Today's news has more on the migration crisis, including an update on Alexandra Mezher, who was fatally stabbed in Mölndal, Sweden, earlier this week.
United Kingdom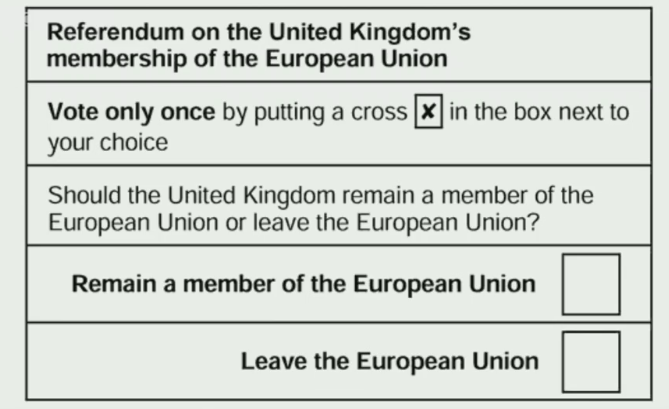 Whilst more than a few of us were relieved to read that our longed-for referendum on EU membership will be held in 143 days, we have other hurdles to overcome before then.
(Photo credit: Mike Smithson, PoliticalBetting.com Twitter feed)
I mentioned on January 25 that the question of bringing in refugee 'children' troubles some British teachers and social workers who are already working with those who arrived last year. They say that some refugee 'children' are of majority age, yet are in contact — whether in the classroom or in care homes — with minors. Children are therefore at risk in these situations by being in close proximity to young adult males.
The post also explained that, a week ago, a British QC (Queen's Counsel) ruled that Britain will have to accept three teenagers and a mentally-ill 26-year-old from Syria currently in Calais whilst their case for asylum is being decided.
Today, Thursday, January 28, the Express reported that 'unaccompanied child refugees' could be arriving in the UK soon.
The Save the Children charity have pleaded with the British government to accept 3,000 children. This number would be on top of the 20,000 refugees the UK has pledged to take in between now and 2020.
The scheme would involve taking the children directly from refugee camps near Syria, with input from the Office of the United Nations High Commissioner for Refugees (UNHCR).
On top of this, the Express tells us that 'unaccompanied child refugees' currently elsewhere in Europe will be allowed to come to Britain if they have relatives here.
Sweden
The age of 'unaccompanied child refugees' should concern us.
Today, via the Daily Mail, the Express reported that Chiméne Mezher, mother of brutally murdered Alexandra, who died on Monday, January 25, said some these 'children' at the refugee youth home where her daughter worked are actually adults (emphases mine):
Alexandra knew how to handle children including violent ones. But those she was working with were big powerful guys – she could see it in their eyes and their bodies. 
A few were maybe under 18, but the rest were older, maybe 23 or 24.
The article went on to say that Alexandra was on duty alone the night she died. Working night shifts alone has been standard practice at the youth home.
A colleague had rung Alexandra a few hours before she left home for work to say that one of the centre's kitchen knives was missing.
Mrs Mezher said that the employees did not report the missing knife because they were afraid of their superiors.
To date, the head of the company Alexandra worked for has not visited the Mezher family to express sympathy and discuss the tragedy.
Alexandra was stabbed in the back and thigh by a 15-year-old resident shortly before 8 a.m. on January 25.
Mrs Mezher is wondering where her family's future lies:
We left Lebanon [25 years ago] to escape the civil war, the violence and the danger. We came to Sweden where it was safe, to start our family. But it is not safe any more.
It is not surprising she has come to that conclusion:
The family has criticised politicians for the rise in immigration in Mölndal, a suburb of Gothenburg, where 8,000 migrants have arrived in less than a year. 
4,000 of the migrants are unaccompanied children.
Let us hope the British government does not put their citizens in a similar situation.
In other news
The Netherlands: Last week, a violent clash took place in the town of Geldermalsen over a proposed refugee centre. Townspeople planned a peaceful demonstration against plans to house 1,500 asylum seekers in the community of 27,000 people. The quiet protest was soon hijacked by violent outsiders, police said. However, on January 22, Geldermalsen's mayor cancelled plans for the centre, admitting that she should have consulted with residents first and that she had acted too quickly.
Germany: Assyrian Christian asylum seekers now living in the town of Saarlouis informed the police of a jihadi whom one recognised as a man who terrorised his neighbourhood in Syria. The Christian said the man stopped him several times at the local checkpoint when the two were still in Syria. The man also has an active Facebook page. The Christians duly informed the police. However, under German law, no arrest can be made until the man commits an offence. Some of the Christians now want to leave Germany, because, in the event of an IS attack there, they will be the first to be targeted.
Denmark: Whilst the Geldermalsen storm was brewing, the Danish council in Randers made pork a mandatory menu offering in day care centres and schools. The councillors said this is to preserve 'food traditions' and continue to put pork at the forefront of the Danish diet. However, halal meat, vegetarian dishes and foods for diabetics will continue to be available.