You are currently browsing the monthly archive for August 2016.
Last weekend, Huffington Post sacked their contributor David G Seaman for an article in which he questioned Hillary Clinton's health.
Seaman must have been pretty fed up by the time he wrote this, excerpted below:
Hillary Clinton: Stronger Together. How strong? Well, the great woman's health is excellent, superb even …
The same Hillary Clinton who recently became the latest unintentional star of YouTube, with a truly endless upload stream of videos purporting to show Hillary Clinton wildly seizing up when several reporters begin questioning her at once? Yes, the same Hillary Clinton who became the star of this Paul Joseph Watson video, attracting 3,554,177 views since it was uploaded on August 4th:
I realise some readers might be wondering after watching Paul Watson's video … how is she strong, or healthy, after seeing all that?
Look, guys, I need to keep my job and platform. A lot of people read the Huffington Post and AOL properties. We all know what happens when you speak a little too much truth about the Establishment-beloved Clintons …
Well, no sooner posted on Sunday, August 28, than deleted — and sacked.
Seaman made a video that evening about his experience. Huff Po could have given him a warning, but they chose not to. Was it because Watson works for Infowars, a verboten media outlet for the Left?
In the video he says:
"It was a very newsworthy thing for me to link out to, people are talking about, that hashtag has been quite popular, and whenever a video concerning a presidential candidate's health is viewed more than 3.5 million times, somebody who is under contract with The Huffington Post and to AOL should be able to link out to that… without having their account revoked without any notice… late on a Sunday night," he said.
"I've filed hundreds of stories over the years as a journalist and I've never had anything like this happen….I've never experienced this," remarked Seaman.
"This is spooky, to me this is extremely spooky – I don't like it," he added.
"They're deleting and censoring commentary on her health – why is that?" asked Seaman. "Do they not want more people to watch that video on YouTube, is that what's going on here?"
I saw Alex Jones of Infowars interview Seaman earlier this week. Jones, very empathetic, said that he will find some contract work for him.
I hope so. He is perfect for alt-media sites.
Whilst looking for another assignment, he has been perusing and tweeting Wikileaks' emails regarding Clinton, her health and the media.
In September 2012, James Rubin, a former diplomat and journalist married to Christiane Amanpour, emailed Clinton to suggest that he host an intimate dinner for her with various writers and media 'opinionators'. Highlights are Seaman's in his tweet of August 30:
The corp media isn't a big club insanely devoted to worshipping the Clintons.
Nope, not at all, nothing to see:
Later that year, an email described Clinton's health problems. Seaman tweeted:
Medically unfit to lead. This one's about as clear cut as it gets. #HillarysHealth
On December 20, 2012, Clinton sent the following email. Seaman tweeted:
Nursing a cracked head, 2012.
Bobblehead video, 2016.
It's time the media stopped carrying water for the Democratic candidate by denying what appears to be a serious health condition. What Watson's video shows are conditions that could rightly restrict an average person's employment, never mind that of a president and leader of the free world.
I have read people asking in frustration why others use terms such as 'appears' and 'seems likely'. No one can say anything else until Clinton's health records are made public — in full.
Tomorrow: Dr Drew and CNN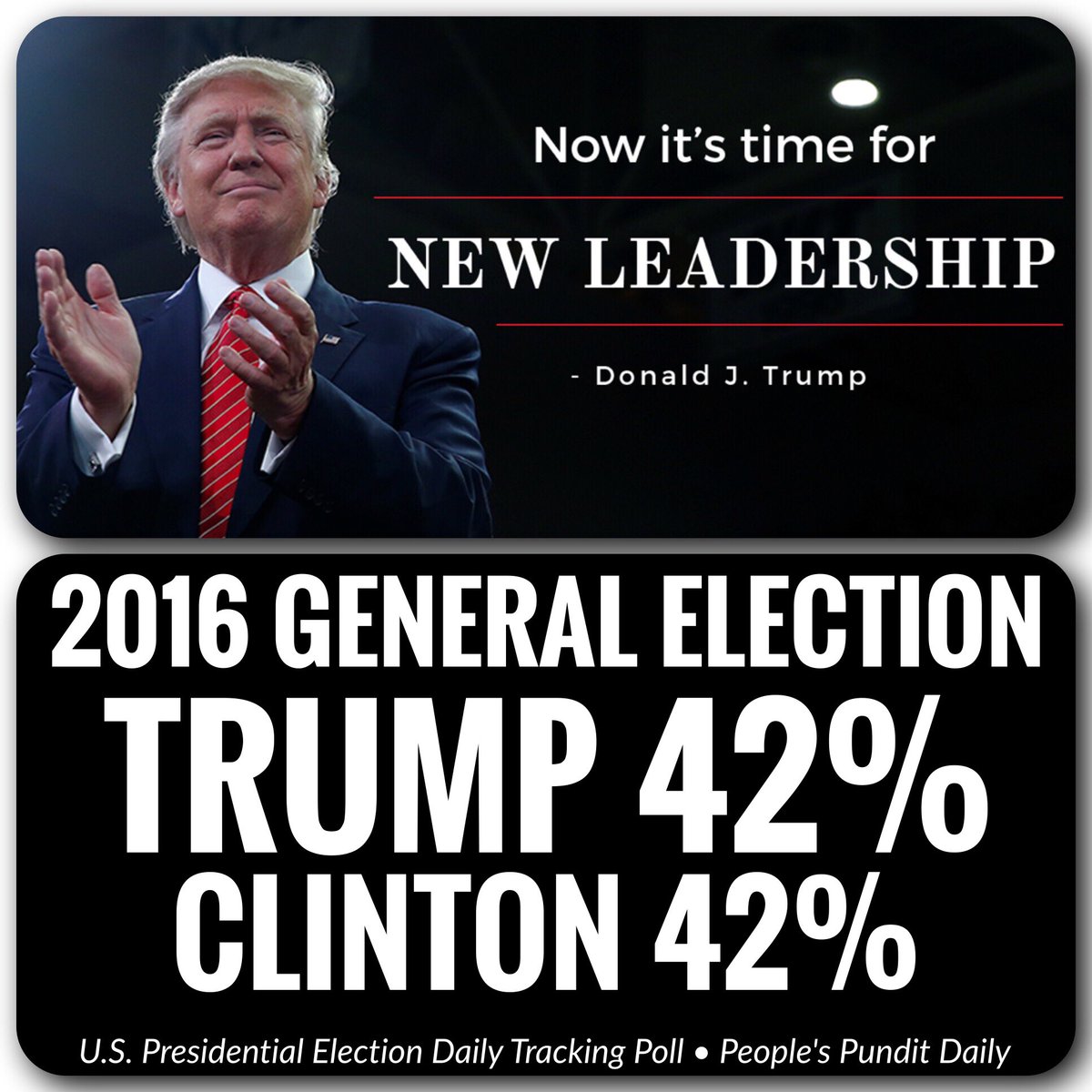 Before getting to the moral case for voting Trump, let's look at a notionally compassionate, holy, pious Reformed Church of America (RCA) pastor's deep dislike of the Republican candidate.
As my post from yesterday on Trump's Christianity stated, he still considered himself connected with a RCA congregation — Marble Collegiate Church — although Marble quickly issued a statement saying he was not a member. Trump's parents were members and their children, including Donald, attended Sunday services when the late Norman Vincent Peale was pastor. They had a close relationship with Peale.
Returning to the link in the first paragraph, the young pastor's post ends with this:
All I'm asked to do is love my neighbor as myself.
Even if it's Donald Trump.
Loving my neighbor one of the hardest things to do – especially when Jesus chooses my neighbor for me.
However, it is prefaced with the following statements that override his conclusion. I am breaking these down into separate sentences, although some are part of a paragraph. Trump or not, this is a dangerous and unbiblical place to be (emphases mine):
Donald Trump … is not someone I would enjoy spending time with.
He's arrogant, abrasive, hyperbolic, and seems to lack compassion.
See, I don't want the Donald to go to my church.
His attendance, in my mind, is like some sort of tarnish …
… no, I don't want Donald Trump to be a part of my church.
I don't really love him and I'm not interested in trying.
And when I say I don't love him, it means I don't love Donald Trump as I love myself.
I have made Donald the other, willing and able to exclude him from fellowship because he doesn't make me comfortable.
I'm able to write him off because he thinks differently than I do.
I give them [other people] grace. But I won't give it to Donald.
He speaks his mind and you know exactly where he stands.
I don't want Donald to be a part of my church because he is cartoonish.
This reminds me of what the retired lawyer wrote on an ex-Hillary supporters site. Some of you will have read this yesterday. It dates from primary season:
I ran into a young lady who wants Bernie, but will not go to the polls to vote for him.
But if Trump is the Republican nominee, then she will go to the polls and vote against him.
She admitted the reasons she would do this[:] because Donald is not nice.
In other words it is a matter of style–NOT SUBSTANCE.
Would it matter to you if he gave you a better future, even though he is not nice?
Would it matter to you if someone who was nice, condemned you to a negative future?
Echo answereth not. Neither did she.
Now, onto one of the posts of the year. Everyone who considers himself or herself a Christian should read it.
Dr Wayne Grudem is Research Professor of Theology and Biblical Studies at Phoenix Seminary in Arizona. He is a graduate of Harvard (BA), Westminster Seminary-Philadelphia (MDiv, DD), and the University of Cambridge (PhD). He has written more than 20 books, including Systematic Theology, Politics According to the Bible and (with Barry Asmus) The Poverty of Nations: A Sustainable Solution.
He contributes to Town Hall and wrote 'Why Voting for Donald Trump Is a Morally Good Choice' after the Republican National Convention concluded in late July. I am grateful to my reader Anna Wood for posting an introduction to the article on her website.
Grudem's article is lengthy and detailed, which is why it is worth reading in full and bookmarking to your favourites so that you have it handy to send to others and reread before November 8.
Excerpts and a summary follow — some taken out of order for emphasis. Subheadings are mine.
Christian objections to Trump
Pious churchgoers have said, including on my site, that Trump violates everything they believe in.
Grudem has heard similar objections. The solution from these churchgoers is to write in a candidate on their ballot or to vote for a marginal third party.
Grudem says:
As a professor who has taught Christian ethics for 39 years, I think their analysis is incorrect …

I do not think that voting for Donald Trump is a morally evil choice because there is nothing morally wrong with voting for a flawed candidate if you think he will do more good for the nation than his opponent. In fact, it is the morally right thing to do.
I did not support Trump in the primary season. I even spoke against him at a pastors' conference in February. But now I plan to vote for him. I do not think it is right to call him an "evil candidate." I think rather he is a good candidate with flaws …
"But are you saying that character doesn't matter?" someone might ask. I believe that character does matter, but I think Trump's character is far better than what is portrayed by much current political mud-slinging, and far better than his opponent's character.
In addition, if someone makes doubts about character the only factor to consider, that is a fallacy in ethical reasoning that I call "reductionism" – the mistake of reducing every argument to only one factor, when the situation requires that multiple factors be considered. In this election, an even larger factor is the future of the nation that would flow from a Clinton or a Trump presidency.
Biblical support
Grudem firmly believes that Christians are exhorted to vote
in such a way that will "seek the welfare" of the United States.
To support his position, he presents us with the following Bible verses:
the prophet Jeremiah's exhortation to the Jewish people living in exile in Babylon:
"Seek the welfare of the city where I have sent you into exile, and pray to the LORD on its behalf, for in its welfare you will find your welfare" (Jeremiah 29:7).
… I feel the force of the words of James: "Whoever knows the right thing to do and fails to do it, for him it is sin" (James 4:17).
… the teachings of Scripture do not allow us to escape moral responsibility by saying that we decided to do nothing. The prophet Obadiah rebuked the people of the Edom for standing by and doing nothing to help when the Babylonians conquered Jerusalem: "On the day that you stood aloof, on the day that . . . foreigners entered his gates and cast lots for Jerusalem, you were like one of them." (Obadiah 1:11) …
Some Christians have even hinted to me that "persecution would be good for us." But the Bible never encourages us to seek persecution or hope for it. We should rather work to prevent such oppression of Christians, just as Jesus taught us to pray, "Lead us not into temptation, but deliver us from evil" (Matthew 6:13). Paul did not encourage us to pray that God would give us bad rulers but good ones who would allow us to live a peaceful life:
"I urge that supplications, prayers, intercessions, and thanksgivings be made for all people, 2 for kings and all who are in high positions, that we may lead a peaceful and quiet life, godly and dignified in every way." (1Timothy 2:1)
Under Clinton, ethics and Christianity in danger
Grudem presents us with real perils, likely to happen if Hillary Clinton is elected in November.
The Supreme Court requires not only a replacement for the late Justice Antonin Scalia but also for several ageing justices:
A President Clinton could possibly nominate three or four justices to the Supreme Court, locking in a far-left activist judiciary for perhaps 30 or more years. She could also add dozens of activist judges to federal district courts and courts of appeals, the courts where 99% of federal lawsuits are decided. Judicial tyranny of the type we have seen when abortion rights and same-sex marriage were forced on the nation would gain a permanent triumph.
The nation would no longer be ruled by the people and their elected representatives, but by unelected, unaccountable, activist judges who would dictate from the bench about whatever they were pleased to decree. And there would be nothing in our system of government that anyone could do to stop them.
He explains that this election is not just about defeating Hillary Clinton but putting paid to the Democrat machine, which is illiberal in every respect.
Left-leaning justices, he says, could find the ban on partial-birth abortion unconstitutional. In 2007, the ban passed by only one vote (5-4). Similarly, they could override restrictions on abortion time limits.
He reminds us that same-sex marriage is now not the law of individual states but the entire nation. The same can be done with abortion:
The Supreme Court has spoken, and therefore the issue is settled in the political system of the United States. We lost – not at the ballot box, but because we had a liberal Supreme Court that nullified the democratic process regarding the definition of marriage.
So it would certainly be with any efforts to place legal limitations on abortion.
Christians — bakers, florists and others — who want to refuse business on grounds of personal belief are already being put out of business or forced to obey laws with which they disagree. This will only accelerate if another Democrat is in the White House and more in the Supreme Court. Grudem cites several examples.
Restrictions also currently apply on public prayer and educational institutions. The vise will only be tightened if Democrats (!) are in charge.
He concludes:
These incidents show that it is not an exaggeration to say that, under a liberal Supreme Court resulting from Hillary Clinton's election, Christians would increasingly experience systematic exclusion from hundreds of occupations, with thousands of people losing their jobs. Step-by-step, Christians would increasingly be marginalized to the silent fringes of society. Is withholding a vote from Donald Trump important enough to pay this high a price in loss of freedom?
Faced with these real possibilities, can churchgoers still consider 'conscience voting'?
I wonder if their consciences have considered the gravity of these destructive consequences that would come from a Clinton presidency. A vote for Trump would at least be doing something to prevent these things.
What Donald Trump proposes
Trump will promote conservative, ethical justices to the Supreme Court:
we could see a 5-4 or even 6-3 majority of conservative justices on the Supreme Court. The results for the nation would be overwhelmingly good.
Such a Supreme Court would finally return control of the nation to the people and their elected representatives, removing it from dictatorial judges who repeatedly make law from the bench.
Conservative justices could well overturn Roe v Wade and return abortion legislation to individual states.
Same-sex marriage could be overturned on a federal level and devolved to individual states.
They would also restore the First Amendment to its rightful place in American society:
A conservative court would likely declare that the First Amendment was only intended to prohibit the establishment of a state-sponsored church or denomination.
Other real possibilities of a Trump-appointed Supreme Court would be the freedom for private business owners to operate according to their conscience.
Trump pledged again — as recently at Iowa's Roast and Ride event last week — to have Democrat Lyndon B Johnson's 1954 amendment to the IRS code repealed. This would be good news for all church congregations:
the 1954 Johnson Amendment to the IRS code … has been used for 62 years as a threat to silence pastors from speaking about political issues, for fear of losing their tax-exempt status. This would be a great victory for freedom of religion and freedom of speech.
Only Donald Trump is promising this repeal. Hillary Clinton certainly isn't.
Donald Trump pledges to support Christianity in America. Why won't Christians vote for him?
Trump will also lower taxes for many — including the middle class:
Trump is advocating a 15% tax rate for corporations rather than the current 35%. Lower corporate taxes would lead to business expansion and a massive increase in available jobs and higher pay levels. For individual taxpayers, Trump favors a top rate of 25%, but for Clinton it's 45%. Most small businesses file under this individual rate, so once again Trump's lower taxes would result in substantial expansion of businesses and many more jobs. Finally our economy would snap out of its eight years of anemic growth.
Lower taxes mean more freedom to do what you want with your money!
Trump also pledges to make America's inner cities safer and to improve schools. He will be reiterating and expanding on his plan in Detroit on Labor Day.
More families — not fewer — have been thrown into inner-city poverty during eight years of Obama. Unemployment is also higher under Obama than it was under previous administrations.
Grudem gives us a quote from a Trump speech:
Nearly 4 in 10 African-American children are living in poverty, while 58% of African-American youth are not employed . . . . This administration has failed America's inner cities. It's failed them on education. It's failed and on jobs. It's failed them on crime . . . . Every action I take, I will ask myself: does this make life better for young Americans in Baltimore, Chicago, Detroit, Ferguson who have as much of a right to live out their dreams as any other child in America? . . . . We will rescue kids from failing schools by helping their parents send them to a safe school of their choice.
Trump will create a stronger military. America needs one if it is to face up to IS and threats from China, Russia and Iran.
He will also repeal the poorly-named Affordable Care Act and give Americans a health insurance system that works: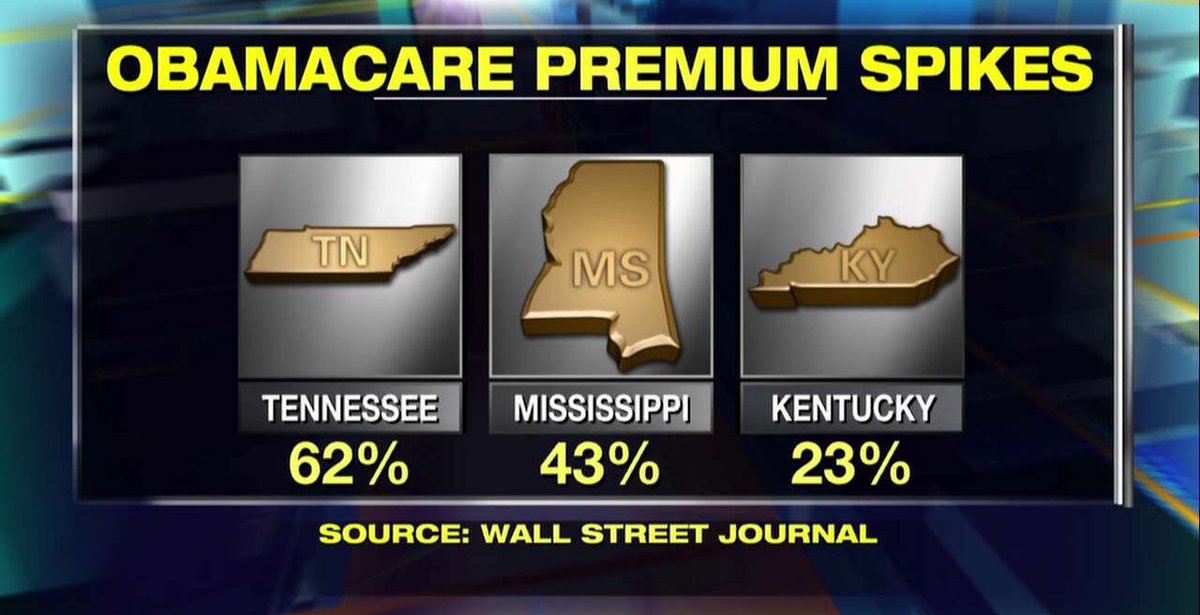 Conclusion
Donald Trump has spoken with thousands of Americans over the past 14 months. He will be meeting with many more in his continuing near-daily speeches and rallies across the country.
Unlike Hillary Clinton, Trump talks with Americans of every walk of life after his speeches. In fact, he meets more working and middle class Americans than upper class ones.
He has heard hundreds of stories of loss. He will do something to reverse the damage done to the United States over the past 25+ years.
His family have said on many occasions that when he says he will do something, he does it. I believe them.
In closing, Wayne Grudem says:
my conscience, and my considered moral judgment tell me that I must vote for Donald Trump as the candidate who is most likely to do the most good for the United States of America.
I hope and pray that anti-Trump Christians of whatever political persuasion agree with Grudem come November.
A great many Americans despise Donald Trump.
An ex-Hillary supporter from 2008 is supporting Trump this year. He is a retired lawyer who is flummoxed by anti-Trump sentiment. This is what he said during the primaries (emphases mine):
For me it all boils down to this: Trump is a gamble. The establishment is a certainty.
The establishment will destroy this nation. That is a fact.
Trump may save it, provided it is not too late. That is the gamble.
…
I ran into a young lady who wants Bernie, but will not go to the polls to vote for him.
But if Trump is the Republican nominee, then she will go to the polls and vote against him.
She admitted the reasons she would do this[:] because Donald is not nice.
In other words it is a matter of style–NOT SUBSTANCE.
Would it matter to you if he gave you a better future, even though he is not nice?
Would it matter to you if someone who was nice, condemned you to a negative future?
Echo answereth not. Neither did she.
This is the same drivel I got from another young woman eight years ago.
She said she did not want Hillary because Obama was so full of hope.
Like the show title: Just shoot me.
Keeping such sentiments in mind, it is now time to write about Donald Trump's Christian upbringing. Like him, it won't be perfect enough or orthodox enough for some. Nonetheless, it deserves to be known.
In April 2015, before he launched his bid for the presidency, Trump gave an interview to CBN. He was confirmed at the First Presbyterian Church in Jamaica, Queens. He brought his Confirmation picture to the interview.
(Image credit: First Presbyterian Church)
Founded in 1662, it is the oldest continuing Presbyterian congregation in the United States. While the buildings have changed over the centuries, it remains on its original site. It is likely that, when the Trump family — Mary, Fred and their five children — were members, the Revd Andrew Magill was pastor:
He was a dynamic minister and an extraordinary leader. During that time, church membership flourished to more than one thousand as it continued to provide a safe and spiritual environment for the community it served.
The Trumps then began attending the Revd Dr Norman Vincent Peale's Marble Collegiate Church in Manhattan. The Federalist found quotes from Mary Trump on the importance she attached to Christian belief:
Trump's mother hoped that the pastor's teaching would stick in her children: "I tried to get it into their heads that they had to believe," she said. "Whether it shows or not, it's in there because I put it in there."
Although Marble Collegiate Church is affiliated with the Reformed Church in America, many members attending were, or at least self-identified as, Presbyterians. The Trumps were one such family.
Norman Vincent Peale was an unorthodox preacher and the first to promote popular psychology over the Bible. He was Robert Schuller's mentor. That said, he also took traditionally Protestant perspectives on social issues. My parents' friends, Protestants, loved his books. My Catholic mother said that the Pope forbade reading them.
Dr Michael Horton, writing for Christianity Today (CT), explains Peale's style (emphases mine):
Blending pop-psychology and spirituality, Peale's The Power of Positive Thinking (1952) remained on The New York Times bestsellers list for 186 weeks. Nicknamed "God's Salesman," Peale was criticized for trivializing Christianity. Reinhold Niebuhr said that he "corrupts the gospel," and that he helps people "feel good, while they are evading the real issues of life."
In the 1952 election, Peale declared presidential candidate Adlai Stevenson unfit because he was divorced. For his part, Stevenson quipped, "Speaking as a Christian, I find Paul appealing and Peale appalling." During the Kennedy-Nixon campaign, which began his long relationship with the Nixon White House, Peale declared, "Faced with the election of a Catholic, our culture is at stake."
He caught flak afterwards. In 1982, he told People magazine:
"I made a mistake," said Peale, "You couldn't get me near a politician now. Government isn't moral or immoral. It's just plain amoral."
Horton says that the Trumps attended Marble Collegiate Church every Sunday. Later, Peale officiated at three Trump weddings, his and those of his two sisters. He also baptised one of Trump's two sons by Ivana. Trump also threw a 90th birthday party for the minister.
At the time the Trumps began attending, Peale had already transformed Marble into 'the businessman's church'. The Washington Post explains:
Fred Trump, then a successful developer in Brooklyn and Queens, began attending the services with his wife, drawn as many business executives were to Peale's can-do theology and his belief that faith could lead to greater success.
"I know that with God's help," the minister wrote, "I can sell vacuum cleaners."
"He was the embodiment of the salesman's spirit," [Michael] D'Antonio [a Trump biographer] said of Peale. "And Fred was at bottom a salesman. It's not a surprise that Fred Trump would gravitate towards the church."
The American Spectator quoted Donald Trump on Peale:
I go to church and I love God and love my church. And Norman Vincent Peale. The great Norman Vincent Peale was my pastor. The Power of Positive Thinking.
Everybody's heard of Norman Vincent Peale? He would give a sermon. You never wanted to leave. Sometimes we have sermons and every once in a while we think about leaving a little early, right? Even though we're Christian.
Dr. Norman Vincent Peale would give a sermon. I'm telling you I still remember his sermons. It was unbelievable. And what he would do is bring real life situations, modern day situations into the sermon. And you could listen to him all day long. When you left the church you were disappointed that it was over. He was the greatest guy.
And Peale thought highly of Trump. First Things tells us:
In 1988, Peale predicted that Donald Trump would become "the greatest builder of our time—he's a very ingenious man." Peale also saw in Trump not only kindness and courtesy but also a trait some others have missed—"a profound streak of honest humility."
I read elsewhere that when Peale married Donald and Ivana, Trump practically melted in the pastor's presence. It seemed that only Peale could bring him to heel in the gentlest of ways, just by standing in front of him.
The Federalist summed up their similarities and success this way:
Both men successfully cultivated a popular and populist image by convincing Americans that they were hoi polloi even as they hobnobbed with the power elite. Of course, the elite never really accepted either man, but it was willing to tolerate their pandering so long as they didn't make naked appeals to the worst prejudices of their fans.
Peale was, in a way, a Trump for his church and many Protestants in the second half of the 20th century. The People interview says:
his passionate eloquence, legendary optimism and accessible style, has turned Marble Collegiate from the near-insolvent midtown New York parish it once was into a popular, hot-ticket attraction. Each Sunday there are two sold-out services. (For those who can't find a pew in the large Romanesque nave, closed-circuit TV is available elsewhere in the church.) People line up 15 minutes beforehand. "You'd think God was holding His closeout sale," observes a policeman surveying the crowd. Just before the sermon, Peale calls for an intermission. The service is being recorded for TV and radio. Cameramen have to reset their videotape. It feels like the commercial time-out at a pro football game. Marble Collegiate is as up-to-date as space medicine.
His wife, Ruth Stafford Peale, was equally involved in the ministry, which included Guideposts magazine and The Foundation for Christian Living, based in Pawling, NY. Mrs Peale told People:
"I'm here nearly every day," says Ruth Peale. "Norman has an office here too. But I have the veto power. And I believe the foundation should be run on the strictest principles of efficiency and organization."
The Peales did very well for themselves:
At present he and Ruth have a nine-room church-owned apartment on Fifth Avenue as well as their extraordinary homestead in Pawling. On Hill Farm's 200 rolling acres, Dr. and Mrs. Peale can indulge in their favorite pastime, walking, and their indoor pool is close by. But there are no servants on the estate. "I'm chief cook and bottle washer," Ruth will tell any guest. She is also chauffeur; the license plate on her Cadillac reads RSP5, and she doesn't trust Norman to drive.
Their children turned out well, too:
The Peale children—Margaret Ann, 48, married to a Presbyterian minister, Paul F. Everett; John, 45, a professor of philosophy at Longwood College in Farmville, Va.; and Elizabeth, 39, whose husband, John Allen, is a vice-president at Reader's Digest—have shown no sign of rebellion or unseemly negativism.
Peale summed up his Christian belief this way:
"That's to persuade as many people as I can that the only rational way to live is to follow the greatest thinker who ever thought, namely Jesus Christ. That's the way to peace—within the individual, within the family, within the world. And it's the way to serenity, excitement, enthusiasm and the real values of life. I've been preaching this now for half a century, and there's still a few people I haven't persuaded. So I've got my work cut out for me."
If Peale's message has, at times, seemed rather subjective and materialistic, he doesn't hesitate to answer that criticism. "Love thy neighbor as thyself," he says. "That's one of the most subtle statements in the Bible. The more you esteem yourself, the more you'll consider your neighbors with esteem."
This is what the Trumps would have heard and read:
The way to happiness: keep your heart free from hate, your mind from worry. Live simply, expect little, give much. Fill your life with love. Scatter sunshine. Forget self, think of others. Do as you would be done by. Try this for a week and you will be surprised.
They would also have recognised these gems that Politico pulled from The Power of Positive Thinking:
"Believe in yourself!" Peale's book begins. "Have faith in your abilities!" He then outlines 10 rules to overcome "inadequacy attitudes" and "build up confidence in your powers." Rule one: "formulate and staple indelibly on your mind a mental picture of yourself as succeeding," "hold this picture tenaciously," and always refer to it "no matter how badly things seem to be going at the moment."
Subsequent rules tell the reader to avoid "fear thoughts," "never think of yourself as failing," summon up a positive thought whenever "a negative thought concerning your personal powers comes to mind," "depreciate every so-called obstacle," and "make a true estimate of your own ability, then raise it 10 per cent."
Trump family thinking and Peale thinking went hand in hand. Politico explains:
Long before this self-esteem guru codified his canon, Donald's grandfather Friedrich used Peale-like confidence and tenacity to make the first Trump fortune during the Klondike gold rush. A few decades later, Donald's father, Fred, deployed proto-Peale thinking to become a multimillionaire real estate developer in Brooklyn and Queens. And Donald Trump himself has cited Peale's advice many times in his own career.
Namely:
in a 2009 interview with Psychology Today he gave Peale's book credit for his survival. Citing his father's friendship with Peale and calling himself "a firm believer in the power of being positive," he said, "what helped is I refused to give in to the negative circumstances and never lost faith in myself. I didn't believe I was finished even when the newspapers were saying so."
Trump also incorporated Peale's style into his own means of communication:
Peale spoke extemporaneously during sermons, in simple, folksy language, a technique Trump uses at his rallies. Peale delivered his message through books and magazines, and even appeared on popular TV shows such as "What's My Line?" Trump starred in his own reality-television series and is a ubiquitous presence on Twitter and talk shows.
"I can see the similarities," said Carol V.R. George, a historian who wrote a biography of Peale titled "God's Salesman." "The very enthusiastic way Trump communicates. The lack of notes. Peale said you need to know what you're going to say. He could talk off the cuff for an hour."
Ultimately, The Federalist says:
This—not an orthodox Christianity or principled conservatism—is the faith that animates Donald Trump and his many followers. It is nostalgic and self-affirming, unconcerned with doctrine but defensive about identity.
Adlai Stevenson once quipped that he found "Paul appealing and Peale appalling." Those who find Trump similarly appalling should remember that their reaction, like Stevenson's, is not shared by a great number of Americans. Faulting Trump for his lack of consistency as a Christian or conservative will do nothing at all to dampen the enthusiasm of his supporters.

John Peale, the late minister's son and a retired philosophy professor, is now 79. He and Trump do not know each other. He told the Washington Post that he sees no reflection of his father's theology in what Trump says or does:
Peale said he became upset last fall after reading a Politico article that claimed that Norman Vincent Peale helped shape Trump.
The article in question is from an October 2015 edition of Politico magazine.
Two months earlier, in August, Trump said he was still attending Marble, but the church issued a statement clarifying that he is not a member of the congregation. I have read that, in recent years, the church has shifted its theology from self help to progressive social justice, which indicates that Trump is unlikely to have been there lately.
He, Melania and Barron, age 10, definitely attend church at Easter. Melania's Twitter feed had a photo of the church they went to in 2015: the Catholic one in Palm Beach. (She did not say, but I recognise it, having been there twice with my mother for Mass.) This year, a Trump supporter took a photo of them on Easter Day in a Protestant church in New York. Trump also attended a Presbyterian service earlier this year during the primaries and read the lesson from 'Two Corinthians'. He told CBN in 2011 that he also attends every Christmas and when he can.
It should come as no surprise that none of the writers of the articles approves of Donald Trump.
But … and it's a big BUT
Dr Horton, who wrote the Christianity Today article, is a professor, minister and theologian I greatly respect. I have several posts citing his wisdom on Reformed theology.
However, here, by only criticising, Horton's not helping.
It is evident that the Republican candidate has a flawed, incomplete knowledge of the Bible and Christian teaching. Trump receives the Supper — the 'cracker', as he puts it — as a means of forgiveness, forgiveness which he says he has never requested because he doesn't need it.
A few days ago, Trump spoke in Iowa and told his supporters how much the Evangelical vote meant to him. He then quoted Robert 'Crystal Cathedral' Schuller. Peale was Schuller's mentor. Therefore, it would appear that Trump connects all Evangelicals with the self-help-prosperity gospel.
That would be wrong, but, for his purposes, Trump probably did the right thing in citing Schuller, who was born and raised in Iowa. There was no shortage of applause.
Trump does not realise that most Evangelicals know the Bible well and have a deep relationship with Jesus Christ. The prosperity gospel does not enter into their way of thinking; in fact, they shun false teaching.
The prosperity gospel is the only teaching — false as it is, by Peale — that Trump knew post-Confirmation.
For that reason, someone as Christian as Horton might have offered to end his article by asking that everyone reading it pray for Trump. However, he did not.

Nor do some people reading this post.
I have not seen one anti-Trump person on here view him with pity or advocate that we pray for his return to a proper church and Christian teaching.
Yet, these same people readily preach forgiveness and pardon of others.
Is that Christlike? Or is it a sin of omission?

I would be interested in seeing Hillary Clinton's application and practice of Methodism dissected the way Donald Trump's Presbyterianism has been in the media. But that day will never come.
However, as a nun put it to me about Mitt Romney's Mormonism in 2012, 'You're not appointing him pastor of your church or to another ecclesiastical position, you're voting for him for president.'
Agreed.
Returning to the retired lawyer's comment at the beginning of this post, we should be focussing on Donald Trump's ability to lead the United States and the free world, rather than his knowledge of Christian theology.
If sites such as Breitbart and Alex Jones's Infowars are as crazy as the Left — Democrats — say they are, why give them any credence in a public address?
Yet, that is precisely what Hillary Clinton did on Thursday, August 25 in her speech in Nevada. I happened to be watching Alex Jones's show live at the time and, honestly, she made not just his day but his season. He yelled:
BEST SUMMER EVER!!
Michael Krieger from Liberty Blitzkrieg thinks her comments will backfire spectacularly:
Precisely because she is so polarizing, Clinton can only make an opposing movement far stronger by engaging in direct attacks on them. Since she is incapable of being a unifying figure for this country, so the moment she calls out a group as her enemy, many people on the sidelines will suddenly say, well maybe they're not so bad.
I agree. More and more Americans own a 'Hillary for Prison' tee shirt, which they probably bought from Infowars. I wear one, too, although mine is a copy from a place here in the UK. Jones has said he doesn't mind people copying the design, because he wants as many people as possible to carry the message.
The shirt is now in its third limited edition, incidentally. They just cannot keep enough in stock. The design is slightly modified with each run.
But I digress.
Back to Clinton's speech. Krieger went on to say:
The other problem with the speech were its laughable and obvious contradictions. For example, she starts off by saying the Trump campaign peddles in conspiracy theories found in the "far dark reaches of the internet." She goes on to name a few of these "dark reach" sites, spending a lot of time on Infowars and Breitbart. This is where things start to come unglued. If these sites are comparable to supermarket tabloids (as she claimed), why craft an entire speech around targeting them? Why would you spend so much energy on crazy fringe sites?
Just so. It is because she feels threatened by their exposés about her and that millions more people are paying attention to them rather than to Big Media.
Krieger says:
The reason is because they aren't fringe …
As he points out, if you do a search on her health problems, Infowars articles appear at the top of the list. One Clinton water-carrier tried to get that changed:
New York Times columnist Farah Manjoo recently whined on Twitter about how Infowars was appearing at the top of Google search for Hillary health queries. He publicly called for Google to "fix" the problem. That was Tuesday. Two days later the frontrunner for the Presidency of these United States also attacks Infowars.

Clinton also had a go at Breitbart and went so far as to read out several of their headlines. But, wait, if Breitbart is so discredited, as the Left say it is, why give them power over you by reading out their text? (Emphases in the original below.)
It's because alternative media is now driving the news cycle and this is extraordinarily dangerous to status quo influence and power. This is simply a fact, whether you like Breitbart or Infowars or not.
The Drudge Report is another media opponent of Clinton. Yet, it was one of the first independent media sites on the Internet to gain popularity. My American friends started reading it as soon as it launched in 1996.
Hillary has said she will ban all of these sites if elected. Does that sound democratic and pluralistic to you? It doesn't to me.
She is afraid of what they have been publishing about her past and present. It is extensive and highly detailed, going back three decades. Former Clinton insider from Arkansas days, Larry Nichols, is on the Alex Jones Show when he is well enough to give an interview. He is worth reading and listening to. What he doesn't know about the Clintons could be written on the back of a postage stamp. (By the way, he is dying of cancer, so please join me in keeping him in your prayers.)
It will be very interesting to see how Infowars and Breitbart handle Clinton's preoccupation with them going forward to November.
Alternative media sites are in the ascendant.
Long may they prosper.
The three-year Lectionary that many Catholics and Protestants hear in public worship gives us a great variety of Holy Scripture.
Yet, it doesn't tell the whole story.
My series Forbidden Bible Verses — ones the Lectionary editors and their clergy omit — examines the passages we do not hear in church. These missing verses are also Essential Bible Verses, ones we should study with care and attention. Often, we find that they carry difficult messages and warnings.
Today's reading is from the English Standard Version with commentary by Matthew Henry and John MacArthur.
14 And the blind and the lame came to him in the temple, and he healed them. 15 But when the chief priests and the scribes saw the wonderful things that he did, and the children crying out in the temple, "Hosanna to the Son of David!" they were indignant, 16 and they said to him, "Do you hear what these are saying?" And Jesus said to them, "Yes; have you never read,
"'Out of the mouth of infants and nursing babies
    you have prepared praise'?"
17 And leaving them, he went out of the city to Bethany and lodged there.
——————————————————————————————-
Last week's entry — 'Jesus cleanses the temple' — discussed how He restored His Father's house to its rightful place of honour and worship by purging it of sin, specifically deception and greed.
There is a place for a consecrated building to be designated as God's house. Whilst we are God's people because we love and worship His Son Jesus Christ, let no one convince us that there is no place for a church building. Over the past decade, if not longer, increasing numbers of clergy have been saying that a structure is unimportant. In the short term, where there is a new church plant, it's understandable. Looking towards the long term, however, a congregation should be saving money and raising funds for a church building.
If a building dedicated to worship were that negligible, Jesus never would have bothered to cleanse the temple. He could have simply said that the temple was man-made and flawed by definition, therefore, it had nothing to do with Him or God. As it was, He reminded the swindlers that God called the temple 'My house'.
Today's verses complete the story. What is particularly striking is that no sooner did Jesus purge the temple of sin than He went on to glorify God through healing the blind and the lame, restoring them to full health immediately (verse 14).
He would be hanging agonisingly on a cross within a few days, yet He reached out to the infirm for one last time. His compassion and love know no bounds.
Matthew Henry has a beautiful analysis, wherein he says that Jesus also granted them spiritual health. How much more proof of His divinity could He give? Emphases mine below:
When he had driven the buyers and sellers out of the temple, he invited the blind and lame into it for he fills the hungry with good things, but the rich he sends empty away. Christ, in the temple, by his word there preached, and in answer to the prayers there made, heals those that are spiritually blind and lame. It is good coming to the temple, when Christ is there, who, as he shows himself jealous for the honour of his temple, in expelling those who profane it, so he shows himself gracious to those who humbly seek him. The blind and the lame were debarred David's palace (2 Samuel 5:8), but were admitted into God's house for the state and honour of his temple lie not in those things wherein the magnificence of princes' palaces is supposed to consist from them blind and lame must keep their distance, but from God's temple only the wicked and profane. The temple was profane and abused when it was made a market-place, but it was graced and honoured when it was made an hospital to be doing good in God's, is more honourable, and better becomes it, than to be getting money there. Christ's healing was a real answer to that question, Who is this? His works testified of him more than the hosannas and his healing in the temple was the fulfilling of the promise, that the glory of the latter house should be greater than the glory of the former.
While the children nearby rejoiced in the most glorifying of ways, the chief priests and scribes became angry (verse 15). Of these men, Henry observes:
Proud men cannot bear that honour should be done to any but to themselves, and are uneasy at nothing more than at the just praises of deserving men … When Christ is most honoured, his enemies are most displeased.
He explains their indignation:
They were inwardly vexed at the wonderful things that he did[;] they could not deny them to be true miracles, and therefore were cut to the heart with indignation at them, as Acts 4:16,5:33. The works that Christ did, recommended themselves to every man's conscience. If they had any sense, they could not but own the miracle of them and if any good nature, could not but be in love with the mercy of them: yet, because they were resolved to oppose him, for these they envied him, and bore him a grudge.
We might well wonder if the children fully understood why they sang hosannas and referred to Jesus as the Son of David.
John MacArthur reminds us that this event came shortly after His triumphal entry into Jerusalem, so the children might have been repeating what they had heard then or afterwards:
… we don't know really how perceptive they were. I'm sure they were perceptive enough to see that He had healed people and that's pretty overwhelming. You say, "Well, where did they get the idea that He was the Son of David?" Hey, what had been going on all day the day before? And kids learn from their parents, they were just echoing what they heard the day before only it was no problem for them, boy, it seemed really clear now. Mom and dad yesterday had been shouting hosanna to the Son of David, the one coming in the name of the Lord, hosanna in the highest. They had been praising Him as the King. And as far as these kids could see, it was pretty clear that that's who He was.
Henry is of the same perspective and adds this practical application by way of warning:
Little children say and do as they hear others say, and see others do so easily do they imitate and therefore great care must be taken to set them good examples, and no bad ones. Maxima debetur puero reverentia–Our intercourse with the young should be conducted with the most scrupulous care. Children will learn of those that are with them, either to curse and swear, or to pray and praise.
Henry goes a step further than MacArthur in saying that the children were divinely inspired:
The Jews did betimes teach their children to carry branches at the feast of tabernacles, and to cry Hosanna but God taught them here to apply it to Christ.

That's a beautiful thought.
Furious, the chief priests and scribes asked Jesus if He had heard what they were saying? In response, Jesus simply cited Psalm 8:2, the source of the centuries-old saying, 'Out of the mouths of babes', indicating profound truth emanating from a blameless innocent who does not understand what he is saying:
Out of the mouth of babies and infants,
you have established strength because of your foes,
    to still the enemy and the avenger.
What a perfect response to the imperfect souls of the hierarchy!
MacArthur says that the idea here was that God would elicit praise for His Son, and if adults wouldn't justly do it, children would:
God is going to get His praise to His Son, even if the stones have to cry out, as Luke 19:40 said. Like the stones, Christ is to be praised. Like the children, Christ is to be praised. Like people, they are to praise Him as well. He will get the praise either from mature people or infants or rocks if need be. He just alludes to that Psalm as an illustration of what is happening. And I say that so that you'll understand it isn't to say that these were zero to three-year-old babies all chanting together, "Hosanna to the Son of David." But rather an allusion to that principle there.
With that citation, Jesus left the heartless hierarchy standing there. It is also possible that He did not wish to be in their presence lest they seize Him before time. He made His way towards Bethany (verse 18), which, as Henry says, was but a short distance away:
He left them, in prudence, lest they should now have seized him before his hour was come in justice, because they had forfeited the favour of his presence. By repining at Christ's praises we drive him from us. He left them as incorrigible, and he went out of the city to Bethany, which was a more quiet retired place not so much that he might sleep undisturbed as that he might pray undisturbed. Bethany was but two little miles from Jerusalem thither he went on foot, to show that, when he rode, it was only to fulfil the scripture. He was not lifted up with the hosannas of the people but, as having forgot them, soon returned to his mean and toilsome way of travelling.
Jesus's good friends Mary, Martha and Lazarus — whom He had recently resurrected — lived in Bethany. Scripture does not tell us, but their house might have been a haven of peace and prayer for Him. They would have rejoiced at having Him as a houseguest.
Next time: Matthew 21:18-22
Ahh, the dog days of August. They bring to mind sunshine and the beach. The days for both are swiftly drawing to a close.
Let us, therefore, consider both for a final time this year.
The burkini
As Britain baked for two glorious days, France debated a hot question.
For the past fornight, RMC's (radio) talk shows have been crackling with daily discussions about the dreaded burkini, which, by the way, is sadly becoming part of the fundamentalist Christian wardrobe. All in the name of modesty.
Modesty, my foot. This is physically dangerous (inhibiting swimming) and socially provocative. Christian women have no business wearing such an outfit.
Around the time the Catholic priest near Rouen was stabbed to death in cold blood as he prayed the Mass — and, just as importantly, the Nice attack two days before — this notional swimming garment hit the headlines. In a preventive measure the mayor of Cannes — David Lisnard, LR (Les Républicains, conservative) — forbade burkinis on the city's beaches. The city of Nice, the nearby town of Villeneuve-Loubet and a dozen others followed suit as did the town of Sisco in Corsica. Sisco was recently the scene of a violent altercation by a group of Muslims against several locals — on the beach. No burkini appears to have been involved. A court case will be heard on September 15.
These local burkini bans are being debated at national level in a French court, in response to a complaint by a human rights group. A decision might be arrived at as I write on August 25.
The Guardian reports on the wording of relevant local law:
The various mayoral decrees do not explicitly use the word burkini; instead they ban "beachwear which ostentatiously displays religious affiliation," citing reasons such as the need to protect public order, hygiene or French laws on secularism.
French opinion is sharply divided on the burkini. Opponents say the garment goes against French values. Others surmise that it is a religious or political provocation. Coming so closely after the murder of the priest and the Bastille Day attack in Nice, the burkini does seem to be over the top. Both groups support the mayoral bans. So does the prime minister, Manuel Valls.
On the other hand, feminists, oddly enough, say it is liberating, even if they do not wear one. Muslims say it has nothing to do with religion. Secularists say that allowing the burkini promotes republican values; after all, don't people wear swimsuits everywhere?
No, they do not. Not even on the relaxed Côte d'Azur.
I know Cannes well and have stayed in Nice long enough during the summer to know who goes to the beach. Contrary to what French Muslims say, nuns, monks and priests do not go. Whilst that is stating the obvious, I have heard that argument posited on RMC nearly every day.
I have seen Westerners on the beach and Muslim African men peddling trinkets. That's it.
When I walk the streets of Cannes — and, similarly, those of Nice — everyone wears normal clothes. I have never seen anyone in a bathing suit. I mention this because pro-burkini people say that bathing suits are allowed everywhere. Whilst there are no signs forbidding them, I have never seen anyone going to or returning from the beach without a cover of tee shirt and skirt or shorts.
It's like it is in the United States, although many establishments in American beach resorts have signs on the doors saying that patrons must be dressed appropriately. Swimsuits are strictly forbidden.
The police in Nice have issued fines to 24 women seen inappropriately dressed on their beaches.
The most controversial police intervention involved a former flight attendant on Tuesday, August 23. Did it happen in Cannes or in Nice? Were there two incidents? It's hard to tell and, frankly, it's not worth the time to investigate further. You can see photos at the links.
It looks to some people as if this woman — or these two women — might have been seeking attention for the following reasons.
One, she came with no towel or beach bag and, according to reports, had one or two children with her. They were not nearby when photos were taken of the police approaching her. Furthermore, as can be seen by the photo, Nice's public beaches are stony, not sandy as they are in Cannes. Regardless of terrain, no one goes to the beach without a towel. Nobody, nobody, nobody would ever lie on a public beach without a towel. The woman just looks weird lying there curled up on uncomfortable stones. One of RMC's panellists, a grandmother, also pointed out that parents always bring toys and soft drinks for their children. I can vouch for that. There were none in the photo.
Two, even if the woman denied she was wearing a burkini, her outfit looked suspiciously just like a … burkini.
Beachgoers seemed divided. Global Scoop has more.
I read in passing on a French site that Frenchwomen opposed to the burkini did not want fundamentalist Muslim ladies to turn public beaches into places where modesty patrols take place. One lady wrote:
What happens when children see a lot of women in burkinis? Do they look at those of us in swimsuits and say, 'Look at the Frenchwomen prostituting themselves'?

I predict that, next summer, Muslims will be requesting their own public beaches, in the same manner no-smoking stretches of beach were allocated in France a few years ago.
Regardless, informal modesty and vice patrols could become a reality.
On August 24, The Guardian reported on the trial of a British convert to Islam found guilty of assaulting a teenager hugging his own girlfriend:
Michael Coe, 35, was driving through east London when he spotted the two 16-year-olds hugging on the pavement. He pulled over to confront the pair, demanding to know if they were Muslims and calling the girl a "whore".
He then grabbed the boy by the throat and threw him to the ground, kicking his head and leaving him unconscious and bleeding from two injuries. When passing schoolteacher Boutho Siwela tried to come to the teenager's aid, he was also attacked.
Coe admitted "shoving" the boy, but claimed he was acting in self-defence. He was convicted after a trial at Southwark crown court of assault occasioning actual bodily harm and battery in Wilson Road, Newham, on 15 April.
The jury returned unanimous guilty verdicts after 90 minutes of deliberation.
Coe was convicted of a similar offence in May 2013, after getting out of his car to confront a group of young people about their "inappropriate language" on an estate in east London. During that incident, he allegedly called a girl a "slut" and the others "kafir scum".
And that's appropriate language?
In any event:
Judge Michael Gledhill described Coe as a danger to the public and warned him that he faced a "substantial" term of imprisonment. Sentencing was adjourned until 21 September for further reports.
And who knows the motive behind the murder by a French national of a young British woman in Queensland? The perpetrator, making the usual cry ('AA!'), also killed a dog at the hostel and injured a man who tried to intervene in the attacks.
A happier subject: the man tan
It's summer. It's supposed to be a happy time. So, let's end on a lighter note.
A few summers ago, the French newsweekly Marianne had a humorous yet true analysis of the link between the man tan and social status.
If people from the ancient world, whether Mesopotamia, Greece or Rome, were to come back to life now, they would be shocked to see that the Western male with the highest social status today has the suntan a slave would have had a few millennia ago. Only a senior executive or wealthy business owner has deep and (nearly) all-encompassing colour.
The plagiste — private beach attendant (plage means 'beach') — has the same skin tone from his summer on the sand, however, a tee shirt and shorts limit his man tan coverage. A plagiste directs you to a chaise longue and gives you a beach towel. He also takes your order for — and may serve — drinks and snacks.
Last year, I spoke with a senior executive who worked as a plagiste in France one summer when he was a university student 20 or so years ago. Like many French, he has dark hair and colouring. He said that, by the end of the summer, his hair was blond. Although we did not discuss man tans, he did volunteer what happened to the soles of his feet. In his day, he and his colleagues were barefoot during their working hours:
The hot sand hurt like anything. It took weeks to build up calluses which served like a shoe sole. After that, we felt no pain. I didn't think anything more of it, until term started again. I was off the beach, back in socks and shoes. By October, the calluses were coming off — in big strips of skin. It was weird at first. Oh, and, by the way, my hair grew out too — back to its normal colour, as you can see.
Beneath the plagiste in the pecking order is the construction worker, who has the same man tan but lacks the advantage of working on the beach.
At the bottom of the pile is the man who had no opportunity to seek sunshine and relaxation. Marianne said, tongue in cheek, that he deserves our empathy. Indeed.
I hope that all my readers had the chance for a relaxing summer holiday, even if it was one at home. I also hope that the sun shone brightly on you and your chaise longue.
On August 18, Time published an indirect appeal for Internet censorship by wringing its hands over online trolls.
Before going into what they got wrong, here's what they did correctly. They rightly pointed out that many people — real life examples are in the article — can truly be hurt by reading negative or threatening comments about themselves.
Furthermore, there is a practice called doxxing — revealing personal data about an individual online — which is very serious. Such comments and data need censoring. They are being censored. I have never read any comments — and I've read tens of thousands since 2005 — which go that far.
Here's what the article got wrong. Time clearly infers that conservatives are to blame for hateful comments. In some cases, that might be true. However, by and large, the most aggressive, foul and hurtful comments come from leftists.
Yesterday's post, which discussed the Bernie-turned-Trump supporting Reddit moderator — now sacked — revealed two leftist moderators' foul language, which was too offensive to reprint here.
People can look at any left-of-centre comment thread and find the most offensive and crudest accusations of conservatives. The same is true in the UK.
So, Time is largely wrong in hanging online incivility around the necks of conservatives.
The site is also wrong in saying trolling began with 2014's Gamergate.
It took off in earnest in 2008 when the Obama campaign not only hired online trolls to verbally shoot down McCain/Palin supporters in comments sections but encouraged activists to insult Sarah Palin in the most vulgar way in public.
Paid trolls attract unpaid trolls, which made the 2008 discourse all the more disgusting.
In October 2008, at least four Democrat activists sported tee shirts that called the vice presidential candidate one of the worst words in the English language. That link has a photo and the story, both of which someone at a rally in Philadelphia emailed to Wake up Americans. I'm glad that page is still up so that I can share it with you eight years later.
The rest of this post has off-colour and crude language from Democrats. Be warned.
I shall heavily censor what the email said (emphases mine):
I was at a Sarah Palin event in Philadelphia, at the Park Hyatt Hotel – late Saturday afternoon (Oct. 11th). If you are easily grossed out by the "C" word, I am sorry. But as Andrea says below, if McCain supporters wore a shirt that said
[any number of highly insulting things about Obama, spelled out to give equivalency]
they would either be thrown off the premises, have their heads kicked in, or even be detained at the local police station (I know this for a fact: I just had on a McCain button at a recent Obama event and I didn't think I was going to get out alive).
Sorry the picture is not clearer. But these four young people were right in front of the hotel. They have on the nicest shirts. There were worse. There was group as well carrying around a fake dead fetus – exclaiming that "abortion should have been the path for Bristol(?) Palin". And quite a few smoke bombs, etc. etc.
I also had some nice words thrown at me.
There were about 500 organized protesters. And about 500 not so organized at this event. The police and hotel security and secret service were letting me all the way up to the hotel steps. In a few cases … a few protesters got into the lobby.
In my family, the "C" word is about as bad as you can get.
Was this reported on the Philadelphia News. No!. Was anyone outraged? No! All that was on the Philadelphia local news last night was: Obama was at several rallies in Philadelphia earlier in the day (but went home Saturday night to be with his children). Obama and Palin were in Philly on the same day. And was there any mention of Palin – No! In the Sports section of the local evening news at 11:00PM, they did mention that Palin was at the Philadelphia Flyers game "dropping the first (hockey) puck". The guy said it with a smirk. Then he added that Sarah Palin WAS NOT going home to spend the evening with her children.
Oh, that's rich, coming from an equal rights Democrat news presenter.
Around that same time, Michelle Malkin posted a round-up of the foul and violent threats made against Palin and anti-Bush events and websites. I'll look at the anti-Bush items in a moment.
But, never mind that. Malkin cited two Democrats' false accusations against Republicans:
Paul Krugman is trembling: "Something very ugly is taking shape on the political scene: as McCain's chances fade, the crowds at his rallies are, by all accounts, increasingly gripped by insane rage…What happens when Obama is elected? It will be even worse than it was in the Clinton years. For sure there will be crazy accusations, and I wouldn't be surprised to see some violence."
Frank Rich decries "Weimar-like rage" and the "violent escalation of rhetoric."
Then Malkin went into what leftists — today's Democrats — had to say about Palin:
Let's talk about "insane rage" and "violent escalation."
This is insane rage — Madonna bashing Sarah Palin and shrieking "I will kick her ass:"
This is insane rage — Sandra Bernhard bashing Sarah Palin and cursing her head off with hate warping her crazed face:
This is violent escalation — Palin-hating artwork designating her an "M.I.L.P." (Mother I'd Like to Punch). Hat tip: Edge of Forever …
Malkin points out from other resources that Democrat violence against Republicans — online and offline — actually started in 2004, when Bush was still in office.
The Obamedia diaper-wetters are gripped with fear over a few over-the-line catcalls at McCain-Palin rallies.
But, as Glenn Reynolds notes, they've looked the other way at the last four years of anti-Bush assassination chic — a subject I covered extensively in Unhinged and on this blog:
bushgun.jpg
killbush.jpg
killbush003.jpg
bushbeheaded.jpg
She follows that with a very long list of arrests of anti-Bush people in violent incidents, including (emphases in bold in the original, those in purple mine):
Gainsville, Fla., Democrat David P. McCally was charged with battery after he allegedly barged into a local GOP office, assaulted a cardboard cutout of President Bush, and punched a local Republican chairman in September 2004. (Credit: Alachua County Jail.)
In March 2004, Carol Lang, a campus secretary at City College in New York, reportedly assaulted a police officer trying to arrest unruly anti-war protesters. Police arrested Lang and charged her with second-degree assault, disorderly conduct, and obstructing governmental administration. (Credit: New York Police Department.)
Nathan Winkler of Tampa, Fla., was arrested and charged with aggravated stalking in March 2005 for allegedly terrorizing a mother who had a Bush-Cheney bumper sticker on her car. Click on the video here to listen to an excerpt of the mother's frantic call to 911. Winkler reportedly had a handmade sign in his window that read, "Never forget Bush's illegal oil war murdered thousands in Iraq." (Credit: Tampa Police  Department.)
In closing, Time's Joel Stein is mistaken. It would appear his appeal is for censorship of conservative views. However, he forgot or ignored the violence from Democrat candidates' supporters.
It was true in 2004, became more widespread in 2008, continued in 2012 and is alive and well in 2016.
Censorship? Democrats should remove the plank from their own collective eye first.
Around ten days ago — and without warning — Breitbart reported that a Reddit moderator lost his post for declaring his support for Donald Trump.
It is interesting that Jeffrey Minter, known on Reddit under the username /u/Kwiztas, had previously supported Hillary Clinton's rival in the primaries:
I feel I was blindsided. This came out of nowhere. No one cared what I said when I supported Bernie. No one had issues with my activity then.
Officially, the Reddit moderating team said he had not been moderating his assigned subreddit actively enough. They also criticised this posting of his:
They don't seem to mind that I support Trump… Now I might be in the minority so my say isn't always listened to when rules are made.
And this one:
I try my hardest to make /r/Politics MAGA
MAGA is the acronym for Trump's slogan Make America Great Again.
Another reason Reddit moderators gave was Minter's earlier interview to Breitbart, which was beyond the pale:
It's long been suspected that /r/Politics looks upon Breitbart in an unfavourable way but this is the first time a connection with Breitbart has been used as a direct reason for demodding a user.
Minter's girlfriend gave Breitbart a list of moderators involved in his ban. Some are clearly anti-GOP. One moderator, StrictScrunity told:
conservative users in /r/News to "shut the [censored] up" and that they "needed therapy".
Another moderator, Qu1nlan, describes himself as a:
socialist, SJW [censored]
Breitbart points out the double standard between Minter's accusers and Qu1nlan's own postings, among them:
He posted to the anti-Trump subforum /r/EnoughTrumpSpam specifically speaking "as an /r/Politics mod" – a phrase that Minter was reprimanded for – while discussing "shills" i.e, people paid to post in favour of a particular presidential candidate.
Breitbart rightly calls this censorship:
The only difference between Minter's actions and the other moderators is that he is a quiet supporter of Trump, while the rest support Clinton or third party candidates such as Jill Stein. There have been many claims of politically-motivated censorship in Reddit's subforums which Breitbart has reported on previously. This is just the latest. 
Qu1nlan denied allegations of censorship, saying:
All decisions we make, including adding and removing moderators, have nothing to do with any moderator's political beliefs.
Censorship is alive and well, friends. It operates from the left-of-centre. If Hillary Clinton is elected, you can be sure it will be here to stay and get worse.
Yesterday's post discussed the growing influence of Breitbart and the allied non-profit Government Accountability Institute (GAI).
The two entities have one thing in common: Steve Bannon, who became the CEO of Donald Trump's campaign on Wednesday, August 17.
It would be easy to paint Bannon as a conservative news site sensationalist, the way many young adults see his current boss as an outrageous reality show star.
The truth is very different, however. Bannon had a number of personal epiphanies which took him through the Navy, Democrat affinity and Goldman Sachs to considered conservativism, running his own media company and succeeding Andrew Breitbart.
Joshua Green's article, 'This Man Is The Most Dangerous Political Operative In America' — referring to Bannon — is a must-read. Citations and summaries below come from his eye-opener.
Navy a natural choice
Bannon grew up in a pro-Democrat, pro-union, pro-Kennedy working class household in Norfolk, Virginia.
The Bannons could see the local naval base from their house. Therefore, it was a natural choice for Bannon to finish college then sign up for a tour in the Navy in the 1970s.
Over the course of the next four years, he served at sea on a destroyer, as an auxiliary engineer in the Pacific then in the north Arabian Sea as a navigator during the Iran Hostage Crisis, Jimmy Carter's diplomatic and political debacle which saw his resounding defeat to Ronald Reagan in 1980:
By the time he arrived in the Persian Gulf in 1979, the U.S. was preparing its ill-fated assault on Tehran, and Bannon's faith in his commander in chief had dimmed: "You could tell it was going to be a [disaster]." His battle group rotated out just before Carter's Desert One debacle.
After his tour of duty, Bannon worked at the Pentagon as special assistant to the chief of Naval operations. At night, he attended Georgetown University where he earned a master's degree in national security studies.
By then, Ronald Reagan was in his first term of office. The atmosphere in the United States was changing.
The lure of Wall Street
Stephen Bannon is a few years older than I.
I graduated from university when Reagan won his first election. There was a real step change in mood among my classmates between the moment we left for Christmas break in 1979 and our return in January 1980.
Suddenly, my classmates turned from being fun-loving and curious to serious and closed minded. Tolerance for different points of view died out. Men spoke of Reagan and the necessity for conservatism. Women listened to them intently. One told me, 'I'm educating myself. They say Reagan will be the head of the most important movement this century.'
As someone who wanted Jimmy Carter to win re-election, I was completely bemused, to say the least. At a drinks party before graduation, one male classmate told me in all seriousness to get on the 'right side' of things or be 'left behind'. It was sickening.
Money also became a popular topic of conversation. Once the milk round arrived, formerly laid-back partiers turned humourless and intense, especially those who were picked up by accounting and consulting firms. They could speak only of new cars and their future lifestyle, which always included cable television. One New Yorker told me, 'I'll soon be able to get 100+ channels. I can't wait'.
I describe my own experience to set the backdrop for Bannon's change of course, which was similar to that of my classmates:
The siren of Reagan-era Wall Street capitalism drained the military life of its luster, so he resolved to make the leap. "Somebody told me," he says, "if you want to go to Wall Street, you have to go to Harvard Business School." HBS accepted him, and Bannon, at 29, matriculated in 1983.
Well, Bannon and all my classmates were right. The 1980s belonged to the likes of Gordon Gekko and his imitators in a variety of industry sectors. It was the decade when a proper lunch break went out the window.
For arts majors like me, it was an eternal turn-off.
However, Bannon was assessing his future. Despite his hard work at Harvard Business School which propelled him into first-year honours, he was having problems finding a summer associateship. His more successful classmates told him his age and naval service went against him. Even worse, they told him he hadn't gone to the right schools.
He received an invitation to a Goldman Sachs recruiting event on campus. Entering a tent teeming with several hundred fellow students did not fill him with confidence. He stood on the sidelines, had a drink and started talking with the two men standing next to him:
We have the greatest conversation about baseball, and I find out after half an hour it was John Weinberg Jr., whose dad runs the firm, and a guy named Rob Kaplan, who became a senior partner.
That night the Goldman Sachs people gathered to discuss potential hires:
"They said, 'Well, Bannon, I guess we're gonna reject him. He's too old for a summer job,' " Bannon says. "And these guys say, 'Oh no, we talked to him. He's terrific.' Literally, a complete [gamble]. But I got a job."
The Goldman Sachs years
Bannon started working at Goldman Sachs in the second half of the 1980s.
By then, Americans were divided about Wall Street. They either loved it or hated it. Regardless of what side they took, corporate raider and 'junk bond king' Michael Milken was a household name. He later served time in prison for securities and reporting violations. Since his release, he has devoted his efforts full time to philanthropy.
Bannon told Bloomberg's Joshua Green:
"Everything in the Midwest was being raided by Milken," he says. "It was like a firestorm."
Goldman Sachs wanted no direct involvement in hostile corporate acquisitions. Instead, the firm defended targets of hostile acquisitions.
The other thing they did was never to lead, but to follow other companies into a particular market segment. That way, they avoided the flak from other Wall Street firms and the general public.
Bannon was in his element at Goldman, even though the only day off he took was Christmas. He told Green:
The camaraderie was amazing. It was like being in the Navy, in the wardroom of a ship.
And:
Goldman in the '80s was like a priesthood, a monastic experience where you worked all the time but were incredibly dedicated to client services, to building and growing companies.
He later went into leveraged buyouts, one of which involved Mitt Romney and Bain Capital.
By the end of the decade, global scope began to shape world markets and:
size suddenly mattered. Everyone realized that the firm, then a private partnership, would have to go public. Bankers also could see that the Glass-Steagall Act separating commercial and investment banking was going to fall, setting off a flurry of acquisitions. Specialists would command a premium.
With a speciality in mind, Bannon represented the firm in Los Angeles. He went into the media and entertainment, a new sector which brought in companies one normally did not connect with those fields. General Electric and Westinghouse come to mind:
"A lot of people were coming from outside buying media companies," he says. "There was huge consolidation."
Eventually, with the change in Goldman's ethos and the acquisitions market [added link and emphases mine]:
He underwent a conversion like the one Michael Lewis has described, watching with horror as staid private partnerships such as Goldman Sachs became highly leveraged, publicly traded companies operating like casinos. "I turned on Wall Street for the same reason everybody else did: The American taxpayer was forced to cut mook deals to bail out guys who didn't deserve it."
Bannon & Co. and Seinfeld
Bannon and a few of his Goldman colleagues left to set up Bannon & Co., a boutique investment bank which specialised in media and entertainment.
This involved not only media company acquisition but the new and risky valuation of assets such as film libraries:
At the time, investors preferred hard assets—manufacturing companies, real estate—and avoided things like movie studios and film libraries, which were harder to price. Bannon's group, drawing on data such as VHS cassette sales and TV ratings, devised a model to value intellectual property in the same way as tangible assets. "We got a ton of business," he says.
They were so successful that MGM and Polygram Records were among their clients. When Crédit Lyonnais, a major financier of independent Hollywood studios, was in danger of going bankrupt, Bannon & Co. began lending to media companies.
The firm's sale of Castle Rock Entertainment in the mid-1990s was a turning point for Stephen Bannon.
If you are a student of title and credit sequences, Castle Rock Entertainment should jump out at you. It was the production company behind a number of successful films and television series, from Billy Crystal to Seinfeld.
At that time Westinghouse Electric owned the production company. They wanted to sell it in 1992, when Seinfeld was in its third season. The 'show about nothing' was still a cult classic, even though it aired during prime time on NBC.
Westinghouse asked Bannon's company to find them a buyer for Castle Rock. Bannon approached Ted Turner:
"Turner was going to build this huge studio," he says, "so we were negotiating the deal at the St. Regis hotel in New York.
Everything was going well until:
when it came time to actually close the deal, Ted was short of cash. … Westinghouse just wanted out. We told them, 'You ought to take this deal. It's a great deal.' And they go, 'If this is such a great deal, why don't you defer some of your cash fee and keep an ownership stake in a package of TV rights?' 
After working through the present and anticipated future numbers, Bannon accepted:
a stake in five shows, including one in its third season regarded as the runt of the litter: Seinfeld. "We calculated what it would get us if it made it to syndication," says Bannon. "We were wrong by a factor of five."
Financial independence followed a few years later when Société Générale bought Bannon & Co. in 1998.
Not having to work led Bannon to pursue what he really wanted to do: finance films and make them.
Hollywood
Although he had been living in Los Angeles for several years, Bannon was now able to live the Hollywood life in terms of how he spent his time.
In 1999, he was executive producer of Titus, an Oscar-nominated film starring Anthony Hopkins.
He also made the acquaintance of Jeff Kwatinetz, a talent agent who had just launched his own company called the Firm. Kwatinetz invited Bannon to become a partner.
The Firm's biggest achievement was the acquisition of former Disney chief Michael Ovitz's company, Artists Management Group. Ovitz, a household name in Hollywood, had visions of creating a media monolith with his company. Unfortunately, he was losing money hand over fist. Selling Artists Management Group to the Firm in 2002 was a sad necessity:
as Vanity Fair recounted, Bannon was dispatched to Ovitz's Beverly Hills mansion to deliver the final humiliation in person, an offer for AMG of $5 million, less than the value of Ovitz's home.
Ovitz went on to become a private investor, advisor to film luminaries and a philanthropist. Although he is still married to his wife Judy, in 2015, he became engaged to Tamara Mellon, the co-founder of shoe company Jimmy Choo and ex-wife of Matthew Mellon, of the banking family. Mellon describes her fiancé's marital situation as 'complicated'.
9/11, politics and Breitbart
Although he had always admired Ronald Reagan, the events of September 11, 2001 shifted Bannon's interest from entertainment to politics.
Since 2004, he has made 15 socio-political documentaries on various subjects, including Reagan, border control, the Tea Party and America's future.
His first film, In the Face of Evil, was modelled on a book called Reagan's War. The author of the book was none other than Peter Schweizer, a Cold War expert. Bannon went on to found the non-profit Government Accountability Institute (GAI), of which Schweizer is president. As I explained yesterday, the GAI's research feeds into Breitbart, which Bannon heads, although he has taken a leave of absence to work on Donald Trump's campaign.
When In the Face of Evil was screened in 2004, one audience member became quite excitable:
"We screened the film at a festival in Beverly Hills," Bannon recalls, "and out of the crowd comes this, like, bear who's squeezing me like my head's going to blow up and saying how we've gotta take back the culture."
That 'bear' was none other than Andrew Breitbart.
Breitbart also lived in Los Angeles. Interested in new media, he had worked for Matt Drudge before helping Arianna Huffington launch her Huffington Post. When he and Bannon met, he was in the process of launching his own eponymous site.
When Breitbart was working on the Drudge Report, he developed a feel for the news cycle: anticipating big stories, breaking them and following them. When you read Matt Drudge, you are looking at Breitbart's legacy.
Bannon found this fascinating. He gave Breitbart financial advice and found him office space.
It was the beginning of a faithful friendship and involvement in Breitbart:
"Our vision—Andrew's vision—was always to build a global, center-right, populist, anti-establishment news site." With this in mind, he set out to line up investors.
Bannon continued making his not-so-subtle documentaries:
big, crashing, opinionated films with Wagner scores and arresting imagery … In the Bannon repertoire, no metaphor is too direct. His films are peppered with footage of lions attacking helpless gazelles, seedlings bursting from the ground into glorious bloom. 
Sarah Palin loves them, especially one about her, The Undefeated:
Palin, for one, ate it up and traveled to Iowa, trailed by hundreds of reporters, to appear with him at a 2011 screening in Pella that the press thought might signal her entrance into the 2012 presidential race. (No such luck.) Breitbart came along as promoter and ringmaster. When I spoke with him afterward, he described Bannon, with sincere admiration, as the Leni Riefenstahl of the Tea Party movement.
In 2010, Bannon was instrumental in financing Breitbart's relaunch. Unfortunately, he had problems as one of their big stories had gone very wrong:
The site published video, furnished by a conservative activist, of a speech to the NAACP by a Department of Agriculture official named Shirley Sherrod, in which she appeared to advocate anti-white racism. Within hours, she was fired, as the story blanketed cable news. It soon became clear that the Breitbart News video was misleadingly edited—that Sherrod's point was the opposite of what was portrayed Fox News, which aggressively promoted the video, banned Andrew Breitbart as an on-air guest.
However, as Breitbart, Bannon and the other employees know, it isn't long before redemption comes. And Breitbart's came in the form of Huma Abedin's husband and then-congressman, Anthony Weiner, with his salacious selfies. Breitbart wasted no time in publishing the sorry story in 2011 and, with that, he was allowed back on Fox News.
Breitbart was due to relaunch in March 2012. Breitbart was ebullient. Then, he collapsed during a walk in his Brentwood neighbourhood on March 1, dying shortly afterwards of heart failure at the age of 43. Many still find this suspicious.
Bannon became executive chairman and went ahead with the website's relaunch.
By then, he fully understood Breitbart's take on the news. People want to understand it as a series of ongoing stories, whether drama or farce, with names, faces, events, climaxes and pivots.
Alex Marlow, the site's editor-in-chief, told Bloomberg's Green:
"Our whole mindset is looking for these rolling narratives." He rattles off the most popular ones, which Breitbart News covers intensively from a posture of aggrieved persecution. "The big ones won't surprise you," he says. "Immigration, ISIS, race riots, and what we call 'the collapse of traditional values.' But I'd say Hillary Clinton is tops."
And, adopting the Goldman Sachs dictum of never leading, only following, Bannon brings in their big, investigative exposés from the GAI. Clinton Cash is one of them.
Breitbart News gets 21m unique hits every month. Big Media, in the US and abroad, are paying attention. This fits into Bannon's strategy of making these stories irresistible to Fox News and The New York Times, among others.
Politicians, in turn, have to read it, too:
"They have an incredible eye for an important story, particular ones that are important to conservatives and Republicans," says Senator Jeff Sessions, an Alabama Republican. "They've become extraordinarily influential. Radio talk show hosts are reading Breitbart every day. You can feel it when they interview you."
Breitbart is promoting Donald Trump. During his leave of absence, Bannon is beavering away in Trump Tower for the GOP candidate.
It will be fascinating to see what results their efforts will produce on Tuesday, November 8.