You are currently browsing the daily archive for June 13, 2017.
On June 14, 1777 the Stars and Stripes was officially adopted as the flag of the United States of America.
However, despite several petitions and commemorations during the 19th century, it was only in 1916 that President Woodrow Wilson issued a proclamation declaring June 14 as Flag Day. Later, in 1949, an Act of Congress designated a national Flag Day.
Although Flag Day is not a federal holiday, several towns and cities in the United States hold parades.
(Graphic credit: Wikipedia)
It is entirely coincidental, yet highly appropriate, that on June 14, 1946, Mary Anne MacLeod Trump gave birth to a son, Donald John.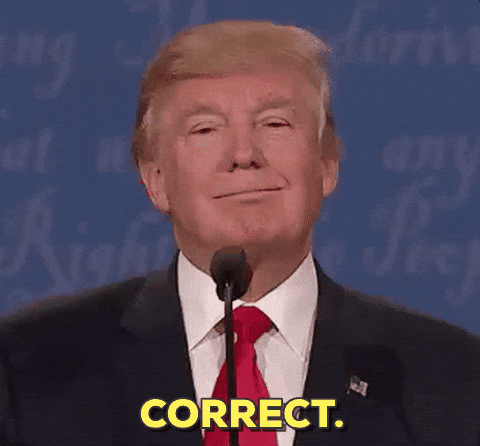 Little did she know then that boisterous, brash Donald would become President of the United States at the age of 70.
Few people love the United States the way President Trump does. During the 2016 campaign, the photo below was widely circulated (courtesy of Reddit). Pure Americana:
Today it's hard to imagine anyone more American than Donald Trump.
God threw away the mould when He made Donald.
Even when the billionaire made mistakes in his career, he always bounced back. He turned failure into success.
Despite three marriages, Trump's five children are exceptional, particularly by today's standards. Barron is too young, but the other four have never had drug or drink problems. The three eldest, by Ivana, have stable marriages. Tiffany (Marla Maples) is single but has a steady boyfriend. All comport themselves well.
For these reasons, it is difficult to be negative about Trump. He also turned reality television to his advantage with The Apprentice. His successor, Arnold Schwarzenegger, just couldn't attract the same audience.
Thanks to The Apprentice, Trump engaged in other television appearances, reaching an ever wider audience. This episode from the wrestling show Raw presents the Battle of the Billionaires in a challenge for charity:
Here's what happened next:
(No billionaire was hurt in the making of that television show. That said, don't try this at home, kids.)
The genius of this silliness is that, by the time he descended the escalator in Trump Tower in June 2015 to announce his candidacy for president, nearly everyone in the United States knew who he was.
Trump also had a wide circle of friends who deserted him after that. Here is a photo of him with Kathy Griffin of CNN (she's the redhead) who recently was in a tasteless, gory video holding an effigy of his head in her right hand. Disgusting. Here they were in happier times:
See how hypocritical people can be?
CNN objected to what Griffin posted online, and cancelled her appearance on their next New Year's Eve show. Meanwhile, Trump supporters have been busy contacting CNN sponsors. The Daily Mail has the full story on Griffin's video and the blowback. By June 2, several of Griffin's appearances at venues around the United States were cancelled. Furthermore, despite Griffin's statements that she would never hurt children, several years ago she targeted Willow Palin — a teenager at the time — and actually had the brass whatsits to knock on the Palins' front door. But I digress.
Over the past two years, President Trump has come to know who his real friends and allies are.
I wish President Trump a very happy birthday and many happy returns. I hope he is surrounded by family and friends for a splendid celebration.