You are currently browsing the monthly archive for May 2018.
The feast of the Visitation of Mary to Elizabeth is on May 31 this year.
Lectionary readings for Year B follow. Emphases mine below.
The Old Testament reading is about Hannah, who longed for a child. One day, she went to the temple and prayed tearfully. Eli the High Priest heard her and blessed her. Hannah gave birth to Samuel and promised the Lord that he would serve Him. Mary's Magnificat — see the Gospel reading below — echoes what is known as Hannah's song of thanksgiving.
1 Samuel 2:1-10
2:1 Hannah prayed and said, "My heart exults in the LORD; my strength is exalted in my God. My mouth derides my enemies, because I rejoice in my victory.
2:2 "There is no Holy One like the LORD, no one besides you; there is no Rock like our God.
2:3 Talk no more so very proudly, let not arrogance come from your mouth; for the LORD is a God of knowledge, and by him actions are weighed.
2:4 The bows of the mighty are broken, but the feeble gird on strength.
2:5 Those who were full have hired themselves out for bread, but those who were hungry are fat with spoil. The barren has borne seven, but she who has many children is forlorn.
2:6 The LORD kills and brings to life; he brings down to Sheol and raises up.
2:7 The LORD makes poor and makes rich; he brings low, he also exalts.
2:8 He raises up the poor from the dust; he lifts the needy from the ash heap, to make them sit with princes and inherit a seat of honor. For the pillars of the earth are the Lord's, and on them he has set the world.
2:9 "He will guard the feet of his faithful ones, but the wicked shall be cut off in darkness; for not by might does one prevail.
2:10 The LORD! His adversaries shall be shattered; the Most High will thunder in heaven. The LORD will judge the ends of the earth; he will give strength to his king, and exalt the power of his anointed."
The words and sentiment of the Psalm are similar to Hannah's song:
Psalm 113
113:1 Praise the LORD! Praise, O servants of the LORD; praise the name of the LORD.
113:2 Blessed be the name of the LORD from this time on and forevermore.
113:3 From the rising of the sun to its setting the name of the LORD is to be praised.
113:4 The LORD is high above all nations, and his glory above the heavens.
113:5 Who is like the LORD our God, who is seated on high,
113:6 who looks far down on the heavens and the earth?
113:7 He raises the poor from the dust, and lifts the needy from the ash heap,
113:8 to make them sit with princes, with the princes of his people.
113:9 He gives the barren woman a home, making her the joyous mother of children. Praise the LORD!
In the Epistle, St Paul exhorts — encourages — the Romans to a truly holy way of life:
Romans 12:9-16b
12:9 Let love be genuine; hate what is evil, hold fast to what is good;
12:10 Love one another with mutual affection; outdo one another in showing honor.
12:11 Do not lag in zeal, be ardent in spirit, serve the Lord.
12:12 Rejoice in hope, be patient in suffering, persevere in prayer.
12:13 Contribute to the needs of the saints; extend hospitality to strangers.
12:14 Bless those who persecute you; bless and do not curse them.
12:15 Rejoice with those who rejoice, weep with those who weep.
12:16 Live in harmony with one another; do not be haughty, but associate with the lowly;
The Gospel reading from Luke is Mary's Magnificat, which she said to her cousin Elizabeth, who was expecting John the Baptist at the time. Note the similarities in wording and sentiment to Hannah's song in the first reading:
Luke 1:39-57
1:39 In those days Mary set out and went with haste to a Judean town in the hill country,
1:40 where she entered the house of Zechariah and greeted Elizabeth.
1:41 When Elizabeth heard Mary's greeting, the child leaped in her womb. And Elizabeth was filled with the Holy Spirit
1:42 and exclaimed with a loud cry, "Blessed are you among women, and blessed is the fruit of your womb.
1:43 And why has this happened to me, that the mother of my Lord comes to me?
1:44 For as soon as I heard the sound of your greeting, the child in my womb leaped for joy.
1:45 And blessed is she who believed that there would be a fulfillment of what was spoken to her by the Lord."
1:46 And Mary said, "My soul magnifies the Lord,
1:47 and my spirit rejoices in God my Savior,
1:48 for he has looked with favor on the lowliness of his servant. Surely, from now on all generations will call me blessed;
1:49 for the Mighty One has done great things for me, and holy is his name.
1:50 His mercy is for those who fear him from generation to generation.
1:51 He has shown strength with his arm; he has scattered the proud in the thoughts of their hearts.
1:52 He has brought down the powerful from their thrones, and lifted up the lowly;
1:53 he has filled the hungry with good things, and sent the rich away empty.
1:54 He has helped his servant Israel, in remembrance of his mercy,
1:55 according to the promise he made to our ancestors, to Abraham and to his descendants forever."
1:56 And Mary remained with her about three months and then returned to her home.
1:57 Now the time came for Elizabeth to give birth, and she bore a son.
I cannot imagine what that moment must have been like for Mary and Elizabeth: two expectant mothers and two holy women.
The Holy Spirit entered Elizabeth, enabling her to understand that Mary would give birth to the Messiah, Christ Jesus.
Then Mary spoke, spontaneously echoing Scripture and those who lived before her so long ago.
In closing, the Sunday Lectionary readings continue with the two Books of Samuel for the First Reading during the first several weeks of the Season after Pentecost.
Although the new US embassy opened in Jerusalem a fortnight ago, I did not have time to sort through links and tweets of the event until now.
Background
During his presidency, Bill Clinton pledged to recognise Jerusalem as Israel's capital. Subsequent presidents did, too, but only President Donald Trump actually followed through.
On December 5, The Conservative Treehouse posted on this historic move (emphases mine below):
In 1995, Congress passed the Jerusalem Embassy Act, requiring the movement of the American Embassy from Tel Aviv to Jerusalem. The act said that Jerusalem should be undivided and be recognized as the capital of Israel. The legislation passed 93-5 in the Senate, and 374-37 in the House of Representatives. (link)
Following passage, all subsequent Presidents never carried through with the law; each signing national security waivers to delay moving the U.S. Embassy.
The most recent waiver lapsed at midnight last night; President Trump did not extend another waiver. It is now reported that President Trump has been in discussions with various mid-east leaders to notify them of his plan to follow through on the Jerusalem Embassy Act with a six month phase-in. President Trump will deliver a speech tomorrow outlining the plans …
Senator Chuck Grassley (R-Iowa) applauded the move. Note how long ago the move was to have taken place:
Trump met with a lot of opposition, the rationale being that a move to Jerusalem would exacerbate the Palestinian-Israeli conflict. The pope publicly expressed his 'deep worry'.
On December 6, President Trump held a press conference to say, in part:
Presidents issued these waivers under the belief that delaying the recognition of Jerusalem would advance the cause of peace. Some say they lacked courage, but they made their best judgments based on facts as they understood them at the time. Nevertheless, the record is in. After more than two decades of waivers, we are no closer to a lasting peace agreement between Israel and the Palestinians. It would be folly to assume that repeating the exact same formula would now produce a different or better result.
Therefore, I have determined that it is time to officially recognize Jerusalem as the capital of Israel.
While previous presidents have made this a major campaign promise, they failed to deliver. Today, I am delivering.
Promises made, promises kept:
On December 18, Nikki Haley, US ambassador to the United Nations, vetoed a UN Security Council resolution that would have nullified Trump's recognition of Jerusalem as Israel's capital. She said, in part:
I have been the proud Representative of the United States at the United Nations for nearly a year now. This is the first time I have exercised the American right to veto a resolution in the Security Council. The exercise of the veto is not something the United States does often. We have not done it in more than six years. We do it with no joy, but we do it with no reluctance …
It is highly regrettable that some are trying to distort the President's position to serve their own agendas.
What is troublesome to some people is not that the United States has harmed the peace process – we have, in fact, done no such thing. Rather, what is troublesome to some people is that the United States had the courage and honesty to recognize a fundamental reality. Jerusalem has been the political, cultural, and spiritual homeland of the Jewish people for thousands of years. They have had no other capital city. But the United States' recognition of the obvious – that Jerusalem is the capital and seat of the modern Israeli government – is too much for some.
On December 21, a vote came up before the UN General Assembly. Only eight countries stood with the United States: 128 nations voted against. Haley said, in part:
When we make generous contributions to the UN, we also have a legitimate expectation that our good will is recognized and respected. When a nation is singled out for attack in this organization, that nation is disrespected. What's more, that nation is asked to pay for the "privilege" of being disrespected …
The United States will remember this day in which it was singled out for attack in the General Assembly for the very act of exercising our right as a sovereign nation. We will remember it when we are called upon to once again make the world's largest contribution to the United Nations. And we will remember it when so many countries come calling on us, as they so often do, to pay even more and to use our influence for their benefit.
America will put our embassy in Jerusalem. That is what the American people want us to do, and it is the right thing to do. No vote in the United Nations will make any difference on that.
But this vote will make a difference on how Americans look at the UN and on how we look at countries who disrespect us in the UN. And this vote will be remembered.
On Christmas Eve, Guatemala decided to move their embassy to Jerusalem.
On December 27, The Daily Caller reported that a proposed new railway station in Jerusalem might be named after Trump:
The nation's transportation minister Israel Katz said Wednesday that the station, if approved and built, will be a thank you to Trump for his "courageous and historic decision to recognize Jerusalem as the capital of the state of Israel."
The run-up to the new embassy
In April, Trump congratulated Israel on her 70th anniversary as a nation:
On April 24, he said:
Trump did not attend. First Lady Melania Trump underwent a previously scheduled procedure on her kidney on Monday, May 14, the day of the embassy's opening. He also rescheduled a fundraiser which was to have taken place that day.
One week earlier, the White House announced the delegation headed to Jerusalem. The Washington Free Beacon reported:
Deputy Secretary of State John Sullivan will lead the delegation to Jerusalem for the May 14 events.
Joining Sullivan will be Ambassador David Friedman, Secretary of the Treasury Steven Mnuchin, Ivanka Trump, Jared Kushner, and Assistant to the President and Special Representative for International Negotiations Jason Greenblatt.
President Donald Trump, Vice President Mike Pence and Secretary of State Mike Pompeo will not attend.
Meanwhile, in Israel that day:
The excitement continued. By May 10, Israelis showed their enthusiasm for Trump:
A commemorative coin went on sale, marking Israel's 70th anniversary and the embassy's move. It compares President Trump to King Cyrus.
On Friday, May 11, Trump tweeted:
That day, the State Department issued a statement about the dedication ceremony, adding:
While in Jerusalem as the Head of Delegation, Deputy Secretary Sullivan will also meet with Prime Minister Benjamin Netanyahu, Deputy Minister of Foreign Affairs Tzipi Hotovely, Ministry of Foreign Affairs Director General Yuval Rotem, and members of both our Embassy and Consulate General staff.
Preparations in Jerusalem continued:
Fox News's Judge Jeanine Pirro went to Jerusalem and interviewed locals and tourists. Most were overwhelmingly pro-Trump. One man said:
He's a strong man. He knows what he's doing.
Former Arkansas governor and Republican presidential candidate Mike Huckabee was annoyed with CNN's criticism of the embassy move:
Ivanka Trump said:
.@IvankaTrump: "With great joy, I am returning to Jerusalem. I am honored to join the distinguished delegation representing President Trump, at this momentous ceremony commemorating the opening of our new US Embassy in #Jerusalem, Israel."
Sunday, May 13, was Jerusalem Day:
The American delegation arrived:
Before streets shut down:
This video has more on the Israeli bikers.
Excitement continued to build:
May 14, 2018 — opening day of the new embassy
The new — albeit temporary — embassy opened on Monday, May 14.
The ceremony was in the afternoon, Jerusalem time, 9 a.m. EST in the US.
The Jerusalem Post's front page is memorable. The paper's poll said that two-thirds of Israeli Jews support the move. Also read their editorial 'NO HOLDS BARRED: Jerusalem on fire with gratitude to President Trump'.
The White House issued a statement about the new embassy.
Reporters and guests gathered:
Below are tweets from the dedication ceremony (full video here):
Pastor Hagee delivered the Benediction. Pastor Robert Jeffress also offered a prayer:
Trump appeared via video link:
Treasury Secretary Steven Mnuchin is standing next to Ivanka Trump:
That evening, other commemorative events and speeches took place:
The vice president gave a speech via video link:
In closing, this is what Senate majority leader Mitch McConnell (R-Missouri) had to say:
It is probably the one time he has ever truly agreed with Trump. (Why can't Trump get more appointees through? Mitch is stalling!)
Last week, I recapped the 2018 royal wedding, which included this …
The presiding bishop of the Episcopal Church in the United States gave an address. BT.com reported:
The Most Rev Bishop Michael Curry, the first black presiding bishop and primate of the Episcopal Church, gained worldwide attention with his address at Prince Harry and Meghan's wedding on Saturday during which he evoked Martin Luther King and spoke of poverty and injustice.
Mr Curry, along with the gospel choir, brought a flavour of the American bride's homeland with the speech at St George's Chapel in Windsor.
… along with a tweet:
One of my readers, longtime Episcopalian blogger, underground pewster, wrote a sharp analysis of the sermon on May 23: 'Bishop Curry: All You Need is Love'.
It is a must read, especially for fellow members of the Anglican Communion. As pewster has probably put a lot of work into this, only a taster follows.
The first part of Curry's sermon is about love. Before I go into pewster's analysis, my perspective is that, if he had preached this 50 years ago, most of us would have found it novel and engaging. It's very much of that era, especially with a timeless Martin Luther King Jr quote at the start:
The late Dr Martin Luther King, Jr. once said and I quote: "We must discover the power of love, the redemptive power of love. And when we discover that, we will be able to make of this old world a new world, for love is the only way."
There's power in love. Don't underestimate it. Don't even over-sentimentalize it. There's power – power in love. If you don't believe me, think about a time when you first fell in love. The whole world seemed to center around you and your beloved.
Now on to underground pewster's analysis (emphases in the original):
I think he is equating two different types of love.
"Oh there's power, power in love. Not just in its romantic forms, but any form, any shape of love. There's a certain sense in which when you are loved, and you know it, when someone cares for you, and you know it, when you love and you show it – it actually feels right."
Uh oh, following "it feels right" can lead you into all kinds of problems.
"There is something right about it. And there's a reason for it. The reason has to do with the source. We were made by a power of love, and our lives were meant – and are meant – to be lived in that love. That's why we are here."
It would have been helpful if he had defined what type of love he was talking about, and that is one of the major weaknesses of his sermon. 
I agree. How many times have we heard this type of thing before, especially conflating different types of love? As pewster explains at the beginning of his post (emphases mine below):
While there is nothing wrong about preaching on love, it requires a deeper exposition. The love of God and the love of Christ for the world, God's love for the Church, and God's intended love between one man and one woman are things that most Episcopalian Bishops are incapable of communicating. No one expected Bishop Curry to talk about complementarianism, and no one expected any major digressions into his favorite themes, so his sermon appeared benign if not great to most of his viewers. It had to sound benign you see, because he could not say the words that he really wanted to say about his novel ideas about what makes up a Christian marriage in front of an audience of two billion people because those words are so unbiblical that the effect on his sect would be ruinous.
Most traditional Anglicans, including Episcopalians, understand exactly what pewster means by 'unbiblical', but, in case there is any doubt, he clarifies it at the end of the post:
Maybe we haven't supported enough liberal causes, maybe we haven't marched in enough gay pride parades, maybe we haven't celebrated enough gay marriage ceremonies in the Church, maybe we have been sending those e-mails from The Episcopal Public Policy Network into the Spam box, maybe we haven't performed enough abortions, maybe we haven't brought enough lawsuits against faithful Christians, or maybe we have been critical of the Episcopal sect in print and on social media.
And you know what they call people who go against the zeitgeist, those who disagree with Bishop Curry and his unbiblical agenda, an agenda that he was afraid to verbalize in front of an audience of billions?
"Haters!"
True.
There was another bit from Curry's sermon which did not escape pewster's notice (emphasis in the original, mine in purple):
It was only a matter of time where the power of this version of love will be used by the Bishop to try to stir people to political action,
"Someone once said that Jesus began the most revolutionary movement in human history."
Wait a second! God revealing himself, and dying for us was the number one world changing event in human history.
Exactly!
The second half of Curry's sermon was all about fire. Recall that the following day was Pentecost Sunday, but the bishop did not mention that. He went into a long description, citing Pierre Teilhard de Chardin (ugh), of how fire shaped human history. Curry ended with this (emphases mine):
Fire makes all of that possible, and de Chardin said fire was one of the greatest discoveries in all of human history. And he then went on to say that if humanity ever harnesses the energy of fire again, if humanity ever captures the energy of love – it will be the second time in history that we have discovered fire.
Dr King was right: we must discover love – the redemptive power of love. And when we do that, we will make of this old world, a new world.
My brother, my sister, God love you, God bless you, and may God hold us all in those almighty hands of love.
Fire is the main symbol of Pentecost. One of the mandatory readings for that feast is Acts 2, the account of the first Pentecost, excerpted below:
2:1 When the day of Pentecost had come, they were all together in one place.
2:2 And suddenly from heaven there came a sound like the rush of a violent wind, and it filled the entire house where they were sitting.
2:3 Divided tongues, as of fire, appeared among them, and a tongue rested on each of them.
2:4 All of them were filled with the Holy Spirit and began to speak in other languages, as the Spirit gave them ability.
The Holy Spirit isn't just for Pentecost or Confirmation. He is here to guide us all our days. Therefore, as I wrote in a comment to pewster, this is a summary of what I would have said without describing all the human uses of fire:
With all the preaching about fire, couldn't he have mentioned that May 20 — the morrow — was Pentecost Sunday?
I would have done a sermon on the divine gifts from the Holy Spirit that can enrich a Christian marriage.
It's not that difficult and would not have gone off track.
Then again, sadly, we are dealing with today's Episcopal Church.
Curry's sermon exemplifies the weak theology we so often see not only in the Episcopal Church and the wider Anglican Communion but also in other established churches, including the Catholic Church. We are infested with unbiblical messages, especially many that, like Curry's, 'sound nice'.
The truth of the matter is that biblical Christianity offends. That said, its challenges can — and should be — presented in a winsome way, to encourage people to live in a Christlike manner.
It's a shame that yet another cleric missed yet another opportunity — this one on a grand scale — to tell that truth.
Is it any wonder Anglican churches are closing in so many English-speaking countries?
On Tuesday, May 22, President Trump addressed the Susan B. Anthony List 11th Annual Campaign for Life Gala.
He said (emphases mine):
This organization bears the name of one of the greatest champions of freedom in American history: Susan B. Anthony. (Applause.) She fought for decades to end slavery, to secure women's right to vote, and to respect the dignity of every single person. A great person, a great woman, was she. (Applause.)
Now we have a chance to honor her legacy and restore the first right in the Declaration of Independence. It's called the right to life. (Applause.)
The president then introduced the Alexanders from Gaithersburg, Maryland, who adopted an opioid-dependent baby girl, Catherine. Now four years old, Catherine is developing normally, including cognitively:
Hi, Catherine. Hi. (Applause.) Come on up here, Catherine. Come on. Catherine is four years old, and she is full of incredible energy, spirit, and talent. At the age of two — come on up, Catherine — she memorized "America the Beautiful." She recites poetry. And recently she announced to her dad that when she grows up she wants to be a famous police officer. And then, when she gets tired of that, she wants to become President. That's okay with her. (Applause.) She'll be President someday.
Every time Catherine's older siblings come home from school, Catherine runs into their arms and gives them a great, big, beautiful hug. They're amazed by how much she loves them and how much they love her.
So tonight, we celebrate you, Catherine. We celebrate your life. Thank you, darling. (Applause.)
The president pointed out that the United States has more pro-life people in government than ever before in recent history:
This video clip has highlights of the event:
Mike Huckabee, former governor of Arkansas and Republican presidential candidate, made an excellent point:
If only Democrats realised that.
Thank goodness America has someone in the White House who does.
There's time only for a quick post today.
James Clapper has served in various intelligence positions in the United States government, most recently as DNI — Director of National Intelligence — from August 2010 to January 2017.
Last week, he appeared on the women's television programme The View (ABC) to say this (image courtesy of USA Carry forums):
I hope people can see through Clapper's questionable logic.
When will this ever end?
Perhaps when President Trump gets a yuge win in North Korea.
On a brighter note, best wishes to my British readers for an enjoyable Spring Bank Holiday and to my American readers for an equally pleasant Memorial Day.
Trinity Sunday is on May 27, 2018.
My past posts explain more about this important feast in the Church calendar honouring the Triune God. I would suggest perusing them before going into the readings:
Anglican reflections on the Trinity
A practical — and Anglican — reflection for Trinity Sunday
Trinity Sunday — an Anglican analysis of its importance
The Holy Trinity is difficult to explain, not only to children but also to adults. One Lutheran came up with an intelligent yet simple way of doing so, by using an egg:
A great way to explain the Holy Trinity
Themes for today's readings — Year B in the three-year Lectionary — include forgiveness of sin, God's infinite mercy, God's glory and rebirth through the Holy Spirit. Emphases mine below.
In the first reading, Isaiah describes how he was cleansed of sin in a vision, which resulted in his asking the Lord to be sent out to prophesy:
Isaiah 6:1-8
6:1 In the year that King Uzziah died, I saw the Lord sitting on a throne, high and lofty; and the hem of his robe filled the temple.
6:2 Seraphs were in attendance above him; each had six wings: with two they covered their faces, and with two they covered their feet, and with two they flew.
6:3 And one called to another and said: "Holy, holy, holy is the LORD of hosts; the whole earth is full of his glory."
6:4 The pivots on the thresholds shook at the voices of those who called, and the house filled with smoke.
6:5 And I said: "Woe is me! I am lost, for I am a man of unclean lips, and I live among a people of unclean lips; yet my eyes have seen the King, the LORD of hosts!"
6:6 Then one of the seraphs flew to me, holding a live coal that had been taken from the altar with a pair of tongs.
6:7 The seraph touched my mouth with it and said: "Now that this has touched your lips, your guilt has departed and your sin is blotted out."
6:8 Then I heard the voice of the Lord saying, "Whom shall I send, and who will go for us?" And I said, "Here am I; send me!"
The Psalm glorifies the Lord:
Psalm 29
29:1 Ascribe to the LORD, O heavenly beings, ascribe to the LORD glory and strength.
29:2 Ascribe to the LORD the glory of his name; worship the LORD in holy splendor.
29:3 The voice of the LORD is over the waters; the God of glory thunders, the LORD, over mighty waters.
29:4 The voice of the LORD is powerful; the voice of the LORD is full of majesty.
29:5 The voice of the LORD breaks the cedars; the LORD breaks the cedars of Lebanon.
29:6 He makes Lebanon skip like a calf, and Sirion like a young wild ox.
29:7 The voice of the LORD flashes forth flames of fire.
29:8 The voice of the LORD shakes the wilderness; the LORD shakes the wilderness of Kadesh.
29:9 The voice of the LORD causes the oaks to whirl, and strips the forest bare; and in his temple all say, "Glory!"
29:10 The LORD sits enthroned over the flood; the LORD sits enthroned as king forever.
29:11 May the LORD give strength to his people! May the LORD bless his people with peace!
In the Epistle, Paul says that each of us has a personal relationship with the Holy Trinity:
Romans 8:12-17
8:12 So then, brothers and sisters, we are debtors, not to the flesh, to live according to the flesh–
8:13 for if you live according to the flesh, you will die; but if by the Spirit you put to death the deeds of the body, you will live.
8:14 For all who are led by the Spirit of God are children of God.
8:15 For you did not receive a spirit of slavery to fall back into fear, but you have received a spirit of adoption. When we cry, "Abba! Father!"
8:16 it is that very Spirit bearing witness with our spirit that we are children of God,
8:17 and if children, then heirs, heirs of God and joint heirs with Christ–if, in fact, we suffer with him so that we may also be glorified with him.
The Gospel reading recounts Nicodemus's night time discussion with Jesus, who explains rebirth through water and the Spirit:
John 3:1-17
3:1 Now there was a Pharisee named Nicodemus, a leader of the Jews.
3:2 He came to Jesus by night and said to him, "Rabbi, we know that you are a teacher who has come from God; for no one can do these signs that you do apart from the presence of God."
3:3 Jesus answered him, "Very truly, I tell you, no one can see the kingdom of God without being born from above."
3:4 Nicodemus said to him, "How can anyone be born after having grown old? Can one enter a second time into the mother's womb and be born?"
3:5 Jesus answered, "Very truly, I tell you, no one can enter the kingdom of God without being born of water and Spirit.
3:6 What is born of the flesh is flesh, and what is born of the Spirit is spirit.
3:7 Do not be astonished that I said to you, 'You must be born from above.'
3:8 The wind blows where it chooses, and you hear the sound of it, but you do not know where it comes from or where it goes. So it is with everyone who is born of the Spirit."
3:9 Nicodemus said to him, "How can these things be?"
3:10 Jesus answered him, "Are you a teacher of Israel, and yet you do not understand these things?
3:11 "Very truly, I tell you, we speak of what we know and testify to what we have seen; yet you do not receive our testimony.
3:12 If I have told you about earthly things and you do not believe, how can you believe if I tell you about heavenly things?
3:13 No one has ascended into heaven except the one who descended from heaven, the Son of Man.
3:14 And just as Moses lifted up the serpent in the wilderness, so must the Son of Man be lifted up,
3:15 that whoever believes in him may have eternal life.
3:16 "For God so loved the world that he gave his only Son, so that everyone who believes in him may not perish but may have eternal life.
3:17 "Indeed, God did not send the Son into the world to condemn the world, but in order that the world might be saved through him.
Where vestments are worn, the celebrant will wear white on Trinity Sunday.
After this, the Church calendar refers to subsequent Sundays as being 'after Trinity', 'after Pentecost' or 'in Ordinary Time' until the first Sunday of Advent. The vestment colour will be green during this time.
Forbidden Bible Verses returns next week.
It was a year ago at this time in May that I visited one of London's best kept secrets, Pollock's Toy Museum.
I'd not heard of it until a good friend of mine suggested it as a place I could take my two American friends who were in town during the Whit Sun (Pentecost) Bank Holiday weekend. (Incidentally, this particular weekend was renamed some time ago to Spring Bank Holiday. But, I digress.)
My friends asked to go to a place that was non-touristy. We couldn't have asked for a better venue, and, for that, I am ever grateful to my friend for the suggestion. He had been there as a boy.
If you want information only about the museum, skip the History part which follows and go to The Pollock's Toy Museum experience section near the end.
History
The museum
How Pollack's got to be a museum and in its current location near Goodge Street Tube station is a real rabbit hole.
The museum's website glosses over a number of moves and transitions. No doubt most visitors aren't that interested in the finer details:
Pollock's was originally a shop and printers, dating back to the 1850's, based in Hoxton, then a poor quarter of London. Benjamin Pollock's hand printed, constructed and coloured much of the toy theatre material housed in the museum today.
The museum was created and the shop stock re-designed during the 1950's and 60's by Marguerite Fawdry It came to it's current location in the late 1960's where it has remained. The collection has been built up by purchases, donations from friends, family and the public. It is an independent family run concern. It is run more for the benefit of the public and to display the collection than for profit.
The museum's Wikipedia page states:
The museum was started in 1956 in a single attic room at 44 Monmouth Street, near Covent Garden, above Benjamin Pollock's Toy Shop, where Pollock's Toy Theatres were also sold. As the enterprise flourished, other rooms were taken over for the museum and the ground floor became a toyshop. By 1969 the collection had outgrown the Monmouth Street premises and Pollock's Toy Museum moved to 1 Scala Street, with a museum shop on the ground floor to contribute to its support. The museum continues today to be run by the grandson of the founder Marguerite Fawdry.[2]
I then ran across a December 2014 page at ArenaPAL, 'Behind the Scenes at the Pollocks Toy Theatre Shop Factory Workshop', which begins with this (emphasis in the original):
'If you love art, folly or the bright eyes of children, speed to Pollock's' …wrote Robert Louis Stevenson in an essay which immortalised Pollock's Toy Shop – a business that was started in 1856 and still runs today from Covent Garden in London.
Robert Louis Stevenson? I will get to his role in a moment.
ArenaPAL's page has interesting photographs from the mid-1940s, showing a little boy admiring one of the toy theatres and men in the workshop building them out of Bakelite and wood.
The text went on to say (emphases mine below):
Pollock's speciality was in fact the sale and manufacture of Toy Theatres – otherwise known as Juvenile Drama. Traditionally the kits comprised a paperboard stage and accompanying set design with cut out characters according to the play being sold – and sometimes the likeness of popular actors of the time. The miniature production would be performed to family and friends using an abridged script and, until the introduction of the television, was one of the most popular forms of home entertainment in Europe. Toy theatre has seen a resurgence in recent years and there are numerous international toy theatre festivals throughout the Americas and Europe.
That, I did not know.
The museum has a lot of these toy theatres of varying sizes and with different scripts.
Benjamin Pollock's Toy Shop
The Wikipedia page on Benjamin Pollock's Toy Shop clears up much of the confusion. A summary and excerpts follow.
The original shop was in Hoxton (east London). Its proprietor was:
John Redington (1819–1876), who described himself as a "Printer, Bookbinder and Stationer; Tobacconist; and Dealer in miscellaneous articles" …
The premises were located at 73 Hoxton Street. In 1851, Redington opened a theatrical print warehouse there:
Redington was an agent for the toy theatre publisher John Kilby Green, and when Green died in 1860 Redington bought up his engraved copper plates. Redington ran the Hoxton Street business until his death in 1876, following which his widow, youngest son William, and daughter Eliza carried on with the business; but soon only Eliza Redington was left to run the print business.[2]
In 1877, Eliza Redington married Benjamin Pollock. The couple ran the shop together. They also had eight children — four boys and four girls.
Pollock was still using Green's and Redington's plates and theatre sheets, although:
with the imprint changed to 'B. Pollock'.[5]
The shop was in an excellent location. The Britannia Theatre was across the street.
Despite that, Pollock wasn't exactly making a fortune. In the 1880s, he began making toy theatres:
or the 'juvenile drama' as it was called at the time, selling toy theatre drops and characters from contemporary dramas for "a penny plain, twopence coloured". Pollock generally republished older plays by using existing plates, simply changing the names of the actors. His version of Cinderella, for example, which could be bought from Pollock in the 1880s, used plates from 1844.[6]
Pollock's business was not a success as tastes in the 1880s changed towards magic lantern shows and other innovations …
Magic lanterns were early slide shows. The museum has a collection of these.
Robert Louis Stevenson
One day in 1884, Robert Louis Stevenson paid Pollock a visit at his shop. Stevenson's subsequent essay about his visit proved to be a boon for Pollock's business.
A considered article from 2009 about that visit appears on Spitalfields Life, 'Benjamin Pollock, a penny plain, tuppence coloured'.
It says that Stevenson was an only child who enjoyed juvenile drama — toy theatres — at home growing up. He was also aware that as toy theatre manufacturers died and others inherited their materials, the names also changed:
the theatres of his childhood that he purchased in a shop on Leith Walk in Edinburgh were produced by Skelt's Juvenile Drama and the names on the printing plates were altered with successive owners, "This national monument, after changing its name to Park's, Webb's, Reddington's and last of all to Pollock's, has now become, for the most part, a memory", he wrote.
Assembling the theatres was more fun than putting on the play:
… even Stevenson admitted "The purchase and the first half hour at home, that was the summit." As a child, I think the making of them was the greater part of the pleasure, cutting out the figures and glueing it all together. "I cannot deny the joy that attended the illumination, nor can I quite forget that child, who forgoing pleasure, stoops to tuppence coloured." Stevenson wrote.
Pollock's in the 20th century
Wikipedia says that the First World War altered Pollock's intended line of succession, as his son William died in active duty. Pollock's daughter Louise helped her father run the business.
One year before he died:
The theatre historian and writer George Speaight was first associated with Pollock's when he gave a toy theatre performance of The Corsican Brothers at The George Inn in Southwark for Pollock's 80th birthday in 1936. Speaight was already gaining a reputation for his juvenile drama performances using characters and settings obtained from Pollock's.[10]
Pollock died in 1937. The Spitalfields Life article says:
toy theatres had become an anachronism and the business was in terminal decline. Yet such was the celebrity that Stevenson had brought, Benjamin Pollock received the unique accolade for a Hoxton shopkeeper of an obituary in the Times.
After Pollock's death, Louise continued with the business, assisted by her sister Selina. In 1944, they sold the business. Shortly afterwards:
the building was destroyed by an enemy bomb.
Today, a plaque is on a brick post outside of the Hoxton Street location. Spitalfields Life has a photo. The site has council flats on it now.
Wikipedia says that, before the bomb hit, bookseller Alan Keen had bought the shop's stock from Louise and Selina. Keen ran his business in the Adelphi Building just off The Strand — theatre district — and called it Benjamin Pollock Limited.
In 1946, Keen appointed the aforementioned George Speaight as shop manager. Speaight was associated with the shop — and, later, the museum — for the rest of his life.
Keen popularised his toy theatres by using classic films of the postwar years and their famous stars:
Keen modernised the stock to appeal to a contemporary audience with a toy theatre version of the 1948 Laurence Olivier film of Hamlet devised by Speaight[13] among other innovations. A supporter of the shop at this time was the actor Ralph Richardson, who wrote introductions to the plays.[9]
Unfortunately, nothing could return toy theatres to their previous success. In 1950, Keen had to move the premises to Little Russell Street in Bloomsbury. The following year, Benjamin Pollock Limited went into receivership.
In 1955, a BBC journalist, Marguerite Fawdry, was looking for wire character slides for her son's toy theatre. She ended up buying not only the stock but also the business. She rented a shop at 44 Monmouth Street — in Seven Dials near Holborn (quite a smart street of boutiques and restaurants these days). In 1956, she opened Pollock's Toy Museum in part of the shop. In 1957, she purchased the plates from Skelt's, as George Skelt had recently died. Robert Louis Stevenson had Skelt toy theatres as a child, so this was an important acquisition for the company.
In 1969, the rent in Monmouth Street was too high for the business to survive. Fawdry moved Pollock's to 1 Scala Street near Goodge Street Station.
In 1980, Fawdry maintained the museum in Scala Street and moved the business to the newly renovated Covent Garden Piazza.
In 1988, Fawdry sold the business to brothers Christopher and Peter Baldwin. Peter Baldwin had a collection of toy theatres and was best known for his role as Derek Walton in the long-running evening soap opera, Coronation Street. He had also managed the shop between acting jobs. A lady by the name of Louise Heard was working in the shop at this time. She, too, would play a role in developing the business.
In 2008, Christopher Baldwin retired. Louise Heard became co-owner along with Peter Baldwin. In 2010, the two opened a second Pollock's Toy Shop at Hatfield House in Hertfordshire.
In 2015, Peter Baldwin died. Louise Heard continues to run both shops. Wikipedia tells us:
Today the shop produces its own range of toy theatres by contemporary artists such as Kate Baylay and Clive Hicks-Jenkins[19] which have been displayed at Liberty, Fortnum & Mason and the Royal Opera House. It sells reproduction and original toy theatres from around the world in addition to books, puppets, music boxes and other traditional toys.[9]
The museum and trust
Marguerite Fawdry's grandson Eddy Fawdry currently runs the museum.
There is a Pollock's Toy Museum Trust which helped to populate the inventory at the museum. They are no longer interested in receiving toy donations, only stories. Their main web page also states:
The trust's collection remains there, although we have been prevented from having free use of it for the benefit of the public, as our trust deed requires us to do.
However, the museum's contact page states:
Please note that if you come across a site calling itself Pollock's Toy Museum Trust, this is not the museum, please ignore it.
The Trust are no longer connected to the museum but continue as a sort of strange purpose less entity!
The Pollock's Toy Museum experience
I will never forget going to Pollock's Toy Museum.
First, some practical information.
Getting there
By Tube, alight at Goodge Street Station.
When you exit the station at street level, take a left. At the corner, take another left. When you get to the next corner, take another left. That's three lefts in total. The museum is at the end of the first block on the opposite side. You cannot miss its colourful exterior!
Admission and opening times
The museum is closed on Sundays and Bank Holidays.
If you want to go this weekend, it will have to be Saturday. But, don't worry, it is likely to be quiet.
Their Contact page has more details on opening hours and admission prices.
Normal admission is £7 per person, with discounts for seniors and children. Credit cards accepted.
Other notes
There is no tour guide or attendant. Once you pay, you're on your own.
The museum is in two old adjoining buildings — one from the 1780s and the other from the 1880s — with narrow staircases, which isn't good for anyone with mobility issues.
The museum's content is also not recommended for young children:
We recommend it for slightly older children and adults of all ages.
Nor would I recommend it to anyone who is triggered by weird looking toys. Seriously, anyone falling into that category will have nightmares.
It will take between 90 minutes and two hours to complete the museum in full. By that, I mean reading all the brief typewritten notes with the exhibits.
There are chairs in some rooms for those who need to sit down.
There is a restroom near the reception area.
Admission
We had a rather eccentric thirtysomething man at the entrance.
There were three of us and he gave us only one pamphlet to the museum.
My friends, who paid for me (thank you!), asked him, 'Aren't you going to give us two more pamphlets?'
He paused, looked at us and grudgingly gave us two more.
He had no personality at all, and I think he had a 'problem' of sorts. It's a charitable act giving people like him a job.
The same went for the young woman who had taken his place by the time we left. I don't think she could feasibly work anywhere else, either.
My friends said 'Goodbye!' on the way out and she just stared at us. Finally, she muttered 'Goodbye'.
The pamphlet
The pamphlet is really helpful in guiding you from room to room.
Of course, they cannot list every type of exhibit, but the text only gives you a good summary of what you're going to see.
That said, look carefully as you are going around, because there are some unmentioned gems on the walls and in the display cases.
Touring the museum
Everything is chocka with exhibits.
The first little room before the first staircase has mostly American toys from the 19th and early 20th centuries. All are described, including the provenance of the metal of the money boxes.
The first staircase shows that toys weren't meant to be sources of fun and jollity. There are a number of 19th century — maybe slightly older — education aids for young children, who were expected to learn, not play. These large boards have pictures on them with a variety of small squares with aphorisms and other short items to memorise. The one I recall most vividly — and not mentioned in the pamphlet — is an Italian board depicting a schoolroom scene. A very comely schoolmistress is sitting behind a desk. A long switch is next to her. A little boy is sobbing his eyes out. The other children are quietly doing their schoolwork. Some of these boards depict scientific concepts children were meant to learn. I felt rather stupid looking at them. I'm not sure I learned those until a later stage at primary school.
If you pause on the landing and look opposite, you'll see — if I remember rightly — Buzz Lightyear. That's the most modern toy on display.
Things got more normal in the first room on the first floor — the boys' den. There are Dinky toys (cars, delivery vehicles), train sets and tin soldiers. There are also a number of futuristic toys from the postwar era. Near the window are 19th century optical toys.
Going up the stairs to the second floor, you'll see early board games as well as some modern ones. There are also some boys' comic books that are at least a century old and folk toys from the Subcontinent.
The main room on the second floor is devoted to toy theatres, many of them from Pollock's. You can also see a photo of Pollock there.
By the time you're on the third floor, you've moved from the 1880s building into the one dating from the 1780s. The first room is devoted to dolls. You can see why they were out of the reach of most little girls two centuries ago. These are quite exquisite — and were very expensive. Don't miss the 4,000 year old toy mouse from the banks of the Nile!
The next room has toy soldiers and teddy bears interspersed with a grand collection of dolls houses. I did not know that the late Victorians and Edwardians thought that little boys should have a masculine equivalent of a doll to comfort them; that's where the idea of the teddy bear originated. The dolls houses are fascinating, even for men. One English father built his daughter a replica of the family home, complete with vehicles in the drive. The windows on the house open, and everything is exactly as it was in real life. She must have loved that.
The next room has more dolls from the first part of the 20th century. One of these is a black doll that belonged to a London girl who was from the West Indies. It's got a great family story associated with it, the finer details of which I cannot remember well enough. Be sure to check it out.
There are also tea sets, prams, farm carts and more.
Again, nearly every room has an international collection, so it's worthwhile looking at everything. The staircase leading down to the gift shop has a lot of toys from Africa and China.
The gift shop is okay, nothing to write home about.
The restroom is on the way out, just past the gift shop. It's nice and clean.
Any visitor or Londoner who hasn't visited Pollock's Toy Museum should certainly consider adding it to their list of activities for a day out.
I want to go again. I think I'll treat my English friend to an afternoon out.
For more information and photos, see TripAdvisor and Yelp reviews. That said, I disagree with everyone who says it needs updating. Egads. It most certainly does not! This is about the history of toys, not the latest trends. For that, head to Hamley's, the toy shop in Regent's Street.
Recently, my far better half and I had dinner at Villandry in Great Portland Street.
This central London restaurant is conveniently located near Great Portland Street Tube station.
With a Bank Holiday (three-day) weekend coming up, it is worth mentioning to those who are looking for a great lunch or dinner in town.
Overview
There are three Villandry restaurants at the moment: the one in Great Portland Street, Villandry St James's and another at Bicester Village.
The restaurants use locally sourced ingredients wherever possible:
All our ingredients are ethically sourced and, wherever possible, local to London. Our meat comes from The Rare Breed Company and our fish comes from the Cornish coastline. We use free-range eggs and organic milks. Our sourdough organic bread is from Astons Bakery.
Although Villandry's history blurb says that the first restaurant opened 20 years ago in Marylebone, I remember a Villandry café there in the early 1990s that was open only at lunch. My then-boss used to go there because it was close to the office where we worked. I left there in 1993. I recall that a Frenchwoman opened it. Menu items included pastries and high-end sandwiches. My boss liked it because it was one of the first cafés to prohibit smoking on the premises. That explains why I never went.
So, I do not know how to reconcile that part of Villandry's history with the following (click on From the Business in the right hand column), other than to say that perhaps the current owner bought the business from the Frenchwoman:
Established in 2011.
Villandry's first restaurant opened in Marylebone 20 years ago. Since then it has stepped away from the strictly French, dark wooded format, and has created light, modern Mediterranean inspired restaurants. The last 3 years of new ownership have been devotedly spent working on improving and evolving Villandry's offering. We offer a light flexible all day dining menu at reasonable prices and our food is predominantly local and seasonal. Currently we have three Grand Cafés and several more are planned for Central London.
The Marylebone location closed and re-opened in Great Portland Street several years ago.
Villandry Great Portland Street serves breakfast, lunch, afternoon tea, dinner and weekend brunch. (All include healthy options.)
Two types of dinner menu are available, based on whether you have booked a table for the café or the restaurant. The same holds true for desserts (café, restaurant).
Menus are seasonal.
Pastries and cakes are still very much part of Villandry's identity. If you are lucky enough, you can buy some to take home. They were already sold out when we went.
To get a better idea of Villandry's restaurants and atmosphere, check out their Twitter feed.
Reasonably priced wine list
Incredibly, especially for central London, Villandry Great Portland Street has a remarkably reasonably priced wine — and cocktail — list.
Our bottle — ordered from the 'From the Cellar — Once it's gone, it's gone' page (8) — of Chateau Pey La Tour 2014 Réserve du Château Bordeaux Supérieur (Vignobles Dourthe) was £45. It's no longer on the list, because we bought the last bottle.
Incidentally, we liked it so much, we ordered a case from a wine merchant the next day!
Villandry charged only a three-times mark-up on that bottle. Many London restaurants put a four- to five-times mark-up on wine, which is why SpouseMouse checks the wine list before we book anywhere in town. Restaurateurs make up for low food prices with high prices on wine.
I prefer the Great Portland Street wine list to that of their St James's location, although the latter has better descriptions.
Our dinner
We booked in the restaurant and enjoyed dishes from the Winter menu. Depending on when you read this, that might have changed.
Both of us started with squid, both reasonably priced at £9 each.
SpouseMouse enjoyed the Salt and Pepper Squid, which was lightly floured, then deep fried and coated with the two seasonings. The tartare sauce was excellent and appeared to be home-made.
I plumped for the Chilli Squid with harissa mayonnaise which was a knockout. That was prepared similarly to the other squid dish but dusted with hot spices, which the mayonnaise complemented perfectly.
In fact, the harissa mayonnaise was so good, our waiter offered to bring me more with the 'pail' of sweet potato fries with my main course.
Now on to the main courses, both classically French in preparation.
SpouseMouse enjoyed the roast breast of Guinea fowl with coq au vin garnish and creamed potatoes, although the meat was just bordering on overdone.
I wanted fish and, rather than the sea bass, had the grilled lemon sole meunière, which came with buttered baby new potatoes. The two of us shared those.
The sweet potato fries were superb and came coated with plenty of cracked salt and pepper. The harissa mayonnaise complemented them perfectly.
The sole meunière was perfectly done in the traditional manner: lightly coated in flour and pan fried in beurre noisette (brown butter). I'm still thinking about it. One thing to note is that it arrives at table on the bone, but comes off easily. Be sure to turn the fish over to get to the meat on the other side. I was not asked whether I would like it off the bone but imagine that, if one asked nicely, the waiter would honour such a request.
Both of us would highly recommend our dishes, all of which were perfectly seasoned — a rarity in the current low-salt era of dining.
We did not have room for dessert.
With wine (£45), our dinner came to £126. Money well spent. We would definitely return.
Atmosphere
It was quite interesting to see how Villandry Great Portland Street uses their space.
The display counter with the baked goods and chocolate is round and sits in the café area. From there, one walks through the bar, which accommodates those going for brunch. The bar leads to another room, which is a goodly sized restaurant. Off to one side of the restaurant is an alcove with plush booths.
We would recommend booking the restaurant not only for the menu but also for the traditional linen napery.
It was nice and quiet, too. We were given a choice of two tables, which is always helpful.
Our table overlooked Bolsover Street, which has really changed since I worked near there. Wow. It was definitely worth going out for a digestif ciggy break to wander around. Particularly intriguing was the Bolsover Hotel across the street. There's so much going on in what used to be a rather sedate thoroughfare.
It's also worth mentioning that the loos, located downstairs, are sparkling clean.
See TripAdvisor's reviews for more information.
Service
We arrived on time and were welcomed by name, which added a pleasant touch.
Our junior waiter brought us menus, bread and water. There was no problem in asking for tap water.
Then there was a bit of a wait, but we noticed that the maître d' was also delivering food.
After he took our order, things went at an improved pace and he took the time to talk about the wine, bring me harissa mayonnaise and enquired as to whether we liked our courses.
There is no need to tip as a 12.5% service charge is automatically added to the bill. I mention this, because I have read that some London restaurants have stopped this traditional practice.
Note on St James's
Having looked at the Villandry St James's menus and wine list, I would prefer to return to Villandry Great Portland Street for a better selection of both.
TripAdvisor's reviews have more information.
Final notes
You can book a table directly through Villandry, which is what we did. It might be better than booking through a third-party site or app. Also, if there is an option to choose either the café or the restaurant, we would recommend the latter.
Incidentally, the wait staff wear traditional clothes and our maître d' wore a jacket and tie.
Even though there is no dress code and people were very casually dressed in the café, we were in business clothes. That might have got us more attentive service in the restaurant. We noticed our wine was poured more often than at the tables where the couple wore more casual clothes.
In closing: go, go, go! You'll have a great dining experience!
Just time for a quick post today.
I do not know where this hoarding (billboard) is, but please note and remember the last three lines (image courtesy of 8chan):
If the Democrats hate America, chances are they hate you, too.
Even if you've voted for them all your life.
The US Constitution has been gradually eroded over the past century.
It's getting worse, up to the point where the decisions of the American voters and the Electoral College are being undermined (origin of graphic unknown):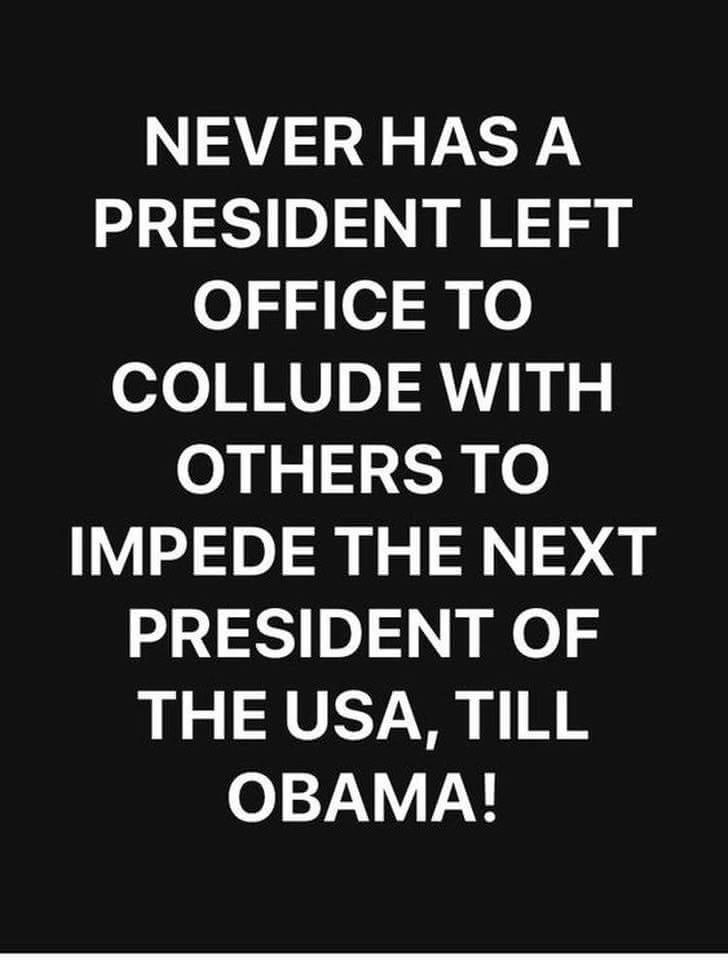 An article posted today at FrontPageMagazine explains it all.
Bruce Thornton's 'Dangerous Times for the Constitution and Freedom' is well worth reading in full. Thornton is a Shillman Journalism Fellow at the David Horowitz Freedom Center.
Excerpts follow, emphases mine:
While We the People distract ourselves with porn stars and royal weddings, the cracks in our Constitutional order continue to multiply and widen.
Evidence continues to mount that a sitting president, Barack Obama, colluded in using the nation's security and surveillance apparatus to subvert the campaign and then presidency of a legitimately elected candidate and president. This effort consisted of numerous illegalities: a mole planted in Donald Trump's campaign; a FISA warrant granted on the basis of false opposition research paid for by his rival; the outgoing president's expansion of the number of people allowed to unmask the identity of Americans mentioned in passing during surveillance; a rogue FBI director, James Comey, who illegally usurped prosecutorial powers to exonerate a felonious Hillary Clinton; and other FBI agents colluding in the plot to damage Trump. And don't forget a Deputy Attorney General appointing the close friend of the fired and disgraced Comey as a special counsel to investigate the non-crime of "collusion," an investigation that has gone on for a year with nothing to show but a handful of indictments resulting from dubious perjury traps.
To quote Bob Dole, "Where's the outrage" at these attacks on the Constitution?
Outrage is surely warranted. These assaults on the rule of law and accountability to the people are akin to the catalogue of "repeated injuries and usurpations, all having in direct object the establishment of an absolute Tyranny over these States," published in the Declaration of Independence. Yet our "watch-dog" media in the main have become the publicists for this attack on the foundations of our freedom, as they flack for the political party that long has resented the limitation of power enshrined in the Constitution. Only a few Cassandras, notably FOX News' Sean Hannity, are trying to alert the citizenry to the coming conflagration that if unchecked could leave the architecture of our freedom in smoking ruins.
In fact, what we are witnessing in the deep-state Democrats' undermining of divided government, check and balances, and government accountability, is the culmination of a process begun over a century ago …
For a century, progressives have been undermining the Constitution as they seek to expand and concentrate government power at the cost of freedom …
… If we allow those guilty of abusing the power of the state for partisan gain to get away with it, we will embolden even more enemies of freedom to do the same as soon as they get the opportunity. It is up to we the people to demand that Mueller's inquisition come to an end, and that the true miscreants who have abused their power be investigated, indicted, tried, and punished. Only then will the fabric of the Constitution begin to be restored, and our freedom rearmored.
The article explains how various government programmes and policies dating from the First World War era have gradually made Americans a less free people living in a less free society. Even a vote is no longer sacrosanct.
It's time Americans reclaimed their Constitution.
Please send letters or postcards to your public servants — representatives and senators — about specific issues, urging them to vote on them in a way that restores the Great Republic.
The future of the United States — and the world — depends on it.
A few days ago, thanks to a reader of The Conservative Treehouse I discovered a new Twitter account, that of Jeff Vogel, a retired senior Special Agent for the Department of Justice.
He has fascinating insights, shared below.
First, a bit about Jeff Vogel, on the cusp of his sixth decade, a New Yorker who worked for the Office of Personal Responsibility and the Office of the Inspector General:
He says that Inspector General Michael Horowitz's report will be released on Monday, May 28, 2018. Interesting that it would be released on Memorial Day, but we shall see:
Vogel has interesting takes on various White House goings on.
He has noted that General John Kelly isn't around much:
Yesterday, it emerged that Kelly will convene a meeting of various parties to review previously requested classified information:
Vogel has also observed that Rudolph Giuliani, once thought to be a possible AG candidate during the 2016 transition, made fewer television appearances earlier this year:
Then, all became clear:
Yes, Giuliani has joined the president's personal legal team and is once again giving television interviews.
Vogel has advice for President Trump:
He has a lot to say about Jeff Sessions, and I mention this specifically in reply to Dr Gregory Jackson, a longtime supporter of my blog, who said that my Friday post about Sessions being removed or resigning was (emphasis in the original):
either misdirection or misinformed.
Well, I am glad he liked the post, anyway. I very much appreciate his continued support.
I'm not here to misdirect or misinform anyone.
Fox's Judge Jeanine Pirro said on Saturday, May 19, that, right now, Jeff Sessions is the 'most dangerous man in America'. I believe he is.
Vogel also had much to say about Sessions.
A month ago, he was a bit more positive:
Yes, well, every now and then Sleepy wakes to deliver a soundbite then resumes his typical torpor.
By mid-May, Vogel was finished giving the AG the benefit of the doubt.
He commented on the fact that the DOJ was not co-operating with congressmen Devin Nunes and Trey Gowdy in their requests for information on the 2016 surveillance of the Trump campaign:
The last sentence of the first tweet below spells out the beginning of the end for Sessions:
How can people defend Sessions when he seemingly refuses to look into Swamp creatures — and even his own department? There's so much to investigate and so little time.
The graphic below has a typo. It should be 'Robby Mook' (Hillary's campaign manager) not 'Robby Moot'. That said, the point still stands — and it's a powerful one:
I couldn't agree more.
This poll is tantalising; it's still open as I write:
Someone responding asked if he could vote for both options. Ideally, both should happen.
In closing, the next few tweets are what got me reading Jeff Vogel's account. These are addressed to President Trump:
Hmm. Look at the addresses he included in the tweet: family and the White House communications team.
If true, it seems as if Jeff Vogel already knows who the person is. Hmm.
Trump 'trusts this person the most', so it must be someone very close to him.
I rather wish the president would call Jeff Vogel for an interview and, if successful, hire him.
These tweets are absolutely fascinating, especially as Vogel lives in New York. He must know a lot.
I did as much of a search on him as I could gratis. The search description I found gave more information than clicking on his name at the link did. That scant information appears to lend support to his work experience.
For now, it seems Mr Vogel is legit. I shall check his tweets now and again with interest.