You are currently browsing the monthly archive for December 2018.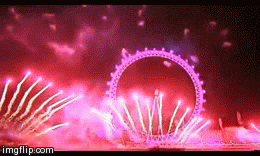 Happy New Year to all my readers!
May 2019 be a year of blessings, comfort, health and prosperity!
On a serious note, traditionally, January 1 is the feast of the Circumcision and Naming of Christ Jesus, about which you can read more below:
January 1 – Feast of the Circumcision of Christ (2010)
New Year's Day: the Circumcision — and Naming — of Christ Jesus
The stained glass window at left, depicting our Lord's circumcision, is probably the only one of its kind in existence. It was originally made in the mid-15th century for the Crutched Friars in Cologne, Germany, and is now displayed in the Cloisters Museum in Manhattan. You can read more about it below:
New Year's greetings — and the Feast of the Circumcision
It is always interesting to contemplate how closely the Holy Family obeyed Jewish laws and traditions. Surely, given that Jesus is Messiah, they did not need to, but they did — because they loved God and they wanted to obey Him.
The greatest sign of obedience was the Crucifixion, the ultimate, all-sufficient sacrifice that Jesus made for our sins.
For all the 'fun' we might be having at this time, may we be always mindful of our all-loving Creator who sent His Only Begotten Son to us to humble Himself as Saviour and Redeemer.
On Thursday, December 27, the good Lord took Richard Arvin Overton, America's oldest veteran and living male, to his heavenly rest.
Mr Overton was 112 years old and died of pneumonia-related complications.
A God-fearing churchgoer, he was of the old school in his daily habit of smoking Tampa Sweet cigars — up to 12 — and enjoying whisky. He was still driving a car at the age of 109.
This intriguing video shows us more about this good man, who served his country during the Second World War:
Black History Heroes honoured him on Veterans Day this year:
Prior to that, Richard Overton, a lifelong Texan, received other public honours, as Wikipedia tells us:
Overton gained media attention during the 2013 Memorial Day weekend when he told Fox News he would spend his Memorial Day "smoking cigars and drinking whiskey-stiffened coffee."[11] On that same Memorial Day, Overton met with Texas Governor Rick Perry. Overton was also invited to the White House where he met with President Barack Obama, and to the Veterans Day ceremony at Arlington National Cemetery, where he was singled out by name for praise by the President.[5][12][13]
During an NBA game between the San Antonio Spurs and the Memphis Grizzlies on March 24, 2017, Overton was honored during a half-time break.[14]
Overton is the subject of a 2016 documentary, Mr. Overton, in which he is interviewed about his daily routine, thoughts on his longevity, and his military service.[15][16] On May 3, 2016, he became the oldest surviving American veteran after the death of Frank Levingston.[17][18][19]
On his 111th birthday, the University of Texas club feted him with a luncheon. Biography reports that he said:
111, that's pretty old, ain't it. I can still get around, I can still talk, I can still see, I can still walk.
His home city of Austin — the Texas state capital — even officially designated his birthday as Richard Overton Day. How cool is that?
Richard Overton was born to Gentry Overton, Sr. and Elizabeth Franklin Overton Waters on May 11, 1906, in Bastrop County, Texas. He was a great grandson of John Overton Jr., whose father served as a political adviser to President Andrew Jackson.
Wikipedia provides us with details about his tour of duty during the Second World War:
Overton enlisted into the U.S. military on September 3, 1940 at Fort Sam Houston, Texas.[8]
He served in the South Pacific from 1940 through 1945, including stops in Hawaii, Guam, Palau and Iwo Jima. He left the U.S. Army in October 1945 as a technician fifth grade.[9]
He earned several service medals, including the Meritorious Unit Commendation, the US Army Good Conduct Medal, the American Campaign Medal, the Asiatic-Pacific Campaign Medal and the World War II Victory Medal.
After the war ended, Overton worked in furniture shops before taking on a position with the Texas Department of the Treasury, as it was known at the time.
He married twice and had no children.
In 2016, his relatives launched a GoFundMe campaign so that he could continue to live in his own home rather than go to an assisted living facility. The GoFundMe campaign was wildly successful and raised more than $200,000 as of 2017. Biography says that Home Depot and Meals on Wheels also made their own donations. Ultimately, Richard Overton was able to have his house refit to accommodate his changing health circumstances and enable round the clock care at home.
Biography tells us that, when asked if he had any secrets to a long life:
Overton simply replied that he has none. "I don't have a secret," he told People. I am here because the man upstairs wants me to be here… He put me here, and he decides when it's my time to go."
Well said!
His funeral will take place in Austin on January 12, 2019; KXAN has details. His house could well be turned into a museum — his dying wish.
Richard Overton honoured God, his country, his family and his fellow citizens.
One cannot say better than this …
… other than to add: may he rest in peace.
What follows are the readings for the First Sunday after Christmas Day, December 30, 2018.
These are for Year C in the three-year Lectionary.
Emphases mine below.
The themes are priesthood and God's rewarding His faithful.
First reading
This reading is about Hannah's fulfilling her promise to the Lord of her son Samuel's fulfilment of a life-long Nazirite vow. Only two others in the Bible did so: Samson and John the Baptist. Eli knew about Hannah's profound desire for a child, which the Lord finally granted. Elkanah was Hannah's husband.
1 Samuel 2:18-20, 26
2:18 Samuel was ministering before the LORD, a boy wearing a linen ephod.
2:19 His mother used to make for him a little robe and take it to him each year, when she went up with her husband to offer the yearly sacrifice.
2:20 Then Eli would bless Elkanah and his wife, and say, "May the LORD repay you with children by this woman for the gift that she made to the LORD"; and then they would return to their home.
2:26 Now the boy Samuel continued to grow both in stature and in favor with the LORD and with the people.
Psalm
The Psalm reflects the praise of those rejoicing in the Lord's enduring love and mercy. The 'horn' in verse 14 is thought to refer to David, whom Matthew Henry wrote, was 'a type of Christ' for his people at that time.
Psalm 148
148:1 Praise the LORD! Praise the LORD from the heavens; praise him in the heights!
148:2 Praise him, all his angels; praise him, all his host!
148:3 Praise him, sun and moon; praise him, all you shining stars!
148:4 Praise him, you highest heavens, and you waters above the heavens!
148:5 Let them praise the name of the LORD, for he commanded and they were created.
148:6 He established them forever and ever; he fixed their bounds, which cannot be passed.
148:7 Praise the LORD from the earth, you sea monsters and all deeps,
148:8 fire and hail, snow and frost, stormy wind fulfilling his command!
148:9 Mountains and all hills, fruit trees and all cedars!
148:10 Wild animals and all cattle, creeping things and flying birds!
148:11 Kings of the earth and all peoples, princes and all rulers of the earth!
148:12 Young men and women alike, old and young together!
148:13 Let them praise the name of the LORD, for his name alone is exalted; his glory is above earth and heaven.
148:14 He has raised up a horn for his people, praise for all his faithful, for the people of Israel who are close to him. Praise the LORD!
Epistle
St Paul exhorted the Colossians — and us — to be Christlike in all that we think and do. Even laypeople have a quiet ministry to accomplish for family, friends and neighbours.
Colossians 3:12-17
3:12 As God's chosen ones, holy and beloved, clothe yourselves with compassion, kindness, humility, meekness, and patience.
3:13 Bear with one another and, if anyone has a complaint against another, forgive each other; just as the Lord has forgiven you, so you also must forgive.
3:14 Above all, clothe yourselves with love, which binds everything together in perfect harmony.
3:15 And let the peace of Christ rule in your hearts, to which indeed you were called in the one body. And be thankful.
3:16 Let the word of Christ dwell in you richly; teach and admonish one another in all wisdom; and with gratitude in your hearts sing psalms, hymns, and spiritual songs to God.
3:17 And whatever you do, in word or deed, do everything in the name of the Lord Jesus, giving thanks to God the Father through him.
Gospel
Here we have Luke's description of our Lord's visit to the temple as a 12-year-old, a good tie with the story of young Samuel's ministry in the first reading.
Luke 2:41-52
2:41 Now every year his parents went to Jerusalem for the festival of the Passover.
2:42 And when he was twelve years old, they went up as usual for the festival.
2:43 When the festival was ended and they started to return, the boy Jesus stayed behind in Jerusalem, but his parents did not know it.
2:44 Assuming that he was in the group of travelers, they went a day's journey. Then they started to look for him among their relatives and friends.
2:45 When they did not find him, they returned to Jerusalem to search for him.
2:46 After three days they found him in the temple, sitting among the teachers, listening to them and asking them questions.
2:47 And all who heard him were amazed at his understanding and his answers.
2:48 When his parents saw him they were astonished; and his mother said to him, "Child, why have you treated us like this? Look, your father and I have been searching for you in great anxiety."
2:49 He said to them, "Why were you searching for me? Did you not know that I must be in my Father's house?"
2:50 But they did not understand what he said to them.
2:51 Then he went down with them and came to Nazareth, and was obedient to them. His mother treasured all these things in her heart.
2:52 And Jesus increased in wisdom and in years, and in divine and human favor.
I am not sure why the Sunday after Christmas has 'First' before it, as the Feast of the Epiphany is on January 6. That said, some churches do commemorate the Second Sunday after Christmas, as happened in 2016, another Year C set of readings — and after Epiphany.
Of the Gospel reading, Matthew Henry's commentary says that Mary and Joseph were confused by Jesus's spending time in the temple. Henry says they understood him to be an earthly Messiah who would inherit his ancestor David's throne. Interesting, to say the least.
President Donald J Trump and First Lady Melania Trump gave a Christmas message on December 25, taking turns in relating the Nativity story and how this season brings out the best in the American spirit of giving to and caring for others. They also remembered those who serve in the military.
This is a very Christian message. I applaud them for it:
President Trump also participated in his customary Christmas conference call with selected military bases:
On Christmas night, America's first couple travelled to Iraq to meet and greet US troops serving there. Contrary to what Big — Fake — Media say, this trip would have been planned weeks, if not months, in advance.
This is a superb video of their entrance:
This is my favourite photo:
Mrs Trump is the first wife of a US president to visit Iraq since 2003, at which time Laura Bush went:
Trump gave a short speech to the troops, discussing his foreign policy decisions in the Middle East:
He also said:
In a private meeting with military officers, Trump made this revelation about the trip there:
After the Trumps left Iraq, they flew to Ramstein Air Base in Germany:
Cameras were out in force:
Neo-con national security adviser John Bolton also made the trip:
However, it does not look as if Bolton was in this particular meeting aboard Air Force One:
Then it was time to return home:
Mrs Trump is wearing leather trousers, by the way — not a miniskirt.
In closing, everyone involved put together a painstakingly involved, whistle-stop overseas tour that, thankfully, went beautifully and brought all concerned home safe and sound. For that, we can thank divine providence.
As ever, we watched the Queen's Christmas Message when it was broadcast at 3 p.m. on December 25:
The choir of King's College Cambridge opened with a beautiful rendition of the National Anthem.
The Queen then discussed the first ever service of Nine Lessons and Carols held at King's College Chapel, Cambridge. The service was 100 years old this Christmas Eve. The Revd Eric Milner White, who had served as a military chaplain in the Great War, devised the service as a means of conveying peace and goodwill so shortly after Armistice Day. As Her Majesty said, it:
spoke to the needs of the times.
She noted that the service, watched by millions around the world every year, begins with a chorister's solo of the first verse of Once In Royal David's City. The Queen's Christmas Message ended with just such a solo. This video is well worth watching for the choral music alone — unsurpassed!
The Queen went on to speak of the great events of the past year, including the Royal Family, with its two weddings and two births that took place this year. She noted that the Prince of Wales celebrated his 70th birthday this year.
She had a spiritual message:
Through the many changes I have seen over the years, faith, family and friendship have been not only a constant for me but a source of personal comfort and reassurance.
The Queen also reflected on the number of Commonwealth nations, the strength of which:
'lies in the bonds of affection it promotes' and a 'common desire to life in a better, more peaceful world'.
She also acknowledged the tireless work of the British Armed Forces stationed abroad at Christmas.
She concluded with a message about peace on Earth, which:
is "needed as much as ever" and also called for people treat others with respect, even in situations where there are "deeply held differences".
I always look forward to hearing what the Queen has to say. This year's message did not fail to impress.
Fifty years ago — December 24, 2018, to be exact — three American astronauts had a special Christmas message not only for their fellow countrymen but also for the world:
This is well worth listening to, as the astronauts take turns reading from the Bible.
Someone said in the Twitter thread that a university professor played this on the first day of term for a class on the Book of Genesis.
I vaguely remember this, as it was on the news that evening. Those old enough will remember it with me.
Retweet, share, whatever: this is a very moving two-minute audio.
This is, according to the young woman at the end of the following video, the second year in a row where Syrians have been able to celebrate the season of our Saviour's birth:
The video was filmed in mid-December when the tree lighting ceremony took place in Damascus. This particular celebration was sponsored and organised by the Syrian tourism board.
What joy there is among the Syrians. Meanwhile, we in the West are less filled with cheer, even to the point of being embarrassed to celebrate Christmas.
When people's lives have been affected by war, they really do appreciate what they lost during those years. This is something for us Westerners to reflect on during our largely peaceful era.
As December 26 is Boxing Day in Britain and parts of the Commonwealth, here is a bit of history about the day after Christmas:
In Ireland, this is St Stephen's Day. Find out more about the Church's first martyr below:
December 26 — St Stephen's Day, Boxing Day and more (the money box, details on St Stephen and Good King Wenceslas (2017)
For those who are still enjoying Christmas, have a wonderful day. May that joyful spirit carry on for a long time to come!
Just time for a short post today, to wish all of you a very Happy Christmas!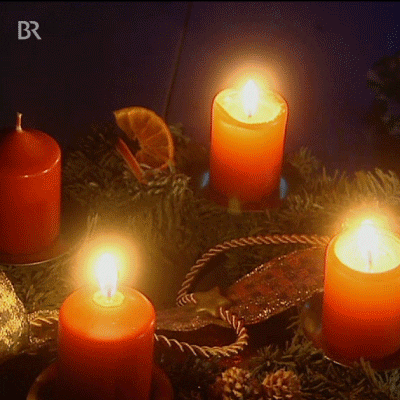 May your day be joyful, peaceful — and in the spirit of the Christ Child, the Light of the World!
May His light shine before men!
At the weekend, I saw two news stories about the Church which saddened me.
As we know, there is continuous persecution of Christians and destruction of their houses of worship. iCommitToPray has many stories about our fellow believers who are in trouble for their faith. One of the ways that governments can persecute churches is financially, such as this house church in Cuba (emphases mine):
Believers at a church in Cuba are making sure their church building remains occupied at all times to prevent authorities from demolishing it. The building, a garage that was donated to the house-church group years ago, cannot gain legal registration through the government. The house church has worshiped in the building for eight years, but the government has recently increased pressure on the church to close. Authorities fined the building's owner the equivalent of two months' salary and have repeatedly offered to purchase the property. On Dec. 2, government workers arrived to demolish the building, but they stopped when they saw that it was occupied by church members. The church members have decided to occupy the church continuously to prevent the demolition. Pray that believers in this house church will remain committed to Christ despite government pressure.
The second story says that there are more American followers of witchcraft than there are American Presbyterians! Kevin Shipp, a former CIA whistleblower, tweeted about it:
The accompanying news story, originally from The Telegraph in the UK, profiles the witch who recently put a hex on Justice Brett Kavanaugh:
"The hex centres on the notion that we live in a universe of chaos, entropy, destruction, death, decay with a final ending of oblivion – scientists are telling us. So the witch does everything for themselves – there is no other help in this universe of decay and chaos. If you don't get in the driver's seat things will just get worse," the witch said.
The witch also alleges that the relationship between the Bible and witchcraft is close:
the Bible is a spell book, particularly the Book of Psalms.
Goodness me.
It seems as if those gravitating towards witchcraft have had dysfunctional childhoods — either involving church or family relationships. They have not been able to come to grips with those destructive experiences, which leads them to delve into witchcraft. Some also see witchcraft as a means of being able to get even with their enemies. They do not want to wait for the Lord to do that (Deuteronomy 32:35):
35 Vengeance is mine, and recompense,[a]
    for the time when their foot shall slip;
for the day of their calamity is at hand,
    and their doom comes swiftly.'
St Paul reminded the Roman Christians of that divine principle and encouraged them to live peaceably with everyone (Romans 12:17-19):
17 Repay no one evil for evil, but give thought to do what is honorable in the sight of all. 18 If possible, so far as it depends on you, live peaceably with all. 19 Beloved, never avenge yourselves, but leave it[a] to the wrath of God, for it is written, "Vengeance is mine, I will repay, says the Lord."
Please pray for the health of the Church this Christmas and pray also for those who left Her that they may return in faith via divine grace.
The Fourth Sunday of Advent is on December 23.
Readings for Year C in the three-year Lectionary follow.
I am not sure how these are meant to be read, e.g. if Micah goes with the first reading from Luke and if the following three go together, so will just reproduce them as they are on the Vanderbilt Divinity Library. Emphases mine below.
The Old Testament readings prophesy Jesus.
The reading from Hebrews describes Jesus as the one, perfect and sufficient sacrifice for our sins.
The readings from Luke — Mary's words — are known traditionally as the Magnificat, which used to be sung in the old Anglican (including Episcopal) liturgies. The longer version is at the end. Mary visited her cousin Elizabeth, who was expecting John the Baptist at the time.
Micah 5:2-5a
5:2 But you, O Bethlehem of Ephrathah, who are one of the little clans of Judah, from you shall come forth for me one who is to rule in Israel, whose origin is from of old, from ancient days.
5:3 Therefore he shall give them up until the time when she who is in labor has brought forth; then the rest of his kindred shall return to the people of Israel.
5:4 And he shall stand and feed his flock in the strength of the LORD, in the majesty of the name of the LORD his God. And they shall live secure, for now he shall be great to the ends of the earth;
5:5 and he shall be the one of peace.
Luke 1:46b-55
1:46b "My soul magnifies the Lord,
1:47 and my spirit rejoices in God my Savior,
1:48 for he has looked with favor on the lowliness of his servant. Surely, from now on all generations will call me blessed;
1:49 for the Mighty One has done great things for me, and holy is his name.
1:50 His mercy is for those who fear him from generation to generation.
1:51 He has shown strength with his arm; he has scattered the proud in the thoughts of their hearts.
1:52 He has brought down the powerful from their thrones, and lifted up the lowly;
1:53 he has filled the hungry with good things, and sent the rich away empty.
1:54 He has helped his servant Israel, in remembrance of his mercy,
1:55 according to the promise he made to our ancestors, to Abraham and to his descendants forever."
Psalm 80:1-7
80:1 Give ear, O Shepherd of Israel, you who lead Joseph like a flock! You who are enthroned upon the cherubim, shine forth
80:2 before Ephraim and Benjamin and Manasseh. Stir up your might, and come to save us!
80:3 Restore us, O God; let your face shine, that we may be saved.
80:4 O LORD God of hosts, how long will you be angry with your people's prayers?
80:5 You have fed them with the bread of tears, and given them tears to drink in full measure.
80:6 You make us the scorn of our neighbors; our enemies laugh among themselves.
80:7 Restore us, O God of hosts; let your face shine, that we may be saved.
Hebrews 10:5-10
10:5 Consequently, when Christ came into the world, he said, "Sacrifices and offerings you have not desired, but a body you have prepared for me;
10:6 in burnt offerings and sin offerings you have taken no pleasure.
10:7 Then I said, 'See, God, I have come to do your will, O God' (in the scroll of the book it is written of me)."
10:8 When he said above, "You have neither desired nor taken pleasure in sacrifices and offerings and burnt offerings and sin offerings" (these are offered according to the law),
10:9 then he added, "See, I have come to do your will." He abolishes the first in order to establish the second.
10:10 And it is by God's will that we have been sanctified through the offering of the body of Jesus Christ once for all.
Luke 1:39-45, (46-55)
1:39 In those days Mary set out and went with haste to a Judean town in the hill country,
1:40 where she entered the house of Zechariah and greeted Elizabeth.
1:41 When Elizabeth heard Mary's greeting, the child leaped in her womb. And Elizabeth was filled with the Holy Spirit
1:42 and exclaimed with a loud cry, "Blessed are you among women, and blessed is the fruit of your womb.
1:43 And why has this happened to me, that the mother of my Lord comes to me?
1:44 For as soon as I heard the sound of your greeting, the child in my womb leaped for joy.
1:45 And blessed is she who believed that there would be a fulfillment of what was spoken to her by the Lord."
1:46 And Mary said, "My soul magnifies the Lord,
1:47 and my spirit rejoices in God my Savior,
1:48 for he has looked with favor on the lowliness of his servant. Surely, from now on all generations will call me blessed;
1:49 for the Mighty One has done great things for me, and holy is his name.
1:50 His mercy is for those who fear him from generation to generation.
1:51 He has shown strength with his arm; he has scattered the proud in the thoughts of their hearts.
1:52 He has brought down the powerful from their thrones, and lifted up the lowly;
1:53 he has filled the hungry with good things, and sent the rich away empty.
1:54 He has helped his servant Israel, in remembrance of his mercy,
1:55 according to the promise he made to our ancestors, to Abraham and to his descendants forever."
I cannot imagine the jubilation that these two women shared at the fulfilment of the Lord's promise not only to His chosen — but to the world.