You are currently browsing the daily archive for March 18, 2019.
Churchmouse Campanologist turned 10 on Sunday, March 17, 2019.
I was delighted to receive WordPress's greeting yesterday, timed to coincide with the publication of my first post a decade ago: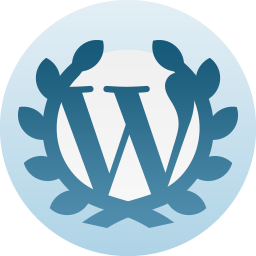 Happy Anniversary with WordPress.com!
    You registered on WordPress.com 10 years ago.
Thanks for flying with us. Keep up the good blogging.
It does not seem that long ago, that's for sure.
I would like to thank my loyal readers — long-term and new — for making it possible!
You drop in from all over the world — 182 nations — for which I am truly grateful.
My ClustrMaps data for the past year show the top 10 countries (greatest views to least, full list available at the link):
1/  United States (52,710 visits; 42,384 uniques)
2/  United Kingdom (16,249; 11,472)
3/  Canada (4,898; 3,905)
4/  Australia (4,021; 3,157)
5/  Philippines (2,884; 1,393)
6/  New Zealand (1,903; 1,165)
7/  South Africa (850; 730)
8/  France (756; 626)
9/  India (735; 631)
10/ Germany (719; 563)
You can compare these and the following statistics with last year's.
My top ten referrers over the past year, after search engines various, are as follows. I have decided to include WordPress.com Reader this year:
1/   WordPress.com Reader (2,526)
2/   Voat (2,482)
3/   WordPress Android App (2,087)
4/   Facebook (1,960)
5/   churchmousec-wordpress-com.cdn.ampproject.org (1,739)
6/   Head Rambles (1,147)
7/   Twitter (860)
8/   Ichabod (683)
9/   Martin Scriblerus (670)
10/ The Politically Incorrect Australian (545)
I am pleased to see the return of Ichabod as a top referrer and welcome the entry of The Politically Incorrect Australian.
My top ten posts over the past year are as follows:
1/  This quiz can help you find the right denomination (30,858 views; 1st place fifth year running)
2/  The Anglican Prayer of Humble Access (3,214; up from fourth place last year)
3/  Charles Spurgeon on Matthew 7:6 — pearls before swine (2,495; new entry)
4/  Guest post: sourdough starter's acetone smell is a necessary step (2,112; new entry)
5/  Lamb's hearts — a tasty, affordable alternative to stir-fried steak (2,084; holding steady in fifth from last year)
6/  A must-see Christmas documentary: Wild Tales from the Village (1,884; new entry)
7/  Judge Kavanaugh's wife's prayer request: Psalm 40 (1,823; new entry)
8/  FBI Anon speaks — part 1 (1,757; down from third place)
9/  Why are the doors on Episcopal churches painted red? (1,749; a welcome return from 2015 when it was in 10th place)
10/ Historical meaning of the Parable of the Prodigal Son (1,667; new entry)
Thank you to all my readers who have helped make these posts into Churchmouse Campanologist 'classics'!
I look forward to the year ahead in sharing more thoughts and news with you.