You are currently browsing the monthly archive for March 2019.
In 2018, the redoubtable Candace Owens started a movement called Blexit, encouraging American blacks to leave the Democrat(ic) Party:
Black People Don't Have to be Democrats. #BLEXIT
The video in the tweet below shows the remnants of the latter years of segregation in the Democrat-controlled South:
Candace Owens has been involved with TurningPointUSA, headed by Charlie Kirk, founded to encourage a libertarian form of conservativism at American colleges and universities.
Through TurningPointUSA, Owens met a young Englishman, George Farmer, who has now launched TurningPointUK with the same objectives in mind at British universities.
TurningPointUK launched officially last week with three events in London, Nottingham and Brighton which took place between March 10 and 13, 2019.
Here's a short video from February about what the organisation supports:
Owens and Farmer are engaged to be married. On Monday, March 11, they visited the House of Commons as the guests of pre-eminent Brexiteer, Jacob-Rees Mogg (C-North East Somerset).
This is when Blexit met Brexit:
I do hope Candace is right about 'a free-speech takeover' in Britain. We sorely need it.
Best wishes for both Blexit and Brexit — two movements I definitely support.
We know that Democrats object to tax cuts.
They often say that tax cuts benefit only the rich.
However, when America was in its infancy, the Founding Fathers were against high taxes and a big central state. James Madison, who served as President between 1809 and 1817, was among them.
Fortunately, freshman Congressman Dan Crenshaw (R-Texas) knows his history and believes in the values upon which the United States was founded:
The US needs many more Congressmen like Dan Crenshaw to restore the nation to the principles upon which it was built.
The short video below does not delve into how Dr. Willie Parker can reconcile abortion with Christianity, but he does acknowledge what 'pro-choice' people do not.
Go halfway in (1:15):
Parker cannot remember whether he's performed 20,000 or 30,000 abortions:
What's the difference?
Created Equal, it would seem, is making the pro-life movement the next Civil Rights movement, particularly in their use of Dr Martin Luther King Jr's speech voice-overs.
I pray for their success in raising pro-life awareness.
They have an excellent Twitter feed, too:
Get involved in some way, shape or form in bringing the horrors of abortion — murder — to the forefront of people's minds.
We've run from this issue for too long, while millions of lives around the world, not only in the United States, have been deliberately and violently ended — prematurely.
Churchmouse Campanologist turned 10 on Sunday, March 17, 2019.
I was delighted to receive WordPress's greeting yesterday, timed to coincide with the publication of my first post a decade ago: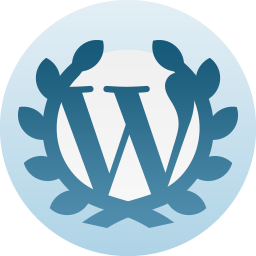 Happy Anniversary with WordPress.com!
    You registered on WordPress.com 10 years ago.
Thanks for flying with us. Keep up the good blogging.
It does not seem that long ago, that's for sure.
I would like to thank my loyal readers — long-term and new — for making it possible!
You drop in from all over the world — 182 nations — for which I am truly grateful.
My ClustrMaps data for the past year show the top 10 countries (greatest views to least, full list available at the link):
1/  United States (52,710 visits; 42,384 uniques)
2/  United Kingdom (16,249; 11,472)
3/  Canada (4,898; 3,905)
4/  Australia (4,021; 3,157)
5/  Philippines (2,884; 1,393)
6/  New Zealand (1,903; 1,165)
7/  South Africa (850; 730)
8/  France (756; 626)
9/  India (735; 631)
10/ Germany (719; 563)
You can compare these and the following statistics with last year's.
My top ten referrers over the past year, after search engines various, are as follows. I have decided to include WordPress.com Reader this year:
1/   WordPress.com Reader (2,526)
2/   Voat (2,482)
3/   WordPress Android App (2,087)
4/   Facebook (1,960)
5/   churchmousec-wordpress-com.cdn.ampproject.org (1,739)
6/   Head Rambles (1,147)
7/   Twitter (860)
8/   Ichabod (683)
9/   Martin Scriblerus (670)
10/ The Politically Incorrect Australian (545)
I am pleased to see the return of Ichabod as a top referrer and welcome the entry of The Politically Incorrect Australian.
My top ten posts over the past year are as follows:
1/  This quiz can help you find the right denomination (30,858 views; 1st place fifth year running)
2/  The Anglican Prayer of Humble Access (3,214; up from fourth place last year)
3/  Charles Spurgeon on Matthew 7:6 — pearls before swine (2,495; new entry)
4/  Guest post: sourdough starter's acetone smell is a necessary step (2,112; new entry)
5/  Lamb's hearts — a tasty, affordable alternative to stir-fried steak (2,084; holding steady in fifth from last year)
6/  A must-see Christmas documentary: Wild Tales from the Village (1,884; new entry)
7/  Judge Kavanaugh's wife's prayer request: Psalm 40 (1,823; new entry)
8/  FBI Anon speaks — part 1 (1,757; down from third place)
9/  Why are the doors on Episcopal churches painted red? (1,749; a welcome return from 2015 when it was in 10th place)
10/ Historical meaning of the Parable of the Prodigal Son (1,667; new entry)
Thank you to all my readers who have helped make these posts into Churchmouse Campanologist 'classics'!
I look forward to the year ahead in sharing more thoughts and news with you.
The three-year Lectionary that many Catholics and Protestants hear in public worship gives us a great variety of Holy Scripture.
Yet, it doesn't tell the whole story.
My series Forbidden Bible Verses — ones the Lectionary editors and their clergy omit — examines the passages we do not hear in church. These missing verses are also Essential Bible Verses, ones we should study with care and attention. Often, we find that they carry difficult messages and warnings.
Today's reading is from the English Standard Version with commentary by Matthew Henry and John MacArthur.
23 So on the next day Agrippa and Bernice came with great pomp, and they entered the audience hall with the military tribunes and the prominent men of the city. Then, at the command of Festus, Paul was brought in. 24 And Festus said, "King Agrippa and all who are present with us, you see this man about whom the whole Jewish people petitioned me, both in Jerusalem and here, shouting that he ought not to live any longer. 25 But I found that he had done nothing deserving death. And as he himself appealed to the emperor, I decided to go ahead and send him. 26 But I have nothing definite to write to my lord about him. Therefore I have brought him before you all, and especially before you, King Agrippa, so that, after we have examined him, I may have something to write. 27 For it seems to me unreasonable, in sending a prisoner, not to indicate the charges against him."
——————————————————————————————————————
In last week's entry, Herod Agrippa II told the Roman governor Festus that he very much wanted to hear what Paul had to say.
Agrippa II said that out of curiosity more than anything. He had no wish to become a convert. Nor did his sister Bernice, his consort. Yes, she was well known in the ancient world for sleeping with her brother.
Festus immediately assented to Agrippa's request, and the next day, a commingling of the notional great and the good men from the region, along with Bernice, converged on the governor's hall, complete with military tribunes, at which point Paul, the prisoner, was brought into their midst (verse 23).
Those who know Acts are aware that no one came out of religious interest. This was a big occasion, where every man wore his finery. They were there to rub shoulders with each other and outdo each other in their appearance.
Matthew Henry's commentary describes the scene (emphases mine):
Agrippa and Bernice took this opportunity to show themselves in state, and to make a figure, and perhaps for that end desired the occasion, that they might see and be seen; for they came with great pomp, richly dressed, with gold and pearls, and costly array; with a great retinue of footmen in rich liveries, which made a splendid show, and dazzled the eyes of the gazing crowd. They came meta polles phantasias–with great fancy, so the word is. Note, Great pomp is but great fancy. It neither adds any read excellency, nor gains any real respect, but feeds a vain humour, which wise men would rather mortify than gratify. It is but a show, a dream, a fantastical thing (so the word signifies), superficial, and it passeth away. And the pomp of this appearance would put one for ever out of conceit with pomp, when the pomp which Agrippa and Bernice appeared in was, [1.] Stained by their lewd characters, and all the beauty of it sullied, and all virtuous people that knew them could not but contemn them in the midst of all this pomp as vile persons, Psalms 15:4. [2.] Outshone by the real glory of the poor prisoner at the bar. What was the honour of their fine clothes, compared with that of his wisdom, and grace, and holiness, his courage and constancy in suffering for Christ! His bonds in so good a cause were more glorious than their chains of gold, and his guards than their equipage. Who would be fond of worldly pomp that here sees so bad a woman loaded with it and so good a man loaded with the reverse of it?
However, they could not see that Paul, as physically modest and poorly attired as he was, would forever be revered as a great Apostle, whereas they would largely fade into history. They would have scorned anyone who would have suggested it at the time. Oh, the irony.
John MacArthur has this:
Now, if we can believe tradition, Paul was not very imposing, physically. You see all of this glitter and glamour and fantasia going on, and all this stuff, and in walks a little bandy-legged, baldheaded Jewish guy, who maybe couldn't see too well, and had a two year Tunic on, that had been a cell with him, or wherever he was kept; and he's shackled by a chain, and he stands in the middle.
And you can imagine people saying, did we come to hear this guy? Hey, it's a little overdone, isn't it, for him? But you know what's amazing about Paul, it didn't matter what was going on around him, he always dominated the scene, didn't he? He always dominated the scene. He was not, apparently, an imposing figure. But they may have said, this guy is a problem? You know, Luke has a great sense of values and he must have a great sense humor because the contrast here is just really interesting. And I imagine that all those people, with all their paraphernalia on, especially Agrippa, and Bernice – and probably Festus, too – would really have been super scandalized if they'd known that history recorded that they looked like a bunch of jerks, and Paul's the one that stuck and looked liked somebody.
They never would've dreamed that. They never would dream that history would record that Paul was the dramatic hero, and they were stupid, foolish. Putting on a big show, like a bunch of kids playing house, in the backyard. All the VIPs and in walks Paul. Maybe the greatest of the VIPs, apart from Jesus Christ, that ever lived. A beautiful thing …
Festus explained to those present the background of the Jews wanting to murder Paul (verse 24). He added that, to the contrary of what the Jews claimed, he could not find any offence that Paul had committed and that the Apostle had requested his case be tried by the emperor (verse 25).
Then Festus explained why he invited Agrippa, who knew the Jewish faith, to the hearing. In order to send Paul to Rome, Festus would have to write a criminal report. Yet, as it stood, he had nothing to write. Therefore, he hoped that Agrippa might advise on a criminal charge arising from the hearing (verse 26).
He concluded his introduction of the hearing by saying that it seemed unjust to send a prisoner to a higher court without a reasonable accusation (verse 27).
MacArthur explains that, legally, Paul probably did not need to even be present. This was a hearing, not a trial. Yet, Paul never missed an occasion to preach about Christ, the Cross and the Resurrection:
Legally speaking Paul didn't even have to show up. Now, he would have had a hard time trying not to show up, because they would've dragged him in. But he maybe could have argued wisely, from the law standpoint, and said, you better not take me in there, I've had my trial. I've been judged innocent; I pleaded my case to Rome, I have no need to go to that thing. And he may have been able to get out of it, but not Paul. Why wouldn't he wanna get out of it? Because it was another platform, to do what? Preach Christ. Everything that ever happened in the man's life, he turned around to that.
So, we first of all see the consultation regarding his testimony, then the circumstances around his testimony. What a beautiful stage – all set, for him to preach. And whole place is jammed with pagans from wall to wall. People who didn't know the Lord, and he just had of 'em as an audience. I mean he was in paradise. You know this is exciting because this is the objective of the church, to go into the world and preach the gospel. You know, you read the New Testament and you read about the church meeting, the church meets and prays and breaks bread, fellowships, studies of the word of God – the church never meets to evangelize, it always go out into the world to do that. And here he is. He's out there confronting the world, nose to nose.
Acts 26, which we will begin next week, records Paul's dramatic and bold testimony to this pompous group of unbelievers.
Next time — Acts 26:1-11
What follows are readings for the Second Sunday in Lent, March 17, 2019.
These are for Year C in the three-year Lectionary used in public worship.
Emphases below mine.
First reading
The Lord makes a covenant with Abram, though He lets him know that His people will not be without suffering (see missing verses which follow). At this time, Abram and his wife Sarai had no children and his heir was his steward Eliezer. Isaac came later.
Genesis 15:1-12, 17-18
15:1 After these things the word of the LORD came to Abram in a vision, "Do not be afraid, Abram, I am your shield; your reward shall be very great."
15:2 But Abram said, "O Lord GOD, what will you give me, for I continue childless, and the heir of my house is Eliezer of Damascus?"
15:3 And Abram said, "You have given me no offspring, and so a slave born in my house is to be my heir."
15:4 But the word of the LORD came to him, "This man shall not be your heir; no one but your very own issue shall be your heir."
15:5 He brought him outside and said, "Look toward heaven and count the stars, if you are able to count them." Then he said to him, "So shall your descendants be."
15:6 And he believed the LORD; and the LORD reckoned it to him as righteousness.
15:7 Then he said to him, "I am the LORD who brought you from Ur of the Chaldeans, to give you this land to possess."
15:8 But he said, "O Lord GOD, how am I to know that I shall possess it?"
15:9 He said to him, "Bring me a heifer three years old, a female goat three years old, a ram three years old, a turtledove, and a young pigeon."
15:10 He brought him all these and cut them in two, laying each half over against the other; but he did not cut the birds in two.
15:11 And when birds of prey came down on the carcasses, Abram drove them away.
15:12 As the sun was going down, a deep sleep fell upon Abram, and a deep and terrifying darkness descended upon him.
15:17 When the sun had gone down and it was dark, a smoking fire pot and a flaming torch passed between these pieces.
15:18 On that day the LORD made a covenant with Abram, saying, "To your descendants I give this land, from the river of Egypt to the great river, the river Euphrates…."
Here are the missing verses 13 through 16 about judgement via captivity, then deliverance:
13 Then the Lord said to Abram, "Know for certain that your offspring will be sojourners in a land that is not theirs and will be servants there, and they will be afflicted for four hundred years. 14 But I will bring judgment on the nation that they serve, and afterward they shall come out with great possessions. 15 As for you, you shall go to your fathers in peace; you shall be buried in a good old age. 16 And they shall come back here in the fourth generation, for the iniquity of the Amorites is not yet complete."
Psalm
Although scholars of the Psalms disagree as to when David wrote these verses, all agree that they are of universal importance with regard to faith in God as our strength and our refuge.
Psalm 27
27:1 The LORD is my light and my salvation; whom shall I fear? The LORD is the stronghold of my life; of whom shall I be afraid?
27:2 When evildoers assail me to devour my flesh– my adversaries and foes– they shall stumble and fall.
27:3 Though an army encamp against me, my heart shall not fear; though war rise up against me, yet I will be confident.
27:4 One thing I asked of the LORD, that will I seek after: to live in the house of the LORD all the days of my life, to behold the beauty of the LORD, and to inquire in his temple.
27:5 For he will hide me in his shelter in the day of trouble; he will conceal me under the cover of his tent; he will set me high on a rock.
27:6 Now my head is lifted up above my enemies all around me, and I will offer in his tent sacrifices with shouts of joy; I will sing and make melody to the LORD.
27:7 Hear, O LORD, when I cry aloud, be gracious to me and answer me!
27:8 "Come," my heart says, "seek his face!" Your face, LORD, do I seek.
27:9 Do not hide your face from me. Do not turn your servant away in anger, you who have been my help. Do not cast me off, do not forsake me, O God of my salvation!
27:10 If my father and mother forsake me, the LORD will take me up.
27:11 Teach me your way, O LORD, and lead me on a level path because of my enemies.
27:12 Do not give me up to the will of my adversaries, for false witnesses have risen against me, and they are breathing out violence.
27:13 I believe that I shall see the goodness of the LORD in the land of the living.
27:14 Wait for the LORD; be strong, and let your heart take courage; wait for the LORD!
Epistle
Paul tells the Philippians not to despair in this life. Transformed by Christ, they — and we — are citizens of Heaven.
Philippians 3:17-4:1
3:17 Brothers and sisters, join in imitating me, and observe those who live according to the example you have in us.
3:18 For many live as enemies of the cross of Christ; I have often told you of them, and now I tell you even with tears.
3:19 Their end is destruction; their god is the belly; and their glory is in their shame; their minds are set on earthly things.
3:20 But our citizenship is in heaven, and it is from there that we are expecting a Savior, the Lord Jesus Christ.
3:21 He will transform the body of our humiliation that it may be conformed to the body of his glory, by the power that also enables him to make all things subject to himself.
4:1 Therefore, my brothers and sisters, whom I love and long for, my joy and crown, stand firm in the Lord in this way, my beloved.
Gospel
There are two Gospel choices for this particular Sunday. One is Luke's account of the Transfiguration, the assigned reading for the last Sunday in Epiphany, but perhaps provided again as it corresponds well with the Epistle. The other passage from Luke follows, about the spiritual blindness of the Pharisees and the evil nature of Herod ('that fox'). Jesus simply tells the Pharisees that His work is not finished, then laments the unbelief in Jerusalem.
Luke 13:31-35
13:31 At that very hour some Pharisees came and said to him, "Get away from here, for Herod wants to kill you."
13:32 He said to them, "Go and tell that fox for me, 'Listen, I am casting out demons and performing cures today and tomorrow, and on the third day I finish my work.
13:33 Yet today, tomorrow, and the next day I must be on my way, because it is impossible for a prophet to be killed outside of Jerusalem.'
13:34 Jerusalem, Jerusalem, the city that kills the prophets and stones those who are sent to it! How often have I desired to gather your children together as a hen gathers her brood under her wings, and you were not willing!
13:35 See, your house is left to you. And I tell you, you will not see me until the time comes when you say, 'Blessed is the one who comes in the name of the Lord.'"
Jesus saves sinners who willingly acknowledge that He is Lord. Those sinners who are unwilling to do so suffer divine judgement.
There are people who do not believe there is a crisis at the southern border of the United States, despite repeated statistics such as these:
I would call everyone's attention to the third statistic.
On February 5, 2019, an article appeared in CNS News about a group of Guatemalans posing as 'families', when, in reality, they were human traffickers with trafficked humans (emphases mine below):
Associate Chief of U.S. Border Patrol Intel Carl McClafferty said Friday that human traffickers are using children to smuggle illegal immigrants across the border as a family unit and recycling the children back across the border to be used again.
This phenomenon began in the latter months of Bush II's presidency:
October 2008 was the first time the Border Patrol ever had more family units than single adults apprehended, McClafferty said during a White House meeting on combating human smuggling on the southern border.
What follows is how Border Patrol linked up with HSI — Homeland Security Investigations — to apprehend a Guatemalan ring of human traffickers and their victims:
"In Yuma, Arizona, we were catching groups of Guatemalans — family units — turning themselves into Border Patrol, crossing around where the fence ends. And I just started looking into it and found that some of the sponsors, after they were released, were the same person, with the same address and same phone number," he said.
"So they reached out to HSI, to Charleston, South Carolina, where these people were going. HSI looked into it. There's something going on here. 'Why don't you come out, and we'll do this case together?' We went up to Charleston, followed a group that actually got released. They were picked up by the sponsor," McClafferty said.
"Immediately after that, the smuggler pulled over and put a bag of trash in a dumpster. Agents recovered that. Inside was their ankle bracelet, their illegal documents, already discarded by these sponsors who tend to be in the smuggling organization. They investigated this case. We were able to tie this back to a larger group that was smuggling Guatemalans into South Carolina and other places," he said.
The investigation resulted in eight indictments, a warrant being served and 24 illegal aliens taken into custody.
This is what was happening to the child victims involved. A woman was being paid to 'recycle' them, as it were:
"And one of the indictments was a woman who was being paid $1,500 a child to take the children back to Guatemala who are not part of the actual family unit. So, she claimed to be doing this 13 times, and so we found out they were recycling these children. They would bring them up, smuggling them as part of a family group, recycle them back to Guatemala, put them in another family group, and come back up. So this was, you know, obviously an exploitation of these children," he said.
Churchgoers, in particular, need to be very careful about accepting the 'family' label so quickly and so universally.
Sometimes, all is not as it seems on the surface.
Who knows what was happening to these children? That is the bigger question.
Here is what is happening to some of these children. On Wednesday, March 6, 2019, freshman Congressman Dan Crenshaw (R-Texas) discussed 'family' migration with Homeland Security Secretary Kirstjen Nielsen. Crenshaw said that one little girl ended up in New York, where she was raped repeatedly every day for five years. On a visit with Border Patrol in McAllen, Texas, he also saw groups of illegals presenting themselves as family units. Upon investigation, they turned out to be human traffickers. Nielsen told him that much more border personnel are needed in order to combat the epidemic of human trafficking along the southern border:
I would urge everyone to pray for human trafficking to end and to pray especially for the children involved.
Since November 2016, all we have heard about is President Trump's alleged collusion with the Russians which supposedly tipped the election in his favour.
Riiiight.
To date, no evidence has come to light.
On the other hand, we have Trump's 2016 opponent, white as snow as presented in the media.
Will her crimes ever be investigated?
I pray that someone somewhere in the United States in a position of authority is investigating her.
I pray that, one morning when we all wake up, we will be pleasantly surprised to find the relevant authorities bringing Hillary Clinton to justice.
Lou Dobbs of Fox Business thinks that President Trump is abandoning the America First policy upon which he campaigned in 2016.
Lou was referring to Trump's Workforce Policy Advisory Board meeting held on Wednesday, March 6, 2019.
Before I get to Lou's segment on this, aired the same day, here is a White House transcript and a bit of background about the event, which was open to the media.
Ivanka Trump is heading this council, working with commerce secretary Wilbur Ross and the heads of seven US corporations along with other organisations, such as the Boys & Girls Clubs of America and think tanks such as the Milken Institute.
Now that the US unemployment rate is so low historically, it would appear that it is time to import more foreign workers. Really?
This is what President Trump had to say, in part (emphases mine):
… we want to have a very strong border, but we're going to have a lot of people coming in. A lot of people don't understand that. They think we're shutting it out. We're not shutting it out. We want people to come in, but they have to come in through a process. So we have a process that's really moving along rapidly. Last year, we took in a large number of highly qualified, wonderful people. And they're — for the most part, they're working already in your companies …
So we're going to let a lot of people come in because we need workers. We have to have workers. Unemployment at 3.7, 3.6, probably. These are low numbers. And, in one way, I love it. But, in another way, I don't want to make it hard for you to get those companies rolling with really great people. Because without the great people, it doesn't work. All of these wonderful things we talk about are nice, but you need the great — as you discussed, Juanita, you need the people and you need really good people. And we have great people. And we have the best in the world, in my opinion. And we are having other people come into our country that you're going to be very proud of and the job they do …
And, later:
Q Mr. President, how much more immigration would you like to see in this (inaudible)?
THE PRESIDENT: Well, we're going to have a lot of people coming into the country. We want a lot of people coming in. And we need it. It's not a question of do we want it. These folks are going to have to, sort of, not expand too much. And if you tell them — these are very ambitious people around this table. They don't like the concept of not expanding. Would you say that's right, Barbara? Barbara is not into non-expansion.
So we want to have the companies grow. And the only way they're going to grow is if we give them the workers. And the only way we're going to have the workers is to do exactly what we're doing.
On the one hand, President Trump is reiterating what he said on the 2016 campaign trail about immigrants coming in through a system of vetting.
On the other hand, the US has had that for years with the H-1B visas for specialist workers, such as those in high tech.
For many Americans, Trump's Workforce panel will be pursuing immigration as usual.
When will American adults ever catch up to be able to get those high tech jobs? Once again, it looks as if they are being passed over for foreign workers. Is it because foreign workers will do those jobs for a little bit less?
It is no wonder that hard hitting Lou Dobbs gave his thoughts in a measured, logical way:
Here are relevant soundbites:
Lou concludes by urging Americans to contact their Congressional representatives — and the White House — about this errant policy that will surely reverse the record-breaking employment efforts made during the first two years of the Trump presidency.
If the White House persists with this policy, it will be returning to business as usual with the Swamp alive and well for decades to come.
Warning: this post contains references to suicide as per reports listed below.
An American mother, Dr Free N. Hess (aka PediMom), has a warning for parents whose children watch YouTube Kids videos. Some of them have to do with suicide and contain other content inappropriate for younger viewers.
On February 23, CBS News reported:
Video promoting self-harm tips — spliced between clips of a popular video game — has surfaced at least twice on YouTube and YouTube Kids since July, according to a pediatrician and mom who discovered the video.
The suicide instructions are sandwiched between clips from the popular Nintendo game Splatoon and delivered by a man speaking in front of what appears to be a green screen — an apparent effort to have him blend in with the rest of the animated video …
The man featured is YouTuber Filthy Frank, who has over 6.2 million subscribers and calls himself "the embodiment of everything a person should not be," although there is no evidence that Frank, whose real name is George Miller, was involved in creating the doctored video. He did not immediately respond to CBS News' request for comment. 
When Free Hess found the video on YouTube last week, she posted it on her blog — warning other parents to take control over what their kids may be watching. 
"Looking at the comments, it had been up for a while, and people had even reported it eight months prior," Hess told CBS News on Friday.
Shortly after she published her blog post, YouTube took the video down, saying it violated the site's community guidelines, according to Hess.
This is not Dr Hess's first foray into YouTube videos for children. She and a group of parents were able to successfully campaign for another video's removal in July 2018.
CBS reports that Hess became concerned about what children were viewing based on her own experiences as a paediatrician (emphases mine):
Hess said after seeing higher rates of suicide in children in her own emergency room over the last few years, she made it her mission to bring awareness to disturbing and violent content being consumed by children on social media. She said she's reported hundreds of unsettling videos to YouTube, with some success. On Friday, she found and reported seven more disturbing videos on YouTube Kids, and said they were just the tip of the iceberg.
"I had to stop, but I could have kept going," Hess said. "Once you start looking into it, things get darker and weirder. I don't understand how it's not getting caught."
YouTube Kids is not for pre-teens. In fact, quite the opposite. The videos are intended for children under the age of eight.
Hess described what she saw:
She said she logs onto the app posing as a child, rather than an adult, so that she can see exactly what kids around the world are seeing. The videos Hess has found contain mentions or visuals of self-harm, suicide, sexual exploitation, trafficking, domestic violence, sexual abuse and gun violence, including a simulated school shooting. She said many of the kids she treats in the ER list videos on YouTube as a method used to learn destructive behaviors and self-harm techniques.
Good grief.
It's interesting that YouTube has no problem removing content from and accounts of conservative video posters, yet they allow this depravity aimed at small children, which was first reported in 2017.
CBS provides the apologies from YouTube, but:
This week, new cases of inappropriate content prompted high-profile responses, including from Disney and Nestle, which pulled advertising from YouTube after a blogger described "a wormhole into a soft-core pedophilia ring" on the site.
To be fair, YouTube has taken action, but compared to what they do to conservatives — actively seeking out accounts to ban — theirs is a reactive stance when it comes to perverse videos, especially where children are concerned:
Hess has more information about these videos on her website, including this:
Exposure to videos, photos, and other self-harm and suicidal promoting content is a huge problem that our children are facing today. Suicide is the SECOND leading cause of death in individuals between the ages of 10 and 34 and the numbers of children exhibiting some form of self-harm is growing rapidly. In a nationwide survey of high school students in the US 16% of students stated they had seriously considered suicide, 13% admitted to creating a plan, and 8% admitted to attempting suicide at some point in the 12 months prior to the survey. Every year 157,000 young people between the ages of 10 and 24 present to Emergency Departments for self-inflicted injuries and/or suicide attempts.
Many experts believe that access to self-harm and suicide promoting content is making the situation worse. There have been several recent reports of teens committing suicide after viewing self-harm and suicide material online and on social media platforms. More and more researchers are starting to look into how access to this type of material is linked to self-harm and suicide in adolescents. One such study has just been commissioned and will hopefully give us some good insight into this issue.
But we have to start doing something NOW and we should start by educating ourselves, educating our children, and speaking up when we see something that is dangerous for our children. We also need to fight to have the developers of social media platforms held responsible when they do not assure that age restrictions are followed and when they do not remove inappropriate and/or dangerous material when reported. 
We need to all work together to #ProtectOurKids and let them know that #ParentsDemandAction!
Who knew children's videos were so injurious to kids' mental health?
I also think that there could be peer pressure associated with these videos. Some children think these videos are 'cool' and that, if their peers do not watch them, they are wimps. Parents will have to know how to combat that, too.