You are currently browsing the daily archive for April 11, 2019.
The lies from Britain's Remainers about Brexit's Leavers are quite incredible.
For the past three weeks, if not longer, Remainers have told Leavers they did not know what they were voting for in the 2016 Brexit referendum.
False!
Let's go back to when David Cameron was still Prime Minister.
This is what party leaders — Conservative, Lib Dem and Labour — had to say about the referendum. There would be only one:
Cameron summarised the process. Article 50 would be triggered promptly. In February 2016, he said: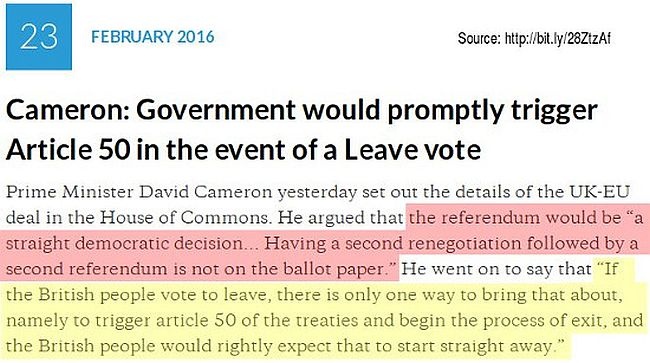 Leavers watched the televised debates.
They also researched sites other than Big Media. Guido Fawkes was one of them. Here Guido explains tariffs:

This was the referendum result on June 23, 2016 — 52%-48%:
David Cameron stood down as Prime Minister the morning of Friday, June 24.
Theresa May succeeded him a few weeks later.
In 2017, under May's premiership, a WTO Brexit was part of the Conservative Party manifesto for the general election held in June: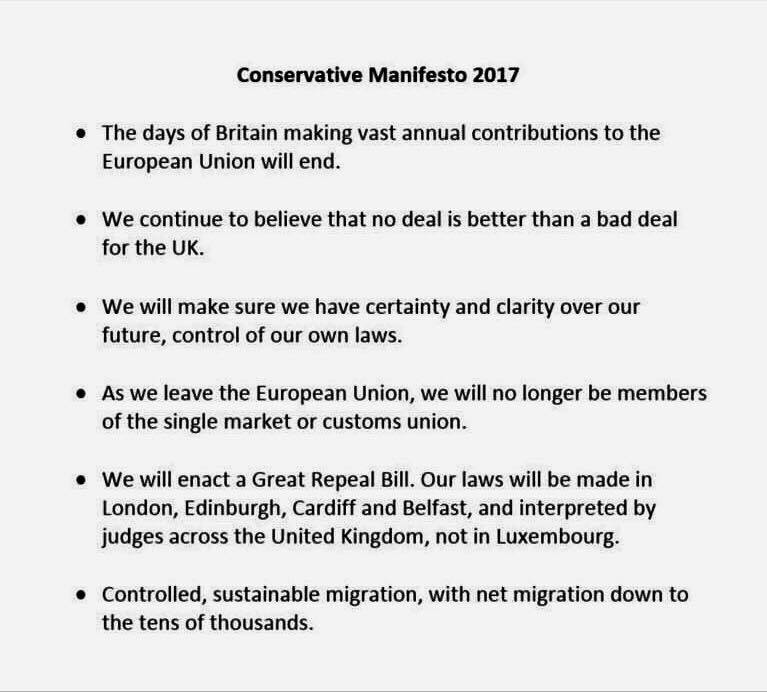 The Conservative Party manifesto excluded a halfway house Brexit with a foot in each camp. Leavers were told they would get a WTO Brexit: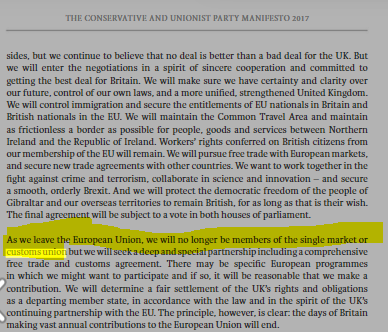 Before the election, Labour MP Yvette Cooper — whose Bill No. 5 blocking a parliamentary/government No Deal is now law — pledged to honour the Brexit mandate, which, incidentally, the Labour Party manifesto also supported. Note that she represents a Leave constituency: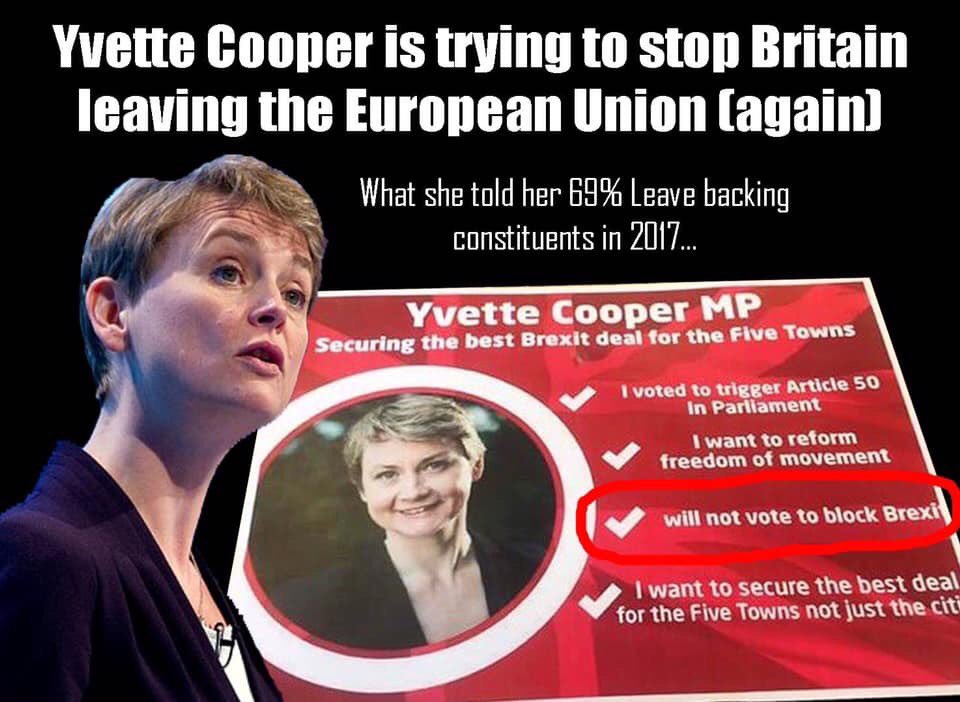 This is what Leavers voted for:
Fast forward to 2019, and who wants a second referendum — a 'People's Vote'? Remainers.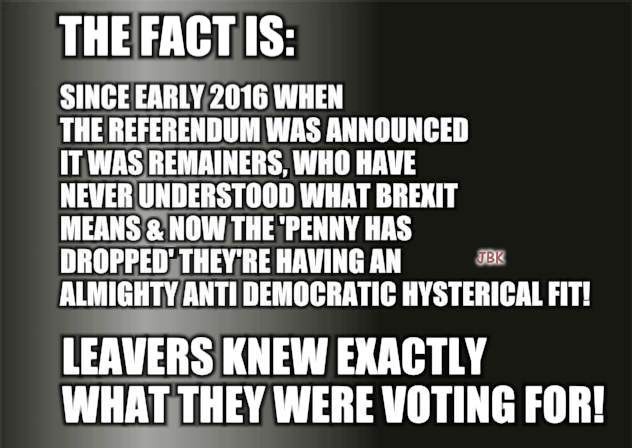 Remainers can rest comfortably knowing that their allies in both Houses — Commons and the Lords — will see to it that they get their wish.
Should Britain end up with a halfway house Brexit — heaven forfend — that is not what Leavers voted for in 2016.
Remainers can share the blame for that with their advocates: parliamentarians and peers alike.