Daily Archive
You are currently browsing the daily archive for July 26, 2019.
July 26, 2019 in history | Tags: 2019, Boris Johnson, Brexit, Brexit Chronicles, Conservative Party, Dan Hodges, history, Julia Hartley-Brewer, media, social media, talkRADIO, UK | 2 comments
Despite record-breaking heatwave this week, Prime Minister Boris Johnson lost no time on his first full day in No. 10:
On Thursday, July 25, 2019, he held his first cabinet meeting. The Press Association (PA) reported:
Boris Johnson will preside over his first meeting of his new Cabinet after a brutal cull of Theresa May's top team.
Within hours of taking office on Wednesday, the new Prime Minister moved to stamp his authority, putting Brexiteers into key Cabinet posts as he vowed to take Britain out of the EU by the October 31 deadline.
He took his pledge to Britain seriously in his first address outside of No. 10 the day before:
Sensible people welcome his approach:
I do hope that journalist Lloyd Evans is correct:
Political pundit Guido Fawkes has been getting record-breaking social media stats:
Even the dress that Boris's girlfriend wore on July 24 was selling out that same day:
Let's look at the Cabinet reshuffle, which, for the most part, had me cheering.
In short:
This is also worth keeping in mind: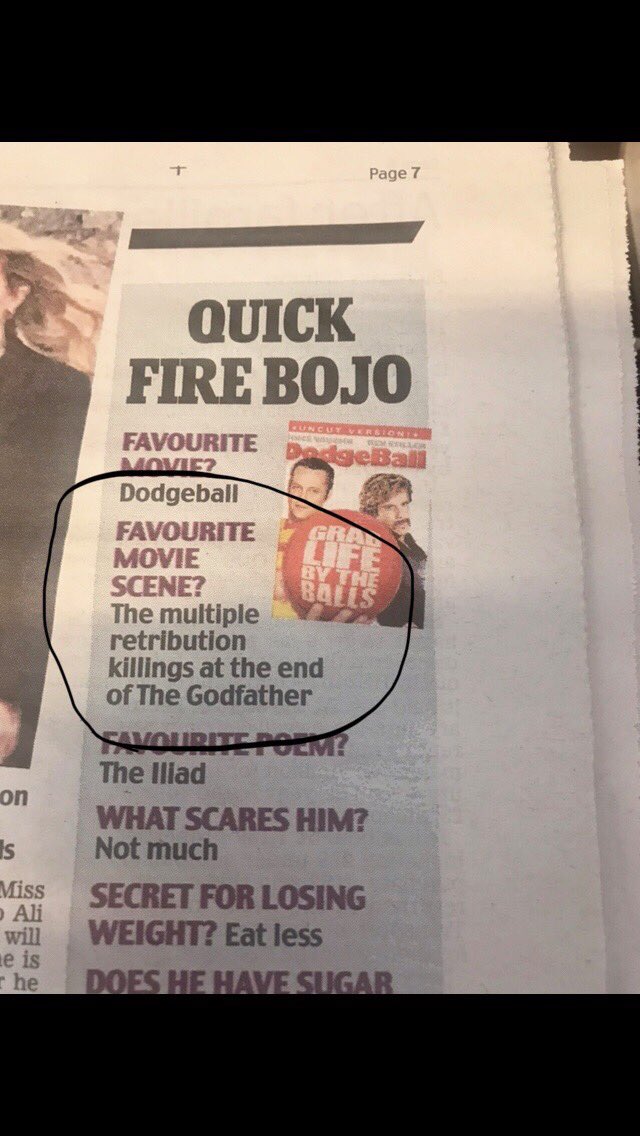 The new Cabinet will actually carry out the 2017 General Election Conservative Party mandate:
Conservative MP — and former Party leader — Iain Duncan Smith (IDS) says that leaving on October 31 is possible. I already knew this, but for those who do not, there is little danger of 'crashing out' with 'no deal':
Ultimately, the true nature of our MPs emerged with the stalling this year:
He is not wrong. There was a protest in Whitehall as Boris was preparing to make his first speech as PM. Please pardon the language below, but this has to be shown:
Now for more detail on the new Cabinet — which is diverse. By way of explanation, Michael Howard is also a former Conservative Party leader and Jewish:
Pundits think that Boris's senior adviser Dominic 'Vote Leave' Cummings (in the tee shirt below) …
… had a lot to do with it:
Guido Fawkes posted a comprehensive list on July 24 of firings and hirings. Highlights follow (emphases and red in the original):
Earlier: Hammond, Stewart, Lidington, and Gauke pre-emptively announce resignations.
16:44: Penny Mordaunt sacked as Defence Secretary. Penny drops…
17:00: Liam Fox sacked as International Trade Secretary. Out-Foxed…
17:11: Chris Grayling quits as Transport Secretary. Grayling bailing…
I was really happy about this one:
17:24: James Brokenshire out as Communities Secretary. James Broken-fired…
James Brokenshire fired conservative philosopher Roger Scruton, who was deliberately misquoted in a New Statesman interview earlier this year. Scruton did not find out he had been sacked until he returned home from Paris the evening the article was published. He had been lecturing on architecture in Paris that day. Brokenshire did not even ask Scruton about the interview. Later, he admitted he was wrong in having jumped the gun, but he never rehired Scruton until July 23.
So, Brokenshire is out …
… and Scruton is back!
Incredibly, Brokenshire rehired Scruton the day before his own sacking! Perhaps Brokenshire thought that would put him in Boris's good books. Wrong!
Scruton's new boss is Robert Jenrick.
But, wait, there's more.
Boris's rival for Conservative Party leadership quit:
17:58: Jeremy Hunt quits as Foreign Secretary after turning down Defence. Shunt for Hunt…
Now for a few names of the new Cabinet members. I'm happy about all except for Dominic Raab, Grant Shapps and Amber Rudd, as I do not trust them nor believe they respect the British people:
18:35: Sajid Javid appointed Chancellor.
18:43: Priti Patel appointed Home Secretary. 
18:52: Dominic Raab appointed Foreign Secretary and First Secretary of State. 
18:59: Stephen Barclay remains Brexit Secretary. 
19:10: Michael Gove appointed to Cabinet Office, Chancellor of the Duchy of Lancaster, no deal coordinator.
19:26: Liz Truss appointed International Trade Secretary.
19:55: Matt Hancock remains Health Secretary.
20:11: Theresa Villiers becomes Environment Secretary.
20:24: Gavin Williamson becomes Education Secretary.
20:29: Andrea Leadsom becomes Business Secretary.
20:46: Amber Rudd remains at DWP, adding Equalities brief.
20:59: Robert Buckland becomes Lord Chancellor and Justice Secretary.
21:07: Alok Sharma becomes International Development Secretary.
21:12: Grant Shapps becomes Transport Secretary.
21:39: Baroness Evans remains Leader of the Lords.
21:51 Geoffrey Cox remains Attorney General.
22:11 Rishi Sunak becomes Chief Secretary to the Treasury.
22:43: Jacob Rees-Mogg becomes Leader of the House of Commons.
23:02: Oliver Dowden becomes Paymaster General and Cabinet Office Minister.
23:58: Kwasi Kwarteng appointed Business Minister.
This is Boris's brother:
22:55: Jo Johnson returns as Universities Minister in BEIS and DfE.
I'm really happy about this appointment:
22:32: James Cleverly becomes Tory Party Chairman.
James Cleverly replaces Brandon Lewis, who is now Home Office Minister.
Here is the entire set of appointments. You can tell The Sun's political editor, Tom Newton Dunn, is not a Boris fan:
Everyone appointed attended Thursday's Cabinet meeting:
Afterwards, Boris addressed the House of Commons:
He did a splendid job, on the last day that the House of Commons meets before summer holiday. (They return in September.)
This is what happened, as tweeted by Dan Hodges, ex-Labour member — and former actress/Labour MP Glenda Jackson's son. He noticed the effect that Boris's pusillanimous attacks were having on Labour, including party leader Jeremy Corbyn:
As for Jacob Rees-Mogg (JRM), who sat next to Boris during the Prime Minister's Statement:
Re Brexit and the EU, he said (emphasis mine):
The days of supplication are over.
Well said!
In fact, even the Germans noticed, calling Boris 'the blond bulldozer'. Wow:
Meanwhile, Theresa May — and some of the cabinet ministers Boris sacked — enjoyed a day of cricket:
Pundits wonder where Boris will travel first: Europe or the United States. Although President Trump hasn't yet issued an invitation, it will surely come soon:
In closing, for anyone wondering about living arrangements:
According to the comments following that tweet, Tom Newton Dunn has exaggerated about the size of the No. 10 flat, which is larger than he makes it out to be. He has also conveniently forgotten that Boris has children, too: four, to be precise.
We can expect more Boris-bashing and sniping in the weeks ahead. The media and the rest of the Left will make sure of it.
I am cautiously optimistic for Boris's tenure as Prime Minister.