You are currently browsing the monthly archive for December 2020.
Yesterday's post introduced Neil Ferguson's interview with The Times, which the paper published on the evening of Christmas Day.
This was the biggest statement he made:
How Ferguson, he of the hopelessly outlandish — and false — predictions, could enter the fray on a worldwide pandemic using CCP methods beggars belief:
The other chilling statement made in the article was that lockdowns will be employed in future pandemics. That's because they worked so well, we had to have one long lockdown — under various guises — for the better part of nine months, not the promised two or three weeks:
Yet, Matt Hancock relies on what this man and SAGE members regurgitate every couple of weeks:
My prayer for 2021 is that divine providence shines a light on the evil that Ferguson, a NERVTAG member, SAGE and Matt Hancock have been perpetrating on the British people:
Thank heaven that Bosnia and Herzegovina ruled against an inhumane coronavirus programme. I hope that we do the same:
Someone also needs to have the guts to investigate Ferguson and the rest of them:
Let's look at The Times's article, which Science Editor Tom Whipple wrote: 'Professor Neil Ferguson: People don't agree with lockdown and try to undermine the scientists'.
Tom Whipple was absolutely gushing in his reporting, overlooking Ferguson's previous bogus predictions over the past 20 years of notional pandemics. Some of those predictions put a severe dent into British farming (emphases mine):
He moved from Oxford to Imperial as part of the country's leading infectious disease modelling group. They modelled the 2001 foot and mouth outbreak, as well as the 2009 swine flu outbreak, in which at one point, before better data came in, they estimated a "reasonable worst case scenario" of 65,000 deaths.
When he returned to advise the government once again, this projection, two orders of magnitude above the real total, was cited by his critics. So too was foot and mouth, where the cull of millions of cattle and sheep, partly on the basis of predictions about the disease, still causes deep bitterness among farmers.
Whipple at least calls lockdown 'a medieval intervention'. However, I would posit that, even in the Middle Ages, there were policies of sequestering the vulnerable and quarantining the sick, leaving the rest to work. People needed food and goods. Anyway, Ferguson describes how he embraced the CCP policy of overall lockdown:
In January, members of Sage, the government's scientific advisory group, had watched as China enacted this innovative intervention in pandemic control that was also a medieval intervention. "They claimed to have flattened the curve. I was sceptical at first. I thought it was a massive cover-up by the Chinese. But as the data accrued it became clear it was an effective policy."
Then, as infections seeded across the world, springing up like angry boils on the map, Sage debated whether, nevertheless, it would be effective here. "It's a communist one party state, we said. We couldn't get away with it in Europe, we thought." In February one of those boils raged just below the Alps. "And then Italy did it. And we realised we could."
Whipple gushed:
That realisation was a fulcrum in British history, and in the life of Professor Ferguson.
That 'fulcrum' meant poor health and/or imminent penury for millions of the rest of us.
This was Ferguson's outrageously erroneous prediction that prompted Britain's continuing lockdowns:
a quarter of a million Britons would die. If we wanted to stop that, he also projected, it would require extreme social distancing measures until a vaccine arrived.
Whipple's next sentence reads:
That was when he went from unknown epidemiologist to academic superstar.
That is incredibly disingenuous. Millions of Britons knew who he was from his previous predictions. Our celebrity astrologer Mystic Meg could have done better by staring into her crystal ball. She would not have advocated lockdown or masks, either.
Ferguson expressed his surprise that people would criticise him:
"It's bizarre," he says. "Particularly given that I've never been a public servant. We volunteer for scientific committees, we don't get paid anything." He says he has not read most of the coverage, but can't help hearing some of the criticism.
"Where it's been disappointing is if people start out from a viewpoint that they don't agree with lockdown, then try to undermine the science and scientists behind it. That hasn't been a pleasant experience."
Those statements puzzle me greatly.
His own track record speaks for itself, yet, his and SAGE's policies have been ruling all our lives for the better part of a year. He doesn't think people should criticise him because they are losing their livelihoods? Pure bunkum.
Whipple then goes into the assignation that Ferguson and his married mistress had during the springtime lockdown. The rest of us were holed up in our homes and she travelled across London for an afternoon's pleasure. My account of it is below. The title expressed my hope that this charlatan would be exposed and that we would be liberated. Alas, no:
Prof Neil Ferguson resigns: will coronavirus lockdown start ending in the UK now? (May 5)
Ferguson told Whipple that he had expected some sort of mercy, at least to be ignored. Why, oh why, did the media start digging into his private life? Oh, woe:
"I made some mistakes. I've been completely open in terms of saying they were mistakes. But, nevertheless, the fact that journalists were digging into my private life at that level of detail was not something I could ever imagine. That's not something you want to be on the end of.
"My wife and son and my partner had journalists on the doorstep. I was actually in my flat in London, they didn't know where I was. It was a very difficult time." He and Sir Patrick Vallance, the present chief scientific adviser, agreed he should step back from Sage work.
Unfortunately, NERVTAG — New and Emerging Respiratory Virus Threats Advisory Group — allowed him to stay, hence, his continuing participation in these illiberal restrictions upon our lives.
Returning to lockdown, this is a curious statement:
These days, lockdown feels inevitable. It was, he reminds me, anything but. "If China had not done it," he says, "the year would have been very different."
Yes, it would have gone on as normal, with Rishi Sunak's fantastic budget putting an end to austerity and giving us a better economy and hope for our post-Brexit transition future.
This month, the new variant — B.1.1.7, or B117, as it often appears — has caused more panic. Ferguson and his ilk have determined it is more infectious. However, it might also be less damaging to COVID-17 patients in hospital:
Nevertheless, Ferguson now wants even harsher measures:
he strongly implies that schools will have to shut in January, and even then the virus might evade lockdown.
Goodness knows what 'the virus might evade lockdown' might mean for Britons.
Whipple actually believes that Ferguson is some sort of scientific saviour. Good grief:
This is, I say, petrifying. It is also extremely interesting. Nowadays, it is orthodoxy that lockdown was right. In the next pandemic, we won't hesitate to use it. But as this new variant shows, lockdown does not always work.
However, it also seems as if our first lockdown, sold to us as 'flattening the sombrero', to borrow Boris Johnson's term, was done so on a false premise:
It was never guaranteed that lockdown would crush the curve. He is all too aware of this. "During late March, early April, we kept looking at the data as it came in. Was there any sign of hospital admissions and deaths hitting a peak? It was a very, very anxious time." We now know that when we got it to its lowest, R, the reproduction rate of the virus, hit 0.6. Lockdown worked. If the professor's modelling of the new variant is correct, it won't be so easy to control. In the same circumstances it could have a rate just over 1 and the pandemic would not have retreated.
Ferguson says to his critics:
It's clearly unfortunate that a minority of people almost don't like the idea that you can just have random bad things happen in the world, and want to attribute it to some malign plan.
Ferguson and his family are largely unscathed from the policies he helped to develop.
Two other sites that reported on this interview had pertinent insights.
NewsWars noted:
In the Christmas interview, the epidemiologist admitted "there is an enormous cost associated with" lockdowns, specifically the erosion of civil liberties.
However, thanks to the Chinese Communist Party's authoritarian measures, he said, "people's sense of what is possible in terms of control changed."
And how! A year ago, who could have imagined that the CCP would be indirectly controlling our health policy?
At UnHerd, Freddie Sayers wrote similarly (italics in the original):
He almost seems at pains to emphasise the Chinese derivation of the lockdown concept, returning to it later in the interview:
"These days, lockdown feels inevitable. It was, he reminds me, anything but. "If China had not done it," he says, "the year would have been very different.""
To those people who, still now, object to lockdowns on civil liberties principles, this will be a chilling reminder of the centrality of the authoritarian Chinese model in influencing global policy in this historic year.
Let us look at what Laura Perrins, ex-barrister and co-editor of Conservative Woman, a haven of common sense, has to say about said policies. Let's start with testing of schoolchildren, something likely to come in January, along with the current hue and cry to close schools again:
The Government, advised by SAGE, NERVTAG and other quangos — quasi-NGOs — have lied and lied and lied this year, culminating with Christmas:
In conclusion:
I could not agree more.
Pray that this scourge leaves us and other Western countries in 2021.
Freedom is never free.
Happy New Year.
We in the West have been well and truly played in 2020.
For those who think they're doing the right thing by obeying all the coronavirus restrictions, consider the following statement from Prof Neil Ferguson of Imperial College London, the king of lockdown, even though he violated the rules himself with his married mistress. A tip of the hat to the Daily Mail's veteran columnist Peter Hitchens, who lived for several years in the former Soviet Union:
I'll have more on the interview tomorrow, but here are a few of the reactions to Ferguson's statement.
This is an important observation re what Ferguson said about Italy (emphases mine):
Italy signing up to Belt and Road with China have any relevance?
Yep.
Here's another:
He is complicit either fully knowingly or because he is compromised. Either way he has blood on his hands.
And another:
A year ago most would have denied they would ever allow governments to tell them who they can see at Christmas, what they wear, what they can buy or eat. Now most welcome it. They are yet to realise it is permanent, governments don't give up power without being forced to do so.
Many Britons are shocked that the Government wheeled Ferguson out yet again:
How could Boris listen to Ferguson? Boris is old enough to know better.
Check out Ferguson's prior predictions:
Is it any wonder that people have been suspicious of prescriptions and proscriptions that are completely antithetical to Western values?
The longer this goes on, the better for governments influenced by C C P ideas:
Tomorrow, I'll have more from the Neil Ferguson's interview to The Times.
As we approach 2021, a growing number of Europeans are sceptical about our governments' respective responses to coronavirus.
My guess is that people are becoming suspicious about the loss of their civil liberties, which was only supposed to last for two to three weeks, yet continues to this day — nine months on.
There is no end in sight as we face the possibility of another sharp, nationwide lockdown early in the New Year.
France
This was a major topic of discussion on RMC's Les Grandes Gueules today.
Vaccinations have reached saturation point in France, even though the programme has barely started. Perhaps the government was too slow in obtaining more doses at the outset:
Regardless, in France, as well as everywhere else, even the vaccinated will need to continue to wear masks — possibly even after their second BioNtech/Pfizer jab:
Of course, mass vaccination is the only way that a nation's economy can once again flourish. Recall that for most age groups — up to the 70+ cohort — the average death rate is around 0.05%:
In the meantime, the question arose over whether future lockdowns should be national or regional. (We've tried both recently in England and Wales. It doesn't seem to make much difference.) This educator says that we can't stay locked down for the next ten years — 'I'm horrified. We're in a world of madness":
The lawyer on the panel disagreed, saying that we need lockdowns until we get the all clear. Someone responded to the tweet casting doubt on government statistics, saying that lies are a way of dramatising the situation — Project Fear:
Listeners rang in to say that they were sceptical about lockdowns and mandatory vaccines. The lockdowns don't seem to work and there aren't enough data yet to show that the vaccines are reliable and safe, especially if they operate like the flu vaccine, meaning that one is still susceptible to getting coronavirus, albeit a milder form of it.
Spain
The Spanish government is considering whether to develop a list of residents who do not take the vaccine then circulate those names to other countries to restrict their movements.
British talk show host Maajid Nawaz of LBC warned that this is a very dangerous step for a nation to take. He said that, years ago, he was a prisoner of conscience in Egypt and found out how far the state can go in controlling one's life. The response to his video is quite telling:
Someone else replying said that Spain would not be able to circulate the list because of personal privacy laws under the Europe-wide GDPR regulations. Hmm, I wonder:
England
Maajid Nawaz had another excellent commentary on the futility of lockdowns. He said that only one person in the UK has put together a cost benefit analysis for public consumption and that only the Times has published it. Apparently, 500,000 lives are adversely affected among the general population and they are not COVID-19 'cases' or inpatients. He added that Government ministers have a lot of data they refuse to reveal to the public. I would go further and say they are not even revealing it to MPs. Matt Hancock lets nothing out in Parliament, only more fear-mongering messages, then expects MPs to approve more restrictions:
Simon Dolan, a businessman who has sued the Government over lockdown, points out that lockdown relies on asymptomatic transmission being true. However, yet another study shows that there is no truth behind asymptomatic transmission:
The latest study, which the JAMA published, focusses on household transmission:
On lockdown, Simon Dolan posits:
Yes, most probably.
But what about the lorry drivers stranded at Dover because Emmanuel Macron didn't want them coming into Calais unless they were tested? Only a tiny number tested positive:
It's no wonder people are sceptical.
In closing, I have been waiting for an ecological impact assessment on masks. Here it is:
Does anyone else find it odd that, given the alarm over coronavirus, no country has any HAZMAT bins for used masks? Shouldn't worn masks be considered hazardous waste?
It makes one wonder …
More to come.
The Queen's Christmas message this year was particularly relevant to a year filled with the coronavirus crisis.
Whatever our thoughts might be, Her Majesty provided a religious message from the outset, referencing the Light of Christ in these dark times, interspersed with short clips of the many acts of generous giving throughout the first lockdown. I could be mistaken, but it seems as if she had re-examined John 1 in preparation for her address. This was one of the Queen's best Christmas addresses. Don't miss the end, which features the exquisite Lewisham and Greenwich NHS Choir, offering splendid Christmas carols at the end.
I'm offering two formats so that you can share one or both with friends and family:
The photo on her desk is of Prince Philip. That was the only photo. In past years, there have been several, as you will see below.
Sixty-three years ago, in 1957, the first of the Queen's televised Christmas messages deplored the discarding of old values, including those of the Church, for ideas that were new and trendy at the time. Two colonies had declared independence that year, signalling a further break up of the Empire but also the growth of the Commonwealth. That year, she and Prince Philip had visited several countries, among them the United States and Canada. She had opened the Canadian Parliament's new session. The Queen ended with a reading from John Bunyan's Pilgrim's Progress. Although she was a young wife and mother, she was already full of wisdom. She understood that people felt she was a distant head of state and she expressed her wishes that, for a few brief minutes, Britons would feel welcome into the 'peace' of her home via the broadcast. She said that she was their public representative, and indeed she is as our head of state. This, too, is a splendid video:
I wonder if she wears the same pearls for each year's broadcast. One can see that in the 1957 one, photos of Anne and Charles are on her desk.
The Queen is our British treasure — and our Defender of the Faith. Long may she remain so.
Forbidden Bible Verses will return next Sunday.
I am always on the lookout for obscure paintings of shepherds to illustrate the Christmas story.
Thanks to someone who posted it on another site, here is The Shepherds and The Angel, oil on copper, which the Danish artist Carl H Bloch painted in 1879:
That painting was posted in the comments to an excellent post elsewhere about a place called Migdal Eder, which translates to 'tower of the flock'.
The post refers to the original article, 'The Tower of the Flock', by Dr. Juergen Buehler. He wrote it in 2012.
Excerpts follow, emphases mine.
We are all familiar with the angels' and the shepherds' role in the Christmas story, as detailed in Luke 2. An angel, followed by many more, appeared to the shepherds to say:
"Do not be afraid, for behold, I bring you good tidings of great joy which will be to all people. For there is born to you this day in the city of David a Saviour, who is Christ the Lord. And this will be the sign to you: You will find a Babe wrapped in swaddling cloths, lying in a manger." (Luke 2:10-12)
It was a first declaration of the euangelion, the Good News of the redemptive Gospel of Jesus Christ. It is remarkable to see that this first declaration made to Israelites outside the immediate family of Jesus was not given to the religious or political rulers of Israel but to shepherds keeping their flocks.
The shepherds' fields outside Bethlehem, to this day, play a central role in the Christmas celebrations in the Holy Land.
How did Jesus describe Himself during His earthly ministry? As the Good Shepherd.
The Bible makes many references to the Lord's elevation of the lowly. This was a great manifestation of it, to be sure.
Dr Buehler writes that one of the earliest historians of the Church and great Bible scholar, Eusebius, linked the fields just outside of Bethlehem that the shepherds were in to a biblical location, Migdal Eder:
The church historian Eusebius linked these fields to a unique biblical location called Migdal Eder, which translated means the "tower of the flock".
The first time Migdal Eder is mentioned in the Bible is in the account of Rachel, who died after giving birth to Benjamin, the youngest son of Jacob. "Then Israel [Jacob] journeyed and pitched his tent beyond the tower of Eder", records Genesis 35:21.
This area on the outskirts of Bethlehem is also mentioned in the Talmudic writings. According to the Talmud, all cattle found in the area surrounding Jerusalem "as far as Migdal Eder" were deemed to be holy and consecrated and could only be used for sacrifices in the Temple, in particular for the peace and Passover sacrifices. There was thus a special, consecrated circle around the city of Jerusalem.
This means the shepherds in the fields of Bethlehem who first heard the Good News from the angels were not ordinary shepherds but served the sacrificial system of the Temple. These men served the Mosaic covenant, a foreshadowing of the new covenant. And these men were now confronted with the reality of the eternal light to which their ministry had been pointing all these centuries. It was declaring a new era of salvation!
There is another mention of Migdal Eder in the Bible:
The Hebrew prophet Micah also refers to Migdal Eder. "And you, O tower of the flock, the stronghold of the daughter of Zion, to you shall it come, even the former dominion shall come, the kingdom of the daughter of Jerusalem." (Micah 4:8)
Long ago, Jewish scholars wrote learned studies of Scripture, creating what is known as the Midrash. Based on Micah's prophecy, the Migdal Eder would figure significantly in the story of the Messiah:
Based on that prophecy, prominent Jewish writers concluded in the Midrash that from all of the places in Israel, it would be the Migdal Eder where the arrival of the Messiah would be declared first.
That means when the angels appeared that night to the shepherds in the fields outside Bethlehem, it was not just a declaration of the Good News to simple shepherds. It was a powerful prophetic sign to all of Israel. The news of that night must have spread like wildfire through the surrounding villages.
This is why people in the vicinity marvelled at the news:
Luke records: "Now when they had seen Him, they made widely known the saying which was told them concerning this Child. And all those who heard it marveled at those things which were told them by the shepherds." (Luke 2:17-18)
Buehler gives us several lessons from this regarding Christ's earthly birth:
1) First, it is always beneficial for the Church to see that Jesus did not arrive into a vacuum, but was born into an entirely Jewish context. When Christ came in the flesh, he was born first-and-foremost to the Jewish people but would then also bring his favour and good pleasure to all men. Even though the celebration of Christ's birth has become a feast marked almost exclusively by the gentile Church, it is important for us to see it in its historic and biblical context – as a message intended to give hope to Israel. As Zacharias prophesies at the birth of John the Baptist, this all happened to "perform the mercy promised to our fathers and to remember His holy covenant, the oath which He swore to our father Abraham…" (Luke 1:72f).
2) Second, already from the moment Jesus entered the world the ultimate reason for his arrival was alluded to. These were the shepherds who took care of the sheep and cattle offered in the Temple – in particular the Passover sacrifices. And it was they who were confronted with the announcement that the ultimate sacrifice, which would carry away not only the sins of Israel but of the whole world, was born. Just thirty three years later, no further sacrifice was to be needed, as all those who believe in him have been "sanctified through the offering of the body of Jesus Christ once for all" (Hebrews 10:10).
3) The angelic announcement gave these simple shepherds a profound revelation of who this Messiah would be. He was proclaimed to be both King (born in the city of David) and Priest. That he was both Christ and Lord, the son of man but also the son of God. He would be the saviour of humanity but also the shepherd of all those who would follow his voice.
The shepherds visited the Christ Child then proclaimed the Good News:
… the mere knowledge of this news is not enough. They needed to act upon it and they did. They went personally to see that child and then proclaimed his birth wherever they could.
We should carry forth that same enthusiasm in proclaiming the same Good News today. Let us evangelise in whatever way we can, not only during the Christmas season but beyond:
Let us follow the example of the shepherds of Bethlehem and rededicate our lives afresh to that great saviour who was born in Bethlehem. He is the shepherd of our souls (1 Peter 2:25) who died for our sins and who redeems us to reign and rule with him for eternity! This is Good News indeed!
Migdal Eder is yet another scriptural and historical key pointing the way to the Messiah, our blessed Saviour, the Good Shepherd: Jesus Christ.
Forbidden Bible Verses will appear next Sunday.
Below are the readings for the First Sunday after Christmas Day, December 27, 2020.
These are for Year B in the three-year Lectionary used in public worship.
During this particular festive season, there are two Sundays after Christmas Day. That doesn't happen very often. Therefore, if you enjoy Christmas carols, get to church, coronavirus restrictions permitting.
Emphases below are mine.
First reading
Isaiah prophesies God's deliverance of His people but also the fulfilment of the promise of salvation through Jesus Christ. Gentiles — 'the nations' — will also be saved. In the version of the Bible that Matthew Henry used, Isaiah 62:2 reads as follows:
And the Gentiles shall see thy righteousness, and all kings thy glory: and thou shalt be called by a new name, which the mouth of the LORD shall name.
Now on to the reading:
Isaiah 61:10-62:3
61:10 I will greatly rejoice in the LORD, my whole being shall exult in my God; for he has clothed me with the garments of salvation, he has covered me with the robe of righteousness, as a bridegroom decks himself with a garland, and as a bride adorns herself with her jewels.
61:11 For as the earth brings forth its shoots, and as a garden causes what is sown in it to spring up, so the Lord GOD will cause righteousness and praise to spring up before all the nations.
62:1 For Zion's sake I will not keep silent, and for Jerusalem's sake I will not rest, until her vindication shines out like the dawn, and her salvation like a burning torch.
62:2 The nations shall see your vindication, and all the kings your glory; and you shall be called by a new name that the mouth of the LORD will give.
62:3 You shall be a crown of beauty in the hand of the LORD, and a royal diadem in the hand of your God.
Psalm
This is one of the Praise Psalms (145-150). Matthew Henry's exposition on it is nothing less than stunning and well worth reading, especially during the Christmas season.
Psalm 148
148:1 Praise the LORD! Praise the LORD from the heavens; praise him in the heights!
148:2 Praise him, all his angels; praise him, all his host!
148:3 Praise him, sun and moon; praise him, all you shining stars!
148:4 Praise him, you highest heavens, and you waters above the heavens!
148:5 Let them praise the name of the LORD, for he commanded and they were created.
148:6 He established them forever and ever; he fixed their bounds, which cannot be passed.
148:7 Praise the LORD from the earth, you sea monsters and all deeps,
148:8 fire and hail, snow and frost, stormy wind fulfilling his command!
148:9 Mountains and all hills, fruit trees and all cedars!
148:10 Wild animals and all cattle, creeping things and flying birds!
148:11 Kings of the earth and all peoples, princes and all rulers of the earth!
148:12 Young men and women alike, old and young together!
148:13 Let them praise the name of the LORD, for his name alone is exalted; his glory is above earth and heaven.
148:14 He has raised up a horn for his people, praise for all his faithful, for the people of Israel who are close to him. Praise the LORD!
Epistle
Paul tells the Galatians that those who follow Jesus are no longer 'slaves' to Mosaic law but adopted children of God. Various judaizers beset the Galatians with worries about legalism, saying that they must obey Mosaic law even as Christians. Paul's verses are a beautiful summary of the Christmas story.
Galatians 4:4-7
4:4 But when the fullness of time had come, God sent his Son, born of a woman, born under the law,
4:5 in order to redeem those who were under the law, so that we might receive adoption as children.
4:6 And because you are children, God has sent the Spirit of his Son into our hearts, crying, "Abba! Father!"
4:7 So you are no longer a slave but a child, and if a child then also an heir, through God.
Gospel
Perhaps I am getting old, but the more I read the account of Simeon and Anna seeing the Christ Child at the temple, the more moving it becomes. One cannot imagine what they must have experienced at that moment. Both were elderly. Both devoted their lives to God. The Holy Spirit told Simeon that he would not die until he saw the Messiah. When Simeon says 'dismissing' in verse 29, he means that he can now pass from this life 'in peace'. This took place 40 days after Mary gave birth and had her ritual bath allowing her to resume public worship. The Anglican Communion has a similar ceremony, without the ritual bath, in the Churching of Women. My post makes reference to this chapter in Luke's Gospel:
The Churching of Women — misogynist or not?
Luke 2:22-40
2:22 When the time came for their purification according to the law of Moses, they brought him up to Jerusalem to present him to the Lord
2:23 (as it is written in the law of the Lord, "Every firstborn male shall be designated as holy to the Lord"),
2:24 and they offered a sacrifice according to what is stated in the law of the Lord, "a pair of turtledoves or two young pigeons."
2:25 Now there was a man in Jerusalem whose name was Simeon; this man was righteous and devout, looking forward to the consolation of Israel, and the Holy Spirit rested on him.
2:26 It had been revealed to him by the Holy Spirit that he would not see death before he had seen the Lord's Messiah.
2:27 Guided by the Spirit, Simeon came into the temple; and when the parents brought in the child Jesus, to do for him what was customary under the law,
2:28 Simeon took him in his arms and praised God, saying,
2:29 "Master, now you are dismissing your servant in peace, according to your word;
2:30 for my eyes have seen your salvation,
2:31 which you have prepared in the presence of all peoples,
2:32 a light for revelation to the Gentiles and for glory to your people Israel."
2:33 And the child's father and mother were amazed at what was being said about him.
2:34 Then Simeon blessed them and said to his mother Mary, "This child is destined for the falling and the rising of many in Israel, and to be a sign that will be opposed
2:35 so that the inner thoughts of many will be revealed–and a sword will pierce your own soul too."
2:36 There was also a prophet, Anna the daughter of Phanuel, of the tribe of Asher. She was of a great age, having lived with her husband seven years after her marriage,
2:37 then as a widow to the age of eighty-four. She never left the temple but worshiped there with fasting and prayer night and day.
2:38 At that moment she came, and began to praise God and to speak about the child to all who were looking for the redemption of Jerusalem.
2:39 When they had finished everything required by the law of the Lord, they returned to Galilee, to their own town of Nazareth.
2:40 The child grew and became strong, filled with wisdom; and the favor of God was upon him.
Contrast Simeon and Anna's godly reactions to the judgemental bile and wilful hatred that the Sanhedrin — the notional spiritual shepherds of the Jews — heaped upon Jesus during His ministry. Jesus — all divine, all human — knew from the beginning everything that would happen. His inner experience amongst mankind is impossible to put into words.
I hope everyone had a good Christmas, despite the circumstances in various countries this year.
May I wish those who observe it in the UK and the Commonwealth a happy Boxing Day.
In Ireland, December 26 is observed as St Stephen's Day.
You can read a history of both Boxing Day and St Stephen's Day below:
St Stephen was the Church's first martyr. His trial and death comprise Acts 7. Some might be surprised to find in the first few verses of Acts 8 that Saul of Tarsus — later St Paul the Apostle — was instrumental in Stephen's death.
This post has two interesting videos about Stephen's life and the example he has set for all Christians:
The next post has expositions from Acts 7 and Acts 8:1-3 about Stephen's final hours. The post also explains the charity that made Boxing Day a long standing tradition. It ends with an exploration of the Christmas carol Good King Wenceslas about the Bohemian monarch's dispensing charity 'on the feast of Stephen' in severe winter weather as well as the his alarming martyrdom:
December 26 — St Stephen's Day, Boxing Day and more
I plan to post again on Christmas on Sunday. Monday is a public holiday here in the UK and Ireland because Boxing/St Stephen's Day falls on a Saturday. The last time this happened was in 2015. Being able to extend Christmas is always a bonus.
May you have a very happy Christmas, wherever you are and whatever you are doing today.  God bless you!
First, a word about today's painting.  I discovered this a few weeks ago in a random search for Christmas art that not many of us have seen before.  This is 'The Adoration of the Shepherds' by Anton Raphael Mengs (1728 – 1779).  He was a Protestant from Bohemia who later became a Catholic.  In 1754, he was appointed Director of the Vatican School of Painting.  You can read more about his life here.
There are three Propers for Christmas Day.
Below are the readings for Proper III.
Emphases below are mine.
First reading
Although these verses referred to the deliverance of God's people from Babylon, they also anticipate the redemption of the world by Jesus Christ.
Isaiah 52:7-10
52:7 How beautiful upon the mountains are the feet of the messenger who announces peace, who brings good news, who announces salvation, who says to Zion, "Your God reigns."
52:8 Listen! Your sentinels lift up their voices, together they sing for joy; for in plain sight they see the return of the LORD to Zion.
52:9 Break forth together into singing, you ruins of Jerusalem; for the LORD has comforted his people, he has redeemed Jerusalem.
52:10 The LORD has bared his holy arm before the eyes of all the nations; and all the ends of the earth shall see the salvation of our God.
Psalm
This joyful Psalm, 'An Invitation to Praise', prophesies the inclusion of the Gentiles in the kingdom of God.
Psalm 98
98:1 O sing to the LORD a new song, for he has done marvelous things. His right hand and his holy arm have gotten him victory.
98:2 The LORD has made known his victory; he has revealed his vindication in the sight of the nations.
98:3 He has remembered his steadfast love and faithfulness to the house of Israel. All the ends of the earth have seen the victory of our God.
98:4 Make a joyful noise to the LORD, all the earth; break forth into joyous song and sing praises.
98:5 Sing praises to the LORD with the lyre, with the lyre and the sound of melody.
98:6 With trumpets and the sound of the horn make a joyful noise before the King, the LORD.
98:7 Let the sea roar, and all that fills it; the world and those who live in it.
98:8 Let the floods clap their hands; let the hills sing together for joy
98:9 at the presence of the LORD, for he is coming to judge the earth. He will judge the world with righteousness, and the peoples with equity.
Epistle
The author of Hebrews begins by explaining to his Jewish audience that Jesus is the Messiah, He who sits at His Father's right hand.
Hebrews 1:1-4, (5-12)
1:1 Long ago God spoke to our ancestors in many and various ways by the prophets,
1:2 but in these last days he has spoken to us by a Son, whom he appointed heir of all things, through whom he also created the worlds.
1:3 He is the reflection of God's glory and the exact imprint of God's very being, and he sustains all things by his powerful word. When he had made purification for sins, he sat down at the right hand of the Majesty on high,
1:4 having become as much superior to angels as the name he has inherited is more excellent than theirs.
1:5 For to which of the angels did God ever say, "You are my Son; today I have begotten you"? Or again, "I will be his Father, and he will be my Son"?
1:6 And again, when he brings the firstborn into the world, he says, "Let all God's angels worship him."
1:7 Of the angels he says, "He makes his angels winds, and his servants flames of fire."
1:8 But of the Son he says, "Your throne, O God, is forever and ever, and the righteous scepter is the scepter of your kingdom.
1:9 You have loved righteousness and hated wickedness; therefore God, your God, has anointed you with the oil of gladness beyond your companions."
1:10 And, "In the beginning, Lord, you founded the earth, and the heavens are the work of your hands;
1:11 they will perish, but you remain; they will all wear out like clothing;
1:12 like a cloak you will roll them up, and like clothing they will be changed. But you are the same, and your years will never end."
Gospel
John's Gospel is my favourite book of the Bible.
I wrote about the introductory verses in the following post:
Christmas Day — John 1:14 (with commentary from Matthew Poole)
John 1:1-14
1:1 In the beginning was the Word, and the Word was with God, and the Word was God.
1:2 He was in the beginning with God.
1:3 All things came into being through him, and without him not one thing came into being. What has come into being
1:4 in him was life, and the life was the light of all people.
1:5 The light shines in the darkness, and the darkness did not overcome it.
1:6 There was a man sent from God, whose name was John.
1:7 He came as a witness to testify to the light, so that all might believe through him.
1:8 He himself was not the light, but he came to testify to the light.
1:9 The true light, which enlightens everyone, was coming into the world.
1:10 He was in the world, and the world came into being through him; yet the world did not know him.
1:11 He came to what was his own, and his own people did not accept him.
1:12 But to all who received him, who believed in his name, he gave power to become children of God,
1:13 who were born, not of blood or of the will of the flesh or of the will of man, but of God.
1:14 And the Word became flesh and lived among us, and we have seen his glory, the glory as of a father's only son, full of grace and truth.
Have a blessed day rejoicing in the Light of the world. May you receive Christmas blessings in abundance.
As my far better half and I read the Christmas round robin and handwritten letters we have received, it has been apparent that, for all our friends, this year has been unlike any other that we could have predicted.
My regular readers will know that I have been reading and writing much about COVID-19 as well as some of the people involved in studying it, making policy decisions or, to a lesser extent, have been affected by it in a familial or financial way.
I owe a debt of gratitude to British parliamentarians on both sides of the aisle for the following intentions. I should also thank BBC Parliament, because, without that channel, I never would have surmised the depth and breadth of the coronavirus crisis on our lives.
I have devoted much time to thinking about other people's family members (ours have gone to their rest) as well as business owners during the past nine months.
These special prayer intentions are dedicated to them. I am using the first person plural for anyone who would like to pray along.
Thank you, Lord, for watching over us and our world this year, a time when so much was unexpected and unknown. We know that things could have been better but we also acknowledge that things could have been much, much worse than they were. Thank you for our everyday blessings. Please help us to appreciate what we have, even on our darkest days.
With that in mind, many are in pain and need moral or material support.
O Lord, we humbly ask You to please bless the following at Christmas and in the New Year ahead:
– Those who are lonely and had expected to be reunited with loved ones after a long and difficult year. Please help them to find comfort during a time when they had expected to be with family and friends;
– Those who have lost a family member to coronavirus or to a medical condition that went untreated because of hospital or clinical capacity restrictions. We ask that You continue to comfort those in their loss, especially at this most family-oriented time of year;
– Those who are still awaiting urgent medical treatment and testing for conditions known and unknown. May they receive prompt scheduling for inpatient and outpatient procedures promptly in 2021;
– Those who were unable to visit loved ones in care homes during the year because of coronavirus restrictions. Please comfort those family members and help bring them relief in the New Year with clinical protocols — such as ample lateral flow tests and requisite PPE — allowing them that long-awaited reunion in person;
– Those women who had to be without their husband, partner or another loved one whilst giving birth or losing a newborn child earlier in the year. While policies have since changed for the better, their anxiety or grief will have been heightened by successive months of ongoing uncertainty in the world;
– Those who have suffered unbearable living conditions in tiny or overcrowded accommodation whose year has been marred by family conflict or domestic abuse. Please bring comfort or a means of refuge to those who have had to endure this acute pain, be it physical or emotional;
– Children whose education has been interrupted for much of this year because of the virus and whose final grades and examinations might have been adversely affected. Please give them hope for the future and the intellectual wherewithal to pursue their studies, whatever their vocation and aspiration in life;
– Men and women who have lost their jobs this year, sometimes permanently. Please help them to maintain the hope they need to persevere in life. Grant them a speedy return to work in the New Year;
– Men and women who have lost their businesses or who are unsure if they can reopen when circumstances permit. Please grant them a way forward — perhaps involving a new business partner in the same situation — so that they may continue doing what they love to do most. We ask this particularly for those in the hospitality industry, upon which so much of our conviviality depends;
– Our physicians, nurses, paramedics, staff and other frontline workers in their care for us in hospitals, testing centres and clinics. Please help them to maintain their stamina — both physical and mental — so that they may continue to care for all those requiring urgent medical attention;
– Those who deliver food, medicines and other orders to depots and to our doorsteps. Help to keep them alert, punctual and cheerful as they go about their work, especially lorry drivers who have long and time-sensitive journeys to make for our well-being, health and delight.
O Lord, we ask that You and the Holy Spirit enlighten:
– The scientists and doctors who are working to develop vaccines as well as make medical recommendations to public health bodies. Please guide them in making the correct decisions that work for the health of everyone. Please help more prophylaxes become available as part of a public health initiative so that not all of us have to depend on a vaccine;
– Our politicians — whether local, regional or national — in making the correct public policy in future. If they have made mistakes, help them to make amends. Please keep them away from harmful outside influences. Guide them towards viewing the citizens — upon whom their positions depend — as equals rather than subjects and lesser beings. Most importantly, help remind them of our freedom and civil liberties which must be restored soon;
– Our clergy, most of whom have been doing whatever they can for their respective congregations. Please help to keep them spiritually strong and physically resilient as they meet the needs of the faithful and share the Good News with others;
– Every one of us, so that, as individuals, we may continue to care for each other in this ongoing drama. Help us along this continuing journey and please provide us all with a better way forward, rather than subject us to those who have only their self-interest in mind. Help us to remember the great light and hope that the Christ Child brought to our world. Help us to remember your Son, Jesus Christ, in times of trouble and tribulation. Please continue to send us Your infinite grace and mercy as we face another year of uncertainty.
Dear Lord, graciously hear our prayers on behalf of all affected by coronavirus as we pray for your blessings upon them — and us — through Jesus Christ our Lord, our only Mediator and Advocate. May the Holy Spirit also help to strengthen all of us in 2021. Amen.
Yesterday's post was about Prime Minister Boris Johnson's cancellation of England's Christmas celebrations.
Not surprisingly, there was quite a bit of fallout on Sunday, less than 24 hours after he made the announcement at a press conference.
Before I get into that, here is a bit of context from last week, before the cancellation of Christmas.
Dan Wootton from The Sun and talkRADIO pointed out that Boris, his Cabinet and the SAGE scientists love lockdown:
Barrister Francis Hoar says that asymptomatic transmission of the virus is a falsehood:
Lockdown's effect on the economy — especially at Christmas — is highly damaging:
This diagram, which has been going viral, is one that must be carefully read and digested:
Here it is in full: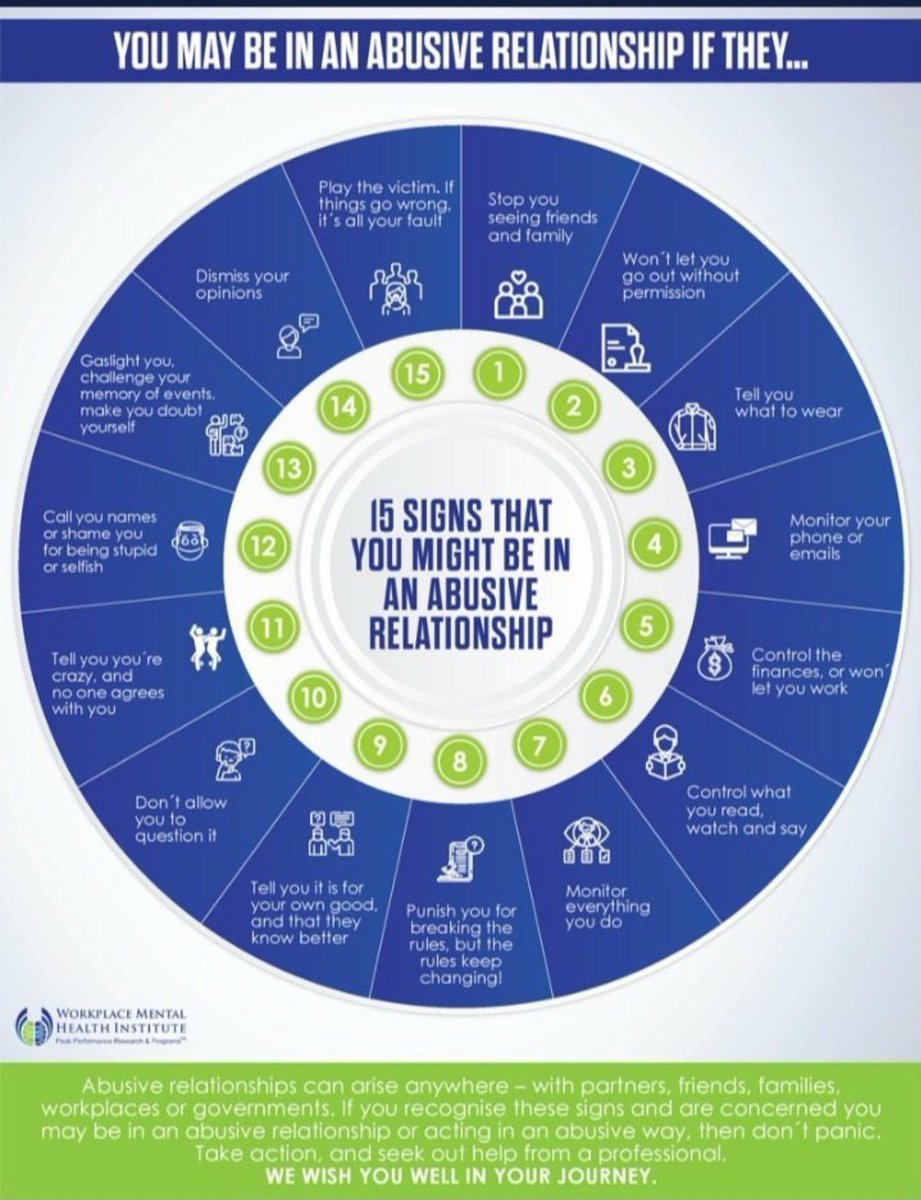 The next sequence of tweets from Francis Hoar followed Boris's press conference on Saturday, December 19:
He had a go at Matt Hancock — excellent:
Telegraph cartoonist Bob Moran's reacted strongly to Boris's announcement:
A pathologist agrees:
Earlier on Saturday … the media already knew about Tier 4
Once again, someone working for the Government leaked lockdown plans to the media.
This has happened throughout the year, with MPs understandably angry that they were not told first. They should be told first because, by rights, they should be voting on such measures.
Boris and Matt Hancock have enforced a measure that will have no scrutiny, as MPs left for Christmas recess at the end of the day on Thursday, December 17.
The news emerged in the Daily Mail, somewhat obscured in an article about allegedly faulty home testing kits for COVID-19 (emphases mine):
Officials are said to be planning a draconian Tier Four regime which would see shops shut and commuters ordered to work from home. 
They are alarmed by a surge in virus cases since the second lockdown ended more than two weeks ago. 
A Government source told the Daily Mail last night that the Tier Four proposal was back on the table after being rejected by ministers last month.  
'We are not there yet but we are clearly in a worrying situation,' the insider said.
'It probably starts with closing non-essential retail and strengthening the work from home message.
'But there are lots of things you could add to that – it's still early days.' Other sectors likely to be considered for closure in Tier Four include gyms, swimming pools and hairdressers.  
That's exactly what Boris announced.
This news travelled quickly on Saturday before the press conference. Publican Adam Brooks tweeted:
It doesn't matter what the public think about another lockdown. By now, we all know it's crippling the economy:
Yet, it seems our excess deaths are no greater than in years past:
This is what will happen:
The Government do not care.
Don't think you can protest, either. The police will be out in force, at least in London. This protest took place before the press conference:
During the press conference later that day, Boris and SAGE's Prof Chris Whitty and Sir Patrick Vallance spoke of the mutating virus. What if it were modelled on a computer?
How much do we really need to worry?
Dr Yardley Yeadon is a pharmacologist and worked for Pfizer for many years as their Vice President of Respiratory Research. He is sceptical:
A consultant neurologist also objects to lockdown:
He retweeted this photo of a railway station in central London:
He commented:
Conservative rebel MPs are angry
On Sunday, December 20, the Mail on Sunday (MoS)reported that Conservative rebel MPs were deeply unhappy with Boris's announcement.
Among them was Mark Harper, one of my favourites.
The MoS article stated:
Mark Harper, the chairman of the Covid Recovery Group of Tory MPs which has been highly critical of the Government's strategy, called for Parliament be recalled so MPs could debate and vote on the changes. 
'Given the 3 tier system and the initial Christmas household rules were expressly authorised by the House of Commons, these changes must also be put to a vote in the Commons at the earliest opportunity, even if that means a recall of the House,' he said.
Mr Harper called the announcement a 'very sad day', saying that the system of tiered restrictions had 'failed in their goal of slowing the transmission of Covid.' 
'Government is expecting people to sacrifice the chance to share Christmas with family, friends and loved ones, just a few days after promising the opposite,' he continued.
'If the Government wants the support of the public and Parliament, it must publish a clear exit strategy from this nightmarish, cycle of damaging lockdowns and restrictions.'
On Saturday, Harper had tweeted the video of a speech he had made in the Commons recently:
He has often asked Matt Hancock what the exit plan is. Hancock fluffs the question every time, saying 'This is the exit plan', meaning massive vaccine rollout:
William Wragg, another rebel, tweeted his agreement:
He rightly took exception to Matt Hancock's comments on a Sunday news show about the crowded London railway station:
Steve Baker also commented, but on an article in the MoS that the paper edited. Baker and Mark Harper objected to the paper's edits. I agree with the reply:
Below are excerpts from the Harper-Baker article as the latter posted on his website: 'Our response to Covid must be rational and balanced, not driven by panic'. Excerpts follow:
First, we want to know for sure that these restrictions are serving their primary purpose of slowing the spread of Covid. If they are not, we would be failing in our duty to protect people from the disease, to protect the NHS from becoming overwhelmed and needlessly grinding our economy into the dust.
We had a full national lockdown in November. Since early December, 99 per cent of the country has been living under the heightened restrictions of Tiers 2 and 3. New rules yesterday, which were announced on Thursday, forced four to five times as many people across the country into Tier 3 than before the November lockdown.
There is no logic in having a lockdown only for millions more people and businesses to have to live and operate under increasingly severe restrictions afterwards. And it is even harder to stomach when there is no transparency or logic from Government about what the criteria are for moving areas between or down the tiers.
This strategy is clearly failing at breaking the transmission of Covid. If it was succeeding, we would be talking about an exit strategy from repeated lockdowns or about areas moving down the tiers. Right now, the only way is up.
Second, lockdowns and restrictions cause immense social and health damage and have a huge impact on people's livelihoods. From people not presenting for treatment and deteriorating mental health to the impact on young people's education, job prospects and our country's soaring debts, lockdowns and restrictions cost lives. The cure we're prescribing runs the risk of being worse than the disease.
That's why we have repeatedly asked Government for regional cost-benefit analysis showing the non-Covid health impact and the impact on society, people's livelihoods and businesses of all these measures. Are these restrictions saving more lives than they cost? It's a fair and reasonable question for any of us to ask. And this call for data and evidence should have applied to the rules for Christmas too.
Earlier this month, the Government legislated to allow for festive "bubbles" without social distancing over the Christmas period. And now there's been a last minute ditching of these plans and a cancellation of Christmas for vast swathes of the country …
We cannot expect our citizens to tolerate living under a system of laws that changes so frequently, which avoids the usual democratic checks and balances and which is riddled with so much complexity and uncertainty. Any change to the laws on Christmas must be debated and approved by the House of Commons in advance, using a Recall if necessary. Parliament must not be bypassed.
The best Christmas present the Government could give the nation is a different, enduring and sustainable strategy for living with Covid that lasts beyond Christmas, which doesn't ask people to pay a heavy price for their freedom. And that requires an exit strategy.
It's great news that a vaccine is being rolled out to the most at risk groups around the country. But as this work begins, it is imperative that the Government sets out how this will translate into a return to normal in 2021 for us all.
Our final word comes from Matt Hancock, who tells concerned MPs they can vote on these measures in January. Good grief:
Oh, well. What goes around comes around. If I were Boris and Hancock, I wouldn't be so blasé about evading parliamentary scrutiny.
Their actions might come back to bite them someday.