The arrival of the Holy Spirit upon the disciples on the first Pentecost — the Church's birthday — enabled something highly beautiful out of a group of people who had previously seen through a glass darkly, to paraphrase St Paul.
Similarly, the gifts of intellect, creativity and perseverance can produce similar beauty.
Yesterday, on the night of Pentecost Sunday 2021, someone posted a fantastic video of woodworking by an artisan, Andy Phillip from Skipton, North Yorkshire, who produces a variety of beautiful woodwork for sale.
In this video from May 12, he shows us how he transformed a yew tree root, something most of us would throw into the recycling bin, into a piece of art. I was spellbound watching his 11-minute video:
Another example of transformation is in housing, also somewhere in England. The person who posted this online says this building actually exists and claims to have seen it, although he did not say where. From Bauhaus to beautiful house: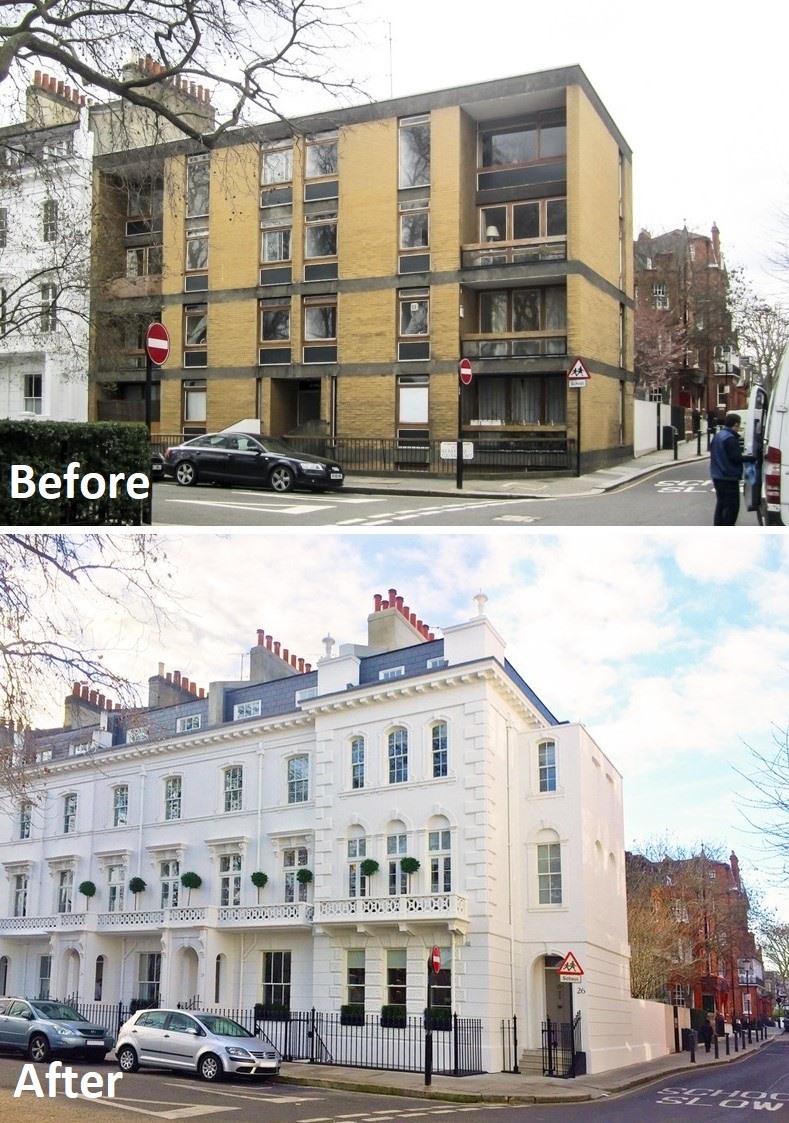 Isn't that block of flats splendid? If the Conservatives go through with their plan for 'building back better' post-coronavirus with beautiful buildings, I'll be all for it.
These two examples just go to show what mankind is capable of when using God's gifts to the fullest.