You are currently browsing the daily archive for November 1, 2021.
In light of COP26 in Glasgow: in 1970, I did a science project in primary school on pollution in the US.
Yes, even then, damaging the planet was a hot topic.
Here is a timeline of the scare stories around the theme, which began in 1966: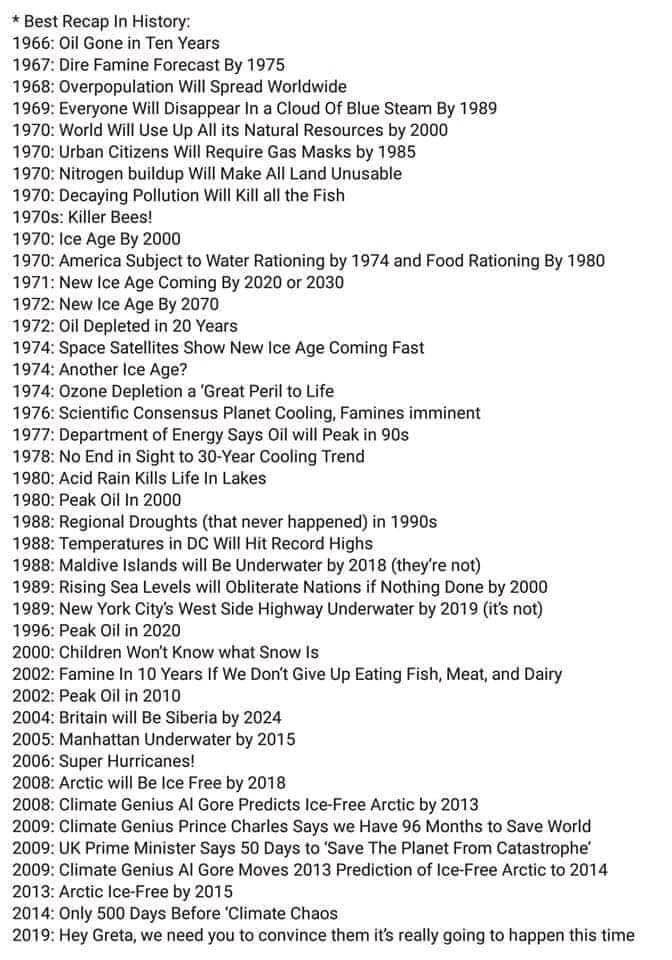 Yet, we are still here.
Our air is much cleaner than it was in the 1960s. More care is put into farming. More people around the world are able to eat meat on a regular basis. Antarctica has more ice. No city, island or nation is under water.
I could go on, but you get the idea.