You are currently browsing churchmouse's articles.
Recently, my far better half and I had dinner at Villandry in Great Portland Street.
This central London restaurant is conveniently located near Great Portland Street Tube station.
With a Bank Holiday (three-day) weekend coming up, it is worth mentioning to those who are looking for a great lunch or dinner in town.
Overview
There are three Villandry restaurants at the moment: the one in Great Portland Street, Villandry St James's and another at Bicester Village.
The restaurants use locally sourced ingredients wherever possible:
All our ingredients are ethically sourced and, wherever possible, local to London. Our meat comes from The Rare Breed Company and our fish comes from the Cornish coastline. We use free-range eggs and organic milks. Our sourdough organic bread is from Astons Bakery.
Although Villandry's history blurb says that the first restaurant opened 20 years ago in Marylebone, I remember a Villandry café there in the early 1990s that was open only at lunch. My then-boss used to go there because it was close to the office where we worked. I left there in 1993. I recall that a Frenchwoman opened it. Menu items included pastries and high-end sandwiches. My boss liked it because it was one of the first cafés to prohibit smoking on the premises. That explains why I never went.
So, I do not know how to reconcile that part of Villandry's history with the following (click on From the Business in the right hand column), other than to say that perhaps the current owner bought the business from the Frenchwoman:
Established in 2011.
Villandry's first restaurant opened in Marylebone 20 years ago. Since then it has stepped away from the strictly French, dark wooded format, and has created light, modern Mediterranean inspired restaurants. The last 3 years of new ownership have been devotedly spent working on improving and evolving Villandry's offering. We offer a light flexible all day dining menu at reasonable prices and our food is predominantly local and seasonal. Currently we have three Grand Cafés and several more are planned for Central London.
The Marylebone location closed and re-opened in Great Portland Street several years ago.
Villandry Great Portland Street serves breakfast, lunch, afternoon tea, dinner and weekend brunch. (All include healthy options.)
Two types of dinner menu are available, based on whether you have booked a table for the café or the restaurant. The same holds true for desserts (café, restaurant).
Menus are seasonal.
Pastries and cakes are still very much part of Villandry's identity. If you are lucky enough, you can buy some to take home. They were already sold out when we went.
To get a better idea of Villandry's restaurants and atmosphere, check out their Twitter feed.
Reasonably priced wine list
Incredibly, especially for central London, Villandry Great Portland Street has a remarkably reasonably priced wine — and cocktail — list.
Our bottle — ordered from the 'From the Cellar — Once it's gone, it's gone' page (8) — of Chateau Pey La Tour 2014 Bordeaux Supérieur (Vignobles Dourthe) was £45. It's no longer on the list, because we bought the last bottle.
Incidentally, we liked it so much, we ordered a case from a wine merchant the next day!
Villandry charged only a three-times mark-up on that bottle. Many London restaurants put a four- to five-times mark-up on wine, which is why SpouseMouse checks the wine list before we book anywhere in town. Restaurateurs make up for low food prices with high prices on wine.
I prefer the Great Portland Street wine list to that of their St James's location, although the latter has better descriptions.
Our dinner
We booked in the restaurant and enjoyed dishes from the Winter menu. Depending on when you read this, that might have changed.
Both of us started with squid, both reasonably priced at £9 each.
SpouseMouse enjoyed the Salt and Pepper Squid, which was lightly floured, then deep fried and coated with the two seasonings. The tartare sauce was excellent and appeared to be home-made.
I plumped for the Chilli Squid with harissa mayonnaise which was a knockout. That was prepared similarly to the other squid dish but dusted with hot spices, which the mayonnaise complemented perfectly.
In fact, the harissa mayonnaise was so good, our waiter offered to bring me more with the 'pail' of sweet potato fries with my main course.
Now on to the main courses, both classically French in preparation.
SpouseMouse enjoyed the roast breast of Guinea fowl with coq au vin garnish and creamed potatoes, although the meat was just bordering on overdone.
I wanted fish and, rather than the sea bass, had the grilled lemon sole meunière, which came with buttered baby new potatoes. The two of us shared those.
The sweet potato fries were superb and came coated with plenty of cracked salt and pepper. The harissa mayonnaise complemented them perfectly.
The sole meunière was perfectly done in the traditional manner: lightly coated in flour and pan fried in beurre noisette (brown butter). I'm still thinking about it. One thing to note is that it arrives at table on the bone, but comes off easily. I was not asked whether I would like it off the bone but imagine that, if one asked nicely, the waiter would honour such a request.
Both of us would highly recommend our dishes, all of which were perfectly seasoned — a rarity in the current low-salt era of dining.
We did not have room for dessert.
With wine (£45), our dinner came to £126. Money well spent. We would definitely return.
Atmosphere
It was quite interesting to see how Villandry Great Portland Street uses their space.
The display counter with the baked goods and chocolate is round and sits in the café area. From there, one walks through the bar, which accommodates those going for brunch. The bar leads to another room, which is a goodly sized restaurant. Off to one side of the restaurant is an alcove with plush booths.
We would recommend booking the restaurant not only for the menu but also for the traditional linen napery.
It was nice and quiet, too. We were given a choice of two tables, which is always helpful.
Our table overlooked Bolsover Street, which has really changed since I worked near there. Wow. It was definitely worth going out for a digestif ciggy break to wander around. Particularly intriguing was the Bolsover Hotel across the street. There's so much going on in what used to be a rather sedate thoroughfare.
It's also worth mentioning that the loos, located downstairs, are sparkling clean.
See TripAdvisor's reviews for more information.
Service
We arrived on time and were welcomed by name, which added a pleasant touch.
Our junior waiter brought us menus, bread and water. There was no problem in asking for tap water.
Then there was a bit of a wait, but we noticed that the maître d' was also delivering food.
After he took our order, things went at an improved pace and he took the time to talk about the wine, bring me harissa mayonnaise and enquired as to whether we liked our courses.
There is no need to tip as a 12.5% service charge is automatically added to the bill. I mention this, because I have read that some London restaurants have stopped this traditional practice.
Note on St James's
Having looked at the Villandry St James's menus and wine list, I would prefer to return to Villandry Great Portland Street for a better selection of both.
TripAdvisor's reviews have more information.
Final notes
You can book a table directly through Villandry, which is what we did. It might be better than booking through a third-party site or app. Also, if there is an option to choose either the café or the restaurant, we would recommend the latter.
Incidentally, the wait staff wear traditional clothes and our maître d' wore a jacket and tie.
Even though there is no dress code and people were very casually dressed in the café, we were in business clothes. That might have got us more attentive service in the restaurant. We noticed our wine was poured more often than at the tables where the couple wore more casual clothes.
In closing: go, go, go! You'll have a great dining experience!
Just time for a quick post today.
I do not know where this hoarding (billboard) is, but please note and remember the last three lines (image courtesy of 8chan):
If the Democrats hate America, chances are they hate you, too.
Even if you've voted for them all your life.
The US Constitution has been gradually eroded over the past century.
It's getting worse, up to the point where the decisions of the American voters and the Electoral College are being undermined (origin of graphic unknown):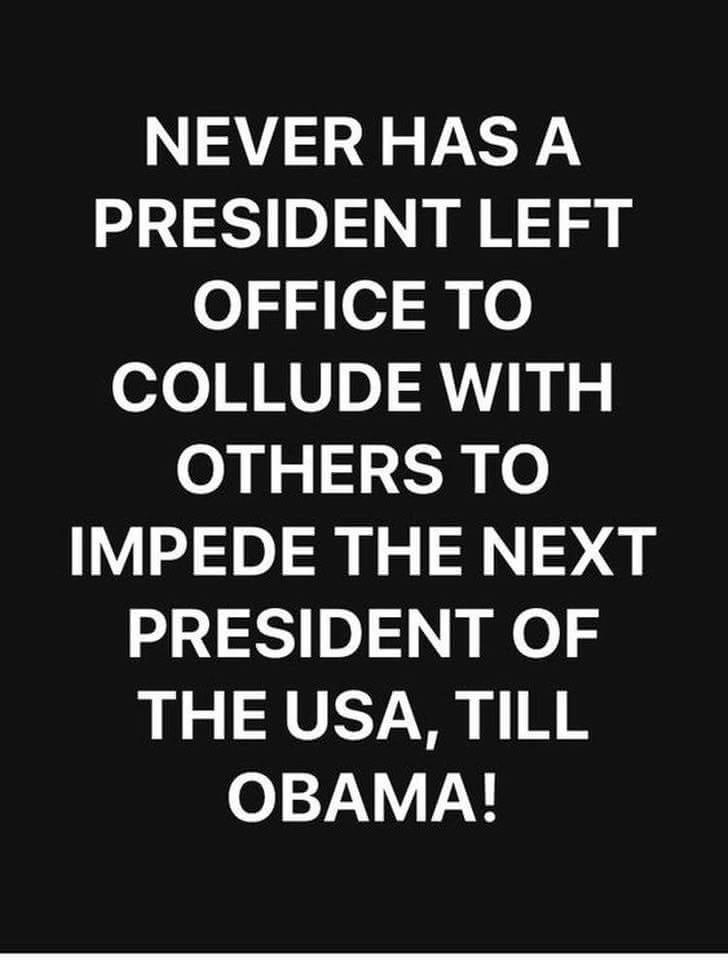 An article posted today at FrontPageMagazine explains it all.
Bruce Thornton's 'Dangerous Times for the Constitution and Freedom' is well worth reading in full. Thornton is a Shillman Journalism Fellow at the David Horowitz Freedom Center.
Excerpts follow, emphases mine:
While We the People distract ourselves with porn stars and royal weddings, the cracks in our Constitutional order continue to multiply and widen.
Evidence continues to mount that a sitting president, Barack Obama, colluded in using the nation's security and surveillance apparatus to subvert the campaign and then presidency of a legitimately elected candidate and president. This effort consisted of numerous illegalities: a mole planted in Donald Trump's campaign; a FISA warrant granted on the basis of false opposition research paid for by his rival; the outgoing president's expansion of the number of people allowed to unmask the identity of Americans mentioned in passing during surveillance; a rogue FBI director, James Comey, who illegally usurped prosecutorial powers to exonerate a felonious Hillary Clinton; and other FBI agents colluding in the plot to damage Trump. And don't forget a Deputy Attorney General appointing the close friend of the fired and disgraced Comey as a special counsel to investigate the non-crime of "collusion," an investigation that has gone on for a year with nothing to show but a handful of indictments resulting from dubious perjury traps.
To quote Bob Dole, "Where's the outrage" at these attacks on the Constitution?
Outrage is surely warranted. These assaults on the rule of law and accountability to the people are akin to the catalogue of "repeated injuries and usurpations, all having in direct object the establishment of an absolute Tyranny over these States," published in the Declaration of Independence. Yet our "watch-dog" media in the main have become the publicists for this attack on the foundations of our freedom, as they flack for the political party that long has resented the limitation of power enshrined in the Constitution. Only a few Cassandras, notably FOX News' Sean Hannity, are trying to alert the citizenry to the coming conflagration that if unchecked could leave the architecture of our freedom in smoking ruins.
In fact, what we are witnessing in the deep-state Democrats' undermining of divided government, check and balances, and government accountability, is the culmination of a process begun over a century ago …
For a century, progressives have been undermining the Constitution as they seek to expand and concentrate government power at the cost of freedom …
… If we allow those guilty of abusing the power of the state for partisan gain to get away with it, we will embolden even more enemies of freedom to do the same as soon as they get the opportunity. It is up to we the people to demand that Mueller's inquisition come to an end, and that the true miscreants who have abused their power be investigated, indicted, tried, and punished. Only then will the fabric of the Constitution begin to be restored, and our freedom rearmored.
The article explains how various government programmes and policies dating from the First World War era have gradually made Americans a less free people living in a less free society. Even a vote is no longer sacrosanct.
It's time Americans reclaimed their Constitution.
Please send letters or postcards to your public servants — representatives and senators — about specific issues, urging them to vote on them in a way that restores the Great Republic.
The future of the United States — and the world — depends on it.
A few days ago, thanks to a reader of The Conservative Treehouse I discovered a new Twitter account, that of Jeff Vogel, a retired senior Special Agent for the Department of Justice.
He has fascinating insights, shared below.
First, a bit about Jeff Vogel, on the cusp of his sixth decade, a New Yorker who worked for the Office of Personal Responsibility and the Office of the Inspector General:
He says that Inspector General Michael Horowitz's report will be released on Monday, May 28, 2018. Interesting that it would be released on Memorial Day, but we shall see:
Vogel has interesting takes on various White House goings on.
He has noted that General John Kelly isn't around much:
Yesterday, it emerged that Kelly will convene a meeting of various parties to review previously requested classified information:
Vogel has also observed that Rudolph Giuliani, once thought to be a possible AG candidate during the 2016 transition, made fewer television appearances earlier this year:
Then, all became clear:
Yes, Giuliani has joined the president's personal legal team and is once again giving television interviews.
Vogel has advice for President Trump:
He has a lot to say about Jeff Sessions, and I mention this specifically in reply to Dr Gregory Jackson, a longtime supporter of my blog, who said that my Friday post about Sessions being removed or resigning was (emphasis in the original):
either misdirection or misinformed.
Well, I am glad he liked the post, anyway. I very much appreciate his continued support.
I'm not here to misdirect or misinform anyone.
Fox's Judge Jeanine Pirro said on Saturday, May 19, that, right now, Jeff Sessions is the 'most dangerous man in America'. I believe he is.
Vogel also had much to say about Sessions.
A month ago, he was a bit more positive:
Yes, well, every now and then Sleepy wakes to deliver a soundbite then resumes his typical torpor.
By mid-May, Vogel was finished giving the AG the benefit of the doubt.
He commented on the fact that the DOJ was not co-operating with congressmen Devin Nunes and Trey Gowdy in their requests for information on the 2016 surveillance of the Trump campaign:
The last sentence of the first tweet below spells out the beginning of the end for Sessions:
How can people defend Sessions when he seemingly refuses to look into Swamp creatures — and even his own department? There's so much to investigate and so little time.
The graphic below has a typo. It should be 'Robby Mook' (Hillary's campaign manager) not 'Robby Moot'. That said, the point still stands — and it's a powerful one:
I couldn't agree more.
This poll is tantalising; it's still open as I write:
Someone responding asked if he could vote for both options. Ideally, both should happen.
In closing, the next few tweets are what got me reading Jeff Vogel's account. These are addressed to President Trump:
Hmm. Look at the addresses he included in the tweet: family and the White House communications team.
If true, it seems as if Jeff Vogel already knows who the person is. Hmm.
Trump 'trusts this person the most', so it must be someone very close to him.
I rather wish the president would call Jeff Vogel for an interview and, if successful, hire him.
These tweets are absolutely fascinating, especially as Vogel lives in New York. He must know a lot.
I did as much of a search on him as I could gratis. The search description I found gave more information than clicking on his name at the link did. That scant information appears to lend support to his work experience.
For now, it seems Mr Vogel is legit. I shall check his tweets now and again with interest.
I was of two minds as to whether to report on the royal wedding which took place on Saturday, May 19, 2018.
I turned off the television after the Duke and Duchess of Sussex — Harry and Meghan — took their preliminary vows.
A wedding not a blessing
I wondered why they were given a full wedding ceremony rather than a church blessing, since Meghan Markle had been married previously.
However, Sky News reported that the Church of England changed the rules well over a decade ago (emphases mine below):
The Church of England agreed in 2002 that divorced people could remarry in church, with the discretion of the priest.
The duchess, a former actress:
married American film producer Trevor Engelson in 2011. They filed for divorce in 2013, citing "irreconcilable differences".
The Most Reverend and Honourable Justin Welby, the Archbishop of Canterbury, officiated at the service.
The Dean of Windsor, The Rt Revd David Conner, conducted the service and the initial vows ('I will'), although rings were exchanged later in the service with the Archbishop of Canterbury officiating.
It was somewhat off-putting to hear the Dean's words at the beginning, which included 'the joy of sexual union'.
If people are getting married only to salve their consciences in that department, they're headed down the wrong route.
There are two reasons for this.
The first is that a marriage should be a partnership of equals — the best friendship a man and a woman can ever share with God's blessing.
The second is that no one knows what the morrow will bring. I do know of young couples who were deprived of 'the joy of sexual union' early in their marriages because of sudden debilitating illness or accidents.
Friendship comes first in a marriage. The Dean would have been better placed to use the old American adage:
Kissin' don't last, cookin' do.
Prince Charles took the wise decision to walk his future daughter-in-law part way down the aisle:
The Duke's aunt, Princess Diana's sister, gave the one reading of the ceremony:
Here is Justin Welby formally joining the couple in matrimony. These video clips are excellent. No one does weddings like the Church of England (I'm so pleased to be a part of it):
The presiding bishop of the Episcopal Church in the United States gave an address. BT.com reported:
The Most Rev Bishop Michael Curry, the first black presiding bishop and primate of the Episcopal Church, gained worldwide attention with his address at Prince Harry and Meghan's wedding on Saturday during which he evoked Martin Luther King and spoke of poverty and injustice.
Mr Curry, along with the gospel choir, brought a flavour of the American bride's homeland with the speech at St George's Chapel in Windsor.
At the end of the ceremony, the happy couple left St George's Chapel, Windsor:
Back story: Meghan's Baptism and Confirmation
The Duchess of Sussex was baptised and confirmed privately prior to the wedding.
Sky News reported:
Prince Harry and Ms Markle announced their engagement in November. A day later Kensington Palace confirmed that Meghan, who identifies as Protestant, would be baptised and confirmed ahead of her wedding day.
Heavy had more:
According to Access, Markle has already been accepted into the Anglican faith, and Welby baptized her in a secret ceremony in March 2018.
The cake and reception
The Queen hosted the first reception:
Sir Elton John, who had sung at Princess Diana's funeral, performed:
Thankfully, the cake was not the usual heavy fruitcake:
A filling made from Amalfi lemon curd and elderflower buttercream ties all the elements together. The cake is decorated with Swiss meringue buttercream and 150 fresh flowers, mainly British, and in season, including peonies and roses.
Then it was time for the second wedding reception:
Official wedding prayer
This is the couple's wedding prayer from the Church of England:
But Heavy pointed out:
This stands in contrast to the previous royal wedding, between then-Prince William and Kate Middleton, who wrote their own prayer for the ceremony, as the Telegraph reported.
God our Father, we thank
you for our families; for
the love that we share and
for the joy of our marriage.
In the busyness of each day keep our eyes fixed on
what is real and important
in life and help us to be generous with our time
and love and energy.
Strengthened by our union, help us to serve and comfort those who suffer. We ask this in the Spirit of Jesus Christ. Amen.
I have prayed for the Duke and Duchess of Sussex and hope that they grow together in the peace and love of Jesus Christ.
The Archbishop of Canterbury — The Most Reverend and Right Honourable Justin Welby — has a short sermon on the life of Christ and the importance of His sending the Holy Spirit to the disciples on the first Pentecost.
The Holy Spirit not only increased the growth of the Church from a mustard seed to a mustard tree (my words, not Welby's), He also changed the world. Welby says that during the first few centuries, only Christians took time to help the poor:
I'm hardly the greatest fan of Justin Welby, but this sermonette, which runs just over three minutes, is well worth reading (subtitles) or listening to.
If you've been following my Forbidden Bible Verses series on the Book of Acts, you'll feel the excitement that Welby describes — all thanks to the power of the Holy Spirit.
You can read more about Justin Welby at Heavy. Note the first point in the article, which must have come as a shock.
Pentecost Sunday this year is May 20.
This is one of the most important feasts in the Church year. The posts below explain why:
Pentecost — the Church's birthday, with gifts from the Holy Spirit
Lutheran reflections on Pentecost
Thoughts on Pentecost: the power of the Holy Spirit
Reflections for Pentecost — a Reformed view
Pentecost Sunday — May 15, 2016 (John MacArthur explains adoption in the ancient world)
What follows are the Lectionary readings for Year B. Emphases mine below.
If the passage from Ezekiel is read, the celebrant must also include the reading from the Book of Acts:
If the passage from Ezekiel is chosen for the First Reading, the passage from Acts is used as the Second Reading.
The reading from Ezekiel is the famous one about the dry bones, used as the basis for the 20th century spiritual 'Dem Bones':
Ezekiel connected dem dry bones, Ezekiel connected dem dry bones, Ezekiel in the Valley of Dry Bones, Now hear the word of the Lord.
This is about the remnant that God brought back to life as the house of Israel:
Ezekiel 37:1-14
37:1 The hand of the LORD came upon me, and he brought me out by the spirit of the LORD and set me down in the middle of a valley; it was full of bones.
37:2 He led me all around them; there were very many lying in the valley, and they were very dry.
37:3 He said to me, "Mortal, can these bones live?" I answered, "O Lord GOD, you know."
37:4 Then he said to me, "Prophesy to these bones, and say to them: O dry bones, hear the word of the LORD.
37:5 Thus says the Lord GOD to these bones: I will cause breath to enter you, and you shall live.
37:6 I will lay sinews on you, and will cause flesh to come upon you, and cover you with skin, and put breath in you, and you shall live; and you shall know that I am the LORD."
37:7 So I prophesied as I had been commanded; and as I prophesied, suddenly there was a noise, a rattling, and the bones came together, bone to its bone.
37:8 I looked, and there were sinews on them, and flesh had come upon them, and skin had covered them; but there was no breath in them.
37:9 Then he said to me, "Prophesy to the breath, prophesy, mortal, and say to the breath: Thus says the Lord GOD: Come from the four winds, O breath, and breathe upon these slain, that they may live."
37:10 I prophesied as he commanded me, and the breath came into them, and they lived, and stood on their feet, a vast multitude.
37:11 Then he said to me, "Mortal, these bones are the whole house of Israel. They say, 'Our bones are dried up, and our hope is lost; we are cut off completely.'
37:12 Therefore prophesy, and say to them, Thus says the Lord GOD: I am going to open your graves, and bring you up from your graves, O my people; and I will bring you back to the land of Israel.
37:13 And you shall know that I am the LORD, when I open your graves, and bring you up from your graves, O my people.
37:14 I will put my spirit within you, and you shall live, and I will place you on your own soil; then you shall know that I, the LORD, have spoken and will act," says the LORD.
The passage from Acts relates the awe of the Holy Spirit's descent at the first Pentecost, which took place during Shavuot, or the Feast of Weeks. (Shavuot is also celebrated this year on May 20.) This explains the presence of so many foreign Jews in Jerusalem:
Acts 2:1-21
2:1 When the day of Pentecost had come, they were all together in one place.
2:2 And suddenly from heaven there came a sound like the rush of a violent wind, and it filled the entire house where they were sitting.
2:3 Divided tongues, as of fire, appeared among them, and a tongue rested on each of them.
2:4 All of them were filled with the Holy Spirit and began to speak in other languages, as the Spirit gave them ability.
2:5 Now there were devout Jews from every nation under heaven living in Jerusalem.
2:6 And at this sound the crowd gathered and was bewildered, because each one heard them speaking in the native language of each.
2:7 Amazed and astonished, they asked, "Are not all these who are speaking Galileans?
2:8 And how is it that we hear, each of us, in our own native language?
2:9 Parthians, Medes, Elamites, and residents of Mesopotamia, Judea and Cappadocia, Pontus and Asia,
2:10 Phrygia and Pamphylia, Egypt and the parts of Libya belonging to Cyrene, and visitors from Rome, both Jews and proselytes,
2:11 Cretans and Arabs–in our own languages we hear them speaking about God's deeds of power."
2:12 All were amazed and perplexed, saying to one another, "What does this mean?"
2:13 But others sneered and said, "They are filled with new wine."
2:14 But Peter, standing with the eleven, raised his voice and addressed them, "Men of Judea and all who live in Jerusalem, let this be known to you, and listen to what I say.
2:15 Indeed, these are not drunk, as you suppose, for it is only nine o'clock in the morning.
2:16 No, this is what was spoken through the prophet Joel:
2:17 'In the last days it will be, God declares, that I will pour out my Spirit upon all flesh, and your sons and your daughters shall prophesy, and your young men shall see visions, and your old men shall dream dreams.
2:18 Even upon my slaves, both men and women, in those days I will pour out my Spirit; and they shall prophesy.
2:19 And I will show portents in the heaven above and signs on the earth below, blood, and fire, and smoky mist.
2:20 The sun shall be turned to darkness and the moon to blood, before the coming of the Lord's great and glorious day.
2:21 Then everyone who calls on the name of the Lord shall be saved.'
The Psalm proclaims God's infinite power and majesty:
Psalm 104:24-34, 35b
104:24 O LORD, how manifold are your works! In wisdom you have made them all; the earth is full of your creatures.
104:25 Yonder is the sea, great and wide, creeping things innumerable are there, living things both small and great.
104:26 There go the ships, and Leviathan that you formed to sport in it.
104:27 These all look to you to give them their food in due season;
104:28 when you give to them, they gather it up; when you open your hand, they are filled with good things.
104:29 When you hide your face, they are dismayed; when you take away their breath, they die and return to their dust.
104:30 When you send forth your spirit, they are created; and you renew the face of the ground.
104:31 May the glory of the LORD endure forever; may the LORD rejoice in his works—
104:32 who looks on the earth and it trembles, who touches the mountains and they smoke.
104:33 I will sing to the LORD as long as I live; I will sing praise to my God while I have being.
104:34 May my meditation be pleasing to him, for I rejoice in the LORD.
104:35b Bless the LORD, O my soul. Praise the LORD!
The Epistle is from one of Paul's letters to the Romans, explaining the importance of the Holy Spirit:
Romans 8:22-27
8:22 We know that the whole creation has been groaning in labor pains until now;
8:23 and not only the creation, but we ourselves, who have the first fruits of the Spirit, groan inwardly while we wait for adoption, the redemption of our bodies.
8:24 For in hope we were saved. Now hope that is seen is not hope. For who hopes for what is seen?
8:25 But if we hope for what we do not see, we wait for it with patience.
8:26 Likewise the Spirit helps us in our weakness; for we do not know how to pray as we ought, but that very Spirit intercedes with sighs too deep for words.
8:27 And God, who searches the heart, knows what is the mind of the Spirit, because the Spirit intercedes for the saints according to the will of God.
The Gospel reading recounts Jesus's explanation of sending the Advocate — the Holy Spirit — to the disciples:
John 15:26-27; 16:4b-15
15:26 "When the Advocate comes, whom I will send to you from the Father, the Spirit of truth who comes from the Father, he will testify on my behalf.
15:27 You also are to testify because you have been with me from the beginning.
16:4b "I did not say these things to you from the beginning, because I was with you.
16:5 But now I am going to him who sent me; yet none of you asks me, 'Where are you going?'
16:6 But because I have said these things to you, sorrow has filled your hearts.
16:7 Nevertheless I tell you the truth: it is to your advantage that I go away, for if I do not go away, the Advocate will not come to you; but if I go, I will send him to you.
16:8 And when he comes, he will prove the world wrong about sin and righteousness and judgment:
16:9 about sin, because they do not believe in me;
16:10 about righteousness, because I am going to the Father and you will see me no longer;
16:11 about judgment, because the ruler of this world has been condemned.
16:12 "I still have many things to say to you, but you cannot bear them now.
16:13 When the Spirit of truth comes, he will guide you into all the truth; for he will not speak on his own, but will speak whatever he hears, and he will declare to you the things that are to come.
16:14 He will glorify me, because he will take what is mine and declare it to you.
16:15 All that the Father has is mine. For this reason I said that he will take what is mine and declare it to you.
Note John 16:8, which is something very important for Christians to remember, hence the significance of the Holy Spirit and the feast of Pentecost.
Incidentally, Eastertide ends with this feast.
The American public's patience with Jefferson Beauregard Sessions III is wearing thin.
Unlike some Trump supporters, I and many others see no sunny side to his being attorney general (AG) any longer.
For background material see my tag Jeff Sessions, including George True's guest posts:
Guest post: a reader's perspective on the Deep State and Mueller investigation (April 15, George True)
Guest post: a reader's perspective on Jeff Sessions's priorities (George True, April 20 and Rosenstein's presidential cufflinks)
Guest post: what to make of Jeff Sessions, the DOJ and upcoming IG report? (May 17)
Politically blind Sessions supporters say that he would not be there if President Trump did not want him to be.
WRONG!
The Senate told Trump last year that a) they would not appoint another AG and b) they would not go into recess for the specific purpose of preventing Trump from appointing a replacement.
A lot of these same people said that HR McMaster was doing a wonderful job, too. For months on end, I read — paraphrased — 'HR McMaster wouldn't be there if the President didn't want him to be'.
FALSE!
It took a while for Trump to sack McMaster, but once Trump built up a head of steam about the three-star general, that was it.
I have just completed a five-part series for Orphans of Liberty called the McMaster Chronicles. I would strongly suggest that Sessions fans read the series, which will take a while:
Trump's reshuffle: the McMaster Chronicles — Part 1
Trump's reshuffle: the McMaster Chronicles — Part 2
Trump's reshuffle: the McMaster Chronicles — Part 3
Trump's reshuffle: the McMaster Chronicles — Part 4
Trump's reshuffle: the McMaster Chronicles — Part 5 (the end)
HR McMaster was a globalist from the start. He refused to call out Islamicist terrorism because, to him, religious people do not commit it. He tried to get President Trump not to use the term but failed. He renewed chief unmasker Susan Rice's security clearance. He sacked Trump loyalists. He told a security conference in Berlin that there was Russian collusion.
That last point was the straw that broke the camel's back. For months, I had been hoping McMaster would go, and, suddenly, all because of the brief mention of Russian interference in Berlin, that was it. Trump was furious.
And, no, McMaster did not resign. Trump arranged for John Bolton to replace him and then gave McMaster the news.
Trump also purposely used mainstream media reports as a rationale to replace McMaster. Those reports included the same 'anonymous sources' that McMaster and Sessions supporters so loathe.
I'm very sorry about McMaster's father's recent death (covered in Part 5), but the general was not the right person for the job.
The McMaster Chronicles illustrate what is highly likely to happen to Jeff Sessions.
And now, Joe diGenova, an attorney close to President Trump, says that Sessions's days are numbered.
PJ Media has the May 16 story, excerpted below (emphases mine):
Attorney Joe diGenova predicted that both Deputy Attorney General Rod Rosenstein and Attorney General Jeff Sessions' days are numbered at the Department of Justice during a telephone interview with Newsmax's Howie Carr Wednesday. DiGenova's claim came after the New York Times published a report titled "Code Name Crossfire Hurricane: The Secret Origins of the Trump Investigation". The report has been interpreted by many as an attempt by sources within the "Deep State" to cushion the blow of the imminent DOJ inspector general report, which is expected to be explosive.
In March, President Trump considered adding diGenova and his wife Victoria Toensing to his legal team, but conflicts of interest reportedly prevented him from hiring them. The attorney is still in contact with Trump, and told Carr that "the president has had it up to his scuppers with these clowns."
Like a number of other concerned Trump supporters, diGenova is certain that a coup d'état has been underway for some time:
DiGenova explained that the whole point of the Comey/Clapper/Brennan operation was to ruin Trump's presidential bid and if that failed, to ruin his presidency. He expressed frustration that Sessions has been unable to see through what he called "a coup d'etat."
"If he can't see that, he's not competent to be attorney general!" he exclaimed. "He hasn't recused himself from understanding that a presidency is being assaulted illegitimately by Mueller and by current and former people in the FBI and the intelligence community."
DiGenova warned that Sessions is on thin ice with the president and his days may be numbered. "If it comes out that Jeff Sessions has not authorized a grand jury into all those unmaskings, all those leaks, … and Ben Rhodes and John Brennan and James Clapper have not been authorized for subpoenas, … if he has not authorized that, he's going to be fired," he predicted.
The reason he knew that, DiGenova said, was that both Rosenstein and Sessions had been to the White House twice in the past two weeks to meet with White House Chief of Staff John Kelly, and they were told their jobs were "not secure."
"The president has had it up to his scuppers with these clowns and he has every right in the world to be furious with the incompetence of the Department of Justice under Rosenstein and Sessions," diGenova explained, adding, "I have been told that by people who know."
Under the current circumstances, Sessions could be replaced in one of two ways. Trump could make it so uncomfortable for him to remain as AG that he resigns. Alternatively, Trump could make a lateral move by sacking Sessions and putting the current EPA (Environmental Protection Agency) head Scott Pruitt into that position.
Vox, not a pro-Trump site by any means, had an article about the latter possibility on April 6. Excerpts follow:
The background is that Trump has been positively furious with Sessions since he recused himself from handling the Russia investigation in March 2017. The probe has since been overseen by Deputy Attorney General Rod Rosenstein, who appointed Robert Mueller to take charge of it in May …
But Sessions hasn't taken the bait and has defiantly refused to quit …

Yet there is one alternative here — albeit a legally dubious and sure-to-be-controversial one. In his administration, Trump has frequently used a law called the Federal Vacancies Reform Act to circumvent the usual line of succession in agencies. The law allows the president to temporarily fill an agency vacancy — so long as the new appointee was already confirmed by the Senate for a different position.
This is how Trump put Office of Management and Budget Director Mick Mulvaney in charge of the Consumer Financial Protection Bureau, and put a Defense Department official in charge of the Department of Veterans Affairs. (There is some legal ambiguity about whether Trump even can use the Vacancies Act to replace someone he fired rather than someone who resigned, but Trump decided to try to use it to replace fired VA Secretary David Shulkin anyway.)
Now, an appointment under the Vacancies Reform Act would be temporary — the appointee can only serve for 210 days. But a whole lot can happen in 210 days, at what seems to be a crucial period for Mueller's investigation.
Even better news is that Scott Pruitt might well be interested in the AG job:
Politico's Andrew Restuccia reported that Pruitt "has told friends and associates that he's interested in becoming attorney general, according to three people familiar with the internal discussions." (He added, "It's unclear whether Pruitt would be on the shortlist for the position.") Then, hours later, both Reuters and Bloomberg independently confirmed the report that Pruitt has been telling others he was interested in the attorney general job.
The sourcing and speedy corroborations from other outlets here suggest that Pruitt's allies were deliberately putting out a message — to Trump. The message was that if Trump wanted to finally rid himself of Sessions, Pruitt would be positively eager to step in and replace him.
What Pruitt would do about the Mueller investigation is, of course, not explicitly stated in these reports, though the wink-wink implication seems to be that he'd handle it in a way Trump would prefer.
Vox also stated that moving Pruitt into the AG slot would also allay the concerns of conservatives wary of moving Sessions out.
To be fair, Vox did include the Trump tweets against 'fake news', but the article says this has happened before. It didn't mention McMaster — Sarah Sanders came to his defence — but the same principle is in play.
Joe diGenova was nearly hired using this same Trump technique:
On March 11, he tweeted that he was "VERY happy" with his legal team and that a New York Times report that he'd add another lawyer was "false." However, just eight days later, he announced he did in fact plan to hire another lawyer, Joseph diGenova, and a few days after that, his lead personal lawyer, John Dowd, exited the team. (DiGenova's hiring fell through in the end.)
Furthermore, Trump has been known to float a great many possible personnel changes in conversations with friends and allies — a few of which end up happening, most of which don't.
Scott Pruitt has not had an easy time at the EPA, which is filled with holdovers who are trying to make his life a misery whilst he is trying to reform the agency. That could work either for or against him in a lateral move.
Regardless …
Sessions is going to be out one way or another as soon as Trump can arrange it.
It has been a privilege to feature my reader George True's comments as guest posts:
Guest post: a reader's perspective on the Florida school shooting (February 23 comment)
Guest post: a reader's perspective on the Deep State and Mueller investigation (April 15, George True)
Guest post: a reader's perspective on Jeff Sessions's priorities (George True, April 20 and Rosenstein's presidential cufflinks)
In addition, I have written extensively about Attorney General Jeff Sessions, especially his recusals.
On Friday, May 11, George True responded to my post about Lisa Page's and James Baker's dismissals from the FBI/DOJ, which, according to Q, were not resignations at all as previously reported.
Below, George lays out what many of us are thinking. What are we to make of Jeff Sessions, a corrupt FBI/DOJ and the upcoming Inspector General's (Michael Horowitz's) report? Emphases mine below:
So, Q makes indirect reference to at least Lisa Page giving testimony, presumably to the Inspector General, and then signs off by saying the swamp is being drained, and trust The Plan.
And exactly where does that leave us then in regards to Jeff Sessions? Is he down with the plan? Is his being MIA while the deep state is trying to fatally damage his boss, along with his boss's tweets of disappointment in Sessions all subterfuge so their prey does not get spooked prematurely?
Or is Sessions the willing enabler of the sham Mueller investigation which is pulling out all the stops to get Trump? After all, how could the DOJ's Southern District of New York conduct a kick-in-the-doors Swat raid of Trump's attorney Michael Cohen without, at the very least, tacit approval on the part of Sessions?
Or is there a third possibility, which is that Sessions is simply Out to Lunch, in other words, he is just a doddering, senile old fool? Some say, no no, Sessions is the Silent Assassin. Others have said that regardless of what he may have been back in the day, he is lately showing unmistakable signs of actual senility.
As I have said before, I simply and truly do not know what to think. I want very much to believe in the veracity of the apocryphal Q postings. And yet, the long awaited Inspector General Horowitz report was due out in January, then February, March, April, and now May. It will not surprise me in the slightest if it slips into June, then July, August, etc. Meanwhile, the all important mid-term elections hang in the balance, with George Soros and other global elites literally trying to buy the election, contributing many millions of dollars to leftist candidates all over the country. And at the same time, rogue agencies of our own government along with the MSM lob unceasing artillery barrages at our man Trump, with no counter battery fire whatsoever from the Republican party.
The real strategy on the part of the Democrat/Marxist/Globalist cabal is not so much to impeach Trump. Of course, if they get lucky and can actually pull it off they will gladly do it. But recognizing that impeachment this year is a low probability event, their actual strategy is to impeach Trump in the Court of Public Opinion. That is the reason for the ongoing series of orchestrated leaks on the part of the DOJ and FBI that Churchmouse has documented. That is why the leftist-Marxist mainstream media has given $175 million dollars worth of free media coverage to Stormy Daniels and her attorney over the last several months. And that is why the DOJ raided the offices and home of Trump's attorney, in order to gain possession of any potentially salacious information about Trump that can be leaked to the media on an ongoing basis from now to the mid-terms. They are hoping that the steady drip, drip, drip of negative commentary about Trump can erode his support and create enough doubt with John Q Public that it can flip at least one if not both houses of Congress in November. If they can do that, then ACTUAL impeachment in 2019 becomes a high probability.
Let us pray that with or without Sessions, Trump has a solid plan and strategy for dealing with the Democrat traitors and subversives who are attempting this coup d'état, as well as a plan to deal with the quislings in our own Republican party who have gone along with it.
I couldn't agree more.
It's astonishing to read Trump fans' unquestioning support of Jeff Sessions. At this stage, he could probably unrecuse himself since Robert Mueller's investigation has gone far beyond the boundaries of the Trump presidential campaign.
It has been reported that an unnamed law enforcement official has leaked Michael Cohen's — President Trump's former personal lawyer's — bank records which ended up in the hands of Stormy Daniels's lawyer. And there is now a question over the banking records of two other Michael Cohens inadvertently mixed up in this hot mess. Surely, the Mueller team could have requested Trump's attorney's records through the relevant New York State authorities rather than sending in the FBI to raid his home, office and hotel room.
Also, Paul Manafort, Trump's campaign manager who got him the necessary delegates for the 2016 Republican nomination, is being investigated for financial transactions that took place in 2006 — ten years before. There was no Trump campaign at the time, and whatever went on concerned Manafort's consulting work, completely unrelated to Donald Trump. Yet, a US district judge has rejected Manafort's motion to dismiss charges against him.
Then there is the matter of a group inveigling Donald J Trump Jr into a meeting with a Russian lawyer in Trump Tower which could have been the basis for subsequent FISA warrants (surveillance) of the Trump campaign team. This showed up in the recently released testimony given to the Senate Judiciary Committee.
An unrecused Sessions could have mitigated much of this. As it stands, his inaction is crippling Trump's ability to fully serve as president. George True is correct: Trump is going to have to deal with this coup d'état alone.
I hope Sleepy is proud of what he has wrought. Personally, I wouldn't be able to look at myself in the mirror.
Thursday, May 10, 2018, was a busy day for President Trump.
It began in the early hours with the welcome home to three Americans who had been detained in North Korea.
It ended with a rally in Elkhart, Indiana, where Trump set the tone for the 2018 mid-term elections.
At the rally, Trump quipped about the long day:
"At 2.a.m. early this morning and by the way I got back to the White House at 4:30 a.m. and somebody said, 'Oh that's ok you can just cancel Indiana tonight.' I said, you just don't know the people of Indiana. I don't have the courage to cancel," he added.
The COO of Donald J. Trump for President was there:
Elkhart is near South Bend, which is home to the University of Notre Dame. The small city is best known for the production of RVs (recreational vehicles). Elkhart still has a small-town look, including a traditional Main Street.
It was a good location for a Trump rally, as the greater South Bend area is known as Michiana, encompassing this part of northern Indiana and the southwestern border with Michigan. It is also fairly close (by American standards) to Chicago. Elkhart is readily accessible by rail, which further added to its appeal.
Incidentally, Obama also liked Elkhart:
While Michiana is filled with Democrat voters, 7,000 Trump fans were inside North Side Middle School's auditorium for the rally, with 10,000 listening to proceedings outdoors.
You can get a full perspective of the packed venue here. To be one of the lucky ones inside a Trump rally, you need to get there early, even 24 hours in advance. Heaven only knows where everyone parked. Yet, people were patient, and some probably made new friends. Meanwhile, the media were setting up their equipment inside the auditorium.
Traffic warnings and road closures made the news. Obama had been in South Bend twice before during his tenure (2009 and 2016), so locals are used to presidential disruption. Protesters were also present.
Regardless of political preference, some local residents made sure they could get a view of the airport when Trump arrived. Local businesses also put up displays welcoming the president; Democrat or Republican, it is 'an honour'.
Local lawmakers either attended or spoke at the rally.
Trump arrived at South Bend International Airport shortly after 6 p.m.
The NBC affiliate, located at Notre Dame, posted a video of Air Force One:
Meanwhile, back in Elkhart, one woman was delighted that CNN's Jim Acosta took a photo of her:
Not everyone was so enthusiastic about CNN, however:
The crowd was revved.
Vice President Mike Pence, former governor of Indiana, attended. He and his wife Karen flew in on Air Force Two:
The crowd gave him a rousing ovation:
He addressed the audience:
He pointed to the jobs success in Elkhart:
And introduced the president:
Before state office holders and Pence spoke, the rally, which started at 7 p.m., began in the traditional way:
Trump began speaking at 7:29 p.m.
Highlights follow. Each tweet linked below has a video clip.
The president acknowledged the crowd:
He spoke about the world's renewed respect for the United States:
.@POTUS: "We are unlocking new opportunities for prosperity and for peace. All of these changes are happening because America is being respected again."
He discussed North Korea:
.@POTUS: "On June 12th, in Singapore, I'll be meeting with Kim Jong Un to pursue a future of peace and security for the world."
.@POTUS: "You know what gets you into nuclear wars and you know what gets you into other wars? Weakness."
Jobs:
Trump: "Here at home. The great news keeps rolling in. 3.3 million new jobs since the election."
Record employment for blacks:
.@POTUS: "African American unemployment has reached the lowest level in the history of our country."
.@POTUS: "We believe that a strong nation must have strong borders."
.@POTUS: "We have pride in our history and respect for our great American flag."
.@POTUS: "We want trade deals that are fair and, by the way, reciprocal."
The new embassy in Jerusalem, which opened on Monday, May 14:
.@POTUS: "Next week we will finally open the American Embassy in Jerusalem."
And Iran:
.@POTUS: "We're putting the harshest, strongest, most stringent sanctions on Iran."
He also criticised Joe Donnelly, the state's Democrat senator for that district who refused to vote for the tax cut and Obamacare repeal.
Trump invited the Republican candidate for Senate onto the platform:
CBS affiliate WSBT had a good summary of the rally speeches, including soundbites from Mike Braun's:
… he said "one of the neatest experiences of my life is spending 30 minutes riding with the president. You wouldn't believe the advice you get."
But also told the crowd he's a businessman and an outsider just like the President — who he calls "his inspiration."
"When I started this journey, almost a year ago, I traveled the states, spent a lot of time in the north. Wanted to make sure this was going to end up with a good result," said Braun. "Wouldn't have done it if I wasn't inspired by what this man did in 2016. He cleared the field systematically and really that was the inspiration for doing it."
Braun said he will "retire Joe Donnelly."
Local reporter Taurean Small from ABC57 summarised Trump's talking points well:
The rally ended at 8:30 p.m.:
Here is RSBN's video of the rally:
Their reporters were happy (The Conservative Treehouse has more videos from them):
Then it was time for President Trump to return to Washington.
This was the motorcade on the way back to the airport:
And finally, as Mike and Karen Pence headed downstate to Indianapolis:
He tweeted Fox News's video of his hour-long speech along with his thanks for the crowd's enthusiasm:
Trump is off and running for MAGA candidates this year. As the year progresses, he will have even more great news to report.
Yesterday's post covered the joyful return home of Kim Dong Chul, Kim Hak-song and Kim Sang Duk, also known as Tony Kim, who had been detained by the North Korean regime.
Secretary of State Mike Pompeo brought the men home after a successful round of talks with the North Koreans. On Thursday, May 10, 2018, Reuters reported President Trump's reaction (emphases mine):
"Frankly, we didn't think it was going to happen and it did," Trump said after thanking Kim for releasing the men.
"We're starting off on a new footing. This is a wonderful thing that he released the folks early."
Trump said he believed Kim wanted to bring North Korea "into the real world" and had high hopes for their planned meeting, which would be the first between a serving U.S. president and a North Korean leader.
"I think we have a very good chance of doing something very meaningful," Trump said. "My proudest achievement will be – this is part of it – when we denuclearize that entire peninsula."
Trump spoke those words on the tarmac after the American detainees arrived home:
By all accounts, Pompeo's meeting was a great success — even from North Korea's perspective:
The next big moment comes less than a month from now:
Talks will take place at the famous hotel in Singapore with a ship-like structure on top. There's a documentary about this part of the hotel, which might be aired again before June 12. If so, it's well worth watching. The 'ship' has a swimming pool, restaurants and an outdoor lounge along with viewing points:
Before then, Trump and his administration will be speaking with representatives from other countries, including South Korea. The Conservative Treehouse has more:
In the days leading up to the Singapore summit, there is a G7 meeting in Quebec, Canada, on June 8th and 9th.  The timing affords France, Germany, Italy, Britain, Japan and Canada an opportunity to share their perspectives, and simultaneously provides an opportunity for President Trump to solidify international support in advance of the summit.  Importantly the G7 allows time with Shinzo Abe of Japan.
South Korean Prime Minister Moon Jae-in is scheduled to visit the White House May 22nd, to brief President Trump on his prior meeting with Chairman Kim and discuss regional strategy and key issues for the Korean peninsula.
What exciting times we live in! This truly is history in the making.
I cannot recall living through a more thrilling historical timeline than right now.