You are currently browsing the category archive for the 'Presbyterian' category.
Yesterday's post discussed Billy Graham's lying in state and his funeral.
Today's looks at aspects of his life some of us might not know about.
Church upbringing
Billy Graham's parents, Morrow (née Coffey) and William Franklin Graham Sr., were members of the Associate Reformed Presbyterian Church. The ARPC still exists today but is a tiny denomination affiliated with the North American Presbyterian and Reformed Council as well as the World Reformed Fellowship. The denomination was founded in 1803 in Winnsboro, South Carolina. It emerged from a Scottish Covenanter/Seceder tradition. Theologically, it is Evangelical Calvinist.
Early life
William Franklin Graham Sr was a dairy farmer. The family farm is just outside of Charlotte, North Carolina.
Billy was the eldest of four children. He had two sisters — Catherine Morrow and Jean — and a brother, Melvin Thomas.
Billy enjoyed reading, especially boys' adventure books. He liked Tarzan so much that when he climbed trees and gave out the famous Tarzan yell, he scared horses and drivers. His father later said imitating Tarzan led him to the ministry.
When Prohibition ended in December 1933, Billy was 15. Graham Sr made all his children drink beer until they were physically ill. None ever touched a drop of alcohol after that.
Despite church and abstinence from drink, Billy was considered 'too worldly' for membership in a local youth group. One of the Graham farmhands, Albert McMakin, encouraged Billy to attend a revival given by Mordecai Ham, a Baptist evangelist. Billy duly attended and was born again in 1934.
Further education
Billy graduated from Sharon High School in 1936. He enrolled at Bob Jones College which, at the time, was located in Cleveland, Tennessee.
After his first semester, he found it too legalistic and rule-driven. Although he was advised by Pastor Charley Young from Eastport Bible Church, he was almost expelled. Bob Jones Sr told him:
At best, all you could amount to would be a poor country Baptist preacher somewhere out in the sticks … You have a voice that pulls. God can use that voice of yours. He can use it mightily. [23]
In 1937, Graham transferred to the Florida Bible Institute in Temple Terrace, Florida, near Tampa. That year, he preached his first sermon at Bostwick Baptist Church in Palatka, Florida. While at the Florida Bible Institute, the Temple Terrace Golf and Country Club played a significant role. He later wrote, he got his call to ministry on the 18th green.
Graham practiced preaching to the birds, alligators and cypress stumps across the Hillsborough River directly across from that 18th green. Later, this area was transformed into the Reverend Billy Graham Memorial Park, which still exists today.
In 1939, he was ordained in Palatka, Florida, at the Peniel Baptist Church, a Southern Baptist congregation.
The Revd Graham then moved to northern Illinois to attend Wheaton College. He graduated with a degree in anthropology in 1943.
During his time at Wheaton College, Graham accepted the Bible as the infallible word of God. However, this decision took place in California. He attended Forest Home Christian Camp (now called Forest Home Ministries) in the southern part of the state. Henrietta Mears, an evangelist and Director of Christian Education at the First Presbyterian Church of Hollywood (yes, that Hollywood), helped him arrive at that decision. A memorial at the ministry camp marks the spot.
Love, marriage and family
Wheaton College can take credit for Graham's love story with a fellow student, Ruth Bell, a surgeon's daughter.
The two married in 1943. Their devotion for each other lasted until Ruth's death in 2007. Interestingly, Ruth remained a Presbyterian her entire life. She never became a Baptist, Graham's denomination after ordination.
Ruth gave birth to five children:
Virginia Leftwich (Gigi) Graham (b. 1945), an inspirational speaker and author; Anne Graham Lotz (b. 1948), runs AnGeL ministries; Ruth Graham (b. 1950), founder and president of Ruth Graham & Friends, leads conferences throughout the US and Canada; Franklin Graham (b. 1952), serves as president and CEO of the Billy Graham Evangelistic Association and as president and CEO of international relief organization, Samaritan's Purse;[34] and Nelson Edman Graham (b. 1958), a pastor who runs East Gates Ministries International,[35] which distributes Christian literature in China.
The Graham children, in turn, had their own families:
At the time of his death, Graham had 19 grandchildren, including former pastor Tullian Tchividjian, and 41 great-grandchildren.[36]
Notable events in early and middle ministry
Before Graham graduated from Wheaton, he became pastor of the United Gospel Tabernacle. He also took on various speaking engagements.
From 1943 to 1944, he was pastor of the First Baptist Church in Western Springs, in the Chicago suburbs. He left to take over a Christian programme on radio, Songs in the Night, which was about to be cancelled because of lack of money. The church in Western Springs financed the programme. Although Graham left the programme in 1945, it continued for many years afterwards.
In 1947, the first Billy Graham Crusade was held in Grand Rapids, Michigan, at the city's civic auditorium. Six thousand people attended.
In 1948, at the age of 29, Graham became president of Northwestern Bible College in Minneapolis, Minnesota. He was the youngest president of any higher education institution in the United States.  Despite this privileged position, Graham wanted to be a military chaplain. Instead, he came down with the mumps and went to Florida to recuperate.
Whilst in Florida, Graham joined a new ministry, Youth for Christ (YFC), which his friend Torrey Johnson co-founded with a Canadian evangelist, Charles Templeton.
Graham somehow managed to continue as president of Northwestern Bible College and tour the US as well as Europe with YFC.
Graham also held his own revival during this time. In 1949, he held a long-running revival in Los Angeles in a car park equipped with circus tents. The revival was supposed to last three weeks. Instead, it lasted for eight.
In 1950, he founded the Billy Graham Evangelistic Association (BGEA), which will continue to exist. Initially, it was based in Minneapolis, as that was where Graham worked. Later, it moved to Charlotte, North Carolina, his home city.
Graham resigned from in Northwestern Bible College in 1952.
In 1953, he came out openly against segregation at his own rally in Chattanooga, Tennessee:
Graham tore down the ropes that organizers had erected in order to segregate the audience into racial sections. In his memoirs, he recounted that he told two ushers to leave the barriers down "or you can go on and have the revival without me."[49] He warned a white audience, "we have been proud and thought we were better than any other race, any other people. Ladies and gentlemen, we are going to stumble into hell because of our pride."[49]
In 1957, he made friends with black clergymen:
Graham's stance towards integration became more publicly shown when he allowed black ministers Thomas Kilgore and Gardner C. Taylor to serve as members of his New York Crusade's executive committee[50] and invited the Rev. Martin Luther King Jr., whom he first met during the Montgomery bus boycott in 1955,[50] to join him in the pulpit at his 16-week revival in New York City, where 2.3 million gathered at Madison Square Garden, Yankee Stadium, and Times Square to hear them.[10] Graham recalled in his autobiography that during this time, he and King developed a close friendship and that he was eventually one of the few people who referred to King as "Mike," a nickname which King asked only his closest friends to call him.[51] Following King's assassination in 1968, Graham mourned that the US had lost "a social leader and a prophet".[50] In private, Graham advised King and other members of the Southern Christian Leadership Conference (SCLC).[52]
In 1974, he co-founded the Lausanne Movement with two Britons, Graham and John Stott. The first meeting was held in Lausanne, Switzerland on July 16–25 that year.
Videos
As we know, Billy Graham made countless public appearances, not all of which were in a religious setting.
In 1969, he gave an interview to William F Buckley Jr, who was a devout Roman Catholic. At the time, young people were wondering if God was dead. Buckley's interview on Firing Line centred on the decline of Christianity.
Here is a short clip, which everyone should watch if only to hear Buckley speak. I've never heard better American English, both in vocabulary and tone:
The full interview is here.
Graham told Buckley that 75% of scientists believe in God, a higher percentage, he said, than when he was growing up. He also said that he thinks there is life on other planets (!!), but only on Earth does God face rebellion. He said there has to be a theocracy during Christ's 1,000 year reign. He said that a theocracy is in the Apostle's Creed. Buckley, who knew his prayers, said that was a reference to the next life. Yes, indeed!
Graham thought that being born again had to be a deep 'personal experience'. He thinks that churches intellectualise receiving the Holy Spirit. That was, no doubt, a polite reference to Confirmation classes.
Graham also said that people should go to church as Jesus attended synagogue. He also foresaw that, by 2000, there would be home churches just as there were in the days of the early Church.
People on other websites have found the following Billy Graham videos memorable.
This is his address in the National Cathedral in Washington DC after 9/11. He tells the audience that they mustn't give up hope or faith:
In the next video, from 2014, Graham discusses death and Heaven:
The last video celebrated his 99th birthday. Those who knew and worked with Graham discuss him and his astounding ministry:
Billy Graham and Steve McQueen
In closing — and saving the most intriguing fact for last — Billy Graham helped the famous actor Steve McQueen to embrace Christianity:
The Charlotte Observer has the story:
Actor Steve McQueen, who personified cool during his nearly two decades as a Hollywood superstar, retreated from the glamor and excesses of the movie scene late in his short life and embraced Christianity.
When he died at age 50, McQueen was clutching a Bible – one given to him by Billy Graham.
In fact, it was Graham's personal Bible, the one he preached from at crusades. The Charlotte-born evangelist had handed it to the actor, then gravely ill with cancer, during a private meeting Nov. 3, 1980 – just four days before McQueen died after surgery in Mexico …
And though Billy Graham, now 98 and living in his mountain-top Montreat home, doesn't speak or appear in person in "Steve McQueen: American Icon," the preacher and his Bible play a major role in its final minutes …
Viewers are told that McQueen took along the Graham Bible – with a prayerful note from the evangelist on an inside page – when he traveled to Juarez, Mexico, for the operation to remove a tumor.
The actor died of a heart attack shortly afterward, on Nov. 7, 1980. And when Grady Ragsdale, the manager of McQueen's ranch in California, went to retrieve the body, he pulled the sheet back and found that McQueen had died clutching the Bible to his chest.
Laurie puts it this way in the film: "He was holding on to the Bible of Billy Graham as he entered eternity."
How cool is that?
This year, I have been running a series of posts on Percy Dearmer's 1912 volume, Everyman's History of the Prayer Book, published by Mowbray.
These are the previous posts in the series:
Percy Dearmer on the Anglican Thirty-nine Articles of Religion
Percy Dearmer on the title page of the Book of Common Prayer
Percy Dearmer on the title page of the Book of Common Prayer – part 1
Percy Dearmer on the title page of the Book of Common Prayer – part 2
Percy Dearmer on the earliest church service manuscripts
Percy Dearmer's interpretation of St Paul on prophecy and tongues
Percy Dearmer on elements of worship in the New Testament
Percy Dearmer: how several prayer books became one liturgical book
Percy Dearmer on Reformation, royalty and the Book of Common Prayer
Percy Dearmer: first Anglican Prayer Book 'too fair-minded' for a violent era
Percy Dearmer on the effect of Edward VI's reign on the Church of England
Percy Dearmer on the Second Prayer Book's Calvinistic bent
Percy Dearmer on the Third Prayer Book and Elizabeth I
Percy Dearmer blamed Calvinists for sucking the life-blood out of Anglicanism
Percy Dearmer on the Fourth Prayer Book and the King James Version of the Bible
Percy Dearmer on historical background to the Fifth Prayer Book, 1662
In that last post about the tumultuous events leading to the restoration of the monarchy in 1660, Percy Dearmer emphasised the joy that Anglicans felt on being able to use their once-forbidden Prayer Book again. In fact, demand was so great that it was reprinted five times that year.
Consensus was that a new Prayer Book was needed. The one in use dated from 1604.
Atmosphere during the Restoration
Even after the Restoration, memories of Charles I's beheading and the oppressive Puritan Interregnum were still fresh in the minds of the English people.
The new Parliament passed laws ensuring that Puritans and other non-Conformists — called Dissenters during that new era — and Catholics were prohibited from holding public office and more.
In Chapter 10, Dearmer explains (emphases mine):
their worship forbidden by the Conventicle Act of 1664 under a final penalty of transportation, their extremer ministers refused permission to come within five miles of a town by the Five Mile Act of 1665, and their conscientious members debarred, in common with Papists, from all civil, military and naval office by the Test Act of 1673.
This was because many new Parliamentarians had returned:
to their native villages at the Restoration, to find the church smashed, the trees felled, and the home of their ancestors destroyed.
Although Dearmer, who wrote in 1912, was appalled by these draconian laws, he did acknowledge that:
The Puritan ministers also, who were ejected, were, after all, themselves intruders; for there had been a worse ejectment of Anglicans before. Above all this, there loomed in men's minds the indelible memory of the martyrdom of King Charles.
Continued Puritan interference
The Puritans were not going to give up easily, however.
Before Charles II set sail for England in May 1660 — he had been in exile in the Spanish Netherlands — a delegation of Presbyterian divines (learned and pious theologians) went to meet with him at The Hague:
and asked that, as the Prayer Book had long been discontinued, the King should not use it when he landed. They also asked that his chaplains should give up using the surplice.
The new king replied:
with his usual keenness of wit, that he would not be restrained himself when others had so much indulgence.
Once Charles II was in England, the Puritans continued putting pressure on him and Anglican bishops, asking:
that the Prayer Book might be made like the liturgies of the Reformed Churches.
The nine surviving Anglican bishops replied that maintaining the status quo — holding on to existing elements of ancient Greek and Latin Liturgy — would give the Catholics less cause for complaint. (The Puritans had moved far away from ancient liturgy, parts of which were in the Anglican Prayer Book.)
In October 1660, King Charles declared that a conference would take place the following year to discuss a new Prayer Book.
The Savoy Conference
The Savoy Conference convened on April 15, 1661. It lasted over two months.
It was so called because the Bishop of London, Gilbert Sheldon, lived at the Savoy Hospital and held the conference in his lodgings there. (Today, the Savoy Hotel and Savoy Theatre stand on the site.)
In attendance were 12 Anglican bishops and 12 Presbyterian divines. Each side also had nine assistants, called coadjutors.
The Puritans expressed their usual complaints about the use of the word 'priest', the frequent participation of the congregation in prayers, kneeling for Communion, the use of wedding bands in the marriage ceremony, commemorating saints' feast days, the Catholic nature of vestments and even the use of the word 'Sunday'.
The Anglicans were not having any of it:
The Bishops replied to such criticisms as these by referring to Catholic usage, and to a Custom of the Churches of God, agreeable to the Scripture and ancient, and to the Catholic Consent of antiquity.
Dearmer gives us summary statements from both sides.
The Puritans said:
To load our public forms with the private fancies upon which we differ, is the most sovereign way to perpetuate schism to the world's end. Prayer, confession, thanksgiving, reading of the Scriptures, and administration of the Sacraments in the plainest, and simplest manner, were matter enough to furnish out a sufficient Liturgy, though nothing either of private opinion, or of church pomp, of garments, or prescribed gestures, of imagery, of musick, of matter concerning the dead, of many superfluities which creep into the Church under the name of order and decency, did interpose itself. To charge Churches and Liturgies with things unnecessary, was the first beginning of all superstition.
If the special guides and fathers of the Church would be a little sparing of encumbering churches with superfluities, or not over-rigid, either in reviving obsolete customs, or imposing new, there would be far less cause of schism, or superstition.
The Anglicans said:
It was the wisdom of our Reformers to draw up such a Liturgy as neither Romanist nor Protestant could justly except against. For preserving of the Churches' peace we know no better nor more efficacious way than our set Liturgy; there being no such way to keep us from schism, as to speak all the same thing, according to the Apostle. This experience of former and latter times hath taught us; when the Liturgy was duly observed we lived in peace; since that was laid aside there bath been as many modes and fashions of public worship as fancies.
If we do not observe that golden rule of the venerable Council of Nice, 'Let ancient customs prevail,' till reason plainly requires the contrary, we shall give offence to sober Christians by a causeless departure from Catholic usage, and a greater advantage to enemies of our Church, than our brethren, I hope, would willingly grant.
The Anglicans won.
The one thing both sides did agree on was including Scripture readings from the Authorised — King James — Version of the Bible.
The Savoy Conference ended on July 24, 1661.
Fifth Prayer Book, 1662
On November 20, 1661, a committee of Anglican bishops was appointed to revise the Prayer Book.
They completed their work on December 20. The Convocations of the Archbishops of York and Canterbury approved the Fifth Prayer Book.
On February 25, 1662, the new Prayer Book was annexed to the Bill of Uniformity.
After passing both Houses of Parliament, the Bill of Uniformity received royal assent on May 19.
The legislation then became the Act of Uniformity, and the Fifth Prayer Book — the Book of Common Prayer — was made mandatory for public worship in the Church of England. And so it remained until 1984.
Dearmer concludes:
It is sometimes said as a jibe against the Prayer Book that it is part of an Act of Parliament.
Yet:
our present Prayer Book was not one whit less the work of the Church, whose rights and liberties were most carefully safeguarded at every stage. The troublous century which we call the Reformation Period began with tyranny and oppression, but it ended with the establishment of constitutionalism in 1662; and the royalist Parliament which enforced the settlement, did at least represent the people.
The next entry will concern the 1662 Book of Common Prayer itself.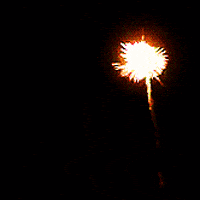 Best wishes to all my American readers for a happy Independence Day. I hope all, wherever they are in the world, have a happy Fourth of July.
May it be enjoyable, yet peaceful.
And may it be spent in good company, with excellent food and summertime beverages.
This year, Americans have channelled the spirit of Brexit:
The US Department of the Interior has a great little video (the length of a television advert) with beautiful photos of the American landscape from sea to shining sea as well as of those who fought to keep the nation free:
Below are a few reflections and facts about the American colonies' fight for independence and the country they built.
Happiness
Since the late 1970s, the notion of personal happiness became a priority first in American society then elsewhere in the Western world.
The Declaration of Independence, adopted on July 4, 1776, contains the following text (an amendment by the Committee of Five of Thomas Jefferson's initial sentence):
We hold these truths to be self-evident, that all men are created equal, that they are endowed by their Creator with certain unalienable Rights, that among these are Life, Liberty and the pursuit of Happiness. ——
Read it carefully.
Karl Denninger at Market Ticker points out (emphasis in the original):
I note that the Founding Fathers, wise men that they were, recognized this as they called out in the Declaration of Independence the fundamental human right to the pursuit of happiness.
Nowhere is attainment of happiness mentioned, nor can it be assured, and for good reason — it's mostly in our heads!
The Declaration of Independence does not guarantee happiness, only the pursuit thereof.
Life and liberty, on the other hand, are the bedrock of the document and the ideals behind the new nation.
It is ironic and sad that, today, life (abortion, euthanasia, murder) and personal liberty (constantly eroded) take second place to a misplaced and misguided idea of the achievement — rather than the pursuit — of happiness, which is impossible in a fallen world.
Freemasonry and the Founding Fathers
If only history were taught academically and disseminated publicly the way it was in 1976, the year of the Bicentenary, which I remember well.
Everything was much more straightforward then.
Over the past 20 years, aided by the Internet, every revisionist kook — 'Christian' and secularist — is coming out of the woodwork to denounce the Founding Fathers who made such painstaking efforts to give the world the United States of America.
I say 'world', because, by now, someone from nearly every country on earth has been able to settle there.
But I digress.
Much has been made by certain religious Americans about Freemasonry's role in the independence effort.
It is difficult to know what books and websites are telling the truth. By now, we may never know. With the passage of time come more biased perceptions and selective evidence.
One interesting webpage on the subject is called 'Freemasonry and the American Revolution'. Highlights follow.
On one Founding Father and President:
Thomas Jefferson was not a Freemason
nor was he part of any Illuminati Conspiracy
While there were a lot of Masonic lodges in the colonies, few Masons led the independence effort:
While some Freemasons joined the Revolutionary cause, the vast majorities of American Revolutionaries were not members of the Masonic fraternity. Important Revolutionary leaders like Thomas Jefferson, Thomas Paine, John Adams, and Patrick Henry were not Freemasons. Of the fifty-six signers Declaration of Independence only eight or nine can be shown to have been Freemasons.[4]
On George Washington's commitment to the Masons:
While Masons shamelessly promote George Washington's membership and sometimes allege his persevering zeal for the Masonic fraternity, his commitment to the organization is unclear. In 1798 Washington wrote to a Reverend Synder, "to correct an error you have run into, of my presiding over the English Lodges in this country. The fact is I preside over none, nor have I been in one more than once or twice in the last thirty years." As early as 1780, Washington called Freemasonry "Child's Play" and subsequently announced to a committee of right worshipfuls of King David's Lodge, that it was not agreeable to him to be addressed as a Mason. When Washington retired to private life, Freemasons Andrew Jackson and Edward Livingston were two of the three men to vote AGAINST Congressional resolutions giving thanks to this great man. It is unclear whether the third man was also a Mason.[5]
The essay says that Benjamin Franklin was cagey about his membership.
General Lafayette joined the Masons only after the Revolutionary War. He seemed sceptical of them during a trip to New York City:
To-morrow, I am to visit the schools; I am to dine with the Mayor; and in the evening, I suppose, I am to be made VERY WISE by the Masons.
The traitor Benedict Arnold was a Freemason.
The article says that in early America, the Masons were somewhat divided post-independence. Those who supported independence sided with the Founding Fathers. Many others wanted to retain a certain primacy that harked back to England:
The American Revolution had a profound impact on the America's Masonic lodges. It should come as no surprise that many American Masons were swept up in the spirit of non-Masonic giants like Thomas Jefferson. However, Freemasons were inherently ideologically opposed to the egalitarian beliefs of America's revolutionaries. After the war was over many Masons, who had benefited from strong ties to the English Monarchy's hierarchical and class oriented structure, worked to create 'a new hierarchical order' which could preserve and promote exclusive membership privileges in a country without a ruling monarch.
I have no opinion on this. It was the most thought-provoking piece of historical research I've seen, and it seemed worth citing.
Freemasonry or not, there is always a pecking order. Every society, even the most 'egalitarian', has one.
Christianity and independence
Another contentious subject today — an era where the vast majority of Americans have plenty of creature comforts to hand and every citizen has free access to the democratic process — is whether the Revolutionary War and subsequent independence were biblical.
A number of Protestant pastors today think Romans 13 should be obeyed at all costs. These are men who live comfortable lives. They are firmly middle class. They do not know what it was to live in the American colonies.
Anyone who thinks American independence was unbiblical, disobedient or ill-advised should move to Canada.
Yet, notice that these pastors keep appearing like the proverbial bad penny, establishing their churches in the United States and making a living off of the American people.
If the Revolutionary War and the War of 1812 were not destined, respectively, to achieve and maintain independence, the British would have won. Of that, we can be sure.
Let us now look at a webpage from a history about the early United States, 'III. Religion and the American Revolution'. Excerpts, a summary and graphics follow.
Although the essay does not mention it, the 18th century was the era of the First Great Awakening:
World events at the time of the First Great Awakening
George Whitefield, a great preacher in the First Great Awakening
The powerful preaching and widespread revivals were important in the life of colonial America and no doubt influenced how the settlers viewed the British. Not all were anti-British. However, the more vocal supporters of British rule had to either keep their views quiet or move. Some Loyalists — pejoratively called Tories (bandits) — went back to Britain and others settled in Canada.
'Religion and the American Revolution' says that clergy were similarly divided.
I have read elsewhere that some clergy supporting independence cited Acts 5:29 (when the temple leaders tried to forbid the Apostles from preaching):
29 But Peter and the apostles answered, "We must obey God rather than men.
In any event (emphases mine):
The Revolution strengthened millennialist strains in American theology. At the beginning of the war some ministers were persuaded that, with God's help, America might become "the principal Seat of the glorious Kingdom which Christ shall erect upon Earth in the latter Days." Victory over the British was taken as a sign of God's partiality for America and stimulated an outpouring of millennialist expectations–the conviction that Christ would rule on earth for 1,000 years. This attitude combined with a groundswell of secular optimism about the future of America to create the buoyant mood of the new nation that became so evident after Jefferson assumed the presidency in 1801.
Jonathan Mayhew (1720-1766) was born in the colony of Massachusetts. He was a Congregationalist minister who took strong exception to the Anglican Church:
Jonathan Mayhew considered the Church of England as a dangerous, almost diabolical, enemy of the New England Way. The bishop's mitre with the snake emerging from it represented his view of the Anglican hierarchy.
Mayhew asserted that resistance to a tyrant was a "glorious" Christian duty. In offering moral sanction for political and military resistance, Mayhew anticipated the position that most ministers took during the conflict with Britain.
A Presbyterian minister from New York, Abraham Keteltas (1732-1798):
celebrated the American effort as "the cause of truth, against error and falsehood . . .the cause of pure and undefiled religion, against bigotry, superstition, and human invention . . .in short, it is the cause of heaven against hell–of the kind Parent of the Universe against the prince of darkness, and the destroyer of the human race."
Peter Muhlenberg (1746-1807), a Lutheran pastor from Pennsylvania who served in the Continental Army and later as a congressman, was the foremost 'fighting parson':
The eldest son of the Lutheran patriarch Henry Melchior Muhlenberg, young Muhlenberg at the conclusion of a sermon in January 1776 to his congregation in Woodstock, Virginia, threw off his clerical robes to reveal the uniform of a Virginia militia officer. Having served with distinction throughout the war, Muhlenberg commanded a brigade that successfully stormed the British lines at Yorktown. He retired from the army in 1783 as a brevetted major general.
The Scottish-born president of Princeton University, John Witherspoon (1723-1794), a Presbyterian
minister, was dubbed the most 'political parson' of the Revolutionary period. He represented New Jersey in the Continental Congress and, as such, was a signatory to the Declaration of Independence:
As president of Princeton, Witherspoon was accused of turning the institution into a "seminary of sedition."
Religious inscriptions were common on Revolutionary flags and banners, such as the one below:
Its saying is still used today where Americans oppose bureaucracy and the Deep State.
Incidentally, the Quakers suffered a schism. Those who wanted to join the Revolutionary effort broke away from their pacifist brethren and became known as the Free Quakers. They built their own Free Quaker meeting house in Philadelphia.
Conclusion
Unlike the French Revolution and the Bolivarian liberations of various South American countries from Spain, the American Revolution was well rooted in the Bible and Christian preaching. The other two were purely secular.
Any country which turns to God will receive His merciful blessings.
However, based on the nature of its independence effort, tied as it was to scriptural and Christian support, the Great Republic has survived this long because of Americans' enduring faith in the Almighty.
Long may it remain so.
Mother's Day in the US — Sunday, May 14, 2017 — brought tributes to President Donald Trump's mother Mary on The_Donald which included this tweet:
I did a little more digging and found two interesting videos on the former Mary Anne McLeod (1912-2000), who emigrated from the Isle of Lewis in 1930 and arrived in New York to live with her sister Catherine on Long Island.
Mary worked as a domestic servant, possibly as a nanny to a wealthy family. She lost her job during the Depression, but presumably was re-employed in another household.
Catherine introduced Mary to the enterprising property developer Fred Trump at a dance a few years later. The two fell in love and married in 1936. They moved to Jamaica Estates in Queens. Mary was a homemaker and charity volunteer.
The following video describes Mary McLeod's family history, going back to the 19th century:
Genealogist John Lawton, cited in the film, says that no one on Lewis used surnames until the 19th century. Mary McLeod's ancestors were Smiths and McLeods. The men worked as fishermen and crofters in the 19th century. Many families were relocated on the island during that time, and Mary's ancestors ended up in Tong, a village three miles away from Stornoway.
In the early 20th century following the First World War, so many of Lewis's young men had lost their lives that it was difficult for the island to revive their fishing industry and crofting. That was also true of other Scottish islands in the Outer Hebrides.
Most young people, including young women, left for North America to pursue a better life. Mary, Catherine and another sister left at different times for the United States. It is unclear what happened to their other seven siblings.
Their parents ran a small shop in the village, and the croft house still stands. Mary's cousins live there now but do not give interviews about the Trump family.
Locals say that the McLeods were better off than most in the village. Certainly, the family homestead is larger than one would expect, but with 12 people living there, there was probably just enough room for everyone.
Mary's first language was Gaelic. She returned to visit family 20 times once she moved to New York and always spoke Gaelic during her stay on Lewis. She also attended church on every trip.
The next video describes more about Fred and Mary Trump's home life and the influence they had on the US president:
Fred Trump had firm ideas on how Mary was to run the household and raise their five children. Mary had to give him a daily report on the children's behaviour.
Their daughters — Maryanne and Elizabeth — were closer to their mother than the three boys, Fred Jr, Donald and Robert. Fred took the boys to his building sites to pick up discarded nails and bottles. Fred gave the nails back to the workmen to straighten out and reuse. The boys collected deposit money for the bottles. Fred raised the boys to be tough. He lost his own father at the age of 13 and went into business with his mother at the age of 15. By the age of 18, he had built and sold his first house.
As a child, Donald doubted his mother's intelligence, because, she was, after all, either at home or volunteering for charity. His sister Maryanne set him straight one day and told him things he didn't know or hadn't noticed about Mary. He changed his mind and began looking at his mother in a new light.
Mary later went to work for Fred. She would ride in her chauffeur-driven Rolls Royce to the various Trump properties to collect the coins from the washing machines. She was known to wear fur coats on these trips. As she grew older, her personal style became more extravagant. She was also known to be the life and soul of the party, but in a congenial way, making everyone feel comfortable.
Donald picked up a lot from both parents, which affected his own family life. Donald Trump, like his father Fred, is the head of his household. What he says goes. Like Fred, he, too, expected his own children to behave in a certain way that would not disgrace the family. He wanted his wives to be mothers first and foremost. They were also active in charity work.
What the video did not say was that Mary gave her five children Bible lessons. Trump was sworn in on that Bible on Inauguration Day, with the Lincoln Bible underneath it.
The following video shows what he inherited from his mother — facial expressions and hairstyle:
Mary gave a short interview to two Irish people. This took place at her son's Taj Mahal resort in Atlantic City in 1994. (Three years earlier, at the age of 79, she had been the victim of a brutal mugging. She tried to fight off a 16-year-old mugger and sustained severe injuries, some of which were permanent. Fortunately, a delivery driver came to her rescue and apprehended the assailant. Donald paid off the man's mortgage as a reward.)
In the video, Mary says that she was always close to the Irish people in the New York area. She was a personal friend of the man in the video, who is a singer and was performing at the Taj Mahal.
Mary says that she and Donald even went to a benefit for the Carmelite nuns in New York and raised a substantial sum of money for them. This seems to be where he got his admiration for Catholics, even though Mary was a Presbyterian and the children were also raised in that denomination.
Her son has picked up her talent for being courteous and generous with everyone.
I quite like the Instagram that President Trump posted on Sunday showing the First Lady and their son Barron. It's clear that Barron idolises his mother — and quite rightly. Melania tweeted the photo:
The second video above said that Trump idolised his mother and that part of the reason for his earlier marriage difficulties was that no woman could possibly measure up to Mary.
The same could happen with young Barron. Melania will be a tough act to follow.
Further reading:
Mary Anne McLeod Trump (Wikipedia)
Donald Trump was inaugurated five days ago.
Some Christians are disconcerted. A few examples of essays posted last week on the subject follow. Emphases mine below.
1/ John MacArthur's Grace To You (GTY) blog has an excellent post by staffer Cameron Buettel who reminds GTY readers about obedience to government, specifically Romans 13:1-5 and MacArthur's sermon 'Why Christians Submit to the Government'.
GTY readers — conservative Evangelicals — were most unhappy. How on earth could an immoral, unbiblical man become president? One surmises they would have preferred the scheming, conniving and possibly criminal 'Crooked Hillary'. Bottom line: Trump isn't Christian enough to be in the Oval Office! (As if abortion and single sex marriage advocate Obama was?!)
2/ Moving along to the Episcopalian/Anglican site, Stand Firm, one of their contributors, A S Haley, was, rightly, more concerned about what he calls the Sea of Political Correctness. In 'A Wave of PC Crashes into a Solid Barrier', Haley points out:
The Sea of Political Correctness, fed since November 9 by the tears of the self-righteous, is now engulfing its devotees and followers. Vainly casting about for safe spaces where they may continue to breathe air unsullied by what they perceive as the sulfurous emanations of their opponents, they are gasping, choking and sinking as wave after wave of fresh emotional outbursts crashes over their heads …
The politically correct crowd was so certain of its ability to name the next President that it shattered on the shoals of the Electoral College. It has been unable since then to re-form under a single, agreed leader. It is instead trying to coalesce under a common hatred of the successful candidate. Hatred, however, like fear, needs a crowd in which to dissolve, and a crowd needs direction—which is supplied by a leader.
Although I disagree with Haley when he says that Trump's platform lacks
concrete programs of proposed legislation and executive actions
because those had been laid out in detail on Trump's campaign website for over a year, he is correct in saying:
there is every reason to hope that a beginning has been made—is being made as I write—and that, with God's grace, America may truly once more show the way in its humility, in its decency, and in its willingness to serve without expectation of reward.
One of Haley's readers wrote about the protests during the weekend of the inauguration:
In fact, since one of the main complaints about Trump is his vulgarity, the vulgarity and viciousness of these speakers should negate any of those complaints.
I hope so. How can people — e.g. the GTY readers above — miss the stark contrast?
3/ From there, I went for a Reformed (Calvinist) perspective. Dr R Scott Clark of of Westminster Seminary California is the author of several books on the Reformed Confessions. He also writes the ever-helpful Heidelblog. He posted an excellent essay at the time of the inauguration, 'A Reminder Of Why We Should Not Long For A State Church'.
The GTY readers moaning about Trump not being Christian enough should peruse it, but it looks at something anathema to conservative biblicists: history.
Excerpts follow:
… I am regularly astonished at the number of American Christians who seem to want a state-church. They seem not to understand the history of the post-canonical history of state-churches nor the difference between national Israel and the USA …
The governor of my state is a former Jesuit seminarian turned New Ager. I certainly do not want the Hon. Edmund G. Brown, Jr dictating what is to be preached or when it is to be preached. I am sure that Americans who advocate for a state-church do not want the Hon. Barack Hussein Obama or Donald J. Trump to meddle in the life of the institutional church.
Of course, when this objection is raised, the reply is an appeal to an eschatology of great expectations. This raises the problem of the chicken and the egg. Does the postmillennialist want to facilitate the coming earthly glory age through a state-church or is the state-church only to come about after the glory age has descended? This is not clear to me …
Under the new covenant and New Testament, there is no state-church. There is the state and there is the church. Calvin described these two realms as God's duplex regimen (twofold kingdom). He rules over both by his providence but he rules the church, in his special providence, by his Law and Gospel revealed in holy Scripture. He rules over the civil magistrate by his general providence through his law revealed in nature and in the human conscience (see Romans 1–2) …
The visible church's vocation is to announce the Kingdom of God in Christ, to preach the law and the gospel, administer the sacraments and church discipline (Matt 16 and 18) …
4/ I then sought another sensible Calvinist perspective, this time from Dr Michael Horton, who also teaches at the same seminary as Dr Clark. He is Westminster Seminary California's J. Gresham Machen Professor of Theology and Apologetics.
The Washington Post invited Horton to write an article on faith. On January 3, the paper published 'Evangelicals should be deeply troubled by Donald Trump's attempt to mainstream heresy'. It concerns one of the prosperity gospel preachers who prayed at the inauguration: Paula White.
On the one hand, I heartily agree that White is a very poor example of a Christian pastor. On the other hand, she and Trump found solidarity in the prosperity gospel which he grew up with under Norman Vincent Peale. Furthermore, White was helpful to his campaign in getting out the vote among this sector of misguided churchgoers.
Even more unfortunate than her praying at the inauguration is the news that she will head the Evangelical Advisory Board in the Trump administration. I suspect this had not been announced when Horton wrote his article. Still, Trump is no theologian. I refer readers to Clark's essay above.
Horton points out that such preachers have been around the White House before and are popular among certain sections of American society:
Peale and [Robert 'Crystal Cathedral'] Schuller were counselors to CEOs and U.S. presidents. Word of Faith has been more popular among rural sections of the Bible Belt, where faith healers have had a long and successful history. But in the 1980s, the two streams blended publicly, with Copeland, Hinn and Schuller showing up regularly together on TBN.
He goes on to explain the dangerous heresy:
Televangelist White has a lot in common with Trump, besides being fans of [Joel] Osteen. Both are in their third marriage and have endured decades of moral and financial scandal. According to family values spokesman James Dobson, another Trump adviser, White "personally led [Trump] to Christ."
Like her mentor, T. D. Jakes, White adheres closely to the Word of Faith teachings. Besides throwing out doctrines like the Trinity and confusing ourselves with God, the movement teaches that Jesus went to the cross not to bring forgiveness of our sins but to get us out of financial debt, not to reconcile us to God but to give us the power to claim our prosperity, not to remove the curse of death, injustice and bondage to ourselves but to give us our best life now. White says emphatically that Jesus is "not the only begotten Son of God," just the first. We're all divine and have the power to speak worlds into existence.
Again, Trump doesn't get this because his family left their mainstream Presbyterian church in Queens after his confirmation to worship at Peale's Marble Collegiate Church in Manhattan. After Trump married Ivana and became even more successful, he drifted away from the church. Although in recent years he has been attending Episcopal church services, his theological formation isn't very good. But, again, echoing Calvin's two-fold kingdom theology, voters did not elect Trump as Pastor of the United States but rather President of the United States.
I nodded in agreement to this comment, which is 100% true:
Trump is president not a theologian and Horton shouldn't be holding him up to that standard. Where was Dr. Horton when Planned Parenthood and the Gay marriage thingy was going full steam under Obama. Yes, Horton, we realize you are not an evangelical fundie, but jumping on Trump for this?

Michael plays the 'guilt by association' card very well.
Correct. I do not recall Horton criticising Obama's policies very much. I've been reading and listening to him since 2009.
5/ Finally, I found Dr Carl Trueman's article on First Things, 'President Trump, Therapist-In-Chief?'
Trueman, a Presbyterian, is Professor of Historical Theology and Church History and holds the Paul Woolley Chair of Church History at Westminster Theological Seminary in Philadelphia. He is politically centrist but theologically conservative.
Trueman says:
I agree with Horton's analysis but would take the concern a step further. All Americans, not just Evangelicals, should be worried that Paula White is praying at the inauguration, though not for particularly religious reasons. By and large, the rites of American civic religion are harmless enough, bland baptisms of the status quo by the application of a bit of liturgy emptied of any real dogmatic significance or personal demands.
That is what inauguration prayers are largely about. Rightly or wrongly, everyone is represented, especially those who were helpful to the incoming president during campaign season.
He concludes that the real shame is that Trump seems to be endorsing the notion of 'Psychological Man'.
However, once again, may I remind Drs Trueman and Horton: voters did not elect Trump to serve as the nation's pastor-in-chief.
6/ The best rebuttals to Trueman's article is in the comments to his essay. The two comments that nailed it perfectly came from Mike D'Virgilio, whose website is called Keeping Your Kids Christian. It looks very good.
D'Virgilio is a Trump supporter and I agree with his assessments. Excerpts follow. First, from this comment:
… I believe Trump is a net positive for Christianity because what he's doing (including putting the huge "Merry Christmas" signs on his podium during his thank you tour) is potentially contributing to the re-building of the Christian plausibility structure of America. The term "plausibility structure" goes back to sociologist Peter Berger's 1967 book The Sacred Canopy. In a more recent book he defines this simply as, "the social context within which any particular definition of reality is plausible". In other words, what *seems* real to people. For the last 50 years the secularists have driven American culture off a cliff (via education, media, Hollywood, etc.) so that the dominant plausibility structure has been postmodernism/relativism/materialism/secularism (they are all logically intertwined). So God for many people (the rise of the "Nones" for instance) *seems* no more real than Santa Claus. Rarely, if ever, do people grapple with the evidence for the truth claims of Christianity; they just drift away or don't see it as relevant at all.
So Trump, regardless of the content of his own faith, or those at his inauguration, is possibly making Christianity plausible again. Most Americans don't pay attention to what these people actually believe, the theological content of their faith, such as it is. But all of a sudden with Trump this Christianity thing doesn't seem like such the ugly cultural step-child anymore … None of this will change over night, but the arrival of Trump is the first time I've had hope in this regard since, oh, I was born!
… And I agree with pretty much everything Carl says here (I'm a graduate of Westminster myself), but I don't at all agree that Trump is contributing to a therapeutic faith and the triumph of the psychological …
This is from D'Virgilio's second lengthy comment:
… There is no other candidate who has done what Trump has done, or could be doing what he's doing. Cruz is closest of the bunch, but I'm afraid he's just not a winsome fellow. Once you get beyond the caricature of Trump, he's a very likable, appealing showman. Everyone who knows him likes him, says he's humble (impossible to believe for many) and kindhearted.
The greatest thing he's done is blow up political correctness. He's taken that on, along with the shamelessly corrupt media that promotes it, in a way no other Republican can even get close. This is huge for a Christian plausibility structure because PC is antithetical to a biblical/classical (in the sense the objective truth exists) worldview …
And Trump was Trump before the Apprentice. Trump made the Apprentice, the Apprentice didn't make Trump. So I totally disagree Hollywood had anything to do with making the man, The Man. I don't disagree with your assessment of the secular materialism, which is one of the reasons I initially wanted nothing to do with Trump … He doesn't have to be an orthodox, Bible believing Christian to fight for Christians, to appreciate and respect Christians, to love America and the Christian influence in its history. I leave the soul judgments to God. I'm just grateful he's our next president, and not that other person.
I realise some readers are apprehensive about Trump, what he might do and what he represents. I hope this has given them some food for thought, especially in terms of Christianity in America.
Let's remember that there were four other members of the clergy besides Paula White and a rabbi. Furthermore, in his remarks, Franklin Graham reminded everyone that there is only one God.
In closing, sensible Christians living in the United States should be relieved Trump is in the White House. This will be borne out in due course.
In the meantime, rather than sitting around carping, we can always pray that he becomes a better, more orthodox Christian.
A great many Americans despise Donald Trump.
An ex-Hillary supporter from 2008 is supporting Trump this year. He is a retired lawyer who is flummoxed by anti-Trump sentiment. This is what he said during the primaries (emphases mine):
For me it all boils down to this: Trump is a gamble. The establishment is a certainty.
The establishment will destroy this nation. That is a fact.
Trump may save it, provided it is not too late. That is the gamble.
…
I ran into a young lady who wants Bernie, but will not go to the polls to vote for him.
But if Trump is the Republican nominee, then she will go to the polls and vote against him.
She admitted the reasons she would do this[:] because Donald is not nice.
In other words it is a matter of style–NOT SUBSTANCE.
Would it matter to you if he gave you a better future, even though he is not nice?
Would it matter to you if someone who was nice, condemned you to a negative future?
Echo answereth not. Neither did she.
This is the same drivel I got from another young woman eight years ago.
She said she did not want Hillary because Obama was so full of hope.
Like the show title: Just shoot me.
Keeping such sentiments in mind, it is now time to write about Donald Trump's Christian upbringing. Like him, it won't be perfect enough or orthodox enough for some. Nonetheless, it deserves to be known.
In April 2015, before he launched his bid for the presidency, Trump gave an interview to CBN. He was confirmed at the First Presbyterian Church in Jamaica, Queens. He brought his Confirmation picture to the interview.
(Image credit: First Presbyterian Church)
Founded in 1662, it is the oldest continuing Presbyterian congregation in the United States. While the buildings have changed over the centuries, it remains on its original site. It is likely that, when the Trump family — Mary, Fred and their five children — were members, the Revd Andrew Magill was pastor:
He was a dynamic minister and an extraordinary leader. During that time, church membership flourished to more than one thousand as it continued to provide a safe and spiritual environment for the community it served.
The Trumps then began attending the Revd Dr Norman Vincent Peale's Marble Collegiate Church in Manhattan. The Federalist found quotes from Mary Trump on the importance she attached to Christian belief:
Trump's mother hoped that the pastor's teaching would stick in her children: "I tried to get it into their heads that they had to believe," she said. "Whether it shows or not, it's in there because I put it in there."
Although Marble Collegiate Church is affiliated with the Reformed Church in America, many members attending were, or at least self-identified as, Presbyterians. The Trumps were one such family.
Norman Vincent Peale was an unorthodox preacher and the first to promote popular psychology over the Bible. He was Robert Schuller's mentor. That said, he also took traditionally Protestant perspectives on social issues. My parents' friends, Protestants, loved his books. My Catholic mother said that the Pope forbade reading them.
Dr Michael Horton, writing for Christianity Today (CT), explains Peale's style (emphases mine):
Blending pop-psychology and spirituality, Peale's The Power of Positive Thinking (1952) remained on The New York Times bestsellers list for 186 weeks. Nicknamed "God's Salesman," Peale was criticized for trivializing Christianity. Reinhold Niebuhr said that he "corrupts the gospel," and that he helps people "feel good, while they are evading the real issues of life."
In the 1952 election, Peale declared presidential candidate Adlai Stevenson unfit because he was divorced. For his part, Stevenson quipped, "Speaking as a Christian, I find Paul appealing and Peale appalling." During the Kennedy-Nixon campaign, which began his long relationship with the Nixon White House, Peale declared, "Faced with the election of a Catholic, our culture is at stake."
He caught flak afterwards. In 1982, he told People magazine:
"I made a mistake," said Peale, "You couldn't get me near a politician now. Government isn't moral or immoral. It's just plain amoral."
Horton says that the Trumps attended Marble Collegiate Church every Sunday. Later, Peale officiated at three Trump weddings, his and those of his two sisters. He also baptised one of Trump's two sons by Ivana. Trump also threw a 90th birthday party for the minister.
At the time the Trumps began attending, Peale had already transformed Marble into 'the businessman's church'. The Washington Post explains:
Fred Trump, then a successful developer in Brooklyn and Queens, began attending the services with his wife, drawn as many business executives were to Peale's can-do theology and his belief that faith could lead to greater success.
"I know that with God's help," the minister wrote, "I can sell vacuum cleaners."
"He was the embodiment of the salesman's spirit," [Michael] D'Antonio [a Trump biographer] said of Peale. "And Fred was at bottom a salesman. It's not a surprise that Fred Trump would gravitate towards the church."
The American Spectator quoted Donald Trump on Peale:
I go to church and I love God and love my church. And Norman Vincent Peale. The great Norman Vincent Peale was my pastor. The Power of Positive Thinking.
Everybody's heard of Norman Vincent Peale? He would give a sermon. You never wanted to leave. Sometimes we have sermons and every once in a while we think about leaving a little early, right? Even though we're Christian.
Dr. Norman Vincent Peale would give a sermon. I'm telling you I still remember his sermons. It was unbelievable. And what he would do is bring real life situations, modern day situations into the sermon. And you could listen to him all day long. When you left the church you were disappointed that it was over. He was the greatest guy.
And Peale thought highly of Trump. First Things tells us:
In 1988, Peale predicted that Donald Trump would become "the greatest builder of our time—he's a very ingenious man." Peale also saw in Trump not only kindness and courtesy but also a trait some others have missed—"a profound streak of honest humility."
I read elsewhere that when Peale married Donald and Ivana, Trump practically melted in the pastor's presence. It seemed that only Peale could bring him to heel in the gentlest of ways, just by standing in front of him.
The Federalist summed up their similarities and success this way:
Both men successfully cultivated a popular and populist image by convincing Americans that they were hoi polloi even as they hobnobbed with the power elite. Of course, the elite never really accepted either man, but it was willing to tolerate their pandering so long as they didn't make naked appeals to the worst prejudices of their fans.
Peale was, in a way, a Trump for his church and many Protestants in the second half of the 20th century. The People interview says:
his passionate eloquence, legendary optimism and accessible style, has turned Marble Collegiate from the near-insolvent midtown New York parish it once was into a popular, hot-ticket attraction. Each Sunday there are two sold-out services. (For those who can't find a pew in the large Romanesque nave, closed-circuit TV is available elsewhere in the church.) People line up 15 minutes beforehand. "You'd think God was holding His closeout sale," observes a policeman surveying the crowd. Just before the sermon, Peale calls for an intermission. The service is being recorded for TV and radio. Cameramen have to reset their videotape. It feels like the commercial time-out at a pro football game. Marble Collegiate is as up-to-date as space medicine.
His wife, Ruth Stafford Peale, was equally involved in the ministry, which included Guideposts magazine and The Foundation for Christian Living, based in Pawling, NY. Mrs Peale told People:
"I'm here nearly every day," says Ruth Peale. "Norman has an office here too. But I have the veto power. And I believe the foundation should be run on the strictest principles of efficiency and organization."
The Peales did very well for themselves:
At present he and Ruth have a nine-room church-owned apartment on Fifth Avenue as well as their extraordinary homestead in Pawling. On Hill Farm's 200 rolling acres, Dr. and Mrs. Peale can indulge in their favorite pastime, walking, and their indoor pool is close by. But there are no servants on the estate. "I'm chief cook and bottle washer," Ruth will tell any guest. She is also chauffeur; the license plate on her Cadillac reads RSP5, and she doesn't trust Norman to drive.
Their children turned out well, too:
The Peale children—Margaret Ann, 48, married to a Presbyterian minister, Paul F. Everett; John, 45, a professor of philosophy at Longwood College in Farmville, Va.; and Elizabeth, 39, whose husband, John Allen, is a vice-president at Reader's Digest—have shown no sign of rebellion or unseemly negativism.
Peale summed up his Christian belief this way:
"That's to persuade as many people as I can that the only rational way to live is to follow the greatest thinker who ever thought, namely Jesus Christ. That's the way to peace—within the individual, within the family, within the world. And it's the way to serenity, excitement, enthusiasm and the real values of life. I've been preaching this now for half a century, and there's still a few people I haven't persuaded. So I've got my work cut out for me."
If Peale's message has, at times, seemed rather subjective and materialistic, he doesn't hesitate to answer that criticism. "Love thy neighbor as thyself," he says. "That's one of the most subtle statements in the Bible. The more you esteem yourself, the more you'll consider your neighbors with esteem."
This is what the Trumps would have heard and read:
The way to happiness: keep your heart free from hate, your mind from worry. Live simply, expect little, give much. Fill your life with love. Scatter sunshine. Forget self, think of others. Do as you would be done by. Try this for a week and you will be surprised.
They would also have recognised these gems that Politico pulled from The Power of Positive Thinking:
"Believe in yourself!" Peale's book begins. "Have faith in your abilities!" He then outlines 10 rules to overcome "inadequacy attitudes" and "build up confidence in your powers." Rule one: "formulate and staple indelibly on your mind a mental picture of yourself as succeeding," "hold this picture tenaciously," and always refer to it "no matter how badly things seem to be going at the moment."
Subsequent rules tell the reader to avoid "fear thoughts," "never think of yourself as failing," summon up a positive thought whenever "a negative thought concerning your personal powers comes to mind," "depreciate every so-called obstacle," and "make a true estimate of your own ability, then raise it 10 per cent."
Trump family thinking and Peale thinking went hand in hand. Politico explains:
Long before this self-esteem guru codified his canon, Donald's grandfather Friedrich used Peale-like confidence and tenacity to make the first Trump fortune during the Klondike gold rush. A few decades later, Donald's father, Fred, deployed proto-Peale thinking to become a multimillionaire real estate developer in Brooklyn and Queens. And Donald Trump himself has cited Peale's advice many times in his own career.
Namely:
in a 2009 interview with Psychology Today he gave Peale's book credit for his survival. Citing his father's friendship with Peale and calling himself "a firm believer in the power of being positive," he said, "what helped is I refused to give in to the negative circumstances and never lost faith in myself. I didn't believe I was finished even when the newspapers were saying so."
Trump also incorporated Peale's style into his own means of communication:
Peale spoke extemporaneously during sermons, in simple, folksy language, a technique Trump uses at his rallies. Peale delivered his message through books and magazines, and even appeared on popular TV shows such as "What's My Line?" Trump starred in his own reality-television series and is a ubiquitous presence on Twitter and talk shows.
"I can see the similarities," said Carol V.R. George, a historian who wrote a biography of Peale titled "God's Salesman." "The very enthusiastic way Trump communicates. The lack of notes. Peale said you need to know what you're going to say. He could talk off the cuff for an hour."
Ultimately, The Federalist says:
This—not an orthodox Christianity or principled conservatism—is the faith that animates Donald Trump and his many followers. It is nostalgic and self-affirming, unconcerned with doctrine but defensive about identity.
Adlai Stevenson once quipped that he found "Paul appealing and Peale appalling." Those who find Trump similarly appalling should remember that their reaction, like Stevenson's, is not shared by a great number of Americans. Faulting Trump for his lack of consistency as a Christian or conservative will do nothing at all to dampen the enthusiasm of his supporters.

John Peale, the late minister's son and a retired philosophy professor, is now 79. He and Trump do not know each other. He told the Washington Post that he sees no reflection of his father's theology in what Trump says or does:
Peale said he became upset last fall after reading a Politico article that claimed that Norman Vincent Peale helped shape Trump.
The article in question is from an October 2015 edition of Politico magazine.
Two months earlier, in August, Trump said he was still attending Marble, but the church issued a statement clarifying that he is not a member of the congregation. I have read that, in recent years, the church has shifted its theology from self help to progressive social justice, which indicates that Trump is unlikely to have been there lately.
He, Melania and Barron, age 10, definitely attend church at Easter. Melania's Twitter feed had a photo of the church they went to in 2015: the Catholic one in Palm Beach. (She did not say, but I recognise it, having been there twice with my mother for Mass.) This year, a Trump supporter took a photo of them on Easter Day in a Protestant church in New York. Trump also attended a Presbyterian service earlier this year during the primaries and read the lesson from 'Two Corinthians'. He told CBN in 2011 that he also attends every Christmas and when he can.
It should come as no surprise that none of the writers of the articles approves of Donald Trump.
But … and it's a big BUT
Dr Horton, who wrote the Christianity Today article, is a professor, minister and theologian I greatly respect. I have several posts citing his wisdom on Reformed theology.
However, here, by only criticising, Horton's not helping.
It is evident that the Republican candidate has a flawed, incomplete knowledge of the Bible and Christian teaching. Trump receives the Supper — the 'cracker', as he puts it — as a means of forgiveness, forgiveness which he says he has never requested because he doesn't need it.
A few days ago, Trump spoke in Iowa and told his supporters how much the Evangelical vote meant to him. He then quoted Robert 'Crystal Cathedral' Schuller. Peale was Schuller's mentor. Therefore, it would appear that Trump connects all Evangelicals with the self-help-prosperity gospel.
That would be wrong, but, for his purposes, Trump probably did the right thing in citing Schuller, who was born and raised in Iowa. There was no shortage of applause.
Trump does not realise that most Evangelicals know the Bible well and have a deep relationship with Jesus Christ. The prosperity gospel does not enter into their way of thinking; in fact, they shun false teaching.
The prosperity gospel is the only teaching — false as it is, by Peale — that Trump knew post-Confirmation.
For that reason, someone as Christian as Horton might have offered to end his article by asking that everyone reading it pray for Trump. However, he did not.

Nor do some people reading this post.
I have not seen one anti-Trump person on here view him with pity or advocate that we pray for his return to a proper church and Christian teaching.
Yet, these same people readily preach forgiveness and pardon of others.
Is that Christlike? Or is it a sin of omission?

I would be interested in seeing Hillary Clinton's application and practice of Methodism dissected the way Donald Trump's Presbyterianism has been in the media. But that day will never come.
However, as a nun put it to me about Mitt Romney's Mormonism in 2012, 'You're not appointing him pastor of your church or to another ecclesiastical position, you're voting for him for president.'
Agreed.
Returning to the retired lawyer's comment at the beginning of this post, we should be focussing on Donald Trump's ability to lead the United States and the free world, rather than his knowledge of Christian theology.
Now that Ted Cruz has dropped out of the Republican race, right-of-centre Christians are concerned about whom to vote for in November 2016.
Ted Cruz was seen as the 'moral' choice for many churchgoers. I was never a supporter, and it emerges my instincts might have been right, especially as he suspended his campaign the day a startling family allegation, complete with photographic evidence, came to light. And it did not involve his wife Heidi.
What do these Christians do? They could vote for the Constitution Party.
The presumptive GOP nominee
However, the following questions should be asked and answered with thought and consideration:
Which candidate will best serve my family's and my needs?
Is there a candidate who pledges to raise the profile of Christianity in America? (Yes, and he's a Presbyterian.)
How much do I know about the presumptive Republican nominee?
As the past two posts have described — here and here — much media manipulation of the American public has occurred during the past eight years.
The media are now directing the narrative for the 2016 elections.
The candidate they dislike the most is the one who has pragmatic policies that will fix a broken America.
Yet, churchgoers say it would be immoral to vote for a man who is on his third wife and who speaks as he finds. Did it ever occur to them that the media are pushing certain themes — including accusations and quotes out of context — to steer honest Americans away from the man most likely to help them? Are the widespread negative optics influencing people unduly?
Have the churchgoers absorbing the media narrative and negative campaign advertising ever gone on YouTube to watch and listen to the candidate in question address the public — by now, hundreds of thousands of them?
If so, they would find a highly listenable extemporaneous speaker, one who puts forth his thoughts conversationally without the aid of a teleprompter. They will discover his plans for job creation and discouraging companies to leave the United States. They will hear how often he uses the words 'love' and 'amazing' — positively. They will understand why the US must stop being the world's policeman free of charge to foreign countries. They may even see his immaculately-groomed wife and children. All of his children, bar the youngest (aged 10), are gainfully employed. They have families of their own. They have never been in trouble with drugs, alcohol or the police.
Nor has the candidate in question, who is stone cold sober every moment of the day and night. He only needs four hours sleep, so is able to take calls from world leaders. He enjoys working and he enjoys challenges.
He will not start a war. For him, that would be defeat. He prides himself on his negotiating skills. He even speaks highly of his opponents — Cruz or Paul Ryan — and wants to get along with them. He is not the problem at this juncture. They are. The same goes for protesters attempting to disrupt and destroy private gatherings of his supporters.
'God qualifies the called'
You may remain unconvinced at this point.
However, in 2013, I read one of the Revd Walter Bright's posts which has stayed in my mind ever since.
It is called 'God doesn't call the qualified, He qualifies the called'. I hope he does not mind my borrowing it for use in a political context, but this election cycle has me thinking of the title at least once a day.
The opening paragraphs, excerpted below, come from a Facebook post:
Isaac was a day dreamer, Jacob was a cheater, Peter had a temper and denied Christ, David had an affair and tried to cover it up with murder, Noah got drunk. Elisha was suicidal, Jonah ran from God, Paul was a murderer and he was way too religious.
The post has this important message:
God is not looking for the qualified, he's looking for people who would just avail themselves to him. When Jesus called the 12, most of them were not even educated. Yet, Jesus equipped them and they turned the world upside down …
Those whom God calls, He equips.
This same principle can apply to many people in this life, including in a secular context.
Rahab and the Wall of Jericho
Rahab was a woman of ill repute. Bible translations describe her as a 'harlot' or 'prostitute'. Women in the Bible tells us the Bible story of the woman who ran an inn with her family:
They made their living by running a tavern: down- rather than up-market. It was a rowdy place, frequented by men who were not troubled by scruples. Rahab 'comforted' her customers from time to time. In short, she was no better than she should be.
Was she an upstanding, godly person? No.
Joshua 2 introduces her to us and describes her fearless work for the God she would come to know and love.
As Women in the Bible points out (emphasis in the original):
Even an ordinary person can further God's plan. Rahab was definitely from the wrong side of the tracks, but God used her to help His people.
She hid two Hebrew spies from soldiers who sought them.
She later negotiated with the Hebrew men, telling them that their people were a threat to her city, Jericho. She told them she put her life and those of her family members at risk by hiding them. The men promised to protect her and her family in return.
She worked with them to plan their escape and signal with a red cord that she and her family would not perish.
Again, she had no belief in the God of Israel at this point. She had a bad reputation. Yet, she was actively helping God's people and risking her life in the process.
Joshua 6 describes the fall of Jericho. It took a week:
15 On the seventh day they rose early, at the dawn of day, and marched around the city in the same manner seven times. It was only on that day that they marched around the city seven times. 16 And at the seventh time, when the priests had blown the trumpets, Joshua said to the people, "Shout, for the Lord has given you the city. 17 And the city and all that is within it shall be devoted to the Lord for destruction.[b] Only Rahab the prostitute and all who are with her in her house shall live, because she hid the messengers whom we sent …
22 But to the two men who had spied out the land, Joshua said, "Go into the prostitute's house and bring out from there the woman and all who belong to her, as you swore to her." 23 So the young men who had been spies went in and brought out Rahab and her father and mother and brothers and all who belonged to her. And they brought all her relatives and put them outside the camp of Israel …
25 But Rahab the prostitute and her father's household and all who belonged to her, Joshua saved alive. And she has lived in Israel to this day, because she hid the messengers whom Joshua sent to spy out Jericho.
Rahab's story reminds us that even those we do not perceive as godly can — and are called — to do the Lord's work. Through that, those such as Rahab come to the Lord — or renew their relationship — with Him through grace by faith.
Before we get too self-righteous about our moralistic beliefs and personal purity, may we recall Rahab in the coming months and consider her story when deciding for whom to vote.
A final thought
In closing, the presumptive GOP nominee is a baptised Presbyterian who has also been confirmed. He is hardly the perfect Christian, but he does attend church at least twice a year and worshipped publicly on Easter Sunday 2016.
May conservative Republicans also remember that their party is called the Republican Party, not the Conservative Party. As such, moderate candidates should be made to feel welcome.
Thomas Boston (1676-1732) spent most of his life in the Scottish Borders in ministry.
His parents were Covenanters, meaning that they bound themselves in various covenants to ensure Presbyterianism was the only Christianity practised in Scotland. In the 16th century, these men and women resisted the return of Roman Catholicism and, in the 17th century, the religious reform from the Anglicans in England.
Boston earned a degree in Arts from Edinburgh University and, for a short time, was a schoolmaster. He spent one term at theological college before being assigned to active ministry, which he began in 1697.
He spent much of his spare time educating himself and was well known for his knowledge of Hebrew. Jonathan Edwards considered Boston:
a truly great divine.
He also wrote several books and shorter works about Christianity and human nature. In 1704, having read a controversial book called The Marrow of Modern Divinity, he became a Marrowman, which meant that he emphasised the doctrine of grace and the free offer of the Gospel. The book is a collection of dialogues from Reformation divines on the nature of Christ's atonement and was a middle way of Christian practice, intended to guide believers from antinomianism (disregard for the Law) without embracing legalism.
The legalistic Calvinist hierarchy of the day disapproved of this perspective, yet it proved very popular among Scottish congregations. Indeed, the Marrowmen were effective, heartfelt preachers. Boston himself revived the church in Ettrick, where he ministered for 25 years. When he arrived in 1707, the number of members was around 60. By the time he retired, there were 777.
Boston not only preached in church, he had an active ministry at home, where he regularly held classes for his congregation.
Despite family deaths which touched him to the core, his wife Catherine was his loving companion and source of emotional support.
Boston's written works had a profound effect not only on his congregation, but many poor, hard-working Scots.
One of his essays is entitled, simply, 'Hell'. It describes the certainty, the nature and the eternity of it.
Excerpts and summaries follow, emphases mine (except for the first line, the titles and subtitles).
He introduces his essay with:
Then He shall say unto those on the left hand, "Depart from me, you cursed ones, into everlasting fire, prepared for the devil and his angels!" Matthew 25:41
and reminds us in the Introduction that:
The last thing which our Lord did, before He left the earth, was, 'He lifted up his hands, and blessed his disciples' (Luke, 24:50,51). But the last thing He will do, before He leaves the throne, is to curse and condemn His enemies; as we learn from the text which contains the dreadful sentence wherein the everlasting misery of the wicked is declared.
He then summarises the body of the essay before examining the doctrine of hell.
DOCTRINE– THE WICKED SHALL BE SHUT UP UNDER THE CURSE OF GOD, IN EVERLASTING MISERY, WITH THE DEVILS IN HELL!
In this section, Boston discusses the 'curse' of the 'damned', their misery, their society and their eternity.
I. THE "CURSE" UNDER WHICH THE DAMMED SHALL BE SHUT UP IN HELL–
By nature all men are under the curse. But it is removed from the elect by virtue of their union with Christ. It abides on the rest of sinful mankind, and by it they are devoted to destruction, and separated to evil …
As in heaven grace comes to its perfection, so in hell sin arrives at its highest pitch; and as sin is thus advancing upon the man, he is the nearer and likelier to hell.
There are three things that have a fearful aspect here–
1. When everything that might do good to men's souls, is blasted to them; so that their blessings are cursed– sermons, prayers, admonitions, and reproofs, which are powerful towards others, are quite ineffectual to them.
2. When men go on in sinning still, in the face of plain rebukes from the Lord, in ordinances and providences. God meets them with rods in the way of their sin, as it were striking them back; yet they rush forward. What can be more like hell, where the Lord is always smiting and the damned always sinning against Him?
3. When everything in one's lot is turned into fuel for one's lusts. Thus, adversity and prosperity, poverty and wealth, the lack of ordinances and the enjoyment of them, do all but nourish the corruptions of many. Their vicious stomachs corrupt whatever they receive, and all does but increase noxious humors.
But the full harvest follows, in that misery which they shall forever lie under in hell; that wrath which, by virtue of the curse, shall come upon them to the uttermost– which is the curse fully executed. This black cloud opens upon them, and the terrible thunderbolt strikes them, by that dreadful voice from the throne, 'Depart from me, you cursed', which will give the whole wicked world a dismal view of what is in the bosom of the curse …
II. THE MISERY OF THE DAMNED, under that curse–
It is a misery which the tongues of men and angels cannot sufficiently express. God always acts like Himself– as no favors can be compared to His, so also His wrath and terrors are without a parallel.
As the saints in heaven are advanced to the highest pitch of happiness, so the damned in hell arrive at the height of misery.
Two things here I shall soberly inquire into– the punishment of 'loss', and the punishment of 'sense', in hell. But since these also are such things as eye has not seen, nor ear heard, we must, as geographers do, leave a large void for the unknown land, which that day will discover.
A. THE PUNISHMENT OF 'LOSS' WHICH THE DAMNED SHALL UNDERGO IS SEPARATION FROM THE LORD. 'Depart from me, you cursed.' This will be a stone upon their grave's mouth, as 'the talent of lead' (Zech 5:7,8), that will hold them down forever …
They cannot indeed be locally separated from God, they cannot be in a place where He is not; since He is, and will be present everywhere– 'If I make my bed in hell,' says the psalmist, 'behold you are there' (Psalm 139:8). But they shall be miserable beyond expression, in a 'relative' separation from God. Though He will be present in the very center of their souls, (if I may so express it), while they are wrapped up in fiery flames, in utter darkness– it shall only be to feed them with the vinegar of His wrath, and to punish them with the emanations of His revenging justice.
1. This separation will be AN INVOLUNTARY SEPARATION. 'Now' they depart from Him. They will not come to Him, though they are called and entreated to come.
But 'then' they shall be driven away from Him, when they would gladly abide with Him …
2. IT WILL BE A TOTAL AND UTTER SEPARATION. Though the wicked are, in this life, separated from God, yet there is a kind of interchange between them– He gives them many good gifts, and they give Him, at least, some good words; so that the peace is not altogether hopeless.
But 'then' there shall be a total separation, the damned being cast into utter darkness, where there will not be the least gleam of light or favor from the Lord; which will put an end to all their fair words to Him.
3. IT WILL BE A FINAL SEPARATION. They will part with Him, never more to meet, being shut up under everlasting horror and despair. The match between Jesus Christ and unbelievers, which has so often been carried forward, and put back again, shall then be broken up forever; and never shall one message of favor or goodwill go between the parties anymore.
This punishment of loss, in a total and final separation from God, is a misery beyond what mortals can conceive, and which the dreadful experience of the damned can only sufficiently unfold …
Wherefore, a total separation from God, wherein all comfortable communication between God and a rational creature is absolutely blocked up, must of necessity bring along with it a total eclipse of all light of comfort and ease whatever. If there is but one window, or open place, in a house, and that be totally shut up, it is evident there can be nothing but darkness in that house …
All joy goes, and unmixed sorrow settles in them. All quiet and rest separate from them and they are filled with horror and rage. Hope flies away, and despair seizes them. Common operations of the Spirit, which now restrain them, are withdrawn forever, and sin comes to its utmost height. Thus we have a dismal view of the horrible spectacle of sin and misery, which a creature proves when totally separated from God and left to itself; and we may see this separation from God to be the very hell of hell.
Being separated from God, they are deprived of all good. The good things which they set their hearts upon in this world are beyond their reach there. The covetous man cannot enjoy his wealth there; nor the ambitious man his honors; nor the sensual man his pleasures– no, not a drop of water to cool his tongue (Luke 16:24,25).
No food or drink there to strengthen the faint; no sleep to refresh the weary– and no music, or pleasant company, to comfort and cheer up the sorrowful. And as for those holy things they despised in the world, they shall never more hear of them, nor see them.
No offer of Christ there, no pardon, no peace; no wells of salvation in the pit of destruction. In one word, they shall be deprived of whatever might comfort them, being totally and finally separated from God, the fountain of all goodness and comfort.
(3) Man naturally desires to be happy, being conscious to himself that be is not self-sufficient. He forever has a desire of something outside of himself, to make him happy; and the soul being, by its natural make and constitution, capable of enjoying God, and nothing else being commensurable to its desires, it can never have true and solid rest until it rests in the enjoyment of God. This desire of happiness the rational creature can never lay aside, no, not even in hell …
So the doors of earth and heaven both are shut against them at once. This will create them unspeakable anguish, while they shall live under an eternal gnawing hunger after happiness, which they certainly know shall never be in the least measure satisfied, all doors being closed on them.
(4) The damned shall know that some are perfectly happy, in the enjoyment of that God from whom they themselves are separated; and this will aggravate the sense of their loss– that they can never have any share with those happy ones …
It is the opinion of some, that every person in heaven or hell shall hear and see all that passes in either state. Whatever is to be said for this, we have ground from the Word to conclude that the damned shall have a very accurate knowledge of the happiness of the saints in heaven; for what else can be meant of the rich man in hell seeing Lazarus in Abraham's bosom? …
It would be a mighty torment to a hungry man, to see others liberally feasting, while he is so chained up as not to have one crumb to stop his gnawing appetite …
(5) They will remember that time was when they might have been made partakers of the blessed company of saints, in their enjoyment of God– and this will aggravate their sense of the loss. All will remember that there was once a possibility of it; that they were once in the world, in some corners of which the way of salvation was laid open to men's view– and may wish they had gone round the world, until they had found it out.
Despisers of the Gospel will remember, with bitterness, that Jesus Christ, with all His benefits, was offered to them– that they were exhorted, entreated, and pressed to accept, but would not; and that they were warned of the misery they now feel, and exhorted to flee from the wrath to come, but they would not hearken.
The Gospel offer slighted will make a hot hell, and the loss of an offered heaven, will be a sinking weight on the spirits of unbelievers in the pit …
Others will remember that they thought themselves sure of heaven, but, being blinded with pride and self-conceit, they were above ordinances, and beyond instruction, and would not examine their state– which was their ruin. But then they will in vain wish that they had reputed themselves the worst of the congregation, and curse the fond conceit they had of themselves, and that others had of them too …
(6) They will see the loss to be irrecoverable– that they must eternally lie under it, never, never to be repaired.
Might the damned, after millions of ages in hell, regain what they have lost, it would be some ground of hope; but the prize is gone, and never can be recovered …
B. THE DAMNED SHALL BE PUNISHED IN HELL WITH THE PUNISHMENT OF 'SENSE' AS THEY MUST DEPART FROM GOD INTO EVERLASTING FIRE.
I am not disposed to dispute what kind of fire it is into which they shall depart, to be tormented forever, whether a material fire or not. Experience will more than satisfy the curiosity of those who are disposed rather to dispute about it, than to seek how to escape it.
Neither will I meddle with the question, Where is it? It is enough that the worm that never dies, and the fire that is never quenched, will be found somewhere by impenitent sinners.
1. But, first, I shall prove that, whatever kind of fire it is– it is more vehement and terrible than any fire we on earth are acquainted with …
(a) As in heaven, grace being brought to its perfection, profit and pleasure also arrive at their height there. So sin, being come to its height in hell, the punishment of evil also arrives at its perfection there …
(b) Why are the things of another world represented to us in an earthly dress, in the Word, but because the weakness of our capacities in such matters, which the Lord is pleased to condescend unto, requires it. It being always supposed, that the things of the other world are in their kind more perfect than those by which they are represented.
When heaven is represented to us under the notion of a city, with gates of pearl and the street of gold, we do not expect to find gold and pearls there, which are so mightily prized on earth, but something more excellent than the finest and most precious things in this world.
When therefore, we hear of hell-fire, it is necessary we understand by it something more vehement, piercing, and tormenting, than any fire ever seen by our eyes.
And here it is worth considering, that the torments of hell are held forth under several other notions than that of fire alone. And the reason of it is plain– namely, that hereby what of horror is lacking in one notion of hell, is supplied by another …
Therefore, we hear also of 'the second death', for the damned in hell shall be ever dying …
(c) Our fire cannot affect a spirit, but by way of sympathy with the body to which it is united. But hell-fire will not only pierce into the bodies, but also go directly into the souls of the damned, for it is 'prepared for the devil and his angels,' those wicked spirits, whom no fire on earth can hurt …
(d) The preparation of this fire proves the inexpressible vehemency and dreadfulness of it. The text calls it, 'prepared' yes, 'the prepared fire,' by way of eminence.
As the three children were not cast into ordinary fire [Daniel 3], but a fire prepared for a particular purpose which therefore was exceeding hot, the furnace being heated seven times more than ordinary, so the damned shall find in hell a prepared fire, the like to which was never prepared by human are …
2. As to the second point proposed, namely, the properties of the fiery torments in hell–
(a) They will be universal torments, every part of the creature being tormented in that flame. When one is cast into a fiery furnace, the fire makes its way into the very heart, and leaves no member untouched.
What part, then, can have ease, when the damned 'swim' in a lake of fire, burning with brimstone? There will their bodies be tormented and scorched forever …
Hence, no pleasant affection shall ever spring up in their hearts any more; their love of comfort, joy, and delight, in any object whatever, shall be plucked up by the root. They will be filled with hatred, fury, and rage against God, themselves, and their fellow-creatures, whether happy in heaven, or miserable in hell, as they themselves are.
They will be sunk in sorrow, racked with anxiety, filled with horror, galled to the heart with fretting, and continually darted with despair– which will make them weep, gnash their teeth, and blaspheme forever …
Conscience will be a worm to gnaw and prey upon them; remorse for their sins shall seize them and torment them forever, and they shall not be able to shake it off, as once they did; for 'in hell their worm does not die.' (Mark 9:44,46) …
(b) The torments in hell are manifold. Imagine the case that a man were, at one and the same time, under the violence of the gout, stone, and whatever diseases and pains have ever met together in one body– the torment of such a one would be but light in comparison to the torments of the dammed …
(c) They will be most intense and vehement torments, causing 'weeping, wailing, and gnashing of teeth' (Matt 13:42, 22:13). They are represented to us under the notion of pangs in childbirth, which are very sharp and acute …
It is true, there will be degrees of torments in hell– 'It shall be more tolerable for Tyre and Sidon than for Chorazin and Bethsaida' (Matt 11:21,22). But the least load of wrath there will be insupportable; for how can the heart of the creature endure, or his hands be strong, when God Himself is a consuming fire to him?
When the tares are bound in bundles for the fire, there will be "bundles" of covetous persons, of drunkards, profane sweaters, unclean persons, formal hypocrites, unbelievers, and despisers of the Gospel, and the like.
The several "bundles" being cast into hell-fire, some will burn more vehemently than others, according as their sins have been more heinous than those of others– a fiercer flame shall seize the bundle of the profane, than the bundle of unsanctified moralists.
(e) They will be unpitied. The punishments inflicted on the greatest malefactors on earth draw forth some compassion from the spectators. But the damned shall have none to pity them.
God will not pity them, but laugh at their calamity (Prov 1:26). The blessed company in heaven shall rejoice in the execution of God's righteous judgment, and sing while their smoke rises up forever and ever (Rev 19:3), 'And again they said, Hallelujah! And her smoke rose up forever and ever.'
No compassion can be expected from the devil and his angels, who delight in the ruin of the children of men, and are and will be forever void of pity. Neither will one person pity another there, where every one is weeping and gnashing his teeth, under his own insupportable anguish and pain.
There, natural affection will be extinguished– parents will not love their children, nor children their parents; the mother will not pity the daughter in these flames, nor will the daughter pity the mother; the son will show no regard to his father there, nor the servant to his master, where every one will be groaning under his own torment.
(f) To complete their misery, their torments shall be eternal! 'And the smoke of their torments ascends up forever and ever.' Ah! what a frightful case is this– to be tormented in the whole body and soul, and that not with one kind of torment, but many; all of these most acute, and all this without any intermission, and without pity from any!
What heart can conceive those things without horror? Nevertheless, if this most miserable case were at length to have an end, that would afford some comfort.
But the torments of the damned will have no end!
The final sections discuss being with the company of devils and the everlasting nature of hell.
Boston concluded with an exhortation to unbelievers to receive Christ 'as He is offered in the Gospel' and prayed that the Lord would be 'effectual' in accomplishing this.
—————————————————————————-
This concludes a series on hell, available on my Christianity/Apologetics page under 'Hell'. Previous posts include:
Hell on low — or no — heat (20th century history)
Christian views on hell: moving back to Origen
J C Ryle on hell (19th century, first Anglican Bishop of Liverpool)
Our inability to comprehend hell — and God
Hat tip to my reader Robert Stroud of Mere Inkling for the following story about David Skeel.
Dr Skeel is a professor of corporate law at the University of Pennsylvania Law School and author. He is also an elder in the Presbyterian Church in America (PCA).
A World article relates how David Skeel converted between his second and third year at university. He was an English major at the University of North Carolina. He found he was missing the meaning of some of the assigned texts because he did not understand the biblical references therein:
We read lots of books with biblical themes. I never knew what the themes were because I had never been to Sunday school class. We read a short story by Wright Morris, "The Ram in the Thicket"—I had no idea what the subtext of the story was.
So he decided to take action:
After enduring a class where I felt really ignorant, I decided to read the Bible. The summer after my sophomore year in college a couple of friends and I drove a van across the country. I started reading the Bible in the back of the van …
Soon after:
by the time I'd gotten a few chapters into Genesis I was persuaded it was true. I had never read anything so beautiful, so psychologically real. 
The humanity of the people in Genesis profoundly affected him. That continued as he read the rest of Holy Scripture. Furthermore, by reading about the sins of men and women in the Bible, he began to think more about his own sinfulness:
Any book that doesn't look like the world we inhabit I don't find compelling. The flaws made it real to me, and that's still a big part of what makes it real—that Peter renounced Jesus, when before he was willing to give up his life for Jesus. Those are people I understand. I guess, intuitively, at a very early age I had a sense of my own sin and the sin of people around me. Seeing that portrayed in a complex way I found very powerful and very real.
He was struck by Bible's complexity and the various genres employed:
The psychological complexity of Christianity was really powerful for me, as was the complexity of the language in the Bible. Truth can't be conveyed in a single genre, so the Bible's mix of genres, language, and images is part of the evidence for its veracity. 
When Skeel returned to his fraternity that autumn, he began attending a series of talks on the Gospels designed for fraternities and sororities. Pity, I think, that they were not open to all students, but so be it.
Not everyone supported Skeel's eventual conversion. One of his room-mates thought it was bunk. However, for Skeel, it was a life-long, life-changing commitment.
Skeel's books are related to business and economics: Icarus in the Boardroom, Debt's Dominion, and The New Financial Deal: Understanding the Dodd-Frank Act and Its (Unintended) Consequences.
He has just published a fourth book, True Paradox: How Christianity Makes Sense of Our Complex World. He did so because:
I found it really frustrating to hear biblical Christianity and Christians described in a way that had nothing to do with my faith and what Christianity is. In our culture Christianity is often characterized as simplistic. This book is for people who think there's no reason to take Christianity seriously. It's to show people of that sort—they surround me in my professional life—that Christianity is much more plausible than they think.
One can only hope that the new book is successful and that it results in more conversions or at least an acceptance that Christianity is far from simplistic.
From the beginning of the Church, theologians have analysed and explained biblical Christian tenets among each other as well as to laymen. Yes, the Good News is intended for everyone. However, anyone who thinks Christianity is for morons should take several courses in theology. As I've said many times before, understanding the Bible properly requires the help of a sound commentary, with nothing extreme.
David Skeel's is a wonderful conversion story, especially for a professor who teaches corporate law. It is good to read that he is part of a denomination that believes the Bible and adheres to centuries-old confessions of faith.
N.B.: Be careful when reading the World article. You get only so many views of it before you are given a summary and are asked to pay for a subscription.
My sincere thanks to reader John J Flanagan, who has kindly taken the time to discuss his experiences in the Orthodox Presbyterian Church (OPC) and the Lutheran Church Missouri Synod (LCMS).
His guest post follows. Please feel free to comment or ask him questions to which he can respond directly.
———————————————————————
What are the differences between the Orthodox Presbyterian Church (OPC) and the Lutheran Church – Missouri Synod (LCMS)?
I freely admit I am not an expert and certainly not a theologian, but I would refer interested parties to read for themselves the websites and Q&A sections on this topic posted at both the OPC and the LCMS websites.
I was a member of an OPC church for a few years, and eventually returned to the LCMS. Prior to that I was on a spiritual journey after 40 years as a Catholic, looking for the truth of God and His word first in the Bible, than checking out various denominations, like Baptists, non-denominational, Reformed, and OPC and PCA. I had been a member of an LCMS congregation as well, but I felt so confused by the varying interpretations each denomination had that I could not be sure in which church I belonged.
The OPC is a solid and faithful church, in my view, but I do not agree with all of the doctrines taught. First, the positives: Sola Scriptura, noting as the Bible declares that we are saved by grace alone, through faith alone, and by Christ alone, apart from any works. The OPC believes in infant Baptism, as do Lutherans. End times: Lutherans are amillennial, however, while most OPC ministers are amillennial, some are Post Millennial. The OPC tends to regard communion as a memorial or symbol but Christ is present by His spirit, while Lutherans believe Christ is bodily present at the sacrament. The OPC and LCMS also views Baptism differently, in the sense that Lutherans believe one is regenerated or born again, while God does not necessarily regenerate a person being Baptized, although it is within His sovereignty to do so.
The OPC views Law and Grace differently than Lutherans. The Reformed view is that the Law is designed to suppress wickedness and promote righteousness, whereas, the Lutheran view is that the Law leads us to Christ and repentance.
This is a thumbnail sketch. I have often been struggling with varying interpretations that sincere and God loving Christians apply to the same scriptural verses. It can be confusing, but I have found that Lutheranism explains scripture better, in my view, and the OPC and Reformed lean heavily on the Westminster Confessions. In any case, I suppose Our Lord will determine which church reflects the most accurate interpretation of these things.
Those of you interested in understanding the various denominational teachings should read further materials, but the first and primary way to do that is to keep your hand on the Bible as you read, and pray for wisdom.
I must add that the OPC is, of course, Calvinistic. It follows the five points of Calvinism, also believing in double predestination, which Luther rejected. Other differences, like the Presbyterian form of government, the simplicity of the worship service, rejection of icons, set it apart from Lutheran traditions. The OPC has about 300 churches and about 30,000 members. On the plus side, they rejected post modernism long ago, and split from the very liberal Presbyterian Church USA (PCUSA), as later did the group which formed the Presbyterian Church in America (PCA). But having looked at this as closely as I am able, in my humble opinion, the LCMS is where I shall remain, and I pray that we remain faithful in the years to come.