You are currently browsing the tag archive for the 'BBC' tag.
It is hard to believe that Queen Elizabeth II died only seven months ago and that it was one year ago that her Platinum Jubilee celebrations were just about to begin. That first weekend in June 2022 was a memorable one.
This post focuses on the Queen in film.
Royal Family
In 1969, a controversial documentary aired not only in the UK but in other countries around the world: Royal Family.
As I mentioned before, I saw it when I was growing up in the United States and found it fascinating.
This was the first time that Britain's Royals were seen up close and personal. In fact, one wonders if any other royal family ever allowed the cameras in for hours and days at a time.
Some commentators panned the programme at the time. Not surprisingly, that narrative prevails today. Yet, it was well received here and in the United States, although the media did wonder if there would be any negative repercussions for the family as a result.
I was glad to see that The Mail carried an excerpt on the subject from Royal biographer — and Mail columnist — Robert Hardman's book, Queen of Our Times, on April 5, 2022. The article also includes two still photos from it — not to be missed. Emphases mine below:
The Royal Family took part in the film, which was a combined effort between the BBC and ITV, in a bid to show they were just like their subjects, which quickly became a British phenomenon. 
It was watched over two weekends to rave reviews in June 1969, but was last shown three years later after reports Buckingham Palace feared it 'let the magic out' about the royals.
However in new book Queen of Our Times, Daily Mail Columnist Robert Hardman argued many in the royal household actually raved about the film, even nicknaming it 'Carry On Reigning'.
He wrote: 'Half a century on, some commentators have suggested that the family quickly came to regard it all as a terrible mistake, never to be seen again – a view reinforced by The Crown. Those within the Royal Household remember the complete opposite.' 
Hardman has covered the royal family extensively for the Daily Telegraph and, since 2001, writes for the Daily Mail. 
And as opposed to the film being banned from appearing on screen because it had offended the Queen, Hardman said it hadn't been shown because of copyright issues.
He wrote: 'From the outset, the film was only ever supposed to have a limited timespan before being locked away.
'Royal Family was not news footage, like the coronation or a state visit. Rather, it was seen as a personal snapshot of its time.
'The Queen retained the copyright and did not want the material being quarried or adapted for years to come.'       
The idea for the documentary, which aired in June 1969, came from the Palace's new royal press secretary William Heseltine, rather than the Duke of Edinburgh, as the Netflix hos claims.  
Heseltine wanted to encourage public support for a monarchy that was increasingly seen as out-of-touch.
The programme was met with praise and proved so popular that it was aired again that same year and once more in 1972. 
1972 was the year of the Silver Jubilee, which generated much more excitement and enthusiasm than the media predicted. (No surprise there.)
The article continues:
… [it] hasn't been broadcast in full since but short clips from the documentary were made available as part of an exhibition for the Queen's Diamond Jubilee 2012.
However, for the most part the original documentary remains under lock and key with researchers having to pay to view it at BBC HQ, only after getting permission from Buckingham Palace first.
'You're killing the monarchy, you know, with this film you're making,' the legendary anthropologist and wildlife expert David Attenborough wrote furiously in 1969 to the producer-director of the controversial and ground-breaking television documentary, Royal Family.
'The whole institution depends on ­mystique and the tribal chief in his hut,' continued Attenborough, then BBC 2 controller.
'If any member of the tribe ever sees inside the hut, then the whole system of the tribal chiefdom is damaged and the tribe eventually disintegrates', he said.
I had no idea that David Attenborough, considered to be a living saint for reasons which escape me, was a BBC controller. No wonder the broadcaster makes such a big deal out of him. It is good to see he was absolutely wrong about Royal Family.
Read his words again. They further reinforce the notion that the British public are nothing more than plebs. Now we know he has believed that for over 50 years. Furthermore, the older he gets the more it seems that he loathes humanity in general. Everything wrong in the world is the fault of everyday people going about their everyday business. He thinks we are common; that is plain to see in his interviews.
The Queen obviously liked him, though, as we'll see below. She gave him a second knighthood in 2020: Knight Grand Cross of the Order of St Michael and St George in the Queen's Birthday Honours list 'for services to TV and conservation'.
Elizabeth: The Unseen Queen
On the last Sunday in May 2022, the BBC aired hitherto unseen family film footage of the Queen's life, beginning with her childhood.
Our appetites were whetted on May 7 that year when The Telegraph reported, complete with stills from Elizabeth: The Unseen Queen:
The footage, unearthed within more than 400 reels of film watched by programme-makers, shows the Queen as a young woman, at the heart of a happy family before the weight of her public responsibility took hold.
It includes scenes of her gazing at an engagement ring just given to her by Prince Philip, before news of their betrothal was shared with the waiting world …
Elizabeth: The Unseen Queen will "offer audiences the chance to witness rare private moments from the monarch's life", the corporation said, "telling the real story of her life as a Princess – through her own eyes and in her own words from across her reign".
It will be narrated largely by the Queen herself, using clips and newsreel audio from her speeches to explain what viewers are seeing.
The 75-minute programme includes footage of the baby Princess Elizabeth being pushed in a pram by her mother, through to her Coronation in 1953 at the age of 27.
All the videos are believed to have been filmed by the Royal Family, firstly by the Queen's doting parents and later Prince Philip.
… footage from Balmoral, taken in 1951, captures the King's final visit there before his death, while home film reels show the Queen's grandfather George V – known to her as "Grandpa England" – sailing off the Isle of Wight in 1931 …
In viewing more than 400 reels of film, producers discovered lost footage from behind-the-scenes at state events, believed to have been privately commissioned by the Royal Family and given to the Queen.
They also listened to more than three hundred of the Queen's speeches across eight decades of public life.
In common with all royal videos since the 1920s, the homemade recordings had been stored carefully in the Royal Collection vaults of the British Film Institute, with no promise of being aired.
The Platinum Jubilee presented a worthy moment to air them to the public.
The Times had a delightful Twitter thread on the home movies:
If I remember rightly, the BBC rebroadcast the programme after the Queen died last September.
Elizabeth: A Portrait in Parts
Elizabeth: A Portrait in Parts came out at the end of May 2022, also in time for the Platinum Jubilee.
Unfortunately, its maker, Roger Michell, died in September 2021 before its release.
On May 26 last year, veteran columnist Simon Heffer reviewed the film, which appeared in cinemas, for The Telegraph. Heffer gave it four out of five stars:
Michell, renowned for Notting Hill and who died suddenly and too young last September, pillaged newsreels, films, television news and other documentaries to provide an eclectic, 90-minute, chapter-by-chapter remembrance of Her Majesty's life, and all the "parts" she has played.
And they are all there: from riding ponies as a child to pottering around in great old age with her contemporary David Attenborough. It is a warts-and-all picture, as directorial integrity must dictate. There is a chapter entitled "Annus Horribilis", in which the debacle of the Prince of Wales's marriage to Diana Spencer, the doomed life of the Duke of York, and the accidents-will-happen story of the Princess Royal's first marriage are interlaced with film of the Windsor Castle fire that seemed at the time, and still, to sum up the mess "The Firm" had got itself into. 
It is a mess that comes of trying to run a monarchy in a post-deferential age of 24-hour news while simultaneously rearing a family in the public eye. And it is not just the appearance of the Duke of York that reminds us that this particular chapter is not over: the Sussexes have a walk-on part too.
Speaking of the Sussexes, Meghan would not have wanted the life of a Royal:
Watching the episodic, non-chronological story of the Queen's life and reign, one is above all aware of how stalwart she is: the endless walkabouts, the myriad presentations of bouquets by winsome children, the relentless factory visits and, above all, the tourist-inducing pomp and ceremony. The effort of all that cheerfulness would kill most people. Anyone who sneers at the notion that hers has been a life of duty can't have seen this film. In its unconventional, demotic depiction of Her Majesty the film humanises her and makes her seem, frankly, all the more magnificent.
Michell's film also portrays the deference people showed our late monarch:
Of course things have changed: it is hard to imagine a man smacking a peer of the realm for being mildly rude about the Queen, as someone did to Lord Altrincham in 1957 (Michell included the clip).
I wonder if anyone would defend our present and future monarchs in that way.
Heffer continues:
… we are carried along, paradoxically by the hopping backwards and forwards in time, realising what "continuity" really means; the little girl running around in the garden with her parents and sister 85 years ago is still our Head of State today.
One also realises that, for all her constitutional functions (and the political class plays, fortunately, a small part in the film), the Queen's main function is to relate to her people: and the film shows how well she has done that. There are amusing snippets of people being told how to address her ("Your Majesty" the first time, "Ma'am" subsequently), where to stand when she is near, and generally what to do; but one realises this is not about making the Sovereign feel comfortable, it is about her vital role of making those she meets feel special. And it appears she does.
Michell did not include the Duke of Edinburgh's funeral at which the Queen sat alone in black, wearing a mask, in April 2021.
Heffer concludes that we learn as much about ourselves over the past 70 years as we do of the Queen:
… he has left us a profoundly moving portrait, made the more so by his poignant choice of music – everything from George Formby and Gracie Fields to the Beatles and Stormzy, reflecting some of the diversity of the culture of those over whom the Queen has reigned. It is first and foremost a picture of her, but it is also a picture of us; … it reminds us not just of her profound decency but also, oddly enough, of ours.
Incidentally, in 2022, the Queen made very few public appearances because of ill health. Her penultimate grand opening was at The Royal London Hospital in April that year. The final one was opening the Elizabeth Line in May.
Of the hospital visit, the Mail reported the following. Note how she replied to everyone with a kind, caring remark. The pandemic was first and foremost on everyone's minds, including the Queen's. She, too, had succumbed to the virus:
This week the Queen – who will celebrate her 96th birthday at the end of next week [April 21] – marked the opening of the Queen Elizabeth Unit at The Royal London Hospital, of which she is patron, talking to staff and one former patient. 
Wearing a floral dress with a pearl necklace, she said the staff's work was 'splendid'. 
Nurse Charlie Mort said: 'The amount of bravery that both the patients and my colleagues showed throughout the entire pandemic was amazing and the amount of kindness we were shown was inspiring. I think we will all be bonded together because of it, forever.' 
'It's amazing, isn't it, what can be done when needs be,' the Queen said. 
Imam Faruq Siddiqi, hospital chaplain, said families 'felt a sense of hope' when they knew he was visiting their loved ones. 'Although I didn't hold any miracles, I hope I was able to bring some sort of comfort to them through my presence and prayers,' he said. 
The Queen replied: 'It obviously was a very frightening experience to have Covid very badly, wasn't it?' 
Mr Siddiqi said: 'I think what made it worse was being by themselves.' 'Exactly. So they were alone, too,' the Queen remarked.
Mireia Lopez Rey Ferrer, senior sister, said that the intensive care unit had been 'unrecognisable' with so many patients. 
'As nurses we made sure they were not alone,' she said.
'We held their hands, we wiped their tears, and we provided comfort. It felt at times that we were running a marathon with no finish line.' 
'It must have been a terrible time for all of you,' the Queen said. 'Not seeing your own families and also working so very hard… That [was] the unusual part of it wasn't it, not being able to meet your relatives and being isolated.' 
Asef Hussain, a former patient, explained how he and his family had contracted Covid in December 2020. His father and brother were also treated at the unit for Covid before they passed away. 
Mr Hussain, joined by his wife, Shamina, said his brother was admitted first and died that day. He was taken to hospital himself after struggling to breathe and was put to sleep for seven weeks. 
'Once I woke up I saw the brilliant work the nurses, the doctors – the whole team here were doing. They supported me and my family in a fantastic way. 
'Unfortunately while I was asleep my father passed away from Covid as well,' he said. 
'Are you better now?' the Queen asked. 'I'm getting there, I'm recovering, I'm much better,' Mr Hussain said. 
Mr Hussain's wife explained how she prayed for his recovery on Zoom calls with family around the world. 'Praying for him, oh wonderful,' the Queen said. 
She added: 'I'm glad that you're getting better. It does leave one very tired and exhausted doesn't it, this horrible pandemic? It is not a nice result.' 
The monarch also spoke to the team behind the building of the new unit and burst out laughing when Jeff Barley, project director, told her he plundered his 'black book' to find people to help him. 
The Queen replied: 'That is marvellous isn't it. It is very interesting isn't it, when there's some very vital thing, how everybody works together and pulls together. Marvellous, isn't it.' 
Mr Barley hailed the 'little bit of Dunkirk spirit' involved, prompting the Queen, smiling, to say: 'Thank goodness it still exists', amid laughter. The plaque was then unveiled and held up to show the monarch. 
The Royal London Hospital has served the residents of East London for the past 280 years. It was granted its royal title by the Queen during a visit in 1990 to celebrate the 250th anniversary of its opening on the Whitechapel site.
On May 17, the Queen opened the Elizabeth Line, a magnificent crossrail project linking Berkshire to Essex via London. Londoners were thrilled that her health held up. As Guido Fawkes wrote, it was a 'surprise appearance'.
She did much better than Prime Minister Rishi Sunak did when he had problems paying for a soft drink in a photo opportunity:
Does a Royal peek-behind-the-scenes programme work? Only when the Queen handled it.
Unfortunately, we know too much about most of her descendants already. One way or another, they did away with any mystique they could have had over te years.
Prince William and Princess Catherine would do well to imitate Granny's example. At the moment, we know just enough about them without knowing too much. However, I would suggest waiting about 10 or 20 years, because right now we are hearing too much from and about the Sussexes.
As the Queen knew well, timing is everything.
Before analysing the latest Conservative Party leadership contest last weekend, I am pleased to report that …
Rishi Sunak reappointed Suella Braverman as Home Secretary.
Braverman resumed work late in the afternoon on Tuesday, October 25, on Rishi's first day as Prime Minister.
More about Braverman follows later in this series.
1922 Committee changes rules
On Thursday, October 20, no sooner had Liz Truss resigned as Party leader than Sir Graham Brady, the chairman of the 1922 Committee representing Conservative backbenchers and Jake Berry MP, the then-chairman of the Conservative Party, devised a rule change for the election of the next leader.
Late that afternoon, The Sun's Harry Cole tweeted:
NEW: Brady and Berry about to announce 100 threshold for nominations… means maximum of 3 candidates will go to vote of MPs. That will happen Monday then likely online voting by membership – with result announced next Friday.
Guido Fawkes had more. Jake Berry said there would be a Party members vote only if there were two final candidates:
Brady is pictured on the left of this photo, with Berry on the right:
Guido's post announced the timeline (emphases his):
If there's one candidate, the UK will get its new PM on Monday, if two we'll know on Friday.
There is one interesting aspect to those rules. They were designed to eliminate Boris Johnson, who had been in Colorado giving a speech and, at the time the contest was announced, was enjoying a holiday in the Dominican Republic.
The chairman — so far, it has always been a man — of the 1922 Committee is one of the most powerful men in the UK.
The committee forced out the formidable Margaret Thatcher in 1990 and made her cry. She called them 'the men in the grey suits'.
When Conservative MPs want a new Party leader, they write to the chairman of the Committee. The chairman may choose to let the Party leader know that opposition is gathering against him or her.
One thing that the chairman never reveals, however, is the number of no-confidence letters he has received.
During Liz Truss's last week in office, she and Sir Graham Brady spoke every day.
She knew the men in the grey suits were on their way when she sacked Kwasi Kwarteng the week before:
Shortly before her resignation last Thursday, Harry Cole wondered if their meeting that day would be their last. He had heard that Truss asked to see Brady, rather than the other way around:
Perhaps Truss had seen the column that her fellow Conservative Robert Largan (High Peak) had written for the Glossop Chronicle on Tuesday, October 18: 'Warning of the danger of dumpster fires'. Excerpts follow, emphases mine:
I've spent a lot of my time issuing warnings this year.
Back in January, I first highlighted the danger of rising energy bills …
In July, I started warning about the precarious economic situation and the Government's limited fiscal room for manoeuvre, urging politicians to resist the temptation of unfunded tax cuts or unfunded spending commitments.
The subject of this week's column, however, concerns warning about another important and oft overlooked phenomenon: dumpster fires.
Fire and rescue services attend around 300 significant fires at waste sites each year. The two most common causes of these fires are spontaneous combustion and arson.
Without action, dumpster fires can rage on for long periods of time, spreading quickly and causing major structural damage.
For some, watching these fires rage elicits a grim fascination and the chance to speculate about just how long it will continue to burn.
Extinguishing a dumpster fire is risky business and likely to be messy …
I am deeply committed to protecting our environment and our beautiful country. I firmly believe that we need to tackle dumpster fires when they occur, regardless of how messy or unappealing this may be.
Indeed, the act of extinguishing the flames could well be the end of the skip they originated in. But urgent action is necessary nevertheless.
Guido Fawkes posted a link to the article that day, interpreting it as a dog whistle about Liz Truss:
Guido's post read:
Chapeau to Red Wall Tory MP Robert Largan who has used a local campaign to warn about the state of the Tory party. His weekly column focuses on the clear and present danger of dumpster fires. Beyond the otherwise ironic headline, it reads like a normal campaigning piece from a constituency MP. Up until the final sentence:
Indeed, the act of extinguishing the flames could well be the end of the skip they originated in. But urgent action is necessary nevertheless.
Quite…
The Telegraph also picked up on Largan's article on Wednesday, October 19:
… He wrote: "The longer the fire is left to rage, the greater the danger to the integrity of the skip, as the metal starts to warp and twist out of shape, beyond all recognition, eventually becoming completely unusable."
The piece was viewed in Westminster as a not-very-subtle shot across the bows of the Government.
His Tory MP colleague, William Wragg, has now said he agrees with Mr Largan's assessment of the situation.
Wragg is a vice-chairman of the 1922 Committee.
Last Thursday morning, hours before Truss resigned, The Times reported:
Liz Truss's government is teetering on the brink after a day of chaos for the Tory party.
Members of the 1922 Committee, in charge of running Conservative Party leadership contests, are set to meet later today to discuss the escalating crisis.
Speculation is growing that Sir Graham Brady, the committee's chairman, has already received more than 54 letters calling for a no-confidence vote in the prime minister — the threshold for triggering one if Truss was not in the 12 months' grace period for new leaders.
Last night senior Conservative MPs warned that Truss's departure may be accelerated. "We could be talking days, not weeks," they added.
It was early that afternoon:
Polls slipping since November
The Conservative Party's slide in the polls began when Boris Johnson's involvement in Partygate was revealed late in November 2021.
Labour's rise accelerated during the summer. On Friday, October 21, their lead increased to a historic 35 points in this People Polling poll commissioned by GB News, 'the People's Channel':
Guido's post includes two other polls:
Polling since Liz Truss's resignation paints one of the bleakest pictures ever for the party. People Polling puts Labour on 53%, with the Conservatives on a miserable 14%. The Liberal Democrats are just 3 points behind. Pollster Matt Goodwin points out it is the lowest level of support for the Tories in British polling history.  He adds the party is "on life support".
This isn't the only psephological headache for the Conservatives. A poll from Omnisis, conducted after the resignation, gives Labour a stonking 57% with the Conservatives on 22%. The 35-point lead is an increase of 14 on Omnisis' previous poll.
Meanwhile, according to YouGov's Daily Question, 63% of the public, and 38% of Conservative voters, want a general election.
Call for Boris
Most MPs, regardless of party, think that their voters are stupid.
However, it was hard for voters to dismiss what had happened in one week.
On October 19, Toby Young, founder of the Daily Sceptic, wrote 'Are We Witnessing a Globalist Coup?':
As listeners to my London Calling podcast will know, I'm deeply sceptical about conspiracy theories …
But my scepticism has been sorely tested by the events of the last few days. The reaction of the bond markets and the currency markets to the mini-budget, the U-turn over cutting the top rate of tax, Kwasi Kwarteng's defenestration, his replacement by arch-Remainer and Zero Covid zealot Jeremy Hunt and now the sudden departure of sound-as-a-pound Suella Braverman and the elevation of Grant Shapps … it all seems like a globalist coup. Indeed, Suella used the word 'coup' to describe the attempts to discredit the mini-budget at the Conservative Party Conference.
Liz Truss, when she gave her press conference on the steps of Downing Street last Friday, looked as though someone had kidnapped her children and she was reciting from a script the kidnapper had handed her. And now Suella has gone too. It seems every genuinely conservative, pro-Brexit member of the Government is being picked off, one by one. Suella might have actually done something about the boats crossing the channel. She'd already spoken up about the police acting like the paramilitary wing of the Guardian and she is a steadfast Brexiteer who did some work on dismantling the Northern Irish Protocol as Attorney General. Was she really forced out because of what looked like a very minor security breach? Or have her children been kidnapped, too?
… it's getting increasingly hard to persuade the conspiracy theorists they're wrong.
That morning, Foreign Secretary James Cleverly had the unenviable task of doing the morning news round. The Telegraph summarised what he said:
James Cleverly has suggested the same Tory MPs who ousted Boris Johnson are now working to do the same to Liz Truss. 
The Foreign Secretary said it is "many of the same people" who "defenestrated Boris" who are now criticising the new Prime Minister.
Mr Cleverly argued that none of the challenges facing the UK would be solved by "removing another prime minister" as he said the Government must focus on delivery if it wants to reverse dire opinion polls.
Told that a poll of Tory members found 55 per cent want Ms Truss to resign, Mr Cleverly said: "We have gone through quite recently a situation where lots of people were saying Boris has got to resign and at the time I said okay, you might not be happy, but what is your plan for what happens next?
"For those people who defenestrated Boris, they didn't have a plan for what's happening next, they are now criticising the new Prime Minister, many of the same people, and I just say again, look, what we need at this point is we need to get focused on delivery, delivering those minimum service agreements so communities can get to work, delivering the infrastructure so that we can grow the economy, deliver calm, confidence to the markets. I don't think any of those things would be served by removing another prime minister."
The next day, Thursday, Toby Young wrote, 'It's Got to be Boris':
I can see a lot of readers balking at that headline …
But my gut says that Rishi would be worse …
It's true that the Tory Party will look absurd if it makes Boris leader again six weeks after defenestrating him. But it's going to look absurd whatever it does. Would it be any less ridiculous to appoint a third leader in as many years? …
Suppose you think Rishi would be preferable to Boris. Maybe so, but would Keir Starmer be preferable to Boris? On lockdowns, vaccine passports and Net Zero he's even more of a zealot than BoJo, and with Rishi at the helm Labour's victory at the next General Election is almost inevitable.
Finally, just think of how angry all the Boris-haters will be. As I've written about before, the reason Boris is so unpopular with the Establishment – the reason he brings certain members of the ruling class out in hives – is because he's the embodiment of Merrie England. They detest his devil-may-care attitude, his disregard for conventional morality, the fact that he has three wives and god knows how many children. He's Sid James and Falstaff and Benny Hill rolled into one. He's a saucy seaside postcard come to life … It would be like the restoration of Charles II, except the Interregnum will only have lasted six weeks.
I'm sure many people are unconvinced and Boris hasn't even said he's going to run yet. But I expect he will and if he does I'll be holding my nose and backing him.
That afternoon, Guido tweeted a YouGov poll from that week showing most Conservative Party members thought that Boris should be the next leader:
Guido added that, if Boris became leader again, Labour would have no grounds on which to demand a general election:
A short time later, Guido heard Boris was returning to the UK:
The news also circulated from other sources.
At 4 p.m., Boris loyalist and Red Wall MP Marco Longhi tweeted, showing the Black Country flag from his part of the Midlands:
Fifteen minutes later, The Telegraph's Ben Riley-Smith tweeted the names of Longhi and seven other loyal MPs who were backing Boris, who, it should be noted, had not officially declared:
Shortly afterwards, one of them, Brendan Clarke-Smith, made an articulate case as to why Boris should be the next leader. Guido has the video:
Guido and his team started a new leadership contest spreadsheet, which the BBC referenced that evening. The Boris backers had a clear lead, with Penny Mordaunt in third:
Some Boris backers also came from the 1922 Committee, rather surprisingly. That said, many of the MPs wished to remain anonymous:
An Opinium poll showed that Boris in charge would save the most Conservative seats were a general election held. It is worth noting that, in this contest, only Rishi, Penny and Boris were in the running. Suella Braverman and Kemi Badenoch were not:
Conservative Party members began contacting their MPs with 'strongly worded' pro-Boris emails:
Millions of British voters rejoiced at the prospect of Boris's return:
The Sun put the news on Friday's front page:
The Telegraph reported it, too:
The BBC's Newsnight referenced Guido's spreadsheet in their coverage that night:
The morning of Friday, October 21, a fishmonger in Birmingham told a BBC Breakfast reporter that Boris needed to succeed Liz Truss. Look at her facial expression:
Guido mentioned the interview as well as another pro-Boris one from the evening before, in Rushcliffe, also on the BBC:
Stanley Johnson told Good Morning Britain that he thought his son was on a plane:
The enthusiasm for Boris was palpable.
Friday saw more developments, which I will go into tomorrow.
This has not been the best Conservative Party Conference, and here's why:
1/ Bombastic Boris is no longer Prime Minister;
2/ Liz Truss is still finding her feet as his successor;
3/ A train strike is taking place on the final day, so a lot of people left before Liz spoke on Wednesday.
On Wednesday morning, October 5, GB News's Darren McCaffrey, a veteran of many party conferences, said that the mood in Birmingham was very low this year, as if, after 12 years, the Conservatives think that their time in Government could be up.
It doesn't help that Labour's Shadow Chancellor Rachel Reeves has been spreading lies about Kwasi Kwarteng's fiscal event, either:
Meanwhile, the people in Boris Johnson's constituency of Uxbridge in west London miss him dearly:
Anyone who missed the controversies of the Conservative Party Conference can catch up here and here.
On Tuesday night, former Conservative adviser Amanda Platell, who writes for the Daily Mail, said she is praying that Liz Truss can actually govern without opposition from her own MPs. Platell described Michael Gove as 'a jackal'. Platell added that the Leader of the Commons, Penny Mordaunt, wasn't a very good employee when she worked for her several years ago:
After Amanda Platell spoke in that clip, it was time for Stanley Johnson, Boris's father, to give his impressions of this year's conference.
He said that he must have been to a different one, because everyone he saw was upbeat and the conference hall was full for Chancellor Kwasi Kwarteng's speech. Stanley Johnson blames the negativity on an ongoing media narrative:
I didn't see this gloom and doom meeting at all. 
When Dan Wootton asked Stanley about Michael Gove, the former Prime Minister's father replied:
I'm not going to talk about wildlife of any kind … I'm going to sing Michael Gove's praises because he has been a really good Secretary of State for the Environment.
Wootton countered:
He stabbed your son in the back.
Stanley said:
I'm not going to talk about it … I'm speaking as an environmentalist.
In another part of the show, Stanley said that he is '100% certain' that Boris will not be back as Conservative Party leader, i.e. Prime Minister.
Robert Buckland's advice to rebels: 'Shut up'
On Tuesday afternoon while listening to GB News, one of the presenters said that the Secretary of State for Wales, the mild mannered Robert Buckland, told Michael Gove to 'shut up'.
Hoping it was true, I searched Wednesday's headlines but saw only that Buckland had issued his advice indirectly, via Global Radio's News Agents podcast, featuring ex-BBC broadcasters Emily Maitlis, Jon Sopel and Lewis Goodall.
Buckland was mild mannered throughout:
The i paper confirms that no direct confrontation took place:
Welsh Secretary Robert Buckland appealed to recently sacked ministers to "shut up" but indicated he wants to see benefits rise in line with inflation, telling Times Radio he believes in supporting "those who genuinely cannot share … In growth and prosperity".
One can only hope that Gove and his Sunak-backing allies got the message.
On Tuesday night, The Telegraph urged MPs to rally behind their new Prime Minister: 'Tories owe Liz Truss their full support' (emphases in purple mine):
Ms Truss has an ambitious set of policies that she set out in the leadership campaign, yet there is now a danger that she will be thwarted at every turn by a fresh coalition of opponents in her own party.
MPs should remember that the Prime Minister won fairly and squarely under the rules after they removed a leader who had delivered an 80-seat majority just three years ago. She did not engineer a coup and, indeed, stayed loyal to Boris Johnson until the end.
Senior backbenchers and former ministers such as Michael Gove and Grant Shapps, who have been in the vanguard of recent criticism, should consider the damage they are doing to the party's re-election prospects. The only beneficiaries are their political opponents.
Conservative values championing a small state, low taxes and deregulation are being replaced by social democratic nostrums that brook no spending cuts and take the same attitude to wealth creators as the Left. The pandemic lockdowns did not help matters by fostering a widespread sense that the state will always step in to help in difficult times, as it has done again with energy bills.
As we have argued consistently, the UK needs a growth strategy, and Ms Truss is at least providing one. The alternative is to manage the nation's decline into a high-tax, low-productivity economy. She needs the full support of the parliamentary party in her endeavour, starting now.
Left-wing lies persist over economic measures
Last week, the Bank of England had to take action to counter what appeared to be an immediate effect of the Chancellor's fiscal event of Friday, September 23.
However, Guido Fawkes cited a report from the Financial Times which said that the economic hiccup originated with the pensions industry.
Note the exposed deception in this Twitter thread:
Yes, I can well imagine that it was Mark Carney's fault. He was Andrew Bailey's predecessor at the Bank of England. Both are worthless, yet the media deifies Carney as some sort of miracle worker.
The left-wing narrative, spun by Shadow Chancellor Rachel Reeves and the media, persists that the taxpayer is being hung out to dry.
Guido wants to correct that narrative, noting that the BBC's Nick Robinson has already apologised for getting it wrong:
Guido's post from Tuesday, October 4, — which includes audio — says (emphases his):
Since the Bank of England announced market operations to purchase gilts last Wednesday, Westminster politicos have been struggling to get their heads round the intricacies of gilt markets. It therefore comes as no surprise to Guido that Nick Robinson was forced into a correction today, after incorrectly repeating the widely tweeted claim that the Bank of England has spent "£65 billion to prop up the markets" …

The claim is somewhat misleading. The Bank of England pledged to buy gilts to the tune of a maximum of £5 billion a day, over two weeks, to assure markets. This means the maximum possible spend was £65 billion, though the actual number will be far smaller. In reality the bank has purchased around £3.66 billion so far, with yesterday's purchases coming in at just £22 million. The smaller purchase signals the Bank is comfortable with the current state of gilt markets as its credible commitment appears to have paid off. Guido appreciates that the BBC this time took the effort to get the facts right…
Shadow Chancellor Rachel Reeves, who should know better as an ex-Bank of England employee, repeated the same line: "The fact the Bank of England had to step in with a £65 billion bailout with taxpayers money is deeply shameful." It is not a fact.
Firstly, the market operation will be nowhere near £65 billion. Secondly, it is not money from taxpayers … with the purchases even having the potential to make a profit* on resale. So her "taxpayers' money" claim is also incorrect. Robbo we can excuse, he only has a PPE degree from Oxford. The Shadow Chancellor, a trained economist, is deliberately and wilfully misrepresenting the facts for political advantage…
*A market source says that marked-to-market the Treasury is currently in profit on the trade.
In the comments, one of Guido's readers clarified what happens with the Asset Purchase Facility — APF — in this case:
It's not from Treasury reserves. Treasury has no reserves. It's not money from taxpayers either. Neither the bank nor Treasury has any taxpayer money.
The Bank has extended a loan to the APF, and credited the APF's account in the Banking Department with an advance. That is then used to pay whoever is selling the Gilts to the APF, which result in a transfer from the APF's account in the Banking Department to a commercial bank's settlement account in the Banking department.
The end result is Gilt assets in the APF balanced by a liability to the Banking department of the Bank of England. The Bank of England has a loan asset to the APF balanced by a liability to the commercial bank.
It's just good old bank lending. As happens a bazillion times every day across the banking system.
Another reader called out the media for lazy journalism:
All MSM are as bad, Sky and ITV actively promote their left-wing Labour bias too, especially activists like Ed Conway and Peston, respectively, are rarely challenged, and the public generally don`t realise they are being lied to and manipulated. Creating hysteria and headlines are more important now than the truth and lazy groupthink "journalists" just follow the herd. Where is the giant good news headline that the £ is now trading higher than before the mini-budget and the euro is below parity with the dollar, no, they prefer reporting negative UK news to deliberately topple this government.
Kwarteng's U-Turn U-turn
Thankfully, Kwarteng has recovered from the shock of having to make an economic U-turn on the 45% rate of tax and, although that is still off the table for now, he is reneging on bringing forward a vote on a more detailed plan on November 23.
On Tuesday evening, The Telegraph reported that he has postponed this to next year:
Crunch votes to implement last week's mini-Budget will not take place until next spring, The Telegraph understands, putting off potential rebellions until 2023.
Many of the tax-cutting measures which Kwasi Kwarteng, the Chancellor, announced last month will not need to be passed in the House of Commons until next March.
That includes bringing forward the 1p cut in the basic rate of income tax and scrapping a planned rise in corporation tax, two of the most costly moves in the package.
It means that Tory rebels hoping to attach amendments to the Finance Bill may have to wait almost six months, potentially buying Liz Truss some political breathing room …
There was confusion on Tuesday as Mr Kwarteng appeared to row back on Downing Street indications on Monday night that he would reveal his new fiscal plan earlier than planned.
Mr Kwarteng said that the so-called "medium-term fiscal plan", which will spell out his approach to bringing down debt and restraining spending, was coming on November 23.
But that appeared to contradict word from his allies 24 hours earlier suggesting the announcement and the Office of Budget Responsibility (OBR) forecast would actually come sooner.
The OBR forecast is another part of the ongoing anti-Truss narrative. Since its inception by then-Chancellor George Osborne over a decade ago, its forecasts have rarely been accurate. Guido regularly posts on how the economy does much better in reality, putting the OBR to shame.
Yet, the OBR is considered as an oracle:
The failure to produce an OBR forecast alongside the mini-Budget was jumped on by economists and critics to partly explain the reaction from the markets.
It is, in fact, useless.
On Tuesday, Kwarteng gave his reasons for the rushed fiscal event. Contrary to what the lefty narrative says, he was not blaming the Queen, just reminding people of the timeline:
Mr Kwarteng on Tuesday also appeared to cast some blame on the "pressure" of the Queen's death for mistakes in his tax-cutting fiscal statement.
He said: "We had a nation in mourning and then, literally, four days after the funeral we had the mini-budget.
"It was a high speed, high-pressure environment and we could, as David Cameron used to say, have prepared the pitch a bit better."
Kwarteng was rightly disappointed that the Government was not given credit for helping out the nation with their winter fuel bills. This is another part of the false lefty narrative that needs exposure:
Speaking at a fringe event at the Conservative conference on Tuesday night, Mr Kwarteng complained that his energy price freeze was getting too little attention because of the 45p tax row.
The Chancellor said: "If you look at the energy intervention, I mean, nobody's talking about the energy intervention.
"That was a huge use of the balance sheet to help people. People were facing bills of potentially £6,000 next year, and we've intervened.
"There's gonna be a limit of £2,500. That's a huge intervention."
Agreed. He did what people bayed for.
He criticised Rishi Sunak's handling of taxpayer's money, turning the former Chancellor's cries of morality back on him:
Mr Kwarteng has also said the Treasury he inherited from Rishi Sunak and Boris Johnson was "unsustainable".
He said: "We were spending billions and billions and billions and raising the money in tax."
"How can that be sustainable, when we have a very, very high tax burden and very low growth? We had to come off that trajectory."
He called himself a "compassionate Conservative" inspired by his mother …
He added: "It's the people's money – we raise it through tax. And if we do that we have a moral obligation to look after it."
Benefits increases
In line with Kwarteng, Liz Truss wants to be careful about taxpayer's money.
Benefits will have to be raised, but the question is by how much.
One tranche of Conservative MPs says that it must be in line with inflation. Another group says it should be in line with salaries.
Early on Tuesday, The Sun reported:
She is under pressure to hike benefits for the poorest after repeatedly refusing to confirm they will go up in line with inflation.
Speaking at the party conference in Birmingham, the PM said: "We face massive challenges as a country and we need to get through this economic crisis and this energy crisis.
"And we need Britain to come out stronger on the other side, and I want to win over hearts and minds in the country, but also amongst my parliamentary colleagues, to make sure that we are able to deliver for the people of Britain" …
Emboldened rebel MPs are now pushing for further changes having forced her to ditch one flagship measure — with efforts now focusing against a real terms cut to Britain's benefits bill.
Even her own Cabinet Ministers are ratcheting up the pressure for Ms Truss to commit to raising benefits with inflation and not wages.
Penny Mordaunt told the Times it "makes sense" to uprate benefits with prices.
The Commons leader said: "I have always supported, whether it's pensions, whether it's our welfare system, keeping pace with inflation."
But Ms Truss insisted no decision had been made, yet reiterated her promise to keep the pensioners' triple lock.
She admitted the reaction to her Growth Plan had not been "absolutely perfect" but insisted it – and the energy – package will help struggling families braced for a gruelling winter.
It includes cutting stamp duty, income tax and capping the price of energy so the typical household will pay no more than £2,500.
Here's The Spectator's list of the benefits rebels hoping for an increase with inflation rather than wages.
Penny Mordaunt was one of Truss's rivals in the leadership contest and the other five — led by Michael Gove — were staunch Sunak supporters:
Penny Mordaunt
Michael Gove
Damian Green
Esther McVey
John Glen
Mel Stride
Who can forget the day MPs eliminated Mordaunt from the leadership contest, leaving Truss and Sunak as the last two standing?
On July 20, Guido wrote about Mordaunt's last ditch appeal:
It turns out Penny Mordaunt's effort to run a "clean" campaign that puts an end to "toxic politics" lasted as long as she thought she had a chance of winning. Now that Liz Truss is the bookies' favourite, and Kemi Badenoch's voters are up for grabs, the Mordaunt camp has other ideas. This morning, Mordaunt tweeted an Allison Pearson Telegraph article headlined "Tory MPs – vote for Rishi Sunak or Liz Truss today and you'll murder the party you love", which went down like a bucket of cold sick with just about everybody. Don't bother trying to find the tweet – she's since deleted it…
Truss wisely made Mordaunt Leader of the House, probably the safest place for her.
The benefits row is likely to erupt after Parliament reconvenes next week. Gove is pictured with Truss:
On Tuesday morning, Guido posted an audio clip of Mordaunt speaking to Times Radio about increasing benefits in line with inflation:
… on Times Radio … Leader of the Commons Penny Mordaunt was busy once again going characteristically off-script, claiming "it makes sense" to commit to the uplift come rain or shine. Michael Gove is – predictably – saying the same. Even DWP Secretary Chloe Smith has been going around saying "protecting the most vulnerable is a big priority for me", which surely signals the way the wind is blowing… 
However, as The Spectator's editor Fraser Nelson points out, Liz Truss is not being stingy in wanting to increase benefits with salaries rather than inflation:
Difficult decisions lie ahead for Liz Truss as she thinks of ways to constrain spending. One option is to increase benefits in line with average salaries (6.2 per cent), rather than CPI inflation (9.9 per cent): why, it might be argued, should someone on welfare see their income rise faster than someone in work? And with public sector wages rising at just 2 per cent, can government really give a near-10 per cent rise to those out of work? …
So she is considering, at very least, uprating benefits by earnings rather than inflation. But if she's ready for a fight, then so are her Tory opponents. Intriguingly, Penny Mordaunt now seems to be among them.
… Truss may struggle to get a lean settlement through the House of Commons. That's why it matters that Mordaunt, the leader of the House of Commons, has declared in favour of increasing welfare by inflation. Such open lobbying by a cabinet member is rare and indicates a collapse in discipline …
Uprating benefits to inflation would be hugely expensive due to the staggering number currently on out-of-work benefits: 5.3 million in total. This figure has yet to be acknowledged by the government (which prefers a more narrow definition of unemployment) and can only be produced by drilling into its website. There's a six-month lag, such is the lack of attention to this figure. But it amounts to 13 per cent of the UK working-age population, rising to 20 per cent in Manchester and Birmingham and 25 per cent in Blackpool. Here's the breakdown, which we keep updated on The Spectator data hub …
Nelson has included The Spectator's graph in the article. It's rather shocking.
He says it is time to get the nation back to work but realises that could be a hard sell for Truss to make:
As I've argued, the real scandal here is the waste of human potential, more than the waste of money. We have a near-record number of vacancies in the UK – about 1.1 million (hence a lot of the pressure to relax immigration rules), and to combine this with near-record levels on welfare is quite a feat. But it's also a very expensive situation and a problem that will not be helped by decreasing the factor by which people would be better-off in work.
This is a complex and difficult argument to make – and one distinguishing feature of Liz Truss's government is that it struggles to have such discussions even with the Tory party, let alone the country …
… this is a pre-rebellion from Mordaunt: she is describing a situation she'd like, not one that exists. By declaring the restoration of cabinet government, are cabinet members taking back control?
I have written this before Liz Truss gives her speech on Wednesday morning, closing the conference.
The question remains as to whether she can stamp her authority on the Cabinet and Conservative rebels. A tired Tom Harwood, who was also at Labour's conference last week, explains the situation on GB News:
I will feature brighter aspects of the conference in tomorrow's post.
On Friday, September 23, 2022, just four days after the Queen's funeral, Chancellor Kwasi Kwarteng delivered a 'fiscal event' designed to kick start the British economy.
In the days leading up to the fiscal event, so-called because it wasn't a full budget, the media and Labour were clamouring for it. However, the nation was in mourning for the late monarch and, accordingly, Parliament was in recess.
Conservative critics — i.e. Brexit critics — asked, 'Where's Liz? Where's the Chancellor? Something must be done!'
Parliament reconvened on that Friday to hear Kwarteng deliver a big, bold and beautiful economic plan, which included the abolition of the 45% upper tax rate.
Even Nigel Farage approved, going back in history to Margaret Thatcher's time as PM:
What happened? The same critics blasted Kwarteng and Prime Minister Liz Truss for their rather Thatcherite plan, designed to reverse the nation's economic course since the Labour days of the early Millennium under Gordon Brown to the present Conservative government:
Small-c conservatives hoped that Boris Johnson would have done this, but it was too big to take on. With the flak Truss and Kwarteng caught, it now appears that Johnson probably feared it would dent his popularity. That's only my guess, but it makes sense.
Mortgage rate fears
I went to a small local event on Saturday, September 24. Before it began, one woman of pensionable age asked, 'Has anybody seen the news today? I didn't have time to look. Has the economy crashed yet?' It was clear she was angry. Other people in attendance responded with jokes about supply-side economics.
Throughout the week, it was nothing but doom and gloom, even on GB News, which offered few correctives. The Labour Party conference took place last week, which did not help.
I went to the shops on Wednesday, September 28. On my walk, I overheard an estate agent talking to an older couple about their mortgage rate fears as a result of the fiscal event. The media had sent out ominous messages about rising interest rates. The estate agent told the couple that the turbulence would be short term and that it was taking place all over Europe — which is true.
On Thursday, September 29, the BBC's Question Time aired. One young woman stoked fears about a hike in interest rates on mortgages, claiming — claiming — that hers was going up to over 10%: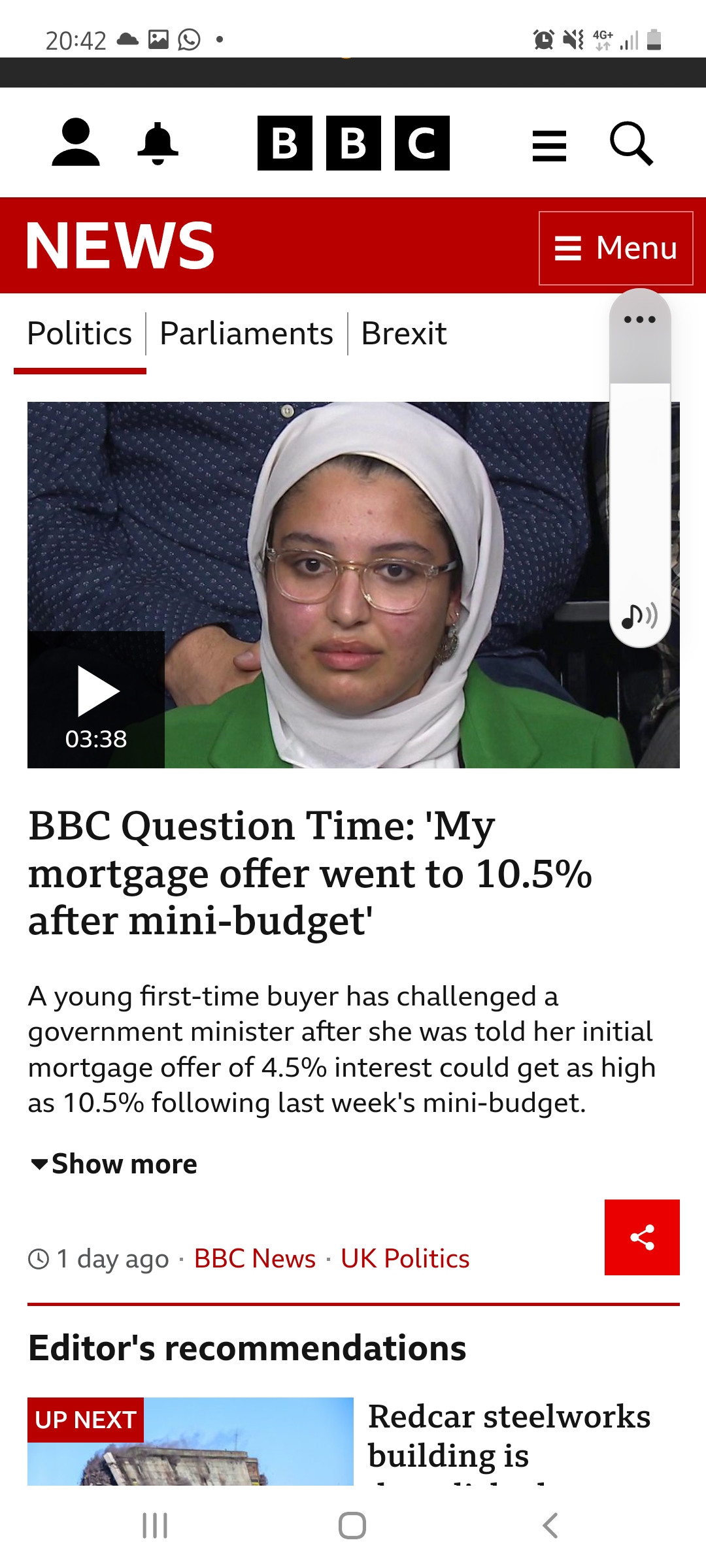 But was this claim true?
Apparently, the claim is false: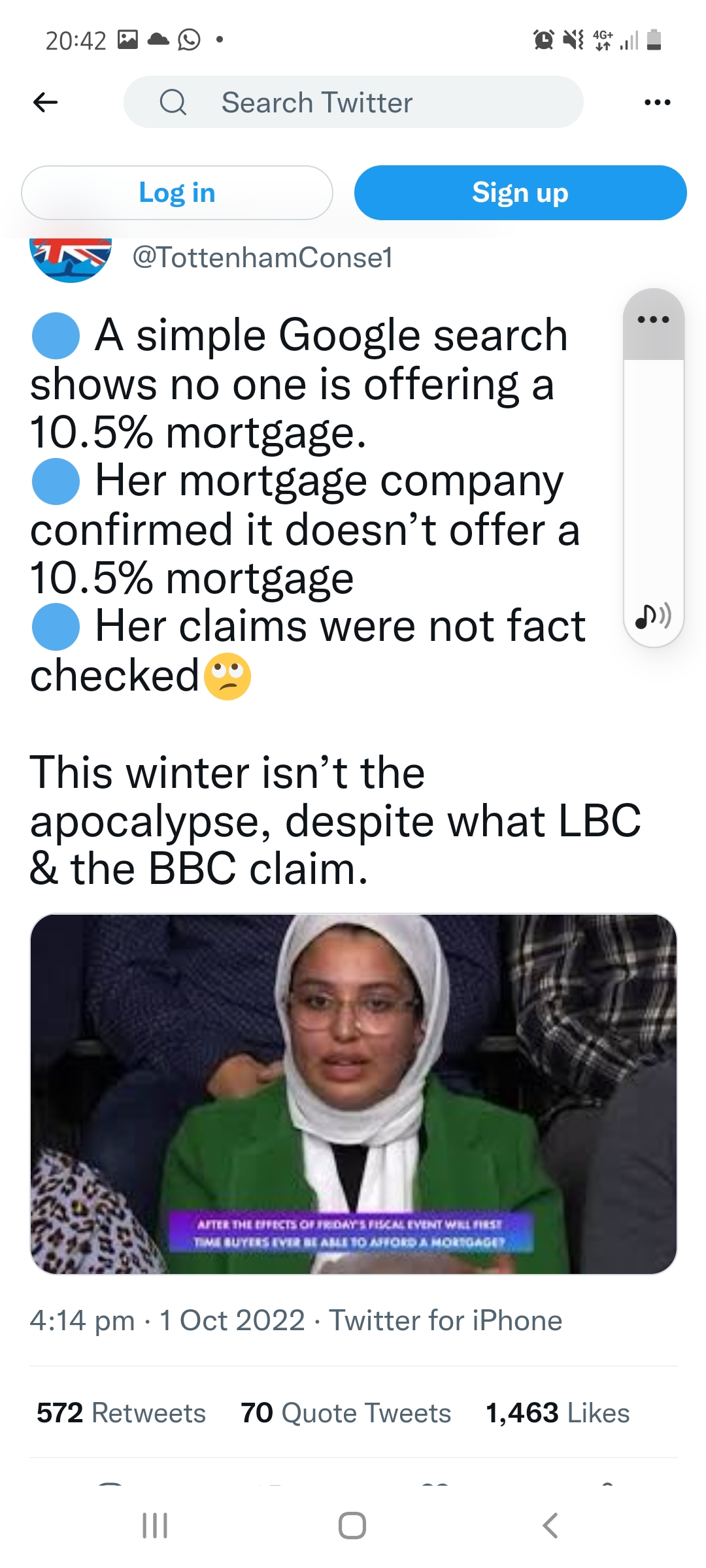 Skipton Building Society said they had not offered a 10%+ mortgage rate for many years: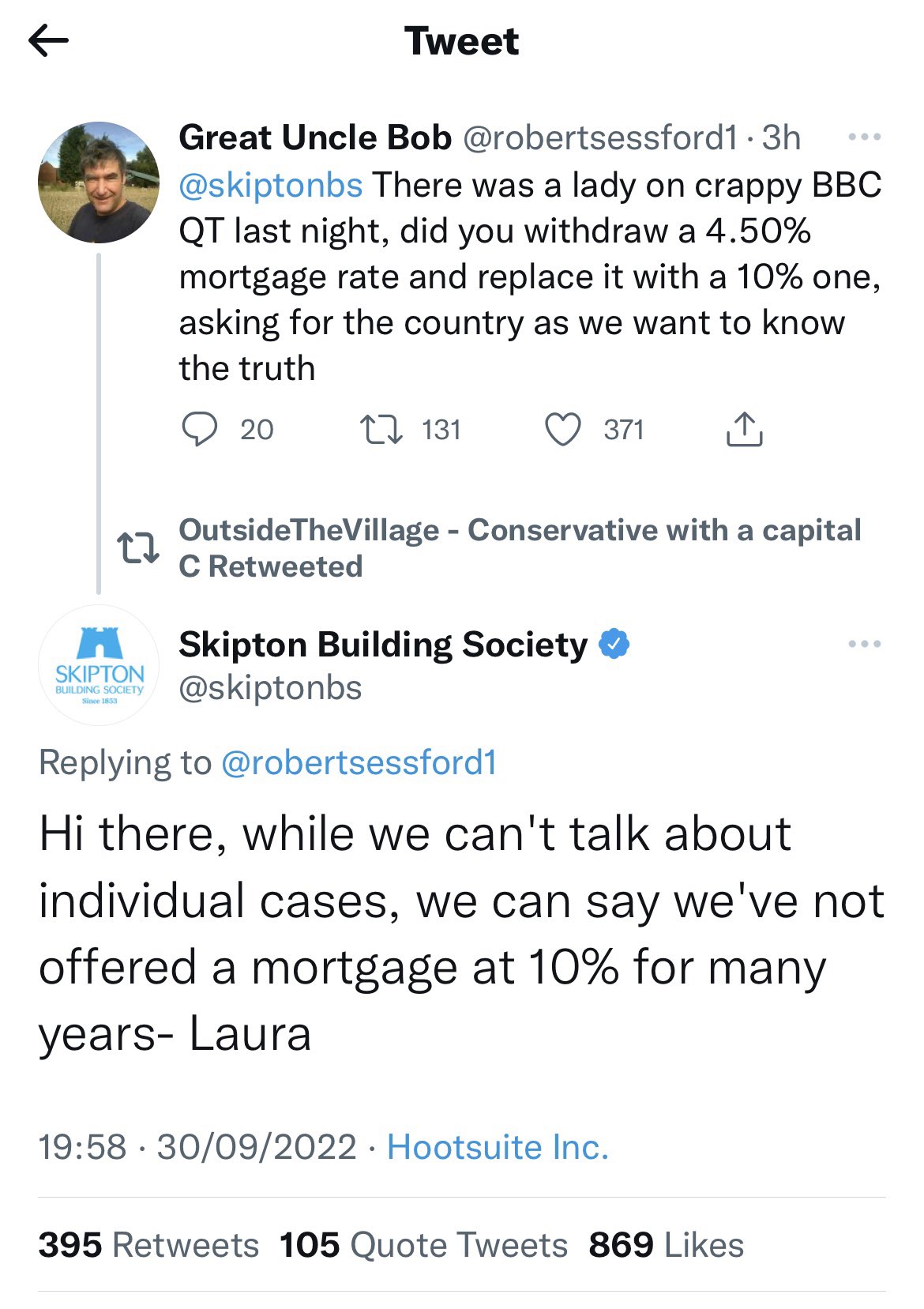 Once again, the Left — including the media — took charge of the Conservative narrative. They're still at it.
Conservative Party conference opens
On Sunday, October 2, the Conservative Party conference began in the UK's Second City, Birmingham, once our industrial capital:
Penny Mordaunt MP, Leader of the House of Commons, paid an excellent tribute to our late Queen, which was followed by a minute's silence and the singing of the National Anthem.
Having seen the first few speeches on GB News, the mood from the MPs speaking was upbeat. However, the mood in the conference hall was sombre.
Rishi Sunak and several of his supporters, prominent MPs, did not attend. Sunak said he wanted to be absent so that Truss 'could own the moment'. Ouch.
Boris Johnson also sent in his regrets.
Earlier that day, Truss appeared on Laura Kuenssberg's Sunday show on BBC1.
Kuenssberg asked her about the abolition of the 45% tax rate. Truss said that was Kwarteng's decision. Oh, dear. Guido Fawkes has the video:
Because the fiscal event had to be done quickly, Truss and Kwarteng did not consult other Cabinet members.
Also, because it was such a departure from the norm, it appeared shocking to Britons expecting more of the same. Truss told Kuenssberg that she and the Chancellor could have communicated it better (see video):
Truss rightly pointed out that 'optics' — rather than reality — dominated the fiscal event:
In the video, Kuenssberg ended by saying that optics were terribly important, implying that they make just as much of an honest representation as does reality. Oh, my days!
Returning to the Conservative Party conference opening day, Michael Gove stuck his oar in, saying that tax cuts are not conservative.
Whaaat?
Former Conservative MP Michael Portillo explained on his GB News show that Gove became an MP during David Cameron's time as Prime Minister and, therefore, has a different take on economics.
The economy wasn't the only issue on MPs' minds. Other of Truss's leadership rivals in this summer's contest for PM were not happy.
As is common with party conferences, smaller events took place outside of the main venue.
Last week, Truss said she would like to see more immigration, something that won't please folks who voted Conservative for the first time in 2019.
On Sunday evening, Trade Secretary Kemi Badenoch — the MP whom conservatives deeply admire — attacked Truss's immigration plans:
Guido has the story, which reveals rifts in the Party (emphases his):
If Liz Truss thought the furore over the 45p rate would distract attention from MPs rebelling on other policy areas, Guido's sorry to disappoint her. At the IEA/TPA DrinkTanks reception last night, guest of honour Kemi Badenoch openly rebuked the PM's plans to let in more immigrants to boost growth. The Trade Secretary ignored any sense of collective responsibility as she told the assembled free marketeers:
Simply taking in numbers to boost GDP while GDP per capita falls is not the right way to do that. We need to look again at resolving our productivity issues and that means using capital better, not just getting cheaper and cheaper labour.
Kemi's brazen and deliberate speech last night all but confirmed The Times' article on Sunday reporting major Cabinet divisions over the plan, with Kemi and Suella Braverman at odds with the PM's preferred free market solution. Like Liz, Guido doesn't have a problem with skilled, legal immigration, it is the illegal immigration which is concerning. It seems Tory Cabinet ministers aren't even pretending to play happy families anymore…
Also that evening, Leader of the House Penny Mordaunt spoke at a small gathering to complain — rightly — about poor Conservative communication over policy making:
She made her views known at an event called 'Conservatives in Communication'.
Sadly, Guido points out:
… host Adam Honeysett-Watts had to tell the crowd to shut up and listen. Unfortunately, most of the attendees were far more interested in guzzling free booze and chatting to each other.
Meanwhile, Truss addressed a group of Conservatives, explaining the need for growth — now. She, too, said that Party communications are lacking:
She is not wrong, and she has to make up for the past two years, consumed by dealing with the pandemic.
The second day of conference brings U-turn on 45% tax rate
Did Michael Gove, the Scot who wants to become PM, exercise his influence once again?
Nothing against Scots, but their politicians do seem to think that people need to be micro-managed, which Gove does, and that we should continue a globalist agenda in, well, nearly everything.
For the first time in years, Gove is not in Cabinet.
That said, he has never supported PMs he has served, going all the way back to David Cameron. This comment comes from one of Guido's readers (purple emphases mine):
Cameron, don't forget Cameron. Gove mortally wounded him too with Brexit. I don't disagree with Gove supporting Brexit obviously but the way he went about it was like a serpent to someone who called him his friend. His whole front line career has been poisonous towards the sitting leader.
At 7:17 a.m., Guido tweeted that Truss and Kwarteng were backing down on abolishing the 45% tax rate:
Kwarteng said he would still be going ahead with the rest of the fiscal event policy.
That U-turn will empower Gove and the Left — again, media included — to control the narrative even more.
Baroness Thatcher would have been so disappointed:
And I know what Thatcher would have done with Gove: withdrawn the Party whip.
Guido says that the reversal came about on Sunday evening and that The Sun had the exclusive:
After The Sun broke the exclusive of conference late last night, the Lobby's just been informed that the government will now not be going ahead with the 45p rate abolition, with a u-turn expected to be announced within the next hour. Just yesterday the press were briefed that Kwasi was to tell conference "We must stay the course. I am confident our plan is the right one."
This morning the course has not been stayed – it has been re-directed in another direction altogether. Kwasi's statement:
From supporting British business to lowering the tax burden for the lowest paid, our Growth Plan sets out a new approach to build a more prosperous economy. However, it is clear that the abolition of the 45p tax rate has become a distraction from our overriding mission to tackle the challenges facing our country. As a result, I'm announcing we are not proceeding with the abolition of the 45p tax rate. We get it, and we have listened. This will allow us to focus on delivering the major parts of our growth package. First, our Energy Price Guarantee, which will support households and businesses with their energy bills. Second, cutting taxes to put money back in the pockets of 30 million hard-working people and grow our economy. Third, driving supply side reforms – including accelerating major infrastructure projects – to get Britain moving.
The move came after crisis talks yesterday between the PM and Chancellor; their hands forced by Tory MPs continuing to state on the record they couldn't vote for the plans, despite an open warning from [new Party chairman, MP] Jake Berry that they'd lose the whip. Gove was at the forefront of the rebellion…
Guido's cartoonist came up with this:
It is unclear how much of this has to come up for a vote in Parliament in order to proceed.
However, it is becoming apparent that a significant number of MPs have not united behind Liz Truss:
If enough Conservative MPs rebel in a vote, the Government could collapse. A collapse could trigger an imminent general election (GE). With the way things are, Labour could win and form a coalition with the other Opposition parties. That would be a disaster, particularly in voting reform if they push through a vote for 16-year-olds and immigrants to vote in a GE. Furthermore, they would probably also want some type of proportional representation to replace the centuries-old first-past-the-post.
Of course, the alternative is that Conservative MPs have another leadership contest, but that would look as if they were incompetent. One MP suggested that Conservative Party members be locked out of that vote altogether, which would anger them deeply.
An hour after Kwarteng announced the U-turn, he was on BBC Radio 4 with Conservative-loathing Nick Robinson. This is so sad:
Then Kwarteng went on Nick Ferrari's LBC breakfast show. Ferrari pressed him to say 'no more U-turns' but the Chancellor repeated, 'I've said what I've said'. Guido has the video:
As a result of the U-turn, the markets were no longer predicting a 6% rise in interest rates, but something slightly lower — 5.5% and 5.75%. Guido is right in saying this is an emotional response:
Sterling was also slightly up, but not hugely:
In closing, let's return to Gordon Brown, who succeeded Tony Blair as PM — without an election, I might add.
Conservative MP Gillian Keegan put the blame squarely on Brown in an interview with Times Radio on Monday morning.
Guido has the story:
Foreign Office Minister Gillian Keegan was spot on when she told Times Radio this morning that the top rate of tax was a political time bomb left behind by Gordon Brown:
I always knew that it was going to be a political problem. I mean, let's be honest, this was a political trap that was set by Gordon Brown in the dying days of his role as PM, right. And I paid the 50% tax. I was in business then. And I remember how devastating it was because actually, it meant you were paying about 65% tax. And there's something in your mind, which is like, really, you know, only 35% for me? And I'm doing all these hours. I was a business person, then it was set as a political trap…. In theory it [the top rate of tax] should never have been there.
There is something immoral about the government taking the majority of your income in tax. It is also a disheartening disincentive; reversing this spiteful tax is the correct policy, though this might perhaps be the wrong time. Getting rid of a political tax that was only set up by Gordon Brown when he knew he was likely to be ousted –to hurt the Tories rather than raise revenue – was the right thing to do. Even the IFS' Paul Johnson thinks in revenue terms "It might plausibly cost nothing at all". The tax was not about raising revenue – it was about political positioning.
Back in Fife, Brown will be rocking in his chair laughing that his tax booby trap, announced only weeks before he left office, and which was expected to cause problems for his successor David Cameron, has finally exploded in the face of a Tory Chancellor. The fuse wire on Brown's time bomb turned out to be 12 years long…
Truss and Kwarteng have learned a lot in the past month.
I do hope that they have learned something from their baptism by fire, especially Truss, for whom I have the greatest empathy. The Queen's death delayed her getting off the ground running. Then when she was finally able to do something, the media attacked her even more for it. Now the Party's MPs are angry with her. Some have already submitted no confidence letters to Sir Graham Brady of the 1922 Committee. The polls have been tanking. Two show voters giving Labour a 30% lead in the polls, something not seen for decades.
No one has even given Truss or the Chancellor a chance.
I will continue to pray for hers and Kwarteng's success against all odds.
They are doing the right thing …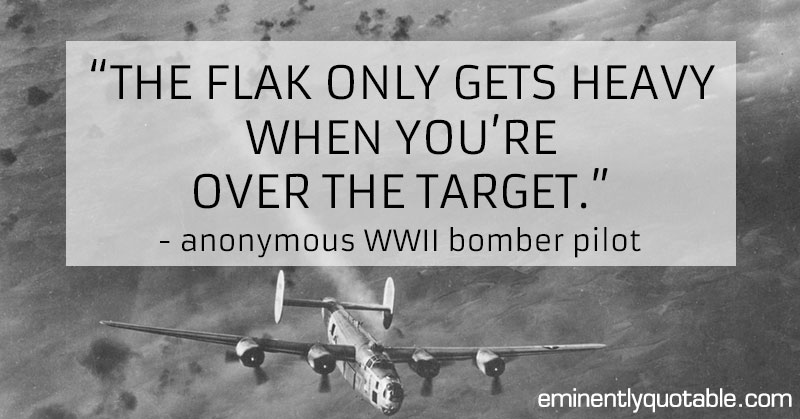 … which is why they are being attacked mercilessly.
Although the results of the Conservative Party leadership contest were not announced until Monday, September 5, 2022, it was widely believed that Liz Truss would emerge the victor.
So, on Sunday, September 4, the BBC's Laura Kuenssberg interviewed Truss on her morning current events show.
It was as much as a debut for Truss as it was for Kuenssberg. Although Kuenssberg has been on our television screens for several years, it was the first time in this format.
No longer much of a viewer of the regular BBC output outside of BBC Parliament, I only watched a short clip that Guido Fawkes posted:
Truss was polite and constructive. She explained that her policies were based on growth rather than redistribution:
Guido's post says, in part (emphases his):
The goal of Liz Truss's government should be to provide the framework for economic growth, growth that provides high paying jobs, not optimises universal credit. The Treasury has been trapped in the logic of Gordon Brown for too long, tinkering with taxes and benefits instead of turbo-charging the economy. We can't tax or redistribute our way to prosperity, Liz Truss knows this and has the drive to reform government policy. It is a positive, optimistic agenda on which she needs to move fast, starting this week…
Kuenssberg acted like the cool girl from school. (How did her hair grow so much in such a short space of time, one wonders.) She asked Truss:
You will come and see us again, won't you?
A Telegraph review of the new show mentioned that Kuenssberg couldn't interview Truss in detail because she had to move on to an interview with Ukraine's Olena Zelenska (emphases in purple mine):
One hopes … that the busy format can be slimmed down when the need arises, to allow for longer-form interviews and tougher interrogation. Kuenssberg did not, for example, have time to ask Truss about crime, immigration or education, because the programme also had to fit in an interview with Ukraine's first lady, Olena Zelenska (unfortunately, interviews conducted via a translator rarely make for riveting TV), fleeting discussions of Nasa's Artemis launch and the Taylor Hawkins tribute concert, plus some banter with the panel.
It is just like the BBC to give priority to foreign nations over our own citizens' needs and concerns.
Another mistake might be the addition of notional comic Joe Lycett, who insulted the then-future Prime Minister and made the Mail's front page on Monday:
The British public received more insight from Mark Littlewood, the director of the Institute of Economic Affairs (IEA). Littlewood (H/T to Guido Fawkes) was up at Oxford with Truss in the early 1990s and said she would be:
the most radical British Prime Minister in over a century.
Excerpts from Littlewood's article for The Sunday Telegraph follow:
The first myth that needs to be laid to the rest is that Liz Truss is some sort of wily, calculating chameleon who changes her political colours, depending on prevailing political circumstances, to suit her own narrow ends.
I first met Liz Truss over twenty-five years ago at Oxford University and have detected no shift in her underlying political philosophy in that time. She has not jumped from left to right or from radical to reactionary – she is, and has always been, a market liberal with a deep suspicion of entrenched, vested interests. She instinctively believes that the state has a greater propensity to do harm than to do good.
How then to reconcile her record as a pro-EU, Liberal Democrat at university with her Tory policy platform today? You only need to appreciate how politics have changed so markedly since the mid-1990s to understand that while the world itself might not be very consistent, Liz Truss very much is …
I would argue that Liz Truss's changing position on the EU reflects a consistent application of her underlying principles to changing circumstances. To go right back to the 1990s, the single market had just come into being. On the face of it, the European project was on an exciting, liberalising trajectory. It was about removing barriers erected by nation states in order to facilitate trade and free exchange. Over many years – and only incrementally – did the EU's obsession with regulatory conformity oblige free market liberals to seriously question whether the European Union was now more of a socialist than a liberal enterprise …
Although she was hostile to the EU's heavy-handed intervention, she also recognised that many of the problems afflicting Britain were homegrown. Most of the policy reforms she craved could be carried out whether or not we were a member of the European Union.
In wishing to move Britain in a liberalising, more market-orientated direction, Liz Truss would have judged Brussels to have been bad, but probably Whitehall to be worse …
Her approach to date on the energy crisis is a classic example of this. Whilst politicians of all stripes seem to want the government to take even more action to fix the price of energy, Truss's starting position would be to allow the price mechanism to operate freely and then consider how one might mitigate the effects. She would rather offset the soaring price of utility bills through meaningful tax cuts, than appoint a central committee to pronounce on the exact price we should all be paying per kilowatt hour.
But it's not merely the underlying instincts of Liz Truss that has led so many free marketeers to get excited about her upcoming premiership. We can also expect her to act decisively. This doesn't mean she is a dogmatic individual although, for sure, she is guided by an underlying ideology in a way our last three Conservative Prime Ministers have not been …
I suspect we are about to bear witness to the most radical British Prime Minister in over a century.
We can expect to see a whirlwind of activity and announcements from the very first minutes of her entering Downing Street. Given the speed she is going to have to operate at, there inevitably will be missteps. But the overall direction of travel in the Truss administration will be crystal clear – to move power and money away from the state bureaucracy and into the hands of ordinary men and women.
It remains to be seen exactly how far she can move Britain in that direction in the limited time she has available to her, but I can't wait to find out.
The Sunday Telegraph granted Truss an editorial that day which bear out what Littlewood wrote:
… My plan for growth is built on Conservative ideas: tax cuts, supply-side reform and deregulation. I will grasp the nettle on the ambitious reforms needed to get our economy growing, including working with local communities to create low-tax, opportunity-rich investment zones and make Britain the home of innovation and start-ups …
We will break with the same old tax and spend approach by focusing on growth and investment. The heaviest tax burden in 70 years cannot go on. We will change the Treasury investment rules to drive opportunity across every part of our United Kingdom. As Prime Minister, I will terminate the technocratic excesses that have crept into government and our economy.
I will be on the side of the people who drive Britain forward: from our hard-working taxpayers to our dynamic businesses and the self-employed. In the same spirit, I will take on whatever holds us back.
Too often, people face a morass of bureaucracy to get things done. It cannot be right that the last reservoir or new nuclear power station was over a quarter of a century ago. It's time to get Britain building and liberate our enterprising spirit.
At this critical moment, we can shape the future of our economy through the decisions we make. I am prepared to be bold in order to transform our economy into the powerhouse I know it can be. That is how we will deliver a better future for the British people and ensure together that our best days lie ahead.
On the morning of Monday, September 5, Red Wall MP Lee Anderson (see parts 1, 2, 3, 4 and 5) reacted to Laura Kuenssberg's Sunday show.
Guido reported:
Speaking to Mike Graham on TalkTV this morning, he's just called for the whole BBC to be shipped off to a desert island, because "they do not represent what this country wants."
One minute before the leadership contest results were announced, Guido tweeted about an extravagant bet he made on a Truss victory:
Sir Graham Brady, chairman of the 1922 Committee of Conservative backbench MPs, announced the result promptly at 12:30 in the Queen Elizabeth II conference centre, not far from Parliament.
Guido could rest easy. Truss won and would become our new Prime Minister:
Sir Graham read out the results from the Party members' ballots in full. Rishi Sunak did better than most pundits and pollsters predicted.
We also discovered the true number of Conservative Party members, heretofore unknown:
Rishi Sunak received 60,399 votes (42.4%)
Liz Truss received 81,326 votes (57.1%)
There were 172,437 eligible electors. Turnout was 82.6%.
There were 654 rejected ballots – probably mostly write ins for Boris. Which means 142,379 votes were returned.
58,378 electors voted by post and 84,001 electors voted online.
Before the result was announced, Conservative Home's Paul Goodman tweeted his expecations based on conversations with Party MPs and activists:
He found that Opinium was the most accurate polling company in the contest:
Look how far off the mark Conservative Home was.
Opinium readily acknowledged that doing party-specific polls were much more challenging than those from the general public:
Opinium has once again won the crown for most accurate poll during the Tory leadership election. After winning the same accolade at the 2019 election, Opinium were closest to the final result. They add the usual caveats that polling political parties is much trickier than the general public…
Truss and Sunak were seated next to each other as the votes were announced. Whe she got up to give her speech she rushed past Sunak without a glance or a handshake. Oh, well.
Her short speech didn't tell us anything we didn't already know:
Guido has the video, in which she was emphatic about one thing:
I campaigned as a Conservative and I will govern as a Conservative.
She also paid tribute to Boris Johnson:
Guido reported that Boris quickly congratulated Truss and said that the two had met before the contest was over:
Boris has congratulated Liz Truss on a "decisive win" in the leadership race:
I know she has the right plan to tackle the cost of living crisis, unite our party and continue the great work of uniting and levelling up our country. Now is the time for all Conservatives to get behind her 100 per cent.
It's not like Boris stayed neutral throughout the race. This morning the BBC's Chris Mason reported that Liz visited Boris at Chequers to ask his advice on how to be PM. 
Rishi has tweeted, through obviously gritted teeth, "It's right we now unite behind the new PM, Liz Truss, as she steers the country through difficult times."
Meanwhile, Carrie took to Instagram to wish Liz and her family well, alongside a photo of her, Boris, Wilf and Romy stepping through the No. 10 door into Downing Street for the last time.
I expect Wilf and Romy won't remember it but they've had an incredibly happy start to their lives growing up here.
Let's hope the garish wallpaper didn't leave a permanent imprint on their young minds.
Unfortunately for Truss and the Conservatives, the longstanding co-chairman of the Party, Ben Elliot, resigned that evening:
Ben Elliot is an entrepreneur, not an MP. He has incredible social connections and has raised a lot of money for the Conservatives.
Elliot is best known for his personal concierge subscription service which he started many years ago.
Ben Elliot, a close ally of Boris Johnson, announced he was stepping down from the role – leaving Miss Truss with the headache of trying to find a powerful replacement.
Mr Elliot spearheaded the drive to amass a £56millon war chest in the run-up to the 2019 election, of which £23million was raised in the four weeks prior to polling day.
Controversially, Mr Elliot used donor clubs to generate funds – including the use of an 'advisory board' for £250,000-a-head contributors – which attracted allegations that he was deploying 'cash-for-access' techniques.
But it also allowed the party to comprehensively outgun Labour in the income stakes.
One of Mr Elliot's friends said that 'Ben's own initiative and contacts' had been responsible for more than one third of donor income.
The friend said:
He is going because he recognises that Liz will want the freedom to appoint her own chair, and wants to spend more time concentrating on his businesses.
Hmm.
Elliot thanked the groups he worked with in the Party, adding:
I would like to thank Boris Johnson for appointing me, and wish Liz Truss every success in leading our great country, particularly given the challenges of the winter ahead.
The article concludes with this:
Darren Mott, chief executive of the Conservative Party said: 'The whole Conservative Party wants to thank Ben Elliot for his tireless service over the past three years. Without his incredible efforts, the 2019 landslide would not have been possible. We wish him all the best in his future endeavours.'
Moving on to Parliament, which resumed sitting on Monday afternoon, changes were afoot.
Boris loyalist Nadine Dorries's Online Safety Bill was scheduled to be debated further that day, but was suddenly pulled from the Order Paper.
Mark Spencer, still in post at that point as Leader of the House, announced:
With permission, Mr Speaker, it may help if I inform the House that, following the election of the new leader of the Conservative party, the business managers have agreed that the Government will not move the Second Reading and other motions relating to the Data Protection and Digital Information Bill today to allow Ministers to consider the legislation further. The remainder of this week's business is as I announced on 21 July.
That was one piece of good news, as it is draconian.
The other good news was that Home Secretary Priti Patel resigned that day, after giving her last Q&A session on Home Department progress over the summer. She had a lot to say but not much to report, which was typical of her performance since 2019:
I had such high hopes for her, but, between civil servants and lingering EU laws to which we are still subject, she couldn't get anywhere, internationally with migration or domestically with policing.
Returning to Liz Truss, the Russians were not happy that she is now Prime Minister. One Russian broadcaster said:
Elizabeth Truss wants to achieve something entirely different — the end of the world.
Good. Truss is right over the target.
More flak came Truss's way here in the UK from the usual suspects:
As for Boris, was he as bad a Prime Minister as all the Remainers said? No. Not at all.
Labour's Gordon Brown is still our most unpopular PM of living memory:
Guido wrote:
The usual blowhards like Alastair Campbell and James O'Brien like to claim that Boris was the worst Prime Minister of all time. That's not a view reflected by the public. According to data compiled by Britain Elects and published by the New Statesman, during his premiership Boris never reached the depths of unpopularity reached by most of his recent predecessors as PM. Tony Blair was more unpopular before he left office, Gordon Brown was far more unpopular during his tenure and Theresa May sunk lower in popular esteem than ever Boris did. Of recent PMs only David Cameron was less negatively perceived at his lowest point. Dave didn't have the almost universal and unforgiving disdain of the europhile chattering classes against him though…
Tuesday, September 6, was a busy day and, unfortunately, too much for the Queen, who, as I write on Thursday, is gravely unwell at Balmoral.
Sir Lindsay Hoyle, the Speaker of the House of Commons, interrrupted the energy debate to make a brief announcement, asking for thoughts and good wishes for the Queen and her family at this time.
Tomorrow's post will discuss Boris's and Liz's respective trips to Balmoral to meet with the Queen.
In the meantime, my prayers go to our monarch for her recovery and to the Royal Family.
My series on Boris Johnson's downfall continues.
Those who missed them can catch up on Parts 1, 2, 3 and 4.
Also of interest are:
Developing news: how long can Boris last as PM? (July 5-6)
Boris stays as PM for now but stands down as Conservative leader: 'When the herd moves, it moves' (July 6-7)
On July 8, Bloomberg had an interesting article: 'Boris Johnson's Downfall: The Inside Story of How His Government Collapsed'.
It states:
This account of how the Johnson administration unraveled is based on conversations with senior members of his inner circle, cabinet ministers, political advisers, civil servants and Tory MPs who were present at the key moments and spoke to Bloomberg News on condition of anonymity.
The journalists who wrote it say (emphases mine):
… the man that Johnson's inner circle blame for his downfall is Rishi Sunak, the former chancellor, who triggered that final, frantic act that ultimately forced the prime minister to quit.
Boris, being a survivor, stayed true to character. He survived a Conservative MP vote of confidence held the Monday after the Queen's Platinum Jubilee celebrations the first weekend in June 2022. Then the Chris Pincher groping scandal broke, but he was not worried. In early July:
Johnson had spent last weekend largely ignoring the latest scandal raging around him.
There was another slew of allegations in the newspapers, this time related to what Johnson had known about the claims of sexual harassment against an MP who the prime minister had promoted to a senior party post. 
But Johnson had grown accustomed to riding out controversy, from his efforts in November to extricate an ally who breached lobbying rules, to the lockdown parties, the investigation into whether he misled Parliament and the resignation of his own ethics adviser.
His judgment, and that of his No. 10 team, was that revelations relating to his former chief whip Chris Pincher, damaging and unseemly though they were, did not pose an existential threat. 
That Sunday evening, July 3, Boris headed next door:
to Sunak's flat in No. 11 Downing Street for one of their regular weekend dinners.
Johnson's team had been wary of a potential leadership challenge from Sunak for months and suspected that he would already have moved against the prime minister if he hadn't been fined over lockdown parties himself.
That night was businesslike, focused on plans for a new economic strategy and a joint speech. Sunak briefly mentioned his unease at the handling of the Pincher situation, but people close to both men said the meeting was good-natured and there was no hint of the coming storm.
Meanwhile:
Elsewhere in London though, Health Secretary Sajid Javid was discussing his own concerns about the Pincher case with his own advisers and starting to think he might decide to resign.
The week began normally:
No. 10 remained bullish throughout Monday despite the growing furor as Javid watched and waited.
On Tuesday, a Cabinet meeting took place (Bloomberg has a photo of it). There were signs that things could unravel quickly:
… there were ashen faces around the Cabinet table on Tuesday morning as ministers gathered to discuss Sunak's plans for tackling rampant inflation. Johnson uber-loyalist [and Culture Secretary] Nadine Dorries told the room that the "dogs of hell" would be unleashed if Johnson was removed.
One Cabinet minister who spoke to Bloomberg that day warned that Johnson might be in real trouble. He had had an unspoken contract with the Conservative Party since surviving a confidence vote among his own MPs in early June, the minister said: he could remain in place only if the scandals stopped.
That compact had lasted barely a month.
Later that day:
Around 5 p.m., at a meeting in the prime minister's office in Parliament, Javid told Johnson he was resigning. Johnson felt the announcement an hour later could be weathered by appointing a strong replacement.
But nine minutes after Javid published his resignation, Sunak also quit. And this blow came without warning.
Suddenly, Johnson was facing a rout.
A person with knowledge of Javid's plans said that his team had had no meaningful contact with Sunak's advisers before the double resignation, but they suspect that the then-chancellor got wind of what was coming and accelerated his own plans. A person with knowledge of Sunak's thinking said there had been no collusion.
Sunak had worked in the Treasury for Javid when the latter was Chancellor from 2019 to February 2020. They were good friends.
The resignations became a game of whack-a-mole:
As the prime minister rushed to replace two key ministers, a wave of more junior officials announced that they too were abandoning his government.
Nadhim Zahawi became the new Chancellor and Steve Barclay succeeded Javid as Health Secretary:
Nadhim Zahawi and Steve Barclay were recruited late on Tuesday to solve the most immediate problem and Johnson's advisers believed that both men were determined to take their jobs seriously. They understood that they had buy-in from Zahawi, the chancellor, for a new tax-cutting agenda to be announced imminently, though a person close to Zahawi says he made no such commitment.
All the same, as Johnson and his advisers surveyed the damage on Wednesday morning, they could tell that the situation was critical. 
That's when [Levelling-Up Secretary Michael] Gove demanded his meeting. To Johnson's aides, the timing seemed designed to inflict maximum pain.
Boris sacked Gove later on Wednesday, the only firing he made. He did it via a telephone call.
At that point:
the number of officials quitting his government climbed past 50.
That evening must have been a long one for Boris:
He returned to No. 10 after 6 p.m. for a series of meetings with his senior ministers.
Chief Whip Chris Heaton Harris advised Johnson that he no longer had the numbers to prevent Tory MPs from removing him, but that he would remain loyal. Trade Secretary Anne-Marie Trevalyan and arch Brexiteer Jacob Rees-Mogg also made clear they would stay supportive. Deputy Prime Minister Dominic Raab told Johnson he would not resign, changing for a formal white-tie event and then leaving via a side entrance.
Other meetings were more difficult.
Home Secretary Priti Patel had an emotional and teary meeting with the premier where she told him he had to go. A spokesman for Patel wasn't able to comment on the details of the conversation. 
Transport Secretary Grant Shapps, who kept a spreadsheet of Johnson supporters, agreed that the numbers were against them. Policing minister Kit Malthouse delivered a long monologue about how it was over. An exasperated Johnson told Malthouse that if he was going to resign, he should just do it. 
Malthouse had worked for Boris ever since the latter was Mayor of London.
Also:
Welsh Secretary Simon Hart was the only one who threatened to quit, handing Johnson a resignation letter and telling him that if he was not gone by the morning it would be published.
The most difficult meeting was with Zahawi who looked visibly awkward, according to one witness, as he told the prime minister that he too thought he should quit. The meeting left Johnson's aides suspecting that Zahawi had simply been preparing for his own tilt at the top job.
Correct. Zahawi did not get far with his campaign.
The meetings lasted into the night:
Towards the end of the night, Johnson gathered his closest aides in his office to assess the damage.
No. 10 policy chief Andrew Griffith was the most determined to battle on, along with Nigel Adams, a minister and old friend of Johnson. Heaton Harris, the party enforcer, had accepted the situation but was staying in the bunker to the end.
Together they rehearsed arguments for and against resigning, as they briefed the media that he would not quit and appoint a new Cabinet. The reality was that no one was accepting jobs.
Political commentators, eager for Boris to go, compared him with Donald Trump:
Johnson told his team that he didn't want to spark a constitutional crisis by clinging to office.
"I can't do this," he told them. "It's all too ghastly. It's not me."
Eventually, he went to the Downing Street flat to see his wife and retire for the night:
As he went up the stairs to his Downing Street flat to see his wife, Carrie, the decision was becoming clear in his mind. Carrie did not advise him either way and insisted it had to be his own decision, according to a person with knowledge of the conversation.
On Thursday, July 7:
Johnson woke early on Thursday and drafted a resignation speech to read out to his staff at their 7.30 a.m. meeting.
He announced his resignation in front of No. 10 early that afternoon.
That evening, The Spectator team held their annual garden party, a major highlight of the political year. Something always happens and this one was no different:
Johnson's communications chief Guto Harri got into a blazing and public row with Gove adviser Josh Grimstone, who accused Harri of briefing against his boss.
A Sunak aide spotted Harri and went over for a hug. According to people present, a smiling Sunak, standing next to her, asked Harri: "Don't I get one?"
"You want a hug?" Harri said in disbelief, knowing that the former chancellor had made no contact with Johnson since his shock resignation. Harri had spent his week fighting to save the prime minister, Sunak was aiming to replace him, and in front of London's political elite, the two men shared an awkward embrace.
Guido Fawkes has more (Guto Harri is on the right and the magazine's Katy Balls is in the background):
His post says the argument went all the way back to Gove's desertion of Boris in the 2016 leadership election, leaving Boris out of the race that year (emphases in the original):
… Leadership candidates Rishi Sunak, Nadhim Zahawi and Tom Tugendhat worked the crowd. Later in the evening as things were winding down the Spectator's Katy Balls mischeviously introduced Josh Grimstone, the newly unemployed former Special Adviser to Michael Gove, to soon-to-be unemployed Guto Harri, the Prime Minister's Director of Communications. Josh definitely had something to communicate to Guto about Gove's late night sacking the night before…
Josh firmly protested that his boss had been loyal to the PM, that he personally loved Boris and that both Gove and himself had been nothing but loyal. He accused Guto of sacking Gove out of spite and attempting, unfairly, to make it look like Gove had been sacked for disloyalty. Guto was sceptical about Josh's protestations of innocence and insistence that his boss had been loyal. The toing and froing went on in front of a silently listening audience that included Guido, Tim Shipman and Steve Swinford. Neither of the protagonists backed down from their position. Grimstone said Guto's behaviour was a "f***ing disgrace".
Guto eventually retorted that it was Gove's fault that in 2016, when he betrayed Boris, the country was as a result put into 3 years of dismal turmoil under Theresa May. Guto's stance seemed to be that even if it was true that he had been loyal of late, Gove had it coming to him for the 2016 trauma that he inflicted on the party and country. Unresolved and unreconciled Grimstone broke off leaving hushed onlookers uncertain that the summary justice of last night was entirely justified by recent events. Guto seemed relaxed and satisfied that it was amends for the sin of the past. 
But that wasn't the only verbal dust-up that evening.
On the BBC's Question Time, Tony Blair's spin doctor Alastair Campbell and The Telegraph's Tim Stanley, who once ran for MP as a Labour candidate, argued about who was worse in terms of being economical with the truth, Tony Blair for the illegal war in Iraq or Boris Johnson with a piece of cake during lockdown. Campbell is on the left in the photo:
Guido has the video:
A few days later on July 11, Stanley wrote an article about it for The Telegraph: 'My TV encounter showed everything that is wrong with the Left':
I'm not a friend of Boris Johnson: my most recent contact was a Christmas card that I'm sure was signed by someone else. This didn't stop Alastair Campbell from calling me part of the same "corrupt class" on Question Time, a grim experience I didn't enjoy but my editor says I've got to address.
Around the five-minute mark, I was invited to give my take on Boris's resignation – and Campbell butted in with the first of many attacks on my profession and character. Afterwards, a producer said: "How long have you known Alastair?" I replied: "I've never met him before." Given how he spoke to me, many people assumed we had a feud going back decades.
No, he was just horrible, and the nastiness was camera ready. Campbell was nice as pie before the recording; he gave me a cheery goodbye after. My conclusion is that he's an act. When he launched his on-air assault, I was shocked and considered walking off; I couldn't take a whole hour of this. Instead, I pulled a one-liner out of the bag, noting that the Blair government took us into a war that cost thousands of lives, while Boris ate some cake.
The point was that Boris might have been chaotic, but it's often the best organised regimes that make the biggest mistakes.
The line was hardly Oscar Wilde; the audience was furious that I appeared to make light of the Downing Street parties. I thought my career was over, and was wondering if Lidl might be hiring. But what I couldn't see till I watched the show back was that Campbell shrugged away the reference to Iraq as if it were mundane. It was an ugly moment. By not bursting into tears, I think I came out better.
What irritates me about some people on the Left is that they talk about mental health and kindness yet they treat their opponents like dirt, not giving a damn how it might make them feel – and if a Conservative hits back, they act like we have crossed a line that doesn't apply to them …
And I wasn't trying to defend Boris on Question Time, just explain his thinking. I have my own views, of course; but in that format I try to put both sides of a story, so the audience can make up its mind. I often find that Left-wing panellists can't process this. They claim to be empathetic yet have zero interest in how other people think. It will be the Tory party that will produce the first non-white prime minister and how will the Left respond? They'll call them a "racist".
That night on Dan Wootton's GB News show, opinions about Boris's successor flew in thick and fast.
Former Conservative Home Secretary and later Brexit Party MEP Anne Widdecombe was adamant that the next Party leader be firmly committed to completing the Brexit process. We still have the Northern Ireland Protocol and French fishing difficulties to deal with:
Opinions swirled around the time it should take Boris to vacate Downing Street.
Someone in the know told the Daily Mail that Theresa May — a Remainer — should be caretaker PM. GB News reported:
While Mr Johnson is expected to stay on until Prime Minister, he could choose to relinquish his duties with immediate effect.
In which case an interim Tory leader would be appointed, who would in turn also become the caretaker Prime Minister.
And former Prime Minister Ms May, who held office between 2016 and 2019, could reportedly make a dramatic return to No.10.
A report in the Daily Mail said: "She knows the ropes and the security stuff, she's a party woman through and through, she's definitely not interested in standing for it herself and would be credible.
"She is uniquely placed."
Thank goodness that didn't happen.
Another Remainer, former Conservative Prime Minister John Major, apparently told the 1922 Committee, headed by Sir Graham Brady, to get rid of Boris pronto. Edwina Currie, a former MP who served with him in Parliament at the same time and who was Major's mistress between 1984 and 1988, said that the former PM was being 'a bit of a prat':
The 2021 Conservative candidate for Mayor of London, Shaun Bailey, agreed. He would have made a great mayor, by the way:
However, biographer Tom Bower explained that Boris and Carrie had no other home, therefore, he would stay at Downing Street until such time as the couple buy a house:
And what about Carrie?
A lot of conservatives blame her for Boris going off the boil with a libertarian-Conservative manifesto to focus on damagingly expensive Net Zero policies, never mind the gaudy refurbishment of the Downing Street flat, allegedly paid for by a Party donor.
The day Boris resigned, The Telegraph's Celia Walden wrote 'The Carrie conundrum: What next for the Prime Minister's wife?'
Over the past two years and 11 months our outgoing First Lady has certainly garnered criticism – some unfair, some fair. And already commentators are saying that Carrie "helped blow it for Boris". But it is surely her husband's sociopathic behaviour over the past few days, weeks and months – and what has been described not as Boris's downfall but his "clownfall" – that will have been most brand-damaging. So how easy will it be for Carrie to rid herself of that toxicity, and what next for the Prime Minister's wife? …
Before Carrie became involved with Boris, and his special brand of bedlam, the daughter of Matthew Symonds, co-founder of the The Independent, and lawyer Josephine McAfee was described as "controlled" and "confident".
Politics may have seemed a world away from the creative fields she immersed herself in at the University of Warwick – where she studied theatre and art history – but after a stint working for Zac Goldsmith, who was MP for Richmond at the time, Carrie moved on to the Conservative party's press office, where she quickly rose through the ranks, working on her future husband's re-election campaign, when he ran for Mayor of London in 2012, before becoming the youngest director of communications for the party at just 29.
That a woman who forged a career in the business of public perception – and was credited with taking charge of the Prime Minister's image (and weight) after they first got together in 2019 – could go on to make the series of missteps Carrie made at No 10 remains baffling today.
It may always have been strenuously denied that the PM's wife played any part in the prioritising of dogs over humans for evacuation from Afghanistan, but it was without a doubt the First Lady who oversaw No 10's controversial maximalist redesign. It was she who picked out the infamous gaudy wallpaper estimated to cost £840 a roll and, as I write, Twitter is alive with memes about the one "burning question" that remains: "Now that the Prime Minister has finally resigned what happens to Carrie's gold wallpaper?"
Because of this, reports that the Johnsons planned to build a £150,000 treehouse for their son at Chequers (but were stopped when police raised security concerns) prompted some to interpret this as "yet more Carrie". Which might have been unfair. But then there was Carrie's involvement in partygate.
The Sue Gray inquiry was told that it was she who was keen to throw a party during the first lockdown and "offered to bring cake" – so these cannot be written off as "sexist", "misogynistic" slurs along with the rest. And while other First Wives have been busy out in Ukraine, shaking Zelensky's hand, Carrie has been notably low profile in recent months, presumably acting on advice from spin doctors.
… according to Craig Oliver, former director of politics and communications for David Cameron: "Leaving No 10 could be the making of Carrie. She's an intelligent woman, interested in a lot of issues. Being the PM's wife has an inevitable chilling effect on what you can do and say. She'll now be free to speak her mind." 
Lord Ashcroft, whose biography, First Lady: Intrigue at the Court of Carrie and Boris Johnson, was published in March, describes Carrie as "an impressive person – with a high-level career in politics and a record of campaigning on animal rights and the environment". Another political writer, meanwhile, assures me that any toxicity will be shrugged off with characteristic ease both by Boris and his wife. "He will be a very successful ex-Prime Minister. His star quality is shoulders above any of the others and he will become very rich on the back of it. So very shortly, everything will settle down, and she will be glad to have left the fishbowl."
… although Carrie is clearly a political animal, it seems likely that she'll choose to concentrate next on animal rights campaigning, perhaps deepening her involvement with The Aspinall Foundation, for whom she has worked as head of communications since 2021 – which in itself is in a period of transition. Every PR knows that charity work is the best "brand rehab" there is, and her passion for the cause isn't in doubt.
We can but see.
There was more to come with Mr and Mrs Johnson: their belated wedding celebration, which they weren't able to have earlier because of the pandemic.
More to come tomorrow.
My series on Prime Minister Boris Johnson's downfall continues.
The first three instalments can be found here, here and here.
Wednesday, July 6, 2022 must have been a sad day for him. By the end of it, 43 Conservative MPs had left Cabinet or ministerial posts.
The haemorrhage continued into Thursday, by which point the number was 51, all of which were resignations bar Michael Gove's sacking, the subject of yesterday's post:
BBC Newsnight rejoices
On Wednesday night, BBC's Newsnight ended with a list of 43 MPs' names, instead of the usual programme credits.
The Daily Mail posted the video along with this report (emphases mine):
A rolling list of names was presented on a black background in the style of an Oscars 'in memoriam' tribute, set to a cover of the Verve's 1997 song by London Grammar.
A faded picture of Mr Johnson was shown behind the names as they were shown, before they finished with a gap, and then the line: 'Boris Johnson – Prime Minister?' 
But the editorial decision was criticised by some viewers on Twitter, who described it as 'simply ludicrous', 'pretty wild' and 'giving up any shred of serious journalism'. 
Others labelled it a 'total LOL-fest' and 'iconic behaviour from Newsnight', while a third tweeted that the rolling list was 'like it's the obits at the Oscars'.
The Newsnight production team, presenter Kirsty Wark and guests must have had the time of their life that evening. They all wanted Boris gone:
Ahead of the list being shown, Wark concluded Newsnight by saying: 'Well that is all from us tonight. On the evening that the resignations from the Johnson government threatened to become a flood, we leave you with the names of the first 43 of them.
'As Nick (Watt) just said, there are already more since we came on air. See you tomorrow to find out who they are, if there are more to come. Goodnight.'
Newsnight and the rest of the BBC have been after Boris ever since his election as Party leader in 2019. The BBC were apoplectic on election night that year, barely able to say that he had won an 80-seat majority, the highest Conservative gain since 1987 under Margaret Thatcher.
Oh, our 'values'!
Brandon Lewis, the then-Secretary of State for Northern Ireland, resigned early Thursday morning.
His letter, like those of many others, played on morality and the violation of Conservative values:
Sorry, it all seems hypocritical to me.
Boris stood down as Conservative Party leader at lunchtime on Thursday.
However, he remains Prime Minister until the Conservative Party membership elects their new leader.
Therefore, he scrambled to fill vacant posts so that there would still be a functioning Government until September 5.
Michelle Donelan's egregious resignation
In this regard, the most egregious resignation had to have been Michelle Donelan's. Boris asked her to be the new Education Secretary. She resigned 35 hours later, the shortest-serving Cabinet member in British history.
On Thursday night The Telegraph reported:
Ms Donelan was promoted to Education Secretary late on Tuesday evening after the shock resignation of Sajid Javid which began the revolt against the PM.  
But just 35 hours later, having failed to persuade Mr Johnson he should step aside for a new leader, she felt left with no choice but to quit herself in the national interest.
Oh, my!
A cynic might say that she took the role for extra taxpayers' money:
She had previously served as universities minister for two years and would have been entitled to a redundancy payment of £7,920 upon leaving that role. 
But her temporary elevation to the Cabinet significantly boosted her pay, meaning she is now in line for a much larger sum of £16,876.
The MP for Chippenham, in Wiltshire, told The Telegraph she doesn't want the money and has asked officials if there is any way they can stop the payment.
She added if that is not possible she will give it all to a local charity in her constituency, though she has not yet decided which one.
Ms Donelan was the shortest-serving Cabinet minister in British history, breaking a 239-year-old record of four days set during the government of Pitt the Younger.
She said quitting her dream job was "extremely difficult" and she was aware of the "moral imperative to prioritise young people as they are heading towards their exams".
Hmm.
Guido Fawkes tweeted about her resignation:
He wrote, in part (emphases his):
Responding to Guido's tweet about her impending pocket-lining, ex-Education Secretary Michelle Donelan has just said she will donate it in full to charity.
Fair play and just as well – £16,800 is around the average annual salary of a teaching assistant…
Good grief.
Remuneration off the charts
Returning to The Telegraph article, our principled Conservatives who resigned were raking in redundancy payments:
She [Donelan] is one of 28 former ministers who quit or were sacked in the coup against Boris Johnson and are set to earn a combined £240,000 in redundancy money. 
I agree with the Opposition MPs here, although they would have taken the money, too, were the shoe on the other foot:
Opposition MPs are urging those who will benefit to forgo the payments at a time when millions of families across the UK are facing a cost of living squeeze.
The remuneration is legitimate:
Members of the Government who leave their posts are automatically legally entitled to a golden goodbye worth a quarter of their ministerial salary.
This is how much was due to each MP who left:
Five Cabinet ministers walked out during the coup against Mr Johnson while a sixth, Michael Gove, was sacked. They will get £16,876 each.
Seven middle-ranking ministers who also quit are in line for £7,920 apiece while 15 from the most junior ranks are entitled to £5,594.
Nice work if you can get it. It reeks of hypocrisy to me.
Bear in mind that an independent board already gave MPs another salary rise. MPs also get their expenses paid. Their meals in Parliament are also subsidised. Who pays for this? The taxpayer.
They can also take advantage of hospitality from outside hosts for sporting and cultural events, which they must declare.
As we say in the UK, they're 'quids in'!
So, no more talk about morality, integrity and values, please!
Boris's new Cabinet
The Telegraph told us about Boris's new Cabinet and ministerial replacements:
Mr Johnson on Thursday appointed a flurry of new Cabinet and junior ministers despite having already announced he was stepping down as PM.
He brought several Tory moderates, including a former opponent over Brexit, into his top team to try and ease fears about him carrying on as a caretaker.
James Cleverly, a loyalist and foreign office minister, was drafted in to become the country's third Education Secretary in just three days.
Kit Malthouse, policing minister, another staunch supporter, was also promoted to take up the vacant role as the Prime Minister's de facto chief of staff.
The most surprising appointment came in the elevation of Greg Clark, a former arch-critic, to replace the sacked Mr Gove as the Levelling Up Secretary.
He was stripped of the Tory whip by Mr Johnson in September 2019 after voting with other rebels to give Parliament the power to block a No Deal Brexit.
Robert Buckland, who was sacked as Justice Secretary by the PM during his reshuffle last September, returns to the top table as Welsh Secretary.
The PM also promoted two junior ministers. Shailesh Vara became Northern Ireland Secretary, while Andrew Stephenson was given a Cabinet seat.
Andrew Stephenson was appointed co-chairman of the Conservative Party, replacing Oliver Dowden, one of the MPs who resigned:
Stephenson has been introducing each of the Party hustings taking place around the nation.
There were more appointments:
No 10 announced a dozen new appointments on Thursday night which included giving Will Quince, an education minister, his old job back less than 36 hours after he quit.
Former soldier Johnny Mercer also got his former role back as Veterans Minister, with the added promotion that he will now attend Cabinet.
I'm really happy about Johnny Mercer's reappointment. He is an ex-serviceman. No MP has worked more tirelessly for veterans than he. In 2021, he felt that the Government was not taking his concerns about veterans seriously enough. I saw him give a passionate speech in Parliament on the subject at the time. He told the Chief Whip that he was going to resign as Veterans Minister. When Boris got wind of the news, he sacked Mercer on April 20 that year.
Re Will Quince, is he getting redundancy cash, too, having resigned then being reappointed?
Boris pledged to be a good caretaker PM:
At a meeting of his new Cabinet on Thursday, the PM insisted he would respect his caretaker status and not try to introduce any radical new policies.
Guido posted a full list of Boris's new team on Friday, July 8. It's a long one. Well done, Boris.
I wasn't the only one to harp on about redundancy payments:
Even if they are temporary, I was happy to see some of the appointments:
Richard Fuller MP to be Economic Secretary to the Treasury;
Brendan Clarke-Smith MP to be a Parliamentary Under Secretary of State at the Department for Education;
Steve Double MP to be a Parliamentary Under Secretary of State Department for Environment, Food and Rural Affairs;
Peter Bone MP to be Deputy Leader of the House of Commons.
Friday's front pages
A dismal week ended on July 8 with Friday morning's front pages, which focussed on Boris's resignation the day before.
Most were negative, because these newspapers wanted Boris — the public face of Brexit — out ever since he got into Downing Street:
Even The Telegraph was ambivalent (Boris is pictured with his son Wilf):
Only two papers were supportive of the Prime Minister.
The Daily Mail was cross with Conservative MPs:
The Daily Express thanked Boris for getting us out of the EU:
Speaking of the EU, here's Guy Verhofstadt's reaction:
Would we have expected anything less?
I'll end with a heartfelt thread from Red Wall MP Mark Jenkinson from Workington:
Jenkinson was also intent on ensuring that Conservative MPs would allow Party members to get their rightful vote on the next leader. Theresa May was the last candidate standing in 2016, so she automatically became PM:
Fortunately, Party members received their ballot papers earlier this month and two-hour hustings have taken place all across the nation, including Northern Ireland, which has a tiny Conservative group of around 300 members.
Meanwhile, Brexit supporters, especially those in Red Wall seats, wanted to know what would happen next. Ensuring that the next leader completes the Brexit process and keeps us out of the EU was a hot topic on the GB News shows that weekend.
More about that next week as the series continues.
Last weekend's big news stories concerned freedom of speech.
The world was horrified to learn of the bloody and debilitating assault on Sir Salman Rushdie, who might lose his sight in one eye. He was off his respirator early this week, thankfully, but, unfortunately, still has a long recovery awaiting him.
Then, here in Britain, on Saturday, August 13, we awoke to the news that raunchy comedian Jerry Sadowitz, 60, had his Edinburgh Fringe gig cancelled at the city's Pleasance Theatre.
Sadowitz gave only one performance before the Pleasance pulled the plug.
I've lived here as long as Sadowitz has been a comedian. For all that time, I have never met a man who liked his brand of comedy.
One could describe him as an equal-opportunity offender. He has appeared on television from time to time. I first saw him in the early 1990s on a comedy show. I couldn't see what was funny. His jokes were gratuitously offensive and filthy.
Nearly everyone in the UK knows about Sadowitz's humour, if one can call it that.
His show is not appropriate for a first date and certainly not for a blind date.
Being generous, I would say that, in terms of comedy, Jerry Sadowitz is the 21st century British version of Lenny Bruce.
Like Bruce, Sadowitz was born in the United States.
He moved to Scotland with his Glaswegian mother at the age of seven.
Let's look at the facts surrounding his cancellation, keeping in mind that the month-long Edinburgh Fringe is supposed to be the bastion of comedic free speech. Its whole purpose is to shock and provoke.
Another thing worth keeping in mind is that Sadowitz actually said what sort of material his show at the Pleasance would include.
The show was called 'Not for Anyone'.
That should have set people's expectations, but it did not.
On Saturday, I read Guido Fawkes:
Guido posted Sadowitz's tweet about how well he thought Friday night's show went:
Guido tied the news in with that of Salman Rushdie (emphases in the original):
Here's some news from the Edinburgh Fringe that Salman Rushdie might find amusing. In a statement announcing that they were cancelling further appearances by the comedian and magician Jerry Sadowitz, the venue said:
The Pleasance Theatre Trust have cancelled Jerry Sadowitz's second and final show at the Edinburgh Festival Fringe with immediate effect. In today's society, opinions such as those displayed on stage by Sadowitz are not acceptable and The Pleasance are not prepared to be associated with such material.
Anthony Alderson, Director of the Pleasance said:
The Pleasance is a venue that champions freedom of speech and we do not censor comedians' material. While we acknowledge that Jerry Sadowitz has often been controversial, the material presented at his first show is not acceptable and does not align with our values. This type of material has no place on the festival and the Pleasance will not be presenting his second and final show.
You couldn't make it up….
No, you couldn't.
Apparently, among other things, Sadowitz exposed himself to a woman in the front row.
The Scottish Daily Express reported (emphases mine):
Controversial Scots comedian Jerry Sadowitz has been cancelled by the Edinburgh Fringe after complaints from shocked audience members and venue staff.
The 60-year-old had two shows booked at the Pleasance called 'Jerry Sadowitz: Not for Anyone' which came with a warning of "strong language and themes some may find distressing" …
However, the decision sparked fury from fellow comics such as Leo Kearse, who said: "If the Islamic fundamentalists don't get you, the wokeists will."
He added that Sadowitz, who was born in the US and moved to Glasgow with his Scottish/Jewish mother at the age of seven, was the "only comedian worth seeing" at the Fringe this year.
Good grief. Yet, judging from this year's Edinburgh Fringe and Festival reviews in The Times, he's probably right.
Anyway:
The Pleasance said anyone who had booked a ticket for Saturday's gig would receive refunds for their tickets and that they "won't be working" with the entertainer again.
Meanwhile, Sadowitz was soon busy on Twitter promoting his run of 14 gigs at venues south of the Border later in the year.
How could the Pleasance not have known about Sadowitz's material when he'd performed there before?
On Sunday, the paper had an update:
The Pleasance has hit back at critics following the Jerry Sadowitz cancellation claiming the comedian made people "uncomfortable and unsafe" to remain in the theatre.
The Edinburgh Fringe venue slammed those who ripped into the "woke" decision as an attack on freedom of speech. The theatre claimed that Sadowitz crossed the line and that controversial comedians "need to be challenged" in a "changing world" …
Fans say his unique brand of black comedy has to be viewed in context and questioned why the venue booked him in the first place, as well as asking why people bought tickets to the show if they were so easily offended.
I completely agree.
Whereas Sadowitz tweeted that he didn't see anyone walk out, the Pleasance claimed that a number of people left during his act:
"A large number of people walked out of Jerry Sadowitz's show as they felt uncomfortable and unsafe to remain in the venue. We have received an unprecedented number of complaints that could not be ignored and we had a duty to respond. The subsequent abuse directed to our teams is also equally unacceptable …
"In a changing world, stories and language that were once accepted on stage, whether performed in character or not, need to be challenged. There is a line that we will not cross at the Pleasance, and it was our view that this line was crossed on this occasion.
"We don't vet the full content of acts in advance and while Jerry Sadowitz is a controversial comedian, we could not have known the specifics of his performance. The Pleasance has staged his work numerous times over the years, but as soon as we received complaints from those in the building which caused us great concern, we knew we could not allow the final performance to go ahead.
"The arts and comedy in particular have always pushed the boundaries of social norms but this boundary is always moving. Our industry has to move with it. However, this does not mean that we can allow such content to be on our stages."
I was heartened to read that a Scottish Conservative and a feminist were critical of The Pleasance:
Former Scots Tory strategy chief Eddie Barnes was among the critics of the decision. He tweeted: "The Pleasance's statement is totally contradictory. But it's that mealy-mouthed, morally vacuous phrase 'not acceptable' that really grates. To whom? And on what grounds? Who decided?"
Feminist campaigner Lucy Hunter Blackburn added: "I first came to the Fringe in 1986. The cancelling of Jerry Sadowitz (who I've never seen – not my bag, I strongly assume I'd not enjoy his material) feels like an important moment – something to stop and look at hard."
… While discussing the furore on GB News on Saturday night, Scots comedian Leo Kearse said: "The Edinburgh Fringe is over, the SNP have put a nail in it by restricting the amount of accommodation so there's not enough space for audiences and acts. Nobody wants to go and see woke comedy. It's like women's football, it gets written about by the Guardian but it's rubbish."
On Sunday evening, GB News's Andrew Doyle, a former teacher who went into stand up and created Titania McGrath, emphasised that what the audience sees is Sadowitz's 'persona', not the man himself. He added that while Sadowitz is lobbing his offensive material, he simultaneously performs magic tricks. (Sadowitz is accomplished at card tricks in particular. That's how he got his start.)
Doyle, who has seen Sadowitz's act, explains that the material is so out there that it makes people laugh:
He's an equal opportunities offender. Think of the worst thing in your head and then say it.
Leo Kearse and Josh Howie, another British comedian, joined Doyle in slamming the manager of The Pleasance, the Fringe's premier venue.
According to them, Sadowitz's material this year was nothing new. Doyle also confirmed that Sadowitz circulated a promo video in which he said what would be in the show.
Kearse said that the people complaining are probably the types who would be okay with Drag Queen Story Hour for children:
Why are we treating children like adults and adults like children?
Howie and Doyle were annoyed to see that some comedians at the Fringe supported The Pleasance. Howie said:
They're putting themselves out of a job.
Doyle added:
They're making a rod for their own backs.
Howie pointed out that Sadowitz is 'revered' on the comedy circuit and that he has inspired many newer comedians' material, which makes his cancellation a 'flash point'. Every new boundary push in comedy today has been thanks to him.
Doyle closed by saying that he had heard most of the complaints had come from members of staff at The Pleasance. Howie said that most venue employees are 'mostly students', ergo, likely to be offended and to 'feel unsafe'.
Doyle asked:
Why do people keep submitting to these brats?
Theirs is a great exchange about freedom of speech in comedy:
On Monday, August 15, BBC Scotland interviewed Russian emigré and free speech advocate Konstantin Kisin. Kisin, who hosts his own podcast, says that such censorship helps no one and that, ultimately, the Edinburgh Festival might become less appealing and lose its audience. The male BBC co-host implied that audience members went only so they could laugh at racism because they rarely get the chance to do so.
Kisin responded, beginning with:
If I were a mind reader like you …
and said:
I have more faith in human beings than you do …
The co-host doubled down:
I was there in the audience. You weren't …
Kisin asked him how he would assess what was going on in people's minds as they watched Sadowitz:
You can tell what someone thinks from their body language? … No, no, you did say that you knew from their body language. You said exactly that.
At which point, the co-host abruptly terminated the interview.
Here it is. I applaud GB News's Colin Brazier for his scathing remark about our being forced to pay for the BBC and their bias:
The same comedians had another go on Monday's Headliners show on GB News. By then, Sadowitz felt forced to explain his act, which disappointed Josh Howie. Sadowitz is also seeking an apology from The Pleasance. Nick Dixon, another comedian, said that today's big names in comedy (many of whom probably got where they are today thanks to Sadowitz) need to stand up for him. The owner of The Assembly Rooms, another top Fringe venue, has rightly criticised The Pleasance for cancelling the act:
Earlier that evening, Dan Wootton asked comedy veteran Jim Davidson, whose style is the exact opposite of Sadowitz's, for his opinion. Davidson got dragged into this because Sadowitz wrote 'I am not J** D*******, folks' and 'a lot of thought goes into my shows'. Davidson was generous in defending a comedian who does not wish to be compared to him. Davidson criticised The Pleasance, saying they knew 'exactly what act' Sadowitz was going to do.
Davidson thinks someone within the local council complained, which has happened before in England. He also pointed out that The Pleasance said that even performing material 'in character' should not be allowed:
Isn't every comedian in character?
Here's the video:
There is a huge gulf between the author of The Satanic Verses and obscene, offensive comedy, however, it is important to defend both.
James Marriott wrote about this conundrum for The Times on Wednesday, August 17: 'The grubby truth about freedom of speech'.
He gave an unintended plug for GB News. Remember that Murdoch owns The Times and TalkTV:
An honest defence of free speech acknowledges that it inflicts pain on vulnerable people, disperses power unequally and has no scientifically identifiable principles — but that it is precious nonetheless. It is a grubby, unfortunate truth.
Has there ever been a less glamorous time to support free speech? Because social media companies refuse to accept editorial responsibilities, the internet is overrun with the gory worst of what humans have to say.
The most vocal modern defenders of free speech are not artists or libertines but pimply "Enlightenment bros" and the talking heads of GB News. Of course, one's principles should never be formed in accordance with what is and isn't trendy. So we are left as the awkward, perhaps half-embarrassed, defenders of this unhappy, dysfunctional system which is nevertheless by far the best one we've yet devised.
That probably explains why GB News's ratings are way ahead of TalkTV's.
I'll leave the last word to The Telegraph's theatre critic Dominic Cavendish:
Though I've seen a number of his shows over the years, I didn't catch this one. His act – initiated in the 1980s, and bolstered since the 1990s by dexterous card tricks – is easy to summarise: misanthropic, unrelenting bile, awash with expletives and at war with political correctness. No one escapes his performative contempt, which springs from him, but qualifies too as an act.
His patter is knowingly extreme, and can be extremely funny, although the exhalation of laughter wars with the sharpest intakes of breath. His offence-giving once brought him celebrity but that has been on the wane – TV has barely touched him since the early 2000s. Sick-taste comedians have come up in his wake, most successfully Jimmy Carr and Frankie Boyle, yet he has admirers across the spectrum; even Stewart Lee, the darling of the progressive Left.
As Lee wrote in the New Statesman in 2013, "because Sadowitz is one of the most complete and perfect stand-ups in history, his exact political position is complicated. By accident or design, he appears to be socially, sexually, culturally, physically and economically at the bottom of the pile. This gives him licence to attack everything and everyone, like a drowning rat swimming desperately up the U-bend. And this tells us a lot about the essence of stand-up."
… It's impossible to justify every line of Sadowitz's sets but his worldview is to be suspicious of pleasantness and to detect phoneyness in progressivism. He confronts us with his viciousness and by extension, our own. Times have changed, have they? His pertinent thrust is that people haven't.
… The Pleasance can hardly say they didn't know who they were booking, this time around.
That they de-platformed Sadowitz just after Salman Rushdie was attacked felt doubly uncomfortable. There's a world of difference, of course, in being told that your show is cancelled, and being stabbed in the face. But how could the Pleasance feel on the right side of history? Though worlds apart in terms of finesse, and import – Rushdie is a highbrow culture hero, Sadowitz an increasing anachronism – are the two men not both flying the flag for freedom of expression?
Today, sure, cancel Sadowitz. But tomorrow? What about other less provocative but maybe also problematic acts? Take another fringe veteran, Arthur Smith, who gratuitously if comically has a naked woman walk across stage during his Pleasance show. Should he go next? The 2022 Fringe so far has been a sun-lit occasion – but dark clouds have gathered.
I don't like Jerry Sadowitz's comedy but I will defend his right to perform on stage.
Like him or loathe him, where freedom of speech is concerned, he's every bit as important as Salman Rushdie.
On Monday, July 25, 2022, Conservative Party leadership candidates Liz Truss and Rishi Sunak headed to Stoke-on-Trent, comprised of three Red Wall constituencies, for a BBC debate:
Burning issues: earrings and China
The day began with controversies over handling China and how much each candidate had spent on their respective wardrobes.
Boris loyalist Nadine Dorries, Secretary of State for Digital, Culture, Media and Sport tweeted about the latter. The photo is from last week on the final day of Conservative MPs voting:
The normally charming Angela Richardson MP tweeted a rather sharp reply to Dorries, requesting that she be quiet.
On China, things were more complex, as Guido Fawkes reported:
Neither candidate has the edge here.
Guido wrote (red emphases his):
It's unsurprising, given his tacit endorsement from the Chinese propaganda arm Global Times, that Rishi has decided to go in hard on the country's security threat this morning. Declaring the Chinese Communist Party "the largest threat to Britain and the world's security and prosperity this century", Sunak attacks Liz for "[rolling] out the red carpet" and turning "a blind eye to China's nefarious activity and ambitions". He calls for a new NATO alliance to be set up to counter it the threat, and pledges to close all 30 Confucius centres, which teach Mandarin in the UK and are thought to be used as fronts by the Chinese intelligence services.
In response Team Truss returned fire last night, using Iain Duncan Smith to call the policy "surprising" and asking where Sinophobe Sunak has been for the last two years. Her team points to the above Sunak's endorsement by Global Times, and says he has been consistently soft on China.
Sunak's Confucius closure policy is directly levelled against Truss's supposed record at DfE, where during her two-year stint nine of the 31 centres were established:
"His team pointed out that nine of the 31 Confucius centres in Britain were established when Ms Truss was an education minister between 2012 and 2014."
Hmm.
Who is behind Rishi's race to No. 10?
Before I get to the debate, I have been thinking more about Rishi than Liz. Who is pulling Rishi's strings? I don't think Liz has an unseen agenda, but Rishi could well do.
On Thursday, July 21, The Express gave us background on Rishi, some of which not all of us knew (emphases in purple mine):
Rishi Sunak recently made headlines after he became the first frontline politician to make the Times Richlist. He and his fashion designer wife Akshata Murty's fortune stands at an eye-watering £730m. The recently resigned Chancellor owns four properties with his 42-year-old wife, including in Santa Monica, California, but now hopes to add another to his collection, in the shape of No 10.
Before landing a job with Goldman Sachs and making his millions, Mr Sunak studied at one of the most expensive private schools in the country before heading to the University of Oxford.
The 42-year-old was born in Southampton to GP mother Yashvir and pharmacist father Usha Sunak.
Mr Sunak — the eldest of three — first attended Oakmount Preparatory School in Southampton, Hants, before attending Stroud School, King Edward IV Preparatory, where the school fees grow alongside the student: the older they get, the higher the tuition.
It is thought Mr Sunak joined Stroud School in Year 4 after Oakmount closed suddenly in 1989.
In Lord Michael Ashcroft's biography, Going For Broke: The Rise of Rishi Sunak, it is claimed that the former Chancellor was well-liked, being both head boy and captain of the Stroud cricket team …
After leaving in 1992, Mr Sunak joined the 600-year-old Winchester College as a boarder, where the yearly school fees today amount to £45,936 per year, and £33,990 for day pupils …
Winchester College, founded in 1382 by William of Wykeham, has numerous notable alumni — known as "Old Wykehamists" — including several archbishops and Chief of Defence Staff, General Sir Nick Carter.
Why does Rishi want to be PM when he could be leading a charmed life?
His wife has non-dom status. Do they intend to move to India? It would be a return to that nation for her, as her father founded Infosys.
There's a story here.
In any event, so far, Rishi has more than 20,000 Conservative Party supporters, apparently.
He also agreed to allow Andrew 'Brillo' Neil, a notorious tough interviewer, to question him on Channel 4 this Friday evening:
In 2019, when Neil was still on the BBC, he was frustrated that Boris did not go on his television show to be grilled for the leadership contest that year.
Guido says that Liz Truss might follow Boris's example:
Rishi Sunak has agreed to do a sit-down Andrew Neil interview this Friday on his Channel 4 show at 19.30. Liz Truss's team are yet to say whether she'll also agree. Given she's the Boris continuity candidate, there's a past precedent she may not…
Boris petition gets 10,000+ signatures
Speaking of Boris, the petition from Conservative Party members to add him to the ballot surpassed 10,000 signatures on Monday:
Guido said:
On Wednesday, Guido reported that 3,500 Conservative Party members had signed a petition calling for Boris to be allowed to compete in the leadership contest. Since then, that number has tripled, with 10,000 fully paid-up Tories now adding their names to the list, and presumably ruining the CCHQ inbox. As Rishi and Liz take to the campaign trail, this demographic may well prove difficult to ignore. It's already over 20% of Boris's stonking majority from the last leadership election…
BBC debate
The BBC chose to hold Monday night's debate in Stoke-on-Trent — the Potteries.
Stoke-on-Trent has three constituencies, all of which are Red Wall. I wrote about their first-ever Conservative MPs earlier this year: Jo Gideon, Jonathan Gullis and Jack Brereton.
It was commendable of the BBC to get an audience of local residents who voted Conservative in 2019.
Sophie Raworth was the moderator. Off to one side were BBC experts Economics Editor Faisal Islam and Political Editor Chris Mason, who also asked questions of the candidates.
During the debate, one of the voters said that she was concerned about the ongoing issue of trust in the Government overriding the all-too-real need for strong policies.
The Express has the video. The woman spoke briefly and eloquently:
It just seems very very easy, and as we've heard a lot, to blame Boris over trust issues, as though everything is going to be fine now.
But it seems to me there is a more fundamental issue around a culture in Westminster.
It seems very much more focused on the short term, you know, the catnip of a media soundbite.
Rather, it should be focussing on, okay, 'What are the difficult things that need a long-term solution'.
She actually said, 'the short-term catnip of a media soundbite'.
She should copyright that. It sounds just like something Boris would say.
Liz had gravitas. I would rather have a reserved presentation from her than Rishi's Tony Blair impersonation, which was unsettling to watch — and hear.
Rishi also should have worn a tie. Maybe he wanted to look in touch with the audience. Even so, these debates are interviews for the next Prime Minister. One should look the part.
Overall, Rishi interrupted Liz too much. Guido counted a total of 14 times.
Often, Rishi looked as if he were mansplaining:
He was irritated. We saw this during his parliamentary campaign.
Rishi's facial expressions and voice inflection show that he does not like being contradicted:
That's not the best look and it will not go over well if he tries that with Andrew Neil on Friday. Neil will zero in on it.
Sophie Raworth only interrupted Rishi's interruptions of Liz once. That is likely because Liz is the 'continuity candidate', meaning she is loyal to Boris. By now, we should all know that the BBC, along with others, wanted desperately to get rid of Boris because of Brexit.
Ergo, Raworth was not there to do Truss any favours.
Rishi was adamant that his tax rises were the right thing. Liz said they were Project Fear:
Here's the video:
Nadine Dorries's tweet about attire came up:
Liz said that she would not give Rishi any fashion advice:
She did, however, advise him to be 'bolder' in carrying out Government policies. She did not specify any, but one that comes to mind is the amount we are still paying the EU for our exit. He should have nipped that in the bud in January 2020.
Rishi grilled Liz over her conversion to Brexit. She had been an active Remain campaigner before the 2016 referendum.
However, Guido points out that Rishi has not always been consistent. Corporation tax comes to mind:
Guido says:
Rishi's going in hard on Liz over her change of mind on Brexit – it turns out it's quite easy for them to hit back at him with even more recent examples of political conversions…
The debate ended with a quick-fire round of questions:
The candidates agreed on nearly everything. The only difference was when Sophie Raworth asked them to rate Boris on a scale of 1 to 10.
Liz Truss gave the former Party leader a 7.
Rishi hemmed and hawed a bit, then gave Boris a 10 for handling Brexit and the 2019 election well.
The Express has the exchange:
Mr Sunak said: "You know what, my views are clear: when he was great, he was great; but it got to a point where we needed to move forward."
BBC host Sophie Raworth asked: "What does that mean? Five out of ten?"
Mr Sunak replied: "Well, actually, in delivering a solution to Brexit and winning an election, that's a 10 out of 10.
"You have got to give the guy credit for that. No one else could have probably done that."
The crowd then erupted into a loud round of applause.
So, Liz did well on the topic of Boris …
… but did Rishi do better?
The hint might be that Conservatives prefer Liz.
Afterwards, Opinium took a snap poll. Liz won the Conservative vote hands down:
Guido offered this analysis:
Overall Rishi bests Liz by 1% among all voters. Rishi needed a slam dunk victory, this is the opposite of what he'd have wanted polling to show…
YouGov also polled Conservative Party members who watched the debate. Guido has the detail.
YouGov's summary results show that Liz is streets ahead of Rishi:
The UK's newest channel, TalkTV, hosted a debate sponsored by The Sun on Tuesday night:
Too bad that GB News couldn't have pipped them to the post. Then again, TalkTV and The Sun are Murdoch outlets.
More about that debate in a separate post.
Continuing my series on Red Wall MPs and, most recently, Lee Anderson, this post gives his positions on various topics in British life.
Those who missed previous instalments can read about his adventures and opinions in Parts 1, 2, 3 and 4.
Rail strikes
This week, England has been crippled by a series of rail strikes, one every other day, which means that on the days there are no strikes, it is still fruitless trying to travel by rail.
On Monday, June 20, 2022, the House of Commons held a debate, Industrial Action on the Railway.
Lee Anderson was the last MP called to speak. He asked the following question of Grant Shapps, Transport Secretary (emphases mine):
This strike is a real kick in the teeth for hard-working taxpayers, who have dug deep over the past 18 months to keep this industry alive. Does my right hon. Friend agree that the Labour party—the spineless party opposite—should grow a backbone and condemn these strikes?
Grant Shapps replied:
That is an appropriate place to end. My hon. Friend is absolutely right. People have dug deep—that is exactly what they have done; it was £600 per household. People are furious. They paid out that money to make sure that nobody lost their jobs, and what thanks have they got? Where is the reward? Where is the "thank you" for keeping the railway going? It is a strike that will put people out of pay and hit people's pockets once again, and Labour Members cannot even find their way to say, "We condemn the strikes." It is a disgrace.
Immigration
On Wednesday, June 15, Home Secretary Priti Patel made a statement about the fact that the June 14 flight to Rwanda with scheduled deportees never took off. There were originally 37 people who were to be deported. Because of last minute legal delays, only a handful boarded the charter flight and, by 11 p.m., even they were taken off.
The Opposition parties hate the idea of sending illegals to Rwanda for processing. Strange that, as it is called the Switzerland of Africa.
Labour, the Lib Dems and Scotland's SNP have all said during debates about illegal migration that people can legitimately come to the UK from France. Such a statement implies that France is not a safe country.
In the June 15 debate, Migration and Economic Development Partnership with Rwanda, Lee Anderson asked Priti Patel:
Just when you think this place cannot get any dafter, you turn up and listen to the rubbish that the Opposition are coming out with today. Is the Home Secretary aware of the sniggering, smugness and delight shown on the out-of-touch Opposition Benches about the cancelled Rwanda flight? Will she please advise me? I need some travel advice—I am going away this summer. Is France a safe country to go to?
Priti Patel replied:
For the benefit of the British people, the public, I have in my hand just four pages with a list of Opposition Members making exactly that point with glee—basically wanting the policy to fail, condemning it and saying all sorts of things without coming up with alternative solutions.
My hon. Friend is absolutely right about France as a safe country. This is a fundamental principle of working with our colleagues more broadly—[Interruption.] Those on the Opposition Front Bench have already had their chance to speak. These are safe countries and there are people who are effectively picking to come to the UK. That is something we have to stop by going after the people smugglers and breaking up their business model.
Moral failings of Tony Blair versus Boris Johnson
Also on June 15, Boris Johnson lost his latest ethics adviser, Lord Geidt, who suddenly resigned.
This month, for whatever reason, Tony Blair became a member of the prestigious Order of the Garter, an honour the Queen decides independently.
On GB News, Patrick Christys asked a panel who was less ethical, Boris or Blair. Lee Anderson was one of the participants. He said that he had canvassed his constituents in Ashfield, Northamptonshire, and all said that Blair was less ethical. Anderson said there is no comparison between a Prime Minister being presented with cake and one who got us into a highly costly war in Iraq. The second tweet shows Blair with his spin doctor Alastair Campbell at the time:
The full discussion follows:
Labour
Anderson was a member of the Labour Party until 2018, when he switched to the Conservatives.
He has no praise for Labour MPs, especially Deputy Leader Angela Rayner. On May 22, she was angry with Chancellor Rishi Sunak for giving more aid to Ukraine.
The Daily Mail reported:
The party's deputy leader sparked outrage after she told the Chancellor on Twitter to 'do one' – a slang insult meaning 'get lost'.
The message was posted in response to a weekly No 11 newsletter from Mr Sunak, in which he detailed an additional £40 million of aid for Ukraine.
It is not the first time the senior Labour figure has landed herself in hot water for her remarks about those on the other side of the Commons. The former care worker resorted to calling senior Conservatives 'a bunch of scum, homophobic, racist, misogynistic, absolute pile of… banana republic… Etonian … piece of scum' in a foul-mouthed tirade at last year's Labour party conference.
Lee Anderson made his views known:
Lee Anderson, Tory MP for Ashfield, accused Ms Rayner of behaving pathetically after the latest controversial outburst.
He said: 'I don't know what it is about Angela Rayner and the Left that have it in for successful people running the country, surely it's much better for successful people who are successes in business to hold the purse strings of the country rather than somebody whose only claim to fame is dishing out insults.
'She is someone throughout her career who has made childish insults against Conservative politicians and now she's having a go at Rishi, who by the way is one of the most polite politicians you'll ever wish to meet. He's a real gentleman, regardless of your politics.'
Green energy policies
As is the case in most European countries, the prices of home fuel and petrol have gone through the roof.
On January 3, Nigel Farage asked Anderson for his views on what the UK should do. Anderson said that while it was imperative that we leave the planet in better shape for the next generation, he and his Ashfield constituents think that some of Boris's Net Zero policies need to be wound back. Furthermore, he wants us, rightly, to use our own energy sources during our transition period to Net Zero:
Two months later, Anderson appeared on Farage's Talking Pints segment of his show. They discussed the necessity of energy independence, which the UK can easily achieve. Instead, the Government prefers a policy of importing coal and gas from Russia:
You can see the full interview here, where Anderson says:
We should be selling gas to the rest of Europe!
The BBC
Anderson remains a firm supporter of Boris Johnson and wants him to be allowed to get on with his job. He accuses the BBC of conducting a witch hunt against the Prime Minister.
This interview took place the day after Boris survived a Conservative vote of confidence. Anderson laid his dislike of the BBC's tactics on the line. This is short, sharp and to the point:
Guido Fawkes wrote (emphases in the original):
Lee Anderson provided daytime fireworks as he confronted the BBC over anti-Boris bias live on the channel. He also called them "quite sad" over their refusal to let the Boris leadership question drop, accusing them of spearheading a witchhunt. Agree or not, it was great TV…
Not surprisingly, it was Guido's most popular post that day:
That night, the question of a BBC witch hunt popped up on Dan Wootton's GB News show:
Wootton invited Anderson on to discuss the issue with left-wing pundit Nina Myskow, who defended the BBC. Anderson said that his constituents supported Boris. He invited Myskow to speak with his constituents to hear their views. She replied, although not in this clip, that she never travels north of Selfridges:
Russia
On April 27, Anderson was disappointed not to have made the list of 287 MPs that Russia sanctioned.
He wrote a letter to the Russian ambassador to the UK to ask that his name be added to the list:
Crime
Lee Anderson has been outspoken against crime. I posted some of his perspectives last week.
During his candidacy in the autumn of 2019, he proposed creating forced labour camps for noisy council tenants:
After Winston Churchill's statue was desecrated in June 2020, during the pandemic and 'mostly peaceful' protests, Anderson gave a brief interview to a young independent reporter. He ended by saying:
You wouldn't be stood here today, young man, talking to me if it wasn't for Churchill.
On March 16, 2021, Anderson participated in the Crime Bill debate. Highlights follow:
Here's another, courtesy of Guido:
Ashfield's straight-talking MP Lee Anderson gave the Labour Party both barrels last night in the Crime Bill debate. Effusively supporting the Bill, no-nonsense Anderson took aim at what he sees as Labour's hypocritical positions:
I find it strange that Labour are talking about tougher sentences for crimes against women, yet in December they were trying to stop us deporting foreign rapists. One Labour MP said we should not deport these criminals in December as it was too close to Christmas. I disagree. I thought it was a great Christmas present.
Guido is fairly sure that the residents of Ashfield will be in overwhelming agreement. For such a short speech, many shots were fired – rounding off on some Labour politicians' attitude to the law…
Seven months later, his fellow Conservative MP Robbie Moore led a debate on the sexual exploitation of young girls by a certain demographic. Sadly, the 'grooming gang' phenomenon is growing to the extent that it is said to be present in every town in the UK.
Moore focused his attention on Bradford.
Guido points out that none of the three Labour MPs for Bradford bothered to show up for the debate.
Anderson contributed and, as one would expect, has strong views on what should happen to such politicians:
Away from the noise of the Budget, earlier this week Conservative MP Robbie Moore led a Commons debate on child sexual exploitation across Bradford, calling for a "Rotherham-style inquiry" into the scandal and claiming it had been "swept under the carpet" by the local authorities. Although the debate only attracted small number of MPs – none of the three Labour MPs for Bradford bothered to appear, despite two previously claiming they would – there was one booming voice lending his support to Moore's campaign: the Honourable Member for Ashfield, Lee Anderson. Asking Moore to give way twice so he could give the Chamber a piece of his mind, Anderson said:
The only way that we know the full scale of these vile crimes in Bradford is for a full Rotherham-style… investigation, and would he also agree with me that certain local politicians on the council, and the mayor, should hang their heads in shame.
Once this inquiry takes place, and we get to the bottom of this, and these grooming gangs are put away where they rightly belong in prison, then the next call will be these lazy politicians – and they need locking up too.
Even Moore sounded a bit surprised by Lee's fury…
Guido has the video:
Anderson's no-nonsense speech might have been partly due to his appointment to the Women and Equalities Committee in May 2021:
Guido wrote:
Guido learns that parliament's wokest committee – the Women and Equalities Committee – is to welcome two new, perhaps unexpected, members: Philip Davies and Lee Anderson. Philip Davies is making a, no doubt, welcome return after having served on it in 2016 – where he made headlines calling for the word "women" to be removed from the Committee's name. Lee Anderson is a co-conspirator favourite: from saying nuisance tenants should be forced to live in tents; to recently ranting that he's torn up his licence fee. Confirming the appointment, Lee told Guido:
The great women of Ashfield have been the backbone of my community for hundreds of years with barely any recognition.
Yes the men have worked down the pits and gone off to war but its our women that have kept everything together.
The women in communities like Ashfield need a voice in Parliament and anyone who knows me will tell you that I am a firm believer in better rights for women. I am a modern man with a modern outlook who is keen to speak up for the women in my community.
They deserve to be on a level playing field with us men which is not always the case. I will still open doors for women and give up my seat on public transport as I am a gentleman first and a politician second, but you can be assured that I will be fighting on all fronts for the women of Ashfield.
Both men will no doubt relish the appointments, which they richly deserve. Guido sends his warmest congratulations to the pair. Chapeau to the 1922 Committee on the wit and wisdom of their appointments.
Returning to politicians, on November 9, he had a go at convicted Labour MPs and recommended that they should work as a condition of their licence:
This morning in Parliament, straight-talking Lee Anderson told Deputy Prime Minister Dominic Raab exactly how he thinks the government should solve labour shortages:
Prisoners and ex-offenders out on licence should help fill the labour shortage and […] on release, all prisoners – including ex-Labour MPs – should be ready for work and starting work should be a condition of their licence.
Guido has the video:
Nutritious meals on the cheap
As I wrote in my third post on Lee Anderson, he took a lot of unnecessary stick in May 2022 for saying that people can make nutritious meals for only 30 pence per portion.
He revealed that he, too, had been a single parent for many years and lived scrimping and saving. He still got pilloried.
On May 26, however, the Mail profiled a partnered mother of three who makes meals for 29 pence a portion.
Was there any criticism of her from other media outlets, such as the BBC? No, there was not.
Such double standards. Such hypocrisy.
Conclusion
Regrettably, I have run out of Lee Anderson anecdotes.
He is my favourite MP. I would love to see him as the next Conservative leader, if not Prime Minister.
Sadly, that will not happen. He is not Establishment enough and never will be.
I hope that he is re-elected as MP for Ashfield and wish him all the best in his Parliamentary career.
We need more MPs like him.
A profile of another Red Wall MP will appear next week.