You are currently browsing the tag archive for the 'Calvinism' tag.
Yesterday's post addressed the First Amendment in the Constitution of the United States.
The post showed that, in terms of religion, the Founding Fathers envisaged it much differently than we do today. The numerous court cases from the Warren Court in the 1960s to the present have gradually redefined the relationship between church and state.
The First Amendment developed after a prolonged period of colonial and state churches — mandated denominations — which led to religious persecution and discrimination.
Furthermore, the Founding Fathers gave the United States Article VI of the Constitution which forbids a religious test for holding public office:
The Senators and Representatives before mentioned, and the Members of the several State Legislatures, and all executive and judicial Officers, both of the United States and of the several States, shall be bound by Oath or Affirmation, to support this Constitution; but no religious Test shall ever be required as a Qualification to any Office or public Trust under the United States.
Ultimately, these provisions and others protect the Church from undue federal influence.
Religion in the colonies
FacingHistory.org has an excellent, detailed article on religious practice in American colonies.
Excerpts and a summary follow, emphases mine.
Not surprisingly, given that the 17th century was a time when Christianity was taken seriously, eight of the 13 colonial governments mandated religious practice, sometimes within a designated Protestant denomination. Taxes collected went to the colonial church for upkeep and clergymen's salaries.
Refusal to participate was problematic:
in those colonies dissenters who sought to practice or proselytize a different version of Christianity or a non-Christian faith were sometimes persecuted.
Even though the colonies were overwhelmingly Protestant, there was sometimes a lack of Christian unity. Naturally, colonists favoured their own denominations, just as Christians do today. Baptists resented having to attend and pay for the Congregational Church. Even Anglicans were split between mainstream members and the Puritans, a theological conflict which began in England and was transplanted to the colonies.
Between 1680 and 1760, the two main colonial denominations were Anglicanism and Congregationalism. The latter was a Puritan offshoot, which, until recently, held to Calvinistic doctrines.
However, after this period, more colonists arriving aligned themselves with other denominations:
such as the Baptists, Methodists, Quakers, Unitarians and many more, sometimes referred to as "Dissenters."  In communities where one existing faith was dominant, new congregations were often seen as unfaithful troublemakers who were upsetting the social order.
ProCon.org has an excellent list of the colonial denominations and the adherence expected by colonists.
Virginia was Anglican and affiliated with the Church of England. In 1677, Governor Argall decreed:
Every Person should go to church, Sundays and Holidays, or lye Neck and Heels that Night, and be a Slave to the Colony the following Week; for the second Offence, he should be a Slave for a Month; and for the third, a Year and a Day.
Rhode Island was the opposite, supporting freedom of worship. The 1663 Charter of Rhode Island and Providence Plantations stated:
That our royall will and pleasure is, that noe person within the sayd colonye, at any tyme hereafter, shall bee any wise molested, punished, disquieted, or called in question, for any differences in opinione in matters of religion, and doe not actually disturb the civill peace of our sayd colony; but that all and everye person and persons may, from tyme to tyme, and at all tymes hereafter, freelye and fullye have and enjoye his and theire owne judgments and consciences, in matters of religious concernments…
It is interesting that the founder of Rhode Island, Roger Williams (c.1603-1683), was a Puritan minister who was banished from Massachusetts for supporting freedom of religion.
Even where colonial decrees allowed freedom of religion, their taxes often went to support the colony's designated denomination. This is why the Danbury Baptists of Connecticut, Congregationalist, wrote to Thomas Jefferson in 1801.
Colonial penalties and controversies
The religious atmosphere, even among like-minded souls, was somewhat heated in colonial America.
Massachusetts
Returning to FacingHistory.org, in Massachusetts, a Congregationalist colony, a man complained in 1632 that:
fellows which keepe hogges all weeke preach on the Sabboth.
Massachusetts was the location of the Salem Witch Trials in 1692 and 1693. Although clergy frowned on deviating from Holy Scripture:
alchemy and other magical practices were not altogether divorced from Christianity in the minds of many "natural philosophers" (the precursors of scientists), who sometimes thought of them as experiments that could unlock the secrets of Scripture.
The Witch Trials were short-lived, however, religious conformity was expected in the years that followed. As late as 1768, a Boston resident wrote that:
the selectmen of Boston at last were able to "parade the street and oblige everyone to go to Church . . . on pain of being put in Stokes or otherwise confined" …
Laws were instituted that forbade certain activities on a Sunday:
travel, drinking, gambling, or blood sports …
There were no church courts for punishing religious misdeeds. The civil courts handled that, sometimes harshly. In Massachusetts:
the civil government dealt harshly with religious dissenters, exiling the likes of Anne Hutchinson and Roger Williams for their outspoken criticism of Puritanism, and whipping Baptists or cropping the ears of Quakers for their determined efforts to proselytize. Official persecution reached its peak between 1659 and 1661, when Massachusetts Bay's Puritan magistrates h[anged] four Quaker missionaries.
Virginia
Virginia, as stated above, expected everyone to attend an Anglican service on Sunday.
In the mid-18th century, more Baptists moved there and were violently suppressed:
the colonial Anglican elite responded to their presence with force. Baptist preachers were frequently arrested. Mobs physically attacked members of the sect, breaking up prayer meetings and sometimes beating participants. As a result, the 1760s and 1770s witnessed a rise in discontent and discord within the colony (some argue that Virginian dissenters suffered some of the worst persecutions in antebellum America).9
England ends corporal punishment of dissenters
In 1682, England put an end to corporal punishment of dissenters in New England.
The English Parliament's Toleration Act of 1689 granted religious freedom. It:
gave Quakers and several other denominations the right to build churches and to conduct public worship in the colonies. While dissenters continued to endure discrimination and financial penalties well into the eighteenth century, those who did not challenge the authority of the Puritans directly were left unmolested and were not legally punished for their "heretical" beliefs.
Elsewhere
Some colonies, like Pennsylvania, Rhode Island, New Jersey and Delaware, were either founded on the basis of religious tolerance (the first two) or had no dominant denomination from the outset:
In the Carolinas, New York, New Jersey, and Delaware, Anglicans never made up a majority, in contrast to Virginia.  With few limits on the influx of new colonists, Anglican citizens in those colonies needed to accept, however grudgingly, ethnically diverse groups of Presbyterians, Baptists, Quakers, members of the Dutch Reformed Church, and a variety of German Pietists.
Catholics, of course, were universally looked down upon. Cecilius Calvert founded Maryland in 1634 as a safe haven for them. However, in 1649, Puritans took over the colony's assembly. Fortunately, wise heads prevailed and mandatory taxes went to both Catholic and Puritan churches.
Something similar happened in New York, which began as a Dutch colony in 1614. The prevailing denomination was the Dutch Reformed Church. The English took over in 1664, and granted religious tolerance. However, they allowed the Dutch Reformed Church to retain their properties. The New York Charter of Liberties and Privileges of 1683 granted official acceptance of all Christians. In 1697, the English founded Trinity Church (Wall Street) by Royal Charter. The funds Trinity received from the Crown helped them to become a wealthy church.
Later developments
As time passed and more colonists arrived from different denominations, Anglican and Congregationalist colonies had to relax their religious laws.
Therefore, it is no surprise that the Founding Fathers wanted to ensure religious freedom in the newly-independent United States. For this, they relied on contemporary philosophers such as John Locke for input.
The Procon.org page shows that, by the time the colonies became states in the mid- to late-18th century, their new state constitutions granted freedom of worship.
However, where mandated colonial churches had existed, taxation continued to go to their support until the early 19th century. Even where there was no designated denomination — and even with the United States Constitution in force — there were still statutes for a religious test.
Connecticut stopped its support of the Congregational Church in 1818, 17 years after the Danbury Baptists complained to Thomas Jefferson.
Virginia repealed their religious test, along with the taxation requirement, in 1830.
Massachusetts ceased supporting the Congregational Church in 1833.
However, North Carolina did not eliminate religious references and requirements until 1875.  New Hampshire deleted its requirement that senators be Protestant as late as 1877.
Today, we wonder why this took so long and whether these states were in violation of the US Constitution. Conservapedia explains that the First Amendment was for federal not state use:
The first clause of the first amendments states "Congress shall make no law.."; demonstrating that it is a restriction on laws that the Congress of the United States can pass. Nowhere does the constitution restrict State and Local Legislatures from passing any laws respecting an establishment of religion.
However, when the colonies became states, they granted freedom of worship, although, as we see, they lagged behind when it came to repealing mandatory religious tax and removing religious restrictions on legislators.
In 1940, the Supreme Court made the First Amendment applicable to the states. Current judicial interpretation:
holds that the Fourteenth Amendment extended its scope from Congress to the state legislatures, since freedom of religion can be classified as one of the "privileges and immunities of citizens of the United States" mentioned therein.
Conclusion
From the founding of the 13 colonies to the present, America has had close links to Christianity.
It is only in recent years — starting in the 1960s — that secularists have been denying the nation's history in this regard.
Since then, Supreme Court decisions have confused the situation. Although most have ruled against Christianity — most famously in school prayers — sometimes they rule in favour. Prayers in state legislature led by a publicly funded chaplain are constitutional and Christian groups may use state school property and town halls for religious purposes after hours.
However, the cases will continue to proliferate as the number of secularists continues to grow.
Donald Trump was inaugurated five days ago.
Some Christians are disconcerted. A few examples of essays posted last week on the subject follow. Emphases mine below.
1/ John MacArthur's Grace To You (GTY) blog has an excellent post by staffer Cameron Buettel who reminds GTY readers about obedience to government, specifically Romans 13:1-5 and MacArthur's sermon 'Why Christians Submit to the Government'.
GTY readers — conservative Evangelicals — were most unhappy. How on earth could an immoral, unbiblical man become president? One surmises they would have preferred the scheming, conniving and possibly criminal 'Crooked Hillary'. Bottom line: Trump isn't Christian enough to be in the Oval Office! (As if abortion and single sex marriage advocate Obama was?!)
2/ Moving along to the Episcopalian/Anglican site, Stand Firm, one of their contributors, A S Haley, was, rightly, more concerned about what he calls the Sea of Political Correctness. In 'A Wave of PC Crashes into a Solid Barrier', Haley points out:
The Sea of Political Correctness, fed since November 9 by the tears of the self-righteous, is now engulfing its devotees and followers. Vainly casting about for safe spaces where they may continue to breathe air unsullied by what they perceive as the sulfurous emanations of their opponents, they are gasping, choking and sinking as wave after wave of fresh emotional outbursts crashes over their heads …
The politically correct crowd was so certain of its ability to name the next President that it shattered on the shoals of the Electoral College. It has been unable since then to re-form under a single, agreed leader. It is instead trying to coalesce under a common hatred of the successful candidate. Hatred, however, like fear, needs a crowd in which to dissolve, and a crowd needs direction—which is supplied by a leader.
Although I disagree with Haley when he says that Trump's platform lacks
concrete programs of proposed legislation and executive actions
because those had been laid out in detail on Trump's campaign website for over a year, he is correct in saying:
there is every reason to hope that a beginning has been made—is being made as I write—and that, with God's grace, America may truly once more show the way in its humility, in its decency, and in its willingness to serve without expectation of reward.
One of Haley's readers wrote about the protests during the weekend of the inauguration:
In fact, since one of the main complaints about Trump is his vulgarity, the vulgarity and viciousness of these speakers should negate any of those complaints.
I hope so. How can people — e.g. the GTY readers above — miss the stark contrast?
3/ From there, I went for a Reformed (Calvinist) perspective. Dr R Scott Clark of of Westminster Seminary California is the author of several books on the Reformed Confessions. He also writes the ever-helpful Heidelblog. He posted an excellent essay at the time of the inauguration, 'A Reminder Of Why We Should Not Long For A State Church'.
The GTY readers moaning about Trump not being Christian enough should peruse it, but it looks at something anathema to conservative biblicists: history.
Excerpts follow:
… I am regularly astonished at the number of American Christians who seem to want a state-church. They seem not to understand the history of the post-canonical history of state-churches nor the difference between national Israel and the USA …
The governor of my state is a former Jesuit seminarian turned New Ager. I certainly do not want the Hon. Edmund G. Brown, Jr dictating what is to be preached or when it is to be preached. I am sure that Americans who advocate for a state-church do not want the Hon. Barack Hussein Obama or Donald J. Trump to meddle in the life of the institutional church.
Of course, when this objection is raised, the reply is an appeal to an eschatology of great expectations. This raises the problem of the chicken and the egg. Does the postmillennialist want to facilitate the coming earthly glory age through a state-church or is the state-church only to come about after the glory age has descended? This is not clear to me …
Under the new covenant and New Testament, there is no state-church. There is the state and there is the church. Calvin described these two realms as God's duplex regimen (twofold kingdom). He rules over both by his providence but he rules the church, in his special providence, by his Law and Gospel revealed in holy Scripture. He rules over the civil magistrate by his general providence through his law revealed in nature and in the human conscience (see Romans 1–2) …
The visible church's vocation is to announce the Kingdom of God in Christ, to preach the law and the gospel, administer the sacraments and church discipline (Matt 16 and 18) …
4/ I then sought another sensible Calvinist perspective, this time from Dr Michael Horton, who also teaches at the same seminary as Dr Clark. He is Westminster Seminary California's J. Gresham Machen Professor of Theology and Apologetics.
The Washington Post invited Horton to write an article on faith. On January 3, the paper published 'Evangelicals should be deeply troubled by Donald Trump's attempt to mainstream heresy'. It concerns one of the prosperity gospel preachers who prayed at the inauguration: Paula White.
On the one hand, I heartily agree that White is a very poor example of a Christian pastor. On the other hand, she and Trump found solidarity in the prosperity gospel which he grew up with under Norman Vincent Peale. Furthermore, White was helpful to his campaign in getting out the vote among this sector of misguided churchgoers.
Even more unfortunate than her praying at the inauguration is the news that she will head the Evangelical Advisory Board in the Trump administration. I suspect this had not been announced when Horton wrote his article. Still, Trump is no theologian. I refer readers to Clark's essay above.
Horton points out that such preachers have been around the White House before and are popular among certain sections of American society:
Peale and [Robert 'Crystal Cathedral'] Schuller were counselors to CEOs and U.S. presidents. Word of Faith has been more popular among rural sections of the Bible Belt, where faith healers have had a long and successful history. But in the 1980s, the two streams blended publicly, with Copeland, Hinn and Schuller showing up regularly together on TBN.
He goes on to explain the dangerous heresy:
Televangelist White has a lot in common with Trump, besides being fans of [Joel] Osteen. Both are in their third marriage and have endured decades of moral and financial scandal. According to family values spokesman James Dobson, another Trump adviser, White "personally led [Trump] to Christ."
Like her mentor, T. D. Jakes, White adheres closely to the Word of Faith teachings. Besides throwing out doctrines like the Trinity and confusing ourselves with God, the movement teaches that Jesus went to the cross not to bring forgiveness of our sins but to get us out of financial debt, not to reconcile us to God but to give us the power to claim our prosperity, not to remove the curse of death, injustice and bondage to ourselves but to give us our best life now. White says emphatically that Jesus is "not the only begotten Son of God," just the first. We're all divine and have the power to speak worlds into existence.
Again, Trump doesn't get this because his family left their mainstream Presbyterian church in Queens after his confirmation to worship at Peale's Marble Collegiate Church in Manhattan. After Trump married Ivana and became even more successful, he drifted away from the church. Although in recent years he has been attending Episcopal church services, his theological formation isn't very good. But, again, echoing Calvin's two-fold kingdom theology, voters did not elect Trump as Pastor of the United States but rather President of the United States.
I nodded in agreement to this comment, which is 100% true:
Trump is president not a theologian and Horton shouldn't be holding him up to that standard. Where was Dr. Horton when Planned Parenthood and the Gay marriage thingy was going full steam under Obama. Yes, Horton, we realize you are not an evangelical fundie, but jumping on Trump for this?

Michael plays the 'guilt by association' card very well.
Correct. I do not recall Horton criticising Obama's policies very much. I've been reading and listening to him since 2009.
5/ Finally, I found Dr Carl Trueman's article on First Things, 'President Trump, Therapist-In-Chief?'
Trueman, a Presbyterian, is Professor of Historical Theology and Church History and holds the Paul Woolley Chair of Church History at Westminster Theological Seminary in Philadelphia. He is politically centrist but theologically conservative.
Trueman says:
I agree with Horton's analysis but would take the concern a step further. All Americans, not just Evangelicals, should be worried that Paula White is praying at the inauguration, though not for particularly religious reasons. By and large, the rites of American civic religion are harmless enough, bland baptisms of the status quo by the application of a bit of liturgy emptied of any real dogmatic significance or personal demands.
That is what inauguration prayers are largely about. Rightly or wrongly, everyone is represented, especially those who were helpful to the incoming president during campaign season.
He concludes that the real shame is that Trump seems to be endorsing the notion of 'Psychological Man'.
However, once again, may I remind Drs Trueman and Horton: voters did not elect Trump to serve as the nation's pastor-in-chief.
6/ The best rebuttals to Trueman's article is in the comments to his essay. The two comments that nailed it perfectly came from Mike D'Virgilio, whose website is called Keeping Your Kids Christian. It looks very good.
D'Virgilio is a Trump supporter and I agree with his assessments. Excerpts follow. First, from this comment:
… I believe Trump is a net positive for Christianity because what he's doing (including putting the huge "Merry Christmas" signs on his podium during his thank you tour) is potentially contributing to the re-building of the Christian plausibility structure of America. The term "plausibility structure" goes back to sociologist Peter Berger's 1967 book The Sacred Canopy. In a more recent book he defines this simply as, "the social context within which any particular definition of reality is plausible". In other words, what *seems* real to people. For the last 50 years the secularists have driven American culture off a cliff (via education, media, Hollywood, etc.) so that the dominant plausibility structure has been postmodernism/relativism/materialism/secularism (they are all logically intertwined). So God for many people (the rise of the "Nones" for instance) *seems* no more real than Santa Claus. Rarely, if ever, do people grapple with the evidence for the truth claims of Christianity; they just drift away or don't see it as relevant at all.
So Trump, regardless of the content of his own faith, or those at his inauguration, is possibly making Christianity plausible again. Most Americans don't pay attention to what these people actually believe, the theological content of their faith, such as it is. But all of a sudden with Trump this Christianity thing doesn't seem like such the ugly cultural step-child anymore … None of this will change over night, but the arrival of Trump is the first time I've had hope in this regard since, oh, I was born!
… And I agree with pretty much everything Carl says here (I'm a graduate of Westminster myself), but I don't at all agree that Trump is contributing to a therapeutic faith and the triumph of the psychological …
This is from D'Virgilio's second lengthy comment:
… There is no other candidate who has done what Trump has done, or could be doing what he's doing. Cruz is closest of the bunch, but I'm afraid he's just not a winsome fellow. Once you get beyond the caricature of Trump, he's a very likable, appealing showman. Everyone who knows him likes him, says he's humble (impossible to believe for many) and kindhearted.
The greatest thing he's done is blow up political correctness. He's taken that on, along with the shamelessly corrupt media that promotes it, in a way no other Republican can even get close. This is huge for a Christian plausibility structure because PC is antithetical to a biblical/classical (in the sense the objective truth exists) worldview …
And Trump was Trump before the Apprentice. Trump made the Apprentice, the Apprentice didn't make Trump. So I totally disagree Hollywood had anything to do with making the man, The Man. I don't disagree with your assessment of the secular materialism, which is one of the reasons I initially wanted nothing to do with Trump … He doesn't have to be an orthodox, Bible believing Christian to fight for Christians, to appreciate and respect Christians, to love America and the Christian influence in its history. I leave the soul judgments to God. I'm just grateful he's our next president, and not that other person.
I realise some readers are apprehensive about Trump, what he might do and what he represents. I hope this has given them some food for thought, especially in terms of Christianity in America.
Let's remember that there were four other members of the clergy besides Paula White and a rabbi. Furthermore, in his remarks, Franklin Graham reminded everyone that there is only one God.
In closing, sensible Christians living in the United States should be relieved Trump is in the White House. This will be borne out in due course.
In the meantime, rather than sitting around carping, we can always pray that he becomes a better, more orthodox Christian.
New Year's Day was traditionally the Feast of the Circumcision of Christ.
The stained glass representation of the event is probably one of a kind. I don't know the name or location of the church.
The Circumcision represents the first shedding of our Lord's blood for mankind. Read more about it below in my post from 2010:
January 1 – Feast of the Circumcision of Christ
My post from 2013 explains that the traditional Protestant denominations recognised this day, along with the Catholic Church:
New Year's Day: the Circumcision — and Naming — of Christ Jesus
Today, it is largely ignored — or rededicated, which is what the Catholics did:
Solemnity of Mary the Mother of God
In the midst of our celebrations with families and friends, let us remember that New Year's Day is also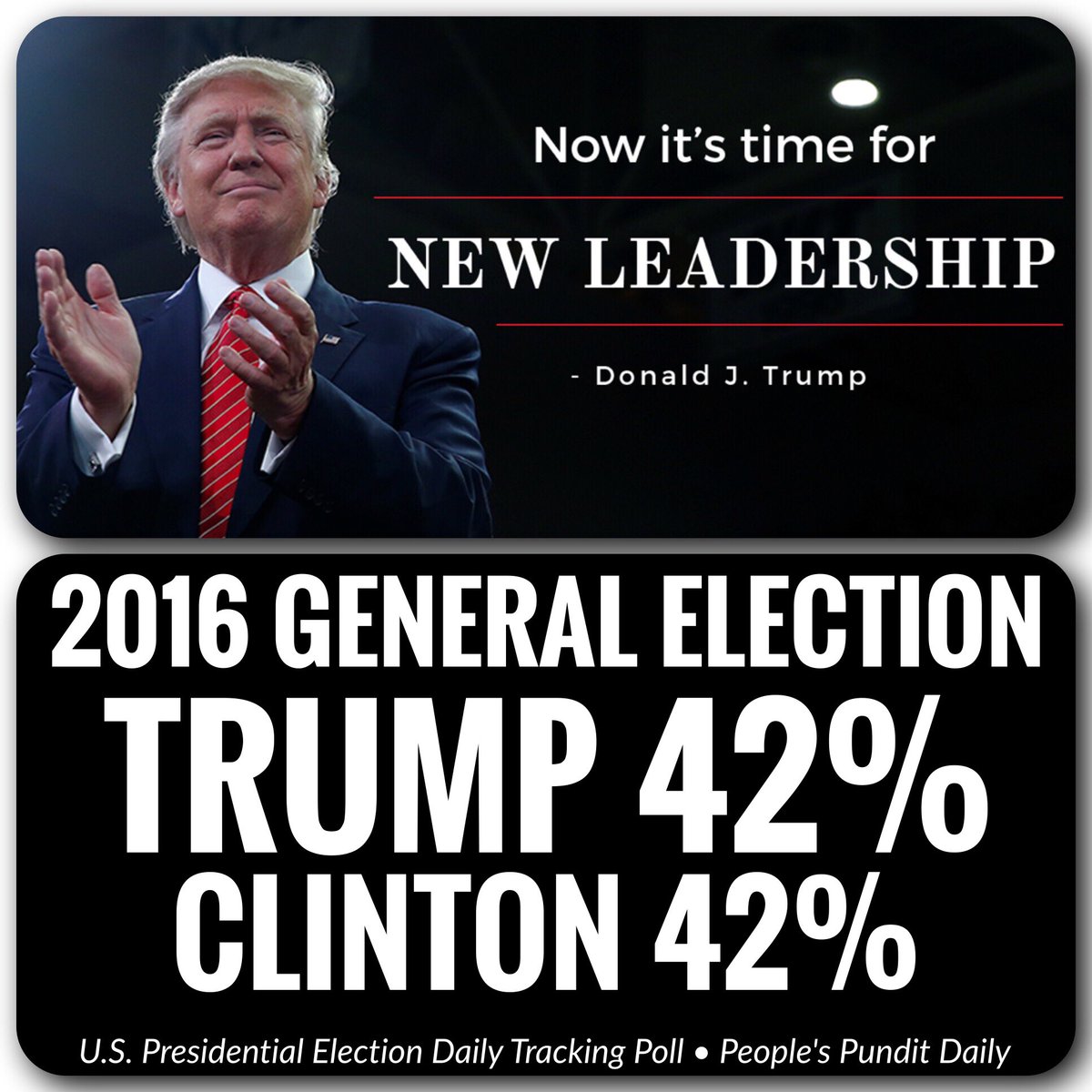 Before getting to the moral case for voting Trump, let's look at a notionally compassionate, holy, pious Reformed Church of America (RCA) pastor's deep dislike of the Republican candidate.
As my post from yesterday on Trump's Christianity stated, he still considered himself connected with a RCA congregation — Marble Collegiate Church — although Marble quickly issued a statement saying he was not a member. Trump's parents were members and their children, including Donald, attended Sunday services when the late Norman Vincent Peale was pastor. They had a close relationship with Peale.
Returning to the link in the first paragraph, the young pastor's post ends with this:
All I'm asked to do is love my neighbor as myself.
Even if it's Donald Trump.
Loving my neighbor one of the hardest things to do – especially when Jesus chooses my neighbor for me.
However, it is prefaced with the following statements that override his conclusion. I am breaking these down into separate sentences, although some are part of a paragraph. Trump or not, this is a dangerous and unbiblical place to be (emphases mine):
Donald Trump … is not someone I would enjoy spending time with.
He's arrogant, abrasive, hyperbolic, and seems to lack compassion.
See, I don't want the Donald to go to my church.
His attendance, in my mind, is like some sort of tarnish …
… no, I don't want Donald Trump to be a part of my church.
I don't really love him and I'm not interested in trying.
And when I say I don't love him, it means I don't love Donald Trump as I love myself.
I have made Donald the other, willing and able to exclude him from fellowship because he doesn't make me comfortable.
I'm able to write him off because he thinks differently than I do.
I give them [other people] grace. But I won't give it to Donald.
He speaks his mind and you know exactly where he stands.
I don't want Donald to be a part of my church because he is cartoonish.
This reminds me of what the retired lawyer wrote on an ex-Hillary supporters site. Some of you will have read this yesterday. It dates from primary season:
I ran into a young lady who wants Bernie, but will not go to the polls to vote for him.
But if Trump is the Republican nominee, then she will go to the polls and vote against him.
She admitted the reasons she would do this[:] because Donald is not nice.
In other words it is a matter of style–NOT SUBSTANCE.
Would it matter to you if he gave you a better future, even though he is not nice?
Would it matter to you if someone who was nice, condemned you to a negative future?
Echo answereth not. Neither did she.
Now, onto one of the posts of the year. Everyone who considers himself or herself a Christian should read it.
Dr Wayne Grudem is Research Professor of Theology and Biblical Studies at Phoenix Seminary in Arizona. He is a graduate of Harvard (BA), Westminster Seminary-Philadelphia (MDiv, DD), and the University of Cambridge (PhD). He has written more than 20 books, including Systematic Theology, Politics According to the Bible and (with Barry Asmus) The Poverty of Nations: A Sustainable Solution.
He contributes to Town Hall and wrote 'Why Voting for Donald Trump Is a Morally Good Choice' after the Republican National Convention concluded in late July. I am grateful to my reader Anna Wood for posting an introduction to the article on her website.
Grudem's article is lengthy and detailed, which is why it is worth reading in full and bookmarking to your favourites so that you have it handy to send to others and reread before November 8.
Excerpts and a summary follow — some taken out of order for emphasis. Subheadings are mine.
Christian objections to Trump
Pious churchgoers have said, including on my site, that Trump violates everything they believe in.
Grudem has heard similar objections. The solution from these churchgoers is to write in a candidate on their ballot or to vote for a marginal third party.
Grudem says:
As a professor who has taught Christian ethics for 39 years, I think their analysis is incorrect …

I do not think that voting for Donald Trump is a morally evil choice because there is nothing morally wrong with voting for a flawed candidate if you think he will do more good for the nation than his opponent. In fact, it is the morally right thing to do.
I did not support Trump in the primary season. I even spoke against him at a pastors' conference in February. But now I plan to vote for him. I do not think it is right to call him an "evil candidate." I think rather he is a good candidate with flaws …
"But are you saying that character doesn't matter?" someone might ask. I believe that character does matter, but I think Trump's character is far better than what is portrayed by much current political mud-slinging, and far better than his opponent's character.
In addition, if someone makes doubts about character the only factor to consider, that is a fallacy in ethical reasoning that I call "reductionism" – the mistake of reducing every argument to only one factor, when the situation requires that multiple factors be considered. In this election, an even larger factor is the future of the nation that would flow from a Clinton or a Trump presidency.
Biblical support
Grudem firmly believes that Christians are exhorted to vote
in such a way that will "seek the welfare" of the United States.
To support his position, he presents us with the following Bible verses:
the prophet Jeremiah's exhortation to the Jewish people living in exile in Babylon:
"Seek the welfare of the city where I have sent you into exile, and pray to the LORD on its behalf, for in its welfare you will find your welfare" (Jeremiah 29:7).
… I feel the force of the words of James: "Whoever knows the right thing to do and fails to do it, for him it is sin" (James 4:17).
… the teachings of Scripture do not allow us to escape moral responsibility by saying that we decided to do nothing. The prophet Obadiah rebuked the people of the Edom for standing by and doing nothing to help when the Babylonians conquered Jerusalem: "On the day that you stood aloof, on the day that . . . foreigners entered his gates and cast lots for Jerusalem, you were like one of them." (Obadiah 1:11) …
Some Christians have even hinted to me that "persecution would be good for us." But the Bible never encourages us to seek persecution or hope for it. We should rather work to prevent such oppression of Christians, just as Jesus taught us to pray, "Lead us not into temptation, but deliver us from evil" (Matthew 6:13). Paul did not encourage us to pray that God would give us bad rulers but good ones who would allow us to live a peaceful life:
"I urge that supplications, prayers, intercessions, and thanksgivings be made for all people, 2 for kings and all who are in high positions, that we may lead a peaceful and quiet life, godly and dignified in every way." (1Timothy 2:1)
Under Clinton, ethics and Christianity in danger
Grudem presents us with real perils, likely to happen if Hillary Clinton is elected in November.
The Supreme Court requires not only a replacement for the late Justice Antonin Scalia but also for several ageing justices:
A President Clinton could possibly nominate three or four justices to the Supreme Court, locking in a far-left activist judiciary for perhaps 30 or more years. She could also add dozens of activist judges to federal district courts and courts of appeals, the courts where 99% of federal lawsuits are decided. Judicial tyranny of the type we have seen when abortion rights and same-sex marriage were forced on the nation would gain a permanent triumph.
The nation would no longer be ruled by the people and their elected representatives, but by unelected, unaccountable, activist judges who would dictate from the bench about whatever they were pleased to decree. And there would be nothing in our system of government that anyone could do to stop them.
He explains that this election is not just about defeating Hillary Clinton but putting paid to the Democrat machine, which is illiberal in every respect.
Left-leaning justices, he says, could find the ban on partial-birth abortion unconstitutional. In 2007, the ban passed by only one vote (5-4). Similarly, they could override restrictions on abortion time limits.
He reminds us that same-sex marriage is now not the law of individual states but the entire nation. The same can be done with abortion:
The Supreme Court has spoken, and therefore the issue is settled in the political system of the United States. We lost – not at the ballot box, but because we had a liberal Supreme Court that nullified the democratic process regarding the definition of marriage.
So it would certainly be with any efforts to place legal limitations on abortion.
Christians — bakers, florists and others — who want to refuse business on grounds of personal belief are already being put out of business or forced to obey laws with which they disagree. This will only accelerate if another Democrat is in the White House and more in the Supreme Court. Grudem cites several examples.
Restrictions also currently apply on public prayer and educational institutions. The vise will only be tightened if Democrats (!) are in charge.
He concludes:
These incidents show that it is not an exaggeration to say that, under a liberal Supreme Court resulting from Hillary Clinton's election, Christians would increasingly experience systematic exclusion from hundreds of occupations, with thousands of people losing their jobs. Step-by-step, Christians would increasingly be marginalized to the silent fringes of society. Is withholding a vote from Donald Trump important enough to pay this high a price in loss of freedom?
Faced with these real possibilities, can churchgoers still consider 'conscience voting'?
I wonder if their consciences have considered the gravity of these destructive consequences that would come from a Clinton presidency. A vote for Trump would at least be doing something to prevent these things.
What Donald Trump proposes
Trump will promote conservative, ethical justices to the Supreme Court:
we could see a 5-4 or even 6-3 majority of conservative justices on the Supreme Court. The results for the nation would be overwhelmingly good.
Such a Supreme Court would finally return control of the nation to the people and their elected representatives, removing it from dictatorial judges who repeatedly make law from the bench.
Conservative justices could well overturn Roe v Wade and return abortion legislation to individual states.
Same-sex marriage could be overturned on a federal level and devolved to individual states.
They would also restore the First Amendment to its rightful place in American society:
A conservative court would likely declare that the First Amendment was only intended to prohibit the establishment of a state-sponsored church or denomination.
Other real possibilities of a Trump-appointed Supreme Court would be the freedom for private business owners to operate according to their conscience.
Trump pledged again — as recently at Iowa's Roast and Ride event last week — to have Democrat Lyndon B Johnson's 1954 amendment to the IRS code repealed. This would be good news for all church congregations:
the 1954 Johnson Amendment to the IRS code … has been used for 62 years as a threat to silence pastors from speaking about political issues, for fear of losing their tax-exempt status. This would be a great victory for freedom of religion and freedom of speech.
Only Donald Trump is promising this repeal. Hillary Clinton certainly isn't.
Donald Trump pledges to support Christianity in America. Why won't Christians vote for him?
Trump will also lower taxes for many — including the middle class:
Trump is advocating a 15% tax rate for corporations rather than the current 35%. Lower corporate taxes would lead to business expansion and a massive increase in available jobs and higher pay levels. For individual taxpayers, Trump favors a top rate of 25%, but for Clinton it's 45%. Most small businesses file under this individual rate, so once again Trump's lower taxes would result in substantial expansion of businesses and many more jobs. Finally our economy would snap out of its eight years of anemic growth.
Lower taxes mean more freedom to do what you want with your money!
Trump also pledges to make America's inner cities safer and to improve schools. He will be reiterating and expanding on his plan in Detroit on Labor Day.
More families — not fewer — have been thrown into inner-city poverty during eight years of Obama. Unemployment is also higher under Obama than it was under previous administrations.
Grudem gives us a quote from a Trump speech:
Nearly 4 in 10 African-American children are living in poverty, while 58% of African-American youth are not employed . . . . This administration has failed America's inner cities. It's failed them on education. It's failed and on jobs. It's failed them on crime . . . . Every action I take, I will ask myself: does this make life better for young Americans in Baltimore, Chicago, Detroit, Ferguson who have as much of a right to live out their dreams as any other child in America? . . . . We will rescue kids from failing schools by helping their parents send them to a safe school of their choice.
Trump will create a stronger military. America needs one if it is to face up to IS and threats from China, Russia and Iran.
He will also repeal the poorly-named Affordable Care Act and give Americans a health insurance system that works: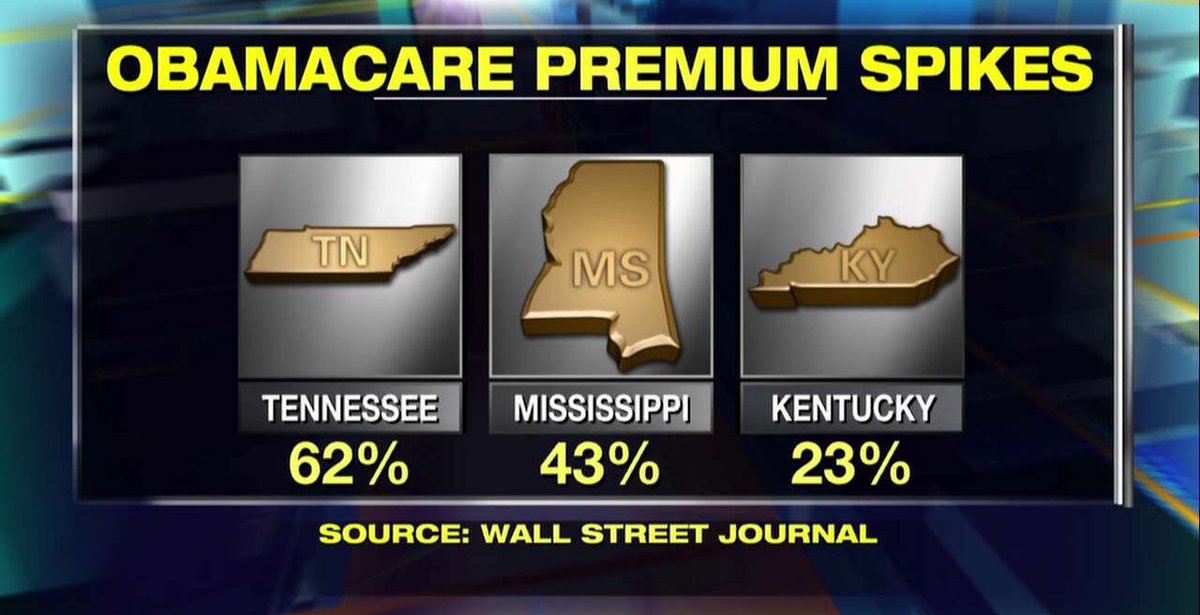 Conclusion
Donald Trump has spoken with thousands of Americans over the past 14 months. He will be meeting with many more in his continuing near-daily speeches and rallies across the country.
Unlike Hillary Clinton, Trump talks with Americans of every walk of life after his speeches. In fact, he meets more working and middle class Americans than upper class ones.
He has heard hundreds of stories of loss. He will do something to reverse the damage done to the United States over the past 25+ years.
His family have said on many occasions that when he says he will do something, he does it. I believe them.
In closing, Wayne Grudem says:
my conscience, and my considered moral judgment tell me that I must vote for Donald Trump as the candidate who is most likely to do the most good for the United States of America.
I hope and pray that anti-Trump Christians of whatever political persuasion agree with Grudem come November.
Continuing an occasional series on quotes from the Reformed Baptist preacher, Charles Haddon Spurgeon, today's post concerns his insights on Matthew 7:6.
Previous entries on Spurgeon's sayings include ambition, eternity and unity, growing old as well as reconciliation and strained relationships.
Spurgeon would have used the King James Version of Matthew 7:6:
Give not that which is holy unto the dogs, neither cast ye your pearls before swine, lest they trample them under their feet, and turn again and rend you.
The ESV has this version:
Do not give dogs what is holy, and do not throw your pearls before pigs, lest they trample them underfoot and turn to attack you.
Precept Austin has put together a helpful set of commentary and translation on Matthew 7:6. Spurgeon's thoughts — as well as Charles Simeon's — are there. I covered Simeon's on Tuesday of this week. Both agree that there is a time and a place for a certain manner and depth of preaching.
Spurgeon advised (emphases mine):
There are some holy enjoyments, some gracious experiences, some deep doctrines of the Word of God, which it would be out of place to speak of before certain profane and unclean persons. They would only make a jest of them; perhaps they might persecute you on account of them. No; holy things are for holy men; and as of old the crier in the Grecian temple was wont to say, before the mysteries were performed, "Far hence, ye profane!" so sometimes, before we enter into the innermost circle of Christian converse, it would be well for us to notice who is listening.
——————–
Zeal should always be tempered by prudence. There are times when it would be treason to truth to introduce it as a topic of conversation,-when men are in such a frame of mind that they will be sure rather to cavil at it than to believe it. Not only speak thou well, but speak thou at the right time, for silence is sometimes golden. See that thou hast thy measure of golden silence as well as of silver speech.
——————–
When men are evidently unable to perceive the purity of a great truth, do not set it before them. They are like mere dogs, and if you set holy things before them they will be provoked to "turn again and rend you": holy things are not for the profane. "Without are dogs": they must not be allowed to enter the holy place. When you are in the midst of the vicious, who are like "swine," do not bring forth the precious mysteries of the faith, for they will despise them, and "trample them under their feet" in the mire. You are not needlessly to provoke attack upon yourself, or upon the higher truths of the gospel. You are not to judge, but you are not to act without judgement. Count not men to be dogs or swine; but when they avow themselves to be such, or by their conduct act as if they were such, do not put occasions in their way for displaying their evil character. Saints are not to be simpletons; they are not to be judges, but, also, they are not to be fools.
Great King, how much wisdom thy precepts require! I need thee, not only to open my mouth, but also at times to keep it shut.
——————–
It is a pity to talk about some of the secrets of our holy faith in any and every company. It would be almost, profane to speak of them in the company of profane men. We know that they would not understand us; they would find occasion for jest and ridicule, and therefore our own reverence for holy things must cause us to lay a finger on our lips when we are in the presence of profane persons. Do not let us, however, carry out one precept to the exclusion of others. There are dogs that eat of the crumbs that fall from the master's table. Drop them a crumb. And there are even swine that may yet be learned; to whom the sight of a pearl might give some inkling of a better condition of heart. Cast not the pearls before them, but you may show them to them sometimes when they are in as good a state of mind as they are likely to be in. It is ours to preach the gospel to every creature; that is a precept of Christ, and yet all creatures are not always in the condition to hear the gospel. We must choose our time. Yet even this I would not push too far. We are to preach the gospel in season and out of season.
Oh! that we may be able to follow precepts as far as they are meant to go, and no further.
Spurgeon spoke to such a wide variety of people — not only in a church or at outdoor appearances, but also in small, conversational settings — that he would have been able to discern who could and could not receive Gospel truths and in what measure.
As with Simeon, he is advising us to assess our audience carefully, even among friends and family. It is important that we not open the Christian faith to ridicule or violence. Let us leave alone those who might react against our speech and wait for an opportune time, as God wills it to His divine purpose.
Next week I will feature an application of Matthew 7:6 in conversation. It's a true story and one to keep in mind.
Reformed minister and professor Dr R Scott Clark of Westminster Seminary California is the author of several books on the Reformed Confessions. He also writes the ever-helpful Heidelblog.
On July 26, Dr Clark wrote 'Between Pearls and Privatization', a post about the confusion between making everything secular or everything sacred. Those who like to do the latter are known as transformationalists. Hence, we read or hear of 'Christian math' or 'Christian plumbing'.
Of this, he rightly points out:
Instead of "Christian plumbing," why not exhort Christians to fulfill their daily vocation to the glory of God and the well being of their neighbor. This would save us endless, and as far as I can tell, fruitless wrangling about exactly what is distinctively Christian about "Christian math" or "Christian plumbing."
Clark appeals for a return to the 16th century perspective in such matters, as supported by John Calvin and the Belgic Confession (Article 35, in this case):
Over against transformationalism, I am arguing that we need to recover the older Reformed conviction that there is a distinction between the sacred and the secular. Calvin used these categories without embarrassment. The common is not "neutral" and the secular is not dirty. We recognize this very distinction every time we administer holy communion. Reformed liturgical forms regularly speak about setting about common (secular) bread for a sacred use.
Ultimately, neither the secularist nor the transformationalist is correct. Not everything is worldly. Not everything is holy. Clark explains (emphases mine):
Our English word secular comes from the Latin saeculum which stands for "world." We might distinguish between secular and secularist. It is one thing to recognize a distinction between a good secular vocation (e.g., plumbing) and a sacred ecclesiastical vocation to pastoral ministry. A secularist, however, seems to want to insist that we live in a closed universe and that nothing is sacred. The transformationalist seems to want to make everything sacred and the secularist seems to want to deny the sacred universally but the historic Christian position is distinct from both.
Our Lord instructed us not to cast our pearls before swine (Matt 7:6). He was invoking the Mosaic (Old Covenant) restrictions against pork, which made pigs ceremonially or ritually unclean. Whatever else this teaching means to it certainly means that there are times when Christian truth is to be withheld from those who are metaphorically pigs or dogs. There are times when it is not appropriate to speak the truth of the kingdom. In his comment on this passage Calvin exhorted his readers strongly not to use this verse as a justification not to preach the gospel to sinners. He urged his readers to preach the gospel indiscriminately but to recognize that there are times and places in which it is wise to hold our counsel.
In other words, do what is appropriate in the situation, time and place.
A Heidelblog reader responded with a cut and paste of Precept Austin's collection of commentary on Matthew 7:6, well worth reading for all clergy, Christian bloggers and those who lead groups or classes in churches.
Through that page I was introduced to an Anglican preacher with whom I was unfamiliar: Charles Simeon. More on him tomorrow and on Tuesday, pearls of his wisdom on what Matthew 7:6 means.
Tomorrow: Who was Charles Simeon?
Continuing an occasional series on quotes from the Reformed Baptist preacher, Charles Haddon Spurgeon, today's post concerns his views on reconciliation and strained relationships.
Previous entries addressed ambition, eternity and unity and growing old.
Numbers following the quotes refer to the relevant sermon.
Spurgeon, known as the Prince of Preachers, explains why we should seek reconciliation:
Our love ought to follow the love of God in one point, namely, in always seeking to produce reconciliation. It was to this end that God sent his Son. Has anybody offended you? Seek reconciliation. "Oh, but I am the offended party." So was God, and he went straight away and sought reconciliation. Brother, do the same. "Oh, but I have been insulted." Just so: so was God: all the wrong was towards him, yet he sent. "Oh, but the party is so unworthy." So are you; but "God loved you and sent his Son." 1707.119
That said, even he found certain people trying. These witty insights on strained relationships — the second and the third, in particular — encapsulate the reality of the human condition:
I have known good men with whom I shall never be thoroughly at home until we meet in heaven: at least, we shall agree best on earth when they go their way and I go mine. 1812.653
All good people are not equally good. There are some in the world whom we hope to meet in heaven, with whom fellowship is difficult. If they were on the other side of the Atlantic we might love them better than when we see much of them. I know several Christian people with whom I would sooner sit in heaven throughout all eternity than sit ten minutes with them on a sofa here below; distance, in their case, might lend enchantment to the view. 2154.387
There are people about who seem to be cut on the cross, and the only use they are in this world seems to be to raise irritating questions. They and the mosquitoes were created by infinite wisdom, but I have never been able to discover the particular blessing which either of them confer upon us. 3199.258
Spurgeon Ministries, based at Bath Road Baptist Church in Kingston, Ontario, says that he preached to 10,000,000 people during his lifetime. One of his sermons at London's Crystal Palace attracted 23,654 people. He had no microphone or similar means of amplification.
Outside of the Bible, Charles Haddon Spurgeon is still the widest read preacher in the world. One woman was converted when she read a sermon of his which had been wrapped around a block of butter.
Continuing an occasional series on quotes from the Reformed Baptist preacher, Charles Haddon Spurgeon, today's post concerns his views on growing old.
Previous entries addressed ambition, eternity and unity.
Numbers following the quotes refer to the relevant sermon.
Spurgeon gives hope to those of us who see twentysomethings and think they look like 12-year-olds. That's my criterion for old age!
Without further ado, here is wisdom from the man known as the Prince of Preachers, with much more at the aforementioned link. Emphases mine below:
It is a crime to permit our fires to burn low while experience yields us more and more abundant fuel. AM191
From the altar of age the flashes of the fire of youth are gone, but the more real flame of earnest feeling remains. ME556
O you of forty, fifty, or sixty, what a world of mischief there is in you that will have to come out. 1248.455
Many of God's aged servants who have been spared to advanced years, have come to look out for the setting of earth's sun without a fear of darkness. While they have seemed to have one foot in the grave, they have really had one foot in heaven. 1922.537
Old men sometimes arrive at a second childhood. Do not be afraid, brother, if that is your case; you have gone through one period already that was more infantile than your second one can be, you will not be weaker then than you were at first. 2457.137
In the case of some old people, who have been professors of religion for years, but who have done next to nothing for Christ, I find it very difficult ever to stir them up at all. 2618.183
I always find that the older saints become more Calvinistic as they ripen in age; that is to say, they get to believe more and more that salvation is all of grace; and whereas, at first, they might have had some rather loose ideas concerning free-will, and the power of the creature, the lapse of years and fuller experience gradually blow all that kind of chaff away. 2991.287
When somebody said to a Christian minister, "I suppose you are on the wrong side of fifty?" "No," he said, "thank God, I am on the right side of fifty, for I am sixty, and am therefore nearer heaven." Old age should never be looked upon with dismay by us; it should be our joy. 3183.72
What a positive way for us oldies to start the week!
Age aside, may all my readers enjoy a blessed day!
Continuing an occasional series on quotes from the Reformed Baptist preacher, Charles Haddon Spurgeon, today's post concerns his views on ambition.
The two previous entries addressed eternity and unity.
Before I move onto quotes from the Prince of Preachers, which are just as relevant today as they were in the 19th century, it is important to keep in mind how much he loved studying and reading. Those Christians who disparage the value of formal education could take a leaf out of his book.
Encyclopedia.com describes his grandfather's parsonage in Stambourne, Essex (southeastern England). Emphases mine below:
His favorite getaway was in the attic, in a secret little room he stumbled upon one day that had once served as the minister's den before the windows were covered up. In this dark, little space, Spurgeon discovered countless books and fell in love with Puritan theology.
… Spurgeon particularly loved Pilgrim's Progress by John Bunyan, a Puritan who had been jailed for his beliefs. Over the course of his lifetime, Spurgeon read the book more than 100 times. The attic also contained books on Scriptural theology and Christian martyrs. Reading them provided Spurgeon with a solid theological background.
In the attic, Spurgeon fell in love with reading. In his autobiography, posted on the Spurgeon Archive website, Spurgeon described the impact reading had on him: "Out of that darkened room I fetched those old authors when I was yet a youth, and never was I happier than when in their company." This fondness for books lasted a lifetime. By the time he was an adult, Spurgeon read an average of six books a week and was well–read in Puritan theology, natural history, and Latin and Victorian literature. At his death, Spurgeon had 12,000 books in his personal library.
The numbers following the quotes below relate to his sermons.
Spurgeon clearly had a good knowledge — and understanding — of history as well as classical mythology, which, sadly, some churchgoers disdain today:
Ambition is like the sea which swallows all the rivers and is none the fuller; or like the grave whose insatiable maw for ever craves for the bodies of men. It is not like an amphora, which being full receives no more, but its fulness swells it till a still greater vacuum is formed. In all probability, Napoleon never longed for a sceptre till he gained the bâton, nor dreamed of being conqueror of Europe till he had gained the crown of France. Caligula, with the world at his feet, was mad with a longing for the moon, and could he have gained it the imperial lunatic would have coveted the sun. It is in vain to feed a fire which grows the more voracious the more it is supplied with fuel; he who lives to satisfy his ambition has before him the labour of Sisyphus, who rolled up hill an ever-rebounding stone, and the task of the daughters of Danaus, who are condemned for ever to attempt to fill a bottomless vessel with buckets full of holes. FA10
There are times in life when ambition can cause us to attempt or covet too much:
He who undertakes too much succeeds but little. PT140
You may burst a bag by trying to fill it too full, and ruin yourself by grasping at too much. PT140
Our endeavours to go up lead us to push others down. 2153.379
A man is never perfectly at peace if he is ambitious, and craving for this or that which as yet is beyond his reach. 2626.280
Men do not quarrel when their ambitions have come to an end. 2281.529
Are we accomplishing things for God's glory or man's?
And it is much the same also with ambition,—not the desire to use one's capacities to the full, especially for God's glory, and the good of our fellow-creatures; but that craving for so-called "glory" which makes a man court the homage of his fellow-men, and which will not let him be content unless he is set up on a high pedestal for fools to stare at. 2886.268
He had this advice for churchgoers:
Aspire to be something more than the mass of church members. Lift up your cry to God and beseech him to fire you with a nobler ambition than that which possesses the common Christian—that you may be found faithful unto God at the last, and may win many crowns for your Lord and Master, Christ. 867.232
In closing, this is worthwhile for seminarians who hope to rise to the top in their vocation:
Do you not know that the higher you rise, even in the Church of Christ, the more responsibility you have, and the heavier burdens you have to carry? 2871.91

Every time I read Spurgeon quotations I spend a period of time pondering each one. I hope you find them equally valuable.
One of last week's posts featured Charles Haddon Spurgeon's insights on eternity.
Today's entry throws the spotlight on his assessment of the Church of the 19th century and how she — and we today — can achieve unity. There are several quotes at the link. This is one of them:
It is not likely we should all see eye to eye. You cannot make a dozen watches all tick to the same time, much less make a dozen men all think the same thoughts. But, still, if we should all bow our thoughts to that one written Word, and would own no authority but the Bible, the Church could not be divided, could not be cut in pieces as she now is. 307.167
The Bible — divinely inspired — is read and heeded by too few Christians. Some of us prefer delving into religious self-help books, others poetry or modern church music.
Making a silent, personal commitment to reading and studying the truths of the Bible is the best way we can improve our relationship with Jesus, God and our fellow man.