You are currently browsing the tag archive for the 'Carl Vernon' tag.
Weeks ago, the UK government announced that June 21 could well be Freedom Day, with confirmation coming on June 14.
This week, not surprisingly, the government and SAGE began backtracking.
Matt Hancock's testimony
Yesterday, Matt Hancock gave four and a half hours' worth of testimony to the Health and Social Care Select Committee.
Today, Friday, June 11, talkRADIO's Julia Hartley-Brewer picked up on the same lockdown point as I did in my post. They will not hesitate to use it again:
The vaccines minister Nadhim Zahawi defended Matt Hancock's claim that there was never a PPE shortage. Good grief. I watched the debates in Parliament at the time. There definitely WAS a PPE shortage (and not just in the UK):
Dominic Cummings, Prime Minister Boris Johnson's former special adviser and Matt Hancock's nemesis, surfaced as expected:
SAGE
Members of SAGE and Independent SAGE want lockdown to stay.
SPI-M is SAGE's modelling committee, the one with all the dodgy numbers:
Publican Adam Brooks makes an excellent point, although he meant to write 'without culpability'. The modellers will continue to rake in their salaries:
Here's another tweet about the dodgy data modelling — disgraceful:
To top it off, card-carrying Communist Susan Michie, a behavioural psychologist and member of SAGE's SPI-B committee, says that masks and social distancing should be with us forever:
Michie gave the interview to Channel 5 News (the Daily Mail has more):
Carl Vernon analyses it:
Now, Michie is backtracking:
On April 24, the Daily Mail posted a profile of Susan Michie by Peter Hitchens. Excerpts follow (emphases mine):
The super-rich Communist Susan Michie is so militant that her fellow Marxists once searched her baby's pram for subversive literature.
They lifted the tiny infant out of the way, to check that the future Professor of Psychology was not smuggling ultra-hardline propaganda into a crucial conference.
No wonder that fellow students at Oxford a few years before had called her 'Stalin's nanny'.
The 1984 pram-searching incident, disclosed in 2014 by a far- Left website called The Weekly Worker, is far from being the oddest thing about this interesting person.
The oddest thing about her is that she is a senior adviser to Boris Johnson's Tory Government, a regular participant in the official Sage committee and the SPI-B committee, which have had such influence over the handling of Covid.
Yet despite, or perhaps, because of being very wealthy indeed, she has been a fervent Communist since 1978, and still clings to the Hammer and Sickle long after the collapse of her creed's regimes from East Berlin to Moscow.
Her favourite place in the world is Havana, infested with secret police spies and one of the last tottering strongholds of Leninist rule.
It is quite possible to argue that Britain has undergone a revolution in the past year: a cultural revolution in which we have put health and safety above liberty in an astonishing way; a political revolution in which Parliament has become an obedient rubber-stamp and opposition has evaporated, while Ministers rule through decrees; and an economic revolution in which millions of previously independent people have become wholly dependent on the state for their wellbeing.
Perhaps, then, we should look for some revolutionaries. For what an opportunity they have been given by the Covid crisis.
Widespread fear of a mysterious plague led millions to seek safety in the arms of the state. But was this just a natural reaction, or was there any encouragement?
A now-notorious document was issued in March 2020 by Sage, called 'Options for increasing adherence to social distancing measures'. It concluded that we were not yet frightened enough.
It said: 'A substantial number of people still do not feel sufficiently personally threatened.' So we needed to be scared a bit more. It recommended: 'The perceived level of personal threat needs to be increased among those who are complacent, using hard-hitting emotional messaging.'
Well, most of us can recall such messaging. Wherever can it have come from?
The Government, supposedly led by a liberty-loving conservative, deployed intense and repeated propaganda, about the overwhelming of the NHS. It united us around a sort of worship of care workers.
It cleverly portrayed quarantine measures, from house arrest to mask-wearing, as selfless and generous, so making nonconformists and dissenters appear stupid, selfish and mean …
Susan Michie has not responded to my requests for an interview, either directly to her email or through the press office of University College London, where she works. So I cannot say whether her lifelong belief in Communism, apparently inherited from her equally militant scientist parents and shared with her ex-husband, the former Jeremy Corbyn aide Andrew Murray, has had any influence on her advice.
Hitchens says that Michie advocates a zero-COVID policy, which means we'll die in penury from permanent lockdown and be told by the state — Chinese style — when we can leave the house:
Vaccines reduce illness, and hence death rates, for all variants. Most young and healthy people are safe from Covid-19, and always have been. Most of the old are now protected from serious illness via the vaccine.
But can it overwhelm the idealists – Utopians in fact – of Zero Covid, a well-organised and active lobby who believe that the virus needs to be eliminated completely?
Susan Michie seems to be a supporter of this idea. On July 30, 2020, she tweeted: 'To get people out & about, schools back, workplaces open, economy recovering we need #ZeroCOVID.'
On February 24, perhaps recognising that Zero Covid might put some people off, she tweeted: ' 'Maximum suppression' seems to be a good way of expressing the goal of ZeroCOVID (without getting side tracked into wilful or other misinterpretation).'
Where does this desire for elimination of the virus actually lead? Many people have praised China's response to Covid. But in reality China still has Covid outbreaks, and responds to them with measures of extraordinary ruthlessness.
It has also used Covid to speed up and strengthen its worrying 'social credit' system, which puts everyone under surveillance, rewards conformity and punishes misbehaviour by denying access to the small joys of life.
Freedom is conditional, and the gift of the state and the Communist Party. In Peking, which is virtually Covid-free, citizens must use a smartphone to scan a QR code for every mode of transport. Contact-tracing is constant.
Anyone who leaves or arrives in the city must be tested. As David Rennie, Peking bureau chief of The Economist, recently observed: 'It's very hard to know where Covid containment starts and a Communist police state with an obsession with control kicks in.'
The government
The Indian variant is being used as the excuse for not reopening on Freedom Day, June 21:
Julia Hartley-Brewer has exposed the government's new zero-COVID strategy:
It is thought that restrictions on weddings could be lifted:
Adam Brooks has this to say about Freedom Day:
Travel is still a no-no:
Conclusion
I could write more, but knowing that a Communist is controlling our behaviour and is advising a Conservative government makes me nauseous.
Therefore, in conclusion, there is no good reason for the government to refuse to reopen the nation on June 21. Deaths, even from 2020, are still average. This year, so far, they are below average:
We will find out the government's latest excuse on Monday, June 14. More to follow.
Sunday, June 6, 2021, was the 77th anniversary of D-Day, the Longest Day: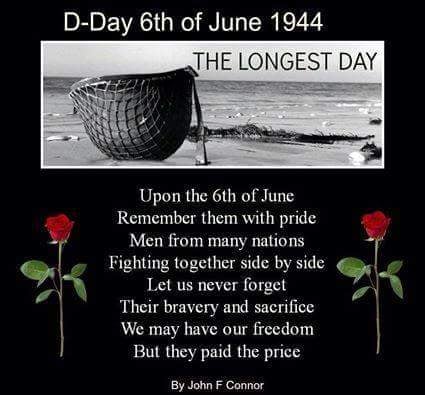 This map shows the landings in Normandy: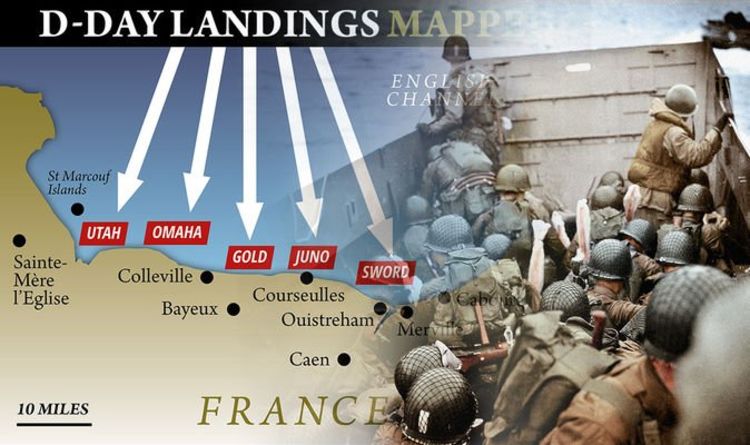 While preparing Sunday dinner, I listened to C-SPAN's Sunday morning show, broadcast on BBC Parliament. Sarah Rose, the author of D-Day Girls, was the guest. Her book is a novel, but she did a lot of historical research showing the intelligence work that women did behind the scenes as part of a carefully-managed international network.
The phone-in included many sons and daughters of Second World War veterans. Nearly all said that those veterans were, understandably, highly reluctant to talk about their war experiences. However, some said that their fathers or grandfathers opened up in their later years. One caller said that she has several hours of memories that she has recorded for posterity, particularly for younger family members.
With more and more of those veterans passing from this mortal coil, now is the time for children and grandchildren to record and catalogue those memories, if they can. One person who has done so is the author of Pacific Paratrooper, remembering Everett A Smith, their father. It's an excellent website, which also documents much history about the battles and conditions in the Pacific theatre. I am delighted to have the author as one of my regular readers.
We will always remember those heroic men and women:
Incidentally, the Houses of Parliament were bombed in 1941 and had to be reconstructed authentically in the 19th century manner. Both were faithfully restored. The next tweet shows the House of Commons:
Seventy-seven years later, we are still in the grip of the coronavirus crisis and a loss of freedom the troops involved in D-Day would have found unthinkable.
In Britain, former Prime Minister Tony Blair (Labour) appeared on The Andrew Marr Show to say that Britons who have had two vaccinations should be allowed greater freedoms, thereby creating a two-tier society:
If a Conservative had said that, Marr would have heaped criticism all over him or her.
It is mystifying that Tony Blair even gets airtime on this topic. He isn't in government, nor is his party.
It appears I am not alone, judging from the replies to this tweet:
On the topic of vaccines, Tony Blair has never said if his son Leo, born when he was in No. 10, had the MMR vaccine, which was highly controversial at the time. So, it was okay for him to refuse to give his son a vaccine that every other child born in Britain had/has to have. It is very difficult to get separate children's vaccines for measles, mumps and rubella. One imagines that Blair managed to get them for his son.
Tony Blair also wanted national ID cards. The debate raged for a few years in Parliament. Fortunately, nothing happened.
On Monday, Guido Fawkes's cartoonist Rich, recalling the ID card debate from the Blair years, posted this:
On the topic of vaccines, the Government is talking about giving them to children. Highly dangerous, one would have thought. The Telegraph's Bob Moran was moved to create this cartoon a week ago:
ITV's Good Morning Britain stoked the flames by asking whether the vaccinated should refuse to associate with the unvaccinated:
Fortunately, most Britons disagree with Good Morning Britain:
June 21 is supposed to be Freedom Day, according to the Government, with the caveat that full reopening of Britain will be based on data rather than dates.
It should come as no surprise that the Government could now backtrack on that date:
On June 1, we had no coronavirus deaths, but that did not make the news:
TalkRADIO host Julia Hartley-Brewer is fed up with the delays. In fact, as the chart below from Peston shows, the UK's actual coronavirus stats are much better than SAGE's models:
On June 3, Portugal, the only European country on the UK's green list for travel, was moved to the amber list, yet these charts tell a different story:
One suspects that it was only ever on the green list for the Champions League final in Porto:
Oddly, we had more freedom a year ago — with no masks and no vaccines — than we do now:
In Wales, First Minister Mark Drakeford (Labour) says that social distancing will not be disappearing any time soon:
Data for the UK should be available on June 14, at which point the Government will announce their decision regarding June 21:
The Government have paid for coronavirus advertising and COVID marshals, extending to 2022. Former London Assembly member David Kurten tweeted a reminder:
I, too, want my country back.
In Germany, scientists from Munich University say that lockdown had no effect on the virus spread:
Something is very wrong when, in a five-minute speech on television, a prime minister or a president can remove everyone's civil liberties at a stroke.
Monday, March 23, 2020, will be etched on my memory forever. That was the date of the UK's first lockdown.
D-Day. Freedom Day. What has happened to us — and for a 'pandemic' with fatality rates no worse than influenza? We are in a very bad way, not only in the UK, but also elsewhere in the West.
Let us avoid enthusing over a possible vaccine.
The coronavirus lockdown is a joke. All it does is suppress the 'infection rate' — number of positive tests.
England's second national lockdown — from November 5 to December 2 — ends in a three-tier system.
Most of the nation fared worse after lockdown was lifted. Only Cornwall, the Isles of Scilly and the Isle of Wight are in Tier 1.
The rest of the country ended up in Tiers 2 or 3. The south west — largely clear of the virus — ended up in Tier 2. They had been in Tier 1 and had no appreciable increase in 'infection' rates.
Leicester has been in some state of local, regional or national lockdown for months, which continues today.
London is in Tier 2, even though some of the capital's boroughs have very few positive test results.
The people of Manchester believe they were politically penalised because their politicians argued with the government. They are in Tier 3.
As the lockdown came to an end yesterday, MPs had to vote on confirming the tier system on Tuesday, December 1.
I watched the afternoon debate that day. Many more MPs spoke out against not only lockdown but also the wide-ranging tier system, which makes no allowance for local or regional differences. Kent's number of positive tests are high in the area of the county nearest London, however, the further one goes out into the countryside, the lower the positives. Nonetheless, the whole county is in Tier 2.
I was heartened to hear a number of Conservative MPs speak out against their own government and was also happy to hear from Labour and DUP MPs who opposed the tier system.
What follows is a summary of proceedings:
With 650 MPs, and excluding the SNP MPs who did not vote on the legislation, there were a lot of abstentions. I only wish those abstaining had actually voted NO. During the debate, a few MPs asked why a policy of common sense (e.g. the Swedish model) couldn't be adopted. That would make much more sense.
As Sammy Wilson, a DUP (Northern Ireland) MP, said during the debate, whatever happens in England follows in Northern Ireland. That is why they voted against:
In any event, the number of rebel MPs is increasing. As more people started paying attention to Brexit last year in Parliament, more have been watching how their MPs vote. Someone from Devon is rightly unhappy with his MP:
One MP voted Aye and No, signalling an abstention:
Wow. The deputy chief whip (Conservative) had to cast proxy votes against the Government. Not every MP can show up in the House of Commons. Some are looking after vulnerable family members or have health issues themselves:
Because the national lockdown ending on Wednesday, December 2 cannot be extended, the Government needed legislation for the tier system, to be reviewed in a fortnight's time.
As the new legislation was necessary, the House of Lords needed to approve it, too. Like the House of Commons, they also had a division — a vote:
This is the detail of the regret motion, which passed:
The Lords approved the new tier system:
In the House of Commons debate, a few MPs chided the allegation that these lockdowns and tier systems were a conspiracy. The MPs said that the Government is too inept to do such a thing. Hmm.
However, the public, whether in the UK or the US, can't really be criticised for noticing that a two- to three-week lockdown ended up in three-quarters of the year under government authority. Yes, the situation was worse in other Western countries, like Australia:
The article discussed coronavirus vaccines as well as digital payments (emphases mine):
The review said the commonwealth should set up agreements between governments and banks so contact tracers could request details of people who had made a payment at a hotspot venue. This method was used to find passengers of a Sydney taxi driver who caught the virus.
Governments are also making plans for distributing vaccines once they become available.
Any COVID-19 vaccine will be free for all Australians or Medicare-eligible visa holders. It will not be mandatory.
"There may, however, be circumstances where the Australian government and other governments may introduce border entry or re-entry requirements that are conditional on proof of vaccination," the Australian COVID-19 Vaccination Policy said.
Hmm.
Returning to Britain, a few MPs criticised members of the public, some of whom contacted them, who were sceptical of the recently announced vaccine.
The Government has measures to deal with such people — members of the British Army who were deployed earlier this year to combat lockdown scepticism. Pictured below is Piers Corbyn, MP Jeremy's brother, who was fined £10,000 a few months ago for protesting against lockdown:
It's no wonder people wonder what in the heck is going on.
ZeroHedge reported on the vaccine situation and included this photo, also from an anti-lockdown protest in London last weekend. An American tweeted:
The ZeroHedge article covered one in The Sunday Times (emphases in the original):
As anti-lockdown protests continue to rage in London, resulting in the arrests of over 150 this past weekend, The Sunday Times is out with a hugely alarming report that almost has to be seen to be believed given how open and brazen an example it is of the state using every means possible to crush free speech and independent thought.
Britain will literally use military intelligence to seek out and stamp out what The Times calls "anti-vaccine militants" and related "propaganda content" in cyberspace.
Of course, it's entirely open to state authorities' interpretation as to what this even means, and will likely morph into cracking down on any speech that's even remotely critical or questioning as to the potential harmful side effects of the new rapidly developed COVID-19 vaccines.
This as the UK has agreed to buy more than 350 million doses of vaccines from at least seven global producers, and hopes to start vaccinating as fast as possible as confirmed cases continue to rise into the winter months.
The Times writes that a secretive elite unit will be used as part of information warfare combating anti-vaccine content online:
The army has mobilized an elite "information warfare" unit renowned for assisting operations against al-Qaeda and the Taliban to counter online propaganda against vaccines, as Britain prepares to deliver its first injections within days.

The defence cultural specialist unit was launched in Afghanistan in 2010 and belongs to the army's 77th Brigade. The secretive unit has often worked side-by-side with psychological operations teams.
If this doesn't sum up the British state's self-understanding of its own immense power and control over citizens in the year 2020 then nothing else will: the military will use psyops on UK citizens to enforce vaccine group think.
Here's another tweet included in the article:
I wrote about police ganging up on protesters a few months ago, but it seems to be getting worse. Wow.
One of our Government ministers is in charge of a vaccine roll-out. The other day he said that taking the vaccine would be mandatory, which the Government denied. Before he entered politics, Nadhim Zahawi, co-founded polling company YouGov:
This vaccine is like none other. Apparently, it uses an mRNA technology, which has never been used before in a vaccine. Is it a vaccine or is it gene therapy?
Is China using this vaccine? Are they dispensing any coronavirus vaccine? This was the scene back in August:
These days, you don't even need to be an anti-vaxxer to get your collar felt. Pity poor Luke, a law student in England. The police made a mistake but wouldn't readily admit it:
How can you 'go to bed' after something like that? Luke did a good job. He'll make a great lawyer. His mum should be pleased:
Looking back to March, why would any Western nation impose a two- to three-week lockdown on its people then extend it for the rest of the year?
By New Year's Day 2021, we will have been in some form of restriction for over nine months:
Even worse, some people cannot open their businesses because of government diktat. On the one hand, in England, at least, are wet pubs (taverns). On the other are wedding organisers and venues; there can only be up to 15 people max at weddings. Meanwhile, conferences here with a few hundred people can go ahead in person.
Uhh, correct me if I'm wrong, but don't we fight wars against totalitarianism and tyranny?
There's probably a really simple preventive solution to COVID-19: vitamin D, sunlight during the summer months and a nutritious hot meal once a day throughout the year:
Instead, we have to go for nearly a year of social deprivation, awaiting a vaccine and a cashless society. The Western world has been turned on its head.
C S Lewis had a point:
Of all tyrannies, a tyranny exercised for the good of its victims may be the most oppressive. It would be better to live under robber barons than under omnipotent moral busybodies. The robber baron's cruelty may sometimes sleep, his cupidity may at some point be satiated; but those who torment us for our own good will torment us without end for they do so with the approval of their own conscience.
We could be approaching that time.
The next tweet is from the US — a reply from an investigative journalist to a commercial litigation lawyer about our new relationship with government:
I'll close with this strangely prescient video from April 2019:
But, hey, we're looking forward to Christmas, right?
These next items are probably made in China:
How they must be laughing at us.
Just remember:
And we thought that voting in a Conservative government with an 80 seat majority nearly a year ago was a guarantee against things like this! Ha!
The author and YouTube commentator Carl Vernon has been posting excellent short videos on the coronavirus crisis as experienced in England.
The first features gadgets, such as the Stay Safe substitute 'finger' of sorts that one can use instead of one's own. He also shows a Selecta vending machine which stocks masks and hand gel:
The next one intersperses Prime Minister Boris Johnson's 'Hands, Face, Space' mantra with examples of the new coronavirus etiquette in England. I almost spat out my drink when watching it:
The final one is about travelling at home and abroad. The Turkish Airlines video, which features a child in awe of all the new coronavirus technology is particularly shocking:
Note the couple returning from Spain who have had to wear masks everywhere outdoors. Hence the clown-like faces, where the masks have left a tan line.
You could not make this up.