You are currently browsing the tag archive for the 'Catholic' tag.
The three-year Lectionary that many Catholics and Protestants hear in public worship gives us a great variety of Holy Scripture.
Yet, it doesn't tell the whole story.
My series Forbidden Bible Verses — ones the Lectionary editors and their clergy omit — examines the passages we do not hear in church. These missing verses are also Essential Bible Verses, ones we should study with care and attention. Often, we find that they carry difficult messages and warnings.
Today's reading is from the English Standard Version with commentary by Matthew Henry and John MacArthur.
Paul Sent to Felix the Governor
23 Then he called two of the centurions and said, "Get ready two hundred soldiers, with seventy horsemen and two hundred spearmen to go as far as Caesarea at the third hour of the night.[a] 24 Also provide mounts for Paul to ride and bring him safely to Felix the governor." 25 And he wrote a letter to this effect:
26 "Claudius Lysias, to his Excellency the governor Felix, greetings. 27 This man was seized by the Jews and was about to be killed by them when I came upon them with the soldiers and rescued him, having learned that he was a Roman citizen. 28 And desiring to know the charge for which they were accusing him, I brought him down to their council. 29 I found that he was being accused about questions of their law, but charged with nothing deserving death or imprisonment. 30 And when it was disclosed to me that there would be a plot against the man, I sent him to you at once, ordering his accusers also to state before you what they have against him."
————————————————————————————————————-
In last week's reading, Paul's young nephew informed the Roman tribune of the Sanhedrin's plot to murder Paul. The Jewish leaders involved had taken an oath to not eat or drink anything until they had accomplished their evil deed.
The tribune decided to despatch Paul at 9 p.m. to Caesarea in Gentile territory (verse 23). Students of Acts will know this was the town where Cornelius — a centurion and the first Gentile convert — lived.
Paul received 'first class' transportation, as John MacArthur describes (emphases mine):
Caesarea was a Gentile-dominated town and a Gentile-dominated territory. And, there was less likelihood of a real problem, or revolution, or an assassination. So, he calls his forces in verse 23. ""He called to him two centurions." Each of those, of course, would be commanding 100 men. "Make ready 200 soldiers to go to Caesarea."
So, each man would take the 100 troops that were under him, and this is the heavily armed infantry. The Roman armies moved in three parts. First of all, the heavy-armed infantry. These would be the guys with the swords and the shields who could set up the defense – the phalanx – where they would line up with shields, and this would be the front-line kind of thing. And, this was really an armed group.
Then, "In addition to that, 70 horsemen." This is the cavalry. Important in Roman armies that they had the cavalry.
The third thing, 200 – and the Greek says "graspers by the right hand," 200 graspers by the right hand. But, it's translated here "spearmen." Obviously, you know, it would be difficult to say, "All right, all you graspers by the right hand; fall out." What it means is "javelin throwers," the men who carried the javelin. This is the light-armed troops.
Very often, as the army moved, the cavalry might be reconnaissance or flank troops. The heavy-armed would be out front, and the spearmen in the back throwing these javelins. And so here [are] 470 soldiers armed to the gills to escort one apostle out of town. You know, when the providence of God goes into action and God takes care of His saints, they usually go first-class.
Verse 24 tells us that Paul received his own mount — steed — which must have been a luxury for him as he travelled on land by foot.
Why was the Roman tribune going to such an extent to transport Paul out of Jerusalem?
There were two reasons.
First, this was at the time when the Jews in Jerusalem were becoming restless about Roman rule in general. MacArthur says this took place in 61 AD, nine years before the destruction of the temple. Any further disorder in the city — another riot over Paul — could have landed the tribune in hot water with his superiors, to say the least. The Romans expected their leaders in other territories to maintain orderly rule.
Secondly, with regard to Paul specifically, the tribune knew he had treated him wrongly, binding him up for scourging, which was against the law as far as Roman citizens were concerned. The tribune could have lost his position, were it ever discovered by his superiors.
Of course, the tribune wanted to protect his own position, and this passage describes how he did it. He sent an interesting letter to Felix the governor (verse 25).
He began the letter by announcing himself by name (verse 26). Although the name of Claudius Lysias has appeared in my past few posts, this is the first time Luke identifies the tribune as such.
Our commentators differ in concluding how Luke knew the tribune's name.
MacArthur says it was divine inspiration:
What is interesting about it is this: Luke records for us this letter verbatim.
You say, "What is interesting about that?" Luke never read it. Now, you know what I'm saying? This is a good illustration of divine inspiration. The Spirit of God told Luke, by the miracle of revelation, the words of that letter, and he wrote them down with his own hand. That's inspiration in the Bible. That's how the whole Bible has been written – the inspiration of God; verbal inspiration. And incidentally, the letter was probably written in Latin, so the Spirit of God had to give it to Luke in Greek. But the Spirit does well at translation, believe me.
On the other hand, Matthew Henry's commentary says that Luke accompanied Paul out of Jerusalem with the Roman troops and could have had a copy of the letter:
This letter is here inserted totidem verbis–verbatim, Acts 23:25. It is probable that Luke the historian had a copy of it by him, having attended Paul in this remove.
There is no right or wrong answer, because we have no way of knowing what happened. Personally, I agree with Henry, because Luke had accompanied Paul to Jerusalem for Pentecost.
Claudius Lysias covered his tracks by saying that he rescued Paul from the baying mob for his protection, having learned he was a Roman citizen (verse 27). The reality was that he had Paul bound for scourging until Paul informed him he was a free-born Roman citizen. Interestingly, Claudius Lysias had purchased his own citizenship.
The tribune said that he sent Paul to the Sanhedrin to find out more (verse 28). As he discovered their vehement objection to Paul was based on a point of Jewish law, it was nothing that deserved death or imprisonment under Roman law (verse 30).
Claudius Lysias concluded by saying he discovered the plot to murder Paul, and, thereby requested that Felix put Paul before the Sanhedrin so that he could find out what the specific accusations are (verse 30).
Claudius Lysias pushed the matter upward to his immediate superior.
Paul was living through a trial situation similar to Jesus's own, as MacArthur explains:
Jesus went to Pilate first and Pilate pushed Him up to Herod. And here, Claudius Lysias, the commander, doesn't want to side. He wants him out of town, in protection, really, for his life and for Claudius' position; and, he wants to turn him over to Felix and let him deal with it.
John MacArthur laid out four themes for Acts 23: the confrontation, the conflict, the conquest and the consolation.
If one can think of it as such, this dramatic episode will now move from conquest to consolation. The Romans, again under divine intervention, moved Paul securely out of Jerusalem to a Gentile area, where he would be safe.
Next time — Acts 23:31-35
What follows are the readings for the Second Sunday after Epiphany, January 20, 2019.
These are for Year C in the three-year Lectionary.
Emphases mine below.
First reading
Although Isaiah prophesied the Lord's deliverance of Israel from Babylon, he also prophesied of the Church to come, as he did in this passage. In verse 4, some older translations substitute Hephzibah for My Delight Is in Her and Beulah for Married.
Isaiah 62:1-5
62:1 For Zion's sake I will not keep silent, and for Jerusalem's sake I will not rest, until her vindication shines out like the dawn, and her salvation like a burning torch.
62:2 The nations shall see your vindication, and all the kings your glory; and you shall be called by a new name that the mouth of the LORD will give.
62:3 You shall be a crown of beauty in the hand of the LORD, and a royal diadem in the hand of your God.
62:4 You shall no more be termed Forsaken, and your land shall no more be termed Desolate; but you shall be called My Delight Is in Her, and your land Married; for the LORD delights in you, and your land shall be married.
62:5 For as a young man marries a young woman, so shall your builder marry you, and as the bridegroom rejoices over the bride, so shall your God rejoice over you.
Psalm
David reminds us of God's steadfast love towards His faithful.
Psalm 36:5-10
36:5 Your steadfast love, O LORD, extends to the heavens, your faithfulness to the clouds.
36:6 Your righteousness is like the mighty mountains, your judgments are like the great deep; you save humans and animals alike, O LORD.
36:7 How precious is your steadfast love, O God! All people may take refuge in the shadow of your wings.
36:8 They feast on the abundance of your house, and you give them drink from the river of your delights.
36:9 For with you is the fountain of life; in your light we see light.
36:10 O continue your steadfast love to those who know you, and your salvation to the upright of heart!
Epistle
Paul reminds the Corinthians that they were once idol worshippers, but now that they have received the Holy Spirit they must use His gifts for the glory of God and the Church, not for self-aggrandisement.
1 Corinthians 12:1-11
12:1 Now concerning spiritual gifts, brothers and sisters, I do not want you to be uninformed.
12:2 You know that when you were pagans, you were enticed and led astray to idols that could not speak.
12:3 Therefore I want you to understand that no one speaking by the Spirit of God ever says "Let Jesus be cursed!" and no one can say "Jesus is Lord" except by the Holy Spirit.
12:4 Now there are varieties of gifts, but the same Spirit;
12:5 and there are varieties of services, but the same Lord;
12:6 and there are varieties of activities, but it is the same God who activates all of them in everyone.
12:7 To each is given the manifestation of the Spirit for the common good.
12:8 To one is given through the Spirit the utterance of wisdom, and to another the utterance of knowledge according to the same Spirit,
12:9 to another faith by the same Spirit, to another gifts of healing by the one Spirit,
12:10 to another the working of miracles, to another prophecy, to another the discernment of spirits, to another various kinds of tongues, to another the interpretation of tongues.
12:11 All these are activated by one and the same Spirit, who allots to each one individually just as the Spirit chooses.
Gospel
John recounts the story of the wedding at Cana, where Jesus performed His first miracle of transforming water into wine. Matthew Henry says that the wedding guests were so awed by Jesus that they did not drink to excess but rather viewed the excellent wine as a divine gift. Henry also says that Jesus had five of His Apostles at this time, not the full complement of twelve. Also, Joseph had likely died by this time.
John 2:1-11
2:1 On the third day there was a wedding in Cana of Galilee, and the mother of Jesus was there.
2:2 Jesus and his disciples had also been invited to the wedding.
2:3 When the wine gave out, the mother of Jesus said to him, "They have no wine."
2:4 And Jesus said to her, "Woman, what concern is that to you and to me? My hour has not yet come."
2:5 His mother said to the servants, "Do whatever he tells you."
2:6 Now standing there were six stone water jars for the Jewish rites of purification, each holding twenty or thirty gallons.
2:7 Jesus said to them, "Fill the jars with water." And they filled them up to the brim.
2:8 He said to them, "Now draw some out, and take it to the chief steward." So they took it.
2:9 When the steward tasted the water that had become wine, and did not know where it came from (though the servants who had drawn the water knew), the steward called the bridegroom
2:10 and said to him, "Everyone serves the good wine first, and then the inferior wine after the guests have become drunk. But you have kept the good wine until now."
2:11 Jesus did this, the first of his signs, in Cana of Galilee, and revealed his glory; and his disciples believed in him.
I hope all my readers have a blessed Sunday.
The three-year Lectionary that many Catholics and Protestants hear in public worship gives us a great variety of Holy Scripture.
Yet, it doesn't tell the whole story.
My series Forbidden Bible Verses — ones the Lectionary editors and their clergy omit — examines the passages we do not hear in church. These missing verses are also Essential Bible Verses, ones we should study with care and attention. Often, we find that they carry difficult messages and warnings.
Today's reading is from the English Standard Version with commentary by Matthew Henry and John MacArthur.
16 Now the son of Paul's sister heard of their ambush, so he went and entered the barracks and told Paul. 17 Paul called one of the centurions and said, "Take this young man to the tribune, for he has something to tell him." 18 So he took him and brought him to the tribune and said, "Paul the prisoner called me and asked me to bring this young man to you, as he has something to say to you." 19 The tribune took him by the hand, and going aside asked him privately, "What is it that you have to tell me?" 20 And he said, "The Jews have agreed to ask you to bring Paul down to the council tomorrow, as though they were going to inquire somewhat more closely about him. 21 But do not be persuaded by them, for more than forty of their men are lying in ambush for him, who have bound themselves by an oath neither to eat nor drink till they have killed him. And now they are ready, waiting for your consent." 22 So the tribune dismissed the young man, charging him, "Tell no one that you have informed me of these things."
———————————————————————————————————————
Paul's status at this point in Acts is 'Paul the prisoner', which is ongoing throughout the rest of the book.
In my last post before Christmas, I wrote about the Sanhedrin's plot to kill Paul.
Paul's nephew — his sister's son — found out about this cold-blooded conspiracy, went to the barracks and told him (verse 16).
Information about Paul's family is scant. John MacArthur gives us a few possibilities about this lad and his parents. Also note the providential aspect to this (emphases mine):
Do you realize that the Bible says nothing about Paul's family at all? All we know is his father was a Pharisee because he made that statement earlier. We don't know anything else. We do know that in Philippians 3:8 he said that because of his faith in Christ, he had suffered, "The loss of all things." And, most Bible teachers assume that "the loss of all things" included being disinherited from his Jewish family because from then on, you hear nothing at all about his family, nothing at all.
How, then, all of a sudden does Paul's sister's son come to Paul's rescue? What is he doing in Jerusalem? Did he live there? Was he there studying to be a rabbi, as Paul had been when he was a boy? Was Paul's sister really one who cared about Paul even though he had been disinherited? Had Paul's sister become a believer? Interesting to think about. I can't imagine the apostle Paul not trying to convert his family, can you? I'm sure he gave it everything he had.
An interesting thing pops up in verse 16, "When Paul's sister's son heard of the ambush" – the verb "he went and entered the barracks," that aorist participle there could be translated "having been present," and it is possible that the boy was present when the plot took place. It is possible it means he was present at the prison. It is possible that it means he was present at the plot. It seems sensible to say he was present at the plot or he wouldn't have known the plot. Can you imagine how God worked the circumstances to have that little boy hanging around the conspirators and to get the right message, and then to have the presence of mind to go warn his uncle?
But, that is what happened. You can see that this is no less supernatural than if God had reached a big sky-hook out of Heaven and pulled Paul right up.
I think it's interesting to add a point, and I'll take a minute to do that. There is a word in Romans 16 that is translated in the English Authorized Version "kinsman." Sometimes it means countryman; sometimes it means relative. It is an interesting thought, if you look at Romans 16 in verse 7, "Greet Andronicus and Junias, my kinsmen, who are in Christ before me." That's interesting. The possibility is there.
Then he says, in verse 11, "Greet Herodion, my kinsman who are in the Lord," with another individual. Verse 21, "Timothy my fellow worker" – or work fellow – "and Lucius, and Jason, and Sosipater, my kinsmen." Now, it may have been that Paul did have some fruit in his own family. We don't know, but it's interesting to think about.
Well, so the boy heard about the plot and he came to the barracks and told Paul. Now, maybe the family was high, kind of high class. You know, Paul had been a member of the Sanhedrin and his father a Pharisee and a Roman citizen, and the whole ball of wax, zealous for the law. It could have been that his father was kind of a sharp guy, up there, and we don't know – it's possible – that he may have been even in the leadership of Israel. But whatever, the boy heard it, went, and told Paul about it. How exciting!
Matthew Henry's commentary simply says:
… some how or other, we are not told how, he heard of their lying in wait, either overheard them talking of it among themselves, or got intelligence from some that were in the ploy: and he went into the castle, probably, as he used to do, to attend on his uncle, and bring him what he wanted, which gave him a free access to him and he told Paul what he heard.
I particularly liked this, which points out that God had a plan for Paul:
Note, God has many ways of bringing to light the hidden works of darkness; though the contrivers of them dig deep to hide them from the Lord, he can made a bird of the air to carry the voice (Ecclesiastes 10:20), or the conspirators' own tongues to betray them.
To understand Paul's relationship with the centurion — commander of 100 soldiers — who did his bidding (verse 17), it is worth noting that a) Paul informed the tribune that he was a Roman citizen from birth and b) the tribune and his centurions thought the Apostle was someone pretty important if the whole city of Jerusalem wanted to kill him. Because no one, including the Sanhedrin, enlightened the Romans about their hatred of Paul, they had to work on assumptions.
Also, Paul, having been not only well educated but also doing the Lord's work, was a model prisoner, thereby earning the centurion's respect. So, when Paul asked him to take the lad to the tribune, Claudius Lysias, there was no objection. (St Luke, the author of Acts, never mentions the tribune by name.)
The centurion duly took the boy to Claudius Lysias, explaining that he had something to tell him (verse 18).
Henry offers this analysis, which further indicates that divine providence was at work:
The centurion very readily gratified him, Acts 23:18. He did not send a common soldier with him, but went himself to keep the young man in countenance, to recommend his errand to the chief captain, and to show his respect to Paul: "Paul the prisoner (this was his title now) called me to him, and prayed me to bring this young man to thee; what his business is I know not, but he has something to say to thee." Note, It is true charity to poor prisoners to act for them as well as to give to them. "I was sick and in prison, and you went on an errand for me," will pass as well in the account as, "I was sick and in prison, and you came unto me, to visit me, or sent me a token." Those that have acquaintance and interest should be ready to use them for the assistance of those that are in distress. This centurion helped to save Paul's life by this piece of civility, which should engage us to be ready to do the like when there is occasion. Open thy mouth for the dumb, Proverbs 31:8. Those that cannot give a good gift to God's prisoners may yet speak a good word for them.
Paul's nephew must have been young, because the tribune took him by the hand to ask him about his news privately (verse 19). The boy was probably nervous and, by holding his hand, the tribune reassured him. Henry says that, too, was significant, reminding us that the tribune acted illegally in having a fellow Roman citizen — Paul — bound for scourging. That carried a huge penalty, if his superior had found out. Recall, too, that the tribune bought his Roman citizenship, whereas Paul was a natural born Roman. Claudius Lysias was obliged to be nice to Paul, even indirectly:
The chief captain received the information with a great deal of condescension and tenderness, Acts 23:19. He took the young man by the hand, as a friend or father, to encourage him, that he might not be put out of countenance, but might be assured of a favourable audience. The notice that is taken of this circumstance should encourage great men to take themselves easy of access to the meanest, upon any errand which may give them an opportunity of doing good–to condescend to those of low estate. This familiarity to which this Roman tribune or colonel admitted Paul's nephew is here upon record to his honour. Let no man think he disparages himself by his humility or charity. He went with him aside privately, that none might hear his business, and asked him, "What is it that thou hast to tell me? Tell me wherein I can be serviceable to Paul." It is probable that the chief captain was the more obliging in this case because he was sensible he had run himself into a premunire in binding Paul, against his privilege as a Roman citizen, which he was willing now to atone for.
Paul's nephew told the tribune that the Jews planned on obtaining the tribune's consent to see Paul in the council on the pretext that they had more questions for him (verse 20), when, in fact, they, having taken an oath, were going to murder him in cold blood (verse 21). The boy said:
… do not be persuaded by them …
The tribune asked the boy not to say anything about their private exchange, and dismissed him (verse 22).
Consider the Lord's work here. A subject of the Romans — a boy, at that — tells the Roman tribune what to do. MacArthur says:
Now, here is a little kid commanding the Roman commander. Now, you can see how God is superintending this thing. "Do not thou yield to him, for there lie in wait for him." There is an ambush of more than 40 men who have anathematized themselves with an anathema. In other words, they have devoted themselves to destruction. They will neither eat nor drink until they have killed him, and they are now ready, and "The whole thing depends upon the promise from you to deliver the prisoner."
Henry points out that the boy never mentioned which of 'the Jews' were plotting against Paul:
he does not say who, lest he should invidiously reflect upon the chief priests and the elders; and his business was to save his uncle's life, not to accuse his enemies …
As for telling the boy to say nothing to anyone, Claudius Lysias knew that if this conspiracy against Paul did not work, the Sanhedrin would come up with another. Even worse, if the Sanhedrin knew the Romans had actively prevented their plot from going ahead, there could have been a huge revolt in Jerusalem. John MacArthur explains:
I don't think that that commander wanted an argument with those Jews, and I don't think that he wanted them to know that he knew their plot, because if they knew he knew their plot, and he wouldn't let it come off, then you would begin to see potential revolution and sedition.
And Jerusalem and Judea w[ere] volatile. It was only a few years after this that the whole place exploded in a revolution. And, he knew the past history of what other commanders had run into in that place, and he did not want to butt heads with them.

John MacArthur laid out four themes for Acts 23: the confrontation, the conflict, the conquest and the consolation.
Today's passage shows the beginning of the conquest, with God working through Paul's nephew and the Romans to defeat the Sanhedrin's evil, murderous conspiracy.
Next time — Acts 23:23-30
We are now in the season of Epiphany, which takes us to Lent at the beginning of March.
The following readings are for the First Sunday after Epiphany — also known as the Baptism of the Lord — in Year C of the three-year Lectionary.
Themes are jubilation and rejoicing in God the Father for sending His Son to save us and bring us to life everlasting.
Emphases mine below.
First reading
We recall how God historically delivered His holy people from captivity, despite their many sins.
Isaiah 43:1-7
43:1 But now thus says the LORD, he who created you, O Jacob, he who formed you, O Israel: Do not fear, for I have redeemed you; I have called you by name, you are mine.
43:2 When you pass through the waters, I will be with you; and through the rivers, they shall not overwhelm you; when you walk through fire you shall not be burned, and the flame shall not consume you.
43:3 For I am the LORD your God, the Holy One of Israel, your Savior. I give Egypt as your ransom, Ethiopia and Seba in exchange for you.
43:4 Because you are precious in my sight, and honored, and I love you, I give people in return for you, nations in exchange for your life.
43:5 Do not fear, for I am with you; I will bring your offspring from the east, and from the west I will gather you;
43:6 I will say to the north, "Give them up," and to the south, "Do not withhold; bring my sons from far away and my daughters from the end of the earth—
43:7 everyone who is called by my name, whom I created for my glory, whom I formed and made."
Psalm
We rejoice in the Lord God, Creator of the universe and giver of life.
Psalm 29
29:1 Ascribe to the LORD, O heavenly beings, ascribe to the LORD glory and strength.
29:2 Ascribe to the LORD the glory of his name; worship the LORD in holy splendor.
29:3 The voice of the LORD is over the waters; the God of glory thunders, the LORD, over mighty waters.
29:4 The voice of the LORD is powerful; the voice of the LORD is full of majesty.
29:5 The voice of the LORD breaks the cedars; the LORD breaks the cedars of Lebanon.
29:6 He makes Lebanon skip like a calf, and Sirion like a young wild ox.
29:7 The voice of the LORD flashes forth flames of fire.
29:8 The voice of the LORD shakes the wilderness; the LORD shakes the wilderness of Kadesh.
29:9 The voice of the LORD causes the oaks to whirl, and strips the forest bare; and in his temple all say, "Glory!"
29:10 The LORD sits enthroned over the flood; the LORD sits enthroned as king forever.
29:11 May the LORD give strength to his people! May the LORD bless his people with peace!
Epistle
The Apostles ministered to the Samaritans, half-Jews, whom the Jews of the time despised. St Luke wrote the Book of Acts, by the way. His Gospel account of Jesus's baptism follows.
Acts 8:14-17
8:14 Now when the apostles at Jerusalem heard that Samaria had accepted the word of God, they sent Peter and John to them.
8:15 The two went down and prayed for them that they might receive the Holy Spirit
8:16 (for as yet the Spirit had not come upon any of them; they had only been baptized in the name of the Lord Jesus).
8:17 Then Peter and John laid their hands on them, and they received the Holy Spirit.
Gospel
John the Baptist baptised Jesus. Heaven opened, bringing the dramatic confirmation that Jesus is the Messiah.
Luke 3:15-17, 21-22
3:15 As the people were filled with expectation, and all were questioning in their hearts concerning John, whether he might be the Messiah,
3:16 John answered all of them by saying, "I baptize you with water; but one who is more powerful than I is coming; I am not worthy to untie the thong of his sandals. He will baptize you with the Holy Spirit and fire.
3:17 His winnowing fork is in his hand, to clear his threshing floor and to gather the wheat into his granary; but the chaff he will burn with unquenchable fire."
3:21 Now when all the people were baptized, and when Jesus also had been baptized and was praying, the heaven was opened,
3:22 and the Holy Spirit descended upon him in bodily form like a dove. And a voice came from heaven, "You are my Son, the Beloved; with you I am well pleased."
Several years ago, I read a Bible commentary that said that we are under no obligation to be baptised. It seems the author did not know his New Testament very well, because there are many references to baptism therein.
If Jesus was baptised, should we not follow His holy example?
In closing, a warning about baptism follows. Child baptism is very important. I know a number of people who returned to the Church in their later years. They raised families while they were not attending church.
Those who did not have their children baptised deeply regretted it.
Those unbaptised children did not want to be christened in their adulthood.
Not one is a believer, either.
I'm not saying that baptism is salvific in and of itself, but it is an important first step in belonging to a church community and, more importantly, is one of the two universally agreed upon Sacraments.
Cardinal Robert Sarah from Guinea in Africa recently gave an interview to a reporter in which he expounded on the cultural and religious dangers the West faces:
Cardinal Sarah spoke so much truth there that it is unlikely he will ever be a candidate for the papacy, even though his name has been mooted by a few Catholic media outlets internationally.
That said, he is the Prefect of the Congregation for Divine Worship and the Discipline of the Sacraments. He was also part of the conclave of Cardinals that elected Pope Francis. Prior to his current post, he served as secretary of the Congregation for the Evangelization of Peoples from 2001 to 2011.
His parents were animists who converted to Catholicism. You can read more about him here.
We need more Catholics — and Protestants — like him!
Christmastide ends on January 5, Twelfth Night.
January 6 is the feast of the Epiphany of the Lord. These posts explain its significance as well as old traditions that developed centuries ago:
A Lutheran pastor reflects on the Epiphany
More Lutheran reflections on the Epiphany
Remembering the Epiphany in chalk
Why the Epiphany is so important — a Lutheran perspective
A Lutheran perspective on the Magi
Jesuit astronomer discusses the Star of Bethlehem (2016)
What to remember about Epiphany (2016)
Epiphany and king cake — a history
The readings for Epiphany follow, with posts discussing each one, except for the Psalm.
First reading
This post discusses the reading from Isaiah:
Epiphany — Old Testament reading — Isaiah 60:1-6
Isaiah 60:1-6
60:1 Arise, shine; for your light has come, and the glory of the LORD has risen upon you.
60:2 For darkness shall cover the earth, and thick darkness the peoples; but the LORD will arise upon you, and his glory will appear over you.
60:3 Nations shall come to your light, and kings to the brightness of your dawn.
60:4 Lift up your eyes and look around; they all gather together, they come to you; your sons shall come from far away, and your daughters shall be carried on their nurses' arms.
60:5 Then you shall see and be radiant; your heart shall thrill and rejoice, because the abundance of the sea shall be brought to you, the wealth of the nations shall come to you.
60:6 A multitude of camels shall cover you, the young camels of Midian and Ephah; all those from Sheba shall come. They shall bring gold and frankincense, and shall proclaim the praise of the LORD.
Psalm
The Psalm mentions kings from far away bringing gifts to honor the king's son. Although David appears to have written this for his son, Solomon, it also prophesies Christ and His Kingdom.
Psalm 72:1-7, 10-14
72:1 Give the king your justice, O God, and your righteousness to a king's son.
72:2 May he judge your people with righteousness, and your poor with justice.
72:3 May the mountains yield prosperity for the people, and the hills, in righteousness.
72:4 May he defend the cause of the poor of the people, give deliverance to the needy, and crush the oppressor.
72:5 May he live while the sun endures, and as long as the moon, throughout all generations.
72:6 May he be like rain that falls on the mown grass, like showers that water the earth.
72:7 In his days may righteousness flourish and peace abound, until the moon is no more.
72:10 May the kings of Tarshish and of the isles render him tribute, may the kings of Sheba and Seba bring gifts.
72:11 May all kings fall down before him, all nations give him service.
72:12 For he delivers the needy when they call, the poor and those who have no helper.
72:13 He has pity on the weak and the needy, and saves the lives of the needy.
72:14 From oppression and violence he redeems their life; and precious is their blood in his sight.
Epistle
This post discusses Paul's message to the Ephesians:
Epiphany — Epistle — Ephesians 3:1-12
Ephesians 3:1-12
3:1 This is the reason that I Paul am a prisoner for Christ Jesus for the sake of you Gentiles–
3:2 for surely you have already heard of the commission of God's grace that was given me for you,
3:3 and how the mystery was made known to me by revelation, as I wrote above in a few words,
3:4 a reading of which will enable you to perceive my understanding of the mystery of Christ.
3:5 In former generations this mystery was not made known to humankind, as it has now been revealed to his holy apostles and prophets by the Spirit:
3:6 that is, the Gentiles have become fellow heirs, members of the same body, and sharers in the promise in Christ Jesus through the gospel.
3:7 Of this gospel I have become a servant according to the gift of God's grace that was given me by the working of his power.
3:8 Although I am the very least of all the saints, this grace was given to me to bring to the Gentiles the news of the boundless riches of Christ,
3:9 and to make everyone see what is the plan of the mystery hidden for ages in God who created all things;
3:10 so that through the church the wisdom of God in its rich variety might now be made known to the rulers and authorities in the heavenly places.
3:11 This was in accordance with the eternal purpose that he has carried out in Christ Jesus our Lord,
3:12 in whom we have access to God in boldness and confidence through faith in him.
Gospel
This post elaborates Matthew's account of evil Herod wishing to see the child the Magi — all of whom were Gentiles — called 'king of the Jews':
Epiphany — Epistle — Ephesians 3:1-12
Matthew 2:1-12
2:1 In the time of King Herod, after Jesus was born in Bethlehem of Judea, wise men from the East came to Jerusalem,
2:2 asking, "Where is the child who has been born king of the Jews? For we observed his star at its rising, and have come to pay him homage."
2:3 When King Herod heard this, he was frightened, and all Jerusalem with him;
2:4 and calling together all the chief priests and scribes of the people, he inquired of them where the Messiah was to be born.
2:5 They told him, "In Bethlehem of Judea; for so it has been written by the prophet:
2:6 'And you, Bethlehem, in the land of Judah, are by no means least among the rulers of Judah; for from you shall come a ruler who is to shepherd my people Israel.'"
2:7 Then Herod secretly called for the wise men and learned from them the exact time when the star had appeared.
2:8 Then he sent them to Bethlehem, saying, "Go and search diligently for the child; and when you have found him, bring me word so that I may also go and pay him homage."
2:9 When they had heard the king, they set out; and there, ahead of them, went the star that they had seen at its rising, until it stopped over the place where the child was.
2:10 When they saw that the star had stopped, they were overwhelmed with joy.
2:11 On entering the house, they saw the child with Mary his mother; and they knelt down and paid him homage. Then, opening their treasure chests, they offered him gifts of gold, frankincense, and myrrh.
2:12 And having been warned in a dream not to return to Herod, they left for their own country by another road.
Over the years I have really come to look forward to and better appreciate Epiphany. It is always that much more special when this feast day falls on a Sunday.
I hope that you have a blessed Epiphany.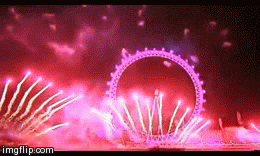 Happy New Year to all my readers!
May 2019 be a year of blessings, comfort, health and prosperity!
On a serious note, traditionally, January 1 is the feast of the Circumcision and Naming of Christ Jesus, about which you can read more below:
January 1 – Feast of the Circumcision of Christ (2010)
New Year's Day: the Circumcision — and Naming — of Christ Jesus
The stained glass window at left, depicting our Lord's circumcision, is probably the only one of its kind in existence. It was originally made in the mid-15th century for the Crutched Friars in Cologne, Germany, and is now displayed in the Cloisters Museum in Manhattan. You can read more about it below:
New Year's greetings — and the Feast of the Circumcision
It is always interesting to contemplate how closely the Holy Family obeyed Jewish laws and traditions. Surely, given that Jesus is Messiah, they did not need to, but they did — because they loved God and they wanted to obey Him.
The greatest sign of obedience was the Crucifixion, the ultimate, all-sufficient sacrifice that Jesus made for our sins.
For all the 'fun' we might be having at this time, may we be always mindful of our all-loving Creator who sent His Only Begotten Son to us to humble Himself as Saviour and Redeemer.
What follows are the readings for the First Sunday after Christmas Day, December 30, 2018.
These are for Year C in the three-year Lectionary.
Emphases mine below.
The themes are priesthood and God's rewarding His faithful.
First reading
This reading is about Hannah's fulfilling her promise to the Lord of her son Samuel's fulfilment of a life-long Nazirite vow. Only two others in the Bible did so: Samson and John the Baptist. Eli knew about Hannah's profound desire for a child, which the Lord finally granted. Elkanah was Hannah's husband.
1 Samuel 2:18-20, 26
2:18 Samuel was ministering before the LORD, a boy wearing a linen ephod.
2:19 His mother used to make for him a little robe and take it to him each year, when she went up with her husband to offer the yearly sacrifice.
2:20 Then Eli would bless Elkanah and his wife, and say, "May the LORD repay you with children by this woman for the gift that she made to the LORD"; and then they would return to their home.
2:26 Now the boy Samuel continued to grow both in stature and in favor with the LORD and with the people.
Psalm
The Psalm reflects the praise of those rejoicing in the Lord's enduring love and mercy. The 'horn' in verse 14 is thought to refer to David, whom Matthew Henry wrote, was 'a type of Christ' for his people at that time.
Psalm 148
148:1 Praise the LORD! Praise the LORD from the heavens; praise him in the heights!
148:2 Praise him, all his angels; praise him, all his host!
148:3 Praise him, sun and moon; praise him, all you shining stars!
148:4 Praise him, you highest heavens, and you waters above the heavens!
148:5 Let them praise the name of the LORD, for he commanded and they were created.
148:6 He established them forever and ever; he fixed their bounds, which cannot be passed.
148:7 Praise the LORD from the earth, you sea monsters and all deeps,
148:8 fire and hail, snow and frost, stormy wind fulfilling his command!
148:9 Mountains and all hills, fruit trees and all cedars!
148:10 Wild animals and all cattle, creeping things and flying birds!
148:11 Kings of the earth and all peoples, princes and all rulers of the earth!
148:12 Young men and women alike, old and young together!
148:13 Let them praise the name of the LORD, for his name alone is exalted; his glory is above earth and heaven.
148:14 He has raised up a horn for his people, praise for all his faithful, for the people of Israel who are close to him. Praise the LORD!
Epistle
St Paul exhorted the Colossians — and us — to be Christlike in all that we think and do. Even laypeople have a quiet ministry to accomplish for family, friends and neighbours.
Colossians 3:12-17
3:12 As God's chosen ones, holy and beloved, clothe yourselves with compassion, kindness, humility, meekness, and patience.
3:13 Bear with one another and, if anyone has a complaint against another, forgive each other; just as the Lord has forgiven you, so you also must forgive.
3:14 Above all, clothe yourselves with love, which binds everything together in perfect harmony.
3:15 And let the peace of Christ rule in your hearts, to which indeed you were called in the one body. And be thankful.
3:16 Let the word of Christ dwell in you richly; teach and admonish one another in all wisdom; and with gratitude in your hearts sing psalms, hymns, and spiritual songs to God.
3:17 And whatever you do, in word or deed, do everything in the name of the Lord Jesus, giving thanks to God the Father through him.
Gospel
Here we have Luke's description of our Lord's visit to the temple as a 12-year-old, a good tie with the story of young Samuel's ministry in the first reading.
Luke 2:41-52
2:41 Now every year his parents went to Jerusalem for the festival of the Passover.
2:42 And when he was twelve years old, they went up as usual for the festival.
2:43 When the festival was ended and they started to return, the boy Jesus stayed behind in Jerusalem, but his parents did not know it.
2:44 Assuming that he was in the group of travelers, they went a day's journey. Then they started to look for him among their relatives and friends.
2:45 When they did not find him, they returned to Jerusalem to search for him.
2:46 After three days they found him in the temple, sitting among the teachers, listening to them and asking them questions.
2:47 And all who heard him were amazed at his understanding and his answers.
2:48 When his parents saw him they were astonished; and his mother said to him, "Child, why have you treated us like this? Look, your father and I have been searching for you in great anxiety."
2:49 He said to them, "Why were you searching for me? Did you not know that I must be in my Father's house?"
2:50 But they did not understand what he said to them.
2:51 Then he went down with them and came to Nazareth, and was obedient to them. His mother treasured all these things in her heart.
2:52 And Jesus increased in wisdom and in years, and in divine and human favor.
I am not sure why the Sunday after Christmas has 'First' before it, as the Feast of the Epiphany is on January 6. That said, some churches do commemorate the Second Sunday after Christmas, as happened in 2016, another Year C set of readings — and after Epiphany.
Of the Gospel reading, Matthew Henry's commentary says that Mary and Joseph were confused by Jesus's spending time in the temple. Henry says they understood him to be an earthly Messiah who would inherit his ancestor David's throne. Interesting, to say the least.
This is, according to the young woman at the end of the following video, the second year in a row where Syrians have been able to celebrate the season of our Saviour's birth:
The video was filmed in mid-December when the tree lighting ceremony took place in Damascus. This particular celebration was sponsored and organised by the Syrian tourism board.
What joy there is among the Syrians. Meanwhile, we in the West are less filled with cheer, even to the point of being embarrassed to celebrate Christmas.
When people's lives have been affected by war, they really do appreciate what they lost during those years. This is something for us Westerners to reflect on during our largely peaceful era.
As December 26 is Boxing Day in Britain and parts of the Commonwealth, here is a bit of history about the day after Christmas:
In Ireland, this is St Stephen's Day. Find out more about the Church's first martyr below:
December 26 — St Stephen's Day, Boxing Day and more (the money box, details on St Stephen and Good King Wenceslas (2017)
For those who are still enjoying Christmas, have a wonderful day. May that joyful spirit carry on for a long time to come!
Just time for a short post today, to wish all of you a very Happy Christmas!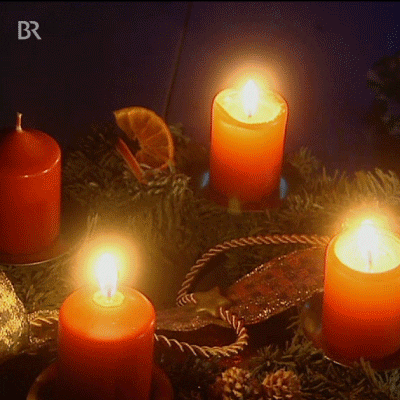 May your day be joyful, peaceful — and in the spirit of the Christ Child, the Light of the World!
May His light shine before men!