You are currently browsing the tag archive for the 'Congregationalist' tag.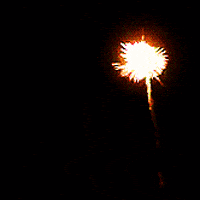 Best wishes to all my American readers for a happy Independence Day. I hope all, wherever they are in the world, have a happy Fourth of July.
May it be enjoyable, yet peaceful.
And may it be spent in good company, with excellent food and summertime beverages.
This year, Americans have channelled the spirit of Brexit:
The US Department of the Interior has a great little video (the length of a television advert) with beautiful photos of the American landscape from sea to shining sea as well as of those who fought to keep the nation free:
Below are a few reflections and facts about the American colonies' fight for independence and the country they built.
Happiness
Since the late 1970s, the notion of personal happiness became a priority first in American society then elsewhere in the Western world.
The Declaration of Independence, adopted on July 4, 1776, contains the following text (an amendment by the Committee of Five of Thomas Jefferson's initial sentence):
We hold these truths to be self-evident, that all men are created equal, that they are endowed by their Creator with certain unalienable Rights, that among these are Life, Liberty and the pursuit of Happiness. ——
Read it carefully.
Karl Denninger at Market Ticker points out (emphasis in the original):
I note that the Founding Fathers, wise men that they were, recognized this as they called out in the Declaration of Independence the fundamental human right to the pursuit of happiness.
Nowhere is attainment of happiness mentioned, nor can it be assured, and for good reason — it's mostly in our heads!
The Declaration of Independence does not guarantee happiness, only the pursuit thereof.
Life and liberty, on the other hand, are the bedrock of the document and the ideals behind the new nation.
It is ironic and sad that, today, life (abortion, euthanasia, murder) and personal liberty (constantly eroded) take second place to a misplaced and misguided idea of the achievement — rather than the pursuit — of happiness, which is impossible in a fallen world.
Freemasonry and the Founding Fathers
If only history were taught academically and disseminated publicly the way it was in 1976, the year of the Bicentenary, which I remember well.
Everything was much more straightforward then.
Over the past 20 years, aided by the Internet, every revisionist kook — 'Christian' and secularist — is coming out of the woodwork to denounce the Founding Fathers who made such painstaking efforts to give the world the United States of America.
I say 'world', because, by now, someone from nearly every country on earth has been able to settle there.
But I digress.
Much has been made by certain religious Americans about Freemasonry's role in the independence effort.
It is difficult to know what books and websites are telling the truth. By now, we may never know. With the passage of time come more biased perceptions and selective evidence.
One interesting webpage on the subject is called 'Freemasonry and the American Revolution'. Highlights follow.
On one Founding Father and President:
Thomas Jefferson was not a Freemason
nor was he part of any Illuminati Conspiracy
While there were a lot of Masonic lodges in the colonies, few Masons led the independence effort:
While some Freemasons joined the Revolutionary cause, the vast majorities of American Revolutionaries were not members of the Masonic fraternity. Important Revolutionary leaders like Thomas Jefferson, Thomas Paine, John Adams, and Patrick Henry were not Freemasons. Of the fifty-six signers Declaration of Independence only eight or nine can be shown to have been Freemasons.[4]
On George Washington's commitment to the Masons:
While Masons shamelessly promote George Washington's membership and sometimes allege his persevering zeal for the Masonic fraternity, his commitment to the organization is unclear. In 1798 Washington wrote to a Reverend Synder, "to correct an error you have run into, of my presiding over the English Lodges in this country. The fact is I preside over none, nor have I been in one more than once or twice in the last thirty years." As early as 1780, Washington called Freemasonry "Child's Play" and subsequently announced to a committee of right worshipfuls of King David's Lodge, that it was not agreeable to him to be addressed as a Mason. When Washington retired to private life, Freemasons Andrew Jackson and Edward Livingston were two of the three men to vote AGAINST Congressional resolutions giving thanks to this great man. It is unclear whether the third man was also a Mason.[5]
The essay says that Benjamin Franklin was cagey about his membership.
General Lafayette joined the Masons only after the Revolutionary War. He seemed sceptical of them during a trip to New York City:
To-morrow, I am to visit the schools; I am to dine with the Mayor; and in the evening, I suppose, I am to be made VERY WISE by the Masons.
The traitor Benedict Arnold was a Freemason.
The article says that in early America, the Masons were somewhat divided post-independence. Those who supported independence sided with the Founding Fathers. Many others wanted to retain a certain primacy that harked back to England:
The American Revolution had a profound impact on the America's Masonic lodges. It should come as no surprise that many American Masons were swept up in the spirit of non-Masonic giants like Thomas Jefferson. However, Freemasons were inherently ideologically opposed to the egalitarian beliefs of America's revolutionaries. After the war was over many Masons, who had benefited from strong ties to the English Monarchy's hierarchical and class oriented structure, worked to create 'a new hierarchical order' which could preserve and promote exclusive membership privileges in a country without a ruling monarch.
I have no opinion on this. It was the most thought-provoking piece of historical research I've seen, and it seemed worth citing.
Freemasonry or not, there is always a pecking order. Every society, even the most 'egalitarian', has one.
Christianity and independence
Another contentious subject today — an era where the vast majority of Americans have plenty of creature comforts to hand and every citizen has free access to the democratic process — is whether the Revolutionary War and subsequent independence were biblical.
A number of Protestant pastors today think Romans 13 should be obeyed at all costs. These are men who live comfortable lives. They are firmly middle class. They do not know what it was to live in the American colonies.
Anyone who thinks American independence was unbiblical, disobedient or ill-advised should move to Canada.
Yet, notice that these pastors keep appearing like the proverbial bad penny, establishing their churches in the United States and making a living off of the American people.
If the Revolutionary War and the War of 1812 were not destined, respectively, to achieve and maintain independence, the British would have won. Of that, we can be sure.
Let us now look at a webpage from a history about the early United States, 'III. Religion and the American Revolution'. Excerpts, a summary and graphics follow.
Although the essay does not mention it, the 18th century was the era of the First Great Awakening:
World events at the time of the First Great Awakening
George Whitefield, a great preacher in the First Great Awakening
The powerful preaching and widespread revivals were important in the life of colonial America and no doubt influenced how the settlers viewed the British. Not all were anti-British. However, the more vocal supporters of British rule had to either keep their views quiet or move. Some Loyalists — pejoratively called Tories (bandits) — went back to Britain and others settled in Canada.
'Religion and the American Revolution' says that clergy were similarly divided.
I have read elsewhere that some clergy supporting independence cited Acts 5:29 (when the temple leaders tried to forbid the Apostles from preaching):
29 But Peter and the apostles answered, "We must obey God rather than men.
In any event (emphases mine):
The Revolution strengthened millennialist strains in American theology. At the beginning of the war some ministers were persuaded that, with God's help, America might become "the principal Seat of the glorious Kingdom which Christ shall erect upon Earth in the latter Days." Victory over the British was taken as a sign of God's partiality for America and stimulated an outpouring of millennialist expectations–the conviction that Christ would rule on earth for 1,000 years. This attitude combined with a groundswell of secular optimism about the future of America to create the buoyant mood of the new nation that became so evident after Jefferson assumed the presidency in 1801.
Jonathan Mayhew (1720-1766) was born in the colony of Massachusetts. He was a Congregationalist minister who took strong exception to the Anglican Church:
Jonathan Mayhew considered the Church of England as a dangerous, almost diabolical, enemy of the New England Way. The bishop's mitre with the snake emerging from it represented his view of the Anglican hierarchy.
Mayhew asserted that resistance to a tyrant was a "glorious" Christian duty. In offering moral sanction for political and military resistance, Mayhew anticipated the position that most ministers took during the conflict with Britain.
A Presbyterian minister from New York, Abraham Keteltas (1732-1798):
celebrated the American effort as "the cause of truth, against error and falsehood . . .the cause of pure and undefiled religion, against bigotry, superstition, and human invention . . .in short, it is the cause of heaven against hell–of the kind Parent of the Universe against the prince of darkness, and the destroyer of the human race."
Peter Muhlenberg (1746-1807), a Lutheran pastor from Pennsylvania who served in the Continental Army and later as a congressman, was the foremost 'fighting parson':
The eldest son of the Lutheran patriarch Henry Melchior Muhlenberg, young Muhlenberg at the conclusion of a sermon in January 1776 to his congregation in Woodstock, Virginia, threw off his clerical robes to reveal the uniform of a Virginia militia officer. Having served with distinction throughout the war, Muhlenberg commanded a brigade that successfully stormed the British lines at Yorktown. He retired from the army in 1783 as a brevetted major general.
The Scottish-born president of Princeton University, John Witherspoon (1723-1794), a Presbyterian
minister, was dubbed the most 'political parson' of the Revolutionary period. He represented New Jersey in the Continental Congress and, as such, was a signatory to the Declaration of Independence:
As president of Princeton, Witherspoon was accused of turning the institution into a "seminary of sedition."
Religious inscriptions were common on Revolutionary flags and banners, such as the one below:
Its saying is still used today where Americans oppose bureaucracy and the Deep State.
Incidentally, the Quakers suffered a schism. Those who wanted to join the Revolutionary effort broke away from their pacifist brethren and became known as the Free Quakers. They built their own Free Quaker meeting house in Philadelphia.
Conclusion
Unlike the French Revolution and the Bolivarian liberations of various South American countries from Spain, the American Revolution was well rooted in the Bible and Christian preaching. The other two were purely secular.
Any country which turns to God will receive His merciful blessings.
However, based on the nature of its independence effort, tied as it was to scriptural and Christian support, the Great Republic has survived this long because of Americans' enduring faith in the Almighty.
Long may it remain so.
Yesterday's post addressed the First Amendment in the Constitution of the United States.
The post showed that, in terms of religion, the Founding Fathers envisaged it much differently than we do today. The numerous court cases from the Warren Court in the 1960s to the present have gradually redefined the relationship between church and state.
The First Amendment developed after a prolonged period of colonial and state churches — mandated denominations — which led to religious persecution and discrimination.
Furthermore, the Founding Fathers gave the United States Article VI of the Constitution which forbids a religious test for holding public office:
The Senators and Representatives before mentioned, and the Members of the several State Legislatures, and all executive and judicial Officers, both of the United States and of the several States, shall be bound by Oath or Affirmation, to support this Constitution; but no religious Test shall ever be required as a Qualification to any Office or public Trust under the United States.
Ultimately, these provisions and others protect the Church from undue federal influence.
Religion in the colonies
FacingHistory.org has an excellent, detailed article on religious practice in American colonies.
Excerpts and a summary follow, emphases mine.
Not surprisingly, given that the 17th century was a time when Christianity was taken seriously, eight of the 13 colonial governments mandated religious practice, sometimes within a designated Protestant denomination. Taxes collected went to the colonial church for upkeep and clergymen's salaries.
Refusal to participate was problematic:
in those colonies dissenters who sought to practice or proselytize a different version of Christianity or a non-Christian faith were sometimes persecuted.
Even though the colonies were overwhelmingly Protestant, there was sometimes a lack of Christian unity. Naturally, colonists favoured their own denominations, just as Christians do today. Baptists resented having to attend and pay for the Congregational Church. Even Anglicans were split between mainstream members and the Puritans, a theological conflict which began in England and was transplanted to the colonies.
Between 1680 and 1760, the two main colonial denominations were Anglicanism and Congregationalism. The latter was a Puritan offshoot, which, until recently, held to Calvinistic doctrines.
However, after this period, more colonists arriving aligned themselves with other denominations:
such as the Baptists, Methodists, Quakers, Unitarians and many more, sometimes referred to as "Dissenters."  In communities where one existing faith was dominant, new congregations were often seen as unfaithful troublemakers who were upsetting the social order.
ProCon.org has an excellent list of the colonial denominations and the adherence expected by colonists.
Virginia was Anglican and affiliated with the Church of England. In 1677, Governor Argall decreed:
Every Person should go to church, Sundays and Holidays, or lye Neck and Heels that Night, and be a Slave to the Colony the following Week; for the second Offence, he should be a Slave for a Month; and for the third, a Year and a Day.
Rhode Island was the opposite, supporting freedom of worship. The 1663 Charter of Rhode Island and Providence Plantations stated:
That our royall will and pleasure is, that noe person within the sayd colonye, at any tyme hereafter, shall bee any wise molested, punished, disquieted, or called in question, for any differences in opinione in matters of religion, and doe not actually disturb the civill peace of our sayd colony; but that all and everye person and persons may, from tyme to tyme, and at all tymes hereafter, freelye and fullye have and enjoye his and theire owne judgments and consciences, in matters of religious concernments…
It is interesting that the founder of Rhode Island, Roger Williams (c.1603-1683), was a Puritan minister who was banished from Massachusetts for supporting freedom of religion.
Even where colonial decrees allowed freedom of religion, their taxes often went to support the colony's designated denomination. This is why the Danbury Baptists of Connecticut, Congregationalist, wrote to Thomas Jefferson in 1801.
Colonial penalties and controversies
The religious atmosphere, even among like-minded souls, was somewhat heated in colonial America.
Massachusetts
Returning to FacingHistory.org, in Massachusetts, a Congregationalist colony, a man complained in 1632 that:
fellows which keepe hogges all weeke preach on the Sabboth.
Massachusetts was the location of the Salem Witch Trials in 1692 and 1693. Although clergy frowned on deviating from Holy Scripture:
alchemy and other magical practices were not altogether divorced from Christianity in the minds of many "natural philosophers" (the precursors of scientists), who sometimes thought of them as experiments that could unlock the secrets of Scripture.
The Witch Trials were short-lived, however, religious conformity was expected in the years that followed. As late as 1768, a Boston resident wrote that:
the selectmen of Boston at last were able to "parade the street and oblige everyone to go to Church . . . on pain of being put in Stokes or otherwise confined" …
Laws were instituted that forbade certain activities on a Sunday:
travel, drinking, gambling, or blood sports …
There were no church courts for punishing religious misdeeds. The civil courts handled that, sometimes harshly. In Massachusetts:
the civil government dealt harshly with religious dissenters, exiling the likes of Anne Hutchinson and Roger Williams for their outspoken criticism of Puritanism, and whipping Baptists or cropping the ears of Quakers for their determined efforts to proselytize. Official persecution reached its peak between 1659 and 1661, when Massachusetts Bay's Puritan magistrates h[anged] four Quaker missionaries.
Virginia
Virginia, as stated above, expected everyone to attend an Anglican service on Sunday.
In the mid-18th century, more Baptists moved there and were violently suppressed:
the colonial Anglican elite responded to their presence with force. Baptist preachers were frequently arrested. Mobs physically attacked members of the sect, breaking up prayer meetings and sometimes beating participants. As a result, the 1760s and 1770s witnessed a rise in discontent and discord within the colony (some argue that Virginian dissenters suffered some of the worst persecutions in antebellum America).9
England ends corporal punishment of dissenters
In 1682, England put an end to corporal punishment of dissenters in New England.
The English Parliament's Toleration Act of 1689 granted religious freedom. It:
gave Quakers and several other denominations the right to build churches and to conduct public worship in the colonies. While dissenters continued to endure discrimination and financial penalties well into the eighteenth century, those who did not challenge the authority of the Puritans directly were left unmolested and were not legally punished for their "heretical" beliefs.
Elsewhere
Some colonies, like Pennsylvania, Rhode Island, New Jersey and Delaware, were either founded on the basis of religious tolerance (the first two) or had no dominant denomination from the outset:
In the Carolinas, New York, New Jersey, and Delaware, Anglicans never made up a majority, in contrast to Virginia.  With few limits on the influx of new colonists, Anglican citizens in those colonies needed to accept, however grudgingly, ethnically diverse groups of Presbyterians, Baptists, Quakers, members of the Dutch Reformed Church, and a variety of German Pietists.
Catholics, of course, were universally looked down upon. Cecilius Calvert founded Maryland in 1634 as a safe haven for them. However, in 1649, Puritans took over the colony's assembly. Fortunately, wise heads prevailed and mandatory taxes went to both Catholic and Puritan churches.
Something similar happened in New York, which began as a Dutch colony in 1614. The prevailing denomination was the Dutch Reformed Church. The English took over in 1664, and granted religious tolerance. However, they allowed the Dutch Reformed Church to retain their properties. The New York Charter of Liberties and Privileges of 1683 granted official acceptance of all Christians. In 1697, the English founded Trinity Church (Wall Street) by Royal Charter. The funds Trinity received from the Crown helped them to become a wealthy church.
Later developments
As time passed and more colonists arrived from different denominations, Anglican and Congregationalist colonies had to relax their religious laws.
Therefore, it is no surprise that the Founding Fathers wanted to ensure religious freedom in the newly-independent United States. For this, they relied on contemporary philosophers such as John Locke for input.
The Procon.org page shows that, by the time the colonies became states in the mid- to late-18th century, their new state constitutions granted freedom of worship.
However, where mandated colonial churches had existed, taxation continued to go to their support until the early 19th century. Even where there was no designated denomination — and even with the United States Constitution in force — there were still statutes for a religious test.
Connecticut stopped its support of the Congregational Church in 1818, 17 years after the Danbury Baptists complained to Thomas Jefferson.
Virginia repealed their religious test, along with the taxation requirement, in 1830.
Massachusetts ceased supporting the Congregational Church in 1833.
However, North Carolina did not eliminate religious references and requirements until 1875.  New Hampshire deleted its requirement that senators be Protestant as late as 1877.
Today, we wonder why this took so long and whether these states were in violation of the US Constitution. Conservapedia explains that the First Amendment was for federal not state use:
The first clause of the first amendments states "Congress shall make no law.."; demonstrating that it is a restriction on laws that the Congress of the United States can pass. Nowhere does the constitution restrict State and Local Legislatures from passing any laws respecting an establishment of religion.
However, when the colonies became states, they granted freedom of worship, although, as we see, they lagged behind when it came to repealing mandatory religious tax and removing religious restrictions on legislators.
In 1940, the Supreme Court made the First Amendment applicable to the states. Current judicial interpretation:
holds that the Fourteenth Amendment extended its scope from Congress to the state legislatures, since freedom of religion can be classified as one of the "privileges and immunities of citizens of the United States" mentioned therein.
Conclusion
From the founding of the 13 colonies to the present, America has had close links to Christianity.
It is only in recent years — starting in the 1960s — that secularists have been denying the nation's history in this regard.
Since then, Supreme Court decisions have confused the situation. Although most have ruled against Christianity — most famously in school prayers — sometimes they rule in favour. Prayers in state legislature led by a publicly funded chaplain are constitutional and Christian groups may use state school property and town halls for religious purposes after hours.
However, the cases will continue to proliferate as the number of secularists continues to grow.
A must-watch on BBC2 — ending Friday, March 30, 2012, is Reverse Missionaries.
My heart went out to these three people — two men and a woman — as they make their separate ways to our shores for a brief attempt at evangelising the British.
One would think that the established churches would be doing that, but, no, our intrepid evangelists from Jamaica, Malawi and — this Friday — India see us for the ungodly heathens that we are.
The first programme, featuring Baptist Pastor Franklin Small from Jamaica, showed the challenges he faced in King's Stanley, Gloucestershire (western England). King's Stanley is an old village but now also a commuter exurb for people who work in Bristol. Pastor Franklin hoped that people would display a kindly, well-mannered disposition, which they did, except where God was concerned.
Pastor Franklin visited King's Stanley because his inspiration, the Revd Thomas Burchell, grew up there. Burchell was baptised as a young man into the faith at the Baptist chapel called Shortwood, on the outskirts of town where non-conformists had to worship. Around the 23-minute mark in the film, a lady who lives in the house where Shortwood once stood said that it had four ancient footpaths leading to it, whereby worshippers could come from miles around to attend Sunday services, morning and evening. If you've read my posts on non-conformism and pietism (see Christianity / Apologetics page), you will recall that this was common practice. Laws at the time protected the established churches in Europe — Anglican and Lutheran — against renegade (non-conformist) Anabaptists and pietist groups.
The lady who lives at the site of the former Shortwood chapel told Pastor Franklin that a Baptist church of the same name is in St James, Jamaica. He reacted enthusiastically, because although he knew the church, he hadn't connected it with Burchell. You can read more about Burchell here in an old issue of The Baptist Quarterly.
About Shortwood in Gloucestershire (p. 2) The Baptist Quarterly has this record (emphases mine):
Thomas Burchell was born on 25 December, 1799, at Tetbury in Gloucestershire, and could boast among his ancestors Sir Isaac Newton, while has paternal grandfather was the Baptist minister at Tetbury.
It was while training to be a cloth manufacturer in Nailsworth, that he came under the influence of the Shortwood Baptist Church and from then onwards his thoughts were turned towards the mission field. Once more this little church was to supply a missionary for the island of Jamaica. During this particular period there went out from the fellowship, Mrs. Coultart, Joshua Tinson and his wife, Burchell himself and then his niece Hannah Bancroft who married Samuel Oughton; later in 1840, Jabez Tunley and Eliza Tainton who had married Samuel Hodges of the L.M.S., later to become a Baptist and to serve many years in the West Indies.3
Once in Jamaica, Burchell described his mission work, mentioning the Shortwood church he established there:
Every alternate sabbath is occupied in attending to duties of the church at Gurney's Mount, or Shortwood, or some other place. In addition to this, I frequently go into the country to preach in the interior, at fifteen or twenty miles distance; and, until lately, I had to supply other places at thirty or even thirty-five miles' distance: so that when I inform you that last year only, for thirteen successive weeks, I journeyed at an average of one hundred and three miles per week on the affairs of the mission and during ten months travelled three thousand one hundred miles, you will be convinced that my toils were not inconsiderable; especially if you keep in mind the climate, and that there are no public means of conveyance.
How did the Baptists in Gloucestershire come to know about Jamaica? Wikipedia relates:
Burchell, along with James Phillippo (1798–1879), William Knibb and Samuel Oughton was one of the group of early Baptist missionaries sent from England to respond to requests from pioneer African Baptists who had become free from slavery, for support in establishing chapels and education in Jamaica. They were representatives of the Baptist Missionary Society of London and followed the pioneering preaching of the African George Lisle.
And:
It is not uncommon for Jamaican parents to name their children 'Burchell'; indeed it is almost as popular a Christian name as Manley.
Pastor Franklin was saddened to see that the Baptist church in King's Stanley had very few members in attendance. He believes that the church needs young people for the next generation of a continuing congregation, so set out to meet them wherever he could — local youth football (soccer) matches and the community centre.
His two possible converts were young Daniel and the considerably older 'Big Kev' (he lifted his shirt to show his tattoo). Daniel related that he had been bullied at school, but started playing football at the weekends. He and Pastor Franklin took flyers around town inviting people to church. Big Kev had the pressing issues of disability — heart and respiratory problems. He was thinking about euthanasia. Pastor Franklin was no doubt shocked but didn't show it. He asked Kev, a churchgoer in his youth, why he fell away from the faith. Kev said that it had a lot to do with the death of his sister in her teens. And these are the big issues: 'How could God do such a thing if He were loving?' And 'If there is a loving God, why am I in such a mess with a cocktail of pills to take every day and a mobility scooter?' Those weren't actual quotes; I'm paraphrasing.
Because Pastor Franklin walked around town every day and with such a wide remit — with the local Baptist pastor's permission — he made a lot of friends in a short space of time. Kev — a hard nut to crack — finally attended Small's bank holiday church festival, where Pastor Franklin related the story of Jairus's daughter (Mark 5:21-34, also Matthew 8:19-26, Luke 8:40-56). Kev told him afterward that he might just have changed his mind about God — because Pastor Franklin cared enough to visit him at home.  Pastor Franklin advised him to ask for the Lord's help.
Daniel palled around with Pastor Franklin — because he cared enough to play football with him and the other lads. Daniel did indeed bring his family and a few other people to the Baptist church to hear him preach.
It seems we need a larger presence in our communities of pastors and churchgoers. Pastor Franklin believes the church can bring a community together. The programme showed that he might have a point. However, it might have been little more than a novelty factor — unless our clergy are willing to keep up the momentum. This is why I advocate Bible first, then church. Pastor Franklin would no doubt disagree with that, because he was saved on — and from — the streets of Jamaica in his youth by a local pastor. The film showed that Pastor Franklin has also saved local kids in his Jamaican neighbourhood from a life of crime, largely by engaging with them in football first.
The second episode featured a Charismatic pastor, the Revd John Chilimtsidya from Blantyre, Malawi. Pastor John heads a church which has grown from 25 to 800 people in just a few years. He believes this is thanks to energetic preaching and lively music. I'm not sure about that as a universal rule, but it works for him.
Pastor John travelled to Blantyre, Scotland, to visit the home of his Christian inspiration, the missionary David Livingstone. Yes, he of the 'Dr Livingstone, I presume?' with which Henry Morton Stanley supposedly greeted him.
Many of us assume that Livingstone grew up in a privileged household, especially as he had a medical degree. However, he grew up as one of nine family members, spanning three generations, in a one-room 'house' — what we would call a studio flat — in lodgings for textile mill workers. (Pastor John could relate, having been one of 12 family members growing up in one room.) Livingstone grew up as a Presbyterian (Church of Scotland), then joined the Congregational Church. The BBC film showed a tour guide at the mill describing how the young Livingstone would perch a Latin grammar book on one end of his spinning machine to read a new word, do what he needed to do on the apparatus, then come back to read its definition. The tour guide related that he was not well-liked by the other boys at the mill.
… David, along with many of the Livingstones, was at the age of ten employed in the cotton mill of H. Monteith – David and his brother John worked twelve-hour days as "piecers," tying broken cotton threads on the spinning machines.
Livingstone's father Neil was very committed to his beliefs, a Sunday School teacher and teetotaller who handed out Christian tracts on his travels as a door to door tea salesman, and who read extensively books on theology, travel and missionary enterprises. This rubbed off on the young David, who became an avid reader, but he also loved scouring the countryside for animal, plant and geological specimens in local limestone quarries. Neil Livingstone had a fear of science books as undermining Christianity and attempted to force him to read nothing but theology, but David's deep interest in nature and science led him to investigate the relationship between religion and science.[3] When in 1832 he read Philosophy of a Future State by the science teacher, amateur astronomer and church minister Thomas Dick, he found the rationale he needed to reconcile faith and science, and apart from the Bible this book was perhaps his greatest philosophical influence.[4]
Other significant influences in his early life were Thomas Burke, a Blantyre evangelist and David Hogg, his Sabbath School teacher.[4] At age nineteen, David and his father left the Church of Scotland for a local Congregational church, influenced by preachers like Ralph Wardlaw who denied predestinatarian limitations on salvation. Influenced by American revivalistic teachings, Livingstone's reading of the missionary Karl Gützlaff's "Appeal to the Churches of Britain and America on behalf of China" enabled him to persuade his father that medical study could advance religious ends.[5]
The film showed that in Malawi, a number of streets and places still bear the names Livingstone and Blantyre. Meanwhile, here in the UK, Livingstone has been largely discredited for having 'imposed' Christianity on Africans. He was the source of British jokes and comedy sketches in the 1970s and 1980s, which portrayed him as an inept fool when Stanley happened upon him.  Pastor John would have been most disappointed to find that out.
As it was, Pastor John found the town of Blantyre, near Glasgow (west coast of Scotland), 'sad' because of its lack of faith. He had assumed we British would all be full of the love of the Lord Jesus Christ. Instead, he saw drunken young people falling about the streets of Glasgow when he went out with the local team of Street Pastors.  He was specifically instructed not to evangelise: 'If it worked, we would do it'. He said that what he saw would have been illegal in Malawi.
Another difficulty for Pastor John was the staid worship in the Congregational Church in Blantyre. Again, fair enough, but we British are a low-key people. Horses for courses. Pastor John wanted to hold a service at the local outdoor skateboarding venue but the older members of the church said that it was a place for young people and that they would be chased away. I can believe it. Anyway, he preached there at a pre-announced day and time. The youths were welcoming and respectful. Then they joined Pastor John and church members at the Congregational Church for a cookout.
Whether that will increase the church, I cannot say. It might have made a difference for some, such as one of the church's Boy's Brigade mothers, who had fallen away from the faith, again — like Kev from King's Stanley — because of a family member's death. Pastor John helpfully explained that we did not have any say over our entry into this world, nor have we any control over our exit. He said what my mother often said, 'We don't know why, but things happen for a reason. God has a plan in mind'. The Boy's Brigade mother found that helpful, and it seemed to get her back on the road to church.
Both preachers were upset at what they found in the United Kingdom, and rightly so. More than a century of Fabianism has deadened our souls. As Pastor Franklin said, we are spiritually naked, by and large.
To my readers considering a missionary path, there is no finer place to start for English-speakers than the United Kingdom. Please come. If you can bring New Testaments with you, all the better, as the Word of God will be indispensable and a tangible memory of your visit.
Happy Fourth of July to my American readers! 
Pictured above, courtesy of Famous Americans, is Betsy Ross, who designed the first flag of the great republic.  Her husband is the gentleman standing in the picture.  George Washington is seated on the far left and Robert Morris is in the centre of the picture.  All of the people in this picture were Episcopalian.
Often it is said that the founding fathers of the United States were marginal Christians.  This seems to be a bit of secular revisionism.  I learned as a child that they belonged to various churches, although they were not always the most regular of churchgoers.  Almost all were Protestant, but there were a few Catholics and one Jew.
Here is a list of religious affiliations for those who framed the Constitution of the United States and the Declaration of Independence:
The Constitutional Signing Framers:
Richard Bassett – Methodist and Devout Christian
Gunning Bedford, Jr. – Presbyterian and Devout Christian
John Blair – Presbyterian and an Episcopalian
William Blount – Presbyterian and an Episcopalian
David Brearly – Devout Episcopalian
Jacob Broom – Lutheran and Lay Leader
Pierce Butler – Episcopalian
Daniel Carroll – Catholic and brother to the first Catholic bishop of the U.S.
George Clymer – Quaker and an Episcopalian
Jonathan Dayton – Presbyterian and an Episcopalian
John Dickinson – Quaker and an Episcopalian
William Few – Devout Methodist
Thomas Fitzsimons – Devout Catholic and staunch church financial supporter
Benjamin Franklin – Deist, but was raised Episcopalian
Nicholas Gilman – Congregationalist
Nathaniel Gorham – Congregationalist
Alexander Hamilton – Presbyterian and an Episcopalian
Jared Ingersoll – Presbyterian
Daniel of St. Thomas Jenifer – Episcopalian
William Samuel Johnson – Presbyterian and an Episcopalian and son of Anglican clergyman
Rufus King – Episcopalian and a Congregationalist
John Langdon – Congregationalist
William Livingston – Presbyterian
James Madison – Episcopalian
James McHenry – Devout Presbyterian
Thomas Mifflin – Quaker and a Lutheran
Gouverneur Morris – Episcopalian
Robert Morris – Episcopalian
William Paterson – Presbyterian
Charles Cotesworth Pinckney – Episcopalian and President of the Charleston Bible Society
Charles Pinckney – Episcopalian and cousin of Charles Coteworth Pinckney
George Read – Episcopalian and pupil of a reverend
John Rutledge – Episcopalian and son of a minister
Roger Sherman – Congregationalist
Richard Dobbs Spaight – Episcopalian
George Washington – Episcopalian (NOT deist)
Hugh Williamson – Presbyterian
James Wilson – Episcopalian and a Presbyterian
And here are the Declaration signers:
John Adams – Puritan and Husband of Abigail, daughter of a Congregational Minister
Samuel Adams – Old South Congregational church member, son of a church deacon and married to Elizabeth Checkley, daughter to Reverend Checkley
Josiah Bartlett – Congregationalist and physician
Carter Braxton – Episcopalian and vestry member
Charles Carroll – Roman Catholic
Samuel Chase – Episcopalian, vestry member, and son of an Anglican priest
Abraham Clark – Presbyterian and church trustee
George Clymer – Quaker, son of an Anglican and possibly an Episcopalian
William Ellery – Congregationalist
William Floyd – Presbyterian
Benjamin Franklin – Deist, but was raised Episcopalian
Elbridge Gerry – Episcopalian
Button Gwinnett – Episcopalian
Lyman Hall – Congregationalist and preacher
John Hancock – Congregationalist, son of a minster, and grandson of a minister
Benjamin Harrison – Episcopalian
John Hart – Presbyterian and preacher (non-practicing)
Joseph Hewes – Quaker
Thomas Heyward, Jr. – Episcopalian
William Hooper – Episcopalian and son of a minister
Stephen Hopkins – Episcopalian (with Baptist ancestry)
Francis Hopkinson – Episcopalian and son of a Bishop of the Church of England
Samuel Huntington – Congregationalist
Thomas Jefferson – Deist, but was raised Episcopalian
Francis Lightfoot Lee – Episcopalian, raised by a Reverend
Richard Henry Lee – Episcopalian
Francis Lewis – Episcopalian and son of a clergyman
Philip Livingston – Presbyterian and descendent of a Scotch minister
Thomas Lynch, Jr. – Episcopalian
Thomas McKean – Presbyterian, instructed at youth by a minister
Arthur Middleton – Episcopalian
Lewis Morris – Episcopalian
Robert Morris – Episcopalian
John Morton – Episcopalian
Thomas Nelson, Jr. – Episcopalian
William Paca – Episcopalian
Robert Treat Paine – Congregationalist and clergyman
John Penn – Episcopalian
George Read – Episcopalian and pupil of a reverend
Caesar Rodney – Episcopalian and husband to a clergymen's daughter
George Ross – Episcopalian and son of a minister
Benjamin Rush – Presbyterian
Edward Rutledge – Episcopalian
Roger Sherman – Congregationalist
James Smith – Presbyterian and cared for by a reverend
Richard Stockton – Presbyterian
Thomas Stone – Episcopalian
George Taylor – Presbyterian and son of a clergyman
Matthew Thornton – Presbyterian
George Walton – Episcopalian
William Whipple – Congregationalist
William Williams – Congregationalist, son of a minister, and grandson of a minister
James Wilson – Episcopalian and a Presbyterian
John Witherspoon – Presbyterian clergyman (the only clergyman to sign the Declaration)
Oliver Wolcott – Congregationalist
George Wythe – Episcopalian
Enjoy your celebrations on this special day in a great nation — founded on Judaeo-Christian values!