You are currently browsing the tag archive for the 'Conservative Party' tag.
David Cameron has once more thrown his toys out of the pram!
Summer recess is now over, Parliament is back in session and the former PR man — the self-styled 'heir to Blair' — cannot bear being on the back benches.
He announced yesterday — September 12 — that he will be standing down as MP for his beloved Witney constituency in Oxfordshire.
At least he gave us the referendum.
However, he's still angry about the result: Brexit, baby, Brexit.
A commenter on the aforementioned link from The Spectator clearly explains Witney, Cameron and British society. This is so true (emphases mine):
That constituency is a definite Remain area. The people in the UK who voted Leave weren't the upper-middle class, which is what Cameron is. That stratum of society are the ones who buy craft beer and shop at Waitrose. The ones who voted Leave were the aristocracy and the working class. Britain exists in them; the upper-middle and middle are too concerned with their status, being "cool" and their bank balances. As long as there is still an aristocracy and a working class, Britain will prevail. That is why Labour detests the aristocracy, and the working class, and seeks to annihilate them both through mass-immigration. Everybody (and I don't mean individuals, I mean the groupings) outside those two classes is self-seeking and individualistic, with no real concern for Britain.
Readers who live in or near Witney are particularly welcome to comment.
Let's look at the timeline. Cameron was re-elected as MP only in May 2015. Then he gave us the EU Referendum in June 2016. As soon as the results were made public he announced his resignation as Prime Minister!  Now, after summer break, he is unwilling to continue serving as MP to Witney because Brexit is sticking in his craw. Sad!
What a poor loser.
Not only is he standing down as MP, but he is doing it with 'immediate effect':
Spectator columnist James Forsyth surmises that Theresa May's brand of conservatism is too much of a departure for Cameron:
… I think one of the things that makes it difficult for him to stay on is the extent to which Theresa May is moving away from Cameronism. It's not just like Brexit is the only issue on which it would be difficult for Cameron to express a view – there are now a whole host of issues because Theresa May has tried to open up clear blue water between herself and Cameron's government on quite a few things …
Thank goodness for that.
However, Cameron's resignation sets a bad example for the British public. The Spectator's editor Fraser Nelson — not someone with whom I agree a lot — rightly points out:
"Brits don't quit," he told us a few months ago: now he has quit, twice. After telling us several times that he'd stay, to fulfil a duty to parliament and his constituents.
Indeed. Such a lack of principle will ultimately reflect on him:
Cameron could have been known for so many achievements: record employment, schools revolution, lowering inequality, crime rates plunging, a majority won against the odds – how quickly all of that is forgotten, how quickly Cameron has been reduced to the bad guy whom Theresa May enjoys defining herself against. Blair's behaviour after leaving No10 trashed the reputation of Blairism – and it seems the self-styled "heir to Blair" had one more tribute act left in him. Now there is pretty much no one to say that Cameron's premiership wasn't all bad. No one can be bothered to hang around and defend Cameron's reputation. Not even Cameron.
Cameron has acted in a pathetic manner. He led the Conservatives for ten years and was Prime Minister for the last five. He could have gone down in history as a compassionate Conservative.
Soon — by his own actions — he will be forgotten. He brought it on himself.
It has been just under four weeks since the UK voted to leave the EU.
Theresa May has been our PM for one week.
She has done quite a lot of housecleaning in that time with many new appointments to the Cabinet, making it her own, and has created a department for Brexit.
It is unfortunate that the Nice attack took away our initial enjoyment of May's premiership. I have much to write on her appointment and the lady herself.
For now, a few brief observations follow.
The Conservative Party — best for women
The Conservative Party is the best political party for women in Britain.
Within 26 years, they have given us two female Prime Ministers, redoubtable women both.
By contrast, the right-on, progressive Labour Party has never had a female leader.
Around the time May was entering Downing Street last week, Angela Eagle — a contender for Labour leadership — said that it was high time they had a woman at the top. What Ms Eagle misses is that the Conservatives chose Margaret Thatcher and Theresa May not because of their gender but because of their competence.
I remember watching Andrew Neil's Sunday Politics (BBC) in 2015 prior to the general election. Several Labour women MPs told Neil week after week that the Conservatives should have more women in Cabinet.
Ho hum. Which party has two female Prime Ministers? The Conservative Party. Which party just happened to have an all-women shortlist for party leadership with Theresa May and Andrea Leadsom just ten days ago? The Conservative Party.
Enough said.
First PMQs an absolute blinder
On Wednesday, July 20, Theresa May held her first Prime Minister's Questions in the House of Commons.
She played an absolute blinder; she was confident, competent and concise. She answered every question with historical data and/or departmental updates. She took questions on housing, Brexit, 'honour' killings and the NHS, to mention a few.
Afterwards, I watched Daily Politics (BBC2) with Jo Coburn and her panel, most of whom, like Coburn herself, are very much left-of-centre. All said that May did very well indeed. Veteran reporter John Pienaar said she was much better than Margaret Thatcher in her early days of PMQs.
Meeting Merkel
May will be travelling to Berlin on July 20 to meet with Angela Merkel over a working dinner. (I will have an update in a subsequent post.)
Brexit is likely to dominate the dinner discussions. Terrorism and the recent attempted Turkish coup are also probable topics.
This is an historic occasion, as both Britain and Germany have female leaders at the same time.
The two seem similar in several respects: both their fathers were clergymen, neither has children, both have a penchant for improving society and they have strong personalities.
Expect mutual respect and honest discussions. It will be interesting to see if, once she meets May, Merkel is willing to engage in some sort of negotiations prior to our invoking Article 50 of the Treaty of Rome.
May will be meeting with France's François Hollande on July 21. Calais and terrorism are sure to be on the agenda along with Brexit.
Brexit
On July 19, May held her first Cabinet meeting.
She reiterated her commitment to Brexit and will personally oversee that new department as well as those for the economy and social reform.
May has wisely appointed three Leavers to key positions involving Britain's future outside the EU. Longtime MP David Davis is in charge of the Brexit unit as the Secretary of State for Exiting the European Union. Boris Johnson, MP and former two-term Mayor of London, is Secretary of State for Foreign and International Affairs. Liam Fox is the Secretary of State for International Trade.
Keeping a close eye on Brexit, the economy and social reform ties together May's overall agenda for her administration:
we will not allow the country to be defined by Brexit; but instead build the education, skills, and social mobility to allow everyone to prosper from the opportunities of leaving the EU.
I hope she continues to make progress in these areas. I'm beginning to like her a lot.
Readers of mine and admirers of Lleweton will enjoy this guest post from him about Fleet Street, which, until the 1990s, had been Britain's journalistic home for nearly 300 years.
Llew has written guest posts before about Fleet Street and newspaper work:
Fleet Street's cut and paste diplomacy
Llew's post today concerns in part the controversial 'Rivers of Blood' speech by the well-known Conservative MP Enoch Powell. Powell was an erudite man and devoted MP. He was steeped in the Classics, having learned Greek and Latin in his childhood. He became a full professor of Greek at the age of 25. He also served his country during the Second World War, attaining the rank of brigadier. As he achieved so much during his lifetime, suffice it to say that Powell was a polymath.
Powell (pictured at left) hoped that, when he gave his 'Rivers of Blood' speech in 1968, it would open up an honest nationwide discussion about immigration and integration, both of which concerned his Wolverhampton South West constituents in the Midlands. Like them, he believed that rapid immigration was harming integration into English society.
The title alludes to a line from Virgil's Aeneid. Powell wrote:
As I look ahead, I am filled with foreboding; like the Roman, I seem to see 'the River Tiber foaming with much blood.'
It has been said that Powell used that line only as an expression of foreboding, not as a prediction of conflict.
He sent out advance copies of the speech so that it would not be ignored. Certain Conservative MPs, including future Prime Ministers Ted Heath (party chairman at the time) and Margaret Thatcher, criticised Powell's speech. Whilst the British public thought Powell had said nothing untoward, the elites were damning.
Powell gave the speech just three days before the second reading of the Race Relations Bill in the House of Commons. Heath had sacked Powell from his shadow Cabinet position two days before the reading.
The speech is still controversial today as is Powell himself. Both are taboo subjects.
Powell left the Conservative Party for the Ulster Unionist Party and served as an MP for South Down from 1974 to 1987. He died in London in February 1998.
Someone who knew Powell wrote a long article about him for The Telegraph in November 1998. The author seems to have been a politician, but the archive post has no byline. In any event, this person wrote:
As I have noted, Enoch was no racist, but he was a nationalist in the best sense of the term – that is, a British patriot who also acknowledged and respected other nationhoods. This was surely why he understood so clearly and so early the European Common Market's true nature and purpose. Like me, he had originally favoured EEC membership because of the benefits of opening up European markets to British trade. But in the late 1960s he changed his mind and started to emphasise the incompatibility between the root assumptions of the Treaty of Rome and British legal and national sovereignty.
Now onto Llew's guest post, which touches on Powell's speech and, briefly, the EU Referendum. It also includes an overview of classic journalism. Enjoy!
————————————————————————————————–
The perils of copytasting
So much of the current political/moral climate brings back memories.
I don't think I need to stress that I deplore racial hatred and discrimination. But one thing that I think links 1968 and now is that the working class world, under a Labour Government then, felt that its worries were not recognised or taken seriously and were even despised. We have seen that same sentiment recently in reaction to Brexit.
Because many Britons did not think the Labour Government was interested in their concerns, the Tories won the 1970 General Election. I remember winning a pint from a very left-wing Revise Sub-Editor for predicting that result. (Ironically, we got Ted Heath who took us into the EU!)
In April 1968 I was working as a Night Sub Editor at the Press Association (PA), similar to America's Associated Press (AP), when Enoch Powell sent in an embargoed copy of his controversial 'Rivers of Blood' speech. That was during the Easter Recess that year. Easter fell on April 14.  Powell gave the speech on April 20.
The question that evening involved how much of the speech to print in the morning edition. Was it a minor story or a major one?
Determining what news runs in newspapers involves a process called copytasting. Editors and sub-editors – subs — decide what stories get covered and at what length.
I've done plenty of copytasting in my time. It's always a gamble. I remember once we spiked a Ministry of Defence story about a new warship.  It was a rehash of an old announcement.  The MoD press officer, a former colleague, confirmed that. Then the Daily Telegraph led with the story the next day and we caught a rocket for not using it.
In my day the pecking order in a subs' room at a daily newspaper or agency such as the PA, Daily Telegraph and the Leicester Mercury was:
Day or Night Editor
Deputy  "  "  " (sometimes)
Chief Sub Editor
Copytaster
Those were Top Table positions. Also involved often would be a senior sub-editor known as the Splash Sub. Then there were the Down Table subs.
This is how the process worked.
The original copy first went from the reporter to the copytaster, who decided whether to use it, how much and marked it up.
He handed the copy to the Chief Sub who sometimes made more assessments.
Then the copy went to a Down Table Sub who followed the instructions, looked out for pitfalls, cuts, checks, etc. In my day this often involved complete rewrites.
The Down Table then passed his work to the Revise Sub–Editor, a Top Table sub, who checked through and could make more amendments before handing the copy to the printers.
When computers came in this was still the process, but it was done on the machine.
It may all be very different now.
With regard to the 'Rivers of Blood' speech, I did not witness the exchange but was told that evening that the then Night Editor had looked at it and told the Night Chief sub to cut it to 300 words. I presume because of the nature of the Powell piece the Chief Sub involved the Night Editor from the start. The Chief Sub, a tough Glaswegian veteran of the Scottish Daily Express, insisted: 'We're using it in full.' He won that argument.
It was the Night Editor who wanted to use 300 words and the Night Chief Sub who said every word should be used.  The default position of all subs in those days was to try to keep things as short as possible, within the confines of fairness.
I think, essentially the Night Editor, for whatever reason, didn't pick up the seriousness of the Powell speech. It didn't miss the awareness of the old sweat from the Scottish Daily Express. Real judgement. There were reports among my colleagues that evening that they had quite a row about it.
The subs had an ironic joke about their seniors on the Top Table or the 'back bench' paraphrasing their instructions as 'Cut it to the bone and let the good stuff run'. The virtue of the system was – and I hope still is – that we reported events without slant, political or any other. In those days we also did frequent updates and summaries of running stories – and no computer copy and paste function. We were also, broadly speaking, an agency of record: Law Courts, criminal cases, both Chambers of Parliament, all sports, including horse racing, etc. etc. Output was enormous.
The PA, like the AP, Reuters and the AFP, served outlets all over the country and, via the foreign agencies, the world – from regional newspapers like the Falmouth Packet and the Southport Visiter (sic) to the national UK and Irish newspapers as well as the broadcasters – all via teleprinter and, in some cases, 'train parcels'. Yes, really.
I often attended the early morning Holy Communion at St Bride's when not working at Westminster. The vicar was the much admired Canon John Oates, who arrived in 1984. He helped to smooth the waters at a time when Fleet Street was undergoing dramatic change.
No. 85 Fleet Street was the HQ of PA and Reuters then. Metro International, publishers of the free newspaper Metro, are there now. Reuters moved to Canary Wharf along with some of the national newspapers, the Murdoch titles and the Telegraph. The PA stayed in central London, relocating to Vauxhall Bridge Road, not far from Victoria Station.
I started in local newspapers before that time. I think that is where my heart is still. To sell papers we needed to report what went on in the town or county. People loved reading about their community. I've many good memories of calling on vicars and pub landlords and eating cheese 'cobs' with parish councillors in their local pubs and Women's Institute (WI) ladies, gathering their news and editing the reports they sent in on my own WI page.
The job involved day and evening coverage. If there was something to report, we went to it. And reported it. Yes, there was a romance about the job. Reporters are not funded, or allowed, to do that now.  I know that from my battles with the local press as a former volunteer press officer for a charity here. Not that I recall being paid overtime for my trips out of office hours. Four shillings for a lunch – around £5 today — with a contact was the max. It was not a lot.
Free newspapers, based on ad income, have been the ruin of truly local newspapers. It's a great loss to community cohesion that this sort of coverage doesn't happen anymore. Online local news does help keep the parish pump flowing but, to me, it's not the same because it is only seen by initiates.
Times change. Newspapers change. Fleet Street, in journalistic terms, is a shadow of its former self. Only D.C. Thomson & Co., Metro International and the AP are there now. Modern computerised printing plants were built to the east of London in Wapping, hence the transfer of newspapers to Canary Wharf. The widespread use of the Internet has seen newspaper circulation decline. Most people receive their news online for free.
Looking back, I am pleased to have been part of local journalism and Fleet Street in their heyday. Despite the hectic pace – often there were days when stories and names blurred past because of the breakneck speed — those are memories to be treasured.
July 14 is Bastille Day, but here in Britain it is May Day. We are interested in our new Prime Minister Theresa May and her Cabinet appointments.
Mrs May has long been associated with leopard skin kitten heel shoes which she wore several years ago at a Conservative Party conference. (Representative ones are shown at left.)
(Photo credits: mozimo.co.uk)
In fact, at the weekend, my better half and I spoke with an older local resident. This man told us, quite seriously (verbatim), 'I do hope Mrs May wins the leadership contest. Oh, those kitten heel shoes … I do like a firm woman, one who knows what she's about.'
My overseas readers might ask what happened to the Conservative leadership contest. This is how it all unfolded.
Andrea Leadsom's miserable weekend
Last weekend, the other candidate running for Conservative Party leader, Andrea Leadsom, gave an interview to Rachel Sylvester of The Times.
Sylvester, incidentally, is married to the Diplomatic Editor of The Guardian, Patrick Wintour. Wintour's sister Anna is the famous editor of the American edition of Vogue. Their late father, Charles, is best known for editing the London Evening Standard, although he also held similar senior positions at the Daily Express and The Times.
Sylvester asked Leadsom what set her apart from May. Leadsom, always interested in children, answered, in part:
… genuinely, I feel being a mum means you have a very real stake in the future of our country, a tangible stake. She possibly has nieces, nephews, lots of people. But I have children who are going to have children who will directly be a part of what happens next … so I have a real stake in the next year, the next two.
The interview made The Times's front page. A media storm ensued. Leadsom tweeted that the quotes were 'truly appalling' and the exact opposite of what she actually said. Sylvester defended her interview, claiming that Leadsom was the one who brought children into it. However, renowned political blogger Guido Fawkes (Paul Staines) listened to the transcript and said that Sylvester wove motherhood into her question, something the journalist later admitted in a BBC interview. Fawkes concluded (highlights in the original):
Goes without saying that Leadsom completely denies raising the issue, calling the claim "gutter journalism". The only way to establish whether or not Andrea Leadsom has been stitched up is to release the full recording – something The Times is refusing to do…
On Saturday, July 9, Leadsom gave a press conference from her home in Northamptonshire at which she said:
Everyone has an equal stake in the future of our country.
However, it was too late. Several Conservative MPs — men and women — criticised Leadsom's remark on motherhood.
By Sunday, Leadsom admitted to The Telegraph's Alison Pearson that she felt:
under attack, under enormous pressure. It has been shattering.
By lunchtime on Monday, July 11, Leadsom announced she was dropping out of the leadership contest.
That afternoon, David Cameron made a brief announcement, saying that a new Prime Minister would be in place by Wednesday evening. He walked back to No. 10, unaware that the microphones were still on. This is what the world heard:
The Telegraph noted:
Somehow, it sounded half-mournful, half-jaunty. It was strangely touching. 
It was a very human moment. It brought a smile.
Speaking of which, July 11 marked the first time the British public saw Theresa May smile (see picture at the top of the Telegraph link). Finally, we saw another side to the 'steely' Home Secretary who had served the nation for six years.
Cameron's final hours
On the afternoon of Tuesday, July 12, an empty removals van arrived at 10 Downing Street:
Simply Removals will no doubt be getting a lot of new business.
This may look trivial, but it is important in the British psyche with regard to a new Prime Minister. It represents the beginning of the transfer of power from one to another. I remember in November 1990 when John Major was announced as Margaret Thatcher's successor. My colleagues explained that nothing would happen until the removals van arrived.
On Wednesday, Cameron presided over his last PMQs (Prime Minister's Questions). It was a witty, informative and heart-warming 45 minutes, including those questions and remarks from Leader of the Opposition, Labour's Jeremy Corbyn, who wore a tie. Cameron remarked upon it in the nicest possible way to much laughter from the benches.
Conservative MPs thanked Cameron for his achievements and some mentioned particular instances in their own constituencies, particularly the sharp drop in unemployment in certain parts of England.
Even a handful of Labour MPs thanked Cameron for his service.
At the end, the Conservatives gave him a standing ovation. All the Labour MPs heartily applauded him.
Afterwards, Cameron returned to spend a few hours at No. 10 before he gave his farewell speech around 4:45 p.m. His wife Samantha and their three children stood off to the side. Cameron recalled how his youngest, Florence (in Samantha's womb when Cameron first entered No. 10 in May 2010) once climbed into his red ministerial box when she was little and begged him to take her along on one of his trips. He said that his two older children were known to kick the red boxes, they were so frustrated with their father's absences from home.
The children, rightly, looked nervous. They had never been in the public eye until now.
Cameron also detailed his many achievements as Prime Minister — a lengthy list. We were blessed to have had him in that post for six years.
Just before 5 p.m., the Cameron family left No. 10 for Buckingham Palace. David and Samantha were in one car and the children in another.
The Queen's role
Even more important than the removals van was the constitutional step of the outgoing Prime Minister asking the Queen for permission to resign.
This is a formality nowadays, since the successor has already been chosen by the political party, whether Conservative or Labour. However, it was not always so. When the Queen first ascended to the throne, the BBC News panel covering the afternoon's events said that she used to seek advice from party grandees — the most senior MPs and advisers — on whom would be best placed to become the next Prime Minister. One Royal Family reporter said that this stopped in the 1960s after the Palace had a hand in the appointment of Anthony Eden — responsible for the Suez crisis in 1956 — and Alec Douglas-Home who served for only one year.
It is unlikely that the Queen would refuse a Prime Minister's resignation. Nonetheless, she must be asked. The outgoing Prime Minister then recommends his or her successor to her. Again, these days, it is unlikely she would refuse that person.
In fact, Theresa May and her husband were already in a car waiting outside the Houses of Parliament. The driver awaited instructions from the Palace to leave. As soon as the Cameron family was being driven away — in black cars, no longer the silver Prime Ministerial ones — the car with the Mays pulled up in the forecourt.
The Queen spent a good half hour with David Cameron. Much of that was a private conversation between the two, then the whole family had an audience with her.
The monarch spent the same amount of time with Theresa May, again most of that privately, then with her husband included for a general conversation.
The Queen already knows Theresa May somewhat because, as Home Secretary, she was part of the Privy Council which meets with her at the Palace.
The Queen would have asked her to form a government. When the Queen issues this request of an incoming, consenting Prime Minister, that person must 'kiss hands' with her. In May's case, this was a shake of the hands and a deep curtsey, à la Margaret Thatcher.
It is possible that the Queen asked May questions about the future government and its direction, although we will never know. Revealing private conversations of that nature is strictly forbidden.
The BBC panel said that, when the Queen was younger, she found the advice of Prime Ministers extremely helpful. That later turned into the Queen's advising her Prime Ministers. The relationship is that of a CEO (PM) reporting to the Chairman (the Queen).
Theresa May is the 13th Prime Minister to serve under the Queen. It is interesting that she also was granted that position on July 13.
Like her predecessors, May will be expected to meet weekly with the Queen when Parliament is in session. The early Wednesday evening time — Cameron's — might continue. We can but see.
The Mays left Buckingham Palace shortly before 6 p.m. in the silver Prime Ministerial car. They were in place at No. 10 in time for the evening news.
Security detail
Security cars and motorcycles escorted the Camerons and the Mays to and from Buckingham Palace.
The Camerons, like other former Prime Ministerial families or couples, will continue to have security detail in future.
Theresa May's address to the nation
Theresa May no sooner got out of the car with her husband Philip when she addressed the people of Great Britain. Philip stood off to the side.
The Spectator has the full transcript, most of which follows. It sounds very centrist if not Labour-like. Excerpts follow (emphases mine):
I have just been to Buckingham Palace, where Her Majesty the Queen has asked me to form a new government, and I accepted. In David Cameron, I follow in the footsteps of a great, modern Prime Minister … David Cameron has led a one nation government, and it is in that spirit that I also plan to lead. Because not everybody knows this, but the full title of my party is the Conservative and Unionist Party. And that word unionist is very important to me.
It means we believe in the union, the precious, precious bond between England, Scotland, Wales and Northern Ireland. But it means something else that is just as important, it means we believe in a union not just between the nations of the United Kingdom, but between all of our citizens, every one of us, whoever we are and wherever we are from. That means fighting against the burning injustice that if you're born poor you will die on average nine years earlier than others. If you're black, you're treated more harshly by the criminal justice system than if you're white. If you're a white, working class boy, you're less likely than anybody else in Britain to go to university. If you're at a state school, you're less likely to reach the top professions than if you're educated privately. If you're a woman, you will earn less than a man. If you suffer from mental health problems, there's not enough help to hand. If you're young, you'll find it harder than ever before to own your own home …
If you're from an ordinary working class family, life is much harder than many people in Westminster realise. You have a job but you don't always have job security. You have your own home but you worry about paying the mortgage. You can just about manage, but you worry about the cost of living and getting your kids into a good school. If you're one of those families, if you're just managing, I want to address you directly. I know you're working around the clock, I know you're doing your best and I know that sometimes life can be a struggle. The Government I lead will be driven, not by the interests of the privileged few, but by yours. We will do everything we can to give you more control over your lives. When we take the big calls, we'll think not of the powerful, but you …
As we leave the European Union, we will forge a bold, new, positive role for ourselves in the world, and we will make Britain a country that works not for a privileged few, but for every one of us.
That will be the mission of the Government I lead. And together, we will build a better Britain.
This is a very good outcome for the nation in just under three weeks from the EU Referendum result and Cameron's resignation.
Tomorrow: more about Theresa May and her Cabinet
They say that a week is a long time in politics.
This week has certainly proven that dictum true.
Party leader shake-up
Now that we have Brexit, who will see it through?
UKIP
On July 4, Nigel Farage stood down as UKIP leader, saying he had accomplished his objective of getting us the EU Referendum. He will continue as MEP.
It's an interesting development. Was family pressure the overriding factor in his decision?
His absence raises the question of who will police the Brexit process from the sidelines and make sure we actually go through with it. Farage is a man with dogged determination and passion for UK independence. Therefore, it is surprising that he is relying on pro-Remain Conservatives to follow through with it.
Labour
Labour continue in disarray, although party leader Jeremy Corbyn is still in place, much to the frustration of many of his MPs and party members.
Conservatives
The Conservatives — Tories — held their first rounds of voting to replace outgoing Prime Minister David Cameron.
I still maintain that Cameron resigned in haste early in the morning of June 24 because he was in a fit of pique. Yes, he was also tired and, yes, the PM role was taking its toll on his family, but he had pledged to stay on regardless of the result. The current issue of Private Eye features a little soundbite of his from March 2016. Would he resign if Leave won? 'No,' he replied. The problem was that he was quietly certain the result would be Remain. Had the result been Remain, no doubt Cameron would have stayed on as PM until 2020.
I will have another post next week on where this cross-party turmoil is going.
Conservative Party leadership election
For now, I will focus on the election of the next Prime Minister.
Pray God that whoever is elected will stay in until 2020 and win the next general election.
Earlier this week
This week began with five MPs put up for nomination. They were Theresa May, Andrea Leadsom, Michael Gove, Liam Fox and Stephen Crabb. Each had a proposer, prominent MPs' support and a list of other supporting MPs.
Tory MPs except for David Cameron, who wants to remain neutral, voted on Tuesday, July 5, in the first round of candidate eliminations. Liam Fox, despite having been a shadow Cabinet (2005-2010) and Cabinet minister (2010-2011), received the smallest number of votes. His name was eliminated. Stephen Crabb, Secretary of State for Work and Pensions, dropped out that night of his own accord. He had the next least number of votes that day.
That left May, Leadsom and Gove in the running for the second round of voting on Thursday, July 7.
Crabb announced he would support May. As Fox is one of May's dining partners, it is likely he will also back her.
Michael Gove
Immediately after Brexit, everyone assumed that the Leave campaign's main man MP and two-term former Mayor of London Boris Johnson would mount a bid to become the next party leader.
As I explained last week, Michael Gove, Secretary of State for Justice, scuppered that plan and publicly betrayed his friend.
Incidentally, Johnson is backing Leadsom.
On Wednesday, July 6, Gove's campaign manager, MP Nick Boles, urged MPs backing May to block Leadsom winning in the second round of voting on July 7. The Telegraph reported:
Nick Boles, the Justice Secretary's campaign manager, has sent a text to MPs telling them that it would be in the "national interest" for them to stop Mrs Leadsom getting to the final run-off because she may win the vote of party members.
The message prompted anger among MPs because it appears to attack the Conservative grassroots for potentially backing Mrs Leadsom. 
Mr Boles also claimed that he will "sleep easy at night" if Mrs May becomes the next prime minister, adding that Mr Gove is prepared to spend "two months taking a good thrashing from Theresa, if that's what it takes". 
In the end, Gove became the next candidate to be eliminated. On July 7, May received 199 votes, Leadsom 84 and Gove a paltry 46.
The Telegraph rounded up reaction to Gove's loss. Emphases mine below:
Tory backers of the Justice Secretary said his decision to betray the former London Mayor by unexpectedly withdrawing his backing, causing Mr Johnson to pull out of the race, had infuriated MPs. 
They also blamed a leaked message showing his campaign was urging MPs to vote Gove to stop Andrea Leadsom had "kiboshed" his chances of becoming Prime Minister. 
Critics said his behaviour during the leadership race over the last fortnight has left him "humiliated" in the eyes of colleagues and decreased his chances of winning a cabinet post in the next reshuffle. 
Confirmation that he would not be the next prime minister triggered supporters and critics to blame his decision to pull support for Mr Johnson just hours before he formally launched his leadership bid, leading to claims of "back-stabbing" … 
A second Tory MP who backed Mr Gove said a candid text message sent by his campaign manager Nick Boles urging people to support him to stop Mrs Leadsom which leaked to the media was "very damaging". 
The MP told The Telegraph: "The Nick Boles text [ha]s kiboshed Gove's chances. It undermined people's confidence in him. It made it look as if he's been conspiring all along. It did more damage to his reputation than anything else." 
There were also suggestions that Mr Gove could struggle to remain in the cabinet given alleged animosity between himself and Mrs May and after his campaign's attempted to undermine Mrs Leadsom. 
Ben Wallace, the Tory MP who managed Mr Johnson's campaign, told this newspaper on Thursday that it was Mr Gove's apparent lack of trust that led to his defeat. 
"The winning candidate knew that this competition was all about trust. Unfortunately it seemed Michael didn't.
"The Tory Party and the country want a Prime Minister they will trust to deliver on the referendum result and bring a divided parliamentary party together.  You don't achieve that by playing political parlour games."
Mr Gove has not yet revealed who he will vote for to become the next Tory leader after dropping out of the race. 
Let that be a lesson to future schemers and plotters.
That is a providential development.
Gove's equally ambitious wife, columnist Sarah Vine, is taking a break from her job at the Daily Mail. The paper has assured The Spectator that she will return in due course.
What happens next for Conservative members
Candidates May and Leadsom will now tour Conservative associations around the country to campaign.
Fully paid-up party members, estimated to be 150,000, will be able to vote for either lady. These members will have also joined the Conservatives three months prior to September 8, when voting ends.
Anyone who bets that May is a dead cert could lose money. The wiser political pundits will say they wouldn't even begin to predict what the result will be.
Members have voted against MPs' favourites before. This could be another instance.
We'll find out who the next Prime Minister and party leader will be on September 9.
MPs' distrust of party faithful
The number of Conservative Party members has been declining over the past 50 years.
David Cameron's stances alienated some existing members in the shires. These people view him as living in a London bubble and not in the slightest bit interested in their concerns.
In 2013, Cameron's close friend Andrew Feldman — Lord Feldman — denied he called the grassroots 'swivel-eyed loons'. The Guardian reported:
No 10 was particularly sensitive because the alleged remarks revived criticism of the Tory leadership for being aloof and out of touch …
The unease across the party was highlighted yesterday when 35 current or former Conservative associations handed in a letter to Downing Street that accused the prime minister of showing "utter contempt" for the grassroots activists after pressing ahead with legislation for equal marriage. But Cameron came under fire from another wing when Lord Howe of Aberavon, the former chancellor, warned that he was losing control of the party on Europe.
Ben Harris-Quinney, the chairman of the Bow Group and director of Conservative Grassroots, which drummed up support for the letter, said of Feldman's alleged remarks: "It doesn't matter who made these comments, the problem is that it comes as no surprise and is representative of a wider malaise in the party – the disconnect between the leadership and the grassroots, between conservatism and the leadership of the Conservative party. The tail cannot continue to wag the dog."
The Bow Group, which was founded in 1951, intervened in the wake of Feldman's alleged remarks on Wednesday night, said to have been made shortly after 116 Tory MPs showed their unease with David Cameron over Europe and voted in favour of an amendment regretting the absence of a EU referendum in the Queen's speech.
On July 5, 2016, the chairman of the Countryside Alliance and serving MP Simon Hart warned that Conservatives in rural areas could upset the Conservative establishment come September 9:
… our own research suggests that there are at least 26,000 Conservative Party members on the Alliance's database of members and supporters – that's 20% of the entire Conservative Party. They are politically active, they vote and they are watching this political saga unfold with a keen eye.
These people may not represent a key constituency of swing voters in a General Election, but in a Conservative leadership election they just might …

This huge rural constituency is not swivel-eyed about these things. They know that the country is in flux, pulled in numerous directions in an uncertain world.
Conservative Home bills itself as 'the home of conservativism'. Yet, in many ways, it is one of the most arrogant, anti-Conservative grassroots sites around. I only started reading it again after six years for additional details on the leadership campaign. Once that is over, I'll be finished with it for good.
Former MP Paul Goodman wrote two columns there this week which elicited lively comments, not all of which supported his views.
On July 6, he set the torchpaper alight with this provocative title, 'May has half the vote. If Tory MPs clearly want her, should party members defy them?'
'Defy them'!
Good grief. The party members serve as a check and balance against party MPs.
Goodman plays the paternalistic role for the good and the great:
Party members have the right to vote for whichever of the two candidates put before them they wish.  But what one has a right to do is not necessarily what it is wise to do. 
He ends with Tory Leadership Project Fear:
If May emerges during the coming days as the clear choice of a majority of Conservative MPs, should Party members really throw their weight behind another candidate – especially at what is the biggest moment in our national life certainly since Suez, and perhaps since 1940?
Panic stations!
This man clearly takes party members for fools.
On July 8, he had another go with 'For Brexit's sake and for Britain's, Theresa May should be the next Prime Minister'.
The man is frightened. After all, look how the people defied the establishment on June 23.
He is scared. The first paragraph states that Brexit must happen because:
if it does not the mainstream parties risk a Italian-style revolt against the entire political class. 
Goodman is not wrong. However, he is part of the problem with his fearmongering and condescension:
The British political system is ultimately a Westminster-based one. 
He's not only stating the obvious. He is telling the grassroots to obey their betters! This is why voters are angry. Parliament does not represent them.
Parliament — both houses — represents itself and its own interests. Lady Oona King, a life peeress, said that the public did not understand what they were voting for in the EU Referendum. I can assure her that, to the contrary, we most certainly did.
Again, he says party members should not vote in their own interests, but in MPs' interests:
Some Party members will doubtless insist that it is their decision, thank you very much, and that if they want Leadsom, then Tory MPs must put up with it.  It is their right to do so, and one this site unflichingly supports – and campaigns for.  None the less [sic], what one has a right to do is not always what it's right to do.
Never was this more applicable than now …
Because we are in crisis, man, crisis! Once more, Project Fear has lift off:
The circumstances are unique.  The Conservative Party has held leadership elections in government before.  But never has it done so with a Prime Minister retiring from office.  His replacement will come to office at a supreme national moment. 
… the most dramatic, the scale of the challenge is scarcely comprehensible: bigger than that which faced Margaret Thatcher in 1979, almost as great as that which faced Attlee in 1945 – or Churchill six years earlier. 
Waaaahhh!!!
If I were a Conservative Party member and my postal ballot had arrived, I'd be voting for Leadsom after reading that.
Goodman describes May as
honourable if cunning …

An interesting choice of words and one which does not — or should not — inspire confidence that she will do right by voters. However, the campaign is only just starting and we can but see.
The spotlight will be on Leadsom and it may well be that, as May's 199+ MPs believe, she cannot deliver.
However, scaremongering on the level that the Remain campaign so ably showed so recently will not work.
People rightly vote in their interests just as MPs vote in theirs. Why should the Tory faithful vote to further MPs' privileged priorities?
A week ago on Friday, June 24, Britain woke up to a Brexit result and Prime Minister David Cameron tendering his resignation.
Today, I am starting a new, intermittent series called Brexit Chronicles to chart the progress of the result of the EU Referendum. As with my Brexit series, all posts can be found on my Marxism / Communism page.
Labour Party
Since then, we saw an intransigent leader of the Labour Party hold on, despite a clearance of the shadow Cabinet, which he quickly replaced. However, some party MPs and members are still calling for Jeremy Corbyn's resignation for not having done enough to support the Remain campaign.
It seems to me Corbyn is a closet Leaver, but who knows?
Labour's John McDonnell — shadow Chancellor — held a press conference today at which he said he expects a leadership challenge within the next few days.
Conservative Party
The best scriptwriters in the world could not have devised a storyline as dramatic and unpredictable as the events of the past week.
I wrote on June 27 that Boris Johnson, the Leave campaign leader, spent the weekend planning his party leadership bid which, if successful, would have seen him accede to No. 10.
However, on June 30 — the deadline for Conservative Party leadership bids — the former two-term Mayor of London and serving MP announced he would not be running. Those attending his press conference were shocked. That includes his brother Jo, also an MP, who was planning on supporting his brother's candidacy.
Dropping the bombshell to gasps of horror from some, he added: "Having consulted colleagues, and in view of the circumstances in Parliament, I have concluded that person cannot be me".
Boris's father Stanley Johnson, a former MEP, placed the blame for his son's decision on Michael Gove, Secretary of State for Justice. Gove was supposed to have supported Boris and was at his home on Sunday. Gove had said many times before he had no intention of running for party leader and, by extension in this situation, PM. Then his tune changed and he threw his hat into the leadership ring this week:
… Stanley Johnson likened Mr Gove to the Roman senators who murdered Julius Caesar.
Stanley said: "'E[t] tu Brute' is my comment on that.
"I don't think he is called Brutus, but you never know."
Gove blamed Boris and said that tension over his leadership bid had been building over the past several days. Gove concluded:
"I came to the conclusion that ultimately Boris could not build that team, and could not provide that leadership and that unity.
"It had to fall to someone else."
He added: "There were a number of people who said to me during the week, Michael[,] it should be you'.
"As someone who had argued consistently that we should leave the European Union, and as someone who's experienced at the highest levels in the Cabinet, I felt it had to fall to me."
Boris's people saw it differently. One said:
There was always an odd smell about Gove's involvement.
Something wasn't right from the beginning.
Another MP, Jake Berry, tweeted:
There is a very deep pit reserved in Hell for such as he.
Whilst voters are naturally disappointed Boris will not be running, someone in the know told me last weekend that he wouldn't. I was shocked. Yet, some people close to him said that his backing of Leave was an opportunity to enter No. 10, not a firm personal conviction:
… many believed his backing for Brexit was a calculation — just the latest opportunistic move to further his career at the expense of any of his own real (if somewhat hazy) instincts.
Some venture, after observing him changing his mind on subjects as diverse as the EU and climate change, that he does not really believe in anything at all. Apart from, possibly, himself.
To thicken the plot further, Michael Gove's wife Sarah Vine is a columnist for the Daily Mail and has written articles this week supporting her husband and explaining his decision.
Samantha Cameron has not taken this lightly. In fact, she is furious, vowing not to speak to the Goves again, even though they were close friends over the past 15 years.
Gove first provoked her earlier this year when he came out in favour of Brexit. Now she has termed his leadership bid as:
treacherous.
And:
The PM's wife was also livid about a newspaper article that Ms Vine had written to explain Mr Gove's tortured dilemma, in which she aired his private conversations with the Premier about it.
The pair ended up raising their voices and "effing and blinding", sources said.
They haven't seen each other since, but did exchange texts last week to mark Sam's 45th birthday.
But now the rift appears to have become irreparable given Mr Gove's manoeuvring for the leadership.
The Guardian had a round-up of today's headlines:
Julius Caesar aside, three more of the bard's dramas got mentions too. The Scottish play was widely cited by writers who cast Michael Gove's wife, Sarah Vine, as Lady Macbeth.
A Radio 4 reporter favoured the denoument of Hamlet, with bodies littering the stage, as the most appropriate description of the Conservative party carnage. And the Times thought Gove would now "have to find his inner Henry V."
Along the way, there were also references to the House of Cards – Vine as Robin Wright's ruthless Claire Underwood? – and to Game of Thrones (yet another example of Metro's wonderfully apt front page headlines).
Most national newspaper editors chose straightforward descriptions in their headlines for what the Guardian's Gaby Hinsliff rightly called "the most vertiginous fall in modern political history": "Tory day of treachery" (Daily Mail); "An act of midnight treachery" (Daily Telegraph); "Dramatic act of betrayal" (The Times) and "The betrayal" (The Guardian).
The Sun, which devoted 11 pages to the story of Johnson's transformation from hero to zero, preferred a pun, "Brexecuted", while the Daily Mirror revelled in the chance to stick its own knife into Johnson: "Justice!"
Intrigue aside, four other MPs are running for party leader: Home Secretary Theresa May, Leave campaigner Andrea Leadsom, Leave sympathiser Dr Liam Fox and Pensions Secretary Stephen Crabb.
Leadsom is the only one who hasn't served in a Cabinet post. As capable as she is — and despite her brilliance and courtesy during the EU referendum debates — the lack of Cabinet experience might hold her back.
Unless … Michael Gove has blotted his copybook. He held a press conference today. Only five MPs were in attendance. That could be because many were attending Battle of the Somme commemorations. It was still bad timing.
As I write on Friday morning and afternoon, betting odds — before Gove's press conference — showed May in front and Leadsom in second place:
Theresa May is a strong candidate — and a vicar's daughter. In her speech on June 30, she said:
The campaign was fought … and the public gave their verdict. There must be no attempts to remain inside the EU, no attempts to rejoin it through the back door and no second referendum. … Brexit means Brexit.
And finally, on June 29, the Conservative Party held their summer party at the huge and exclusive Hurlingham Club, in London's Fulham, along the Thames. (I've been there twice. It is unbelievable!)
The Sun reported that the mood was 'very sombre' and that the speeches were so supportive of David Cameron that, at one point, he was seen to be discreetly dabbing a tear from his eye.
Brexit timetable
My aforementioned insider acquaintance told me last weekend that few Conservative MPs have the stomach to exit from the European Union. Even those who do will try to find the best pro-EU compromise possible.
Leave voters are naturally frustrated by the delay, which, even with a new PM in place by the beginning of September, might not take place until the end of the year!
The sooner we start, the better off we will be. It seems we might be able to count on at least the shadow chancellor, Labour's John McDonnell, who held a press conference today. The Guardian reported:
There is no appetite from McDonnell to contest the next election on a platform of staying in the EU, the shadow chancellor inferred in his speech today.
Also:
McDonnell says he wants to be absolutely clear on immigration. After the UK leaves the EU "free movement of labour and people will come to an end."
Anti-immigration feeling stemmed from austerity and economic uncertainty, he says, which Labour also needs to confront.
Before the referendum vote, some in the Leave campaign implied that the UK would be able to hold informal negotiations before invoking Article 50. However, EU trade commissioner Cecilia Malmström reiterated what other European leaders have said. We must trigger Article 50 before we can negotiate.
In the worst case scenario, it could take up to ten years to finalise negotiations.
However, Dr Liam Fox, one of the Conservatives running for party leadership, strongly criticised that notion:
He said it was ridiculous to think that French and German politicians would have to go into their national elections next year telling their electorates they do not know how much French wine or German cars they are going to be able to export. He said the commissioner's stance was doubly bizarre since she had admitted her timetable and interpretation of the procedure would damage the economies of the EU.
Someone will have to hold the new PM's feet to the fire on Article 50. There is no reason it could not be triggered as soon as s/he assumes office.
Andrea Leadsom is the only candidate who could be trusted to do it quickly. The others, even Theresa May, would no doubt obfuscate and find a variety of excuses to delay it.
Gove would not do it this year — nor does he expect anyone else to!
There is considerable undercurrent of tension right now. Government must end the uncertainty in September.
What a weird weekend.
Friday found many British digesting the news that David Cameron resigned as Prime Minister shortly after Leave won.
The Camerons' story
Today's Daily Mail has a report saying that he and his wife Samantha took out a mortgage on their Notting Hill home on June 15, when Leave polling was at its peak. (Labour MP Jo Cox was brutally murdered the following day.)
The article says that the mortgage could help them finance the purchase of a new home. It also said that the EU Referendum campaign drove a stressed Mrs Cameron to take up smoking and the occasional drink. I can empathise. It has been a difficult three months.
Talk amongst Conservatives and Leave supporters that day focussed on Cameron's resignation. To me, it looked like a toys-out-of-the-pram moment. Others I spoke with saw it differently. Some said Cameron was 'tired' of being PM. Others said that he would have to stand down for losing the referendum.
All of us were right. On June 24, The Sun reported:
he told tearful members of his inner circle: "Why should I do all the hard s**t for someone else, just to hand it over to them on a plate?"
The moving scenes played out as the PM came into the office of his key staff, next door to his No10 study, just before 9am yesterday …
The Sun can also reveal Mr Cameron had decided to resign if he lost the referendum while voting was still taking place after a long summit session with close aides on Thursday.
Despite objections from at least one of the advisers, he came to the conclusion there was "no way back after being rejected by the British people".
The Spectator's Fraser Nelson pointed out the Prime Minister's post-referendum rage but, like many of us, thought he should have manned up to the job, like Churchill did during the Second World War (emphases mine):
I suspect that Cameron, himself, suffered a bit of referendum rage. Perhaps he genuinely believed some of the wilder claims he was making about Brexit bringing on Armageddon. Today's Sun reveals that he quit after asking aides: 'Why should I have to do the hard s[—] for someone else, just to hand it over to them on a plate?' The answer is that he's the Prime Minister; that's what it's about. You do the hard s[—] because a lot of people are counting on you to do so. As Cameron himself knows: he has done plenty of hard s[—] over the years, and did so with almost superhuman cheeriness. I can understand how he'd blurt out something like that, and how it may have informed his decision to resign that morning. But I think it was the wrong decision.
And I don't think it was inevitable that he had to go immediately. Of course, he would have to go eventually but the Brexit talks need not start for some time.
An analysis of Cameron's political career in The Telegraph said that he had been highly skilful and successful, but the strain was beginning to show. Samantha was also affected and worried for their children. In the end, David Cameron was tired:
"Essentially Dave was knackered," says an old friend of Cameron. "He always felt that he had an obligation to see out the referendum, and that is what he did, but the job is totally shattering and he had just had enough." Another friend says: "I don't think he wanted to hold on. He had had enough, and it's a bit of a relief really. During the campaign he looked bloated and ratty, and with a young family that pressure must be incredibly difficult."  
The Guardian also featured a considered analysis of Cameron's career, calling his resignation a 'European tragedy'.
The Mail published a detailed account of events as the Camerons experienced them on June 23:
reports throughout the day of a high voter turnout encouraged Cameron to believe that this signalled that younger, pro-Remain supporters were voting and thus they would come to his rescue against the usual hard core of older voters who were known to be more pro-Brexit.
At around 3pm, Cameron's team took a phone call which made them convinced that victory was in the bag.
Lord Cooper, a co-founder of the Populus polling company and the architect of the PM's policy on gay marriage, called to say he thought the margin of victory for Remain would be 60/40. A few hours later, Populus published its final poll of the campaign – giving Remain a commanding ten-point lead.
… The fact that Cameron believed Lord Cooper's poll is a mystery. For Cooper has a terrible track record of predictions …
Cooper's own polling suggested that Cameron would not be re-elected to No 10. Of course, it turned out to be the best Tory result for more than 20 years.
How ironic, therefore, that it was word of a private poll by bankers Merrill Lynch (which predicted a Leave win by the slenderest margin of 0.5 per cent) that led to the first cracks of doubt. Spirits were lifted around 10.15pm when the hated Nigel Farage appeared to concede defeat.
Cameron, who habitually likes to go to bed by 10.30pm, after the 10pm news, and gets up at 5.45am to work on his red boxes, decided to stay up to watch some of the first results on TV.
It was when Newcastle voted by a slim majority to Remain that there was a dawning realisation in the Downing Street bunker that he might be in trouble.
At 12.20am, it was the much more decisive trouncing of Remain in another Labour stronghold, Sunderland, that sent tremors through No 10.
At that point, the report said that Cameron spoke with Chancellor George Osborne and a close friend, Lord Feldman. Meanwhile:
Samantha Cameron veered between deep distress and bouts of ice cold fury. 'She felt terribly let down by friends who had convinced her this would not happen,' I'm told.
The article states that Cameron was so confident of a Remain result that he had no Leave speech. With the help of two close advisers, he stayed up the rest of the night to write one whilst keeping abreast of the returns.
Senior ministers go AWOL
The weekend was also weird in that many of us felt our political leaders went AWOL. On Sunday, June 26, The Spectator's Douglas Murray wrote:
It is now almost three days since David Cameron announced his resignation. The Chancellor of the Exchequer has been in hiding ever since. And the Parliamentary Labour party is revolting against its own leader and members …
Since Mark Carney's intervention early on Friday there has been no appearance by any public figure to assure the country on what happens next. I trust that this will start to happen tomorrow. But everyone involved in the running of this country – whatever side they took during the recent referendum – needs to know that there is significant unease in the country over the lack of leadership at a time when many questions need very swift attention …
Today's headlines explain where nearly everyone was. Although we don't know about Cameron, Leave mastermind Boris Johnson, former two-term Mayor of London, secured Michael Gove's support for becoming the next Prime Minister. Johnson spent the weekend wooing MPs to his cause at his country home. Chancellor George Osborne was busy writing a speech to reassure the markets and British businesses.
The biggest surprise was the spate of resignations and dismissals in the Labour Party shadow cabinet. Party leader Jeremy Corbyn refused to take the blame for a Leave win, despite his half-hearted campaign. Corbyn dismissed Hilary Benn, Tony Benn's son, as Shadow Foreign Secretary. Hilary Benn diverged from his late father in supporting Remain and criticised Corbyn in the early hours of Sunday morning. That was the start of more discord which continued throughout the day.
Early this morning — Monday — Osborne emerged from the shadows to give his speech. He no longer spoke of his Brexit budget — the 'punishment' one — but maintained calm. The Spectator has this analysis:
He didn't wholly change his tune on those warnings, saying: 'I don't resile from any of the concerns I expressed during the campaign'. But then again, crucially, he didn't repeat any of those warnings either. His recession prediction was substituted for the euphemism that there would be an 'adjustment' in the economy …
The Chancellor said there 'will have to be action' to deal with Brexit. But he did his best to kick the budget football away for the time being by emphasising the role of the new Prime Minister in what comes next. He also seemed to indicate that we won't see Article 50 being triggered until the autumn, despite what some European leaders have said about the need for Britain to do so immediately …
For now, Osborne has no intention of leaving his post, but, as The Spectator pointed out, he is so closely identified with Remain's Project Fear that it is hard to imagine how he can stay on in the long term. We can but see.
Immigration reduction in doubt
Meanwhile, the backlash from young Remainers, including those who didn't bother to vote, has caused senior Conservative Leavers to backtrack on campaign verbiage about reducing immigration. Some want amnesty for illegals who were here for 15 years or more when the referendum took place. Others want to retain an open door policy. No one, it seems, wants to return to the more structured immigration process we had in the 1990s.
The truth is, there is no plan. The Spectator's Melanie McDonagh says that will have to change:
… the constituency which voted for out will be justifiably disgruntled if it turns out that immigration numbers don't fall as a result of leaving. Replacing EU migrants with even more non-EU ones won't do it. The disaffected want a reduction in numbers, unless you're talking Australians and Canadians. They didn't actually vote for an Australian style points-based system but that appears to be the obvious route – so long as it means numbers go down, not up. Dan Hannan [MEP] was correct to say (prudently, after the vote) that no one on the Brexit actually promised to reduce immigration – they couldn't. But if Brexit doesn't provide it, boy, there'll be trouble ahead. I mean, more than we'll be getting anyway.
Leavers remain silent
It is still advisable for Leavers to refrain from discussing their vote or the result. The Spectator's Fraser Nelson aptly described the mood at the weekend, which will no doubt continue in the coming weeks:
I suspect a lot of people who voted out have mixed emotions this weekend, especially given how emotional the debate became. People on both sides did go a little bit mad. My Twitter feed reminded me of that Danny Boyle film 28 Days Later: you watch with horror as friend after friend (on either side of the debate) is infected with the Human Rage Virus. All of a sudden, it's not possible to have friendly disagreements: you turn into The Enemy for them. And it's not just a social media thing: there are still people, this weekend, afraid to tell their friends and family how they voted.
Indeed. We were able to openly discuss the result with several Leaver friends on Friday, people we see once a year at best.
We have since resumed our earlier silence on the matter.
This is the best advice for all of us:
No one ever said this would be easy, regardless of the result. We now need to put aside our differences and work together for our nation's future.
Time permits only a brief post today.
The British people have spoken via the ballot box.
Will June 24 be considered as the UK's 'independence day'? I hope so.
The results of the EU Referendum were 51.9% Leave and 48.1% Remain with turnout at just over 72%.
Unfortunately, our Prime Minister David Cameron resigned shortly after 8 a.m. today, Friday, June 24. He did this of his own accord. He stated that he would remain as PM until the Conservative Party conference in October, when a new party leader will be chosen.
Brexit may well trigger a second independence referendum in Scotland.
However, despite market upsets earlier today in stocks and Sterling, similar exit referenda might now be held elsewhere in Europe. I was listening to RMC's (French talk radio) programmes today. The flagship morning programme took a listeners' poll on the topic; 73% of them would like a referendum! A conservative French MP said that Brexit was a clear signal that EU elites in Brussels need to start listening to European citizens. He is absolutely right.
Columnist Brendan O'Neill said the same thing in The Spectator:
This result should send a clear warning to every politician and bureaucrat: do not dare to take the people for granted; do not presume that they think the same way as you do; do not underestimate their capacity to think about things and discuss them and to chuck out political ideas and systems they don't like. There is plenty of time for breakdowns of how Britain voted, for tears among the Remain campaign, and for celebrations among Leavers; but for now, let us marvel at the fact that democracy works, that democracy is powerful, and that the people can think for themselves. It is rare that politics makes me get a lump in my throat, but today it has, because generations of people fought and died for the right we have just exercised — the right to determine the destiny of our nation and to change the world.
I can't top that.
I will be celebrating in full today: lunch with a party to follow this evening.
More analysis will come in the coming weeks.
To all those who voted for the people and democracy, many thanks!
On Thursday, May 5, 2016, England, Wales and Scotland held local elections.
(Photo credits: Wikipedia)
New London mayor
London now has a Labour mayor who is also a Muslim, Sadiq Khan. As French radio station RMC put it in their newscasts that day (translated):
London, Europe's most cosmopolitan city, is on course to elect its first Muslim mayor.
The next day, one of RMC's talk shows took a listener's poll asking if they could envisage French voters doing the same. One woman rang in to complain that the question was 'racist'. In any event, 78% voted 'yes' and 22% 'no'.
Khan, the son of a bus driver and born in Tooting (South London), won largely on the housing issue. London property is frightfully expensive and many people are forced out of the market, either as buyers or renters. Although I did not follow the campaign closely, when I did pick up a copy of the London Evening Standard, the Khan soundbites of the day were about affordable and available housing. And 'son of a bus driver' was in every article.
It is unlikely that anything will change in a significant way immediately, however, over time, who knows? It is possible that we will see a certain amount of vocal social polarisation popping up in the coming weeks with a mayor whom a significant percentage of London's population sees as one of their own.
Khan's opponent was Zac Goldsmith, the highly popular Conservative MP for Richmond Park. Goldsmith's sister Jemima was married for several years to the cricketer-turned-politician Imran Khan. During that time she lived in Pakistan and still holds dual nationality with that country and the UK. One of their sons helped Goldsmith campaign in Muslim neighbourhoods. Imran Khan's name still has a lot of pull and meeting his son went down well but, in the end, not quite well enough. Nor did questions about some of Sadiq Khan's associations.
Jemima Goldsmith tweeted her congratulations to the new mayor and, in a separate tweet, wrote:
Sad that Zac's campaign did not reflect who I know him to be- an eco friendly, independent- minded politician with integrity.

— Jemima Goldsmith (@Jemima_Khan) May 6, 2016
When Khan's predecessor Boris Johnson won re-election as Mayor of London in 2012, pundits predicted that it was highly unlikely that another Conservative would be elected to that post in 2016. And so it happened. One reason is the natural political cycles from right to left and back again. Another is demographic; the city has many more Labour voters who are diluting what used to be the doughnut of outer boroughs which voted overwhelmingly Conservative.
Scotland
A dramatic reversal of fortune for Labour took place in Scotland. For the first time in years, the Conservatives have become the second most prominent party, knocking Labour off that spot. The SNP, representing independence, also no longer has an overall majority in the Scottish Parliament.
Incidentally, it is interesting that these three political parties are headed by women.
Wales
Incredibly, UKIP — the UK Independence Party — won seven seats in the Welsh Assembly.
One of the newly elected UKIP Assembly Members has blamed Cardiff's increased litter on Eastern European immigrants, although he was unable to back up his assertions with any data.
Labour still hold the majority of seats (29), and Plaid Cymru (pron. 'Plied Come-ree') have 12, nudging the Conservatives into third with 11.
England
Despite doubts over Jeremy Corbyn's leadership of the Labour Party, their mayoral and council losses were not as dramatic as some pundits predicted.
That said, UKIP managed to win six council seats in Thurrock, Essex (east of London), sapping the Labour vote. This puts them on level pegging with the Conservatives. Each party has 17 seats. Labour have 14 seats and an Independent councillor has one.
Our next national election will be on June 23, as we vote whether to leave or remain in the European Union.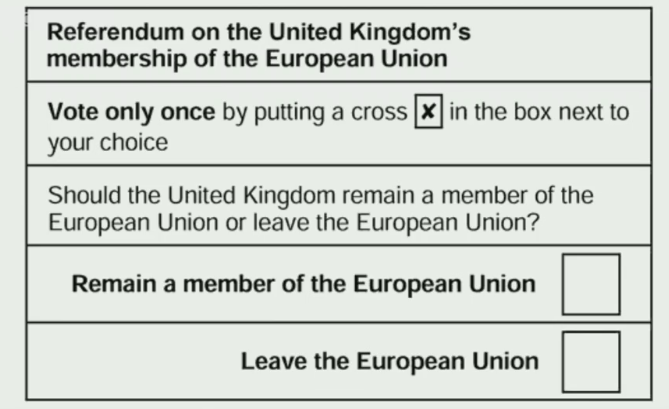 Rumour has it that Obama could visit the UK in an attempt to persuade us to remain in the European Union.
On June 23, 2016, Britain will have a referendum on whether to Remain or Leave the EU.
It has long been established that the American government, going back to Bush II's administration, wants us to Remain.
London's mayor, Boris Johnson (Conservative), heads the Leave campaign. On March 14, he wrote an article for the Telegraph on American influence in our decision. Boris, by the way, was born in New York City and only recently gave up his dual nationality to remain British:
Some time in the next couple of months we are told that President Obama himself is going to arrive in this country, like some deus ex machina, to pronounce on the matter. Air Force One will touch down; a lectern with the presidential seal will be erected. The British people will be told to be good to themselves, to do the right thing. We will be informed by our most important ally that it is in our interests to stay in the EU, no matter how flawed we may feel that organisation to be. Never mind the loss of sovereignty; never mind the expense and the bureaucracy and the uncontrolled immigration.
The American view is very clear. Whether in code or en clair, the President will tell us all that UK membership of the EU is right for Britain, right for Europe, and right for America. And why? Because that – or so we will be told – is the only way we can have "influence" in the counsels of the nations …
There is no country in the world that defends its own sovereignty with such hysterical vigilance as the United States of America. This is a nation born from its glorious refusal to accept overseas control. Almost two and a half centuries ago the American colonists rose up and violently asserted the principle that they – and they alone – should determine the government of America, and not George III or his ministers. To this day the Americans refuse to kneel to almost any kind of international jurisdiction. Alone of Western nations, the US declines to accept that its citizens can be subject to the rulings of the International Criminal Court in The Hague. They have not even signed up to the Convention on the Law of the Sea. Can you imagine the Americans submitting their democracy to the kind of regime that we have in the EU? …
Exactly.
On that subject, this is the only time I've ever agreed with Ted Cruz, so let it be noted. The Guardian quoted him on the hustings in North Carolina:
President Obama, if anything his campaigning against [Britain leaving] will make it more likely that England will pull out of the EU.
Obama could visit the UK in April as part of Conservative Prime Minister David Cameron's bid to encourage a Remain vote in June. He has time on his hands now that he is a lame duck president.
British readers should note that Obama is no friend of Britain's, despite his friendship with Cameron.
Remember, it was Obama who quickly removed the bust of Winston Churchill from the Oval Office in January 2009. A post-colonial 'statement', perhaps, but relevant nonetheless.