You are currently browsing the tag archive for the 'economy' tag.
On Wednesday, June 23, 2021 — the five year anniversary of the Brexit referendum — The Spectator had a good article about how wrong Project Fear's predictions were.
Excerpts from 'Five of the worst Remain predictions five years on' follow (emphases mine).
The sources for these are then-Chancellor George Osborne, the banks, an international accounting firm, then-Prime Minister David Cameron and the EU's Donald Tusk.
George Osborne
George Osborne and the Treasury peddled three Project Fear disasters: impoverished households, huge job losses and what The Spectator calls a 'punishment budget'.
On households, using Treasury figures, he predicted that each household in Britain would be poorer by £4,300 in 2030. Even the Remainer BBC had a problem with that. Their fact check said that the figure was:
questionable and probably not particularly helpful.
In reality, the opposite has happened:
records from the Office for National Statistics (ONS) show in the five years since that real disposable income per head has risen from £5,177 in the second quarter of 2016 to £5,354 at the end of 2020. 
On the jobs front, Treasury figures predicted 500,000 job losses across Britain.
In reality, early in 2020, before coronavirus hit, the employment rate was at a record high:
a million jobs were added by the time Covid hit, with the employment rate for those aged between 16 to 64 rising from 74.5 per cent in June 2016 to 76.6 per cent in January 2020 – the highest level since 1971.
Before the 2016 referendum, Osborne told BBC Radio 4's Today programme that the UK would leave the EU with no economic plan, therefore, a punishment budget of higher taxes and public spending cuts would have to be implemented.
In reality, after Cameron resigned at 9:30 a.m. on June 24, 2016, Osborne left his post as Chancellor. Philip Hammond, his successor, said that no such budget would be implemented.
As a result:
Hammond's first budget was described as a 'low-key package' that increased national insurance contributions for the self-employed and enjoyed stronger-than-expected tax receipts since the EU referendum. Britain even finished the year as one of the fastest growing economies in the G7.
The banks
Goldman Sachs predicted a British recession by early 2017.
Nomura and Credit Suisse predicted falls in GDP: 1.3% and 1%, respectively.
JP Morgan predicted that Scotland would leave the Union and create their own currency.
In reality, Scotland is still yearning to break free with no plan on how to do it:
with the British economy growing up until the first quarter of 2020 when Covid struck with 1.7 per cent annual GDP growth in both 2016 and 2017 followed by 1.3 per cent in 2018 and 1.4 per cent in 2019.
Big accounting firm
PricewaterhouseCoopers predicted a loss of up to 100,000 financial services jobs.
EY (Ernst & Young) came closer to the true figure:
Rivals EY estimated last month that PWC's figure had overestimated such losses by a factor of nine, with just 7,600 going overseas as of March 2021.
Donald Tusk and David Cameron
The EU's Donald Tusk predicted the loss of:
Western political civilization in its entirety.
David Cameron predicted a Third World War.
In reality:
it appears that the greater threat to the EU is in fact its own leaders, given the ongoing debacle of the vaccine rollout in the face of public dismay. Western political civilisation meanwhile has somehow remained intact.
Ordinary citizens — the 52% who voted to Leave — can discern the situation on the ground better than the experts — our notional betters — can.
Thanks again to all Britons who voted Leave on that rainy, miserable day five years ago.
We're out and, together as a Union, we are putting the 'Great' back into Britain. Our coronavirus vaccine rollout has been spectacular, surpassing the EU's by a country mile. More great accomplishments for us lie ahead.
When it comes to the EU, better out than in.
Since last week's delay to the UK's reopening — Freedom Day — the spotlight has fallen on Matt Hancock, Secretary of State for Health and Social Care.
Last Wednesday, June 16, Dominic Cummings, Prime Minister Boris Johnson's former special adviser, released WhatsApp messages from last year in the initial weeks of the pandemic. Boris allegedly called Hancock 'hopeless'. Cummings is pictured in the following tweet:
When asked on Wednesday if he was 'hopeless', Hancock replied, 'I don't think so':
Cummings released his WhatsApp screenshots in plenty of time for Prime Minister's Questions that day, which gave Labour leader Keir Starmer ammo. However, Starmer ignored posing the following questions:
According to Guido Fawkes, it would not have been necessary to run these by the Speaker of the House beforehand, either:
Cummings included images of the WhatsApp messages in a lengthy article on Substack. Having read it, it appears to be part of the evidence he was asked to give to one of the Select Committees that recently interviewed him (emphases mine):
I was wondering about the issue of publishing private WhatsApp messages. 
1) No10 and Hancock are openly lying even about what was briefed on-the-record, so clearly nothing is beyond their attempted rewriting of history.
2) To further their lies, PM/Hancock are spinning distorted versions of my messages from internal WhatsApp groups to the PM's favoured stooges such as Playbook Wiki.
3) Hancock challenged me at the Select Committee to provide evidence and said my failure to publish anything was 'telling' evidence that my account was false.
4) The Select Committee has asked me to provide evidence and clearly what MPs see the public should also see — transparency on covid is crucial.
Clearly the government cannot reasonably complain about me publishing evidence. Given this I will publish some internal messages. There are many more I could publish but below and in future I will publish only ones that further the question of 'what went wrong and how do we learn'. I won't publish private messages just to embarrass the PM or others. My goal is to force the system to face reality and change, not to embarrass people for the sake of it.
On Wednesday, June 16, the House voted to extend restrictions to July 19. Off-Guardian examined the debate, particularly the parts that would appear to restrict NHS care to those who took the vaccine:
They're talking about the idea the NHS could prioritise care for people who've been "vaccinated" over those who refuse the "vaccine".
The unvaxxed, in this situation, would be blamed for "putting the NHS under strain" or putting "healthcare heroes at risk". They would be called irresponsible, and receive either delayed care, limited care, no care at all, or be expected to pay some kind of extra fee.
The idea of limiting healthcare for certain people based on lifestyle is not at all new. In the past, smoking, obesity and alcoholism have all been the subject of either research or even local schemes on elective surgery. But, should an unvaxxed ban or limit ever be put in place, it would be the first hard-and-fast, nationwide example. And would set a pretty terrifying precedent that could in the future apply to all kinds of diet, lifestyle or even political choices.
Remember the (totally false) argument that beef is bad for the planet? Or that the NHS should stop serving meat in their hospitals? It's not hard to see that evolve into vegans getting preferential healthcare, or meat-eaters having to pay premiums, is it?
Of course, all that is a long ways down the road (hopefully). For now, it's only a vague allusion in one parliament session. But, even if the discussion never blooms into real legislation, it's certainly yet another example of the state attempting to bully and coerce vaccination.
And the fact nobody in the house of commons seemed even a little shaken up by the idea of a segregated NHS should be a cause for concern moving forward.
The same topic from the same debate appeared in an article on Conservative Woman: 'Hancock pulls the plug on the National Health Service':
Let us remember that when the NHS was brought into being in July 1948, its purpose was to provide universal, comprehensive and free health care, based on clinical need. This ideal of providing a quality service for all, regardless of ability to pay, has been shaken by the NHS's bizarre self-insulating response to Covid-19 and its persistent lack of moral integrity in dutifully obeying orders. It has capitulated into being a de facto Covid-19 service, to the exclusion of all else.
Now we are being told that the future of medicine in the UK will be a vaccine apartheid, with those who have had the jab worthy of treatment, and those who have not, for whatever reason, put to the back of the queue or worse, left to their own devices. This is triage in extremis, and a path well-trodden by eugenicistsand war criminals.
We should not be misled into thinking this could never happen here: who could have foreseen the diktats meted out by a 'Conservative' government? It is only a small step between the current denial of access to the unvaccinated to public places, sports events and travel (which appears to have public support) and their progressive scapegoating and exclusion from other public realms, including medicine.
If previously legally protected rights are arbitrarily withdrawn from them, where and when will it stop? Who is to judge? Matthew Hancock or Boris Johnson?
On June 18, Lockdown Sceptics posted a letter from an NHS GP, Dr Helen Westwood, a member of HART, who wrote to her MP, Sir Graham Brady, chairman of the 1922 Committee (Conservative backbenchers). Dr Westwood is worried about mandating vaccines for NHS personnel. An excerpts of her letter follow:
Dear Sir Graham,

I refer to my earlier correspondence dated March 2nd and April 26th regarding the concerns I have about the COVID-19 vaccination program.

I am grateful to you for raising these concerns with the Minister for COVID-19 Vaccine Deployment. Sadly Mr Zahawi seems to be either unwilling or unable to respond to my questions. Perhaps he is just delaying until the vaccine rollout has reached the whole adult population as it is due to imminently.

Mr Zahawi said in his letter to you that "the UK currently operates a system of informed consent for vaccinations". Clearly the current proposals to make vaccinations compulsory for care home workers and possibly frontline NHS workers is completely counter to this. If a medical intervention is mandated for one group in society why not others? What about visitors to care homes? Delivery drivers? Shop workers? The list will go on and on.

I would like to draw your attention again to Article 6 of the Universal Declaration on Bioethics and Human Rights. It states that "any preventive, diagnostic and therapeutic medical intervention is only to be carried out with the prior, free and informed consent of the person concerned, based on adequate information. The consent should, where appropriate, be express and may be withdrawn by the person concerned at any time and for any reason without disadvantage or prejudice". If an individual is being coerced into undergoing vaccination, through fear of losing their livelihood, then they are not giving "free and informed consent". In effect, the person administering the vaccine in such circumstances is committing the criminal offence of Assault and Battery. We know that the pharmaceutical companies have been granted legal indemnity by the Government but what indemnity does the vaccinator have in this situation?
In my opinion to ask anyone to undergo a medical intervention for the benefit of others is profoundly unethical. Population immunity, achieved through high vaccine take-up, is a by-product rather than the primary reason for immunising an individual. This ethical problem is particularly pertinent to the arguments given for rolling the program out to children, but is also relevant to the majority of healthy working-age adults. The mortality risk from COVID-19 in this cohort is lower than that for seasonal influenza …
Conservative Woman also ran a column from a health care worker lamenting the likely mandatory vaccines for her occupation:
If you think I am irresponsible to choose not to have a vaccine that has never been proven to stop transmission (and STILL keeps us in restrictions), then you must also think that everything I have done, and been proud of, is also irresponsible – that I should have gloved my hand before holding a man dying in front of me; should have held off and waited for the fire brigade when confronted with a burning car; should have fiddled around wasting time to put a plastic mask on a child's face before resuscitating them instead of putting my own mouth over theirs to get air to their tiny lungs more quickly. Sanctimony is rife in those that have settled into armchairs whilst watching the TV and tapping abuse into their Facebook accounts.
I will lose my current job under the care-home mandatory vaccination plans …
And there is support for mandatory vaccines in plumbing, too. This is from London's leading plumbing firm, Pimlico Plumbers. Its owner, Charlie Mullins, is on the right in the photo:
Conservative Woman's Michael Fahey rightly had a go at him, too, in 'Vaccine twaddle from a right Charlie':
One of his catchphrases as he bids to get those 'selfish people' jabbed is that having the vaccine is 'a no brainer'. Charlie Mullins, for those who don't know, is the boss of Pimlico Plumbers and has gained some notoriety in the last few months for suggesting that his employees who refused the vaccine would not be allowed to continue in their job. Given the lofty platform of the media, he has now raised this to 'everyone must be vaccinated'. He obviously believes he is far more important than he actually is and that people will listen to him because he's an OBE rather than a plumber from Sarf London. For some inexplicable reason, he thinks we're living in the Dark Ages, fighting a plague that will kill you as soon as look at you rather than a virus that only seriously affects the vulnerable, all of whom have now been vaccinated anyway. He is oblivious to the fact that survival rates are extraordinarily high across all age ranges, and has swallowed every scare story that the government has thrown out …
I predicted in my last TCW article that this is where we would be going. That throughout the next four weeks senior figures in politics, the media and jumped-up 'celebrities' would be everywhere, laying the blame for the delay firmly at the door of those who had refused the vaccine. For example the Tory former minister Dr Liam Fox said the other day that the UK could not wait for those who had refused a vaccine. He said: 'What we cannot have is the country being held to ransom by any groups who have been offered a vaccine but have chosen not to take – that is utterly unacceptable.'
This line of thinking is wrong and unhelpful. If Liam Fox and Charlie Mullins believe so much in the efficacy of the vaccine, they will know that those who needed to be jabbed have been jabbed. The country should be allowed to reopen with all restrictions gone and those who have not taken the vaccine should not have their freedoms and livelihoods ripped away from them because people like Mullins thinks they should. I very much hope that if he sacks any employees who don't want the jab, they take him to court for unfair dismissal. It is completely wrong to deprive someone of a job or ordinary life and interaction because you believe that they represent a danger, when in actually fact they are no more dangerous than a goldfish to a great white shark.
On Sunday, June 20, news emerged that Hancock withheld crucial positive data about vaccine efficacy from Boris Johnson, which might have allowed a reopening on June 21. The Queen, incidentally, was at Royal Ascot, one of her favourite annual racing events:
On Monday, June 21, The Slog posted an excellent article which includes information about Hancock's career before he became an MP (emphases in purple mine):
Matthew Hancock's own immediate family represents the final piece in this jigsaw: Hancock is an accomplished techie born and raised in the software family that created Border Business Systems. One of its specialities is the provision of profiling data for unsolicited direct marketing to consumer prospects. I have skin in this to the extent that I left the marketing profession in 2000 primarily because I had grave doubts about personal data getting into the wrong hands, and was less than impressed with the ethics of those engaged in it. The internet explosion has only excerbated the surveillance problem this so very clearly represents.
The point is that Hancock is a talented data-miner who worked at BBS to good effect throughout his youth; and one feature of the vaccine marketing we have seen is aggressive email and phone direct marketing of 'the Jab' designed to hype the safety of the formulations involved and disguise any and all negative safety issues. A recent Inquiry declared the methods used "totalitarian". They are also amoral.
Everywhere one looks in the Hancock Files, there are smelly things. Public contract records show that the company Topwood (owned by his sister) was awarded a place in the Shared Business Services framework as a potential supplier for NHS local trusts in 2019, the year after Mr Hancock became health secretary. In March 2020, he declared he had acquired more than 15% of Topwood. It then went on to win £300,000 of business from NHS Wales.
There is now a drive for Britons to share their personal NHS data for research and planning purposes. Here is the opt-out page. I did see an extension to September 2021, but cannot find that page now. Therefore, opting out should be done as soon as practicable.
The Slog goes on to say (emphases mine):
He lied to the Commons about vaccine approvals, he shed crocodile tears on the BBCNews; he tried to make political capital out of the death of a step-grandfather from Covid, his relationship with whom was obviously exaggerated; his use of lachrymose appeals is both risible and an insult to the voters; he lied about the development of vaccines "purely for the most vulnerable"; he remains devious on the subject of vaccine deaths and side-effects; a High Court judge ruled that he "acted unlawfully in not divulging the winners of Covid19 contracts"; and immediately after his promotion to Health Secretary, Hancock accepted £32,000 from the chairman of a think-tank which wants to scrap the NHS, also accepting £5,000 from the director of a private nursing firm which supplies agency workers to the health service.
Yet he is still there. Johnson (whatever he says in public) would love to fire him….but Hancock's Great Reset network renders him bombproof. That network includes Mrs Johnson…and together, they made Dom Cummings history.
Where does all of this end? Will it ever end?
Last year around this time, my far better half said this will go on and on because the Government are unable to admit they made a terrible mistake. How awful.
The next crisis will be economic, particularly with regard to office space and vacant retail premises:
There is talk in Government that working from home could be made mandatory:
I certainly hope that will not come to pass, because British cities are ghost towns at the moment. Restricting people to their homes in perpetuity will be an economic and mental health disaster.
In the UK, the annual budget statement is the Parliamentary event of the year for the British public.
This year, it took place on Wednesday, March 3:
In the old days, many people bought a newspaper the following day for the details on taxes.
Now everything is online and many more people are tuning in to one of the two Parliamentary channels to watch proceedings.
Why is this so important? As Chancellor of the Exchequer Rishi Sunak says, this involves taxpayers' money. It's not the government's, it's ours:
This year, he held the first-ever press conference on the budget:
Here is a bit of history on the UK budget:
In modern times, the Chancellor displays his ministerial red box for an obligatory photo op before going to Parliament:
Despite what the Opposition said on Wednesday, Rishi Sunak put in a lot of work, including television interviews:
He held an online meeting with those most affected by the coronavirus lockdown and the loss of income:
No one could have imagined that when he gave his first budget, on March 11, 2020, one that was full of optimism and big plans, how things would change within one year:
By the way, the projected coronavirus spending for this year should fall dramatically compared with 2020:
On the day the Chancellor lays out the budget, the Chairman of the Ways and Means committee presides, rather than the Speaker of the House.
Since last year's budget, Dame Eleanor Laing, also a Deputy Speaker of the House, was appointed to head this committee:
In the next video, the delightful Dame Eleanor explains what the budget is and how it is debated in Parliament after the Chancellor presents it:
Coronavirus has brought its own challenges. Normally, every MP packs into the Commons for the budget. This year, socially distancing was enforced. Most MPs participated in the initial debate virtually:
Here she is with her team. Masks are obligatory on the Parliamentary estate these days:
This is the video of the coverage as it happened. Click to watch it:
Below are the highlights.
Much of it concerns economic recovery from the pandemic:
Most taxes are frozen for now as well as personal tax thresholds:
There will also be a new taskforce to help prevent fraud in coronavirus claims:
These are designed to fit around Prime Minister Boris Johnson's roadmap to exit the coronavirus crisis:
There will be help for small-to-medium businesses:
And help for technology businesses:
There is a new visa programme to attract the brightest and best talent:
I do hope that our education system is improved so that we do not need to keep looking abroad for talent. Only 30 years ago, Britain's schools were among the best in the world. How times have changed.
You can get more detail about the budget from The Telegraph. One thing to note is that the inheritance tax threshold has not changed since 2009. It is still £325,000 per person.
Finally, in an exciting post-EU development, the Chancellor announced eight new Freeports, where favourable customs rules and tax reliefs will apply, furthering trade with other nations:
Teesside will also be the new 'campus' for the UK's treasury, just up the road from the Chancellor:
The hospitality industry, which has been closed since December — and longer in some places with regional lockdowns — welcomed the budget measures:
The director-general of the Confederation of British Industry (CBI) was also satisfied:
I am cautiously optimistic, but I felt so much happier with the 2020 budget, when we were on top of the world.
For Labour and the SNP, the spending didn't go far enough. However, as Margaret Thatcher, Britain's first female Prime Minister and a Conservative, said in 1983: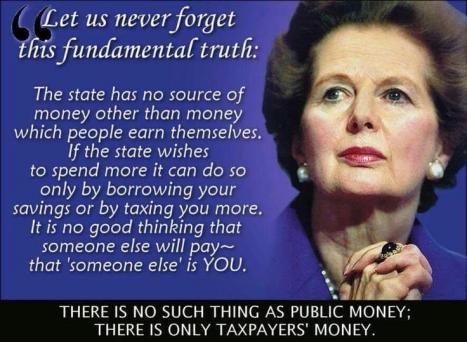 Rishi Sunak is attempting to navigate Britain's worst financial crisis since the early 1700s.
Let's hope his plan works.
On Monday, January 18, 2021, former Supreme Court Justice Lord Sumption appeared on Julia Hartley-Brewer's talkRADIO show to discuss the perils of lockdown:
From early last year, Lord Sumption has been a calm, rational opponent of lockdown.
Breitbart has a summary of the three-minute interview clip. Excerpts follow, emphases mine.
I am pleased that his stance has not changed:
Lord Sumption, who last month branded lockdowns "profoundly immoral" and "useless", told talkRADIO's Julia Hartley-Brewer on Monday: "We are in the process of turning a public health crisis into an economic, social, and educational disaster.
"We didn't have to do this. One of the problems is that the government has never been prepared at least to acknowledge that it is necessary to weigh up one thing against another. We cannot have both: lockdown and a prosperous economy. The fact is that no country ever managed to reduce deaths by making itself poorer."
He warned that this will have a long-term, generational effect:
Lord Sumption continued: "What we have is a lot of people in this country that because they are frightened, or in the case of the government because they are manipulative, are only prepared to look at part of what is actually a very complicated problem.
"You can't just look at it as a public health issue because it's a major economic issue. I'm not talking just about the prosperity of businesses, I'm talking about jobs, and how a generation of young people entering the job market is entering a void and the consequences of that are terrible.
"It's going to live with them for years and years. Long after we've forgotten about COVID, they'll be suffering from the consequences of this. The problem is that emotion is a tool for avoiding difficult choices and the idea that there are no difficult choices — in this case, that the answer is simply to lock down — is frankly absurd."
Using independent sources, Breitbart supports Lord Sumption's views about the economy and about the effect on NHS services in other areas:
A survey conducted by the Federation of Small Businesses (FSB) found that it is expected that around a quarter of a million small businesses will collapse as a result of the lockdown this year.
Reports since the beginning of the lockdowns have also revealed the cost to the nation's wider wellbeing as NHS hospitals prioritised COVID care and cancelled other services, including a fall in chemotherapy attendance and early cancer referrals, and people dying on transplant waiting lists. There has also been a rise in people feeling depressed or suicidal.
The following graph shows that lockdown was — and is — not necessary. It shows deaths in England between 1971 and 2020. There was hardly an uptick last year:
LBC's talk radio show presenter Maajid Nawaz has also been an outspoken opponent of lockdown.
Last Sunday, he put together an exhaustive thread — excerpts of which follow — about the dangers of lockdown worldwide, especially for children:
Lockdown is made for the middle class a) who have houses with gardens and b) who never have to worry about losing their jobs — public sector employees:
Ten months on, this is a never-ending downward spiral, where the rules change every few weeks and are often contradictory. More on that in another post.
Yesterday's post was about Prime Minister Boris Johnson's cancellation of England's Christmas celebrations.
Not surprisingly, there was quite a bit of fallout on Sunday, less than 24 hours after he made the announcement at a press conference.
Before I get into that, here is a bit of context from last week, before the cancellation of Christmas.
Dan Wootton from The Sun and talkRADIO pointed out that Boris, his Cabinet and the SAGE scientists love lockdown:
Barrister Francis Hoar says that asymptomatic transmission of the virus is a falsehood:
Lockdown's effect on the economy — especially at Christmas — is highly damaging:
This diagram, which has been going viral, is one that must be carefully read and digested:
Here it is in full: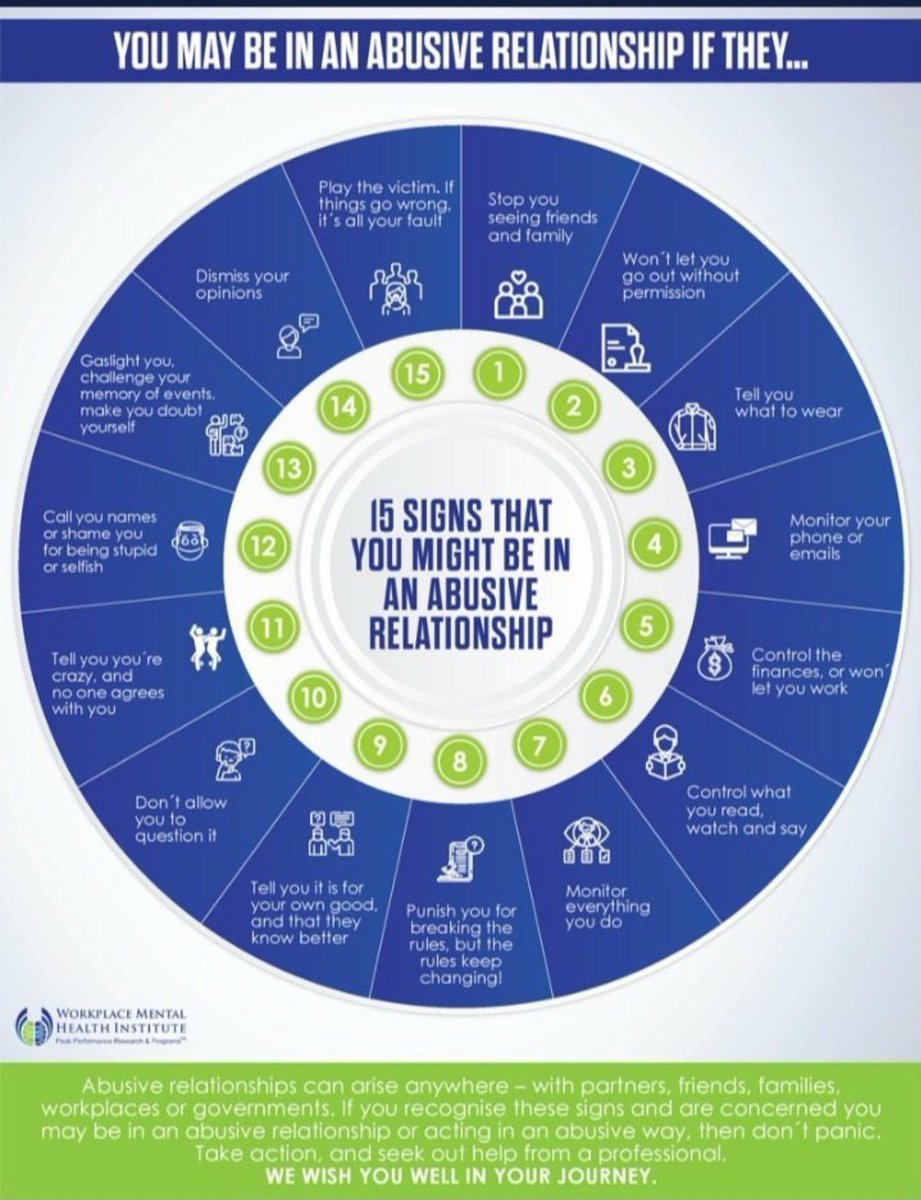 The next sequence of tweets from Francis Hoar followed Boris's press conference on Saturday, December 19:
He had a go at Matt Hancock — excellent:
Telegraph cartoonist Bob Moran's reacted strongly to Boris's announcement:
A pathologist agrees:
Earlier on Saturday … the media already knew about Tier 4
Once again, someone working for the Government leaked lockdown plans to the media.
This has happened throughout the year, with MPs understandably angry that they were not told first. They should be told first because, by rights, they should be voting on such measures.
Boris and Matt Hancock have enforced a measure that will have no scrutiny, as MPs left for Christmas recess at the end of the day on Thursday, December 17.
The news emerged in the Daily Mail, somewhat obscured in an article about allegedly faulty home testing kits for COVID-19 (emphases mine):
Officials are said to be planning a draconian Tier Four regime which would see shops shut and commuters ordered to work from home. 
They are alarmed by a surge in virus cases since the second lockdown ended more than two weeks ago. 
A Government source told the Daily Mail last night that the Tier Four proposal was back on the table after being rejected by ministers last month.  
'We are not there yet but we are clearly in a worrying situation,' the insider said.
'It probably starts with closing non-essential retail and strengthening the work from home message.
'But there are lots of things you could add to that – it's still early days.' Other sectors likely to be considered for closure in Tier Four include gyms, swimming pools and hairdressers.  
That's exactly what Boris announced.
This news travelled quickly on Saturday before the press conference. Publican Adam Brooks tweeted:
It doesn't matter what the public think about another lockdown. By now, we all know it's crippling the economy:
Yet, it seems our excess deaths are no greater than in years past:
This is what will happen:
The Government do not care.
Don't think you can protest, either. The police will be out in force, at least in London. This protest took place before the press conference:
During the press conference later that day, Boris and SAGE's Prof Chris Whitty and Sir Patrick Vallance spoke of the mutating virus. What if it were modelled on a computer?
How much do we really need to worry?
Dr Yardley Yeadon is a pharmacologist and worked for Pfizer for many years as their Vice President of Respiratory Research. He is sceptical:
A consultant neurologist also objects to lockdown:
He retweeted this photo of a railway station in central London:
He commented:
Conservative rebel MPs are angry
On Sunday, December 20, the Mail on Sunday (MoS)reported that Conservative rebel MPs were deeply unhappy with Boris's announcement.
Among them was Mark Harper, one of my favourites.
The MoS article stated:
Mark Harper, the chairman of the Covid Recovery Group of Tory MPs which has been highly critical of the Government's strategy, called for Parliament be recalled so MPs could debate and vote on the changes. 
'Given the 3 tier system and the initial Christmas household rules were expressly authorised by the House of Commons, these changes must also be put to a vote in the Commons at the earliest opportunity, even if that means a recall of the House,' he said.
Mr Harper called the announcement a 'very sad day', saying that the system of tiered restrictions had 'failed in their goal of slowing the transmission of Covid.' 
'Government is expecting people to sacrifice the chance to share Christmas with family, friends and loved ones, just a few days after promising the opposite,' he continued.
'If the Government wants the support of the public and Parliament, it must publish a clear exit strategy from this nightmarish, cycle of damaging lockdowns and restrictions.'
On Saturday, Harper had tweeted the video of a speech he had made in the Commons recently:
He has often asked Matt Hancock what the exit plan is. Hancock fluffs the question every time, saying 'This is the exit plan', meaning massive vaccine rollout:
William Wragg, another rebel, tweeted his agreement:
He rightly took exception to Matt Hancock's comments on a Sunday news show about the crowded London railway station:
Steve Baker also commented, but on an article in the MoS that the paper edited. Baker and Mark Harper objected to the paper's edits. I agree with the reply:
Below are excerpts from the Harper-Baker article as the latter posted on his website: 'Our response to Covid must be rational and balanced, not driven by panic'. Excerpts follow:
First, we want to know for sure that these restrictions are serving their primary purpose of slowing the spread of Covid. If they are not, we would be failing in our duty to protect people from the disease, to protect the NHS from becoming overwhelmed and needlessly grinding our economy into the dust.
We had a full national lockdown in November. Since early December, 99 per cent of the country has been living under the heightened restrictions of Tiers 2 and 3. New rules yesterday, which were announced on Thursday, forced four to five times as many people across the country into Tier 3 than before the November lockdown.
There is no logic in having a lockdown only for millions more people and businesses to have to live and operate under increasingly severe restrictions afterwards. And it is even harder to stomach when there is no transparency or logic from Government about what the criteria are for moving areas between or down the tiers.
This strategy is clearly failing at breaking the transmission of Covid. If it was succeeding, we would be talking about an exit strategy from repeated lockdowns or about areas moving down the tiers. Right now, the only way is up.
Second, lockdowns and restrictions cause immense social and health damage and have a huge impact on people's livelihoods. From people not presenting for treatment and deteriorating mental health to the impact on young people's education, job prospects and our country's soaring debts, lockdowns and restrictions cost lives. The cure we're prescribing runs the risk of being worse than the disease.
That's why we have repeatedly asked Government for regional cost-benefit analysis showing the non-Covid health impact and the impact on society, people's livelihoods and businesses of all these measures. Are these restrictions saving more lives than they cost? It's a fair and reasonable question for any of us to ask. And this call for data and evidence should have applied to the rules for Christmas too.
Earlier this month, the Government legislated to allow for festive "bubbles" without social distancing over the Christmas period. And now there's been a last minute ditching of these plans and a cancellation of Christmas for vast swathes of the country …
We cannot expect our citizens to tolerate living under a system of laws that changes so frequently, which avoids the usual democratic checks and balances and which is riddled with so much complexity and uncertainty. Any change to the laws on Christmas must be debated and approved by the House of Commons in advance, using a Recall if necessary. Parliament must not be bypassed.
The best Christmas present the Government could give the nation is a different, enduring and sustainable strategy for living with Covid that lasts beyond Christmas, which doesn't ask people to pay a heavy price for their freedom. And that requires an exit strategy.
It's great news that a vaccine is being rolled out to the most at risk groups around the country. But as this work begins, it is imperative that the Government sets out how this will translate into a return to normal in 2021 for us all.
Our final word comes from Matt Hancock, who tells concerned MPs they can vote on these measures in January. Good grief:
Oh, well. What goes around comes around. If I were Boris and Hancock, I wouldn't be so blasé about evading parliamentary scrutiny.
Their actions might come back to bite them someday.
As most of England is now in either Tier 2 or Tier 3, including London (in the latter), some scientists are clamouring for previously approved Christmas gatherings to be cancelled.
This is the exchange that took place on Wednesday, December 16, the day when London and surrounding areas entered Tier 3. Communist Susan Michie, a member of SAGE and independent SAGE, told Good Morning Britain that we should cancel Christmas this year and replace it with extra 'bank holidays' next year. She's a smooth talker. Laura Perrins, an ex-barrister who co-edits Conservative Woman, saw right through this:
Well, London mayor Sadiq Khan has cancelled the capital's New Year fireworks. The Tube will also stop running at 12:30 a.m. this year.
Laura Perrins had a lot to tweet on Wednesday from her article that day, 'Matt Hancock wants to ruin your Christmas. It's sheer cruelty'. Excerpts follow, emphases mine:
YOU'RE making your list, you're checking it twice and Matt Hancock is deciding whether you've been naughty or nice. Yes, once again the government have decided to inflict more psychological damage on the population by putting in doubt the Christmas relaxation of rules which will 'allow' you to spend some time with your family. The anxiety that this causes, the dread, the cruelty: that is the point of this latest government move. 
At the time of writing it looks as if (for once) Boris Johnson will hold his nerve and not hand over complete control to Matt Hancock and the 'scientists' who seem to run the country. All this anxiety has been triggered because the BMJ published an editorial saying that the rules 'allowing' you to see your family at Christmas are a 'major error' which would cause the health service to be overwhelmed. As usual you have to sacrifice your basic freedoms so that the NHS can do the job you pay them a great deal to do. All must be sacrificed, it seems, for 'our' NHS. 
Even if Johnson does hold his nerve this time, it should be said every day that Matt Hancock is a dangerous man who has set out to destroy this country. Some people think I am too strong in my language. I am not. 
What the government are doing is evil. You need to understand that. They are destroying thousands of businesses, thousands of jobs in arts and culture, they have closed pubs and restaurants as a way of crushing your spirit. Meeting your friends down the pub is uniquely British, speaking to them in the flesh, arguing with them over a pint; these are the small joys that ordinary people look forward to. This is something that the elite in the media and politics, and certainly the scientists, simply do not understand. They're all right, Jack. What's a trip to the pub anyway – that's for the little people. 
This tweet from Camilla Tominey caught my eye yesterday. 
She is right – this landlord has had his business wiped out 'in the blink of an eye'. Destroying the livelihoods of so many in the blink of an eye is something that used to happen only in communist Russia. It is not quite a knock on the door in the middle of the night, but it is not far off. Oh, but don't worry, they will get compensation from the government, you tell me. That is not the point. This landlord runs a business, he wants to provide this service, I have no doubt he takes pride in providing this service, it's not just the money he wants. It's his sense of dignity in a job well done.
This is why I believe that any future legal cases should claim this entire Covid government strategy is a breach Article 3 of the Human Rights Act which states that no one shall be subjected to torture or to inhuman or degrading treatment or punishment.
Perrins ended her article with thoughts on Dickens's A Christmas Carol:
In the great Christian story of redemption, A Christmas Carol, Scrooge famously did not observe Christmas. In addition, he hated anyone who did. He refused a generous invite to share the Christmas meal from his nephew. This was rightly seen as cruel, mean, mean-spirited and immoral. Scrooge was incapable of any joy or love. Matt Hancock wants to ruin your Christmas. He wants you to uninvite the relations you have invited to share your Christmas meal. Hancock, like Scrooge, is mean, mean-spirited and cruel. Ignore him. Keep Christmas as you will.
I wish you and yours every comfort and joy this Christmas. Know in the New Year that we at TCW will not rest until every last mask is burnt and 2m sign is peeled off the pavement. Anything less is defeat. 
Excellent!
On Tuesday, December 15, she opined on the type of people who love lockdown. Someone from Scotland responds:
In case anyone thinks Labour would be any better on Christmas celebrations, their party leader Sir Keir Starmer also wants celebrations on the feast day of Christ's birth scrapped:
This came up at Wednesday's PMQs (Prime Minister's Questions).
Fortunately, Prime Minister Boris Johnson echoed the words of one of his cabinet ministers, Chief Secretary to the Treasury Steve Barclay:
Guido Fawkes reported Steve Barclay told Radio 4's Today programme on Tuesday that Britons should (emphases in the original):
"try and minimise their contacts" in the week before Christmas. Yet still sticking to the four nation, five day relaxation. For now…
Barclay also advised that when families gather they do so "in a way that isn't the maximum of what the rules require but the minimum that they as a family need to do."
That means that Transport Secretary Grant Shapps's subsidy of public transport is still on …
… and Conservative rebel MP Mark Harper — one of the good guys — can rest easy:
Returning to public transport, anyone travelling to London will be greeted with Christmas cheer:
Bob Moran has been doing some great political cartoons for the Telegraph mocking lockdown. He's found a fan in Daily Mail columnist Peter Hitchens:
I hope that Bob Moran — and Peter Hitchens — have a happy Christmas.
Here's Bob at work:
Here are the Models, mocking Chief Medical Officer Prof Chris Whitty and Chief Scientific Officer Sir Patrick Vallance:
Jokes aside — and as necessary as they are right now — it is alarming to think about how a three-week lockdown turned into one that lasted over nine months.
I wrote a few weeks ago here that this is the wildest conspiracy ever. We've moved beyond 'theory'. We're living it:
As regular readers of mine know, my principal worry is the economy.
Here's Klaus 'Great Reset' Schwab, the Founder and Executive Chairman of the World Economic Forum, discussing the COVID-19 group that will address — and, in his mind, solve — all the problems of coronavirus and the world in general. Business, he says, will be a big part of this. Be afraid, be very afraid. This is what he's actually saying:
In closing, let's return to London.
Deaths are normal for this year. This is a five-year chart:
London's hospitals are not overly burdened either, especially compared with 2018 and 2019:
And why do we not receive any information from the Department for Health and Social Care about a prophylaxis for COVID-19? Instead, we're pushed into taking a vaccine with messenger RNA. Revolutionary, for sure, but can we be certain it will work and is safe?
One wonders what will happen next year.
Yesterday's post summed up the week's coronavirus news in the UK.
It was all rather interesting, ranging from vaccine distribution in Coventry to Sky News's Kay Burley being sent to Coventry and back to London — for a six-month suspension. Gosh. Talk about 'being sent to Coventry', i.e. ostracised.
More snippets from this week follow in the coronavirus crisis.
Remember medical statistics history — Prof Carl Heneghan
Prof Carl Heneghan from Oxford warns that we should not forget statistics pre-Covid. Let us cast our minds back to one year ago, 2019:
Most respiratory infections have gone down from this time last year.
COVID-19 is the only new addition with a dramatic upward spike.
An American physician speaks out
Dr Brian Lenzkes, an internist from San Diego, California, offered an interesting thread on coronavirus censorship in the medical community.
But, first, let me begin with the following madness which he rightly exposed. Influenza has disappeared? Pull the other. A San Diego County health official says so — because people are wearing masks:
Yet, there are no tests for flu.
Dr Lenzkes has excellent tweets about diet and coronavirus, among them the following thread about censorship on the subject:
Note the fifth tweet:
Meanwhile, non-COVID patients are losing their well-being
In Britain, the National Health Service has become the National Covid Service (NCS).
Many patients with other serious conditions are losing out on critical care. This lady has lost her sight because of the NCS:
WHY?
Surely, after over 70 years, the NHS, sorry, NCS, can — and should — do much better.
Helen is only one of thousands who have gone without the care they needed.
The unvaccinated deserve nothing?
The chairman of the Oxted and Limpsfield (Surrey) RAFA — Royal Air Force Association — tweeted that those without the coronavirus vaccine should be denied service. In his opinion, there is no excuse:
Wow.
Many of us recall when the RAF fought for our freedom:
A London plumbing firm could mandate the vaccine for customers
Disappointingly, some service providers plan to discriminate against the unvaccinated.
This is Charlie Mullins, who heads London's famous plumbing firm, Pimlico Plumbers. He gave this interview from his second home in Marbella:
Meanwhile, in Canada …
On Wednesday, December 9, the deputy premier of Ontario made a statement about coronavirus vaccines.
They are not mandatory, but if you don't get vaccinated, your life will not return to normal:
However, the vaccine does not guarantee immunity
In any case, the vaccines do not guarantee immunity. They purport only to make the coronavirus episode less severe, much like the flu vaccine. Isn't there a preventive solution, e.g. Vitamin D supplements, natural summer sunshine, a good diet, that could prevent the virus taking hold? I think we should be told:
In the US, overall death figures are low
Yes, despite what we read in the media, in 2020, the United States has a low overall death toll compared with previous years:
This woman is indignant over the lockdown(s) which have seen many shops in the Palisades Center in West Nyack, New York close (occasional language alert):
Londoners could be entering the dreaded Tier 3
The same nihilistic restrictions are going on in England, with the threat of London entering Tier 3.
This was yesterday's headline in the London Evening Standard:
In conclusion
This is about the size of it. 'Submit and obey'? Not on your Nelly:
Let's remember:
In conclusion, the aforementioned Dr Lenzkes quoted the late Rod Serling from the original Twilight Zone:
It's interesting that some did not think the warnings were strong enough:
Rod Serling and others warned the way they were able to do — based on their knowledge at the time.
Why do we ignore history?
Happy Thanksgiving to all my American readers … 
… wherever you might be experiencing lockdown.
I wish all of you a good day, however different it might be in 2020.
Lately, I've been watching Howie Carr every weekday on YouTube to find out how the election results are going.
Even now, Joe Biden is not yet president-elect. For the media, he is more like the president-select (all credit to Howie).
President Trump still occupies that spot, at least until January 2021, at least.
As I wrote this post, he rightly had a go at General 'Mad Dog' Mattis:
He highlighted Wisconsin's suspicious election results …
… and pointed out a fact about the 27 House races that notional experts said Republicans would lose. Republicans won all 27:
He rightly celebrated the Dow Jones Industrial Average reaching 30,000 for the first time in history. Never let it be said that this was Joe Biden's doing. It was Donald Trump's policies that made this beautiful record landmark possible.
This is the ninth stock market record in 2020 and the 48th of the Trump administration:
President Trump pardoned the Thanksgiving turkey, a tradition that began in the 1860s during Abraham Lincoln's administration when his son made friends with a turkey the Lincolns were planning to eat for Thanksgiving.
This year, a beautiful bird, Corn, came from Ames, Iowa, with his friend Cob — Corn and Cob, corncob — for the ceremony. They returned to Ames afterwards with the farmer who bred them:
Now back to Howie Carr, who also covers the latest coronavirus news on a daily basis.
Pity Americans who have to put up with Dr Anthony Fauci. Even Britons roll their eyes at his advice.
A disgusted English friend of mine scorned Fauci's 'don't kill Granny' advice. I shook my head at 'a quarter of a million deaths', which were revised downward drastically during the summer as being deaths with COVID and not of COVID. There's a big difference:
Back to the 'killing Granny' narrative — this is the other side of the story for many elderly with younger family members:
Too right.
Here's another choice morsel from Fauci:
I would love to know what Fauci is doing for Thanksgiving, but he doesn't have a Twitter account and it is too painful listening to his idiocy.
As I write on Tuesday, Howie has been reading out the American resistance to lockdowns and restrictions from news articles. These detail how the great and the good have been dictating, sometimes under penalty of law, how people like you and me should live our lives with an illness that has the same fatality rates as the flu. Note that this does not mean coronavirus is synonymous with flu.
Never mind Fauci. American governors have become more brazen and authoritarian with every passing day, no more so than at one of the sacrosanct, inviolable national holidays: Thanksgiving Day, which is celebrated this year on Thursday, November 26.
Let us make the rounds, coast to coast, to see what these governors have been doing, starting on what used to be known as the Eastern seaboard.
Massachusetts
Republican — actually, RINO — governor Charlie Baker (Joe Biden calls him Charlie Parker) has been issuing various prohibitions for ages.
This is his advice to the Commonwealth of Massachusetts (as it is officially known) for Thanksgiving, the kick-off to the holiday season, which ends in the US on New Year's Day. I enjoyed the response to Baker's advice — well said:
New York
Let's move somewhat south to New York State.
Howie Carr plays the best clips of Governor Andrew Cuomo.
Cuomo's monologues sound as if they are clips from horror movies until Howie says that they're the governor's pronouncements. Scary.
I don't have any of those audio clips, but Cuomo's tweets about Thanksgiving are unintentionally amusing.
Before I go there, however, let's look back to the beginning of the month, two days before the election on Tuesday, November 3.
There was a massive Trump car rally on the bridge named for his father, Mario Cuomo.
As far as I am concerned, the Governor Mario M Cuomo Bridge will always be the TAPPAN ZEE BRIDGE.
This was held in the rain. I embraced the enthusiasm and wished I could have been there:
The current Gov Cuomo, a Dem, as was his father, does not like the fact that President Trump has been able to announce two coronavirus vaccines:
On Friday, November 20, a group of business owners in Buffalo, upstate near Canada, told sheriffs and one or more notional health inspectors to get lost.
Gateway Pundit reported, in part, that the business owners were in a gym. Gyms are/were currently closed because of the Chi-vi (emphases mine below):
Business owners in Buffalo, New York fed up with Cuomo's authoritarian Covid lockdown orders asserted their Constitutional rights and kicked out sheriffs and "health inspectors" on Friday night.
50 business owners gathered inside of a shuttered gym in Buffalo, New York Friday night when two sheriffs and a so-called 'health inspector' showed up to harass the group in response to an "anonymous tip."
The business owners shouted down and kicked out the health inspector and the told the sheriffs to come back with a warrant.
Well done!
The story comes from the Buffalo News.
This brings us to Thanksgiving.
Cuomo warned New Yorkers to stay at home within their own households, so much so that the New York Post reported that there are big window decals with a photo of Cuomo snooping in people's homes, accompanied by an image of a turkey.
Interestingly, the company that makes the decals is also located in Buffalo:
One upstate company wants Gov. Andrew Cuomo to be the biggest turkey at your Thanksgiving dinner this year.
The Buffalo-based design firm Custom 716 is selling stickers of the governor's face that can be put on a window to make it look like Cuomo is peering inside — presumably to make sure not too many people are there to celebrate the holiday this year.
The sticker is a clear way of ripping Cuomo for demanding that New York families avoid gathering in large groups for the holiday out of fears of spreading COVID-19.
"Great for all gatherings, sure to get laughs, great for your business or your home!" they write about the $10 sticker on their firm's website.
"$10 and I will mail it to you for free, or pick up is available. Located in North Tonawanda, NY," the description reads, offering a promo code allowing customers to bypass the $8.05 shipping and handling fee.
Cuomo has been begging New Yorkers to spend Turkey Day alone, warning the coronavirus's rapid spread has increased in part thanks to small, indoor gatherings in recent months as the weather has turned slightly chillier.
"It's your family, it's your home, it's your table — these are all environments where you feel safe and that's the beauty of Thanksgiving," he said during a phone conference briefing with reporters Thursday.
"Your safe zone is not a safe zone, your safe zone is dangerous this year."
When you hear the audio of him saying that (thanks to Howie), it sends chills down the spine.
Fortunately:
politicians and law enforcement agents across the state … argue it's nearly impossible to enforce caps on indoor, private gatherings.
At the time, Cuomo included himself in that diktat:
However, a few days later, Andrew Cuomo announced big plans for a family get together. Hmm, interesting:
Here's a tweet, including a photo of the snoop decal from Buffalo. Note the 'for thee, but not for me' response from someone living in Governor Pritzker's fiefdom of Illinois (see below):
Howie Carr said on Tuesday, November 24 that Cuomo got so much blow back from New Yorkers that his family's plans for a communal turkey dinner changed. One of his daughters would not be attending (H/T Gateway Pundit):
Aww.
Also:
His daughter, wearing a tee shirt with 'New York tough' emblazoned across it, tweeted:
The Rochester Democrat and Chronicle reported:
New York Gov. Andrew Cuomo abruptly canceled his Thanksgiving plans Monday, less than two hours after revealing he planned to spend the holiday with his mother and two of his daughters.
During a radio interview Monday around 3:45 p.m., Cuomo revealed his "current plan" for the holiday: His 89-year-old mother, Matilda, and two of his three daughters, Michaela and Cara, are planning on joining him in Albany.
…By 5:30 p.m., Cuomo nixed the gathering entirely.
Good.
Hypocrisy is most unbecoming.
New Jersey
Just west of New York, across the Hudson River, New Jersey's governor Phil Murphy was accosted by angry diners when he was eating out with his family and appearing without a mask. New Jersey has had a particularly arduous lockdown.
Remember, Phil Murphy won't have to worry about where his next meal is coming from. The taxpayers are footing his bill:
Murphy, who, Howie Carr says, attended the same high school and college as Massachusetts's Charlie Baker, is still trying to frighten his state's residents:
His wife is at it, too:
I couldn't agree more about the gaslighting.
North Carolina
Moving several hundred miles south, North Carolina's Governor Roy Cooper approves of business closures in Greensboro:
On Monday, November 23, he issued a Thanksgiving sermonette on the 'stay at home' theme, most of which follows. Like the UK, he has a colour-based 'tier' designation:
With that sort of warning, what North Carolina resident could possibly want to go through with (gasp) a family or friend oriented Thanksgiving dinner?
Amazingly, people in North Carolina have not been able to attend church — or any sort of celebration — for nine months. He has the nerve to tell them to keep it up 'just a bit longer' — for November 2021. Good grief:
Governor Cooper has even better news for the run-up to Christmas:
Excellent response.
Illinois
Let's travel around 1,000 miles northwest to Illinois.
Governor JB Pritzker comes from a family of real estate moguls. As one would expect, he can escape Illinois, lovely as it is, to take a break at family properties elsewhere.
Last summer, he defied his own executive order to take part in a protest in Chicago. Pritzker is the man in the blue and white checked shirt in the second photo below:
More recently, Howie Carr said that Pritzker's immediate family have been spotted at their Florida farm which has horses that his children can ride. Howie, now a Florida resident, lives in the vicinity.
Hmm.
A Republican congressman from Illinois called out Pritzker:
Someone replied:
Fortunately, Pritzker's and Illinois's directives, such as these …
… are being ignored. Just look at Chicago's O'Hare airport:
Well done!
Gee, 20 years on, the TSA still have their checkpoint. Why didn't President Trump ever repeal the Patriot Act? 'There's a there there', no doubt.
For those Illinois residents who will not be travelling for Thanksgiving, there is no absolution if you live in Chicago. On November 15, a spokeswoman from Mayor Lori Lightfoot's office said, 'You are the problem; you are putting everyone at risk' (see the 11-second mark):
Yet, anecdotally, the vast majority of Chicagoans are wearing masks:
Speaking of masks:
Chicago — the Windy City — which is also darned chilly at this time of year, is pushing OUTDOOR dining in a TWO-sided tent!
You could not make this advice up:
As for Thanksgiving dinners, Chicago mayor Lori Lightfoot has cancelled them. She is pictured in the photo above with Governor Pritzker at a June 2020 protest. Note that CNN has not shown the official US COVID-19 death count, which is still at 'with' + 'of', as it was last summer:
Interestingly, during lockdown in April, Madame Mayor felt compelled to get her hair cut when she had told ordinary Chicagoans that hairdressing was non-essential. See the Daily Mail report from April 12, complete with photo of her with her hairdresser, no social distancing required.
Washington
Let's leave the Midwest for the West Coast, starting in the most northern state, Washington, home to Seattle, the site of much summer mayhem.
Governor Jay Inslee, who did not oppose said summer mayhem, is now telling Washington residents not to get together for Thanksgiving. This advert is unbelievable:
COVID-19 can find you everywhere! Woo-oo!
Inslee thanks Washington residents for not celebrating one of America's two most historic holidays this year. The reply is excellent:
Oregon
The state immediately south of Washington is Oregon.
There Governor Kate Brown is all in for the deadly coronavirus narrative, especially at Thanksgiving:
On Monday, November 23, she asked for Oregonians to snitch on each other at Thanksgiving.
Hot Air has the story, first reported in the Washington Times. Reporter Jazz Shaw says:
I guess nobody told Oregon Governor Kate Brown about the old rule regarding snitches and stitches. With the holidays fast approaching and an increasing number of citizens growing tired of government mandates forbidding them from gathering with friends and family to celebrate, Brown is concerned that people may simply ignore her orders and gather around the feast table anyway. So what's an autocratic executive to do? The answer is as simple as pumpkin pie. She'd like people to keep an eye out for large gatherings in their neighborhood and call the police if they see any suspiciously large, turkey-related activity going on. That's an idea that's sure to put everyone in the holiday spirit, right? (Washington Times)
This must be one of the snottiest adverts about family ever made. See what you think. A photo of the governor follows (she's not the one with the pink gloves):
Let us not forget that Portland has had mayhem going on since June. Every doggone night for months on end:
California
The most blatant nose-thumbing has come from California's governor Gavin Newsom, who with the co-operation of mayors and county officials has kept the Golden State under lockdown for most of the year, with most counties at the top two highest tier levels during that time.
The status holds true, if not worse, even now:
Meanwhile, Governor Newsom has been releasing prisoners sporadically because they are in danger of catching COVID-19. Forget about law-abiding citizens:
One used to think California voters were being silly in continuing to vote in Democrats.
However, in recent years, a growing number of Americans think that Democrats have won so many elections because of voter fraud:
With regard to the curfew, at least one protest took place. This is from Huntington Beach:
Protests last summer in the state were acceptable to most, but the anti-lockdown and anti-curfew ones attract comment. Fortunately, some can discern the truth:
Newsom has seemingly bought into the mask narrative, even though that policy has not improved his state's figures:
Exactly. Probably more adjusted statistics. We have them in the UK, too.
However, right now, more Californians are interested in Newsom's social life during lockdown:
With regard to masks …
No one cares that the Newsom family is self-isolating for a fortnight:
The tweets kept coming and coming:
Newsom isn't alone, it seems, in rule breaking. Is this the California state legislature? Yes, it is:
By the way, masks are probably not a good conversational topic for Thanksgiving. See this brief exchange:
But I digress.
The three-star French Laundry in Yountville (Napa Valley) is one of the world's most famous restaurants.
In the 1920s, it was used as a French steam laundry, hence the name.
In the 1970s, the then-mayor of Yountville Don Schmitt and his wife Sally turned the building into a restaurant.
In 1994, the French chef Thomas Keller bought the restaurant and made it into the legend it is today.
Friends invited Gavin Newsom to the French Laundry for a birthday celebration on November 6 during California's lockdown.
Talk about 'for me, but not for thee'.
The Daily Caller reported:
Photos show the maskless governor of California dining indoors at one of the highest rated restaurants in the world despite his restrictive coronavirus guidelines for the citizens of California.
Democratic California Gov. Gavin Newsom can be seen dining at the Michelin-starred French Laundry on the evening of November 6, according to photos obtained by Fox LA. The restaurant, located in California's Napa Valley, is considered "the pinnacle of California dining" and has been ranked the best restaurant in the world numerous times, according to various outlets.
Newsom has said the restaurant was outdoors, but FoxLA reported that the room's glass sliding doors had been closed, making the dinner party indoors. Newsom's office did not immediately respond to a request for comment from the Daily Caller News Foundation.
The group was so loud that customers complained:
"While we were there we realized there was a very loud party going on in a room 20 feet from us," the woman who took the photos told FoxLA. "It was a bit annoying since you're spending hard-earned money to go there. It got louder and louder and so they had some sliding glass doors that they were able to close, so then it was a closed-off room but you could still hear them with how loud they were."
She continued: "I just happened to look over and realize hey is that Gavin Newsom, who is that? And I did ask one of the waitresses and she confirmed it was, so I was able to take a couple of photos, I was able to document this especially since nobody was wearing a mask. It was a very large group of people shoulder to shoulder, something that he's always telling us not to do so yeah it was a bit annoying for sure."
Newsom has urged California residents to wear face masks "in between bites" at restaurants and announced Monday that California is "pulling an emergency brake" and mandating the most restrictive tier of coronavirus restrictions for more than two dozen California counties …
The governor also warned that he would announce more COVID restrictions Friday ahead of Thanksgiving.
Newsom apologized Tuesday for attending the dinner party, calling it a "bad mistake" and saying that he became uncomfortable after arriving when he realized that the group was larger than he expected, according to FoxLA.
…
But the woman who took the photos said Newsom did not appear uncomfortable.
"I was surprised because it didn't look like he was uncomfortable being there until the very end until people were looking at him and staring at him as he was leaving the room," she told FoxLA.
Not surprisingly, the dinner made a splash in California's media:
A few days ago, the California IBank had the nerve to tweet this. I applaud the reply:
That is so true.
Words fail me.
On Thanksgiving, when in doubt, eat more and add more butter.
I hope that those celebrating Thanksgiving can enjoy their dinner the best they can — with hearty gratitude. (Things could always be worse.)
Yesterday's post discussed England's new three-tier lockdown system and the 10 p.m. curfew on hospitality venues.
I ended with tweets from a publican in Essex, whose story I will go into below.
However, a few news items are worth looking at first.
Yesterday was Global Handwashing Day:
That day, Matt Hancock, Secretary of State for Health and Social Care, announced that more cities in the north of England would be moving to Tier 2. London and the adjacent county of Essex are also moving to Tier 2 as of Saturday morning, 00:01:
Essex has a low rate of positive tests, or 'cases':
London also has a low case rate. With a population of 9.3 million, it currently has 40 hospital admissions per day. On March 23, that figure was 505.
The death rate in the capital is also very low compared with the height of the pandemic earlier this year.
Conservative MPs representing London constituencies were not happy with all 32 boroughs being in Tier 2:
Here's a more detailed graph of London:
These lockdowns no longer make sense:
Imagine the impact on the hospitality industry:
Guido Fawkes has the Tier 2 rules (emphasis in the original):
People must not meet with anybody outside their household or support bubble in any indoor setting, whether at home or in a public place

All businesses and venues can continue to operate, in a Covid-secure manner, other than those that remain closed in law, such as nightclubs and adult entertainment venues

Certain businesses selling food or drink on their premises are required to close between 10pm and 5am. Businesses and venues selling food for consumption off the premises can continue to do so after 10pm as long as this is through delivery service, click-and-collect or drive-thru

Schools, universities and places of worship remain open

Weddings and funerals can go ahead with restrictions on the number of attendees

Organised indoor sport and exercise classes can continue to take place, provided the Rule of Six is followed

The "Rule of Six" will continue to apply outdoors and in private gardens

People should aim to reduce the number of journeys they make where possible. If they need to travel, they should walk or cycle where possible, or to plan ahead and avoid busy times and routes on public transport
As I pointed out yesterday, there is money to be had in Tier 2 and Tier 3 lockdowns:
As London will be in Tier 2 lockdown, Speaker of the House Sir Lindsay Hoyle has banned alcohol in the House of Commons catering outlets on the Parliamentary estate:
The Government have stated that their new tiered rules make them easier for the public to understand, but they are still confusing.
Adam Brooks, who owns two pubs in Essex, has been tweeting about the regulations:
This week, Spiked interviewed Adam Brooks for his perspective on pubs during the coronavirus crisis:
The interview appeared on October 13: '"The pub industry is on the verge of collapse"'. Excerpts follow, emphases mine.
Adam Brooks says that the pandemic has damaged two viable businesses which are seasonal, something many of us do not consider when thinking about pubs. The mask policy has not helped:
… I have never known anything like this – it's quite worrying.
One of my pubs is very seasonal in its trade – it's in the middle of the forest, and it's food-focused. Lockdown meant I missed all the good weather of April, May and June. I normally make losses through the winter, and those months get me where I want to be. But I have not had that this year. We were lucky to have good weather when we reopened, and up until about two and a half weeks ago, I was optimistic that we would get through to March and have a fairly normal 2021, or if anything a good one, due to people's desire to celebrate freedom. But the past two and a half weeks, with these added restrictions, have put a real dent in takings. The mask rule has put some people off – I have got friends that just don't want to go out because they don't want to wear masks.
My other pub is a backstreet pub. It survived on 60 to 70 people standing up around the bar on Friday and Saturday nights. New things like table service and having to have extra staff make it a real challenge. If the government brings in more rules, I think it would be the final nail in the coffin for a lot of us. At that point, it would probably be best if we closed and did some sort of deal with the breweries to reopen in more normal times. But, unfortunately, that would not protect the staff.
I am losing as much as or more than I would be if my pubs were closed. The worst thing is that being a leaseholder often means having personally to guarantee any future debts against your house. That means I have also got the risk of losing my house down the line if things go really badly.
He described the profile and habits of customers at his backstreet pub:
My backstreet pub is situated amid housing and other restaurants and shops. In the past I would have customers come in before they went for a meal at a restaurant. Then, around half past nine or 10, I would have customers come in who had finished their meals in restaurants, and just wanted an hour or so to chill out or to catch up in the pub. I have lost all of those people. I have lost the people who get home from work on a Friday night, put the kids to bed and pop to the pub. They are just not coming out because it's not worth it. Overall, the curfew and the mask rules have reduced that pub's trade by about 35 per cent.
Although Brooks appreciates having been able to take advantage of the coronavirus support from earlier in the year, he has little confidence in the Government's handling of the crisis:
We were promised the initial lockdown would be brief, and I accepted it. But since June I have been unable to back this government on Covid. We have seen no evidence for the measures enforced on hospitality. It seems to me like the government is trying to put together retrospective evidence to back up these restrictions – and I don't think it has got any …
If the government could explain why it is doing these things, that would be fair enough. But it can't. Covid cases linked to hospitality are hovering at around three to five per cent of the total. To see an industry crash when there is no real proof that it is causing a problem is really hard to take.
Essex County's move into Tier 2 could be very damaging for his pubs. Tier 2 was not yet on the cards when Brooks explained the effect of another lockdown or more restrictions:
This is a bit of a grey area. If we are suddenly hit with a law, not just a guideline, that says people from separate households can't mix, we will be choked out over two or three months. If there are any more restrictions than we have in my area now – masks, the curfew, tables of six and the various other stipulations that we have – I think the industry will collapse. I really do. If it's for any more than a couple of months, I can't see the industry surviving.
A lot of publicans realise we are probably not going to earn any money until March. I have not really earned a penny since last March. Many of us can get by with the loans. But we cannot get by if our businesses are losing £2,000 a week or more until next year. In that scenario, we are goners.
The pub industry is meaningful to many people, a home away from home:
My old backstreet boozer-type pub really is the front room of many older people who want some peace and quiet or some social interaction outside of their family home. It's a meeting point and it's a community hub. A lot of the time, the pub is these people's lives. During the initial lockdown, when my pub in the forest was closed, I saw two or three old guys with cans of lager sitting on the pub benches outside. That was very telling. We had stripped away a huge part of their lives that they could not do without. They could not get drinks from the pub, but they were just coming for the scenery and hoping that sufficed. Socially, it would be a disaster if pubs did not survive.
He also pointed out that an important supply chain revolves around pubs:
The pub industry employs something like a million people. If it collapsed, the supply chains would collapse, too. And that includes everything from breweries to greengrocers to meat suppliers to wholesalers to cleaners. People don't realise what the pub industry supports in this country, and that's a shame because sometimes people just think I'm sticking up for a place where people get drunk and disorderly. Your average pub isn't like that.
Brooks rightly takes issue with the Government for not consulting people at all levels to understand the pub industry. At minimum, he says, Government ministers could have met with a CEO from a brewery to get a better picture.
He also has a low view of the covid crisis modellers from SAGE:
The scientific modellers, who have arguably got us into this mess, don't seem to understand how people behave.
Brooks thinks that the 10 p.m. curfew should go in return for the following:
I have come up with a list of a few measures pubs could take in return for getting rid of the curfew. It includes things like having a designated staff member encouraging people not to congregate outside at the end of the night. We could allow the authorities access to our CCTV if they think there is a problem. We could commit to sending a weekly report to licensing authorities. We could have a rule whereby the last customer entry is an hour before closing. These are basic things we can do in return for dropping the 10pm curfew.
He concluded by expressing his disappointment that, up to now, the big breweries and pub chains have not said much about coronavirus regulations.
However, Tim Martin, who founded the JD Wetherspoon chain, has been speaking out. Today, Friday, October 16, the London Evening Standard reported that his chain is losing money. He also thinks that England should move towards the Swedish 'herd immunity' approach:
In the year to July sales plunged 30% to £1.26 billion and the divided to shareholders – which includes 10,000 of the staff – went from 12p a share to zero.
Last year, 'Spoons made a profit of £102 million on sales of £1.8 billion.
Mr Martin called on the Government to follow Sweden's coronavirus-tackling approach in a bid to save his pubs.
Sweden was one of the few European countries not to impose a compulsory lockdown, with pubs and restaurants allowed to stay open, as health officials opted for a "herd immunity" drive to combat the pandemic.
The outspoken chairman suggested the UK follow suit, as more than half of England prepares to enter the Government's "high" or "very high" risk Covid alert tiers.
Yesterday, the Evening Standard reported on the damage that the tiered system is likely to cause the pub industry:
As Emma McClarkin, chief executive of the British Beer & Pub Association puts it: "Tier two measures mean pubs can remain open, but households cannot mix inside them. This completely kills our pubs' business model making many of them totally unviable."
… UKHospitality's chief executive Kate Nicholls said: "Being moved into tier 2 is a curse for businesses. They will be trapped in a no man's land of being open, but with severe restrictions that will significantly hit custom, all while unable to access the job support available in tier 3. It is the worst of both worlds for businesses."
Unfortunately, we have Government and SAGE members driving pubs into the ground.
Here's Sir Patrick Vallance saying there is no such thing as herd immunity. Wow:
Here's Matt Hancock condemning herd immunity in Parliament earlier this week:
Iain Duncan Smith MP (Con) has written an article for The Telegraph saying that our economy cannot go on like this:
I agree.
While everyone is empathetic to those who have lost friends or family to COVID-19, this is also true:
I hope that Adam Brooks's pubs survive. May they prosper next year.
I wish all publicans the very best for the future. This is a parlous state of affairs.
Breweries and heads of pub chains really should try to arrange a meeting with Matt Hancock or a Cabinet minister representing business interests.
On Monday, October 12, 2020, Prime Minister Boris Johnson announced a three-tier system for England in an attempt to make new coronavirus restrictions easier to understand:
He delivered a statement in Parliament and later addressed the nation. In the video clips below, Chief Medical Officer Prof Chris Whitty is on the left and Chancellor of the Exchequer Rishi Sunak is on the right:
These plans run for the next six months:
Earlier that day, Chief Medical Officer Prof Chris Whitty, Chief Scientific Officer Sir Patrick Vallance and Deputy Chief Medical Officer Prof Jonathan Van-Tam presented an update. It is unnerving when SAGE (Scientific Advisory Group for Emergencies) members make an announcement of upcoming health policy before the Prime Minister or the Secretary of State for Health and Social Care, Matt Hancock. They did this on September 21 as well, against a Government backdrop. They have official permission to do so, but it is unsettling to see. It looks as if they are in charge. Perhaps they are.
Hmm.
I very much agree with this tweet about SAGE members who are physicians, such as the aforementioned three men (emphases mine below):
'Drs' go into epidemiology and PH because they want the same salary as the frontline grafters without the hours, stress or risk.
So, how accurate were Sir Patrick Vallance's alarming projections from September? Not very accurate at all, as many people in England suspected three weeks ago, and deaths are thankfully minimal compared to springtime statistics:
The SAGE members spoke on Monday morning. Boris addressed MPs that afternoon.
The Conservative MP for Wakefield, Imran Ahmad Khan, rightly pointed out that a Conservative government should let citizens make informed choices for themselves:
As Conservatives, we often speak of levelling up. However, now is the time to level with the British people. There is no silver bullet. All measures to stop the spread of covid have painful effects on our economy, social lives and mental wellbeing. Voices on the Opposition Benches believe that British people are incapable of understanding complex issues such as Brexit. The Conservative party is the champion of individuals' rights to make autonomous decisions without state interference. Will the Prime Minister double down on our party's historic commitment to invest greater trust in the individual to decide what is best for themselves?
Boris gave his standard communitarian response:
Indeed, and I hope that the individual will also recognise that the risk that we carry—he or she carries—is not just to ourselves, but to the whole of the community because, in the end, we are all potential vectors of this disease and we may bring it inadvertently to someone who is more vulnerable than ourselves. That is the risk. That is why we are bringing in these measures, why we have had the package of measures that we have had throughout this pandemic, and why we now need to intensify them in some local areas now.
Boris answered over 100 questions in two hours. The session ended just before 6 p.m.
He addressed the nation on television at 7 p.m.
The adjournment debate in Parliament that evening revealed that the National Health Service would be more aptly named the National Covid Service.
Labour's Fleur Anderson, who represents Putney in south west London, spoke about the continued closure of the Urgent Care unit at Queen Mary's Hospital in Roehampton. Excerpts follow:
In August 1997, Queen Mary's Hospital, which is in Roehampton, ended its A&E service, and has since had a minor injuries unit, which the trust gave a gold-standard accreditation in November last year. So there is no A&E service in my constituency. The minor injuries unit was upgraded to an urgent treatment centre, with a GP added to the excellent nurse practitioner staff, earlier this year. In a normal year, the centre serves 16,000 to 18,000 people, so it is a vital service in our community.
During the peak of the pandemic, the decision was taken to temporarily close the service because of a lack of space for social distancing and to be able to adhere to Government guidelines, and also to move the staff to other areas that needed them more. The pharmacy for out-patients has only recently been closed, and at very short notice. Of course I understand, as do local residents, that changes had to made and that health services had to adapt. I fully appreciate that our NHS managers had to make some extremely difficult decisions on service provision as they faced the prospect of being overwhelmed, which they are now facing again, with the second wave. The continued closure makes us in Roehampton feel overlooked, and it is putting additional pressures on NHS services at Teddington, the walk-in centre at Kingston, St George's Hospital A&E and local GP surgeries. I am concerned that this will cause untold long-term damage to the health and wellbeing of our community.
I have been asked, "What about the person with the dislocated shoulder, the chest pain, the allergic reaction?" They all need to be assessed and stabilised urgently, but at the moment they are being turned away. I have met the chief executive of the hospital trust and raised these issues. I asked her to assure me that the centre would be reopened as soon as it was safe to do so, but she has not confirmed when it will reopen, if at all. That is very ​worrying. I hope to hear from the Minister this evening that he will support the trust in making plans to reopen the walk-in urgent treatment centre. 
I would like briefly to explain the impacts that the closure is having on local people. Anyone who goes to where the minor injuries unit used to be is asked to travel far away to the Teddington walk-in centre, to Kingston A&E or to St George's A&E in Tooting. Those bus journeys can take an hour, which can result in painful journeys or in many people not making the journey, not being seen and not being treated. I am sure the Minister will agree that an hour on public transport is an unacceptably long journey time when there is a really good hospital right there in Roehampton, but it is just not open for walk-in urgent care. One of my constituents wrote to me this week to say:
"I took my elderly father, who is nearly 90 years old, to Queen Mary's just over a month ago, because he had cut his fingers quite badly and they were bleeding. The kind staff there had helped us when my father had a similar problem last year and they knew how to bandage his fingers because he has very thin skin…Because the Centre was closed, we had to go all the way to Kingston Hospital which was quite stressful. While his treatment there was good, it would have been far easier if we could have gone somewhere more local to him as my father isn't used to travelling that far."
Also, some patients are unable to travel or should not travel. An example is patients with diabetic foot ulcers, who should keep their activity to a minimum to allow ulcers to heal. At the same time, if they have an infection, it needs treating immediately as it could deteriorate rapidly leading to the need for amputation. That is one group of patients who are not getting the care they need because the urgent treatment centre and the pharmacy are not open. There is an obvious health risk to people needing to travel further if they are seriously ill.
There is also an increased risk of covid infection through asking people to travel greater distances by public transport during the pandemic, especially when they are unwell or chronically ill. They could have an underlying condition, which might be the reason they are going to the urgent care centre in the first place. That would make them more susceptible to the effects of covid-19. Closing the pharmacy is having the effect of delaying patients receiving treatment, as they are now being referred to their GP by the clinics. If they cannot immediately get an appointment with their GP, this can lead to delays of up to 48 hours before starting their treatment. That is another impact.
There is also a knock-on effect on services in other places. The fact that 16,000 to 18,000 people a year used to be treated at Queen Mary's is putting pressure on St George's and Kingston, along with the increasing demand at the moment. GP surgery appointments are already at a premium, and this demand will only worsen as the difficult winter months approach. Even before the pandemic, it was reported that over 11 million patients had to wait more than 21 days for a GP appointment. In my constituency, there are 14 main surgeries and three branch practices. My team has called round all the local GP services. Several are still only doing appointments over Zoom, and in one local medical centre, a member of staff begged for the urgent care centre to reopen due to the pressure its closure is causing for GP surgeries.​
Increased demand for overstretched GP surgeries with finite resources ultimately means fewer local people's conditions or illnesses receiving treatment, and even more concerningly, serious and urgent illnesses such as cancer being missed and going undiagnosed. It is cancer diagnosis that I am particularly concerned about. As the Minister knows, lots of cancers are diagnosed when people present at hospital with a symptom. With the doors of the urgent treatment centre still closed, many cancers that might otherwise have been spotted will have been missed …
Edward Argar, Minister for Health, responded on behalf of the Government:
… I am conscious that the trust has yet to set out a firm commitment to a reopening date, but I join the hon. Lady in saying that I hope it will set out its future plans as soon as possible. I am conscious that she has met the trust's chief executive, Jacqueline Totterdell, to discuss these issues and plans for the reopening of the urgent treatment centre. Although that reopening date is still to be confirmed, I understand that the trust and local commissioners are undertaking work to agree a new covid-secure model of care before reopening, which is the right approach.
The hon. Lady highlighted not only the urgent treatment centre but its role in helping early diagnosis and treatment of cancers. I completely understand and recognise her concerns about the impact of the pandemic on cancer services and the importance of ensuring that cancers do not go undiagnosed. The NHS is working to restore the full operation of all cancer services, with local delivery plans being delivered by cancer alliances. Systems will be working with GPs and the public locally to increase the number of people coming forward and being referred with suspected cancer to at least pre-pandemic levels—I will come on to the performance of her local trust in a moment.
To support that, systems will help to ensure sufficient diagnostic capacity in covid-19-secure environments, through the use of independent sector facilities and the development of community diagnostic hubs and a rapid diagnostic centre. The hon. Lady is right to highlight that diagnostic capability is a considerable challenge, not least because, to put it perhaps a little bluntly, many diagnostic tests are very close and personal, and the equipment used is intimate in terms of looking inside the human body. The cleaning and infection control measures that are necessary between each patient make it challenging to see as many patients as would have been the case before the pandemic.
That last sentence worried my far better half, who asked, 'Does that mean they weren't cleaning between patients before coronavirus?'
After discussing cancer services, Argar discussed the Urgent Care pharmacy in question:
The hospital pharmacy is absolutely vital for people being able to have timely access to the medicines they need and being able to get them on site. Although people using it will have been treated and advised in hospital, they can none the less get very helpful advice from the pharmacy as well, so I share her view about the importance of that. As I have said, I include that in my offer to her—to discuss that with her and with the chief executive. I will endeavour to do that later this week …
I simply reiterate that I share the hon. Lady's view that, where services for perfectly good and legitimate clinical reasons have been temporarily closed or altered, it is extremely important that they are reopened as soon as trusts are able to do so and, where in the future any changes are proposed, that they are subject to the usual full public consultation, engagement and consideration. I do not want to see temporary measures becoming permanent by default, and she can read that as perhaps an expression of my view on what is happening in Roehampton …
I hope that I have been able to offer the hon. Lady some reassurances today. I thank her for securing the debate, and I very much look forward to meeting her …
Fleur Anderson was reassured. I hope that Queen Mary's Hospital gets back to full service soon.
The content of that debate was alarming.
Apologies for the digression, but this is the state of play for the NHS, or should I say NCS, not only in Roehampton but all over the nation. It is an absolute shambles.
Tuesday, October 13 — the almighty SAGE, no evidence needed
On Tuesday, October 13, Treasury Minister Steve Barclay laid out the Chancellor's expanded plans for financial support during the continuing coronavirus crisis.
The 10 p.m. curfew for pubs was also voted on later that day.
Mel Stride, the Conservative MP representing Central Devon, asked for scientific evidence about the curfew:
My right hon. Friend and the Chancellor of the Exchequer have done a great deal to support the economy, but there has to be a careful balance struck between protecting against the virus and avoiding further economic destruction. With ​that in mind, what scientific evidence has the Treasury received that closing pubs at 10 pm gets that balance right?
Steve Barclay did not answer the question and inadvertently pointed out SAGE's woefully inaccurate modelling (see graph at the top of the post):
We have to balance the evidence that the Government receive from a range of quarters. My right hon. Friend will recall that when the initial advice from the Scientific Advisory Group for Emergencies was put forward, the Government came forward with a range of measures, such as the rule of six and the curfew. Indeed, if we look at the projections that were made at that time, we see that we could potentially have had 49,000 or so daily cases by 14 October when in actual fact the figure on that date was 12,872. That indicates the fact that the package of measures put in place by the Prime Minister and the Chancellor of the Exchequer have had an influence. However, listening to the SAGE advice, it is recognised that we need to go further and that is why the tiered approach has been set out.
Mike Wood (Con, Dudley South) sounded the alarm about pubs in his West Midlands constituency:
A tenth of pubs have not reopened since lockdown in March while two thirds were already trading at a loss, even before restricted opening times, mandatory table service and the new restrictions announced yesterday. Will my right hon. Friend look at the support that is available for pubs that are not yet compelled to close, but are legally prevented from operating economically, and in particular state aid limits that threaten to prevent 10,000 pubs from receiving the support they need? Without that support, many thousands of pubs will close their doors and never reopen.
Barclay responded:
… Ultimately, that is why the Chancellor set out the wider package of support, recognising the concerns he speaks of with the tax deferrals, the loans, the business rate support and the measures on VAT, which are targeted at the sector because of the very real concerns he correctly articulates.
Bob Seely (Con, Isle of Wight) asked for evidence that compels swimming pools and gyms to close in some areas under the new restrictions:
Is there any specific evidence that swimming pools and gyms are centres for covid transmission? Has any research been done into rising obesity and unfitness levels, and has any research been done into rising unemployment caused by the closure of gyms and pools that is now happening in parts of the UK?
Barclay reiterated that those sectors were part of the reason for the Chancellor's expanded support package. Again, he could not provide any scientific evidence:
In some ways, that is slightly more of a Health question than a Treasury question, but I recognise that there is read-across from those businesses into the economy. In short, the opinion of the chief medical officer and the chief scientific officer is that those businesses do carry significantly more risk, which is why they have been harder hit in the guidance that has been issued.
What if it turned out that Whitty and Vallance were as wrong about that as they are with their astronomically mistaken 'case' projections?
I fully agree with the assessment of Sir Edward Leigh (Con, Gainsborough):
It is not surprising that more and more Members are calling for more Government support, because the Government are forcing more and more businesses, particularly in the hospitality sector, out of business. The Chief Secretary says that his priority is to help business. The best way to help businesses is to let them get on and do business. We are going bankrupt as a nation—there will not be the money to pay for the NHS or pensions. What is the Treasury doing to row back against other parts of the Government and insist that we must allow British business to operate? He did not answer the question from the Chairman of the Select Committee, my right hon. Friend the Member for Central Devon (Mel Stride)—what is the scientific evidence for pubs closing at 10 o'clock? Is he leading the fight to help Britain to stay in business?
Barclay replied:
With respect, I did answer it. I pointed to the projection given by the chief medical officer and chief scientific adviser at that time, the SAGE guidance and the fact that the package of measures put in place by the Prime Minister has resulted in a lower infection risk. The CMO and others would recognise that this is a range of measures. My right hon. Friend says that the Government have gone too far and that there is no evidence for the curfew. The tenor of most of the questions one gets is that we have not moved far enough and should be taking more drastic actions. That speaks ​to the fact that this is a balanced judgment. One needs to look at the range of measures we are taking, and that is what I would refer him to.
After that, MPs debated then voted on all the new coronavirus measures. All passed, including the 10 p.m. curfew for pubs across the nation.
Matt Hancock delivered the statement which opened the debate.
He took strong exception to the Great Barrington Declaration:
Some people have set out this more relaxed approach, including those in the so-called Great Barrington declaration. I want to take this argument head on, because on the substance, the Great Barrington declaration is underpinned by two central claims and both are emphatically false. First, it says that if enough people get covid, we will reach herd immunity. That is not true. Many infectious diseases never reach herd immunity, such as measles, malaria, AIDS and flu, and with increasing evidence of reinfection, we should have no confidence that we would ever reach herd immunity to covid, even if everyone caught it. Herd immunity is a flawed goal without a vaccine, even if we could get to it, which we cannot.
Well, not all of us get flu every year, and, in the wide scheme of things, COVID-19 has a 99% survival rate.
I agree with Hancock's second point about the impossibility of isolating older members in multi-generational households.
However, overall, Hancock really is in thrall to SAGE. They must be relishing the power they have over him:
John Redwood (Con, Wokingham) asked a simple question:
How long do the scientists think we will need these lockdowns for, and what is their exit plan?
Hancock had no real answer. The one he gave proves that lockdowns do not work. So much for SAGE advice:
We have seen the exit plan from local lockdowns. For instance, in Leicester, where we had a firm local lockdown, the case rate came right down. We lifted that and we have sadly seen it start to rise again. The case rate is determined by the amount of social mixing, and it reduces during a lockdown. In some parts of the country where the case rate has continued to rise, there is an argument for further ensuring that we do not reach the level of contact that is at the root of the virus spreading. The challenge is how to calibrate the lockdown to get the virus under control while doing the minimum damage to the economy and to education.
Huw Merriman (Con, Bexhill and Battle) pointed out the futility of a 10 p.m. curfew, as everyone pours out into the street and onto public transport at the same time:
The Secretary of State talks about a regulation on pubs closing at 10 o'clock, which has been in force for four weeks. There may be some undoubted positives for health, but we see some negatives with people amassing together on public transport and in the streets. Do the positives outweigh the negatives, as far as the science is concerned?
More waffle from Barclay, I'm sorry to say.
You can see some of Shadow Health Secretary Jonathan Ashworth's reply to Barclay in the video below. Ashworth says that the Government have not gone far enough, even if he opposes another full lockdown, or circuit-breaker, as it is now called.
The debate continued.
Addressing Matt Hancock, Dr Andrew Murrison (Con, Southwest Wiltshire), who is a physician, cautioned him against being closed-minded and advised looking at other voices in the medical world, including those of those who say that lockdown serves little purpose and should be confined to the vulnerable only:
I support these restrictions with a heavy heart. On balance, I will be supporting the Government this evening, but I want to make just a few quick points.
I would be very careful about subscribing to the Vallance/Whitty orthodoxy that informed these regulations, while not at all examining very carefully respectable bodies of medical opinion to the contrary. I would cite particularly the Heneghan/Sikora/Gupta line. It is important that the Secretary of State and his ministerial team address those things head-on and treat them with the respect that they deserve …
We need to be careful about groupthink, confirmation bias, a thin evidential basis and uncertainty masquerading as certainty. There is a huge margin of uncertainty with all this, and we all need to develop a level of humility in our attitudes towards dealing with this crisis. That is why I shall be supporting the Government this evening …
In all this, we simply do not know and we are learning all the time. We have to accept, I think, the expertise of those advising Ministers and that we have experts for a reason, but there is an alternative view. Unless we get a vaccine—goodness me, I hope we do—I think we may find that the cure is worse than the disease in terms of lives lost directly to covid, incidental lives lost to other common diseases—stroke, heart attack and particularly cancer—loss of liberty, loss of livelihood and the compete trashing of our economy. That is what is at stake. I do not envy the Secretary of State in his work.
Labour's John Spellar (Warley) made excellent points. I agree with every one of them:
There is a huge principle to be debated here. At the heart of it is the false dichotomy posed again by the Secretary of State today ​between hospitality and the economy and jobs, as though hospitality were not part of the real economy and millions of jobs did not depend on it. Tell that to the workers and businesses owners in pubs and clubs, restaurants and cafes, hotels and wedding venues, theatres and cinemas, betting shops, bingo halls and casinos and gyms, all of which are facing really hard times and challenges. They are facing closures, ruin and job losses on a massive scale. At the same time, as we heard earlier, Treasury support is weakening and the Chancellor of the Exchequer is not only losing the cost of support but suffering a major loss of revenue.
Unfortunately, the approach seems to be driven less by deep analysis and more by the dreaded doctrine of "something must be done". This is something; therefore we must do this irrespective of proportionality, outcome or impact. But this time it is even worse. It seems to be "something needs to be seen to be done" without any cost-benefit analysis or considering the impact on a beleaguered industry and a workforce facing mass redundancies. Accordingly, I and many other Members are unclear about the basis, either at a local or national level, of these proposals. The Chief Secretary talked earlier of anecdotes. I want a bit more than anecdotes.
Sir Richard Leese, the leader of Manchester City Council, rightly said on Radio 4 today that a far better way than closures and curfews is to give powers to local councils to take rapid action to shut down non-compliant venues. In my authority of Sandwell, which has an enviable contact rate of 85% led by the excellent public health director Dr McNally, we have had one case linked to a hospitality venue, and that was early on in the pandemic in a pub in Smethwick. The Express & Star, our evening newspaper, investigated and found that across the Black Country, which is home to 1.25 million people, there have been just 10 such incidences of covid, again all early in the pandemic.
In his opening speech, the Secretary of State did not give an indication of how long he thinks this can go on. It could last almost indefinitely unless we develop a vaccine, an event that, as the Prime Minister candidly admitted yesterday, is uncertain and would not be 100% effective. One of the tests of an exit strategy is considering how we contain the virus if we are not able to eliminate it, as we have had to do with major diseases throughout history and as many of parts of the world still have to do today.
Steve Baker (Con, Wycombe) brought up the economic damage done and his support for the Great Barrington Declaration. He said that the Government must find a middle way:
… three problems. The first is that a vaccine may not come. The second is that a vaccine may not be effective. The third is that all this is propped up on quantitative easing and ultra-cheap credit. Indeed, now we are reading in the newspapers about negative interest rates, and this is why I declared the interest. I think you have to have a peculiarly high level of economic education to believe that we can head towards £745 billion of QE and ultra-low or negative interest rates and that all this will not be a problem. I will not say any more about it. I think it will be a problem, and it is precarious indeed that the Government's strategy is propped up on such a monetary policy …
Personally, I think that privately the Government are a little more optimistic about the AstraZeneca vaccine, which my right hon. Friend the Prime Minister mentioned, ​but here is the thing: even suppose the Government had vaccinated the public with a successful, safe vaccine by Easter or possibly the summer, that still leaves our economy and Government spending propped up on ultra-cheap credit. The problem with that is that the Bank of England has told us on the Treasury Committee that if inflation comes in it will have to, under its mandate, fight inflation. That would effectively mean pulling the plug on Government spending. This is precarious indeed …
For the reasons that I have given, I am convinced that the Government must find an alternative strategic plan between the Great Barrington declaration and where we are today.
All Government measures passed in the votes that night.
Labour's mixed messages
Meanwhile, Labour's shadow cabinet are all over the shop.
On Tuesday, Jonathan Ashworth opposed a national lockdown, while saying that the Government were not going far enough with measures:
However, Labour leader Keir Starmer announced on national television that he wants a national lockdown, as Guido Fawkes points out (emphases in the original):
Why does Keir Starmer support imposing a national lockdown on areas with low Covid incidence whilst opposing regional lockdowns on areas with high Covid incidence? Whatever side of the argument you are on, surely it is clear that being on both sides of the argument at the same time makes no sense logically? Unless it is pure political opportunism…
Ashworth said, rightly that a national lockdown "would be disastrous for society… but I don't believe anyone in the house is proposing that…" Hours later Starmer proposed precisely that…
Tiered lockdown: public money from taxpayers or private enterprise?
In closing, this is what is allegedly happening in Essex, which is just to the east of London. This is puzzling, because Essex has low positive test rates.
Adam Brooks is a publican:
Essex Council deny that money is involved. The councillor giving the following statement said that the Council is doing it for health, not financial, reasons:
Fair enough.
The leader of the Council issued this video announcement, which was not well received by Essex residents (read the replies):
Essex aside, on the subject of lockdown money, Laura Dodsworth has written a lengthy article for Spiked, 'There's a financial incentive for councils to lock down'.
She stands by her article:
She explains that Liverpool Council made sure they received commitment to a financial package from the Government before entering Tier 3:
Liverpool mayors Steve Rotheram and Joe Anderson said that they did not agree with some aspects of the Tier 3 lockdown, but were aware that government would bring in rules 'with or without them'. And so rather than argue forcefully against lockdown, they negotiated to secure the best financial package possible.
This policy is not without its drawbacks:
The new funding package for councils is designed to alleviate the pain of lockdown, to sugar the pill. But the structure of the funding might end up providing local authorities with the ingredients to make lockdown cake indefinitely. It is specifically intended to support more testing, including door-to-door testing, sometimes with help from the military. But more testing leads to more cases. More cases lead to more lockdowns.
… the funding is also going towards enforcement of lockdown regulations and self-isolation, which there are fines for breaching. That, in turn, raises more funds – the revenue from fixed-penalty notices, whether they are issued by local police, environmental-health officers or new Covid marshals, goes into local-authority coffers. In theory, the lockdown fixed-penalty fines should be going straight back into public health (as littering fines would go towards the environment). But, in reality, revenue from fines is not always that well ring-fenced in local authorities.
Liverpool Council is nearly broke:
Back in April, Liverpool council warned it was facing bankruptcy. It's easy to appreciate that local leaders are anxious to secure funds to deal with the ongoing lockdown crisis. I am not suggesting that councils and local politicians would make calculated decisions to push areas into lockdown. But the road to hell is paved with good intentions. This financial model has the potential to become a vicious circle. Seasoned disaster-planner Lucy Easthope tells me: 'There is a tendency in reactive disaster funding to create dependency and to actively avoid thinking through the long-term harms and over-reliance [on emergency funds].'
Allegedly, London is likely to be next:
It will be interesting to see how this turns out in the months to come. I hope that the Treasury have terms and conditions attached to this funding.
The end of the road for England's pubs?
Since the smoking ban in 2007 and the financial crisis the following year, the number of pubs decreased from 50,000 to 39,000 in the UK. That was as of 2018.
Because of the earlier lockdown this year, more have no doubt closed — for good.
The new coronavirus regulations began on Wednesday, October 14:
Below is a video of the 'last hurrah', as my parents' generation would have called it, in Liverpool, before Tier 3 regulations set in.
Regardless of what one thinks of the video, according to the pie chart, when workplaces and schools/universities are factored in, according to Public Health England, hospitality accounts only for 3 per cent of coronavirus 'case' sources:
Not all pubs have to close, but in order to stay open, they must serve 'a substantial meal', as in New York City. A packet of crisps or pork scratchings will not do. The Pub Curmudgeon said that the Government have not precisely defined the term 'substantial meal', which could be problematic.
Meanwhile, Adam Brooks, the aforementioned publican from Essex, has given an interview to Spiked:
More to come tomorrow on how his business has fared during the coronavirus crisis.