You are currently browsing the tag archive for the 'Europe' tag.
On April 6, voters in the Netherlands participated in a referendum on an EU treaty for closer ties with Ukraine.
Nearly two-thirds — 61% — voted no. Thirty-eight per cent voted for the EU-Ukraine association agreement. The percentage of people voting was 32%, two points over the validity threshold.
Regardless of the results, in a way, it is almost a moot point. First, the referendum result is non-binding on the Dutch government. Secondly, Prime Minister Mark Rutte and his coalition parliament plan to modify their terms of the treaty to satisfy public opinion or risk losing in national elections to be held early in 2017. Thirdly, trade parts of the agreement are already in force and 27 out of 28 EU governments have already approved the treaty.
The big picture here is the disenchantment many Dutch have with the EU project. It's not so much an agreement with Ukraine, although that is part of it, but the popular change of heart of one of the six founding nations of the European Union towards the bureaucratic behemoth.
'No' voters say the EU is undemocratic and lacks transparency. They dislike the power Brussels has over their lives. They are worried about their own economic situation.
The Guardian explained that, for the Dutch government — as well as Ukraine's president Petro Poroshenko, who wrongly predicted 'Yes' would win — the fear is, as Poroshenko said, this will result in:
an internal Dutch discussion about the future of the European Union.
The article went on to state:
The referendum's Eurosceptic Dutch organisers have admitted the vote is essentially not about Ukraine but a handy hook to push a broader anti-EU agenda and "give citizens more say in Brussels".
It was triggered after organisers used new legislation allowing citizens to voice opinions on legislative decisions if they garner more than 300,000 signatures.
On April 13, The Guardian interviewed several voters from the Netherlands to find out why they voted against the EU-Ukraine agreement. These are not old, fusty-dusty people, by the way. I highly recommend the interviews, which are considered reflections of both sides of the EU argument. Excerpts follow.
Joanne, a law student in Leiden, said she was happy with the result:
Euroscepticism in the Netherlands has lingered from the moment the 2005 referendum result was ignored and we lost power over our foreign policy. People have sensed that they still have the power to control their own fate and that they can punish politicians for acting against our national interests.
She also alluded to the dissatisfaction she had with the coalition government which played a part in her 'No' vote.
Hannah, a regional archivist in Noord-Brabant, also took exception to the policies of the coalition government and was worried about the economic situation as well as cuts in state care for the vulnerable and meddling with the educational system. As for the EU, she echoed Hannah in the growing Euroscepticism since 2005 and added:
There was a majority no vote in Noord-Brabant, although it was also the province that ended up having the lowest overall voter turnout … Many people believe that the needs of the EU are put above those of individual member states. On the other hand I do think many Dutch people understand there needs to be some European unity, just not necessarily in its current state. 
Claudia, an assistant professor in Amsterdam, was also happy with the result. She grew up in a rural area, where Euroscepticism is more pronounced than in the cities. Overall:
That result also shows that Eurosceptic sentiments have been present for a long time. I do not necessarily see an increase. Instead, there might be more awareness among politicians that Dutch voters are sceptic about a political union with other countries, especially countries we lack common ground with …
The Netherlands does not have a single-issue, anti-EU party. Those who would like to vote against the EU have to choose between the far-right of Geert Wilders or the far-left parties. For voters like me, who thoroughly disagree with other opinions held by members of these parties, a referendum is a great opportunity to express anti-EU sentiments and to deliver the message that something has to change.
… The referendum is a great example of a bottom-up initiative to change national policy and I feel it is incredible over 30% turned up to vote for something most politicians did not bother paying proper attention to. 
Marinus from Groeningen said:
A lot of people would in fact support much greater EU integration as long as it is done right. Even no voters in this referendum have admitted that they would support the EU, if it were a better EU.
I agree with all of these people, especially Marinus, with regard to our own Brexit referendum coming up on June 23, 2016.
None of us dislikes Europe and nearly all of us — except for radicals — feel we should uphold our own civilisation, regardless of the conflicts we have had over the centuries from the Dark Ages to the Second World War.
Although we have our cultural and linguistic distinctions, we are united in our greater common heritage.
However, a growing number of us no longer wish to be associated with unelected, unknown Brussels bureaucrats who have the power to impose laws on the member states which gradually erode our national sovereignty and personal freedoms.
Of Europe, we say: take it seriously but wear it lightly. Let the EU nations manage their own affairs and come together only for large member-wide decisions on trade and security that affect us all.
Yes, a decade of referenda by member states voting one by one to leave the EU would stop the Brussels gravy train in its tracks. That's what many in government — even at national level — fear: cuts in grants and the shrinking of elite job opportunities at EU level.
That is why the media narrative, which largely centres on scaremongering about loss of trade, supports the status quo: staying in the EU.
No one opposing the current bloated European project says it will be easy to leave it. However, spending a few years roaming in the wilderness is a price worth paying when we emerge stronger and more sovereign than before.
Last year I finally got around to writing about the history of Valentine's Day.
(Graphics credit: FünMunch)
Since then, a bit more information has come in!
Let the story continue …
The French site l'Internaute has quite the summary of everything we always wanted to know about February 14, and is the source for the next few sections below.
Lupercalia
In ancient Rome Lupercalia was held every year on February 15. It was a year-end celebration of Faunus Lupercus, the god of fertility, shepherds and their flocks. It was also a rite of purification prior to the New Year, which fell on March 1.
The festival had three ceremonies. The first involved the pagan priests sacrificing a goat in the grotto of Lupercal, the wolf who nourished Romulus and Remus, founders of Rome.
The remains of the goat were then used in the ritual which followed. The priests daubed young members of noble families with the goat's blood which was a purification rite, representing a symbolic cleansing of the shepherds.
No doubt other animals were sacrificed, because the priests kept the blood and the skins for a race through the streets of Rome. They daubed themselves in blood, as they had done to the young noblemen. The skins served as a covering and switches. The priests and noblemen wore some of the skin and carried switches with which to whip people as they ran down the streets. Women were particularly eager for this, because it was said that a whipping was said to give a happy pregnancy and painless childbirth. (This is not the only pagan tradition in Europe where men used to whip women in late winter or early Spring. Central Europe has Dyngus Day, which takes place on Easter Monday and may extend to Easter Tuesday, when women get their own back on the men. No doubt there were more.)
Lupercalia culminated in a great banquet, where men chose their dining partners. This sometimes led to marriage.
It is also worth remembering that the story of Cupid and Psyche was part of Roman mythology.
Pope Gelasius I
Even once most Romans had converted to Christianity, Lupercalia continued to be celebrated.
In the 5th century, Pope Gelasius I wanted to put a stop to the festivities. He wrote a letter to Senator Andromachus in which he listed his objections to the pagan revelry. Gelasius criticised the immoral behaviour displayed and pointed out that the pagan worship and rituals did nothing against the disease epidemics which plagued the city 20 years before.
However, Andromachus was fond of Lupercalia and refused to forbid the celebrations.
Gelasius had no choice but to urge Christians to turn the day into one of true love. He chose February 14 to commemorate St Valentine as the patron saint of lovers. However, Wikipedia says that Gelasius initiated Candlemas — February 2 — and encouraged devotion to Mary, recalling her purity. Incidentally, February comes from februare, meaning 'to purify'.
Middle Ages
February 14 was not widely celebrated in Europe until the Middle Ages.
No doubt the notion of chivalry which was popular at that time gave rise to gentleness and honour on the part of men towards women.
Some pagan elements remained, even though the Continent was Christian by this time. A 'love lottery' took place in several European countries. Young people drew names of a partner of the opposite sex and wore that person's name on their sleeves for the following week. On the first Sunday of Lent, the Bonfire Festival took place. A 'knight' — a Valentine (see my post for an explanation) — from the February 14 draw was appointed to head the festival. He was accompanied by a young woman. They led a procession around their town or village. The people carried small torches to burn weeds and smoke out garden pests, such as moles, in order to ensure a good crop during the summer months. The festivities concluded with a bonfire.
It was also during this era that young women paid attention to the birds they saw during this time. Some species were said to indicate what sort of men they would marry. A robin indicated a sailor. A sparrow designated a man of modest means who would keep her happy. A goldfinch was said to presage marriage to a wealthy man.
The cross as 'x' — and a kiss
The 'x' has been used by Christians since the earliest days of the Church.
Initially, an 'x' at the bottom of a message indicated a thousand kisses.
The 'x' recalled the cross on which St Andrew, the apostle, died. He, like St Peter, did not consider himself worthy to die the same way our Lord did. Also like Peter, Andrew died as a martyr. He had gone to preach in what is now the Balkans and was crucified in Patras in the Peloponnese. During his lifetime, he had travelled all the way to what, today, is Kiev. Therefore, it is not surprising that after his death a great devotion arose to him.
The custom of the illiterate signing their names with an 'x' began in the Middle Ages. Those who did so had to then kiss that cross as a sign that they were telling the truth in court or another situation involving the law. Remember, the printing press was still to come, so Bibles were rare.
From this and from the earliest days of the Church, the 'x' came to symbolise a kiss.
Shakespeare
Last year's post looked at Valentine's customs through the Renaissance.
The source for the following material comes from The Telegraph's 2010 article, 'History of Valentine's Day'.
By the early 17th century, February 14 was widely celebrated as a day of love. Shakespeare made a reference to it:
in Ophelia's lament in Hamlet: "To-morrow is Saint Valentine's day,/All in the morning betime,/And I a maid at your window,/To be your Valentine."
Mid-18th century
In England, men began writing love notes on St Valentine's Day. In 1797, a book, The Young Man's Valentine Writer, appeared. It advised on which phrases, rhymes and words to use in these messages, which were precursors to the Valentine's Day card.
When sending messages by post became affordable, the possibility of sending Valentines anonymously became standard — and still is today in the UK.
19th century
By the beginning of the 19th century, sending Valentines was so popular that English factories began to mass-produce them.
In the United States, Esther Howland of Worcester, Massachusetts, began making and selling Valentine's Day cards in 1847. She was able to use a new innovation — paper lace — to adorn her cards.
20th century
Valentine's Day became commercialised with Hallmark Cards' Valentines in 1913. February 14 is one of the company's big card-selling occasions.
Then there was the St Valentine's Day massacre in 1929.
By the 1980s, a whole industry emerged around Valentine's Day. What used to be an occasion for a card and flowers or chocolates went upmarket when diamonds were marketed as the most desirable gift a woman could receive on February 14. Jewellery has since remained a popular gift.
21st century
In 2009, American retail figures showed that people spent an estimated $14.7 billion (£9.2 billion) on Valentine's Day cards and gifts.
In 2010 — nearly a century after Hallmark's Valentines appeared — 1 billion cards were sent around the world.
Enjoy your Sunday and best wishes for a happy Valentine's Day!
In 2016, Shrove Tuesday is on February 9 and Ash Wednesday on February 10.
Epiphany gospel readings – Year C
Before going into the ancient history behind Shrovetide, let's look at what denominations following the  Church calendar currently call the season of Epiphany.
Churches following the three-year Lectionary readings are using those for Year C until the first Sunday in Advent, when Year A readings begin.
The Lectionary readings for the Sundays after Epiphany normally focus on Jesus's divinity and ministry. In 2014, I excerpted an excellent explanation of the Epiphany season from St Paul's Lutheran Church (Missouri Synod) of Kingsville, Maryland. The church has since taken the page down, but my post has the salient points, among them (emphases mine):
Epiphany is … a season that lasts until the beginning of Lent and encompasses four to nine Sundays, depending on the date of Easter.
… the church concentrates on several of the other incidents from Scripture that show how Jesus manifested God's love to the world through His ministry of preaching, miracles, and healings.  What is common to each of these epiphanies is that in one way or another they make known the identity and mission of Jesus Christ: True Man and True God, born into this sinful world to be the Lord and Savior of all humanity.
This year, Sunday gospel readings included Jesus's baptism by John the Baptist (Luke 3:15-17, 21-22), His first creative miracle at Cana (John 2:1-11), His preaching at the synagogue in Nazareth when they wanted to throw Him off a cliff (Luke 4:14-21, Luke 4:21-30) and the Transfiguration (Luke 9:28-36, (37-43a)). Be sure to read the missing and optional verses!

Shrovetide
Before the post-Vatican II liturgical changes occurred in the Catholic Church and before similar adjustments occurred in Anglican and Lutheran churches, these denominations observed what was called Shrovetide.
Shrovetide begins on Septuagesima Sunday and comprises Sexagesima Sunday and Quinquagesima Sunday (commonly called Shrove Sunday). My post, 'The Sundays before Lent' explains what each of these ancient names mean and what they signified in terms of spiritual disciplines. In brief, they mark the days before Easter: 70, 60 and 50, respectively. Centuries ago, some Christians began Lenten fasting the day after Septuagesima Sunday.
The word 'shrove' is the past tense of 'shrive', an archaic verb meaning:
Present oneself to a priest for confession, penance, and absolution.
Christians were supposed to go to confession during this time, a customary practice before Lent began. In England, Abbot Aelfric instituted this practice in 1000 AD.
Even into the 20th century, people took Shrovetide seriously. In the 1960s, I knew a Catholic lady who explained that these Sundays were meant to exercise the consciences of the faithful, get them to focus on their sinfulness and decide on the appropriate spiritual disciplines they would need to undertake during Lent.
Carnival
The final days of the season are Shrove Monday and Shrove Tuesday.
Of course, by then, Carnival, where celebrated, is in full swing. In some countries, it lasts for a week. In others, it starts on the final weekend of Shrovetide. In both cases, the festivities climax and end on Shrove Tuesday.
According to Wikipedia, Carnival was an ancient pagan time of revelry. Certainly, early Church councils and synods attempted to curb the excesses which took place at this time. Wikipedia tells us:
Many synods and councils attempted to set things "right". The statements of Caesarius of Arles (470–542), which protested around 500 CE in his sermons against the Pagan practices, seemed to have formed the building blocks of the Indiculus superstitionum et paganiarum (small index of superstitious and pagan practices), which was drafted by the Synod of Leptines in 742 in which the Spurcalibus en februario was condemned.
Pope Gregory the Great (590–604) decided that fasting would start on Ash Wednesday.
He did this in order to draw a clear line of demarcation between Carnival and Lent.
My post 'Lent, denominational differences and freedom in Christ' has more on Carnival, including the origin of the word which:
derives from the Latin carne vale, or 'farewell, meat [literally, 'flesh']'.  In England, the word valete is still used occasionally in formal academic announcements (parodied in the satirical magazine Private Eye); valete is the plural of vale and is used when bidding farewell to more than one person or thing.
Shrove Monday
In addition to Carnival celebrations, Shrove Monday was also a time to eat foods that would need to be either consumed straightaway or abstained from during Lent:
Centuries ago, as Lent approached, flour from the previous year was near its expiry date, so to speak.  Similarly, eggs, milk and meat fat (e.g. lard) would also have to be eaten or discarded before the fast. No household threw out food.  Therefore, the European custom prior to Lent was to use up these foodstuffs.
Centuries ago, the British called this day Collop Monday. Collop means sliced or minced meat. It was a final opportunity to eat meat prior to Lent. The meal was often a breakfast, in which eggs also featured. If bacon was used, the cook or housewife reserved the fat for the pancakes served the following day.
Shrove Tuesday
Nearly all European countries mark Shrove Tuesday with a special food item or fat-laden feast, a final opportunity for enjoyment before Lent begins on Ash Wednesday.
These customs are centuries old and spread to other countries around the world with European exploration and settlement.
The Reformation could not put paid to old pre-Lenten customs which live on today. The British and many Commonwealth nations still call Shrove Tuesday Pancake Day. In Scandinavia and parts of Northern Europe, people enjoy semla, a sweet bun filled with frangipane and topped with whipped cream. People in Iceland celebrate Bursting Day by eating salted meat and peas.
Many countries celebrate Carnival or hold other ancient festivities on Shrove Tuesday.
In Britain, a number of towns in Britain hold pancake races, which date back to the 15th century:
The tradition is said to have originated in 1445 when a housewife from Olney, Buckinghamshire, was so busy making pancakes that she forgot the time until she heard the church bells ringing for the service. She raced out of the house to church while still carrying her frying pan and pancake, tossing it to prevent it from burning.[17][18] The pancake race remains a relatively common festive tradition in the UK, especially England, even today. Participants with frying pans race through the streets tossing pancakes into the air and catching them in the pan while running.
The most famous pancake race,[19] at Olney in Buckinghamshire, has been held since 1445. The contestants, traditionally women, carry a frying pan and race over a 415-yard course to the finishing line. The rules are strict: contestants have to toss their pancake at both the start and the finish, as well as wear an apron and a scarf. Traditionally, when men want to participate, they must dress up as a housewife (usually an apron and a bandanna). The race is followed by a church service.[17]
Another popular Shrove Tuesday tradition in England was the local football match. This has died out over the centuries, and the Royal Shrovetide Football Match in Derbyshire appears to be the sole survivor.
Yet, in the 12th century, a cleric, William Fitzstephen, wrote about a football match he witnessed in London. By the late Middle Ages, other towns and cities around Britain also held Shrovetide ball games. The types of games varied by region and tradition.
The Royal Shrovetide Football Match:
is a "mob football" game played annually on Shrove Tuesday and Ash Wednesday in the town of Ashbourne in Derbyshire, England. 
The match has specific rules and takes place not on a pitch but all over town:
The ball is rarely kicked, though it is legal to kick, carry or throw it. Instead it generally moves through the town in a series of hugs, like a giant scrum in rugby, made up of dozens if not hundreds of people.
Shops board up their windows and people park away from Ashbourne's main thoroughfares.
The match gained royal assent in 1928 when the future Edward VIII (the abdicator!) attended. In 2003, it was given royal assent a second time when Prince Charles opened the match.
Conclusion
It is fascinating to discover how ancient, widespread, varied and enduring these pre-Lenten traditions are.
This history provides food for thought on how our ancestors might have spent the days preceding Lent.
Today's news has more on the migration crisis, including an update on Alexandra Mezher, who was fatally stabbed in Mölndal, Sweden, earlier this week.
United Kingdom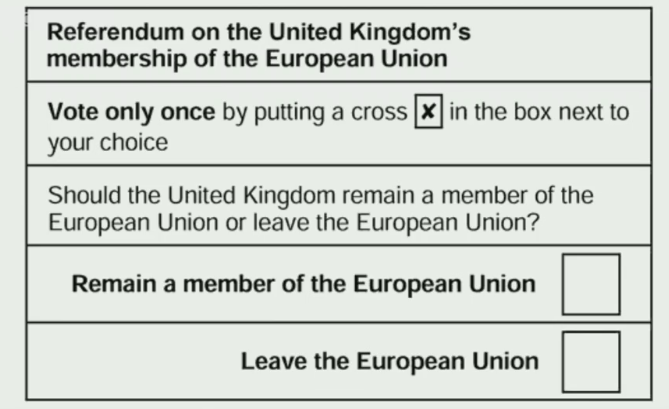 Whilst more than a few of us were relieved to read that our longed-for referendum on EU membership will be held in 143 days, we have other hurdles to overcome before then.
(Photo credit: Mike Smithson, PoliticalBetting.com Twitter feed)
I mentioned on January 25 that the question of bringing in refugee 'children' troubles some British teachers and social workers who are already working with those who arrived last year. They say that some refugee 'children' are of majority age, yet are in contact — whether in the classroom or in care homes — with minors. Children are therefore at risk in these situations by being in close proximity to young adult males.
The post also explained that, a week ago, a British QC (Queen's Counsel) ruled that Britain will have to accept three teenagers and a mentally-ill 26-year-old from Syria currently in Calais whilst their case for asylum is being decided.
Today, Thursday, January 28, the Express reported that 'unaccompanied child refugees' could be arriving in the UK soon.
The Save the Children charity have pleaded with the British government to accept 3,000 children. This number would be on top of the 20,000 refugees the UK has pledged to take in between now and 2020.
The scheme would involve taking the children directly from refugee camps near Syria, with input from the Office of the United Nations High Commissioner for Refugees (UNHCR).
On top of this, the Express tells us that 'unaccompanied child refugees' currently elsewhere in Europe will be allowed to come to Britain if they have relatives here.
Sweden
The age of 'unaccompanied child refugees' should concern us.
Today, via the Daily Mail, the Express reported that Chiméne Mezher, mother of brutally murdered Alexandra, who died on Monday, January 25, said some these 'children' at the refugee youth home where her daughter worked are actually adults (emphases mine):
Alexandra knew how to handle children including violent ones. But those she was working with were big powerful guys – she could see it in their eyes and their bodies. 
A few were maybe under 18, but the rest were older, maybe 23 or 24.
The article went on to say that Alexandra was on duty alone the night she died. Working night shifts alone has been standard practice at the youth home.
A colleague had rung Alexandra a few hours before she left home for work to say that one of the centre's kitchen knives was missing.
Mrs Mezher said that the employees did not report the missing knife because they were afraid of their superiors.
To date, the head of the company Alexandra worked for has not visited the Mezher family to express sympathy and discuss the tragedy.
Alexandra was stabbed in the back and thigh by a 15-year-old resident shortly before 8 a.m. on January 25.
Mrs Mezher is wondering where her family's future lies:
We left Lebanon [25 years ago] to escape the civil war, the violence and the danger. We came to Sweden where it was safe, to start our family. But it is not safe any more.
It is not surprising she has come to that conclusion:
The family has criticised politicians for the rise in immigration in Mölndal, a suburb of Gothenburg, where 8,000 migrants have arrived in less than a year. 
4,000 of the migrants are unaccompanied children.
Let us hope the British government does not put their citizens in a similar situation.
In other news
The Netherlands: Last week, a violent clash took place in the town of Geldermalsen over a proposed refugee centre. Townspeople planned a peaceful demonstration against plans to house 1,500 asylum seekers in the community of 27,000 people. The quiet protest was soon hijacked by violent outsiders, police said. However, on January 22, Geldermalsen's mayor cancelled plans for the centre, admitting that she should have consulted with residents first and that she had acted too quickly.
Germany: Assyrian Christian asylum seekers now living in the town of Saarlouis informed the police of a jihadi whom one recognised as a man who terrorised his neighbourhood in Syria. The Christian said the man stopped him several times at the local checkpoint when the two were still in Syria. The man also has an active Facebook page. The Christians duly informed the police. However, under German law, no arrest can be made until the man commits an offence. Some of the Christians now want to leave Germany, because, in the event of an IS attack there, they will be the first to be targeted.
Denmark: Whilst the Geldermalsen storm was brewing, the Danish council in Randers made pork a mandatory menu offering in day care centres and schools. The councillors said this is to preserve 'food traditions' and continue to put pork at the forefront of the Danish diet. However, halal meat, vegetarian dishes and foods for diabetics will continue to be available.
European politicians are increasingly worried about the migration crisis and how it ties in with the upcoming UK referendum on EU membership.
On January 25, 2016, The Guardian reported that former Italian prime minister Enrico Letta said it would be better if the UK delayed the referendum until 2017, when he thinks the migration crisis will have subsided.
The referendum might be held this summer, which worries Letta:
… the link between the two issues will be terrible.
On the contrary, it could even be worse by next year if we are forced to take in 90,000 migrants in 2016 and contemplate their eventual family reunification process in the meantime.
Prime Minister David Cameron's attempts at renegotiating our membership prior to the referendum have also frightened his EU peers (emphases mine):
Letta was among a phalanx of senior European politicians, including two former prime ministers, who said the British renegotiation agenda was either completely impossible, self-defeating or, at points, crazy. In particular, Britain was warned that its plan to prevent non-UK citizens from receiving in-work benefits for four years could attack one of the key tenets of the union, since it threatened the principle of free movement of workers and would require a treaty change that other EU countries would not tolerate.
A bigger problem might be the automatic right for an EU citizen to claim benefits without being in work.
The Dutch, the Poles and the French are upset. France's former Europe minister Noëlle Lenoir accused the UK of putting the immigration crisis in the forefront of Britons' minds rather than the the principles of the free market.
Meanwhile, veteran Guardian columnist Michael White fears that the immigration crisis could create any number of Donald Trumps in Europe. However, even he grudgingly admitted that comparisons between the current situation and the Fall of the Roman Empire might have some merit.
He is old enough to remember DPs — displaced persons — coming to Western Europe, including the UK, after the Second World War. He says the continent was 'full of' such people, meaning that our present influx is very similar. I wonder, but I do not think so, otherwise everyone over the age of 70 would be claiming that. And they aren't. Also, the DPs looked forward to practising their religion in peace and working hard for a living. I have never heard or read of any assimilation problems relating to them, probably because they were fellow Europeans.
The Anglican priest, the Revd Giles Fraser, worries that some in Britain are stigmatising our refugees. Whilst I agree with him that it is ill-advised for Middlesbrough's refugee homes to have red doors (now being repainted) and for Welsh asylum seekers to wear red wristbands (since dropped) as a means of identification, to claim that we are in the run-up to a 21st century Holocaust seems wide of the mark.
Fraser then points a finger at the recent Charlie Hebdo cartoon which conflates the late little Aylan Kurdi with migrant adolescents who are teenage bum-gropers. In the process, Fraser mistranslates fesses, which is the word for 'buttocks', not 'a*s'.
Actually, given recent events in Europe this month, that cartoon — whilst meant as a poke at racists — might be more prescient then the magazine had anticipated.
Guardian readers spent several days and a few hundred comments debating the cartoon and what it meant. One wrote:
I think it's saying that you start off getting all dewy-eyed about a dead boy, and end up inviting a horde of bum-gropers into your country.
Did the right in France cry at the sight to the dead boy? Did they change their policy towards migrants because of the picture and demand that all and sundry be accepted because we must think of the children?
Because if they didn't, then the picture of A[y]lan doesn't 'satirise' them, but the virtue-signallers who failed to see the risks.
But I agree that my interpretation is only one of many possible explanations.
And how is it that so many have entered? Yes, we know about the boat smugglers, but a fascinating, informative article from 2015 by Nicholas Farrell for The Spectator explains how Italy accommodated them over the years, to the point where Italy's leftist government in 2013
took the extraordinary step of decriminalising illegal immigration, which means among other things that none of the boat people are arrested once on dry land. Instead, they are taken to 'Centri di accoglienza' (welcome centres) for identification and a decision on their destinies. In theory, only those who identify themselves and claim political asylum can remain in Italy until their application is refused — or, if it is accepted, indefinitely. And in theory, under the Dublin Accords, they can only claim political asylum in Italy — the country where they arrived in the EU. In practice, however, only a minority claim political asylum in Italy. Pretty well all of them remain there incognito, or else move on to other EU countries.
The numbers have been so overwhelming that police do not force registration, which includes consenting to a photograph and fingerprints. Many migrants just disappear. Those who do decide to go into the accommodation centres are given mobile phones and €3 a day pin money as well as lessons in ice-cream making or driving.
Farrell says that, in 2014, 64,000 asylum seekers submitted their applications to the Italian authorities. However, the government was able to only process half of those claims. Those whose claims were refused can still stay in the country indefinitely because of human rights laws. Italy deported only 6,944 people that year.
When the influx is particularly heavy, Italian police bus migrants in to larger towns and cities, leaving them in town centre squares or main railway stations.
Untreated health issues, including diseases Europeans thought were long gone, pose a real risk:
Scabies is rife (of 46,000 migrants tested this year, 4,700 were infested) and one in four migrants is said by doctors to have Hepatitis C.
And 2016 looks to be no different: 400,000 migrants could be headed for Italy in the next few weeks. With Schengen hanging in the balance, passport checks are back in place, meaning that those arriving in Italy may well have to stay there. Breitbart explains:
As a country of first arrival, Italy has more to lose from the breakdown of Schengen than any other European nation, perhaps with the exception of Greece. In 2015 alone more than 150,000 migrants reached Italian shores, but the vast majority continued north, with many heading to France, Germany or the countries of Scandinavia. Now that the Schengen Treaty is all but a dead letter, the Alps have once again become an insurmountable barrier.
In this dramatic panorama the bulk of the migrants are expected to come through the "Balkan route," and according to experts, some 400 thousand immigrants will be arriving in the coming weeks. Sources at the Interior Ministry have also expressed fears that many migrants will begin to circumvent Greece and Croatia and come directly to the ports of Ancona and Bari in southern Italy.
Perhaps it is time for Italy or the EU to consult the Australians for advice.
Farrell says we have no moral obligation to take migrants in these circumstances:
All of us feel it to be our moral duty to save lives where we can. Yet it cannot be our moral duty to ferry such vast numbers across the Mediterranean into Italy and Europe for ever, unless they are genuine refugees. In fact, our moral duty is not to do so …
The same applies to land crossings. This year, it will become incumbent on individual countries or the EU to come up with a comprehensive and sensible refugee migration policy.
Europe's migration crisis — with more than 1 million newcomers arriving in 2015 — continues apace.
This is the largest migration in the world since 1907, outstripping the number of European immigrants to Ellis Island that year.
As ever, public opinion is divided. Although this article in The Guardian is from September, the thousands of readers' comments are as fresh today as they were at the time. Some wrote about migrants who went from a safe country to safe country in the Middle East before migrating to Europe. They were unhappy with conditions in each place. Will the EU satisfy them?
As an Englishwoman from London put it, she would like a better council house. She's living in Hounslow near Heathrow Airport. She'd much rather live in council housing in Mayfair:
maybe if I scream and shout, get the media to take photos of my plight, they'll all agree and I'll get a home in Mayfair …
That is what the situation looks like to many people.
In his Christmas message to the Czech Republic, President Milos Zeman told the nation that he is 'profoundly convinced' that the migration is 'an organised invasion', not a 'spontaneous movement of refugees'.
No doubt, his words were met with approval as 70% of Czechs are opposed to their country taking in migrants and refugees. Most of the newcomers have chosen to pass through the nation on their way to western Europe.
Statelessness has also become a problem. A Guardian article says that many Syrian women giving birth cannot confer Syrian nationality on their children because it must come from the father. If the father is missing or dead, the child is stateless. This can also happen if a couple is married 'informally', with no official paperwork proving their status.
However, statelessness is not limited to migrants and refugees. It also affects Europeans. In Latvia, 12% of the population — mostly people born in the country to Russian parents — are stateless. They can study for a nationality test and become Latvian citizens, but many stick with the identity papers they are given which allow them to earn a living. The nationality exam is notoriously difficult.
Illegal immigration from Africa also poses a problem. An orphan from the Ivory Coast who was trafficked to Senegal as an adolescent found his way illegally to the UK as an adult. Because he has no birth certificate and never knew his parents, he cannot claim Ivorian citizenship. The British government has given him a stateless travel document that will allow him to study and work.
Meanwhile, in Sweden, The Telegraph reports that staff at Riksgransan, a ski resort in the Arctic Circle have made no end of arrangements to accommodate a group of 200 Afghan and Syrian asylum seekers. Sven Kuldkepp, chief executive of Lapland Resorts, worked with his staff to make their stay as pleasant as possible. They have organised hikes for adults and every child has his own sledge for winter fun on the smaller slopes. Celebrations of the Afghan festival of the longest night — Yalda — were also held.
Residents are encouraged to use the gym. One refugee is giving English classes to the adults. Retired teachers from a nearby town are giving lessons in the Swedish language.
However, there is one problem: darkness. The days in the Arctic Circle are very short at this time of year. In fact, seasonal darkness has allowed staff at Riksgransan to house refugees. It is closed to skiers until mid-February. The lack of light has not gone unnoticed, and the Afghans are unhappy.
Some have complained to the Swedish Migration Agency.
Does Afghan education curriculum exclude the study of geography? Surely, most people are aware of the very short days in the Arctic Circle.
The Telegraph spoke to some of the refugees at the ski resort:
"The last time we saw the sun was a month and a half ago," complains Hakim Akbary, 31, who worked as a translator for international aid agencies before he fled Kabul.
Another objected to the cold and the food:
According to Marwan Arkawi, a 19-year-old Syrian, this is not unusual: the darkness and isolation has started to get to everyone. Even in this mild winter, the temperature is regularly 14F (-10C).
"Frankly I am imprisoned, I cannot go anywhere," he says. "It's like Hotel California but without a sun, and really, really bad food. We are all biologically depressed."
And:
The only people who go outside for fun any more are the Afghan children, he adds.
"I think they're built of iron or something. The Afghans are adjusting much faster because they're used to the weather."
Mr Akbary says that the last time he went out for a walk was 20 days ago, when he took a short hike to the Norwegian border.
"We are not used to this cold weather," he explains. "After 10 minutes outside we are shaking."
According to Mr Arkawi, arguments now break out continually over trivial matters, such as seats in the restaurant, or people jumping queues, or over the noise some residents make late into the night, having been turned seminocturnal by the lack of daylight.
Perhaps it is time for complainers to be grateful for safety, shelter, food and gentle amusement where it can be found.
Back in the UK, The Telegraph reports that the Charity Commission has warned that some aid workers who have gone to Syria or Iraq have been recruited by terrorist groups:
There are increasing fears that extremists are infiltrating Muslim charities in Britain in order to promote violence, recruit vulnerable young people for jihad, and steal money to fund terrorism.
Also:
The number of formal legal disclosures of information between the commission and the police and other agencies over charities caught up in alleged Islamist activities more than doubled between 2014 and 2015.
Officials from the watchdog also carried out 80 inspection visits of charities which were judged to be vulnerable to terrorists and extremism, either because they operated in Syria and other high-risk areas or because of their activities in Britain, such as inviting radical speakers to events.
It will be interesting to see how this situation develops in 2016. I expect it to get worse before it gets better.
Yesterday, my heart leapt!
A Telegraph diary said that Britons are now divided 50/50 on leaving the European Union.
I can hardly wait for the referendum in 2016. And it looks as if the kiddies won't be voting!
The machinations of unelected officials at the top of this Tower of Babel advancing 'more Europe' are too much to take.
Angela Merkel has turned out to be a misguided woman foisting her vision of what, I don't know, but it seems to be cultural and historic destruction, on the rest of us.
Many of our countries' laws over the past 20 years have their roots in EU legislation.
I've had enough. This is not what today's British seniors voted for in 1975. The European Community was only supposed to be a trading bloc.
Now it's taking over our lives and transforming our futures into something undesirable.
Excerpts from The Telegraph's diary follow (emphases mine):
10:27: Matthew Shaddick, a spokesman for Ladbrokes, said: "The polls and the odds suggest this could be a photo-finish. The Prime Minister's negotiation efforts do not as yet appear to have impressed political punters.." 
09:46: The EU Referendum bill passed its final parliamentary hurdle last night and is now about to become law.
It comes just two days before David Cameron's EU renegotiations become the main focus of a summit of European leaders.
Mr Cameron could hold his referendum as early as June 2016.
Political Betting's Mike Smithson has a round-up of all the latest polling. Most suggest a narrow lead for the "remain" camp but it looks close …
09:22: A second poll has been released today, this time by Survation, which shows that 42 per cent of voters want Britain to leave the EU, 40 per cent would like to remain and 18 per cent are undecided. Once the undecided voters are taken out of the total, 51 per cent want to leave while 49 per cent prefer to stay.
The Survation internet poll was commissioned by Alliance for Direct Democracy in Europe, a group of anti-EU parties. Yasmine Dehaene, the alliance's executive director, told the Express: "The chance that the British people will vote to leave is now at an all-time high."
I'm now looking forward to the New Year!
Last year around this time, I featured a post exploring British attitudes towards Christmas, including a brief history of the festive greeting card in the UK.
The man who learned how to print greeting cards in England and then took his skills to the United States was Louis Prang.
Few people alive today know his name. Even fewer probably know that he was in trouble with European authorities and had to emigrate to the US!
Louis Prang was born in Breslau (Wroclaw), which was in 1824, part of Prussian Silesia.
This area is now part of Poland, but it had a difficult political history from the 18th century onwards. In the Wikipedia map at the right, showing the Province of Silesia in 1905, you can see Breslau in the middle. (Click on the map for an expanded view.)
Prang's father, Jonas Louis, was a Huguenot engaged in textile manufacture. His mother Rosina (née Silverman) was of German parentage.
Prang was a sickly child, often too unwell to attend school. His father took the opportunity to take the boy on as his apprentice. From him, Prang learned engraving as well as dyeing and printing calico.
When he was in his early 20s, Prang left home to work in a neighbouring territory, Bohemia. There he honed his skills in both printing and textiles.
He also travelled elsewhere in Europe and became involved in political activities linked to the German revolutions of 1848-1849.
The Prussian authorities wanted to arrest him. He managed to evade them by moving to Switzerland.
Prang emigrated to the United States in 1850. He had hoped to make an immediate success of his skill set, but his venture into publishing architectural books and crafting leather goods did not go well.
Frank Leslie, art director for Boston's Gleason's Pictorial Drawing-Room Companion, hired Prang, enabling him to earn a decent income so that he could marry a Swiss lady, Rosa Gerber, in 1851. He had met Gerber in Paris in 1846.
In 1856, Prang co-founded Prang and Mayer in Boston. Together, the two men produced lithographs. He bought Mayer's share of the company in 1860 and created L. Prang and Company. The new firm specialised in colour printing of advertising and business materials. It was highly successful and expanded into the printing maps relating to the American Civil War which were distributed by newspapers.
In 1864, after the war ended, Prang returned to Europe to learn more about cutting edge German lithography. This knowledge enabled him to print high-quality reproductions of famous paintings. In 1873, he travelled to England, where he worked on Christmas and other greeting cards.
In 1874, he returned to the US and began manufacturing Christmas cards for the American public. He is known as the 'father of the American Christmas card'. He wanted to make festive greetings less expensive and more accessible. Up to that point, only the well-heeled could afford cards.
His first images included flowers, plants and children.
Prang lived and worked in Roxbury, a district of Boston. His Wikipedia entry has photos of both his home and his factory.
Prang's company continued to print works of art, including a set of watercolours of scenes from the Civil War. He was keen to see American education extend to creating art as well as art appreciation. He published instruction books in this regard and also created a foundation to train art teachers.
In 1897, L Prang and Company merged with another firm to become the Taber-Prang Company, which was based in Springfield, in the western half of Massachusetts. (Taber-Prang filed for bankruptcy in 1938.)
In 1909, Prang was on holiday in Los Angeles and died during that time. He is buried in Forest Hills Cemetery in Jamaica Plain, a neighbourhood bordering Roxbury.
During the next few years, Christmas cards took off with Americans everywhere. Some families began making their own, devising elaborate shapes and adornment, using ribbon and foil. A number of these homemade creations were so delicate they had to be given by hand to the recipient.
In 1910, Joyce C. Hall and two of his brothers created Hall Brothers, which later became Hallmark Cards, a company which needs no explanation. Hall had begun his career in postcards and, by 1906, was convinced that greeting cards were the way forward. He was not wrong!
In 1917, he and his brother Rollie invented wrapping paper.
By 1922, Hall Brothers had expanded nationwide. Having originally printed only Christmas and Valentine's Day greetings, they diversified into greeting cards for other occasions. The firm adopted the brand name Hallmark in 1928, although the formal company name did not change until much later in 1954.
Over the years, Hallmark has made acquisitions in Canada and the UK.
The company has also sponsored the Hallmark Hall of Fame, winner of 80 Emmy Awards. In 2001, they launched their eponymous television channel.
Hallmark has 11,000 full-time employees, 3,100 of whom work at the Kansas City, Missouri, headquarters.
Amazingly, after 105 years, Hallmark is still a family-run business. Donald J Hall is the current Chairman. One of his sons, Donald J Hall, Jr, is the CEO. Another, David E Hall, is President of the North American Division.
Yesterday's post explored the history of the Christmas tree.
Seasonal gifts have pagan origins but a Christian case can equally be made for them.
(Photo credit: Birthdaychoice.net)
As I mentioned yesterday, at winter solstice, the Romans celebrated Saturnalia which honoured Saturnus, the god of agriculture. People in the Middle East had their own pagan festivals. Besides being a time of feasting and drinking, gifts were also exchanged. These included fruits and nuts, festive candles and pottery figurines.
As Christianity spread throughout the Mediterranean countries, Epiphany became the day on which the faithful exchanged gifts, recalling the Magi's visit to the infant Jesus. New Year's Day was another time for gift-giving.
In the 4th century, Church leaders supplanted this pagan holiday with Christmas. Many of the pagan traditions — feasts, gift-giving and foliage displays — remained.
When the cult of St Nicholas spread throughout Asia Minor and Europe, his feast day of December 6 was a time of exchanging gifts. As he was known for giving anonymously, people carried on this tradition in some countries. Gifts for children, also reminiscent of the saint's charity, were also important.
In the early Middle Ages, Christmas Day was a time for people to pay a monetary tribute to their monarchs. That said, some rulers, such as King Wenceslas — in reality, a Bohemian duke — considered December 25 as a day of personal charity. They gave money to the poor and to the Church. William the Conqueror was another ruler who also gave generously at this time. In 1067, he made a substantial donation to the Pope.
In the 16th and 17th centuries, the clergy in Protestant countries began to shift the emphasis from St Nicholas to the Christ Child, Christkindl — later corrupted to 'Kris Kringle' in the United States. With that came a change in the primary gift-giving day from December 6 to Christmas Eve.
In Scandinavia, the Netherlands and Germany, Christmas gifts were given anonymously — as St Nicholas did — or were hidden, depending on regional customs. From this, one can see how the Secret Santa tradition developed.
Presents were exchanged within the family and with close friends. As I mentioned yesterday, gifts were sometimes hung on the Christmas tree.
During Cromwell's Interregnum, Christmas was banned in England. Similarly, the Puritans — of the same mindset — banned the feast in New England. Once Charles II restored the monarchy in 1660 and when restrictions were lifted in the United States, Christmas gift giving resumed.
Popular homemade gifts included hand-carved toys and needlework. It would have taken months to create these, hence the notion of Santa's Workshop where the elves are busy at work all year long.
The Industrial Revolution brought with it mechanisation of many items, among them toys and trinkets.
We speak of consumerism and last-minute purchases today, but in 1867, gifts were so popular that Macy's in New York City stayed open until midnight on Christmas Eve!
By the turn of the century, an anti-consumerism movement began. In 1904, Margaret Deland wrote an article for Harper's Bazaar, lamenting holiday materialism:
Twenty-five years ago, Christmas was not the burden that it is now. There was less haggling and weighing, less quid pro quo, less fatigue of body, less wearing of soul; and, most of all, there was less loading up with trash.
Doesn't that sound familiar!
Even that long ago, a group of elitists started the Society for the Prevention of Useless Giving — SPUG. Members included former President Theodore Roosevelt and J P Morgan's daughter Anne.
However, retailers and the general public continued to buy presents, just as they do today.
We still have our Puritans — many in the Reformed (Calvinist) churches do not celebrate Christmas. We still have our anti-materialists.
As for the rest of us, may we continue to give gifts with a happy heart!
October 31 is widely celebrated in North America.
Hallowe'en has not managed to recuperate its roots in Europe, despite efforts by marketers and the media to encourage trick-or-treating.
In England, at least, households not wishing to participate keep their hallway and front door lights off. Generally speaking, trick-or-treaters respect this gesture and stay away.
Although I run the risk of over-simplifying the origins of Hallowe'en — All Hallows Eve/Evening, hence the traditional contraction — I may expand on it next year at this time. My pagan readers are welcome to contribute in the comments, which will stay open for a fortnight.
Europe
During the Middle Ages, a tradition called mumming developed whereby a group of people dressed up, went door-to-door or to a venue such as a pub to perform a short skit or play. They did this at various times through the year.
So far, historians have only been able to find scripts from plays which date back to the 18th century, when mumming reached its peak. It continued through the 19th century, at least in the British Isles, then faded out.
The scarcity of written records makes it difficult for researchers to pinpoint the exact origin of mumming. Wikipedia says:
Early scholars of folk drama, influenced by James Frazer's The Golden Bough, tended to view these plays as debased versions of a pre-Christian fertility ritual, but some modern researchers discount this view preferring a late mediaeval origin (for which there is no evidence either).[3]
That said:
Mummers and "guisers" (performers in disguise) can be traced back at least to the Middle Ages, though when the term "mummer" appears in medieval manuscripts it is rarely clear what sort of performance was involved. In 1296, for example, the festivities for Christmas and for the marriage of Edward I's daughter included "fiddlers and minstrels" along with "mummers of the court".[2] At one time, in the royal courts, special allegorical plays were written for the mummers each year — for instance at the court of Edward III, as shown in a 14th-century manuscript, now in the Bodleian Library, Oxford.
In any event — apart from mumming — the Middle Ages also saw the rise of souling, the practice of poor children and adults going door-to-door offering to pray or sing a Psalm for the dead in return for a soul cake. This took place on Hallowmas, which had pagan origins (emphases mine below):
The custom of trick-or-treating at Halloween may come from the belief that supernatural beings, or the souls of the dead, roamed the earth at this time and needed to be appeased.
It may have originated in a Celtic festival, held on 31 October–1 November, to mark the beginning of winter. It was Samhain in Ireland, Scotland and the Isle of Man, and Calan Gaeaf in Wales, Cornwall and Brittany. The festival is believed to have pre-Christian roots. The Church made the date All Saints' Day in the 9th century. Among Celtic-speaking peoples, it was seen as a liminal time, when the spirits or fairies (the Aos Sí), and the souls of the dead, came into our world and were appeased with offerings of food and drink. Similar beliefs and customs were found in other parts of Europe.
It is suggested that trick-or-treating evolved from a tradition whereby people impersonated the spirits, or the souls of the dead, and received offerings on their behalf. S. V. Peddle suggests they "personify the old spirits of the winter, who demanded reward in exchange for good fortune".[2] Impersonating these spirits or souls was also believed to protect oneself from them.[3]
At least as far back as the 15th century, there had been a custom of sharing soul cakes at Hallowmas.[4] People would visit houses and take soul cakes, either as representatives of the dead, or in return for praying for their souls.[5] It was known as "souling" and was recorded in parts of Britain, Flanders, southern Germany and Austria.[6] Shakespeare mentions the practice in his comedy The Two Gentlemen of Verona (1593), when Speed accuses his master of "puling [whimpering or whining] like a beggar at Hallowmas."[7] The wearing of costumes, or "guising", at Hallowmas, had been recorded in Scotland in the 16th century[8] and was later recorded in other parts of Britain and Ireland.[9]
The Soul — Souling — Cake
The Semper Eadem blog, which concerns all things Elizabethan, has a recipe for souling cakes, for those who are interested in making these for friends or family.
The recipe post explains:
A Soul Cake (or Souling Cake) is a small round cake, like a biscuit, which is traditionally made for All Souls' Day (the 2nd November, the day after All Saint's Day) to celebrate the dead …
Traditionally each cake eaten would represent a soul being freed from Purgatory. The practice of giving and eating soul cakes is often seen as the origin of modern day Trick or Treating, which now falls on Halloween (two days before All Souls' Day). The tradition of 'souling' and giving out Soul Cakes on All Souls' Day originated in Britain and Ireland hundreds of years ago, from giving out bread on All Souls' Day during the devout Middle Ages …
Soul cakes and breads were often made by drawing a cross shape into the dough before baking, signifying their purpose as Alms for the dead.
The recipe given is one from the Victorian era when many ingredients that were very expensive in the Middle Ages became more widely available. However, when the tradition first started:
Indeed, any spice at this time, sugar included, would have been a prized commodity that primarily only the wealthy could afford. To go from door to door, praying for the souls of the departed in return for these sweet treats, would have been viewed by generations of poor children as quite a good trade-off.
The Reformation
The Reformation is synonymous with the printing press. Even if one could not read, one could at least go to church to hear the Bible read in one's own language, rendering it comprehensible for many.
As a result, where Protestantism took root, the government and Reformers frowned upon earlier syncretic practices. In England:
Henry VIII changed the perceptions of the kingdom forever when he broke from Rome. A guiding force in his reformation of the Catholic Church was the destruction of what he and his chief minister Thomas Cromwell scorned as "superstition." Saints' statues were removed; murals telling mystical stories were painted over; shrines were pillaged; the number of feast days was sharply reduced so that more work could be done during the growing season. "The Protestant reformers rejected the magical powers and supernatural sanctions which had been so plentifully invoked by the medieval church," writes Keith Thomas. The story in The Crown is told from the perspective of a young Catholic novice who struggles to cope with these radical changes.
Yet somehow Halloween, the day before All Saints' Day, survived the government's anti-superstition movement, to grow and survive long after the Tudors were followed by the Stuarts …
Recent practice
Trick-or-treating still exists in parts of the British Isles and elsewhere in Europe. Ancient traditions live on, even if they are not widespread.
Ireland
An Irishwoman, Bernadette, wrote on a 2009 Telegraph blog that, where she lives, October 31 is a religious rather than secular celebration:
Round here, all the kids dress up as saints, have their mates round, run riot, prize for the best re-enactment of the life story of the saint you've come as, Mass, Adoration, pizzas….. which takes us nicely into All Saints Day. Come on — who celebrates Hallowee'en anymore as ghosts witches and ghoulies ? It's so passé, dear. Keep up. Catholics have moved on a bit recently.
Scotland
Scotland has the practice of guising — disguising.
I have only seen it once, around Guy Fawkes' (Bonfire) Night (November 5), when I was approached on Princes Street in Edinburgh one evening by a little girl and her mother. The little girl was in ancient dress, held out a small bag and said:
Penny for the guy.
I gave her a couple of copper coins, she thanked me nicely and we all went on our way.
Another Telegraph reader, johnofcroy, shared his childhood memories:
As a boy growing up in Scotland we used to dress up at Halloween as "guisers", carry a hollowed out turnip and call on the neighbours when, in exchange for a song or dance, we would be given some sweets. This was in the sixties when American trick or treat culture was totally unknown to us. So although there may be no English tradition of guising at Halloween there most certainly was a long Scottish tradition.
Northern England
An English reader, crownarmourer, recalled going around with his friends carrying a moggy — a jack o'lantern:
and asking for cash not candy for years in my home village in the North East of England.
Miserable Southerners may not have any old customs but we did and still do …
Hans Castorp wrote:
… The distant origins of 'trick or treat' came from these islands, probably the Celtic fringes where the autumnal feast, clearly pagan, was Beltane, much condemned by Scottish divines. (It looks like it was originally a pagan autumn equinox which was transferred to the eve of All Saints Day after Christianisation. Anyone got detail on this?)
The remnants of this in the non-Celtic north of England (Yorkshire, Lancashire, Cumbria etc) is 'Mischief Night' which involves acts of hooliganism by teenagers against unpopular neighbours. Again, a threat against neighbours as with 'T or T' but a rather more serious one and police are or were often invoked to deal with it …
Parts of the American Midwest
This I did not know. It appears as if guising is alive and well in pockets of the Midwest.
From Wikipedia:
Children of the St. Louis, Missouri area are expected to perform a joke, usually a simple Halloween-themed pun or riddle, before receiving any candy; this "trick" earns the "treat".[52] Children in Des Moines, Iowa also tell jokes or otherwise perform before receiving their treat.
Portugal
From the same Wikipedia link:
In Portugal children go from house to house in All Saints day and All Souls Day, carrying pumpkin carved lanterns called coca,[57] asking every one they see for Pão-por-Deus singing rhymes where they remind people why they are begging, saying "…It is for me and for you, and to give to the deceased who are dead and buried[…]"[58] or "[…]It is to share with your deceased […]"[59] If a door is not open or the children don't get anything, they end their singing saying "[…]In this house smells like lard, here must live someone deceased".
Pão-por-Deus translates as 'Bread of God'. Records of this tradition go back to the 15th century.
In the nearby Azores:
the bread given to the children takes the shape of the top of a skull.[60]
After the 'begging' is complete:
the Magusto [feast for the dead] and big bonfires are lit with the "firewood of the souls". The young people play around smothering their faces with the ashes. The ritual begging for the deceased used to take place all over the year as in several regions the dead, those who were dear, were expected to arrive and take part in the major celebrations like Christmas and a plate with food or a seat at the table was always left for them.[62]
Politically incorrect
In closing, a group of leftists have criticised American Hallowe'en celebrations as being politically incorrect. They allege the costumes (e.g. cowboys and Indians) reopen old historic wounds. A brief, sometimes entertaining, video has just appeared on YouTube criticising those who want to do away with Hallowe'en for reasons of 'offence':
Conclusion
I was amazed to find out about all the ancient and modern commemorations for the dead which take place all over the world, and not always around the end of October and the beginning of November.
Next year, I intend to write a piece on Day of the Dead, which became popular in the US after I left. It is a newish tradition celebrated by St Mark's Episcopal Church in Manhattan. A church should not be taking part in a syncretic tradition, even if their altar to the dead is in a nearby tent.