You are currently browsing the tag archive for the 'fake news' tag.
There is only time for a short post today.
Late last year, President Donald Trump explained why he tweets:
Something must be done about the Fake News Media.
It is regrettable that so many of us trust these notional news outlets.
At least Trump keeps us apprised of what is going on. That said, only 50% of CPAC Republicans polled in late February agree:
Trump's tweets convey more information than traditional presidential fireside chats. Well done! Keep 'em coming!
On Wednesday, January 17, 2017, President Donald Trump announced his first ever Fake News Awards.
He did not announce them by voice, but RSBN did a great job going through every item:
On Monday, January 15, Politico quoted 'experts' — including Republicans — who said that Fake News Awards could violate White House and ethics rules.
That's rich. Big Media are violating ethics rules every day by reporting falsehoods lies.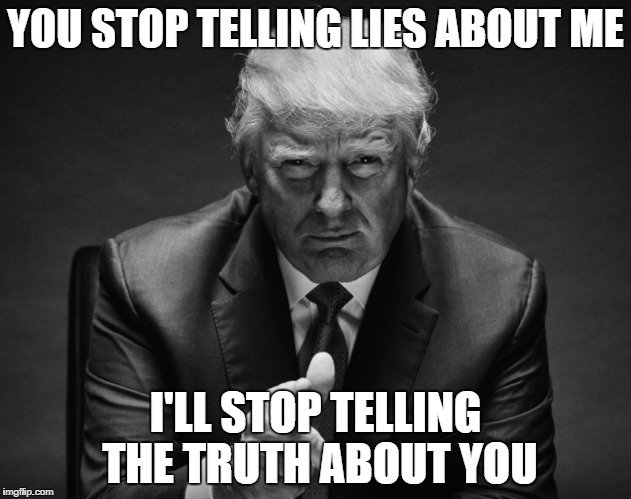 The president's tweet appeared later than scheduled. The Washington Post was quick to pounce before …
… and after …
But, once again, Fakey winner WaPo was wrong.
The GOP (Republican Party) page crashed from all the traffic:
This generated a greater American buzz than big-ticket award ceremonies:
Gateway Pundit reported (emphases mine):
Internet giants Google, Twitter and AOL publish the most popular trending subjects. And Wednesday night the most popular subject on all three sites was Trump's Fake News Awards.
Even the trendy celeb news site TMZ covered it:
President Donald Trump came through on presenting "The Fakies" … his 2017 Fake News Awards. He teased it up as "The Most Dishonest and Corrupt Media Awards of the Year" … and here are the HUGE winners (losers?) in his words. No shocker, CNN took the most trophies. 
The tweet below has a screenshot of the winners, as posted on Legal Insurrection:
The GOP rightly introduced the results — including sources — with this:
2017 was a year of unrelenting bias, unfair news coverage, and even downright fake news. Studies have shown that over 90% of the media's coverage of President Trump is negative.
That is true.
Paul Krugman discredited
How wrong could Paul Krugman be? This is what happens when personal bias obliterates objectivity:
Donald J Thump — of Thump: The First Bundred Days — tweeted:
Here's a page from the book, for children — and adults — alike:
Nothing for CNN's Acosta
CNN's Jim Acosta did not receive a Fakey:
He was told to leave after a press briefing in the Oval Office the other day in front of President Nursultan Nazarbayev of Kazakhstan.
Of course, Acosta paints himself to be a victim:
That was far from his first offence against Trump and his administration, which dates back to the post-election transition period in 2016.
Regarding this incident and Acosta's history, The Conservative Treehouse sums it up perfectly:
CNN Chief White House Correspondent Jim Acosta has a history of rude journalistic behavior and disrespect that has never before been allowed in the White House.
… the CNN journalist exhibited a level of disrespectful behavior that should lead to his White House press credentials being revoked permanently.
In a lesser offence, last year, Acosta insisted that CNN reports the truth:
This is how Big Media see themselves:
How public sees media
This is the most accurate description summing up the media:
Praying Medic has a good take on Big Media stories from the past year, starting at No. 12:
Someone replied with this item about MSNBC's Rachel Maddow:
Fake news remembered
Many of us remember not only the fake news but also the omissions from the news cycle in 2016:
Fake news can cost lives.
What will it take for these ridiculously overpaid so-and-sos to stop it?
On Saturday, January 6, 2018, Newsbusters posted an article about a BBC interview with Michael Wolff, author of Fire and Fury, which is about President Donald Trump.
Incidentally, the book is currently available for free online. As such availability likely violates copyright law, I have not posted the link.
Nicholas Fondacaro's article, 'Wolff Touts Book "Will Finally Bring Down…This Presidency"' recaps a BBC interview Wolff gave to the BBC's Nick Robinson last Saturday. Excerpts follow (emphases in the original):
In an interview with BBC Radio on Saturday, Michael Wolff, the author of the dubiously sourced gossip book targeting President Trump, boasted to host Nick Robinson that "the story" that he told, "will finally end…this presidency" once and for all …
"Now, all of this is fascinating, it's an insight, it's gossip some of it, it may not be enough to stop him from being president. Whereas, the allegations about Russia may be," Robinson prefaced. "Do you believe that anything in the book will actually change the chances of the allegations of collusion with Russia being found to be true and therefore leading to the impeachment of the President?"
Wolff said:
You know, I think one of the interesting effects of the book so far is a very clear emperor-has-no-clothes effect. That, the story that I have told seems to present this presidency in such a way that it says he can't do his job. The emperor has no clothes. Suddenly everywhere people are going: 'Oh my God, it's true, he has no clothes.' That's the background to the perception and the understanding that will finally end this – that will end this presidency.
As retired courtroom lawyer Lionel says, such talk is potentially dangerous:
Incredibly, Wolff told Robinson that Trump hardly has any staff and that he will do little as president. Despite stellar economic results in 2017, Wolff said:
The economy is booming possibly because you'll have someone who's not capable of actually implementing any policies or regulation.
In a way, that makes no sense.
In another, such a statement implies that the economy does better with less government interference.
Trump's insistence on rolling back Obama era regulations has helped the economy improve. Trump was also busy last year negotiating various trade initiatives, such as coal.
In June, the New York Post published an article on coal by Salena Zito, who does an excellent job of covering small town life in Pennsylvania and Ohio.
'Don't be so quick to dismiss Trump's coal mining initiative' is an eye-opener. For the first time in a decade, a new coal mine opened in Acosta, Pennsylvania. Trump sent his congratulations via video shown to local residents (emphases mine below):
The Acosta Deep Mine in Somerset County marks a dramatic upturn for the area. And while President Trump cannot claim that he brought the industry back here personally (this new mine was already being developed before the election), he is an effective cheerleader for folks who've been discounted by the political elite.
"We will begin by employing 70 to 100 miners and we hope to open a total of three new mines in the next 18 months — and that will mean additional hiring," said George Dethlefsen, CEO of Corsa Coal, which owns the mine.
More than 400 people applied for the first wave of jobs that will pay from $50,000 to $100,000, Dethlefsen said.
In a region where the median household income is $29,050, and nearly 12 percent of the population lives below the poverty line, the economic injection is huge.
It also creates a ripple effect: For every new job generated by the mine, even more jobs like waitresses, hotel workers, barbers or grocery workers are needed to support the community.
Absolutely.
Furthermore, the coal mined in Acosta is being used for steel production:
The coal from this mine is not going to be used for energy — instead, it will be used for the production of steel for the next 15 years. (According to the World Steel Association, coal is used to make 70 percent of the steel today.)
Every single one of us relies on steel in our daily lives. It's found in our cars, bikes and public transportation. Those wind turbines so loved by environmentalists? Made of steel. The utensils we use to eat? Steel. Medical devices used to save lives? Steel.
Roads, bridges, appliances and even iPhones and computers all contain steel.
Exactly.
This is a great move.
And there is more good news on the coal front. In July, The Conservative Treehouse reported on the increase in American coal exports. This came as news to me:
U.S. EIA data shows a gain of 60.3% so far this year in exports of both steam coal (used to generate electricity) and coking coal (metallurgical coal used for steel manufacturing) as a direct consequence of President Trump's common sense energy policy.
Interestingly, the largest destinations for the growth in American coal export are the U.K. (+175%) and a doubling of tonnage to both France (+100%), and Asia (+100%). High transport costs to ship coal to the EU are being offset by U.S. coal manufacturing efficiencies and improvements in mining productivity.
Reuters has more:
"Simply to know that coal no longer has to fight the government – that has to have some effect on investment decisions and in the outlook by companies, producers and utilities that use coal," said Luke Popovich, a spokesman for the National Mining Association.
Shaylyn Hynes, a spokeswoman at the U.S. Energy Department, said: "These numbers clearly show that the Trump Administration's policies are helping to revive an industry that was the target of costly and job killing overregulation from Washington for far too long."
Coal could also be a major economic weapon used against North Korea, one of China's principal coal suppliers.
Recall that China's president Xi Jinping met with Trump at Mar a Lago on April 6 and 7, 2017. On April 11, Reuters reported:
Following repeated missile tests that drew international criticism, China banned all imports of North Korean coal on Feb. 26, cutting off the country's most important export product.
To curb coal traffic between the two countries, China's customs department issued an official order on April 7 telling trading companies to return their North Korean coal cargoes, said three trading sources with direct knowledge of the order …
The Trump administration has been pressuring China to do more to rein in North Korea, which sends the vast majority of its exports to its giant neighbor across the Yellow Sea …
North Korea is a significant supplier of coal to China, especially of the type used for steel making, known as coking coal.
To make up for the shortfall from North Korea, China has ramped up imports from the United States in an unexpected boon for U.S. President Donald Trump, who has declared he wants to revive his country's struggling coal sector.
Eikon data shows no U.S. coking coal was exported to China between late 2014 and 2016, but shipments soared to over 400,000 tonnes by late February.
This trend was exacerbated after cyclone Debbie knocked out supplies from the world's top coking coal region in Australia's state of Queensland, forcing Chinese steel makers to buy even more U.S. cargoes.
I digressed from Wolff. However, he and his fellow ilk in the media deserve to have their collars felt by the authorities. What Wolff is doing with his book and what the media have been doing with fake news could be construed as advocating the overthrow of government, or, as Lionel tweeted, sedition.
This is the best — and most concise — analysis of CBS ever done.
It comes from a contributor to Free Republic. This is a work of genius. Please (click if necessary and) watch:
Wow, this is the red pill of the day.
James O'Keefe's Project Veritas has struck again, this time with two undercover videos about the Washington Post.
It seems WaPo management took as long as the New York Times did a few months ago to catch on to the sting:
This video came out on Monday, November 27:
The description reads:
In newly released undercover video, Washington Post National Security Correspondent Dan Lamothe and Director of Product Joey Marburger speak to the paper's hidden agenda. Evidently, covering Trump the way they do is good business, even though it's fake news.
Dan Lamothe told two Project Veritas reporters that he thinks the paper goes 'over the top' sometimes in its reporting, particularly when it's about President Donald Trump. However, he said he thought that the New York Times and CNN are much worse in their coverage.
Lamothe, probably not a Trump fan, draws a distinction between the news side of the paper and the editorial side. He said the editorial board is like a 'god' in that it is trying to 'educate' the reader to adopt a certain point of view. He thinks the editorial side blows Trump out of proportion:
Woah, I work for that place?
He says that everyone at WaPo is obsessed with Trump, especially his tweets. He laments that such an obsession:
draws the oxygen out of the room.
and:
They definitely don't like Trump…
Also:
I can't tell you how many times we get an email at work: 'Oh did you see what (Trump) just tweeted? What are we gonna do about it?
Joey Marburger's position as Director of Product involves the non-print aspect of the paper. He told the Project Veritas reporter that he talks to owner Jeff Bezos 'all the time'.
One of Marburger's assignments was to work closely with Bezos in finding a slogan for the newspaper. Whereas Lamothe finds the slogan 'Democracy dies in darkness' over the top, Marburger says that Bezos thought of it himself. When it came time to choose one of three slogans, Bezos decided on 'Democracy dies in darkness'. Marburger confirms that Bezos is referring to Trump.
At the end of the video, James O'Keefe pointed out that, like other Big Media outlets, the thing to look at is what WaPo does not report. He says:
Democracy can also die in silence.
Lamothe reacted on Twitter:
The next Project Veritas video appeared on Wednesday, November 29. It features an interview with National Security Reporter Adam Entous, who is the main correspondent on the notional Trump-Russia collusion story:
The last part of the video features Melissa McCullough, Director of Newsroom Operations. She cannot stand Trump. The description reads:
In this all new Project Veritas video, two Washington Post employees are caught on hidden camera expressing their biases and acknowledging that the Trump-Russia collusion. O'Keefe also takes a swing at The Washington Post, saying "The media wants me to kneel down and apologize. I will not."
The theme of this video is:
Entous says there is no solid evidence that Trump colluded with the Russians to win in 2016, which is the same thing as CNN's John Bonifield — and Van Jones, who worked in the Obama administration — say.
Entous tells Project Veritas that the Russia narrative is a:
f*cking crap shoot, f*cking black box … maybe it doesn't exist at all.

Also:
Our reporting has not taken us to a place where I would be able to say with any confidence that the result of it is going to be the president being guilty of being in cahoots with the Russians. 
McCullough just says a few anti-Trump things then concludes:
I shouldn't be saying these things because we don't… We're not supposed to really talk about that kind of stuff.
So, the WaPo presents news stories but if one only read the op-ed pages, the slant would be really biased:
On November 27, the day the first video dropped, Project Veritas's offices were vandalised:
O'Keefe has written a book about what his undercover reporters have revealed:
On Tuesday, December 6, O'Keefe won an Impact award:
He also gave a speech:
O'Keefe said that people are afraid to speak up because they do not want to have their reputations — and careers — ruined.
The pressure from media and other elites is designed to intimidate citizen journalists like O'Keefe and whistleblowers.
Thank goodness there are gutsy people like them to tell the truth, especially at great personal risk.
Yesterday's post discussed the events that took place Friday, December 1, 2017.
Today's entry serves as an update on the weekend's news. I won't be recapping much of what I wrote about Friday, so you might want to read that post before continuing here.
ABC's Brian Ross
ABC's veteran reporter Brian Ross was suspended for four weeks without pay for his fake news of Friday that caused the US stock market to dip for an hour:
President Donald Trump was delighted:
But he was not yet finished:
Former Arkansas governor Mike Huckabee, father of Press Secretary Sarah Huckabee Sanders, is a past Republican presidential candidate and former Fox News show host:
This lawyer and writer for The Federalist listed more of Ross's huge blunders:
Mueller investigation — Peter Strzok
One of Robert Mueller's top investigators has been sacked from his team investigating the Trump campaign's notional Russian collusion:
One could not make this up:
You can read clips from more articles on that subject here (image courtesy of a Reddit contributor).
Trump chimed in:
Advice came in for the new FBI director, Christopher Wray:
Judicial Watch has been keen for the McAuliffe/Clinton scandal to be investigated:
Their November 21 article begins with this summary:
(Washington, DC) – Judicial Watch today released 79 pages of Justice Department documents concerning ethics issues related to FBI Deputy Director Andrew McCabe's involvement with his wife's political campaign. The documents include an email showing Mrs. McCabe was recruited for a Virginia state senate race in February 2015 by then-Virginia Lieutenant Governor Ralph Northam's office.
The news that Clinton used a private email server broke five days later, on March 2, 2015. Five days after that, former Clinton Foundation board member and Democrat party fundraiser, Virginia Governor Terry McAuliffe, met with the McCabes. She announced her candidacy on March 12. Soon afterward, Clinton/McAuliffe-aligned political groups donated nearly $700,000 (40% of the campaign's total funds) to McCabe's wife for her campaign.
Most Trump supporters knew about that during the 2016 campaign, but it got little media coverage.
Judicial Watch's Tom Fitton has been doing great work in exposing Swamp scandals. See here, here and here.
This is very serious. Can one imagine a Republican getting away with such a thing?
Where's the justice?
Lieutenant General Michael Flynn has been made to look like a criminal for lying to the FBI, but we have senior US officials — present and former — who have committed crimes. The American people are told there is nothing to see.
Congressman Steve Smith (R-Georgia) summarised the situation well:
Trump is, rightly, on the warpath:
Is he having a go at his Attorney General Jeff 'Sleepy' Sessions?
Sleepy will be leaving soon, probably early in 2018.
His immediate recusal from this probe, because it was connected with the Trump campaign and he was part of the campaign, caused a lot of grief for a lot of people, including the spring-summer campaign manager Paul Manafort, whom the Mueller team treated terribly — including a middle-of-the-night FBI raid on his and his wife's home while they were asleep.
What Manafort has been indicted for isn't even related to the Trump campaign but to work he did in Ukraine years before.
See how justly Manafort has been treated:
Obama still acts as if he's in office
But wait, there's more.
Never has there been a US president who hasn't let his successor be in charge.
But not Obama:
Even if he was only referring to climate change, he should do the decent thing.
On December 2, the Washington Examiner reported:
While speaking to a group of business leaders in Paris, former President Barack Obama said there is a "temporary absence of American leadership" when it comes to tackling climate change.
"I grant you that at the moment we have a temporary absence of American leadership on the issue," the former president noted, which was met with laughter from the room full of French former ministers and CEOs at the invite-only event, according to Reuters.
Obama also recently visited China:
Swamp tries to trap CIA director Pompeo
On December 2, the CIA director Mike Pompeo — a Trump appointee — was a guest at the Reagan National Defense Forum.
TrumpSoldier has a detailed Twitter thread on Pompeo's appearance, video clips and still photos included. A summary with most of the tweets follows. I corrected a few original typos below.
The Reagan National Defense Forum (RNDF) sounds conservative until one looks at who is on the steering committee (see point 4), including the CEO/Publisher of the Washington Post, a few Obama appointees, anti-Trump Republican senator John McCain and former Clinton adviser and CIA director Leon Panetta. Fox News's Bret Baier conducted an interview on stage with Pompeo and Panetta (emphases mine below):
5) Mike Pompeo was going into swamp territory and now everything makes sense to me as you will soon see.
6) The slogan for the RNDF is "Investing in Peace Through Strength" I like Peace through Strength but the "investing" part sets off alarm bells. I am not going to investigate who funds them but I imagine it's not pretty.
7) The RNDF is an organization that is run by active and retired swamp creatures whose main purpose is influencing and shaping policy.
8) Mike sat down with Panetta and his lackey Bret Baier for an hour and they discussed world events from a security perspective. It was light hearted and fun and that is all part of the set up.
9) Mike Pompeo is relaxed, joking and having fun. Panetta even tries to connect with him as "two Italians". Bret's ambush questions are strategically placed for maximum effect.
10) The Triggering!
Baier asks Mike Pompeo about Saudi Arabia: Panetta and decades of swamp failure are brought face to face with the dramatic sudden success of Trump Administration Foreign Policy.
11) Everything was jovial up to this point (at about 30 minutes in) Panetta's reactions became really serious and concerned and his responses became lectures. An old swamp thing cut off from power flailing for relevance.
12) The Soft Ball
Baer asks Mike Pompeo how he shares intelligence with Trump.
No real answer, by the way. Good.
14) The Ambush!
Mike Pompeo asked about #FakeNews stores regarding the mental state of President Trump: "It's Absurd" (watch and listen closely)
15) Remember everyone is laughing and having a good time up to this point and on cue as the question is asked Panetta laughs. It was the perfect set up!
16) You can see the moment when Mike senses the trap he licks his lips and smiles ever so slightly. He is ready!
17) Mike breaks character, reveals his power level, and suddenly kills the room! Panetta nervously begins laughing some more to try to lighten the mood. I would have loved to see Baier's face as he absorbed this stare. I guarantee he looked down and away.
18) The next order of business to to try to get Pompeo to listen to the wisdom of a "very concerned" Panetta regarding the danger of #TrumpTweets
19) #TrumpTweets are Dangerous!
Mike Pompeo doesn't think so. He uses them strategically.
In fact, The Hill reported on this interview:
CIA Director Mike Pompeo said on Saturday that President Trump's Twitter habits have actually helped his agency gather and understand intelligence …
 "I've actually seen it help us," he said. "I have seen things the president has put on his Twitter account actually have a real-world impact on our capacity to understand what's going on in other places in the world."
"That is, our adversaries responded to those tweets in ways that were helpful to us to understand command and control issues, who's listening to what messages, how those messages are resonating around the world."
Back now to the Twitter thread. Baier was eager to pursue this line of questioning, even though Pompeo wanted to move on to other topics. Panetta also pressed Pompeo on Trump's tweets, expressing 'concern'.

22) Note Mike's body language and comments he really is trying to politely end the conversation but they keep pushing…
23) THE KILL
CIA Director Mike Pompeo reminds old swamp creature (Leon Panetta) that he is a failure and irrelevant.
24) After you are done laughing consider how deadly serious this was. It was a carefully orchestrated trap completely scripted and gamed out in advance and Mike came up aces!
25) Pompeo's ruthless defense of Donald Trump speaks volumes about his loyalty and dedication to the cause. His defense of #TrumpTweets confirms that they are highly strategic and coordinated with the CIA. This frightens everyone… but us.
No doubt this week's narrative will be about Trump's mental health again.
The Left's dirty game
For over a year, the media and other Democrats have been saying that it was wrong for the Trump team to speak to the Russians prior to the inauguration.
It is legal and something that every president-elect's transition team does.
As for contact with Russia during the campaign, to date, Mueller's team has found nothing, except for the abortive meeting with the Russian lawyer. Donald Trump Jr, Paul Manafort and Jared Kushner left soon after it started. President Trump was unaware of it at the time.
My post yesterday listed three meetings that campaign advisers to then-candidate Obama had with Hamas and FARC. When he was still president-elect in January 2009, he met with the president of Mexico.
The Democrats — including the media — are being very dishonest with this anti-Trump narrative which is dividing the country.
In January 2017, Obama's press secretary Mark Toner said there was no problem with the Trump team speaking with the Russian ambassador:
That text comes from the transcript of January 13. This is what precedes it:
QUESTION: — reports starting yesterday, but then more of them this morning, about contact between the incoming national security advisor and the Russian ambassador. I'm just wondering, from the State Department's point of view, is this something that's of concern at all? Or – I'll just leave it there and then follow up.
MR TONER: Again, not necessarily – I've seen the reports. I don't think they've been confirmed or corroborated yet. But that's – as he's part of the transition team, that's really for them to speak to in how they are engaging. I mean —
QUESTION: Right, but —
MR TONER: — the president-elect is also engaged on his own with many world leaders.
Lt Gen Michael Flynn
Now a word about the embattled Lt General Michael Flynn.
On Saturday, December 2, Trump tweeted:
And:
The Conservative Treehouse has a good analysis and timeline of Flynn and the Russian ambassador, including Flynn's dismissal. Excerpts follow (emphases in the original):
Many people have asked the question why would Michael Flynn have lied about talking to Russian Ambassador Sergey Kislyak in the first place?
It's a great question.
The Occam's Razor answer is the toxic political environment that existed in January 2017, where the administration was being hammered by a tsunami of media narratives and political opposition claiming that any scintilla of contact with anything Russian meant that Putin and Trump were "colluding" BFFs,…. and Flynn didn't want to fuel that nonsense.
That's really the only reason to mislead about Russian contacts.
And/or once Vice-President Mike Pence made the statement that Flynn had no contact with anyone from Russia etc. any contradictory statement from Flynn would make Pence appear compromised; so Flynn had to stick to it without clarification.
Sunday January 15th – VP-elect Mike Pence appears on Face The Nation. [Transcript Here] …
[*NOTE* Notice the narrative questioning at the time (early Jan) was framed that 'any contact' with Russians was evidence of meddling/election-collusion with Russians.]
•Friday January 20th – Inauguration
•Tuesday January 24th – Lt. Gen. Mike Flynn was interviewed at the WH by the FBI.  [Either Flynn contradicts Pence, or he tells a lie, those were his options.]
Afterwards, having received a report of the interview, Department of Justice (DOJ) employee, Sally Yates — since fired — had discussions about Flynn with other senior Obama holdovers still working there. This was what brought about the charge that Flynn lied to the FBI.
Another part of this story is that Flynn had talked to the Russian ambassador in December 2016 about the sanctions that Obama had imposed on Russia.
The following comes from The Last Refuge, the founder and author of The Conservative Treehouse (emphases mine below):
11. So on December 29th, sanctions day, Flynn spoke to Russian Ambassador Sergey Kislyak… Essentially, saying 'chill out, we'll get through this' etc.
14. We arrive at Sunday January 15th. VP-Elect Mike Pence appears on Sunday talks to discuss political stuff and the Trump administration.
15. On that Sunday 1/15/17 Pence appeared on CBS Face the nation (John Dickerson)
16. What does Dickerson start off with? Of course – The Vast Russian Hacking Election conspiracy: "did any advisor or anybody in the Trump campaign have any contact with the Russians who were trying to meddle in the election?"
17. Amid the questioning, there is no distinction between *BEFORE* the election, and during the President-Elect transition period (ie. *AFTER* the election). It's just one long framed question about "contact" and "collusion" etc.
18. And with that framework VP-Elect Pence says: "Of course not. And I think to suggest that is to give credence to some of these bizarre rumors that have swirled around the candidacy."
19. VP-Pence says "of course not", ie NO CONTACT. In doing so, and without pointing out the transition team would have ordinary and customary contact, Pence has now painted Flynn into a corner.
20. Flynn has had contact (ordinary and appropriate contact), but VP-Elect Pence gave an emphatic: "Of course not."
22. The January 24th [FBI] interview is where the "Flynn Lied" to the FBI came from.
23. At the time of the interview the media cycle was filled with intelligence leaks. During that interview Flynn had two options: Option #1) tell investigators he did have conversations with Kislyak in December – and as a consequence contradict VP Pence.
24. Option #2) tell investigators he did not have conversations with the Russians (Kislyak) and align with VP Pence statement a week prior.
Option #1 puts the criticism and Russia story on VP Pence for lying to CBS. (He didn't, because the question was vague on timing but that didn't matter amid the frenzy) and as an outcome weaken the incoming administration 4 days after inauguration.
26. Option #2 puts himself at risk; but protects VP Pence and avoids the immediacy of a narrative against the White House and new administration.
27. Likely Flynn knew the FBI was up to no good because they probably already knew the answer to the question (wiretapping). But these decisions were about politics amid the frenzied media swarm. The downstream sh[*]t-storm on Pence would have been brutal.
28. The very next day, Wed Jan 25th, Sally Yates (DOJ) gets an after action report on the FBI questioning of Flynn.
37. Note the presumption here is that Flynn had lied to VP Pence. However, there is nothing to indicate that angle/aspect is or was actually correct. Specifically, there is ample evidence the 'lie to Pence', evolved from a storyline -driven by necessity- to save face for Pence.
38. The administration was now boxed in. Flynn lied to protect Pence's political posture/integrity/position, (ie. Military Leadership Training 101: never compromise your leadership), but was now confronted by Sally Yates. FUBAR!!
Conclusion — thus far
It seems this past weekend served, in part, as a watershed moment.
As I write, Trump's Twitter account has over 43m subscribers. Imagine factoring in millions of others, e.g. yours truly, who don't subscribe but check it at least once a day.
Tens of millions of people are reading and passing his tweets along to millions more every day.
Over time, that's a lot of red pills being handed out.
Trump is taking this time to get the American people psychologically prepared for The Storm / the Silent War.
I have read several online commenters saying that they never realised how corrupt America is until they read about the Strzok dismissal and the crookedness of this Mueller investigation which, so far, has cost around $5m in taxpayer money.
Meanwhile, actual criminals who served at federal level are on the loose. Where's the DOJ? Where's the justice?
Yesterday, I wrote about the latest Project Veritas video in the American Pravda series wherein a longtime IT consultant for the New York Times discusses the paper's rampant Trump Derangement Syndrome.
During the 2016 presidential campaign, the NYT put out a lot of fake news about then candidate Donald Trump, including this gem from one year ago:
The information can be verified on the NYT's presidential election polling page.
Regular readers of the paper are aware that their journalists continue to publish fake news about President Donald Trump on a daily basis.
Not surprisingly, Trump is furious with news media but happy with public reaction:
Another prime purveyor of fake news is CNN.
Yesterday, they launched an advertising campaign to redeem themselves. This is not a very good ad …
… especially since it was lampooned hours later:
Looking back to 2016, what follows are a few CNN whoppers. The Conservative Treehouse has more. I have borrowed some of theirs (TheLastRefuge).
During primary season, CNN's Jake Tapper denied the network used a polling organisation called PPP. Yet, one of their articles cites PPP:
They were economical with the truth when it came to Trump's campaign speeches:
As the presidential campaign ramped up in the autumn, attention turned to Hillary Clinton.
Brooke Baldwin, a CNN presenter had a hard time believing Hillary's staff destroyed several mobile devices with hammers. Her request for a fact check backfired hilariously:
When WikiLeaks began releasing the Podesta emails weeks before the election in November, CNN's Chris Cuomo told viewers that it was illegal for Americans to view the emails. Only media had permission:
After the election, CNN began participating in the Russian collusion narrative. Note the disconnect between the headline and the story itself:
CNN are still lying. I have a load of CNN fake news links, but those will have to wait for another day.
Yesterday's post about White House senior adviser Stephen Miller and CNN's Jim Acosta is recommended reading prior to today's post.
The Statue of Liberty
Increasingly today, the Statue of Liberty is viewed as the Statue of Immigration.
The history of the statue began in the 19th century as a gift from France to the United States.
(Image credit: Wikipedia)
A post from 2010 at Freadom Nation (not a typo) explains:
France was thanking us for being the first nation ever to make the rulers of their country aware that freedom and liberty was possible. This is ultimately what led to the French Revolution.
Wikipedia has more (emphases mine):
The project is traced to a mid-1865 conversation between Édouard René de Laboulaye, a staunch abolitionist and Frédéric Bartholdi, a sculptor. In after-dinner conversation at his home near Versailles, Laboulaye, an ardent supporter of the Union in the American Civil War, is supposed to have said: "If a monument should rise in the United States, as a memorial to their independence, I should think it only natural if it were built by united effort—a common work of both our nations."[7] The National Park Service, in a 2000 report, however, deemed this a legend traced to an 1885 fundraising pamphlet, and that the statue was most likely conceived in 1870.[8] In another essay on their website, the Park Service suggested that Laboulaye was minded to honor the Union victory and its consequences, "With the abolition of slavery and the Union's victory in the Civil War in 1865, Laboulaye's wishes of freedom and democracy were turning into a reality in the United States. In order to honor these achievements, Laboulaye proposed that a gift be built for the United States on behalf of France. Laboulaye hoped that by calling attention to the recent achievements of the United States, the French people would be inspired to call for their own democracy in the face of a repressive monarchy."[9]
At that time, Napoleon III was in power there.
Dr Esther Schor, a professor of English at Princeton, told the New York Times in 2011:
"Conceived by the French statesman Édouard René de Laboulaye, the statue was to propound the values of the French Revolution, in a sort of end-run around the repressive Second Empire of Napoleon III," Professor Schor said.
Wikipedia says that Laboulaye conceived the idea but did not imagine it would become a reality. However, Bartholdi thought about creating such a statue while he was busy with other major sculpting projects. He could not do much about it soon afterwards, either, as he went on to serve in the Franco-Prussian War.
By the end of the war, Napoleon III had been captured and deposed. France went on to become a republic. Laboulaye and Bartholdi met again to discuss a statue in the United States. Laboulaye wrote letters of introduction that Bartholdi could take with him when he sailed for America in June 1871.
Bartholdi was impressed that ocean vessels all had to pass by Bedloe's Island — now Liberty Island — when entering New York Harbor. He discovered that the federal government, not the State of New York, owned the island for defence purposes. If the statue were placed there, he thought, it would be on land that belonged to the American people.
He met with influential New Yorkers. He met with President Ulysses S Grant, who was willing to have the statue placed on Bedloe's Island.
Bartholdi toured America coast-to-coast and met with Americans who seemed to approve of the project.
However, as Professor Schor pointed out to the New York Times:
Americans were so unmoved and uninterested that it was hard to raise money simply to build a pedestal to support it.
Bertholdi returned to France to work on grand statues for his native country. When he could, he devoted time to his proposed American statue. Traditionally, nations are referred to as being feminine. Bertholdi and Laboulaye looked at the historical female symbols for America. At that time — and continuing into the 20th century — Libertas, the feminine representation of Liberty, was on US coinage and on some important American structures, such as the Capitol Building in Washington, DC.
The concept of liberty was also very important to the French, from revolutionary times a century before. Therefore, Lady Liberty seemed the best choice.
Wikipedia tells us:
Bartholdi made alterations in the design as the project evolved. Bartholdi considered having Liberty hold a broken chain, but decided this would be too divisive in the days after the Civil War. The erected statue does rise over a broken chain, half-hidden by her robes and difficult to see from the ground.[23] Bartholdi was initially uncertain of what to place in Liberty's left hand; he settled on a tabula ansata,[30] used to evoke the concept of law.[31] Though Bartholdi greatly admired the United States Constitution, he chose to inscribe "JULY IV MDCCLXXVI" on the tablet, thus associating the date of the country's Declaration of Independence with the concept of liberty.[30]
In 1875, France was economically and politically stable once more. The French were enthusiastic about the statue, and people of all ages and all walks of society contributed to its creation.
The deal was that France would pay for the creation and shipping of the statue and the US would pay for its pedestal.
In 1876, Philadelphia hosted the Centennial International Exhibition — the first World's Fair in the United States — so Bartholdi decided to return to drum up support and fundraise for his statue. He called it Liberty Enlightening the World.
In May of that year, Bartholdi set sail with a painting of the statue to display in nearby New York to show what he had designed so far.
The actual creation was not ready to shipped at that time. The arm holding the torch arrived in Philadelphia in August, too late to be included in the exhibition's catalogue. Nonetheless, it generated interest from those who saw it.
Bartholdi's friends in New York were the most enthusiastic about the project. After the exhibition closed in Philadelphia, the arm with the torch was on display in New York's Madison Square Garden for several years before being sent back to be assembled with the final product. The New Yorkers also did the most fundraising.
In 1877, on his final day in office, President Grant signed a joint resolution for his successor, Rutherford B Hayes, to accept the statue upon its arrival. Hayes selected Bedloe's Island as the site where the statue would stand.
Meanwhile, work on the statue continued in France. Gustave Eiffel of tower fame began working with Bartholdi in 1880. I won't go into the structural science Eiffel and his men used to construct the torso, which was complex, particularly because of the interior staircases.
In 1881, the American architect Richard Morris Hunt began designing a pedestal for the statue.
In 1882, the fundraising effort for the pedestal began in earnest. Progress was slow, and it was not until 1885, that the requisite sum for the pedestal had been raised.
In June 1885, the statue — separated into crates by section — arrived in New York.
In April 1886, the pedestal was completed and assembly could begin.
In October 1886, President Grover Cleveland — a former governor of New York — presided over the dedication of the newly erected statue.
Note the year: 1886.
The New Colossus
In 1882, the American committee approached poet Emma Lazarus, asking for a donation of a work that they might auction to fundraise for the statue. Although she initially declined, she reflected on the Jewish people she was working with who had escaped pogroms in Europe. She came up with a sonnet called The New Colossus, which she wrote in 1883:
Not like the brazen giant of Greek fame,
With conquering limbs astride from land to land;
Here at our sea-washed, sunset gates shall stand
A mighty woman with a torch, whose flame
Is the imprisoned lightning, and her name
Mother of Exiles. From her beacon-hand
Glows world-wide welcome; her mild eyes command
The air-bridged harbor that twin cities frame.
"Keep, ancient lands, your storied pomp!" cries she
With silent lips. "Give me your tired, your poor,
Your huddled masses yearning to breathe free,
The wretched refuse of your teeming shore.
Send these, the homeless, tempest-tost to me,
I lift my lamp beside the golden door!"
Although Lazarus's father and his family emigrated from Germany, her mother's side — the Nathans — had been in the US since colonial times. It is coincidental, yet entirely fitting, that her sonnet is so connected with the Statue of Liberty.
Lazarus died in November 1887, a little over a year since the statue had been erected on Bedloe's Island.
Her sonnet was not inscribed on the Statue of Liberty's pedestal until 1903.
The New York Times points out:
The poem went unmentioned in her obituary in The New York Times, but it appeared in a brief article in 1903 when the plaque was dedicated.
Therefore, it would be a mistake to conflate the Statue of Liberty (freedom, 1886) with The New Colossus (immigration) as the two did not become connected until 17 years later in 1903.
Conclusion
Going back to the White House press briefing of August 2, CNN's Jim Acosta implied that The New Colossus was a sort of Founding Fathers' document: fake news alert.
Recall that America declared independence on July 4, 1776, which makes such an assertion …
From reading the comments at Freadom Nation and the New York Times, there is much distortion about the Statue of Liberty with The New Colossus on the pedestal.
Nuance is everything.
The Statue of Liberty represents freedom for all who live in the United States. Whilst it is a welcome concept to those freeing oppression, it does not represent uncontrolled immigration. To put it in context, Acosta was debating the Trump administration's Green Card reform with Stephen Miller.
It's contentious. It would be better if parents and teachers discussed the historic landscape in Europe during the late 19th and early 20th centuries.
People have been fleeing religious or economic persecution since the founding of the United States. That started in Europe. Now it is in other parts of the world.
Even with some controls, immigration will continue in the US. New talent is always needed. The only difference is that the emphasis might turn now to entrepreneurial or other skills rather than manual or unskilled labour.
This post has recent news — real and fake — about President Donald Trump and American children as well as a first-person story.
Little boy wears suit on hot Sunday
On Sunday, July 30, 2017 a one-off Reddit contributor posted a photo of his son in a suit getting ready for Mass.
The Catholic father wrote in to The_Donald to say that his son insisted on wearing a suit in 83-degree (F) weather:
because he wants to look like President Trump.
Understandably, the father has since deleted the photo, but the boy, probably 9 years old, was all smiles posing for the camera. He hadn't yet put on his socks and shoes.
The man said that his son watched the Republican debates in 2016 and did not like any of the candidates at that point because they did not raise their hands to speak. He was appalled that they talked over each other so much of the time.
It's amazing how switched on children can be.
Someone else commented:
My little guy 6 years old LOVES DJT!
The father described his and his wife's parenting method:
We found written reminders of good behavior to be really motivating at this age. It's good reading practice and we've also found that saying "you are so good at staying quiet in Church" works better than "No talking in church". Reinforcing good behaviour is more effective (and more fun) than punishing misbehavior.
I'm looking forward to this new generation of boys growing into men. Democrats, beware!
JK Rowling misleading people
On Monday, July 24, President Trump met with families adversely affected by Obamacare.
The White House issued a statement about their various plights, which are nothing short of nightmarish:
These victims of Obamacare shared stories of skyrocketing premiums, denied access, restrictions, and low reimbursement rates due to Obamacare's failing infrastructure.
Among them was another adorable little boy wearing a suit. His name is Monty and he's just turned three. This is his story:
Members of the Weer family from Mount Pleasant, South Carolina voiced concerns over the stability of the current healthcare system. Their three-year-old son Monty was diagnosed with Spina Bifida. Since his birth, he has been with two different insurance companies and healthcare plans which has made continuity difficult. Because Blue Cross Blue Shield is the only insurance company available in their area, the family is continually negotiating with clinics or traveling outside of the state.
After Vice President Mike Pence spoke, President Trump entered the room. Who did he give a special greeting to first, but young Monty (2:22 mark):
I don't know what video JK Rowling was watching, but she created fake news that lasted all weekend. See her first three tweets here, here and here. The fourth and fifth are below:
JK Rowling also missed First Lady Melania Trump spending time with Monty and reading to him:
Chelsea Clinton believed the author until she found out the truth:
On Sunday, July 30, Monty's mother posted a Facebook message. She is tactful but none too happy:
Uummmmm……If someone can please get a message to JK Rowling: Trump didn't snub my son & Monty wasn't even trying to shake his hand (1. He's 3 and hand shaking is not his thing, 2. he was showing off his newly acquired secret service patch). Thanks.
I know plenty of people online and off who will say that JK Rowling is more credible than Donald Trump. To those people, I have a spot of advice: the next time fake news comes out about Trump, check the White House site.
UPDATE — July 31:
Rowling apologised on Twitter:
Trump donates salary to Department of Education
On July 26, President Trump donated his quarterly salary to the Department of Education, specifically to fund a STEM camp.
He is pictured with education secretary Betsy De Vos:
Excerpts from the White House statement follow:
… The funds will be used to host a Science, Technology, Engineering, and Math (STEM)-focused camp for students. This announcement is the latest step that President Trump has taken in order to inspire interest in the STEM related areas of study and ensure that Americans are being trained for the jobs of the future.
Earlier in the year, President Trump signed the INSPIRE Act which encourages NASA to have women and girls participate in science, technology, engineering, mathematics, and to pursue careers in aerospace. He also signed the Promoting Women in Entrepreneurship Act which aims to enable the National Science Foundation to support women in the sciences …
Since taking office, President Trump has been donating his quarterly salary to initiatives of national significance. In Quarter 1, President Trump donated his salary to the Department of Interior, and the funds went to the National Park Service to aid in its goal of preserving our country's national security.
Trump meets with American Legion youth
I've never seen so many Americans at the White House as I have with President Trump, and so often I learn something from their visits.
It is really great that he opens the nation's house to so many of her people.
On Wednesday, July 26, Trump welcomed a group I had not known about, the American Legion Boys & Girls Nation. The gathering was held in the Rose Garden:
He spoke about working hard, teamwork and uniting as Americans for the good of the nation — something, he said, they all have in common.
They are a diverse group. The video is worth watching.
Boy Scouts of America — Trump versus Obama
On August 9, 2010 Obama addressed the Boy Scouts of America at their national jamboree. The scouts booed him.
I found the video on July 25, 2017. Today, July 30, I see that — after seven years — CNN has taken the video down. It was on their own YouTube channel. CNN does not want you to know the truth.
Trump spoke to the scouts at their 2017 jamboree on Tuesday, July 25. Wow, what a difference a president makes!
The Gateway Pundit's headline about the event was in uppercase:
TRUMP ON FIRE! 40,000 BOY SCOUTS CHEER PRESIDENT TRUMP AT JAMBOREE! (VIDEO)
Trump was joined by some of his cabinet members. Earlier in the day, anticipation of the event created excitement at the White House. I realise that non-Americans will find that hokey, but there was a time when nothing represented solid American boyhood more than the Scouts. That is now changing.
Jim Hoft's article begins (emphases in the original):
THIS WAS AMAZING!
There were THOUSANDS of Scouts at the president's speech today in West Virginia.
The crowd was enormous – nearly 40,000 people!
The president spoke about believing in one's dreams and working at what one loves doing:
Instead of reporting about the greater, inspirational content of his speech, an NBC reporter tweeted:
Other coverage of the event was equally slanted:
Like other presidents, Trump was supposed to avoid discussing politics, but when he briefly mentioned last year's election victory, the scouts loved it. Someone at The_Donald received two text messages from a scout at the event, who couldn't rein in his excitement. One of the messages you'll have to look at yourself. The other reads:
Also I yelled "lock her up" when he was talking about the election and he paused his speech.
Again, I'm thrilled to read about this generation of boys. America, great days lie ahead.
Well, the kids loved it. As is so often the case in matters intergenerational, several adults did not and complained on the Boy Scouts of America Facebook page, which caused the organisation to issue a statement. Washington DC's Fox5 has a summary:
According to the statement, the Boy Scouts of America is "wholly non-partisan", and does not promote any one political position, candidate, or philosophy. The statement went on to say that an inviting the sitting U.S. President to speak at the National Jamboree is a long-standing tradition, dating back to the Presidency of Franklin Delano Roosevelt in 1937.
The statement ends with officials saying they will "continue to be respectful of the wide variety of viewpoints in this country".
Again, the boys loved it — and that's all that matters. Trump was speaking to them, not the adults.
Conclusion
This is not child-related, however, there are two things to keep in mind.
The first is that there was a time when Obama admired Trump. Trump's campaign director for minority relations, Chicago attorney Brunell Donald-Kyei, tweeted this reminder. Obama was not being ironic, either:
The second, and perhaps more pertinent, is that fake news abounds, whether from JK Rowling or other sources:
Click on the image to enlarge. The Democrats' techniques for Hillary's 2016 campaign are there, including the emotion and messaging for online discourse by her CTR (Correct The Record) team.
Be aware of these techniques, because Big Media use them all the time.
On Tuesday, June 27, 2017 I posted on the first part of an exposé about CNN that James O'Keefe and his Project Veritas made.
The Project Veritas video shows a CNN producer says that the Russia narrative which the network pushes 24/7 is bunk.
The story so far
This came just after CNN dismissed three of their journalists last weekend for an article about Anthony Scaramucci, who worked on President Donald Trump's transition team. The article alleged that Scaramucci had Russian connections. My post has more on that and the panic that resulted at CNN.
Oddly, Scaramucci is a frequent guest on the network. Why would they smear him?
On June 27, the New York Post had an excellent article on CNN's panic and the reasons for it. Excerpts and a summary follow. Emphases mine below.
CNN faced a hefty lawsuit:
The specter of a $100 million libel suit scared CNN into retracting a poorly reported story that slimed an ally of President Trump's — and forcing out the staffers responsible for it, The Post has learned …
CNN immediately caved after Scaramucci, a financier and frequent network guest, cried foul and threatened to take legal action, sources said Tuesday.
Scaramucci got an unusual public apology but still hired a top Manhattan lawyer to put further pressure on CNN and "look after [his] interests in this matter," one source said.
The three CNN employees did not resign but were helped out the door:
Sources also said the three journalists responsible for the retracted story — reporter Tom Frank, editor Eric Lichtblau and Lex Haris, who headed the CNN Investigates unit — were urged to resign.
"They called them in and said they'd pay out their contracts, but they should leave immediately," one source said.
CNN's CEO Jeff Zucker is particularly worried about the retracted story and its consequences. He is in a precarious position right now:
The cable network's coverage of Trump transition team member Anthony Scaramucci came amid federal scrutiny of corporate parent Time Warner's pending purchase by AT&T — and the widespread belief among media execs that CNN President Jeff Zucker can't survive a merger.
This was one of the biggest talking points at the Cannes Lions advertising festival held during the second half of June:
At last week's Cannes Lions festival in France — where Zucker boasted that viewers trust CNN "more than ever" — rumors were rife that he'd be out of a job if the AT&T deal goes through.
Furthermore:
"It's not just Jeff Zucker, all Time Warner executives are anxious about if they will survive the merger," a media source said Tuesday.
This is because the men making the merger decisions are Trump allies:
"What is interesting is that the AT&T execs who will decide who goes and who stays are [AT&T CEO] Randall Stephenson and [AT&T Entertainment Group CEO] John Stankey — who have a very good relationship with the current administration."
President Trump has opposed the merger and has no love for CNN:
Trump — a fierce critic of CNN — publicly opposed the merger during the campaign. Sources said Scaramucci, a frequent guest on CNN to defend the president, was treated like a star at Saturday's wedding of Treasury Secretary Steven Mnuchin and Louise Linton in Washington, DC.
"Everyone at the White House has been high-fiving each other over Anthony's success in embarrassing CNN," one attendee said.
"Trump is thoroughly enjoying this, and Anthony got endless slaps on the back at Steve's wedding."
Trump was undoubtedly the highest profile guest at Mnuchin's wedding.
This week, the online world has — rightly — stamped the 'fake news' label all over CNN.
Shaughn A co-planned and helped execute a sting of NPR (National Public Radio) with @SimonTemplarPV posing as a Muslim Brotherhood front group. These videos are also part of James O'Keefe's Project Veritas exposés: Parts I, II and III.
Shaughn A tweeted:
The New York Post had this:
Part II of the CNN exposé: Van Jones

James O'Keefe tweeted that he would release the second part of what Project Veritas have dubbed 'American Pravda: CNN' on his birthday.
On Wednesday, June 28, as O'Keefe turned 33, this short video featuring Van Jones, CNN contributor and former member of the Obama administration.
Van Jones says the Russia narrative about Trump is a 'nothing burger'. This was filmed on Monday, June 26. The first few seconds show the date display at CNN headquarters:
The video also briefly recaps comments Health producer John Bonifield made during the first video.
O'Keefe also mentions Sarah Huckabee Sanders's recommendation of the first video when she gave the White House press briefing on June 27. The clip comes from none other than CNN. Oh, the irony:
I won't go into Van Jones's recent commentary for CNN, however, only days before the Project Veritas reporter interviewed him, he was on television saying how vital it is that the details on Trump's collusion with Russia be revealed:
Can we conclude from this that Van Jones is a highly paid actor for rather than contributor to CNN?
Of course, diehard CNN viewers won't believe that the network peddles fake news:
Jones condemns the video as being 'selectively edited':
CNN plays it safe
CNN now has to play it safe by reprising Obama's jeans:
Their ratings are lousy, too. Even MSNBC has more viewers:
Other media outlets exposed
The false Russia narrative has also played well on the traditional network news:
I am looking forward to the day when this falsehood suddenly stops. I hope it is very soon.
BREAKING … Part 3
Part 3 came out today, Friday, June 30. It features an interview with Jimmy Carr, the producer of CNN's New Day, not the British comedian. He says that nearly everyone at CNN thinks Trump is grossly unqualified for office and that voters are stupid. Carr says the network covers only a handful of stories each day, ones which are good for ratings. The video ends with O'Keefe asking Jeff Zucker for a comment on the videos. Zucker ignores him and gets into a black van:
I plan to follow up on reaction to this next week.