You are currently browsing the tag archive for the 'George Washington' tag.
On Monday, February 19, 2018 George Washington's birthday was celebrated as a state holiday in the United States. Wall Street also closed on this day.
America's first president was born on February 22, 1732 or, as the Julian calendar was still in use in Britain and the colonies, February 11, 1731.
Abraham Lincoln was born on February 12, 1809.
When I was a child, each had his own holiday. Some years ago, the two were combined. Some states celebrate both presidents' birthdays on the third Monday in February. Others honour one of the two. Some states celebrate Presidents(') Day at other times of the year.
Last year, my reader sunnydaysall, from BrainHavenNet, posted Dr Christopher's Herbal Legacy Newsletter from July 7, 2017, 'The Untimely Death of America'.
It is well worth reading, especially for those interested in natural remedies.
One would have thought that George Washington would have had the finest medical care available. It seems he did in principle, but, judging from his final days, not in practice.
A summary and excerpts follow, emphases mine.
On Thursday, December 12, 1799, Washington was on his Mount Vernon estate and made his daily rounds. He was, as usual, out of the house between 10 a.m. and 5 p.m. It was snowing that day and three inches of snow had already accumulated. The former president had helped to move a carriage that day that had been stuck in the snow.
Upon returning home, he felt a sore throat coming on. He was also growing hoarse. However, instead of changing into dry clothes, he sat down to dinner. Afterwards, he remained in his damp attire.
On Friday, he worked on his estate marking trees to be felled. He returned home:
had a pleasant evening and even joked about his worsening hoarseness. Two o'clock Saturday morning he was chilled, could scarcely speak and breathed with difficulty. In the morning a servant was dispatched to retrieve Dr. Craik and another servant was dispatched for a Mr. Rawlins who was a local bleeder. Mr. Rawlins removed a half pint of blood and then Dr. Craik upon arriving removed another pint of blood and dosed the former President with calomel (a mercury preparation). Two more Doctors arrived and yes removed even more blood and administered more mercury, purgative enemas and blistering plasters. A fourth bleeding was proposed and immediately protested by Dr. Elisha Dick the youngest of the three doctors. However, he was overruled by Dr. James Craik and a Dr. Richard Brown who then bled George Washington a fourth time and of course administered another round of mercury and another toxic chemical, antimony. It is estimated that half of his blood had been removed. By today's standards that much loss of blood would result in extremely low blood pressure and would require an immediate transfusion along with intensive care.
That is incredibly over the top treatment for a bad cold. How President Washington must have suffered. He died on December 14, 1799.
At the time, when nothing else worked, the physicians in those days tried bleeding. Using emetics was also common, but less toxic ones were available. Using antimony and mercury were last resorts, even then. Why did the physicians not try a less dramatic treatment?
Dr Christopher says that the cause of Washington's death given today is bacterial epiglottis:
and that an emergency tracheotomy would have saved his life.
That also seems pretty extreme.
One of the physicians got in touch with another two weeks later:
Dr. Brown had misgivings and in a letter to Dr. Craik said, "If we had taken no more blood from him, our good friend might have been alive now." He added, "But we were governed by the best light we had. We thought we were right, and so we are justified." A contemporary British physician John Reid sarcastically remarked that the "current of blood" drained from George Washington reflected the currents of American rivers. He then was critical of the heavy dosing of mercury and the administrations of emetics and blistering to a man in his late 60's.
Exactly!
As Dr Christopher points out in his newsletter:
We do know as a fact that herbalists were present in the 1700s and for that matter in all eras. They were sometimes praised and sometimes ignored. We know that herbalists would have used remedies that were simple such as; lemon grass, rose hips, garlic, and onions that could have saved our beloved leader's life. The emerging Thompsonian doctors could have relaxed the muscles with Lobelia and applied cayenne to the throat to increase circulation. Perhaps the native population could have provided golden seal with its berberine alkaloid that kills bacteria. It is a fact that there was plenty of light and knowledge available in 1799 that could have been used by the Washington family instead of turning to the popular or mainstream doctors of that day with their blood-letting and poisonous practice. At any rate, the sudden agonizing death of George Washington was untimely and a great loss to his family and countrymen.
What a sad Christmas that must have been for the Washington family and their friends. Then there was the population of the new(ish) United States, which also mourned his death. What a miserable end to the year.
I did not know this story and am grateful that Dr Christopher wrote about it and that sunnydaysall posted it.
If this had happened today, I would have said it was a murderous plot. Nowadays, we cannot accept anything as it appears.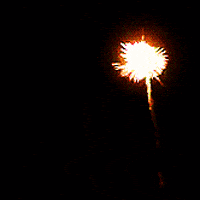 Best wishes to all my American readers for a happy Independence Day. I hope all, wherever they are in the world, have a happy Fourth of July.
May it be enjoyable, yet peaceful.
And may it be spent in good company, with excellent food and summertime beverages.
This year, Americans have channelled the spirit of Brexit:
The US Department of the Interior has a great little video (the length of a television advert) with beautiful photos of the American landscape from sea to shining sea as well as of those who fought to keep the nation free:
Below are a few reflections and facts about the American colonies' fight for independence and the country they built.
Happiness
Since the late 1970s, the notion of personal happiness became a priority first in American society then elsewhere in the Western world.
The Declaration of Independence, adopted on July 4, 1776, contains the following text (an amendment by the Committee of Five of Thomas Jefferson's initial sentence):
We hold these truths to be self-evident, that all men are created equal, that they are endowed by their Creator with certain unalienable Rights, that among these are Life, Liberty and the pursuit of Happiness. ——
Read it carefully.
Karl Denninger at Market Ticker points out (emphasis in the original):
I note that the Founding Fathers, wise men that they were, recognized this as they called out in the Declaration of Independence the fundamental human right to the pursuit of happiness.
Nowhere is attainment of happiness mentioned, nor can it be assured, and for good reason — it's mostly in our heads!
The Declaration of Independence does not guarantee happiness, only the pursuit thereof.
Life and liberty, on the other hand, are the bedrock of the document and the ideals behind the new nation.
It is ironic and sad that, today, life (abortion, euthanasia, murder) and personal liberty (constantly eroded) take second place to a misplaced and misguided idea of the achievement — rather than the pursuit — of happiness, which is impossible in a fallen world.
Freemasonry and the Founding Fathers
If only history were taught academically and disseminated publicly the way it was in 1976, the year of the Bicentenary, which I remember well.
Everything was much more straightforward then.
Over the past 20 years, aided by the Internet, every revisionist kook — 'Christian' and secularist — is coming out of the woodwork to denounce the Founding Fathers who made such painstaking efforts to give the world the United States of America.
I say 'world', because, by now, someone from nearly every country on earth has been able to settle there.
But I digress.
Much has been made by certain religious Americans about Freemasonry's role in the independence effort.
It is difficult to know what books and websites are telling the truth. By now, we may never know. With the passage of time come more biased perceptions and selective evidence.
One interesting webpage on the subject is called 'Freemasonry and the American Revolution'. Highlights follow.
On one Founding Father and President:
Thomas Jefferson was not a Freemason
nor was he part of any Illuminati Conspiracy
While there were a lot of Masonic lodges in the colonies, few Masons led the independence effort:
While some Freemasons joined the Revolutionary cause, the vast majorities of American Revolutionaries were not members of the Masonic fraternity. Important Revolutionary leaders like Thomas Jefferson, Thomas Paine, John Adams, and Patrick Henry were not Freemasons. Of the fifty-six signers Declaration of Independence only eight or nine can be shown to have been Freemasons.[4]
On George Washington's commitment to the Masons:
While Masons shamelessly promote George Washington's membership and sometimes allege his persevering zeal for the Masonic fraternity, his commitment to the organization is unclear. In 1798 Washington wrote to a Reverend Synder, "to correct an error you have run into, of my presiding over the English Lodges in this country. The fact is I preside over none, nor have I been in one more than once or twice in the last thirty years." As early as 1780, Washington called Freemasonry "Child's Play" and subsequently announced to a committee of right worshipfuls of King David's Lodge, that it was not agreeable to him to be addressed as a Mason. When Washington retired to private life, Freemasons Andrew Jackson and Edward Livingston were two of the three men to vote AGAINST Congressional resolutions giving thanks to this great man. It is unclear whether the third man was also a Mason.[5]
The essay says that Benjamin Franklin was cagey about his membership.
General Lafayette joined the Masons only after the Revolutionary War. He seemed sceptical of them during a trip to New York City:
To-morrow, I am to visit the schools; I am to dine with the Mayor; and in the evening, I suppose, I am to be made VERY WISE by the Masons.
The traitor Benedict Arnold was a Freemason.
The article says that in early America, the Masons were somewhat divided post-independence. Those who supported independence sided with the Founding Fathers. Many others wanted to retain a certain primacy that harked back to England:
The American Revolution had a profound impact on the America's Masonic lodges. It should come as no surprise that many American Masons were swept up in the spirit of non-Masonic giants like Thomas Jefferson. However, Freemasons were inherently ideologically opposed to the egalitarian beliefs of America's revolutionaries. After the war was over many Masons, who had benefited from strong ties to the English Monarchy's hierarchical and class oriented structure, worked to create 'a new hierarchical order' which could preserve and promote exclusive membership privileges in a country without a ruling monarch.
I have no opinion on this. It was the most thought-provoking piece of historical research I've seen, and it seemed worth citing.
Freemasonry or not, there is always a pecking order. Every society, even the most 'egalitarian', has one.
Christianity and independence
Another contentious subject today — an era where the vast majority of Americans have plenty of creature comforts to hand and every citizen has free access to the democratic process — is whether the Revolutionary War and subsequent independence were biblical.
A number of Protestant pastors today think Romans 13 should be obeyed at all costs. These are men who live comfortable lives. They are firmly middle class. They do not know what it was to live in the American colonies.
Anyone who thinks American independence was unbiblical, disobedient or ill-advised should move to Canada.
Yet, notice that these pastors keep appearing like the proverbial bad penny, establishing their churches in the United States and making a living off of the American people.
If the Revolutionary War and the War of 1812 were not destined, respectively, to achieve and maintain independence, the British would have won. Of that, we can be sure.
Let us now look at a webpage from a history about the early United States, 'III. Religion and the American Revolution'. Excerpts, a summary and graphics follow.
Although the essay does not mention it, the 18th century was the era of the First Great Awakening:
World events at the time of the First Great Awakening
George Whitefield, a great preacher in the First Great Awakening
The powerful preaching and widespread revivals were important in the life of colonial America and no doubt influenced how the settlers viewed the British. Not all were anti-British. However, the more vocal supporters of British rule had to either keep their views quiet or move. Some Loyalists — pejoratively called Tories (bandits) — went back to Britain and others settled in Canada.
'Religion and the American Revolution' says that clergy were similarly divided.
I have read elsewhere that some clergy supporting independence cited Acts 5:29 (when the temple leaders tried to forbid the Apostles from preaching):
29 But Peter and the apostles answered, "We must obey God rather than men.
In any event (emphases mine):
The Revolution strengthened millennialist strains in American theology. At the beginning of the war some ministers were persuaded that, with God's help, America might become "the principal Seat of the glorious Kingdom which Christ shall erect upon Earth in the latter Days." Victory over the British was taken as a sign of God's partiality for America and stimulated an outpouring of millennialist expectations–the conviction that Christ would rule on earth for 1,000 years. This attitude combined with a groundswell of secular optimism about the future of America to create the buoyant mood of the new nation that became so evident after Jefferson assumed the presidency in 1801.
Jonathan Mayhew (1720-1766) was born in the colony of Massachusetts. He was a Congregationalist minister who took strong exception to the Anglican Church:
Jonathan Mayhew considered the Church of England as a dangerous, almost diabolical, enemy of the New England Way. The bishop's mitre with the snake emerging from it represented his view of the Anglican hierarchy.
Mayhew asserted that resistance to a tyrant was a "glorious" Christian duty. In offering moral sanction for political and military resistance, Mayhew anticipated the position that most ministers took during the conflict with Britain.
A Presbyterian minister from New York, Abraham Keteltas (1732-1798):
celebrated the American effort as "the cause of truth, against error and falsehood . . .the cause of pure and undefiled religion, against bigotry, superstition, and human invention . . .in short, it is the cause of heaven against hell–of the kind Parent of the Universe against the prince of darkness, and the destroyer of the human race."
Peter Muhlenberg (1746-1807), a Lutheran pastor from Pennsylvania who served in the Continental Army and later as a congressman, was the foremost 'fighting parson':
The eldest son of the Lutheran patriarch Henry Melchior Muhlenberg, young Muhlenberg at the conclusion of a sermon in January 1776 to his congregation in Woodstock, Virginia, threw off his clerical robes to reveal the uniform of a Virginia militia officer. Having served with distinction throughout the war, Muhlenberg commanded a brigade that successfully stormed the British lines at Yorktown. He retired from the army in 1783 as a brevetted major general.
The Scottish-born president of Princeton University, John Witherspoon (1723-1794), a Presbyterian
minister, was dubbed the most 'political parson' of the Revolutionary period. He represented New Jersey in the Continental Congress and, as such, was a signatory to the Declaration of Independence:
As president of Princeton, Witherspoon was accused of turning the institution into a "seminary of sedition."
Religious inscriptions were common on Revolutionary flags and banners, such as the one below:
Its saying is still used today where Americans oppose bureaucracy and the Deep State.
Incidentally, the Quakers suffered a schism. Those who wanted to join the Revolutionary effort broke away from their pacifist brethren and became known as the Free Quakers. They built their own Free Quaker meeting house in Philadelphia.
Conclusion
Unlike the French Revolution and the Bolivarian liberations of various South American countries from Spain, the American Revolution was well rooted in the Bible and Christian preaching. The other two were purely secular.
Any country which turns to God will receive His merciful blessings.
However, based on the nature of its independence effort, tied as it was to scriptural and Christian support, the Great Republic has survived this long because of Americans' enduring faith in the Almighty.
Long may it remain so.
In response to 'Christian objections to President Trump', the author of Pacific Paratrooper wrote in to ask:
Isn't there a division of church and state?
The short answer is that the First Amendment protects religious freedom and prohibits the establishment of a national church and state churches. It was Thomas Jefferson who wrote of the 'separation between church and State' in 1802 in a letter to the Danbury Baptists. They were concerned about their tax money supporting the Congregational Church, the state church of Connecticut at that time.
There is more to the story, detailed below.
However, Conservapedia tells us that there was a constitution that had a division of church and state (emphases mine below):
A phrase close to "separation of church and state", but used for malevolent purposes and expanded to name education, does appear in Article 52 of the constitution of the Soviet Union (1977): "In the USSR, the church is separated from the state, and the school from the church."[6]
The First Amendment
The First Amendment to the United States Constitution reads as follows:
Congress shall make no law respecting an establishment of religion, or prohibiting the free exercise thereof; or abridging the freedom of speech, or of the press; or the right of the people peaceably to assemble, and to petition the government for a redress of grievances.
Conservapedia makes the argument that the First Amendment has its origins in the Bible:
The protection for free speech was largely motivated to safeguard the preaching of the Bible. Several passages in the Bible, both Old Testament and New Testament, support a right of free speech, including Numbers 11:26-30 (Moses allowed free speech by declaring, "If only all the people of the LORD were prophets!");[1] Mark 9:38-41 (admonition by Jesus not to stop strangers who cast out evil in his name).
George Washington's farewell address
In his farewell address of September 19, 1796, George Washington said:
Of all the dispositions and habits which lead to political prosperity, Religion and morality are indispensable supports. In vain would that man claim the tribute of Patriotism, who should labour to subvert these great Pillars of human happiness, these firmest props of the duties of Men & citizens. The mere Politican, equally with the pious man ought to respect & to cherish them. A volume could not trace all their connections with private & public felicity. Let it simply be asked where is the security for property, for reputation, for life, if the sense of religious obligation desert the Oaths, which are the instruments of investigation in Courts of Justice? And let us with caution indulge the supposition, that morality can be maintained without religion. Whatever may be conceded to the influence of refined education on minds of peculiar structure–reason & experience both forbid us to expect that National morality can prevail in exclusion of religious principle.
Ronald Reagan's address to the Alabama State Legislature
Nearly 200 years later, on March 15, 1982, Ronald Reagan addressed the Alabama State Legislature:
And I know here that you will agree with me that standing up for America also means standing up for the God, who has so blessed our land. I believe this country hungers for a spiritual revival. I believe it longs to see traditional values reflected in public policy again. To those who cite the first amendment as reason for excluding God from more and more of our institutions and everyday life, may I just say: The first amendment of the Constitution was not written to protect the people of this country from religious values; it was written to protect religious values from government tyranny.
What Jefferson said
In 1801, a committee of the Danbury Baptist Association in Connecticut wrote Thomas Jefferson to ask about about their tax money supporting the Congregational Church, the state church of Connecticut at that time.
On New Year's Day 1802, Jefferson replied, in part:
I contemplate with sovereign reverence that act of the whole American people which declared that their legislature should make no law respecting an establishment of religion, or prohibiting the free exercise thereof thus building a wall of separation between church and State.
Connecticut did not change this mandate until 1818. That year, their constitution finally stated:
Article VII. Section 1. It being the duty of all men to worship the Supreme Being, the great Creator and Preserver of the Universe, and their right to render that worship in the mode most consistent with the dictates or their consciences, no person shall by law be compelled to join or support, nor be classed with, or associated to, any congregation, church, or religious association; but every person now belonging to such congregation, church, or religious association, shall remain a member thereof until he shall have separated himself therefrom, in the manner hereinafter provided. And each and every society or denomination of Christians in this State shall have and enjoy the same and equal powers, rights, and privileges; and shall have power and authority support and maintain the ministers or teachers of their respective denominations, and to build and repair houses for public worship by a tax on the members of any such society only, to be laid by a major vote of the legal voters assembled at any society meeting, warned and held according to law, or in any other manner."
Jefferson worshipped in Capitol building
Atheists are fond of quoting Thomas Jefferson and have adopted him as their secular hero. However, three days after Jefferson wrote his 'separation between church and state' letter to the Danbury Baptists (italicised emphasis in the original here, purple emphases mine):
he attended church in the largest congregation in North America at the time. This church held its weekly worship services on government property, in the House Chambers of the U.S. Capitol Building. The wall of separation applies everywhere in the country even on government property , without government interference. This is how it is written in the Constitution, this is how Thomas Jefferson understood it from his letter and actions, and this is how the men who wrote the Constitution practiced it.
Worship in the Capitol ended only after the Civil War. Therefore, it lasted for five decades.
Conservapedia provides more examples of Jefferson's support of Christianity in government:
David Barton, Founder and President of WallBuilders, states that Jefferson voted that the Capitol building would also serve as a church building, praised the use of a local courthouse as a meeting place for Christian services, urged local governments to make land available specifically for Christian purposes, set aside government lands for the sole use of religious groups, assured a Christian religious school that it would receive "the patronage of the government", proposed that the Great Seal of the United States depict a story from the Bible and include the word "God" in its motto, and agreed to provide money for a church building and support of clergy. And that like support of religion by the federal government militates against the extreme separatist position.[26]
The Bible and American government
Conservapedia tells us that God is mentioned in all 50 state constitutions.
Until the 1960s, the Bible had a pre-eminent place:
in government, jurisprudence [11] and in over 300 years of American education[12][13].
Every new president has made a religious reference in his inaugural address. Dwight D Eisenhower wrote his own prayer. Dr Jerry Newcombe compiled a list of all of these references for the Christian Post just before Donald Trump's inauguration. (He, too, mentioned God — more than once.) Here are a few:
1. George Washington said, "It would be peculiarly improper to omit, in this first official act, my fervent supplications to that Almighty Being who rules over the universe…."
3. Thomas Jefferson prayed to "that Infinite Power which rules the destinies of the universe."
6. John Quincy Adams quoted Scripture: "Except the Lord keep the city, the watchman waketh in Vain."
7. Andrew Jackson referred to "the goodness of that Power whose providence mercifully protected our national infancy."
16. Abraham Lincoln stated, "Intelligence, patriotism, Christianity, and a firm reliance on Him who has never yet forsaken this favored land, are still competent to adjust in the best way all our present difficulty."
24. William McKinley declared, " Our faith teaches that there is no safer reliance than upon the God of our fathers."
25. Theodore Roosevelt thanked "the Giver of Good who has blessed us."
32. Harry S. Truman referenced "that all men are created equal because they are created in the image of God."
Dr Newcombe rightly concludes:
The atheists are the Johnny-come-latelies. Demands to ban God and the Bible from the Inauguration should be denied.
Interpretation
It is not surprising that many Americans and other people around the world now think that Christians in the United States are being unreasonable when they lament that the Ten Commandments have been removed from county courthouses along with Christmas crèches on government property.
I grew up with these displays. No one ever had a problem with them, other than the occasional crank.
However, all that changed in the 1960s. In addition to Madalyn Murray O'Hair's successful case against school prayer which effectively banned it — along with Bible readings — in state schools, the Supreme Court under Earl Warren dramatically changed the way all of us view the First Amendment (emphases in the original here):
Jefferson simply quotes the First Amendment then uses a metaphor, the "wall", to separate the government from interfering with religious practice. Notice that the First Amendment puts Restrictions only on the Government, not the People! The Warren Court re-interpreted the First Amendment thus putting the restrictions on the People! Today the government can stop you from Praying in school, reading the Bible in school, showing the Ten Commandments in school, or have religious displays at Christmas. This is quite different from the wall Jefferson envisioned, protecting the people from government interference with Religious practice.
Therefore, one could make the case that over the past 50 years, America has been drifting in practice towards a Soviet-style restriction on Christian displays, the Bible and prayer outside the home on government property.
If you think I am exaggerating, stories have been appearing in local newspapers and conservative websites over the past 12 years about teachers who have taken Bibles away from children silently reading them during lunch hour. There was an instance in Texas in 2003 I remember where the teacher took a child's New Testament away at lunch hour and threw it in the wastebasket. He was not allowed to retrieve it.
In June 2016, WND published an article about a school in Palmdale, California, where a seven-year-old got his classmates interested in the Bible verses and stories his mother gave him every morning. The mother intended for her son to have religious encouragement during the day. She was not attempting to proselytise. However, the child was so thrilled by these verses that he couldn't help but share them with others at lunchtime. It wasn't long before his friends asked him for copies of the verses and stories. One girl who received a story showed it to the teacher, commenting on its beauty:
Then, however, C [the boy] was reprimanded by his teacher in front of the whole class, twice, and told to stop talking about religion or sharing his mother's notes, and he went home in tears, Liberty Counsel said.
Even as the crowd of students asking for the after-school Bible notes grew, on May 9, Principal Melanie Pagliaro approached Zavala [the mother] and demanded that the notes only be handed out somewhere beyond school property.
With the school not satisfied with only the banishment, Liberty Counsel said, "a Los Angeles deputy sheriff knocked at the door of C's home, demanding that C's note-sharing cease altogether because 'someone might be offended.'" …

The letter to the district said Liberty Counsel, "having reviewed the above facts, district policies, and applicable law, it is clear that the actions of the district staff in this instance, in prohibiting voluntary student religious expression during non-instructional time; then completely banning such student expression from school property entirely, and finally calling the police to report the same are simply unconstitutional."
"These actions must be disavowed and reversed, to avoid liability for civil rights violations," the letter said.
It gave the district a deadline for responding of June 1, which was ignored.
I think this will change — somewhat — over the next four years. While the Ten Commandments might not make a comeback in courthouses, Christmas crèches are likely to reappear. And teachers might start to lay off students sharing the Bible at lunchtime.
Tomorrow: Religious persecution and state churches in American colonies
One year after it premiered in the United States on the Food Network, Save My Bakery is now showing on the channel's sister station in the UK.
SpouseMouse and I have been enjoying the programme. For me, the bakeries featured are a blast from the past. SpouseMouse is bemused by what passes for a 'bakery' in the United States. 'First, there are no breads or rolls. Secondly, most of what's on offer looks as if it were intended for a bake sale.' I try to explain that that is the nature of neighbourhood bakeries. Although nothing was fancy, everything was a favourite.
Kerry Vincent is the Australian makeover lady who helps beleaguered bakeries out of a hole. She focussed her efforts on Pennsylvania, particularly establishments in or near Philadelphia.
Her brusque manner is offputting as is her penchant for fondant-covered cakes which did not feature in the establishments shown (initially) or in the ones I frequented as a child. Hmm.
However, she does seem to be good at conflict resolution. In every one of these shows, the bakery owners are at odds with their children or younger employees with regard to overcoming an impasse in sales.
I am still thinking about the episode at Schenk's Bakery in Philadelphia. Their website has a thank you to Vincent for remaking their shop and offering advice on their products. I hope they continue to prosper.
Schenk's cake line used to feature three cakes which Vincent advised against: pound cake, Washington cake and Goldenrod cake.
The last two came as a revelation. I'd not heard of them before. I was very disappointed that Vincent did not help the Schenks to keep these items on sale by improving the texture and flavour. Washington and Goldenrod cakes are historical artifacts.
Pound cake
But, first, let's look at pound cake, one of the few cakes which does not need icing. Not so long ago, most grandmothers made pound cake. Mine did and hers was still the best I've ever tasted. The best part is the crunchy exterior, the product of the amount of butter in the batter.
In researching pound cake recipes, I was surprised to see how huge they are and that they are now made in ring tins. My grandmother used to make hers in much smaller quantities in a well greased loaf tin. The top used to split ever so slightly, giving a craggy appearance with extra crunch.
A loaf tin pound cake will probably serve a dozen people. The texture is dense and rich, similar to a French quatre-quarts ('four quarters', equal weights of eggs, butter, flour and sugar). A little goes a long way.
Since I've been on the ketogenic diet, I don't make it anymore. However, those who enjoy traditional cakes will find it worthwhile practising making it. I would recommend several tries, because it can be challenging getting the consistency light enough. For this reason, I would suggest cutting the following recipes in half and using a loaf tin. King Arthur Flour's site has the traditional recipe and Chef In Training has one for a coconut version.
Vincent did approve of a remake of the Schenks pound cake, to which they added orange flavouring and topped with sliced almonds. It looked delicious!
The Goldenrod
The Goldenrod, or Golden Rod, was popular in the late 1890s through to the early part of the 20th century.
It is — or was — probably the only full-size triangular cake in existence. This photo from a 1906 cookbook, courtesy of Resurrected Recipes, shows the special tins used:
These tins are not available today, however, using a loaf tin would probably do the trick. Cutting the rounded top off the finished product then neatly slicing diagonally down the middle should produce a good result.
Resurrected Recipes compares and contrasts the recipes for the Goldenrod with another popular cake of the same period, the Waldorf Triangle. Both look easy enough to bake.
The Goldenrod must have orange flavouring in the batter. Vincent said that the Schenks' version could have used more of it. Why did she not help them with such a small improvement? If I were in the area, I would have loved trying it.
This is another missed opportunity; the bakery could have introduced the Goldenrod to a new generation.
It is also interesting that the Schenks frosted one side with white icing, piped it along the top ridge and frosted the other side with chocolate icing. One wonders if that decoration was particular to Philadelphia or to Mr Schenk's father who emigrated from Germany and founded the bakery in 1938. Resurrected Recipes tells us that this cake was also popular with German bakers.
Washington Cake
This cake has undergone several reiterations since Martha Washington first made her Great Cake to share with guests on Twelfth Night (Epiphany) 1798.
Her husband George had announced before Christmas 1797 that he would not be serving a third term as America's first President. He returned to his home in Mount Vernon for the holidays.
Mrs Washington's great cake was modelled on the traditional English recipe for Christmas cake. It was a pound cake made with currants and spices.
The cook-historian Tori Avey tells us that after Washington's death, a Manhattan shopowner named Mary Simpson made Washington Cake every year on his birthday, February 22. She was popularly known as Mary Washington, as she claimed to have been one of his slaves. Customers flooded in to buy a slice of cake and a small glass of punch or cup of coffee.
In the 19th century, American bakers created variations of the Washington Cake. One used cherries, recalling Parson Weems's legend of young George cutting down his father's cherry tree. When Washington State was incorporated into the Union, their version had apples, the fruit for which the state is known.
Avey says that Philadelphia had its own version, which emerged in the 1950s. The Schenks made this variation, which was a spiced cake with chocolate and scalloped-edged white icing.
Kerry Vincent didn't like their Washington Cake. Admittedly, the one shown was poorly frosted. However, whether it was the amount of spice in the cake or the frosting, she said it had to go. Unfortunately, the Schenks agreed.
Another opportunity missed! Why not improve it and introduce it to people — especially children — who have never tried it?
Suggestion for the Schenks
My better half and I suggest that the Schenks offer one of these types of cakes — pound, Goldenrod and Washington — on special once a month at the weekend. Make sure Washington Cake in on sale during Presidents' Day weekend in February.
Have a sign up — 'This week's special' — and tell everyone how good it is. Have some samples on the counter. Let people try it.
It would be a shame to lose these historical recipes for the sake of a few minor improvements to flavour and appearance.
Kerry Vincent
Hmm. She's an acquired taste, certainly.
However, after having researched her biography, I can understand how her background shaped her outlook on baking and life.
Zap2It has a fascinating, if brief, interview with Vincent. We discover that, like many Australians living on sheep stations (ranches), she went to school via radio. I remember reading about this method of education in geography class when I was eight years old. Households had pedal radios — operated by foot pedal — which, when used with a telephone line, could enable any Australian youngster to communicate with the teacher. Parents were responsible for reviewing homework!
She also told Zap2It that her mother taught her how to bake at a very young age. One of the first lessons young Kerry Flynn learned was how to test an oven. Mrs Flynn told her to stick her hand in it to get a true feel for the temperature. Vincent does the same today because:
I don't even believe the calibrated oven because it is never calibrated. Shove your hand in, and feel this, and close your eyes, and that's the temperature you need for a sponge [cake] and the rest of the baking.
At the age of 8, Kerry won first prize in an adult baking competition at Albany Fair in Western Australia.
As a young woman, Vincent was a Western Australia state finalist in the 1964 Miss Australia Quest. She went on to a career in modelling hats and as a cigarette girl:
The fashion co-ordinator at the Perth department store Boans wanted her for millinery: "She said, 'I could put a jerry [chamber pot] on your head and it would look good.' " For tobacco brands Rothmans and Dunhill, Kerry wore navy and white, pillbox hats and white boots, and moved from trackside to cocktail party as a promotional girl. "It was elegant then; you smoked with a pair of long satin gloves and a holder."
In 1973, whilst on a working holiday in London, she met the love of her life, Doug Vincent, an American oil engineer, in a pub. They married in 1974 and live in Oklahoma.
Vincent's baking and sugar-crafting career has taken her around the world, winning her accolades from the rich and famous to hundreds of aspiring home bakers.
The Pennsylvania bakers who took part in Save My Bakery say that Vincent's bark is worse than her bite.
Stephen Riccelli of Schubert's Bakery in Nazareth said:
I think she's a very nice lady but I also think she may not have been the best fit for our bakery.
I agree. She never understood the Moravian cake which isn't exactly patisserie but has deep historical and cultural roots in that part of the Lehigh Valley.
Richard Wilcox of Phatso's Bakery in Chester told his local newspaper:
The host's venomous demeanor is just a front, Wilcox said, explaining that Vincent was very helpful and pleasant off camera.
"Kerry is a wonderful lady," he said. "We had a very pleasant time working with her. She was not the same person when the cameras were off."
Vincent clearly did not understand the slang word 'phat' — beautiful, excellent — which can be used to describe anything from food to women.
It was also a play on words, as Wilcox called his younger son Fatso as a toddler. He gave the name to the bakery. Vincent wanted to change it!
I'm glad to read that Wilcox saved his past awards and put them back on the wall of his bakery.
Vincent insists that America's tastes are changing. Possibly.
However, there is always room for enduring American, cross-generational favourites. May they — and family-owned bakeries — long continue.
In his first year as the first President of the United States, George Washington signed a proclamation appointing a day of 'General Thanksgiving'.  He signed it on October 3, 1789, and decreed that this day of thanksgiving would take place on Thursday, November 26 of that year.
Archiving Early America tells us:
While there were Thanksgiving observances in America both before and after Washington's proclamation, this represents the first to be so designated by the new national government.
After their first harvest, the colonists of the Plymouth Plantation held a celebration of food and feasting in the fall of 1621. Indian chiefs Massassoit, Squanto and Samoset joined in the celebration with ninety of their men in the three-day event.
The first recorded Thanksgiving observance was held on June 29, 1671 at Charlestown, Massachusetts by proclamation of the town's governing council.
During the 1700s, it was common practice for individual colonies to observe days of thanksgiving throughout each year. A Thanksgiving Day two hundred years ago was a day set aside for prayer and fasting, not a day marked by plentiful food and drink as is today's custom. Later in the 18th century each of the states periodically would designate a day of thanksgiving in honor of a military victory, an adoption of a state constitution or an exceptionally bountiful crop.
Such a Thanksgiving Day celebration celebration was held in December of 1777 by the colonies nationwide, commemorating the surrender of British General Burgoyne at Saratoga. 
In 1863, President Abraham Lincoln changed the day of Thanksgiving to the fourth Tuesday of November.  In 1939, President Franklin Delano Roosevelt moved it to the third Thursday of November, to extend the Christmas shopping season and stimulate the economy.  In 1941, he changed the date to the fourth Thursday of November, where it is today.
The full text of President Washington's Proclamation of General Thanksgiving appeared in the Massachusetts Centinel of October 14, 1789.  Thanks again to Archiving Early
America, you can view it in full on their site or read it below.  Note the number of times God is mentioned and how it reads like a prayer.  I hope that you will see fit to share it with your family on this blessed day:
WHEREAS it is the duty of all nations to acknowledge the providence of Almighty God, to obey His will, to be grateful for His benefits, and humbly to implore His protection and favour; and Whereas both Houfes of Congress have, by their joint committee, requefted me 'to recommend to the people of the United States a DAY OF PUBLICK THANSGIVING and PRAYER, to be observed by acknowledging with grateful hearts the many and signal favors of Almighty God, especially by affording them an opportunity peaceably to eftablifh a form of government for their safety and happiness:'
NOW THEREFORE, I do recommend and affign THURSDAY, the TWENTY-SIXTH DAY of NOVEMBER next, to be devoted by the people of thefe States to the fervice of that great and glorious Being who is the beneficent author of all the good that was, that is, or that will be; that we may then all unite in rendering unto Him our fincere and humble thanks for His kind care and protection of the people of this country previous to their becoming a nation; for the fignal and manifold mercies and the favorable interpofitions of His providence in the courfe and conclufion of the late war; for the great degree of tranquility, union, and plenty which we have fince enjoyed;– for the peaceable and rational manner in which we have been enable to eftablish Conftitutions of government for our fafety and happinefs, and particularly the national one now lately instituted;– for the civil and religious liberty with which we are bleffed, and the means we have of acquiring and diffufing useful knowledge;– and, in general, for all the great and various favours which He has been pleafed to confer upon us.
And also, that we may then unite in moft humbly offering our prayers and fupplications to the great Lord and Ruler of Nations and befeech Him to pardon our national and other tranfgreffions;– to enable us all, whether in publick or private ftations, to perform our feveral and relative duties properly and punctually; to render our National Government a bleffing to all the people by conftantly being a Government of wife, juft, and conftitutional laws, difcreetly and faithfully executed and obeyed; to protect and guide all fovereigns and nations (especially fuch as have shewn kindnefs unto us); and to blefs them with good governments, peace, and concord; to promote the knowledge and practice of true religion and virtue, and the increafe of fcience among them and us; and, generally to grant unto all mankind fuch a degree of temporal profperity as he alone knows to be beft.
GIVEN under my hand, at the city of New-York, the third day of October, in the year of our Lord, one thousand feven hundred and eighty-nine.
(signed) G. Washington
Some of us will gather together in changing circumstances, but let's remember and be thankful for the blessings that God has bestowed on us.  Let us also pray that the grace of the Holy Spirit transforms ungodly situations, whether personal or corporate. 
Wherever you as an American or American-to-be are reading this, have a wonderful Thanksgiving.