You are currently browsing the tag archive for the 'Good Morning Britain' tag.
On Monday, July 5, 2021, Richard Madeley, an occasional co-presenter on ITV's Good Morning Britain (GMB), asked SAGE member Susan Michie if her avowed Communism affects her coronavirus recommendations to the general public:
It must have come as a surprise to a number of GMB's viewers who probably did not suspect that a card-carrying Communist works for the Government.
Michie, a psychologist who is also a professor at University College London, works on the SPI-B — behavioural — committee of SAGE which has been driving public behaviour during the pandemic. She appears most frequently on the BBC but also on other television channels.
She was also a speaker at the UN's Psychology Day in 2020. The Division of Health Psychology of the British Psychological Society, of which she is a member, tweeted:
I've written about Michie three times before, twice in the run-up to Christmas (here and here) and once in June.
Before I get to Richard Madeley's interview with Prof Michie, the tweets below show what Communist health policy looks like. We've been living under such rules for 16 months and counting.
2018 Daily Mail article
But first, here is a brief retrospective from the time when Jeremy Corbyn was Labour leader.
In 2018, the Daily Mail posted an extensive article about her support of Corbyn and her praise of Communism. Excerpts follow, emphases mine.
This is her family background. Much of the £52 million she inherited from her mother was in a Picasso, which she and another family member sold:
Susan Fiona Dorinthea Michie is the granddaughter of Henry McLaren, the 2nd Baron Aberconway, an Eton-educated Edwardian industrialist and Liberal MP. 
He inherited major interests in coal, iron, steel and engineering conglomerates, and created the sumptuous gardens at Bodnant House, a stately home set in 5,000 acres near Snowdonia.
Her mother, Dame Anne McLaren, was born at Aberconway House, the family's imposing 2,800-square-metre second residence in London's Mayfair, and was one of the world's leading biologists. When she died in 2007, aged 80, she left £52million in her will.
Ms Michie's father, meanwhile, was an eminent computer scientist who was the son of a wealthy banker whose photo is among the National Portrait Gallery's collection.
Despite these moneyed roots, the blue-blooded Susan, 62, marches to the beat of her own drum.
She stretches her every sinew in pursuance of a class war as a member of the Communist Party of Britain.
The article then described the speech she gave in early March 2018:
On Monday night, she addressed a meeting of about 40 true believers at the Marx Memorial Library in London's Clerkenwell.
She delivered her speech while standing beneath a portrait of Cuban dictator Fidel Castro, a bronze of Lenin and an array of Soviet flags. 
Seemingly oblivious to the irony, this lifelong beneficiary of inherited wealth began by saying: 'We, the working class.'
During the course of a two-hour talk, Ms Michie (whose day-job is as a university academic) made a comment that broke almost a century of hard-Left tradition. 
Britain's Communist Party, she said, is urging its members to work 'full tilt' to help get a Labour prime minister.
This development — after decades of Communists and Labour operating on very separate lines — is a direct result of Labour's lurch to the hard Left under Jeremy Corbyn.
Already, there have been signs of this change of policy with the Communists deciding last year not to split the Left-wing vote by fielding their own candidates at the General Election.
With the two parties increasingly in harmony (Ms Michie declared it 'a really good situation to work much more closely than we have in the past'), the Communists — by way of a 'priority' — are advising their comrades to actively campaign on Corbyn's behalf.
In the general election of December 2019, Labour suffered its worst result since 1935.
Sir Keir Starmer eventually replaced Jeremy Corbyn as Labour leader.
Now on to Michie's activity as a SAGE member.
Regular media appearances
By May 2020, Michie was already becoming a regular guest on various news programmes:
As Guido Fawkes explained, Michie is not only a member of SAGE but also Independent SAGE, a breakaway group (emphases in the original, those in purple mine):
Susan Michie is a Marxist campaigner who has managed to get herself on not only the activist dominated fake SAGE, she is also on the official SAGE. Quite an achievement and evidence of the time and effort she is dedicating to the cause…
Michie is Professor of Health Psychology and Director of the Centre for Behaviour Change at UCL, so prima facie she has the credentials to be a scientific advisor. What is never mentioned at any point to give context to her many media appearances, in which she usually launches a tirade at the government, is that she has for 40 years been a member of of the Communist Party of Britain.
All this has not precluded her from using family wealth to financially support the Labour Party under the Corbyn leadership. In March 2018, it was Michie who said that the Communist Party would no longer stand against Labour in general elections and she should be "working full tilt" for the election of Corbyn as PM. Hardly surprising given her daughter was appointed under him to Labour HQ and her ex-husband was Corbyn's close adviser. That illustrates the level of her dedication to far-left politics.
Two days later, the Father of the House, Peter Bottomley MP (Con), appeared on Radio 4's Broadcasting House programme to lambaste the BBC for not revealing her political philosophy and connections:
He said (audio in Guido's post):
If one of your previous contributors has been a member of a far left party for decades, donated more to the Labour Party under Corbyn than I've given to the Tory Party in forty years, was the wife of a former Labour Party special adviser and mother of Labour's head of complaints, that might have been better than just saying she's a member of SAGE.
The BBC called Bottomley's remarks an:
ad hominem attack.
Prof Stephen Reicher, who teaches at St Andrews in Scotland, is another SAGE member who works on SPI-B. He took issue with Prime Minister Boris Johnson for not sacking his then-special adviser Dominic Cummings after his fateful trip to County Durham during lockdown. Michie agreed:
She is clearly not a Boris fan, nor is The Guardian's Carole Cadwalladr:
Lockdown and mask fan
In May, it was becoming clear to a segment of the British population that Michie favoured a Chinese-style handling of the pandemic. An Anglican clergyman tweeted:
The accompanying article from Michie in The Psychologist is a mild one about directing the public's response to the pandemic. Notable is this sentence (emphases mine below):
If these behaviours changed across the population (as seatbelt use and smoking in public places have), the Covid-19 pandemic would extinguish.
In July 2020, masks had been compulsory on public transport since mid-June, but were not yet mandatory elsewhere. Michie told LBC's Andrew Castle that they must be required:
By November, more Britons were finding out the truth about Michie:
When Boris banned Christmas, lockdown sceptic Dick Delingpole tweeted:
Michie started 2021 by asking why people were not complying with the mask mandate:
In April, mainstream journalists were finally beginning to reveal Michie's political persuasion:
Guido Fawkes reminded his readers that he had unearthed the information in May 2020:
In June, despite Boris's stellar rollout of the vaccine programme — still the best in Europe — Michie, laughing, told Channel 5 News that we would have to wear masks 'forever' (00:57 – 1:05):
A week later, she complained to Freddie Sayers of UnHerd that she had been misquoted (video at the link):
I actually used four words [in that interview with Channel 5], and only one of them was reported. The full words I used were "forever to some extent". What I mean by this is that, sadly, this isn't going to be the last pandemic. For as long as humans are around viruses are going to be around …
In reality, as you can see in the Channel 5 video above, her first answer was 'Forever'. When the interviewer expressed her astonishment, Michie gave the longer response.
She told Sayers that she wanted a delay to Freedom Day, which was to have been on June 21. She must be happy:
I don't think there's really any alternative other than delaying for four weeks and seeing what's happening. It's a very tricky situation… I think [Boris] is right — I think the question is: is it going to be sufficient?
She probably opposes the possible July 19 Freedom Day, too.
She clearly did not want to discuss her communist beliefs with Sayers:
My politics are not anything to do with my scientific advice. And I've never discussed my politics with people like yourself, so nor am I going to now. And the important thing is that when one gives scientific advice, one does so using the expertise one has — not going beyond the expertise, being transparent about what expertise you provide. And I think that the kind of articles you refer to are a really disturbing kind of McCarthyite witch hunting, which I don't think should have any place in a liberal tolerant society.
Richard Madeley's interview
This brings me neatly to Richard Madeley's interview from Monday morning, July 5.
Guido Fawkes broke the story, along with the video (emphases in the original):
Guido commends Richard Madeley for being the first TV host in the country to invite "Independent" SAGE's Susan Michie on to their show and finally confront her about her hard-left politics. Madeley rightly points out that activist expert Michie's love of national Covid restrictions may not be born from her concern for the nation's health, rather the default policy position of a hard-core, state-loving communist. It looked like Susan didn't appreciate this line of questioning…
Lockdown Sceptics has the transcript (emphases in purple mine):
Richard Madeley: There's a point I really have to put to you and you'll be aware of this because there's been a lot of commentary about this in the British media about you and it's to do with your politics and you know what I'm going to ask you. You've been a member of the Communist Party for about 40 years now, you're still a member, and we know that they're statist. We look at Communist countries around the world and we see that they are tremendously top down dominant and controlled societies that they rule over. I just wonder – and I'm putting this question on behalf of those who wonder about your politics – if your politics actually informs your sense of control? It's not just the medical arguments, but you have a kind of a political bent to want the state to tell people what to do?
Susan Michie: I've come on your programme as a scientist, as do all people who come on to your programme as scientists. They come on to talk about the evidence, relevant theories, how we approach our scientific disciplines, and you don't ask other scientists about politics so I'm very happy to speak about science which is what my job is and to limit it to that.
RM: So you're saying that your politics doesn't inform your opinion on this subject?
SM: I'm saying that I agreed to come on this programme as a scientist and I'm very happy to talk to you about the issues that you're raising as a scientist which is the same for other scientists that you invite on to the programme.
Michie has a large house in a leafy part of London, but the video clip says Berkshire for her location. So, she must be one of those privileged people with two homes. Could one call her Berkshire place a dacha?
If Michie thought her interview with Richard Madeley was a one-off, she was wrong.
On Tuesday, July 6, Times journalist Matthew Syed brought up her Communism in his interview with the BBC's Jo Coburn on Politics Live:
Syed mentioned Michie by name and said that it would be wrong for a political agenda to determine a pandemic response:
Guido Fawkes provided this analysis of what Syed said:
On Politics Live earlier Matthew Syed succinctly made the point that Richard Madeley was inching towards yesterday – the issue of the card-carrying communist Susan Michie, of the self-appointed "Independent" SAGE, being given frequent media platforms to smuggle in her political agenda under the guise of "science". Michie is a committed Marxist ideologue, and central committee member of the British Communist Party. This is relevant.
Marxist analysis understands socialism itself to be a scientific method for understanding and predicting social, economic and material phenomena to derive probable outcomes and probable future developments. Her life-long ideology feeds into her work as director of UCL's Centre for Behaviour Change. That theoretical underpinning to her ideas on behavioural change and social compliance has gone unexplored even as she has been given a position advising the government in these matters. She has spoken approvingly of the Chinese Communist dictatorship's authoritarian methods and of her belief that restrictions in Britain should continue "forever, to some extent." Her whole mindset is one of top-down control and diktat that is incompatible with a free and open society.
Before anyone claims that Syed is a misogynist or a right-wing Murdoch lackey – he has a very readable intellectual column in the Sunday Times – Guido would remind them that he stood as the Labour candidate in the 2001 UK general election. At the very least it is fair to discount Michie's advice in the light of her ideological activism.
However, as the aforementioned Lockdown Sceptics article says, complete with a tweet, one woman accused Good Morning Britain of misogyny and asked people to stop watching the programme in protest.
Toby Young, who wrote the article, says that her sex had nothing to do with Madeley's question. It was her politics (emphases mine):
I really don't get why it was "misogynistic" of Madeley to ask Susan Michie whether her hard left politics have affected her position on mask mandates. Of course they have! After all, forcing people to wear masks as a condition of participating in certain activities is a flagrant breach of their liberty and the reason Michie doesn't care about that and thinks public health concerns should take priority (even though there's precious little evidence that masks reduce transmission of the virus) must in part be because she's a communist, who famously don't put much value on individual freedom. And the reason Madeley hasn't put the same question to other members of SAGE is not because Michie's a woman, but because she's the only one who's been a member of the Communist Party for the past 40 years.
True.
However, by July 8, Ofcom, the media watchdog, received 145 complaints about Madeley's interview:
Guido reported that one of the 145 complainants was Michie herself (emphases in the original):
Ofcom are unlikely to rule against Madeley for asking a question Michie did not want to answer; that's an editorial judgement way outside Ofcom's remit. Yet apparently for 145 viewers, it was all too much. Of course, amongst those complaining was Michie herself, who took to Twitter to write:
"A complaint has been submitted and a public apology requested".
If Michie and 144 other pearl-clutching viewers were upset by Madeley, Guido has to wonder what they thought of Matthew Syed's comments on Politics Live yesterday…
What concerns me is that Susan Michie might not be the only Communist in SAGE.
If only we could find out more about the political proclivities of the other members.
Sunday, June 6, 2021, was the 77th anniversary of D-Day, the Longest Day: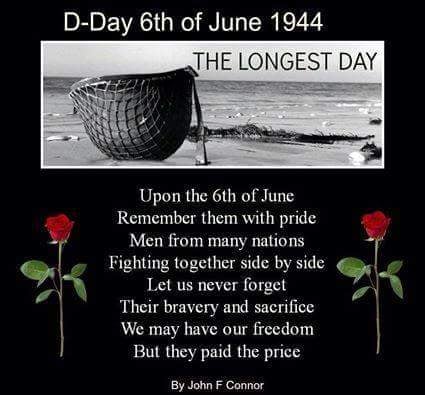 This map shows the landings in Normandy: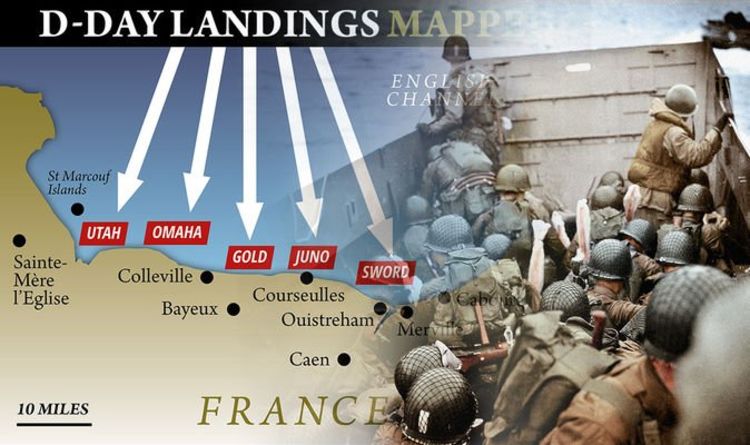 While preparing Sunday dinner, I listened to C-SPAN's Sunday morning show, broadcast on BBC Parliament. Sarah Rose, the author of D-Day Girls, was the guest. Her book is a novel, but she did a lot of historical research showing the intelligence work that women did behind the scenes as part of a carefully-managed international network.
The phone-in included many sons and daughters of Second World War veterans. Nearly all said that those veterans were, understandably, highly reluctant to talk about their war experiences. However, some said that their fathers or grandfathers opened up in their later years. One caller said that she has several hours of memories that she has recorded for posterity, particularly for younger family members.
With more and more of those veterans passing from this mortal coil, now is the time for children and grandchildren to record and catalogue those memories, if they can. One person who has done so is the author of Pacific Paratrooper, remembering Everett A Smith, their father. It's an excellent website, which also documents much history about the battles and conditions in the Pacific theatre. I am delighted to have the author as one of my regular readers.
We will always remember those heroic men and women:
Incidentally, the Houses of Parliament were bombed in 1941 and had to be reconstructed authentically in the 19th century manner. Both were faithfully restored. The next tweet shows the House of Commons:
Seventy-seven years later, we are still in the grip of the coronavirus crisis and a loss of freedom the troops involved in D-Day would have found unthinkable.
In Britain, former Prime Minister Tony Blair (Labour) appeared on The Andrew Marr Show to say that Britons who have had two vaccinations should be allowed greater freedoms, thereby creating a two-tier society:
If a Conservative had said that, Marr would have heaped criticism all over him or her.
It is mystifying that Tony Blair even gets airtime on this topic. He isn't in government, nor is his party.
It appears I am not alone, judging from the replies to this tweet:
On the topic of vaccines, Tony Blair has never said if his son Leo, born when he was in No. 10, had the MMR vaccine, which was highly controversial at the time. So, it was okay for him to refuse to give his son a vaccine that every other child born in Britain had/has to have. It is very difficult to get separate children's vaccines for measles, mumps and rubella. One imagines that Blair managed to get them for his son.
Tony Blair also wanted national ID cards. The debate raged for a few years in Parliament. Fortunately, nothing happened.
On Monday, Guido Fawkes's cartoonist Rich, recalling the ID card debate from the Blair years, posted this:
On the topic of vaccines, the Government is talking about giving them to children. Highly dangerous, one would have thought. The Telegraph's Bob Moran was moved to create this cartoon a week ago:
ITV's Good Morning Britain stoked the flames by asking whether the vaccinated should refuse to associate with the unvaccinated:
Fortunately, most Britons disagree with Good Morning Britain:
June 21 is supposed to be Freedom Day, according to the Government, with the caveat that full reopening of Britain will be based on data rather than dates.
It should come as no surprise that the Government could now backtrack on that date:
On June 1, we had no coronavirus deaths, but that did not make the news:
TalkRADIO host Julia Hartley-Brewer is fed up with the delays. In fact, as the chart below from Peston shows, the UK's actual coronavirus stats are much better than SAGE's models:
On June 3, Portugal, the only European country on the UK's green list for travel, was moved to the amber list, yet these charts tell a different story:
One suspects that it was only ever on the green list for the Champions League final in Porto:
Oddly, we had more freedom a year ago — with no masks and no vaccines — than we do now:
In Wales, First Minister Mark Drakeford (Labour) says that social distancing will not be disappearing any time soon:
Data for the UK should be available on June 14, at which point the Government will announce their decision regarding June 21:
The Government have paid for coronavirus advertising and COVID marshals, extending to 2022. Former London Assembly member David Kurten tweeted a reminder:
I, too, want my country back.
In Germany, scientists from Munich University say that lockdown had no effect on the virus spread:
Something is very wrong when, in a five-minute speech on television, a prime minister or a president can remove everyone's civil liberties at a stroke.
Monday, March 23, 2020, will be etched on my memory forever. That was the date of the UK's first lockdown.
D-Day. Freedom Day. What has happened to us — and for a 'pandemic' with fatality rates no worse than influenza? We are in a very bad way, not only in the UK, but also elsewhere in the West.
What a week. It's been full of coronavirus news here in the UK.
Vaccine
The UK was the first country in the world to distribute a coronavirus vaccine.
A 90-year-old grandmother, Margaret Keenan, was the first person to receive the Pfizer/BioNtech vaccine.
Health Secretary Matt Hancock wept. He's never openly cried about those made unemployed and destitute during the coronavirus crisis for which he is largely responsible. Sickening:
Good Morning Britain's physician, Dr Hilary Jones, explained that Mrs Keenan could still get COVID-19 and transmit it:
It seems to work the way that a flu vaccine does. If one gets the virus, the effects won't be as bad as if one weren't vaccinated.
I wouldn't advise thinking about that too much, because it could lead down a rabbit hole:
The great scientists of SAGE also said life would not return to normal (see Select Committee section below). We are likely to be in the same situation well into next year, probably the autumn. This is what the ex-barrister and co-editor of Conservative Woman says:
Continuing down the rabbit hole re the vaccine:
Wales
Meanwhile, in Labour-controlled Wales, coronavirus hospitalisations are higher than they were early this year — despite a short, sharp lockdown, 'firebreak', that recently ended:
Guido Fawkes opined (emphases in the original):
Lockdowns, even short ones, evidently temporarily drop cases. Yet selling them on the promise that they enable more things to open once they end, as Welsh Labour did, appears to turbocharge case numbers far more than having simple, predictable and steady rules. The psychology of re-openings could well mean that in the long run, Wales' "short sharp firebreak lockdown" – modelled on Keir Starmer's demand – did more harm than good…
The Prif Weinidog — that's First Minister in Welsh — Mark Drakeford blamed his own countrymen for the failure of his 'firebreak':
I couldn't agree more. Lockdowns, firebreaks — whatever one calls them — do not work.
Why would anyone trust a government to dictate their lives? This is a photo of Grenfell Tower (public housing) in London, which burned in June 2017 because of faulty cladding:
And that brings me neatly to the next topic.
PCR versus Lateral Flow testing
The UK Government rejected a petition about PCR (swab) testing because they said they are not responsible for it. Hmm:
This is the nub of the problem. The Government absolves itself of responsibility. So do the scientists. People actually believe this guff.
Where do Government ministers get the idea for lockdown and excuse potentially faulty test results if it weren't for the scientists and health organisations working with them?
But I digress.
Returning to testing, a few weeks ago, nearly all of Liverpool's residents took the Lateral Flow test in a pilot programme. The Lateral Flow test works similarly to a pregnancy test and could be used on a daily basis as an 'all clear' strategy to give people more freedom and certainty to go about their lives. If successful, its use could allow visits to patients in care homes.
Very few of the Lateral Flow results were positive. If I remember rightly, the figure was 0.3%.
No doubt if those same people had taken the PCR test, the results would have been very different.
Therefore, this is interesting:
I'm just posting it to show there is a huge question over which test is more accurate.
PCR could work, provided the cycle thresholds were lowered from 40 to 35. But that is not happening.
The scientists of SAGE: Susan Michie

Anyone who reads Guido Fawkes regularly will know that SAGE has some questionable members, including this woman who appeared regularly on BBC News during the first lockdown. She might still be appearing on the BBC. I only watched between March and June to watch the spin they put on the Government's coronavirus briefings:
Michie's mother was worth a fortune:
The Daily Mail said the owners of the painting were a mystery, until all was revealed (emphases mine):
The painting was in fact sold by 30-year-old Ms Murray's mother, Professor Susan Michie. She and her two siblings had been left the picture by their mother, the celebrated IVF pioneer Dame Anne McLaren.
When she died in 2007 she left an estate valued at £52,105,910. The vast bulk of that sum represented the value of the painting.
In her will, the Mail can reveal, she stated that if her children chose to sell then 'if possible it should be sold to an art gallery or museum in the United Kingdom'.
According to a source, family members were 'disappointed' at the decision to put the painting on the market. While the sale attracted a tax bill of £20million, that would have left the trio about £10million each — more than enough to share around other members of their extended family.
Three SAGE members appear before Select Committee
Moving on to other SAGE members, Sir Patrick Vallance, Prof Chris Whitty and Dr Jenny Harries appeared once more before the Science and Technology Select Committee on Wednesday, December 9, for a year-end review of lessons learned during the pandemic. Greg Clark MP, who heads that Select Committee, and MPs from both Conservative and Opposition parties asked probing questions. You can watch the three-and-one-half hour session here.
Unfortunately, Vallance, Whitty and Harries were no clearer about lessons learned. In fact, they were vaguer than they were in earlier sessions:
– The vaccine will not be a fix for coronavirus. Not everyone will be able to take the Pfizer/BioNtech vaccine because it will not be suitable for them.
– Human behaviour (Harries's speciality) is very hard to predict. Harries admitted that.
– Hospitality has been the scapegoat because that is where alcohol can be consumed.
– Conclusions on BAME communities' susceptibility to the virus are unclear.
– Lockdown restrictions will be with us well into next year.
– The worst admission — and I have been saying this to my far better half for at least a month — was when Vallance said that self-isolation is better for the person who has a steady job and can work from home. Self-isolation, he said, is not suitable for someone in precarious employment who has to show up to work every day! (Who knew?) Good grief!
They have no real answers, yet they're still ruling our lives via the Government!
Sky News suspends newsreader
Kay Burley, one of Sky News's star newsreaders, celebrated her 60th birthday on Saturday, December 5, in London.
Unfortunately, the celebrations did not take place in an entirely COVID-compliant way.
Ms Burley was suspended until early January 2021. (See update below.)
Guido Fawkes has the story:
Some people won't see that as big news, but it is.
It points out the hypocrisy of the media, who were clamouring for a lockdown in March then flout the rules when we are still in one via the tier system. London is in Tier 2.
This was Kay Burley's apology:
The Guido Fawkes team delved deeper. This is what they discovered (emphases in the original). Guillaume Depoix (point 5 below) owns the Folie restaurant:
The trouble for Kay is that this statement does not address the whole story, and contradicts what the owner of the restaurant told Guido about the event yesterday. Either the restaurant owner was not telling the truth to Guido, or Kay has been fibbing…
Her party at the "Covid compliant" club was made up of ten people, split across two tables. Yet the 'Rule of Six' apples to social events like birthday parties inside or outside. The only other gatherings such as business meetings can exceed it...
Kay's statement presumes she walked all the way to the restaurant Folie to spend her penny. Despite it being not exactly next door to the club she came from.

Kay does not mention the other people who came with her into the second restaurant.

Yet the owner admitted to Guido yesterday that "several people" came in to the restaurant.
Guido was initially told by the restaurant owner that Kay and her friends had gone in to the second restaurant after curfew "to pay a bill, that was it". Not to go to the loo…
When Guido put to restaurant owner Guillaume Depoix that Kay and company had been in the restaurant for quite a while, "a couple of hours", this was not denied. Guido certainly got the impression the group were there for a considerable amount of time.
Kay does not mention the other people who came back to her home. Yet she didn't deny it.
Whilst Kay's statement tries to take all the blame, Guido has yet to hear what her Sky News colleagues and party guests Beth Rigby, Inzamam Rashid, and Sam Washington have to say …
On Tuesday, December 8, i reported (emphases mine):
Sky News presenter Kay Burley has been taken off air after she admitted to breaching coronavirus restrictions, i understands. She has been replaced on the breakfast show for her remaining shows this week and is already due on annual leave until 4 January …
The TV host is facing an internal inquiry for what she described as "an error of judgment".
Sources told i the presenter was called into Sky's headquarters in Osterley, west London, for an urgent meeting with bosses on Tuesday morning. The channel's most senior staff, John Riley, head of news, and Christina Nicoletti Squires, director of content, were seen entering the newsroom at the time the meeting was due to be held.
Burley will be replaced by early morning presenter Niall Paterson on Wednesday and other presenters will cover her programme for the remainder of the week. Burley was already set to be on annual leave from next Monday until 4 January 2021.
A source close to the presenter said she "doesn't have a leg to stand on" after breaking the Government's rules, while being employed to grill politicians over the need to follow guidelines.
It is not clear if she has been removed from air as part of formal disciplinary proceedings.
When the news of the breach broke on Monday night, Burley was in Coventry, where she was due to anchor the news channel as the first Covid vaccines were administered. She was hastily replaced and ordered back to London for Tuesday's meeting …
Too funny.
Burley, along with colleague and birthday guest Beth Rigby, were among the media stars who endlessly criticised Prime Minister Boris Johnson's advisor Dominic Cummings, who is staying on until the end of the year, for his lockdown breach during the first lockdown during the Spring:
Burley, who presents a daily breakfast show on Sky News, has grilled politicians on lockdown throughout the pandemic.
In May, she questioned cabinet minister Michael Gove on the controversy over Dominic Cummings' trip to Barnard Castle.
A Sky News spokesman said: "We place the highest importance on complying with the Government guidelines on Covid, and we expect all our people to comply.
"We were disappointed to learn that a small number of Sky News staff may have engaged in activity that breached the guidelines.
"Although this took place at a social event in personal time, we expect all our people to follow the rules that are in place for everyone. An internal process is under way to review the conduct of the people involved."
Sky News declined to comment on Burley being taken off air.
This tweet shows Beth Rigby having a go at Dominic Cummings in May during his press conference:
The Guardian had more on the story:
All of the Sky staff are facing a review of their conduct by their employer, which said it was "disappointed" by the incident.
Burley's usual 7am breakfast programme was presented from Coventry University hospital on Tuesday by Sarah Hewson. Burley is understood to have already been in the city, where the UK's first vaccine dose was administered, when the decision was made. There was no mention of the reason for Burley's absence when the show began …
Burley is understood to have blamed the situation on misunderstandings in planning and organising the event. But she did not address why a group of four people, including Rashid and former Sky News royal correspondent and Huawei PR executive Paul Harrison, returned to her home after the dinner, a claim that is not believed to be in dispute. Other Sky News staff are understood to be irritated by details of the event.
Under the tier 2 restrictions in London, indoor social gatherings of any kind are barred except among those who live together or have formed a support bubble. Groups of up to six can socialise outdoors. Police can impose fines of £200 for a first-time breach.
Under the rules, Burley's initial gathering would only have been allowed if the two tables remained separate throughout and sat outside. It is not clear how many of the group went to the second venue, but Burley's tweets suggested that the rules were broken during this part of the evening. A group of four gathering at her home would be against the rules unless they remained outside throughout.
Burley has been a stern interrogator of politicians who have been perceived as making excuses over lockdown breaches this year.
In May, she conducted a widely shared interview with the cabinet minister Michael Gove about the Dominic Cummings affair, repeatedly asking him to clarify what the government advice would be for a member of the public "struggling with Covid-19 and you think you've got a problem with your eyesight", in reference to Cummings' explanation of his trip to Barnard Castle.
She also interviewed the health secretary, Matt Hancock, after Prof Neil Ferguson was forced to resign as a government adviser and asked: "What did you think when you read it? Did you bang your head on the desk?"
Burley's colleague Adam Boulton, the other star of Sky News, was deeply unhappy with her. The Guardian told us all about it in 'Kay Burley row could undermine Sky News, warns Adam Boulton':
The Sky News presenter Adam Boulton has warned that the row over a breach of coronavirus restrictions by his colleague Kay Burley has raised concerns over "the credibility of our journalism".
With executives at the broadcaster weighing their decision over what sanctions are merited by the actions of Burley and three colleagues who attended her 60th birthday party last weekend, Boulton retweeted several posts about the story on Wednesday, including one that read: "Look at the state of Sky News. The morons spent all summer preaching to us and now look at them!"
Speaking to the Guardian, Boulton noted that his retweets did not necessarily constitute endorsements. But he went on: "That said, I retweet things because I think they're of public interest, and certainly my feed has reflected a lot of people who are very concerned about the credibility of Sky News, and that I think is the important issue: the credibility of our journalism."
The intervention from the station's editor-at-large and former political editor is the first significant comment on the situation from a senior broadcaster at Sky News, where executives have been considering how to deal with the fallout from Burley's celebrations since Monday.
Boulton said: "My view is that Sky has worked very hard during the whole Covid crisis and has taken a very clear line about public safety, and obviously something like this perhaps underlines [the importance of] that." And he noted that he believed the matter to be "of widespread concern" to colleagues at the station.
Since Guido Fawkes broke the story on Monday, December 7, Burley's fellow colleagues who celebrated her birthday have also been suspended:
Beth Rigby, Inzamam Rashid and Sam Washington have all been taken off air during discussions over what sanctions will be imposed. On Tuesday, Burley was withdrawn from consideration for a prestigious TV award, while two of the group signed non-disclosure agreements as Sky sought to limit damage from the row.
Other staff at Sky share Adam Boulton's consternation:
"The situation is just excruciating," one producer said. "The longer it goes on, the worse it gets and the harder it is to see this ending without serious punishment."
Boulton noted that he viewed Burley as a "remarkable" journalist who deserved her success on the station. And he added: "Whatever happens next is not my decision and obviously it's not up to me to criticise colleagues."
Nonetheless, his comments will be viewed with alarm by executives hoping to keep staff concerns under wraps until they reach a decision, which is expected to be this week.
It appears that Burley had a safari holiday booked:
Burley herself deleted a tweet saying she was going on holiday on Friday to go "sit with lions", adding: "They kill for food, not sport" – a possible reference to the media coverage of the situation.
Well, she can take her time and enjoy an extended safari holiday.
————————————
UPDATE: Early this evening, news emerged that Sky News has suspended Burley for six months! Excellent.
Furthermore, Beth Rigby has been suspended for three months; Sam Washington and Inzamam Rashid have also been suspended pending an internal Sky News enquiry. Result!
How pleased Kay and Beth were with themselves only a few days earlier …
————————————
It is a bit rich to defy coronavirus regulations then pole up to a hospital, especially one giving COVID-19 vaccinations:
I'm really glad this has come to light:
Agree. I don't understand why people give these hypocrites any credibility.
Sunlight is the best disinfectant.
Today, Friday, July 24, 2020, face coverings became mandatory in shops in England.
Early in the pandemic, Dr Jenny Harries, the Deputy Chief Medical Officer for England, told Prime Minister Boris Johnson that masks were not necessary for the general population and could make people more vulnerable to COVID-19, because they would be adjusting them, thereby touching their faces, potentially spreading the virus. This video first appeared in March, if I remember rightly:
On Thursday, March 12, The Independent reported on what Dr Harries told BBC News (emphases mine):
Jenny Harries, deputy chief medical officer, said the masks could "actually trap the virus" and cause the person wearing it to breathe it in.
"For the average member of the public walking down a street, it is not a good idea" to wear a face mask in the hope of preventing infection, she added …
Asked about their effectiveness, Dr Harries told BBC News: "What tends to happen is people will have one mask. They won't wear it all the time, they will take it off when they get home, they will put it down on a surface they haven't cleaned.
"Or they will be out and they haven't washed their hands, they will have a cup of coffee somewhere, they half hook it off, they wipe something over it.
"In fact, you can actually trap the virus in the mask and start breathing it in."
Asked if people are putting themselves more at risk by wearing masks, Dr Harries added: "Because of these behavioural issues, people can adversely put themselves at more risk than less."
However, she said those who are advised to wear one by healthcare workers should follow their guidance.
Sir Patrick Vallance, the Chief Scientific Adviser to the Government of the United Kingdom, gave testimony on COVID-19 last week. When asked about the apparent change on face covering advice, he said that, early on, it made no sense for people to wear masks during lockdown because no one was on the streets. He said that the advice had never changed: masks provided some benefit. Now that lockdown has been lifting, he explained, it makes sense for people to wear them.
Of course, earlier this year, there was also a worldwide mask shortage, so it could also be that officials discouraged the general public from buying them because medical staff needed them badly.
This happened not only in England, but also in other countries.
In the United States, Surgeon General Dr Jerome Adams did an about-face on masks early in April. Since then, they have been mandatory in some states:
President Trump said the advice from the Center for Disease Control (CDC) was only an advisory, yet the public wondered how such a change could have come about in so little time, only a matter of weeks:
The same change in advice occurred in Germany:
Yet, at that time, Good Morning Britain's long-time, trusted Dr Hilary Jones stated that masks were a no-no for the public, citing the same reasons as Dr Jenny Harries did. On April 28, Metro reported:
If there is one thing Hilary has been consistent on, it is that the general public do not need to wear a mask.
He has previously explained how the particles of coronavirus are so small, they can easily pass through the fibres of a mask or scarf, making them completely useless to the average person.
'For healthy people who are doing their essential journey who are socially distancing, the use of masks is not effective,' he recently told Piers Morgan.
'Most masks have gaps in them to which the virus can drive a bus through. When you are inhaling in a mask the virus can come in.'
The GP added: 'It can do harm if you do wear a mask, you adjust it, it gets itchy and moist – which means you are putting your hand to your face more often.
'If the mask gets moist it traps the virus.'
A week later, Guido Fawkes reported that PPE items, including masks, were plentiful in Britain and available to medical as well as care home staff:
By the end of May, Good Morning Britain's Piers Morgan criticised London mayor Sadiq Khan for not mandating face coverings on the capital's public transport. The policy at the time left the option open to passengers, putting more emphasis on social distancing.
In England, masks became mandatory on all public transport on June 15.
On June 6, some in the NHS criticised Health Secretary Matt Hancock for giving them only a week to get all hospital staff to wear masks. The Daily Mail reported that NHS England had been apprised of the new rules before Hancock made a public announcement:
The Department of Health and Social Care said NHS England had known Mr Hancock was going to make the announcement, adding that hospitals still had more than a week to prepare.
On Monday, July 20, in France, masks became mandatory in all indoor spaces as well as some outdoor venues. Fines start at €135. The original date was August 1, but that was brought forward.
This is what one French shopping mall looks like since the requirement came into force:
Some people have been wearing them in the street and inside commercial premises.
This is what one observer has noted, proving what Dr Harries said earlier this year:
Dr Rashid Buttar has posted several videos to YouTube on the dangers of healthy people wearing masks. This is a short but instructive clip from one of them:
On April 7, the BMJ featured an article which said that, while masks might make members of the public more comfortable psychologically, face coverings can also help to spread the virus.
Excerpts from statistician Karla Hemmings's 'Covid-19: What is the evidence for cloth masks?' follow:
… the question of whether facemasks work is a question about whether they work in the real world, worn by real people, in real situations …
There is little doubt that masks works in controlled settings – they stop particulates penetrating the air [Leung 2020]. Facemasks also seem to prevent infection spreading when worn by people who are infected [Brainard 2020]. Yet, this doesn't tell us if they will work in the real world …
Systematic review of facemasks vs no mask [Brainard 2020]
There are three RCTs identified in this review where people wore masks to try to prevent other people becoming infected (primary prevention). The authors of the review interpret the evidence from these three RCTs as a small non-significant effect on influenza like illness. But, this is an incorrect interpretation of the result (RR=0.95, 95% CI: 0.75 to 1.19) as this result is compatible with both benefit and harm. The evidence from these three trials should therefore be interpreted as uninformative (or consistent with either benefit or harm). There are observational studies in this review, but these do not allow us to answer the question of whether the masks provide protection as they will be subject to confounding. The largest of the three RCTs was a pragmatic cluster trial in pilgrims [Alfelali 2020]. This is a well conducted pragmatic cluster randomized trial with low risk of bias, but suffered from low compliance. This found OR 1.35, 95% CI 0.88-2.07 which although non-significant, is more suggestive of harm than benefit.
Conclusion: The largest and most pragmatic trial (which informs on how facemasks will perform in the real world) assessing the benefit of facemasks vs no mask is suggestive of more harm than benefit.
Evidence from trials comparing different sorts of facemasks
(This is not based on a systematic review, so there may be other evidence that I am unaware of) …
Conclusion: The evidence from pragmatic trials (people wearing masks in everyday settings) suggests wearing of facemasks both induces risk compensation behavior and increased virus spreading from poor mask quality.
England's new rules on face coverings do not mandate actual masks. We can wear what we want, within reason.
I still believe all the advice from March and early April stated above.
Here — and no doubt elsewhere — this has been a political decision taken to get more people shopping and putting money into the economy and businesses.
On Tuesday, July 14, Matt Hancock made a statement in Parliament about mandatory face coverings, which included the following:
Local action is one way in which we can control the spread of the virus while minimising the economic and social costs. Another is to minimise the risk as we return more to normality. In recent weeks we have reopened retail and footfall is rising. We want to give people more confidence to shop safely and enhance protections for those who work in shops. Both of those can be done by the use of face coverings. Sadly, sales assistants, cashiers and security guards have suffered disproportionately in this crisis. The death rate of sales and retail assistants is 75% higher among men and 60% higher among women than in the general population. As we restore shopping, so we must keep our shopkeepers safe.
There is also evidence that face coverings increase confidence in people to shop. The British Retail Consortium has said that, together with other social distancing measures, face coverings can
"make shoppers feel even more confident about returning to the High Street."​
The chair of the Federation of Small Businesses has said:
"As mandatory face coverings are introduced, small firms know that they have a part to play in the nation's recovery both physically and financially, and I'm sure this will welcomed by them."
We have therefore come to the decision that face coverings should be mandatory in shops and supermarkets. Last month, we made face coverings mandatory on public transport and in NHS settings, and that has been successful in giving people more confidence to go on public transport and to a hospital setting when they need to, providing people with additional protection when they are not able to keep 2 metres from others, particularly people they do not normally come into contact with. Under the new rules, people who do not wear face coverings will face a fine of up to £100 in line with the sanction on public transport and, just as with public transport, children under 11 and those with certain disabilities will be exempt.
The liability for wearing a face covering lies with the individual. Should an individual without an exemption refuse to wear a face covering, a shop can refuse them entry and can call the police if people refuse to comply. The police have formal enforcement powers and can issue a fine. That is in line with how shops would normally manage their customers and enforcement is, of course, a last resort. We fully expect the public to comply with these rules, as they have done throughout the pandemic.
I want to give this message to everyone who has been making vital changes to their daily lives for the greater good. Wearing a face covering does not mean that we can ignore the other measures that have been so important in slowing the spread of this virus— washing our hands and following the rules on social distancing. Just as the British people have acted so selflessly throughout this pandemic, I have no doubt they will rise to this once more. As a nation, we have made huge strides in getting this virus, which has brought grief to so many, under control. We are not out of the woods yet, so let us all do our utmost to keep this virus cornered and enjoy our summer safely. I commend this statement to the House.
I agree that we need to stimulate the economy by shopping. I disagree that face coverings are the answer.
I also wonder about shop staff dying. I see the same smiling faces week after week in my local shops. I never heard anything on the BBC News about shopkeepers dying: it was front line medical staff and bus drivers.
This is purely a political decision. Purely political.
I had looked forward to visiting a garden centre. I now think I'll shop online for the plant pots I'd planned to buy.