You are currently browsing the tag archive for the 'Good Morning Britain' tag.
My last post on Labour's 2021 election campaign meeting in Durham is a week old.
The intrigue continues and so much more has happened.
It is important to reiterate that while many on social media say it did not break the coronavirus rules …
… there were specific rules for the 2021 election campaign, some of which differed from regulations for households.
Indoor campaign meetings were banned in 2021:
Let's recall how Labour told an untruth about Angela Rayner's not being at the April 30, 2021 event in Durham when she clearly was. Labour had to own up:
The Daily Mail reported that Labour claimed it was an honest mistake (emphases in purple mine):
Labour last night admitted it had lied about an event at which Sir Keir Starmer is alleged to have broken lockdown rules. 
In a sensational U-turn, Labour acknowledged that Angela Rayner was also at the event on April 30 last year at which Sir Keir was filmed enjoying a beer with officials at a time when indoor socialising was banned.
A Labour spokesman said last night: 'Angela was present.' A party source claimed the previous denials had been 'an honest mistake'. 
It directly contradicts assurances given to the Daily Mail over the past three months that Mrs Rayner was 'not there'. 
The admission came only after this newspaper confronted Labour officials with video evidence that Mrs Rayner had joined Sir Keir at an online rally for activists filmed in the Durham offices of Labour MP Mary Foy where the party leader was later seen drinking. 
The extraordinary revelation raises questions about whether Labour's deputy leader also broke lockdown rules.
Recall that, for months, Labour, including Sir Keir Starmer and Angela Rayner, have been braying for Boris Johnson to resign:
Incidentally, once given a fixed penalty notice (fine) for one of the Downing Street events, Boris paid his promptly as did Chancellor Rishi Sunak.
With regard to Durham, their only Conservative MP, Richard Holden, wrote to Durham Constabulary to enquire about Labour's indoor event.
Durham MP Mary Foy, who appears to have hosted the event in her office, took strong exception to Holden's letter. She accosted him in Parliament's Strangers' Bar at the end of April:
Guido Fawkes had the story (emphases in the original):
The pressures of beergate are obviously getting to Labour MPs more than they'd like to admit: Labour MP Mary Foy launched into a furious drunken tirade against Richard Holden in the Strangers' Bar on Tuesday night, after Holden asked Durham Police to reinvestigate Starmer for his lockdown beer drinking. Which isn't exactly surprising, given the infamous event took place in Foy's own constituency office…
Foy allegedly grabbed Holden's arm and hurled so much abuse at him that her staff had to pull her away. Having had a skinful, she growled "how dare you name me and my office in this?" as apologetic staffers tried to calm her down. A witness told the Daily Mail she was "feeling the pressure". Guido can't imagine this morning's revelations about Angela Rayner will do much to soothe her…
Holden threatened to take the matter to the Speaker unless she apologised the following morning. Lo and behold, on Wednesday morning Holden found "I unreservedly apologise for my behaviour on the terrace last night" in his inbox. Holden tells Guido she then went on to talk about how they could work together as Durham MPs …
The Daily Mail reported:
Three witnesses told the Daily Mail that Mary Foy vented her fury at Richard Holden on the Commons terrace on Tuesday night.
She is said to have verbally abused him for asking Durham Police to reopen the investigation into footage of the Labour leader having a beer with officials in her office on April 30, 2021.
Witnesses claim the City of Durham MP grabbed Mr Holden by the arm with both hands and tried to drag him across the terrace before staff restrained her.
Each witness said the former charity worker, 54, appeared to have been drinking heavily when the incident took place at around 10pm as MPs waited for late-night votes.
Goodness me. Being boozed up while waiting to vote on legislation? Unbelievable.
Anyway:
Mr Holden confirmed he had received a written apology from Mrs Foy the following morning. He said: 'Mary has apologised for her totally unacceptable, drunken behaviour on the terrace and I want to leave it at that.'
A Tory source said Mrs Foy's behaviour suggested the 'pressure is showing' on Labour as Durham Police face calls to finally launch a proper investigation into Sir Keir.
Mrs Foy declined to comment on the allegations when contacted yesterday and referred all questions to Labour's press office. A party source confirmed she issued a personal apology.
The source said the pair had been drinking together in a group where there was 'a bit of back and forth on politics generally'.
They added that it was 'incorrect' to say Mrs Foy had grabbed Mr Holden's arm, but did not comment on claims she was drunk.
But several witnesses said they were shocked by the ferocity of her tirade.
More happened that day, Friday, April 29.
BBC Breakfast's review of the newspapers left out the Daily Mail's aforementioned front page with Angela Rayner on it, although reporter Iain Watson later soft-pedalled Labour's claim that it was an honest mistake:
Guido rightly observed that the nation's broadcaster had not afforded the Conservatives such gracious treatment:
When they finally got around to discussing the exposé, political correspondent Iain Watson was at pains to emphasise Labour's absurd line that it was just an "honest mistake", incredibly kind framing Guido's sure Downing Street would not receive. The Metropolitan Police decided to U-turn and investigate No. 10's parties after months of media pressure; now Labour's been caught out, the establishment media is doing its best to downplay the rule-breaking. Labour must be thanking their lucky stars…
At lunchtime, Guido posted Sir Keir's detailed timeline, complete with photos and videos, up North in Hull and Durham:
At the end of the timeline, Guido reminded us of what Angela Rayner had said only a week earlier:
April 20, 2022: Angela Rayner is asked "If Keir Starmer, had been fined for the beer and sandwiches that he had or was perhaps it was just beer. Should he have resigned?" Rayner replies "If Keir Starmer had broken the law, then Yes."
This was the Mail's front page on Saturday, April 30. It was a newsy day, especially with disgraced now-former Conservative MP Neil Parish:
That was also the first anniversary of the event in Durham:
The next day, the Mail on Sunday called Starmer a hypocrite, something a Sky News presenter quizzed him about (video here):
Keir Starmer avoided the BBC that morning. Instead, one of his MPs, David Lammy, went on to chat with Sophie Raworth (videos here and here). By now, the public were catching on that Labour had been obfuscating for nearly five months:
On Tuesday, May 3, The Sun's political editor Harry Cole reported that Starmer's security detail from London's Metropolitan Police were in Durham on the night in question. Hmm:
Cole wrote, in part:
Witnesses suggest dozens of MPs and aides gathered at Miners' Hall, with the police car still there late into the evening.
One bystander who walked past at 11pm said: "The place was still lit up and busy and Keir's car was still outside."
The Sun has also revealed that £200 was spent on takeaway curry for dozens of MPs and aides at the bash.
That day, The Spectator's Patrick O'Flynn wrote that Starmer should be careful about his situation, given he has been running roughshod over Boris, clamouring constantly for his resignation:
… Starmer called for both Johnson and Sunak to quit over their fixed penalty notices despite knowing that the full truth about his own campaign-trail gathering had not come out.
For starters, Labour said its deputy leader Angela Rayner was not at the event when she was. This according to Starmer was a simple 'mistake' made in good faith. But has he ever conceded Johnson could have made simple mistakes in good faith about what constituted unlawful gatherings? Of course not …
Can Starmer be said to have 'come clean' about his own lockdown socialising? Hardly. He is still being evasive now about what exactly the 'work' was that his team supposedly returned to after beer and pizza had been consumed around 10 p.m. on a Friday night …
When Starmer was first questioned about beergate, back in January, he told the BBC's Sophie Raworth: 'If you're trying to persuade anyone that stopping to have some food when you're in the office all day working is a breach of the rules, it's just not going to wash.' Yet hasn't such thinking been at the heart of his own relentless attacks on Johnson?
Starmer the lawyer may think he has winning answers to these questions. Were he a better politician, he would see immediately that he does not. He has been hoisted by his own petard and may soon crash land against some particularly unforgiving ramparts.
The Mail's Stephen Pollard also posted an editorial on Starmer. Pollard, by the way, is a member of the Labour Party. However, he abhors the hypocrisy of Starmer's handling of the Durham event compared with his verbal harassment in the Commons of Boris and Rishi:
… the holes in his story get bigger by the day. Sir Keir also says he had no choice but to eat with his colleagues because he couldn't get a meal at the hotel he was staying in.
The Mail has shown this is nonsense – the hotel made a point of offering room service for law-abiding guests who were following the rules by eating alone in their room. Sir Keir could remove all doubt about the truth of his story if he gave a full account of what happened backed up by evidence. In the absence of such evidence, however, it looks to be no more and no less than a social meal and a drink with colleagues after work – and so not remotely 'necessary'. In other words, illegal under the Tier 2 rules.
The Chancellor, Rishi Sunak, was fined for turning up to a scheduled work meeting in the Cabinet room to find that a gathering was taking place, and not walking out. For that, Labour demanded his resignation. The hypocrisy is breathtaking.
Sir Keir plainly thinks he can keep saying nothing and the fuss will die down. But the one thing voters cannot stomach is a politician who lies – so Sir Keir needs to come clean. It is difficult to imagine why he would let this story fester if he really has done nothing wrong and can prove it by answering questions, so it may well be he is covering up his own lawbreaking.
If that is the case then – on his own merciless standards – surely he must resign.
Or does he believe that the rules don't apply to him?
Also on that day, we found out who took the videos and photos of the Durham event — students at Durham University. The Mail reported that the Met's vehicle piqued their curiosity:
Students who filmed the Labour leader drinking in the office of one of his MPs while indoor socialising was banned also photographed an unfamiliar black Land Rover Discovery parked outside.
If it was one of the official police protection vehicles issued to Sir Keir in his role as a senior politician, it would raise the prospect that officers guarding him can help definitively solve the questions which continue to swirl around the night's events.
One of the students who filmed the gathering at Durham Miners Hall on April 30 last year said: 'We had never seen a black Land Rover parked there before, it really stuck out. We took a picture of it because we were convinced it was the car in which he had been driven there.'
Last night a Metropolitan Police spokesman said: 'We do not comment on protection matters.' Labour did not respond to requests for comment.
Former Scotland Yard Commissioner Dame Cressida Dick was previously forced to defend officers on duty in Whitehall as questions were raised on how potentially lockdown-breaching gatherings were able to take place at a site with a heavy police presence.
Speaking in February, she said the officers were there to provide 'protective security' but refused to be drawn on 'anything they may have seen or heard'.
The Leader of the Opposition is one of a small number of senior politicians given round-the-clock protection by police …
Officers would know everywhere the 'principal' is going during a visit and have a rough idea of timings, a source said last night.
The Mail did not name the students, but Guido knew who one of them was back in January 2022:
On January 18, Guido revealed the student's identity once the images of the Durham event had reached The Sun, The Telegraph and The Mail:
… the person who snapped the incriminating footage – James Delingpole's son, Ivo – is just as angry with the Tories as anyone else. Taking to Instagram yesterday he reacted to the Mail's splash with pleasant surprise:
Bit strange to have a video I filmed… on the front cover of a newspaper. I didn't make any money from it and didn't send it to them, but glad the hypocrisy was outed nonetheless
However he followed up:
It was last year and just outside my university house… I hope this in no way helps the Prime Minister defend himself from critics, and that he gets no respite from the questioning and criticism [he] deserves …

But even that splash in three newspapers didn't stop Starmer. In fact, he doubled down, as we can see in this tweet from January 31:
Returning to last week, Wednesday, May 4, the day before the election, the Mail had the following front page on the seventh day of Beergate. Someone should write a song …
Starmer appeared on ITV1's Good Morning Britain that day. Susanna Reid and Richard Madeley interviewed him. Things did not go spectacularly well, even if Reid is left-of-centre politically:
Guido had the story and video:
For the seventh consecutive day, Starmer is battling the headlines over Beergate. This morning the Sun reports Starmer and Labour aides spent £200 on takeaway food on the night the infamous photo was taken – enough curry to feed 30 people for what Labour still insists was just a quick meal during important campaign work. That line is becoming increasingly untenable, as Starmer's appearance just now on Good Morning Britain attests…
Speaking to Susanna Reid and Richard Madeley, Starmer trotted out the boilerplate excuses Labour have been using for a week, much of which was irrelevant waffle about how many camera pieces he recorded that day. Not once did he deny reports it turned into a £200, 30-person feast …

He recorded some video messages on a laptop – doesn't require 30 people, beer and curry late on a Friday night to do that. When Susanna Reid asked why any of this was actually relevant, Starmer claimed:
We were on the road, at the end of the day, we were in the office preparing. Now, that evening, from memory, we were doing an online event for members… at some point, this was in the evening, everyone is hungry. A takeaway was ordered… in Durham all restaurants and pubs were closed.
Of course, that last part is untrue: hospitality reopened for outdoor service on April 12, and the Durham event took place on April 30. Still, at least Starmer confirmed the police haven't been in touch yet, something he couldn't say yesterday for some reason. If Starmer's finding all this scrutiny unnecessary, Guido would just remind him he called for Rishi to resign last month for singing 'happy birthday'. Or was that just pointless mudslinging?
Guido's tweet about Good Morning Britain had a response about why Labour might not have wanted to put Angela Rayner in the frame until they were forced to:
That day, the Mail's Andrew Pierce looked at the possible people helping Starmer obfuscate. We already know about Mary Foy MP and I covered Joy Allen, the head of Durham Constabulary, in a previous post. She was not at the event.
The others follow — Allen's deputy, the curry house and the other Labour MP for Durham:
PCC Allen's second-in-command is Nigel Bryson, who happens to be a long-standing friend of hers. They met, inevitably, through the Labour Party and she has attracted criticism for appointing him without advertising. Challenged over this failure to vet anyone else, she said: 'I've got somebody who knows everything about me as a candidate… I could go through the process but it would just be possibly going through the motions.' So that's all right then.
The Capital is one of Durham's finest Indian restaurants and this week it emerged its delivery driver had dropped off a '£200' feast for the gathering, including biryanis, tikka masalas, rice and naan breads. The driver initially told the Daily Mail there were '30 or so people' inside – but bizarrely later insisted he had no recollection of making the delivery.
Yet the curry house has been known to have friendly relations with Durham's Labour machine.
In May 2020, during the first lockdown, local MP Foy hailed it for supplying meals to NHS workers and posed for photographs with head chef Syed Islam.
Bordering Foy's constituency is North Durham, with MP Kevan Jones. He has also remained silent about the night in question – and this isn't surprising.
A leading figure in the local Labour community, Jones himself has broken lockdown laws – not once, but twice. The first breach came on May 7, 2020, when he took part in a group photo shoot in his constituency, promoting artwork in praise of the NHS. A noble cause – but the rules about socialising were clear. Jones committed another breach three days later.
A video shows him attending an indoor party for 100-year-old veteran Frederick Herron, allegedly attended by about 40 people. Who would begrudge a hero centenarian a fitting celebration? Nobody – except Starmer and Labour have consistently claimed that the law should have been upheld.
Asked yesterday about his lockdown breaches, Jones said he would 'rather not comment'.
The plot thickened and the intrigue continued.
More tomorrow, beginning with what the papers said on Election Day.
Considering that Parliament is currently prorogued and that this past weekend was the May bank holiday, one would think that nothing political happened.
One would be very wrong indeed.
In fact, a Conservative MP stood down and Labour's indoor 2021 election campaign meeting in Durham attracted more attention.
Labour's 2021 do in Durham
My April 29 post has the background to Labour's 2021 election campaign do in Durham.
April 30 was its one year anniversary:
I couldn't agree more.
The Mail on Sunday's Dan Hodges agrees on Labour's hypocrisy:
Many Labour supporters say that the Durham do did not break any rules, however, it probably did. Below are the rules for the 2021 election campaign:
Furthermore, it is possible that, despite the fines (fixed penalty notices), the Downing Street gatherings did not break the rules, as the address is part of the Crown Estates.
On April 27, the Conservative Post published an article on the lefty activist QC (Queen's Counsel) advising senior civil servant Sue Gray in her report on the gatherings. The article says that they were perfectly legal (emphases in the original):
One might ask is this QC holding an almighty grudge?
Is this why Sue Gray / the Met Police haven't looked at section 73 of the Public Health (Control of Disease) Act 1984? Do they even know about it?
Surely a bipartisan advisor would have pointed out this important law of the land?
The Act clearly states that pandemic regulations, at all times, never applied to Crown Land (which includes No.10). 
Granted, one rule for them and another for the rest of us seems a bit unfair but it also makes sense.
Steven Barrett, a leading barrister at Radcliffe Chambers who read law at Oxford and taught law at Cambridge explains:
In the eighties lawmakers decided that it would be better to allow the government to function during any future national pandemic without having to worry about being caught up in quarantine regulations. The thinking was that by making the government effectively exempt in law, the government could continue to function.
In addition to the 1984 Act, there were also specific regulations that applied at the time of the alleged "parties" the Health Protection (Coronavirus, Restrictions) (All Tiers) (England) Regulations 2020.
According to these rules, gatherings were allowed in all public buildings, or parts of them 'operated by a business, a charitable, benevolent or philanthropic institution or a public body.'
So whatever happened in Downing Street was legal. 
How has a QC / Civil Service Advisor not made this clear to Sue Gray? If he had surely no-one at Downing Street would have received a fine at all.  
One would also have thought the Civil Service would check who is advising them.
Can someone let Sue Gray and the Met Police know please before any more incorrect fines are issued out? It's important rules of the land are adhered to. 
But, but … and it's a BIG BUT:
The matter came up in the House of Lords on December 14, 2021, shortly after the controversy broke. Good grief, that is now six months ago.
Baroness Jones of Moulsecoomb (Jenny Jones, Green Party) asked:
whether Number 10 Downing Street is a Crown property; and, if so, whether regulations made under the Public Health (Control of Disease) Act 1984 apply there.
Lord True, replying for the Cabinet Office, said that the regulations would have applied to Downing Street, despite its being part of the Crown Estates (emphases mine below, except for Guido Fawkes posts):
No 10 Downing Street is a Crown property. Regulations under the Public Health (Control of Disease) Act 1984 which relate to the activities of people, apply regardless of whether those activities took place on Crown property or not.
Hmm.
Back to Labour's Durham do, which has been trending online as Beergate and Currygate:
Durham Constabulary said a long time ago that there was nothing to investigate. Durham is a Labour area, so no surprise there.
However, the clamour over the weekend thanks to Conservative MP Richard Holden's letter to them was such that perhaps the police have decided to have another look.
On Tuesday, May 3, in an interview with BBC Radio 4's Martha Kearney, Keir Starmer refused to say (audio here):
This leads pundits to assume that Durham Constabulary might have been in touch:
Another development over the weekend was confirmation that Labour's deputy leader, Angela Rayner, was also in attendance.
Guido Fawkes posted the following on Friday, April 29:
After months of questioning, it can finally be confirmed Angela Rayner was present at Starmer's lockdown beer party in Durham. Despite refusals to confirm, video evidence dug out yesterday morning reveals Angie's attendance, who shared a chair with Sir Keir for a "Get out the vote rally"  on Facebook an hour before the video of Starmer's unlawful socialising was filmed. Oh. Dear.
Rayner can be heard saying "And being here at the Miners Hall in Durham, I've got to start with, you know, the past we inherit, the future we build." She and Starmer sit in front of a window identical to that Starmer was filmed through an hour later swigging beer, contrary to Covid rules.
Earlier this week, Guido forced a denial from local Police & Crime Commissioner Joy Allen, who said she wasn't present at the 'essential campaign event' after social media rumours began circulating that the female head seen at the bottom of the Starmer beer frame was hers.
Labour claim that there was no other place to go for food and drink, however:
Also:
On Sunday evening, May 1, Mark Dolan of GB News rightly took aim at Labour's sanctimonious and hypocritical posturing:
However, things weren't going well for the Conservatives, either.
Neil Parish stands down as MP
Neil Parish stood down as MP for Tiverton and Honiton in Devon after admitting he was looking at indecent images on his phone while in the Palace of Westminster.
He claimed that he had been searching for tractors on the first occasion and accidentally arrived at an indecent website. On the second occasion, he confessed that he deliberately visited the same website again.
I was somewhere between surprised and shocked. He always seemed like such a level-headed individual.
This video clip is from March 14, 2019, around the time I began watching BBC Parliament regularly. Tension about Brexit had been ramping up since January that year:
In June 2020, he led a debate on the BBC's axeing of local and regional political coverage:
More importantly, he had headed the Environment, Food and Rural Affairs Select Committee since 2015. He came from a farming family and left school at the age of 16 to help run his family's farm.
Last week, rumours had been circulating about a Conservative MP looking at indecent images during parliamentary proceedings.
On Friday, April 29, Guido reported that the Conservatives removed the whip from Parish:
The hunt is over: Neil Parish, the Conservative MP for Tiverton and Honiton, has lost the whip this afternoon after being revealed as the Commons' mystery porn viewer. Following conversations with the Whips' office today, Parish has reported himself to the Standards Committee of the House of Commons for investigation. The Tories had previously referred the claims to the Independent Complaints and Grievance Scheme, so Parish is now under investigation by both bodies…
A spokesperson from the Chief Whip's office said:
Having spoken to the Chief Whip this afternoon, Neil Parish MP is reporting himself to the Parliamentary Commissioner for Standards. Mr Parish has been suspended from the Conservative Whip pending the outcome of that investigation.
Guido included an interview Parish had given to GB News that afternoon. It was clear Parish had no intentions of resigning at that time:
I think the whips' office will do a thorough investigation and we will wait and see that result… I think you've got some 650 Members of Parliament in what is a very intense area, you are going to get people that step over the line. I don't think there's necessarily a huge culture here, but I think it does have to be dealt with, and dealt with seriously. And that's what the whips will do in our whips' office.
There was a time when someone could be sacked on the spot for looking at indecent images at work. Granted, this was in the private sector.
I knew of one such individual in the mid-1990s. His dismissal was also shocking, as he was the last person I would have expected to engage in such activity and was a senior manager who was very good at what he did.
However, it seems that such behaviour is becoming normalised, according to The Telegraph. It extends to viewing such things on public transport. Ugh.
Early on Saturday, The Telegraph posted an exclusive interview with Parish:
Suspended from his party and facing public ridicule, Mr Parish is at the centre of a maelstrom. But now that the accusation is "out in the open," Mr Parish said on Friday night, "it's almost as if a weight is lifted off me" …

Over the course of the interview, conducted in Mr and Mrs Parish's sitting room in front of a warm hearth, the MP confirmed he had referred himself to the parliamentary standards committee, apologised to his constituents, and suggested that, even if cleared, he might step down.
It was late on Friday night when The Telegraph called. The couple's eight-year-old labrador, Kitty, was dozing in front of the fire. Mr Parish, after a long day, was wearing a dressing gown. The MP is a farmer by trade, and the couple's home is the family farmhouse. Their sitting room is bedecked with books and family photos. It is typical for MPs embroiled in scandal to flee their homes, but the Parishes, who have two adult children and two grandchildren, have stayed put …
Earlier in the day, Mr Parish, 65, said he had opened pornographic material "in error", but he declined to give further details. Asked what happened, Mr Parish said: "I think it's all going to have to go through the inquiry, and then I will give them all the evidence I have, and it'll be for them to make the decision. And then I will make my mind up as to what I do, whether I remain in Parliament or whether I leave."
He had not spoken to the Prime Minister, he said. Asked if he had a comment for his constituents, Mr Parish said: "That I very much enjoy being their MP, I've worked very hard, and I will continue working for them. I apologise for the situation – the whip is withdrawn – but I am still their MP. And at the moment I'm still the chair of the Environment, Food and Rural Affairs select committee, and I take that job very seriously. And I will carry it on for as long as I have it."
Mr Parish faces an ignominious end to a 12-year parliamentary career in which he has won increasingly large majorities and worked on a broad set of issues within farming and rural affairs. Local elections are coming up and he is now seen as a liability, with fellow MPs calling for his resignation …
Mrs Parish, 66, said she had first learnt of the allegations from a journalist who rang her for comment. "I didn't know anything about it until he rang and said, 'Oh, you know what I'm ringing about…'
"I didn't know who was more embarrassed, actually, me or him!" said Mrs Parish. "Poor chap."
It seemed that the couple had discussed the matter between them and that it had been explained to Mrs Parish's satisfaction.
"Yes," said Mrs Parish, without hesitation.
"My wife is amazingly loyal and better than I deserve," said Mr Parish.
"That's for sure," said Mrs Parish, chuckling.
At the end of the interview, Mr Parish took a phone call from his brother, Rod. They chatted briefly, with Mr Parish thanking his brother for what sounded like a supportive call. Mr Parish, having swapped his dressing gown for a shirt and jacket, then politely assented to having his picture taken …
By Saturday afternoon, Parish had resigned:
People did not believe the tractor excuse …
… but there is good reason to accidentally see something indecent when searching for tractors:
Guido wrote:
Neil Parish has told the BBC he's quitting after being accused of watching porn on two occasions while performing his MP duties in Parliament. With bizarre detail he claims "the first time was accidental after looking at tractors, but the second time was deliberate". 
24,239 majority in his seat of Tiverton and Honiton. If this by-election ends up being remotely interesting, the Tories are in deep trouble…
A by-election upset in a similar constituency took place in the staunchly Conservative North Shropshire which now has a Liberal Democrat MP after Owen Paterson was forced to stand down late last year.
On May 1, The Sunday Times confirmed that two female MPs had seen Parish looking at indecent material online:
Parish, 65, said the first time he had watched pornography was accidental, insisting he had been looking at tractors on his mobile phone before straying onto a website with a "very similar name". He said he watched the video "for a bit, which I shouldn't have done".
On the second occasion, however, the married father of two admitted he had looked at porn deliberately while waiting to vote at the side of the chamber. "What I did was absolutely wrong," he told the BBC.
Parish, who chaired the Commons environment, food and rural affairs committee, issued a "full apology" to the two female MPs who had seen him watching the pornography, but insisted it was "not my intention to intimidate".
It marked a significant U-turn in 24 hours. At first he had defied calls to quit and said he would await the findings of a parliamentary investigation. A growing number of Conservative MPs made clear that his position was untenable, however, and that he should resign immediately rather than prolong the controversy days before the local elections on Thursday …
His departure means that the Conservatives are now facing the prospect of having to defend two by-elections in short succession.
Imran Ahmad Khan, who was elected MP for Wakefield in 2019, tendered his resignation last week after being convicted of sexually assaulting a teenage boy. Labour is widely expected to win back the seat.
Conservative Party insiders are also braced for a third by-election. They are awaiting the outcome of the investigation into David Warburton, who had the Tory whip withdrawn last month after it was alleged that he sexually harassed three women.
Although Parish's constituency has returned a Conservative at every election since its creation in 1997 — and the party has a majority of 24,000 — Tory insiders fear that it shares parallels with North Shropshire, the seat lost to the Liberal Democrats in December after the resignation of the disgraced MP Owen Paterson.
Last night a Lib Dem source said: "As we saw in North Shropshire, there is a real backlash against Boris Johnson from rural communities who are fed up with being taken for granted."
What a shame.
Also on Sunday, The Telegraph confirmed rural communities' disillusionment with the Conservatives. One woman running for the local council in North Frome, Somerset, says that locals are tearing down her campaign posters and handing leaflets back to her.
The paper refers to these communities and counties as the Blue Wall, historically Conservative areas:
The election is a key test for Boris Johnson, who is facing a difficult mid-term contest after months of criticism of his leadership from Tory quarters over partygate, tax rises and the cost of living crisis.
Many of the English council areas, including Somerset, Hertfordshire and Hampshire, are places the Conservatives have traditionally considered to be strongholds.
Now, they are increasingly thought of as part of the "Blue Wall" – containing millions of wavering Tory voters who are disgruntled with Mr Johnson and could "flip" to Labour or the Liberal Democrats …
Voters in Somerset demonstrate what strategists in all parties have identified – that there has been a shift away from the Conservatives among people who live in the countryside.
New research from Parliament's all-party group for rural business and the "rural powerhouse" suggests the Government has a "chronic under-appreciation for the economic and social potential of the countryside," and that businesses in rural areas are on average 18 per cent less productive than the country at large.
Many voters who have always lent the Tories their trust feel that southern rural areas have suffered at the expense of "levelling up" – the Government's plan to improve high streets and fortunes in neglected Northern areas traditionally represented by Labour.
Meanwhile, a Conservative promise to deliver next-generation broadband speed by 2025 is unlikely to be met, the parliamentary spending watchdog has said.
Countryside voters, who are often keen to protect the natural beauty of their homes, say plans to rip up the planning system to build more houses and erect new onshore wind farms are a direct attack on their way of life.
Paul Moody, an antiques dealer who lives near Shepton Mallet, said his faith in the Conservatives' commitment to the countryside is being challenged by "horrendous" new "T pylons" near his home and the threat of solar panels carpeting the fields.
"They march across the countryside and stand out all across the Somerset Levels" he said.
"I would prefer more nuclear power stations than ruining the countryside."
Answering a survey conducted for The Telegraph by Redfield and Wilton Strategies this week, just 19 per cent of voters said the Conservatives cared about rural areas, while 28 per cent said Labour did. Almost half of voters (46 per cent) say "levelling up" does not inspire them.
Other national polling shows Labour has increased its lead over the Conservatives by three points since April 12, when Mr Johnson was fined over lockdown-busting parties in Downing Street.
While ministers have repeatedly suggested that the public does not care about partygate and would prefer to see the Government focus on making domestic policy, Tory sources admit privately that the polling shows that idea is "for the birds".
It's all falling apart for Boris at the moment.
Ukraine loves Boris
On Tuesday, May 3, Boris made history by becoming the world's first leader to address Ukraine's parliament:
Also on Tuesday morning, he gave an interview to Left-leaning Susanna Reid on ITV's Good Morning Britain.
It did not go well …
… and not knowing who ITV's queen of breakfast television, Lorraine Kelly, is unforgiveable. She's only been on the network for over three decades:
Maybe the man has a point, but it still helps to play to the audience, most of whom probably stay tuned for Lorraine's show, which follows Good Morning Britain.
It's a shame that Ukraine's enthusiasm for Boris doesn't translate here at the moment, but I cannot blame Conservative voters for being disillusioned.
On Monday, July 5, 2021, Richard Madeley, an occasional co-presenter on ITV's Good Morning Britain (GMB), asked SAGE member Susan Michie if her avowed Communism affects her coronavirus recommendations to the general public:
It must have come as a surprise to a number of GMB's viewers who probably did not suspect that a card-carrying Communist works for the Government.
Michie, a psychologist who is also a professor at University College London, works on the SPI-B — behavioural — committee of SAGE which has been driving public behaviour during the pandemic. She appears most frequently on the BBC but also on other television channels.
She was also a speaker at the UN's Psychology Day in 2020. The Division of Health Psychology of the British Psychological Society, of which she is a member, tweeted:
I've written about Michie three times before, twice in the run-up to Christmas (here and here) and once in June.
Before I get to Richard Madeley's interview with Prof Michie, the tweets below show what Communist health policy looks like. We've been living under such rules for 16 months and counting.
2018 Daily Mail article
But first, here is a brief retrospective from the time when Jeremy Corbyn was Labour leader.
In 2018, the Daily Mail posted an extensive article about her support of Corbyn and her praise of Communism. Excerpts follow, emphases mine.
This is her family background. Much of the £52 million she inherited from her mother was in a Picasso, which she and another family member sold:
Susan Fiona Dorinthea Michie is the granddaughter of Henry McLaren, the 2nd Baron Aberconway, an Eton-educated Edwardian industrialist and Liberal MP. 
He inherited major interests in coal, iron, steel and engineering conglomerates, and created the sumptuous gardens at Bodnant House, a stately home set in 5,000 acres near Snowdonia.
Her mother, Dame Anne McLaren, was born at Aberconway House, the family's imposing 2,800-square-metre second residence in London's Mayfair, and was one of the world's leading biologists. When she died in 2007, aged 80, she left £52million in her will.
Ms Michie's father, meanwhile, was an eminent computer scientist who was the son of a wealthy banker whose photo is among the National Portrait Gallery's collection.
Despite these moneyed roots, the blue-blooded Susan, 62, marches to the beat of her own drum.
She stretches her every sinew in pursuance of a class war as a member of the Communist Party of Britain.
The article then described the speech she gave in early March 2018:
On Monday night, she addressed a meeting of about 40 true believers at the Marx Memorial Library in London's Clerkenwell.
She delivered her speech while standing beneath a portrait of Cuban dictator Fidel Castro, a bronze of Lenin and an array of Soviet flags. 
Seemingly oblivious to the irony, this lifelong beneficiary of inherited wealth began by saying: 'We, the working class.'
During the course of a two-hour talk, Ms Michie (whose day-job is as a university academic) made a comment that broke almost a century of hard-Left tradition. 
Britain's Communist Party, she said, is urging its members to work 'full tilt' to help get a Labour prime minister.
This development — after decades of Communists and Labour operating on very separate lines — is a direct result of Labour's lurch to the hard Left under Jeremy Corbyn.
Already, there have been signs of this change of policy with the Communists deciding last year not to split the Left-wing vote by fielding their own candidates at the General Election.
With the two parties increasingly in harmony (Ms Michie declared it 'a really good situation to work much more closely than we have in the past'), the Communists — by way of a 'priority' — are advising their comrades to actively campaign on Corbyn's behalf.
In the general election of December 2019, Labour suffered its worst result since 1935.
Sir Keir Starmer eventually replaced Jeremy Corbyn as Labour leader.
Now on to Michie's activity as a SAGE member.
Regular media appearances
By May 2020, Michie was already becoming a regular guest on various news programmes:
As Guido Fawkes explained, Michie is not only a member of SAGE but also Independent SAGE, a breakaway group (emphases in the original, those in purple mine):
Susan Michie is a Marxist campaigner who has managed to get herself on not only the activist dominated fake SAGE, she is also on the official SAGE. Quite an achievement and evidence of the time and effort she is dedicating to the cause…
Michie is Professor of Health Psychology and Director of the Centre for Behaviour Change at UCL, so prima facie she has the credentials to be a scientific advisor. What is never mentioned at any point to give context to her many media appearances, in which she usually launches a tirade at the government, is that she has for 40 years been a member of of the Communist Party of Britain.
All this has not precluded her from using family wealth to financially support the Labour Party under the Corbyn leadership. In March 2018, it was Michie who said that the Communist Party would no longer stand against Labour in general elections and she should be "working full tilt" for the election of Corbyn as PM. Hardly surprising given her daughter was appointed under him to Labour HQ and her ex-husband was Corbyn's close adviser. That illustrates the level of her dedication to far-left politics.
Two days later, the Father of the House, Peter Bottomley MP (Con), appeared on Radio 4's Broadcasting House programme to lambaste the BBC for not revealing her political philosophy and connections:
He said (audio in Guido's post):
If one of your previous contributors has been a member of a far left party for decades, donated more to the Labour Party under Corbyn than I've given to the Tory Party in forty years, was the wife of a former Labour Party special adviser and mother of Labour's head of complaints, that might have been better than just saying she's a member of SAGE.
The BBC called Bottomley's remarks an:
ad hominem attack.
Prof Stephen Reicher, who teaches at St Andrews in Scotland, is another SAGE member who works on SPI-B. He took issue with Prime Minister Boris Johnson for not sacking his then-special adviser Dominic Cummings after his fateful trip to County Durham during lockdown. Michie agreed:
She is clearly not a Boris fan, nor is The Guardian's Carole Cadwalladr:
Lockdown and mask fan
In May, it was becoming clear to a segment of the British population that Michie favoured a Chinese-style handling of the pandemic. An Anglican clergyman tweeted:
The accompanying article from Michie in The Psychologist is a mild one about directing the public's response to the pandemic. Notable is this sentence (emphases mine below):
If these behaviours changed across the population (as seatbelt use and smoking in public places have), the Covid-19 pandemic would extinguish.
In July 2020, masks had been compulsory on public transport since mid-June, but were not yet mandatory elsewhere. Michie told LBC's Andrew Castle that they must be required:
By November, more Britons were finding out the truth about Michie:
When Boris banned Christmas, lockdown sceptic Dick Delingpole tweeted:
Michie started 2021 by asking why people were not complying with the mask mandate:
In April, mainstream journalists were finally beginning to reveal Michie's political persuasion:
Guido Fawkes reminded his readers that he had unearthed the information in May 2020:
In June, despite Boris's stellar rollout of the vaccine programme — still the best in Europe — Michie, laughing, told Channel 5 News that we would have to wear masks 'forever' (00:57 – 1:05):
A week later, she complained to Freddie Sayers of UnHerd that she had been misquoted (video at the link):
I actually used four words [in that interview with Channel 5], and only one of them was reported. The full words I used were "forever to some extent". What I mean by this is that, sadly, this isn't going to be the last pandemic. For as long as humans are around viruses are going to be around …
In reality, as you can see in the Channel 5 video above, her first answer was 'Forever'. When the interviewer expressed her astonishment, Michie gave the longer response.
She told Sayers that she wanted a delay to Freedom Day, which was to have been on June 21. She must be happy:
I don't think there's really any alternative other than delaying for four weeks and seeing what's happening. It's a very tricky situation… I think [Boris] is right — I think the question is: is it going to be sufficient?
She probably opposes the possible July 19 Freedom Day, too.
She clearly did not want to discuss her communist beliefs with Sayers:
My politics are not anything to do with my scientific advice. And I've never discussed my politics with people like yourself, so nor am I going to now. And the important thing is that when one gives scientific advice, one does so using the expertise one has — not going beyond the expertise, being transparent about what expertise you provide. And I think that the kind of articles you refer to are a really disturbing kind of McCarthyite witch hunting, which I don't think should have any place in a liberal tolerant society.
Richard Madeley's interview
This brings me neatly to Richard Madeley's interview from Monday morning, July 5.
Guido Fawkes broke the story, along with the video (emphases in the original):
Guido commends Richard Madeley for being the first TV host in the country to invite "Independent" SAGE's Susan Michie on to their show and finally confront her about her hard-left politics. Madeley rightly points out that activist expert Michie's love of national Covid restrictions may not be born from her concern for the nation's health, rather the default policy position of a hard-core, state-loving communist. It looked like Susan didn't appreciate this line of questioning…
Lockdown Sceptics has the transcript (emphases in purple mine):
Richard Madeley: There's a point I really have to put to you and you'll be aware of this because there's been a lot of commentary about this in the British media about you and it's to do with your politics and you know what I'm going to ask you. You've been a member of the Communist Party for about 40 years now, you're still a member, and we know that they're statist. We look at Communist countries around the world and we see that they are tremendously top down dominant and controlled societies that they rule over. I just wonder – and I'm putting this question on behalf of those who wonder about your politics – if your politics actually informs your sense of control? It's not just the medical arguments, but you have a kind of a political bent to want the state to tell people what to do?
Susan Michie: I've come on your programme as a scientist, as do all people who come on to your programme as scientists. They come on to talk about the evidence, relevant theories, how we approach our scientific disciplines, and you don't ask other scientists about politics so I'm very happy to speak about science which is what my job is and to limit it to that.
RM: So you're saying that your politics doesn't inform your opinion on this subject?
SM: I'm saying that I agreed to come on this programme as a scientist and I'm very happy to talk to you about the issues that you're raising as a scientist which is the same for other scientists that you invite on to the programme.
Michie has a large house in a leafy part of London, but the video clip says Berkshire for her location. So, she must be one of those privileged people with two homes. Could one call her Berkshire place a dacha?
If Michie thought her interview with Richard Madeley was a one-off, she was wrong.
On Tuesday, July 6, Times journalist Matthew Syed brought up her Communism in his interview with the BBC's Jo Coburn on Politics Live:
Syed mentioned Michie by name and said that it would be wrong for a political agenda to determine a pandemic response:
Guido Fawkes provided this analysis of what Syed said:
On Politics Live earlier Matthew Syed succinctly made the point that Richard Madeley was inching towards yesterday – the issue of the card-carrying communist Susan Michie, of the self-appointed "Independent" SAGE, being given frequent media platforms to smuggle in her political agenda under the guise of "science". Michie is a committed Marxist ideologue, and central committee member of the British Communist Party. This is relevant.
Marxist analysis understands socialism itself to be a scientific method for understanding and predicting social, economic and material phenomena to derive probable outcomes and probable future developments. Her life-long ideology feeds into her work as director of UCL's Centre for Behaviour Change. That theoretical underpinning to her ideas on behavioural change and social compliance has gone unexplored even as she has been given a position advising the government in these matters. She has spoken approvingly of the Chinese Communist dictatorship's authoritarian methods and of her belief that restrictions in Britain should continue "forever, to some extent." Her whole mindset is one of top-down control and diktat that is incompatible with a free and open society.
Before anyone claims that Syed is a misogynist or a right-wing Murdoch lackey – he has a very readable intellectual column in the Sunday Times – Guido would remind them that he stood as the Labour candidate in the 2001 UK general election. At the very least it is fair to discount Michie's advice in the light of her ideological activism.
However, as the aforementioned Lockdown Sceptics article says, complete with a tweet, one woman accused Good Morning Britain of misogyny and asked people to stop watching the programme in protest.
Toby Young, who wrote the article, says that her sex had nothing to do with Madeley's question. It was her politics (emphases mine):
I really don't get why it was "misogynistic" of Madeley to ask Susan Michie whether her hard left politics have affected her position on mask mandates. Of course they have! After all, forcing people to wear masks as a condition of participating in certain activities is a flagrant breach of their liberty and the reason Michie doesn't care about that and thinks public health concerns should take priority (even though there's precious little evidence that masks reduce transmission of the virus) must in part be because she's a communist, who famously don't put much value on individual freedom. And the reason Madeley hasn't put the same question to other members of SAGE is not because Michie's a woman, but because she's the only one who's been a member of the Communist Party for the past 40 years.
True.
However, by July 8, Ofcom, the media watchdog, received 145 complaints about Madeley's interview:
Guido reported that one of the 145 complainants was Michie herself (emphases in the original):
Ofcom are unlikely to rule against Madeley for asking a question Michie did not want to answer; that's an editorial judgement way outside Ofcom's remit. Yet apparently for 145 viewers, it was all too much. Of course, amongst those complaining was Michie herself, who took to Twitter to write:
"A complaint has been submitted and a public apology requested".
If Michie and 144 other pearl-clutching viewers were upset by Madeley, Guido has to wonder what they thought of Matthew Syed's comments on Politics Live yesterday…
What concerns me is that Susan Michie might not be the only Communist in SAGE.
If only we could find out more about the political proclivities of the other members.
Sunday, June 6, 2021, was the 77th anniversary of D-Day, the Longest Day: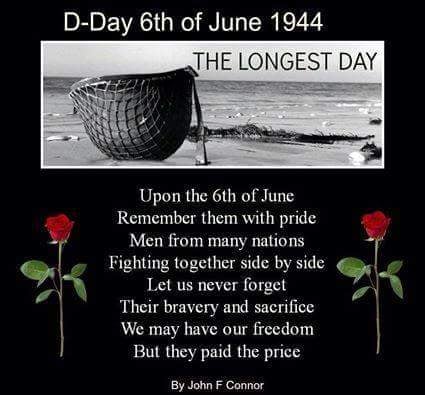 This map shows the landings in Normandy: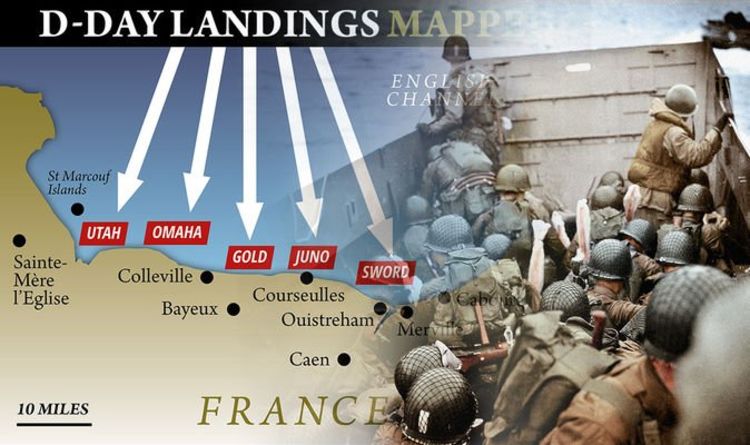 While preparing Sunday dinner, I listened to C-SPAN's Sunday morning show, broadcast on BBC Parliament. Sarah Rose, the author of D-Day Girls, was the guest. Her book is a novel, but she did a lot of historical research showing the intelligence work that women did behind the scenes as part of a carefully-managed international network.
The phone-in included many sons and daughters of Second World War veterans. Nearly all said that those veterans were, understandably, highly reluctant to talk about their war experiences. However, some said that their fathers or grandfathers opened up in their later years. One caller said that she has several hours of memories that she has recorded for posterity, particularly for younger family members.
With more and more of those veterans passing from this mortal coil, now is the time for children and grandchildren to record and catalogue those memories, if they can. One person who has done so is the author of Pacific Paratrooper, remembering Everett A Smith, their father. It's an excellent website, which also documents much history about the battles and conditions in the Pacific theatre. I am delighted to have the author as one of my regular readers.
We will always remember those heroic men and women:
Incidentally, the Houses of Parliament were bombed in 1941 and had to be reconstructed authentically in the 19th century manner. Both were faithfully restored. The next tweet shows the House of Commons:
Seventy-seven years later, we are still in the grip of the coronavirus crisis and a loss of freedom the troops involved in D-Day would have found unthinkable.
In Britain, former Prime Minister Tony Blair (Labour) appeared on The Andrew Marr Show to say that Britons who have had two vaccinations should be allowed greater freedoms, thereby creating a two-tier society:
If a Conservative had said that, Marr would have heaped criticism all over him or her.
It is mystifying that Tony Blair even gets airtime on this topic. He isn't in government, nor is his party.
It appears I am not alone, judging from the replies to this tweet:
On the topic of vaccines, Tony Blair has never said if his son Leo, born when he was in No. 10, had the MMR vaccine, which was highly controversial at the time. So, it was okay for him to refuse to give his son a vaccine that every other child born in Britain had/has to have. It is very difficult to get separate children's vaccines for measles, mumps and rubella. One imagines that Blair managed to get them for his son.
Tony Blair also wanted national ID cards. The debate raged for a few years in Parliament. Fortunately, nothing happened.
On Monday, Guido Fawkes's cartoonist Rich, recalling the ID card debate from the Blair years, posted this:
On the topic of vaccines, the Government is talking about giving them to children. Highly dangerous, one would have thought. The Telegraph's Bob Moran was moved to create this cartoon a week ago:
ITV's Good Morning Britain stoked the flames by asking whether the vaccinated should refuse to associate with the unvaccinated:
Fortunately, most Britons disagree with Good Morning Britain:
June 21 is supposed to be Freedom Day, according to the Government, with the caveat that full reopening of Britain will be based on data rather than dates.
It should come as no surprise that the Government could now backtrack on that date:
On June 1, we had no coronavirus deaths, but that did not make the news:
TalkRADIO host Julia Hartley-Brewer is fed up with the delays. In fact, as the chart below from Peston shows, the UK's actual coronavirus stats are much better than SAGE's models:
On June 3, Portugal, the only European country on the UK's green list for travel, was moved to the amber list, yet these charts tell a different story:
One suspects that it was only ever on the green list for the Champions League final in Porto:
Oddly, we had more freedom a year ago — with no masks and no vaccines — than we do now:
In Wales, First Minister Mark Drakeford (Labour) says that social distancing will not be disappearing any time soon:
Data for the UK should be available on June 14, at which point the Government will announce their decision regarding June 21:
The Government have paid for coronavirus advertising and COVID marshals, extending to 2022. Former London Assembly member David Kurten tweeted a reminder:
I, too, want my country back.
In Germany, scientists from Munich University say that lockdown had no effect on the virus spread:
Something is very wrong when, in a five-minute speech on television, a prime minister or a president can remove everyone's civil liberties at a stroke.
Monday, March 23, 2020, will be etched on my memory forever. That was the date of the UK's first lockdown.
D-Day. Freedom Day. What has happened to us — and for a 'pandemic' with fatality rates no worse than influenza? We are in a very bad way, not only in the UK, but also elsewhere in the West.
What a week. It's been full of coronavirus news here in the UK.
Vaccine
The UK was the first country in the world to distribute a coronavirus vaccine.
A 90-year-old grandmother, Margaret Keenan, was the first person to receive the Pfizer/BioNtech vaccine.
Health Secretary Matt Hancock wept. He's never openly cried about those made unemployed and destitute during the coronavirus crisis for which he is largely responsible. Sickening:
Good Morning Britain's physician, Dr Hilary Jones, explained that Mrs Keenan could still get COVID-19 and transmit it:
It seems to work the way that a flu vaccine does. If one gets the virus, the effects won't be as bad as if one weren't vaccinated.
I wouldn't advise thinking about that too much, because it could lead down a rabbit hole:
The great scientists of SAGE also said life would not return to normal (see Select Committee section below). We are likely to be in the same situation well into next year, probably the autumn. This is what the ex-barrister and co-editor of Conservative Woman says:
Continuing down the rabbit hole re the vaccine:
Wales
Meanwhile, in Labour-controlled Wales, coronavirus hospitalisations are higher than they were early this year — despite a short, sharp lockdown, 'firebreak', that recently ended:
Guido Fawkes opined (emphases in the original):
Lockdowns, even short ones, evidently temporarily drop cases. Yet selling them on the promise that they enable more things to open once they end, as Welsh Labour did, appears to turbocharge case numbers far more than having simple, predictable and steady rules. The psychology of re-openings could well mean that in the long run, Wales' "short sharp firebreak lockdown" – modelled on Keir Starmer's demand – did more harm than good…
The Prif Weinidog — that's First Minister in Welsh — Mark Drakeford blamed his own countrymen for the failure of his 'firebreak':
I couldn't agree more. Lockdowns, firebreaks — whatever one calls them — do not work.
Why would anyone trust a government to dictate their lives? This is a photo of Grenfell Tower (public housing) in London, which burned in June 2017 because of faulty cladding:
And that brings me neatly to the next topic.
PCR versus Lateral Flow testing
The UK Government rejected a petition about PCR (swab) testing because they said they are not responsible for it. Hmm:
This is the nub of the problem. The Government absolves itself of responsibility. So do the scientists. People actually believe this guff.
Where do Government ministers get the idea for lockdown and excuse potentially faulty test results if it weren't for the scientists and health organisations working with them?
But I digress.
Returning to testing, a few weeks ago, nearly all of Liverpool's residents took the Lateral Flow test in a pilot programme. The Lateral Flow test works similarly to a pregnancy test and could be used on a daily basis as an 'all clear' strategy to give people more freedom and certainty to go about their lives. If successful, its use could allow visits to patients in care homes.
Very few of the Lateral Flow results were positive. If I remember rightly, the figure was 0.3%.
No doubt if those same people had taken the PCR test, the results would have been very different.
Therefore, this is interesting:
I'm just posting it to show there is a huge question over which test is more accurate.
PCR could work, provided the cycle thresholds were lowered from 40 to 35. But that is not happening.
The scientists of SAGE: Susan Michie

Anyone who reads Guido Fawkes regularly will know that SAGE has some questionable members, including this woman who appeared regularly on BBC News during the first lockdown. She might still be appearing on the BBC. I only watched between March and June to watch the spin they put on the Government's coronavirus briefings:
Michie's mother was worth a fortune:
The Daily Mail said the owners of the painting were a mystery, until all was revealed (emphases mine):
The painting was in fact sold by 30-year-old Ms Murray's mother, Professor Susan Michie. She and her two siblings had been left the picture by their mother, the celebrated IVF pioneer Dame Anne McLaren.
When she died in 2007 she left an estate valued at £52,105,910. The vast bulk of that sum represented the value of the painting.
In her will, the Mail can reveal, she stated that if her children chose to sell then 'if possible it should be sold to an art gallery or museum in the United Kingdom'.
According to a source, family members were 'disappointed' at the decision to put the painting on the market. While the sale attracted a tax bill of £20million, that would have left the trio about £10million each — more than enough to share around other members of their extended family.
Three SAGE members appear before Select Committee
Moving on to other SAGE members, Sir Patrick Vallance, Prof Chris Whitty and Dr Jenny Harries appeared once more before the Science and Technology Select Committee on Wednesday, December 9, for a year-end review of lessons learned during the pandemic. Greg Clark MP, who heads that Select Committee, and MPs from both Conservative and Opposition parties asked probing questions. You can watch the three-and-one-half hour session here.
Unfortunately, Vallance, Whitty and Harries were no clearer about lessons learned. In fact, they were vaguer than they were in earlier sessions:
– The vaccine will not be a fix for coronavirus. Not everyone will be able to take the Pfizer/BioNtech vaccine because it will not be suitable for them.
– Human behaviour (Harries's speciality) is very hard to predict. Harries admitted that.
– Hospitality has been the scapegoat because that is where alcohol can be consumed.
– Conclusions on BAME communities' susceptibility to the virus are unclear.
– Lockdown restrictions will be with us well into next year.
– The worst admission — and I have been saying this to my far better half for at least a month — was when Vallance said that self-isolation is better for the person who has a steady job and can work from home. Self-isolation, he said, is not suitable for someone in precarious employment who has to show up to work every day! (Who knew?) Good grief!
They have no real answers, yet they're still ruling our lives via the Government!
Sky News suspends newsreader
Kay Burley, one of Sky News's star newsreaders, celebrated her 60th birthday on Saturday, December 5, in London.
Unfortunately, the celebrations did not take place in an entirely COVID-compliant way.
Ms Burley was suspended until early January 2021. (See update below.)
Guido Fawkes has the story:
Some people won't see that as big news, but it is.
It points out the hypocrisy of the media, who were clamouring for a lockdown in March then flout the rules when we are still in one via the tier system. London is in Tier 2.
This was Kay Burley's apology:
The Guido Fawkes team delved deeper. This is what they discovered (emphases in the original). Guillaume Depoix (point 5 below) owns the Folie restaurant:
The trouble for Kay is that this statement does not address the whole story, and contradicts what the owner of the restaurant told Guido about the event yesterday. Either the restaurant owner was not telling the truth to Guido, or Kay has been fibbing…
Her party at the "Covid compliant" club was made up of ten people, split across two tables. Yet the 'Rule of Six' apples to social events like birthday parties inside or outside. The only other gatherings such as business meetings can exceed it...
Kay's statement presumes she walked all the way to the restaurant Folie to spend her penny. Despite it being not exactly next door to the club she came from.

Kay does not mention the other people who came with her into the second restaurant.

Yet the owner admitted to Guido yesterday that "several people" came in to the restaurant.
Guido was initially told by the restaurant owner that Kay and her friends had gone in to the second restaurant after curfew "to pay a bill, that was it". Not to go to the loo…
When Guido put to restaurant owner Guillaume Depoix that Kay and company had been in the restaurant for quite a while, "a couple of hours", this was not denied. Guido certainly got the impression the group were there for a considerable amount of time.
Kay does not mention the other people who came back to her home. Yet she didn't deny it.
Whilst Kay's statement tries to take all the blame, Guido has yet to hear what her Sky News colleagues and party guests Beth Rigby, Inzamam Rashid, and Sam Washington have to say …
On Tuesday, December 8, i reported (emphases mine):
Sky News presenter Kay Burley has been taken off air after she admitted to breaching coronavirus restrictions, i understands. She has been replaced on the breakfast show for her remaining shows this week and is already due on annual leave until 4 January …
The TV host is facing an internal inquiry for what she described as "an error of judgment".
Sources told i the presenter was called into Sky's headquarters in Osterley, west London, for an urgent meeting with bosses on Tuesday morning. The channel's most senior staff, John Riley, head of news, and Christina Nicoletti Squires, director of content, were seen entering the newsroom at the time the meeting was due to be held.
Burley will be replaced by early morning presenter Niall Paterson on Wednesday and other presenters will cover her programme for the remainder of the week. Burley was already set to be on annual leave from next Monday until 4 January 2021.
A source close to the presenter said she "doesn't have a leg to stand on" after breaking the Government's rules, while being employed to grill politicians over the need to follow guidelines.
It is not clear if she has been removed from air as part of formal disciplinary proceedings.
When the news of the breach broke on Monday night, Burley was in Coventry, where she was due to anchor the news channel as the first Covid vaccines were administered. She was hastily replaced and ordered back to London for Tuesday's meeting …
Too funny.
Burley, along with colleague and birthday guest Beth Rigby, were among the media stars who endlessly criticised Prime Minister Boris Johnson's advisor Dominic Cummings, who is staying on until the end of the year, for his lockdown breach during the first lockdown during the Spring:
Burley, who presents a daily breakfast show on Sky News, has grilled politicians on lockdown throughout the pandemic.
In May, she questioned cabinet minister Michael Gove on the controversy over Dominic Cummings' trip to Barnard Castle.
A Sky News spokesman said: "We place the highest importance on complying with the Government guidelines on Covid, and we expect all our people to comply.
"We were disappointed to learn that a small number of Sky News staff may have engaged in activity that breached the guidelines.
"Although this took place at a social event in personal time, we expect all our people to follow the rules that are in place for everyone. An internal process is under way to review the conduct of the people involved."
Sky News declined to comment on Burley being taken off air.
This tweet shows Beth Rigby having a go at Dominic Cummings in May during his press conference:
The Guardian had more on the story:
All of the Sky staff are facing a review of their conduct by their employer, which said it was "disappointed" by the incident.
Burley's usual 7am breakfast programme was presented from Coventry University hospital on Tuesday by Sarah Hewson. Burley is understood to have already been in the city, where the UK's first vaccine dose was administered, when the decision was made. There was no mention of the reason for Burley's absence when the show began …
Burley is understood to have blamed the situation on misunderstandings in planning and organising the event. But she did not address why a group of four people, including Rashid and former Sky News royal correspondent and Huawei PR executive Paul Harrison, returned to her home after the dinner, a claim that is not believed to be in dispute. Other Sky News staff are understood to be irritated by details of the event.
Under the tier 2 restrictions in London, indoor social gatherings of any kind are barred except among those who live together or have formed a support bubble. Groups of up to six can socialise outdoors. Police can impose fines of £200 for a first-time breach.
Under the rules, Burley's initial gathering would only have been allowed if the two tables remained separate throughout and sat outside. It is not clear how many of the group went to the second venue, but Burley's tweets suggested that the rules were broken during this part of the evening. A group of four gathering at her home would be against the rules unless they remained outside throughout.
Burley has been a stern interrogator of politicians who have been perceived as making excuses over lockdown breaches this year.
In May, she conducted a widely shared interview with the cabinet minister Michael Gove about the Dominic Cummings affair, repeatedly asking him to clarify what the government advice would be for a member of the public "struggling with Covid-19 and you think you've got a problem with your eyesight", in reference to Cummings' explanation of his trip to Barnard Castle.
She also interviewed the health secretary, Matt Hancock, after Prof Neil Ferguson was forced to resign as a government adviser and asked: "What did you think when you read it? Did you bang your head on the desk?"
Burley's colleague Adam Boulton, the other star of Sky News, was deeply unhappy with her. The Guardian told us all about it in 'Kay Burley row could undermine Sky News, warns Adam Boulton':
The Sky News presenter Adam Boulton has warned that the row over a breach of coronavirus restrictions by his colleague Kay Burley has raised concerns over "the credibility of our journalism".
With executives at the broadcaster weighing their decision over what sanctions are merited by the actions of Burley and three colleagues who attended her 60th birthday party last weekend, Boulton retweeted several posts about the story on Wednesday, including one that read: "Look at the state of Sky News. The morons spent all summer preaching to us and now look at them!"
Speaking to the Guardian, Boulton noted that his retweets did not necessarily constitute endorsements. But he went on: "That said, I retweet things because I think they're of public interest, and certainly my feed has reflected a lot of people who are very concerned about the credibility of Sky News, and that I think is the important issue: the credibility of our journalism."
The intervention from the station's editor-at-large and former political editor is the first significant comment on the situation from a senior broadcaster at Sky News, where executives have been considering how to deal with the fallout from Burley's celebrations since Monday.
Boulton said: "My view is that Sky has worked very hard during the whole Covid crisis and has taken a very clear line about public safety, and obviously something like this perhaps underlines [the importance of] that." And he noted that he believed the matter to be "of widespread concern" to colleagues at the station.
Since Guido Fawkes broke the story on Monday, December 7, Burley's fellow colleagues who celebrated her birthday have also been suspended:
Beth Rigby, Inzamam Rashid and Sam Washington have all been taken off air during discussions over what sanctions will be imposed. On Tuesday, Burley was withdrawn from consideration for a prestigious TV award, while two of the group signed non-disclosure agreements as Sky sought to limit damage from the row.
Other staff at Sky share Adam Boulton's consternation:
"The situation is just excruciating," one producer said. "The longer it goes on, the worse it gets and the harder it is to see this ending without serious punishment."
Boulton noted that he viewed Burley as a "remarkable" journalist who deserved her success on the station. And he added: "Whatever happens next is not my decision and obviously it's not up to me to criticise colleagues."
Nonetheless, his comments will be viewed with alarm by executives hoping to keep staff concerns under wraps until they reach a decision, which is expected to be this week.
It appears that Burley had a safari holiday booked:
Burley herself deleted a tweet saying she was going on holiday on Friday to go "sit with lions", adding: "They kill for food, not sport" – a possible reference to the media coverage of the situation.
Well, she can take her time and enjoy an extended safari holiday.
————————————
UPDATE: Early this evening, news emerged that Sky News has suspended Burley for six months! Excellent.
Furthermore, Beth Rigby has been suspended for three months; Sam Washington and Inzamam Rashid have also been suspended pending an internal Sky News enquiry. Result!
How pleased Kay and Beth were with themselves only a few days earlier …
————————————
It is a bit rich to defy coronavirus regulations then pole up to a hospital, especially one giving COVID-19 vaccinations:
I'm really glad this has come to light:
Agree. I don't understand why people give these hypocrites any credibility.
Sunlight is the best disinfectant.
Today, Friday, July 24, 2020, face coverings became mandatory in shops in England.
Early in the pandemic, Dr Jenny Harries, the Deputy Chief Medical Officer for England, told Prime Minister Boris Johnson that masks were not necessary for the general population and could make people more vulnerable to COVID-19, because they would be adjusting them, thereby touching their faces, potentially spreading the virus. This video first appeared in March, if I remember rightly:
On Thursday, March 12, The Independent reported on what Dr Harries told BBC News (emphases mine):
Jenny Harries, deputy chief medical officer, said the masks could "actually trap the virus" and cause the person wearing it to breathe it in.
"For the average member of the public walking down a street, it is not a good idea" to wear a face mask in the hope of preventing infection, she added …
Asked about their effectiveness, Dr Harries told BBC News: "What tends to happen is people will have one mask. They won't wear it all the time, they will take it off when they get home, they will put it down on a surface they haven't cleaned.
"Or they will be out and they haven't washed their hands, they will have a cup of coffee somewhere, they half hook it off, they wipe something over it.
"In fact, you can actually trap the virus in the mask and start breathing it in."
Asked if people are putting themselves more at risk by wearing masks, Dr Harries added: "Because of these behavioural issues, people can adversely put themselves at more risk than less."
However, she said those who are advised to wear one by healthcare workers should follow their guidance.
Sir Patrick Vallance, the Chief Scientific Adviser to the Government of the United Kingdom, gave testimony on COVID-19 last week. When asked about the apparent change on face covering advice, he said that, early on, it made no sense for people to wear masks during lockdown because no one was on the streets. He said that the advice had never changed: masks provided some benefit. Now that lockdown has been lifting, he explained, it makes sense for people to wear them.
Of course, earlier this year, there was also a worldwide mask shortage, so it could also be that officials discouraged the general public from buying them because medical staff needed them badly.
This happened not only in England, but also in other countries.
In the United States, Surgeon General Dr Jerome Adams did an about-face on masks early in April. Since then, they have been mandatory in some states:
President Trump said the advice from the Center for Disease Control (CDC) was only an advisory, yet the public wondered how such a change could have come about in so little time, only a matter of weeks:
The same change in advice occurred in Germany:
Yet, at that time, Good Morning Britain's long-time, trusted Dr Hilary Jones stated that masks were a no-no for the public, citing the same reasons as Dr Jenny Harries did. On April 28, Metro reported:
If there is one thing Hilary has been consistent on, it is that the general public do not need to wear a mask.
He has previously explained how the particles of coronavirus are so small, they can easily pass through the fibres of a mask or scarf, making them completely useless to the average person.
'For healthy people who are doing their essential journey who are socially distancing, the use of masks is not effective,' he recently told Piers Morgan.
'Most masks have gaps in them to which the virus can drive a bus through. When you are inhaling in a mask the virus can come in.'
The GP added: 'It can do harm if you do wear a mask, you adjust it, it gets itchy and moist – which means you are putting your hand to your face more often.
'If the mask gets moist it traps the virus.'
A week later, Guido Fawkes reported that PPE items, including masks, were plentiful in Britain and available to medical as well as care home staff:
By the end of May, Good Morning Britain's Piers Morgan criticised London mayor Sadiq Khan for not mandating face coverings on the capital's public transport. The policy at the time left the option open to passengers, putting more emphasis on social distancing.
In England, masks became mandatory on all public transport on June 15.
On June 6, some in the NHS criticised Health Secretary Matt Hancock for giving them only a week to get all hospital staff to wear masks. The Daily Mail reported that NHS England had been apprised of the new rules before Hancock made a public announcement:
The Department of Health and Social Care said NHS England had known Mr Hancock was going to make the announcement, adding that hospitals still had more than a week to prepare.
On Monday, July 20, in France, masks became mandatory in all indoor spaces as well as some outdoor venues. Fines start at €135. The original date was August 1, but that was brought forward.
This is what one French shopping mall looks like since the requirement came into force:
Some people have been wearing them in the street and inside commercial premises.
This is what one observer has noted, proving what Dr Harries said earlier this year:
Dr Rashid Buttar has posted several videos to YouTube on the dangers of healthy people wearing masks. This is a short but instructive clip from one of them:
On April 7, the BMJ featured an article which said that, while masks might make members of the public more comfortable psychologically, face coverings can also help to spread the virus.
Excerpts from statistician Karla Hemmings's 'Covid-19: What is the evidence for cloth masks?' follow:
… the question of whether facemasks work is a question about whether they work in the real world, worn by real people, in real situations …
There is little doubt that masks works in controlled settings – they stop particulates penetrating the air [Leung 2020]. Facemasks also seem to prevent infection spreading when worn by people who are infected [Brainard 2020]. Yet, this doesn't tell us if they will work in the real world …
Systematic review of facemasks vs no mask [Brainard 2020]
There are three RCTs identified in this review where people wore masks to try to prevent other people becoming infected (primary prevention). The authors of the review interpret the evidence from these three RCTs as a small non-significant effect on influenza like illness. But, this is an incorrect interpretation of the result (RR=0.95, 95% CI: 0.75 to 1.19) as this result is compatible with both benefit and harm. The evidence from these three trials should therefore be interpreted as uninformative (or consistent with either benefit or harm). There are observational studies in this review, but these do not allow us to answer the question of whether the masks provide protection as they will be subject to confounding. The largest of the three RCTs was a pragmatic cluster trial in pilgrims [Alfelali 2020]. This is a well conducted pragmatic cluster randomized trial with low risk of bias, but suffered from low compliance. This found OR 1.35, 95% CI 0.88-2.07 which although non-significant, is more suggestive of harm than benefit.
Conclusion: The largest and most pragmatic trial (which informs on how facemasks will perform in the real world) assessing the benefit of facemasks vs no mask is suggestive of more harm than benefit.
Evidence from trials comparing different sorts of facemasks
(This is not based on a systematic review, so there may be other evidence that I am unaware of) …
Conclusion: The evidence from pragmatic trials (people wearing masks in everyday settings) suggests wearing of facemasks both induces risk compensation behavior and increased virus spreading from poor mask quality.
England's new rules on face coverings do not mandate actual masks. We can wear what we want, within reason.
I still believe all the advice from March and early April stated above.
Here — and no doubt elsewhere — this has been a political decision taken to get more people shopping and putting money into the economy and businesses.
On Tuesday, July 14, Matt Hancock made a statement in Parliament about mandatory face coverings, which included the following:
Local action is one way in which we can control the spread of the virus while minimising the economic and social costs. Another is to minimise the risk as we return more to normality. In recent weeks we have reopened retail and footfall is rising. We want to give people more confidence to shop safely and enhance protections for those who work in shops. Both of those can be done by the use of face coverings. Sadly, sales assistants, cashiers and security guards have suffered disproportionately in this crisis. The death rate of sales and retail assistants is 75% higher among men and 60% higher among women than in the general population. As we restore shopping, so we must keep our shopkeepers safe.
There is also evidence that face coverings increase confidence in people to shop. The British Retail Consortium has said that, together with other social distancing measures, face coverings can
"make shoppers feel even more confident about returning to the High Street."​
The chair of the Federation of Small Businesses has said:
"As mandatory face coverings are introduced, small firms know that they have a part to play in the nation's recovery both physically and financially, and I'm sure this will welcomed by them."
We have therefore come to the decision that face coverings should be mandatory in shops and supermarkets. Last month, we made face coverings mandatory on public transport and in NHS settings, and that has been successful in giving people more confidence to go on public transport and to a hospital setting when they need to, providing people with additional protection when they are not able to keep 2 metres from others, particularly people they do not normally come into contact with. Under the new rules, people who do not wear face coverings will face a fine of up to £100 in line with the sanction on public transport and, just as with public transport, children under 11 and those with certain disabilities will be exempt.
The liability for wearing a face covering lies with the individual. Should an individual without an exemption refuse to wear a face covering, a shop can refuse them entry and can call the police if people refuse to comply. The police have formal enforcement powers and can issue a fine. That is in line with how shops would normally manage their customers and enforcement is, of course, a last resort. We fully expect the public to comply with these rules, as they have done throughout the pandemic.
I want to give this message to everyone who has been making vital changes to their daily lives for the greater good. Wearing a face covering does not mean that we can ignore the other measures that have been so important in slowing the spread of this virus— washing our hands and following the rules on social distancing. Just as the British people have acted so selflessly throughout this pandemic, I have no doubt they will rise to this once more. As a nation, we have made huge strides in getting this virus, which has brought grief to so many, under control. We are not out of the woods yet, so let us all do our utmost to keep this virus cornered and enjoy our summer safely. I commend this statement to the House.
I agree that we need to stimulate the economy by shopping. I disagree that face coverings are the answer.
I also wonder about shop staff dying. I see the same smiling faces week after week in my local shops. I never heard anything on the BBC News about shopkeepers dying: it was front line medical staff and bus drivers.
This is purely a political decision. Purely political.
I had looked forward to visiting a garden centre. I now think I'll shop online for the plant pots I'd planned to buy.