You are currently browsing the tag archive for the 'lockdown' tag.
On March 28, 2021 an hour-long interview with General Thomas McInerney appeared online.
I do not know of the interviewer Nino, but the two seemed to get on well. Both support President Trump and both are sceptical of coronavirus vaccines.
General McInerney, 84, began his career in the Army then joined the Air Force. He completed his initial pilot training in 1960. In 1962, he flew escort missions in the West Berlin Air Corridor during the Berlin Crisis and escort reconnaissance missions over Cuba during the Cuban Missile Crisis.
In April 1963, he was one of the first forward air controllers assigned to South Vietnam with a Vietnamese army division. He was sent to South East Asia on three additional deployments.
After the Vietnam War, he completed studies at the Armed Forces Staff College and graduated from the National War College.
In 1974, he was stationed in London as the air attaché to the U.S. Embassy. Between November 1976 and October 1977, he was assigned to the Royal Air Force Station in Upper Heyford, England, where he was vice commander of the 20th Tactical Fighter Wing.
In 1979, he was stationed in Asia, first in the Philippines, where he commanded the 3rd Tactical Fighter Wing at Clark Air Base, then in 1981, in Japan, where he commanded the 313th Air Division at Kadena Air Base.
In 1983, he was transferred to Hawaii, where he served as deputy chief of staff for operations and intelligence, Headquarters Pacific Air Forces at Hickam Air Force Base.
In 1985, he returned to Europe. He became commander of 3rd Air Force, Royal Air Force Station in Mildenhall, England. The following year, he became vice commander in chief, Headquarters US Air Forces in Europe, Ramstein Air Base, West Germany.
In 1988, he was reassigned to the United States, serving as commander of Alaskan Air Command, Alaskan NORAD Region, and Joint Task Force Alaska. In July 1989, when Alaskan Command was activated, he became its commander. In 1990, he commanded the 11th Air Force, the redesignation of Alaskan Air Command.
His last active duty assignment was as assistant vice chief of staff, Headquarters U.S. Air Force, Washington, DC. He retired from the Air Force in 1994, with the rank of Lieutenant General. Afterwards, he served on the boards of directors for several military contractors.
General McInerney endorsed Donald Trump both in 2016 and 2020. After the 2020 election, he supported the use of the Insurrection Act and all additional powers available. He was quoted as saying that he wanted President Trump:
to declare a national emergency, use the Insurrection Act, declare martial law, suspend habeas corpus, set up military tribunals, and suspend the electoral college [vote for president and vice-president] on December 14 and the presidential inauguration on January 20.
A summary of the General's interview with Nino follows. As one would expect in a conversation, the subjects ran together, so I have separated them below.
2020 election
At the 13-minute point, he said that Trump had 79 million votes to Biden's 68 million. At the 15-minute mark, he mentioned the recount in Maricopa County and two more recounts in two other states. He believes that the Supreme Court did not want to hear any cases about the election because Chief Justice John Roberts is 'compromised' in some way.
He also thinks that coronavirus was engineered to steal the election and that someone cut a deal with the C C P.
The General said that President Trump should have appointed Sidney Powell as special legal counsel in December.
He said that, as nothing has been done:
Americans have got to take control over their country.
As to why Cyber Command did not report election irregularities on the night to the President, he said
I believe we have a Deep State.
He would like to know the reasons why Trump did not contest the election and made this assertion:
Trump had a lot of the Deep State around him.
He repeated later in the interview that Trump was surrounded by:
Deep Staters.
When asked about his former Vice President, Mike Pence, he said:
I think he is Deep State. He is part of the problem.
He was disappointed that the military did not do anything with regard to the election. He believes that Germany intercepted Dominion votes but took no action:
I think the military's asleep at the switch.
He said that the United States needs:
a transparent audit that we're all comfortable with.
He asserted:
Biden did not win.
He explained that votes exceeded voter rolls in all suspect states, a situation that, on a national level, was previously:
unheard of … a stolen election.
He said that Biden did not win through properly cast votes and that one would have to throw out mail-in votes as well as:
get the right people to look at them.
He thinks the focus needs to be on clean elections for 2022:
We've got to just keep banging away at it …
and if done fairly, Trump gets in for 2024.
As for the Q movement, he said:
I don't know anything about the Q movement.
Coronavirus
With regard to coronavirus, at the 17:30 mark, the General said:
Do not take the vaccine.
He revealed that has already had one shot.
He explained that the vaccine is a prophylactic mRNA and that there will be no built-in immunity to COVID-20 and COVID-21.
Whether all the military have had it is still unconfirmed, he said.
He was and is clearly against lockdown. He added that a proper hydroxychloroquine protocol would have been sufficient and also suggested ivermectin. He believes that the CDC (Centers for Disease Control) lied to President Trump.
He mentioned a Dr Northrop, whom he described as a well renowned physician, who says that Americans should stop taking the vaccine.
The General has strong feelings on this subject:
This is our Normandy, this is our Iwo Jima.
He believes that Dr Fauci:
has been part of this cabal.
He mentioned New York's Governor Cuomo and deplored the nursing home deaths in that state.
On the other hand, he added, COVID-19 has a 99.2% survival rate and said of the American response:
We over-reacted.
Potentially, he said, Americans could go to 'camps' for refusing vaccines.
Conclusion
General McInerney said that Americans need to be realistic and resolute:
Hope is not a strategy.
He also foresees difficulties later in 2021, with serious problems starting:
this winter.
My readers wonder why President Trump is not doing more to oppose the Biden administration's agenda. I am not sure that he can do much, if anything, at this point.
I will have more on the concluding days of the Trump administration next week which might help explain his current circumstances. I haven't written about those final weeks. They have been too painful to consider.
Tuesday, March 23, 2021, marks the first anniversary of the UK's coronavirus lockdown and restrictions, many of which are still in place as I write.
We had a brief reprieve during the summer, but everything closed again on Saturday evening, December 19, 2020, just in time to put a stop to the promised Christmas family get-together.
I was and continue to be a lockdown and restriction sceptic. Others are free to decide for themselves.
The Telegraph has a lengthy Twitter thread on the past year. Excerpts follow:
Two areas of England have been locked down since July 2020:
Today, a number of commemorative events took place across the nation:
Still under COVID-19 house arrest, my far better half and I have not left our town since March 18, 2020.
Of course, Boris and the two most senior members of SAGE, Vallance and Whitty, gave a 5 p.m. coronavirus briefing.
When is one of the reporters going to ask one of the following questions?
I am too angry to write any more about this subject right now. I never imagined Western countries would become police states.
As March blew in like a lion and with coronavirus vaccines being distributed, the UK and the US began looking towards a post-pandemic future.
UK
On Monday, March 2, Prime Minister Boris Johnson gave a statement and held a press conference later in the day to announce that schools would reopen on Monday, March 8.
He laid out what he calls a 'roadmap' for the next few months, with businesses reopening in stages from April through the summer.
It's not worth detailing here, because this, as with everything else, is likely to be hijacked by SAGE scientists and psychologists.
Boris maintains that the Government, advised by SAGE, is relying on data not dates, yet, there are tentative dates associated with each stage, the next one being in early April.
Outside of school reopenings at this point, the rest is subject to change.
On the subject of schools, who could forget that schools in England opened the first Monday in January only to be closed by the end of that day? What a palaver!
Katherine Fletcher, one of the new Conservative MPs from 2019, representing the northern constituency of South Ribble, studied biology, qualified as a safari ranger in Africa, worked in banking and ran her own business before entering politics.
She opined on Budget Day, March 3, that her constituents were unhappy with the financial cost of lockdown. She also said they 'get' that they had to be locked down:
just because some bat in China got a nasty cough a couple of years ago.
This is Northern plain speaking at its best:
Also note the fairy lights at the top left of the video. Indoor fairy lights seem to be a post-Christmas lockdown trend. Bob Seely MP (Isle of Wight) has them, too.
She added (emphases mine):
… this Government have done eye-wateringly massive things quickly to protect people, their families and their work from the consequences of bats and biology.
It is also honest to say that this help has cost us a fortune. This Conservative Government have been fair in protecting people when the awful things happened, but the sums of money required are—wow—massive. It is our money. When I say that it is costing us a fortune, I do mean "us". It is not Government money or some nebulous concept; it is our money raised by our taxes on our hard work and our business innovation. At some point, we will have to pay this massive support back— not all in one go and not at any price. I commend the Chancellor's honesty today in setting out two broad themes on how to keep us on an even keel with our money and the nation's finances.
As individuals, we will have to push back some potential gains to future years, such as freezing salaries, paying a bit more tax, and asking the bigger businesses to contribute a bit more without making us as a country too different from our international peers in the G7. As the Government, we will have to continue to be careful about how we spend our money, but when we do spend money, we should spend it to invest. This statement shows that we will focus on areas that will help us grow our businesses and our communities. We are putting in place the foundations for a future economy to boing back, never mind bounce.
Today's announcements of investments, super deductions and capital investment plans will boost business investment by enormous sums with world-leading measures. This Government are supporting people to invest to grow their business, creating good jobs across the country. Measures today such as the UK infrastructure bank in Leeds—it is the wrong side of the Pennines, but still amazing—and the levelling up fund will make the UK and Lancashire the best place in the world for innovative businesses to set up and grow. Freeports will help us get our goods to the world, and Help to Grow is brilliant. It will give everyone access to new skills and technologies and boost their businesses, no matter how small they are. I would have run with open arms to these measures when I was running my business.
On a personal note, the people of Leyland want me to thank the Chancellor hugely for the announcement today of the £25 million investment in our town …
That's all for the UK this week.
United States
Two states — Texas and Mississippi — lifted their states' mask mandates.
Alabama
It was thought that Alabama would join them, but on Thursday, March 4, Governor Kay Ivey said she would be extending it through April 9, then lift the order.
NBC reported:
Gov. Kay Ivey said the extension would give businesses time to implement their own policies and make any necessary adjustments before to the deadline.
The current order requires people to wear masks in public whenever they are within 6 feet of someone else from a different household. Face coverings are also required in schools and colleges for both employees and students in the second grade and above.
Once the order ends next month, masks will no longer be mandated.
"There's no question that wearing masks has been one of my greatest tools in combatting the spread of the virus," Ivey said at a news conference Thursday.
"And even when we lift the mask order, I will continue to wear my mask while I'm around others and strongly urge my fellow citizens to use common sense and do the same thing. But at that time, it will become a matter of personal responsibility and not a government mandate," she added.
Ivey said the state had kept the mask order in place for a "generous amount of time."
Texas
On Monday, March 2, Governor Greg Abbott announced that Texas was opening up, mask-free, effective Wednesday, March 10:
Here is his announcement:
The Texan has a more nuanced view of what the lifting of the state's mandate means. It will be left to individual counties, businesses and health-oriented places to mandate mask wearing:
Abbott said that his executive order will allow county judges to impose other restrictions if COVID-19 hospitalizations rise above 15 percent in the state trauma service area that covers their county — though not with a penalty of jail time or fines with any mask mandates …
… businesses may still require employees and customers to wear face coverings and request law enforcement to remove violators for trespassing.
"Removing statewide mandates does not end personal responsibility or the importance of caring for your family members," said Abbott. "Personal vigilance to follow the safe standards is still needed to contain [COVID-19]. It's just that now state mandates are no longer needed."
… According to the New York Times, Texas follows 12 other states that currently do not have mask mandates.
Mississippi
The lifting of Mississippi's mask mandate and reopening of all businesses went into effect on Wednesday, March 3.
Governor Tate Reeves announced his reasons:
Absolutely!
Joe Biden: 'Neanderthal thinking'
Readers will not be surprised that the three aforementioned governors are Republican.
Before Texas and Mississippi lifted their mandates, the CDC warned that restrictions should remain in place (more here):
On Wednesday, mask-happy Joe Biden accused the governors of 'neanderthal thinking':
Thankfully, Daily Wire reported what Biden said, as it is somewhat difficult to hear his words:
"I think it's a big mistake. Look, I hope everybody has realized by now these masks make a difference," Biden said. "We are on the cusp of being able to fundamentally change the nature of this disease because of the way … we are able to get vaccines in people's arms. We've been able to move that all the way up to the end of May to have enough for every adult American to get a shot."
"The last thing, the last thing we need is Neanderthal thinking that in the meantime everything is fine, take off your mask, forget it. It still matters," he continued. "As of yesterday, we have lost 511,874 Americans. We're going to lose thousands more."
"We will not have everybody vaccinated until sometime in the summer. We have the vaccine to do it; getting a shot in someone's arm and [giving] them a second shot," he concluded. "It's critical – critical, critical, critical – that they follow the science. Wash your hands, hot water, do it frequently. Wear a mask and stay socially distanced. And I know you all know that. I wish the heck, some of our elected officials knew it."
The Gateway Pundit offered this take:
Biden criticized the governors for allowing people to work and feed their families as "Neanderthal thinking."
Dementia Joe knows that Florida, Texas and Mississippi will expose the big lie that lockdowns and masks slow the spread of Covid.
True. We've already seen proof of that in South Dakota and Florida.
Tate Reeves wasted no time in responding.
Shortly after Biden made his announcement, Reeves tweeted:
Reeves credited President Trump's Operation Warp Speed for his decision. He said that over 700,000 people in Mississippi, with a population of 2.97 million, have now had the vaccine. He told Neil Cavuto that the number of positive cases in the state has dropped dramatically over the past two months. He also asked, 'If not now, then when?'
On Thursday, March 4, he told Fox News that Joe Biden should get out of Washington DC once in a while to travel to middle America. He said that Biden's message of 'Neanderthal thinking' reminded him of Hillary Clinton's 'deplorables':
Glad to see that these governors are sticking to their guns, especially Tate Reeves.
We have to learn to live with coronavirus, something I've maintained for nearly a year.
In case you've missed the earlier posts in this series, here they are: parts 1, 2, 3 and 4.
The best known of the minority MPs from David Cameron's premiership — 2010 to 2016 — is Rishi Sunak, who is Chancellor of the Exchequer.
He represents the Richmond constituency in Yorkshire.
Early years
Rishi Sunak's grandparents moved from the Punjab province of India to East Africa. Rishi's mother Usha was born in Tanzania. His father Yashvir was born in Kenya. Both are Hindus.
Both sets of grandparents migrated to the UK in the 1960s.
After marriage, Usha and Yashvir settled in Southampton, on the southern coast of England. Usha worked locally as a pharmacist. Yashvir was a general practitioner.
The couple have three children: Rishi, another son Sanjay, who is a psychologist, and a daughter Raakhi, who works on COVID-19 strategy for the Foreign, Commonwealth and Development Office.
Rishi Sunak went to the renowned public (private) school Winchester College, founded in 1382, where he was head boy and editor of the student newspaper.
He then went to Lincoln College, Oxford, where he graduated with a First in 2001 in PPE, which is nothing to do with hospital gowns, rather Philosophy, Politics and Economics. Whilst at Oxford, he did a brief stint at Conservative Campaign Headquarters.
During summer holidays he worked at a curry house in Southampton.
Sunak began his career at Goldman Sachs, where he worked as an analyst from 2001 to 2004.
He then decided to study for an MBA at Stanford University in California, where he met his wife, Akshata Murthy, the daughter of the Indian billionaire N. R. Narayana Murthy, the man behind Infosys. The couple married in 2005. Sunak, a Fulbright Scholar, completed his MBA in 2006.
Sunak and his wife settled in England and have two young daughters.
Prior to entering politics, Sunak worked for two hedge funds and was also the director of one of his father-in-law's companies, Catamaran Ventures.
Political career
Former Conservative Party leader William Hague represented Richmond, which has been a safe seat for the party for over a century.
Rishi Sunak was elected comfortably to his first term with a majority of 19,550 (36.2%). Once in Parliament, he was appointed to the Environment, Food and Rural Affairs Select Committee.
Sunak was also committed to Brexit and was an early advocate of free ports, having written a report on the concept in 2016, the year of the referendum.
In 2017, with Theresa May as Prime Minister, Sunak won re-election with an even greater majority of 23,108 (40.5%). In Parliament, he continued to support Brexit, voting for Theresa May's deal and against a referendum on a final withdrawal agreement in 2019.
That year, Theresa May stood down as PM. Sunak supported Boris Johnson in the ensuing leadership contest.
That autumn, during the general election campaign, he appeared on a television debate, representing the Conservatives:
I am sure Sunak did better than Iain Dale gave him credit for:
He also participated in a seven-way debate on ITV.
On December 12, Sunak further increased his margin of victory at the polls to 27,210 (47.2%).
The coronavirus Chancellor — and some inside scoops
Then, in February 2020, Prime Minister Boris Johnson replaced Sajid Javid with Rishi Sunak as Chancellor:
He gave his first budget less than a month later, on Wednesday, March 11, which I wrote about at the time.
The following Monday, March 16, Boris announced social distancing rules and the closure of pubs, restaurants and events venues. Rishi spoke at one of Boris's televised coronavirus briefings with news of a generous financial package:
Guido Fawkes posted the full video and remarked (emphasis in the original):
You wouldn't guess he's only been in the job for five weeks…
Full details are here. Sunak also issued a Twitter thread with a summary:
Then lockdown came a week later on Monday, March 23.
A few days later, Boris was struggling with his bout of coronavirus, as was Health Secretary Matt Hancock:
The Conservatives soared to record approval ratings in the polls:
Early in April, Boris was quietly rushed to St Thomas' Hospital in London. Rishi did another coronavirus briefing to reassure an anxious nation:
The well-spoken, gentle Sunak appealed greatly to the folks at home. The Independent did not like that one bit.
Society magazine Tatler began running articles on Sunak in March. They could see he would quickly become a cult personality.
On March 18, the magazine posted an article by Annabel Sampson, 'Everything you need to know about Britain's new Chancellor, Rishi Sunak'.
It begins with this (emphases mine):
The virtues of 39-year-old Rishi Sunak have been extolled many times over; for his charming demeanour, his razor sharp brain and his acute financial sense. Now the man who has come to be recognised as the 'Maharaja of the Dales', thanks to his Indian ancestry and Yorkshire home, has been appointed to the highest office in the country, to Boris Johnson's Cabinet in the role of the Chancellor of the Exchequer, the second biggest government job; and the second youngest person ever to take the position.
The appointment follows the 'Cabinet Reshuffle' that occurred in February when Savid Javid, the former Chancellor, resigned when he was asked to get rid – reportedly a request linked to Dominic Cummings – of his closest aides. Rishi Sunak's star has been rising for some time now, so his appointment to the position will have baffled few.
The article has several photos, including one of Sunak in the Yorkshire countryside and one with his dog, which resembles Boris Johnson's Welsh rescue pup, Dilyn.
Sunak and his wife had a traditional Indian wedding:
Rishi and Akshata were married in her hometown of Bangalore, in a two-day ceremony attended by 1,000 guests.
Akshata is a working mother:
Akshata runs her own fashion label Akshata Designs and is also a director of a venture capital firm founded by her father in 2010. Her designs are wonderful; she's been profiled by Vogue India and been credited for creating clothes that are 'vehicles to discovering Indian culture' – comprised of chic silhouettes with bold, Indian design.
Did we know that the Sunaks throw great parties? We do now:
With their combined wealth, they understandably have a generously sized home in Northallerton, North Yorkshire (in Sunak's constituency). The Daily Mail reports that their annual summer garden party is a county highlight; where uniformed staff loft around serving ice cold champagne and canapés (no doubt prepared by the prestigious Yorkshire Party Company).
Sunak is a natural at politics:
According to the Daily Mail, 'While many MPs stutter and trundle their way through their maiden speech in the Commons, Mr Sunak's at-ease manner provided a glimmer of what was to come'. One ally in parliament told the Telegraph: 'He's ferociously intelligent and thoroughly decent at the same time' …
He was one of the few Conservatives who were let loose on the air waves (14 times in total) and allowed to make public appearances during the election campaign last year. He has even been dubbed the 'Prime Minister-in-waiting', we'll see. His first big challenge was the March budget; and now he is juggling the unprecedented complexity of the impact of the coronavirus on the economy. The UK are in safe hands.
The article also has a photo of him supporting Yorkshire County Cricket at Edgbaston.
Early in July, Tatler's Ben Judah travelled to Sunak's home town of Southampton and reported his findings in 'Inside the world of Rishi Sunak'.
Naturally, Judah went to the curry house where Sunak worked during his summer holidays:
The kitchen at Kuti's Brasserie, not far from Southampton docks, was not the sort of place, in August 1998, you would have gone looking for a future hedge funder, son-in-law of a billionaire and Conservative chancellor.
That summer – the summer of the France 98 World Cup and the Omagh bombing – Kuti Miah, the eponymous restaurateur behind the curry house, went to have a word with one of his waiters. 'You're going to be someone, Rishi,' he said. The future UK chancellor flashed his famous smile. He was, adds Miah, 'a brilliant talker'. Rishi Sunak, then 18, was about to go to Oxford, but that holiday he waited tables for Miah, a close family friend, to earn some pocket money. 'I saw him grow up,' says Miah. 'His father used to bring him in his carry cot.'
Miah was fast friends with Yashvir and Usha Sunak, both Hindu Punjabis born in colonial Kenya and Tanzania respectively, whose parents had migrated from India. After India's independence, both families left East Africa for Southampton in the mid-to-late 1960s. Yashvir and Usha met in Britain and married. He became a local GP and she ran a pharmacy. They were 'brilliant conversationalists' and 'very strong believers' who 'worked very, very hard', according to Miah, who also recalls that they were 'passionately British'.
Rishi, the eldest of their three children, was cut from the same patriotic cloth. Not only did the young Sunak fall in love with the game of cricket, he fervently supported England over India at any opportunity. His career, too, has followed one of the most traditional and storied of England's paths to power. Like five chancellors of the exchequer before him, Sunak was schooled at the ancient and distinguished Winchester College; and like three of those same Wykehamist chancellors, he went on, as was expected, to study at Oxford.
The article includes a photo of Sunak with his wife and in-laws.
Ben Judah had met Rishi Sunak before, in 2015, just before the general election that year. They met up in Northallerton, North Yorkshire:
We were a long way from London – from where Sunak had been 'parachuted in' for the seat. During the interview, I had a distinct sense of being the only person in the cafe who knew that this slight man in a Barbour jacket was running for parliament. 'I tell this story when I'm out and about,' he said, coffee in hand, 'that you can come to this country with very little… My grandparents came with very little from a village in northern India, and two generations on, their grandson has this enormous privilege of running as a candidate for parliament. For my family, the route was education.'
Well said.
Sunak's candidacy in 2015 raised some eyebrows:
He was vying for a seat once presided over by Tory grandees William Hague and Leon Brittan. But I had spent days in Richmond and the surrounding area, reporting on the resentment his sudden arrival had stirred up among certain local Tory notables, who felt the seat in the Dales was rightfully theirs. 'There was a very acrimonious constituency battle,' claimed one source, with a lot of hostility to an outsider coming in.
Sunak's wife had also met with some resistance on the campaign trail, says Judah.
However, Sunak's father-in-law enthusiastically flew to England where he helped to campaign:
Sunak's billionaire father-in-law, NR Narayana Murthy, however, has been so enthusiastic about Sunak's parliamentary career that he'd flown in, and had even been leafleting on his behalf, wearing a Rishi sweatshirt. 'To be honest,' said Sunak in Costa Coffee that day, 'I think it's patronising to assume minorities should only run in minority seats.'
The article discusses Sunak's property profile:
On 7 May 2015, Sunak won, with more than 50 per cent of the vote (a Ukip vote of 15 per cent had appeared from nowhere). He put down roots in his new constituency of Richmond, North Yorkshire, augmenting a £10 million property portfolio (metropolitan digs in London – a Kensington mews house, a flat on Old Brompton Road – and a place in California) with a £1.5 million Georgian manor in Yorkshire set across 12 acres, including an ornamental lake. Here, he now entertains the constituency membership with lavish summer parties at which uniformed staff serve champagne and canapés. He has been repeatedly dubbed by newspapers the 'Maharajah of the Yorkshire Dales'.
The general public know less about those details. Nonetheless, Rishi Sunak has become a household name:
In a swift few years, Sunak has become known as many things: Dishy Rishi to the tabloids; one of the richest MPs in Westminster; the second-youngest-ever chancellor of the exchequer, presiding over a £350 billion package to boost the economy (the largest ever recorded in peacetime); and a former hedge funder whose profile has risen faster than stocks in a vaccine manufacturer.
However dazzling all of this is now, things were very different when Sunak entered Winchester College as an adolescent:
… Winchester would come at a price for the Sunaks. No sooner was he accepted than Rishi's good fortune immediately foundered: he missed out on the expected scholarship. Desperate not to let the opportunity go to waste, his parents decided to take on the high fees themselves, picking up extra work and making what the chancellor has called considerable 'sacrifices'. His brother would later follow.
One of his classmates discussed Sunak and described Winchester in the mid- to late 1990s:
Tim Johnson, now a lawyer, was in the boarding house next door. 'Rishi was a good chap, in boarding-school idiom,' he recalled. Sunak, he said, was a 'reasonable cricketer', who stood out in friendliness; and he was a solid, but never number one, student. 'Rishi was always expected to do something,' Johnson remembered. But exactly what, beyond Winchester, was vague. 'He was always expected to be head boy as he was clever enough, reasonable enough and well behaved enough.' This became Sunak's thing – hard work and attainment, becoming the first Winchester head of school from an Indian background.
Sunak was different to other sixth formers in Winchester: a lifelong nondrinker, he wasn't distracted by the allure of the pub. But there was something else that marked him out from the herd. He was a conservative in every sense: not only in his outlook and demeanour but in his religious attitudes, too – a practising Hindu who avoided beef. At school, where few boys were political, Sunak was clearly 'associated with the Tories', said Johnson. It was 1997, The Chemical Brothers were topping the charts and the mood was rebellious. Counterculture, New Labour and ripped jeans were in; the Conservatives were out. 'That wasn't his intellectual jam. Rishi didn't play that game,' Johnson explained.
'Everyone was chipper about it when Blair won,' Johnson said. But not Rishi. His family's story was closer to Margaret Thatcher's than that of his bourgeois Labourite classmates. Watching the early results of the landslide on election night 1997, Sunak sat down to write a gloomy article for the school magazine, The Wykehamist, lamenting the news. His main complaint: Europe. 'He revels in the label of a patriot,' he complained of Tony Blair, 'but has plans for the possible break-up of the United Kingdom and membership of an eventual European Superstate.' The seeds of Brexit were already in his mind.
'Already,' fretted Sunak, 'the New Labour rhetoric sounds worryingly pro-European and avid pro-Europeans are being sent to Brussels' …
Later, at Oxford, Sunak had a low profile, unlike his predecessor as MP, William Hague:
He was nothing like the young William Hague, who arrived at Oxford fêted and almost a Tory celebrity, or the young Boris Johnson, the blond beast who tore apart the Oxford Union. At Oxford, Sunak was a nobody, much like Tony Blair.
He continued to eschew strong drink:
Oxford acquaintances remember him as a nerdy teetotaller who was 'just very clearly going into business'. He would 'make this big thing' out of drinking Coke in the pub. 'Rishi was unknown to the student politicians, that gossipy overlapping world, who all knew each other,' said Marcus Walker, then-president of the Oxford University Conservative Association, now a clergyman. Sunak was never a member.
It is hard to remember how irrelevant and demoralised Tory circles felt after 1997, but some do recall Sunak as a 'Thatcherite' and 'Eurosceptic'. 'That was absolutely par for the course,' said Walker. 'If you were still a Tory after 1997, you were a Eurosceptic. That was all you had left.'
Nevertheless, Sunak did develop a network from his Winchester College and Oxford days. Graduates from Winchester are called Old Wykehamists:
These days, socially, Sunak has been placed by some in Westminster's Spectator set. He was best man to his lifelong friend and fellow Old Wykehamist James Forsyth, political editor of The Spectator, at Forsyth's politician-studded wedding in 2011, to Allegra Stratton, the national editor at ITV News – and gave what one guest recalled was 'one of the most touching best man's speeches I've ever heard'. (In fact, Stratton has recently announced she's leaving ITV News for a job with Sunak at the Treasury. Some have seen this as very Cameron-esque in its 'chumocracy'.)
Allegra Stratton, also a good friend of ITV's Robert Peston, now works for Boris Johnson as his notional press secretary, although she has not yet begun to give press briefings, probably because of coronavirus.
Imagine the son of immigrants having ties to Britain's two oldest — ancient — magazines: The Spectator and Tatler. Wow.
Tatler's Ben Judah also spoke with people who had worked with Sunak during his hedge fund days. They painted a similar character portrait of the Chancellor:
After two years in California completing a CV-topping MBA, he returned to London and Mayfair in 2006, where a new type of boutique finance was booming: hedge funds. He was hired by Sir Chris Hohn at The Children's Investment Fund (TCI). It was a dream job: a big role at an activist firm off Berkeley Square at the peak of their fame. 'He appears to have been trusted,' said a source. Indeed, Sunak was made a partner two years later. Contemporaries remember him ever-ready to meet and greet; a mixture of a junior, deputy and a bag carrier; the perfect foil to Hohn's bolshy swagger. 'Ridiculously nice.' 'Affable.' 'Approachable.' 'Charming.' These are the words that come up again and again among Mayfair types who knew Sunak. The charm was of a particular kind: 'There are two kinds of people at hedge funds,' said one source. 'Handsome and thin smooth-talkers who are always on the phone or going out to lunch with clients, getting them to part with their money. And then quants in the back room with their shirts buttoned up badly.'
Sunak was one of the smooth-talkers, his charm honed on calls to investors, getting them on board with whatever drastic moves the fund wanted to make. The kind of charm that prizes clarity and persuades people to part with their money. It worked: but hedge-fund charm is designed to hide as much as it reveals. The atmosphere at TCI was buccaneering and bold; it both led and profited from a controversial banking raid that eventually meant a £45.5 billion public bailout of the Royal Bank of Scotland. (The Treasury and TCI say Sunak was not involved in the deal.) He left when TCI split in 2009, and joined the breakaway hedge fund Theleme Partners. His new firm's reputation took a knock when its founder was revealed to have used a notorious tax avoidance scheme. The Labour Party researched Sunak's past during the 2019 election. 'But he was too little known for us to use it,' said one source …
His reasons for entering Parliament are equally obscure. Those who know him have different opinions as to why. One thing that everyone agrees on is his penchant for order:
Many in Westminster see his motivation as status. 'He's not an ideologue,' said one Tory source. 'He wanted to enter politics in that old-fashioned way, because it was seen as the good thing to do.' Good, as in socially ambitious. Whether that's true is another matter, because first came a stint at Policy Exchange, leading a unit researching black and minority ethnic attitudes. The scruffy but influential Conservative think tank world is seen as a de facto holding pen for future special advisers, but it was nonetheless an unexpectedly technical way into Westminster for someone with means.
Sunak quickly made an impression. 'He's got that Blair-like ability to hold your eye,' says Nick Faith, who worked with him there. Sunak cut a snappy figure amid slovenly suits. 'He's into his clothing.' His is not the fusty establishment Rees-Mogg or Nicholas Soames style, but more the wiry Emmanuel Macron look. Everything Sunak wears, many remarked, is immaculate, even at the end of a Treasury work day, and fits perfectly. Faith says that 'everything, from how Rishi dresses to how he structures his life, is very well organised'. Sunak's elegant house in London, with a touch of Indian decor, reflects that. 'Nothing is out of place. For someone with two small kids, that's quite an achievement.'
Having learned from his background in finance, Sunak also knows how and when to place his bets:
'His mind works in Excel,' said one City contemporary. But like all hedge funders, it also works in bets: and the two biggest bets that Sunak has made in his career have paid off spectacularly – Brexit and Boris. David Cameron knew the gravity of his predicament when Sunak came out for Leave. 'If we've lost Rishi, we've lost the future of the party,' he reportedly said. The same thing played out in reverse in June 2019 when Sunak came out for Boris in The Times with two other MPs during the party leadership elections. This was widely seen in Westminster as a decisive turning point: the one where Johnson won over 'the sensibles' and pivoted the backbenchers. The PM seems to agree: all three have been handsomely rewarded.
In Parliament, he keeps a low profile but, to those who know him, is loyal:
'He's unknown in parliament,' said one MP. 'He doesn't play the parliamentary game at all.' Tory Remainers are sceptical of him. 'It's Star Wars,' said one MP, referring to the chancellor's strange and classically 'geek-chic' hobby for minutely detailed models of spaceships and video games. 'Most of his political philosophy comes out of the Star Wars trade wars that are about the independence of various kingdoms from the Empire. He's not someone intellectual.' Loyalty has been his strongest suit. Sunak is a No 10 man. 'He's a grown-up,' said one MP. 'The only grown-up in Downing Street, despite him being 20 years younger than them.'
… At the height of tensions over Brexit last year, he was cheerfully going around Westminster saying he would back 'no deal' if push came to shove. He struck the right note, in the right place, at the right time. Tensions between Boris Johnson and Sajid Javid's teams exploded in February, when the then-chancellor resigned after refusing to fire his own special advisers and submit to an unprecedented joint team with Downing Street, effectively under the stewardship of Dominic Cummings. It was Sunak, with high skills and no clear agenda or faction behind him in parliament, whom Downing Street turned to. He quickly agreed to the joint team, once again becoming the perfect foil for an outsized boss. 
Even now, it's still too early to say whether Rishi Sunak will become a future leader of the Conservative Party and, as such, a possible prime minister. A week is a long time in politics.
When Boris's erstwhile special adviser Dominic Cummings broke coronavirus rules in travelling from London to Durham and back during Boris's time in hospital, Sunak tried to calm the ever-turbulent waters surrounding Cummings, who was never popular with the Remainer media. He tweeted this after Cummings's lengthy press conference in May:
In June, Sunak was tactful about the reopening of shops and businesses in Britain after the first coronavirus lockdown:
He also warned that his generous financial package could not go on indefinitely:
A few weeks later, in early July, pubs were allowed to reopen:
The Government launched the Enjoy Summer Safely campaign. Pictured below is Piccadilly Circus:
On July 8, he issued a Summer Economic Update, with financial help continuing (more here):
This included the launch of his Eat Out To Help Out plan, which lasted to the end of August:
A lot of Labour MPs didn't like the plan. I don't know why. Leftists own restaurants, too.
He cut VAT for the hospitality industry, too.
He also issued a detailed jobs plan, including an apprentice scheme:
Some men in the media were taking a shine to Dishy Rishi, including the leftist Owen Jones of The Guardian and Channel 5's Jeremy Vine:
At that time, the attention being given to Sunak and Boris Johnson got the better of Conservative MP Caroline Dineage, a Culture minister, who was questioned on masks, which were strongly suggested (mandatory only on public transport) but still optional in what now look like heady days. This was from a BBC interview:
… asked why the Prime Minister and Chancellor Rishi Sunak had not worn one in public, she snapped: "You'd have to ask the Prime Minister and the Chancellor that, with respect.
"But it is something that is advised and we keep it under review."
At the end of September 2020, the coronavirus crisis dragged on. Talk intensified about a winter lockdown.
On September 24, Sunak issued a Winter Economy Plan, about which I wrote at the time. When he presented it in the House of Commons, he advised all MPs to live 'without fear'.
By October 6, Sunak was being blamed for an uptick in coronavirus 'cases' (positive test results, not necessarily hospital admissions) for the Eat Out to Help Out scheme:
A US study, which did not cover Britain, showed that hospitality venues were shown to be responsible. However, the study did not cover workplaces or hospitals. Nonetheless, it is still a contentious point even to this day.
The Sun's Harry Cole rightly, in my opinion, defended the Chancellor's restaurant promotion.
Then talk of hospitality curfews emerged. Fellow Conservative MP Matt Vickers defended the Chancellor's Eat Out to Help Out programme, which had come to an end five weeks earlier.
The calls for a winter lockdown grew. The Chancellor rightly opposed them:
By then, more areas of England had moved into tiers, indicating more coronavirus cases. Sunak increased financial support to those cities and counties. He also offered more help to businesses, including the self-employed.
By November, some thought a storm was truly brewing between Boris and Rishi. Despite all the talk from the Government about people being able to meet loved ones at Christmas — for the first time in months, for many — a pessimistic undercurrent, which turned out to be accurate, seemed to be part of every news cycle.
Rumours circulated that Sunak was ready to resign. However, on November 1, the Daily Mail reported:
A source said there was a 'collective decision' to back a second lockdown, and that Mr Sunak 'accepted it' – and he did not threaten to resign, as some whispers around Westminster were suggesting yesterday.
The November lockdown was supposed to prevent a Christmas lockdown, but that was not to be. There was a brief re-opening before Christmas, and on December 19, the hammer fell once more.
Interestingly, the minority MPs in Cabinet shared Sunak's concerns.
By the middle of December, Sunak was clearly worried about how long the borrowing could go on. On Saturday, December 19, the day when Boris announced Christmas was cancelled, The Spectator reported what the Chancellor said about borrowing and quantitative easing (QE):
'Are you or anyone else going to guarantee me that, for the duration of this parliament, rates might not go back to 1 per cent?' he asks, pointing out that this almost happened in March, before the Bank of England started printing money to bring rates back down. 'There is this very large QE thing that's going on. No one has done that before. There are plenty of smart investors who are also thinking about the risks of inflation over the next 12 months. Because we are now so levered, small changes have huge cash implications. If I have to come up with £10-£20 billion a year in a few years' time because things have changed — well, that's a lot of money.'
To Sunak, it's not just an economic problem but a political one. 'If we [Tories] think borrowing is the answer to everything, that debt rising is fine, then there's not much difference between us and the Labour party,' he says.
The media criticised him for going to his constituency of Richmond for Christmas. To be fair, he did work while he was there, visiting a local hospital and a vaccine centre. He did not rush back to London.
On February 3, 2021, Sunak rightly accused scientists advising the Government of shifting the goalposts regarding lockdown:
This might be causing a rift in Boris's Cabinet:
On a brighter note, Time magazine has included Rishi Sunak on its list of 100 'emerging leaders'. On February 17, the Daily Mail reported:
Under the 'leaders' category, Chancellor Rishi Sunak landed a spot on the list, being described as the 'benevolent face of the government's response to the COVID-19 pandemic' by Times reporter Billy Perrigo.
The Chancellor's profile piece discussed the furlough scheme, describing how he approved 'large handouts' for people whose jobs had been affected by coronavirus.
The piece also paid respect to Sunak's Eat Out to Help Out scheme, which the magazine described as an attempt to 'revive the economy' by subsidizing dining out at restaurants.  
Although his profile acknowledges that Sunak bears more responsibility than most for his calls to ease lockdown restrictions, Time's profile for the Chancellor admits he has earned himself a 'legion of fans'.
Sunak's accompanying profile points to a YouGov poll showing him to be the nation's most popular politician and even tips him to be the bookmakers' favourite as the next Prime Minister.  
Again, a week is a long time in politics. We shall see about the future as and when it happens.
For now, Sunak is focussing on the budget, to be delivered on March 3. He is asking industry leaders for their thoughts.
Michelin-starred chef Gordon Ramsay was one of those leaders:
If Rishi Sunak ever tires of being an MP or Chancellor, a job in media awaits.
He is an excellent interviewer and researched Gordon Ramsay well. The 15-minute video is worth watching.
The list of minority Conservative MPs continues. All being well, more tomorrow.
On Wednesday, January 27, 2021, Prime Minister Boris Johnson held a televised coronavirus briefing, announcing that the number of COVID-19 deaths in the UK had reached 100,000.
He pronounced it 'a grim milestone'.
A friend of mine living in France thinks that the British must be dropping like flies from coronavirus. Who could blame her, given not only the reporting in the media but also the Government's own disingenuous narrative?
It was known by the summer of 2020 that British deaths were recorded as COVID-19 even if the primary cause was a longer, underlying disease. If the deceased had a positive COVID-19 test result in the month before death, COVID-19 was one of the causes on the death certificate. Even when COVID-19 was shown as a secondary or tertiary cause of death, the death was counted as a COVID-19 fatality.
This situation led to the question of death 'of' or 'with' coronavirus. Dying 'of' coronavirus would mean that COVID-19 was the primary cause of death. Dying 'with' it would mean that it was another factor, but not the primary cause, which could have been cancer, heart disease or Alzheimer's.
Conservative Woman had an article about this: 'Why the "grim milestone" of 100,000 Covid deaths is nonsense' wherein James Delingpole helpfully pointed to another article and set of statistics explaining his position:
… I heartily recommend this most excellent deep-dive by Simon Elmer of Architects for Social Housing. (Which is where you'll find those ONS charts I mentioned near the beginning). It covers things like the dubious way the government calculates its Covid deaths (such as the fact that even if you die of cancer or Alzheimer's or anything else, it still gets whacked down as Covid if it's within 28 days of one of those dodgy, oversensitive PCR tests); and the way influenza, historically a reliable annual culler of the old and infirm, has mysteriously vanished from the statistics, almost as if – imagine! – thousands of flu deaths are now being misrepresented as Covid deaths.
Before I go there, here is a chart with data from ONS — the Office for National Statistics — showing that 2020's deaths were not unusual. The last time they were that high was in 2008. The graph, which charts deaths from 1960 to 2020, is not mine. I found it at Lockdown Sceptics in a comment:
Now on to Simon Elmer's 'Lies, Damned Lies and Statistics: Manufacturing the Crisis' at Architects for Social Housing. It is a long and thorough post with a table of contents.
Simon Elmer begins, in part, with this:
As always — although we appear to have forgotten it along with everything else we knew about the world in which we live — the old adage about 'lies, damned lies and statistics' holds true to this greatest of all lies, the manufacturing of the coronavirus crisis. What I want to do in this article, in contrast, is look at the figures for the mortality rates, places and causes of death in England in 2020 that are slowly being published by the Office for National Statistics in 2021, and discuss what they can tell us about what really happened last year. The figures aren't conclusive, as the changes to disease taxonomy, protocols for filling in death certificates, criteria for recording deaths, and the flawed testing programme mean we'll never know how many people actually died from COVID-19 in the UK in 2020; but if we analyse these figures accurately and in their context, it is possible to see some way through the deception to the reality they conceal.
The first section — '1. Laying the Foundations' — begins with the recording of deaths last year from the pandemic onwards. The author includes a screenshot of a death certificate illustrating my earlier point about causes of death:
Elmer explains how recording of deaths changed last year:
Given these five changes, 1) to disease taxonomy, 2) to the criteria for attributing a death to COVID-19, 3) to identifying the underlying cause of death on a death certificate, 4) to identifying infection with SARS-CoV-2, and 5) to identifying the clinical presence of COVID-19 — all but one of which were in place before the end of March, 2020 — how do we establish how many people actually died of COVID-19 in the UK or, to the contrary, how many deaths from cancer, heart disease, dementia, diabetes, influenza and the other primary causes of death in the UK have been incorrectly diagnosed and/or recorded as 'COVID-19 deaths'?
The second section — '2. Competing Causes of Death' — elaborates further and includes illustrative charts:
In July 2020, the Office for National Statistics published data on 'Pre-existing conditions of people who died with COVID-19'. To qualify as such, a pre-existing health condition must appear on the death certificate either below COVID-19 in Part 1, and therefore in the causal chain leading to death, or in Part 2, and therefore as a contributing cause to death, if COVID-19 is mentioned in Part 1. Alternatively, if COVID-19 is mentioned in Part 2 of the death certificate, a pre-existing health condition must appear as the underlying cause of death in Part 1.
Following these definitions, the ONS reported that, of the 50,335 deaths attributed to COVID-19 in England and Wales between March and June 2020, 45,859, 91.1 per cent, had at least one pre-existing health condition, with a mean average of 2.1 conditions for those aged 0 to 69 years of age and 2.3 for those aged 70 years and over. The accompanying dataset recorded that, in the 4 months between March and June 2020, the most common 'main' pre-existing health condition recorded on death certificates in England and Wales was dementia and Alzheimer's disease, with 12,869 deaths constituting 25.6 per cent of all deaths attributed to COVID-19.
By a 'main' pre-existing condition the ONS means the condition that is most likely to cause death in the absence of COVID-19. How they derive this is complicated, and I won't go into it here; but they take their lead from the World Health Organisation's rules for identifying the 'underlying cause' of death, which as we have seen have been changed to ensure that COVID-19 always appears on death certificates in this category, and in doing so excludes everything appearing above Part 1.
After dementia and Alzheimer's disease, ischaemic heart diseases — meaning those causing stroke through a blood clot or other blockage — were the next most common, with 5,002 death certificates recording it as the 'main pre-existing health condition' constituting 9.9 per cent of all deaths attributed to COVID-19. This was followed by influenza and pneumonia, which were present as the main condition on 4,582 death certificates. Of the 50,335 deaths attributed to COVID-19, 4,476 had no main pre-existing health condition on the death certificate, just 8.9 per cent of the total.
But that's not all. When recording all pre-existing health conditions, their presence on the death certificates of 'COVID-19 deaths' is even higher, with 13,840 deaths attributed to COVID-19 having dementia and Alzheimer's disease also listed, 11,029 deaths having influenza and pneumonia, and 9,820 having diabetes.
However, in the middle of 2020, the ONS stopped recording pre-existing conditions that could have caused death (emphases mine):
… since July no other data on the pre-existing health conditions, main and common, of people whose deaths have been officially attributed to COVID-19 has been published by the Office for National Statistics. I've written to the ONS to ask when they will update their records, and they responded that they are hoping to do so in February 2021. Why they stopped doing so in July I will leave to you to judge; but when these figures are published I shall add them to this article.
The third section — '3. Evidence for Lockdown Deaths' — explores what happened as the National Health Service became the National Covid Service, stopping or slowing procedures for non-coronavirus diseases. This gives a monthly rundown on the detrimental impact of not treating people with heart conditions and cancer. The conclusion is that lockdown and the focus of the NHS on coronavirus has been dangerous for millions of people:
… policies which are not only having a devastating impact on the lives of nearly 68 million people but, according to these reports, have already caused the deaths of tens of thousands of UK citizens and will continue to kill tens of thousands more, for as long as these restrictions are imposed by the Government, enforced by the police and complied with by the public.
The next section — '4. Recovering the Dead' — explains why we will never know the true number of people who died from coronavirus.
With regard to deaths in care homes since March 2020:
… there were 26,202 excess deaths in care homes over the same period. Here, however, 20,574 were attributed to COVID-19, largely on the say-so of the private companies running the homes and without a corroborating medical diagnosis, leaving 5,628 excess deaths. That's a total of 41,861 deaths above the 5-year average unaccounted for.
… in April 2020, the Care Quality Commission, the regulator of health and social care in England, introduced what it called a 'new way' to understand whether COVID-19 was 'involved in the death' of someone in a care home. This merely requires a statement from the care home provider that COVID-19 was 'suspected' as the cause of death, and which 'may or may not' correspond to a medical diagnosis, a positive RT-PCR test result for SARs-CoV-2, or even be reflected in the death certificate. It's by this criteria that 20,574 deaths in care homes were attributed to COVID-19 in 2020.
The author reaches the following conclusion:
… given that the deceased are now gone, and their falsified death certificates are all we have left of the causes of their deaths, how can we find evidence for the manufacture of tens of thousands of 'COVID-19 deaths' from their cremated and buried bodies? This is the task of reparation and remembrance with which any true account of 2020 must begin if it is to recover the truth about their deaths from the lies in which they have been shrouded.
The fifth section looks at mortality rates in the UK since 1941 and has accompanying statistics and charts with ONS data.
The next section — '6. What Happened to the Excess Deaths?' — states:
Given the deliberate inaccuracy of the criteria for attributing a death to COVID-19, largely dependent upon a positive test using an RT-PCR test at thresholds where it can identify so-called 'cases' of COVID-19 from fragments of dead coronavirus, it is almost impossible that these thousands of 'lost' deaths, and the thousands more caused by lockdown, have not been misdiagnosed and/or incorrectly recorded as 'COVID-deaths'. But how do we corroborate this thesis with facts?
On 14 January, Public Health England published its analysis of ONS figures on deaths over a shorter timeframe, between 21 March, 2020 and 1 January, 2021, the period under which England has been under various degrees of lockdown restrictions. These show that, even with the WHO's instructions to medical practitioners that COVID-19 must always be listed as the 'underlying cause' of death, a total of 7,511 excess deaths in which other health conditions were listed as such were recorded as 'COVID-19 deaths'.
… deaths from heart diseases, cerebrovascular diseases, other circulatory diseases, dementia and Alzheimer's disease, urinary diseases, liver diseases, and from causes other than COVID-19, numbered 11,013 over the 5-year average; yet 5,057 of these were listed as 'COVID-deaths'. Even when deaths from the underlying cause were below the 5-year average, as they were for cancer, acute respiratory infections, chronic lower respiratory diseases, other respiratory diseases and Parkinson's disease, 2,454 deaths were still registered as 'COVID-19 deaths'.
Nearly 75 per cent of excess deaths in which dementia and Alzheimer's disease were listed as the underlying cause were still recorded as 'COVID-19 deaths'; over 41 per cent of excess deaths from urinary diseases; nearly 40 per cent of excess deaths from cerebrovascular diseases; 41 per cent of excess deaths disease from other circulatory diseases; 33 per cent of excess deaths from heart diseases; and 31 per cent of excess deaths from liver diseases. While over 50 per cent of excess deaths from all other causes other than COVID-19 were still recorded as COVID-19 deaths.
We should remember that, if COVID-19 had been listed as the 'underlying cause' on any of these death certificates, they would all have been recorded as 'COVID-19 deaths' by the Office for National Statistics; yet for all these other underlying causes their appearance on the death certificate wasn't enough to overcome the changes to the ONS criteria for compiling statistics on mortality in the UK. If not quite proof, this is further evidence of a deliberate and very successful attempt to falsify the official tally of 'COVID-19' deaths.
How could this have happened?
The most logical answer to that question is the changes to disease taxonomy, protocol on completing death certificates, criteria for attributing a death to COVID-19, the false positives produced by the RT-PCR testing programme, and the equation of such a positives with symptoms of COVID-19. To this end, the guidelines for death certification from the World Health Organisation about what defines a COVID-19 death are decisive: 'A death due to COVID-19 may not be attributed to another disease (e.g. cancer)'. Given these changes — which unlike the deaths from COVID-19 truly can be called 'unprecedented' — we'll never know how many people actually died of the disease; but these figures give us some indication of the percentage of deaths misdiagnosed as such. What we do know is that, throughout 2020 and into 2021, the British Heart Foundation, the Institute of Cancer Research, the Alzheimer's Society, the British Medical Journal and other organisations monitoring the nation's medical treatment, health and mortality have all recorded and predicted huge increases in deaths from the withdrawal and reduction of medical care under lockdown restrictions.
The final section has conclusions.
While coronavirus has to be taken seriously, 2020 seems to be the first year in living memory when the general public were forced to pay attention to human mortality, even if the death rates are well within the norm for any given year:
In 2004, for example, the rate of mortality (1,163.0 per 100,000 of the population) was as high above what it was in 2020 (1,043.5) as last year was above 2019 (925.0), which had the lowest rate ever. The year before that, 2003, it was even higher (1,232.1). So the exaggerated claims of an unprecedented rise in mortality rate from 2019 to 2020 is not borne out by the facts. What was different was how, after a period of sustained fall, this rise on overall mortality was explained to a public previously unaware of mortality rates, and what this suddenly increased awareness of our mortality has been used to justify.
The vast majority of the people dying have been elderly:
84 per cent of the deaths attributed to COVID-19 in 2020, over 68,000 deceased, were of people aged 70 years and over. 61 per cent were aged 80 years and over, the average life expectancy in the UK. Around 90 per cent had at least one pre-existing health condition, with most having two.
It is not surprising.
Nor did lockdown help the elderly dying of other causes:
To put these figures into context, in 2020 there were 9,189,000 people aged 70 years and over in the UK, and 412,408 of them, 4.48 per cent, died of causes not attributed to COVID-19. 0.7 per cent of them officially died of COVID-19. It wouldn't take much to push a population of such elderly and frail people into a life-threatening situation. Lock them up for months on end. Deny them human contact on pain of arrest and fines they couldn't hope to pay. Withdraw medical treatment. Quarantine their carers. Terrorise them with propaganda about a civilisation-ending disease. Order them to stay at home and avoid the contact of other people like the plague. Tell them hospitals standing empty are on the verge of being overwhelmed. Turn medical centres into places to fear, the breeding grounds of a deadly new disease. That should be more than enough. It has been more than enough. Then, change the medical protocol and criteria for identifying and recording the cause of their deaths, and against all the evidence against its fitness for such use, employ a medically meaningless test to turn traces of a virus that presents no threat to 80 per cent of the population into proof of infection and cause of death. This is how a crisis has been manufactured. This is how a virus is being used to justify the programmes and regulations of the UK biosecurity state.
Simon Elmer says that the UK Government has no qualms about prolonging this dire state of affairs:
The truth is that there was never a question of whether this Government would impose another lockdown on the UK in 2021. Lockdown isn't a consequence of the failure of coronavirus-justified programmes and regulations: it's the product of their success in implementing the UK biosecurity state. After a brief summer recess under the system of tiered restrictions, the following winter will see the lockdown of the UK imposed again under newly notifiable diseases from new viruses and new strains, new protocols for certification and new criteria for deaths, the new medical categorisation of new cases which, like the present ones, present little or no threat to public health, but which like it will be used to enforce new technologies, new programmes and new regulations. This is the 'New Normal' we were promised, and it's being built on a foundation of lies, damned lies and statistics.
Sometimes, things are not what they seem.
The 100,000+ coronavirus deaths in the UK are but one example.
Further reading — ONS statistics:
Annual deaths and mortality rates, 1938 to 2020 (provisional)
Coronavirus (COVID-19) Infection Survey, UK: 29 January 2021
On Monday, January 18, 2021, former Supreme Court Justice Lord Sumption appeared on Julia Hartley-Brewer's talkRADIO show to discuss the perils of lockdown:
From early last year, Lord Sumption has been a calm, rational opponent of lockdown.
Breitbart has a summary of the three-minute interview clip. Excerpts follow, emphases mine.
I am pleased that his stance has not changed:
Lord Sumption, who last month branded lockdowns "profoundly immoral" and "useless", told talkRADIO's Julia Hartley-Brewer on Monday: "We are in the process of turning a public health crisis into an economic, social, and educational disaster.
"We didn't have to do this. One of the problems is that the government has never been prepared at least to acknowledge that it is necessary to weigh up one thing against another. We cannot have both: lockdown and a prosperous economy. The fact is that no country ever managed to reduce deaths by making itself poorer."
He warned that this will have a long-term, generational effect:
Lord Sumption continued: "What we have is a lot of people in this country that because they are frightened, or in the case of the government because they are manipulative, are only prepared to look at part of what is actually a very complicated problem.
"You can't just look at it as a public health issue because it's a major economic issue. I'm not talking just about the prosperity of businesses, I'm talking about jobs, and how a generation of young people entering the job market is entering a void and the consequences of that are terrible.
"It's going to live with them for years and years. Long after we've forgotten about COVID, they'll be suffering from the consequences of this. The problem is that emotion is a tool for avoiding difficult choices and the idea that there are no difficult choices — in this case, that the answer is simply to lock down — is frankly absurd."
Using independent sources, Breitbart supports Lord Sumption's views about the economy and about the effect on NHS services in other areas:
A survey conducted by the Federation of Small Businesses (FSB) found that it is expected that around a quarter of a million small businesses will collapse as a result of the lockdown this year.
Reports since the beginning of the lockdowns have also revealed the cost to the nation's wider wellbeing as NHS hospitals prioritised COVID care and cancelled other services, including a fall in chemotherapy attendance and early cancer referrals, and people dying on transplant waiting lists. There has also been a rise in people feeling depressed or suicidal.
The following graph shows that lockdown was — and is — not necessary. It shows deaths in England between 1971 and 2020. There was hardly an uptick last year:
LBC's talk radio show presenter Maajid Nawaz has also been an outspoken opponent of lockdown.
Last Sunday, he put together an exhaustive thread — excerpts of which follow — about the dangers of lockdown worldwide, especially for children:
Lockdown is made for the middle class a) who have houses with gardens and b) who never have to worry about losing their jobs — public sector employees:
Ten months on, this is a never-ending downward spiral, where the rules change every few weeks and are often contradictory. More on that in another post.
Yesterday's post introduced Neil Ferguson's interview with The Times, which the paper published on the evening of Christmas Day.
This was the biggest statement he made:
How Ferguson, he of the hopelessly outlandish — and false — predictions, could enter the fray on a worldwide pandemic using CCP methods beggars belief:
The other chilling statement made in the article was that lockdowns will be employed in future pandemics. That's because they worked so well, we had to have one long lockdown — under various guises — for the better part of nine months, not the promised two or three weeks:
Yet, Matt Hancock relies on what this man and SAGE members regurgitate every couple of weeks:
My prayer for 2021 is that divine providence shines a light on the evil that Ferguson, a NERVTAG member, SAGE and Matt Hancock have been perpetrating on the British people:
Thank heaven that Bosnia and Herzegovina ruled against an inhumane coronavirus programme. I hope that we do the same:
Someone also needs to have the guts to investigate Ferguson and the rest of them:
Let's look at The Times's article, which Science Editor Tom Whipple wrote: 'Professor Neil Ferguson: People don't agree with lockdown and try to undermine the scientists'.
Tom Whipple was absolutely gushing in his reporting, overlooking Ferguson's previous bogus predictions over the past 20 years of notional pandemics. Some of those predictions put a severe dent into British farming (emphases mine):
He moved from Oxford to Imperial as part of the country's leading infectious disease modelling group. They modelled the 2001 foot and mouth outbreak, as well as the 2009 swine flu outbreak, in which at one point, before better data came in, they estimated a "reasonable worst case scenario" of 65,000 deaths.
When he returned to advise the government once again, this projection, two orders of magnitude above the real total, was cited by his critics. So too was foot and mouth, where the cull of millions of cattle and sheep, partly on the basis of predictions about the disease, still causes deep bitterness among farmers.
Whipple at least calls lockdown 'a medieval intervention'. However, I would posit that, even in the Middle Ages, there were policies of sequestering the vulnerable and quarantining the sick, leaving the rest to work. People needed food and goods. Anyway, Ferguson describes how he embraced the CCP policy of overall lockdown:
In January, members of Sage, the government's scientific advisory group, had watched as China enacted this innovative intervention in pandemic control that was also a medieval intervention. "They claimed to have flattened the curve. I was sceptical at first. I thought it was a massive cover-up by the Chinese. But as the data accrued it became clear it was an effective policy."
Then, as infections seeded across the world, springing up like angry boils on the map, Sage debated whether, nevertheless, it would be effective here. "It's a communist one party state, we said. We couldn't get away with it in Europe, we thought." In February one of those boils raged just below the Alps. "And then Italy did it. And we realised we could."
Whipple gushed:
That realisation was a fulcrum in British history, and in the life of Professor Ferguson.
That 'fulcrum' meant poor health and/or imminent penury for millions of the rest of us.
This was Ferguson's outrageously erroneous prediction that prompted Britain's continuing lockdowns:
a quarter of a million Britons would die. If we wanted to stop that, he also projected, it would require extreme social distancing measures until a vaccine arrived.
Whipple's next sentence reads:
That was when he went from unknown epidemiologist to academic superstar.
That is incredibly disingenuous. Millions of Britons knew who he was from his previous predictions. Our celebrity astrologer Mystic Meg could have done better by staring into her crystal ball. She would not have advocated lockdown or masks, either.
Ferguson expressed his surprise that people would criticise him:
"It's bizarre," he says. "Particularly given that I've never been a public servant. We volunteer for scientific committees, we don't get paid anything." He says he has not read most of the coverage, but can't help hearing some of the criticism.
"Where it's been disappointing is if people start out from a viewpoint that they don't agree with lockdown, then try to undermine the science and scientists behind it. That hasn't been a pleasant experience."
Those statements puzzle me greatly.
His own track record speaks for itself, yet, his and SAGE's policies have been ruling all our lives for the better part of a year. He doesn't think people should criticise him because they are losing their livelihoods? Pure bunkum.
Whipple then goes into the assignation that Ferguson and his married mistress had during the springtime lockdown. The rest of us were holed up in our homes and she travelled across London for an afternoon's pleasure. My account of it is below. The title expressed my hope that this charlatan would be exposed and that we would be liberated. Alas, no:
Prof Neil Ferguson resigns: will coronavirus lockdown start ending in the UK now? (May 5)
Ferguson told Whipple that he had expected some sort of mercy, at least to be ignored. Why, oh why, did the media start digging into his private life? Oh, woe:
"I made some mistakes. I've been completely open in terms of saying they were mistakes. But, nevertheless, the fact that journalists were digging into my private life at that level of detail was not something I could ever imagine. That's not something you want to be on the end of.
"My wife and son and my partner had journalists on the doorstep. I was actually in my flat in London, they didn't know where I was. It was a very difficult time." He and Sir Patrick Vallance, the present chief scientific adviser, agreed he should step back from Sage work.
Unfortunately, NERVTAG — New and Emerging Respiratory Virus Threats Advisory Group — allowed him to stay, hence, his continuing participation in these illiberal restrictions upon our lives.
Returning to lockdown, this is a curious statement:
These days, lockdown feels inevitable. It was, he reminds me, anything but. "If China had not done it," he says, "the year would have been very different."
Yes, it would have gone on as normal, with Rishi Sunak's fantastic budget putting an end to austerity and giving us a better economy and hope for our post-Brexit transition future.
This month, the new variant — B.1.1.7, or B117, as it often appears — has caused more panic. Ferguson and his ilk have determined it is more infectious. However, it might also be less damaging to COVID-17 patients in hospital:
Nevertheless, Ferguson now wants even harsher measures:
he strongly implies that schools will have to shut in January, and even then the virus might evade lockdown.
Goodness knows what 'the virus might evade lockdown' might mean for Britons.
Whipple actually believes that Ferguson is some sort of scientific saviour. Good grief:
This is, I say, petrifying. It is also extremely interesting. Nowadays, it is orthodoxy that lockdown was right. In the next pandemic, we won't hesitate to use it. But as this new variant shows, lockdown does not always work.
However, it also seems as if our first lockdown, sold to us as 'flattening the sombrero', to borrow Boris Johnson's term, was done so on a false premise:
It was never guaranteed that lockdown would crush the curve. He is all too aware of this. "During late March, early April, we kept looking at the data as it came in. Was there any sign of hospital admissions and deaths hitting a peak? It was a very, very anxious time." We now know that when we got it to its lowest, R, the reproduction rate of the virus, hit 0.6. Lockdown worked. If the professor's modelling of the new variant is correct, it won't be so easy to control. In the same circumstances it could have a rate just over 1 and the pandemic would not have retreated.
Ferguson says to his critics:
It's clearly unfortunate that a minority of people almost don't like the idea that you can just have random bad things happen in the world, and want to attribute it to some malign plan.
Ferguson and his family are largely unscathed from the policies he helped to develop.
Two other sites that reported on this interview had pertinent insights.
NewsWars noted:
In the Christmas interview, the epidemiologist admitted "there is an enormous cost associated with" lockdowns, specifically the erosion of civil liberties.
However, thanks to the Chinese Communist Party's authoritarian measures, he said, "people's sense of what is possible in terms of control changed."
And how! A year ago, who could have imagined that the CCP would be indirectly controlling our health policy?
At UnHerd, Freddie Sayers wrote similarly (italics in the original):
He almost seems at pains to emphasise the Chinese derivation of the lockdown concept, returning to it later in the interview:
"These days, lockdown feels inevitable. It was, he reminds me, anything but. "If China had not done it," he says, "the year would have been very different.""
To those people who, still now, object to lockdowns on civil liberties principles, this will be a chilling reminder of the centrality of the authoritarian Chinese model in influencing global policy in this historic year.
Let us look at what Laura Perrins, ex-barrister and co-editor of Conservative Woman, a haven of common sense, has to say about said policies. Let's start with testing of schoolchildren, something likely to come in January, along with the current hue and cry to close schools again:
The Government, advised by SAGE, NERVTAG and other quangos — quasi-NGOs — have lied and lied and lied this year, culminating with Christmas:
In conclusion:
I could not agree more.
Pray that this scourge leaves us and other Western countries in 2021.
Freedom is never free.
Happy New Year.
As we approach 2021, a growing number of Europeans are sceptical about our governments' respective responses to coronavirus.
My guess is that people are becoming suspicious about the loss of their civil liberties, which was only supposed to last for two to three weeks, yet continues to this day — nine months on.
There is no end in sight as we face the possibility of another sharp, nationwide lockdown early in the New Year.
France
This was a major topic of discussion on RMC's Les Grandes Gueules today.
Vaccinations have reached saturation point in France, even though the programme has barely started. Perhaps the government was too slow in obtaining more doses at the outset:
Regardless, in France, as well as everywhere else, even the vaccinated will need to continue to wear masks — possibly even after their second BioNtech/Pfizer jab:
Of course, mass vaccination is the only way that a nation's economy can once again flourish. Recall that for most age groups — up to the 70+ cohort — the average death rate is around 0.05%:
In the meantime, the question arose over whether future lockdowns should be national or regional. (We've tried both recently in England and Wales. It doesn't seem to make much difference.) This educator says that we can't stay locked down for the next ten years — 'I'm horrified. We're in a world of madness":
The lawyer on the panel disagreed, saying that we need lockdowns until we get the all clear. Someone responded to the tweet casting doubt on government statistics, saying that lies are a way of dramatising the situation — Project Fear:
Listeners rang in to say that they were sceptical about lockdowns and mandatory vaccines. The lockdowns don't seem to work and there aren't enough data yet to show that the vaccines are reliable and safe, especially if they operate like the flu vaccine, meaning that one is still susceptible to getting coronavirus, albeit a milder form of it.
Spain
The Spanish government is considering whether to develop a list of residents who do not take the vaccine then circulate those names to other countries to restrict their movements.
British talk show host Maajid Nawaz of LBC warned that this is a very dangerous step for a nation to take. He said that, years ago, he was a prisoner of conscience in Egypt and found out how far the state can go in controlling one's life. The response to his video is quite telling:
Someone else replying said that Spain would not be able to circulate the list because of personal privacy laws under the Europe-wide GDPR regulations. Hmm, I wonder:
England
Maajid Nawaz had another excellent commentary on the futility of lockdowns. He said that only one person in the UK has put together a cost benefit analysis for public consumption and that only the Times has published it. Apparently, 500,000 lives are adversely affected among the general population and they are not COVID-19 'cases' or inpatients. He added that Government ministers have a lot of data they refuse to reveal to the public. I would go further and say they are not even revealing it to MPs. Matt Hancock lets nothing out in Parliament, only more fear-mongering messages, then expects MPs to approve more restrictions:
Simon Dolan, a businessman who has sued the Government over lockdown, points out that lockdown relies on asymptomatic transmission being true. However, yet another study shows that there is no truth behind asymptomatic transmission:
The latest study, which the JAMA published, focusses on household transmission:
On lockdown, Simon Dolan posits:
Yes, most probably.
But what about the lorry drivers stranded at Dover because Emmanuel Macron didn't want them coming into Calais unless they were tested? Only a tiny number tested positive:
It's no wonder people are sceptical.
In closing, I have been waiting for an ecological impact assessment on masks. Here it is:
Does anyone else find it odd that, given the alarm over coronavirus, no country has any HAZMAT bins for used masks? Shouldn't worn masks be considered hazardous waste?
It makes one wonder …
More to come.
Yesterday's post was about Prime Minister Boris Johnson's cancellation of England's Christmas celebrations.
Not surprisingly, there was quite a bit of fallout on Sunday, less than 24 hours after he made the announcement at a press conference.
Before I get into that, here is a bit of context from last week, before the cancellation of Christmas.
Dan Wootton from The Sun and talkRADIO pointed out that Boris, his Cabinet and the SAGE scientists love lockdown:
Barrister Francis Hoar says that asymptomatic transmission of the virus is a falsehood:
Lockdown's effect on the economy — especially at Christmas — is highly damaging:
This diagram, which has been going viral, is one that must be carefully read and digested:
Here it is in full: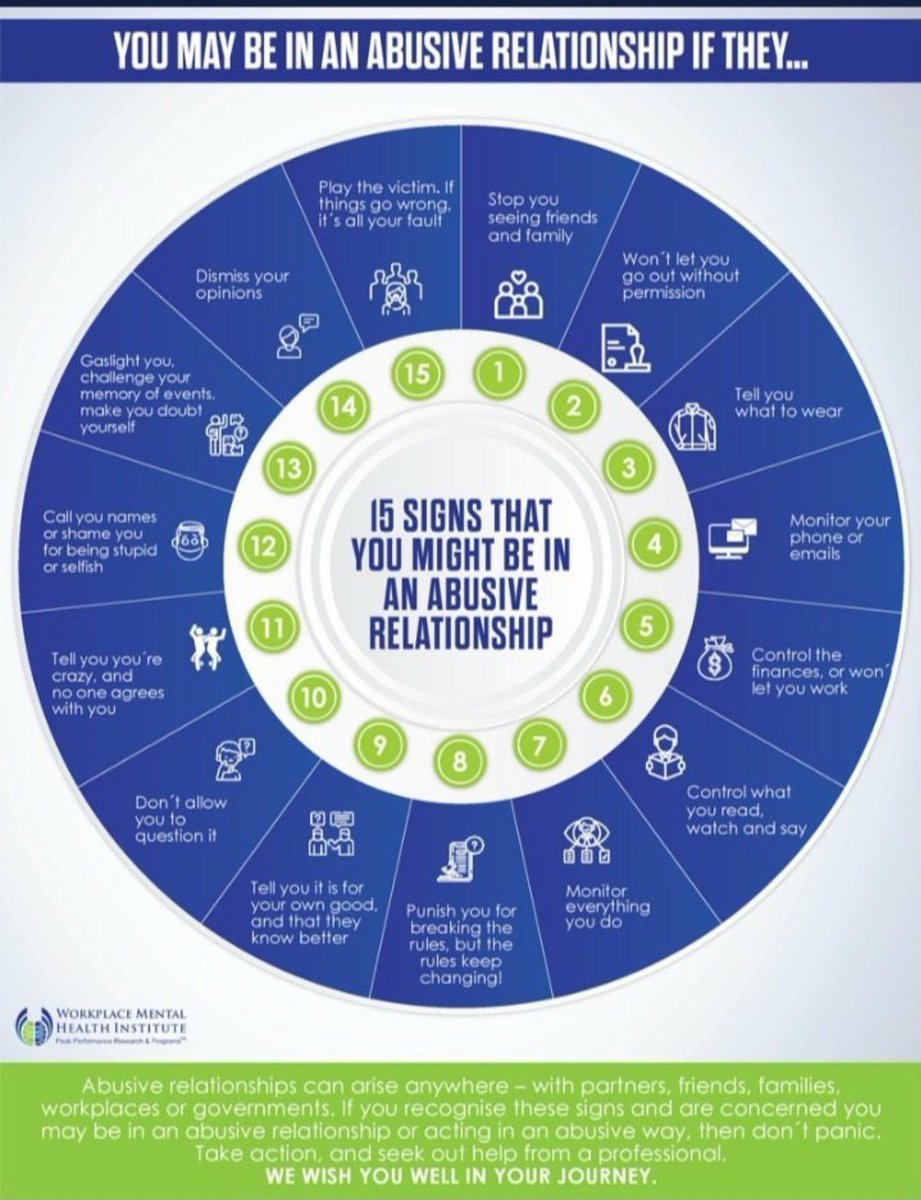 The next sequence of tweets from Francis Hoar followed Boris's press conference on Saturday, December 19:
He had a go at Matt Hancock — excellent:
Telegraph cartoonist Bob Moran's reacted strongly to Boris's announcement:
A pathologist agrees:
Earlier on Saturday … the media already knew about Tier 4
Once again, someone working for the Government leaked lockdown plans to the media.
This has happened throughout the year, with MPs understandably angry that they were not told first. They should be told first because, by rights, they should be voting on such measures.
Boris and Matt Hancock have enforced a measure that will have no scrutiny, as MPs left for Christmas recess at the end of the day on Thursday, December 17.
The news emerged in the Daily Mail, somewhat obscured in an article about allegedly faulty home testing kits for COVID-19 (emphases mine):
Officials are said to be planning a draconian Tier Four regime which would see shops shut and commuters ordered to work from home. 
They are alarmed by a surge in virus cases since the second lockdown ended more than two weeks ago. 
A Government source told the Daily Mail last night that the Tier Four proposal was back on the table after being rejected by ministers last month.  
'We are not there yet but we are clearly in a worrying situation,' the insider said.
'It probably starts with closing non-essential retail and strengthening the work from home message.
'But there are lots of things you could add to that – it's still early days.' Other sectors likely to be considered for closure in Tier Four include gyms, swimming pools and hairdressers.  
That's exactly what Boris announced.
This news travelled quickly on Saturday before the press conference. Publican Adam Brooks tweeted:
It doesn't matter what the public think about another lockdown. By now, we all know it's crippling the economy:
Yet, it seems our excess deaths are no greater than in years past:
This is what will happen:
The Government do not care.
Don't think you can protest, either. The police will be out in force, at least in London. This protest took place before the press conference:
During the press conference later that day, Boris and SAGE's Prof Chris Whitty and Sir Patrick Vallance spoke of the mutating virus. What if it were modelled on a computer?
How much do we really need to worry?
Dr Yardley Yeadon is a pharmacologist and worked for Pfizer for many years as their Vice President of Respiratory Research. He is sceptical:
A consultant neurologist also objects to lockdown:
He retweeted this photo of a railway station in central London:
He commented:
Conservative rebel MPs are angry
On Sunday, December 20, the Mail on Sunday (MoS)reported that Conservative rebel MPs were deeply unhappy with Boris's announcement.
Among them was Mark Harper, one of my favourites.
The MoS article stated:
Mark Harper, the chairman of the Covid Recovery Group of Tory MPs which has been highly critical of the Government's strategy, called for Parliament be recalled so MPs could debate and vote on the changes. 
'Given the 3 tier system and the initial Christmas household rules were expressly authorised by the House of Commons, these changes must also be put to a vote in the Commons at the earliest opportunity, even if that means a recall of the House,' he said.
Mr Harper called the announcement a 'very sad day', saying that the system of tiered restrictions had 'failed in their goal of slowing the transmission of Covid.' 
'Government is expecting people to sacrifice the chance to share Christmas with family, friends and loved ones, just a few days after promising the opposite,' he continued.
'If the Government wants the support of the public and Parliament, it must publish a clear exit strategy from this nightmarish, cycle of damaging lockdowns and restrictions.'
On Saturday, Harper had tweeted the video of a speech he had made in the Commons recently:
He has often asked Matt Hancock what the exit plan is. Hancock fluffs the question every time, saying 'This is the exit plan', meaning massive vaccine rollout:
William Wragg, another rebel, tweeted his agreement:
He rightly took exception to Matt Hancock's comments on a Sunday news show about the crowded London railway station:
Steve Baker also commented, but on an article in the MoS that the paper edited. Baker and Mark Harper objected to the paper's edits. I agree with the reply:
Below are excerpts from the Harper-Baker article as the latter posted on his website: 'Our response to Covid must be rational and balanced, not driven by panic'. Excerpts follow:
First, we want to know for sure that these restrictions are serving their primary purpose of slowing the spread of Covid. If they are not, we would be failing in our duty to protect people from the disease, to protect the NHS from becoming overwhelmed and needlessly grinding our economy into the dust.
We had a full national lockdown in November. Since early December, 99 per cent of the country has been living under the heightened restrictions of Tiers 2 and 3. New rules yesterday, which were announced on Thursday, forced four to five times as many people across the country into Tier 3 than before the November lockdown.
There is no logic in having a lockdown only for millions more people and businesses to have to live and operate under increasingly severe restrictions afterwards. And it is even harder to stomach when there is no transparency or logic from Government about what the criteria are for moving areas between or down the tiers.
This strategy is clearly failing at breaking the transmission of Covid. If it was succeeding, we would be talking about an exit strategy from repeated lockdowns or about areas moving down the tiers. Right now, the only way is up.
Second, lockdowns and restrictions cause immense social and health damage and have a huge impact on people's livelihoods. From people not presenting for treatment and deteriorating mental health to the impact on young people's education, job prospects and our country's soaring debts, lockdowns and restrictions cost lives. The cure we're prescribing runs the risk of being worse than the disease.
That's why we have repeatedly asked Government for regional cost-benefit analysis showing the non-Covid health impact and the impact on society, people's livelihoods and businesses of all these measures. Are these restrictions saving more lives than they cost? It's a fair and reasonable question for any of us to ask. And this call for data and evidence should have applied to the rules for Christmas too.
Earlier this month, the Government legislated to allow for festive "bubbles" without social distancing over the Christmas period. And now there's been a last minute ditching of these plans and a cancellation of Christmas for vast swathes of the country …
We cannot expect our citizens to tolerate living under a system of laws that changes so frequently, which avoids the usual democratic checks and balances and which is riddled with so much complexity and uncertainty. Any change to the laws on Christmas must be debated and approved by the House of Commons in advance, using a Recall if necessary. Parliament must not be bypassed.
The best Christmas present the Government could give the nation is a different, enduring and sustainable strategy for living with Covid that lasts beyond Christmas, which doesn't ask people to pay a heavy price for their freedom. And that requires an exit strategy.
It's great news that a vaccine is being rolled out to the most at risk groups around the country. But as this work begins, it is imperative that the Government sets out how this will translate into a return to normal in 2021 for us all.
Our final word comes from Matt Hancock, who tells concerned MPs they can vote on these measures in January. Good grief:
Oh, well. What goes around comes around. If I were Boris and Hancock, I wouldn't be so blasé about evading parliamentary scrutiny.
Their actions might come back to bite them someday.
As most of England is now in either Tier 2 or Tier 3, including London (in the latter), some scientists are clamouring for previously approved Christmas gatherings to be cancelled.
This is the exchange that took place on Wednesday, December 16, the day when London and surrounding areas entered Tier 3. Communist Susan Michie, a member of SAGE and independent SAGE, told Good Morning Britain that we should cancel Christmas this year and replace it with extra 'bank holidays' next year. She's a smooth talker. Laura Perrins, an ex-barrister who co-edits Conservative Woman, saw right through this:
Well, London mayor Sadiq Khan has cancelled the capital's New Year fireworks. The Tube will also stop running at 12:30 a.m. this year.
Laura Perrins had a lot to tweet on Wednesday from her article that day, 'Matt Hancock wants to ruin your Christmas. It's sheer cruelty'. Excerpts follow, emphases mine:
YOU'RE making your list, you're checking it twice and Matt Hancock is deciding whether you've been naughty or nice. Yes, once again the government have decided to inflict more psychological damage on the population by putting in doubt the Christmas relaxation of rules which will 'allow' you to spend some time with your family. The anxiety that this causes, the dread, the cruelty: that is the point of this latest government move. 
At the time of writing it looks as if (for once) Boris Johnson will hold his nerve and not hand over complete control to Matt Hancock and the 'scientists' who seem to run the country. All this anxiety has been triggered because the BMJ published an editorial saying that the rules 'allowing' you to see your family at Christmas are a 'major error' which would cause the health service to be overwhelmed. As usual you have to sacrifice your basic freedoms so that the NHS can do the job you pay them a great deal to do. All must be sacrificed, it seems, for 'our' NHS. 
Even if Johnson does hold his nerve this time, it should be said every day that Matt Hancock is a dangerous man who has set out to destroy this country. Some people think I am too strong in my language. I am not. 
What the government are doing is evil. You need to understand that. They are destroying thousands of businesses, thousands of jobs in arts and culture, they have closed pubs and restaurants as a way of crushing your spirit. Meeting your friends down the pub is uniquely British, speaking to them in the flesh, arguing with them over a pint; these are the small joys that ordinary people look forward to. This is something that the elite in the media and politics, and certainly the scientists, simply do not understand. They're all right, Jack. What's a trip to the pub anyway – that's for the little people. 
This tweet from Camilla Tominey caught my eye yesterday. 
She is right – this landlord has had his business wiped out 'in the blink of an eye'. Destroying the livelihoods of so many in the blink of an eye is something that used to happen only in communist Russia. It is not quite a knock on the door in the middle of the night, but it is not far off. Oh, but don't worry, they will get compensation from the government, you tell me. That is not the point. This landlord runs a business, he wants to provide this service, I have no doubt he takes pride in providing this service, it's not just the money he wants. It's his sense of dignity in a job well done.
This is why I believe that any future legal cases should claim this entire Covid government strategy is a breach Article 3 of the Human Rights Act which states that no one shall be subjected to torture or to inhuman or degrading treatment or punishment.
Perrins ended her article with thoughts on Dickens's A Christmas Carol:
In the great Christian story of redemption, A Christmas Carol, Scrooge famously did not observe Christmas. In addition, he hated anyone who did. He refused a generous invite to share the Christmas meal from his nephew. This was rightly seen as cruel, mean, mean-spirited and immoral. Scrooge was incapable of any joy or love. Matt Hancock wants to ruin your Christmas. He wants you to uninvite the relations you have invited to share your Christmas meal. Hancock, like Scrooge, is mean, mean-spirited and cruel. Ignore him. Keep Christmas as you will.
I wish you and yours every comfort and joy this Christmas. Know in the New Year that we at TCW will not rest until every last mask is burnt and 2m sign is peeled off the pavement. Anything less is defeat. 
Excellent!
On Tuesday, December 15, she opined on the type of people who love lockdown. Someone from Scotland responds:
In case anyone thinks Labour would be any better on Christmas celebrations, their party leader Sir Keir Starmer also wants celebrations on the feast day of Christ's birth scrapped:
This came up at Wednesday's PMQs (Prime Minister's Questions).
Fortunately, Prime Minister Boris Johnson echoed the words of one of his cabinet ministers, Chief Secretary to the Treasury Steve Barclay:
Guido Fawkes reported Steve Barclay told Radio 4's Today programme on Tuesday that Britons should (emphases in the original):
"try and minimise their contacts" in the week before Christmas. Yet still sticking to the four nation, five day relaxation. For now…
Barclay also advised that when families gather they do so "in a way that isn't the maximum of what the rules require but the minimum that they as a family need to do."
That means that Transport Secretary Grant Shapps's subsidy of public transport is still on …
… and Conservative rebel MP Mark Harper — one of the good guys — can rest easy:
Returning to public transport, anyone travelling to London will be greeted with Christmas cheer:
Bob Moran has been doing some great political cartoons for the Telegraph mocking lockdown. He's found a fan in Daily Mail columnist Peter Hitchens:
I hope that Bob Moran — and Peter Hitchens — have a happy Christmas.
Here's Bob at work:
Here are the Models, mocking Chief Medical Officer Prof Chris Whitty and Chief Scientific Officer Sir Patrick Vallance:
Jokes aside — and as necessary as they are right now — it is alarming to think about how a three-week lockdown turned into one that lasted over nine months.
I wrote a few weeks ago here that this is the wildest conspiracy ever. We've moved beyond 'theory'. We're living it:
As regular readers of mine know, my principal worry is the economy.
Here's Klaus 'Great Reset' Schwab, the Founder and Executive Chairman of the World Economic Forum, discussing the COVID-19 group that will address — and, in his mind, solve — all the problems of coronavirus and the world in general. Business, he says, will be a big part of this. Be afraid, be very afraid. This is what he's actually saying:
In closing, let's return to London.
Deaths are normal for this year. This is a five-year chart:
London's hospitals are not overly burdened either, especially compared with 2018 and 2019:
And why do we not receive any information from the Department for Health and Social Care about a prophylaxis for COVID-19? Instead, we're pushed into taking a vaccine with messenger RNA. Revolutionary, for sure, but can we be certain it will work and is safe?
One wonders what will happen next year.