You are currently browsing the tag archive for the 'Lutheran' tag.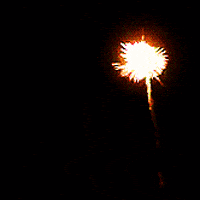 Best wishes to all my American readers for a happy Independence Day. I hope all, wherever they are in the world, have a happy Fourth of July.
May it be enjoyable, yet peaceful.
And may it be spent in good company, with excellent food and summertime beverages.
This year, Americans have channelled the spirit of Brexit:
The US Department of the Interior has a great little video (the length of a television advert) with beautiful photos of the American landscape from sea to shining sea as well as of those who fought to keep the nation free:
Below are a few reflections and facts about the American colonies' fight for independence and the country they built.
Happiness
Since the late 1970s, the notion of personal happiness became a priority first in American society then elsewhere in the Western world.
The Declaration of Independence, adopted on July 4, 1776, contains the following text (an amendment by the Committee of Five of Thomas Jefferson's initial sentence):
We hold these truths to be self-evident, that all men are created equal, that they are endowed by their Creator with certain unalienable Rights, that among these are Life, Liberty and the pursuit of Happiness. ——
Read it carefully.
Karl Denninger at Market Ticker points out (emphasis in the original):
I note that the Founding Fathers, wise men that they were, recognized this as they called out in the Declaration of Independence the fundamental human right to the pursuit of happiness.
Nowhere is attainment of happiness mentioned, nor can it be assured, and for good reason — it's mostly in our heads!
The Declaration of Independence does not guarantee happiness, only the pursuit thereof.
Life and liberty, on the other hand, are the bedrock of the document and the ideals behind the new nation.
It is ironic and sad that, today, life (abortion, euthanasia, murder) and personal liberty (constantly eroded) take second place to a misplaced and misguided idea of the achievement — rather than the pursuit — of happiness, which is impossible in a fallen world.
Freemasonry and the Founding Fathers
If only history were taught academically and disseminated publicly the way it was in 1976, the year of the Bicentenary, which I remember well.
Everything was much more straightforward then.
Over the past 20 years, aided by the Internet, every revisionist kook — 'Christian' and secularist — is coming out of the woodwork to denounce the Founding Fathers who made such painstaking efforts to give the world the United States of America.
I say 'world', because, by now, someone from nearly every country on earth has been able to settle there.
But I digress.
Much has been made by certain religious Americans about Freemasonry's role in the independence effort.
It is difficult to know what books and websites are telling the truth. By now, we may never know. With the passage of time come more biased perceptions and selective evidence.
One interesting webpage on the subject is called 'Freemasonry and the American Revolution'. Highlights follow.
On one Founding Father and President:
Thomas Jefferson was not a Freemason
nor was he part of any Illuminati Conspiracy
While there were a lot of Masonic lodges in the colonies, few Masons led the independence effort:
While some Freemasons joined the Revolutionary cause, the vast majorities of American Revolutionaries were not members of the Masonic fraternity. Important Revolutionary leaders like Thomas Jefferson, Thomas Paine, John Adams, and Patrick Henry were not Freemasons. Of the fifty-six signers Declaration of Independence only eight or nine can be shown to have been Freemasons.[4]
On George Washington's commitment to the Masons:
While Masons shamelessly promote George Washington's membership and sometimes allege his persevering zeal for the Masonic fraternity, his commitment to the organization is unclear. In 1798 Washington wrote to a Reverend Synder, "to correct an error you have run into, of my presiding over the English Lodges in this country. The fact is I preside over none, nor have I been in one more than once or twice in the last thirty years." As early as 1780, Washington called Freemasonry "Child's Play" and subsequently announced to a committee of right worshipfuls of King David's Lodge, that it was not agreeable to him to be addressed as a Mason. When Washington retired to private life, Freemasons Andrew Jackson and Edward Livingston were two of the three men to vote AGAINST Congressional resolutions giving thanks to this great man. It is unclear whether the third man was also a Mason.[5]
The essay says that Benjamin Franklin was cagey about his membership.
General Lafayette joined the Masons only after the Revolutionary War. He seemed sceptical of them during a trip to New York City:
To-morrow, I am to visit the schools; I am to dine with the Mayor; and in the evening, I suppose, I am to be made VERY WISE by the Masons.
The traitor Benedict Arnold was a Freemason.
The article says that in early America, the Masons were somewhat divided post-independence. Those who supported independence sided with the Founding Fathers. Many others wanted to retain a certain primacy that harked back to England:
The American Revolution had a profound impact on the America's Masonic lodges. It should come as no surprise that many American Masons were swept up in the spirit of non-Masonic giants like Thomas Jefferson. However, Freemasons were inherently ideologically opposed to the egalitarian beliefs of America's revolutionaries. After the war was over many Masons, who had benefited from strong ties to the English Monarchy's hierarchical and class oriented structure, worked to create 'a new hierarchical order' which could preserve and promote exclusive membership privileges in a country without a ruling monarch.
I have no opinion on this. It was the most thought-provoking piece of historical research I've seen, and it seemed worth citing.
Freemasonry or not, there is always a pecking order. Every society, even the most 'egalitarian', has one.
Christianity and independence
Another contentious subject today — an era where the vast majority of Americans have plenty of creature comforts to hand and every citizen has free access to the democratic process — is whether the Revolutionary War and subsequent independence were biblical.
A number of Protestant pastors today think Romans 13 should be obeyed at all costs. These are men who live comfortable lives. They are firmly middle class. They do not know what it was to live in the American colonies.
Anyone who thinks American independence was unbiblical, disobedient or ill-advised should move to Canada.
Yet, notice that these pastors keep appearing like the proverbial bad penny, establishing their churches in the United States and making a living off of the American people.
If the Revolutionary War and the War of 1812 were not destined, respectively, to achieve and maintain independence, the British would have won. Of that, we can be sure.
Let us now look at a webpage from a history about the early United States, 'III. Religion and the American Revolution'. Excerpts, a summary and graphics follow.
Although the essay does not mention it, the 18th century was the era of the First Great Awakening:
World events at the time of the First Great Awakening
George Whitefield, a great preacher in the First Great Awakening
The powerful preaching and widespread revivals were important in the life of colonial America and no doubt influenced how the settlers viewed the British. Not all were anti-British. However, the more vocal supporters of British rule had to either keep their views quiet or move. Some Loyalists — pejoratively called Tories (bandits) — went back to Britain and others settled in Canada.
'Religion and the American Revolution' says that clergy were similarly divided.
I have read elsewhere that some clergy supporting independence cited Acts 5:29 (when the temple leaders tried to forbid the Apostles from preaching):
29 But Peter and the apostles answered, "We must obey God rather than men.
In any event (emphases mine):
The Revolution strengthened millennialist strains in American theology. At the beginning of the war some ministers were persuaded that, with God's help, America might become "the principal Seat of the glorious Kingdom which Christ shall erect upon Earth in the latter Days." Victory over the British was taken as a sign of God's partiality for America and stimulated an outpouring of millennialist expectations–the conviction that Christ would rule on earth for 1,000 years. This attitude combined with a groundswell of secular optimism about the future of America to create the buoyant mood of the new nation that became so evident after Jefferson assumed the presidency in 1801.
Jonathan Mayhew (1720-1766) was born in the colony of Massachusetts. He was a Congregationalist minister who took strong exception to the Anglican Church:
Jonathan Mayhew considered the Church of England as a dangerous, almost diabolical, enemy of the New England Way. The bishop's mitre with the snake emerging from it represented his view of the Anglican hierarchy.
Mayhew asserted that resistance to a tyrant was a "glorious" Christian duty. In offering moral sanction for political and military resistance, Mayhew anticipated the position that most ministers took during the conflict with Britain.
A Presbyterian minister from New York, Abraham Keteltas (1732-1798):
celebrated the American effort as "the cause of truth, against error and falsehood . . .the cause of pure and undefiled religion, against bigotry, superstition, and human invention . . .in short, it is the cause of heaven against hell–of the kind Parent of the Universe against the prince of darkness, and the destroyer of the human race."
Peter Muhlenberg (1746-1807), a Lutheran pastor from Pennsylvania who served in the Continental Army and later as a congressman, was the foremost 'fighting parson':
The eldest son of the Lutheran patriarch Henry Melchior Muhlenberg, young Muhlenberg at the conclusion of a sermon in January 1776 to his congregation in Woodstock, Virginia, threw off his clerical robes to reveal the uniform of a Virginia militia officer. Having served with distinction throughout the war, Muhlenberg commanded a brigade that successfully stormed the British lines at Yorktown. He retired from the army in 1783 as a brevetted major general.
The Scottish-born president of Princeton University, John Witherspoon (1723-1794), a Presbyterian
minister, was dubbed the most 'political parson' of the Revolutionary period. He represented New Jersey in the Continental Congress and, as such, was a signatory to the Declaration of Independence:
As president of Princeton, Witherspoon was accused of turning the institution into a "seminary of sedition."
Religious inscriptions were common on Revolutionary flags and banners, such as the one below:
Its saying is still used today where Americans oppose bureaucracy and the Deep State.
Incidentally, the Quakers suffered a schism. Those who wanted to join the Revolutionary effort broke away from their pacifist brethren and became known as the Free Quakers. They built their own Free Quaker meeting house in Philadelphia.
Conclusion
Unlike the French Revolution and the Bolivarian liberations of various South American countries from Spain, the American Revolution was well rooted in the Bible and Christian preaching. The other two were purely secular.
Any country which turns to God will receive His merciful blessings.
However, based on the nature of its independence effort, tied as it was to scriptural and Christian support, the Great Republic has survived this long because of Americans' enduring faith in the Almighty.
Long may it remain so.
Corpus Christi Sunday is celebrated this year on June 18.
It is most widely known in the Catholic Church, but some traditionalist Anglicans and Lutherans also celebrate this important feast day, which may include a procession of the Blessed Sacrament in a monstrance (pictured at right).
Corpus Christi means 'Body of Christ' in Latin. The feast dates back to the Middle Ages and became a mandatory feast in 1312. It parallels the Last Supper on Maundy (Holy) Thursday, but is a more joyous celebration and one of thanksgiving, as Christ's prophecies of His death, resurrection and ascension into Heaven have been fulfilled. He also sent the Holy Spirit to His disciples and the Holy Trinity was revealed to mankind — all as He promised.
You can read more about the feast of Corpus Christi in my 2010 post, which also includes the Scripture reference from St John's Gospel.
Forbidden Bible Verses will return next week.
This year Ascension Day falls on May 25.
The feast of the Ascension is always on a Thursday, 40 days after Easter.
Here are past posts about Christ's return to His Heavenly Father:
A Reformed view of the Ascension (Christ as prophet, priest and king)
Ascension Day 2016 (John MacArthur on Acts 1:11)
I feel bad when I read of people who think this was a made-up event. In fact, I read a post on it just a few weeks ago by someone claiming to be 'spiritual'.
I hope the aforementioned posts will convince those who are doubters that Christ had to ascend to heaven in order for the Holy Spirit to be present at the first Pentecost.
Incidentally, this coming Sunday is known in the Lutheran church as Exaudi Sunday. You can find out more in the post below:
In 2012, I posted a series of excerpts from articles on Resurrection theology from James A Fowler's Christ In You Ministries site, which had several excellent and uplifiting sermons about the meaning of Easter.
Revd Fowler, a pastor of the Neighborhood Church in Fallbrook, California, has also had a teaching ministry in several countries around the world. The articles cited below can be found on Christ In You's Miscellaneous Articles.
His articles remind us of the importance of the Resurrection, not only on Easter, but the whole year through. I hope you will enjoy his perspective as much as I did. I have also included a Lutheran point of view which is similar to Fowler's:
Remembering the reality of the risen Christ
Are we bypassing the risen Christ?
A call for Resurrection theology
Christianity IS the Risen Christ
Unlocking the meaning of the Gospel
The extension of the risen Christ
A Lutheran application of Resurrection theology
By the way, Eastertide ends on Ascension Day. We have four more Sundays during which to contemplate our Lord's Resurrection and make that joy a part of our daily lives.
Lent begins on March 1, 2017.
As Christians, we have the freedom to choose whether to observe this season of penitence in preparation for Easter.
Below are a few of my past posts on Lent.
Until the Reformation, Lenten spiritual disciplines were widely observed:
St Athanasius and the Lenten practices of the early Church
Lent in the early Church — not a pagan practice
These included fasting, which has changed considerably over the past 50 years. Fasting is biblical as long as we accompany it with regular prayer:
On publicised fasting and charity
Gosh, the rules on Lenten 'fasting' really have changed
Here are a few reflections on and ideas for Lent to make it a spiritually-enriched 40 days:
Lent, denominational differences and freedom in Christ
Why not read the Bible this Lent?
The point of Lent is to bring us closer to Jesus and God the Father. Ideally, we should want to continue these devotions afterwards, as part of sanctification.
If we are making other people miserable in the process, then we need to take a step back and correct ourselves or try something different.
Have a grace-filled, prayerful Lent.
This year, Shrove Tuesday falls on February 28.
As I wrote in 2016, various traditions involving food and merriment take place on this day, because Lent begins 24 hours later:
Nearly all European countries mark Shrove Tuesday with a special food item or fat-laden feast, a final opportunity for enjoyment before Lent begins on Ash Wednesday.
These customs are centuries old and spread to other countries around the world with European exploration and settlement.
The Reformation could not put paid to old pre-Lenten customs which live on today. The British and many Commonwealth nations still call Shrove Tuesday Pancake Day. In Scandinavia and parts of Northern Europe, people enjoy semla, a sweet bun filled with frangipane and topped with whipped cream. People in Iceland celebrate Bursting Day by eating salted meat and peas.
Many countries celebrate Carnival or hold other ancient festivities on Shrove Tuesday.
In Britain, a number of towns in Britain hold pancake races, which date back to the 15th century …
Regarding pancake races, Shrove Tuesday is referred to as Pancake Day in much of the UK. Our pancakes are crêpes, although American pancakes are becoming more popular.
Christians observing Lent have it relatively easy today. Centuries ago, many foods — not just meat — were forbidden during this time of fasting and penitence. The BBC page on Lent states that fish, fats, eggs, and dairy products were also off the menu. Therefore:
So that no food was wasted, families would have a feast on the shriving Tuesday, and eat up all the foods that wouldn't last the forty days of Lent without going off.
The need to eat up the fats gave rise to the French name Mardi Gras ('fat Tuesday'). Pancakes became associated with Shrove Tuesday as they were a dish that could use up all the eggs, fats and milk in the house with just the addition of flour.
Beginners who would like to make crepes might find the following recipes of interest:
Top tips for foolproof crêpes (base recipe can also be done for savoury)
Crêpes with Churchmouse's Amaretto sauce
Fisheaters has a pancake recipe, too, along with recipes for Dutch Baby baked pancakes and Polish Pazcki, jam-filled donuts.
It is possible to enjoy Shrove Tuesday in a Christian way. It is unfortunate that it is uniquely associated with the revelry of Mardi Gras parades, which get so much publicity.
Why not take this time to have a fun, food-oriented celebration with family and friends?
During the Middle Ages, good Christians were expected to prepare for Lent after the Church season of Epiphany ended.
This tradition lasted until the mid-20th century in the Catholic Church. Vatican II put paid to it. However, some Anglican and Lutheran congregations also recognised Shrovetide.
Shrovetide begins on Septuagesima Sunday and comprises Sexagesima Sunday and Quinquagesima Sunday (commonly called Shrove Sunday). My post, 'The Sundays before Lent' explains what each of these ancient names mean and what they signified in terms of spiritual disciplines. In brief, they mark the days before Easter: 70, 60 and 50, respectively. Centuries ago, some Christians began Lenten fasting the day after Septuagesima Sunday.
The word 'shrove' is the past tense of 'shrive', an archaic verb meaning:
Present oneself to a priest for confession, penance, and absolution.
The Sundays of Shrovetide provided a Latin-language based countdown to Easter. You can read more about both in my posts from 2016 and 2010, respectively:
The Sundays before Lent — an explanation (the Sundays that define Shrovetide)
Our forebears had a much better focus on personal piety than most of us today. Perhaps it is time for those of us abiding by the Church calendar make more use of older traditions, which also have a biblical basis with regard to sanctification.
These spiritual disciplines are not mere 'works'. Exercised properly, they can help us to bear better fruits of faith.
The Anheuser-Busch commercial for the Superbowl this year, scheduled to air on February 5, has kicked up a storm and is viewed by a number of Americans as pro-immigration advertising.
It comes a week after President Donald Trump initiated a 90-day immigration ban on seven countries which have majority Muslim populations. These selected countries lack the means for sufficient background checks on their own citizens. (More about this in a future post.)
See if you think this is political commentary:
I have two problems with it. First, by the time Adolphus Busch arrived in the United States in 1857, Germans had been emigrating there for a century, at least. They were well established in society. Secondly, it was unclear to me that the final scene was the famous 'when Anheuser met Busch' moment. I thought he was a random guy in a bar until I saw a YouTube from Mark Dice explaining it in the first minute or so:
Budweiser, owned by InBev — a Belgian corporation — denies it is commenting on Trump policy or an anti-immigration climate.
However, I cannot help but wonder if Adolphus Busch would have wanted to be portrayed in that way. Most immigrants wanted to assimilate straightaway. They were not going to dwell on the voyage over, their processing time at Ellis Island or their early years getting established. Everything was about becoming an American.
If you doubt this, then, please be aware that his Wikipedia entry states (emphases mine):
His wealthy family ran a wholesale business of winery and brewery supplies. Busch and his brothers all received quality educations, and he graduated from the notable Collegiate Institute of Belgium in Brussels.[2]
Another German immigrant came to America in the 19th century. His name was Friedrich Trump, pictured at left (courtesy of Wikipedia). He was a Lutheran and came from Kallstadt in Bavaria. He managed to make a fortune within three years. He went everywhere, from New York to the Yukon. Nary a complaint. Even the most recent Channel 4 documentary by anti-Trump Matt Frei on his grandson — shown in late January 2017 — painted Friedrich as a clever, enterprising businessman. That makes me think Adolphus Busch was of the same entrepreneurial mindset.
You didn't go to the US as a victim then, that's for sure.
Incidentally, Friedrich returned to Kallstadt after three years only to go through a series of legal hurdles regarding his German nationality! He found out it had been revoked, possibly because he went to the US around the time he was to do his military service. So, back to America he went and the rest is history. According to Matt Frei's documentary, Friedrich quietly enjoyed his life a lot but died in the Influenza Epidemic of 1918. His widow, Elizabeth — also from Kallstadt — set up a real estate company for her middle son Fred, the president's father. It was called Elizabeth Trump & Son. Fred was still a minor at the time, even though he was precocious enough to follow in his father's footsteps and get small houses built.
I recommend that we need to watch these adverts with a gimlet eye and research the immigrant mindset of the 19th and early 20th centuries, very much oriented to assimilating into American society — as future Americans.
The Feast of the Epiphany takes place on January 6 every year.
It was the one event where Jesus was paid great tribute by great men, Gentiles from faraway lands who did not know Him. This signifies that He came for all people, not just for the twelve tribes of Israel.
It took the Magi many months crossing difficult terrain to reach the Christ Child.
The liturgical season of Epiphany in 2017 runs from this day through to Transfiguration Sunday on February 26. Ash Wednesday follows on March 1 this year and marks the beginning of Lent.
The Lectionary reading and Psalm from the Old Testament for Epiphany prophesied of Jesus Christ and of rulers from far away nations who would pay Him homage, bearing gifts:
Isaiah 60:1-6
60:1 Arise, shine; for your light has come, and the glory of the LORD has risen upon you.
60:2 For darkness shall cover the earth, and thick darkness the peoples; but the LORD will arise upon you, and his glory will appear over you.
60:3 Nations shall come to your light, and kings to the brightness of your dawn.
60:4 Lift up your eyes and look around; they all gather together, they come to you; your sons shall come from far away, and your daughters shall be carried on their nurses' arms.
60:5 Then you shall see and be radiant; your heart shall thrill and rejoice, because the abundance of the sea shall be brought to you, the wealth of the nations shall come to you.
60:6 A multitude of camels shall cover you, the young camels of Midian and Ephah; all those from Sheba shall come. They shall bring gold and frankincense, and shall proclaim the praise of the LORD.
Psalm 72:1-7, 10-14
72:1 Give the king your justice, O God, and your righteousness to a king's son.
72:2 May he judge your people with righteousness, and your poor with justice.
72:3 May the mountains yield prosperity for the people, and the hills, in righteousness.
72:4 May he defend the cause of the poor of the people, give deliverance to the needy, and crush the oppressor.
72:5 May he live while the sun endures, and as long as the moon, throughout all generations.
72:6 May he be like rain that falls on the mown grass, like showers that water the earth.
72:7 In his days may righteousness flourish and peace abound, until the moon is no more.
72:10 May the kings of Tarshish and of the isles render him tribute, may the kings of Sheba and Seba bring gifts.
72:11 May all kings fall down before him, all nations give him service.
72:12 For he delivers the needy when they call, the poor and those who have no helper.
72:13 He has pity on the weak and the needy, and saves the lives of the needy.
72:14 From oppression and violence he redeems their life; and precious is their blood in his sight.
I wrote about the Epistle and Gospel for this feast day last year. The readings are the same every year, so do not be dissuaded by seeing Year C in the title:
Epiphany — Epistle (Ephesians 3:1-12)
Epiphany — Gospel (Matthew 2:1-12)
Other helpful past posts on this feast day are below:
A Lutheran pastor reflects on the Epiphany
More Lutheran reflections on the Epiphany
Remembering the Epiphany in chalk
Why the Epiphany is so important — a Lutheran perspective
A Lutheran perspective on the Magi
What to remember about Epiphany
Jesuit astronomer discusses the Star of Bethlehem (2016)
New Year's Day was traditionally the Feast of the Circumcision of Christ.
The stained glass representation of the event is probably one of a kind. I don't know the name or location of the church.
The Circumcision represents the first shedding of our Lord's blood for mankind. Read more about it below in my post from 2010:
January 1 – Feast of the Circumcision of Christ
My post from 2013 explains that the traditional Protestant denominations recognised this day, along with the Catholic Church:
New Year's Day: the Circumcision — and Naming — of Christ Jesus
Today, it is largely ignored — or rededicated, which is what the Catholics did:
Solemnity of Mary the Mother of God
In the midst of our celebrations with families and friends, let us remember that New Year's Day is also