You are currently browsing the tag archive for the 'Mark Harper' tag.
Omicron has British politicians reaching for the Control button yet again.
On Tuesday, November 30, 2021, the House of Commons voted overwhelmingly for new face-covering restrictions: 434 to 23. The new self-isolation rules also passed: 431 to 36.
I watched the three-hour debate that afternoon. Apart from the dissenters — all Conservative MPs — it was soul destroying, particularly since there were only three Labour MPs in attendance!
The debate transcript is on Hansard. Excerpts follow, emphases mine.
Maggie Throup was the minister who laid out the restrictions on face coverings for the next three weeks and new self-isolation rules for the next three months. She also closed the debate prior to the division (vote).
This debate concerned the wearing of masks for the next three weeks on public transport, including taxis, and in shops, post offices, banks, beauty salons, takeaways, veterinary clinics and driving instruction vehicles.
Throup did not list all of those. She did add that exemptions are in place:
Given the potential severity of the consequences of not responding swiftly to this new variant, the Government have taken decisive action to bring back compulsory face-covering wearing in an array of settings. Face coverings are again compulsory in shops and on public transport, unless an individual has a medical exemption or a reasonable excuse.
It is illegal for anyone to query why or what the exemption/excuse is.
As many organisations are now cancelling large Christmas celebrations in light of the Omicron variant, Sir Desmond Swayne was rightly concerned about the hospitality industry, which has only started recovering from a long lockdown during the first half of this year:
Will the Minister deprecate those public appointees who, notwithstanding the clear proportionate advice of the chief scientific adviser, have been on the airwaves telling people that they should not socialise, to the huge detriment of people's wellbeing and of an industry struggling to recover from earlier lockdowns?
Throup replied saying that the restrictions were:
proportionate, precautionary and balanced, and are being made in response to the specific threat.
These restrictions will expire in three weeks' time, at which point Parliament will be in Christmas recess. Therefore, if they need to be extended, the Government could automatically do so without another vote.
The Shadow (Opposition) Health Minister, Alex Norris (Labour), said that he was grateful the restrictions were brought forward for a vote.
Mark Harper, a doughty opponent of coronavirus restrictions, intervened in Norris's speech, saying that Parliament should be recalled during Christmas recess if there were an extension or a strengthening of these restrictions:
I am very pleased to hear the hon. Gentleman say that about parliamentary scrutiny. He will know that yesterday I asked the Government for assurances if they were to want to extend or strengthen these measures after the House has risen for the Christmas recess, as I feel that if that is the case the House should either continue sitting or be recalled. In answer to my question, the Leader of the House suggested that it would be up to the House. I therefore ask this of the hon. Gentleman speaking for the Opposition: if the Government were to bring forward strengthened measures or want to extend them after the House has risen, would the Opposition support the House being recalled so that we can debate and vote on the matters in advance, or is he prepared to give the Government a blank cheque?
Another Conservative MP, Karl McCartney, asked Norris whether he preferred a recall before or after Christmas.
Norris refused to commit a preference for either time period.
Sir Graham Brady, who chairs the 1922 Committee of backbench Conservative MPs, asked why the Government's regulations had become effective at 4 a.m. on the day of the debate, which was held in the afternoon:
Why on earth did the regulations come into force at 4 am today when we are here now, at 20 minutes to 2 in the afternoon, debating them? Surely it would have been possible to have a debate yesterday, or indeed to delay their implementation until this afternoon. I think that indicates a rather casual attitude to parliamentary scrutiny that persists in Government.
My right hon. Friend the Member for Forest of Dean (Mr Harper) has asked important questions about what will happen if the regulations are renewed after the three-week period, when the House is not sitting. We still have no clarity as to whether the House would be recalled or whether the regulations would simply be extended for a period of weeks without the House having the opportunity to comment.
Mark Harper noted that there was plenty of time for the debate on Monday evening, since the House of Commons had adjourned early:
It is also worth saying that one of the things we get from Ministers when we press them on these things is about parliamentary time, but my hon. Friend will know that the House normally sits until 10.30 pm on a Monday. Looking at yesterday's performance, the House got to the Adjournment debate at about quarter past 7. There were hours yesterday when the House could easily have debated both these measures, which means we could have debated them before they came into force. Even the Opposition agree that that is invariably the better solution when it is at all possible.
Sir Graham Brady agreed:
Absolutely. As a former Chief Whip, my right hon. Friend knows very well that there is always parliamentary time available when the Government want to do something; it is only when they are reluctant to do something that parliamentary time becomes elusive.
There is a further question as to why only one of the instruments before us has an expiry date in the regulations. Surely it would have been better to put an expiry date in place, which would have required some positive action to renew or extend the regulations if that was deemed necessary.
A few minutes later he said:
In the summer of 2020, the Prime Minister said that it was time to move on and time to start to trust people to make decisions for themselves. I rejoiced at that and thought what a wonderful thing it was that we were moving to a point where we would advise people, inform people and make sure they had the best evidence to make decisions in their own lives. Now, however, we see the first instinct of the Government when we do not even have any evidence that the omicron variant is worse in its effects. There is some suggestion from South Africa that it might be less severe, but the Government's first instinct is to introduce further compulsory measures and regulations relating to self-isolation and to face coverings in some settings but only until 20 December, plus measures that affect the travel industry, particularly the move back to PCR tests on day two.
He added:
We cannot move, as we appear to have done, to an environment in which the Government simply assume they can instruct us whenever there is the first small evidence from anywhere in the world of a new strain that might behave in a different way, and new and potentially swingeing public health measures are put in place. I ask Ministers to consider the implications of that and for looking at other diseases. Will we start to treat other diseases and viruses in the same way, assuming the best thing to do is to compel people and instruct them on what actions they need to take?
He was clearly disappointed with the new regulations and the continuing Coronavirus Act 2020:
We have now lived it for 18 months and we can see this reaching ahead. We think back to when the Coronavirus Act 2020 was renewed again, taking us through to spring next year, and the assurances we were given that that would be the last time. I thought we would not need this kind of legislation again, but we see the Government's immediate assumption that they should reach for new controls, new compulsion and new rules to inflict on the British people. We need to move away from that and back to a world where we trust people, engage with the public and recognise that the Government are there to serve the people, not the other way around.
Steve Brine pointed out the lack of MPs on the Opposition benches:
It was bad enough when the extension of the Coronavirus Act 2020 was nodded through without a vote. There has been lots of excitement and flurry recently about Members of Parliament and the work that we do. There is now one Labour Back Bencher, one Liberal Democrat—albeit that she is one twelfth of the parliamentary party—and one Democratic Unionist party Member in the Chamber. I understand why SNP Members are not here in force, because they rightly do not vote on English matters, but I think that this is something that the public should be concerned about. We are making an impact on their lives today, and it is a disgrace that this House is so empty.
Is anybody other than the Minister going to speak in favour of the regulations today? In the House of Commons, in my experience of 11 and a half years, you do not just have to win the vote; you have to win the argument as well. Of course the Government will win the vote today, because the Opposition—who always say "How high do you want us to jump?" when the Government propose new restrictions on our lives—will pretend to ask difficult questions while voting for the restrictions anyway. They said that they would vote for them before they had even seen the published regulations. Frankly, I think that that is a derogation of duty from Her Majesty's Opposition.
He questioned the way the new self-isolation text was worded:
Under new regulation 2B(1)(ba)—I know; how are the public meant to follow this?—of the Health Protection (Coronavirus, Restrictions) (Self-Isolation) (England) Regulations 2020, if one child in a class of 30 has had close contact with someone who
"is suspected of, or confirmed as, having an Omicron variant",
presumably the other 29 are out. We are not just looking at a pingdemic in our economy and in our businesses; we are looking at a pingdemic that will devastate education again. After everything that we have learned—everything that I have felt in my own family—are we really, seriously, going to do that to our children again?
He deplored the fact that schools are cancelling Nativity plays and that big Christmas celebrations are being cancelled:
What concerns me is the chilling effect that this is having on the rest of our society. The fact that No. 10 Downing Street, the centre of government, has taken to the national newspapers today to ask head teachers not to cancel nativity plays because of the announcement that we made on Saturday night makes me ask, "What on earth are we doing?"
We should think of the effect that this is having on confidence, on society and on hospitality. Those in hospitality have put everything into this Christmas in order to survive and to save their year. There is nothing in these regulations that says Christmas parties must be cancelled—unless, of course, Dr Harries [head of the new Health Security Agency] is in charge—but there is everything in the language and the narrative coming out of the Government right now that is causing Christmas parties to be cancelled left, right and centre. I have seen organisations in my constituency cancel events that were due to happen within the next few weeks, on a "just in case" basis. These regulations will have a chilling effect, and we should not underestimate that just because it is not written in black and white.
Brine questioned whether the Department for Health and Social Care consulted other government departments before coming up with these restrictions. Travel reservations will decrease once again. Travel agencies are also adversely affected.
Mark Harper intervened to say that the Government has not been involving other departments in coronavirus legislation:
My hon. Friend has touched on an important point about the process within Government to ensure that all aspects are considered. What normally happens is that regulations are thought about and there is a right-round process—which, for the benefit of those listening to the debate, means that all Government Departments have the opportunity to provide an input. One thing we have discovered is that in the case of covid regulations, that right-round process does not operate in the normal way. Through my hon. Friend, I ask the Minister to clarify in her winding-up speech whether, as these regulations were being drafted, other Departments were consulted and given the usual opportunity to provide an input, or whether this was done purely in the Department of Health and No. 10 Downing Street.
Sir Christopher Chope gave a long but excellent speech.
He noted that most people who wear masks are not wearing them correctly, rendering them useless:
Very few people wear their face mask correctly. The World Health Organisation's advice says that people should wash their hands as soon as they take off their face mask, that they should discard temporary face masks and that they should wash their hands again when they put on a fresh face mask.
I had a discussion with Mr Speaker on this subject some months ago and, while we were having that discussion, one of our colleagues came into the Tea Room wearing a mask, took it off and put it on the breakfast table. I said to Mr Speaker that it really makes my point. Frankly, if we are talking about public hygiene and public health, the Government should be saying, "If you think you want to wear a mask, go and wear a mask but, for crying out loud, make sure you don't contaminate yourself and others by not wearing it correctly."
He said that he could not vote in favour of the restrictions:
I cannot support these oppressive, authoritarian and dictatorial regulations, which are neither necessary nor desirable. They will have an adverse effect on lives, livelihoods and the mental health of our constituents. The Secretary of State for Health and Social Care considers that
"the requirements imposed by these Regulations are proportionate to what they seek to achieve, which is a public health response to the threat."
Where is the evidence? The Under-Secretary of State for Health and Social Care, my hon. Friend the Member for Erewash (Maggie Throup), adduced no evidence whatsoever, and there is no regulatory impact assessment—the excuse is that the regulations will be in force for less than a year. Why is there no regulatory impact assessment? Why are we being asked to support a policy for which there is no evidence?
If there had been a regulatory impact assessment, there would be a requirement on the Government under the regulation rules of the Cabinet Office to put forward the possible alternatives to these regulations. We need goal-setting requirements, rather than prescription. More and more prescription seems to be the Government's recipe.
To take an example, why is a shopkeeper not allowed to permit people to shop without wearing a face covering, provided those people have had a proper vaccination? Why is the keeper of a small shop not allowed to keep their front door open and allow people to go in and out without the need to wear a face covering—there would be adequate ventilation—or perhaps, as some small shops in my constituency do, have a one-in, one-out rule so that there is only one person in the shop with them? Why are we not allowing shops to have that freedom?
If we want to have a consistent policy, why are we treating those who have been fully vaccinated in the same way as those who have not been fully vaccinated? That seems to be wholly inconsistent with the regulations introduced by the Government in relation to people who work in care homes, and they propose to bring in similar restrictions for those working in the health service. If, having required those people to be double-vaccinated, we are saying that they are not in a privileged position when it comes to going into their local shop, what is the point of depriving those who have not been double-vaccinated of their right to work? There does not seem to be any consistency.
He also pointed out an inconsistency on mask wearing exemptions which Maggie Throup said will be corrected.
He concluded:
Obviously, people out there will be wondering about exemptions and reasonable excuses. The hon. Member for Sheffield South East (Mr Betts), who chairs the Select Committee on Levelling Up, Housing and Communities, drew attention in his intervention to the fact that young people are going around in shopping centres saying that they have a reasonable excuse for not complying with the regulations and for not wearing face masks. What is the problem with that? If people have a reasonable excuse for not wearing face coverings, let us not get too fussed about it. That is why these regulations are part of a scaremongering propaganda campaign on the part of the Government that is designed to try to stop or restrict social interaction between social animals who happen to be living in the United Kingdom. That is potentially the most damaging aspect of the regulations before us today: they are designed to suppress freedom of the individual and to suppress social contact and they are doing that through unreasonable fearmongering.
Craig Mackinlay said there were too many absurdities in the regulations for him to support them:
We are, though, left with a gross absurdity that will perhaps face everyone in the House over the next few weeks. When someone goes to the off-licence on the way to a party later, it might take them only 45 seconds to get their tipple of choice but they will have to wear a mask on pain of a fine. They can then make their way to a house party, with 100 people or perhaps more—perhaps an infinite number of people—where it will be enclosed, warm, cosy and friendly and they can take that same face mask off. Really? It is an infantile proposal and we are in danger of falling down the same absurdities as we fell down before, with the madness of the couple who could walk across a golf course but dare not play on it. This is the absurdity that I have voted against previously and will vote against again.
Let me move on to the self-isolation requirements. I am afraid that the proposals mean we are going to fall into a new pingdemic. There is nothing in the regulations, in anything the Minister has said or in anything else I have heard to date to say that the testing regime will be backed up with proper genome sequencing at the right rate, so we can get back to a situation in which people can be told, "No, your contact was not omicron. You're fine." My hon. Friend the Member for Winchester picked up on a very dangerous phrase in the regulations, and that is "suspected of". I do not know what that means. I know what "confirmed as" means—to be confirmed through a proper genome-sequence test—but what about "suspected of"? When people get that phone call, text, email or ping from the NHS—if they have been daft enough to have the app on their phone—are they now going to hear, just because the words "suspected of" have been added, "Thou shalt be held indoors for 10 days"? This is where we end up with mission creep and the chilling effect that my hon. Friend the Member for Winchester mentioned.
I am going to be somewhat concerned about going to that Christmas party or that pub, because I have friends and family coming round for Christmas day. This legislation is going to have a dangerous pingdemic effect, either through a proper pingdemic or just through the effect of fear. I asked the hon. Member for Central Ayrshire (Dr Whitford), who spoke for the SNP and is knowledgeable on these matters, whether we might be able to get a new lateral flow test that is specific to omicron, but I think the answer is possibly no. We are in a confused state and I am concerned that the regulations will shatter businesses that are getting ready for Christmas. With the support of Opposition parties, sadly the regulations are likely to go through.
Mark Harper gave another excellent speech.
First, he pointed out that the NHS was not under strain from coronavirus patients, the usual rationale for restrictions, but rather a backlog of patients who could not be treated during the pandemic:
… it is not facing pressure from the number of patients in hospital because of covid, which is around 6% of total bed capacity. The NHS is under enormous pressure dealing with the significant number of patients who were both unable to be treated and scared away from the national health service during the pandemic. We must be careful not to repeat the mistake and scare away a whole new set of patients, as it will take the NHS another very significant period of time to deal with them. There is nothing about the measures that she suggested that will deal with those pressures; they will just make them worse.
He deplored the lack of evidence for the Government's coronavirus decisions:
I listened carefully to the speech of my hon. Friend the Member for Altrincham and Sale West (Sir Graham Brady), and I agree that it is disappointing that we have moved away from a model where the Government lay out the evidence and the arguments and allow people to make their own decisions. That was a big choice that the Government made last year, and I am very disappointed that they have moved away from it. Weighing against that—this was set out very clearly by the Chairman of the Transport Committee, my hon. Friend the Member for Bexhill and Battle (Huw Merriman), and my hon. Friend the Member for Winchester (Steve Brine), a distinguished former public health Minister—is that at least those regulations have quite a tight expiry date, and they will expire in three weeks' time. Although I do not like the move back to mandating, I am prepared on this occasion—balancing up the pressures, and because there is an expiry date—not to oppose the regulations, but I will not support them either.
In the end, he voted against the self-isolation regulations.
He was also concerned about the expiry date occurring during Christmas recess, favouring a recall, if necessary:
My final point is the one that I made yesterday. Ministers have said that they will review the measures in three weeks' time, as of yesterday. That would be 20 December, when the House will have risen for the Christmas recess—I touched on this in my intervention on the Opposition spokesman. If any of the measures are to be extended, or if further measures are to be brought in, it would be unacceptable for Ministers to do it by decree, which is effectively what the Minister at the Dispatch Box did with these two orders. They should be brought forward to this House for a debate in advance of their coming in. If we have to sit in the days running up to Christmas, so be it. Many people in this country work over the Christmas period in many industries serving the public. We are better paid than most of those people, so if we have to come here and do our jobs, working on behalf of the public, to scrutinise the laws that affect their lives, then I for one am very happy to do so. It would be a failure of the responsibilities that Ministers have if they do not seek to keep the House sitting or recall it if they wish to take those powers. Ministers are accountable to the House and to our constituents through us, and they would be wise never to forget it.
You can watch his speech here:
Steve Baker followed Mark Harper.
He has been consistently concerned about the erosion of civil liberties:
… the issue is that we are taking away the public's right to choose what they do, based on flimsy and uncertain evidence. We do not know the extent to which this new variant will escape the vaccines and we do not know how harmful it would be. This debate goes to the heart of the nature of the society that we are creating.
… now that we have got the case fatality rate down to a comparable level with that of flu, we should be living with coronavirus like we live with flu. As my hon. Friend asked, are we going to manage other diseases like this?
Let me turn to the point that I really want to flesh out. The Government's approach seems to be to say, "Better safe than sorry. You can't be too careful.". The trouble is that we really can be too careful. There is a problem that I call tunnel vision and my friend, Professor Paul Dolan from the London School of Economics, calls situational blindness, whereby we end up looking only at the disease. My hon. Friend the Member for Winchester [Steve Brine] has set out brilliantly the harm that will be done to children. I cannot begin to understand the psychological harm to children of being in masks all the time; we cannot go back and repeat the experience of a missed nativity play, and so on …
Where is the hope from the Government? I know young people who are demoralised and depressed, and who have been telling me that we will go back into lockdown, and I have been saying, "No, because the vaccines are working and I do not believe that Conservative Ministers will do this to us", but we have already started to see the scope creep, the mission creep, and the goalposts perhaps being slightly unshackled from the ground, ready to be moved.
Today's debate is not about face coverings or the coming pingdemic through self-isolation measures. It is about how we react and the kind of nation and civilisation that we are creating in the context of this new disease. What is the relationship between the state and the individual? Are we to be empty vessels or mere automata—things to be managed, as if a problem? Or are we free spirits with, for want of a better term, a soul? We are free spirits with a soul—people who deserve the dignity of choice and the meaning in our lives that comes from taking responsibility. It is possible that meaning in our lives comes from little else. This is a fundamental choice between heading towards heaven and heading towards hell. If we continue to react to these fears and uncertainties by taking the authoritarian course, without impact assessments—because the regulations are only temporary, you know—we are embarked on that downward course.
Even loneliness shortens lives. Again, Paul Dolan has been very clear with me that loneliness cuts lives short, and yet we find an official going beyond Government policy to say that we should not have unnecessary socialising. The most extraordinary set of choices are being taken because of an overwhelming, narrow focus on the one issue of coronavirus. It falls on Ministers to provide the lead, the breadth of thinking, the vision and the values to set out what broad kind of society we are trying to create. Where are we going as a society and civilisation? What will be our redemption and salvation? How will we provide that hope for our future? I believe that it will be by having faith in one another. The public are not fools. We are not here to govern idiots. I have faith in the British public that they can choose for themselves to do the right thing: to wear a mask when it is sensible, to pay attention to the level of cases, to choose for themselves whether they go to a restaurant, and, indeed, to choose whether they visit vulnerable relations in care homes—I could tell a sad story about that point …
He then told the story of a constituent who is currently stuck in South Africa without accommodation and badly needs a refill of his anti-anxiety medication.
Steve Baker concluded:
There is no plausible path set out before us that leads to a genuine public health emergency, yet the Government are choosing to react in this way. As a result, I am afraid that the Government are choosing that downward path towards, frankly, hell—the hell of minute management of our lives by edict, with nothing that we can do about it and not even a say in advance in Parliament—and, incredibly, a clear majority of this House is going along with it. Some of us today have to take a decision to vote no to everything. I, for one, intend to chart a course towards heaven, and I hope that hon. Members will come with me.
You can see his speech here:
Bob Seely's speech criticised Neil Ferguson's deeply flawed modelling over the past 20 years:
I want to look particularly at Imperial College and Professor Ferguson. I have a great deal of respect for them and I will be careful how I phrase this, but I am concerned that some of the forecasting we have had has had a track record in, frankly, getting it wrong repeatedly. In 2001, Professor Ferguson predicted 150,000 human deaths from foot-and-mouth; under 200 died. In 2002, he predicted between 50 and 50,000 deaths from BSE; in the end, 177 died. In 2005, he said that 150 million people could be killed by bird flu; 282 died. In 2009, a Government estimate based on his advice said that a "reasonable worst-case scenario" for swine flu would lead to 65,000 British deaths; in the end, 457 people died. I am happy to be corrected on any of those points, but that is the publicly available information.
Moving forward to covid, Ferguson predicted 85,000 deaths in Sweden; in fact, 6,000 Swedes have died. Anders Tegnell, Sweden's chief epidemiologist, said in September 2020:
"We looked at the"
Imperial
"model and we could see that the variables that were put into the model were quite extreme…Why did you choose the variables that gave extreme results?
I love experts—don't get me wrong; I know we sometimes have our issues with them—but it is helpful if they are right, if only very occasionally. Johan Giesecke, Sweden's former chief epidemiologist, said that Ferguson's models were "not very good". The Washington Post quoted Giesecke as saying that Imperial's forecasts were "almost hysterical". This is the forecasting that has been, in part, driving Government action.
In this country, oncology professor Angus Dalgleish, in this country, described Ferguson's modelling as "lurid predictions". He said that Ferguson and his colleagues were getting it "spectacularly wrong". He said:
"Unfortunately, we have a Sage committee advising a government that is devoid of any scientific expertise, on speculative concepts such as the R number"—
which we now all know is the reproductive rate—
"and the need for everyone to stay indoors, even though the evidence strongly suggests that people are less likely to catch Covid-19 outside."
So some of the scientific evidence may have actually driven the rising covid rates in the same way that going into hospital may have been the place that people caught covid and died from it.
Viscount Ridley has criticised Ferguson's modelling. Lund University has applied Ferguson's models and found a massive difference between his predictions and what actually happened. Professor Michael Thrusfield from Edinburgh University said that Ferguson's previous modelling of foot-and-mouth was "severely flawed".
Bob Seely gave many more examples. He then said:
Every time Professor Ferguson's forecasts have been verifiable, they have been seen to be very badly flawed, and this is a serious man and a serious university.
He concluded:
We need a precautionary principle, but we need a sense of balance so that we do not overstep the mark, damage our society, damage our young people and damage poorer people by seeking to control when we need to learn to live with this. My final question to the Minister is: will the Government look into forecasting and perhaps hold an inquiry into the success of forecasting and what we can learn from it, so that we do it less badly in future?
Dr Andrew Murrison, who is a practising physician, voted for the mask restrictions but against the isolation ones.
He remains concerned about the long term effects of these measures on the public and businesses:
While they have been happy to go along with some of the impositions that we have had over the past 18 months, they are now coming to the point where they are thinking, "This could basically be the new normal. This will go on and on, and on what basis will we continue to invest in our businesses if every few months we have these kinds of things and goodness knows what else that may follow?" I am worried about that.
I am also deeply worried, as other hon. and right hon. Members have pointed out, about this "suspected of" bit. That seems to me to be rather clumsy and I am not comfortable with it. Presumably, anybody showing any coronavirus symptoms could be "suspected of" having the omicron variant …
The Government are right to be cautious—of course they are—but we also need a sense of proportion. We need to understand that everything we do in this place with regard to regulation has a consequence for liberty and livelihoods, for the economy in general and for young people in particular. I made that point in connection with the apparent suggestion of the hon. Member for St Albans (Daisy Cooper) that it was a no-cost measure. We need to be careful about the impact that it all has on young people and especially on mental health.
This is so depressing. It is hard to predict how this will affect Boris in polling. Surprisingly, many people in England support the restrictions.
Tomorrow's post will look at the reaction around England to the new restrictions.
Without a vote on October 19, 2021, in the House of Commons, the Coronavirus Act 2020 has been renewed again until March 24, 2022.
Not enough MPs rebelled to trigger a division (vote):
Interestingly, Bill Gates was in London on Monday. The Queen shook hands with him and he met with Prime Minister Boris Johnson.
As usual, Mark Harper (Conservative) was the only MP who has continued to push back against this questionable piece of legislation. He rightly pointed out that this is the first time that Labour have complained about lack of scrutiny:
Labour have never opposed the Coronavirus Act.
A few other MPs, mostly Conservative, spoke up at Tuesday's debate. This was probably the only time I've agreed with Labour's Dawn Butler:
The Act has always been presented on the Floor of the House as an all-or-nothing Bill; MPs never have an opportunity to change, amend or scrutinise it, so I think that the Secretary of State is just a little misleading in how he is presenting it to the House today …
Unintentionally misleading.
It would appear that MPs did not clamour for a vote because some of the Act's provisions have expired.
However, the driver behind the powers of the Coronavirus Act 2020 lie in a separate public health act from 1984 (oddly enough).
The Mirror, a Labour paper, explains (emphases mine):
Facing pressure from Tory MPs, Boris Johnson announced that the vast majority of Coronavirus Act powers – including on detention, events, gatherings, shops and restaurants and schools – would expire last month.
The means only a few of the more draconian powers – including the power to suspend port operations – now remain in the Act.
However, the Act also includes laws designed to improve the state's response to the pandemic.
Those include the temporary registration of social workers, paramedics and other NHS staff if trainees or retirees need to surge into the system, and the ability to pay sick pay from day one of absence.
Labour MP Dawn Butler said the "authoritarian" Act had been passed with "no scrutiny" and "it was never proportionate".
She added she was "pleased" that the most draconian powers – including detention powers – had been removed.
No one blamed Sajid Javid, still newish in his role as Health Secretary. It was the principle of the legislation and the way it was rolled out last year.
Of course, every Briton expects the NHS to be under pressure again this year. It's been under pressure every winter since I moved here decades ago.
Sajid Javid said:
"We do certainly expect more pressure as we head into winter, we've been very open about that and that is why the vaccination programme, both the Covid vaccination programme, the boosters and the flu vaccination programme remain important.
"But there are provisions in this Act which are still, I believe, still necessary and proportionate to help with the pressure … "
At the end of the debate, Deputy Speaker Rosie Winterton (Labour) took the mood of the Commons. Too few Noes spoke — to much laughter — in a near-empty House. Sickening, as if this were an in-joke. It probably is:
What an insult to the taxpayers who pay MPs' salaries and expenses.
Meanwhile, it will come as no surprise that various scientists have been pressing the Government to quickly implement 'Plan B', which would mean a return to masks and more restrictions.
It looks as if we will be stuck in this downward spiral for some time to come.
On Thursday, September 9, the Scottish parliament voted in a motion to implement vaccine passports for the nation, beginning October 1:
Patrick Harvie's Greens, who are in a new alliance with the governing SNP, changed their minds about vaccine passports and decided to vote in favour of them:
Some of the MSPs lost their internet connection during the vote. That does not matter, because they, along with MSPs voting from home, can let the moderator know and she will allow them to cast their vote in person or over the telephone. Those votes are broadcast in the chamber.
The incident gives me a chance to show you the interior of Holyrood, where MSPs meet:
The day before the Holyrood vote, MPs in Westminster debated the implemention vaccine passports for England.
Nadhim Zahawi, the vaccines minister, gave a statement about the plans. It did not go well for him.
MPs — including his fellow Conservatives — quoted his previous statements in which he said the passports would not be implemented domestically.
William Wragg (Con), a member of the awkward squad of backbenchers, chided Zahawi (emphases mine):
What a load of rubbish. I do not believe that my hon. Friend believes a word he just uttered, because I remember him stating very persuasively my position, which we shared at the time, that this measure would be discriminatory. Yet he is sent to the Dispatch Box to defend the indefensible. We in this House seem prepared to have a needless fight over this issue. It is completely unnecessary. We all agree that people should be encouraged to have the vaccine, and I again encourage everybody to do so, but to go down this route, which is overtly discriminatory, will be utterly damaging to the fabric of society.
Zahawi replied:
I am grateful to my hon. Friend, who has made his view clear to me on many occasions. It pains me to have to take a step like this, which we do not take lightly, but the flipside to that is that if we do not and the virus causes super-spreader events in nightclubs and I have to stand at the Dispatch Box and announce to the House that we have to close the sector, that would be much more painful to me.
Mark Harper, another Conservative who has opposed coronavirus restrictions, voiced his disapproval:
I have to say that I agree with the Chairman of the Public Administration and Constitutional Affairs Committee, my hon. Friend the Member for Hazel Grove (Mr Wragg). The Minister set out earlier this year that this policy was discriminatory. He was right then and that remains the case. It is a discriminatory policy. The vaccines are fantastically effective at reducing hospitalisation and death. They are very much less effective in reducing transmission of the Delta variant. This is a pointless policy with damaging effects. I am afraid that the Minister is picking an unnecessary fight with his own colleagues. I say to him that the Government should think again. The Leader of the House has been clear that we do not believe—the Government do not believe—that this policy is necessary for us to meet here in a crowded place. Let us not have one rule for Members of Parliament and another rule for everybody else. Drop this policy.
Zahawi replied, saying he hoped the vaccine passports would be temporary:
This is not something that we enter into lightly, but it is part of our armoury to help us transition over the winter months from pandemic to endemic status. I hope to be able to stand at this Dispatch Box very soon after that and be able to share with the House that we do not need to do this any more as we will be dealing with the virus through an annual vaccination programme.
An SNP MP hoped there would be proportionality:
I pay tribute to all those involved in the vaccination programme. It has been extraordinary. In Scotland, we have 4.1 million adults with a first dose and almost 4 million with a second dose, which means that north of 90% of all adults have had at least one dose. It is a fantastic result across the UK since last December, but the pandemic is not over. Lives are still at risk and the pressures on the NHS are very real, so we in Scotland are introducing a vaccine passport, but, broadly, it will be limited to nightclubs, outdoor standing events with more than 4,000 people and any event with more than 10,000 people. While the rules in England may be slightly different, I hope that they are as proportionate as that.
Zahawi said that more details would be forthcoming.
Zahawi's voice faltered several times during the debate:
It pains me to have to stand at the Dispatch Box and implement something that goes against the DNA of this Minister and his Prime Minister, but we are living through difficult and unprecedented times. As one of the major economies of the world, our four nations have done an incredible job of implementing the vaccination programme. This is a precautionary measure to ensure that we can sustainably maintain the opening of all sectors of the economy.
A Liberal Democrat MP, Munira Wilson, picked up on Zahawi's delivery:
I almost feel sorry for the Minister because he really is struggling to defend this policy. However, he has failed to answer the fundamental question posed by my right hon. Friend the Member for Orkney and Shetland (Mr Carmichael) about this deeply illiberal, discriminatory and unnecessary policy: will this House get a vote on the implementation of covid vaccine passports—yes or no?
Zahawi answered:
There will be appropriate parliamentary scrutiny, as I have said today and in the past.
Not one MP approved of the proposed policy measure in the debate.
On Friday, September 10, news emerged that, if implemented, vaccine passports could open the way for sweeping powers. They could eventually become a national ID 'card'. The Telegraph's Madeline Grant tweeted:
The Telegraph's news that day cited an article from The Sun saying that we might have to have a vaccine passport to go to the pub:
Britons could be required to show vaccine passports at more businesses, the Culture Secretary has suggested amid reports the Prime Minister is preparing to unleash a "toolbox" of contingency measures. 
The Government is set to push ahead with mandatory Covid certification for nightclubs at the end of the month.
But The Sun reports that this will be widened to include other venues such as stadiums and pubs, which will be announced next week by Boris Johnson as part of plans to control the virus through the autumn and winter. 
Oliver Dowden told Sky News: "We will be looking at bringing in certification for nightclubs at end of the month.
"If there is a need to further extend that certification according to the public health need, we will look at doing so but we're always reluctant to impose more restrictions on businesses unless we really need to."
However, having voted in the unpopular increase in National Insurance contributions and the poll result showing a Labour lead for the first time since January, the Government reconsidered their stance on vaccine passports.
On Sunday, September 12, Health Secretary Sajid Javid appeared on the BBC's Andrew Marr Show to say that vaccine passports in England will not be going ahead. I would add 'for now', because this Government is on a right merry-go-round with regard to coronavirus policies:
Mark Harper MP welcomed the news:
Even Public Health England (PHE) statistics show two inoculations (I use the term advisedly) offer little protection:
TalkRADIO's Julia Hartley-Brewer points out that vaccine passports cannot save lives and are discriminatory:
Yet, Scotland's First Minister Nicola Sturgeon insists the decision to implement them north of the border is the right thing to do:
However, one of Scotland's coronavirus advisers, behavioural psychologist Stephen Reicher implied that England, not Scotland, made the right decision:
Guido Fawkes has a quote from Reicher (emphases in the original):
They are a double edged sword. Passports accelerate uptake in the willing but accentuate opposition in the sceptical. They increase safety but can increase complacency.
Quite a departure from Sturgeon's claim that they "have part to play". At least she insisted they were "a very limited scheme"…
Scotland could still backtrack on vaccine passports, as their September 9 vote was on a motion only, not legislation:
It is good to see that politicians are taking note of the public mood — for once.
This week, Prime Minister Boris Johnson postponed Freedom Day from June 21 to July 19, 2021.
Although a vote on this passed comfortably on Wednesday, June 16 — 489 to 60 — the number of rebel MPs, mostly Conservative, increased compared with previous votes on coronavirus restrictions. This page shows who voted No.
Boris and Matt Hancock might want to rethink their dependence on the lefty scientists of SAGE, but will they?
SAGE are effectively running this nation … into the ground.
Chesham & Amersham by-election upset
In addition, on Thursday, June 17, the Conservatives lost a by-election in Chesham & Amersham in leafy Buckinghamshire, not far from London. It had been a safe Conservative seat since the 1970s. A journalist from the Financial Times tweeted that he was sure they would win it once again:
In reality, it was a hat made out of fabric. Jim Pickard took three small bites of it, washed down with water. Sensible, as it could have been made in the world's largest manufacturing country (no prizes for guessing correctly). H/T Guido Fawkes:
Now they have a Liberal Democrat MP, the lady pictured below standing next to party leader Ed Davey MP. The reply to the tweet blames the win on local opposition to a high speed railway (HS2) and to extending lockdown:
However, the Lib Dems never really opposed HS2:
The by-election took place because Dame Cheryl Gillan MP died on April 4. Despite a long term illness, she was an active participant in parliamentary debates until the end.
According to a Guido Fawkes reader, this was the vote tally on Thursday compared with 2019's general election:
2019 results:
Conservative 30,850
Lib Dems 14,627
Labour 7,166
2021 Votes:
Conservative 13,489
Lib Dems 21,517
Labour 622
The only consolation is that the Labour vote sank like a stone:
Coronavirus cases rise in Cornwall after G7 summit
The virus lives and is on the rise in Cornwall:
In addition to the G7 and half term, another factor could be the warm weather last Sunday, attracting people to beaches.
Guido Fawkes has maps and the figures (emphasis in the original):
Last week, both St. Ives and the Carbis Bay area had two positive cases respectively. Now, St. Ives has 36 cases, and Carbis Bay has 15. That's a 1,700% increase in the former, and a 650% rise in the latter…
One of Guido's readers replied that a hotel and university are responsible (emphases mine below):
Tosh. The rise in St Ives/Carbis Bay happened before G7 kicked off and was down to the staff in one hotel and is linked back to the plastic University at the top of Penryn.
Cases, however, are only positive tests. Not all should require hospitalisation.
Wednesday's vote in Parliament
On Wednesday, June 16, Matt Hancock opened the debate on coronaivirus restrictions in the House of Commons.
He said, in part:
Thanks to the protection of the vaccination programme, huge advances in treatments like dexamethasone, which was discovered a year ago today, and the resolve of the British people in following the rules that this House has laid down, we have been able to take the first three steps on our road map, removing restrictions and restoring colour to the nation, but we have always said that we would take each step at a time and look at the data and our four tests before deciding whether to proceed. The regulations before the House today put into effect our decision to pause step 4 on our roadmap until 19 July. Before outlining the regulations that will put this into effect, I would like to set out why we made this difficult but essential decision.
Unfortunately, there has been a significant change since we started on our journey down the road map in February. A new variant has given the virus extra legs, both because it spreads more easily and because there is some evidence that the risk of hospitalisation is higher than for the alpha variant, which was, of course, previously dominant in this country. The delta variant now accounts for 96% of new cases. The number of cases is rising and hospitalisations are starting to rise, too—they are up 48% over the past week. The number of deaths in England is thankfully not rising and remains very low, but, as I told the House on Monday, we do not yet know the extent to which the link between hospitalisations and deaths has been broken, so we propose to give the NHS a few more crucial weeks to get those remaining jabs into the arms of those who need them.
Mark Harper (Con) intervened:
Can I just ask my right hon. Friend what we expect to achieve in the four weeks? I think I am right in saying that there are 1.3 million people in priority groups one to nine who have yet to have a second dose of the vaccination. The good point is that that means we have vaccinated 96% of people in those groups, but I just wonder—after four weeks, I doubt that we will get to 100%, so there will still be a significant number of people in those groups not vaccinated with two doses, and at that point, there is still going to be some risk. My worry, and the worry of others, is that we are going to get to this point in four weeks' time and we will just be back here all over again extending the restrictions. That is what we are concerned about.
Hancock said he was sure that four weeks would be sufficient. He's said that before.
Steve Baker (Con) also intervened:
Is not the problem with the two-week checkpoint that it creates another moment of hope for people who still feel even these restrictions very acutely, and that if we create hope and then shift the goalposts again, people will continue to deepen their despair? What will he say to those people?
Hancock said the public understood the reasons for the delay.
After Hancock finished speaking, it was the turn of the Shadow Health Secretary Jonathan Ashworth (Lab) to respond.
Ashworth largely agreed with the Government's extension to Freedom Day, but he rightly posed questions, such as this one:
Will we continue wearing masks?
At which point, Desmond Swayne (Con), who wears a silk scarf instead of a mask, shouted:
No!
Steve Brine (Con), former Public Health minister, intervened, recalling a bad flu year:
The right hon. Gentleman is right: we had a battle royal with influenza in the first year that I was in the job, but the difference was that we did not have any non-pharmaceutical interventions. Our interventions were about the take-up of the vaccine—yes, for children as well as for adults, especially the vulnerable. One of our chief advisers, the deputy chief medical officer then, one Professor Chris Whitty, never suggested masks, let alone closing schools—just a really good roll-out of the flu vaccine. We lost 22,000 people that year. Never were those numbers rolled on BBC News; never did we know the R number, but there was a point where we accepted an element of risk in society. I guess that was the point of my earlier intervention on the hon. Gentleman: what element of risk is he prepared to accept? Because that is what it comes down to—our own mortality is part of the human condition.
Ashworth replied, in part:
I do not want to see it done by some of the wider restrictions and lockdowns that we have heard about. That is why I would be interested to know whether the Department has developed plans for restrictions this winter and whether the Secretary of State has been discussing that with Whitehall colleagues.
Mark Harper intervened again:
On the point about the restrictions, I know that those discussions are going on because I have seen documents from within Government with very detailed suggestions about what measures may continue. I asked the Secretary of State about this when he was in the Commons earlier this week, and he did not rule out bringing in restrictions this winter. That is partly why some Conservative Members are very concerned and why we are not going to vote for these regulations today. However, I want to take the right hon. Gentleman back to his comments on what Chris Hopson said about the fact that the NHS is very busy at the moment. There is a danger here. I am very sympathetic to colleagues who work in the NHS, who have done a fantastic job, but we cannot get to a point where we restrict and manage society in order to manage NHS waiting lists. That is not the right way round. The NHS is there to serve society. If we need to enable it to do that, we have to think of a way of doing it other than putting restrictions on the rest of society. That is not a sustainable or a desirable position, but it is the logical consequence of what Chris Hopson was saying earlier this month.
Here's the video, which begins with Ashworth sitting down to give way to Harper:
Ashworth replied, beginning with this:
Even though we will find ourselves in different Lobbies this evening, I think there is more in common between us than perhaps one might expect. I do not want restrictions to remain in place for any longer than they need to. I want to move to a system where we are trying to push down covid infection rates by, yes, rolling out vaccination as far and as fast as possible to everybody, but also putting in place the proper framework so that those who are ill or a contact of someone who has been ill with covid is able to isolate themselves.
He took more interventions from Conservative MPs, then concluded:
The House is being asked to extend these restrictions, but there are a number of pressing issues. First, many of us have been contacted by business people in our constituencies who are deeply concerned about the extension of these restrictions. For my constituency in Leicester, which has been living under a form of restrictions more severe than other parts of the country, other than perhaps parts of Greater Manchester, this has been particularly devastating. I hope that the Government will be putting in place full support for businesses such as mine in Leicester and Greater Manchester and elsewhere.
The second issue, which we have touched on a little bit, is whether these restrictions will ever end, or whether the Prime Minister has trapped us in Hotel California, where we can never leave. He has talked about 19 July as the terminus date, but the explanatory notes themselves say that the four tests will apply on 19 July, and that these four weeks will be used to gather more data.
Hancock said later on that July 19 is still the terminus date and that data would be examined in two weeks' time.
The general debate took off from there, with Sir Desmond Swayne (Con), the original rebel, the first to speak. He criticised SAGE and one of its members, Susan Michie, the Communist:
I never believed that it was proportionate, even from the outset, for Ministers to take such liberties with our liberty. I always thought that it was wrong for them to take our freedoms, even though they believed that they were acting in our best interests in an emergency, but by any measure that emergency has now passed and yet freedoms are still withheld and the Government will not allow us to assess for ourselves the risks that we are prepared to encounter in our ordinary, everyday lives. The Government do not trust the people whom they govern.
Many members of SAGE—a misnomer if ever there was one—have been out busily undermining public morale. One of them even shared her dystopian vision that we must all remain masked and distanced in perpetuity—a shocking, horrible prospect. The fact is that once the consequences of this virus in terms of their financial and health impacts have long been addressed, the moral impact will remain. The Government have set a disastrous precedent in terms of the future of liberty on these islands. I could understand it if we were a communist party, but this is the party that inherited the true wisdom of the Whig tradition. This is the party of Margaret Thatcher, who said that liberty was indivisible. This is the party that only recently elected a leader whom we believed was a libertarian. There is much on which we are going to have to reflect.
Here is the video of his remarks:
Smoking also came up in the debate:
Sir Charles Walker (Con), another early rebel, spoke. He wants a reform of SAGE. Excerpts follow:
I wish to try to be constructive about how we can improve SAGE. As you know, Mr Deputy Speaker, SAGE has huge power over our lives. It has power over whom we hug and hold. It has power over which businesses open and which businesses close. In essence, it has power over who keeps their job and who loses their job. We, too, in this place have great power, but our power is matched by accountability.
Accountability is very important in the exercising of power, so I want to suggest some reforms to SAGE—some quite technical reforms. First, there is a need for greater financial transparency from members of SAGE in line with that expected of Members of Parliament. For example, I think when we look at SAGE members, we should be able to see what their annual income is—not only from their substantive job, but from their pensions accrued or the pensions they might well be in receipt of. This is something that is freely available for all Members of Parliament. I think we should also know and constituents should know if they have any significant shareholdings in companies, in the same way that our constituents know if we have significant shareholdings in companies. We could also look at whether they get other forms of income—from rent, for example …
… in the case of young people, many SAGE experts say that young people should be working from home. We know that young people are now tied to their small kitchen table or in their bedroom in miserable environments—the new dark satanic mills—and working endless hours in appalling circumstances, because people with nice gardens and comfortable homes think that is what they should be doing.
There should also be far greater personal accountability. There should be no more, "Here is Sir Mark Walport—of SAGE, but here in a personal capacity". Nonsense! He is there because he is a member of SAGE. We should also have elections to SAGE, so we could see Sir Mark Walport, Professor Susan Michie, John Edmunds and regular talking heads in our TV studios challenged by people with a different perspective—people such as Professor Karol Sikora, Professor Paul Dolan, who is an expert on human behaviour and quality of life, and Professor Ellen Townsend, who has a huge interest in the welfare of children and adolescents who are now being plagued by anxiety and eating disorders …
So here it is: full financial disclosure from members of SAGE and full elections, or they advise the Government, and if they do not want to do that, but want to advise TV studios, they do that, but they do not do both.
Here is the video of his speech in full:
Graham Stringer (Lab), also a rebel, spoke next. He rightly said that MPs do not have enough scientific data to make an informed decision about restrictions. Excerpts follow:
As ever, it is an honour to follow the hon. Member for Broxbourne (Sir Charles Walker). On his interesting point about SAGE, we could do with full disclosure from the Government about all the facts that they have available to them on covid. In the Science and Technology Committee this morning, we were told that vaccinations have saved 14,000 lives. I have no doubt that that is an accurate figure, but there are many figures that have not been given. As we said the last time we debated this issue, only one side of the equation is given. Let me ask this question: how many lives have been lost in order to save capacity in the NHS? When it comes to looking at people untested and untreated for cancer, heart disease and other diseases, we will find that the figures are of a similar, if not greater, magnitude than the number of people who have died from covid …
There is a great deal more information that we require in order to make a rational decision about whether the lockdown should continue. I agree with the right hon. Member for New Forest West (Sir Desmond Swayne) that what we have here is the Government asking for emergency powers when there is no longer an emergency …
The Government have refused on a number of occasions to give out that information. They have run a campaign to scare people into accepting their decisions …
One of the things that has annoyed me most in the last 15 months is when the Prime Minister and the Secretary of State for Health and Social Care say, "We instruct you"—meaning the population—"to do various things," when there is nothing in the legislation that would give the Secretary of State or the Prime Minister the ability to instruct individuals. We live in a liberal democracy in which we pass laws that are enforced by the police, and then the courts make a decision if there is a prosecution, not one in which the Secretary of State acts like some kind of uniformed Minister of the Interior.
I will vote against the regulations today. We need a more direct debate on the issue and we need what Members have searched for—a straightforward comparison, with real statistics, of what risks everybody faces.
Steve Baker (Con) agreed with Mark Harper about society and the NHS:
I refer the House to the declarations that I have made relating to the Covid Recovery Group.
No one can deny the brilliance of the Government's—the NHS's—vaccination programme. By mid-April, the over-50s and the vulnerable had had their first vaccination, and overwhelmingly they have now had their second. That is reflected in the Office for National Statistics antibody data, which shows extraordinary levels for anyone over 50. Antibodies are there in that population, which is vulnerable to the disease.
That brings me to the best case that the Government could make for the regulations before the House, which is that the ability of the NHS to provide other healthcare could be compromised by admissions from a younger population, because a small percentage of a big number is still a big number. But the huge problem with that is that it concedes the point that our liberties can be used to manage the capacity of the NHS. I cannot concede that. As my right hon. Friend the Member for Forest of Dean (Mr Harper) said, that is not the way in which we should be going as a society. If the restrictions that we are extending had been proposed for that purpose in the past, we would never have accepted them.
In Wycombe, people have of course been dutifully washing their hands, covering their faces and keeping social distancing rules, yet early in this pandemic, I remember one dear, sweet, older lady was beside herself with anxiety at the thought of having to go about her ordinary life with her face covered, and look at us now, taking it for granted. This is not normal. This is the dystopia that I stood here and forecast on the day we went into lockdown …
One of the most important things that we have learned from Mr Cummings' leaked WhatsApp messages is that it seems that the Government have been significantly influenced by polling. I fear we have had a real doom loop here between polling and policy making, which has driven us into a disastrous position. We now must not tolerate lockdowns being perpetually on the table. We must not tolerate a situation going on where we and the police are unclear about what the law is and how it should be applied. Imagine that you can hug but not dance—what madness is this? We cannot tolerate a situation any more in which a Government social scientist told the author of the book "A State of Fear" that the Government had used unethical techniques of behavioural science to deliver a policy which he said, in his own words, "smacks of totalitarianism".
We have transformed this society for the worst. We have it put in place a culture and habits that will take years to shake off and that distance people from one another and diminish their quality of life and the quality of relationships that they have with one another. High streets are in danger of becoming haunted alleyways. We are in danger of hollowing out and destroying the entertainment industry—much of what makes life worth living. Today's vote will go through—it is a foregone conclusion—but as my right hon. Friend the Member for New Forest West (Sir Desmond Swayne) implied, if the Conservative party does not stand for freedom under the rule of law, in my view, it stands for nothing. We have got to have a turning point. We have got to recapture a spirit of freedom.
Mark Harper spoke later on, at which point the Labour benches were empty. It is important for Britons reading this post to look at what he has uncovered. The Government continue to be dishonest not only with MPs but also the public:
Well said!
Please also note the following about winter. Meanwhile, Democrat-run New York and California are now open:
May our merciful God help the UK out of this unholy mess.
On Monday, June 14, Prime Minister Boris Johnson postponed Freedom Day from Monday, June 21 to Monday, July 19.
Quelle surprise!
Although the data for hospitalisations and deaths look better than ever thanks to the vaccine rollout, SAGE modelling shows that if figures of cases — positive tests — continue to increase 'exponentially', then we could be in for a big problem:
However, the reality is more like this:
Incredibly, Britons support the delay:
Protest at Downing Street
Earlier in the afternoon, when it became clear that Boris was going to delay England's reopening, a protest took place outside of Downing Street.
The BBC's Nick Watt got caught up in it on his way to the mid-afternoon press briefing for journalists. I have no idea why the crowd harassed him, but the Metropolitan Police did not seem bothered:
Coronavirus briefing
Boris held his televised coronavirus briefing at 6 p.m.
Boris should have had Matt Hancock, Secretary of State for Health and Social Care, go to Parliament first to make this announcement, then give his press conference. Hancock poled up in the House of Commons two hours after Boris's press conference. More on that below.
At the coronavirus briefing, Boris was accompanied by Sir Patrick Vallance and Prof Chris Whitty. Here are the highlights:
Sure, just as he announced June 21 would be a few months ago. I'll believe it when I see it.
Some restrictions have been lifted for weddings and funerals:
The delay is partly because of the Delta variant from India:
Sure thing, Chris. By July, there could be another variant:
Even though Boris is trying to keep us hopeful, there is no way we would open in two weeks' time instead of four:
This is because — as has been explained at previous coronavirus briefings — it takes four weeks for a full cycle of effects to complete before a decision can be made: cases, hospitalisations, deaths.
Keep in mind that our vaccination programme has been wildly successful. The elderly and vulnerable have had their second shot and 18-24 year olds are now invited to get their first inoculation.
The vaccines used thus far — AstraZeneca and Pfizer — are said to be highly effective against the virus, especially after two injections:
One of the three men said that we would have to 'learn to live with this virus'. We know that, fellas, so open up.
We know that people are going to die, just as they do from flu:
That's exactly what they said in April.
Labour are quite happy with an extension of restrictions. No surprise there:
Matt Hancock's statement in the House of Commons
Matt Hancock announced the delay in the Commons that evening at 8:30.
Once again, the Government evaded going to Parliament first, followed by the media and public.
The Speaker, Sir Lindsay Hoyle, was not happy. This is not the first time Hoyle has reprimanded Hancock:
Sir Lindsay said that he is ready to arrange a private meeting with the Prime Minister to discuss these continuing evasions of Parliament:
Hancock said:
That tweet is spot on. In March 2020, it was about 'squashing the sombrero' of hospital admissions, as Boris put it.
Then we had the rest of the list in that tweet.
Now it seems to be about zero COVID.
That's quite a leap.
Hancock's statement and the subsequent debate are available on Hansard. Excerpts follow. All MPs below are Conservative.
Jeremy Hunt MP, the chair of the Health and Social Care Committee and former Health Secretary, said (emphases mine):
May I start by saying that I totally agree with your expression of disappointment, Mr Speaker, that in a parliamentary democracy Parliament heard about this news after the media, and much as I respect my right hon. Friend it should be the Prime Minister who is here this evening?
I happen to support these measures and the caution the Government are showing, but may I suggest to my right hon. Friend that one of the reasons for the disappointment many people feel is the use of words like "irreversible"? Tonight, Sir Patrick Vallance said that we will be living with covid for the rest of our lives. If there is a vaccine-busting variant that threatens another 100,000 lives, these measures will not be irreversible, and we have a duty to be completely honest with people about the bumpiness of the road ahead. So may I urge the Health Secretary to be as cautious with the language we use as he rightly is with NHS bed capacity?
Mark Harper is one of the few MPs who wants England to open up now. He said:
Before I ask the Secretary of State my question, I should just say—as a former Government Chief Whip, it does not give me any great pleasure to do so—that I wholly associate myself with your remarks earlier, Mr Speaker. This statement should have been made to this House by the Prime Minister before it was made to the media. I hope that we do not see a recurrence of it and I wish you well in your meeting with him.
The Secretary of State has set out that it is not the Government's policy to get to zero covid—indeed, that is not possible. Can he say whether it is the Government's policy to maintain a low prevalence of this virus? If it is not, can he confirm the Prime Minister's sentiments today that 19 July is a terminus date, and can he rule out bringing back restrictions in the autumn and winter when we see an inevitable rise in what is a respiratory virus?
Hancock replied:
Well, it is not inevitable—I do not think it is inevitable. It may happen, but it is not inevitable because we also have the planned booster programme to strengthen further the vaccination response. But it is absolutely clear, based on all the clinical advice that I have seen, that a goal of eradication of this virus is impossible. Indeed, there is one part of this country that tried it for a bit in the summer and found it to be impossible. Therefore, we must learn to live with this virus and we must learn how we can live our normal lives with this virus, so I reflect the Prime Minister's words, which, of course, I concur with entirely, on 19 July. Our goal is to make sure that we get as much vaccination done between now and then—especially those second doses—to make sure that we can open up safely, even if there is a rise in cases, by protecting people from hospitalisation and especially from dying of this awful disease.
Steve Brine was, rightly, unhappy:
Last week, the Secretary of State told me:
"Our goal…is not a covid-free world…the goal is to live with covid".—[Official Report, 7 June 2021; Vol. 696, c. 678.]
Well, you could have fooled me, and many of our constituents. There is dismay out there tonight. The reopening of the wedding industry is not a meaningful reopening and I think it is cruel the way some are being misled. The Prime Minister and my right hon. Friend have been very clear today that 19 July is not a new "not before" date but an end to all this, so will the Secretary of State tell the country his assessment of risk and personal responsibility and whether he feels that as a country we remotely have that right at this time?
Hancock replied (in part):
Once we have the offer of a vaccine to everybody, and once we have protected and mitigated the large part of that risk, we do need to move back to a world based on personal responsibility. That is right, and that is where we intend to go. I think that we have made steps already in that direction in steps 1, 2 and 3. This country is freer than almost any other in Europe in terms of our economy and of our society. That is partly because of the very rapid vaccination effort here, but I hope that my hon. Friend can take from that the direction we intend to go.
Peter Bone made excellent points on the Government's disrespect for the Commons:
I am sure, Mr Speaker, that the Secretary of State for Health heard what you said at the beginning of this statement. May I ask the Secretary of State how we got ourselves into this position? He has been very good at coming to the House and making statements on covid, but on the biggest, most important day, the press were given an embargoed statement at 3 o'clock and the Prime Minister had a big showy press conference at 6, yet he could not be bothered to turn up until 8.30. This is a clear breach of the ministerial code. How did it happen? Who thought it was a good idea, and who actually broke the ministerial code?
Hancock had little to say in response but said he would continue answering questions.
Sir Geoffrey Clifton-Brown asked on what basis the decision to delay was made. Hancock said:
… Central to the judgment today is the fact that we are seeing a rise in hospitalisations, especially over the past week, and especially among those who are unvaccinated or have just had a single jab. Those people are not largely those who are unvaccinated out of choice; it is those who are unvaccinated because they have not yet had the opportunity because they are younger.
Until about a week ago, hospitalisations were basically flat. We thought that the link might have been completely broken between cases and hospitalisations or that it might be a lag. Sadly, hospitalisations then started to rise. For deaths, we have not yet seen that rise, which I am very pleased about; hopefully they will never rise, in which case the future will be much easier. It may still be that there is an element of it that is a lag, and we will be looking out for that very carefully over the couple of weeks ahead, but nevertheless our goal is to get those vaccines done in the five weeks between now and 19 July in order to make sure that this country is safe. I will commit to publishing anything further that we can that underpinned the decision, but I can honestly say to my hon. Friend that most of it is already in the public domain.
The morning after with talkRADIO's Julia Hartley-Brewer and guests
On Tuesday, June 15, Israel ditched its mask mandate:
They vaccinated quicker than the UK, which they could do as a much smaller country:
TalkRADIO's Julia Hartley-Brewer interviewed three interesting guests, whose videos are all worth watching.
Clearly frustrated by this delay, she asked her audience about their mood:
She opened her show with an editorial on selfishness, because many people say that her civil liberties stance is 'selfish'. She turned the tables on her accusers:
She interviewed David Paton, the Professor of Industrial Economics Nottingham University Business School. He has been running his own models and studying the national statistics since the early days of the pandemic last year.
This is his take. He observes that we are doing much better than SAGE models suggest:
He also told Julia that we are doing much better than the SAGE models purport:
Next up was Hugh Osmond, the founder of the Punch Taverns chain. He said that the medical experts wanted to remove all joy from our lives. He also pointed out that hundreds of pubs have closed because of the government's handling of the pandemic and that if the pub summer season is short this year, hundreds more will go to the wall by the end of 2021:
Julia's next guest was Mark Harper MP, chairman of the parliamentary Covid Recovery Group, quoted in the aforementioned Hansard excerpt. I agree with him in that these restrictions might never end:
He cannot understand why the Government is not more positive about the success of the vaccine rollout. He also discussed the negative fear-mongering from the media. Note the reply tweet which is spot on re the G7 get-togethers:
Julia's third guest in her coronavirus segment was barrister Francis Hoar, who has been anti-lockdown from the start:
Before his interview, he reiterated his concern about increased government control via a (Chinese style) social credit system:
He also retweeted the following:
This appears to be a quote from Sir Charles Walker MP (Conservative), who is also against lockdowns:
It is hard to disagree with him as the Government keeps moving the goalposts:
Francis Hoar told Julia Hartley-Brewer that Boris looked as if he had been taken hostage at last night's coronavirus briefing and that he is deeply concerned about the future of young people today because of continuing restrictions. He is very much a supporter of having our personal freedoms restored yesterday:
Conclusion
I really do hope that England reopens on July 19. I wanted the nation to reopen on June 21.
However, if it does not, then it is unlikely to reopen until Spring 2022. That could be June 2022.
My reasoning is as follows. September is the month when schools reopen, so that is a risk factor. Then comes flu season when coronavirus will worsen. The experts and the Government will say that we shouldn't have big Christmas celebrations at home, in the pub or in a restaurant because it's just too risky. Winter is always a bad time for illness, and we don't want to overburden the NHS, so we have to wait until sometime during the springtime.
Therefore, if reopening does not take place on July 21, 2021, then the next possible date is between mid-March (after the Cheltenham Festival, likely to be a 'pilot' event) and June 2022.
I hope I am wrong. I truly do.
While much of the UK is in some sort of coronavirus lockdown — England is now in the new Tier 5 — let's cast our minds back to Christmas Eve 2020.
An imminent announcement was rumoured by news channels from the early morning.
Christmas Eve morning — in our household, at least — provided more excitement than Christmas Day, particularly since our area were in Tier 4 at the time, forbidding anything but the briefest of visits.
As December 24 unfolded, there was no final trade agreement enabling the United Kingdom to terminate the Brexit transition phase, scheduled to end at 11:59 p.m. Brussels time, on December 31.
Mid-afternoon, Sky News announced that there would be no statement that day. We stayed tuned in, which was just as well, because a short time later, they changed tack and said that that EU Commission president Ursula von der Leyen and British Prime Minister Boris Johnson would be making separate statements about a deal having been struck.
Amazingly, as Sky News announced there would be no announcement, this independent journalist called it correctly. Well done:
Guido Fawkes's team, who run the best British political website, had been primed for this from the week before. Tom Harwood went the furthest and had worn his Merry Brexmas jumper (pullover sweater) in their news wrap up video on December 18:
Around 3 p.m., Ursula von der Leyen made her announcement from Brussels. Boris made his from No. 10. While Ursula and our chief EU negotiator Michel Barnier were downbeat, Boris was positively euphoric:
His tie had a fish motif:
Fishing was the sticking point that caused the delay to an agreement being reached:
In the end:
Leavers are very grateful to Lord David GH Frost for his tireless efforts in negotiating on the UK's behalf. Words cannot describe how hard he has worked on our behalf:
This was Boris's announcement about the new trade deal with the EU beginning on January 1, 2021. Guido Fawkes has a written summary (ignore the photo, which was not one from December 24):
It was on as even terms as possible. Both von der Leyen and Barnier acknowledged that we were 'tough' in our negotiations. Good.
Michel Barnier is in the first video:
Michel Barnier spoke after von der Leyen. Thank you, Michel:
Here he says that the UK has chosen to leave the European Union and the single market. The new agreement is the basis of a new partnership, one that is fair and equitable:
The woman on the right in that photo moderated the session, which included a press conference.
More highlights follow.
Journalist Dave Keating has an excellent thread, which he introduced with the reference to white smoke appearing at the Vatican when there is a new pope:
Boris's usual critics doubted the 'Canada-style' description, until they began analysing the text. Some admitted on air and in print that it was, indeed, a Canada-style agreement.
The Telegraph had more on the agreement:
Boris sent a three-page letter to each MP and peer.
Contrary to what Boris said, the agreement was 1,246 pages long. Annexes and footnotes probably accounted for the extra length. You can read the full text here, using the links at the bottom of that page:
I couldn't agree more with the poll results.
I also fully agree with the PM that Brexit dragged on long enough:
Agree.
We will always be European.
We love our European friends and family.
However, the EU construct, as it evolved from a common trading area to a common army (developing) and lack of national autonomy, were steps too far for 52% of the British public. Here's a case in point: the EU Parliament — individual MEPs — won't even be voting on this deal until early 2021. We left at the last minute of 2020. This proves further that the only EU decisions that matter come from the EU Commission.
After the announcement of the new EU-UK trade agreement, reactions poured in.
First, here's a reaction from a member of the general public, a Leaver. I felt the same way:
Nigel Farage — without whom we never would have had a referendum (thanks again, Nigel!) — approved, even though the deal isn't perfect:
David Cameron, who was PM at the time of the July 23, 2016 referendum, said:
Theresa May, Cameron's successor and MP for Maidenhead, who ended up resigning over her poor handling of Brexit within Parliament, must have tweeted this through gritted teeth:
Conservative MP Mark Harper was unique in thanking Lord David GH Frost — Barnier's British counterpart — who negotiated so well. Harper — one of the good guys — said that he would look forward to reading through the agreement over Christmas ahead of the December 30 vote.
Another Conservative MP, Chris Heaton-Harris, said, that contrary to negative reports circulating in the media, no MP objected to studying the agreement over Christmas.
The leaders of the devolved nations — Scotland, Wales and Northern Ireland — also reacted to the news.
Scotland's Nicola Sturgeon said that Brexit is happening 'against Scotland's will' and issued yet another plea for Scottish independence.
Another socialist, Mark Drakeford, the First Minister — Prif Weinidog — of Wales, offered a more balanced assessment. Perhaps he recalled that most Welsh voters wanted Brexit. Drakeford said that it wasn't the deal hoped for (probably not enough links with the EU) but was workable.
Northern Ireland's First Minister, Arlene Foster (DUP), said that, provisionally, the agreement looked like 'good news' and issued a full statement on it.
Kate Hoey, the former Labour MP for Vauxhall (London) and the current Baroness Hoey of Lylehill and Rathlin in the County of Antrim, was a staunch supporter of Brexit and was one of the main Leavers in 2016 on the public stage. Even though her heart is in Northern Ireland, her homeland, she participates actively in the House of Lords. She had this to say about the agreement:
Her friends at Labour Leave were equally relieved:
Emmanuel Macron, France's petit président, played the tough guy. In one tweet, he said that European unity and firmness paid off; the agreement with the UK had to protect France's citizens, fishermen and producers. He assured them that this was the case, pointing towards a Europe that is sovereign and strong. In a second tweet, he thanked Michel Barnier for his tenacity and engagement in defending European interests and unity. He also said that, thanks to von der Leyen, European solidarity showed its force.
That evening, Boris posted his Christmas message. The first half is about coronavirus. The second part is about Brexit:
That day, all 52% of us wanted to focus on was this great achievement — a happy one, brightening a coronavirus-dominated Christmas:
The second day of Brexmas will follow tomorrow.
Yesterday's post was about Prime Minister Boris Johnson's cancellation of England's Christmas celebrations.
Not surprisingly, there was quite a bit of fallout on Sunday, less than 24 hours after he made the announcement at a press conference.
Before I get into that, here is a bit of context from last week, before the cancellation of Christmas.
Dan Wootton from The Sun and talkRADIO pointed out that Boris, his Cabinet and the SAGE scientists love lockdown:
Barrister Francis Hoar says that asymptomatic transmission of the virus is a falsehood:
Lockdown's effect on the economy — especially at Christmas — is highly damaging:
This diagram, which has been going viral, is one that must be carefully read and digested:
Here it is in full: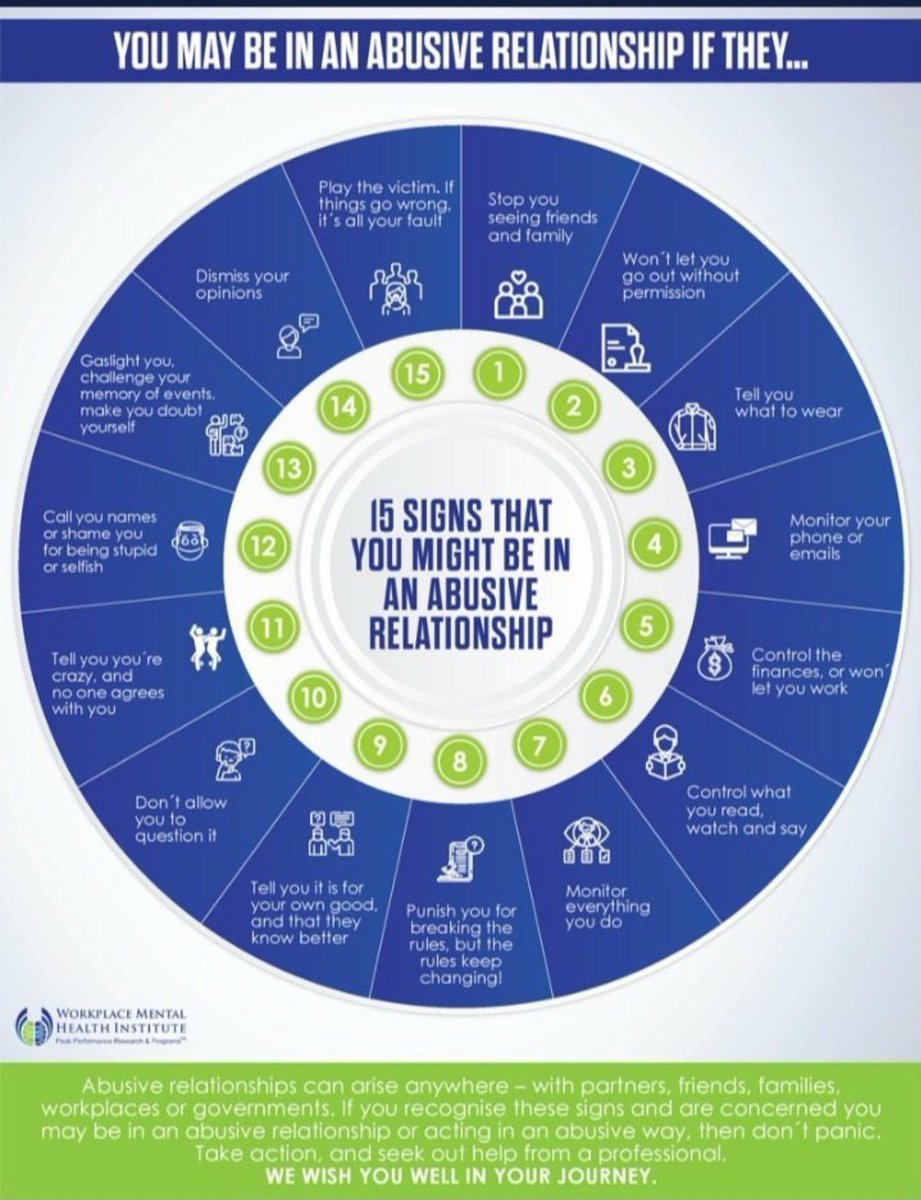 The next sequence of tweets from Francis Hoar followed Boris's press conference on Saturday, December 19:
He had a go at Matt Hancock — excellent:
Telegraph cartoonist Bob Moran's reacted strongly to Boris's announcement:
A pathologist agrees:
Earlier on Saturday … the media already knew about Tier 4
Once again, someone working for the Government leaked lockdown plans to the media.
This has happened throughout the year, with MPs understandably angry that they were not told first. They should be told first because, by rights, they should be voting on such measures.
Boris and Matt Hancock have enforced a measure that will have no scrutiny, as MPs left for Christmas recess at the end of the day on Thursday, December 17.
The news emerged in the Daily Mail, somewhat obscured in an article about allegedly faulty home testing kits for COVID-19 (emphases mine):
Officials are said to be planning a draconian Tier Four regime which would see shops shut and commuters ordered to work from home. 
They are alarmed by a surge in virus cases since the second lockdown ended more than two weeks ago. 
A Government source told the Daily Mail last night that the Tier Four proposal was back on the table after being rejected by ministers last month.  
'We are not there yet but we are clearly in a worrying situation,' the insider said.
'It probably starts with closing non-essential retail and strengthening the work from home message.
'But there are lots of things you could add to that – it's still early days.' Other sectors likely to be considered for closure in Tier Four include gyms, swimming pools and hairdressers.  
That's exactly what Boris announced.
This news travelled quickly on Saturday before the press conference. Publican Adam Brooks tweeted:
It doesn't matter what the public think about another lockdown. By now, we all know it's crippling the economy:
Yet, it seems our excess deaths are no greater than in years past:
This is what will happen:
The Government do not care.
Don't think you can protest, either. The police will be out in force, at least in London. This protest took place before the press conference:
During the press conference later that day, Boris and SAGE's Prof Chris Whitty and Sir Patrick Vallance spoke of the mutating virus. What if it were modelled on a computer?
How much do we really need to worry?
Dr Yardley Yeadon is a pharmacologist and worked for Pfizer for many years as their Vice President of Respiratory Research. He is sceptical:
A consultant neurologist also objects to lockdown:
He retweeted this photo of a railway station in central London:
He commented:
Conservative rebel MPs are angry
On Sunday, December 20, the Mail on Sunday (MoS)reported that Conservative rebel MPs were deeply unhappy with Boris's announcement.
Among them was Mark Harper, one of my favourites.
The MoS article stated:
Mark Harper, the chairman of the Covid Recovery Group of Tory MPs which has been highly critical of the Government's strategy, called for Parliament be recalled so MPs could debate and vote on the changes. 
'Given the 3 tier system and the initial Christmas household rules were expressly authorised by the House of Commons, these changes must also be put to a vote in the Commons at the earliest opportunity, even if that means a recall of the House,' he said.
Mr Harper called the announcement a 'very sad day', saying that the system of tiered restrictions had 'failed in their goal of slowing the transmission of Covid.' 
'Government is expecting people to sacrifice the chance to share Christmas with family, friends and loved ones, just a few days after promising the opposite,' he continued.
'If the Government wants the support of the public and Parliament, it must publish a clear exit strategy from this nightmarish, cycle of damaging lockdowns and restrictions.'
On Saturday, Harper had tweeted the video of a speech he had made in the Commons recently:
He has often asked Matt Hancock what the exit plan is. Hancock fluffs the question every time, saying 'This is the exit plan', meaning massive vaccine rollout:
William Wragg, another rebel, tweeted his agreement:
He rightly took exception to Matt Hancock's comments on a Sunday news show about the crowded London railway station:
Steve Baker also commented, but on an article in the MoS that the paper edited. Baker and Mark Harper objected to the paper's edits. I agree with the reply:
Below are excerpts from the Harper-Baker article as the latter posted on his website: 'Our response to Covid must be rational and balanced, not driven by panic'. Excerpts follow:
First, we want to know for sure that these restrictions are serving their primary purpose of slowing the spread of Covid. If they are not, we would be failing in our duty to protect people from the disease, to protect the NHS from becoming overwhelmed and needlessly grinding our economy into the dust.
We had a full national lockdown in November. Since early December, 99 per cent of the country has been living under the heightened restrictions of Tiers 2 and 3. New rules yesterday, which were announced on Thursday, forced four to five times as many people across the country into Tier 3 than before the November lockdown.
There is no logic in having a lockdown only for millions more people and businesses to have to live and operate under increasingly severe restrictions afterwards. And it is even harder to stomach when there is no transparency or logic from Government about what the criteria are for moving areas between or down the tiers.
This strategy is clearly failing at breaking the transmission of Covid. If it was succeeding, we would be talking about an exit strategy from repeated lockdowns or about areas moving down the tiers. Right now, the only way is up.
Second, lockdowns and restrictions cause immense social and health damage and have a huge impact on people's livelihoods. From people not presenting for treatment and deteriorating mental health to the impact on young people's education, job prospects and our country's soaring debts, lockdowns and restrictions cost lives. The cure we're prescribing runs the risk of being worse than the disease.
That's why we have repeatedly asked Government for regional cost-benefit analysis showing the non-Covid health impact and the impact on society, people's livelihoods and businesses of all these measures. Are these restrictions saving more lives than they cost? It's a fair and reasonable question for any of us to ask. And this call for data and evidence should have applied to the rules for Christmas too.
Earlier this month, the Government legislated to allow for festive "bubbles" without social distancing over the Christmas period. And now there's been a last minute ditching of these plans and a cancellation of Christmas for vast swathes of the country …
We cannot expect our citizens to tolerate living under a system of laws that changes so frequently, which avoids the usual democratic checks and balances and which is riddled with so much complexity and uncertainty. Any change to the laws on Christmas must be debated and approved by the House of Commons in advance, using a Recall if necessary. Parliament must not be bypassed.
The best Christmas present the Government could give the nation is a different, enduring and sustainable strategy for living with Covid that lasts beyond Christmas, which doesn't ask people to pay a heavy price for their freedom. And that requires an exit strategy.
It's great news that a vaccine is being rolled out to the most at risk groups around the country. But as this work begins, it is imperative that the Government sets out how this will translate into a return to normal in 2021 for us all.
Our final word comes from Matt Hancock, who tells concerned MPs they can vote on these measures in January. Good grief:
Oh, well. What goes around comes around. If I were Boris and Hancock, I wouldn't be so blasé about evading parliamentary scrutiny.
Their actions might come back to bite them someday.
Sing the title to the tune of 'All I Want for Christmas Is You':
Last Wednesday, at the final PMQs of the year, Prime Minister Boris Johnson promised Christmas …
… with a suggestion of a 'merry, little Christmas', with the emphasis on 'little'.
Earlier that day, as I reported on Friday, the Communist, Susan Michie (lower left hand corner in the tweet), member of SAGE and Independent SAGE, wanted to deny us a five-day Christmas celebration:
Sadly, on Saturday afternoon, December 19, people living in London and much of the southeast of England found out that she and the other scientists of SAGE rule their world and that the aforementioned Communist indirectly won the winter match.
The score is now Communists/Socialists/SAGE: 1 to Conservatives/Libertarians: 0.
Wales (Labour) and Scotland (SNP) — both Leftist-controlled nations — quickly followed suit to declare Christmas a one-day event. There will be no Boxing Day lunches or anything on the following days, either.
Christmas celebrations will be allowed only on December 25, meaning short, sharp 'celebrations', if one even dares to call them that. Falling asleep in front of the telly with others outside of your household after Christmas lunch is out of bounds.
Atheist Stalin must be rolling in his grave with delight.
Susan Michie doesn't have to worry about Christmas. She's an unbeliever with a big house, thanks to the sale of her late mother's Picasso:
For anyone who is — quite rightly — finding this sudden change of plans unsettling, here are phone lines to ring for help:
Now back to Laura Perrins, the ex-barrister and co-editor of Conservative Woman, whose tweets I featured on Friday.
On Saturday, she took us back to last week.
Boris pledged that every new change would come before Parliament first. Lucky for him that Parliament went into recess early Thursday evening, December 17:
Laura Perrins was not pleased with rebel Conservative MP's Mark Harper's response:
I'm not quite sure Laura gave Mark Harper a full hearing. Note his second tweet below. I fully agree with it:
Before returning to Ms Perrins, here are the latest statistics:
And who can prove this? Certainly not Oxford's Prof Carl Heneghan:
Back now to Laura.
Here's an MP of whom I've not heard. I say that as a regular BBC Parliament viewer:
Note the 'Stay at Home' restrictions and closures.
Given all that has happened this year, it is not surprising that some doubt whether there is a mutation:
Understandably, travellers going to the north of England on Saturday evening crowded St Pancras railway station. Tier 4 restrictions in London and surrounds were coming in at midnight — early Sunday morning:
I can't help but agree with this Labour MP:
Here's more from Laura Perrins:
I couldn't agree more.
I also endorse this:
Boris is acting a bit like an abuser:
Try to see your family this Christmas and you could — depending on your tier situation — be breaking the law:
There are Britons who have commented on my blog this year saying that they are not sure whether they will see Christmas 2021. Given those circumstances, they want to hug their children and grandchildren, unfettered by the Government.
I do not blame them at all. In fact, I support them 110%.
Boris has been a huge disappointment when it comes to handling the coronavirus crisis.
Granted, Labour would have been worse.
I hope Boris is up for Brexit — even if it means No Deal. Once again, that's what so many of us voted for last December. As a reminder: Boris has a majority of 79 (it was 80, until the whip was withdrawn from Dr Julian Lewis this year).
We expect a lot more from you, Boris, especially when New Year's Eve dawns and our Brexit transition period ends 24 hours later.
As most of England is now in either Tier 2 or Tier 3, including London (in the latter), some scientists are clamouring for previously approved Christmas gatherings to be cancelled.
This is the exchange that took place on Wednesday, December 16, the day when London and surrounding areas entered Tier 3. Communist Susan Michie, a member of SAGE and independent SAGE, told Good Morning Britain that we should cancel Christmas this year and replace it with extra 'bank holidays' next year. She's a smooth talker. Laura Perrins, an ex-barrister who co-edits Conservative Woman, saw right through this:
Well, London mayor Sadiq Khan has cancelled the capital's New Year fireworks. The Tube will also stop running at 12:30 a.m. this year.
Laura Perrins had a lot to tweet on Wednesday from her article that day, 'Matt Hancock wants to ruin your Christmas. It's sheer cruelty'. Excerpts follow, emphases mine:
YOU'RE making your list, you're checking it twice and Matt Hancock is deciding whether you've been naughty or nice. Yes, once again the government have decided to inflict more psychological damage on the population by putting in doubt the Christmas relaxation of rules which will 'allow' you to spend some time with your family. The anxiety that this causes, the dread, the cruelty: that is the point of this latest government move. 
At the time of writing it looks as if (for once) Boris Johnson will hold his nerve and not hand over complete control to Matt Hancock and the 'scientists' who seem to run the country. All this anxiety has been triggered because the BMJ published an editorial saying that the rules 'allowing' you to see your family at Christmas are a 'major error' which would cause the health service to be overwhelmed. As usual you have to sacrifice your basic freedoms so that the NHS can do the job you pay them a great deal to do. All must be sacrificed, it seems, for 'our' NHS. 
Even if Johnson does hold his nerve this time, it should be said every day that Matt Hancock is a dangerous man who has set out to destroy this country. Some people think I am too strong in my language. I am not. 
What the government are doing is evil. You need to understand that. They are destroying thousands of businesses, thousands of jobs in arts and culture, they have closed pubs and restaurants as a way of crushing your spirit. Meeting your friends down the pub is uniquely British, speaking to them in the flesh, arguing with them over a pint; these are the small joys that ordinary people look forward to. This is something that the elite in the media and politics, and certainly the scientists, simply do not understand. They're all right, Jack. What's a trip to the pub anyway – that's for the little people. 
This tweet from Camilla Tominey caught my eye yesterday. 
She is right – this landlord has had his business wiped out 'in the blink of an eye'. Destroying the livelihoods of so many in the blink of an eye is something that used to happen only in communist Russia. It is not quite a knock on the door in the middle of the night, but it is not far off. Oh, but don't worry, they will get compensation from the government, you tell me. That is not the point. This landlord runs a business, he wants to provide this service, I have no doubt he takes pride in providing this service, it's not just the money he wants. It's his sense of dignity in a job well done.
This is why I believe that any future legal cases should claim this entire Covid government strategy is a breach Article 3 of the Human Rights Act which states that no one shall be subjected to torture or to inhuman or degrading treatment or punishment.
Perrins ended her article with thoughts on Dickens's A Christmas Carol:
In the great Christian story of redemption, A Christmas Carol, Scrooge famously did not observe Christmas. In addition, he hated anyone who did. He refused a generous invite to share the Christmas meal from his nephew. This was rightly seen as cruel, mean, mean-spirited and immoral. Scrooge was incapable of any joy or love. Matt Hancock wants to ruin your Christmas. He wants you to uninvite the relations you have invited to share your Christmas meal. Hancock, like Scrooge, is mean, mean-spirited and cruel. Ignore him. Keep Christmas as you will.
I wish you and yours every comfort and joy this Christmas. Know in the New Year that we at TCW will not rest until every last mask is burnt and 2m sign is peeled off the pavement. Anything less is defeat. 
Excellent!
On Tuesday, December 15, she opined on the type of people who love lockdown. Someone from Scotland responds:
In case anyone thinks Labour would be any better on Christmas celebrations, their party leader Sir Keir Starmer also wants celebrations on the feast day of Christ's birth scrapped:
This came up at Wednesday's PMQs (Prime Minister's Questions).
Fortunately, Prime Minister Boris Johnson echoed the words of one of his cabinet ministers, Chief Secretary to the Treasury Steve Barclay:
Guido Fawkes reported Steve Barclay told Radio 4's Today programme on Tuesday that Britons should (emphases in the original):
"try and minimise their contacts" in the week before Christmas. Yet still sticking to the four nation, five day relaxation. For now…
Barclay also advised that when families gather they do so "in a way that isn't the maximum of what the rules require but the minimum that they as a family need to do."
That means that Transport Secretary Grant Shapps's subsidy of public transport is still on …
… and Conservative rebel MP Mark Harper — one of the good guys — can rest easy:
Returning to public transport, anyone travelling to London will be greeted with Christmas cheer:
Bob Moran has been doing some great political cartoons for the Telegraph mocking lockdown. He's found a fan in Daily Mail columnist Peter Hitchens:
I hope that Bob Moran — and Peter Hitchens — have a happy Christmas.
Here's Bob at work:
Here are the Models, mocking Chief Medical Officer Prof Chris Whitty and Chief Scientific Officer Sir Patrick Vallance:
Jokes aside — and as necessary as they are right now — it is alarming to think about how a three-week lockdown turned into one that lasted over nine months.
I wrote a few weeks ago here that this is the wildest conspiracy ever. We've moved beyond 'theory'. We're living it:
As regular readers of mine know, my principal worry is the economy.
Here's Klaus 'Great Reset' Schwab, the Founder and Executive Chairman of the World Economic Forum, discussing the COVID-19 group that will address — and, in his mind, solve — all the problems of coronavirus and the world in general. Business, he says, will be a big part of this. Be afraid, be very afraid. This is what he's actually saying:
In closing, let's return to London.
Deaths are normal for this year. This is a five-year chart:
London's hospitals are not overly burdened either, especially compared with 2018 and 2019:
And why do we not receive any information from the Department for Health and Social Care about a prophylaxis for COVID-19? Instead, we're pushed into taking a vaccine with messenger RNA. Revolutionary, for sure, but can we be certain it will work and is safe?
One wonders what will happen next year.
Episode 14 of Andrew Neil's Spectator TV was broadcast on Thursday, December 3, 2020.
He interviewed Trevor Phillips, past head of the Commission for Racial Equality and chairman of the Equality and Human Rights Commission (EHRC), the succeeding organisation. Since then, Phillips has held a number of other appointments in human rights, the arts and retail. He is currently managing director of Webber and Phillips, a data analytics provider.
Neil also interviewed Mark Harper, one of my favourite Conservative rebel MPs, who has spoken out against coronavirus lockdown and restrictions. Harper has served as the MP for the Forest of Dean constituency in Gloucestershire since 2005. He has also served as a junior minister in the Cabinet Office, an Immigration Minister and Minister for Disabled People. He was the Chief Whip for the Conservatives in the House of Commons between May 2015 and July 2016. His tenure as Chief Whip ended when Theresa May became Prime Minister.
Emily Gray, managing director of Ipsos MORI Scotland, also appeared on the programme:
By the time the show aired, the mass purchase of the BioNtech/Pfizer coronavirus vaccine was finalised, announced and is now on its way to the UK.
A vote on the new tier restrictions after England's second national lockdown was held on Tuesday, December 1. Mark Harper was one of the rebels who voted against the Government.
Conservative rebels
The Spectator's political editor James Forsyth said that the rebels' vote against the Government, while not toppling the final result, 'was the biggest of Boris Johnson's premiership'. Had the Opposition (i.e. Labour) not supported the Government, Boris and his Cabinet would have lost.
Forsyth pointed out that the number of Conservative rebels 'has been rising consistently'. There will be a vote in January on renewing the tier restrictions. Currently, many English constituencies that started out in Tier 1 before the national lockdown are now, arbitrarily, in Tier 2. (Kent is a good example: communities closer to London have higher coronavirus infection rates than those along the east coast of the county.) If these discrepancies are resolved for in a local way — splitting counties into two different tiers — Forsyth sees more Conservative MPs voting against the Government next year.
He said that vaccine roll out might help to quell the rebellion if it's efficient. However, if the roll out is 'bumpy' and restrictions persist, the rebellion will increase.
Deputy political editor Katy Balls came on next. She said the Government tried to reduce the rebellion, through a Zoom call asking for unity, but that did not succeed as Prime Minister Boris Johnson, who hosted the call, had hoped.
Economics editor Kate Andrews summarised the retail losses — up to £2 billion a week — coupled with retailers Debenhams and the Arcadia Group going into administration was a real problem. Pubs are in severe difficulty, too; only two per cent of them are in Tier 1.
Forsyth thought that the Government might make the tier classification more local but said post-Christmas restrictions present real concern, including the return of university students.
Forsyth did not see any easing of the rebellion until February or March 2021.
Mark Harper, leader of the Covid Recovery Group, was on next. He did not think that the Government had been as 'transparent and open' as they should have been. He has questions as to why hospitality was singled out as a danger sector but has received few answers. He wonders if it makes sense to have a lockdown, then a relaxation over Christmas only to be followed by further restrictions for a month.
Harper said that he wants to support the Government but cannot do so right now.
However, he has noted a change in the tone from the Prime Minister. Letters to the Covid Recovery Group have been more 'collegiate'.
That said, there is nothing of substance in them, e.g. clinical evidence and a 'coherent narrative'. He noted that the scientific experts' opinions differ to those of the Government.
Neil asked Harper what policy change he would like to see. Harper said that the impact of the first lockdown and the recession it caused would have a worse impact on quality of life years (QALYs) than the coronavirus deaths themselves.
Harper says he sees no balance from the Government between health and economic issues during the crisis.
While he appreciates that this is a difficult time with 'no easy answers', he is frustrated with the lack of openness from Government ministers on how they arrive at their decisions.
He hopes that the Government will start showing the criteria on which they base their decisions and 'a proper roadmap' by the end of January 2021.
Scottish independence
The latest support for Scottish independence has risen to 56%.
Emily Gray from IPSOS Mori showed a series of slides demonstrating that Nicola Sturgeon's Scottish National Party (SNP) is far and away the most popular of any political party north of the border.
While Scots admire Sturgeon's handling of the coronavirus crisis, Brexit is another factor in the preference for independence. Scots trust the SNP on all major issues, from the two that I named through to the NHS and education.
Conservatives and Unionists are not doing well in Scotland. Part of the reason for this, she said, was that they were not making a compelling argument for the Union, i.e. being better off together than as separate nations.
Neil pointed out that the SNP have not done well in terms of equality in health and education. Gray said that Sturgeon's ratings have remained high throughout the pandemic. She has calmed their fears; therefore, any shortcomings are not in the forefront of people's minds.
The Scots voted two-to-one to remain in the European Union. Brexit is deeply unpopular there. Neil said that some Scots would vote for independence as revenge for Brexit. Forsyth acknowledged that such a point of view is a problem.
Gray, however, made it clear that the pandemic was a greater factor in the yearning for independence than Brexit.
James Forsyth said that the SNP will win the local 2021 elections handily.
He added that Boris Johnson will have to address this issue of independence sooner or later. Perhaps the Unionists have to wait for 'something to turn up' in order for them to make their case. They would do well to 'buy time', he said.
Katy Balls agreed with Neil when he said that Boris does not 'poll well' north of the border, however, Rishi Sunak does. She said that a Labour government would have a easier time dissuading the Scots from voting for independence.
Forsyth said that a successful UK government vaccine roll out might change Scots' minds against independence. Visiting relatives in different parts of the UK this Christmas might also help to reinforce the benefits and commonality of the Union.
Equality
Equality was the last topic of conversation when Neil interviewed Trevor Phillips.
Critical race theory — yes, Neil used those exact words — was the topic of conversation.
Phillips did not deny the use of critical race theory and said that he, too, was sceptical of the term, saying that it serves only to feed white nationalism.
He also says that it downgrades education. It is, he said, based 'on anecdote, narrative, "my feelings" … none of which will change a single thing for people of colour'.
He called it a 'scam'.
He said it is wrong to make the issue of race 'entirely about white people' with people of colour as 'bystanders'.
Neil, somewhat apologising for his skin colour, pointed out that much progress has been made in race relations but that the theory does not acknowledge any of that progress.
Phillips said that Neil did 'not have to apologise for being white'.
Phillips said that the UK is not the United States. He noted that a number of families in Britain have bi-racial antecedents or parents since the Second World War. He said that no other nation in the world has that number of black and white familial unions. Britain, however, does.
Neil objected to the modern treatment of the telling of American independence, which he said purported to promote slavery. Phillips agreed, calling it 'complete drivel'. Phillips then brought up slavery in the US — tobacco and cotton-based — versus slavery on the Caribbean plantations, which he said was much larger, on a 'factory level'.
Phillips said we should think of the current movement as we do Extinction Rebellion. He noted that Cuba, with all its black residents, has never had a black leader. He said the current movement is a front to 'overthrow things as they are'. He said that, if they want to change things, 'do it honestly'.
Neil asked if Malcolm X would have been a supporter. Phillips doubted it, because he would have disliked 'the indiscipline of the movement'. However, he acknowledged that, he might have done in the middle of his life. Later, Phillips said, Malcolm X dropped the idea that 'whites are intrinsically bad'.
————————————————————–
Charles Stanley Wealth Managers sponsored the programme.