You are currently browsing the tag archive for the 'Matt Hancock' tag.
Before going into Rishi's win in last weekend's leadership contest, a few items of current news follow.
Wednesday, October 26 saw Rishi at the despatch box for PMQs, which he handled well. Labour's Sir Keir Starmer was still going around in circles with his six questions, achieving nothing, as usual.
Home Secretary Suella Braverman's security breach dominated PMQs and Shadow Home Secretary Yvette Cooper asked an Urgent Question about it.
This morning's Telegraph editorial said (purple emphases mine):
There is something about Mrs Braverman that seems to drive the Left borderline hysterical. Her robust views on issues such as controlling the borders and tackling crime put her in the mainstream of public opinion. Somehow that is enough to earn her the sobriquet "hard-Right" among her Leftist critics.
In the Commons, Mr Sunak defended Mrs Braverman's return to the Home Office, saying that she had made an error of judgment but that she had recognised that and accepted her mistake. Her resignation last week also took place amid a row within government over immigration levels: Mrs Braverman is a firm advocate of cutting numbers.
Many Conservative voters will be reassured that she is back in office. Mrs Braverman has the right political instincts, taking a hard line for instance on the need to clamp down on disruptive climate protesters. In her previous roles, she has shown that she has the ability to master the details of complex policy areas, including on sensitive matters such as transgender rights. Now, she should be given the time and space to get on with the job.
A retired Squadron Leader wrote the Telegraph to say:
SIR – Congratulations to the new Prime Minister and to Suella Braverman on her return as the Home Secretary.
… The situation in the English Channel, with migrants entering Britain with impunity and without permission, at a cost of millions of pounds a day for hotel accommodation alone, cannot go on.
In 2021, 28,526 migrants landed in Britain without permission. This year, more than 38,000 migrants have arrived so far, with a projection of up to 50,000 by the new year.
Mrs Braverman would seem to have the answers to this problem. One can only hope that her return to the Home Office will make a difference, and quickly.
Another issue Braverman will have to deal with are alleged Chinese 'police stations' in two Glasgow restaurants.
Today — Thursday — the Times reported:
Ministers have been called on to intervene after China was accused of operating a "shadowy and chilling" secret police hub in the heart of Glasgow.
A report compiled by a human rights organisation claims that the Chinese government is operating a global network of undeclared "police stations", which are being used to intimidate and silence dissidents.
The Home Office said the claims were "very concerning" and would be taken "extremely seriously". A spokesman said: "Any foreign country operating on UK soil must abide by UK law. The protection of people in the UK is of the utmost importance and any attempt to illegally repatriate any individual will not be tolerated."
Safeguard Defenders, a Madrid-based civil liberties group, alleges one of the outposts is running from 417 Sauchiehall Street in central Glasgow, alongside two others in London. The address houses the premises of Loon Fung, one of the city's oldest and best-known Chinese restaurants …
A spokesman for Safeguard Defenders:
claimed the Scottish Fujian Chamber of Commerce, registered at the premises of Sichuan House, another Chinese restaurant based on Sauchiehall Street, also had links to the Chinese state.
The Times attempted to confirm the allegations:
The Chinese consulate in Edinburgh did not respond to a request for comment …
Loon Fung has strongly denied any involvement. "There's no secret police here," a spokesman said. Sichuan House did not respond to a request to comment. A man who answered a mobile number published online as being the contact for the Scottish Fujian Chamber of Commerce hung up when The Times introduced itself.
Returning to Braverman, on Wednesday night, Sir Jake Berry MP, the short-lived chairman of the Conservative Party under Liz Truss, gave an interview on TalkTV's Piers Morgan Uncensored, on which Nadine Dorries MP was a guest host, Morgan being on holiday.
The Times reported what Berry said, in part:
From my own knowledge, there were multiple breaches of the ministerial code …
That seems a really serious breach. The cabinet secretary had his say at the time. I doubt he's changed his mind in the last six days but that's a matter for the prime minister.
Also:
Asked whether Braverman had rapidly owned up to the mistake as she claimed, Berry replied: "I wasn't in the meeting but as I understand it the evidence was put to her and she accepted the evidence rather than the other way around" …

Berry's comments are likely to prompt further questions about the circumstances of Braverman's re-appointment as Sunak completes a reshuffle of the government's junior ranks.
Hmm. Interesting.
Berry's interview was up for discussion this morning in the House of Lords. Labour peer Baroness Smith of Basildon, leader of the Opposition, asked an Urgent Question about it. Baroness Neville-Rolfe, responding for the Government, gave a brief statement in support of the Prime Minister and the Home Secretary, which was met with audible groans from many of the peers. Several of them, including a Lord Spiritual (Anglican bishop), asked questions for several minutes.
Labour will continue to press this issue, it seems.
Guido Fawkes caught up with Sir Keir Starmer on Wednesday:
Guido wrote (emphases his):
Finding himself behind Keir Starmer in a coffee-queue this afternoon, Guido took the opportunity to ask the Leader of the Opposition about his future attack lines on the Government. The case of Suella Braverman, the Labour leader said, "wasn't going away."
It was a relatively inconspicuous item in his PMQs: "Have officials raised concerns about his decision to appoint her?" It caused a frisson among those who know how important process is, and how deadly the advice given by officials can be …
Obviously no PM is going to answer such questions, nor will he willingly surrender written advice given in ministerial confidence. However, there is a route to get it. By a Humble Address (a procedural device resurrected from ancient obscurity by the previous Speaker, John Bercow), documents of all sorts, including electronic, can be demanded by an Opposition Motion.
Labour has had next week's Opposition Day nicked by the SNP. But the issue will probably fructify rather than decay over time. It may be a little early in the new administration for 35 Tories to defy the Whip and vote for the  documents to be revealed – but if recent history is anything to go by …
Questions about Braverman continued in the House of Commons on Thursday during Cabinet Office Questions and, later, Business Questions to Leader of the House Penny Mordaunt.
A Telegraph article by Gordon Rayner said that recent Home Secretaries ended up doomed from the start:
Almost as soon as Rishi Sunak reappointed Mrs Braverman as Home Secretary, the civil service was letting it be known that there were "concerns" about whether she could be trusted with sensitive information. Simon Case, the Cabinet Secretary and head of the Civil Service, was "livid" about her appointment, sources said.
If the ultimate goal of the poisonous briefings by civil servants was to suggest the department cannot function with Mrs Braverman in charge, it will be a familiar scenario to previous holders of the post.
Priti Patel only just survived a concerted campaign to force her out by civil servants who accused her of bullying. Amber Rudd lasted two years before she was forced to resign for misleading a Commons committee, having been wrongly briefed by her department on deportation targets. As far back as 2006 Labour's John Reid declared the department "not fit for purpose".
In 2006, Labour was in power, by the way.
Gordon Rayner rightly includes Braverman's allies in his analysis:
Allies of Mrs Braverman say that her enemies in the Home Office, and on the Left, have used a technical breach of the ministerial code as a convenient excuse to attack a woman with whom their true battle lies over immigration.
Conservative Party members are likely to support Braverman:
As the current "queen of the Right" in the Government, every carping comment from a Labour MP or BBC commentator simply reinforces her popularity with Conservative Party members and a significant chunk of MPs.
Rishi Sunak reinstated her at the Home Office because he knows that to stand any chance of uniting his party, he needs a figurehead of the Right in a senior position, and in Mrs Braverman he has a former chairman of the European Research Group of Right-wing Eurosceptic Tories.
It is significant that Braverman backed Rishi last weekend:
If, as has been suggested, a return to the Home Office was the price she demanded for backing his leadership bid (and effectively killing off Boris Johnson's attempted resurrection) it simply proves the clout she now has within the Party.
Other news from Wednesday included a confirmed ban on fracking, overturning Liz Truss's decision to allow fracking in communities that overwhelmingly allow it.
——————————————————————————————————————
Now back to the leadership contest.
In the early hours of Friday, October 21, Boris Johnson was leading Rishi Sunak and Penny Mordaunt:
I left off yesterday with Stanley Johnson saying that morning that his son Boris was 'on a plane'.
Meanwhile, Liz Truss made a brief return to Downing Street, probably to collect something. The Guardian's photos show her in sportswear, a heretofore unseen Liz.
'Bring Back Boris'
Express readers opened their Friday paper to find an article by one of Boris's main backers, Sir James Duddridge MP, a champion of the Bring Back Boris, or BBB, campaign:
I was his Parliamentary Private Secretary and stayed with him right until the end. It was a mistake to force him out but now is the time to bring him back.
He is the only one who can unite the party after the turbulent last few weeks and I trust him to right the ship …
He always remained hugely popular with the party's grassroots and with large parts of the country.
There will always be socialists and angry Twitter mobs who rail against him but he is an election winner, twice in London as well as nationally.
My constituents regularly tell me they want Boris back and he still has a mandate from the country …
He has the star quality and inspirational leadership the country needs during the challenging months ahead.
It's time to Bring Back Boris.
Jacob Rees-Mogg, Truss's Business Secretary, declared his support for the former Prime Minister — 'Boris or Bust':
Pollster Matt Goodwin pointed out that while Rishi is more popular overall with British voters, Boris still leads those who voted in the 2019 election:
The video from 2012 showing Boris, who was then Mayor of London and promoting the Olympics that year, went viral: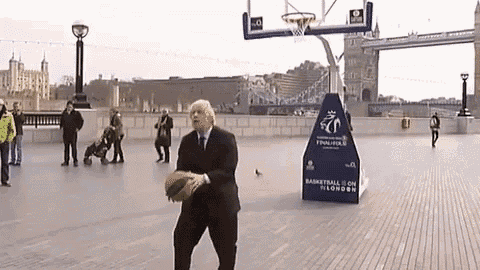 However, The Sun's Harry Cole reminded everyone that Boris still had the upcoming Privileges Committee investigation to deal with. If it goes badly, he might have to resign as an MP:
Conservative MPs could schedule a motion to cancel the investigation. That would have to be approved by the Commons, but as the Conservatives have a current majority of 71, it could still be overturned. This Sun reporter thinks it is unlikely, however:
Truss's Deputy Chief Whip Craig Whittaker requested that his name be removed from Guido's list of Boris supporters. His post requires impartiality:
Emily Maitlis, formerly of the BBC, reacted characteristically to news that Boris was running in the leadership contest:
Guido has the audio and reported:
Emily Maitlis meanwhile learnt the Boris news live on her News Agents podcast. You'll never guess her reaction…
Shouldn't hurt Boris's chances…
Rishi takes the lead
Maitlis needn't have worried.
By 11 a.m. on Friday, Rishi had just edged past Boris:
A half hour later, Rishi's momentum was beginning to build:
Boris backers hadn't lost hope, however. The fact that Ben Wallace, the Defence Secretary, supported him was an added fillip:
That afternoon, Opinium posted their snap poll on who the public supported. Rishi was the clear winner. Even Penny beat Boris:
Boris gained support from more of the Red Wall. Teesside mayor Ben Houchen is a Party member and not an MP. Simon Clarke was Truss's Levelling Up Secretary:
Guido excerpted their letter to the Telegraph …
Boris is the person we need to lead our country and our party. 
He won the greatest election victory for years on a mandate to unite and level up the UK, and inspired millions of people who had never voted Conservative before to get behind a generous, optimistic vision of what Britain can be.  
People on Teesside love Boris because he recognised that while talent is evenly distributed across the country, opportunity is not. Boris gave us that opportunity. 
…
Teesside has had difficult times and is now levelling up because of Boris. We know that for us, like Boris, the comeback will be greater than the setback.
… adding:
Houchen is a real loss for Rishi…
By 3:45, Rishi was well on his way to 100 backers. Boris was now lagging behind, and Penny was stuck:
In the early evening, an MP from the 2019 intake, Antony Higginbotham, representing the traditionally Labour constituency of Burnley, came out for Boris:
Two hours later, veteran MP Bill Cash also announced his support for Boris:
It seemed that most Boris backers were traditional Conservatives and Red Wall MPs.
Guido pointed out the Red Wall loyalty:
By contrast, Matt Hancock felt the need to produce a lengthy statement explaining why he was supporting Rishi:
Saturday's papers
Saturday's papers were a mixed bag.
Not surprisingly, the Financial Times said that investors were alarmed at the prospect of Boris's return:
The Telegraph reported that Rishi was expected to pass the threshold of 100 MPs:
The Star came up with an aubergine motif for Boris and couldn't resist featuring Lettuce Liz again:
Their Thought for the Day was:
Haven't we all suffered enough?
The lead paragraph reads:
Just when you thought all salad-based puns had been exhausted, posh aubergine Bozo Johnson has emerged as one of the favourites to replace Lettuce Liz as PM.
Rumours began circulating about joint talks between Rishi and Boris:
Two papers played to Boris supporters — the Express …
… and the Sun:
The paper's veteran Trevor Kavanagh explored both sides of the Boris equation in 'Boris Johnson is a political Humpty Dumpty with a giant ego who had such a great fall — but if he runs for PM, he'll win':
… Boris Johnson, the political Joker who makes half the nation smile while the rest are spitting chips, is gearing up for another pitch at the premiership.
He needs 100 MPs' votes and may well get more.
If he runs, he wins — that's my prediction for what it's worth in this tumultuous here-today, gone-tomorrow blur of Tory leaders, challengers and assassins.
And even if he doesn't win, what a pleasure to hear the screams of fury from Labour, Lib Dems and Scot Nats — amplified through the impartial BBC's 100-decibel speakers …
These puce-faced wets don't seem to realise they are fuelling the pro-Boris momentum which might propel him back into Downing Street and even produce another sensational election win.
Happily, their moans are drowned out by cheers from Red Wall Tory MPs who credit Boris with winning their seats in Parliament.
They want Boris back and so do millions of voters across the land.
It may be deeply irresponsible to say so, but this is diamond-studded 24-carat political entertainment and I for one am enjoying the ride.
Don't get me wrong — I am not ­watching BoJo: The Movie through rose-coloured glasses, or even suggesting that it makes sense.
Boris Johnson must take much of the blame for the catastrophic mess the country is in, politically and economically.
But he won his 2019 80-seat landslide majority fair and square.
It was an almost entirely personal achievement beyond the reach of any other politician.
He used that majority to achieve great things, ramming Brexit through Parliament, the Covid vaccination triumph and leading global support for Ukraine.
He also blew it as the "Greased Piglet" PM who believes rules are for little people, not him …
It was such casual conduct that handed Labour grounds for a kangaroo court trial for lying to Parliament — a hurdle still to be cleared.
But for such careless affronts to good governance, Boris Johnson would still be Prime Minister right now.
The Pound would be steady, mortgages manageable, inflation past its peak.
We would not have seen the eye- popping political convulsions which turned Britain into a global laughing stock.
The soap opera is not over yet.
Whoever wins next week must choose a new Cabinet and pick a way through the ruins.
If it is Boris, it should at least end the clamour — choreographed yesterday across all BBC networks — for a snap General Election.
Boris won't have to face the tricky ­question: "Who Voted for You?" …
Without Boris, the Conservative Party faces certain defeat by 2025.
Boris has the magical Heineken ability to reach voters other politicians cannot reach.
It's a gamble, a glitterball Who Dares Wins test of luck and daring.
Even Netflix couldn't make it up.
But for the Tories, it is the only game in town.
For the next 24 hours I had hope.
More on the contest will follow tomorrow.
In 2020, millions of Britons stood outside their houses at 8 p.m. on Thursday nights, prompted by television adverts, to applaud the NHS.
Here's then-Health Secretary Matt Hancock on the first Thursday of the embarrassing two-minute applause sessions on March 26, 2020:
Two years later, on April 27, 2022, The Spectator's Tim Knox reported that public opinion of the nation's best loved institution has fallen to a 25-year low (emphases mine):
While MPs compete to shout the loudest in their support of the UK's health services ('save our NHS!'), the British public has fallen out of love with it. More people are now dissatisfied with the NHS than are happy with it. This is true across all ages, income groups, sexes and voters of different political parties. Support for the NHS is now at the lowest level for a quarter of a century.
The public is right, the NHS is just not that good. Compare it, as I have done in a new report published today, with the health systems of 19 similarly well-off countries and it is hard to come to any other conclusion. UK life expectancy is down at 17 out of these 19 comparable nations. Our cancer survival rates are shockingly low. We are the worst for strokes and heart attacks. We are one from bottom for preventing treatable diseases. We are third from bottom for infant mortality. The only thing we top the charts on is helping diabetics avoid amputation. Sadly, despite the great efforts of NHS staff, our health system does not match the success rates of other nations: we come bottom of the league tables four times – more than any other country – and are in the bottom three for eight out of the 16 measures.
Tim Knox advocates for an insurance model. No, thanks. It is apparent that Knox has never lived under an insurance model. I have. Premiums and inefficiencies would only rise in the years to come.
Here's a better idea for the NHS: root and branch reform.
The problem is that most NHS workers are unionised, so they can go on strike. Another is that they are trained to be part of an inefficient health delivery system, which would have been much better had it stuck to the basics as it did when it was founded, e.g. emergency care, broken limbs, heart problems and cancer treatment.
This tweet comes from a former NHS nurse who has since become a barrister. Her tweet from April 11, 2020, which disapproved of the applause during the pandemic, attracted many insightful replies:
The same day that Tim Knox's article appeared — April 27, 2022 — The Spectator's Isabel Hardman wrote about the High Court ruling on what happened in care homes during the coronavirus pandemic.
Before going into that, Hardman raises a good point about the NHS and why the new levy on National Insurance will not help care homes. No, it won't initially. My understanding from parliamentary debates is that the first two years' of proceeds from the levy will be going to the NHS instead:
The phrase 'protect the NHS' was a powerful one in the public health messaging in the pandemic. It was also a description of where the focus lay in government. The health service was the priority, not the care homes these patients went into. There are lots of reasons for this, but one is clearly a political calculation that the NHS matters to the public in a way care of the elderly does not. That is why successive governments have been able to shirk proper social care reform. That includes this government, by the way, as its levy does nothing to improve the quantity or quality of care …
It is debatable that the NHS itself was really protected throughout the pandemic.
So, our lockdowns were all for nought.
Last month's High Court ruling implicated former Health Secretary Matt Hancock and the erstwhile Public Health England, so it is rather useless in order for any action to be taken against either. Why did it take two years for this ruling to be made?
That said, it could come in handy for any public inquiry into how the UK Government managed the pandemic.
Hancock denies that he said that the Government was putting 'a protective ring' around care homes, but I watched or listened to every one of the coronavirus briefings as well as his statements in Parliament. He did use those very words, time and time again.
This is what Hardman had to say about the High Court case regarding care homes during the pandemic in 2020:
The High Court's ruling today that the government broke the law on the discharge of patients to care homes in the early days of the pandemic further undermines the claim by the then Health Secretary Matt Hancock that ministers had thrown a 'protective ring' around the sector.
The case was brought by two relatives, Cathy Gardner and Fay Harris, of care home residents who died after testing positive for Covid. Their argument was that six policies in place at the start of the pandemic represented 'one of the most egregious and devastating policy failures in the modern era'. The fathers of Gardner and Harris were among the 20,000 people in care homes who died after testing positive between March and June 2020. The pair argued that one of the worst failures was the mass discharge of 25,000 patients from hospital to care homes without Covid testing or proper isolation arrangements in place, meaning the virus rampaged among vulnerable and frail populations. They also cited poor – and initially non-existent – advice on PPE which made it even harder to protect the residents of the homes.
The discharge policy is something politicians and NHS figures have been squabbling over for some time, despite Hancock's 'protective ring' line. Was it conceived in Whitehall or in the NHS itself? The rationale behind it was that it would free up beds in hospitals ahead of the anticipated wave of Covid patients. But because some of those being discharged from hospital had Covid themselves, this led to a wave within care homes: a deadly one.
The UK was far from the only country that experienced problems in hospitals and care homes during the first wave of the pandemic in 2020. Even Swedish officials were sorry for what happened in their care homes at that time.
Something must be done, not only about the NHS but also care homes, the Cinderella of health care.
However, who in Government will take on the nation's favourite institution? No one.
This was a big week for Britain's Good Law Project, as they were able to persuade a court to scrutinise former Health Secretary Matt Hancock and former health minister Lord Bethell on their handling of coronavirus contracts in 2020.
Matt Hancock resigned in June 2021 and Lord Bethell was removed from his ministerial post in the House of Lords at last week's reshuffle.
The Good Law Project doesn't always win their cases, but this will be one to watch.
I do not often agree with their views but, in this case, I wish them well.
Lord Bethell
Having seen enough proceedings in the Lords, I thought that Lord Bethell was doing a competent job representing the Government.
However, during the summer, questions were asked about the mobile phone he was using last year when the pandemic was raging. Bethell gave various answers as to the whereabouts of the phone:
He allegedly used WhatsApp to communicate with potential suppliers:
His phone was taxpayer funded. As such, it seems he should have returned it to Procurement:
The accompanying article from the Good Law Project states (emphases in purple mine):
You will recall in our hearing in July Government admitted that some of Health Minister Lord Bethell's dealings in relation to the controversial £87.5 million testing contracts to Abingdon Health had been conducted via WhatsApp or text message, and were held only on his private mobile phone.
We wrote to Government to ask for the messages to be retrieved and preserved.
We were stunned to receive this response from Government in which Health Minister Lord Bethell changes his story, again, on why he can't hand over the texts and What's App messages. 
This is now the Minister's third different version of events:
First, he claimed his phone was "lost" so he couldn't hand it over. 
Then, a few weeks later he abandoned his tale that the phone had been "lost" and provided an entirely new explanation as to why he was no longer using it, claiming the phone was "broken".
Now, unbelievably, he says the phone isn't lost. Or broken. He actually passed the phone on to a family member … 
It's far from clear that personal phones used extensively for Government business can safely be handed over to family members – one assumes children. What steps did Lord Bethell take, for example, to ensure that highly sensitive material couldn't be retrieved by a specialist? And if he did delete it, did he ensure he'd passed on all the relevant information to the Department of Health before doing so? 
And the extraordinary change of story doesn't stop there. 
Back in June, No 10 issued a blanket denial that Ministers ever used private email accounts for Government business. But now their own lawyers have confirmed searches of Lord Bethell's three private email addresses using keywords relating to Covid contracts turned up hits of between 18,000 and 36,000 separate documents that may be relevant to the case. 
How on earth do we move from a blanket denial by No 10 that Ministers were using private email accounts for Government business, to an admission that a single Minister may in fact have used his private email for tens of thousands of official emails? Do they ever tell the truth?
We are fighting to get our hands on these messages. We will be able to reveal further twists in this extraordinary tale soon.
On Tuesday, September 21, the Good Law Project was in court to pursue the case:
The Government conceded that Bethell would have to provide a witness statement. The court hearing was to stipulate the content of that statement:
The accompanying article from crowdjustice gives more information on what happened in 2020:
The Government suppressed an official report that proved there were issues with rapid antibody tests purchased by the Department of Health. Leaked emails reveal the Government blocked Public Health England from publishing their findings until after they could make an announcement that they had purchased one million antibody tests from Abingdon Health.
The purchase of one million antibody tests from Abingdon Health has been shrouded in mystery, but what we do know lays bare serious failings in Government procurement.
The Government supported the creation of the UK Rapid Test Consortium (UK-RTC) back in April. The idea was that the companies and institutions involved, including Abingdon Health, would create a rapid antibody test. On 2nd June, Government awarded a contract worth £10million to Abingdon Health for the materials needed to produce the test. On 14th August, they handed Abingdon Health another contract worth a staggering £75million.
Despite these huge sums of money, Government seems to have ignored widely held concerns that these tests were not fit for purpose. So a £75million contract was awarded without competition, on the basis of profoundly flawed research. And when confronted with evidence of these flaws Government tried to suppress publication of that evidence.
These are serious charges and we have set out the publicly available evidence in this chronology, which we will update as more evidence is published.
Judge agrees
The judge hearing the case on September 21 agreed with the Good Law Project:
The Good Law Project's article says:
… Yesterday we took Government to Court to fight for this evidence – and we had a good day. 
The Judge ordered the search of Matt Hancock's WhatsApp messages and personal email accounts. We believe this is the first time a Judge has ordered a Minister, or ex-minister, to hand over their personal WhatsApps and text messages.
In fact, the Judge seemed to share our view more generally that Government's explanations for why they haven't recovered information from Ministers' devices simply do not stack up, and he ruled as follows:
Lord Bethell must provide a Witness Statement to the Court to explain – once and for all – what happened to his phone

.

Government needs to provide a Witness Statement to the Court explaining how they are going to ensure they recover all the necessary data from Bethell's phone

.
In addition to coughing up Lord Bethell's private emails,

Government must also trawl Matt Hancock's personal emails and WhatsApps for relevant information as to how these contracts came to be awarded with no competition

. 
We will now get to see previously hidden messages from the Ministers involved in awarding these lucrative contracts. We will also issue an application against Professor Sir John Bell in respect of his documents (to cover WhatsApp, University of Oxford emails and personal emails). He has previously refused to share any of his records, despite his hugely significant role in the contract awards. 
Matt Hancock
Following this announcement, the story received quite a lot of coverage in the media, with photos of Matt Hancock splashed all over Twitter.
The London Economic had this:
Their article said:
Former health secretary Matt Hancock will have his personal WhatsApp and emails searched as part of a High Court battle over millions of pounds' worth of antibody test contracts.
The Good Law Project has brought legal action against the Department of Health and Social Care (DHSC), claiming that more than £80 million in contracts for antibody tests were awarded unlawfully.
The bid covers three contracts awarded to Abingdon Health which the group claims were given in April, June and August 2020 but were not published until October 2020.
"The contracts were awarded directly, and secretly, without any advertisement or competition," the Good Law Project's barrister Joseph Barrett said in written arguments.
The group also argues that the contracts "comprise very substantial unlawful public subsidies".
The Daily Mail had more:
Claiming Mr Hancock was the "ultimate decision-maker" in awarding the contract to Abingdon Health, Mr Barrett told the court that Mr Hancock had used multiple non-government emails for Government business. However, no searches had been conducted and no documents had been disclosed.
Mr Barrett alleged that DHSC had "either destroyed or otherwise put beyond recovery or refused to search or disclose almost all of the repositories and documents of the four most senior and important individuals in the case".
Philip Moser QC, for DHSC which is contesting the claim, argued Mr Hancock had a "limited" role in the contracts.
"There is no reasonable basis on which to seek such disclosure, because Mr Hancock's involvement in the matters which are in issue in these proceedings was limited and, in any event, any communications from the then Secretary of State would have been caught by the existing disclosure exercise," he said.
Mr Justice Fraser ordered that both Mr Hancock's Government and non-Government communications that were used for Government business should be searched for relevant material.
The judge said: "It seems to me that even though his involvement has been described as 'limited', 'limited' can still be quite significant."
CityA.M.'s coverage says that Lord Bethell's phone is now with 'disclosure consultants':
Government lawyers previously said the old phone had been "broken" six months ago and that data held on it was not contained on the replacement.
The lost information was reported to have included WhatsApp and SMS messages.
The court also heard that Lord Bethell's phone is currently with "disclosure consultants" to determine whether his WhatsApp messages can be retrieved.
A spokesperson for the former health secretary said: "Hancock had no involvement in the awarding of this contract, or indeed any other contracts. They were all awarded through formal processes, as the National Audit Office has confirmed.
"At the time, everyone in the Department of Health and Social Care was working every hour to respond to the pandemic and boost testing capacity. Any suggestion of wrongdoing is completely false."
The full trial is due to take place from December 6.
Scotland's The National reported on the to-ing and fro-ing between the judge and the Government's legal counsel, Philip Moser QC:
Philip Moser QC, for DHSC which is contesting the claim, argued Hancock had a "limited" role in the contracts.
"There is no reasonable basis on which to seek such disclosure, because Mr Hancock's involvement in the matters which are in issue in these proceedings was limited and, in any event, any communications from the then Secretary of State would have been caught by the existing disclosure exercise," he said.
Justice Fraser ordered that both Hancock's Government and non-Government communications that were used for Government business should be searched for relevant material.
On the topic of disclosure, The Mirror's tweet alleges that the Department for Health and Social Care (DHSC) had previously refused to pursue it:
And there's more
The Government has always claimed that there were no fast-track routes to winning a contract.
However, on Thursday, September 23, The Guardian reported about emails referring to a 'VIP route' for coronavirus testing contracts:
The Guardian reported:
… internal emails between DHSC civil servants, discussing the Rapid Testing Consortium (RTC), a group of companies led by York-based Abingdon Health, which was awarded huge government contracts without a competitive tender, did describe the process as "the VIP route". The then health minister, Lord Bethell, was described by officials as a "sponsor" of the consortium.
The DHSC disclosed the June 2020 emails during a legal challenge brought by the Good Law Project (GLP), which argues there was "apparent bias" in the award of the contracts to Abingdon Health, and that the government "failed to undertake any transparent or lawful process". The DHSC is defending the case, arguing that the emergency of the pandemic justified it making direct contract awards.
In the email exchanges, one civil servant, discussing how to process the RTC companies, said a person in authority, whose name is redacted, "would like them to go through the VIP route". The official asked: "Who should they name as their sponsor?"
A colleague replied: "Are the sponsors usually ministers? I would imagine RTC can name Lord Bethell?"
In a further email referring to the RTC, another official wrote: "This is usually for the VIP route which comes via ministers."
Asked by the Guardian about these references to a VIP route, the DHSC did not maintain its previous denial. Instead a government spokesperson said: "All offers of testing supplies that were evaluated by DHSC went through the same clinical evaluation process. Every application went through robust assessment checks, and decisions were based on merit."
As for Abingdon Health, founded in 2008:
The company has emphasised that it and its directors did not have Conservative party membership or connections, that the government asked them to contribute to the Covid response, and they were not aware if there was a fast track process.
Having been first contacted on 22 March 2020 by an adviser to Public Health England, Abingdon said they were asked to email the general DHSC and NHS Covid testing and research email addresses. On 1 April, the company was contacted by Prof John Bell, a senior government adviser on testing, and on the same day asked to join a conference call with the then health secretary, Matt Hancock. Following discussions with Bethell and other senior government figures, Abingdon then formed the RTC and were initially given a £3m research contract.
The other contracts followed on from there.
It is fortuitous for the Government that Parliament is in conference recess from 5 p.m. today until late October. Otherwise, a few Urgent Questions would probably have been scheduled.
As they say in journalism: 'The case continues'.
The full trial starts on December 6.
Two stories of interest today feature coronavirus.
The Lancet's U-turn on lab leak
With all the news from independent media outlets revealing more information about the possible origins of the coronavirus lab leak, The Lancet agreed to publish what it calls an 'alternative view'.
On September 19, the Mail on Sunday reported (emphases mine):
The Lancet medical journal has bowed to pressure over its heavily-criticised coverage of the disputed origins of the Covid pandemic by publishing an 'alternative view' from 16 scientists – calling for an 'objective, open and transparent debate' about whether the virus leaked from a Chinese laboratory …
The Lancet has agreed to publish an alternative commentary which discusses the possibility that laboratory research might have played a role in the emergence of the SARS-CoV-2 virus.
It also directly confronts the efforts of science journals to stifle debate by labelling such theories as 'misinformation'.
In the article, the authors argue that 'there is no direct support for the natural origin of SARS-CoV-2, and a laboratory-related accident is plausible'. 
They add that the February 2020 statement 'imparted a silencing effect on the wider scientific debate'.
And they say scientists, 'need to evaluate all hypotheses on a rational basis, and to weigh their likelihood based on facts and evidence, devoid of speculation concerning possible political impacts'.
Science itself, they go on, should 'embrace alternative hypotheses, contradictory arguments, verification, refutability, and controversy' and rather than congratulating China on its supposed 'transparency', they call on the secretive superpower to open up …
The new commentary, published in The Lancet on Friday, said: 'The world will remain mired in dispute without the full engagement of China, including open access to primary data, documents, and relevant stored material to enable a thorough, transparent and objective search for all relevant evidence.'
One of the signatories, Professor Nikolai Petrovsky of Flinders University in Adelaide, Australia, told The Mail on Sunday: 'It might seem small, but after 18 months of complete denial, the very act of [The] Lancet agreeing to publish this letter acknowledging the origins of Covid-19 remains an open verdict, is a very big deal.
'For a leading medical journal like Lancet to agree to finally open its doors to a letter from scientists highlighting the ongoing uncertain origins of Covid-19, indicates how far we have come in 18 months in requesting an open scientific debate on the topic, but also indicates just how far we still have to go'.
Good news, at last.
Matt Hancock on anti-vaxxers
Matt Hancock hasn't been Health Secretary since June, but that hasn't stopped him banging on about the virus.
On September 19, he wrote an opinion piece for the Mail on Sunday: 'MATT HANCOCK: In all my time, I have never come across a group so dangerous as anti-vaxxers'.
With a title like that, who needs the editorial?
He writes the way he talks:
While of course we need to be vigilant, we can start restoring what makes life worth living. Families are once again able to reunite with their loved ones. Weddings, christenings and family celebrations are back on. Businesses can open up again with more confidence. In fact, by some measures, Britain has the fastest economic recovery of all the major Western nations.
Then he goes off on a tangent:
However, almost unbelievably, there is still a persistent yet thankfully small and shrinking group of people determined to try to stop this progress. In all my time in public life, I have never come across a group so blinkered and dangerous as the anti-vaxxers …
Getting the jab isn't just about protecting yourself, but about protecting others. It's not just about you, it is a social and moral obligation.
Good grief. I am so glad that Sajid Javid is Health Secretary.
This is probably the nicest thing he says about people hesitant to get the vaccine:
I understand that some people are hesitant. It's ok to be unsure and ask questions.
He then trots out all the pro-vaccine statistics, including this old chestnut, which is highly dubious:
The vaccines protect you, with about 112,000 deaths prevented because of the vaccines.
Then he returns to excoriating people who don't want to get the vaccine:
The people I reserve my vitriol for are those who promote anti-vax lies. I find it hard to believe, but it's a shocking fact that there is a small number of aggressive, noisy, threatening people who think it is right and fair to try to stop others from getting vaccinated.
The lengths to which these people will go are extraordinary. They pump out scaremongering material and videos, with discredited arguments. They try to play on people's fear of the unknown. They create conspiracies and spread misinformation. They've even sent me death threats just because I played a prominent part in the vaccines rollout.
First of all, if anyone pushed fear and scaremongering, it was Matt Hancock in his coronavirus briefings.
Secondly, if any people went to extraordinary lengths over this 'pandemic', it was Matt Hancock and the British government with lockdowns, 'because they work', so we needed not one but four. I've lost count.
Thirdly, millions must be more than furious with the man who laid down the law about physical restrictions — no visits to the elderly, severely restricted funerals, damp squib weddings, no church — for months on end then shows his blatant hypocrisy by canoodling with his assistant. Thank goodness for security cameras and for The Sun publishing the photo on the front page a month later.
Finally, he never gave MPs the granular data that he was looking at. MPs asked him for the data on which he based his decisions, but he never produced the information. Yet, he expected them to vote based solely on what he told them. I do wish there had been more of a revolt, but Labour were quite happy to approve any and all restrictions. What a parlous state of affairs.
In other Hancock news, in late August, he and his girlfriend took a summer holiday together at a modest resort in the Swiss Alps. It's a pity she hasn't gone back to her husband, who seems like a nice guy.
On September 7, Hancock returned to the backbenches for the first time since 2012:
He's no doubt smarting from that and last week's reshuffle.
To think he was so confident that he would get another Cabinet post.
I do not think he will win re-election should he run again. His constituents are still irked with him for leaving his wife, whom they adored.
On the evening of Saturday, June 26, many Britons were relieved that Prime Minister Boris Johnson appointed a new Secretary of State for Health and Social Care so soon after Matt Hancock's resignation.
Although lockdown supporters say that Sajid Javid has no experience in health, that is why many of us think he is a good choice. He will give the department a fresh pair of eyes and a new perspective, one that isn't tied to SAGE or 'our NHS', which has become a cult religion over the past 16 months (March 2020 – June 2021).
Since the pandemic began, it has become very difficult being able to see a general practitioner (GP) in person.
The Telegraph's Ross Clark wrote (emphases mine):
… many patients struggle to get a doctor to see them even at the surgery. Hancock's vision of us all consulting medical staff via smartphone app doesn't allow for the fact that, according to Ofcom, only 55 percent of the over-65s – ie those who need the NHS the most – use a smartphone. Even if it did, it ignores the views of cancer specialists who have warned that cancer is often diagnosed via subtle changes in a patient's appearance – something you can't capture by uploading a photograph of a spot.
Hopefully, the new health secretary will bring a keen eye to Hancock's failures and won't shy away from tackling vested interests so that we can a real doctor, in real life, when we need to.
GB News covered the appointment on their Sunday morning programme:
TalkRADIO's Julia Hartley-Brewer also thought Javid's appointment was good news:
Mark Harper MP of the Covid Recovery Group (CRG) in Parliament tweeted his congratulations:
The Sunday Times said that Carrie Johnson, who once worked for Javid in government, was influential in getting him the job:
The Mayor of London appeared on Andrew Marr's show on Sunday to congratulate a fellow son of a bus driver (video here):
This confused Deputy Labour Leader Angela Rayner, who also said 'fragrant' instead of 'flagrant' in an interview this week:
Later that day, Times journalist Steven Swinford was told that the security camera in Hancock's former office — now Javid's — had been turned off:
Monday's front page of the Telegraph reported a positive outlook from the new Health Secretary:
That morning, Javid gave an interview to Sky News expressing his desire for a quick lifting of coronavirus restrictions:
However, as Guido Fawkes pointed out, Javid has voted with the Government on continuing restrictions (emphasis in the original):
Co-conspirators will be relieved to hear that given hitherto he has voted in favour of every lockdown. Javid also confirmed the notorious camera lurking in his new office has now been disabled, though not by him personally…
Late Monday afternoon, Javid delivered his first statement in Parliament as Health Secretary. Excerpts from Hansard follow, emphases mine.
He stated the positives about the vaccine rollout, beginning with a brief tribute to Hancock:
I want to take this opportunity to pay tribute to my predecessor, my right hon. Friend the Member for West Suffolk (Matt Hancock), who has worked hard throughout all these testing times. He achieved a great amount in the work that he did, and I know that he will have more to offer in public life. I wish him the very best.
There remains a big task ahead of us to restore our freedoms—freedoms that, save in the gravest of circumstances, no Government should ever wish to curtail. My task is to help to return the economic and cultural life that makes this country so great, while, of course, protecting life and our NHS. That task has been made all the more difficult by the delta variant, which we now know makes up some 95% of new cases in the UK. Not only does it spread more easily, but the evidence points to a higher risk of those who have not been vaccinated needing hospital treatment, compared with the previously dominant alpha variant.
This narrowing of the race between the virus and the vaccine led to this Government's difficult decision to pause step 4 on our road map until 19 July. We are using this extra time to protect as many people as we can. When the Government took that decision on 14 June, more than 4.3 million over-40s had had a first dose but not a second. The figure is now down to 3.2 million people over 40. We can all be reassured by how many more people are getting the life-saving opportunity that a vaccine offers.
At this two-week review point, I want to update the House on our progress on our road map to freedom. Our aim is that around two thirds of all adults in this country will have had both doses by 19 July. We are bringing forward second doses, and bringing forward our target for first doses too, so we can meet that 19 July goal. Vaccine uptake remains sky-high. We have seen that age is no barrier to enthusiasm for getting the jab: as of this weekend, more than half of adults under 30 have taken up the chance to be vaccinated—including, in the past couple of weeks, all three of my own adult children.
Our vaccines are working, including against the delta variant. The latest modelling from Public Health England shows that they have saved more than 27,000 lives and have prevented more than 7 million people from getting covid-19. We know that, after a single dose of vaccine, the effectiveness is lower against the new delta variant, at around a 33% reduction in symptomatic disease, but two doses of the vaccine are just as effective against hospital admission with the delta variant as with the alpha variant.
The jabs are making a difference in our hospitals, too. In January, people over 65 who were vaccinated earlier in our programme made up the vast majority of hospital admissions; the latest data shows that that group now makes up less than a third. While cases now are ticking up, the number of deaths remains mercifully low, and we will continue to investigate how our vaccines are breaking that link between cases, hospitalisations and deaths. I am also encouraged by new data just today from Oxford University's mix and match trial, which shows that a mixed schedule of jabs, such as getting the AstraZeneca jab first and the Pfizer second, could give our booster vaccination programme more flexibility and possibly even some better immune responses …
I spent my first day as Health Secretary—just yesterday—looking at the data and testing it to the limit. While we decided not to bring forward step 4, we see no reason to go beyond 19 July because, in truth, no date we choose comes with zero risk for covid. We know we cannot simply eliminate it; we have to learn to live with it. We also know that people and businesses need certainty, so we want every step to be irreversible. Make no mistake: the restrictions on our freedoms must come to an end. We owe it to the British people, who have sacrificed so much, to restore their freedoms as quickly as we possibly can, and not to wait a moment longer than we need to.
With the numbers heading in the right direction, all while we protect more and more people each day, 19 July remains our target date. The Prime Minister has called it our terminus date. For me, 19 July is not only the end of the line, but the start of an exciting new journey for our country. At this crucial moment in our fight back against this pandemic, we must keep our resolve and keep on our road map to freedom so that together we can beat this pandemic and build back better. It is a task that I am deeply honoured to lead and one I know will succeed. I commend this statement to the House.
Shadow Health Secretary Jonathan Ashworth (Lab) responded for the Opposition, pointing out that Javid's optimism might be misguided:
Can I just say at the outset that, despite our fierce political differences, my dealings with the previous Secretary of State, the right hon. Member for West Suffolk (Matt Hancock), were always courteous, respectful and professional, and I wish him well in resolving his personal difficulties.
I welcome the right hon. Member for Bromsgrove (Sajid Javid) to his place and thank him for advance sight of his statement. He will find working with the NHS and social care staff both inspirational and rewarding, and I hope he will agree to make arrangements for them to receive a fair pay rise and not the real-terms pay cut that is currently pencilled in.
Today, the Secretary of State has let it be known that the 19 July reopening will effectively go ahead. He told the news this morning that there is "no going back" and that lifting restrictions will be "irreversible". A word to the wise: I have responded to a lot of these statements these past 15 months, and I remember Ministers telling us there was "nothing in the data" to suggest that 21 June would not go ahead. I remember children returning to school for one day before the January lockdown. I remember, "It will all be over by Christmas". I remember, "We will send it packing in 12 weeks".
Well, we have seen around 84,000 cases in the past week—an increase of around 61%. Today, we have seen the highest case rate since January. If these trends continue, we could hit 35,000 to 45,000 cases a day by 19 July. That will mean more long covid—the Secretary of State did not mention more long covid—and it will mean more disruption to schooling. For some, it will mean hospitalisation, and we know that even after two doses, someone can catch and transmit the virus, so what is he going to do to push infections down? Vaccination will do it eventually, but not in the next four weeks.
I want to see an end to restrictions and our constituents want to see an end to restrictions, but I hope the Secretary of State's confidence today about 19 July does not prove somewhat premature or even, dare I say it, hubristic. Can he confirm that by "irreversible" he is ruling out restrictions this winter? Has he abandoned the plan that the previous Secretary of State and officials were drawing up for restrictions this winter? …
Javid responded, without addressing possible winter restrictions:
… With all the data I saw yesterday—I sat down and discussed it with the experts and my colleagues—it is very clear that we are heading in the right direction, and I am very confident about that date of 19 July …
Lucy Allan (Con), who has voiced her scepticism about coronavirus restrictions before, asked about the terminus date:
Can my right hon. Friend confirm that 19 July will mark the end of the road map out of lockdown, that "terminus" means the end of the line, not an interchange, and that it is his intention that all restrictions will be lifted on that date?
Javid replied:
… As she will have heard in my statement, it is absolutely our intention to have step 4 commence on 19 July and to remove restrictions and start returning to normal. She asked me specifically about all restrictions, or which restrictions. It is certainly our intention to remove restrictions, but as we follow the data in the coming days, we will set out more in due course.
Jim Shannon (DUP), a staunch Anglican, asked about loosening restrictions on church worship:
… If we are aiming for progression and moving away from restrictions such as the wearing of masks, may I ask when people will be able to attend worship and sit in churches self-distanced, without wearing a mask, just as diners can sit in a restaurant self-distanced without a mask? If we are going to have parity, then I believe that churches should have parity with restaurants.
Javid gave a reassuring reply:
I thank the hon. Gentleman for his remarks. I agree with him that as we move towards removing restrictions and step 4, we should take seriously into account what he said about people attending churches and the restrictions that they currently face. That is certainly my intention.
John Redwood (Con) asked whether Javid would look into improvements in ventilation and cleaning for various types of establishments to improve the air flow. Javid said that he would do so.
Theresa Villiers (Con) also asked about church, specifically singing hymns:
… Now that thousands of people are allowed to gather together at a football match to shout and cheer as much as they want, is it not time that we allowed congregations in church to sing hymns together?
Javid responded positively, which is more than Hancock ever did when asked similar questions:
I can tell my right hon. Friend that that is certainly what I would like to see and it is certainly my intention to allow that to happen as soon as possible. When it does, I hope we can sing a hymn together.
Richard Drax (Con) asked how long it would take before people could see their GPs in person again.
It looks as if Javid will address that issue, which Hancock did not much care about, insisting that phone and video conferences were highly successful:
My hon. Friend has raised an important issue. Even before I had this job, that issue came up again and again when I was a constituency MP just like him, and I absolutely understand it. It has especially been raised by older members of my constituency; people have brought this issue up where they are perhaps not as familiar with technology and they want that face-to-face meeting. I have already asked for advice on that and I will write to him on it, if I may.
Liam Fox (Con) asked for more data to be made public:
… As for the data we get, it is not just about the number of infections—it is about who is infected, what age they are, whether they have pre-existing conditions, and whether they have been offered a vaccine, but have refused. It is not just about hospitalisations and how many people are in hospital. How long have they been hospitalised compared with the figures for previous parts of the pandemic? How many of them require extra care and how many are in intensive care units? We need to understand much better how the Government are reaching their decisions. The British people are not stupid, and Parliament needs to be taken into the Government's confidence much more. I trust, given the previous examples of how he has conducted himself, that my right hon. Friend can do that.
Javid replied:
… On his important point about data, I saw the data in the Department for the first time yesterday. I saw the detail that it provides and how granular it is. I was impressed with that data, so I can give my right hon. Friend reassurance that the Government are looking at the data, and are absolutely taking it into account. I would also like to find a way to make sure that we can share as much of that data as possible so that others can benefit from it, and I will certainly look at ways in which we can do just that.
Dr Ben Spencer (Con) asked about winter measures:
… Does he share my concerns regarding this winter, when we predict that an increase in covid hospitalisations may be superimposed on normal NHS winter pressures? Can he confirm that plans and preparations are being put in place now to support our NHS in what may be a very difficult winter indeed?
Javid responded in the affirmative:
My hon. Friend is right to raise this issue. I can absolutely confirm that plans are being put in place. A huge amount of work was done by my predecessor and, of course, I will continue that work—just yesterday, I had meetings on winter plans. I can give my hon. Friend the absolute assurance, not just on vaccinations but on dealing with the backlog, that there are plans in place, and in due course I will come to the House and set them out.
Huw Merriman (Con) asked about a return to international travel, especially for those who have had two vaccinations.
Javid said:
First, my hon. Friend will know that, in terms of 19 July and the restrictions that will be removed, we are focusing on domestic restrictions. He knows that, separately, we also take very seriously the border controls, the border restrictions and the so-called traffic light system. In terms of making any further decision on that, he will know that it is kept under constant review on a very regular basis, and it is something that I intend to sit down and discuss with my right hon. Friend the Transport Secretary as soon as I can.
Mark Harper (Con) pressed Javid with a question on winter restrictions:
… I welcome my right hon. Friend's tone and his intent to get us back to normal, but let me pick up on his earlier answer to our hon. Friend the Member for Runnymede and Weybridge (Dr Spencer). There are those in government, from documents that I have seen, who are preparing the ground for the return of restrictions in the autumn and the winter. Will he rule out the use of lockdowns and restrictions in the winter as a mechanism for managing covid, and look at alternatives to ensure that the NHS is able to deal with us getting back to normal?
Javid answered:
… I am very happy to meet with him to discuss the issues in more detail and listen to his views. He should know that it is my intention, and the Government's intention, as I have said from day one on this job, to remove all restrictions as quickly as possible.
Steve Brine (Con) asked about the disruptive self-isolation rules following positive test results, especially for schoolchildren:
… I am looking for a change in policy as much as a change in tone. I return him to the subject of education. Estimates suggest that a quarter of a million children are missing school today due to precautionary isolations, the vast majority of them sequential due to the bubbles that they are caught in. Under the current rules, 10 days of isolation is then unavoidable, even with a negative PCR test. Have our young people not suffered enough? Are we really going to continue to do this to ourselves? Is this not an area, given the availability and reliability of testing now, where I might find the change of policy that I am looking for?
Javid replied:
Other hon. Members have rightly raised this very important issue, and my hon. Friend is right to draw attention to it once again. It is something that I have focused on from day one on the job. That is why I have asked for fresh advice on it. As he knows, that decision was made with the data that was available at the time. Clearly, data is changing all the time, and we must ensure that we keep that under review for exactly the reasons that he has just set out. As I say, I have asked for advice on that and will hopefully be able to say more on it as soon as possible.
This is what journalists and the public picked up from that debate.
The Sun's Deputy Political Editor Kate Ferguson tweeted about the terminus date …
… and singing in church:
GB News was a bit more cautious:
The Telegraph's Alison Pearson gave Javid five suggestions for improvement, including sacking SAGE and publishing COVID-19 recovery data with the public:
… It was pure speculation by Sage that led to the cancellation of Freedom Day on June 21. Subsequent figures have shown that we are not seeing any sign of hospitalisations for Covid "rocketing" or "surging" as we were warned two weeks ago. On the contrary, NHS England currently has just 1,445 Covid patients (one per cent of all beds). The rolling seven-day average of deaths after a positive test with Covid is 17. Sir John Bell, regius professor of medicine at Oxford, says the vaccines are holding up really well against variants. Asked about the large number of "cases", he said, "This is trivial, actually. Most who test positive are under 30 and they don't get very sick." Sir John is clearly far too sane to qualify as a government adviser. Maybe have a word with him?
As for publishing the recovery data:
Matt Hancock promised he would last summer; the slippery eel never did. We are among the only countries in the world not to trust its people with positive information from which they can calculate their own risk. Please stop infantilising us.
The Telegraph's Jeremy Warner has hope that, by working together, Javid and Chancellor of the Exchequer Rishi Sunak can turn this parlous situation around:
Like the new Health Secretary, Sunak has always been at the libertarian end of the debate on lockdown, as he must given his interest in a functioning, tax generating economy. So unusually, we for now have a Chancellor and a Health Secretary who are actually on the same page. The Prime Minister should enjoy the harmony while it lasts. The Treasury and Health department are not natural bedfellows.
On the other hand, Bob Moran, the Telegraph's cartoonist and a coronavirus sceptic, was unimpressed:
Someone picked up on 'Build Back Better':
However, author Carl Vernon, also a coronavirus sceptic, was positive:
I tend to agree with him.
As Sajid Javid has worked for some of the world's greatest investment banks, I hope that he will cast a gimlet eye over all of the data and ask probing questions of SAGE when they make recommendations on continuing restrictions.
I wish our new Health Secretary all the best.
On Monday, June 28, Peter Bone (Con) asked an Urgent Question about the security camera in what was Matt Hancock's office at the Department for Health and Social Care.
It has since been removed, but MPs from both sides of the aisle were deeply concerned — one wonders why — about its presence.
Julia Lopez, the Parliamentary Secretary in the Cabinet Office, answered MPs questions on that and on Hancock's use of his personal Gmail account for government business.
Michael Gove, the Chancellor of the Duchy of Lancaster, should have taken the questions, but he was working in Glasgow.
Excerpts from Hansard follow, emphases mine.
This debate cleared up misunderstandings about the use of personal email reported in the media at the weekend.
Security camera
Lopez said that an investigation is taking place:
On the specific incident relating to the leak of footage from a security camera to the media, given the public interest in the case I can confirm that the Department of Health and Social Care has launched an investigation that is supported, as appropriate, by the Government security group based in the Cabinet Office. Until the investigation is complete, it would be inappropriate to give further details. I am sorry to hon. Members who will understandably be seeking a lot of details on this matter. It is the case, however, that robust safeguards are in place around the security of Ministers, parliamentarians and Members of devolved legislatures.
Peter Bone asked for more information.
Lopez replied:
… once that investigation has been completed, notwithstanding the security concerns, we will want to provide him with reassurances on a number of the extremely important questions that he has raised.
My hon. Friend also asked about the extent to which offices are regularly swept. There is an organisation called UK NACE—UK National Authority for Counter Eavesdropping. It is the Government lead for counter-eavesdropping and this includes the technical manipulation of protective security systems, including CCTV. This is an area where it works very closely with the Government Security Group. My understanding is that it takes a risk-based assessment when it comes to sweeping, so in Departments where there are particular security sensitivities and concerns, those sweeps are taking place on a relatively regular basis, but Departments are accountable for the way in which their security is maintained within the Departments. The Cabinet Office plays a supporting role through the Government Security Group, setting out standards to which Departments are expected to adhere.
William Wragg (Con), a contrarian to his credit, asked about the safety of the whistleblower who allegedly leaked the Hancock video to The Sun:
… what safeguards are there for whistleblowers who may inadvertently discover material that is in the public interest?
Lopez replied:
It is important that a distinction is made between material that was inappropriately sourced and then leaked and people who are trying to raise legitimate concerns that require public transparency. I shall look into the concern that my hon. Friend has raised to make sure that there is no blurring of those two very important and distinct issues.
Stewart Hosie (SNP) asked more questions about surveillance:
Was the former Health Secretary aware, and indeed, was the security officer in his Department aware, of the CCTV camera in his office? Is the Minister aware of similar CCTV cameras in any other ministerial office? Who installs such systems in Ministries and who monitors them and has access to their feeds? Do they record video only or is it sound and vision? Given that there were reports of this footage being touted on Instagram for some time, is it true that staff from private companies manage those systems and monitor the footage? If it is true, who is responsible for vetting, and what is the process for vetting, such staff?
Finally, and most importantly, how confident is the Minister that others—states and non-state actors who would do us harm—have not already compromised other staff or gained direct access to some of these CCTV feeds?
Lopez said that the Department of Health and Social Care were conducting their own investigation:
The hon. Gentleman raised a number of points—who installs such machines and so on—that we need to look into via the Department of Health and Social Care investigation. My understanding is that it was a CCTV camera, not a covert device. There are obviously questions to answer about the way in which civil servants are vetted—they do go through stringent vetting processes—and in respect of a risk-based approach as to which Departments need to be more regularly swept. I hope that some of the answers that the hon. Gentleman seeks will be answered by the Department of Health and Social Care investigation into this matter.
Jacob Young (Con) pointed out that it was crucial that, during a pandemic, the Department of Health must be fully secure for national security reasons.
Lopez said that, once complete, the DHSC investigation would provide more detail.
Jamie Stone (Scottish Lib Dem) wondered how Hancock would not have known about the security camera:
Crikey, Mr Speaker—who would be a Minister on a day like today?
I do not want to go into the detail of what happened on the day in question, but it occurs to me that the security camera—I think we are accepting that it was a security camera—must surely to goodness have been pretty covert. I know where the security cameras are in my local high street where I live in the Highlands. The more we go into this matter, the odder it gets. The public deserve an absolutely open explanation as to what has happened. If the cameras are covert, or semi-covert, why are they? Why does a Secretary of State not know, on a need-to-know basis, about this sort of thing and where the cameras are?
David Johnston (Con) asked for reassurance that no foreign power had access to the camera.
Lopez replied that the Government is investigating that issue.
Dr Julian Lewis (Con) asked whether security cameras in ministers' offices was routine practice.
Lopez replied:
My understanding is that the general policy is that cameras are not sited within Ministers' offices. I think this situation was an outlier in that regard, and we will have a better understanding of why it occurred once the Department's investigation is complete.
Chris Bryant (Lab) had the comment of the day. Ordinarily, I disagree with much of what he says but fully appreciate his exasperation here:
Something really does not add up here. As I understand it, the Minister is saying that the camera in the office of the Secretary of State was not covert. In other words, the Secretary of State knew it was there, yet we have all seen the video. If that is true, he must be the stupidest man on earth. Is the Minister really trying to persuade us that he knew that there was a camera in his office? When he had meetings with other Ministers, were they informed that those meetings were being recorded? Is that really what she is trying to suggest? It blows my mind, this idea.
Lopez responded:
I am sorry that the hon. Gentleman's mind is blown. I am a Cabinet Office Minister who is responsible for overall adherence to Government security rules. When it comes to the placement of the camera in that office, I am afraid that it is for the Department of Health and Social Care to account for itself when it comes to what happened. It is already conducting an investigation, which we will want to look at.
Steve Brine (Con) wondered how many people had access to what the camera recorded, especially if The Sun could post photos and a video:
As a former Minister in the Department of Health and Social Care with the previous Secretary of State, in candidness, no one ever told me that our meetings were being observed. I never asked, it is true, but I was certainly never told. The issue, to my mind, is of course that they were being recorded, but more, who had access to those images? Does the Minister think that things would be made much easier for everyone as the Department of Health and Social Care begins the investigation if the, let us remember, profit-making media organisation involved simply made it clear how it was able to see inside a senior Minister's office?
Lopez advised waiting for the results of the investigation.
Dame Angela Eagle (Lab) asked about the camera and the use of personal emails (see below). She picked up on Chris Bryant's point:
The Minister has astonished us all by saying that this was not a covert device, yet we have just heard from a former Health Minister that he did not know about it. The Minister is somehow asking us to believe that the now departed Secretary of State somehow knew about it, but clearly if he did he would not have behaved in the way he did right in front of it, so I think that she is stretching credibility.
Lopez said that the investigation would answer more questions.
Either Lopez or Gove will report back to the Commons with the results of the investigation.
Gmail account
On Hancock's use of his Gmail account, Lopez said:
Government guidance is that official devices, email accounts and communications applications should be used for communicating classified information. Other forms of electronic communication may be used in the course of conducting Government business, but each Minister is responsible for ensuring that Government information is handled in a secure way. How that is done will depend on the type of information and on the specific circumstances.
Angela Rayner (Lab), responding for the Opposition, spoke, complaining that Michael Gove, the Chancellor of the Duchy of Lancaster was not there:
Incredibly, this is not even the biggest scandal of the day when it comes to ministerial security and communications, and the Minister alluded to this comments. This morning, a Government spokesperson claimed that all Ministers only conduct Government business through their departmental email addresses yet I have, right here, the minutes of a departmental meeting in which senior civil servants report Government contracts being approved from a Minister's private email address. Who is telling the truth? It is a pity that the Chancellor of the Duchy of Lancaster could not be here in person, given his personal experience of the perils of using his private emails to conduct ministerial business and to try and avoid freedom of information laws.
And it goes well beyond one Department. Last week, the Cabinet Office refused to answer my questions about the Prime Minister's mobile phone. Today, it has been reported that he, too, will not deny using private email addresses. Can the Minister now say from the Dispatch Box, categorically and on the record, that no Minister or Prime Minister has used, or does use, private email for Government business, especially when it involves spending public money?
This morning, the Justice Secretary agreed that private email was a huge security issue. He admitted that this revelation does raise legitimate questions. On this, he is right. Now it is time to answer those questions. Will those involved refer themselves to the Information Commissioner so that a genuinely independent investigation can take place? If any Ministers have used private email for Government business, what action will be taken and what will be done to prevent it from happening again? What steps have been and will be taken to preserve private emails as evidence for the public inquiry into the Government's mishandling of the covid pandemic?
Our country faces daily threats from hostile foreign states that have already, for example, hacked the private email account of the right hon. Member for North Somerset (Dr Fox). What advice have the Government taken on the security of Ministers' private email accounts? What does it say about this Government that they will launch an inquiry into leaks of CCTV but not into their own Ministers?
Lopez replied, mentioning 'the height of the pandemic' last year:
Other forms of electronic communication may be used in the course of conducting Government business. Each Minister is responsible for ensuring that Government information is handled in a secure way, but how that is done will depend on the type of information and on the specific circumstances.
The right hon. Lady asked about the procurement of personal protective equipment, I believe, or a covid contract that was conducted allegedly via a private email address. I am happy to look into that. But there needs to be understanding of the fact that when we were at the height of the pandemic, a huge volume of correspondence was coming to Ministers via their personal email addresses, their parliamentary email addresses and their ministerial email addresses.
A Scottish Labour MP, Mark Tami, shouted:
That's all right, then!
The atmosphere turned lively, with audible reactions.
Lopez continued, pointing out that, when the time came to speak up in other debates, Angela Rayner had not done so:
I am not suggesting that there is something we should not be looking into. My point is that—[Interruption.] Perhaps the hon. Gentleman could wait for me to finish. Some 15,000 offers of help to secure PPE came in following the Prime Minister's call for assistance. Obviously people wanted to respond to that call, and then we needed to manage the sheer volume of correspondence. The important thing to note is that when PPE offers did come in, they went through the same eight-stage process, so no matter which way those things were communicated, they went through the same process, and that should provide assurance.
Insofar as there are questions to answer, I want to assure the right hon. Lady that we have conducted a number of internal and external inquiries into this matter. There is the Boardman investigation into contracts and there was a National Audit Office investigation into contracts, so I assure her that this matter has already been looked into. She is absolutely right to ask questions and I am absolutely right to reassure her.
I would add that there have been a number of debates on covid contracts in this House, one of which took place in Westminster Hall. I was on maternity leave at the time of the pandemic. I shared the right hon. Lady's concerns and wanted to understand what had happened, so I responded to a debate in Westminster Hall on those questions and I set out very candidly some of the concerns and challenges that we faced at the height of the pandemic. A number of hon. Members engaged in that debate and asked very legitimate questions to which I responded to the best of my ability. I am not aware that the right hon. Lady has ever engaged in any of those debates. If she wishes to generate a lot of hue and cry over this, that is understandable from a political point of view, but it is my duty to set out the challenges we faced and the ways we are addressing some of the concerns.
Later in the debate, Charlotte Nichols (Lab) said that Lopez had not answered Rayner's questions:
The Minister did not give a straightforward answer to my right hon. Friend the Member for Ashton-under-Lyne (Angela Rayner), so I will ask her again: is she confirming that Ministers did use private email addresses to approve contracts and that the Department of Health and Social Care therefore misled the public in its statement denying categorically that that happened? Given just how serious this is, will she agree to refer it to the Information Commissioner so that there is an independent investigation, not another Government whitewash?
Lopez replied that civil servants ultimately approve contracts but she would look into the matter:
My understanding is that it is not within the Minister's power to approve contracts—that goes through the approval of civil servants. I would like to offer the hon. Lady that assurance, but I am happy to look into the particular incident she highlights further if there are concerns that need to be looked into.
Dame Angela Eagle (Lab) said there was a time when personal email accounts were forbidden with regard to government business:
When I was a Minister, we were not allowed to use our own inboxes or our own private emails for Government business. We were told very, very bluntly at the beginning of our ministerial career that this would not be allowed. Why on earth is it different now?
Lopez mentioned the pandemic:
On the use of emails, there are clear guidelines to which Ministers should adhere, but we have to accept that there was a situation in which we all had to move online, and we all have to account for the way in which we handled ourselves in that period.
Mark Harper (Con) asked whether private email accounts used in conducting government business were subject to Freedom of Information (FOI) requests:
On the use of private emails for Government business, will the Minister confirm the legal position under the Freedom of Information Act? My understanding is that if a public authority—the Secretary of State clearly is a public authority—uses a private email for Government business, that private email and those emails are subject to the Freedom of Information Act, and the destruction of any emails in order to prevent them from being disclosed would be a criminal offence. That information will obviously be of some reassurance to people. Is she able to confirm that from the Dispatch Box?
Lopez confirmed Harper's understanding:
Yes, I can confirm that official information held in private email accounts is subject to FOI.
Joanna Cherry (SNP) picked up on Harper's point:
Our Prime Minister has had to have his phone wrested from him by the security services for conducting Government business by WhatsApp, and now a Health Secretary has been using his Gmail for official purposes. Can the Minister please answer the second question posed by the right hon. Member for Forest of Dean (Mr Harper) and confirm to us that it would be a criminal offence for any Minister to destroy communications they have made about Government business on private emails or private messaging apps for the purpose of defeating the ends of justice regarding our freedom of information request or, indeed, defeating the ends of justice in any future inquiry into the covid crisis?
Lopez replied:
As I say, official information held in private email accounts is subject to freedom of information and all the rules and restrictions around that.
The final question came from Dame Diana Johnson (Lab) on the permissibility of using personal emails and other online platforms for government business. She also had a go at Michael Gove:
May  I say to the Minister first of all that this House should take precedence in the priorities of the Chancellor of the Duchy of Lancaster, not travelling to Scotland?
When I was a Minister, neither parliamentary emails nor private emails were allowed to be used for Government business. Will the Minister therefore confirm whether using private email accounts to discuss sensitive Government business is in breach of the Freedom of Information Act, the Official Secrets Act, the Data Protection Act or the Public Records Act 1958, which place specific requirements on the use of Government information?
Lopez said that various online forms of communication is permitted:
As I have said, Government guidance is that official devices, email accounts and communications applications should be used for communicating classified information, but other forms of electronic communication may be used in the course of conducting business, and official information that is held in private email accounts is subject to FOI. I hope that that provides the right hon. Lady with assurance.
I am very much looking forward to a coronavirus inquiry next year, because I would like to know how many contract-related Gmail messages were deleted.
By the end of the day, Speaker of the House Sir Lindsay Hoyle issued a message to reassure anxious MPs about cameras in Parliamentary offices, not departmental buildings:
This seemed to preoccupy several MPs. It makes one wonder what they've been up to.
Yesterday's post covered former Health Secretary Matt Hancock's final 48 hours in that post.
Marital breakups
When Harry Cole's story broke in The Sun on Friday, Hancock asked for privacy because he wanted to spend time with his children.
Perhaps.
However, on Monday night, Cole reported (emphases mine):
The ousted Health Secretary quit on his wife Martha last week after 15 years and is now understood to be living with his lover.
Her husband is devastated:
Gina, 43, has called time on her own 12-year marriage with Oliver Tress after her affair was exposed.
Oliver, 54, the millionaire Oliver Bonas founder, is said to be "devastated" by the shock revelations, as family pals confirmed the split …
A neighbour in Wandsworth, South West London, said: "Gina and Matt are giving it a proper go and Olly was left reeling.
"They had lots of friends here so we are all trying to help look after Olly."
Hancock's relationship seems to have been developing for some time, as the Mail reported:
The aide who kissed Matt Hancock in CCTV footage which ended his marriage and Health Secretary career was 'asked two years ago if they were having an affair'.
Gina Coladangelo, 43, is said to have denied the existence of any romance between her and Mr Hancock when she was quizzed by one of his allies.
Friends said on Saturday night the affair had been going on for months, despite others only seeming to find out when the steamy minute-long clip of them emerged.
One wonders why they did not get married after graduating from Oxford. They both read PPE and worked on the student radio station. The Mail explains why:
Matt Hancock's mistress Gina Coladangelo was way out of the disgraced former Health Secretary's league while they were studying together at Oxford, a fellow alumnus revealed last night.
Broadcast journalist Maxie Allen, who worked alongside the pair at university radio station Oxygen FM in the late 1990s, recalled that men were desperate to date Miss Coladangelo while 'low profile' Mr Hancock cut 'an obscure figure' and was 'not someone you would mark out as destined for greatness'.
Speaking to the Sunday Mirror, Mr Allen told the Sunday Mirror: 'She struck me as someone who would get what they want. He's done well. This wouldn't have happened if he wasn't the Health Secretary and she wasn't lobbying, that is blatantly obvious to anyone who knew them back then.
'Gina was very glamorous, very nice and very good looking – all the young men held a candle for her. She was suave, composed and elegant. Most men would have given their right arm to go out with her.'
The former Health Secretary, who read sports for the radio station while he studied Politics, Philosophy and Economics, was regarded as 'low profile' and 'not someone you would mark out as destined for greatness'.  
He added: 'Hancock did the odd sports report but he wasn't well known. He was not the sort of person where he'd come into a room and everyone went, 'Oh, Matt Hancock's here'.
'He had a very slight presence, not someone you would mark out as destined for greatness. Whereas Gina was very well-known and high-profile and memorable. You never saw them talking to each other.'
Mr Allen recalled Miss Coladangelo's 21st birthday party at her parents' home in Royston, Hertfordshire, and remarked: 'It was a glamorous affair. They had a few bob. Gina is not the sort of person to get drunk and make a scene. She was very composed and elegant.'
Affair unfair to the public
The Mail's veteran columnist Richard Littlejohn put the affair into perspective for us in a time of lockdown:
Clearly this wasn't simply a 'moment of madness'. It's emerged that the affair has been the talk o' the steamie, as they say in Scotland, for months.
When wasn't it going on?
So all the time Hancock was ordering us — on pain of prosecution — to keep our distance, not to hug our grannies or make love to anyone outside our immediate household, he was getting hot and heavy with his old university flame — a woman he'd put on the public payroll so he could keep her in close proximity for whenever the fancy took him.
So it would seem. He personally appointed her to her post, which required only 15 days of actual work per year:
Cross constituents
In Newmarket, Suffolk — the heart of Hancock's constituency — people were unhappy with their MP. The Mail interviewed several of them on Sunday:
Today Newmarket locals said they were 'happy' that the MP for West Suffolk had resigned from the Cabinet as they accused him of 'hypocrisy and double standards' over coronavirus restrictions. 
Residents described how they had been prevented from visiting their grandchildren by Mr Hancock, while some admitted they only voted for him in 2019 to keep Labour out. Others were thrilled to hear that the minister whose regulations had kept their businesses shut had left the Government.
Graham Gladstone, 41, said: 'He should have resigned immediately. The defence from Boris Johnson shows a contempt towards British members of public who have followed the rules and NHS staff who have had to be involved in treating people and the consequences of the virus. 
'It seemed typical of Conservative ministers to see what the public reaction was rather than think about the consequences of what he did. Especially after he publicly denounced Neil Ferguson.' 
Hannah Grimwood, 32, who works at Argos and has lived in Newmarket for 10 years, said: 'I never liked him in the first place, I've been moaning about the man for years.  I feel sorry for Boris Johnson, he had too much on his plate and too many people telling him what he should and shouldn't do.'
Miss Grimwood's partner Gary Holliday, 42, added: 'If you make the rules you have to follow the rules. He's only human but when it's happening a couple of times or more then members of the public are going to think it's not fair.'
Cross Conservative MPs
Conservative MPs were also angry at Hancock's hypocrisy. No doubt their inboxes were filling up with complaints from constituents. A crucial by-election is also coming up in Batley and Spen on Thursday, July 1, which the Conservatives hope to win. More on that later this week.
The Telegraph's Christopher Hope had the story about Hancock's decision to resign on Saturday:
The Daily Telegraph understands that this view crystallised in a "fairly direct" conversation with Mark Spencer, the Government's chief whip, at lunchtime on Saturday, who told him that 80 Tory MPs had complained to the whips' office about him in the 24 hours after he refused to resign.
Mr Spencer fed back the concerns in a call to Mr Hancock at midday on Saturday. "There were 80 Tory MPs saying he should go at that time," a source said.
The number of complaints means that more than one in four of the party's 363 MPs complained about Mr Hancock.
Sky News interview about funerals
On Sunday morning, Trevor Phillips interviewed a Conservative Cabinet member, Brandon Lewis, about Hancock's hypocrisy.
On his Sky News show, Phillips related the story of his daughter who died during lockdown on May 11 this year, six days after Hancock's steamy clinch with his aide. Phillips's daughter did not have the virus. She was anorexic.
Here's the video:
The Evening Standard has the dialogue:
Mr Phillips told Mr Lewis he wanted "to do something I wouldn't normally do and put a personal, private, question to you".
He continued: "Over the past two days, every Cabinet minister, including you, has come out to essentially defend the Prime Minister and Matt Hancock.
"The pictures that we saw were of an encounter on May 6.
"On May 11, my family buried my daughter who had died not of Covid but during the lockdown.
"Three hundred of our family and friends turned up online but most of them were not allowed to be at the graveside, even though it is in the open air, because of the rule of 30.
"Because of the instruction by Mr Hancock."
Before allowing Mr Lewis the chance to respond, Mr Phillips finished by saying: "Now the next time one of you tells me what to do in my private life, explain to me why I shouldn't just tell you where to get off?"
Mr Lewis failed to acknowledge Mr Phillips' loss, and said: "Look I absolutely accept the frustration, even the anger, from people and the situations they've been through.
"I've lost friends whose funerals I've not been able to go to, that is such a tragic situation for any of us to be in, which is why it's so important for all of us to do what we can to keep ourselves and family members safe."
He again defended disgraced Mr Hancock, adding: "What Matt did was wrong and that's why he apologised and acknowledged that."
Mr Phillips is covering for Sophy Ridge on the channel's Sunday morning politics show.
More double standards
With regard to coronavirus restrictions, here is a video of Wimbledon from Monday, June 28. The stands are full. There are no masks nor is there any social distancing:
However, football matches are still restricted in audience numbers and require mask wearing:
And here we are, being told to wear masks in shops, when we are there for far less time than it takes to watch a day's worth of tennis at Wimbledon.
However, since the Hancock photos and video emerged, some shops are no longer asking for masks to be worn.
The Mail reported:
Together with growing exasperation at the never-ending cycle of lockdowns, people are taking matters into their own hands – with small retailers discouraging mask-wearing while massive anti-lockdown protests sweep through London calling for Mr Hancock's arrest. 
Shops in Thirsk, North Yorkshire, placed signs in windows showing Mr Hancock kissing Miss Coladangelo, who studied politics, philosophy and economics at Oxford at the same time as Mr Hancock in the 1990s and is married to Oliver Bonas founder Oliver Tress.  
The signs say: 'Welcome to House Interiors. Don't wear a mask if you don't want too (sic). Matt doesn't'. 
The article has a photo of the sign, which is as amusing as it is true.
Hancock's house was also targeted. It's a pity he was not there to see it:
Police were pictured removing a sticker put on Mr Hancock's London home, where his wife Martha and their children live. It says: 'Our forefathers gave their lives to keep this country free, and you're just going to sit back and let it become an authoritarian hellhole, over a virus with a 99.9% recovery rate?' 
Television presenter Kirstie Allsopp pointed out:
the incident showed how 'it was one rule for you, another for us', tweeting: 'I remember footage of Hancock whipping of his mask as he entered No 10, not even keeping it on in the corridors as school children were made to do, I knew then it was one rule for you, another for us.' 
Humour at Hancock's expense
On Monday, June 28, an amusing video went viral of a man enquiring of Hancock at the gates of Downing Street:
The Mail reported:
The clip, filmed by company boss Dan Wright on Monday afternoon, has gone viral and been viewed more than a million times already. 
In the video, Mr Wright asks the group of armed policemen: 'Is Matt allowed to play? Is Matt allowed to come out and play?' The smirking officer then responds: 'No, he's cleaning his locker out at the moment' – to roars of laughter from his colleagues.
Passerby Mr Wright, of Chelmsford, Essex, also bursts out laughing while a second armed police officer quips: 'He's had his play already.' 
Conclusion
It is to be hoped that the House of Commons will not forget the Hancock debacle any time soon.
Debates on coronavirus restrictions this week have been lively, even though Hancock was only the subject of one Urgent Question, which related to the security camera in his former office.
Julia Lopez, the Parliamentary Secretary for the Cabinet Office, also fielded questions from MPs about Hancock's use of his personal Gmail account for Health Department contracts.
More on those tomorrow.
Last Friday's post was about Matt Hancock's fall from grace as Health Secretary as featured on the front page of The Sun.
The Queen had lost confidence in him before then, as my post explains, covered in another front page feature, in The Times.
Hancock's final 48 hours as health secretary were pivotal, not only for his political but also his personal life.
Thursday, June 24
The Sun allegedly contacted Hancock to ask him if he had any comment before they published the compromising photo of him in a steamy embrace with a female aide.
Hancock went home that evening and dropped a life-changing bombshell on his wife and youngest child. 
On Sunday, the Mail reported (emphases mine):
Mother-of-three Martha was reportedly blissfully unaware of her husband's infidelity until he broke the news to her on Thursday night when it became clear the footage would be published the next day.  
And he reportedly even woke up the couple's youngest child, aged eight, to tell him he was leaving. 
How unspeakably cruel.
My commiserations to both — as well as to his two other children.
Apparently, Hancock is serious:
Friday, June 25
On Friday, YouGov and Savanta ComRes took snap polls to test public opinion on The Sun's revelations about Hancock.
It was clear that this representative portion of the public were deeply unhappy and thought he should resign.
These were YouGov's results:
Savanta ComRes found that 46% of Conservative voters thought Hancock should resign:
The full video of Hancock's illicit embrace became available online.
A number of newspaper columnists expressed their disgust with Hancock's hypocrisy.
The Telegraph's Emily Hill wrote:
Four days after Freedom Day failed to dawn, what fun it is for the masses who must continue to abide by the Minister's absurd rules to see this! Dancing inside at a wedding – verboten. Nightclubs – verboten. Standing at the bar in a pub talking to perfect strangers – verboten. It's as if they don't want the young and fit and healthy to mate anymore. Sex privileges, it seems, are reserved for middle-aged men in Westminster while the rest of us can only watch, helpless, wondering how much their cheating is costing the taxpayer.
… But it is now the afternoon and Hancock has merely cancelled his appearance at a vaccine centre while Grant Shapps [Secretary of State for Transport] was sent out to inform us: "First of all, I think the actual issue is entirely personal for Matt Hancock." Seconds later he stated: "whatever the rules are, the rules will have to be followed" in relation to the ministerial code. This makes hypocrites of much of the Government, not to mention every world leader who flouted social distancing rules so publicly at the G7 summit.
The Telegraph's Alison Pearson pointed out how much the British public has sacrificed in personal relationships over the past year and a bit because of Hancock's restrictions:
Thousands of people posted reactions on social media. Some were bitterly mocking the official mantras: "Hands, Face, Back to My Place". "Saving Lives, Shagging Wives".
Others were simply devastating: "I wasn't even allowed to kiss my dying father because of Hancock."
The anger and disbelief were palpable. Was this really the minister who told us on the 17th May that, after fourteen months of physical and emotional self-denial, we were free to hug our loved ones, when, a fortnight earlier, he'd been giving mouth-to-mouth to some glamorous chum he'd put on the public payroll? Knowing Hancock, he'd call it First Aide.
We are all humble sinners and a man or woman's private peccadillos shouldn't disqualify them from doing their job. But no such understanding or humanity – not a sliver of mercy – has been shown by the Secretary of State or this Government to members of the public who have broken often cruel and arbitrary rules. Remember how we watched in horror as police arrested a retired nurse as she tried to drive her 97-year-old mother away from a care home. Hundreds of thousands of people have departed this life without a last touch or kiss from their best beloveds because the restrictions forbade it so relatives sobbed in the carpark because Matt Hancock said it must be so. Almost 30,000 children have been put on anti-depressants yet just one positive test (without any Covid symptoms) can still send an entire year group home to self-isolate for ten lonely days. Parents know this is insanity, but they must suck it up because that prating popinjay Hancock tells them it's vital to keep us "safe"…
If I had a gasket left to blow it would have exploded when Culture and Sports minister John Whittingdale explained this week how up to 3,000 Uefa officials will be allowed to arrive in the UK, without quarantine, for the Euro semis and finals. "We've always said that for some people who are important…", said the hapless minister, accounting for the fact that normal people would be held to different standards.
"All animals are equal but some animals are more equal than others." I never ever thought George Orwell's satirical take in Animal Farm on an arrogant, unaccountable elite patronising the masses would apply in our country. More fool me. We're all in this together, eh, Matt? …

Trust me, it's not closed. There are millions of us, and we are raging now, and we will not allow it to be closed. If the Government permits one law for Hancock and "important people" and another for the rest of us then it is morally bankrupt. Boris must act this very day to restore the people's faith, to prove that we haven't been mugs.
Fraser Nelson, also writing for the Telegraph, pointed out how Hancock insisted on following his draconian rules, therefore, he should not expect privacy now:
Mr Hancock has always been one of the most emphatic for the rules. In internal government debates, he has invariably pushed for the toughest restrictions and wanted 10-year jail sentences as a penalty for trying to dodge draconian quarantine rules. "I make no apologies for the strength of these measures," he said: they'd target a "minority who don't want to follow the rules." Who, presumably, he thinks, deserve everything coming their way. When two women were fined by police for walking together, Mr Hancock was unforgiving. "Every time you try to flex the rules,' he said, "that could be fatal" …
This is the irony in his request on Friday for "privacy for my family on this personal matter" now. There is no doubt his family deserves it. But a great many other families would have been grateful for more privacy over the last 15 months. Instead, the Tory Government decided to legislate for what people do in their own homes. And in so doing, set up a system where people came to worry that they'd be reported to the police – perhaps by their neighbours – if they stretched the rules by inviting children over to play in their back gardens. Greater Manchester Police issued a statement boasting that they had raided a family home to break up a child's birthday party.
Sweden managed to fight back two Covid waves while respecting privacy and civil liberty. There are bans on mass gatherings, and a rule of eight for public places. But no rules would apply inside anyone's property, where they had sovereignty. Government would not come through your front door: in Sweden, your home is your castle. It wasn't so long ago when this respect for privacy summed up civic life in Britain.
When Mr Hancock started issuing advice on where we should hug (embracing outside, he said, was better than inside) alarm bells ought to have been ringing in Number 10. It was a sign that the Government machine had gone way out of control, losing any sense of its remit or boundaries. Number 10 should have stepped in, and perhaps asked for a study on the efficacy of the intrusions or work of Project Fear: the blood-curdling posters showing Covid victims on their deathbeds. If there was no proof that the campaign was making a difference, they could have been told to change tack …
Paul Waugh of HuffPost dug up a quote from April 2020 (and a 2021 photo), showing how dictatorial Hancock was:
Conservatives in Parliament began complaining about Hancock. Christopher Hope, writing for the Telegraph, reported:
Baroness Foster of Oxton, a Tory peer, accused Mr Hancock on Twitter of having "used emergency powers to impose these punitive restrictions leading to horrendous consequences across society without debate yet ignored them himself & at work!"
Backbench Conservative MPs contacted their whips about the Health Secretary. One texted: "You don't need me to tell you what I think." Another said that "children have missed out in so many ways" and that Mr Hancock's behaviour was "so hypocritical", while a third MP said the Government "is looking ridiculous now, I am sorry to say".
Oddly, the Shadow (Opposition) Health Minister Jonathan Ashworth was silent.
The day ended with The Sun's Harry Cole appearing on the BBC's Newsnight:
Saturday, June 26
The Telegraph had running live coverage of the Hancock debacle. Excerpts follow.
Coverage began at 9:01 a.m.:
Tory MPs urged Boris Johnson to "pull the plug" on Mr Hancock and expressed their frustration to party whips over the Health Secretary's "hypocritical" behaviour …
A senior government source said public reaction was being monitored and could determine Mr Hancock's fate.
At 9:30:
The Telegraph understands Mr Hancock had no idea the camera existed when it captured him kissing adviser Gina Coladangelo, and government sources said it was "unheard of" for cameras to be installed in ministers' offices.
It raises the possibility that the camera was deliberately placed by someone with access to his office with the intention of catching the pair cheating on their spouses and breaking Covid rules. It is the first time a Cabinet minister has been filmed in their own office without their knowledge.
In a further twist, the Department of Health and Social Care's offices use CCTV cameras made by the Chinese company Hikvision, which is banned in the US because of national security concerns.
At 10:20:
A healthcare company which employs as a senior director the brother of the aide Matt Hancock was pictured kissing has insisted it had never benefited from the connection to the Health Secretary.
Reports suggested Roberto Coladangelo, strategy director at Partnering Health Limited (PHL Group), was the brother of Gina Coladangelo, a familial connection later confirmed.
At 11:06:
The Health Secretary is under mounting political pressure this morning after a video was published of him hugging and embracing Gina Coladangelo, a non-executive director in his department, in early May.
At the time, hugging and socialising indoors with people outside one's household was banned.
But according to The Sun, they have been "all over each other" again this week in the same ninth-floor office of the Department of Health and Social Care.
At 11:19:
Duncan Baker, Conservative MP for North Norfolk, has called for Matt Hancock to resign.
Mr Baker, who was elected in 2019, is believed to be the first Tory MP to openly call for Mr Hancock to go and told his local newspaper the Eastern Daily Press: "In my view people in high public office and great positions of responsibility should act with the appropriate morals and ethics that come with that role …
"I will not in any shape condone this behaviour and I have in the strongest possible terms told the Government what I think."
Duncan Baker was not alone. Three other Conservative MPs spoke out against Hancock — Esther McVey, William Wragg and Sir Christopher Chope:
Sir Christopher told the Dorset paper, the Daily Echo:
"I think that he should resign rather than be sacked because this should actually be an issue for him and his conscience.
"One of the benefits of having been around for a long time is that I've seen this sort of thing before and the strength of feeling is such, within the party and outside,  that this will not simply go away. 
"The sooner he resigns the better so we can have a new secretary for health who commands public respect.
"Hancock is finished.
"The sooner he goes the sooner he can be rehabilitated."
That afternoon, Hancock and Prime Minister Boris Johnson had a conversation. Hancock wrote a letter of resignation. Boris responded with a written reply:
Around 6 p.m., Hancock announced his resignation via a personal video:
Shadow Health Secretary Jonathan Ashworth said that Boris should have sacked Hancock:
However, given Boris's philandering, that would have been hypocritical.
Also, Hancock will now return to the backbenches. Boris will want to keep him sweet. Even I can figure that out.
Around two hours later, it was announced that Sajid Javid would be Hancock's replacement. Javid has been Home Secretary and Chancellor of the Exchequer, so he will be comfortable with another post in the Cabinet.
This means that Boris's expected reshuffle will not now take place until perhaps later in the year. A smart move:
This thread summarises Javid's career. He is the son of a bus driver. His teachers told him that he should pursue television set repair as a career. Were they ever wrong:
Dominic Cummings was quick to react, blaming Boris's wife Carrie for the appointment. She had at one time worked for Javid. Cummings said he himself had 'tricked' Boris into firing Javid from Her Majesty's Treasury (HMT):
Sky News's Beth Rigby appeared outside of No. 10 late on Saturday:
Beth has some nerve. She was suspended from Sky News for a few months for having revelled in a non-coronavirus-compliant way at her colleague Kay Burley's 60th birthday party evening in central London:
Sunday, June 27
Newspaper editors must have been pulling out their hair in changing their front pages for Sunday.
The Sun went for a play on words (matt paint):
The Mirror had the same idea, adding that his aide has quit her job, too:
The Times had a front page article adding that Hancock used a personal Gmail account to conduct Department of Health business. Apparently it's done now, but any of those emails are subject to FOIA requests with regard to Government business. It also means that the Government might not be able to get a trail of all of his activity with regard to contracts:
The Express said that Conservative donors threatened to stop contributions if Hancock stayed in office:
I will stop there for now.
The Sunday articles and news programmes had much more to explore.
For now, it looks as if Sajid Javid has a more libertarian approach to handling the virus and wants restrictions lifted as soon as practicable.
Matt Hancock, Secretary of State for Health and Social Care, could well experience the worst weekend of his life.
The Queen has her say
On Thursday, June 24, The Times featured an article on its front page about Prime Minister Boris Johnson meeting the Queen in person for their weekly meeting for the first time since lockdown in March 2020.
It says (emphases mine):
Matt Hancock has had a difficult few weeks. And while his line manager may have contributed to his woes, his ultimate boss has seemingly taken pity on him.
The Queen told Boris Johnson, at their first in-person meeting in 15 months: "I've just been talking to your secretary of state for health — poor man. He came to privy council. He's full of . . ."
"Full of beans!" the prime minister interjected, in the clip filmed by broadcasters in the private audience room at Buckingham Palace yesterday.
"He thinks that things are getting better," said the Queen, to which Johnson responded: "They are."
… In a 1992 documentary to mark her 40th year on the throne she said that by meeting prime ministers she helped to take a weight off their shoulders. "They unburden themselves or tell me what is going on . . . and sometimes I can help in some way as well," she said.
The media were allowed to film the first few minutes of their meeting. This was shown on BBC Breakfast:
It's telling that the Queen chose to say that on camera.
Hancock's affair
On Friday, The Sun featured a worldwide exclusive featuring Hancock, husband and father of three:
Normally, I would not comment on extramarital affairs, however, Hancock has left us in lockdown for 16 months and counting. Yet, here he is violating his own rules. For thee, but not for me.
The Sun's political editor Harry Cole broke the story:
Excerpts from Cole's article follow:
He cheated on his wife with Gina Coladangelo, 43, who he hired last year with taxpayers' money, as Covid gripped Britain.
Mr Hancock, 42, and millionaire lobbyist Gina were caught on camera in a steamy clinch at his Whitehall office.
Whistleblowers revealed the Health Secretary had been ­spotted cheating on his wife of 15 years with married Ms ­Coladangelo.
He was seen kissing her at the Department of Health's London HQ during office hours last month as the mutant strain began spreading.
And today, Mr Hancock apologised for his actions, saying: "I accept that I breached the social distancing guidance in these circumstances.
"I have let people down and am very sorry.
Is Hancock going to resign? No, he is not:
I remain focused on working to get the country out of this pandemic, and would be grateful for privacy for my family on this personal matter.
There should be no mercy shown for this egregious hypocrisy.
A year ago, Prof Neil 'Dodgy Modelling' Ferguson entertained his mistress, who travelled across London to spend an afternoon with him at the height of the pandemic. Ferguson resigned from SAGE, although he has been readmitted as a member.
At the time of Ferguson's resignation, Hancock said that it was the right thing to do:
Guido Fawkes has the dialogue from Hancock's interview with Kay Burley of Sky News. She, too, was a coronavirus restrictions violator and was suspended from Sky News for several months:
Matt Hancock: "I think he took the right decision to resign"
Kay Burley: "You wouldn't have fought to keep him?"
Hancock: "That's just not possible in these circumstances"
Guido also said that Hancock supported a police investigation:
Guido notes that when government Covid advisor Neil Ferguson broke the government's social distancing rules to hook up at the start of lockdown, Hancock said he was both right to resign, and backed any police action necessary.
Returning to Harry Cole's article:
Last night, a friend of the Health Secretary said: "He has no comment on personal matters. No rules have been broken."
Mr Hancock was pictured embracing his aide. The image was from just after 3pm on May 6 — as the rest of Westminster was engrossed by the local elections.
We did not yet have a relaxation on hugging at that time. That happened 13 days later.
A whistleblower tipped off Cole. Hancock:
is seen in his distinctive ninth-floor office inside the sprawling Department of Health building, which is a stone's throw from the Houses of Parliament.
During the pandemic, the office has provided the backdrop to his Zoom appearances on TV — including the Andrew Marr Show.
Mr Hancock is seen checking the corridor is clear before closing the door and then leaning on it to ensure he cannot be disturbed.
Ms Coladangelo then walks towards him and the pair begin their passionate embrace.
According to a whistleblower, who used to work at the department, the pair have regularly been caught in clinches together.
The source said: "They have tried to keep it a secret but everyone knows what goes on inside a building like that …
"I'm just amazed he was so brazen about it as he was the Secretary of State.
"It has also shocked people because he put her in such an important, publicly-funded role and this is what they get up to in office hours when everyone else is working hard."
The office where the tryst happened is where Mr Hancock famously hangs his Damien Hirst portrait of the Queen.
Unfortunately, the Government is defending Hancock:
The lunchtime press briefing on Friday indicated that Boris:
considers the matter closed.
By the way, Hancock has an Instagram account. This was one of his posts:
You couldn't make it up:
One wonders if this woman has any involvement in keeping us in restrictions:
It also emerged she had accompanied Mr Hancock to confidential meetings with civil servants and visited No10. Sunday Times sources revealed at the time: "Before Matt does anything big, he'll speak to Gina. She knows everything."
She began working for the Department of Health and Social Care (DHSC) in September 2020:
In September, Mr Hancock appointed her as a non-executive director at DHSC, making her a powerful member of the department's oversight board.
It hit the headlines as there was no public record of the appointment, which was set to see her earn at least £15,000 of taxpayers' money, potentially rising by a further £5,000.
The role makes her responsible for "overseeing and monitoring performance" — in effect, scrutinising matters of concern to Mr Hancock.
A DHSC spokesman said the appointment was "made in the usual way and followed correct procedure".
It is also understood that since April, she has had a parliamentary pass, giving her unregulated access to the Palace of Westminster.
It bears her husband's surname, which she does not use professionally, and is sponsored by Lord Bethell, the hereditary peer, health minister and former lobbyist.
I am sorry to read about Lord Bethell's involvement. Until now, I respected him. I hope the House of Lords asks questions of him next week.
However, she also worked for Hancock in the early stages of the pandemic:
Mr Hancock secretly appointed her to his department as an unpaid adviser on a six-month contract in March last year.
It appears that, six months later, her appointment became official.
Both the woman and Hancock studied together at Oxford, where they read PPE (Philosophy, Politics and Economics):
The pair first met at Oxford University in the early 2000s but Mr Hancock went on to wed Martha Hoyer Millar in 2006.
Chumocracy
There is an interesting history behind the associations Hancock has in this affair.
Many call it 'chumocracy'.
Hancock
This is a biography from Hancock's website:
Before entering politics he worked as an economist at the Bank of England, and for his family tech industry.
Matt is married to Martha and has three young children. He is the first MP in modern times to win a horse race, having raced to victory at the Newmarket July Course in August 2012. He is an avid cricketer and plays for the Lords & Commons Cricket team. Matt once played the most northerly game of cricket on record, and succumbed to frostbite en route to the Pole. He retains all his fingers.
He certainly has retained all of his fingers.
A lengthy article in the Daily Mail tells us about his formative years:
Mr Hancock was born in Chester where he went to the exclusive private school the King's School.
He did his A-levels in maths, physics, computing and economics before doing computing at West Cheshire College.
Like numerous Conservative MPs before him, he studied PPE at Exeter College, Oxford – where he graduated with a first.
It was at the elite university that he realised he had dyslexia, which he only opened up about in recent years.
He later did an MPhil in economics at Christ's College, Cambridge, before turning to politics in 1999 when he joined the Tories.
Hancock's woman and her husband
The Sun's article says:
Mother-of-three Ms Coladangelo is communications director at Oliver Bonas, the fashion and lifestyle store founded by her husband Oliver Tress.
She is also a director and major shareholder at lobbying firm Luther Pendragon, which offers clients a "deep understanding of the mechanics of government".
The Daily Mail has more:
Mr Bonas opened his first store on London's Fulham Road in 1993 with handbags and jewellery he had brought from Hong Kong where his parents lived.
Speaking to the Independent in September 2015, he said: 'I'd been bringing presents back for friends and they were really popular so I thought, 'I wonder if I can make a go of this?' And to my amazement it just worked.' Bonas was the surname of his then girlfriend Anna Bonas, who is the cousin of Prince Harry's former girlfriend Cressida Bonas, and he told how 'she very kindly hasn't demanded that I changed it'.
Hancock's wife
Mrs Hancock's family history is one of privilege:
Mrs Hancock works as an osteopath and is believed to practice at a clinic in Notting Hill, West London.
She is the granddaughter of Frederick Millar, 1st Baron Inchyra – a British diplomat and Ambassador to West Germany.
Mrs Hancock is also the great granddaughter of the 1st Viscount Camrose, a Welsh newspaper publisher.
Her father, Alastair Millar, was Secretary of The Pilgrim Trust between 1980 and 1996.
The trust is responsible for supplying grants, predominately to preservation projects for historically significant buildings or artifacts. Nowadays, around £2million is divvied out by the trust each year.
Conclusion
Matt Hancock has annoyed me greatly for the past 16 months.
This parody of his testing regime is not far from the truth: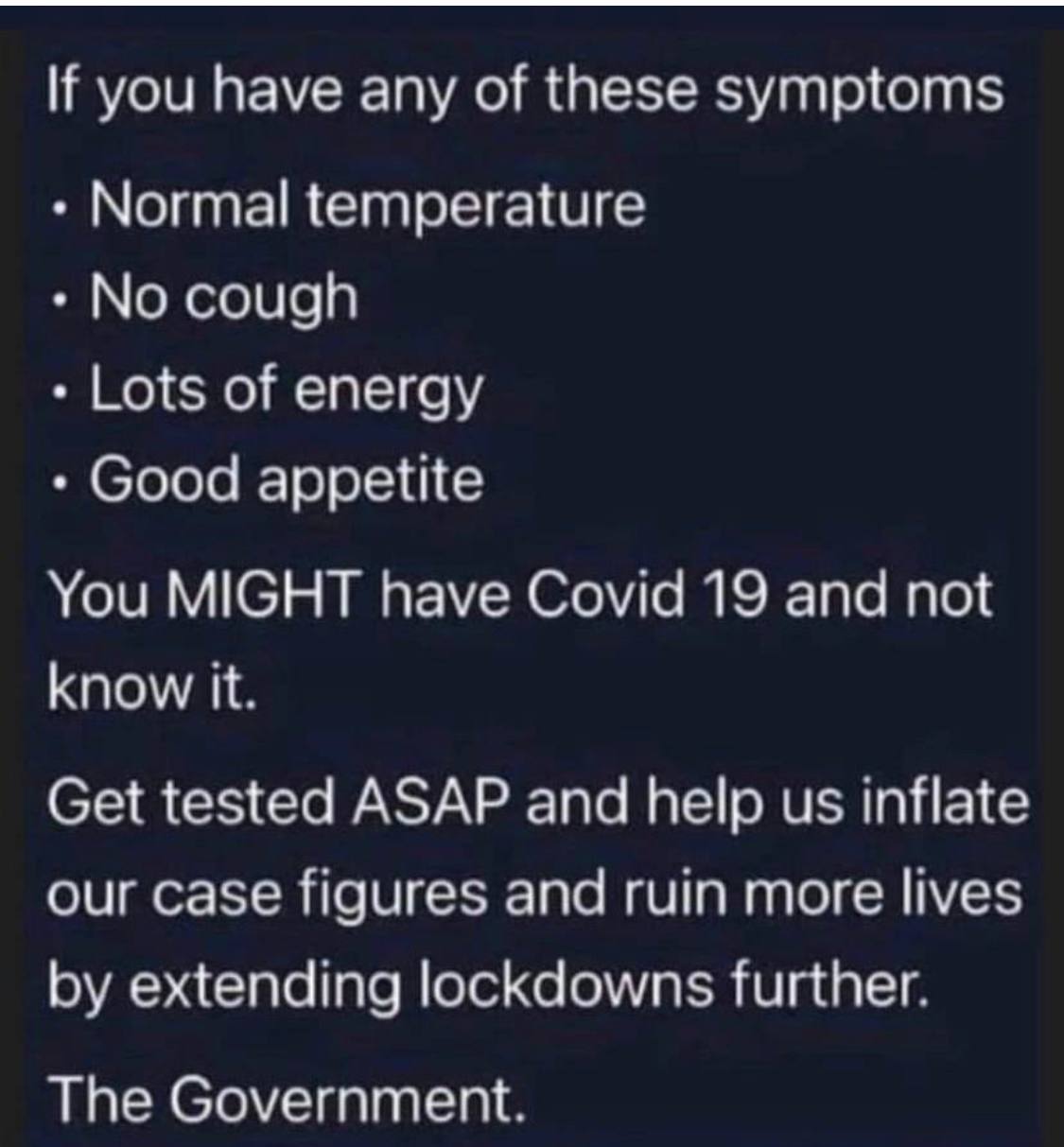 In England, we have lost billions of days of our normal lives:
This was the daily death total for June 23, 2021 (Chief Medical Officer Prof Chris Whitty is pictured):
Here are the death statistics from the past 16 months. Note that most coronavirus deaths are not 'from' the virus but 'with' it:
1. Heart Disease 205,000 (0.31% of the population)
2. Cancer 182,000 (0.25%)
3. Covid 128,000 (0.18%)
4. Dementia 82,000 (0.12%)
5. Stroke 46,000 (0.07%)
6. Diabetes 32,000 (0.05%)
An article on Reaction — 'Hypocritical Hancock: Don't hug your granny but you can hug Gina' — makes the following points about the Secretary of State's affair:
We don't know if anyone was taking morality lessons from Hancock back in September. But the question raises itself once again – is it one rule for you, Matt Hancock, and another for everyone else?
The government has been using its draconian Covid social distancing and travel restrictions to restrict and police morality. While the public may well overlook his private relationships as none of their business, voters are unlikely to stomach hypocrisy.
Number 10 is, so far, silent on the Hancock scandal. The Prime Minister hates morality plays and the invasion of private lives. That's not what this is about though. It's about a leading figure in the government imposing extraordinary restrictions on the rest of us while carrying on inside the Department of Health.
I look forward to an Urgent Question or two in the House of Commons next week.
Since last week's delay to the UK's reopening — Freedom Day — the spotlight has fallen on Matt Hancock, Secretary of State for Health and Social Care.
Last Wednesday, June 16, Dominic Cummings, Prime Minister Boris Johnson's former special adviser, released WhatsApp messages from last year in the initial weeks of the pandemic. Boris allegedly called Hancock 'hopeless'. Cummings is pictured in the following tweet:
When asked on Wednesday if he was 'hopeless', Hancock replied, 'I don't think so':
Cummings released his WhatsApp screenshots in plenty of time for Prime Minister's Questions that day, which gave Labour leader Keir Starmer ammo. However, Starmer ignored posing the following questions:
According to Guido Fawkes, it would not have been necessary to run these by the Speaker of the House beforehand, either:
Cummings included images of the WhatsApp messages in a lengthy article on Substack. Having read it, it appears to be part of the evidence he was asked to give to one of the Select Committees that recently interviewed him (emphases mine):
I was wondering about the issue of publishing private WhatsApp messages. 
1) No10 and Hancock are openly lying even about what was briefed on-the-record, so clearly nothing is beyond their attempted rewriting of history.
2) To further their lies, PM/Hancock are spinning distorted versions of my messages from internal WhatsApp groups to the PM's favoured stooges such as Playbook Wiki.
3) Hancock challenged me at the Select Committee to provide evidence and said my failure to publish anything was 'telling' evidence that my account was false.
4) The Select Committee has asked me to provide evidence and clearly what MPs see the public should also see — transparency on covid is crucial.
Clearly the government cannot reasonably complain about me publishing evidence. Given this I will publish some internal messages. There are many more I could publish but below and in future I will publish only ones that further the question of 'what went wrong and how do we learn'. I won't publish private messages just to embarrass the PM or others. My goal is to force the system to face reality and change, not to embarrass people for the sake of it.
On Wednesday, June 16, the House voted to extend restrictions to July 19. Off-Guardian examined the debate, particularly the parts that would appear to restrict NHS care to those who took the vaccine:
They're talking about the idea the NHS could prioritise care for people who've been "vaccinated" over those who refuse the "vaccine".
The unvaxxed, in this situation, would be blamed for "putting the NHS under strain" or putting "healthcare heroes at risk". They would be called irresponsible, and receive either delayed care, limited care, no care at all, or be expected to pay some kind of extra fee.
The idea of limiting healthcare for certain people based on lifestyle is not at all new. In the past, smoking, obesity and alcoholism have all been the subject of either research or even local schemes on elective surgery. But, should an unvaxxed ban or limit ever be put in place, it would be the first hard-and-fast, nationwide example. And would set a pretty terrifying precedent that could in the future apply to all kinds of diet, lifestyle or even political choices.
Remember the (totally false) argument that beef is bad for the planet? Or that the NHS should stop serving meat in their hospitals? It's not hard to see that evolve into vegans getting preferential healthcare, or meat-eaters having to pay premiums, is it?
Of course, all that is a long ways down the road (hopefully). For now, it's only a vague allusion in one parliament session. But, even if the discussion never blooms into real legislation, it's certainly yet another example of the state attempting to bully and coerce vaccination.
And the fact nobody in the house of commons seemed even a little shaken up by the idea of a segregated NHS should be a cause for concern moving forward.
The same topic from the same debate appeared in an article on Conservative Woman: 'Hancock pulls the plug on the National Health Service':
Let us remember that when the NHS was brought into being in July 1948, its purpose was to provide universal, comprehensive and free health care, based on clinical need. This ideal of providing a quality service for all, regardless of ability to pay, has been shaken by the NHS's bizarre self-insulating response to Covid-19 and its persistent lack of moral integrity in dutifully obeying orders. It has capitulated into being a de facto Covid-19 service, to the exclusion of all else.
Now we are being told that the future of medicine in the UK will be a vaccine apartheid, with those who have had the jab worthy of treatment, and those who have not, for whatever reason, put to the back of the queue or worse, left to their own devices. This is triage in extremis, and a path well-trodden by eugenicistsand war criminals.
We should not be misled into thinking this could never happen here: who could have foreseen the diktats meted out by a 'Conservative' government? It is only a small step between the current denial of access to the unvaccinated to public places, sports events and travel (which appears to have public support) and their progressive scapegoating and exclusion from other public realms, including medicine.
If previously legally protected rights are arbitrarily withdrawn from them, where and when will it stop? Who is to judge? Matthew Hancock or Boris Johnson?
On June 18, Lockdown Sceptics posted a letter from an NHS GP, Dr Helen Westwood, a member of HART, who wrote to her MP, Sir Graham Brady, chairman of the 1922 Committee (Conservative backbenchers). Dr Westwood is worried about mandating vaccines for NHS personnel. An excerpts of her letter follow:
Dear Sir Graham,

I refer to my earlier correspondence dated March 2nd and April 26th regarding the concerns I have about the COVID-19 vaccination program.

I am grateful to you for raising these concerns with the Minister for COVID-19 Vaccine Deployment. Sadly Mr Zahawi seems to be either unwilling or unable to respond to my questions. Perhaps he is just delaying until the vaccine rollout has reached the whole adult population as it is due to imminently.

Mr Zahawi said in his letter to you that "the UK currently operates a system of informed consent for vaccinations". Clearly the current proposals to make vaccinations compulsory for care home workers and possibly frontline NHS workers is completely counter to this. If a medical intervention is mandated for one group in society why not others? What about visitors to care homes? Delivery drivers? Shop workers? The list will go on and on.

I would like to draw your attention again to Article 6 of the Universal Declaration on Bioethics and Human Rights. It states that "any preventive, diagnostic and therapeutic medical intervention is only to be carried out with the prior, free and informed consent of the person concerned, based on adequate information. The consent should, where appropriate, be express and may be withdrawn by the person concerned at any time and for any reason without disadvantage or prejudice". If an individual is being coerced into undergoing vaccination, through fear of losing their livelihood, then they are not giving "free and informed consent". In effect, the person administering the vaccine in such circumstances is committing the criminal offence of Assault and Battery. We know that the pharmaceutical companies have been granted legal indemnity by the Government but what indemnity does the vaccinator have in this situation?
In my opinion to ask anyone to undergo a medical intervention for the benefit of others is profoundly unethical. Population immunity, achieved through high vaccine take-up, is a by-product rather than the primary reason for immunising an individual. This ethical problem is particularly pertinent to the arguments given for rolling the program out to children, but is also relevant to the majority of healthy working-age adults. The mortality risk from COVID-19 in this cohort is lower than that for seasonal influenza …
Conservative Woman also ran a column from a health care worker lamenting the likely mandatory vaccines for her occupation:
If you think I am irresponsible to choose not to have a vaccine that has never been proven to stop transmission (and STILL keeps us in restrictions), then you must also think that everything I have done, and been proud of, is also irresponsible – that I should have gloved my hand before holding a man dying in front of me; should have held off and waited for the fire brigade when confronted with a burning car; should have fiddled around wasting time to put a plastic mask on a child's face before resuscitating them instead of putting my own mouth over theirs to get air to their tiny lungs more quickly. Sanctimony is rife in those that have settled into armchairs whilst watching the TV and tapping abuse into their Facebook accounts.
I will lose my current job under the care-home mandatory vaccination plans …
And there is support for mandatory vaccines in plumbing, too. This is from London's leading plumbing firm, Pimlico Plumbers. Its owner, Charlie Mullins, is on the right in the photo:
Conservative Woman's Michael Fahey rightly had a go at him, too, in 'Vaccine twaddle from a right Charlie':
One of his catchphrases as he bids to get those 'selfish people' jabbed is that having the vaccine is 'a no brainer'. Charlie Mullins, for those who don't know, is the boss of Pimlico Plumbers and has gained some notoriety in the last few months for suggesting that his employees who refused the vaccine would not be allowed to continue in their job. Given the lofty platform of the media, he has now raised this to 'everyone must be vaccinated'. He obviously believes he is far more important than he actually is and that people will listen to him because he's an OBE rather than a plumber from Sarf London. For some inexplicable reason, he thinks we're living in the Dark Ages, fighting a plague that will kill you as soon as look at you rather than a virus that only seriously affects the vulnerable, all of whom have now been vaccinated anyway. He is oblivious to the fact that survival rates are extraordinarily high across all age ranges, and has swallowed every scare story that the government has thrown out …
I predicted in my last TCW article that this is where we would be going. That throughout the next four weeks senior figures in politics, the media and jumped-up 'celebrities' would be everywhere, laying the blame for the delay firmly at the door of those who had refused the vaccine. For example the Tory former minister Dr Liam Fox said the other day that the UK could not wait for those who had refused a vaccine. He said: 'What we cannot have is the country being held to ransom by any groups who have been offered a vaccine but have chosen not to take – that is utterly unacceptable.'
This line of thinking is wrong and unhelpful. If Liam Fox and Charlie Mullins believe so much in the efficacy of the vaccine, they will know that those who needed to be jabbed have been jabbed. The country should be allowed to reopen with all restrictions gone and those who have not taken the vaccine should not have their freedoms and livelihoods ripped away from them because people like Mullins thinks they should. I very much hope that if he sacks any employees who don't want the jab, they take him to court for unfair dismissal. It is completely wrong to deprive someone of a job or ordinary life and interaction because you believe that they represent a danger, when in actually fact they are no more dangerous than a goldfish to a great white shark.
On Sunday, June 20, news emerged that Hancock withheld crucial positive data about vaccine efficacy from Boris Johnson, which might have allowed a reopening on June 21. The Queen, incidentally, was at Royal Ascot, one of her favourite annual racing events:
On Monday, June 21, The Slog posted an excellent article which includes information about Hancock's career before he became an MP (emphases in purple mine):
Matthew Hancock's own immediate family represents the final piece in this jigsaw: Hancock is an accomplished techie born and raised in the software family that created Border Business Systems. One of its specialities is the provision of profiling data for unsolicited direct marketing to consumer prospects. I have skin in this to the extent that I left the marketing profession in 2000 primarily because I had grave doubts about personal data getting into the wrong hands, and was less than impressed with the ethics of those engaged in it. The internet explosion has only excerbated the surveillance problem this so very clearly represents.
The point is that Hancock is a talented data-miner who worked at BBS to good effect throughout his youth; and one feature of the vaccine marketing we have seen is aggressive email and phone direct marketing of 'the Jab' designed to hype the safety of the formulations involved and disguise any and all negative safety issues. A recent Inquiry declared the methods used "totalitarian". They are also amoral.
Everywhere one looks in the Hancock Files, there are smelly things. Public contract records show that the company Topwood (owned by his sister) was awarded a place in the Shared Business Services framework as a potential supplier for NHS local trusts in 2019, the year after Mr Hancock became health secretary. In March 2020, he declared he had acquired more than 15% of Topwood. It then went on to win £300,000 of business from NHS Wales.
There is now a drive for Britons to share their personal NHS data for research and planning purposes. Here is the opt-out page. I did see an extension to September 2021, but cannot find that page now. Therefore, opting out should be done as soon as practicable.
The Slog goes on to say (emphases mine):
He lied to the Commons about vaccine approvals, he shed crocodile tears on the BBCNews; he tried to make political capital out of the death of a step-grandfather from Covid, his relationship with whom was obviously exaggerated; his use of lachrymose appeals is both risible and an insult to the voters; he lied about the development of vaccines "purely for the most vulnerable"; he remains devious on the subject of vaccine deaths and side-effects; a High Court judge ruled that he "acted unlawfully in not divulging the winners of Covid19 contracts"; and immediately after his promotion to Health Secretary, Hancock accepted £32,000 from the chairman of a think-tank which wants to scrap the NHS, also accepting £5,000 from the director of a private nursing firm which supplies agency workers to the health service.
Yet he is still there. Johnson (whatever he says in public) would love to fire him….but Hancock's Great Reset network renders him bombproof. That network includes Mrs Johnson…and together, they made Dom Cummings history.
Where does all of this end? Will it ever end?
Last year around this time, my far better half said this will go on and on because the Government are unable to admit they made a terrible mistake. How awful.
The next crisis will be economic, particularly with regard to office space and vacant retail premises:
There is talk in Government that working from home could be made mandatory:
I certainly hope that will not come to pass, because British cities are ghost towns at the moment. Restricting people to their homes in perpetuity will be an economic and mental health disaster.