You are currently browsing the tag archive for the 'media' tag.
Yesterday's post discussed developments that immediately followed the US-North Korea Singapore Summit held on Monday, June 12, 2018.
Much went on with Secretary of State Mike Pompeo's trip to South-east Asia and the US-Chinese trade war early in July.
Keep in mind this explanatory graphic about the relationship between North Korea and China from The Conservative Treehouse:
On July 7, the US state department's impression of the two nations' talks was different to that of North Korea, according to an unnamed North Korean official who called them 'regrettable'. Townhall reported:
Just hours after Secretary of State Mike Pompeo said that his talks during the past two days with the North Korean government were "productive" and beneficial regarding "central issues," the communist nation's Foreign Ministry categorically disagreed, calling the meetings in Pyongyang "regrettable."
The Associated Press reports that an "unnamed North Korean Foreign Ministry spokesman" claims that the United States "betrayed the spirit of last month's summit between President Donald Trump and North Korean leader Kim Jong Un by making unilateral demands" regarding denuclearization of the Korean peninsula. 
The North Koreans issued a lengthy official statement along those lines, which ended with this:
If the objective situation does not stand in favor of the denuclearization against our wills, this would rather cast a heavy cloud over the atmosphere of developing bilateral relations which had shown its good movement in its beginning.
Should the headwind begin to blow, it would cause a great disappointment not only to the international society aspiring after global peace and security but also to both the DPRK and the U.S. If so, this will finally make each side seek for another choice and there is no guarantee that this will not result into yet another tragedy.
We still cherish our good faith in President Trump.
The U.S. should make a serious consideration of whether the toleration of the headwind against the wills of the two top leaders would meet the aspirations and expectations of the world people as well as the interests of its country.
The Conservative Treehouse pointed out (emphases mine):
Keep in mind that Secretary Pompeo was not permitted to meet with Kim Jong-un.  If our ongoing thesis is accurate it is likely Red Dragon (Chairman Xi) is positioning the DPRK for maximum trade and economic leverage.  It would be against Chinese Chairman Xi Jinping's interests for Pompeo and Kim Jong-un to have a public display of agreement.
Until there is an empirical or factual reason to counter what seems like an obvious geopolitical strategy, we should consider all events through the prism that the primary leadership within the DPRK, the officials controlling Kim, are under the control of China.
The trade confrontation is China's biggest geopolitical risk.  The primary weapon China holds toward demanding terms from the U.S. would be their ability to change the dynamic in North Korea at any given moment.  From this frame-of-reference things begin to make more sense.
On the surface it appears the U.S. is negotiating terms for a denuclearized North Korea; however, under the surface the bigger issue is the ongoing economic confrontation between the U.S. and China.   The DPRK is Red Dragon leverage.
That day, Mike Pompeo had left North Korea for Japan:
He also met with foreign ministers Kong and Kang, from China and South Korea, respectively:
The US-China trade war also attracted attention.
US tariffs on Chinese goods went into effect on July 6. To mask what was really going on in their economy, the Chinese maintained that Americans did not support this policy:
In fact, the truth is that most Americans want tariffs on foreign goods:
The Rasmussen survey of March 12 says:
… 89% of American Adults believe it is at least somewhat important for the United States to have a major manufacturing and industrial base, including 63% who believe it is Very Important. Only eight percent (8%) say it is not very or Not At All Important to keep a manufacturing base at home. (To see survey question wording, click here.)
On July 6, White House Office of Trade and Manufacturing Policy Director Peter Navarro appeared on Fox Business to explain the American view of trade with regard to China. As The Conservative Treehouse explained:
Almost all of the financial media and economic punditry are intentionally obfuscating the underlying nature of China's economic model.
China is a communist central government controlled economic system. Free-market principles do not apply when dealing with China; therefore trade strategies based on 'free markets' cannot succeed against the centralized planning of a communist regime.
Charlie Kirk, founder and president of Turning Point USA, active on university campuses, put it bluntly:
On July 8, Mike Pompeo met with Taro Kono, Minister for Foreign Affairs of Japan and Kang Kyung-wha, Minister of Foreign Affairs of the Republic of Korea in Tokyo. The full State Department transcript of their press conference is here. Interestingly, some of the media correspondents there asked about the 'abductions' by the North Koreans of the Japanese (emphases in the original, video here):
FOREIGN MINISTER KONO: (Via interpreter) …
Now on the question of abduction, from Secretary Pompeo this time around the issue was raised, and I'd like to thank him for raising the issue at the meeting. Regarding the reaction from North Korea, I will refrain from making any comment.
As far as Japan is concerned, the U.S. and North Korean negotiations should advance furthermore, and we'd like to work in tandem with the international community so that Security Council resolution-based sanction can be solidly implemented regarding North Korea.
FOREIGN MINISTER KANG: … On the abduction issue, yes, my president has also raised this in two rounds of discussions with Chairman Kim, and we urge them to engage in bilateral discussions with Japan on this issue. After all, it's a bilateral issue. We also have a couple of our nationals detained in North Korea, so it's an issue that concerns us as well. 
SECRETARY POMPEO: … I did raise the issue of the abduction of Japanese. I've done it at each conversation I've had with my North Korean counterparts, whether it was on my first two trips with Chairman Kim or on this trip with Kim Yong-chul. I've raised it repeatedly. I won't go into any of the details about particular parts of that element of our discussion. Know that it is important to the United States; it's part of our discussions each and every time we interact with our North Korean counterparts. 
Pompeo and US officials also met privately with Kono and his delegation:
On July 9, the South China Morning Post reported that China responded to the imposition of tariffs by the United States with tariffs on American goods going into the country. The main thrust of the article, however, was that the Chinese government thought it would be a good idea to go easy on Trump (emphases mine):
After answering Washington's 25 per cent levy on US$34 billion of Chinese goods with equivalent tariffs on US products, Beijing has directed state media to watch how they report on US President Donald Trump, mainland media sources said.
"It's been said that we should not use aggressive language for Trump," said one of two sources who declined to be named because internal directions often are regarded as confidential information.
Even though Chinese officials and state media have attacked the trade policies of the Trump administration, so far they have not laid blame on the US president or his officials – a move seen as an attempt to avoid antagonising Trump and further complicating negotiations.
While the Beijing directive may not have been issued across the board – two other state media sources said they were not instructed how to write about Trump with regards to trade – it mirrored one of the guidelines on an official propaganda instruction widely circulated on social media.
The edict called on media outlets not to make vulgar attacks on Trump to avoid "making this a war of insults".
Breitbart had more. One way the Chinese are able to criticise Trump is by quoting Westerners:
Reuters' sources also said they were "instructed not to mention the impact of the trade war on Chinese companies" because they don't want to give the impression pressure against China might be working …
"China might need to restrict the market access of American companies. But to purge American companies that are already operating in China might be a very bad idea. Those companies generate jobs and revenue for China. Most Apple products are made in China. To do something to harm American firms that are already operating in China would be very stupid," ventured trade expert Wang Jiangyu of the National University of Singapore.
The Communist Party People's Daily provided an interesting example of the tightrope walked by Chinese media on Wednesday, publishing an article that attacked Trump for accusing China of sabotaging talks with North Korea but using a few Westerners plucked from Twitter at random to do it, rather than editorializing against Trump directly or quoting Chinese social media users.
That day, the tension surrounding Pompeo's meetings with North Korea was still in play. Trump tweeted:
CNBC reported that, after leaving south-east Asia, Pompeo made an unscheduled trip to Kabul, Afghanistan, where he told the media:
"We still have a long ways to go. But that commitment that the North Koreans made, frankly that Chairman Kim personally made to President Trump, remains as when reinforced," he said.
Pompeo also stressed that North Korea's remarks were "mixed," and represented an expression of Kim's continuing "desire to complete the denuclearization to which he is so committed."
Meanwhile, the North Koreans were still committed to strengthening ties with their fellow travellers:
On July 12, Trump received a gracious letter from Kim Jong Un …
… which Big Media ignored:
On July 15, the US and North Korea held meetings to discuss the return of American soldiers' remains, the first since 2009:
Korean media reported:
The North Koreans agreed to transfer the remains already in their possession to the United States on:
July 27, which is the 65th anniv of the Armistice Agreement …
This was another result:
The Premium Times said that the head of the North Korean government occasionally grants amnesty. The last time was in 2015. This year's is part of marking North Korea's 70th anniversary:
The Communist Leadership in Pyongyang would grant amnesty to those convicted of crimes against the state in light of North Korea's 70th anniversary, the state-run KCNA reported on Monday …
Similar to other instances in which amnesty has been granted, it remained unclear exactly which groups the announcement applied to and how many prisoners would be affected.
The following day, the Trump – Putin Helsinki Summit of July 16 included discussions about North Korea and China.
Two days later:
Trump tweeted:
He enjoys solving problems:
His 2020 campaign manager made an excellent point:
Tomorrow's post will cover the most recent developments between the United States, North Korea and China.
Two months ago, after writing about the Singapore Summit of Monday, June 12, 2018, I said I would analyse it the following week, largely because the media will not focus on this historic event:
Other meetings have taken place since then, and it seemed apposite to wait a while to see how things were progressing between the United States and North Korea as well as China.
Most recently, on August 1, Vice President Mike Pence presided over a ceremony and reception of fallen soldiers' remains in Hawaii, part of the Summit agreement.
Going back to the Summit, it was reported that President Trump showed a special video about the United States to President Kim Jong Un and his negotiators:
The following day, North Korea's state-run news bureau reported that Kim accepted Trump's invitation to visit Washington for denuclearisation talks. This was hailed as a 'radical switchover' in relations between the two nations.
On June 13, Trump tweeted:
It wasn't just Fake News. The cancer had spread earlier in the month to other television programmes, such as this one:
In an interview that day, Anthony Scaramucci, Trump's short-lived White House communications director from 2017, focussed on trade:
Despite the positive developments …
… on June 21, Trump renewed the 'national emergency' declaration regarding North Korea for another year. BT.com reported:
In an executive order on Friday, the president extended for one year the so-called "national emergency" with respect to the nuclear-armed nation, authorising economic restrictions against it …
It states that "the existence and risk of proliferation of weapons-usable fissile material" and the actions and policies of the North Korean government "continue to pose an unusual and extraordinary threat to the national security, foreign policy, and economy of the United States".
The national emergency has been in place since 2008 …
Meanwhile, the Pentagon said on Friday evening that it has "indefinitely suspended" a major military exercise with South Korea, known as Freedom Guard and scheduled for August, as well as two Korean Marine exchange training exercises.
Officials had announced on Monday that planning for Freedom Guard had been suspended in line with Mr Trump's decision to halt what he called US "war games" in South Korea.
A Pentagon spokeswoman, Dana W White, said further decisions about military exercises in South Korea "in support of diplomatic negotiations" led by Secretary of State Mike Pompeo will depend on North Korea "continuing to have productive negotiations in good faith".
Air Force veteran Lisa Mei Crowley noted that change was in the air:
Fox News and The Daily Caller also reported on this welcome development, which the US secretary of state acknowledged:
Not surprisingly, 'tensions' were rising in China — North Korea's controller — and defence secretary James Mattis visited the country, with subsequent stops in Japan and South Korea:
Meanwhile, the two Koreas had tensions of their own over human rights legislation.
The White House issued a strong statement about China and tariffs, which reads in part:
To stop China's predatory attacks on America's innovation base, President Trump is instituting a program of tariffs and is considering investment restrictions and strengthened export controls. These tariffs will help pressure the Chinese to stop engaging in unfair practices and fully open up its markets to U.S. products, including U.S. technologies. The correct response from China would be to stop stealing from Americans and give American products a level playing field to compete in China, not to retaliate and reinforce its own position.
Bloomberg asked how prepared China's Xi was for a trade war. Hmm:
Xi Jinping vowed to match Donald Trump blow for blow in any trade war. Now as one gets closer, some in Beijing are starting to openly wonder whether China is ready for the fight — an unusually direct challenge to the leadership of the world's second-largest economy.
In recent weeks, prominent academics have begun to question if China's slowing, trade-dependent economy can withstand a sustained attack from Trump, which has already started to weigh on stock prices. The sentiments are being expressed in carefully worded essays circulated on China's heavily censored internet and — according to interviews in recent days with ministry officials and foreign diplomats who asked not to be identified — repeated in the halls of government offices, too.
The Conservative Treehouse explained:
China has focused so intensely on durable-goods manufacturing, their consumable goods market (food) is dependent; they cannot feed themselves.  The U.S. can survive without exporting food, China cannot survive without importing food.  The U.S. economy can survive without importing durable goods; the Chinese economy cannot survive without exporting durable goods.  This is the unavoidable trade reality.  As a consequence President Trump has all the factual leverage.
June 28 was the 50th anniversary of the Nuclear Non-Proliferation Treaty. Mike Pompeo gave a speech about North Korea and Iran in this regard. Concerning the former, he said:
The next day, controversy arose as to whether North Korea was being honest and Obama's national security advisor tried to make Trump into a chump:
On July 3, Trump refuted Rice and others:
Pompeo had returned to South-east Asia:
According to one South Korean press outlet, Pompeo had with him as a gift for Kim a CD of Elton John's Rocket Man, a song he said he'd never heard. The State Department said that was false:
The State Department kept Americans updated:
On July 6, the other big news item was the US-China trade war. CNBC's Jim Cramer said the American people supported Trump's perspective:
"We simply, as a people, seem to be united that the president's position is wrong. I hear more of that on TV than I hear reality. I think that there are a lot of people [who say], 'Thank you for standing up for us,'" Cramer said on CNBC …
"There are a lot of companies that are doing quite well in the country. And I think if you're going to take on the Chinese you do it from strength. And we have much more strength than they do," he said. "Look at 211,000 jobs on average the last three months, this economy is very strong."
Wall Street trader and Sarge986 President Stephen Guilfoyle agreed. He told Fox News that day:
President Trump's trade policies have China "by the short hairs" and "right where we want them" in the bid to win any impending trade wars.
"They have retail sales in the hole… they've got industrial production in the hole," Guilfoyle said. "The Shanghai Composite [stock index] is down 17 percent year-to-date. We've got these guys where we want them.
News about Pompeo's trip and the trade war circulated, so they will comprise tomorrow's post.
That said, most of the established media wanted to focus on the Mueller probe:
No wonder Trump got shirty about that and the short shrift he received for the Singapore Summit:
At least Asian nations appreciate his sterling efforts:
True. One cannot say better than that.
On Saturday, August 11, 2018, leftists attempted to revive the peculiar melee that occurred in Charlottesville, Virginia, on August 12, 2017.
Meanwhile, on August 11, President Trump hosted his biker supporters at his Bedminster, New Jersey, golf club.
Charlottesville
In Charlottesville this year, the Left showed their true colours once again:
A Unite the Right 2 demonstration took place that day, just as it did last year. However, very few participants must have shown up, because Antifa were the stars of the show.
Antifa verbally abused reporters — ironically, the very people who defend them.
Breitbart reported (language warning in the link):
A crew with the left-wing anarchist group "Antifa" attacked and shouted at a USA Today reporter and photographer during a counter-protest in Washington, D.C. on Sunday.
In a counter-protest to the "Unite the Right 2" protest, Antifa mobs descended on the streets of Washington, D.C., attacking police and threatening onlookers. The Antifa group also threatened and shouted down members of the media, including a USA Today reporter who said she was simply trying to do her job.
Exclusive footage taken by Breitbart News shows two members of Antifa cursing at and shouting down the USA Today reporter, telling her to "Stop taking pictures!"
"Are you going to report how many people they tear-gassed?" the Antifa member shouted at a photographer.
"If we knew," the USA Today reporter responded.
The Antifa members then verbally abused the USA Today reporter with foul language. An AFP (Agence France Presse) photographer was also caught up in the incident:
After the altercation, the USA Today reporter and a photographer with AFP said they were just trying to do their jobs.
Then, there is the curious attitude of NBC towards Antifa then and now in Charlottesville. As NewsBusters reports, last year, their political director and news programme host Chuck Todd (emphases in the original):
used his MSNBC program, MTP Daily to elevate Antifa's violence as a legitimate tactic against the right. He even doubled down and allowed them to use the formerly prestigious Meet the Press as a platform to push their hate and violent methods. Todd has never condemned them.
How ironic, then, that last Saturday night, an Antifa protester shouted foul language at two of Todd's colleagues:
Late Saturday night, NBC News reporter Cal Perry and his crew were in the thick of it as Antifa members ganged up on them and attacked. The next morning, NBC's Sunday Today ignored the attack and suggested the media was simply "heckled" by their assaulters.
On Twitter, Perry was documenting the protesters as they marched through the streets of college town when they started to get "very aggressive with the media" and trying to block their camera shots. "Yeah. We're getting a lot of this. Protesters trying to grab our camera," he responded to one Twitter commenter telling him to "f**k off national media vulture."
NewsBusters included a Cal Perry video and even warned about the language content.
Meanwhile, protesters were also assembling in front of the White House. The NBC reporter there, Garrett Haake, said there was violence in Charlottesville, but instead of showing Perry's video of the altercation involving him and a cameraman, showed their other coverage.
The following day, Chuck Todd ignored the abuse of his colleagues and launched into another anti-Trump diatribe. NewsBusters has the relevant part of the NBC Sunday Today transcript.
This is worth noting:
CNN's Brian Stelter was in no position to be indignant about Antifa's attacks on the media:
Washington DC
On Sunday, the scheduled right-wing protest, beefed up by the media, was, in fact, a damp squib. The violent Left dominated once again. The building in the background, by the way, is the Trump International, formerly the Old Post Office:
Here's more irony about the media, especially CNN, defending Antifa past violence:
Bedminster
Some of President Trump's longest and most loyal supporters are the Bikers for Trump.
Trump welcomed 180 of them to his Bedminster golf club on Saturday:
The Daily Mail has coverage of the event, including photos:
President Donald Trump has met with a group of 180 bikers at his golf club in Bedminster, New Jersey, reveling in the group's loyal support as they bashed the press and recited the Pledge of Allegiance.
The group, made up of veterans and members of the New Jersey chapter of Bikers for Trump, descended on Trump National Golf Club on Saturday in a procession of chrome and roar of exhaust pipes.
Claiming nearly 100,000 members across the country, Bikers for Trump is a major grassroots organization that supports the Trump administration's agenda.
Driving rain at first pushed a planned outdoor photo-op into the club's ballroom, where the White House press pool was ushered in at around 3.30pm and greeted with noisy chants of 'USA, USA!' 
Here, Trump greets the bikers:
When it began raining, Trump opened his clubhouse to his guests:
This video summarises a happy, fun event which served as a generous 'thank you' for their continued support:
Afterwards, Trump tweeted:
Indeed they are Americans who love the Great Republic. May God continue to bless them — and President Trump.
A 20-year old self-described financier and Trump supporter recently posted an excellent tweet of eight Time cover pages:
His tweet got this response:
Of course, an anti-Trumper tweeted:
I bet you can't produce a date or the group that conducted this poll….
It was easy enough to find the source — a July 2, 2014 USA Today article by David Jackson, 'Poll: Obama "worst president" since World War II'. This was the reality of the situation four years ago (emphases mine below):
In a new Quinnipiac University Poll, 33% named Obama the worst president since World War II, and 28% put Bush at the bottom of post-war presidents.
"Over the span of 69 years of American history and 12 presidencies, President Barack Obama finds himself with President George W. Bush at the bottom of the popularity barrel," said Tim Malloy, assistant director of the Quinnipiac University Poll.
Also:
Obama received only 8% in the best presidents poll.
The Quinnipiac poll also reports that 45% believe the nation would be better off had Mitt Romney defeated Obama in the 2012 presidential election; 38% say the country would be worse off with a Romney presidency.
The media purposely mislead people. It's high time we stopped believing their propaganda.
Incidentally, if you missed my post on the ties intelligence agencies have with journalists, please do read it.
I've said it before, and I'll say it again: the Mockingbird sings at 4 a.m.
On July 2, the top story was Trump's former lawyer Michael Cohen. The graphic below comes from Q's message 1670, dated July 3. Note the time stamps therein (emphasis in the original):
[4am]
What will tomorrow be?
Coordinated.
What happened to Stormy?
Fake news!
Q
Some of you might remember the following paragraph from this post of May 17:
It has been reported that an unnamed law enforcement official has leaked Michael Cohen's — President Trump's former personal lawyer's — bank records which ended up in the hands of Stormy Daniels's lawyer. And there is now a question over the banking records of two other Michael Cohens inadvertently mixed up in this hot mess. Surely, the Mueller team could have requested Trump's attorney's records through the relevant New York State authorities rather than sending in the FBI to raid his home, office and hotel room.
The tweet below is about Cohen's interview to ABC's Good Morning America (GMA), mentioned in the headlines above.
Notice how George Stephanopoulos — ex-Clinton administration adviser and current ABC journalist — was sitting an inch or two above Cohen:
I hope this interview bodes well for Cohen in the weeks ahead, but knowing the interviewer's past form, I wonder.
By the way, if any of you missed yesterday's post featuring the late Udo Ulfkotte, please do read it. It discusses the close ties between journalists and intelligence agencies around the world.
Udo Ulfkotte was a German journalist who died of a heart attack in 2017 at the age of 56.
Strangely enough, he never studied journalism, but rather jurisprudence and politics.
He had a distinguished career, which included being assistant editor of Frankfurter Allgemeine Zeitung for several years; he left the paper in 2003. Between 1986 and 1998, he lived in several Middle Eastern countries. He also wrote several investigative books during his lifetime.
One of his books that is nearly impossible to buy is Gekaufte Journalisten ('Bought Journalists'), which appeared in English as Journalists for Hire: How the CIA Buys the News. It sells for a whopping $900 on Amazon.com.
Image credit: Amazon.com
It's worth reading the comments on the aforementioned English language Amazon page for the various comments. In effect, the book is being censored. Here is a good representative comment, where the reviewer gave the book five stars (emphases mine below):
No, I haven't read the book, because it is priced completely out of my reach. I am giving it five stars anyway because of what I've read *about* it, as I've followed its author's saga — the blackout by German media of the original German edition Gekaufte Journalisten (Bought Journalists) for a couple of years now, raids by German police on the author's house, his noting how he feared for his life, and his finally being found dead on January 13 of this year "from a heart attack" (he was only 56, and because it is possible to kill someone in ways that look like a heart attack, some people believe he was murdered).
The fate of a whistleblower against one of the world's most powerful organizations in a controlled society being passed off as a democracy?
Two things are abundantly clear: (1) The English translation of this book has been "privished." There are a couple of good recent discussions of what it means to "privish" a book, but Amazon will not allow me to link to them. So let's just say: the purpose of "privishing" is make a book with an unwanted message disappear without a trace by limiting information about it, destroying its marketability by printing too few copies, and refusing reprint rights, so that the copies available are too expensive for readers of ordinary means (which is nearly all of us). (2) Anyone who claims there are no conspiracies, that there are no behind-the-scenes efforts by powerful people to suppress information that would expose their efforts at global domination, is full of crap.
Privishing = private + publishing.
Until I read that review, I thought the word had positive connotations, as in a publishing house saving a title and making it more affordable and better-known.
I could not have been more mistaken.
Privishing is meant to kill off a title.
On January 8, 2018, Off Guardian published a good post on the book and the implications of privishing; James Tracy's 'English Translation of Udo Ulfkotte's "Bought Journalists" Suppressed?' is a must read. A summary with excerpts follows.
A US-Canadian publishing house, Tayen Lane, released the title through their imprint Next Revelation Press in May 2017. Ulfkotte had died earlier, in January. However, in 2015, when James Tracy enquired as to whether there would be an English release, Ulfkotte responded:
Please find the link to the English edition here http://www.tayenlane.com/bought-journalists
The page, at that time, gave an expected publication date.
Today, the page no longer exists.
Tracy explains:
When a book publisher determines that it has acquired a politically volatile or otherwise "troublesome" title it may embark on a process recognized in the industry as "privishing." "Privishing is a portmanteau meaning to privately publish, as opposed to true publishing that is open to the public," writes investigative journalist Gerald Colby.
Also:
Privishing often takes place without the author knowing, simply because it involves breach of contract and potential liability.
Tayen Lane will likely not face any legal challenge in this instance, however. Ulfkotte died of a heart attack on January 13, 2017, at age 56.[4]
Tracy provided an update to his article to say — see the tweet below — that someone had ordered a copy of the book, only to receive a cancellation:
Tracy included a 2014 video of Ultkotte saying that he had to work with intelligence agencies at the risk of losing his job. Ultimately, intelligence agencies gave him articles to publish under his own name:
Tracy gives us more about the content of the video:
The German journalist explains how he was recruited during the 1980s to work in espionage. This began through an invitation proffered by his graduate school advisor for an all-expense-paid trip to attend a two-week seminar on the Cold War conflict in Bonn.
After Ulfkotte obtained his doctorate he was given a job as a reporter at "the leading conservative German newspaper, the Frankfurter Allgemeine Zeitung, oddly appointed despite no journalistic training and hundreds of other applicants.
Serving as a correspondent throughout the Middle East, Ulfkotte eventually became acquainted with agents from the CIA, German intelligence agency Bundesnachrichtendienst (BND), Britain's MI6, and Israel's Mossad, all of whom valued his ability to travel freely in countries largely closed to the West.
His editors readily collaborated in such intelligence gathering operations,"[5] for which journalist possess "non-official cover" by virtue of their profession.
"Non-official cover" occurs when a journalist is essentially working for the CIA, but it's not in an official capacity," Ulfkotte explains.
Tracy includes one of Ulfkotte's last tweets prior to his death:
Tracy says that intelligence agencies' ties to media outlets accounts for a) the CIA's antipathy towards WikiLeaks (which could no doubt make all this public) and b) the media's insistence on pushing the Trump-Russian collusion narrative.
An American Free Press article from October 2014 — the same year the RT video above was made — has more on Ulfkotte's book and how he came to be part of the intelligence agency network. Ronald L Ray's 'Reporter Admits Most Media Work for CIA, MI6, Mossad' is also a must read.
While most of us would say 'no' to becoming part of an intelligence network, this is how Ulfkotte described his recruitment:
Prior to a particular semester break, when he hoped to visit Italy and meet young women, a professor asked if he would like to attend a two-week seminar in Bonn on the East-West conflict. This was during the Cold War in a divided Germany. Ulfkotte was not at all interested, but university professors in Germany were (and are) highly respected. It was difficult to refuse.
He was promised that his travel would be paid for, as well as lodging and meals, and he would receive spending money into the bargain. For a young man from poor economic circumstances, this was too much. Relates Ulfkotte, "I suddenly felt this deep feeling inside me that I had 'always' wanted to go" to such a seminar. Such "innocent" beginnings were the first bribes, which would draw him ever deeper into a widespread network of corruption and spying, where no one considered such behavior immoral, but rather "accepted practice."
No one said, "I'm from the CIA," or from the Bundesnachrichtendienst (BND)—the German intelligence service. But the seminar leaders sorted out "who was communist and who was pro-Western" among the young attendees. After further similar events, someone asked Ulfkotte if he would work for the BND—the last thing on his mind. But again, a professor—his doctoral advisor—pressured him to "think about it." And once more, a poor boy found a free automobile and a good salary very attractive.
Ronald L Ray relates that Ulfkotte's journalistic career as a war correspondent was a good one in these terms:
Eventually, he did indeed meet agents of the Central Intelligence Agency (CIA), BND, Britain's Secret Intelligence Service, commonly known as MI6 (Military Intelligence, Section 6), and Israel's Mossad, who valued his ability to travel freely in countries largely closed to the West. His editors were knowing accomplices.
What follows is how Ray, using Ulfkotte's experiences, describes the system working.
This is far worse than I had imagined.
There are the 'unofficial covers' — people who work with an intelligence agency but are not on their payroll as actual agents:
It is a broad, loose network of "friends," doing one another favors. Many are lead journalists from numerous countries. This informality provides plausible deniability for both sides, but it means an "unofficial cover," as Ulfkotte became, is on his own if captured.
Those involved leave their various connections and affiliations unknown. Ray says that Ulfkotte once accompanied then Chancellor Helmut Kohl to Jordan. There, he attended a function at which the president of Israel was also present. Ulfkotte began shaking the hands of journalists and officials he knew. All of them had intelligence agency ties:
He was ordered sharply back to his place. Otherwise, "everyone would know" who the other intelligence assets were. It must have been an appreciable percentage, because Ulfkotte then realized they were "all in the same boat."
Ulfkotte's 'friends' often asked for special favours, e.g. soil samples from various trips or a description of political opinions of leaders in certain countries.
But there was more — an ongoing bribery system of lavish favours — which he received when an intelligence agency or powerful institution approached him with an article to put under his own byline:
Large sums of money, gifts, public recognition and significant career advancement go to those journalists who provide useful information on people they meet or know, or on places to which they travel. Many times, the reporter, like Ulfkotte, need only put his name on an article written for him by some spy agency or financial institution. Money and gifts change hands; doors open to elitist groups, like the Trilateral Commission, Atlantik-Brücke, the Aspen Institute and the German Marshall Fund of the United States. Those who do not cooperate are fired.
Ulfkotte also believed that the CIA created Germany's BND:
Because Iran has no U.S. embassy, he would enter the Turkish embassy and follow a then-secret, underground escape tunnel into the German embassy, where he would turn over his reports for the CIA or BND. In a recent RT interview, Ulfkotte noted that the BND was created by the CIA. To him, it is a symbol of Germany's status as a "banana republic," a "colony of the U.S."
In closing, here is a direct quote from Ulfkotte that Ray included in his article (emphasis in the original):
"I've been a journalist for about 25 years, and I've been educated to lie, to betray—and not to tell the truth to the public. . . . The German and American media [is trying] to bring war to the people in Europe, to bring war to Russia. This is a point of no return, and I am going to stand up and say it is not right what I have done in the past, to manipulate people, to make propaganda against Russia, and it is not right what my colleagues do, and have done in the past, because they are bribed to betray the people not only in Germany, but all over Europe. . . . I am very fearful of a new war in Europe, and I don't [want to see] this situation again. There are always people who push for war, and this is not only politicians, it is journalists too. We have betrayed our readers. . . . I'm fed up with this propaganda. We live in a banana republic [Germany], and not in a democratic country where we have press freedom."  — Udo Ulfkotte
Reading that quote from 2014 and thinking about President Trump's attempts at negotiating world peace, one can better understand exactly why the media — not to mention the Left and their paymasters — want Trump de-legitimised and, ultimately, suppressed.
May the Hand of God continue to protect the American president, his staff and his family.
Further reading:
'THE WORLD – upside down' – Udo Ulfkotte article about his experience in the Middle East (2006)
'Leading German Journalist: CIA Media Pushing for World War' – Infowars (2014)
At the weekend, suddenly, a new American media narrative appeared: family separation of illegal aliens at the US border.
Anyone who is anyone chimed in about the 'heartless policy' of the Trump administration, including — but not limited to — former first ladies Laura Bush and Michelle Obama, Laura Bush's brother-in-law (former presidential candidate) Jeb Bush and Senator (former presidential candidate) Ted Cruz. Massachusetts governor Charlie Baker decided not to send the National Guard to help patrol the southern border.
Even First Lady Melania Trump notionally had something to say, although her thoughts were expressed through her spokeswoman with the goal of bringing about revised immigration legislation.
On Monday, June 18, 2018, the Daily Mail posted an exposé of a Texas facility for incoming illegals. Well, those in the facility entered illegally and immigration officials are treating them as humanely as possible given their status. They are only there for a few days.
However, this is not exactly a Trump administration policy. It is one from prior administrations that is continuing today until the Democrats come to the table and work out a reasonable immigration bill with Republicans.
Please note that what everyone is in an uproar about are processing facilities only, the same way Ellis Island was a century ago for … legal immigrants.
The commentary to this video with Hillary Clinton is instructive:
The video — originally from Mediaite — was posted by a YouTube user in September 2017. An excerpt from the YouTuber's commentary follows. Emphases mine:
This clip isn't quite what Mediaite presents it as, though. She's talking here about the migrant crisis in 2014, when parents in Central America sent their kids north, frequently unaccompanied, to cross the U.S. border. They were *recent* arrivals, often intercepted by Border Patrol and sent to detention facilities immediately upon entering the U.S. The case for legalizing DREAMers rests on the fact that they're not recent — they're fully (or mostly) assimilated into American culture, sometimes not even speaking the language of their country of birth fluently. Reportedly even Steve Bannon drew a distinction between DREAMers and other illegals during his time in the White House: "Trump was never in favor of repealing DACA," said a source close to the president, who also said that keeping the program is in line with the immigration stance of Bannon, whose counsel Trump closely heeds. Bannon's economic nationalist view is very much rooted in culture, and so eliminating DACA wouldn't be a priority for him because "these kids have been here and they're going to schools here," the source said. "They're Americans. They understand the culture."
On June 16, the GOP reminded Americans that the Obama administration wanted the child migration crisis kept quiet. Note the date on the video below — 2014. Yes, children were sleeping in cages then:
The video description reads:
On CNN, Representative Henry Cuellar (D-TX) admits that the Obama Administration tried to keep the children migrant crisis on the southern border quiet.
There are a number of considerations surrounding children who show up at the border. Some are accompanied by an adult, but many are not. Not all of the adults accompanying the children are actually family members. What if they are being trafficked?
Did Department of Homeland Security Secretary Kirstjen Nielsen wait too long to address the questionable narrative? By the time she spoke, the media and other anti-Trumpers had embraced it. It spread like wildfire. She should have had a statement prepared to give on television as soon as the news stories began. Why did she wait until Sunday, June 17 to address the issue? Fox News reported:
The head of the Department of Homeland Security bashed the media Sunday for their reporting on the increasingly volatile immigration controversy, writing in a string of tweets: "We do not have a policy of separating families at the border. Period."
Secretary Kirstjen Nielsen added: "This misreporting by Members, press & advocacy groups must stop. It is irresponsible and unproductive. As I have said many times before, if you are seeking asylum for your family, there is no reason to break the law and illegally cross between ports of entry."
The second sentence in the tweet below is the real issue — illegal entry:
The tweets below are from her Monday press conference (see full transcript):
Also:
If President Trump was upset with Nielsen a few weeks ago, he must surely be furious now. On May 11, US News reported:
President Donald Trump unloaded on Homeland Security Secretary Kirstjen Nielsen at a heated Cabinet meeting this week, railing against her for failing to stop illegal border crossings.
Trump, who has grown increasingly frustrated by a spike in border apprehensions and legal setbacks, blamed Nielsen Wednesday for failing to do enough to stop them, according to people familiar with the exchange.
Nielsen, one person said, tried to explain the issues were complex and that the department's powers were limited by a slew of legal restrictions. She told the president her team was doing everything it could, but the president was left unconvinced.
The episode, first reported by The New York Times, left Nielsen on the verge of resignation, according to the paper, which also said Nielsen, the former deputy White House chief of staff, had drafted — but not submitted — a resignation letter.
The department pushed back against that characterization.
Homeland Security spokesman Tyler Houlton said in a tweet that, "The @nytimes article alleging that the Secretary drafted a resignation letter yesterday and was close to resigning is false."
Illegal immigration was always an issue for President Trump:
This is what an actual facility for young illegals looks like as of June 15, 2018:
You can read more about Casa Diego and other children's facilities at Breitbart: 'PHOTOS: Inside Shelter for Illegal Alien Children Separated from Parents'. Please read the article and look at the pictures. Excerpts follow:
The Department of Health and Human Services hosted Breitbart News and other media on a tour of a facility in El Cajon, California, on Friday where migrant children are being sheltered after being separated from their parents.
The children are separated from their parents — or, to be precise, from the adults accompanying them, who may or may not be their parents — when their parents cross the southern U.S. border illegally and are caught and detained.
Previously, under the "catch-and-release" policy, the adults would be released. Under the "zero tolerance" policy of the Trump administration, the adults are being detained and prosecuted. Children cannot be incarcerated with them.
However, families that arrive together at legal ports of entry and apply for asylum status are generally not split up and are permitted to stay in the U.S. pending the adjudication of their applications (which can take several years).
It is important to remember that much of this kerfuffle about 'cages' started with a reporter from Playboy magazine:
On Thursday, CNN analyst and Playboy reporter Brian Karem shouted at White House Press Secretary Sarah Huckabee Sanders: "These people have nothing. They come to the border with nothing and you throw children in cages." None of the reporters in the briefing room corrected him.
A non-profit organisation, Southwest Key, is in charge of these facilities, which are well equipped and clean. Casa Diego is for boys aged 6 to 17. They received schooling on the premises. A recreation area is also on site:
The goal is "reunification": letting each child depart with a legal guardian.
Some 90% of the children at the shelter arrived at the border without adults; the other 10% were separated from the adults accompanying them. Once the children arrive — usually brought by U.S. Border Patrol agents — they are greeted in the "intake" office, where they receive any urgent medical care, are assigned a case worker, and are given food, a shower, and new clothing. They are also given toiletries and lessons in hygiene — literally how to flush a toilet, brush their teeth, and operate the shower, which some of the children may have never seen in their lives …
They have limited access to telephones to call relatives, both in the U.S. and abroad. They receive therapy, both as individuals and in group sessions. They enjoy field trips to local museums, parks, and the zoo, where they can explore the city beyond the shelter. And they also have social activities, including a recent "prom" for which they dressed up.
Girls come from another facility and share some of Casa Diego's services.
In conclusion:
"Cages," these are not. What is immediately striking about the facility is the enthusiasm and care of the staff who work there.
No doubt, I will post on this subject again in future.
Just time for a quick post today.
I do not know where this hoarding (billboard) is, but please note and remember the last three lines (image courtesy of 8chan):
If the Democrats hate America, chances are they hate you, too.
Even if you've voted for them all your life.
The US Constitution has been gradually eroded over the past century.
It's getting worse, up to the point where the decisions of the American voters and the Electoral College are being undermined (origin of graphic unknown):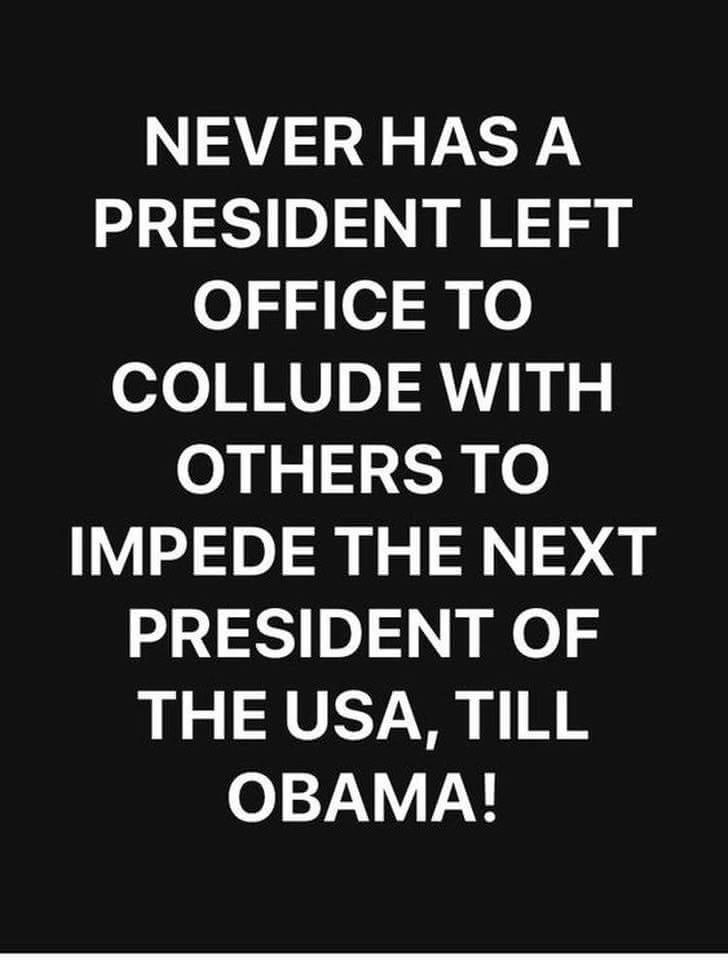 An article posted today at FrontPageMagazine explains it all.
Bruce Thornton's 'Dangerous Times for the Constitution and Freedom' is well worth reading in full. Thornton is a Shillman Journalism Fellow at the David Horowitz Freedom Center.
Excerpts follow, emphases mine:
While We the People distract ourselves with porn stars and royal weddings, the cracks in our Constitutional order continue to multiply and widen.
Evidence continues to mount that a sitting president, Barack Obama, colluded in using the nation's security and surveillance apparatus to subvert the campaign and then presidency of a legitimately elected candidate and president. This effort consisted of numerous illegalities: a mole planted in Donald Trump's campaign; a FISA warrant granted on the basis of false opposition research paid for by his rival; the outgoing president's expansion of the number of people allowed to unmask the identity of Americans mentioned in passing during surveillance; a rogue FBI director, James Comey, who illegally usurped prosecutorial powers to exonerate a felonious Hillary Clinton; and other FBI agents colluding in the plot to damage Trump. And don't forget a Deputy Attorney General appointing the close friend of the fired and disgraced Comey as a special counsel to investigate the non-crime of "collusion," an investigation that has gone on for a year with nothing to show but a handful of indictments resulting from dubious perjury traps.
To quote Bob Dole, "Where's the outrage" at these attacks on the Constitution?
Outrage is surely warranted. These assaults on the rule of law and accountability to the people are akin to the catalogue of "repeated injuries and usurpations, all having in direct object the establishment of an absolute Tyranny over these States," published in the Declaration of Independence. Yet our "watch-dog" media in the main have become the publicists for this attack on the foundations of our freedom, as they flack for the political party that long has resented the limitation of power enshrined in the Constitution. Only a few Cassandras, notably FOX News' Sean Hannity, are trying to alert the citizenry to the coming conflagration that if unchecked could leave the architecture of our freedom in smoking ruins.
In fact, what we are witnessing in the deep-state Democrats' undermining of divided government, check and balances, and government accountability, is the culmination of a process begun over a century ago …
For a century, progressives have been undermining the Constitution as they seek to expand and concentrate government power at the cost of freedom …
… If we allow those guilty of abusing the power of the state for partisan gain to get away with it, we will embolden even more enemies of freedom to do the same as soon as they get the opportunity. It is up to we the people to demand that Mueller's inquisition come to an end, and that the true miscreants who have abused their power be investigated, indicted, tried, and punished. Only then will the fabric of the Constitution begin to be restored, and our freedom rearmored.
The article explains how various government programmes and policies dating from the First World War era have gradually made Americans a less free people living in a less free society. Even a vote is no longer sacrosanct.
It's time Americans reclaimed their Constitution.
Please send letters or postcards to your public servants — representatives and senators — about specific issues, urging them to vote on them in a way that restores the Great Republic.
The future of the United States — and the world — depends on it.