You are currently browsing the tag archive for the 'Neil Oliver' tag.
The painting above is by Paolo Uccello and can be viewed at the Musée André Jacquemart in Paris. You can read more about it and the legend it depicts here.
St George's Day is April 23, but you'd never know it in most parts of England.
Saturday came and went, as have other St George's Days. This year it seemed as if only GB News and the Conservative Party remembered our patron saint.
On Friday, April 22, Patrick Christys had harsh words for self-loathing Englishmen. His is an excellent editorial. Not surprisingly, he got a lot of nasty comments:
Red Wall MP Brendan Clarke-Smith of Bassetlaw started Saturday with a happy greeting:
On Saturday afternoon, GB News's Nana Akua said she is proud to be English. She also pointed out that Britons seem to know the date of all the UK's patron saints' feast days except for St George's. How true. Hers was also an excellent editorial. Fortunately, she got a lot of compliments:
That evening, Neil 'The Coast Guy' Oliver, a Scot, discussed the overall malaise that the British have over their nationality:
Why this is I cannot figure out, but it's been around for decades. I encountered it when I first moved here. It's a pernicious disgrace that gets worse by the year.
Excerpts of Oliver's editorial follow, emphases mine:
Personally, I've had more than enough of the message.
It is no accident that our past, our shared past, is being used as the stick with which to beat us. To seek to do as much is a well-worn tactic. If a people can be made ashamed of the figures from their past – those who, by their efforts and endeavours, brought us to where we are today – then the moral legitimacy of the present is undermined and then destroyed. It is in this way that those of us who take pride in Britain and Britishness are made to keep our heads down and to shut up.
Today is St George's Day, of course. St George, patron saint of England, was from territory we know now as Turkey. He died in Palestine and is also the patron saint chosen by the people of Georgia, the Lithuanians, the Maltese, the Portuguese and the Venetians.
He was a Christian martyr but most clearly he stands for the necessity to face adversity in defence of the innocent and helpless. Symbols matter, and as a symbol, George is a good one. I like to see all of the patron saints remembered and celebrated – Andrew, Patrick and David too.
I am a Scot, but a British Scot. I have said this many times and I will keep on saying it. Because it is the whole of Britain that I love most dearly of all. It is all one place to me, united and made whole by a history that is deep beyond the reach of memory. Long before there was an England, or a Scotland, or a Wales there was a long island called Britain, or at least a name that sounded a lot like Britain.
Few places have histories longer than ours, histories as rich and complex. This has been a consequence of how much our predecessors achieved. Few nations even attempted to reach so far around the world. British history is long and convoluted on account of how much was accomplished. There is no denying the dynamism of Britain and the British. That those who went before us did so much to shape the modern world means our history is, inevitably, riven with good and with bad – with achievements and with mistakes. So much has been done in our name. And there has, let us not forget, long been a substantial and necessary body of opinion heartily and enthusiastically criticising our own past behaviour. This has been appropriate, but it is worth pointing out that we were rightly critical of ourselves long before the present campaign to tear the old place down in its entirety.
More by luck than good judgment, and mostly by means of the magic carpet provided by making television, I have seen a great deal of Britain. I have been around the coast many times. I have been back and forth across the interior. I have seen the landscape from the sky, from the cockpit of fighter jets, vintage biplanes and microlights. I have been on its encircling waters in kayaks, battleships and just about anything in between that floats, and under its waters in scuba gear and a nuclear submarine.
I have had a thorough look around. Long before the end I realised it was all one place, that the national borders drawn across it had no meaning for me and were invisible anyway.
I love this place. But I also believe in it …
Those whose agenda it is to run down Britain want nothing less than that it might cease to exist in any recognisable form, so that it might be replaced with something utterly different. It's worth noting that those those who demand a national apology from Britain, are not in the business of accepting apologies and moving on. To apologise to those who hate what Britain has been is only to offer our throats to the wolf.
As well as the place, I love the people of Britain. In my travels around the place, I have experienced nothing but welcome – in England, Ireland, Wales and at home in Scotland. The British people I love are those whose voices have been silenced and ignored of late – those who want only to go honestly about their business, paying their dues and trying to make something good of themselves and of the patch of the world in which they live. That Britain has fostered people like those – millions of them, silent witnesses all – is, on its own, the justification for the continued celebration of Britain.
Every day I meet people like that – unsung and, most recently, told that they are products of something innately bad, that they need to feel ashamed of themselves and of their sense of themselves.
The world plainly needs Britain – or at least the idea of Britain. Every day now, more and more people arrive on our shores – invited and uninvited. Britain is still a bright light in a darkening world and attracts those who can see a better life is available for the taking here. In fact, Britain is so strong at heart that she even weathers the incompetent leadership with which she is burdened from time to time.
In order to love someone, or someplace, completely, it is necessary to accept the good and the bad. I love this place – and in loving it I accept our history is shot through with dark as well as light. The time for crawling on our knees to those unforgiving individuals and organisations that seek only to punish, without any hope of redemption, is past.
Let's lift up our chins and look the rest of the world straight in the eye, as is our right, and our hard won inheritance from the ancestors.
Well said!
About 20 years ago, there was an informal online campaign to get a new patron saint for England. Why? What is wrong with St George? These were left-leaning individuals politically. Ironically, they said that George wasn't 'English enough'. They took issue with his Turkishness. Most strange.
On Sunday morning, The Political Correction had on Dr Gavin Ashenden, who used to be one of the Queen's chaplains. He has since become a Roman Catholic and is a layman.
He told presenter (and former politician) Arlene Foster that England's original patron saint was St Edmund, king and martyr.
He was England's patron saint until the 14th century and died defending the English people valiantly from the Vikings.
However, around the time that the Royal Family instituted the Order of the Garter, they were looking for another saint, for whatever reason.
St George was chosen, he said, for his chivalric virtues. Ashenden explained that the dragon is a symbol for evil. The devil is depicted as a dragon in Revelation. Therefore, through his brave, virtuous life of faith, George was slaying evil in a way. George died a martyr under Diocletian.
Ashenden said the fact that George was from Anatolia was immaterial. It was his bravery, character and faith that the English loved.
Ashenden said that people took Christianity very seriously in the Middle Ages. They loved God and they respected the law, which they considered was God-given through their rulers.
He added that one of the popes of that era reduced violence and war by decreeing that battle could take place only on days when no prominent saint's day was celebrated. At the time, holy days comprised about 30 per cent of the year. What a great idea that was. We should devise something similar today.
You can see Dr Ashenden's interview on his website. The first segment is about St George and is around four minutes long.
Incidentally, April 23 is also Shakespeare's birthday.
Over the past month, Neil Oliver has had some exceptionally good Saturday night programmes on GB News.
While his shows are a must in my household, for those who haven't been tuning in, his shows over the past month have contained even more insight than usual.
This video is from February 26, 2022, the week when Russia invaded Ukraine:
Oliver's editorial begins at the 5:00 point. He rightly wonders what the invasion is really about. He says that he cannot rely on mainstream media to tell the truth.
However, he also discusses the situation in the West and says that we do not realise how exceptional our era of individual liberty and freedom over the past few decades has been.
He points out that we are taking it for granted.
Unfortunately, the pandemic has seen Western governments become authoritarian. He points to Justin Trudeau, who condemns Putin when he himself has had the bank accounts of protesting truckers frozen because they protested against mandatory vaccinations. Oliver says that the sheer hypocrisy of it all is stunning.
He also lambastes the leaders in New Zealand and Australia for authoritarian measures during the pandemic, making the point that, given mankind's natural inclination towards dictatorial policies, Western leaders are happily following along. Therefore, we need to keep an eye on what they are doing and call them out accordingly.
He says that we need to get serious: stop worrying about identity politics and pronouns. Instead, we have our freedoms to defend.
At the 21:00 point, he interviews a journalist to discuss what is really happening in Ukraine. The journalist said that China is also a player in this situation. Although it looks to most people as if Russia and China are enemies, they have a common goal: to bring down the West.
At the 23:00 mark, welcomes Sebastian Gorka to give his views.
Gorka says that Putin's invasion of Ukraine would not have happened had Joe Biden not pulled out of Afghanistan last year. He says that President Trump would have managed Afghanistan much differently and that, consequently, the Ukraine invasion would not have happened.
Gorka also brings up energy independence, which Trump initiated in the United States and warned Europe about in 2017. (Everyone laughed. They're not laughing now.) Gorka said that it was 'moronic' for Biden to reverse Trump's energy policy in the US.
On Biden, I was heartened to see another article in The Telegraph which has been critical of him.
On March 28, the paper's Nile Gardiner asked, 'Will Europe finally wake up to the truth about Joe Biden now?'
He writes (emphases mine):
It is amateur hour on the world stage from the Biden Presidency. His visit last week to Europe was a train wreck, from his bizarre press conference in Brussels to the ad-libbed final words of his speech in Warsaw.
At times Mr. Biden looked dazed and confused, struggling to command his sentences, and drifting into incoherence. The messaging was muddled, forcing even the president's top officials to disown their own leader's comments.
In 20 years in Washington, I have not seen a White House more disorganised, incompetent or mismanaged, in both the president's and vice president's office. It has a distinctly Monty Python-esque feel to it. Having visited the Trump White House on multiple occasions, and met with the former president several times, I can attest it was a model of efficiency compared to what we're seeing now.
On no fewer than three separate occasions, Biden's own staff had to clarify or even refute the words of their commander in chief. Biden officials had to explain to the world's media that he was not calling for US troops to go into Ukraine, that the United States would not respond to Russia with chemical weapons if Moscow used them, and that the Biden administration was not seeking regime change in Moscow. These are big misstatements, not minor gaffes, with major global ramifications, and a direct impact on the war in Ukraine.
There is a major lack of discipline in messaging from the Biden administration, and clearly deep-seated divisions as well among policy staff. Biden himself has been stung by the charge from political opponents that he has been weak over Ukraine, as well as by sinking poll numbers, and is trying to overcompensate with tough rhetoric on Putin. His own aides are trying to rein him in. As a result, confusion reigns …
By contrast:
Donald Trump used to come under heavy fire from the French, Germans and European elites at Nato summits, and his message was not always popular. But he was far more effective than Joe Biden at getting results, increasing defence spending, and shaking up the complacent status quo in Europe.
True!
As Neil Oliver says, our leaders are not up to scratch.
Furthermore, we, the general public, must also stop being complacent about civil liberties and our Western freedoms. As we saw in the pandemic, our leaders can take them away instantly, without any qualms. Restoring them will take much longer.
In 1980s Britain, Marco Pierre White (MPW) was the original enfant terrible of young chefs.
He went on to win not only Michelin stars but also start the careers of the youngsters working in his kitchen at Harveys in Wandsworth Common, London.
Gordon Ramsay, Stephen Terry and Phil Howard all worked for MPW at the same time, more about which below.
However, more important is the bad rap that liver gets.
This is because most liver is cut into thin, shoe sole slices and is overcooked.
Whenever someone says to me, 'Liver? Yuck!', I tell them they'd love it if they ate it my way: thick with a somewhat crusty exterior and rare on the inside. A butcher will gladly cut liver to order.
A masterclass in cooking liver
Fortunately, Marco Pierre White likes it the same way and demonstrates how to cook liver properly in this video, which is around seven and a half minutes long. The liver recipe at the beginning only takes a couple of minutes to watch:
An Italian responding to the video says that this is (emphases mine below):
Fegato alla veneziana = Venetian liver. The mother of Marco grew up in Venice.
As is true of the most authentic Italian cuisine, this dish has three ingredients. Marco prepares sautéed liver, onions and adds a small amount of vinegar for the sauce.
The video begins with the sautéed onions on a plate with the vinegar added, making a sauce of sorts.
Now on to the liver:
1/ Marco salts the liver by hand from a great height, then grinds pepper on it the same way. This is because seasonings disperse better on food when applied from shoulder height.
2/ Marco dusts the thick slice of liver with flour, then shakes off the excess. He doesn't say so, but you should season the flour with salt before dredging anything in it, even if you've already seasoned the main ingredient. Otherwise, what ever you cook in it will taste of just flour: terrible.
3/ He puts the liver in a preheated pan that has sizzling oil in it, just covering the bottom.
4/ When the liver has 'caramelised nicely' on the bottom, flip it over and cook until it is 'nicely golden brown'. So, one side should be caramelised and the other golden brown.
5/ The finished product should be pink inside. Marco explains that this has to do with the temperature of the pan. If the pan is too hot, the flour on the outside of the liver will be scorched. If the pan is too cool, the liver goes soggy. Once you think it is cooked enough, lightly touch the top of the liver. If it springs back, it's rare. The more the surface of the liver solidifies, the more well done it is, which is not what one wants.
If you don't want to touch the liver, Marco says to watch for the blood to come to the top, at which point it is done.
6/ Remove the liver from the pan, let any excess fat drip off of it and put on top of the plated onions and vinegar sauce.
Because the video is old, the cut liver doesn't look that pink. However, when Marco feeds one of his sous chefs a little bit from the top of a long knife, the sous chef says it's great:
It's the business.
Liver is an important protein:
Liver is actually one of the most nutrient dense foods you can eat and therefore one of the healthiest food choices you can make. If you get and buy local or fresh sources you can it eat it raw and it's even better for you that way. We humans would eat the liver raw right after a kill while hunting. I prefer to process it and bring it home.
Done properly, liver should be pink in the middle:
… yes, the liver should be still pink when plated otherwise the texture will be too tough!
A viewer made Marco's Venetian liver and enjoyed it:
I have just prepared and eaten MPW's onion liver. Yummy.
These days, Marco is the face of Knorr's seasoning cubes:
Check out his section on the Knorr website. Excellent cooking ideas for the home cook to try out. He even managed to improve on my own Spaghetti bolognaise recipe, and I didn't think that was possible!
The video comes from a late 1980s show on Channel 4, which had just started broadcasting. Channel 4 has always been known for its innovation in programming.
YouTube has more episodes, but there aren't many, because MPW stopped filming halfway through the series. Another commenter says:
They only managed to film 3 episodes before Marco told them to get the f…k out of his kitchen, apparently it was supposed to be a 6 episode deal with the newly launched Channel 4. Sorry about that.
The video is so nostalgic. There's smoking indoors! We even see the little square in the upper right hand corner of the screen, signalling that a commercial break was coming up:
Ahhhh the box with the diagonal lines in the right hand corner of the screen that told you the adverts were coming up took me back.
After Marco gives the sous chef a taste of the liver, they discuss their mentor, Albert Roux:
Albert Roux mentored Marco plus many of his crew at La Gavroche in the 80's.
Apparently Marco worked at a butchers shop and a couple other little enterprises Albert ran as well.
This was the dialogue:
Chef: Albert Roux is my mentor.
Marco: OUR MENTOR.
In the 1980s, Marco Pierre White was known for his pre-Raphaelite looks, especially his hair. He looked like an angel but ran his kitchen like a demon:
Marco is a frightening man in the kitchen. Honestly doesn't even compare to how Gordon treats his staff, this guy was just plain scary.
Gordon Ramsay wrote about his time with Marco:
Oh, believe me, Marco yelled at everyone in that kitchen from the chefs to the waiters, read one of Gordon's books and he'll tell you no one was safe.
Today, somewhat grizzled, MPW owns several branded restaurant enterprises that are franchise operations.
Harveys
Harveys opened in 1987. It was a small restaurant in South London. MPW co-owned it with another restaurateur, Nigel Platts-Martin.
It attracted celebrities and, despite its size, was a bit of a status symbol. No doubt the French maître d' and French waiters helped.
MPW hired young male sous chefs and commis who, somehow, managed to dance around each other in a demanding kitchen environment:
I can't believe there are not more fights … Look how they are all crammed in there running around so close and for 12 hours a day.
In the video, he tells the interviewer what he wants from his staff:
Interviewer: "What it is it you want out of them?"
Marco: "I want loyalty, I want finesse out of the them."
There was only ever one woman in MPW's brigade, and she did not appear until the late 1980s or early 1990s:
Chef Gigi Mon Ami worked with Gordon Ramsay when he was Sous Chef at Marco Pierre White's Michelin rated "Harvey's" restaurant in Wandsworth Common, U.K. Gigi wrote about it in Moon On A Platter, but she also taught Culinary Fine Dining @ JobCorps- and said Gordon actually was very nice to her; kind of looked after her in Marco's kitchen cuz he had hired her as a joke; she was the only girl in the kitchen, late 80's. Ever since then, kind of a soft spot for Ramsay – that's the way European kitchens were in the 80's and into the 90's before everything was PC.
Chef Gigi Mon Ami from San Francisco even wrote a book about it, Moon On A Platter. She travelled the world and was often the only woman in the kitchens in which she cooked.
The restaurant closed in 1993 with two Michelin stars awarded to MPW, who said that he wanted a third star and that, in order to win it, he would have to work in larger premises.
The young men, Marco included, did not cover their longish hair. All of them look like budding pop stars, including Gordon Ramsay:
Ramsay has looked exactly the same since 1987…except he doesn't still have that Flock of Seagulls haircut.
One commenter on the video above wondered how Marco could have earned his Michelin stars with all those uncovered heads:
I mean the amount of hair the customers must have found in the food …
Marco had a penchant for giving his staff and customers a taste of his food. AA Gill, referred to below, was one of our great — and young — food critics at the time:
I love it when he feeds his cook the liver [and] onions with the knife… apparently this was something he loved to do. I remember reading AA Gill; he wrote that Marco hand fed something to the girl who was his guest at the time. Kinda cute, considering how much of a culinary behemoth he is. For me it says that he really, really does care about food and feeding people and creating gastronomic happiness at the highest level. Awesome.
Gordon Ramsay
Many of the comments on the video concern Gordon Ramsay who graces our television screens around the world, moreso than his mentor Marco.
Marco Pierre White is the only chef who ever made Gordon Ramsay cry. Unfortunately, this is not on video, but, allegedly, a spokesperson for Ramsay says that it's true.
Commenters argued over who is the better chef.
Some say that Gordon merely copied Marco:
Ramsay copied so much from him, from his plates, recipes (scallops with curry powder, tagliatelles, etc) and embellishes so much. Marco is so much more authentic.
Several people pointed out that Gordon also copied Marco's gestures but that Marco's delivery of criticism was more constructive:
Notice, Marco says "come here" with a gesture only and then teaches the person something when they get there, whereas Gordon screams "come here" to the person, then insults them when they get there. Marco attacks the mistake, Gordon attacks the person. I know who's the scarier of the two. And the better chef.
Someone else agreed:
At around 7:20 you can see Gordon blink his eyes like he is crying, there was another video at the end of which Marco says to Gordon, "You know, you cry every night". In a Boiling Point episode, Gordon tells a young cook that he is nothing but a big baby cause Gordon caught him crying. Hell, when Gordon was his age he was crying his eyes out every night.
Another says that Marco is better:
Marco is the only chef in history to get 3 stars AND 5 spoons and forks in the Michelin Guide for his restaurant The Oak Room. That is total excellence. The great thing about it, is that he was doing a lot of the cooking when he achieved that honor. Gordon has 12 stars, most of which are not because of his cooking, but the cooking of others. Those stars belong to those chefs that work under his brand, not to him.
Anyone expecting the young Ramsay to speak will be disappointed:
Thumbs up if that's the quietest you've ever seen Ramsay in the kitchen, haha.
And is it true that when he left he stole the Harveys reservations book?
Ramsey recently confesses he was so jealous of Marco that he went in Harvey's and stole the booking book.
Stephen Terry
I didn't even recognise Stephen Terry in the video. He returned to Wales to open his own restaurant:
Wow, look how young Stephen Terry is…….. He has the Hardwick Restaurant in Raglan near me 🙂
On a break, the interviewer asks him how he feels when Marco bawls him out. Terry shrugs and says:
It's for a reason. It's never not for a reason, the reason being that you've done something wrong or you've done something you shouldn't have done … You're learning all the time.
Back in the kitchen, Marco criticises Terry for the presentation of one the plates:
"You wanna do things like that, go to a florist!"

The love for a professional kitchen
Although a professional kitchen looks like a living hell, young men in particular still aspire to becoming professional chefs:
Yo, for real, passion is the only thing that drives you working in a kitchen, you face long hours, so much stress, burns, cuts and running, it's physically and mentally draining for any person, but I love it. The people you work with, it's like a family and it's full of weird people hahaha but we're always for each other and we always do our best. Sometimes Chefs can be tough, but even the tougher [ones] reward the staff and congratulate them for everything. It's actually a beautiful job, but it's tough, really tough.
Another commenter agreed on passion being an essential ingredient to a successful cooking career:
I love food. I love to eat it, i love to touch it, I love to change it, the way it sounds in the pan, the happiness it gives when it's served, to improve my techniques and to magnify the ingredients. It's all about passion really. And it should be, otherwise no one could do it.
Anthony Bourdain put it best when he wrote about the importance of cameraderie in the professional kitchen, a dangerous place:
The ability to 'work well with others' is a must. If you're a sauté man, your grill man is your dance partner, and chances are, you're spending the majority of your time working in a hot, uncomfortably confined, submarine-like space with him. You're both working around open flame, boiling liquids with plenty of blunt objects at close hand-and you both carry knives, lots of knives. So you had better get along. It will not do to have two heavily armed cooks duking it out behind the line over some perceived insult when there are vats of boiling grease and razor-sharp cutlery all around.
I will post at least one more Marco Pierre White video.
For now, though, I hope that you try his Venetian liver recipe. It's a keeper.
Isn't it interesting that the media narrative has changed from wall-to-wall coronavirus coverage to Ukraine?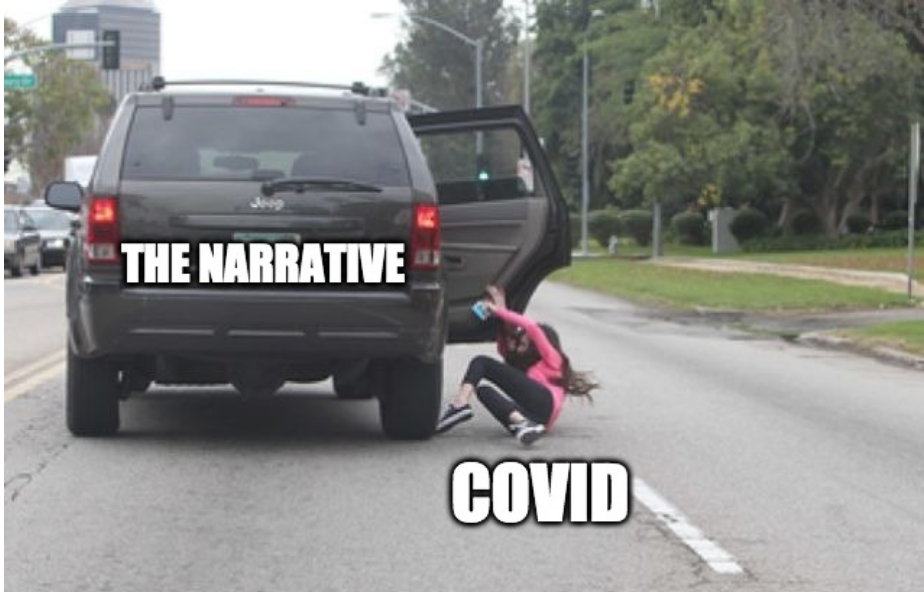 It seems that there is never room for more than one media narrative at a time. Sadly, this is now true even on GB News.
Fortunately, I have a few coronavirus gems from last month.
We must never forget what our notional betters did to us over the past two years.
The UK will hold a formal inquiry, although we do not know when it will start.
On Saturday, February 5, GB News's Neil Oliver delivered a five-star editorial on coronavirus measures in Scotland and other Western nations:
This was the theme:
Well, the narrative certainly changed by the end of the month.
Nonetheless, even as I write, coronavirus measures are still a thing in Scotland. First Minister Nicola Sturgeon has lifted some, with others to go this month. However, it might be some months before all of them disappear north of the border.
This was the state of play in Scotland in early February:
Somehow, Covid still manages to be in our faces – suffocating us bit by bit and all the time.
My children are still required to wear masks at school all day every day – rebreathing their own exhaust fumes for hours at a time.
In Scotland last week, first minister Nicola Sturgeon said her devolved assembly would spend hundreds of thousands of taxpayers' pounds cutting the bottoms off classroom doors so as to improve air flow in schools.
Seriously – that's what she said. Get this: she actually said there's a worry about how much CO2 children are inhaling in improperly ventilated classrooms.
They have to keep the masks on – so that they exist in a permanent cloud of their own, self-generated CO2, held over their mouths and noses like a smothering hand, but rather than let them take off those masks and breathe air like free people should, Sturgeon's proposed solution is to take a saw to the bottom of the classroom doors.
To say you couldn't make it up is an insult to made up things.
The fact that you can open a door to increase ventilation, on account of its hinges, the fact that doors exist in schools at least in part to inhibit the spread of smoke and flames in the event of fire, significantly more of a threat to the lives of children and staff than Covid ever was, has apparently passed Sturgeon by.
But, hey-ho, if there's one thing we've learned after two years, it's that everything is all and only about Covid.
Some days it feels like it always will be.
Covid could and should be behind us, as I have already said, but the powers that be keep pulling it back around until it's front and centre.
[Boris] Johnson announced some sort of an end to restrictions, but still, that air of lives limited, lives controlled, prevails, like the smirking grin that remains after the Cheshire Cat has otherwise disappeared.
And do you want to know why? Because after these two years like no others in our history, Covid is all they've got to explain and to justify everything else.
He took issue with Western governments:
Governments need Covid, and desperately …
All the money we ever had and most of the money we might ever dream of having – they blew the lot on Covid.
And since Covid is all the Governments have got now, by God they're determined to keep it.
Covid, as it turns out, is like a sort of Swiss Army knife, equipped with all sorts of useful little tools for all sorts of jobs, large and small. And meanwhile the evidence of manmade disaster is all around us.
He referred to the Johns Hopkins study that came out a few days beforehand:
A recently published study from the world-renowned Johns Hopkins University, in Baltimore, found lockdowns had had little to zero public health benefits and instead imposed enormous economic and social costs.
Like we didn't know that already, having been there while it was actually happening – but anyway, let's hear it again.
Researchers found lockdowns in Europe and the US lessened the Covid-19 mortality rate by just 0.2 percent.
The authors concluded that lockdown policies are ill founded and should be rejected in future.
Everywhere they were applied – everywhere – lockdowns caused enormous economic and social costs.
He went on to discuss how our various governments 'blew it':
Allow me to summarise those findings even more: Our governments blew it.
Faced with what they told us was the greatest threat to our civilisation in our lifetimes, for a hundred years or more, our governments took a bad thing and, through over-confidence, monumental incompetence and with the dull-eyed stubbornness of mules made it massively worse.
More importantly, when they must have known they were making it worse, they did it again. And again.
Now, rather than take responsibility and own up to their catastrophic failures – maybe say sorry for all the lives ended, lives ruined, lives compromised, a generation of children used like sandbags to protect the vulnerable from a flood, like stab vests worn on the chests of adults – they keep holding up the tattered rags of Covid, like the remnants of a curtain to stop us seeing the reality that lies behind it.
What lies behind that shabby curtain are consequences, and even now those powers that be don't want us looking at them, far less talking about them and thereby understanding the crippling reality of them.
Isn't it convenient that the TPTB now have Ukraine with which to distract us? Thanks, Putin. The news overkill on that is the ultimate distraction.
Oliver then talked about the horrors of quantitative easing:
What they did with money – your money, my money, everybody's money – during the pandemic is what the banks have been doing with money for decades now, and it's largely to blame for the bigger mess we're in now.
Quantitative Easing, they called it – printing money, to you and me.
For decades the tactic applied by the banks, with governments in cahoots, was to print uncountable, unthinkable amounts of money.
"We don't have any money left."
"Well print more, then."
"How much?"
"As much as you like – and keep it coming, I need another super yacht, and so does my mum. No one'll notice. And if they do, say it was Covid."
Imagine a glass of orange squash – a little bit of concentrate, topped up with water.
Tastes like orange, you know how it goes.
Then imagine tipping that glass-full into an empty swimming pool and turning on the taps.
By the time the pool is filled up with water, any orange in the mix is so diluted as to be utterly undetectable.
That, more or less, is what has happened to our money.
The value of our money has been so diluted it is quite literally not worth the paper it's printed on – which probably explains why they don't seem to want to actually print it on paper anymore.
They just add more zeros on their computer screens instead. Look at what they did with some of that pretend money: trillions of pounds worth of debt that will never, ever be repaid.
Billions blown on dodgy PPE, billions handed over as 'Bounce Back Loans' to companies that didn't even exist. Gone.
Those gazillions are gone – and the truly troubling point is that in every way that matters, they didn't really exist in the first place.
Rishi Sunak and Boris Johnson and the like have the gall to say they've got a way to fix the mess.
They might as well try to put out a factory fire by blowing on it.
On account of all that funny money, and then their use of Covid as a hammer to flatten business after business, the economic and financial model we've taken for granted for the last 50 years or more is finally done.
He looked at Covid measures in various countries:
Much of Europe is an interesting watch, to say the least. Austria is a police state now, in all but name, thanks to Covid.
Papers, please! Italy and Germany are much the same.
France would likely go the same way – except President Macron is too properly scared of too many of his own people to go all the way to vaccine mandates.
Instead, he remains committed to making the lives of the unvaccinated as miserable as possible. In Western Australia unvaccinated parents are barred from the hospitals where their children lie sick, dying.
In Canada the GoFundMe organisation has withheld millions of dollars raised in good faith, in support of the truckers protesting vaccine mandates.
What will become of that money, donated by hundreds of thousands of ordinary Canadians, remains unclear.
More and more questions are being asked about the vaccines, all around the world.
Questions about efficacy, about safety, and yet governments like the US, Canada and Australia, as well as here and just about everywhere else continue to dig in, more and more determined to get a needle into every arm on the planet.
Israel is beavering away with injection number four – and the positive cases are spiking in what looks, on the graphs, like a vertical line pointed into space.
With the Covid narrative in tatters now, new weapons of mass distraction are being deployed to stop us thinking too much about the mess.
Enter Putin with his invasion of Ukraine. How timely. In early February, we knew it was coming:
I'd like to say, Don't Mention the War, but of course there's Russia and Ukraine to look forward to as well.
Oliver brought up non-Covid health issues:
There was a GP on the telly last week saying the stress of lockdown is causing heart attacks and strokes.
Well, I never.
He brought up the irony about the silence surrounding all the plastic face masks being dumped into the environment:
Climate crisis and environmental meltdown are back to the fore again – never mind the fact we've dumped trillions of filthy face masks, and Covid tests into that environment, that doesn't seem to matter.
He concluded:
Weapons of mass distraction or not, there'll be no hiding the fuel bills due in a few weeks' time.
People forced to choose between eating and heating tend to behave differently than before.
Energy black hole, Net Zero and its consequences and only pretend money with which to pay for it all.
How much longer can our dear leaders hide behind Covid?
We do a lot of weather forecasting on this channel. I tell you this – there's a storm coming.
Oliver then had Benjamin Loughnane (pron. 'Loknayn') from The Bow Group think tank to discuss the Johns Hopkins study about lockdown. This was also a very good segment:
Richard Tice from the Reform Party also appeared to talk about our leaders' mistakes:
You can see the full show below. Almost all of it concerns coronavirus:
Later in the evening, Mark Dolan presented an excellent editorial on how the media and Government handled the pandemic:
The replies to the tweets were worthwhile, such as this one:
Some of us knew from the beginning that most of the coronavirus measures in Western countries were bogus, but anyone who mentioned that PCRs were picking up old viruses was dismissed as a crank.
Lo, it emerged last month that the intrusive PCR testing was proven to be ineffective in accurately diagnosing coronavirus.
Dolan said (emphases mine):
A major new study confirms that PCR tests are horribly inaccurate. There's a surprise.
According to researchers at the University of Oxford, if you've heard of it, a third of people who tested positive for coronavirus via PCR tests were not contagious and did not need to self-isolate.
The study found that many laboratories are setting the positivity bar very low, meaning they're picking up people, who are – quotes – "a danger to no one".
Hand sanitising is also inconclusive:
Do you remember our blistered skin, in March 2020?
Sing happy birthday twice, as you wash your hands? After which a couple of scientists with half a brain cell, pointed out that the virus is transmitted through the air, via aerosols. No sugar, Sherlock.
Perspex screens in shops — or, in cars, as was the case in France — might not have been a good idea, either:
A report came out in August of last year, suggesting those environmentally catastrophic Perspex screens you see in shops, offices and on TV, may make matters worse.
The Environmental Modelling Group, a panel of 16 SAGE experts, said "There is some epidemiological and mechanistic evidence, that suggests screens could increase risks of aerosol transmission, due to blocking/changing airflow patterns or creating zones of poor air circulation behind screens.
Well done everyone.
The best masks couldn't stop the rise in contagion:
Even where countries have demanded better N95 masks, like Austria, cases have sky rocketed nonetheless.
There was no evidence that vaccine passports stopped the spread:
What about vaccine passports? We're saving lives aren't we?
Except that cases have continued to soar in countries that have implemented these divisive measures, which link your medical status to certain basic rights, freedoms and privileges, including in particular in France and Italy.
The same held true for closing nightclubs:
What about closing nightclubs?
The Welsh first Minister Mark Drakeford, who likes a boogie himself, was able to demonstrate no evidence that closing nightclubs would have an impact on spread.
After two years, our health service is on backlog overload and probably will be until the end of the decade.
Some people's lives are in ruins: closed businesses, relatives' suicides, nervous breakdowns, missed diagnoses of terminal illness. I could go on.
Dolan said:
Two years in which we have incarcerated the healthy, stopped people from going out to work and making a living, closed once viable businesses, wrecked mental health and ignored worse diseases like cancer.
The Telegraph are reporting that up to 87,000 cancer diagnoses may have been missed. And the rest.
If you think Covid is worse than cancer, there is something wrong with you.
But that's been the message of the pandemic response.
'If it's not Covid, they don't care' is something I've heard from so many of you over the last two years.
The famously deadly disease of cancer, that affects all age groups, has been relegated in importance for two years, with tragic consequences that will be with us for years to come, with cases like young mothers who didn't get that lump checked or weren't able to. Well done everyone.
There will be a day of reckoning for what Professor Jay Bhattacharya, one of the most respected medics in the world, has called the biggest public health mistake in history. He's being polite.
Dolan rightly took issue with governments, modellers and the media:
So who's to blame?
Well, weak politicians who panicked in March 2020 and discarded decades of pandemic planning …
I blame the modellers like the randy professor, Professor Pants Down himself, Neil Ferguson, who predicted half a million deaths at the start of the pandemic, which spooked ministers into taking this ruinous path.
Some government scientific advisors predicted 6000 deaths a day if we didn't cancel Christmas …
I blame Sage, who failed to equate economic damage with death.
The University of Bristol have told me that half a million people will die as a result of creating the biggest recession in 300 years. And what about wrecked lives?
It's a question no one has ever been able to answer me. Why is it okay to wreck lives? Of course, it isn't. But wreck them we did. And it's most reprehensible when you think of the needless impact on young people and children, who face vanishing threats from the virus. So who else do I blame?
Well I blame the media …
… I blame the media for offering just one narrative. Lockdowns work, masks work and absolutely everybody's got to have the vaccine.
Now these views are valid, arguably the majority of people and perhaps most scientific professionals think exactly that. No problem. Let's hope you're right, because that's the hell you've put us through.
As data come in from around the world, based upon different approaches, with no obvious difference from where I'm standing, I have my doubts. But remember those press conferences – the Beeb, Sky, ITV – why are we not locking down longer, tougher, harder?
By offering such one-sided coverage of the pandemic, by betting everything on the words of SAGE, and freezing out other scientific voices like Sunetra Guptha, Carl Henegan, Martin Kulldorf and Jay Bhattacharya, the media let us down.
To say that the media have lied to you is a bit strong. But they have not provided the full picture.
And any lawyer will tell you concealing information is tantamount, in its own way, to an untruth.
Shall we be polite and just call it government propaganda? I think that'll do.
I shouldn't name names, but I will. The Mail and the Telegraph are the only papers I can think of that have consistently balanced their reporting and have dared to offer a critique about these debatable lockdowns.
The Guardian is a paper I've always admired and read every day.
But where was their coverage of the Johns Hopkins University report, a meta analysis of 24 studies into lockdown, suggesting the measures saved 0.2% of lives, whilst of course exacting colossal harm.
Not peer reviewed and the study has been done by economists, but worth reporting?
I'd say so.
Sweden got it right. That was something that many of us were criticised for saying offline.
Dolan said:
Sweden have seen a fraction of the economic damage, the societal damage and have had fewer per capita deaths than so many countries that locked down hard.
He concluded:
In the end I think the media have got this wrong – they've backed the wrong horse and they are on the wrong side of history.
So there will be a day of reckoning for their one-sided coverage. But will we ever get an admission of guilt, or dare I say it, an apology? I doubt it.
There will be no contrition. And for all of those well paid and high profile figures in the media – we know who they are – the relentless cheerleaders for these disastrous and, in my view, failed measures, sorry seems to be the hardest word.
Now to the present day.
On Wednesday, March 2, the House of Commons Science and Technology Select Committee gathered oral evidence on coronavirus in a session called 'UK Science, Research and Technology Capability and Influence in Global Disease Outbreaks'. Greg Clark (Conservative) chaired the session.
You can watch it here.
After the first hour, Prof Graham Medley — who exchanged tweets late last year with The Spectator's Fraser Nelson on modelling — gave his oral evidence on SPI-M's modelling of the pandemic. He is SPI-M's chair.
Sorry seemed to be the hardest word for him, too, as he saw no need to apologise for Prof Neil Ferguson's mad models which the Swedes described as 'hysterical'.
Medley told MPs that SPI-M 'didn't have the time' (his words) to calculate the probability or feasibility of their overblown scenarios. They plugged garbage in, and, lo, garbage came out. However, he defended everything. He had no regrets.
Three MPs gently took him to task for the modelling. Labour's Graham Stringer came right out and said that he doesn't trust modelling at all, none of it.
One of the MPs tried to press him on the Twitter exchange with Fraser Nelson. Medley replied:
I wish you wouldn't do that.
In the end, he managed to get himself out of any controversy.
Most of the other MPs wanted to question the person from the behavioural part of SAGE, SPI-B. This person was to have sat along side Medley. However, the SPI-B representative cancelled. How convenient.
Dr Camilla Holten-Møller appeared in the final segment. She is the Chair of the Expert Group for Mathematical Modelling at Statens Serum Institut (SSI) in Denmark. What a breath of fresh air she was.
She admitted that SSI did get one of their models woefully wrong, so they quickly regrouped, studied their mistakes and liaised more closely with university research and clinical groups who provide them with data.
It would be nice if Medley had showed the same candour. As it was, he didn't even look bothered.
I can hardly wait for the formal coronavirus inquiry in the UK. The Science and Technology Select Committee will write a report on this evidence session, as they have with others, and submit it to the Government. The reports will be part of the inquiry process.
Following on from my post yesterday, Neil Oliver had more on coronavirus on his programme of Saturday, January 22, 2022, wherein he warned of 'consequences coming' and eroding trust in institutions we normally respect.
His commentary was much appreciated:
Here's the YouTube version:
GB News has a transcript, excerpts from which follow. Emphases mine:
American money man, philosopher and billionaire philanthropist Warren Buffet said: "Only when the tide goes out do you discover who's been swimming naked."
He was talking about business models – how when times are good everyone might seem to be doing ok, but when times turn bad, and there are always bad times, the reckless and bad ideas get woefully exposed.
As soon as the virus arrived among us, our democratically-elected governments, eagerly abetted by their preferred scientific advisors, threw away all the plans they had had for dealing with a pandemic – plans laid down after years of preparation and discussion, plans in line with advice from the World Health Organisation – and replaced them overnight with tactics lifted straight – I can only assume – from the Chinese Communist Party's Big Boy's Book of totalitarian control. All over Europe and the developed West it was the same. Talk about Plan B – where had they kept this one hidden, a person might have asked, if questions had been allowed, but they were not.
They helped themselves, those elected representatives of the tax-paying, law-abiding public – to powers unprecedented in peacetime, the sort of powers indeed that might give dictators and emperors excited dreams. With the craven complicity of the so-called political opposition, they drafted and passed outrageously invasive laws with barely so much as a nod to discussion or debate in Westminster. Before we knew where we were, the old world of taken-for-granted freedom had been papered over with a dystopia.
It was around then, though – within weeks of the outbreak starting, and certainly within a few months – that the tide started to go out and the truth began to be revealed, made obvious for those looking the right way. The naked swimmers were clearly to be seen.
Long ago now – long ago in terms of policies that have ruined lives, destroyed livelihoods, lethally endangered the health prospects of uncountable numbers of people and compromised the educations and therefore the hopes and dreams, not to mention the mental health and general wellbeing, of a generation of children – there were all manner of voices saying how wrong it all was.
Among them, and worth listening to more than any others in the spectrum of dissenting voices, were those of other scientists and, perhaps most pertinently, medical professionals of unimpeachable expertise and experience, with lifetimes devoted to the treatment and care of respiratory viruses and battling courageously to be heard. Again and again, they sought to highlight and to explain the wrong-headedness of what was being done, allegedly in the name of public health. Always they were shouted down, shamed, ridiculed, humiliated, even ruined professionally for having had the temerity to raise doubts and offer alternative solutions.
And of course, our governments did not – absolutely and unequivocally could not – have done all this alone. For me, in many ways worst of all has been the complicity, in the reprehensible behaviour, indulged in by so much of the mainstream media …
The governments, listening all the while to the psychologists in the Nudge Unit, decided to fire up the fear train and the mainstream media were at their side for the duration. We, the people, it was blatantly decided, were to be frightened out of our wits so that governments could have their way with us, all for the greater good. Whatever they wanted us to do, they would use the seemingly unstoppable momentum of the fear train to carry all of us where they wanted us taken.
First aboard, like ticket inspectors and guards – were faces made so familiar by their daily appearance in our homes courtesy of news broadcasts. All aboard went the BBC, Sky, ITV, C4 and the rest. High profile journalists and all manner of well-kent faces took turns shovelling coal into the firebox, making the train's engine run faster and faster … the most prominent news providers in the land were instantly and always on the governments' backs – demanding faster … faster … faster … more … more … more.

Two years later and here we are, wherever here actually is. Like many populations around the developed Western world we have arrived at a destination many of us struggle to recognise. The buildings and streets look the same, right enough, but everything else is altered. Society is riven with divisions – between vaxxed and unvaxxed; mask wearers and bare faces, those who were helped financially and those that were hung out to dry. Those divides are deep and feel permanent. Great Britain is half a trillion pounds in debt. It has been estimated that 50,000 people who might by now have had cancers diagnosed and embarked upon treatment are, as yet, unaware of the awful news coming their way sooner or later. Six million people await treatment by Our NHS.
In the past few days here on GB News we have highlighted the results of a freedom of information request made to the Office of National Statistics. Coverage of the reply has been absent from the mainstream media. The ONS was asked how many otherwise healthy people had died in England and Wales of Covid and nothing else. The answer was 17,371 across the two years, average age over 82. These figures are comparable, to say the least, with the death toll that might be expected from a typical flu season.
All lives matter, including those 17,371. But there are nearly 70 million people in Britain. Around 700,000 of us die every year, of all manner of causes.
I look at these facts, these figures, and I cannot begin to imagine making sense of what has been done, apparently in the name of public health. Time will surely tell, as I and others have predicted before, that policies followed in these two years past will prove to have been the worst policy mistakes in peacetime – perhaps ever.
The tide I mentioned earlier, that revealing tide, is receding fast now. More and more naked swimmers – politicians, advisors and journalists among them – are to be seen running for cover behind the sand dunes, clutching at towels as they go. But we can see them. We know who they are. Some of them, more every day, have even had the unmitigated gall to think they could hurriedly get dressed again, without anyone noticing, so as to pretend they were never in the water in the first place.
Neil Oliver is not wrong. In fact, in the past few days, various vocal commentators in the public sphere have begun saying that they never supported the coronavirus policies. Really? Pull the other one.
He concludes:
There is still so much we don't know – still so much we are not supposed to talk about, ask questions about … Maybe when talk of a new variant comes along, and it surely will, and the government tries to get us back in our boxes, some of those journalists might join the rest of us in saying Never Again. Or maybe they won't. Anyway, as I say, the tide is well and truly out now and the naked swimmers are plain to see.
All drama aside, there are consequences coming, a great wave of them – economy, health, the as-yet unmeasured damage to our children and unanswered questions about which, if any, of our institutions we can trust. What has been done these last two years by those we had been encouraged to trust, will be hard to forgive, and impossible to forget.
I am incensed that England was locked down for 17,371 deaths.
Some of those deaths were in Wales, too, but the Welsh decided to vote Labour in May 2021 and remade their collective, socialist bed, thereby retaining Mark Drakeford as Prif Weinidog (First Minister). May they rest easy in it …
Guido Fawkes tells us that the title Prif Weinidog translates literally to Prime Minister (emphases in the original):
Speaking to BBC reporter Mark Hutchings, who asked Drakeford whether he planned to set a firm date for the lifting of Wales' Covid restrictions, the First Minister said:
"No I won't because I'm the Prime Minister of Wales, not a horoscope writer for a daily newspaper. And it's simply impossible for anybody to peer into the future of coronavirus with the sort of definiteness you were suggesting."
Hutchings later gave Drakeford the benefit of the doubt by suggesting it was just a "slip". Probably, although Drakeford also changed his Twitter handle to "@PrifWeinidog" back in October – a direct Welsh translation of Prime Minister…
Returning to England, thank goodness that a rump of Conservative backbenchers rebelled against Boris late last year in voting against Plan B before Christmas. Even though Plan B passed, thanks to Labour, Boris did not push Plan C at the end of December.
Back in March 2020, MPs pledged not to make the pandemic about politics. It did not take long, however, for it to become purely political, especially in Wales and Scotland.
Thank goodness for Conservative MPs with backbone — and for the revelations about the Downing Street parties. Both prevented England from a sharper lockdown.
The Government lifted restrictions in England on Thursday, January 26. May they never return.
Neil Oliver is right: the fallout from the pandemic policies will be great.
On Saturday, January 8, 2022, Neil Oliver interviewed Dr Michael Yeadon on his GB News show.
The 20-minute interview begins at the 30-minute mark:
A summary follows.
Neil Oliver begins by laying out Dr Yeadon's medical and scientific background and work. Yeadon then elaborates on his studies and career.
Most of us know him know him as being a Pfizer employee for many years. He says he was very happy working there and that the company 'was a very good employer'. He has been a biotech consultant for 13 years and, during that time, started his own company, sold to Novartis in 2017. He said that Pfizer also worked well with him and co-invested in his biotech company. He debunked any accusations that he is a disgruntled former employee.
Alarm bells began to ring for him when he and his wife were in Nice in February 2020, during the Carnaval there, which closed early because of the pandemic situation in Italy. As the UK locked down in March, he heard scientists say things he did not think were true, such as the doubt about natural herd immunity. He cited the Diamond Princess cruise ship statistics, wherein the fatality was ten times less than what Wuhan and the scientists were claiming elsewhere. He said the fatality rate was more akin to that associated with influenza.
Oliver asked Yeadon if he still thought we were being lied to, deliberately. Yeadon said that we are all capable of making up our minds about what he has said in the past. Yeadon mentioned his interview with Del Bigtree. Yeadon said that the notion of asymptomatic transmission brought about our severe lockdown restrictions. He said that a virus is contained in the airways. Therefore, it is rarely possible to have asymptomatic transmission in those conditions. You will know when you are ill, and your body will begin fighting the virus.
He said that people with coronavirus symptoms living in a family setting infected other members one in five or one in six times, whereas asymptomatic people infected others at a rate of less than one per cent.
Those figures came from studies using PCR tests.
He then brought up Dr Fauci, saying that the driver has always been the symptomatic person and that a woman from the WHO agreed with Fauci. The fact that our governments are saying something else, he thinks, is part of 'a plan'. Until this pandemic, the prevailing medical advice was to practice good hand hygiene and, if ill, stay at home.
He thinks our governments are trying to frighten us into getting vaccinated and obtaining vaccine passports for purposes to be determined at a later date. He thinks that the ultimate purpose has nothing to do with vaccines.
Yeadon has been studying coronavirus data since 2020.
One of Oliver's guests, a Labour activist, related her own experience from a family funeral wherein she was sure that a number of people there caught the virus from an asymptomatic individual. Yeadon said that her account was 'anecdotal' and 'epidemiologically irrelevant', saying that even Dr Fauci agrees on that aspect of viral transmission.
Re vaccinating the world, Yeadon finds the plan 'very frightening'. He says we should vaccinate the vulnerable: those who are ill and who are aged. If this were about public health, he said, catching coronavirus confers immunity, therefore there is no need for to vaccinate those who have had it. Those people are the safest in a hospital environment.
He disagrees on child vaccination. The risk of side effects is too great.
He definitely would not give the vaccine to pregnant women. He cited thalidomide as a reason why they have to be very careful what sort of medical interventions they undergo.
No reproductive toxicology studies have been done on pregnant women who have taken the vaccine, so no one knows what effect the injections will have on them.
At that point, the interview ended because of time constraints. Neil Oliver said he would like to continue it at another time.
Poor Dr Yeadon. Twitter banned him months ago, which is a shame, because he had daily threads explaining aspects of the virus in learned, scientific terms. I do hope that GB News has him on again soon.
For many, Christmas as they know it ended at midnight on December 26.
Most people will be heading back to work on Monday.
Yet, there is a reason for the old song The Twelve Days of Christmas, because that is how long the actual season is.
An Anglican priest of the High Church tradition explains to presenter Calvin Robinson in the following GB News video that, when many people think Christmas has ended, it has only just begun. This 45-minute programme, which includes carols from an Anglican church choir, explores the true religious meaning of the season. It's well worth watching:
Epiphany is on January 6, so there is still plenty of time to celebrate and contemplate our Saviour's birth until then.
Furthermore, we in the UK are blessed with a thoughtful Yuletide convention. Because Christmas Day fell on a Saturday this year, Monday, December 27, is a bank holiday. We get a long weekend of celebration and relaxation.
The Queen delivered her traditional address to the nation on December 25. This year, the theme was her loss of Prince Philip, who loved her dearly and was her best friend. The old film clips show her face light up when he joins her at various functions. It's a beautiful, spontaneous reaction. Our monarch said that she is looking forward to celebrating her Platinum Jubilee year in 2022:
The Queen always includes a Christian message. This year was one of enduring faith, one that promotes leadership:
Neil Oliver delivered a thoughtful Christmas message which will appeal to all, believers and non-believers alike. He reflects philosophically on the story of the Christ Child and the meaningful traditions that have emanated from it. This is a must-see:
Oliver also had a round-up of the Greatest Britons he interviewed in 2021. This will restore one's faith in humanity:
A few days ago, I wrote about the Revd William Pearson-Gee's impassioned video about keeping churches open during the Christmas period during the current coronavirus panic over Omicron. Watch his hands; the intensity is palpable:
Mr Pearson-Gee's Buckingham Parish Church has its own YouTube channel with all its main services.
Here is the church's Service of Nine Lessons and Carols for 2021:
The next video was one of their Christmas services which starts with a charming Christingle service and ends with the liturgy for Holy Communion. Mr Pearson-Gee includes Christmas prayers in the second service, making it all the more meaningful:
I hope that these videos, be they religious or secular, help us better appreciate the Christmas season.
On Sunday, December 19, 2021, the Revd Will Pearson-Gee gave a heartfelt extemporaneous sermon at his church in Buckingham, England, part of the Diocese of Oxford.
Last weekend, it was unclear whether some sort of Yuletide lockdown would be implemented in England, possibly including churches. In 2020, churches were closed for months. The Government deemed them to be 'non-essential services'. The Church of England hierarchy were complicit in that decision.
If lockdown were reimposed the way it had been last year, Mr Pearson-Gee clearly stated that he would not be playing that game again at Buckingham Parish Church.
This short must-see video went viral:
High Churchman Calvin Robinson responded:
I saw it on Wednesday, December 22, on GB News, thanks to Mark Steyn who was filling in for Nigel Farage. Steyn's introduction could be a sermon, too, as it directs us to the transcendent, the living God, something the Church of England should have done last year:
Steyn also interviewed Pearson-Gee (from 12:21 to 20:00). I highly recommend watching it:
The vicar said that Zoom worked well in the early months of the pandemic, but it was only ever a temporary solution.
Once churches were allowed to reopen, he said that the elderly spearheaded a renewed fellowship in the congregation.
He graciously did not criticise the Archbishop of Canterbury for last year's spiritual failings in the Church of England, saying that Justin Welby has a very hard job to do.
He also said that he knew Christians in Iraq who risked their lives going to worship, but they took that risk because their faith was so important:
If only we felt the same way.
Pearson-Gee has a lot going on at Buckingham Parish Church, including three different Sunday services — something to suit everyone's liturgical tastes:
His daughter helps him out with Twitter:
Was Will Pearson-Gee always a devout Christian?
No.
Incredibly, he returned to the Church after his first wife and son were killed in a car accident. Mark Steyn mentioned this after his interview with the vicar ended.
Such a tragic event would have put most people off church and God forever, but Pearson-Gee saw things differently.
In March 2014, he discussed his testimony with Premier Christianity. I would highly recommend that unbelievers and agnostics read about his journey of faith which led him to seek ordination.
Excerpts follow, emphases in purple mine:
It was back in 1996 that my world fell apart. My wife, Anna, had gone out with our two children, Eleanor (two) and Jamie (three). It was a really hot summer's day in July and she took them down to Bournemouth to the seaside.
On the way back (for reasons that we'll never know) her car crossed over the centre white line on a narrow bit of a road, and was hit head on by an articulated lorry carrying 40 tonnes of very large rocks. Anna and Jamie, who were on the same side of the car, were crushed and killed instantly. My daughter Eleanor, quite amazingly, was able to be removed from the car wreckage by a Royal Marine Officer travelling in the car behind. She was literally unmarked, which I've always thought was a little bit of a miracle considering the combined collision was about 90 miles an hour. But she survived. Obviously it was a devastating shock for me, but I had my little girl to look after.
I was confronted by their bodies in the mortuary some hours later. They were in quite a mess and it took the mortician a while to make them presentable for identification. They pulled back the white sheets and I ranted, and I screamed, and I wept. Then I looked at them, and I thought, 'This cannot be the end.' There was so much life, particularly in my little boy ? he was such a handful. I just couldn't believe it was the end of him and so I thought, 'Where have they gone? Where are they now?'
At the time I was definitely a 'nominal' Christian. I believed there was some higher power, some greater being beyond myself that I could call upon and might listen to me, but I really had no idea about God's character or whether he cared about me …
Then my eye was drawn to a very simple crucifix on the wall of the mortuary. It was a sign of the Christian faith to which I had been exposed since I was a child. It's like a penny dropped, and it suddenly became not just a cross, but a sign of hope for me. I then realised that if there was all this talk about resurrection and life after death, I needed to find out more about it. I managed to meet up with a Christian, also with my local vicar, and there was a Catholic priest who came into my life who had real expertise in helping people recover from child death. It was this cumulative effect that opened my eyes to the fact my wife and child were somewhere better, they were in heaven, and therefore if I wanted to see them again I needed to get myself right with God. That was a long process in itself.
This is why Pearson-Gee is not angry with God. It is an interesting perspective:
People sometimes ask me if I felt like blaming God. During my early time of grief, through counselling groups, I came across a lot of other people who were suffering and mainly they just blamed God. But to me it didn't make sense that God had just got out of bed one morning and said, 'Who am I going to strike down today?' … Where do you draw the line with him intervening and stopping things going on? In a way, you'd be expecting him to upturn the laws of nature every single nanosecond of the day around the world, and then what kind of world would we be living in? So I don't blame God.
I think God permitted that crash to take place, but 'in all things God works for the good', and I've really clung on to that. … in a funny sort of way the fact it has happened has brought me huge blessings … I've got a lovely wife, I've got three more kids including another son, I've got the most wonderful faith, my wife is a Christian. We know that whatever the world throws at us now, we have this wonderful eternal life waiting for us. Life is good. I know it's not always going to be great and there will be trials and tribulations, but following Jesus is just such an amazing adventure.
Pearson-Gee wrote a brief autobiography for the Buckingham Parish Church website, which is also interesting (emphases mine):
I arrived in Buckingham just in time for Easter 2010 having moved from Oxford where I did my theological training (at Wycliffe Hall) and served my curacy (at St Andrew's Church).
I enjoyed a full career in the Army serving all over the world as an infantry officer in the Coldstream Guards before leaving to join my brother's printing company where I spent 6 happy years.  During this time I started to go to a newly planted church which showed me something that I had never seen before: an Anglican church pulsating with life and growing in size and depth.  Intrigued, I became more and more involved in its incredibly exciting mission and began to sense that ordination might be what God wanted me to pursue.  I think I was the most surprised of all when I arrived at Wycliffe Hall to start my training!
He mentioned the fatal car accident, adding:
That dreadful event really did change my life in more ways that I could have imagined and illustrates the truth in Paul's words in Romans 8:28 "And we know that in all things God works for the good of those who love him, who have been called according to his purpose."  My story surrounding this tragedy is here if you'd like to read it – if you do, I hope you find it an encouragement. Also, here is an article in Christianity Magazine that tells the story.
I am now married to Lucia and between us we have 4 children – Eleanor from my first marriage – and 3 of our own. I must say that I feel a little like Job who lost so much but was then restored by the Lord and had even more. We even called one of our daughters Jemima (as did Job).
Jemima — Mimi — helps her father with Twitter.
This is what motivates Pearson-Gee's ministry:
I suppose what really motivates me in my ministry is sharing the good news that is Jesus Christ. It was this same, unchanging good news that pulled me out of the mire and gave me so much hope after my tragedy. I am passionate about making this good news accessible to everyone and will do all I can to make the Church (that is the people of God – Christians) welcoming to those who are – like I was once – lost.
That's so moving, especially as we approach Christmas.
————————————————————————————–
Normally, I would have ended the post there.
However, the next few posts will involve Christmas readings, so I will close with two secular news items.
The first concerns Northern Ireland, which will reimpose coronavirus restrictions on December 27. Sammy Wilson MP (DUP) is none too happy but turned his disappointment into a little take on 'Hark the Herald Angels Sing':
"Hark the herald angels ping," the East Antrim MP tweeted.
"Robin Swann won't let us do a thing. No more parties, work at home. In the streets you cannot roam
"Omni is far worse than the delta curse. Stay at home. Or they'll be far worse to come."
It upset a number of politicians in Northern Ireland, who branded him a 'moronic fool':
The second item is Neil Oliver's take on our covidian Christmas this year, wrapping lockdown and economic ruin into 'Twas the Night before Christmas and Dickens's A Christmas Carol. Wry, witty and pointed, it's worth watching:
With that — the spiritual and the secular — may I wish all my readers a very happy Christmas. May you be blessed despite State restrictions.
In the UK, coronavirus vaccine boosters progress apace.
This advert is showing at cinemas around the country. It features Prof Chris Whitty, Chief Medical Officer: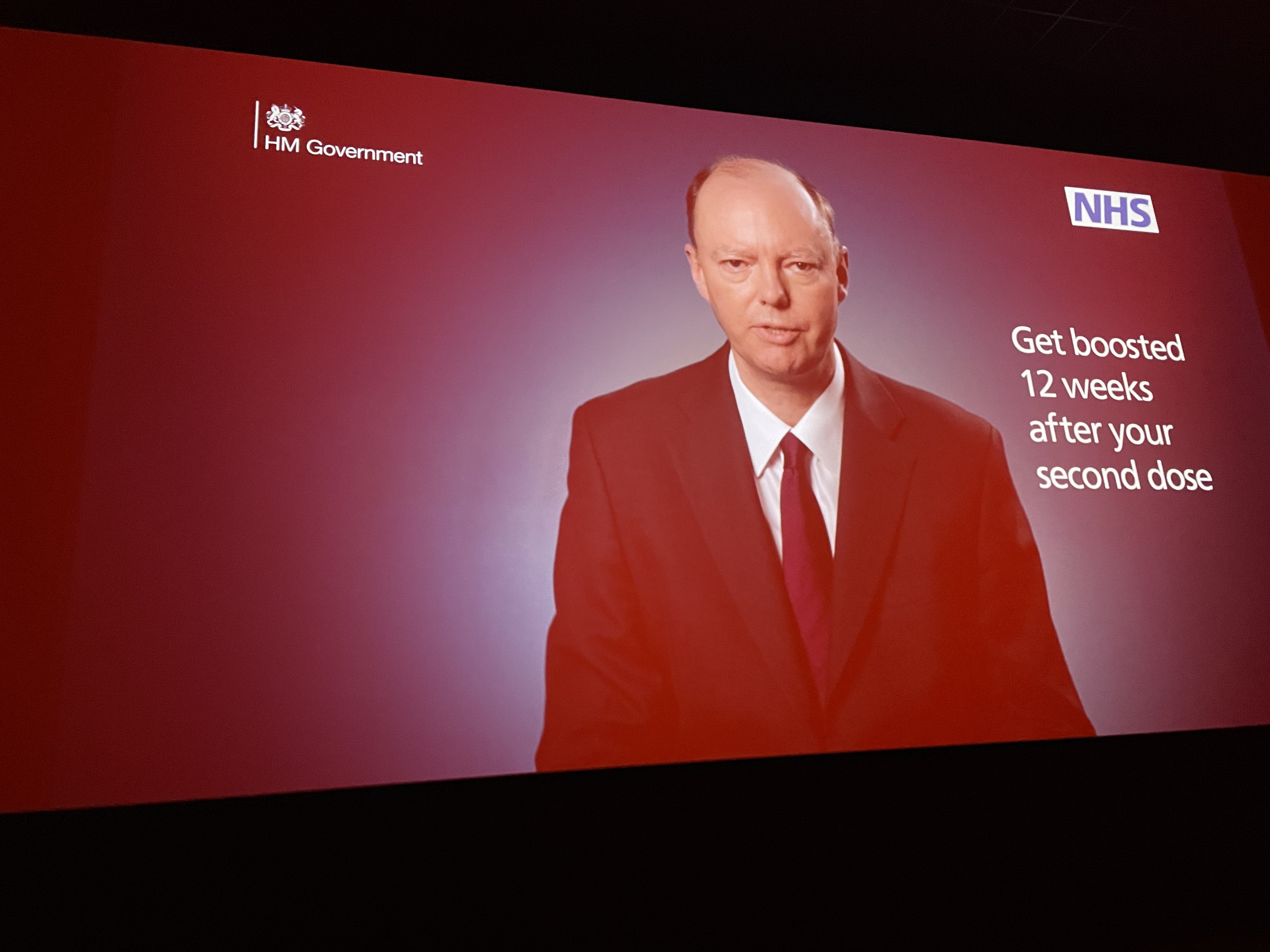 Scary.
It is reminiscent of 1984: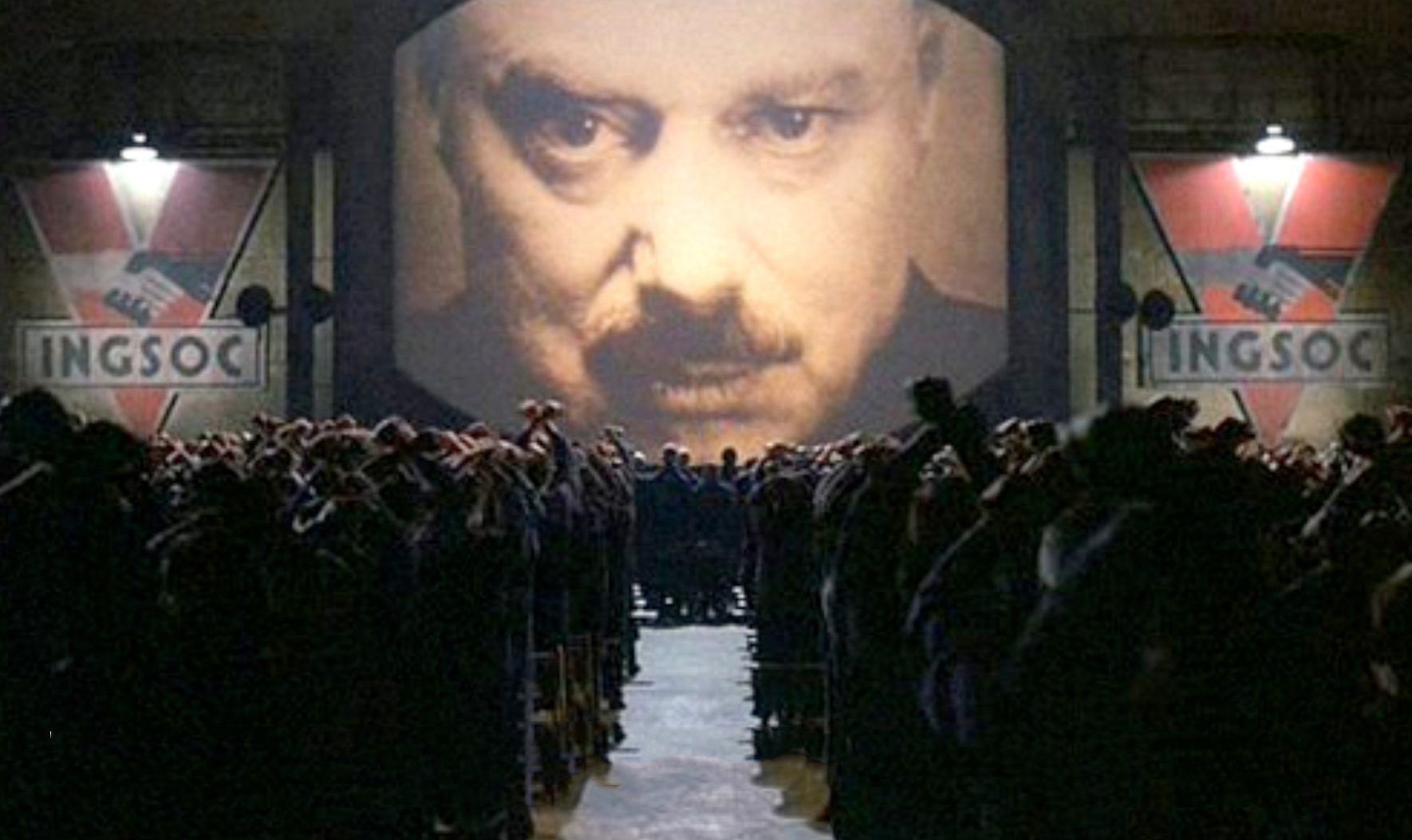 Someone else posted those images a few days ago.
Here's another: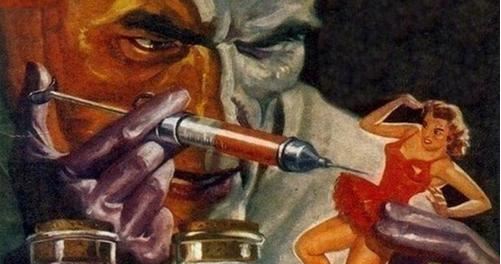 On Saturday, December 18, Neil Oliver of GB News interviewed Dr Robert W Malone about the vaccines and the boosters (33-43 minutes in):
Malone discusses his involvement in mRNA vaccine technology from its inception in the late 1980s and development into the 1990s. He now looks at these vaccines from a regulatory perspective.
He, along with a number of other physicians and scientists, e.g. Dr Pierre Kory, does not think that the coronavirus vaccines have been developed in a conventional manner.
Furthermore, he does not think they should be:
1/ given to children;
2/ given to people with normally functioning immune systems;
3/ mandated.
In other words, if he is correct, most of us reading this post should never have had the coronavirus vaccines or boosters.
Malone thinks that those should have been reserved only for the immuno-compromised, but admits that, even with that caveat, he's having second thoughts about that group as well.
Hmm.
In June, Linked In suspended his account for his views on the vaccines:
In 2022, the UK is likely to get legislation prohibiting 'hateful anti-vaccine' (MPs' words) articles and opinions. A few other countries already have such laws:
Note how the BBC fits in:
Congratulations to Neil Oliver and GB News for giving Dr Malone much needed air time.