You are currently browsing the tag archive for the 'New York Times' tag.
What on earth is going on?
Until the deplorable death of George Floyd, most of us were told we must social distance because of coronavirus.
Now a few Western countries have been breaking that rule to protest by the thousands as well as set fires and loot.
The media have their role to play in this, too.
From former reporter Adam Housley and his Twitter followers:
Incredibly, some — not all — nurses are the common point in the Venn diagram of coronavirus and protests. Don't they have patients?
On the other end of the spectrum, we have General Mattis calling President Trump divisive because he wants to stop Washington DC from becoming an ashtray:
Remember the early days of the Trump administration? The Left didn't like Mattis. Now he's their best friend:
And what about the average guys and gals who aren't doing triage or serving in the military?
They're being told by their notional betters that they are wrong to want to hug their grandchildren, attend a funeral or go to church. Such people are called 'Grandma Killers'.
Protesting, rioting, setting streets alight and looting during a pandemic are perfectly acceptable alternatives to these people. Here's a great thread from journalist Drew Holden with a gimlet eye on his peers:
Drew Holden then brings in a few Dem governors before returning to journalists and political activists:
These are two of the replies he received. I fully agree with the sentiments:
Ian Miles Cheong, the managing editor of Human Events, is always worth a read.
Here's footage of 'peaceful' demonstrators in Seattle:
He came to this conclusion:
However, people are afraid to not support the protests, possibly like the aforementioned nurses.
Mollie Hemingway from The Federalist highlighted this poll from Emerson:
Tucker Carlson tells us not to surrender to the mob. True.
On the other hand, we need to be aware that some looters and vandals are being released from police custody:
Incredible.
Equally incredible is that churches cathedrals were vandalised across the nation. Some cathedrals now require extensive repair, as the Catholic News Agency reported on Monday, June 1 (emphases mine):
Catholic churches and cathedrals in several cities were among the buildings damaged in the protests and riots that occurred nationwide over the past week.
Church buildings in California, Minnesota, New York, Kentucky, Texas, and Colorado were attacked. Many of the defaced or damaged churches were cathedrals. The Cathedral Basilica of the Immaculate Conception in Denver sustained permanent damage.
Vandals repeatedly struck the Denver cathedral on multiple nights of the protests and riots over the weekend. The church building and rectory were spray painted with the slogans "Pedofiles" [sic], "God is dead," "There is no God," along with other anti-police, anarchist, and anti-religion phrases and symbols.
Gates surrounding the cathedral were damaged, and tear gas that was fired to disperse the protests leaked into the rectory. The doors to the cathedral are believed to have been permanently damaged by the vandalism and will reportedly need to be replaced.
Three bags of rocks were collected from the parking lot, but the cathedral's most valuable windows were unharmed. Other windows on the cathedral's campus were shattered.
St. Patrick's Cathedral in New York City was tagged with various graffiti, including profanities, "No justice, no peace," "BLM" (Black Lives Matter) "NYPDK." The name of George Floyd was also written on the stairs outside the cathedral …
Sickening.
One of the strangest journalistic twists was the invitation from the New York Times to Senator Tom Cotton (R-Arkansas) to write an editorial about the riots. He nails it:
Yes, they did apologise for it, in a way:
Ultimately:
The Federalist's Sean Davis had a go at their reporters. The responses are good, too:
In 2019, only 10 blacks died at the hands of the police. The United States has approximately 325 million people. Meanwhile, 48 police officers were fatally wounded, according to FBI data.
In 2015, under Obama's presidency, the number of blacks dying at the hands of the police was three times higher.
Tucker Carlson has the details of the ten deaths in the video below. The details of the cases come from the Washington Post. In only two of the cases, an officer was criminally charged. In the other cases, the suspects had attacked or assaulted police officers in various ways, including firing a taser and driving at full speed after them.
In 2018, over 7,000 blacks in America were murdered — no police involvement. So, that's one police murder for every 700 committed by civilians, often people they knew.
I would encourage everyone — especially those living outside of the United States — to watch Tucker run through the statistics and share them with their friends and family:
Bottom line: factually, there's no need to riot.
As a final thought, here are two great videos from a Trump supporter, who says it's time for Americans to put away their divisions and, together, embrace patriotism. Language warning, but well worth watching:
Yet, despite all this — coronavirus and riots — maybe America is poised for a swift economic recovery this year:
As the president is so fond of saying: 'The best is yet to come'.
I certainly hope so, for America's — and Donald Trump's — sake.
Yesterday, I ran across four articles of interest.
The coup
The starting point is James Howard Kunstler's October 15 essay, 'Wait For It', which is about the ongoing American coup, the latest development being President Trump's conversation with the president of Ukraine and the Democrats' 'whistleblower' (emphases mine):
For one thing, he-she-it is not a "whistleblower" at all; was only labeled that via legalistic legerdemain to avoid revealing the origin of this affair as a CIA cover-your-ass operation. Did Mr. Schiff actually think he could conceal this figure's identity in a senate impeachment trial, when it came to that — for what else is impeachment aimed at? Anonymous sources are not admissible under American due process of law. Mr. Schiff must have missed that class in law school.
All of this hocus-pocus suggests to me that there is no "whistleblower," that it is a phantom confabulation of gossip threads that unraveled the moment Mr. Trump released the transcript of his phone call to Ukraine's president Zelensky, aborting Mr. Schiff's game plan. The ensuing weeks of congressional Keystone Kops buffoonery since then appears to conceal a futile effort by Mr. Schiff and his confederates to find some fall guy willing to pretend that he-she-it is the "whistleblower" …
One marvels at Rep. Schiff's tactical idiocy. But just imagine the panicked consternation it must be triggering among his Democratic colleagues. Notice that Mrs. Pelosi has been hiding out during this latest phase of the action. She may sense that there is nothing left to do but allow Mr. Schiff to twist slowly slowly in the wind, as he has hung himself out to dry. She should have known better since every previous declaration of conclusive evidence by Mr. Schiff over the past three years has proved to be false, knowingly and mendaciously so.
One also clearly senses that all the smoke-and-mirrors are a desperate attempt to divert attention from a soon-to-drop DOJ Inspector General's report which, by the way, will only be an overture to much more damaging action likely to come from Mr. Barr's proceeding. After all, IG Horowitz was not allowed under the rules to compel the testimony of persons outside the Department of Justice, which would now include Andrew McCabe, James Comey, and many others at the center of the RussiaGate prank …
That lame admission will not avail to protect him or the CIA, an agency that is behind the administrative civil war. It has been a rogue agency for a long long time, but may have finally overplayed its hand, along with the newer adjunct agencies that have been stitched onto it since 9/11/01 — the dark network that goes by the name Intelligence Community. So many shoes are ready to drop on them that the din might drown out all the John Philip Sousa marches ever played in the lobby at Langley, let alone the thin trilling of a fake whistleblower.
Apart from these fateful developments the prize for the week's most transparently disingenuous bit of media agitprop goes to Saturday's New York Times puff piece on former FBI Director Jim Comey, which actually sets him up for federal indictment on something like sedition or treason.
Did you notice that the photo-caption states: James Comey plans to spend the next 13 months working to drive President Trump from power. Oh, really? By what means, exactly? Single-handedly or with whom? And how did the strategy he kicked off in 2016 work out? In case Mr. Barr is looking for some way to attribute motive to the actions that he's investigating, he may need to seek no further. Also, consider that The New York Times and its editor-in-chief Dean Baquet, and publisher A.G. Sulzberger may be named as unindicted co-conspirators in the three-year campaign of sedition (freedom of the press, of course). Alert the shareholders.
I should emphasise that Jim Kunstler is not a Trump supporter, but even the Democrats' continuing attempts at getting a legitimately elected president out of office have been making him think a bit more about the coup.
The 'revolution in reverse'
The comments to Kunstler's article were as wide-ranging and fascinating as ever.
Someone linked to an October 10 essay on Tzarism.com called 'The Hi-Tech Traditionalist: A Revolution In Reverse: The Uprising Of The American Elites Against The American People'. The author, Dr Baruch Pletner, is a polyglot:
The Hi-Tech Traditionalist – Baruch Pletner is an entrepreneur, a scientist, an inventor, and a private pilot. He is passionate about education, the outdoors, and the war on globalism. Baruch holds a PhD degree from the Technion in Haifa, Israel and an MBA from Northeastern University in Boston.
He points out that the leftist revolution taking place in the United States is the inverse of what usually happens in an uprising:
The great Bolshevik revolutions of the last century in Russia, in China, and in Cuba all followed a familiar pattern: a group of young, energetic, endlessly corruptible, but not yet corrupt outsiders take on, in the name of the people, a tired corrupt establishment. A civil war ensues in which the people side with the revolutionaries because they (mistakenly) think that things can never be worse. Revolutionaries win, slaughter the establishment elites, and proceed to rob and enslave the people in even more outrageous fashion. Soon enough the old guard revolutionaries become every bit as corrupt as the ones they have replaced if not more so and the cycle repeats itself.
In America, the situation is rather farcically backwards. In America, the corrupt establishment elites have decided to stage a Bolshevik coup against the American people rather than the other way around. A Tsar fully in command of his own kingdom staging a coup against his own people is a bizarre development to say the least, and yet, here we are in 2019 America. Like always, there are reasons. First and foremost among them is the sheer scope of the nepotism and corruption of the American elites in business, government, technology, and the intelligence services. This scope has very likely far exceeded anything previously known in human history. Had the dimensions of the robbery perpetrated by the American ruling classes against the American people become widely known earlier, America could well have experienced a more typical revolution, one by the people against the elites.
There are other reasons, he says, which date from the late 1980s. Continuing on from the previous paragraph, he tells us:
Well aware of the possibility if not probability of such an outcome, the people who run America put in place a plan to make it all but impossible. The plan involved the gradually escalating erosion of the limits on government powers put in place by the Constitution with a parallel erosion in the God-given rights guaranteed every American by the same document. This was a fully bipartisan effort, put in place immediately after president Reagan departed office. It is sufficient to observe the exponential increase in government versus private sector employment in America from 1988 to 2019 to fully grasp this point. Stopping immigration from countries that have (or at least used to have) a tradition of personal freedom and limited government while throwing open the spigots for immigration from countries that have neither was the second part of the same plan. The destruction of family values and Christianity in America was the third.
Then there were the social, guilt-inducing conditioning of the majority of the American populace, who have no control over their skin colour. As such:
Americans allowed themselves to become squeezed out of well-paying jobs by the elites-induced trifecta of low and high-skilled immigration and automation, with nary a whisper in protest.
Then, he says, along came Donald Trump. In the eyes of the elite, President Trump must be stopped:
Trying to pin on Trump their own sins of sexual corruption, nepotism, embezzlement, etc. has not been a well-thought out strategy on the part of the American power elites simply because it enabled him to begin educating the American public as to the breathtaking scope of their own criminality. Now, on the verge of Trump's inevitable reelection, they are left with only one option: a coup d'etat against the American people, the American Constitution, and the American Republic itself.
Since the elites still very much permeate every hall of power in America, this is a one-off deal in which the rulers of a country set out to violently overthrow the very political structure of the country they are ruling, but, as they say, it is what it is. The cover may be different, but the playbook is the same, so we are already being exposed to the oldies but goodies of escalating agitprop (weaponized lies and propaganda), suppression of unwanted elements (cancel culture), and paid snitching (whistleblowing). Now we are entering into a new phase, that of secret trials with a predetermined outcome.
He means impeachment hearings, which he goes on to discuss, adding:
… what follows next will not be pretty. Having obtained an illegal impeachment that has no chance in the Senate, the powers that be in America will use this "impeachment" to force Trump off the 2020 ballot by any means possible, including things that now sound crazy like setting up a parallel Supreme Court having declared the Constitution illegitimate because it was written by white males some of whom supported slavery and ratified without African American and other minority votes.
Needless to say, such actions may well precipitate an armed conflict we know of as civil war, but that would not be an unexpected outcome for the elites. We know now that the American intelligence services all work for the elites and not for the people. They will fight on their side in the coming war. What we don't know is to what degree the armed forces have been infiltrated, especially the mid-level officer corps.
That is my concern, too.
The New York Times and Carlos Slim's fortune
Someone else responding to Kunstler's piece posted a 2015 Ann Coulter article for Townhall, 'Carlos Slim: The New York Times' Sugar Daddy'.
Ann Coulter observed the editorial shift in the New York Times since Carlos Slim rescued the failing newspaper in 2008.
Back in 2004—before the Times became Slim's pimp—a Times article stated: "Clearly . . . the nation's southern border is under siege."2 But that was before Carlos Slim saved the Times from bankruptcy. Ten years later, with a border crisis even worse than in 2004, and Latin Americans pouring across the border, the Times indignantly demanded that Obama "go big" on immigration and give "millions of immigrants permission to stay."
And, going back further to the Clinton administration, the NYT used to point out porous border problems:
In 1997—the pre-Slim days—the Times had editorialized: "Fighting illegal immigration is a difficult and important job. But Congress should do it in a way that will deter illegal entry at the border."39 Another editorial that year complained that the Immigration and Naturalization Service had "done a poor job of keeping out illegal aliens, deporting criminals [and] processing requests for asylum." This wasn't even Bush-bashing—Clinton was president!
Coulter explains how Slim makes his money off the American taxpayer, which involves much more than enlightened citizens buying copies of the New York Times:
One of the ways Slim makes money off of illegal immigration in the United States is by overcharging Mexicans to call home, especially during World Cup soccer season. Slim takes a percentage of all cell phone calls into Mexico—and Telmex's "interconnection rates" are astronomical. International roaming rates are 37 percent higher in Mexico than the average of all OECD countries.
But the main way illegal immigrants benefit Slim is through their remissions. Monopolistic pricing is of little value in a poor country. A monopoly on air in Burundi would not produce the world's richest man. Luckily for Slim, Mexico is located right next to one of the wealthiest nations in the world. The OECD estimates that Slim's suffocating telecommunications monopoly costs Mexican consumers $26 billion a year, with more than half of that coming from Slim gouging his customers. They would have $20 billion less to spend without 40 million Mexicans living in the United States.
According to the World Bank and the International Monetary Fund, Mexican immigrants or those of Mexican descent send at least $20 billion out of America back to their relatives in Mexico each year.29 No wonder immigrants are so reliant on welfare—they're sending so much of it out of the country! Twenty billion dollars is significantly more—about a quarter more—than the amount of money the United States sends to Mexico in direct foreign aid. The $20 billion being sent to immigrants' grandmothers in Chiapas is forever eliminated from the American economy—unavailable for investment in American companies, the purchase of American products, or hiring American workers. That's a cost of immigration that Americans are never told about.
These billions of dollars being drained out of the U.S. economy every year would be bad enough if the money were coming exclusively from cheap-labor employers like Sheldon Adelson. But it's worse than that. It comes from American taxpayers. Not only do taxpayers have to support Americans who lose their jobs to low-wage immigrant laborers, taxpayers support the immigrants, too. Seventy-five percent of immigrant families from Mexico are on government assistance.
Putting two and two together, we can more easily understand the New York Times's editorial line under Slim and the billionaire's desire to see more Mexicans enter the United States illegally:
That's why, in 2014, Slim was exhorting Mexican youth to cross illegally into the United States for jobs. The stated purpose of Obama's open defiance of American immigration laws was to avoid punishing "children" who were brought to the United States by their parents. Slim didn't care about that. (Then again, neither did Obama.) He just wanted more Mexicans working in America and sending dollars back to him. As the CEO of the "Carlos Slim Foundation" explained, "[O]ur goal is to reduce the access barriers for them to reach this potential . . . to build not just them but their families, so they're able to contribute to the economy"—i.e., the Mexican economy owned by Carlos Slim.
The 'invisible government'
Truthdig has an article by the Pulitzer Prize winning journalist Chris Hedges, 'Our Invisible Government', which is, in part, a book review of Stephen Kinzer's new book, Poisoner in Chief: Sidney Gottlieb and the CIA Search for Mind Control.
I will not be excerpting Hedges's article except for this:
Kinzer builds his book around Sidney Gottlieb, an elusive, quirky and powerful operative in the CIA who in his quest for mind control—something he and others in the CIA had convinced themselves the Soviets had mastered—oversaw medical experiments that had been originated by his German and Japanese collaborators. These experiments were coded-named Bluebird and later Artichoke, which Kinzer calls "one of the most violently abusive projects ever sponsored by an agency of the United States government." The torture sessions often permanently shattered the minds of his subjects. Victims were kidnapped (later this would be called "extraordinary rendition") and sent to clandestine centers around the globe—now known as "black sites"—or were picked from the prison population abroad and at home. Those forced into taking part in these experiments included impoverished African Americans at the Addiction Research Center in Lexington, Ky. Many of the victims were labeled "expendables," meaning they could be murdered after the experiments and disappeared. The corpses were usually burned. Anyone who was powerless, or could be made powerless, was a potential target. Mentally handicapped children at the Walter E. Fernald State School in Massachusetts, for example, were fed cereal laced with uranium and radioactive calcium and their induced sicknesses were monitored. Gottlieb oversaw the administering of LSD and other drugs to induce psychotic states at the federal prison in Atlanta and a youth correctional facility in Bordentown, N.J. None of his subjects consented to being a human guinea pig, and many ended up psychologically impaired for life. The Boston gangster James "Whitey" Bulger, being held in the Atlanta penitentiary, was told he would be part of an experiment on curing schizophrenia but then was surreptitiously given LSD nearly every day for 15 months. CIA scientists also conducted experiments on terminally ill patients at an annex of Georgetown University Hospital in Washington, D.C.
Gottlieb searched for years for a cocktail of drugs that, in Kinzer's words, would draw "prisoners away from their identities, induce them to reveal secrets, and perhaps even program them to commit acts against their will." It was a vain quest. But with each failure he and the CIA became ever more zealous, working closely with former German Gen. Walter Schreiber, the onetime surgeon general of the Nazi army who had "approved experiments at the Auschwitz, Ravensbrück, and Dachau concentration camps in which inmates were frozen, injected with mescaline and other drugs, and cut open so the progress of gangrene on their bones could be monitored." Kinzer adds that according to one American researcher, the experiments "usually resulted in a slow and agonizing death."
Gottlieb had a habit of secretly lacing the drinks of colleagues with LSD to see their reaction. Some never recovered. One of his victims was Frank Olson, a CIA scientist who was appalled by the brutal interrogations he witnessed and planned to resign from the CIA. Gottlieb and his secretive group of torturers and assassins were terrified Olson would go public. Olson was found dead in 1953 on a sidewalk in Manhattan after allegedly diving through a hotel window. His son Eric had his father's body exhumed in 1994 and turned over to James Starrs, a forensic pathologist at George Washington University in the District of Columbia. "Starrs had found no glass shards on the victim's head or neck, as might be expected if he had dived through a window," Kinzer writes. "Most intriguingly, although Olson had reportedly landed on his back, the skull above his left eye was disfigured."
"I would venture to say that this hematoma is singular evidence of the possibility that Dr. Olson was struck a stunning blow to the head by some person or instrument prior to his exiting through the window of room 1018A," Starrs concluded.
Starrs was later more emphatic: "I think Frank Olson was intentionally, deliberately, with malice aforethought, thrown out of that window."
As awful as that is, the rest of the article has details of even more gruesome and demonic 'experiments', which those interested may read at their leisure.
Conclusion
We have much to pray for in the coming months: the safety of Donald Trump and his family, the thwarting of evil deeds from our notional betters and the return of a moral society, which is the only way to conserve the freedoms we know in the West. Those, too, must be restored, with Big Government — the malicious Nanny State — being thrown out.
Also, please spare a prayer for Brexit. What has been going on in Parliament and the upper courts of law since Boris Johnson became Prime Minister has been chilling, to say the least.
Most of us thought that Supreme Court Justice Brett Kavanaugh was safe from allegations once he was confirmed and sworn in to office nearly a year ago.
We were wrong.
On Saturday, September 14, 2019, a New York Times article raised the allegations from 2018 once more, calling for Justice Kavanaugh's impeachment.
The paper invited the two authors of a book about the Kavanaugh accusations, The Education of Brett Kavanaugh: An Investigation, to write a column about them. Robin Pogrebin and Kate Kelly wrote the book and the article. Part of the article (paywall) has to do with one of last year's accusers Deborah Ramirez and a classmate, Max Stier, who are said to have witnessed Kavanaugh, a university freshman, at a dorm party. Breitbart has the excerpt of the supposed episode.
Those familiar with Robin Pogrebin and Kate Kelly's book have said one must read it until the end to find this gem:
… critics pointed out: "Not only does the alleged victim not confirm the story, she is reported to be denying it."
Nevertheless, Democrats have been on the attack, including presidential candidate and US Senator, Kamala Harris, from California:
Breitbart's article states:
Harris did not mention, or did not know, that the authors' own book refutes the allegation, which the alleged victim reportedly does not recall. The accuser [Max Stier] — not the victim — also represented Bill Clinton during his impeachment …
During Kavanaugh's confirmation hearings, Harris — who is on the Senate Judiciary Committee — was criticized for tweeting a deceptively edited video that made it appear as though he argued against women's access to birth control.
Some Twitter users, including a co-author of a book on the subject, remember this story from an article in the New Yorker at the time and how it collapsed under scrutiny:
The story of Christine Blasey Ford, the most memorable of Kavanaugh's accusers, was also resurrected — but earlier, around September 8, before the NYT article appeared.
Here's the short version:
On September 8, Newsweek reported, in part:
A video circulating on social media shows Christine Blasey Ford's attorney telling attendees at a feminist conference that her client's testimony against now-Supreme Court Justice Brett Kavanaugh was a politically motivated move to protect Roe v. Wade.
Conservatives are railing against comments attorney Debra Katz made in April in her keynote address at the University of Baltimore's Feminist Legal Theory Conference regarding Kavanaugh's controversial Supreme Court confirmation process. Katz represented Ford, who testified at a public hearing and accused Trump's nominee, at the time a U.S. Court of Appeals judge, of sexually assaulting her 36 years prior while the two were in high school. Katz's comments at the conference appeared to confirm many conservatives' accusations that Ford's testimony was intended in part to protect the 1973 Roe v. Wade ruling that established abortion access as a constitutional right.
Speaking on the theme of "Applied Feminism and #MeToo" earlier this year, Katz told attendees: "In the aftermath of these hearings, I believe that Christine's testimony brought about more good than the harm misogynist Republicans caused by allowing Kavanaugh on the court."
The self-proclaimed "women's rights and social justice activist" continued: "We were going to have a conservative [justice] … Elections have consequences, but he will always have an asterisk next to his name. When he takes a scalpel to Roe v. Wade, we will know who he is, we know his character, and we know what motivates him, and that is important; it is important that we know, and that is part of what motivated Christine."
… American Lawyer Magazine reporter Ryan Lovelace authored a book released last week entitled, Search and Destroy: Inside the Campaign against Brett Kavanaugh, portraying Katz as a partisan, politically-motivated feminist who encouraged Ford to smear Kavanaugh.
Another Democrat candidate for president, Amy Klobuchar, US Senator for Minnesota, tweeted her support for Blasey Ford:
Yet, one of Blasey Ford's oldest friends doubted the veracity of the accusation against Kavanaugh.
This is also in Robin Pogrebin and Kate Kelly's book. They were the ones who wrote the recent NYT article.
On Sunday, September 15, The Federalist's Mollie Hemingway tweeted:
Interestingly, that same day, the NYT issued a correction to their article. One wonders how many people saw the correction and how many millions more spent time at the weekend listening or reading extensive coverage of the efforts to impeach Kavanaugh:
The correction states:
Mr. Stier, who runs a nonprofit organization in Washington, notified senators and the F.B.I. about this account, but the F.B.I. did not investigate and Mr. Stier has declined to discuss it publicly. (We corroborated the story with two officials who have communicated with Mr. Stier.)
Something must be done about the media in general:
This scurrilous tactic of smearing Kavanaugh again and again, now with the goal of impeaching him, could backfire on Dems in 2020.
This is what a sampling of Americans said on Twitter:
One had a message for Kamala Harris:
So why are these accusations and calls for impeachment being raised now?
Here is another reason why. The Senate is appointing dozens of Trump nominees to US federal courts:
Citizen journalist Tracy Beanz, gives us the perspective of another citizen journalist, Harold Finch. The following thread explains that the Democrats are afraid of losing more of their cases in the higher courts. In retaliation, the Dems could try to discredit decisions from those courts — including the Supreme Court — and ignore them. Dangerous:
There it is — plain as day.
This is just one more reason NOT to vote for Democrats in 2020.
Yesterday's post was about the Kavanaugh nomination and ritual defamation.
Ritual defamation is a term coined by Laird Wilcox, who researches political fringe movements and is the founder of The Wilcox Collection of Contemporary Political Movements, in the Kansas Collection of Kenneth Spencer Research Library at the University of Kansas.
If you think this is being hypersensitive, here is House Minority Leader Nancy Pelosi (D-California) explaining that the Democrats 'merchandise' lies to the media about Republicans. Of the Wrap-up Smear, she says, 'It's a tactic':
This is what Pelosi says in the video (emphases mine throughout):
It's a self-fulfilling prophecy. You demonize, and then you — we call it the 'wrap up' smear, if you want to talk 'politics'. We call it the 'wrap-up' smear.
You smear somebody, with falsehoods and all the rest, and then you 'merchandise' it. And then you (pointing to the press) write it, and they'll say "See, it's reported in the press, that this, this, this and this…" so they have that validation, that the press reported the 'smear', and then it's called 'the wrap-up smear'.
Now I'm going to 'merchandise' the press' report, on the smear, that we made.
And it's, it's a tactic. And it's self-evident.
Today's post looks at Wilcox's list of extremist traits, which the Democrats and others on the Left, including media, have been displaying since Donald Trump won the 2016 election. One can only hope that, with all its madness, it climaxed with the Kavanaugh nomination to the US Supreme Court, because it really does seem as if demons are everywhere across the pond at the moment.
All of Wilcox's listed traits are pertinent to the climate in America at this time. I have supplemented them with illustrations from the Kavanaugh nomination process. Excerpts follow, so please be sure to read his essay in full:
1. CHARACTER ASSASSINATION.
Extremists often attack the character of an opponent rather than deal with the facts or issues raised. They will question motives, qualifications, past associations, alleged values, personality, looks, mental health, and so on as a diversion from the issues under consideration …
2. NAME-CALLING AND LABELING.
Extremists are quick to resort to epithets (racist, subversive, pervert, hate monger, nut, crackpot, degenerate, un-American, anti-semite, red, commie, nazi, kook, fink, liar, bigot, and so on) to label and condemn opponents in order to divert attention from their arguments and to discourage others from hearing them out. These epithets don't have to be proved to be effective; the mere fact that they have been said is often enough.
3. IRRESPONSIBLE SWEEPING GENERALIZATIONS.
Extremists tend to make sweeping claims or judgments on little or no evidence, and they have a tendency to confuse similarity with sameness. That is, they assume that because two (or more) things, events, or persons are alike in some respects, they must be alike in most respects …
4. INADEQUATE PROOF FOR ASSERTIONS.
Extremists tend to be very fuzzy about what constitutes proof, and they also tend to get caught up in logical fallacies, such as post hoc ergo propter hoc (assuming that a prior event explains a subsequent occurrence simply because of their before and after relationship). They tend to project wished-for conclusions and to exaggerate the significance of information that confirms their beliefs while derogating or ignoring information that contradicts them. They tend to be motivated by feelings more than facts, by what they want to exist rather than what actually does exist. Extremists do a lot of wishful and fearful thinking.
This is what happened to an ordinary American, Thomas Wictor, who tweets on politics. The Left does not like what he has to say, so one or more of their number reported him to the FBI ('thread' should be 'threat'). He's still suspended on Twitter:
5. ADVOCACY OF DOUBLE STANDARDS.
Extremists generally tend to judge themselves or their interest group in terms of their intentions, which they tend to view very generously, and others by their acts, which they tend to view very critically. They would like you to accept their assertions on faith, but they demand proof for yours …
Robert 'Beto' O'Rourke is the Democrat candidate running against incumbent Ted Cruz for US Senate in Texas:
Now back to Judge Kavanaugh:
6. TENDENCY TO VIEW THEIR OPPONENTS AND CRITICS AS ESSENTIALLY EVIL.
To the extremist, opponents hold opposing positions because they are bad people, immoral, dishonest, unscrupulous, mean-spirited, hateful, cruel, or whatever, not merely because they simply disagree, see the matter differently, have competing interests, or are perhaps even mistaken.
7. MANICHAEAN WORLDVIEW.
Extremists have a tendency to see the world in terms of absolutes of good and evil, for them or against them, with no middle ground or intermediate positions. All issues are ultimately moral issues of right and wrong, with the "right" position coinciding with their interests. Their slogan is often "those who are not with me are against me."
8. ADVOCACY OF SOME DEGREE OF CENSORSHIP OR REPRESSION OF THEIR OPPONENTS AND/OR CRITICS.
This may include a very active campaign to keep opponents from media access and a public hearing, as in the case of blacklisting, banning or "quarantining" dissident spokespersons. They may actually lobby for legislation against speaking, writing, teaching, or instructing "subversive" or forbidden information or opinions. They may even attempt to keep offending books out of stores or off of library shelves, discourage advertising with threats of reprisals, and keep spokespersons for "offensive" views off the airwaves or certain columnists out of newspapers. In each case the goal is some kind of information control …
Republican congresswoman Marsha Blackburn represents Tennessee's 7th District and is running for US Senate, but a senior Google engineer deems her a 'terrorist' and 'violent thug':
9. TEND TO IDENTIFY THEMSELVES IN TERMS OF WHO THEIR ENEMIES ARE: WHOM THEY HATE AND WHO HATES THEM.
Accordingly, extremists may become emotionally bound to their opponents, who are often competing extremists themselves. Because they tend to view their enemies as evil and powerful, they tend, perhaps subconsciously, to emulate them, adopting the same tactics to a certain degree. For example, anti-Communist and anti-Nazi groups often behave surprisingly like their opponents. Anti-Klan rallies often take on much of the character of the stereotype of Klan rallies themselves, including the orgy of emotion, bullying, screaming epithets, and even acts of violence …
10. TENDENCY TOWARD ARGUMENT BY INTIMIDATION.
Extremists tend to frame their arguments in such a way as to intimidate others into accepting their premises and conclusions. To disagree with them is to "ally oneself with the devil," or to give aid and comfort to the enemy. They use a lot of moralizing and pontificating, and tend to be very judgmental. This shrill, harsh rhetorical style allows them to keep their opponents and critics on the defensive, cuts off troublesome lines of argument, and allows them to define the perimeters of debate.
This is what happened. I feel sorry for the owner/executive chef:
12. ASSUMPTION OF MORAL OR OTHER SUPERIORITY OVER OTHERS.
Most obvious would be claims of general racial or ethnic superiority–a master race, for example. Less obvious are claims of ennoblement because of alleged victimhood, a special relationship with God, membership in a special "elite" or "class," and a kind of aloof "highminded" snobbishness that accrues because of the weightiness of their preoccupations, their altruism, and their willingness to sacrifice themselves (and others) to their cause. After all, who can bear to deal with common people when one is trying to save the world! Extremists can show great indignation when one is "insensitive" enough to challenge these claims.
13. DOOMSDAY THINKING.
Extremists often predict dire or catastrophic consequences from a situation or from failure to follow a specific course, and they tend to exhibit a kind of "crisis-mindedness" …
14. BELIEF THAT IT'S OKAY TO DO BAD THINGS IN THE SERVICE OF A "GOOD" CAUSE.
Extremists may deliberately lie, distort, misquote, slander, defame, or libel their opponents and/or critics, engage in censorship or repression , or undertake violence in "special cases." This is done with little or no remorse as long as it's in the service of defeating the Communists or Fascists or whomever. Defeating an "enemy" becomes an all-encompassing goal to which other values are subordinate. With extremists, the end justifies the means.
15. EMPHASIS ON EMOTIONAL RESPONSES AND, CORRESPONDINGLY, LESS IMPORTANCE ATTACHED TO REASONING AND LOGICAL ANALYSIS.
Extremists have an unspoken reverence for propaganda, which they may call "education" or "consciousness-raising." Symbolism plays an exaggerated role in their thinking, and they tend to think imprecisely and metamorphically …
16. HYPERSENSITIVITY AND VIGILANCE.
Extremists perceive hostile innuendo in even casual comments; imagine rejection and antagonism concealed in honest disagreement and dissent; see "latent" subversion, anti-semitism, perversion, racism, disloyalty, and so on in innocent gestures and ambiguous behaviors. Although few extremists are clinically paranoid, many of them adopt a paranoid style with its attendant hostility and distrust.
18. PROBLEMS TOLERATING AMBIGUITY AND UNCERTAINTY.
Indeed, the ideologies and belief systems to which extremists tend to attach themselves often represent grasping for certainty in an uncertain world, or an attempt to achieve absolute security in an environment that is naturally unpredictable or perhaps populated by people with interests opposed to their own. Extremists exhibit a kind of risk-aversiveness that compels them to engage in controlling and manipulative behavior, both on a personal level and in a political context, to protect themselves from the unforeseen and unknown. The more laws or "rules" there are that regulate the behavior of others–particularly their "enemies"–the more secure extremists feel.
Think Big Government. Now we know why we have so many nit-picking laws on the books!
19. INCLINATION TOWARD "GROUPTHINK."
Extremists, their organizations , and their subcultures are prone to a kind of inward-looking group cohesiveness that leads to what Irving Janis discussed in his excellent book Victims of Groupthink. "Groupthink" involves a tendency to conform to group norms and to preserve solidarity and concurrence at the expense of distorting members' observations of facts, conflicting evidence, and disquieting observations that would call into question the shared assumptions and beliefs of the group.
Right-wingers (or left-wingers), for example, talk only with one another, read material that reflects their own views, and can be almost phobic about the "propaganda" of the "other side." The result is a deterioration of reality-testing, rationality, and moral judgment. With groupthink, shared illusions of righteousness, superior morality, persecution, and so on remain intact, and those who challenge them are viewed with skepticism and hostility.
We don't need examples for this, do we?
20. TENDENCY TO PERSONALIZE HOSTILITY.
Extremists often wish for the personal bad fortune of their "enemies," and celebrate when it occurs. When a critic or an adversary dies or has a serious illness, a bad accident, or personal legal problems, extremists often rejoice and chortle about how they "deserved" it …
In 2013, the Telegraph had an article detailing leftists rejoicing upon Margaret Thatcher's death. People tweeted that she would burn in Hell, while others announced they were throwing parties.
21. EXTREMISTS OFTEN FEEL THAT THE SYSTEM IS NO GOOD UNLESS THEY WIN.
For example, if they lose an election, then it was "rigged." If public opinion turns against them, it was because of "brainwashing." If their followers become disillusioned, it's because of "sabotage." The test of the rightness or wrongness of the system is how it impacts upon them…
This last one cuts both ways and, today, is hardly extremist on either side. President Trump and his supporters believe that the 2016 system was rigged against him. Everyday Democrats largely believe the system is no good because they do not hold the majority at present. However, as we see from occasional reports on voter fraud, the Left do everything possible to flout voting laws (e.g. sending buses and vans of voters from polling station to polling station on election day).
But, that's okay, because the Kavanaugh SCOTUS farce will wake up an important number of Democrats. The late Andrew Breitbart received a similar political epiphany nearly 30 years ago:
It's important for all of us to identify extremism where it exists, no matter how downplayed it is.
The New York Times is appealing to Americans to help them cover the 2018 mid-term elections:
Hmm.
In 2017, James O'Keefe's Project Veritas revealed a rich seam of anti-Trump and anti-Republican bias at the New York Times:
New Project Veritas video exposes New York Times (October 10)
Project Veritas 'American Pravda' series: second video (October 11)
American Pravda Part III — more from the New York Times (October 17)
American Pravda Part IV — Trump Derangement Syndrome at the New York Times (October 19)
Does anyone think that the New York Times intends to cover the mid-terms with integrity?
Those who are not convinced by the Project Veritas undercover videos might wish to read an article by Eric Zuesse for the Strategic Culture Foundation, 'How the New York Times Lies About Lies: Obama v. Trump as Example'.
Eric Zuesse documents various events of the Obama administration and how the New York Times reported them dishonestly. His article begins with this (emphases mine):
Although the New York Times says that President Donald Trump lies vastly more than did President Barack Obama, the definite liar in that comparison — based on the factual record, to be presented here — is the New York Times itself. It lies in alleging this, which isn't to say that either President lies more frequently than the other, but instead, that the Times's calculation fails to count, at all, but instead altogether ignores, some of President Obama's very worst lies — ones that were real whoppers. These were lies that were essential to his maintaining support among Democrats (such as the owners of this corporation, the NYT, are), and that would keep Democrats' support only if they failed to judge him by his actual decisions and actions (such as the NYT's owners do — or else they secretly know the truth on this, but prevent this truth from being published by their employees). Even to the present day, Obama is evaluated by Democrats on the basis of his lies instead of on the basis of his actions. He's admired for his stated intentions and promises, which were often the opposite of what his consistent actual decisions and actions turned out to be on those very same matters, on which he had, in retrospect, quite clearly lied (though that was covered-up at the time — and still is). 
Zuesse carefully details Obama's biggest lies, which the newspaper ignored. He concludes (emphasis in the original, purple highlights mine):
None of these whoppers was included in the listing that the NYT presented in their 14 December 2017 article "Trump's Lies vs. Obama's".
I am nonpartisan toward persons and toward political parties, and consider all of America's Presidents since 1981 (if not since 1968, but with the exception of Carter) to be and have been loathsome people (not even well-intentioned), but 'news'media such as the New York Times aren't any more trustworthy (nor more honest) than these Presidents have been, and the pontifications from such 'news'media (in both their 'news'-reporting and opinion-pieces) are just propaganda, mixtures of truths with lies — and more and more of the public are coming to recognize this disgusting fact, so these media's pretenses to honesty and trustworthiness are having fewer and fewer believers. But these media claim that fake 'news' comes only from their non-mainstream competitors (some of which are actually far more honest than they). Preserving their cartel is crucial to them. And it's crucial to the people who benefit from this cartel.
I mention this, because, recently, I got into a lively discussion with several people at an event about honest reporting about President Trump. To a man — and all have some of the best private school and university educations in the world — they not only read but believe whatever they read in the New York Times and other similar media outlets. They are not Americans, but they are firmly against the Republican Party and Donald Trump based on established media's lies.
When I mentioned that they might want to peruse a site such as The Daily Caller to get another perspective, they sneered, calling it 'fake news'. They've never even heard of, much less read, The Daily Caller.
This is a very sad state of affairs — great for the New York Times and parlous for those of us seeking objective reporting.
The American actress Roseanne Barr has long been an advocate for children. Having worked in Hollywood for so long, she knows that many young stars have been molested and drugged.
She wants it stopped, which is one of the reasons she supports President Donald Trump.
On Passover — Saturday, March 31 — she tweeted:
President Trump has freed so many children held in bondage to pimps all over this world. Hundreds each month. He has broken up trafficking rings in high places everywhere. notice that. I disagree on some things, but give him benefit of doubt-4 now.
I happened to read it hours after it was posted. She did catch flak for it, and tweeted about Passover being synonymous with freedom from slavery. Unfortunately, she has taken both tweets down and is now focussing on her newly revived eponymous sitcom.
That day, CNN reported about that and an older Barr tweet in which she wanted to hear from Q because she had information to give (emphases mine):
"The Storm," as Newsweek, Mediaite and others have explained, alleges that high-profile Democrats and other famous people are involved in child sex-trafficking rings, and that Trump is breaking them up and arresting those involved in their operation. The theory has been traced to the online message board 4Chan, where an anonymous user known as "QAnon," or simply "Q," has propagated the theory.
Uh, keep up, CNN. Q has been on 8chan for some time now.
Anyway:
Twitter users concerned about Barr's involvement in such theories quickly pointed to past tweets by her that would further explain her involvement in the theory. In November, Barr tweeted, "Who is Q?" The Daily Beast reported. The actress added hours later, "tell Qanon to DM me in the next 24 hours."
Of course, many media outlets picked up on this, but Q provided the CNN link (message 1061):
What a coincidence.
https://www.cnn.com/2018/03/31/politics/roseanne-barr-conspiracy-tweets/index.html
Q
Many headlines were identical. How does that happen organically? It can't. I posted about Mockingbird last week, pointing out that someone researched the word for March 26, which was 'gamble'.
Someone on 8chan grabbed a screenshot from March 31:
Roseanne's eponymous — and highly popular sitcom — originally ran from 1988 to 1997. Nearly everyone I knew watched it. I tried, but it wasn't my cuppa. My late widowed mother never watched it, either.
For those living outside of the United States, these tweets give you an idea of the show and how happy millions of viewers are to see it return:
The new series premiered on Tuesday, March 27, 2018 with such phenomenal ratings that it was renewed for another series on March 30! In the meantime, Trump rang to congratulate her:
Think about how many Americans Roseanne reaches on television (and Twitter). Her returning character is a Trump supporter. Connecting the dots, we can see how many minds she can influence. As a Tablet magazine article pointed out:
… Roseanne is the first decent argument that Donald Trump has had in the culture business since he got elected. It's even more powerful coming from a comedian like Roseanne who, bless her soul, may be the single most important feminist symbol in America, relevant because she belongs not to the moneyed and privileged chattering vanguards but to the working class. Roseanne herself knows Trump, and appears to personally dislike him.
Wrong:
Continuing with the article:
But she's given him this arguably undeserved gift because she also agrees with him on several key issues, like trade and political correctness. She also understands that Trump plugs in to the frustrations of millions of Americans who've been getting shafted for nearly three decades now with neither Democrats nor traditional Republicans doing much to help them out.
Almost for certain, the success of the new season of Roseanne will lead many bien pensants to call the comedian a crackpot or worse …
Indeed:
Here's the exchange between Roseanne and the New York Times (Roseanne's responses in bold):
Considering that Trump opposes many of the principles that you and Roseanne Conner have stood for, how can you support him?
No, he doesn't, I don't think he does. I don't think so at all. I think he voices them quite well.
I'm thinking of abortion rights, same-sex marriage rights, labor protections —
He doesn't oppose same-sex marriage.
He doesn't favor it. He has not come out in favor of it.
He does. Yes, he does. He has said it several times, you know, that he's not homophobic at all.
What about labor union protections and blue collar workers, and
What do you mean, the — oh, let's not get into this.
[A representative for Ms. Barr interjected: "You don't have to get into it. We can move on."]
Well, you know, it's —
Yes, let's do.
A question people wonder about.
Well, I think working-class people were pissed off about Clinton and NAFTA, so let's start there. That's what broke all the unions and we lost all our jobs, so I think that's a large part of why they voted for Trump because they didn't want to see it continue, where our jobs are shipped away. So, it's more, why did people support shipping our jobs away?
Now, let's take this one stage further.
Although she won't tweet about Q anymore, Big Media have plastered it all over television and the internet that Roseanne Barr knows about Q.
How long before Q goes mainstream?
For that, we have the unwitting media and the very much plugged-in Roseanne Barr to thank.
Expect millions more red pills to be dispensed this year, which will make The Storm that much easier for many Americans to understand once it breaks.
In closing, here's a great quote from an 8channer:
If you told me in 1989 that Donald Trump, Roseanne Barr, and James Woods would save the world with what I knew as (NES/Atari260) hooked up to the phone line and a color TV…. I'd tell you that you were nuts.
yet here we are.
Indeed we are!
On Wednesday, January 17, 2017, President Donald Trump announced his first ever Fake News Awards.
He did not announce them by voice, but RSBN did a great job going through every item:
On Monday, January 15, Politico quoted 'experts' — including Republicans — who said that Fake News Awards could violate White House and ethics rules.
That's rich. Big Media are violating ethics rules every day by reporting falsehoods lies.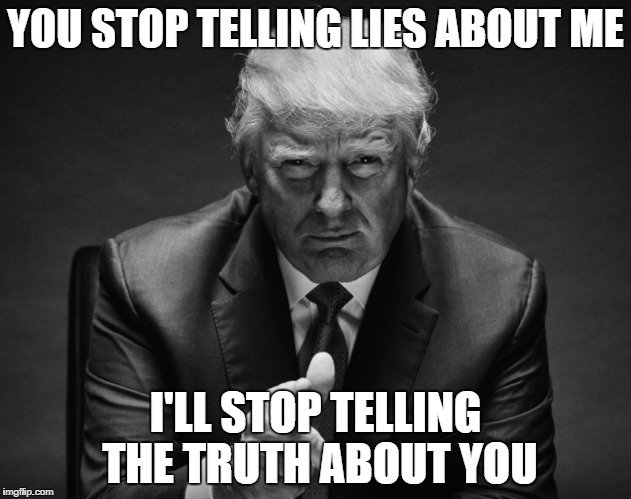 The president's tweet appeared later than scheduled. The Washington Post was quick to pounce before …
… and after …
But, once again, Fakey winner WaPo was wrong.
The GOP (Republican Party) page crashed from all the traffic:
This generated a greater American buzz than big-ticket award ceremonies:
Gateway Pundit reported (emphases mine):
Internet giants Google, Twitter and AOL publish the most popular trending subjects. And Wednesday night the most popular subject on all three sites was Trump's Fake News Awards.
Even the trendy celeb news site TMZ covered it:
President Donald Trump came through on presenting "The Fakies" … his 2017 Fake News Awards. He teased it up as "The Most Dishonest and Corrupt Media Awards of the Year" … and here are the HUGE winners (losers?) in his words. No shocker, CNN took the most trophies. 
The tweet below has a screenshot of the winners, as posted on Legal Insurrection:
The GOP rightly introduced the results — including sources — with this:
2017 was a year of unrelenting bias, unfair news coverage, and even downright fake news. Studies have shown that over 90% of the media's coverage of President Trump is negative.
That is true.
Paul Krugman discredited
How wrong could Paul Krugman be? This is what happens when personal bias obliterates objectivity:
Donald J Thump — of Thump: The First Bundred Days — tweeted:
Here's a page from the book, for children — and adults — alike:
Nothing for CNN's Acosta
CNN's Jim Acosta did not receive a Fakey:
He was told to leave after a press briefing in the Oval Office the other day in front of President Nursultan Nazarbayev of Kazakhstan.
Of course, Acosta paints himself to be a victim:
That was far from his first offence against Trump and his administration, which dates back to the post-election transition period in 2016.
Regarding this incident and Acosta's history, The Conservative Treehouse sums it up perfectly:
CNN Chief White House Correspondent Jim Acosta has a history of rude journalistic behavior and disrespect that has never before been allowed in the White House.
… the CNN journalist exhibited a level of disrespectful behavior that should lead to his White House press credentials being revoked permanently.
In a lesser offence, last year, Acosta insisted that CNN reports the truth:
This is how Big Media see themselves:
How public sees media
This is the most accurate description summing up the media:
Praying Medic has a good take on Big Media stories from the past year, starting at No. 12:
Someone replied with this item about MSNBC's Rachel Maddow:
Fake news remembered
Many of us remember not only the fake news but also the omissions from the news cycle in 2016:
Fake news can cost lives.
What will it take for these ridiculously overpaid so-and-sos to stop it?
Earlier this week, I posted about an anti-Christmas message from 2014 that the Washington Post recycled this year.
There is more news about WaPo to tell.
A WaPo reader is upset
Jean-Marie Simon, who has read WaPo for 20 years, gave the paper information about her Christmas flight on United. Simon had bought a first-class ticket — seat 1A — only to find that she had been bumped by congresswoman Sheila Jackson Lee (D-Texas).
The Daily Mail has the full story with photos and Simon's relevant Facebook posts. It is not surprising that WaPo did not want to cover it. What is surprising is that Simon, a schoolteacher, thought they would do so (Facebook post courtesy of Reddit):
Here's another — albeit facetious — view of the situation. Courtesy of 8chan:
One wonders if Simon will continue to read WaPo after this.
Perhaps this incident red-pilled her.
The Post
In other WaPo news, a movie — The Post — made its debut before Christmas. The New York Post gave it three out of four stars.
This film documents how WaPo increased its national prominence as a newspaper.
The story is about the Pentagon Papers, which was a huge exposé in 1971 about how Lyndon Johnson's administration lied about the Vietnam War. Daniel Ellsberg was the Edward Snowden of his day. He had worked on the papers, a study officially called United States – Vietnam Relations, 1945–1967: A Study Prepared by the Department of Defense.
Ellsberg and a friend, Anthony Russo, photocopied the pages in 1969 and approached a few political luminaries to see if they would be interested in disclosing it. Henry Kissinger, who was Richard Nixon's national security adviser at the time, declined. So did two Democrat legislators.
In 1971, Ellsberg approached a reporter at the New York Times, giving him 43 volumes the following month. These were not published until June 13 that year. The excerpts were dubbed The Pentagon Papers.
The Nixon administration quickly tried — but failed — to stop the NYT from publishing another excerpt on June 14. Although one would have thought Nixon — a Republican — would have relished this as Johnson was a Democrat, Henry Kissinger told him that allowing the excerpts to continue would be dangerous, as nothing would prevent newspapers from publishing dirty laundry from his administration.
Oh, the irony — think Watergate, which WaPo broke with daily coverage from Bob Woodward and Carl Bernstein.
Furthermore, the Nixon administration argued that Ellsberg and his friend Russo were guilty of a felony because they were circulating classified documents.
Attorney General John Mitchell and Nixon obtained a federal injunction forcing the NYT to stop publication after three articles. The NYT appealed and the case New York Times Co. v. United States (403 U.S. 713) quickly ended up in the Supreme Court.
Meanwhile, Ellsberg had given other portions of the study to WaPo reporter Ben Bagdikian, who took them to the paper's legendary editor, Ben Bradlee. WaPo began publishing the excerpts on June 18.
Assistant Attorney General William Rehnquist asked WaPo to stop publishing, but WaPo refused. Rehnquist tried — but failed — to get an injunction issued in US district court.
Ultimately, the NYT won the case in the Supreme Court on June 30, 1971. Fifteen other newspapers began publishing parts of the Pentagon Papers. In 1973, all charges against Ellsberg and Russo were dismissed — because of theft and bribery by the Nixon administration with regard to the case.
The Post shows how WaPo decided to publish the Pentagon Papers with all the drama involved.
The film also shows the male-dominated world of Katharine Graham, the only female publisher of a notable newspaper at the time. She was WaPo's publisher from 1969 to 1979. She then became chairman of the board and CEO before relinquishing the latter position in 1993. She continued to serve as chairman of the board until her death in 2001 at the age of 84.
Graham wisely put investigative reporting front and centre in a successful effort to ensure the NYT would not grab all the big Washington stories, such as the Pentagon Papers and Watergate.
The New York Post's review says that, when this film was made, a female occupant of the White House was envisioned for 2017.
So much for that.
The present occupant makes much out of fake news, predominant in today's WaPo and the NYT.
Philip Graham
Katharine Meyer Graham rose to the top at WaPo because she succeeded her husband Philip. Also of note is that her father, Eugene Meyer, bought the paper in a bankruptcy auction in 1933. Philip Graham succeeded his father-in-law as publisher in 1946.
Philip Graham (1915-1963) was an interesting character with a lot of Deep State connections. Spartacus Educational has a well-researched entry on him. Do read it all, including the footnotes. A summary with excerpts follows.
He was born in a small town in South Dakota. His parents relocated to Florida during his childhood. Graham ended up attending Harvard Law School and edited the Harvard Law Review.
He married Katharine Meyer in 1940, during which time he was a law clerk for the famous Supreme Court Justice Felix Frankfurter. Graham joined the Army Air Corps in 1942. He worked for the head of the Office of Strategic Services (OSS), William Donovan. In 1944:
Graham was recruited into the "Special Branch, a super-secret part of Intelligence, run by Colonel Al McCormick". He later worked under General George Kenney, commander of the Allied Air Forces in the Southwest Pacific. Graham was sent to China where he worked with John K. Singlaub, Ray S. Cline, Richard Helms, E. Howard Hunt, Mitchell WerBell, Jake Esterline, Paul Helliwell, Robert Emmett Johnson and Lucien Conein. Others working in China at that time included Tommy Corcoran, Whiting Willauer and William Pawley.
From this, we can see that he was incredibly well-connected to power.
After the war, as the publisher for WaPo, he expanded his network further with a group of men known as the Georgetown Set. They included:
Frank Wisner, George Kennan, Dean Acheson, Richard Bissell, Desmond FitzGerald, Joseph Alsop, Stewart Alsop, Tracy Barnes, Thomas Braden, David Bruce, Clark Clifford, Walt Rostow, Eugene Rostow, Chip Bohlen, Cord Meyer, James Angleton, William Averill Harriman, John McCloy, Felix Frankfurter, John Sherman Cooper, James Reston, Allen W. Dulles and Paul Nitze.
Whilst this is showing my age, I grew up hearing and reading a lot of those names.
It is likely that Graham already knew some of those men from the war. Allen Dulles, to name but one, ran the New York OSS office.
Dulles headed the CIA during Dwight Eisenhower's presidency. Richard Bissell worked with him. Cord Meyer was in the CIA. Meyer was involved with Project, or Operation, Mockingbird, which used big media outlets to drive a government narrative:
According to Katherine Graham, her husband worked overtime at the Post during the Bay of Pigs operation to protect the reputations of his friends who had organized the ill-fated venture.
By the time of the 1960 presidential campaign, Graham did what he could to get Lyndon Johnson in the vice presidential slot for John Kennedy:
Graham met Lyndon B. Johnson in 1953. Graham believed that one day Johnson would make a good president. Graham told Johnson that his main problem was that he was perceived in Washington as someone under the control of the Texas oil and gas industry. Graham added that his attitude towards civil rights was also hurting him with liberals in the North. He was advised to go a "bit beyond (Richard) Russell and yet far short of (Hubert) Humphrey".
Graham was a supporter of the Democratic Party and did what he could to get Johnson the nomination in 1960. When John F. Kennedy defeated Johnson he sent Clark Clifford to ask Stuart Symington to be his running-mate. Symington accepted the post but said: "I bet you a hundred dollars that no matter what he says, Jack will not make me his running mate. He will have to pick Lyndon".
In the background Graham and Joseph Alsop were attempting to persuade John F. Kennedy to appoint Lyndon B. Johnson instead. Despite the objection of Robert Kennedy and other leading advisers, Kennedy decided to replace Symington with Johnson.
Once Kennedy was in the White House, Graham succeeded in persuading him to appoint his (Graham's) buddies to administration positions: Douglas Dillon as Secretary of the Treasury, Arthur Schlesinger (former OSS) as a presidential adviser and David Bruce as ambassador to London.
Graham was able to expand the Washington Post Company by purchasing a radio and a television station as well as Newsweek and two prominent art magazines:
The main person involved in arranging Graham's takeover of other media companies was Fritz Beebe. He ran the law firm Cravath, Swaine, & Moore. This was the company owned by Al McCormick, who Graham met during the war. Averell Harriman was another one involved in these negotiations.
Behind the scenes, things were less rosy, Even before Eugene Meyer died in 1959, a rift was growing between Philip and Katharine — Kay, to her friends. Graham's mental state was not very good, either. Meyer wondered whether he should turn the company over to his son-in-law:
The Post publisher took a mistress, Robin Webb, whom he set up in a large house in Washington and a farm outside of the city. A heavy drinker who reportedly had manic-depressive tendencies, Graham, in some respects, was his own worst enemy, stridently abusive to his wife, both privately and publicly.
Katharine Graham's biographer, Deborah Davis, posited that Graham was beginning to bother the CIA. After his second nervous breakdown he talked openly about how troubling he found Operation Mockingbird in terms of manipulating journalists:
He said it to the CIA… He turned against the newsmen and politicians whose code was mutual trust and, strangely, silence. The word was that Phil Graham could not be trusted. Graham was actually under surveillance by somebody. Davis has noted that one of Graham's assistants "recorded his mutterings on scraps of paper."
Others suggest that Graham had been damaged from undergoing CIA and other psychiatric treatments involving mind-altering drugs.
Graham told one of his close friends, WaPo attorney Edward Bennett Williams, that he wanted a divorce and planned on rewriting his will to leave everything — including the Washington Post Company — to his mistress instead of to Kay.
Williams was able to delay a divorce, but Graham rewrote his will three times in the spring of 1963. The last version omitted Kay altogether.
Then, Graham addressed a newspaper publishers convention in Arizona in a tirade about the CIA and Washington:
even to the point of exposing his friend John Kennedy's affair with Mary Meyer, the wife of a top CIA official, Cord Meyer (no relation to Katharine Graham).
Katharine heard about it and flew to Phoenix:
and snatched up her husband who was captured after a struggle, put in a straitjacket and sedated. He was then flown to an exclusive mental clinic in the Washington suburb of Rockville, Md.
On the morning of Aug. 3, 1963, Katharine Graham reportedly told friends that Philip was "better" and coming home.
Suicides
That day in 1963, Philip Graham killed himself at home while Katharine was napping upstairs. The New York Post gives us this detail that other media outlets often suppress. He:
committed suicide at age 48 by shooting himself with a 28-gauge shotgun in 1963, days after being released from a psychiatric hospital following six weeks of treatment.
As he was not of sound mind when he died, his will was declared invalid. As he died intestate, Katharine assumed control of the Washington Post Company.
On December 20, 2017, one of the Grahams' sons, William, 69, also committed suicide. He did not work at WaPo. He was a lawyer and law professor at UCLA. In later life, he turned to philanthropy. He died at his home in Los Angeles.
WaPo reported:
The cause was a self-inflicted gunshot wound, said his brother Donald E. Graham, a former Post publisher and chief executive.
Like Philip, William also left behind a wife and grown children. I hope they find comfort in the months ahead.
William did not live to see the national release of The Post.