You are currently browsing the tag archive for the 'New York Times' tag.
The American actress Roseanne Barr has long been an advocate for children. Having worked in Hollywood for so long, she knows that many young stars have been molested and drugged.
She wants it stopped, which is one of the reasons she supports President Donald Trump.
On Passover — Saturday, March 31 — she tweeted:
President Trump has freed so many children held in bondage to pimps all over this world. Hundreds each month. He has broken up trafficking rings in high places everywhere. notice that. I disagree on some things, but give him benefit of doubt-4 now.
I happened to read it hours after it was posted. She did catch flak for it, and tweeted about Passover being synonymous with freedom from slavery. Unfortunately, she has taken both tweets down and is now focussing on her newly revived eponymous sitcom.
That day, CNN reported about that and an older Barr tweet in which she wanted to hear from Q because she had information to give (emphases mine):
"The Storm," as Newsweek, Mediaite and others have explained, alleges that high-profile Democrats and other famous people are involved in child sex-trafficking rings, and that Trump is breaking them up and arresting those involved in their operation. The theory has been traced to the online message board 4Chan, where an anonymous user known as "QAnon," or simply "Q," has propagated the theory.
Uh, keep up, CNN. Q has been on 8chan for some time now.
Anyway:
Twitter users concerned about Barr's involvement in such theories quickly pointed to past tweets by her that would further explain her involvement in the theory. In November, Barr tweeted, "Who is Q?" The Daily Beast reported. The actress added hours later, "tell Qanon to DM me in the next 24 hours."
Of course, many media outlets picked up on this, but Q provided the CNN link (message 1061):
What a coincidence.
https://www.cnn.com/2018/03/31/politics/roseanne-barr-conspiracy-tweets/index.html
Q
Many headlines were identical. How does that happen organically? It can't. I posted about Mockingbird last week, pointing out that someone researched the word for March 26, which was 'gamble'.
Someone on 8chan grabbed a screenshot from March 31:
Roseanne's eponymous — and highly popular sitcom — originally ran from 1988 to 1997. Nearly everyone I knew watched it. I tried, but it wasn't my cuppa. My late widowed mother never watched it, either.
For those living outside of the United States, these tweets give you an idea of the show and how happy millions of viewers are to see it return:
The new series premiered on Tuesday, March 27, 2018 with such phenomenal ratings that it was renewed for another series on March 30! In the meantime, Trump rang to congratulate her:
Think about how many Americans Roseanne reaches on television (and Twitter). Her returning character is a Trump supporter. Connecting the dots, we can see how many minds she can influence. As a Tablet magazine article pointed out:
… Roseanne is the first decent argument that Donald Trump has had in the culture business since he got elected. It's even more powerful coming from a comedian like Roseanne who, bless her soul, may be the single most important feminist symbol in America, relevant because she belongs not to the moneyed and privileged chattering vanguards but to the working class. Roseanne herself knows Trump, and appears to personally dislike him.
Wrong:
Continuing with the article:
But she's given him this arguably undeserved gift because she also agrees with him on several key issues, like trade and political correctness. She also understands that Trump plugs in to the frustrations of millions of Americans who've been getting shafted for nearly three decades now with neither Democrats nor traditional Republicans doing much to help them out.
Almost for certain, the success of the new season of Roseanne will lead many bien pensants to call the comedian a crackpot or worse …
Indeed:
Here's the exchange between Roseanne and the New York Times (Roseanne's responses in bold):
Considering that Trump opposes many of the principles that you and Roseanne Conner have stood for, how can you support him?
No, he doesn't, I don't think he does. I don't think so at all. I think he voices them quite well.
I'm thinking of abortion rights, same-sex marriage rights, labor protections —
He doesn't oppose same-sex marriage.
He doesn't favor it. He has not come out in favor of it.
He does. Yes, he does. He has said it several times, you know, that he's not homophobic at all.
What about labor union protections and blue collar workers, and
What do you mean, the — oh, let's not get into this.
[A representative for Ms. Barr interjected: "You don't have to get into it. We can move on."]
Well, you know, it's —
Yes, let's do.
A question people wonder about.
Well, I think working-class people were pissed off about Clinton and NAFTA, so let's start there. That's what broke all the unions and we lost all our jobs, so I think that's a large part of why they voted for Trump because they didn't want to see it continue, where our jobs are shipped away. So, it's more, why did people support shipping our jobs away?
Now, let's take this one stage further.
Although she won't tweet about Q anymore, Big Media have plastered it all over television and the internet that Roseanne Barr knows about Q.
How long before Q goes mainstream?
For that, we have the unwitting media and the very much plugged-in Roseanne Barr to thank.
Expect millions more red pills to be dispensed this year, which will make The Storm that much easier for many Americans to understand once it breaks.
In closing, here's a great quote from an 8channer:
If you told me in 1989 that Donald Trump, Roseanne Barr, and James Woods would save the world with what I knew as (NES/Atari260) hooked up to the phone line and a color TV…. I'd tell you that you were nuts.
yet here we are.
Indeed we are!
On Wednesday, January 17, 2017, President Donald Trump announced his first ever Fake News Awards.
He did not announce them by voice, but RSBN did a great job going through every item:
On Monday, January 15, Politico quoted 'experts' — including Republicans — who said that Fake News Awards could violate White House and ethics rules.
That's rich. Big Media are violating ethics rules every day by reporting falsehoods lies.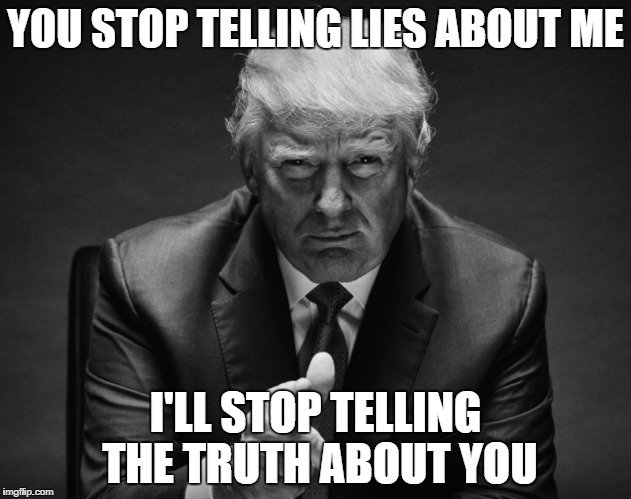 The president's tweet appeared later than scheduled. The Washington Post was quick to pounce before …
… and after …
But, once again, Fakey winner WaPo was wrong.
The GOP (Republican Party) page crashed from all the traffic:
This generated a greater American buzz than big-ticket award ceremonies:
Gateway Pundit reported (emphases mine):
Internet giants Google, Twitter and AOL publish the most popular trending subjects. And Wednesday night the most popular subject on all three sites was Trump's Fake News Awards.
Even the trendy celeb news site TMZ covered it:
President Donald Trump came through on presenting "The Fakies" … his 2017 Fake News Awards. He teased it up as "The Most Dishonest and Corrupt Media Awards of the Year" … and here are the HUGE winners (losers?) in his words. No shocker, CNN took the most trophies. 
The tweet below has a screenshot of the winners, as posted on Legal Insurrection:
The GOP rightly introduced the results — including sources — with this:
2017 was a year of unrelenting bias, unfair news coverage, and even downright fake news. Studies have shown that over 90% of the media's coverage of President Trump is negative.
That is true.
Paul Krugman discredited
How wrong could Paul Krugman be? This is what happens when personal bias obliterates objectivity:
Donald J Thump — of Thump: The First Bundred Days — tweeted:
Here's a page from the book, for children — and adults — alike:
Nothing for CNN's Acosta
CNN's Jim Acosta did not receive a Fakey:
He was told to leave after a press briefing in the Oval Office the other day in front of President Nursultan Nazarbayev of Kazakhstan.
Of course, Acosta paints himself to be a victim:
That was far from his first offence against Trump and his administration, which dates back to the post-election transition period in 2016.
Regarding this incident and Acosta's history, The Conservative Treehouse sums it up perfectly:
CNN Chief White House Correspondent Jim Acosta has a history of rude journalistic behavior and disrespect that has never before been allowed in the White House.
… the CNN journalist exhibited a level of disrespectful behavior that should lead to his White House press credentials being revoked permanently.
In a lesser offence, last year, Acosta insisted that CNN reports the truth:
This is how Big Media see themselves:
How public sees media
This is the most accurate description summing up the media:
Praying Medic has a good take on Big Media stories from the past year, starting at No. 12:
Someone replied with this item about MSNBC's Rachel Maddow:
Fake news remembered
Many of us remember not only the fake news but also the omissions from the news cycle in 2016:
Fake news can cost lives.
What will it take for these ridiculously overpaid so-and-sos to stop it?
Earlier this week, I posted about an anti-Christmas message from 2014 that the Washington Post recycled this year.
There is more news about WaPo to tell.
A WaPo reader is upset
Jean-Marie Simon, who has read WaPo for 20 years, gave the paper information about her Christmas flight on United. Simon had bought a first-class ticket — seat 1A — only to find that she had been bumped by congresswoman Sheila Jackson Lee (D-Texas).
The Daily Mail has the full story with photos and Simon's relevant Facebook posts. It is not surprising that WaPo did not want to cover it. What is surprising is that Simon, a schoolteacher, thought they would do so (Facebook post courtesy of Reddit):
Here's another — albeit facetious — view of the situation. Courtesy of 8chan:
One wonders if Simon will continue to read WaPo after this.
Perhaps this incident red-pilled her.
The Post
In other WaPo news, a movie — The Post — made its debut before Christmas. The New York Post gave it three out of four stars.
This film documents how WaPo increased its national prominence as a newspaper.
The story is about the Pentagon Papers, which was a huge exposé in 1971 about how Lyndon Johnson's administration lied about the Vietnam War. Daniel Ellsberg was the Edward Snowden of his day. He had worked on the papers, a study officially called United States – Vietnam Relations, 1945–1967: A Study Prepared by the Department of Defense.
Ellsberg and a friend, Anthony Russo, photocopied the pages in 1969 and approached a few political luminaries to see if they would be interested in disclosing it. Henry Kissinger, who was Richard Nixon's national security adviser at the time, declined. So did two Democrat legislators.
In 1971, Ellsberg approached a reporter at the New York Times, giving him 43 volumes the following month. These were not published until June 13 that year. The excerpts were dubbed The Pentagon Papers.
The Nixon administration quickly tried — but failed — to stop the NYT from publishing another excerpt on June 14. Although one would have thought Nixon — a Republican — would have relished this as Johnson was a Democrat, Henry Kissinger told him that allowing the excerpts to continue would be dangerous, as nothing would prevent newspapers from publishing dirty laundry from his administration.
Oh, the irony — think Watergate, which WaPo broke with daily coverage from Bob Woodward and Carl Bernstein.
Furthermore, the Nixon administration argued that Ellsberg and his friend Russo were guilty of a felony because they were circulating classified documents.
Attorney General John Mitchell and Nixon obtained a federal injunction forcing the NYT to stop publication after three articles. The NYT appealed and the case New York Times Co. v. United States (403 U.S. 713) quickly ended up in the Supreme Court.
Meanwhile, Ellsberg had given other portions of the study to WaPo reporter Ben Bagdikian, who took them to the paper's legendary editor, Ben Bradlee. WaPo began publishing the excerpts on June 18.
Assistant Attorney General William Rehnquist asked WaPo to stop publishing, but WaPo refused. Rehnquist tried — but failed — to get an injunction issued in US district court.
Ultimately, the NYT won the case in the Supreme Court on June 30, 1971. Fifteen other newspapers began publishing parts of the Pentagon Papers. In 1973, all charges against Ellsberg and Russo were dismissed — because of theft and bribery by the Nixon administration with regard to the case.
The Post shows how WaPo decided to publish the Pentagon Papers with all the drama involved.
The film also shows the male-dominated world of Katharine Graham, the only female publisher of a notable newspaper at the time. She was WaPo's publisher from 1969 to 1979. She then became chairman of the board and CEO before relinquishing the latter position in 1993. She continued to serve as chairman of the board until her death in 2001 at the age of 84.
Graham wisely put investigative reporting front and centre in a successful effort to ensure the NYT would not grab all the big Washington stories, such as the Pentagon Papers and Watergate.
The New York Post's review says that, when this film was made, a female occupant of the White House was envisioned for 2017.
So much for that.
The present occupant makes much out of fake news, predominant in today's WaPo and the NYT.
Philip Graham
Katharine Meyer Graham rose to the top at WaPo because she succeeded her husband Philip. Also of note is that her father, Eugene Meyer, bought the paper in a bankruptcy auction in 1933. Philip Graham succeeded his father-in-law as publisher in 1946.
Philip Graham (1915-1963) was an interesting character with a lot of Deep State connections. Spartacus Educational has a well-researched entry on him. Do read it all, including the footnotes. A summary with excerpts follows.
He was born in a small town in South Dakota. His parents relocated to Florida during his childhood. Graham ended up attending Harvard Law School and edited the Harvard Law Review.
He married Katharine Meyer in 1940, during which time he was a law clerk for the famous Supreme Court Justice Felix Frankfurter. Graham joined the Army Air Corps in 1942. He worked for the head of the Office of Strategic Services (OSS), William Donovan. In 1944:
Graham was recruited into the "Special Branch, a super-secret part of Intelligence, run by Colonel Al McCormick". He later worked under General George Kenney, commander of the Allied Air Forces in the Southwest Pacific. Graham was sent to China where he worked with John K. Singlaub, Ray S. Cline, Richard Helms, E. Howard Hunt, Mitchell WerBell, Jake Esterline, Paul Helliwell, Robert Emmett Johnson and Lucien Conein. Others working in China at that time included Tommy Corcoran, Whiting Willauer and William Pawley.
From this, we can see that he was incredibly well-connected to power.
After the war, as the publisher for WaPo, he expanded his network further with a group of men known as the Georgetown Set. They included:
Frank Wisner, George Kennan, Dean Acheson, Richard Bissell, Desmond FitzGerald, Joseph Alsop, Stewart Alsop, Tracy Barnes, Thomas Braden, David Bruce, Clark Clifford, Walt Rostow, Eugene Rostow, Chip Bohlen, Cord Meyer, James Angleton, William Averill Harriman, John McCloy, Felix Frankfurter, John Sherman Cooper, James Reston, Allen W. Dulles and Paul Nitze.
Whilst this is showing my age, I grew up hearing and reading a lot of those names.
It is likely that Graham already knew some of those men from the war. Allen Dulles, to name but one, ran the New York OSS office.
Dulles headed the CIA during Dwight Eisenhower's presidency. Richard Bissell worked with him. Cord Meyer was in the CIA. Meyer was involved with Project, or Operation, Mockingbird, which used big media outlets to drive a government narrative:
According to Katherine Graham, her husband worked overtime at the Post during the Bay of Pigs operation to protect the reputations of his friends who had organized the ill-fated venture.
By the time of the 1960 presidential campaign, Graham did what he could to get Lyndon Johnson in the vice presidential slot for John Kennedy:
Graham met Lyndon B. Johnson in 1953. Graham believed that one day Johnson would make a good president. Graham told Johnson that his main problem was that he was perceived in Washington as someone under the control of the Texas oil and gas industry. Graham added that his attitude towards civil rights was also hurting him with liberals in the North. He was advised to go a "bit beyond (Richard) Russell and yet far short of (Hubert) Humphrey".
Graham was a supporter of the Democratic Party and did what he could to get Johnson the nomination in 1960. When John F. Kennedy defeated Johnson he sent Clark Clifford to ask Stuart Symington to be his running-mate. Symington accepted the post but said: "I bet you a hundred dollars that no matter what he says, Jack will not make me his running mate. He will have to pick Lyndon".
In the background Graham and Joseph Alsop were attempting to persuade John F. Kennedy to appoint Lyndon B. Johnson instead. Despite the objection of Robert Kennedy and other leading advisers, Kennedy decided to replace Symington with Johnson.
Once Kennedy was in the White House, Graham succeeded in persuading him to appoint his (Graham's) buddies to administration positions: Douglas Dillon as Secretary of the Treasury, Arthur Schlesinger (former OSS) as a presidential adviser and David Bruce as ambassador to London.
Graham was able to expand the Washington Post Company by purchasing a radio and a television station as well as Newsweek and two prominent art magazines:
The main person involved in arranging Graham's takeover of other media companies was Fritz Beebe. He ran the law firm Cravath, Swaine, & Moore. This was the company owned by Al McCormick, who Graham met during the war. Averell Harriman was another one involved in these negotiations.
Behind the scenes, things were less rosy, Even before Eugene Meyer died in 1959, a rift was growing between Philip and Katharine — Kay, to her friends. Graham's mental state was not very good, either. Meyer wondered whether he should turn the company over to his son-in-law:
The Post publisher took a mistress, Robin Webb, whom he set up in a large house in Washington and a farm outside of the city. A heavy drinker who reportedly had manic-depressive tendencies, Graham, in some respects, was his own worst enemy, stridently abusive to his wife, both privately and publicly.
Katharine Graham's biographer, Deborah Davis, posited that Graham was beginning to bother the CIA. After his second nervous breakdown he talked openly about how troubling he found Operation Mockingbird in terms of manipulating journalists:
He said it to the CIA… He turned against the newsmen and politicians whose code was mutual trust and, strangely, silence. The word was that Phil Graham could not be trusted. Graham was actually under surveillance by somebody. Davis has noted that one of Graham's assistants "recorded his mutterings on scraps of paper."
Others suggest that Graham had been damaged from undergoing CIA and other psychiatric treatments involving mind-altering drugs.
Graham told one of his close friends, WaPo attorney Edward Bennett Williams, that he wanted a divorce and planned on rewriting his will to leave everything — including the Washington Post Company — to his mistress instead of to Kay.
Williams was able to delay a divorce, but Graham rewrote his will three times in the spring of 1963. The last version omitted Kay altogether.
Then, Graham addressed a newspaper publishers convention in Arizona in a tirade about the CIA and Washington:
even to the point of exposing his friend John Kennedy's affair with Mary Meyer, the wife of a top CIA official, Cord Meyer (no relation to Katharine Graham).
Katharine heard about it and flew to Phoenix:
and snatched up her husband who was captured after a struggle, put in a straitjacket and sedated. He was then flown to an exclusive mental clinic in the Washington suburb of Rockville, Md.
On the morning of Aug. 3, 1963, Katharine Graham reportedly told friends that Philip was "better" and coming home.
Suicides
That day in 1963, Philip Graham killed himself at home while Katharine was napping upstairs. The New York Post gives us this detail that other media outlets often suppress. He:
committed suicide at age 48 by shooting himself with a 28-gauge shotgun in 1963, days after being released from a psychiatric hospital following six weeks of treatment.
As he was not of sound mind when he died, his will was declared invalid. As he died intestate, Katharine assumed control of the Washington Post Company.
On December 20, 2017, one of the Grahams' sons, William, 69, also committed suicide. He did not work at WaPo. He was a lawyer and law professor at UCLA. In later life, he turned to philanthropy. He died at his home in Los Angeles.
WaPo reported:
The cause was a self-inflicted gunshot wound, said his brother Donald E. Graham, a former Post publisher and chief executive.
Like Philip, William also left behind a wife and grown children. I hope they find comfort in the months ahead.
William did not live to see the national release of The Post.
Yesterday, I wrote about the latest Project Veritas video in the American Pravda series wherein a longtime IT consultant for the New York Times discusses the paper's rampant Trump Derangement Syndrome.
During the 2016 presidential campaign, the NYT put out a lot of fake news about then candidate Donald Trump, including this gem from one year ago:
The information can be verified on the NYT's presidential election polling page.
Regular readers of the paper are aware that their journalists continue to publish fake news about President Donald Trump on a daily basis.
Not surprisingly, Trump is furious with news media but happy with public reaction:
Another prime purveyor of fake news is CNN.
Yesterday, they launched an advertising campaign to redeem themselves. This is not a very good ad …
… especially since it was lampooned hours later:
Looking back to 2016, what follows are a few CNN whoppers. The Conservative Treehouse has more. I have borrowed some of theirs (TheLastRefuge).
During primary season, CNN's Jake Tapper denied the network used a polling organisation called PPP. Yet, one of their articles cites PPP:
They were economical with the truth when it came to Trump's campaign speeches:
As the presidential campaign ramped up in the autumn, attention turned to Hillary Clinton.
Brooke Baldwin, a CNN presenter had a hard time believing Hillary's staff destroyed several mobile devices with hammers. Her request for a fact check backfired hilariously:
When WikiLeaks began releasing the Podesta emails weeks before the election in November, CNN's Chris Cuomo told viewers that it was illegal for Americans to view the emails. Only media had permission:
After the election, CNN began participating in the Russian collusion narrative. Note the disconnect between the headline and the story itself:
CNN are still lying. I have a load of CNN fake news links, but those will have to wait for another day.
Further confirming the Trump Derangement Syndrome at the New York Times as featured in yesterday's post, James O'Keefe's Project Veritas released Part IV in their American Pravda video series on October 19, 2017.
This video features an interview with an IT consultant for the paper. Todd Gordon has worked for the NYT for 20 years. He describes the Trump Derangement Syndrome running rampant there:
Project Veritas also published a summary of the interview, excerpted below.
How can one trust a paper where everyone despises the president of the United States?
PV Journalist: "Have you ever had anybody in New York Times' office come up to you and say, I actually enjoy Trump?"
Todd Gordon: "No, no, no."
PV Journalist: "Really?"
Todd Gordon: "Not one person."
PV Journalist: "Not one person?"
Todd Gordon: "Not one, not one. Everyone hates him. They hate him like the plague, dude."
The NYT has a set of ethical guidelines purporting to promote political impartiality, yet:
Gordon says that without a voice of dissent, it is impossible for the Times to be impartial towards Trump, "They unfairly, yes. I agree 100 percent. They unfairly report on him." He continues:
PV Journalist: "How can they report…"
Todd Gordon: "They can't."
PV Journalist: "Without being biased, right?"
Todd Gordon: "You're right, 100%. 100%."
Gordon adds that one NYT employee was so angered by Trump's 2016 victory that he left the paper to move to Canada!
Be suspicious when you next read a NYT article accusing Trump of colluding with Russia. Gordon says:
… hearsay, it's all hearsay. And they're like grab that hearsay and let's put it out there.
James O'Keefe says more videos are on the way.
James O'Keefe's Project Veritas team released a third American Pravda video on the New York Times on October 17, 2017.
You can see previous videos by clicking the American Pravda link above.
The third video features an interview with Desiree Shoe, senior home page editor. She's an American who works in London. The interviewers are British. Considering that she is married, she's a bit flirty with them (plays with her hair a lot). Must be the accents.
That aside, there is much Trump Derangement Syndrome:
If you don't want to watch the 13-minute video, Project Veritas have a summary of the interview and Shoe's quotes. Excerpts follow.
We discover that Trump is good for getting new subscribers to the paper. The NYT have labelled this phenomenon the 'Trump bump':
The New York Times senior homepage editor goes on to explain the positive effect of Trump's victory: "Since the election, like you know…Speaking on, you know, for The New York Times, our subscriptions have sky-rocketed since…I mean, they call it the Trump bump."
When asked if the NYT is turning itself into a 'click paper', she responds:
I mean, you're not wrong. Like, I would love to be able to speak my mind completely about…If I ever leave the Times I'll go back to you guys and tell you exactly what I think. But, I mean, there's stuff like…And this is what I was trying to say is like the last couple years it's changed for the bad.
Shoe admits that the paper does lean leftward:
The New York Times is not…I mean, it's widely understood to be liberal-leaning. But, American newspapers are not supposed to claim a bias, they're supposed to be objective.
That sounds reasonable, but clearly, she is adamantly against President Donald Trump:
I feel like Trump is…is just a…is sort of an idiot in a lot of ways. Just an oblivious idiot.
Going back to 2016:
I think one of the things that maybe journalists were thinking about is like…Oh, if we write about him, about how insanely crazy he is and how ludicrous his policies are, then maybe people will read it and be like, oh wow, we shouldn't vote for him.
That said, Shoe opposes impeachment because she really loathes Mike Pence:
If you impeach him, then Pence becomes President, Mike Pence, who's f***ing horrible…I think maybe, possibly worse than Trump.
He's extremely, extremely religious. He [Pence] at one point backed a bill that hinted at conversion therapy for gay people…Which is like electrocution, stuff like that.
(Sigh.)
After the video came out, Shoe quickly protected her Twitter account. Someone created an archive.
Shoe has worked for the NYT since 2009. To date, there has been no fallout from this video. However, it is interesting to see, once again, that the paper's ethical guidelines on impartiality are being violated.
James O'Keefe and his Project Veritas team have done it again!
The following video is the first in a series called 'American Pravda' which exposes the media:
This video came out on Tuesday, October 10, 2017. It centres on Nicholas Dudich, the New York Times's Audience Strategy Editor. Dudich makes some remarkable claims: that James Comey is his godfather (he later says he lied but it was 'a good story') and that he was part of Antifa working undercover for the FBI.
Dudich says he worked on both of Obama's presidential campaigns and on Hillary Clinton's in 2016.
Whatever the truth of the matter, he is very much on the Left and says he wants to 'make a diference' by influencing opinion, not present objective fact. PJ Media provides a snippet of what Dudich said about President Donald Trump (emphases mine):
I'd target his businesses, his dumb f*** of a son, Donald Jr., and Eric, so they're running Trump, like, the Trump business. … And you put pressure on his business and you start investigating his business and you start shutting it down. … He cares about his business more than he cares about being President. … He would resign.
That segment ended with this:
Or he'd lash out and do something incredibly illegal, which he would have to.
Yeah, sure, buddy.
The video infuriated Esquire:
There's no reason to trust anything O'Keefe says or any BOMBSHELL RECORDING (!) he produces. The presumption must always be that the recordings are edited with a meat-ax to produce something that will get TDMOTI and his audience of slavering shut-ins moist with anticipation for the first time since V-E Day.
Oh, yeah — and there's Dudich saying that he wants to influence opinion on every NYT video he posts online.
The following is from the NYT's ethical guidelines:
The NYT was quick to take action. Clifford Levy is the paper's deputy managing editor. Note that Levy says Dudich 'was' responsible only for posting videos, not creating or editing them:
Earlier, in August, Levy issued the following statement to staff. The video has dialogue with Dudich which confirms that the interview did take place that month:
O'Keefe tweeted:
I look forward to it but hope that O'Keefe will vary from his usual practice of issuing two meaty videos then a series of minute-long anti-climactic ones.
Someone posted this picture in a discussion about the Project Veritas video. Have a look. I'm not posting it here because of the image credit.
One America News (OAN) is doing a three-part series with O'Keefe on how he and his team work. It's dangerous business, so if these become available on YouTube, I shall post them. In the meantime, this is OAN's trailer (preview):
We need the truth to come out about the big, bad media. Thank goodness James O'Keefe and Project Veritas are doing their best to help. Kudos to OAN for broadcasting it.
See comments below for an update. More to follow after the weekend.
On July 24, I wrote about the Gell-Mann Amnesia effect coined by the late Michael Crichton about our misplaced trust in Big Media.
There is a psychological condition that appears to affect some journalists in Big Media. It is called the Dunning-Kruger effect, which can be boiled down to this:
'Unskilled and Unaware of It: How Difficulties in Recognizing One's Own Incompetence Lead to Inflated Self-Assessments'
Psychologists David Dunning and Justin Kruger were intrigued by a crime report about a man who:
robbed two banks after covering his face with lemon juice in the mistaken belief that, because lemon juice is usable as invisible ink, it would prevent his face from being recorded on surveillance cameras.[3]   The authors noted that earlier studies suggested that ignorance of standards of performance lies behind a great deal of incorrect self-assessment of competence.
In 1999, they performed a series of experiments with the participation of Cornell University students as their subjects. The students performed a variety of tasks and were asked to assess their predicted and actual performance:
This pattern of over-estimating competence was seen in studies of skills as diverse as reading comprehension, practicing medicine, operating a motor vehicle, and playing games such as chess or tennis. Dunning and Kruger proposed that, for a given skill, incompetent people will:[4]
fail to recognize their own lack of skill

fail to recognize the extent of their inadequacy

fail to accurately gauge skill in others

recognize and acknowledge their own lack of skill only after they are exposed to training for that skill
Ultimately:
"If you're incompetent, you can't know you're incompetent.… [T]he skills you need to produce a right answer are exactly the skills you need to recognize what a right answer is."[5]
The Dunning-Kruger effect was in play at the White House press briefing on Wednesday, August 2, 2017.
Before I go into the story, the only person in the White House I trust 100% — other than President Donald Trump — is his senior policy adviser Stephen Miller, born to Democrats in California. He saw the truth about leftism as a high school student and became a conservative. He worked for then-Senator (now Attorney General) Jeff Sessions for several years prior to Sessions joining Trump's campaign team, at which point Miller joined his boss to develop policy for Trump's campaign. Miller appeared at several Trump rallies in 2016 and also writes the president's speeches. I know a Miller speech when I hear it. They are factual and rousing, a difficult combination to achieve.
On August 2, Miller explained to the media the Trump administration's latest endeavour, the RAISE Act, which is Green Card reform. Miller helped to produce it.
The following excerpts come from the White House transcript of the press briefing. Miller stated (emphases mine):
Every year we issue a million green cards to foreign nationals from all the countries of the world, but we do so without regard to whether that applicant has demonstrated the skill that can add to the U.S. economy, whether they can pay their own way or be reliant on welfare, or whether they'll displace or take a job from an American worker.
And as a result of this policy, in place now for many years, we've seen significant reductions in wages for blue collar workers, massive displacement of African American and Hispanic workers, as well as the displacement of immigrant workers from previous years who oftentimes compete directly against new arrivals who are being paid even less.
So it's a policy that's actually exacerbated wealth inequality in the country in a pretty significant way. So you've seen over time, as a result of this historic flow of unskilled immigration, a shift in wealth from the working class to wealthier corporations and businesses. And it's been very unfair for American workers, but especially for immigrant workers, African American workers, and Hispanic workers, and blue collar workers in general across the country.
At the same time, it has cost taxpayers enormously because roughly half of immigrant head of households in the United States receive some type of welfare benefit — which I know is a fact that many people might consider astonishing, but it's not surprising when you have an immigration system that doesn't look at questions like skill level or self-sufficiency.
And so this proposal has several major historic changes. First, it eliminates so-called chain migration. So right now, what does chain migration mean? It means that if you come into the United States on a green card — and just so we're all clear, a green card gives the recipient lifetime work authorization, the ability to bring in their family members. It gives them a fast track to U.S. citizenship and, with that, all the benefits that come with being an American citizen.
And so the individuals right now who are receiving green cards, they can bring in, say, an elderly relative who could immediately go on to public assistance if they become unable to support themselves financially. And then that person can bring in a relative who can bring in a relative who can bring in a relative, and that's why they call it chain migration. And over years, that has massively de-skilled the migrant flow into America and produced all of those effects I'm talking about.
So we're proposing to limit family-based migration to spouses and minor children. Additionally, we're establishing a new entry system that's points-based. Australia has a points-based system, Canada has a points-based system. And what will this system look at? It will look at: Does the applicant speak English? Can they support themselves and their families financially? Do they have a skill that will add to the U.S. economy? Are they being paid a high wage? …

And so that's a major historic change to U.S. immigration policy. The effect of this, switching to a skills-based system and ending unfettered chain migration, would be, over time, you would cut net migration in half, which polling shows is supported overwhelmingly by the American people in very large numbers.
Two reporters demonstrated the Dunning-Krueger effect: Glenn Thrush of the New York Times and Jim Acosta of CNN.
Glenn Thrush
Most people, Americans included, have no idea who Glenn Thrush is.
In 2015, Thrush was working for Politico, at which time he was fawning all over Hillary Clinton's campaign supremo John Podesta. Thanks to the Podesta WikiLeaks, we have proof in email 12681, which shows that Thrush willingly showed his copy in advance to Podesta:
On Apr 30, 2015 3:00 PM, "Glenn Thrush" <gthrush@politico.com> wrote:
No worries

Because I have become a hack I will send u the whole section that pertains

to u

Please don't share or tell anyone I did this

Tell me if I f[–]ked up anything
Thrush asked Miller two questions. The first doubted that immigration affected jobs for workers already in the United States and the second doubted that immigration was more important than infrastructure, another area that Trump wants to reform.
Miller refuted that immigration was more important and then went on to name the immigration studies the administration has looked at, from the Cuban Mariel boatlift in the 1970s to the present day. He then said:
But let's also use common sense here, folks. At the end of the day, why do special interests want to bring in more low-skilled workers? And why historically —
The following exchange ensued. Miller put Thrush in his place:
Q Stephen, I'm not asking for common sense. I'm asking for specific statistical data.
MR. MILLER: Well, I think it's very clear, Glenn, that you're not asking for common sense, but if I could just answer your question.
Q No, no, not common sense. Common sense is fungible. Statistics are not.
MR. MILLER: I named the studies, Glenn.
Q Let me just finish the question. Tell me the specific —
MR. MILLER: Glenn, Glenn, Glenn — I named the studies. I named the studies.
Q I asked you for a statistic. Can you tell me how many —
MR. MILLER: Glenn, maybe we'll make a carve-out in the bill that says the New York Times can hire all the low-skilled, less-paid workers they want from other countries, and see how you feel then about low-wage substitution. This is a reality that's happening in our country.
Q (Inaudible.)
MR. MILLER: Maybe it's time we had compassion, Glenn, for American workers. President Trump has met with American workers who have been replaced by foreign workers.
Q Oh, I understand. I'm not questioning any of that. I'm asking for —
MR. MILLER: And ask them — ask them how this has affected their lives.
Q I'm not asking them. I'm asking you for a number.
MR. MILLER: Look at — I just told you.
Q Give me the number of low-skilled jobs that Americans might otherwise have —
MR. MILLER: If you look at — first of all, if you look at the premise, Glenn, of bringing in low-skilled labor, it's based on the idea that there's a labor shortage for lower-skilled jobs. There isn't. The number of people living in the United States in the working ages who aren't working today is at a record high.
One in four Americans — or almost one in four Americans between the ages of 25 and 54 aren't even employed. For African American workers, their labor force participation rate who don't have a high school diploma — I guess, African American males without a high school diploma has plummeted some 40 percentage points since the mass wave of unskilled migration began.
The reality is that, if you just use common sense — and, yes, I will use common sense — the reason why some companies want to bring in more unskilled labor is because they know that it drives down wages and reduces labor costs.
Our question as a government is, to whom is our duty? Our duty is to U.S. citizens and U.S. workers to promote rising wages for them. If low-skilled immigration was an unalloyed good for the economy, then why have we been growing at 1.5 percent for the last 17 years at a time of unprecedented new low-wage arrivals? The facts speak for themselves. At some point, we're accountable to reality.
On the other hand, like I said, you have ultra-high-skilled workers who are at the back of the line, which makes no sense in the year 2017.
I put the figures in there to show that Miller answered Thrush's question in full — and to provide anti-Trumpers with the rationale behind the RAISE Act.
I doubt Thrush got what Miller was saying to him about low-wage substitution. (I'd be thrilled if that happened to these reporters as it has with sub-editors.) In fact, Thrush probably thinks he won that round.
Jim Acosta
Thrush is a media minnow compared to the mighty Jim Acosta of CNN.
He was upset when Sean Spicer, who has been relieved of his White House duties, no longer televised the press briefings.
Acosta often reminds everyone that he is the child of Cuban immigrants. Yes, he and millions of others are, but why continue to put so much emphasis on it? My Cuban immigrant friends from university days never did. They emphasised being American over being Cuban.
This was the exchange between Miller and Acosta. Acosta deliberately conflated the Statue of Liberty poem, the proposed wall between the US and Mexico and his father's own emigration from Cuba:
… since the last question is not on the subject at hand, I will take one actual last question on the subject at hand.
Yes.
Q What you're proposing, or what the President is proposing here does not sound like it's in keeping with American tradition when it comes to immigration. The Statue of Liberty says, "Give me your tired, your poor, your huddled masses yearning to breathe free." It doesn't say anything about speaking English or being able to be a computer programmer.
Aren't you trying to change what it means to be an immigrant coming into this country if you're telling them you have to speak English? Can't people learn how to speak English when they get here?
MR. MILLER: Well, first of all, right now it's a requirement that to be naturalized you have to speak English. So the notion that speaking English wouldn't be a part of our immigration system would be actually very ahistorical.
Secondly, I don't want to get off into a whole thing about history here, but the Statue of Liberty is a symbol of liberty and lighting the world. It's a symbol of American liberty lighting the world. The poem that you're referring to, that was added later, is not actually a part of the original Statue of Liberty.
But more fundamentally, the history —
Q You're saying that that does not represent what the country —
MR. MILLER: I'm saying that the notion —
Q — has always thought of as immigration coming into this country?
MR. MILLER: I'm saying the notion —
Q Stephen, I'm sorry, but that sounds like some —
MR. MILLER: Jim, let me ask you a question.
Q That sounds like some National Park revisionism. (Laughter.)
MR. MILLER: No. What I'm asking you is —
Q The Statue of Liberty has always been a beacon of hope to the world for people to send their people to this country —
MR. MILLER: Jim — Jim, do you believe —
Q — and they're not always going to speak English, Stephen. They're not always going to be highly skilled. They're not always going to be somebody who can go to work at Silicon Valley right away.
MR. MILLER: Jim, I appreciate your speech. So let's talk about this.
Q It was a modest and incremental speech.
MR. MILLER: Jim, let's talk about this. In 1970, when we let in 300,000 people a year, was that violating or not violating the Statue of Liberty law of the land? In the 1990s, when it was half-a-million a year, was it violating or not violating the Statue of Liberty law of the land?
Q Was it violating the Statue of Liberty and the —
MR. MILLER: No, tell me what years — tell me what years —
Q (Inaudible) call for a deportation force?
MR. MILLER: Tell me what years meet Jim Acosta's definition of the Statue of Liberty poem law of the land. So you're saying a million a year is the Statue of Liberty number? 900,000 violates it? 800,000 violates it?
Q You're sort of bringing a "press one for English" philosophy here to immigration, and that's never been what the United States has been about, Stephen. I mean, that's just the case —
Mr. MILLER: But your statement is also shockingly ahistorical in another respect, too — which is, if you look at the history of immigration, it's actually ebbed and flowed. You've had periods of very large waves, followed by periods of less immigration and more immigration. And during the —
Q We're in a low period of immigration right now. The President wants to build a wall and you want to bring about a sweeping change to the immigration system.
MR. MILLER: Surely, Jim, you don't actually think that a wall affects Green Card policy. You couldn't possibly believe that, or do you? Actually, the notion that you actually think immigration is at a historic lull — the foreign-born population in the United States today —
Q The President was just with the new Chief of Staff on Monday talking about how border crossings were way down.
MR. MILLER: I want to be serious, Jim. Do you really at CNN not know the difference between Green Card policy and illegal immigration? You really don't know the —
Q Sir, my father was a Cuban immigrant. He came to this country in 1962 right before the Cuban Missile Crisis and obtained a Green Card.
Yes, people who immigrate to this country can eventually — people who immigrate to this country not through Ellis Island, as your family may have, but in other ways, do obtain a Green Card at some point. They do it through a lot of hard work. And, yes, they may learn English as a second language later on in life. But this whole notion of "well, they have to learn English before they get to the United States," are we just going to bring in people from Great Britain and Australia?
MR. MILLER: Jim, it's actually — I have to honestly say I am shocked at your statement that you think that only people from Great Britain and Australia would know English. It's actually — it reveals your cosmopolitan bias to a shocking degree that in your mind —
Q Sir, it's not a cosmopolitan —
MR. MILLER: No, this is an amazing moment. This an amazing moment. That you think only people from Great Britain or Australia would speak English is so insulting to millions of hardworking immigrants who do speak English from all over the world.
Q My father came to this country not speaking any English.
MR. MILLER: Jim, have you honestly never met an immigrant from another country who speaks English outside of Great Britain and Australia? Is that your personal experience?
Q Of course, there are people who come into this country from other parts of the world.
MR. MILLER: But that's not what you said, and it shows your cosmopolitan bias. And I just want to say —
Q It just sounds like you're trying to engineer the racial and ethnic flow of people into this country through this policy.
MR. MILLER: Jim, that is one of the most outrageous, insulting, ignorant, and foolish things you've ever said, and for you that's still a really — the notion that you think that this is a racist bill is so wrong and so insulting.
Q I didn't say it was a racist bill.
MR. MILLER: Jim, the reality is, is that the foreign-born population into our country has quadrupled since 1970. That's a fact. It's been mostly driven by Green Card policy. Now, this bill allows for immediate nuclear family members to come into the country, much as they would today, and it adds an additional points-based system. The people who have been hurt the most —
Q You're saying that people have to be English speaking when they're naturalized. What is this English-speaking component that you've inserted into this? I don't understand.
MR. MILLER: The people who have been hurt the most by the policy you're advocating are —
Q What policy am I advocating?
MR. MILLER: Apparently, just unfettered, uncontrolled migration. The people who have been hurt the most by the policy —
Q (Inaudible) is for open borders. That's the same tired thing that —
MR. MILLER: The people who have been hurt the most by the policy you're advocating are immigrant workers and minority workers and African American workers and Hispanic workers.
No doubt Acosta thinks he won that round. And, of course, he was on television!
Disgruntled CNN viewers can always give their views via the online feedback form.
Conclusion
I reckon this particular press briefing's ratings — and replays online — were through the roof.
You can see the full video here (Thrush comes in around the 10:00 mark and Acosta at 26:00):
Both Thrush and Acosta have an overly inflated sense of their personal competency. They cannot — or wilfully refuse to — see when they are in the wrong: the Dunning-Kruger effect.
Tomorrow's post will look at what the Statue of Liberty and its associated poem are really about.