You are currently browsing the tag archive for the 'Prince William' tag.
With the late Queen's casket in London, those who wished to pay their respects at Westminster Hall began to queue.
This post covers the events of Wednesday, September 14 and Friday, September 16.
Parliament and commerce act 'out of respect'
Some rather unusual developments in Parliament and elsewhere in the United Kingdom occurred, notionally 'out of respect' for the late monarch.
On Tuesday, September 13, Guido Fawkes posted a tweet about a fire drill for Tuesday, September 20, that would be turned into a virtual one, as it was 'too close to Her Majesty the Queen's funeral', which took place on the 19th:
In Parliament, two female MPs — one Labour, one Conservative — decided to stop working 'out of respect':
Guido's post conveyed the absurdity of it all. Note the first paragraph in particular (emphases his):
The Queen's passing led many across the country to suspend their duties as a mark of respect over the weekend: the Met Office stopped reporting the weather, the football was called off, and the Bank of England delayed its decision on interest rates for a week, Norwich council have stopped residents locking up their bikes, and Wetherspoons has reportedly stopped selling condoms in its loos*. All as Her Majesty would have wanted.
A few MPs are also throwing themselves into a period of mourning. Both Victoria Atkins and Alex Davies-Jones closed their offices on Friday. "Out of respect" for the sovereign…
Alex Davies-Jones (Labour) was first. She left a Facebook message.
Victoria Atkins (Conservative) followed suit, also via Facebook.
Guido posted the messages and followed up:
This morning Davies-Jones clarified that her constituency office had "only closed on Friday out of respect for HM The Queen's sad passing", and is now open. If you're a constituent of Victoria Atkins and you haven't heard from her since Friday, though, you can probably assume your problems have been sent to the "non-urgent" pile. Presumably neither MP will be forgoing last Friday's salary as a similar mark of respect…
*Guido remains sceptical about the truthfulness of this tweet…
More followed from the Palace of Westminster.
IPSA — the Independent Parliamentary Standards Authority — the independent body that regulates and administers the business costs and decides the pay and pensions of the 650 elected MPs and their staff in the UK, announced a delay in publishing MPs' expenses because the Queen had died:
Guido recalled that something similar happened nearly a year ago after the murder of Sir David Amess MP:
This latest nonsensical expression of sympathy with His Majesty the King's recent bereavement comes just days after Guido revealed two MPs had suspended "non-urgent" casework as a mark of respect. IPSA's move also comes almost a year after they stopped publishing MPs' expenses details in the wake of Sir David Amess's murder. It's almost like they're looking for any excuse…
Everyone knew there was going to be a long queue for four days in order to see the Queen lying at rest in Westminster Hall. The queue was quickly dubbed the Elizabeth Line, which is a nod and a wink to London's Crossrail route of the same name which the Queen opened in May 2022. It was one of her last public appearances.
The public were angry over arrangements for MPs, peers and some parliamentary staff to get priority and to bring at least one guest to Westminster Hall while everyone else — including MPs' staffers — would have to queue, day and night, for many hours. Guido's tweet below received a lot of angry responses:
Guido posted the official instructions and said:
The parliamentary staffer squabble over the Queen's Lying-in-State is about to get worse. Despite rumours that Commons Leader Penny Mordaunt is reviewing the decision to ban MPs' staffers from skipping the queue, a new announcement on the parliamentary intranet reveals those who already have priority access – including grey passholders such as cleaners and cooks – are now even allowed to invite a guest as they pay their respects …
MPs and Lords are entitled to up to four guests; grey passholders are allowed one. Staffers, many of whom have a not dissimilar sense of entitlement, will have to queue up for 20 hours like everyone else. Unless they make friends with a priority attendee pretty quickly…
I do not know how that ended.
Meanwhile, the Royal Family, particularly the King and Queen Consort, were undertaking daily engagements around the country.
Speaking of the Royal Family, some staff at Clarence House, which, for a while, continues to be the residence of King Charles, received redundancy notices while he and the Royal Family were in Edinburgh.
On September 13, The Guardian reported (purple emphases mine):
Dozens of Clarence House staff have been given notice of redundancies as the offices of King Charles and the Queen Consort move to Buckingham Palace after the death of the Queen, the Guardian has learned …
Private secretaries, the finance office, the communications team and household staff are among those who received notice during the thanksgiving service for the Queen, at St Giles' Cathedral in Edinburgh on Monday, that their posts were on the line.
Many staff had assumed they would be amalgamated into the King's new household, claiming they were given no indication of what was coming until the letter from Sir Clive Alderton, the King's top aide, arrived. One source said: "Everybody is absolutely livid, including private secretaries and the senior team. All the staff have been working late every night since Thursday, to be met with this. People were visibly shaken by it."
In his letter, seen by the Guardian, Alderton wrote: "The change in role for our principals will also mean change for our household … The portfolio of work previously undertaken in this household supporting the former Prince of Wales's personal interests, former activities and household operations will no longer be carried out, and the household … at Clarence House will be closed down. It is therefore expected that the need for the posts principally based at Clarence House, whose work supports these areas will no longer be needed."
That said, staff will receive assistance in finding other posts:
Staff who are made redundant are expected to be offered searches for alternative employment across all royal households, assistance in finding new jobs externally and an "enhanced" redundancy payment beyond the statutory minimum.
A Clarence House spokesman said: "Following last week's accession, the operations of the household of the former Prince of Wales and Duchess of Cornwall have ceased and, as required by law, a consultation process has begun. Our staff have given long and loyal service and, while some redundancies will be unavoidable, we are working urgently to identify alternative roles for the greatest number of staff."
However, former Royal Butler Grant Harrold told GB News at the weekend that staff contracts state they are in the employ of specific members of the Royal Family, e.g. Prince/King Charles. Therefore, most staff know that they might not have jobs for life.
The same thing happened when the Queen Mother died in 2002:
When the Queen Mother died, the Duke of York took over Royal Lodge at Windsor. While some of her 83 members of staff were redeployed within other royal households, others were let go.
The Guardian also reported that King Charles will not be paying inheritance tax as those assets are surrendered to the Government in return for a sovereign grant to the Royal Family:
King Charles will not pay tax on the fortune he has inherited from the late Queen, although he has volunteered to follow his mother's lead in paying income tax.
Under a clause agreed in 1993 by the then prime minister, John Major, any inheritance passed "sovereign to sovereign" avoids the 40% levy applied to assets valued at more than £325,000.
The Crown Estate has an estimated £15.2bn in assets, of which 25% of the profits are given to the Royal Family as the sovereign grant. The estate includes the royal archives and the royal collection of paintings, which are held by the monarch "in right of the crown".
These assets cannot be sold by the King and they are in effect surrendered to the government in return for a grant. The government's guidance concludes that it would therefore be "inappropriate for inheritance tax to be paid in respect of such assets".
Separately, Charles also inherits from the Queen the Duchy of Lancaster, a private estate that includes portfolio of lands, properties and assets held in trust for the sovereign.
He is exempt from inheritance tax on these assets, among others, in order to preserve "a degree of financial independence from the government of the day".
And rightly so.
September 14
On Wednesday, September 14, the Queen's casket lay at Buckingham Palace until the middle of the afternoon when the King, his siblings, his sons, his nephews Peter Philips and the Earl of Snowdon along with the Duke of Gloucester and Princess Anne's husband Sir Tim Laurence walked behind it in a ceremonial procession to Westminster Hall.
The King and Queen Consort made the short journey from Clarence House to Buckingham Palace mid-morning, where the crowd warmly cheered them:
While the Elizabeth Line began building near Westminster Hall near Parliament, other people remained at Buckingham Palace:
Mourners' flowers accumulated in the park, said to be more fragrant as the days passed. Nearby, this was the scene on The Mall:
Those in the Elizabeth Line could be assured of help throughout the ensuing four days:
Nearly 2,000 law enforcement officers, stewards, other officials and volunteers were on hand for mourners:
The procession from Buckingham Palace began around 2:30 p.m. Other members of the Royal Family followed in cars in the cortege:
Once the cortege, which included other members of the Royal Family, arrived at Westminster Hall, a 20-minute service took place:
This video has the end of the procession, the placing of the Queen's casket on the catafalque in Westminster Hall and the service, much of which is in traditional language and includes the funeral Collect from the 1662 Book of Common Prayer. The Archbishop of Canterbury is there and the choir from Westminster Abbey sound like angels.
I'm not sure why the video shows an 'unavailable' message. Click on 'Watch on YouTube' and you should be able to see it. I still can, although it might expire in time:
Afterwards, the Royal Family returned to Buckingham Palace.
Outside, no one complained about waiting in the Elizabeth Line. These two women told Sky News why they were there.
Vanessa was first in the queue:
Even the unpredictable weather couldn't keep this lady away:
Many people made friends quickly in the queue. It was wonderful hearing their stories, many more of which followed into the weekend.
September 15
On Thursday, September 15, The King and Queen Consort had a well deserved rest day at home. They left London on Wednesday evening via helicopter.
It is thought that Camilla was dropped off first at her home in Wiltshire. From there, Charles journeyed to his estate.
We discovered that Camilla had a broken toe. That must have made her walkabouts quite painful.
September 16
September 16 is an important date to the Welsh who resent having non-Welsh Princes of Wales. It is Owain Glyndŵr Day.
The last true Welsh prince was Owain ap Gruffydd (c. 1359 – c. 1415), also known as Owain Glyndŵr, Glyn Dŵr and, in English, Owen Glendower. Shakespeare gave him the name Owen Glendower in Henry IV, Part 1.
He took up his rightful place as Prince of Powys on September 16, 1400, at his estate. Owain became the last Welsh Prince of Wales in 1404, a ceremony witnessed by emissaries from Scotland, France and Castile (Spain).
He had been fighting the English under Henry IV for some time and continued to do so until 1412. Henry IV appointed Hotspur of Shakespeare fame, Henry Percy, to lead the English side of the battle.
In 1412, Owain disappeared, not to be seen for the next three years. Meanwhile, in 1413, Henry IV died and Henry V was more conciliatory towards the Welsh.
In 1415, one of Owain's supporters, Adam of Usk, wrote in his Chronicle:
After four years in hiding, from the king and the realm, Owain Glyndŵr died, and was buried by his followers in the darkness of night. His grave was discovered by his enemies, however, so he had to be re-buried, though it is impossible to discover where he was laid.
Owain was 56 years old.
As of 2015, his final resting place remained uncertain.
The Tudors effectively conquered Wales and found little resistance in so doing. It is said that they made the Welsh more prominent in English society.
Future English monarchs installed non-Welsh Princes of Wales, including the new one, Prince William. One Welshman started a petition, 'End "Prince of Wales" title out of respect for Wales'. As I write, it has over 32,000 signatures.
The petition reads, in part:
… the title has been held exclusively by Englishmen as a symbol of dominance over Wales. To this day, the English "Princes of Wales" have no genuine connection to our country.
The title remains an insult to Wales and is a symbol of historical oppression. The title implies that Wales is still a principality undermining Wales' status as a nation and a country. In addition, the title has absolutely no constitutional role for Wales, which is now a devolved country with a national Parliament. Neither the Welsh parliament nor the people of Wales were notified, let alone consulted about this controversial decision.
The Welsh Nationalist Party, Plaid Cymru (pron. 'Plied Cuhm-ree'), is not happy about Prince William's appointment or the possible investiture in to follow in Wales within the next year or two.
On September 13, Guido reported that Plaid's leader, Adam Price, made his views known:
Guido's post says that the Welsh First Minister, Labour's Mark Drakeford, opposes Prince William's probable investiture in Wales, which his father had in 1969:
With Prince William assuming the Prince of Wales role last week, thousands of furious Welsh nationalists have signed a change.org petition demanding he be stripped of the title "out of respect for Wales" given its symbolism of "historical oppression". Now Plaid leader – and Mark Drakeford's right-hand man – Adam Price has waded in to pour fuel on the fire:
I welcome what the First Minister, Mark Drakeford, had to say on the question of an investiture. I've seen stories in the London press that an investiture is going to happen and I think that a line is crossed because that gives the Prince of Wales a quasi-official status in Welsh life. I think that's a decision that we in Wales should make in a time when we're living in a modern democratic Wales – it's a decision we need to make here before any announcement is made […] I'm a republican, and there is sensitivity and pain around the [Prince of Wales] title for many of us…
However, not everyone in Wales was upset either by the prospect of King Charles or a new Prince of Wales. These residents of Caerphilly seemed content:
It was against this historical backdrop that King Charles and Camilla Queen Consort visited Wales on Friday.
While the new Prince and Princess of Wales visited Sandringham to greet mourners and view their tributes …
… the King and Queen Consort attended a service in memory of the Queen at Llandaff Cathedral then travelled to Cardiff to the Senedd, where they received condolences in the chamber from members and speak with them afterwards.
I was hoping to find a video of them on walkabout. The crowds were warm and welcoming. Unfortunately, the news videos for that day are mostly about London with only two about Wales.
The service at Llandaff Cathedral was beautiful, especially the hymns, which I sang when I lived in the United States. Part of it was in Welsh. The bilingual Order of Service is here. This article from the Church in Wales (Anglican) has more.
The full video is available from the BBC for another 26 days.
The Bidding Prayer (p. 7) was exquisite, touching all the right notes for the late Queen and for the new King:
We are gathered in the sight of Almighty God
to give thanks for the life
of our Most Gracious Sovereign Lady Queen Elizabeth the Second,
for her steadfastness and devotion to her sacred calling,
her courage and unwavering sense of duty
to the people of this Realm and Commonwealth.
As we entrust her to our Redeemer and Lord,
in whose promises she gained assurance and hope,
we pray for our Most Gracious Sovereign Lord
King Charles the Third,
that God may grant him peace in these days of mourning,
wisdom as he faces the challenges of sovereignty
and grace to accept the mantle of his calling.
First Minister Mark Drakeford read 1 Kings, 3:4-15:
The king went to Gibeon to sacrifice there, for that was the principal high place; Solomon used to offer a thousand burnt-offerings on that altar. At Gibeon the Lord appeared to Solomon in a dream by night; and God said, 'Ask what I should give you.' And Solomon said, 'You have shown great and steadfast love to your servant my father David, because he walked before you in faithfulness, in righteousness, and in uprightness of heart towards you; and you have kept for him this great and steadfast love, and have given him a son to sit on his throne today. And now, O Lord my God, you have made your servant king in place of my father David, although I am only a little child; I do not know how to go out or come in. And your servant is in the midst of the people whom you have chosen, a great people, so numerous they cannot be numbered or counted. Give your servant therefore an understanding mind to govern your people, able to discern between good and evil; for who can govern this your great people?'
It pleased the Lord that Solomon had asked this. God said to him, 'Because you have asked this, and have not asked for yourself long life or riches, or for the life of your enemies, but have asked for yourself understanding to discern what is right, I now do according to your word. Indeed, I give you a wise and discerning mind; no one like you has been before you and no one like you shall arise after you. I give you also what you have not asked, both riches and honour all your life; no other king shall compare with you. If you will walk in my ways, keeping my statutes and my commandments, as your father David walked, then I will lengthen your life.' Then Solomon awoke; it had been a dream.
The motion of condolence and subsequent reception at the Senedd went well.
The Conservative leader, Andrew R T Davies, was happy with the Royal visit:
This lady, who was at the religious service, remembered the visits the Queen made after the Aberfan Disaster, 21 October 1966, which involved a huge slag heap destroying a school while children were in class. Five teachers and 109 pupils died. The lady in the video was 11 years old at the time:
This was the first time a monarch visited a disaster outside of wartime, with pressure from the usual quarters urging her to go to Aberfan. It was one of the rare times she came close to tears: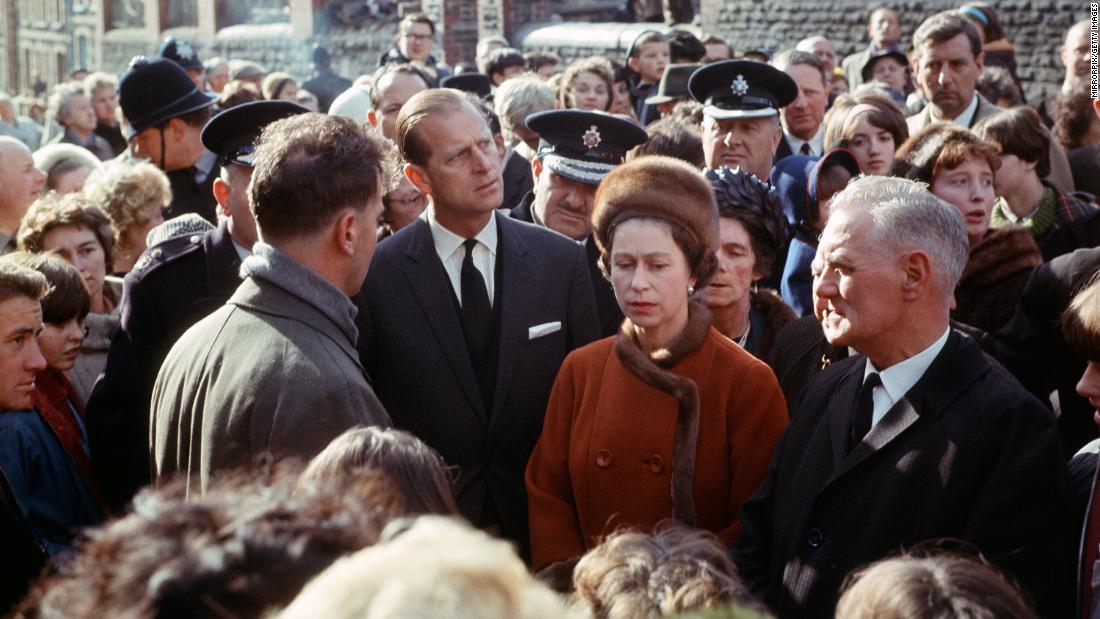 The lady whom GB News interviewed said that the Queen could not have done anything to help. What had happened was already done. She and other residents appreciated the Queen's visits nonetheless.
The Royal Couple left Cardiff for London in the late afternoon.
That evening, at 7:30, the King, his sister and two brothers held the first of two Vigils of the Princes at Westminster Hall:
As in Edinburgh, the public were allowed to file past to pay their respects to the late monarch. This was a first both at St Giles' Cathedral and at Westminster Hall, where the tradition started with the death of George V in 1936. It was closed to the public that time and again in 2002, when the Queen Mother died.
Another Vigil of the Princes took place on Saturday, this time with the Queen's grandchildren.
More to come tomorrow.
On Saturday, June 18, 2022, a group of Telegraph columnists shared the lessons they learned at the age of 40.
'What I wish I had known at 40' is a thought-provoking article and worth sharing with younger family members. I hope that Prince William, who is reaching this milestone on June 21, reads it.
Some of these columnists are well over 40 now, which makes their observations all the more worthwhile.
Excerpts follow, emphases mine.
Janet Daley had no choice but to leave her academic career abruptly, aged 40:
Not very long after my 40th birthday, I lost the career to which I had devoted my adult life. From the time I arrived at university – which seemed to me like heaven on earth – I had never wanted to be anything other than an academic …  But then came one of those brutal moves for which academic life is notorious: my department was closed down and I was out. It was like a bereavement. My family were for a time seriously worried about my emotional stability.
But there was, as you may have guessed, to be a whole new chapter. By an extraordinary stroke of luck, newspapers were at that time expanding exponentially. This was just after the Wapping revolution when the press was freed from the decline to which the domination of the print unions had once condemned it. This liberation also encompassed the old National Union of Journalists rule, which had made it very difficult for Fleet Street to hire writers who had not served years of apprenticeship on provincial newspapers. Those two factors combined to allow me to enter what would always have been a natural alternative profession. I started out as a commentator for The Times. Then The Independent – only recently launched and very fashionable – offered me a column. Then, a year later, The Times brought me in as a columnist. Five years after that, I joined The Telegraph, where I have had a happy home ever since.
So what do I wish I had known back in that period of grief and hopelessness in my 40s? That you can reinvent yourself at almost any point in your life, and that there is a world of possibilities out there if you refuse to be defeated by despair.
Bryony Gordon is still learning, every day:
It wasn't that long ago that I turned 40 – I will be 42 in a couple of weeks – but two years in pandemic years is like 20 years in normal human years, so perhaps I have managed to gather some pieces of advice for my marginally younger self. Namely: don't trust your Prime Minister, don't imagine you'll ever go abroad again, and don't wait to get work done on the kitchen, because building materials are going to be more pricey than printer's ink.
Practical matters aside, I wish I had known that I didn't have to live in fear. Fear of failure, fear of not doing enough, fear of losing everyone I love. If I have learnt anything in the past two years, it's that I have very little control over anything, so I might as well start enjoying life, instead of waiting anxiously for it to end. At 40, nothing is certain any more – not immortality, not oestrogen, not the 8.47 to Waterloo. You can sit around railing at the unfairness of it all, or you can start sucking the delicious juice out of what you do have. This is the option I have decided to take, but only after a fair bit of railing, flailing and pain.
But what do I wish I'd known most at 40? That I barely know anything at all, and if I'm lucky, I've got a whole lot of learning on the way. Bring it on, I say.
Christopher Howse recounts the mistakes of his his middle years and says:
At 40 I still hadn't realised that almost everyone's troubles were as big as mine. It took a few more years to swim along with other people cheerfully. The worst thing would have been to make my woes define me against a world that was to blame for my miseries. But now, like minnows in a stream lit up by the English sun, we swim one way, then swirl round in formation, then dart explosively apart. It's better than solitary splashing, exhilarated one moment and towed under a dark wave the next. To me it looks like the Prince learnt to swim some time ago.
Judith Woods says that it is important to be oneself:
I wish I'd known at 40 that it's not too late. To start a lifelong quest. To end a toxic friendship. To be reckless. To be careful. To be, in George Eliot's immortal words, what you might have been. If only your inner critic could be silenced …
I spent my early life worrying, ruminating and second-guessing what "other people" thought of me, would think of me if I went blonde, brought supermarket wine to a dinner party or let my baby daughter have a dummy. Silly things. Stressful things.
Finally, at 40 I started to realise that unless anyone (by which I mean someone who mattered) explicitly said something to the contrary, it was safe to assume my dress wasn't too short, my work was fine, I didn't say anything unforgivably awful in the pub and I was not a high-functioning failure, in danger of being outed at any moment.
Do princes suffer from impostor syndrome? Apart from the one moonlighting as a pauper in Mark Twain's classic novel, I suspect not. An heir to a throne is, of necessity, schooled in resilience as well as tireless public service.
Here in the cheap seats, I'm more than a decade ahead of the Duke of Cambridge and can joyfully report that not giving a monkey's about other people's (unvoiced and entirely putative) opinions of how dreadful I am is gloriously liberating. Curtailing the self-sabotage remains a work in progress of course. But it's never too late to begin.
On a similar note, Michael Deacon points out that, at age 40, one can finally ditch the conformity that defined one's youth:
We think of the young as rebels, but in reality the opposite is true. The young are conformists, desperate conformists. In everything they do they crave acceptance, perhaps not from their parents or teachers, but always from those their own age – and in particular from those they deem to be cooler or more attractive than they are.
And inevitably this frantic, fevered craving makes them unhappy, because it compels them to do things they don't really want to, things they don't actually enjoy. They force themselves to go to parties they'd been dreading, go clubbing even if they hate the music, buy clothes they know don't suit them, pretend to love books they've never read – and all in a neurotic attempt to impress others, or at least to avert their contempt.
By 40, however, all that nonsense has dissolved. We go out when we want to, and stay in when we don't. We choose the music, films and books we genuinely enjoy, rather than slog our way through unrelieved tedium in a miserable bid to seem clever and sophisticated. We lose all interest in the concept of cool, and accept our tastes and our views as they actually are. We allow ourselves to think what we really think, rather than what we think we should think. In short: we start being honest – both with others, and with ourselves.
No longer do we have time to worry about how we might look to people we don't even know. This is the wonderful thing about middle age. Things that don't matter don't matter any more.
I couldn't agree more. My 20s were miserable, especially as I was still trying to find my own identity as a person — and be accepted for my foibles.
I was so relieved to turn 30. It felt as if a shroud had been lifted from me.
At 40, I was even happier in myself. At 50 and 60, my personal happiness increased. Long may it continue.
I am closing with Philip Johnston's warning about weight increase after the age of 40. Monitor it and get rid of it:
My advice is mundanely practical. Remember that just putting on a mere 1lb in weight a year can add two stone by the time you are in your 60s, so watch what you eat. I wish I'd taken a friend's advice on reaching 40 to apply for MCC membership as I'd be in by now, just. I wish I'd taken up those Italian classes and properly learned the piano but didn't. Do it. As Housman said, the land of lost content cannot come again.
But I also like the somewhat opaque observation of the American rock singer Bob Seger: I wish I didn't know now what I didn't know then.
On the subject of weight gain and loss, one of the greatest British success stories is that of Labour's Tom Watson, who used to be the party's deputy leader.
On Monday, June 20, 2022, The Telegraph interviewed him to find out his dieting secrets. The article has before and after pictures.
Excerpts follow:
In 2018 the former Labour deputy leader astounded everyone when he lost eight stone, going from 22st to 14st in two years and reversing his type 2 diabetes, going on to write the bestselling book Downsizing. 
Watson still admits to the occasional eating binge and has to resist temptation when he goes down the biscuit aisle in the supermarket:
Watson will never be free of the urge to eat sugar. The mere thought of a Hobnob can still have him salivating. If he finds himself needing to re-fuel on the go he'll grab a packet of turkey slices from the likes of M&S. "But I could so easily go to the biscuit aisle and eat a packet there and then," he says.
He has another book out about his weight loss:
Calling his new book Lose Weight 4 Life might at first seem a bit of a boast. As Watson says: "That's a heavy and onerous responsibility I've given myself there".
However, the title in fact refers to the cycle of small setbacks followed by resets that are inevitable.
Not every day will be a success, and those losing weight will have to adapt to good days and bad:
"You are losing weight for life because you're going to have good days and bad days. You're going to put a bit of weight on and have to learn how to put yourself in the mood to shift it. Whether it's logging your food that week, or starting to take your measurements, as long as you've got a reset programme that brings you back to the journey, you're going to be OK."
Multiple times during our interview he tells me that weight loss is a "journey, not a destination".
In Week One, he advocates:
creating and maintaining a log of food consumption along with one's weight;
preparing oneself mentally;
avoiding getting down when one has not lost weight;
taking it one day at a time and reviewing the food log to see if any bad habits are apparent. If so, those are the ones on which to focus.
He makes it clear that what works for him might not work for someone else:
Not everything he did, he makes clear, will work for everyone else, but it's a place to start.
His overall strategy is to adopt the keto way of eating:
Watson's reset is to go keto, cutting back on the carbs.
If he was a minister now he'd be reengineering the British breakfast away from sugary cereals back to Fay Weldon's 'Go to work on an egg', he says.
Cutting carbs also means cutting out beer:
… he hasn't had a beer in five years ("Too much sugar"), now favouring spirits such as vodka and gin.
Correct. Dry wine is also good with meals.
He also advocates the following:
not eating straight from the fridge; place your food on a plate and eat it with cutlery;
avoid snacking when going to parties;
don't despair if your clothes suddenly feel tight; recalibrate and carry on;
pay attention to what is going on in your life and how it can affect your eating habits;
build a support group of friends who can help keep you on track;
get plenty of sleep; lack of it can cause people to gain weight.
I have a lot of posts about the ketogenic diet, which also improves mood, just the thing one needs at age 40 and beyond.
In closing, to my readers in the Northern Hemisphere, best wishes for the summer!
And many happy returns to Prince William on his special day.
This is my final post on the events of the Queen's Platinum Jubilee Weekend.
For those who missed it, I have covered Trooping the Colour, the Service of Thanksgiving at St Paul's and the Party at the Palace concert.
Today's recap is about the fantastic pageant in central London and festive street parties around the nation on Sunday, June 5, 2022.
Before I go into that, however, there are two more things to cover from earlier in the weekend.
The first concerns lunch at the Guildhall following Friday's Service of Thanksgiving.
On Monday, June 6, Dan Wootton wrote about it for the Daily Mail (emphases mine):
The sense of disappointment within London's grand Guildhall was palpable.
One of the rooms hosting dignitaries and other invited guests had been left without a member of the Royal Family present to mingle and chat as promised.
The mood turned frosty when the upset attendees, who had expected to be hosted by a minor royal as they were served English sparkling wine and a buffet of traditional dishes like coronation chicken and smoked duck, were told by organisers it was because the Duke and Duchess of Sussex had turned down an invitation to attend.
But it wasn't just the public who were stunned at Harry and Meghan's notable snub following an awkward appearance at St Paul's Cathedral for the Service of Thanksgiving.
That carefully choreographed event had been derailed by the boos received by Harry and Meghan from onlookers as they entered and then departed the church where Princess Diana famously married Prince Charles – the worst nightmare for courtiers who have long feared normally polite monarchists might vocally turn on the couple after their unrelenting attacks on the institution since Megxit.
I've learned some members of the Royal Family and many senior courtiers were horrified at the detached and cold appearance by the exiled couple, who had also made the decision to fly out of the country before the Queen had even made her historic Buckingham Palace balcony appearance, alongside Charles, Camilla and the Cambridges, on Sunday evening.
Lady Colin Campbell spoke with Wootton on his GB News show Monday night. She, too, said the Sussexes were snubbed:
She added that the couple were deeply unhappy because the Jubilee has outshone their own 'brand':
At least Her Majesty was able to meet Lilibet, who celebrated her first birthday at the weekend.
In another news event not widely covered, the Queen's Baton Relay arrived in London on June 2 in advance of this summer's Commonwealth Games in Birmingham:
Commonwealth Games minister Nigel Huddleston (wearing a red tie) met with some of the participants on Saturday at the Tower of London:
The Commonwealth Games will be starting in Birmingham on July 28:
Street parties
At lunchtime, the weather was dismal in many parts of the UK.
The Mail on Sunday reported:
Royal superfans are set to brave the elements on the final day of the Queen's Platinum Jubilee weekend, amid fears today's £15million Pageant will be battered by thunderstorms.
The Met Office has issued a yellow warning for heavy rainfall and potentially even hail across much of England and Wales from midnight until 6pm this evening.
Forecasters have said that the bad weather – including downpours of up to 50mm an hour, and even hail – may cause travel disruption and flooding in some places, with parts of London and the South East, the Midlands, East Anglia most at risk.
In London, we had what I call Coronation Day weather. Coronation Day was on June 2, 1953. It was cold, damp and rainy.
The greatest of these lunch parties was the Big Jubilee Lunch at Oval Cricket Ground in Vauxhall, south London. Prince Charles and Camilla, Duchess of Cornwall, represented the Royal Family.
The Mail on Sunday has an article with so many photos, you will have felt as if you'd been there.
An excerpt follows:
Prince Charles today said he hopes 'bickering' does not return to Britain after the Platinum Jubilee generated a feeling of 'togetherness' across the country.
The Prince of Wales and Camilla, Duchess of Cornwall are tucking into the Big Jubilee Lunch at the Oval cricket ground in South London, where they marvelled at a 20ft tea table made entirely of felt and cut a big cake before toasting Her Majesty. 
Guests at the lunch have said that the future king remarked: 'When it comes to Monday are we going to go back to all the bickering again? Let's hope we don't do that.'
That is one thing Charles and I agree upon. Unfortunately, Monday's confidence vote about Boris Johnson put paid to that.
As for the rest of the nation attending street parties:
Britons are attending a record-breaking 12million parties and lunches today as they celebrate the Queen's astonishing seven-decade reign. 
Dear me. How was that even possible?
And there were more lunches, not only in the Commonwealth nations:
More than 600 Big Jubilee Lunches are being planned throughout the Commonwealth and beyond – from Canada to Brazil, New Zealand to Japan and South Africa to Switzerland.
How wonderfuul was that?
Meanwhile, in Windsor, Prince Edward and Sophie, Duchess of Wessex, attended a 'long lunch' just outside the castle gates:
… the Earl and Countess of Wessex are expected to join thousands of the Queen's neighbours for a record breaking 'long lunch' on the Long Walk outside the gates of Windsor Castle on the final day of the Platinum Jubilee celebrations.
Here is a photo montage of street parties and lunches across the UK, which the Eden Project has helped organise in an attempt to bring the nation together in unity:
Street parties are renowned for delightful sweet treats:
For once, Scotland had better weather than England.
Despite all their independence rhetoric as well as the SNP-run councils and the Scottish Parliament, Scots came out in force to celebrate the Queen.
Edinburgh, the capital, took the cake, according to The Times:
In Edinburgh, the street party capital of Scotland, neighbours laid tables and chairs outside their homes and shared a small mountain of home baking, wine and champagne to toast the Queen's landmark achievement.
Residents of 32 streets applied to Edinburgh city council to ban traffic for the afternoon, the most of any local authority area, which allowed long lunches and children's games to take place in safety …
In Rutherglen, South Lanarkshire, about 300 adults and children enjoyed a picnic in the town's Overtoun Park, as part of the Big Jubilee Lunch. With the Duchess of Rothesay as patron of the organisation, an estimated 85,000 similar events were taking place around the UK at the same time …
Eugenie Aroutcheff, organiser of the Rutherglen event, said the eco-friendly project in the park was designed to combat social isolation and loneliness in the community.
Following the pandemic, the emphasis this year is on getting neighbours and friends back together again.
I will have more on street parties in general. The consensus among some people is that we should not need a Jubilee in order to organise street parties. I could not agree more, especially as the next Jubilee is likely to be decades away — unless the Queen shows exceptional longevity. It's possible. Her mother died just days before her 102nd birthday.
The Platinum Jubilee Pageant
There was no time for the thousands of people organising and participating in the Platinum Jubilee Pageant to have a too leisurely sit-down lunch:
They were all busy making their final preparations for the last official event of the weekend:
In all, 10,000 people made this spectacular pageant possible. It was amazing, and I'm not all that keen on this sort of thing.
This was the parade route, which is quite long:
The theme was honouring the Queen and each of the seven decades of her reign:
The Royal Marines had been part of the official events since Thursday. They must have been exhausted. Here we can see a short video about their many rehearsals:
This video shows a few of the Pageant performers and the floats involved:
The acts were magnificent. The costumes and choreography were so creative. I've never seen anything like it.
Here's the full three-hour video as seen at the end near the Victoria Fountain in front of Buckingham Palace. All the Royal Family members and most of the politicians and dignitaries who were at Saturday's concert were there:
The Queen's third balcony appearance
Around 4 p.m., news emerged that the Queen would be travelling in from Windsor Castle to Buckingham Palace for a final balcony appearance, bringing an end to four days of celebrations.
Four generations of the Royal Family appeared on the balcony: the Queen, Prince Charles and Camilla, Prince William and Kate and their children.
One must object, however, to Prince William's entreaties the night before about saving the planet as he and his family took a private helicopter to London:
Hmm. Perhaps it's not the best look.
The Queen looked stunning in an emerald green outfit. She appeared before the crowd around 5:10 p.m.:
The crowds in The Mall ran to the palace as soon as her Standard (flag) went up sometime after 4 o'clock. When the Standard flies above any Royal household, the Queen is in residence:
Agence France Presse had lovely photos:
Chart-topper Ed Sheeran and a few other singers sang the National Anthem. Afterwards, Sheeran swiftly but sincerely wished everyone a safe journey home. The crowd dutifully dispersed. By then, the weather had improved.
The Queen's influence is worldwide
Incredibly, the Queen's Platinum Jubilee was celebrated even in countries that are not part of the Commonwealth, e.g. Thailand, Switzerland, Poland, Morocco and Portugal:
What a wonderful four-day weekend it was!
Long live our gracious Queen! Long live our noble Queen! Long live the Queen!
Saturday and Sunday, June 4 and 5, 2022, were a time of fun and frolic, ending the four-day Platinum Jubilee holiday.
As delightful as it was, unfortunately, the first news item on Monday morning was that Prime Minister Boris Johnson would undergo a vote of confidence early that evening.
Sir Graham Brady, the chairman of the 1922 Committee, the Conservative group of backbench MPs, made the announcement at 8 a.m.:
He gave a short press conference outside the Palace of Westminster:
Brady had already received 54 letters from Conservative backbenchers, the minimum number of no confidence letters needed — 15% of Conservative MPs — in order to trigger the vote:
He had received most of them before the Platinum Jubilee celebrations started. He probably has more than 54 letters; someone on GB News said that he had received 83.
Sir Graham arranged a time for Boris to have right of reply to his party's MPs, scheduled for 4 p.m.
GB News interviewed a number of Conservative MPs during the day. Those supporting Boris said that MPs calling for him to stand down are either Remainers, those who never liked him, those who never received a Cabinet post and those who fell out with him and were reshuffled from Cabinet. Some of the MPs falling into the last three categories voted for Brexit.
It's a pity that Boris's premiership has been far from perfect, unlike the resplendent appearance of the Duchess of Cambridge:
Most of the viewers writing into GB News are Boris supporters. This was the result of Dan Wootton's Monday night poll on whether Boris should lead the Conservatives into the next election (2023 or, more likely, 2024):
Jacob Rees-Mogg, former Leader of the House and current Minister for Brexit Opportunities, tweeted that rebel MPs should remember that voters elected Conservative MPs, i.e. Boris, therefore, for MPs to depose him implies that people's votes do not count. As such, Conservatives could lose the next election largely for that reason:
UPDATE — The 1922 Committee announced the result of the vote at 9 p.m. Boris has won but not by as big a margin as John Major in the 1990s or Theresa May a few years ago:
Speaking after Sir Graham Brady announced the vote result, Boris said that the Government can move on and focus on the things that 'really matter':
Jacob Rees-Mogg, a monarchist, no doubt thoroughly enjoyed the Platinum Jubilee weekend and tweeted a Telegraph editorial which said that the Queen has increased the UK's love of the monarchy:
Interestingly, the editorial is dated June 1, the day before the long weekend.
However, it was spot on, because Jubilees have united the nation like nothing else, other than the Olympics and Paralympics. This is why (emphases mine):
Since we have no national day in the United Kingdom, the four significant jubilees of the Queen's reign have each served to reassert a patriotism that is always present but only occasionally allowed to flourish.
People need events such as these to feel a sense of belonging beyond our immediate family, neighbourhood or region. To manifest itself through the Queen, rather than a nebulous concept of nationhood, makes it more personal – a relationship that is never possible between citizens and an elected politician.
While a proportion of her subjects will recall the reign of her father, or even her uncle and maybe her grandfather, for the vast majority of the population the Queen is the only head of state we have known – a constant companion through our entire lives, the still point in an often turbulent world.
In a statement in February to mark her accession, the Queen signed off as "Your Servant", which is how she has always seen herself. As the heir-presumptive in 1947, still not expecting to take the throne for many years, she gave a radio broadcast to declare: "My whole life, whether it be long or short, shall be devoted to your service and the service of our great imperial family to which we all belong."
Mercifully, it has turned out to be a long life and Her Majesty has more than lived up to the pledge she gave then …
With that, let us look at the Jubilee events of Saturday, June 4.
The Queen did not attend one of her favourite racing events, the Epsom Derby. She watched it on television instead:
The Princess Royal, Princess Anne, represented her mother at Epsom. I do wish Anne could succeed her. She does so much unsung work for charity — and we have no idea what she thinks about climate change:
Forty jockeys wore the Queen's silks in honour of her 70-year reign. She has met some of them:
Princess Anne was not the only member of the Royal Family representing the Queen in the UK that day.
Prince Edward and Sophie, Countess of Wessex, travelled to Northern Ireland for official engagements:
The following video shows the Queen on her previous visits to the province also known as Ulster:
The Cambridges had an equally busy day, especially the children.
The Countess of Cambridge, better known as Kate, made cupcakes with the children for a Sunday street party in Cardiff:
The family also visited Cardiff on Saturday:
In the evening, they attended the concert, the Platinum Party at the Palace:
Earlier, while in Cardiff, they were able to meet performers and planners for the Welsh contribution to the concert:
As happened during the Diamond Jubilee, the concert was a true son et lumière — sound and light — experience:
There was a terrific light show with drones. This bit with a corgi dropping a bone is amusing:
Although the Queen was in absentia, she opened the show with a brilliant comedy sketch she secretly recorded in March with Paddington Bear.
The Sunday Times has the story:
At 96, the Queen showed she has lost none of her humour, starring in a surprise televised sketch with the fictional bear from darkest Peru. The skit opened the Platinum Party at the Palace, a live concert at Buckingham Palace broadcast by the BBC.
It echoed the James Bond spoof at the opening ceremony of the 2012 London Olympics, in which she and her corgis appeared with the actor Daniel Craig at the palace, and the Queen later appeared to jump out of a helicopter and parachute into the stadium.
During her encounter with Paddington in the crimson drawing room at Windsor Castle, the Queen laughed as the clumsy bear caused chaos, accidentally depriving her of a cup of tea, glugging directly from the spout of the teapot and spraying her footman with cream from a chocolate éclair.
As he showed Her Majesty the marmalade sandwiches he stores under his red hat, the Queen prised open her black Launer handbag, confiding, "I keep mine in here," before closing her bag and wryly observing: "For later."
Paddington, who is created with CGI and voiced by the actor Ben Whishaw, congratulated the Queen on her historic reign, wishing her a "happy jubilee, Ma'am" and adding: "And thank you. For everything." The Queen replied: "That's very kind."
The Queen has worn Launer handbags since 1968. She awarded them with a Royal Warrant many years ago and visited their factory in 1992. A Launer is hardly a handbag in which one would store marmalade sandwiches.
The sketch had to segue perfectly into Queen's — the band's — performance:
Rosie Alison, of Heyday Films, which produced the two Paddington films and is making a third this year, said: "Filming Her Majesty's tea party with Paddington Bear was such an emotional day for the entire crew. All of us were in awe of the Queen's wit, warmth and radiant aura as she patiently engaged with a polite, clumsy but very well-intentioned bear. Of course, she shone, and put all of us at ease."
Mark Sidaway, executive producer of the BBC's Platinum Party at the Palace, said: "We were thrilled and honoured when we learnt Her Majesty had agreed to run with this touching yet joyful idea the team had come up with — although it was slightly nerve-racking ensuring it all blended seamlessly with the live performance from Queen."
One of my readers, Sylvia, sent in the link to a Mail article which has a link to the full video and terrific concert photos. Many thanks, Sylvia!
This version has the addition of the Monarch and Paddington Bear tapping their tea cups to Queen's opening number. We also get a glimpse of the crowd as it was at that moment:
Here are more scenes from the concert, which featured much musical talent from past and present, including Rod Stewart, Elton John, Duran Duran and Diana Ross. The following video shows more of the drone light displays, which were amazing:
At the concert, Princes Charles and William paid tribute to the Queen.
What follows comes from The Sunday Times report.
William spoke first:
Earlier in the evening, Prince William, 39, an ardent environmentalist, used his tribute to hail his grandmother's calls over the years to protect the planet and spoke of his "pride" that "my grandfather and my father have been part of those efforts". Sir David Attenborough also gave a tribute praising the royal family's commitment to conservationism.
Before William appeared on stage, the German composer Hans Zimmer and an orchestra performed a specially arranged version of the Planet Earth II Suite, followed by a performance by the Royal Ballet, as words from the Queen's 1989 Christmas message, focusing on the environment, were broadcast: "The future of all life on Earth depends on how we behave towards one another and how we treat the plants and animals that share our world with us. We share the Earth as human beings. All of us. And together as the nations of the world will leave it to our children and children's children. We must be kind to it for their sake."
William called his grandmother the Queen 'of hope':
A clip from the Queen's message to COP26 last year was also shown.
Charles said, in part:
Taking to the stage in front of Buckingham Palace, which was illuminated with images of the Queen personally chosen by Charles, the prince was cheered by a crowd of more than 20,000 as he addressed his mother, who was watching on television from Windsor Castle.
"Your family now spans four generations. You are our head of state. And you are also our mother … Looking back, we think of the countless state occasions that are milestones along this nation's road. And you will think of red boxes, filled with government papers, at the end of the day … We think of all you have done to make the Commonwealth such an important force for good. You continue to make history" …

"I know what really gets my mother up in the morning is all of you, watching at home.
"You have met us and talked to us. You laugh and cry with us and, most importantly, you have been there for us, for these 70 years. You pledged to serve your whole life — you continue to deliver. That is why we are here. That is what we celebrate tonight. These pictures on your house are the story of your life — and ours. So, your Majesty, that is why we all say thank you."
He ended his tribute by calling for "three cheers for Her Majesty".
Here is the video:
Members of the Royal Family were out in force. The Sussexes did not attend, however.
Many politicians also attended, including Boris and his wife Carrie, Labour's Sir Keir Starmer, Scotland's First Minister Nicola Sturgeon and her husband, the Welsh First Minister Mark Drakeford and the Mayor of London Sadiq Khan.
The weather in London held out for Saturday. However, all changed overnight.
I'll cover Sunday's Platinum Jubilee Pageant tomorrow.
On Thursday afternoon and evening, I watched GB News's wall-to-wall commentary on the Queen's Platinum Jubilee. It has been excellent.
GB News is available worldwide, live and on video.
Nigel Farage was in London for Trooping the Colour and said that the parade and the enthusiasm of everyone he met elsewhere was very moving, indeed:
Retired Royal correspondent Michael Cole, who had watched the Coronation in 1953 as a little boy on his family's brand new television set, told Farage that he felt the same way:
Continuing on from Thursday's post on the Platinum Jubilee, likely to be a one-off event in British history, here is the marvellous flypast that took place after Trooping the Colour:
That evening, the Queen symbolically set off the beacon lighting around the UK and Commonwealth nations:
This video shows how the lighting unfolded at Windsor Castle …
… and here we can see them lit up around the world:
On Friday morning, June 3, a Service of Thanksgiving for the Queen's 70-year reign took place at St Paul's Cathedral in the City of London.
The evening before, Buckingham Palace announced that the Queen would not be attending, having suffered 'discomfort' after Trooping the Colour. She made a second appearance on the balcony to acknowledge the military personnel and officers participating.
However, the BBC commentators told us that she was watching the broadcast as it unfolded on television.
Interestingly, Queen Victoria arrived for her Diamond Jubilee at St Paul's Cathedral in 1897 only to find out that she could not exit her carriage because of ill health. When everyone inside found out, they all — clergy included — went outside to conduct the service there:
The Times's Valentine Low wrote the following about Elizabeth II:
The Queen may not have been able to take part in the Trooping the Colour ceremony on Horse Guards, but she takes her role as Colonel-in-Chief very seriously. Her decision to make that extra appearance was prompted by the same motivation that saw her make a last-minute appearance at the opening of the Elizabeth line: her unwavering sense of duty.
The Queen will be extremely disappointed at not going to St Paul's. She has a sincere religious belief, and takes her role as head of the Church of England seriously too …
For the moment, the jubilee remains all about the Queen: wherever she is.
Personally, I would have had the Service of Thanksgiving at St George's Chapel at Windsor Castle. The Queen returned to the castle after lunch with the Royal Family following Trooping the Colour.
The Sussexes attended the lunch at Buckingham Palace. They did not appear on the balcony as they are not working members of the Royal Family.
However, once at Windsor, where Archie and Lilibet stayed while their parents were in London, the Queen finally got to meet her newest great-grandchild:
The Daily Mail article has the order of the Service of Thanksgiving, which was traditional and dignified in all the best Church of England ways. Why can't more C of E services be like that?
St Paul's Cathedral also has the Order of Service as it was printed for those attending:
Crowds had gathered outside by 6 a.m. in the limited space Paternoster (Our Father) Square affords:
Attending these services as invited guests or military guard requires a bladder of steel and optimum decorum. Waiting for everyone to arrive takes longer than the actual service.
Today's service welcomed as guests the charity sector, military cadets, Girl Guides, Boy Scouts, Commonwealth dignitaries, the military, politicians past and present as well as the extended Royal Family.
The public sector were there, too:
Outside were a military guard as well as military representatives from the Commonwealth nations. They had to stand perfectly still as the guests filed into the cathedral.
Here is another set of guards inside:
Musicians played traditional music. The Royal Marines provided the brass accompaniment. The Royal Air Force played the closing fanfare introducing the National Anthem, which concluded the service. Everyone sang his/her heart out. I've never heard anything like it:
Former Prime Ministers were in attendance: Sir John Major, Tony Blair, Gordon Brown and David Cameron. Brown and Cameron brought their respective wives, Sarah and Samantha.
Members of the Cabinet, including Defence Secretary Ben Wallace, Foreign Secretary Liz Truss and Home Secretary Priti Patel, attended.
Opposition leaders Sir Keir Starmer and Sir Ed Davey were there, along with Scotland's First Minister Nicola Sturgeon and her husband.
London Mayor Sadiq Khan and his wife also attended.
Prime Minister Boris Johnson got a huge and prolonged cheer when he arrived at the cathedral, accompanied by wife Carrie.
These photos show Boris and Carrie in the main photo. On the top right are the Camerons and on the bottom right are the Blairs, Tony and Cherie:
The only others who got louder cheers were the Sussexes …
… and the Cambridges:
I have read media reports that the Johnsons and the Sussexes were booed. I watched the proceedings on television. What I heard were most definitely cheers for both couples.
A royal expert commenting on the service said that, where the Queen is concerned:
nothing happens by chance.
Therefore, we can conclude that the fact that the Sussexes arrived by private car and got their own mini-procession down the aisle of St Paul's was an instruction from the Queen (see second tweet):
The couple sat near the front, next to Princesses Beatrice and Eugenie, who were with their husbands.
The minor Royals arrived in a large black coach (bus). It took ages for them to file in, as they shook hands with a long line of Anglican clergy, including the Bishop of London, the Right Revd and Right Hon Dame Sarah Mulally, who had a lucrative career prior to entering the priesthood.
The clergy wore elaborate crimson and gold copes which were created for George V's Silver Jubilee service in 1935. Most of them looked as good as new.
Yeoman Warders (Beefeaters) from the Tower of London stood behind them. They were on official duty guarding those inside the cathedral.
You can see both below:
Prince Edward and the Duchess of Wessex brought along their children. I really like Sophie. So does the Queen:
Prince Charles and the Duchess of Cornwall were the last to arrive:
By now, readers might be wondering who the gentleman wearing ermine is.
He is the Lord Mayor of London — the City of London, that is. This is a rotating one-year position and the new Lord Mayor assumes his responsibilities beginning every autumn at the Lord Mayor's Show, a parade in the City, which is the oldest part of London and still serves as the financial district.
The Lord Mayor of London is in charge of the City and, in that district, is second in power only to the Queen. Therefore, Prince Charles is subordinate to him while within those boundaries.
For centuries, until the Great Fire of 1666, that part of London was the capital, outside of Westminster, which was some distance away.
Everyone lived and worked there unless they had responsibilities at the heart of government in Westminster, which was most easily accessed by boat along the Thames.
Everywhere else that is now very much a part of the capital was a rural suburb until a few hundred years ago.
From that, we can better understand the importance of the Lord Mayor of London's historical role.
The Lord Mayor has several swords, now ceremonial, that he uses. However, each sword has its own role. Today's was the sword of state. If the Queen had been in attendance, he would have worn his most important sword.
The Lord Mayor's assistant also carries a sword and wears a mink hat for ceremonial occasions:
You can see him outside the cathedral, hands resting on the sword, just immediately to the left of the main entrance:
Returning to the service, these chairs were for Prince Charles and the Duchess of Cornwall:
Prince William and the Duchess of Cambridge sat right next to them in ordinary chairs:
Here is a view of what the congregation saw — the main altar, the choirmaster and the men and boys choir:
Boris Johnson delivered the New Testament reading, Philippians 4:4-9, which one can imagine that the Queen selected personally, as it truly gave us a message about our present circumstances and the transition of the monarchy. We are to think on higher things — and not worry:
Rejoice in the Lord always; again I will say, Rejoice. Let your gentleness be known to everyone. The Lord is near. Do not worry about anything, but in everything by prayer and supplication with thanksgiving let your requests be made known to God. And the peace of God, which surpasses all understanding, will guard your hearts and your minds in Christ Jesus. Finally, beloved, whatever is true, whatever is honourable, whatever is just, whatever is pure, whatever is pleasing, whatever is commendable, if there is any excellence and if there is anything worthy of praise, think about these things. Keep on doing the things that you have learned and received and heard and seen in me, and the God of peace will be with you.
The Archbishop of York, the Right Revd Stephen Cottrell, gave the sermon, as the Archbishop of Canterbury has coronavirus, along with Prince Andrew.
The Archbishop of York's sermon began with a brief discourse on how seriously the Queen took her Christian duties and ended on a lighter note with references to her favourite pastime, horse racing, particularly apposite as the Derby is on Saturday. Her Majesty is not expected to attend:
Children from the Commonwealth took turns in giving the prayer intercessions.
After the service, guests went to the Guildhall for lunch:
Meanwhile, Britons up and down the land gathered for street parties:
Thankfully, it was another reasonable day in London, dry and partly cloudy.
On Saturday evening, another spectacular concert in the style of those for the Golden and Diamond Jubilees will take place in front of Buckingham Palace.
On Sunday, a celebratory pageant will take place in the same location.
I plan to have more posts next week on the importance of the Queen's 70-year reign as well as the many social and political changes during that time.
The Queen's Platinum Jubilee celebrations began on Thursday, June 2, 2022.
A special Bank Holiday in the UK was declared months ago, and Britons have a public holiday on June 2 and June 3, taking us into a very special weekend.
The Queen's Platinum Jubilee is an historic first. Never before has a British monarch celebrated a 70 year reign:
This is her message of thanks to the people of the UK and the Commonwealth countries:
June 2 is also the 69th anniversary of Elizabeth II's coronation. The weather right now has been very similar to that time in 1953: cool and rainy.
Below is the chair in which 26 British monarchs have been crowned. It is kept in Westminster Abbey. Although it looks quite worn — and, yes, there is schoolboy graffiti on it — on Coronation Day it is covered with expensive fabric and cushions to look regal:
The Queen's coronation needed a year to arrange, so it could not have taken place in 1952, when she suddenly acceded the throne following her father's — George VI's — sudden death that year.
This three-minute video has clips of the coronation ceremony, held on a cold, rainy June day at Westminster Abbey, during which participating adults and children alike were in great discomfort from the chill, even if it doesn't look like it:
Today's — Thursday's — big event was Trooping the Colour.
Trooping the Colour celebrates the monarch's birthday. It used to be held on the actual date of birth. Edward VII's was in November, when the weather is cold and damp. Therefore, he had the date changed to June. Since his time, the monarch has two birthdays, so to speak: the actual one and the official one, marked by Trooping the Colour.
This year, it is two weeks early to tie in with the Platinum Jubilee weekend celebrations.
Because of her mobility issues, the Queen was not at Horse Guards Parade for this auspicious anniversary. Instead, she appeared on the balcony of Buckingham Palace to acknowledge those from the military who took part.
Gun salutes and a Royal Air Force flypast also took place:
Returning to Trooping the Colour, because of coronavirus restrictions, the military parade took place at Windsor Castle. This year is the first time in three years that it has been at Horse Guards Parade, so additional preparation was needed to make sure that everything was perfect.
This video gives a short insight on Trooping the Colour and the work that goes into making the Queen's official birthday a special one:
Here is a quiz question on the Irish Guards:
This is the Irish Guards' mascot, Seamus:
Horses are also an integral part of Trooping the Colour. They are groomed more than usual. Their many brasses must be perfectly polished, too:
Many hours of rehearsal are involved. The 251 Signal Squadron makes sure that everything happens when it should. It makes one wonder how they survived without radios decades ago. The parade must have been that much more onerous. The Queen would have known what was poorly timed:
Trooping the Colour dates back to the mid-18th century. The following photos show the Queen — then Princess Elizabeth — as well as other members of her family over the past century:
When the Queen actively participated in her Birthday Parade, she wore a modified military uniform. She served as an Army mechanic during the Second World War:
Although the Queen was at Buckingham Palace this year, members of the Royal Family attended, with Princes Charles and William and Princess Anne taking the salutes as the military passed by:
This was the scene at the Mall early on Thursday morning:
People were told that public viewing areas were at full capacity and to make other arrangements:
A Telegraph associate editor tweeted that onlookers gathered early in the morning:
The Mall was full by 9 a.m., 90 minutes before Trooping the Colour began:
Those fortunate enough to watch proceedings from Horse Guards itself dressed to the nines:
Meanwhile, back at Buckingham Palace, the Queen's great-grandchildren looked forward to a splendid day:
Shortly before the Birthday Parade took place, the Royals set off for a horse-drawn carriage journey down The Mall to Horse Guards:
They waved to those lining The Mall …
… some of whom enjoyed Champagne and a song or two:
The Royal children were thrilled:
Prince George is clearly having the time of his life as he experiences his first Jubilee, writes Gordon Rayner.  
As his carriage drove down the Mall, George, sitting with his siblings opposite his mother the Duchess of Cambridge, said: "Wow. This is GREAT!"
The Duchess said to her children: "This is wonderful! look at all these people!"
Princess Charlotte also said "wow" as she saw the crowds, and as the carriage reached Horseguards Parade Prince George asked the Duchess: "Mama, where does this stop?"
They watched the parade from a balcony (see circled area):
Afterwards, everyone returned to the balcony at Buckingham Palace to await the 82-gun salute and the RAF flypast:
When the Queen appeared, the crowds erupted with joy:
The Royal Navy and the Royal Marines will be participating in the Platinum Jubilee Pageant on Sunday at Buckingham Palace:
Meanwhile, in news across the English Channel, Trooping the Colour was the main story this morning in France, at least on their talk radio station RMC.
And Emmanuel Macron sent in warm words of praise for the Queen:
He gave her a thoroughbred gelding named Fabulous — Fabuleux de Maucourt — to mark the happy occasion of her Platinum Jubilee:
Friday's big event is a service of thanksgiving for the monarch's reign at St Paul's Cathedral.
On Saturday, the younger Royals will travel around the country to participate in various events.
Meanwhile, towns, cities and villages up and down the country will hold local events, including street parties, throughout the weekend. While the weather might be good today, Sunday's is forecast to be very much like that of Coronation Day in 1953.
The State Opening of Parliament is always a grand affair.
Now that I am retired, I have been able to watch three of them, thanks to Boris Johnson. We had the first of the three after he erroneously prorogued Parliament in the autumn of 2019. The second followed the election in December that year and now there was today's, on Tuesday, May 10.
In my April 29 post, I wondered whether the Queen would give the speech about the upcoming legislation (emphases mine):
The new session will begin on Tuesday, May 10, with the Queen's Speech. One wonders if she will be there in person or delegate Prince Charles to deliver it for her.
I was not wrong:
ITV's Royal Editor, Chris Ship, explains how this delegation works:
Even PARLY, which covers all things going on in the Palace of Westminster, missed that one:
The first photo was from the last State Opening of Parliament. Note the thrones. Today, Tuesday, May 10, the Queen's throne was removed and Prince Charles read the speech from the Consort's throne.
The Government writes the Queen's Speech, even though it is read in the first person. As Charles was reading it, they changed 'My Government' to 'Her Majesty's Government'.
Prince Charles and Camilla, the Duchess of Cornwall, arrived at the Palace of Westminster together:
Prince William arrived separately:
Although the Queen was not present, the usual regalia — showing the Head of State's authority — arrived and were placed on the dais in the House of Lords after having been examined in the Robing Room:
Chris Ship, posted the following Twitter thread.
Black Rod — Sarah Clarke — walked behind Charles and Camilla for part of the procession:
Prince William followed. However, the crown, hat and maces were at the head of the procession:
Once the procession has finished, Black Rod goes to summon the House of Commons. This dates back to centuries ago when there was animosity between the Lords and the Commons. Black Rod used to have the Commons door slammed shut in his face after knocking the first time. That response was to show that MPs were in charge of making law rather than hereditary peers (as they were back then), but they leave that part out now:
The Speaker of the House of Commons and MPs then follow Black Rod out of the chamber to the House of Lords, where they stand in back to hear the Queen's Speech.
Meanwhile, peers are comfortably seated and wearing their formal robes.
The following tweets are highlights from the Queen's Speech:
And we can't forget levelling up, which continues in the new session of Parliament:
Finally, there was a mention of this year's Platinum Jubilee:
Afterwards, MPs return to the Commons for a week-long debate on the Queen's Speech. The debate is known as the Humble Address. A different aspect of proposed legislation is discussed each day:
There are two other arcane traditions, also relating to ancient history when MPs were occasionally at serious loggerheads with the monarch:
On another historical note, the first image from the 19th century shows Queen Victoria in the old Palace of Westminster which burned down some years later. The second image shows the current one, built afterwards:
In closing, there are 38 proposed pieces of legislation for this session of Parliament. However, there is no obligation for the House of Commons to bring each one to fruition. Often, that does not happen.
Critics have complained that the Queen's Speech was too vague, but the Government does not wish to be too prescriptive and be held to every jot and iota. This is particularly true of sensitive issues such as the Northern Ireland Protocol and other Brexit issues, which are part of a process.
As they say, a week is a long time in politics often driven by unforeseen events. Better too vague than too specific. Details of necessary legislation can be ironed out later in parliamentary debates.
On Sunday, January 9, 2022, the Duchess of Cambridge, popularly known as Kate, turned 40:
Paolo Roversi took beautiful photographs of the Duchess to mark the occasion. They will be permanently displayed in London's National Portrait Gallery. Prior to that, they will be touring in three places that were pivotal to the Duchess's life: Berkshire, the county where she grew up; St Andrews, where she went to university and Anglesey, where she and Prince William lived when they first married:
Paolo Roversi definitely brought out the best in his subject:
The portrait of the Duchess in her red dress made the cover of half the Sunday papers:
The third portrait can be seen in an article in The Sunday Times: 'Kate Middleton at 40: how the Duchess of Cambridge is preparing to be Queen'. Excerpts follow, emphases mine.
The paper's Royal Editor, Roya Nikkhah, points out that Kate's fit with the Royal Family is excellent:
From Diana to Fergie to Meghan, royal brides' discontent with the institution is renowned. But more than ten years after marrying in, the Duchess of Cambridge celebrates her 40th birthday with a high level of the personal and professional happiness that has eluded some royal wives.
That is no mean feat for a young woman who has been so exposed for so long.
The past two years have been, to say the least, turbulent for Kate and her family …
How Kate copes
The Duchess has borrowed behaviours from the Queen and the late Queen Mother.
She eschews drama:
Jamie Lowther-Pinkerton, one of the Cambridges' closest friends and advisers, their former principal private secretary who is godfather to Prince George, assesses Kate's coping mechanism: "She has that almost old-fashioned, Queen Mother attitude to drama — she just doesn't do it."
An image of the duchess arriving at the Duke of Edinburgh's funeral in April last year is telling. Taken a few weeks after Harry and Meghan's interview with Oprah Winfrey, which included accusations of racism in the royal family, Kate appears composed but defiant.
The Queen must admire her granddaughter-in-law quite a lot, because she promoted her to:
Dame Grand Cross, the highest female rank in the Royal Victorian Order, awarded personally by the monarch for services to the sovereign — a sign of her gratitude to the woman on whose shoulders so much expectation rests. 
One source thinks that the Duchess takes a lot of her cues from the Queen:
A royal source who has known Kate from the start believes she has quietly observed Her Majesty's game plan and successfully adopted many of her tactics: "She will be queen for a long time, and knowing her, she will have thought, 'Who is my role model here, who has done this really well? Who do I learn from to lay down and build the foundations for the long game, to stay solid, strong, calm and confident, without giving up too much of myself?' I think she has taken a lot from the Queen."
Prince William's greatest support
Sources interviewed agree that the Duchess is her husband's greatest source of support:
A close friend says: "Kate has a way of calming William down and knows how to be really affectionate and gentle. But she is 100 per cent loyal to him and has a shaft of steel running up her back when she needs to deal with stuff that's unpalatable." One of William's closest friends puts it bluntly: "He has had a year from hell and she has been fantastic supporting him."
William is the first to acknowledge his wife's diplomacy. "Catherine is a peacemaker," he told a friend. "She's much better than me, she wants everyone to be aligned." When the royal party emerged from St George's Chapel in Windsor after Prince Philip's funeral, Kate broke the ice chatting to Harry, leading William to follow suit. In July, when the brothers were briefly reunited again at Kensington Palace to unveil a statue of Diana, Kate did not join them publicly but worked her magic out of sight before the brothers emerged into the glare of the world's media.
"William was still furious," says a close friend. "He had taken the view that he'd only give so much. He just didn't want to go there [with Harry]." An aide says: "[Catherine] was amazing behind the scenes when Harry came." The event went off without a hitch.
'Twas ever thus, says a former courtier, who points to the royal trio's Heads Together campaign launched in 2016 to raise awareness around mental health: "It was completely her idea. She was very keen for the three of them to do something powerful together equally. She cared a lot about William's relationship with his brother."
St Andrews days
Incredibly, Prince William and Kate Middleton managed to keep the early months of their relationship at university out of the eyes of the media. Throughout it all, Kate remained level-headed:
William and Kate met at the University of St Andrews in 2001, where they were initially in the same halls of residence and reading the same degree, although William switched from art history to geography. Kate briefly dated law student Rupert Finch in her first year. She and William became a couple in 2003, managing to stay under the radar until April 2004 when The Sun broke their cover, publishing photographs of them skiing. Kate's world changed for ever. Yet she did not. "She was always the same, from when she didn't know she was going to be William's wife to after the engagement," says a close friend of the couple. "She never changed her manner with anybody."
She can credit her parents' success in their own party-planning business for her composure:
… she moved in upper-class circles that made the transition into royal life a relatively smooth one.
Enduring love
Those who know the couple say they are still very much in love and became good friends first:
That ease came from a solid friendship before romance blossomed. As William said in their engagement interview in 2010: "We ended up being friends for a while and that was a good foundation. Because I do generally believe now that being friends with one another is a massive advantage."
One of their closest friends says a spark was there from the start. "He found her really attractive and they're the couple that still really fancy each other, there's still a strong attraction. She finds him hilarious, they're very into each other."
Handling the media
During the couple's courtship, Kate had no police protection until her engagement:
… Kate had a rough ride from the start. After their relationship became public she was hounded by the paparazzi, who camped outside her Chelsea home, chasing her down the street. When it emerged she was working as an accessories buyer for the fashion label Jigsaw, photographers followed her as she went to buy her lunch. A friend tells me Kate was even chased late at night by several men in a car, which she found "terrifying".
William's team did all they could to help, but until he put Diana's ring on her finger Kate was on her own without police protection. "It was constant. She coped with it admirably, given how intrusive it was," says a former royal aide. The onslaught continued for years. After her job at Jigsaw became too difficult with the paparazzi, she went to work for her parents' party-planning business and was attacked for being a "Waity Katie" who was biding her time until William made an honest woman of her. Reports that some in William's circle nicknamed her "Doors to Manual", in a reference to her mother Carole's former career as a flight attendant, are said to be an "urban myth" by those close to the prince, but the future queen did not have it easy.
"It was never water off a duck's back, but she has extraordinary strength of character and resilience," says the aide. "I've never once seen or heard of her losing her temper. She went into it with her eyes wide open and her brain engaged. She is a sound, grounded person who knows herself well."
Kate displayed the same sang-froid at her wedding. She was composed throughout.
Early married life
The Cambridges spent their first few years of married life in Anglesey. The Prince was an RAF search and rescue pilot.
Kate found adjusting to life as a Royal daunting at times but wanted to do everything properly:
… Kate carefully planned her approach to learning how to become a future queen. "She was absolutely daunted by it and it was overwhelming at times," says one of her closest friends. "Everyone wanted her to be the next Diana — people had this Diana hole they wanted to put her into. There was constant 'what are her [campaigning] issues going to be?' William was protective in making sure she had time and space to acclimatise to public life and not feel pressured."
With charities clamouring for her attention, Rebecca Priestley, a confidante and adviser from 2011 and her private secretary from 2012 to 2017, helped Kate shape her new role. "Catherine knows every decision is for the rest of her life, everything is for the long game," Priestley says. "She was aware she wasn't an expert in any one field and she wanted to educate herself first, then shine a spotlight where needed. It was a 'listen and learn' approach rather than immediately becoming patron of a charity. We did a lot of under-the-radar visits before the public engagements."
… Some of the media's obsession with her style over the substance of her work is a source of frustration, one that cut deep when she was starting her public life. A close friend says: "When she goes to the Bond premiere or is at Trooping the Colour, of course she puts on the 'uniform' of the role. But what was enormously frustrating and difficult for her, especially in the early days, was she was going out and doing the work she was interested in and was hugely important to her, and people just talked about what she was wearing."
When Kate made her first public speech in March 2012, at the Treehouse hospice in Suffolk, she wore a high-street dress that her mother, Carole, had previously worn to Royal Ascot. "There she was meeting with hugely vulnerable children and families, and the dress was the story," says the friend. "She said she found it 'a bit demoralising'."
Motherhood
The Duchess does what is best for her family:
Another close adviser says: "How she operates is not reactive. She has stuck to the path that she knows is right for her and her family. It's not about the quick win."
She says that she had a happy childhood, which the Prince says has made home life a pleasure:
Family is everything to Kate and she remains close to her parents and siblings. "I had a very happy childhood," she has said. "It was great fun — I'm very lucky, I've come from a very strong family — my parents were hugely dedicated to us." That stable family unit was a big draw for William when they met, and continues to be his compass. William has told a friend: "Catherine has made me realise the importance of family. As you know, family hasn't always been an easy thing for me."
In interviews, the Duchess, mother of three, admits to having the same challenges as any other mum:
Kate has always presented the unflappable demeanour of a mother who seamlessly balances the demands of a very public role with the challenges of raising George, eight, Charlotte, six, and Louis, three. But in February 2020 she let the mask slip a little, in a frank admission of wrestling with "mum guilt" and how parenthood had "pulled" her to the "toughest and most unknown places". On the Happy Mum Happy Baby podcast she admitted struggling with "the juggle" of being "such a hands-on mum", being riddled with "doubts and questions about the guilty element of being away for work" and always "questioning your own decisions and judgments". It took her time to shed the guilt of having a nanny and housekeeper to share the load: "It was a real weight off my shoulders [to realise] that actually it's not totally my responsibility to do everything because, you know, we all have good days and bad days."
It was rare to hear Kate nattering away unscripted, and an unusually candid insight into what matters to her: "Is it that I'm sitting down trying to do their maths and spelling homework over the weekend? Or is it the fact we've gone out and lit a bonfire and sat around trying to cook sausages that hasn't worked because it's too wet?" Kate revealed she adopted hypnobirthing techniques and had "really quite liked labour", but found the prospect of emerging on to the steps of the Lindo Wing for a photo call hours after giving birth a "slightly terrifying" but necessary part of the job. "We're hugely grateful for the support the public had shown us, and for us to be able to share that joy and appreciation with the public I felt was really important," she said.
A close friend gives the unvarnished take on how Kate really feels about sharing the most personal moments of her life with the nation. "She accepts and understands that in their position this stuff needs to happen. But it's not easy for her, particularly with the babies. Standing there after just having a baby, feeling exhausted, those moments take a huge amount out of her. It's hard work because she's a normal woman with all the vulnerabilities and realities all women have. It is part of their life, she doesn't resent it but it takes a lot of effort."
What an exceptional woman. I wish there were more women just like her.
Many happy returns to the Duchess of Cambridge!
On Sunday evening, November 21, 2021, I watched a GB News interview featuring former Royal butler and etiquette expert, Grant Harrold, on whether Prince Charles should abdicate for Prince William when the time comes.
Mark Dolan interviewed Harrold, who took the traditional side of the argument, affirming that Prince Charles should become King. Former Labour MP Stephen Pound from London said that the Prince should abdicate.
Short clips follow:
The full interview, which is 20 minutes long, follows:
In other Royal news, the Queen has recovered from her sprained back which prevented her from attending London's Remembrance Sunday ceremony last week.
Last week, Prince Charles and the Duchess of Cornwall, visited Jordan and brought back with them several vials of holy water, a customary gift to the Royal Family from Jordan. The holy water is used for christenings.
Yesterday, a rare double christening of the monarch's two great-grandsons took place at Windsor Royal Lodge. Fortunately, the Queen was able to attend:
Returning to the Royal butler, I was struck by his courtesy in the face of a difficult subject. An abdication is a fraught subject and Edward VIII's was a difficult period for the British when it took place in the 1930s. Yet, every cloud has a silver lining. George VI's accession to the throne resulted in Elizabeth II succeeding him in 1952.
GB News host Mark Dolan emphasised Grant Harrold's expertise in etiquette. Investigating his Twitter feed reveals that he gives etiquette courses in person and online.
With the holidays around the corner, it seemed apposite to share a few of his insights. Some of them are quite British, but some aspects are worth adopting elsewhere, as they do exhibit courtesy.
When staying at someone's home, it is worth keeping in mind the hosts' schedule and those who work for them. This is the traditional breakfast rule for houseguests:
This is a gentleman's breakfast attire when he is a houseguest:
Turning now to the hosts, anyone giving a dinner party should send out invitations six weeks in advance:
In Britain, there is a certain etiquette at formal dinner parties as to when one can leave the table to use the loo. Obviously, if it's an emergency, one can leave the table.
'Pudding' is the traditional British word for 'dessert':
Sometimes, when we are together with friends, it is tempting to pass along another friend's personal details. However, we should not do that unless we've asked the friend's permission first:
Sometimes, the holidays are the time for romantic commitment. Harrold explains why men get down on one knee to propose. This is a mediaeval, chivalric holdover that should be respected:
A woman's handbag is one of the most personal items of property she owns. Avoid the temptation to look inside:
Harrold also has advice regarding office life. Despite coronavirus, the rules remain the same.
This is where one should stand in a lift, depending on how many people are in it:
Once in the office, if someone else has boiled the kettle, let them fill their mugs before helping yourself. Be sure to refill it afterwards:
It is also paramount to wash one's own utensils and crockery. As one of my former bosses said to my then-colleagues, 'Your mother doesn't work here':
Regarding coffee, I fully agree with Harrold's advice on drinking cappucino, which is a morning drink, not an all-day one:
This next tip was the only point of etiquette with which I disagree, the notional hazards of making friends in public places:
I would have had a very lonesome time had I adopted that rule, especially on my Scottish holidays decades ago. I met several men and women who stayed in touch with me for years afterwards. Be careful, be alert. Assess accordingly, then take a decision. I always prayed to the Holy Spirit before and after a social situation whilst on holiday. He guided me to and through them, and for those blessings of friendship, I will be forever grateful.
In closing, The Royal Butler, as he styles himself, gives us a glimpse into his work in media over the years:
I haven't watched the video yet, but here it is:
What struck me about Grant Harrold was his inner calm, something of a rarity these days.
His peaceful demeanour would appear to indicate that etiquette and good manners do work!
When I left off on Wednesday, Prime Minister Boris Johnson said that day that there was no public appetite for a referendum on whether the UK government should continue with its goal of Net Zero:
I would not be too sure about that. There is a petition on the UK government site requesting such a referendum:
Guido Fawkes's accompanying post says (emphases in the original):
Despite Boris's attempts to resist calls for another referendum, a petition calling for the government to hold a vote on whether to keep the 2050 net zero target has today reached 10,000 signatures – meaning that the government must formally respond. If the petition hits 100,000 signatures it will have to be debated in Parliament, so Boris may have to reconsider his stance yet. Re-ordering our society to achieve net zero is a massive change; one that has not yet been democratically endorsed. Let the politicians who want us to eat bugs, have cold showers, lukewarm heat pumped houses, higher energy bills and far more expensive foreign holidays, make their case!
Writing early Friday afternoon, I saw that over 12,000 people have signed it. The map showing signatures by constituency is quite interesting. Nearly every constituency has signed up in lesser or greater numbers. Only Glasgow North East had 0 signatures.
The British are not the only ones who are upset about what they have seen on the news about COP26. On Thursday, I listened to a lively — heated — debate on RMC, France's talk radio station, about the blatant hypocrisy on the part of the elites with their private jets and limos who want to legislate us into serfdom when we already have high enough taxes and other things on our minds.
Returning to the UK, it seems to me that half the public are pretty incensed by what they have witnessed this week via television in Glasgow.
Boris Johnson
YouGov's latest poll, taken between November 3 and 4, have shown a drop in popularity for the Conservatives. They are now only one percentage point ahead of Labour. It wasn't too long ago that Labour overtook them for a week in the polls.
Guido Fawkes attributes this to the resignation of a Conservative MP yesterday for allegedly promoting a firm paying him as a consultant, but, like some of Guido's readers, I think it has less to do with Owen Paterson and more to do with COP26, which is the straw that could break the camel's back:
Guido's post says, in part:
The 2.5% swing sees Labour up two points to 35% and the Tories down three to 36%, the smallest Tory lead for The Times since Rishi's social care tax rise in September. 22% of 2019 Tory voters are now undecided about who to vote for…
How did Boris become such an unabashed climate change spokesman? Was it only because he was hosting COP26? Or are there influencers, such as his wife Carrie, not to mention his father Stanley?
On October 21, Conservative Home posted a profile of the elder Johnson, 81: 'A serious environmentalist who, as COP26 looms, has at last made a convert of his son'.
Andrew Gimson, the author, tells us of Stanley's early life, his interests and the jobs he had during his career.
Excerpts follow, emphases mine:
There is scarcely an endangered animal for which Johnson has not campaigned, a senior environmentalist with whom he has not made common cause, and his efforts have been recognised by prizes awarded by Greenpeace, the World Wildlife Fund, the RSPCA and the RSPB among others …
In February 2016, Johnson became Co-Chairman of Environmentalists for Europe, a group set up to campaign for Britain to remain in the EU, and set out his case in a piece for ConHome in which he recalled how poor Britain's environmental performance was before 1973 …
… the tone is serious. Johnson's record as a committed environmentalist stretches back half a century. In 2017 he switched sides and accepted Brexit, but the environmentalism remains a constant.
On television, Stanley displays a jokey joviality, a characteristic Boris has adopted.
Andrew Gimson concludes:
Various characteristics have come down from Stanley to his eldest son, including an indefatigable, at times almost unhinged optimism; a compulsion to make every joke suggested by any given situation; and a fondness for the mannerisms of a stage Englishman, occasionally hard to distinguish from those of a cashiered major.
What lies behind such persistent frivolity? What is each of them hiding? The angry but lazy answer is nothing, which is one reason why the Prime Minister's chances of success have been so persistently underestimated.
In Stanley's case, there is the serious, long-term commitment to the environment, and as COP26 comes into view, he finds he has made a convert of his son.
On Tuesday, November 2, Boris flew back to London for a dinner with Telegraph journalists at the Garrick in Pall Mall, London:
Guido says (emphasis in the original):
Instead of wasting his time schmoozing celebrity swampies in Glasgow with the Prince of Wales, Leonardo DiCaprio and Stella McCartney, Boris was instead at a far more important and influential event: a reunion dinner party for Telegraph leader writers at the Garrick.
It's not the dinner or the private club that is irksome, but the fact that Boris flew back from Glasgow whilst telling the rest of us that we will have to lower our own standard of living.
The Mail's veteran columnist Richard Littlejohn wrote about the sheer hypocrisy of it all (emphases mine):
For the record, I have no problem with a few like-minded chaps getting together for Chateaubriand washed down with Chateauneuf du Pape.
I don't even care if Boris takes a private plane back from an international summit.
It's the stinking hypocrisy that sticks in my craw, the 'Do as I say, not as I do' arrogance of all this.
I couldn't give a monkey's about the double-standards of Joe Biden, Jeff Bezos, or any other of the preening global junketeers who turned up in Glasgow this week.
But I am extremely concerned about the behaviour of our Prime Minister and his Cabinet, who increasingly behave as if the rules they impose upon on the rest of us don't apply to them.
Boris has spent the week warning about climate change apocalypse. In pursuit of his insane Net Zero vanity project, he proposes to make us colder and poorer, change our diets and cut back on travel, especially foreign holidays.
After banging on about aviation and vehicle emissions destroying the planet, does he really think taking a private plane and a thirsty Range Rover to a jolly-up at an exclusive London club is a proper way to behave?
What kind of example does that set? If catching the train back from Glasgow meant missing a dinner with Lord Snooty and his pals, so what?
Sadly, this pattern of behaviour has become the norm among our ruling elite, ever since Boris's ex-sidekick Dominic Cummings flouted the Covid lockdown by driving to Durham.
Ministers exempted themselves from the travel ban and the need to self-isolate. On the pretext of combating global warming, the Tories' Cop26 champion Alok Sharma flew to no fewer than 30 countries, never once quarantining on his return to Britain.
Next month, it'll be two years since we gave Boris a thumping 80-seat majority. It should have been the start of a national renaissance under a popular, self-proclaimed libertarian PM.
Admittedly, the pandemic changed everything. But that is no excuse for what has happened subsequently. I've been asking friends and family who voted Tory in 2019, some for the first time, if they can name a single one of this Government's policies they actually support.
Other than getting Brexit done and sub-contracting the vaccine programme to Kate Bingham, most came up blank.
Somewhere along the line, a so-called Tory Government has completely lost the plot …
I could not agree more.
The Royal Family
After having read about COP26, a good friend of mine told me the other day that he would not be upset if the Royal Family disappeared into oblivion after the Queen departs this mortal coil:
At least with a president, we can get rid of him in four or five years.
I do not yet share my friend's sentiment, but this week's events have pushed me ever closer.
The Queen
Is the Queen coming out as an environmentalist, further honouring her late husband, Prince Philip, founder of the World Wildlife Fund?
Was it appropriate for her to give a statement via video about COP26? I'm of two minds about it. Then again, only those at the VIP reception at Kelvingrove Museum in Glasgow got to see it. The following article from the Mail has the transcript in a sidebar.
The Daily Mail reported on the reception, held on Monday, November 1:
Her Majesty, 95, told leaders 'to rise above the politics of the moment, and achieve true statesmanship.'
She went on to say that 'none of us will live forever' and 'we are doing this not for ourselves but for our children and our children's children, and those who will follow in their footsteps' as she urged leaders to reach decisive COP climate change deals. 
In her most personal speech ever, the monarch also paid tribute to Prince Philip and described how 'the impact of the environment on human progress' was a subject close to the heart of her 'dear late husband' – who in 1969 told an academic gathering: 'If we fail to cope with this challenge, all the other problems will pale into insignificance.'  
Was it appropriate for her to express her opinion on coronavirus vaccinations last Spring, intimating that those who did not get them were selfish and self-centred? That was bang out of order, in my opinion.
The Queen is now speaking out publicly on subjects that have traditionally been out of bounds for the Royal Family, the monarch in particular. One dreads to think what will be in her televised Christmas message this year.
Prince Charles
On Monday, I watched Prince Charles's brief speech at COP26.
As expected, he catastrophised, calling on everyone to adopt a 'war footing'.
The apple does not fall far from the tree. He is like his father in that respect.
As with his mother, is this the sort of thing he should be pontificating on in public? Climate change is highly political.
The Cambridges
The Duke of Cambridge — Prince William — has embraced environmentalism as, so it would appear, his wife, the Duchess, a.k.a. Kate.
The aforementioned Mail article gushed about her outfit, far out of reach for mere mortals:
Kate Middleton looked the picture of poise in a blue coat dress and navy heels as she walked alongside Prince William in a dapper suit at the arrival. 
Wearing her hair back in a low bun, the Duchess opted for a glamorous make-up look for the ceremony tonight where she was hosted Prince Charles, Camilla, Duchess of Cornwall and Boris Johnson as well as key members of the Sustainable Markets Initiative and the Winners and Finalists of the first Earthshot Prize Awards.
Her custom dress came from Eponine's SS20 collection and made from a double wool crepe fabric, the price is available on application but similar dresses cost around $3,278.
Meanwhile, Camilla, 74, opted for a teal Bruce Oldfield featuring buttons recycled from another outfit.
William and Kate's appearance comes just hours after royal couple, both 39, visited Alexandra Park Sports Hub in Dennistoun to meet with Scouts from and learn more about the group's' #PromiseToThePlanet campaign.
Meanwhile, the article says that Prince William had a laugh with Joe Biden, as did the Duchess of Cornwall — Camilla — with Angela Merkel.
The Cambridges will never have to worry about installing heat pumps. They will be able to live in warm rooms and enjoy hot baths or showers thanks to traditional boilers. Meanwhile, any member of the public foolish enough to go along with installing and running a heat pump will never be warm again, either while dressed or abluting. Heat pumps stop working at 4°C. Furthermore, installing one requires tearing up one's back garden at a cost of £12,000.
Conclusion
The world has changed. We have more inequality now than we did when Prince Charles was born after the Second World War.
UnHerd has a profile of the prince, which has quite a few sad anecdotes in it, and concludes with the world's changes over the past 70 years:
Charles never changes. But the world always does. When he was born in 1948, wars and revolutions had levelled everything. There was a 'Great Compression'; inequality was suppressed, by accident, bloodletting, and design. For 30 years there were high taxes, good novels, middle-class successes, and an operational meritocracy.
By the Nineties, Tory politicians in Britain could dream of a "classless" society. Charles was most-lambasted in this midlife period, not merely because of the "War of the Waleses", but because this socially democratic mood made the monarchy itself look ridiculous. "Who knows what fate will produce?" Diana said, ominously, at the time.
Fate dispatched her, then produced a vastly more unequal world. Meritocracy calcified into an aristocracy. It treats national and international institutions as outdoor relief for its favoured families. After Iraq, the financial crisis, and 2016, this elite, viewed from below, began to look like an Ancien Régime. With their fabulous wealth, estates, yachts, villas, servants, and elaborate sex lives, this class resembles the Windsors, just with stronger chins.
And those are the people who are going to tell us how to live our lives according to the new religion of climate change.
Bring on that Net Zero referendum! We need it!
Happy Bonfire Night to my British readers.