You are currently browsing the tag archive for the 'tradition' tag.
Last week, I was reading through Dr Taylor Marshall's Twitter feed.
He featured in my Easter Monday post about the Dallas woman who was forbidden from entering her own parish church for not wearing a mask.
Over the 20th century, before my lifetime, the Catholic Church began reforms prior to Vatican II. This post will explore some of them.
The more reforms there are, the more questions the faithful have.
Chrism Mass — Maundy Thursday
In the old days of the Catholic Church, the chrism (oil) used in Baptism and, as it was then known, Extreme Unction (Anointing of the Sick and Dying) was blessed on Maundy Thursday at a daytime Mass attended by clergy and ordinands.
Now anything goes:
Holy Saturday – Easter Vigil Mass
I was too young to attend Easter Vigil Mass in Latin and wasn't even around for pre-1955 Masses.
As such, this tweet piqued my interest at the weekend:
To know that this older rite is being celebrated around the world is heartening, indeed.
It took me a while to delve into the background and find out where the church is as well as the identity of the celebrant. Fortunately, the Easter Sunday Mass (below) has the Live Chat operating, which gave me a good start.
The YouTube channel, What Catholics Believe, is run by the priests belonging to the Society of Saint Pius V (SSPV).
The priest celebrating the Mass in the videos below is the Revd William Jenkins, pastor of Immaculate Conception Church, in Norwood, Ohio, near Cleveland.
The SSPV is a group of priests whose founding members broke away from Bishop Lefebvre's Society of St Pius X (SSPX) in 1983.
The SSPV did not think that the SSPX had returned to the traditional Latin Mass and Catholic teachings sufficiently. They formed their own group, named after the pope who developed the Tridentine Mass in the 16th century: Saint Pius V.
The SSPV is based on Long Island, in Oyster Bay Cove, New York. The Society has its own bishop, five permanent priories, and a network of chapels and churches in 14 American states. The SSPV does not have canonical standing with Rome. The SSPV considers the possibility that the Holy See is currently unoccupied, meaning that they have not fully recognised the past few popes, including the present incumbent.
Below is the video of the pre-1955 Latin Mass celebrated on Holy Saturday by the Revd William Jenkins at Immaculate Conception Church. I watched all of it. It took me back to my post-1955 Tridentine Mass childhood, which preceded the reforms of Vatican II:
Look at the number of people attending. Women were traditionally required to wear lace mantillas, although there are a few young women with no head covering. Best of all, during our era of coronavirus: no masks!
As Mass begins, the statues on the altar are covered. That is because the Triduum — period of mourning — ends with the Easter Vigil Mass. After the introductory prayers, two of the altar boys carefully remove the purple fabric from the covered statues.
There is no Paschal candle, so it must have been a later development.
This Mass has more altar attendants than usual because of its ceremonial and celebratory nature. Incense is used to great effect, borrowing early worship traditions from the Old Testament. The fragrance from the incense in the thurifer ascends heavenward in the desire to make all the aspects of worship pleasing to God.
There are only two readings: the Epistle and the Gospel. The sermon follows. The sermon was not as scriptural as I would have liked, but it was good. The only thing I disagreed with was the priest's saying that Mary anointed her son's body. There is no mention of that in the New Testament. Other women named Mary did the anointing and visiting the tomb on the day of the Resurrection.
The next part that is worth watching and listening to is the consecration of the bread and wine. The priest prays quietly, therefore, as was true centuries ago, the congregation needs to know when the important parts of the prayer are being read, so that they, too, may bow their heads and pray. Hence the frequent ringing of bells by one or more of the altar boys.
Everyone approaches the altar for Holy Communion. They kneel at the altar rail. The priest blesses each communicant with the Sign of the Cross and places a consecrated host on each person's tongue. (The cup is a much more recent development.)
It is wonderfully solemn. I was struck by the presence of people of all ages, from small children, to adolescents, to university-age students as well as adults, older and younger. If there were more Latin Masses, there would be more Catholics in the pews, that's for sure!
Easter Sunday Masses
This video has back-to-back Easter Sunday Masses with the same celebrant at the same church:
All are well attended.
Some viewers might notice red and green lights early on in the lower left-hand corner of the screen. That is a shot of the confessional: red when occupied, green when the next penitent can enter.
Again, many people attended these Masses over Easter. What does that tell us? Traditional liturgy attracts a wide cross-section of worshippers, more that a modern service. Even my fellow Protestants can figure out from this what works and what doesn't.
Those interested in more pre-1955 Latin Masses from the SSPV can view them here. These are viewed by people all over the world.
Dominus vobiscum.
(This ends my posts on Holy Week and Easter 2021.)
Holy Saturday is normally the time when some Christians around the world, especially those from Eastern Europe, take baskets of Easter food for their priest to bless.
These foods, particularly the basket of Polish items in the illustration, have a religious symbolism. You can find out more in this post:
Holy Saturday and food traditions
Four years ago, Britain's top home cook and culinary television presenter Mary Berry had a short series on food eaten around the world at Easter. It was a fascinating series, summarised below:
Easter food explored — part 1 (Mary Berry, BBC — 2016)
Easter food explored — part 2 (Mary Berry, BBC — 2016)
This next post has more about Easter food traditions, in France, Spain, Portugal, Austria and, until a few decades ago, Algeria:
Holy Saturday: preparing for an Easter feast (2017)
Of course, this year, Easter will be different. Because of coronavirus lockdowns, most of us are not allowed to visit with family members or friends outside of our own household.
I could not get lamb this year because of the lack of supermarket deliveries. We will have duck instead. Lamb will be delivered later in April. Oh, well.
Daytime Lectionary readings
Spiritually, most of Holy Saturday is mournful. Jesus was in the tomb, having been attended to by friends — but not the Apostles.
Here are the daytime readings:
Readings for Holy Saturday — daytime
This is the Gospel reading, which was read on Palm Sunday (Year A) in the Liturgy of the Passion. The burial of Jesus took place on Friday evening and the sealing of the tomb took place on Saturday (emphases mine):
Matthew 27:57-66
27:57 When it was evening, there came a rich man from Arimathea, named Joseph, who was also a disciple of Jesus.
27:58 He went to Pilate and asked for the body of Jesus; then Pilate ordered it to be given to him.
27:59 So Joseph took the body and wrapped it in a clean linen cloth
27:60 and laid it in his own new tomb, which he had hewn in the rock. He then rolled a great stone to the door of the tomb and went away.
27:61 Mary Magdalene and the other Mary were there, sitting opposite the tomb.
27:62 The next day, that is, after the day of Preparation, the chief priests and the Pharisees gathered before Pilate
27:63 and said, "Sir, we remember what that impostor said while he was still alive, 'After three days I will rise again.'
27:64 Therefore command the tomb to be made secure until the third day; otherwise his disciples may go and steal him away, and tell the people, 'He has been raised from the dead,' and the last deception would be worse than the first."
27:65 Pilate said to them, "You have a guard of soldiers; go, make it as secure as you can."
27:66 So they went with the guard and made the tomb secure by sealing the stone.
Easter Vigil readings
On Saturday evening, the mood changes. Lent comes to an end and many Catholics and High Church Anglicans attend a lengthy but beautiful Easter vigil service, about which you can read more in this post. For centuries, this was the day when catechumens — those studying to be Christians — were baptised:
What happens on Holy Saturday?
Although the body of Jesus was still in the tomb on Saturday, His spirit had gone to Sheol, or the place of the dead to free the souls of children and righteous adults.  Jesus descended into this 'Hell', although the limbo He went to is not like the Hell or Purgatory that we know today.  His presence illuminated all these righteous souls from the beginning of time — Adam, Eve, Noah, Moses — and Sheol became a paradise until Jesus's Ascension into Heaven.  Upon His Ascension, Jesus opened the doors to Heaven for them, where they live with Him now and forever.
The Vigil service anticipates the Resurrection, and the Gospel reading is about what happened on Sunday morning.
This service has more readings than usual. Three readings from the Old Testament must be read; the passage from Exodus 14 is mandatory:
Exodus 14:10-31; 15:20-21
14:10 As Pharaoh drew near, the Israelites looked back, and there were the Egyptians advancing on them. In great fear the Israelites cried out to the LORD.
14:11 They said to Moses, "Was it because there were no graves in Egypt that you have taken us away to die in the wilderness? What have you done to us, bringing us out of Egypt?
14:12 Is this not the very thing we told you in Egypt, 'Let us alone and let us serve the Egyptians'? For it would have been better for us to serve the Egyptians than to die in the wilderness."
14:13 But Moses said to the people, "Do not be afraid, stand firm, and see the deliverance that the LORD will accomplish for you today; for the Egyptians whom you see today you shall never see again.
14:14 The LORD will fight for you, and you have only to keep still."
14:15 Then the LORD said to Moses, "Why do you cry out to me? Tell the Israelites to go forward.
14:16 But you lift up your staff, and stretch out your hand over the sea and divide it, that the Israelites may go into the sea on dry ground.
14:17 Then I will harden the hearts of the Egyptians so that they will go in after them; and so I will gain glory for myself over Pharaoh and all his army, his chariots, and his chariot drivers.
14:18 And the Egyptians shall know that I am the LORD, when I have gained glory for myself over Pharaoh, his chariots, and his chariot drivers."
14:19 The angel of God who was going before the Israelite army moved and went behind them; and the pillar of cloud moved from in front of them and took its place behind them.
14:20 It came between the army of Egypt and the army of Israel. And so the cloud was there with the darkness, and it lit up the night; one did not come near the other all night.
14:21 Then Moses stretched out his hand over the sea. The LORD drove the sea back by a strong east wind all night, and turned the sea into dry land; and the waters were divided.
14:22 The Israelites went into the sea on dry ground, the waters forming a wall for them on their right and on their left.
14:23 The Egyptians pursued, and went into the sea after them, all of Pharaoh's horses, chariots, and chariot drivers.
14:24 At the morning watch the LORD in the pillar of fire and cloud looked down upon the Egyptian army, and threw the Egyptian army into panic.
14:25 He clogged their chariot wheels so that they turned with difficulty. The Egyptians said, "Let us flee from the Israelites, for the LORD is fighting for them against Egypt."
14:26 Then the LORD said to Moses, "Stretch out your hand over the sea, so that the water may come back upon the Egyptians, upon their chariots and chariot drivers."
14:27 So Moses stretched out his hand over the sea, and at dawn the sea returned to its normal depth. As the Egyptians fled before it, the LORD tossed the Egyptians into the sea.
14:28 The waters returned and covered the chariots and the chariot drivers, the entire army of Pharaoh that had followed them into the sea; not one of them remained.
14:29 But the Israelites walked on dry ground through the sea, the waters forming a wall for them on their right and on their left.
14:30 Thus the LORD saved Israel that day from the Egyptians; and Israel saw the Egyptians dead on the seashore.
14:31 Israel saw the great work that the LORD did against the Egyptians. So the people feared the LORD and believed in the LORD and in his servant Moses.
15:20 Then the prophet Miriam, Aaron's sister, took a tambourine in her hand; and all the women went out after her with tambourines and with dancing.
15:21 And Miriam sang to them: "Sing to the LORD, for he has triumphed gloriously; horse and rider he has thrown into the sea."
Psalm
This is one of the Psalms, recalling the Exodus and God's omnipotence. Verse 8 prophesies Christ as the water of life; Paul refers to it in 1 Corinthians 10:4:
Psalm 114
114:1 When Israel went out from Egypt, the house of Jacob from a people of strange language,
114:2 Judah became God's sanctuary, Israel his dominion.
114:3 The sea looked and fled; Jordan turned back.
114:4 The mountains skipped like rams, the hills like lambs.
114:5 Why is it, O sea, that you flee? O Jordan, that you turn back?
114:6 O mountains, that you skip like rams? O hills, like lambs?
114:7 Tremble, O earth, at the presence of the LORD, at the presence of the God of Jacob,
114:8 who turns the rock into a pool of water, the flint into a spring of water.
Epistle
Paul writes of the Resurrection beautifully. Our Lord conquered death and, thanks to Him, so will all believers.
Romans 6:3-11
6:3 Do you not know that all of us who have been baptized into Christ Jesus were baptized into his death?
6:4 Therefore we have been buried with him by baptism into death, so that, just as Christ was raised from the dead by the glory of the Father, so we too might walk in newness of life.
6:5 For if we have been united with him in a death like his, we will certainly be united with him in a resurrection like his.
6:6 We know that our old self was crucified with him so that the body of sin might be destroyed, and we might no longer be enslaved to sin.
6:7 For whoever has died is freed from sin.
6:8 But if we have died with Christ, we believe that we will also live with him.
6:9 We know that Christ, being raised from the dead, will never die again; death no longer has dominion over him.
6:10 The death he died, he died to sin, once for all; but the life he lives, he lives to God.
6:11 So you also must consider yourselves dead to sin and alive to God in Christ Jesus.
Gospel
The Gospel reading describes an angel of the Lord rolling back the stone over the tomb where Jesus lay. The angel's appearance was as bright as lightning. Note that the two Marys are the ones who check on the tomb — not the Apostles.
Matthew 28:1-10
28:1 After the sabbath, as the first day of the week was dawning, Mary Magdalene and the other Mary went to see the tomb.
28:2 And suddenly there was a great earthquake; for an angel of the Lord, descending from heaven, came and rolled back the stone and sat on it.
28:3 His appearance was like lightning, and his clothing white as snow.
28:4 For fear of him the guards shook and became like dead men.
28:5 But the angel said to the women, "Do not be afraid; I know that you are looking for Jesus who was crucified.
28:6 He is not here; for he has been raised, as he said. Come, see the place where he lay.
28:7 Then go quickly and tell his disciples, 'He has been raised from the dead, and indeed he is going ahead of you to Galilee; there you will see him.' This is my message for you."
28:8 So they left the tomb quickly with fear and great joy, and ran to tell his disciples.
28:9 Suddenly Jesus met them and said, "Greetings!" And they came to him, took hold of his feet, and worshiped him.
28:10 Then Jesus said to them, "Do not be afraid; go and tell my brothers to go to Galilee; there they will see me."
It is impossible to imagine what the two women experienced at that moment in their extreme awe and boundless joy.
I hope we feel the same, knowing that Jesus came to bring us to life eternal.
My latest instalment on what Episcopal priests are thinking about involves respecting the Church calendar.
The following tweets come from the Revd Scott Gunn, an Anglo-Catholic serving in a Midwestern city. He is also the executive director of Forward Movement in the Episcopal Church, a co-author of Faithful Questions: Exploring the Way with Jesus and a religious editorial writer for Fox News.
Epiphany
We are in the last few Sundays of the season of Epiphany, so let's make the most of them. We should be grateful for the Lord God sending His only begotten Son who died for our sins:
And, while we are at it, let's forget this abominable modern concept of 'Ordinary Time' in the Church calendar, as promulgated by Roman Catholics. Sadly, it has spread to some liturgical Protestant churches. How can Sunday worship or the Church calendar ever involve something 'ordinary'?
Someone replying suggested developing an Episcopal Church of Twitter. Count me in. It's a darn sight more traditional and meaningful than many Episcopal Church witterings. That goes for the Church of England, too.
Septuagesima Sunday
In my post with the readings for the Fifth Sunday after Epiphany — Year A, I later updated it to say that February 9, 2020, was Septuagesima Sunday, the seventh Sunday before Easter. Next Sunday will be Sexagesima Sunday and the one after that Quinquagesima Sunday.
Until Vatican II modernised the Catholic Church, that was the Sunday that signalled the beginning of Lent for traditionalists. In old money, Lent would have started on Monday, February 10. Now Lent begins on Ash Wednesday for nearly everyone. You can read more about the Sundays before Easter below, including the season of Shrovetide in my post below:
The Sundays before Lent — an explanation (the Sundays that define Shrovetide)
The readings for the latter Sundays in the season of Epiphany begin to move towards a call to repentance, and this was evident in the first reading from Isaiah as well as the Gospel reading for February 9.
Scott Gunn reminded us of our traditions, which some of his readers had also noticed:
Other Episcopal priests also remembered it was Septuagesima Sunday:
There was a bit more about the importance of the Gesimas in terms of our souls:
Holy Week
Then we discover that Holy Week is a separate season from Lent. This I did not know. I was not alone:
Either way, penitence, prayer and fasting still apply to the final days before Easter.
Corpus Christi

Mr Gunn also reminded us of the feast of Corpus Christi, which is the Thursday or the Sunday following Trinity Sunday. (Corpus Christi is Latin for Body of Christ.) It is still commemorated in the Church of England on the first Thursday after Trinity:
This is the modern version of the Collect from that liturgy:
Lord Jesus Christ,
we thank you that in this wonderful sacrament
you have given us the memorial of your passion:
grant us so to reverence the sacred mysteries
of your body and blood
that we may know within ourselves
and show forth in our lives
the fruits of your redemption;
for you are alive and reign with the Father
in the unity of the Holy Spirit,
one God, now and for ever.
An Episcopal priest replying to him was in a lather, tweeting in all caps. It culminated in this exchange, which clarified that the priest was angry about Maundy Thursday as the institution of Holy Communion at the Last Supper:
Oh, dear. I connect both with Holy Communion.
In closing, it is good to see that so many clergy — and laity — still place importance on the traditional Sundays of the Church calendar. Long may it last.
I hope more follow their example.
Centuries ago in the east and the north of England, shortly after Epiphany, agricultural workers returned to the fields following a rest during the Christmas season.
Plough Monday was the first Monday after Epiphany. Although this tradition has its origins with the Northern Goths and Swedes, as the Church became rooted in England, it became a religious day with farmers bringing ploughs to the church to be blessed and donations made to keep the church's plough light lit all year round, as a way of asking for God's blessing on the land.
During the Reformation, the religious aspect was abolished by law. The day turned into a time of secular celebration with plough competitions and a good meal at the end of the day before a return to toil the next day in the cold outdoors.
You can read more about Plough Monday below. It is still celebrated in some towns, though often on a weekend now:
The English tradition of Plough Monday (2016)
Plough Monday — the Monday after Epiphany (2017)
January 7 was traditionally known as St Distaff's Day, a facetious name for the day when women returned to spinning wool, flax and other fibres after Christmas holidays. A distaff is a dowel used in spinning. 'Distaff' is a word still used today to describe a wife: 'distaff half'. It is also used in horse racing; a distaff race features all-female horses. You can read more about St Distaff's Day in the post below:
St Distaff's Day — Distaff Day: January 7
It was a day that featured a return to work, but not without some gentle fun and games involving ladies pouring water over men who attempted to burn their flax.
From these traditions, we can better understand the ancient tradition of the Twelve Days of Christmas, an annual time of rest for many.
The next instalment of Forbidden Bible Verses will be posted tomorrow.
In 1818, John Keats's poem Endymion was published.
It begins with these verses:
A thing of beauty is a joy for ever:
Its loveliness increases; it will never
Pass into nothingness; but still will keep
A bower quiet for us, and a sleep
Full of sweet dreams, and health, and quiet breathing.
I think of the first line often, especially when I look at architecture.
One of the joys of living in Europe is becoming acquainted with the architectural styles particular to each country. Even without a photograph identification, even an amateur architecture buff can often tell where the photo was taken.
However, since the end of the Second World War, eyesores have appeared everywhere, springing from a hyper-functional Bauhaus style taken to the nth degree.
Architectural Revival's Twitter account profiles the best of traditional architecture and the worst of the modern. They also retweet others on the subject.
Here is an example of British post-war architecture in Birmingham:
Of course, this goes on in non-European Western countries, too.
This man makes an excellent point. Please click on the first photo. It is inexplicable that Twitter would deem it 'sensitive content':
Returning to Britain, the postwar era also saw homeowners ruin pre-war homes. It was positively encouraged:
Here's the video. By way of explanation, the late magician Paul Daniels appeared on BBC's Room 101 to lament interior designers. Paul Merton, the show's host, then showed Barry Bucknell's instructions.
The man who owned our house during the 1960s must have seen this on television, because our interior house doors were like this, too. No longer, I am happy to say:
This was also the era of modern council estates. No matter where they are located — Britain, the US, France and elsewhere in the West — they became a bedrock for crime and gangs.
These tweets concern an example in London:
We are often told that architects can no longer design traditional buildings — things of beauty which are joys forever — because of the lack of building materials or techniques.
However, that is not true, as we can see in Germany:
Architects have done traditional rebuilds in Poland, too:
People enjoy not only seeing traditional buildings but also living in traditional houses.
When the Prince of Wales's Poundbury community was being built nearly 20 years ago, it came in for much criticism and derision. Yet, 17 years on, the houses are maturing well:
Wow!
A return to traditional homes is taking place in Belgium, too:
However, we have had the Bauhaus-gone-mad style for so long because there is more money in it.
Roger Scruton is an English philosopher with a keen interest in traditional architecture. Unfortunately, he is being treated for cancer at present. I wish him all the best:
Scruton explains the architectural money angle involved:
People don't like boxes. Comments to that tweet follow:
Architects and planners tell people who love traditional architecture that they are too stupid or 'uninformed' to appreciate modern buildings. This is what is happening to the iconic Château Laurier in Ottawa:
Again, more negative comments followed that tweet:
And this is what is happening to historic Allerton Manor outside of Liverpool. Words cannot describe it:
Even a young architect criticised the monstrosity:
The Ottawa and Liverpool eyesores make this one — location unknown — look good by comparison:
Fortunately, Roger Scruton's many lectures and articles on traditional beauty are gaining ground:
Even an Austrian school is quoting him to youngsters:
Beauty IS important to people. Likewise, tradition.
Let's help to put a stop to those who want us to live in boxes. Let's educate each other and our children: it IS possible to build structures incorporating tradition and beauty.
————————————————————————————————-
Forbidden Bible Verses will appear on Monday, August 26.
March 30, 2019 is Laetare Sunday, which is Mothering Sunday here in the UK.
To all the British mums reading this, I wish you a very happy day with family. (Commiserations on the move to British Summer Time.)
Laetare Sunday was the day that Britons and others in Anglophone countries worshipped at their 'mother' church. Afterwards, the congregation gathered round the church and held hands to 'clip' it, showing their love for and solidarity with it.
Servants were given time to make a Simnel cake ahead of time to give to their mothers that day. Nowadays, Simnel cake is more often served at Easter. Its 12 marzipan balls symbolise Christ and his faithful 11 Apostles.
Celebrants in the Catholic and Anglican traditions often wore a pink vestment on Laetare Sunday, as it is the one joyful day of worship during Lent.
It is so called for the ancient Introit, which includes these words:
"Laetare Jerusalem" ("O be joyful, Jerusalem")
Catholics have a longstanding tradition dating back to the Middle Ages of the Golden Rose, which the Pope can award at his discretion to worthy dignitaries for an exemplary life. The University of Notre Dame in Indiana awards its Laetare Medal on this day to a deserving recipient. The Golden Rose symbolises our Lord who sprang from the root of Jesse's tree like a flower (Isaiah 11:1).
Laetare Sunday was known as 'the Sunday of the Five Loaves', as the Feeding of the Five Thousand was the original Gospel reading, prior to the incursion of the Lectionary.
You can read more about Laetare Sunday in the posts below:
Laetare Sunday, Mother's Day and the Golden Rose
Laetare Sunday is Mothering Sunday
Now onto the readings for Year C in the three-year Lectionary used in public worship.
Emphases mine below.
First reading
This passage from Joshua is about the Lord's gift of Gilgal to the Israelites. Once they could eat abundantly, He withdrew His merciful supply of manna. The Lord provides for His people.
Joshua 5:9-12
5:9 The LORD said to Joshua, "Today I have rolled away from you the disgrace of Egypt." And so that place is called Gilgal to this day.
5:10 While the Israelites were camped in Gilgal they kept the passover in the evening on the fourteenth day of the month in the plains of Jericho.
5:11 On the day after the passover, on that very day, they ate the produce of the land, unleavened cakes and parched grain.
5:12 The manna ceased on the day they ate the produce of the land, and the Israelites no longer had manna; they ate the crops of the land of Canaan that year.
Psalm
The Lord is good, therefore, we should rejoice and be glad. He forgives the iniquities of those who repent. The righteous receive His many blessings. 'Selah', incidentally, means 'heed these words', 'pay close attention'. Verse 8 is David's message of instruction to his people. He took a long time, because of stubbornness, to repent of his sins (verses 3, 4). This Psalm is a maschil, a teaching Psalm.
Psalm 32
32:1 Happy are those whose transgression is forgiven, whose sin is covered.
32:2 Happy are those to whom the LORD imputes no iniquity, and in whose spirit there is no deceit.
32:3 While I kept silence, my body wasted away through my groaning all day long.
32:4 For day and night your hand was heavy upon me; my strength was dried up as by the heat of summer. Selah
32:5 Then I acknowledged my sin to you, and I did not hide my iniquity; I said, "I will confess my transgressions to the LORD," and you forgave the guilt of my sin. Selah
32:6 Therefore let all who are faithful offer prayer to you; at a time of distress, the rush of mighty waters shall not reach them.
32:7 You are a hiding place for me; you preserve me from trouble; you surround me with glad cries of deliverance. Selah
32:8 I will instruct you and teach you the way you should go; I will counsel you with my eye upon you.
32:9 Do not be like a horse or a mule, without understanding, whose temper must be curbed with bit and bridle, else it will not stay near you.
32:10 Many are the torments of the wicked, but steadfast love surrounds those who trust in the LORD.
32:11 Be glad in the LORD and rejoice, O righteous, and shout for joy, all you upright in heart.
Epistle
Paul's message to the Corinthians is an uplifting one. We are reconciled to God through His Son Christ Jesus. As such, all things become new for the faithful. Therefore, we must be ambassadors for Christ and live in righteousness.
2 Corinthians 5:16-21
5:16 From now on, therefore, we regard no one from a human point of view; even though we once knew Christ from a human point of view, we know him no longer in that way.
5:17 So if anyone is in Christ, there is a new creation: everything old has passed away; see, everything has become new!
5:18 All this is from God, who reconciled us to himself through Christ, and has given us the ministry of reconciliation;
5:19 that is, in Christ God was reconciling the world to himself, not counting their trespasses against them, and entrusting the message of reconciliation to us.
5:20 So we are ambassadors for Christ, since God is making his appeal through us; we entreat you on behalf of Christ, be reconciled to God.
5:21 For our sake he made him to be sin who knew no sin, so that in him we might become the righteousness of God.
Gospel
This Sunday's Gospel is the Parable of the Prodigal Son, most troublesome to many of us for various reasons. Although the Lectionary compilers include Luke's introduction, it would have been welcome had they also included the Parables of the Lost Sheep and the Lost Coin, which add to the context.
It says something about modern society that we cannot bear listening to Scripture! Seven extra verses! 'Quick, I gotta get to the mall' or 'Johnny can't be late for football practice'. Woe are we.
Luke 15:1-3, 11b-32
15:1 Now all the tax collectors and sinners were coming near to listen to him.
15:2 And the Pharisees and the scribes were grumbling and saying, "This fellow welcomes sinners and eats with them."
15:3 So he told them this parable:
15:11b "There was a man who had two sons.
15:12 The younger of them said to his father, 'Father, give me the share of the property that will belong to me.' So he divided his property between them.
15:13 A few days later the younger son gathered all he had and traveled to a distant country, and there he squandered his property in dissolute living.
15:14 When he had spent everything, a severe famine took place throughout that country, and he began to be in need.
15:15 So he went and hired himself out to one of the citizens of that country, who sent him to his fields to feed the pigs.
15:16 He would gladly have filled himself with the pods that the pigs were eating; and no one gave him anything.
15:17 But when he came to himself he said, 'How many of my father's hired hands have bread enough and to spare, but here I am dying of hunger!
15:18 I will get up and go to my father, and I will say to him, "Father, I have sinned against heaven and before you;
15:19 I am no longer worthy to be called your son; treat me like one of your hired hands."'
15:20 So he set off and went to his father. But while he was still far off, his father saw him and was filled with compassion; he ran and put his arms around him and kissed him.
15:21 Then the son said to him, 'Father, I have sinned against heaven and before you; I am no longer worthy to be called your son.'
15:22 But the father said to his slaves, 'Quickly, bring out a robe–the best one–and put it on him; put a ring on his finger and sandals on his feet.
15:23 And get the fatted calf and kill it, and let us eat and celebrate;
15:24 for this son of mine was dead and is alive again; he was lost and is found!' And they began to celebrate.
15:25 "Now his elder son was in the field; and when he came and approached the house, he heard music and dancing.
15:26 He called one of the slaves and asked what was going on.
15:27 He replied, 'Your brother has come, and your father has killed the fatted calf, because he has got him back safe and sound.'
15:28 Then he became angry and refused to go in. His father came out and began to plead with him.
15:29 But he answered his father, 'Listen! For all these years I have been working like a slave for you, and I have never disobeyed your command; yet you have never given me even a young goat so that I might celebrate with my friends.
15:30 But when this son of yours came back, who has devoured your property with prostitutes, you killed the fatted calf for him!'
15:31 Then the father said to him, 'Son, you are always with me, and all that is mine is yours.
15:32 But we had to celebrate and rejoice, because this brother of yours was dead and has come to life; he was lost and has been found.'"
Here are the missing verses:
4 "What man of you, having a hundred sheep, if he has lost one of them, does not leave the ninety-nine in the open country, and go after the one that is lost, until he finds it? 5 And when he has found it, he lays it on his shoulders, rejoicing. 6 And when he comes home, he calls together his friends and his neighbors, saying to them, 'Rejoice with me, for I have found my sheep that was lost.' 7 Just so, I tell you, there will be more joy in heaven over one sinner who repents than over ninety-nine righteous persons who need no repentance.
8 "Or what woman, having ten silver coins,[a] if she loses one coin, does not light a lamp and sweep the house and seek diligently until she finds it? 9 And when she has found it, she calls together her friends and neighbors, saying, 'Rejoice with me, for I have found the coin that I had lost.' 10 Just so, I tell you, there is joy before the angels of God over one sinner who repents."
It took me many years to come to grips with this parable, often misused in family situations. I had to do a lot of research on it, because most of the sermons about it are what we've been hearing all these years.
Three lessons: one, it was intended for the Jewish hierarchy and, two, Jesus was referring to the lost tribes of Israel.
And, finally — most especially for Christians — it has to do with the last-minute repentant sinner, whom we should celebrate. As the father in the parable said, inspiring Amazing Grace, the brother was dead but came to life, was lost and now found.
I hope these posts help explain it (sources within):
Historical meaning of the Parable of the Prodigal Son
Everyone sees older brother as bad
The Prodigal Son, public policy and churchgoers
The Parable of the Prodigal Son and brothers in Genesis
The Parable of the Prodigal Son relates to the lost tribes of Israel
It's a difficult parable but relatively simple when placed in context.
May everyone reading this enjoy a blessed Laetare Sunday.
Christmastide ends on January 5, Twelfth Night.
January 6 is the feast of the Epiphany of the Lord. These posts explain its significance as well as old traditions that developed centuries ago:
A Lutheran pastor reflects on the Epiphany
More Lutheran reflections on the Epiphany
Remembering the Epiphany in chalk
Why the Epiphany is so important — a Lutheran perspective
A Lutheran perspective on the Magi
Jesuit astronomer discusses the Star of Bethlehem (2016)
What to remember about Epiphany (2016)
Epiphany and king cake — a history
The readings for Epiphany follow, with posts discussing each one, except for the Psalm.
First reading
This post discusses the reading from Isaiah:
Epiphany — Old Testament reading — Isaiah 60:1-6
Isaiah 60:1-6
60:1 Arise, shine; for your light has come, and the glory of the LORD has risen upon you.
60:2 For darkness shall cover the earth, and thick darkness the peoples; but the LORD will arise upon you, and his glory will appear over you.
60:3 Nations shall come to your light, and kings to the brightness of your dawn.
60:4 Lift up your eyes and look around; they all gather together, they come to you; your sons shall come from far away, and your daughters shall be carried on their nurses' arms.
60:5 Then you shall see and be radiant; your heart shall thrill and rejoice, because the abundance of the sea shall be brought to you, the wealth of the nations shall come to you.
60:6 A multitude of camels shall cover you, the young camels of Midian and Ephah; all those from Sheba shall come. They shall bring gold and frankincense, and shall proclaim the praise of the LORD.
Psalm
The Psalm mentions kings from far away bringing gifts to honor the king's son. Although David appears to have written this for his son, Solomon, it also prophesies Christ and His Kingdom.
Psalm 72:1-7, 10-14
72:1 Give the king your justice, O God, and your righteousness to a king's son.
72:2 May he judge your people with righteousness, and your poor with justice.
72:3 May the mountains yield prosperity for the people, and the hills, in righteousness.
72:4 May he defend the cause of the poor of the people, give deliverance to the needy, and crush the oppressor.
72:5 May he live while the sun endures, and as long as the moon, throughout all generations.
72:6 May he be like rain that falls on the mown grass, like showers that water the earth.
72:7 In his days may righteousness flourish and peace abound, until the moon is no more.
72:10 May the kings of Tarshish and of the isles render him tribute, may the kings of Sheba and Seba bring gifts.
72:11 May all kings fall down before him, all nations give him service.
72:12 For he delivers the needy when they call, the poor and those who have no helper.
72:13 He has pity on the weak and the needy, and saves the lives of the needy.
72:14 From oppression and violence he redeems their life; and precious is their blood in his sight.
Epistle
This post discusses Paul's message to the Ephesians:
Epiphany — Epistle — Ephesians 3:1-12
Ephesians 3:1-12
3:1 This is the reason that I Paul am a prisoner for Christ Jesus for the sake of you Gentiles–
3:2 for surely you have already heard of the commission of God's grace that was given me for you,
3:3 and how the mystery was made known to me by revelation, as I wrote above in a few words,
3:4 a reading of which will enable you to perceive my understanding of the mystery of Christ.
3:5 In former generations this mystery was not made known to humankind, as it has now been revealed to his holy apostles and prophets by the Spirit:
3:6 that is, the Gentiles have become fellow heirs, members of the same body, and sharers in the promise in Christ Jesus through the gospel.
3:7 Of this gospel I have become a servant according to the gift of God's grace that was given me by the working of his power.
3:8 Although I am the very least of all the saints, this grace was given to me to bring to the Gentiles the news of the boundless riches of Christ,
3:9 and to make everyone see what is the plan of the mystery hidden for ages in God who created all things;
3:10 so that through the church the wisdom of God in its rich variety might now be made known to the rulers and authorities in the heavenly places.
3:11 This was in accordance with the eternal purpose that he has carried out in Christ Jesus our Lord,
3:12 in whom we have access to God in boldness and confidence through faith in him.
Gospel
This post elaborates Matthew's account of evil Herod wishing to see the child the Magi — all of whom were Gentiles — called 'king of the Jews':
Epiphany — Epistle — Ephesians 3:1-12
Matthew 2:1-12
2:1 In the time of King Herod, after Jesus was born in Bethlehem of Judea, wise men from the East came to Jerusalem,
2:2 asking, "Where is the child who has been born king of the Jews? For we observed his star at its rising, and have come to pay him homage."
2:3 When King Herod heard this, he was frightened, and all Jerusalem with him;
2:4 and calling together all the chief priests and scribes of the people, he inquired of them where the Messiah was to be born.
2:5 They told him, "In Bethlehem of Judea; for so it has been written by the prophet:
2:6 'And you, Bethlehem, in the land of Judah, are by no means least among the rulers of Judah; for from you shall come a ruler who is to shepherd my people Israel.'"
2:7 Then Herod secretly called for the wise men and learned from them the exact time when the star had appeared.
2:8 Then he sent them to Bethlehem, saying, "Go and search diligently for the child; and when you have found him, bring me word so that I may also go and pay him homage."
2:9 When they had heard the king, they set out; and there, ahead of them, went the star that they had seen at its rising, until it stopped over the place where the child was.
2:10 When they saw that the star had stopped, they were overwhelmed with joy.
2:11 On entering the house, they saw the child with Mary his mother; and they knelt down and paid him homage. Then, opening their treasure chests, they offered him gifts of gold, frankincense, and myrrh.
2:12 And having been warned in a dream not to return to Herod, they left for their own country by another road.
Over the years I have really come to look forward to and better appreciate Epiphany. It is always that much more special when this feast day falls on a Sunday.
I hope that you have a blessed Epiphany.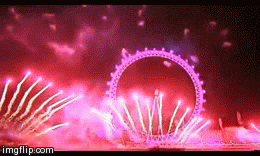 Happy New Year to all my readers!
May 2019 be a year of blessings, comfort, health and prosperity!
On a serious note, traditionally, January 1 is the feast of the Circumcision and Naming of Christ Jesus, about which you can read more below:
January 1 – Feast of the Circumcision of Christ (2010)
New Year's Day: the Circumcision — and Naming — of Christ Jesus
The stained glass window at left, depicting our Lord's circumcision, is probably the only one of its kind in existence. It was originally made in the mid-15th century for the Crutched Friars in Cologne, Germany, and is now displayed in the Cloisters Museum in Manhattan. You can read more about it below:
New Year's greetings — and the Feast of the Circumcision
It is always interesting to contemplate how closely the Holy Family obeyed Jewish laws and traditions. Surely, given that Jesus is Messiah, they did not need to, but they did — because they loved God and they wanted to obey Him.
The greatest sign of obedience was the Crucifixion, the ultimate, all-sufficient sacrifice that Jesus made for our sins.
For all the 'fun' we might be having at this time, may we be always mindful of our all-loving Creator who sent His Only Begotten Son to us to humble Himself as Saviour and Redeemer.
When I was growing up, Holy Saturday was our family's big shopping day.
As Lent would end that evening, we could have a mini-feast then and a grand repast for Easter.
Many countries have Christian food traditions for Holy Saturday. The following post discusses those in Eastern European countries:
Holy Saturday and food traditions
The much-loved doyenne of home cookery, Mary Berry, presented an excellent two-part programme for the BBC in 2016 on other Easter traditions around the world, summarised below:
However, foremost in our minds is the religious aspect of Holy Saturday:
What happens on Holy Saturday?
Joseph of Arimathea fulfilled the prophecy of Isaiah 53:9. The whole chapter is worth reading and meditating upon as we approach Easter Day:
53 Who has believed what he has heard from us?[a]
    And to whom has the arm of the Lord been revealed?
2 For he grew up before him like a young plant,
    and like a root out of dry ground;
he had no form or majesty that we should look at him,
    and no beauty that we should desire him.
3 He was despised and rejected[b] by men,
    a man of sorrows[c] and acquainted with[d] grief;[e]
and as one from whom men hide their faces[f]
    he was despised, and we esteemed him not.
4 Surely he has borne our griefs
    and carried our sorrows;
yet we esteemed him stricken,
    smitten by God, and afflicted.
5 But he was pierced for our transgressions;
    he was crushed for our iniquities;
upon him was the chastisement that brought us peace,
    and with his wounds we are healed.
6 All we like sheep have gone astray;
    we have turned—every one—to his own way;
and the Lord has laid on him
    the iniquity of us all.
7 He was oppressed, and he was afflicted,
    yet he opened not his mouth;
like a lamb that is led to the slaughter,
    and like a sheep that before its shearers is silent,
    so he opened not his mouth.
8 By oppression and judgment he was taken away;
    and as for his generation, who considered
that he was cut off out of the land of the living,
    stricken for the transgression of my people?
9 And they made his grave with the wicked
    and with a rich man in his death,
although he had done no violence,
    and there was no deceit in his mouth.
10 Yet it was the will of the Lord to crush him;
    he has put him to grief;[g]
when his soul makes[h] an offering for guilt,
    he shall see his offspring; he shall prolong his days;
the will of the Lord shall prosper in his hand.
11 Out of the anguish of his soul he shall see[i] and be satisfied;
by his knowledge shall the righteous one, my servant,
    make many to be accounted righteous,
    and he shall bear their iniquities.
12 Therefore I will divide him a portion with the many,[j]
    and he shall divide the spoil with the strong,[k]
because he poured out his soul to death
    and was numbered with the transgressors;
yet he bore the sin of many,
    and makes intercession for the transgressors.
Isaiah 53 is a good chapter to consider as we contemplate the Crucifixion and anticipate our Lord's Resurrection.