You are currently browsing the tag archive for the 'tradition' tag.
Christmastide ends on January 5, Twelfth Night.
January 6 is the feast of the Epiphany of the Lord. These posts explain its significance as well as old traditions that developed centuries ago:
A Lutheran pastor reflects on the Epiphany
More Lutheran reflections on the Epiphany
Remembering the Epiphany in chalk
Why the Epiphany is so important — a Lutheran perspective
A Lutheran perspective on the Magi
Jesuit astronomer discusses the Star of Bethlehem (2016)
What to remember about Epiphany (2016)
Epiphany and king cake — a history
The readings for Epiphany follow, with posts discussing each one, except for the Psalm.
First reading
This post discusses the reading from Isaiah:
Epiphany — Old Testament reading — Isaiah 60:1-6
Isaiah 60:1-6
60:1 Arise, shine; for your light has come, and the glory of the LORD has risen upon you.
60:2 For darkness shall cover the earth, and thick darkness the peoples; but the LORD will arise upon you, and his glory will appear over you.
60:3 Nations shall come to your light, and kings to the brightness of your dawn.
60:4 Lift up your eyes and look around; they all gather together, they come to you; your sons shall come from far away, and your daughters shall be carried on their nurses' arms.
60:5 Then you shall see and be radiant; your heart shall thrill and rejoice, because the abundance of the sea shall be brought to you, the wealth of the nations shall come to you.
60:6 A multitude of camels shall cover you, the young camels of Midian and Ephah; all those from Sheba shall come. They shall bring gold and frankincense, and shall proclaim the praise of the LORD.
Psalm
The Psalm mentions kings from far away bringing gifts to honor the king's son. Although David appears to have written this for his son, Solomon, it also prophesies Christ and His Kingdom.
Psalm 72:1-7, 10-14
72:1 Give the king your justice, O God, and your righteousness to a king's son.
72:2 May he judge your people with righteousness, and your poor with justice.
72:3 May the mountains yield prosperity for the people, and the hills, in righteousness.
72:4 May he defend the cause of the poor of the people, give deliverance to the needy, and crush the oppressor.
72:5 May he live while the sun endures, and as long as the moon, throughout all generations.
72:6 May he be like rain that falls on the mown grass, like showers that water the earth.
72:7 In his days may righteousness flourish and peace abound, until the moon is no more.
72:10 May the kings of Tarshish and of the isles render him tribute, may the kings of Sheba and Seba bring gifts.
72:11 May all kings fall down before him, all nations give him service.
72:12 For he delivers the needy when they call, the poor and those who have no helper.
72:13 He has pity on the weak and the needy, and saves the lives of the needy.
72:14 From oppression and violence he redeems their life; and precious is their blood in his sight.
Epistle
This post discusses Paul's message to the Ephesians:
Epiphany — Epistle — Ephesians 3:1-12
Ephesians 3:1-12
3:1 This is the reason that I Paul am a prisoner for Christ Jesus for the sake of you Gentiles–
3:2 for surely you have already heard of the commission of God's grace that was given me for you,
3:3 and how the mystery was made known to me by revelation, as I wrote above in a few words,
3:4 a reading of which will enable you to perceive my understanding of the mystery of Christ.
3:5 In former generations this mystery was not made known to humankind, as it has now been revealed to his holy apostles and prophets by the Spirit:
3:6 that is, the Gentiles have become fellow heirs, members of the same body, and sharers in the promise in Christ Jesus through the gospel.
3:7 Of this gospel I have become a servant according to the gift of God's grace that was given me by the working of his power.
3:8 Although I am the very least of all the saints, this grace was given to me to bring to the Gentiles the news of the boundless riches of Christ,
3:9 and to make everyone see what is the plan of the mystery hidden for ages in God who created all things;
3:10 so that through the church the wisdom of God in its rich variety might now be made known to the rulers and authorities in the heavenly places.
3:11 This was in accordance with the eternal purpose that he has carried out in Christ Jesus our Lord,
3:12 in whom we have access to God in boldness and confidence through faith in him.
Gospel
This post elaborates Matthew's account of evil Herod wishing to see the child the Magi — all of whom were Gentiles — called 'king of the Jews':
Epiphany — Epistle — Ephesians 3:1-12
Matthew 2:1-12
2:1 In the time of King Herod, after Jesus was born in Bethlehem of Judea, wise men from the East came to Jerusalem,
2:2 asking, "Where is the child who has been born king of the Jews? For we observed his star at its rising, and have come to pay him homage."
2:3 When King Herod heard this, he was frightened, and all Jerusalem with him;
2:4 and calling together all the chief priests and scribes of the people, he inquired of them where the Messiah was to be born.
2:5 They told him, "In Bethlehem of Judea; for so it has been written by the prophet:
2:6 'And you, Bethlehem, in the land of Judah, are by no means least among the rulers of Judah; for from you shall come a ruler who is to shepherd my people Israel.'"
2:7 Then Herod secretly called for the wise men and learned from them the exact time when the star had appeared.
2:8 Then he sent them to Bethlehem, saying, "Go and search diligently for the child; and when you have found him, bring me word so that I may also go and pay him homage."
2:9 When they had heard the king, they set out; and there, ahead of them, went the star that they had seen at its rising, until it stopped over the place where the child was.
2:10 When they saw that the star had stopped, they were overwhelmed with joy.
2:11 On entering the house, they saw the child with Mary his mother; and they knelt down and paid him homage. Then, opening their treasure chests, they offered him gifts of gold, frankincense, and myrrh.
2:12 And having been warned in a dream not to return to Herod, they left for their own country by another road.
Over the years I have really come to look forward to and better appreciate Epiphany. It is always that much more special when this feast day falls on a Sunday.
I hope that you have a blessed Epiphany.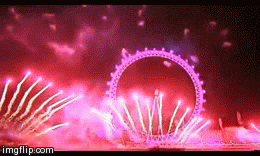 Happy New Year to all my readers!
May 2019 be a year of blessings, comfort, health and prosperity!
On a serious note, traditionally, January 1 is the feast of the Circumcision and Naming of Christ Jesus, about which you can read more below:
January 1 – Feast of the Circumcision of Christ (2010)
New Year's Day: the Circumcision — and Naming — of Christ Jesus
The stained glass window at left, depicting our Lord's circumcision, is probably the only one of its kind in existence. It was originally made in the mid-15th century for the Crutched Friars in Cologne, Germany, and is now displayed in the Cloisters Museum in Manhattan. You can read more about it below:
New Year's greetings — and the Feast of the Circumcision
It is always interesting to contemplate how closely the Holy Family obeyed Jewish laws and traditions. Surely, given that Jesus is Messiah, they did not need to, but they did — because they loved God and they wanted to obey Him.
The greatest sign of obedience was the Crucifixion, the ultimate, all-sufficient sacrifice that Jesus made for our sins.
For all the 'fun' we might be having at this time, may we be always mindful of our all-loving Creator who sent His Only Begotten Son to us to humble Himself as Saviour and Redeemer.
When I was growing up, Holy Saturday was our family's big shopping day.
As Lent would end that evening, we could have a mini-feast then and a grand repast for Easter.
Many countries have Christian food traditions for Holy Saturday. The following post discusses those in Eastern European countries:
Holy Saturday and food traditions
The much-loved doyenne of home cookery, Mary Berry, presented an excellent two-part programme for the BBC in 2016 on other Easter traditions around the world, summarised below:
However, foremost in our minds is the religious aspect of Holy Saturday:
What happens on Holy Saturday?
Joseph of Arimathea fulfilled the prophecy of Isaiah 53:9. The whole chapter is worth reading and meditating upon as we approach Easter Day:
53 Who has believed what he has heard from us?[a]
    And to whom has the arm of the Lord been revealed?
2 For he grew up before him like a young plant,
    and like a root out of dry ground;
he had no form or majesty that we should look at him,
    and no beauty that we should desire him.
3 He was despised and rejected[b] by men,
    a man of sorrows[c] and acquainted with[d] grief;[e]
and as one from whom men hide their faces[f]
    he was despised, and we esteemed him not.
4 Surely he has borne our griefs
    and carried our sorrows;
yet we esteemed him stricken,
    smitten by God, and afflicted.
5 But he was pierced for our transgressions;
    he was crushed for our iniquities;
upon him was the chastisement that brought us peace,
    and with his wounds we are healed.
6 All we like sheep have gone astray;
    we have turned—every one—to his own way;
and the Lord has laid on him
    the iniquity of us all.
7 He was oppressed, and he was afflicted,
    yet he opened not his mouth;
like a lamb that is led to the slaughter,
    and like a sheep that before its shearers is silent,
    so he opened not his mouth.
8 By oppression and judgment he was taken away;
    and as for his generation, who considered
that he was cut off out of the land of the living,
    stricken for the transgression of my people?
9 And they made his grave with the wicked
    and with a rich man in his death,
although he had done no violence,
    and there was no deceit in his mouth.
10 Yet it was the will of the Lord to crush him;
    he has put him to grief;[g]
when his soul makes[h] an offering for guilt,
    he shall see his offspring; he shall prolong his days;
the will of the Lord shall prosper in his hand.
11 Out of the anguish of his soul he shall see[i] and be satisfied;
by his knowledge shall the righteous one, my servant,
    make many to be accounted righteous,
    and he shall bear their iniquities.
12 Therefore I will divide him a portion with the many,[j]
    and he shall divide the spoil with the strong,[k]
because he poured out his soul to death
    and was numbered with the transgressors;
yet he bore the sin of many,
    and makes intercession for the transgressors.
Isaiah 53 is a good chapter to consider as we contemplate the Crucifixion and anticipate our Lord's Resurrection.
Last year, I wrote an extensive post on Plough Monday, which is the first Monday after Epiphany:
The English tradition of Plough Monday
I thought I had covered the waterfront with regard to this ancient festival but found more history about the day that signalled a return to full time agricultural work on the Tuesday.
Ploughing matches
When Plough Monday was widely celebrated, some farmers would have had their ploughs blessed at church on Sunday. Other villages had a communal plough at the church which was blessed annually.
In some areas, ploughing matches took place, which gathered crowds of onlookers. The Cottage at the End of a Lane has an old colour photo of one such contest, likely to have been in Suffolk.
The author points out:
The men who walked 10 miles a day in all weathers back in the day would have smiled to see people nowadays doing it for fun or to keep the memory alive. Most of them welcomed the arrival of tractors.
I bet they did.
Traditional poems
The Cottage at the End of a Lane also has a traditional poem:
Plough deep while sluggards sleep:
and you shall have corn to sell and keep.
Turn out for Plough Monday
Up, fellows now
Buckle the horses 
And Follow the plough. 
Plough Monday started with chores before everyone moved on to festivities. This was to show willingness to work hard in the year ahead. As I mentioned in last year's post, a kitchen maid was given a cockerel for Shrovetide before Lent. A contest between the maids in the kitchen and the men in the fields took place to see if the maids could keep their cockerels. If one of the men was able to get some of his farming implements by the fireside before the kitchen maid got her kettle on, then she forfeited her cockerel — 'cocke' in the poem which follows.
In the 1500s, a gentleman farmer by the name of Thomas Tusser penned these lines, featured on Legendary Dartmoor:
Good huswives, whom God hath enriched ynough,
forget not the feasts that belong to the plough:
The meaning is only to joy and to be glad,
for comfort with labour is fit to be had…
Plough Monday, nest after that twelftide is past,
bids out with the plough, the worst husband is last:
If plowman get hatchet, or whip to the skreene,
maids loseth their cocke, if no water be seen.
Thomas Tusser (1524-1580) was born in Essex, the county to the east of London. He was part of the choir at St Paul's Cathedral before studying at Eton and going up to King's College, then to Trinity Hall, Cambridge, for his university education.
He spent ten years serving as a musician for William Paget, 1st Baron Paget of Beaudesart, before marrying and farming in Cattawade, Suffolk, near the River Stour. His first wife was sickly, and he abandoned farming so they could move to Ipswich. After her death, he remarried and resumed farming, with interruptions for illness or escaping the plague of 1572-1573. When he died in London in 1580, he owned a small estate at at Chesterton, Cambridgeshire. According to contemporary accounts, he not only farmed arable land but also raised livestock. He did not make much money and lived frugally.
Tusser wrote many agricultural poems which laid out the best traditional methods of farming and raising livestock, most famously in A Hundreth Good Pointes of Husbandrie, first published in 1557. In 1573, he expanded his original work and published Five Hundred Points of Good Husbandry.
Tusser most likely saw his fair share of Plough Mondays.
Devon customs
Legendary Dartmoor's post, 'Plough Monday', reveals a local custom that invokes 'The Spirit of the Harvest':
In order to add some extra clout to the devotions to the 'Spirit of the Harvest' it was also imperative to plough the 'neck' or 'corn dolly' which was taken from the previous harvest into the first furrow ploughed either on or just after Plough Monday. To do this would ensure a good harvest but to fail to observe this tradition was to invite 'tare and rook' to decimate the growing crop.
Another is more modern:
I don't know if it was just a family thing but I can remember uncle always sprinkled a, "drap o' firejuice," on the plough shares before the first furrow was cut. It must have been a pretty serious belief because it was unheard of for any relation of old 'John Barleycorn' to go anywhere but down his throat.
This is encouraging:
It appears that the tradition of Plough Monday died out on the moor around the late 1900's but the church blessing has been revived by some Young Farmer's clubs.
Regional celebrations
In 2018, Plough Monday was January 8.
Durham
Durham held their festivities on Sunday, January 7 (photo at the link):
Come and join us in our drawing of the Plough from Durham Market Place to the Palace Green to be received by the Dean of Durham Cathedral.
There we'll welcome in the traditional start of the agricultural year with Morris and Sword Dancing, Music and Ceremony!
Celebrations for Plough Sunday, a traditional English festival, are being revived in Durham this weekend. Drawing a plough into the Cathedral, they will be invited inside by the Dean, who will give them a commemorative four pence in a re-enactment of Plough Sunday celebrations that took place in 1413.
The afternoon will continue with a music session and bar at the John Duck, Claypath.
All welcome!
That sounds very traditional.
Balsham
In Cambridgeshire, the village of Balsham revived Plough Monday festivities in 1972.
The Balsham Ploughmen site has their whole modern-day story. Incredibly, Plough Monday has been celebrated there every year since to raise money for charity.
In 1972, the original organisers studied the village plough, built between 1680-1720, and constructed a new one based on the design of the old one using 100-year-old wood.
The organisers and a team of volunteers go to houses and pubs to collect money and sell raffle tickets:
Money is collected at each stop and along the streets, from one end of the village to the other and there is a raffle at the finishing pub. However, the chief means of fundraising, which justifies such activity in what is usually one of the coldest nights of the winter, is the traditional "horseplay". There is a great deal of banter among the Ploughmen, Cambridge Morris Men and the followers.
The cries of "pity the poor ole ploughboy" together with the rattle of collecting tins and the jingle of the Morris Men's bells signals that Plough Monday is with us again.
Then:
The day following Plough Monday has evolved into "Harrowing Tuesday" when Ploughmen, members of the team and their families traditionally meet for lunch of bangers and mash and discuss the events of the previous evening – the name does tend to reflect the fragile state of the team rather than an agricultural reference.
The Balsham Ploughmen have been highly successful:
Plough Monday 2017 has broken all fundraising records!
We were once again out and about on 9th January 2017 with the Cambridge Morris Men fundraising for Balsham 2nd Brownies, Buttercups Community Pre-School and a village defibrillator …
This year's total was a massive £3,219.50!
I hope they had another great success this year.
It is marvellous that people in England still care about Plough Monday, an ancient tradition that deserves to keep going for generations to come.
This week I learned of another old English tradition, St Distaff's Day — the day after Epiphany.
While there is no St Distaff — a facetious name — January 7 was the day when women returned to spinning wool, flax or other fibres after the twelve days of Christmas.
A distaff is a 'roc' or 'rock' — a rod or dowel — used in spinning. It was used before spinning wheels were invented. It holds the unspun fibres and keeps them untangled. Wikipedia has an excellent entry with ancient illustrations of distaffs.
January 7 is also known as Distaff Day or Roc Day.
As spinning was a female occupation, the English language has two words emanating from it: spinster (never-married woman) and distaff (referring to the matrilineal branch of a family, e.g. 'distaff half' for 'wife'). A distaff race means that all the horses running are female.
Breathing in books has a poem by Robert Herrick (1591-1674), which he wrote for January 7. It involves a custom of:
high jinks in which men and women engage in a battle of the sexes with the men trying to steal away and burn the women's flax while the women respond by trying to throw water over the men (not much fun in January in my opinion!). However, [Steve] Roud [author of The English Year] points out that other, later, sources all seem very similar and vague and it seems likely that they all used Herrick's poem as their sole source on the tradition.
This is Herrick's poem:
St. Distaff's Day or the Morrow After Twelfth Day
Partly work and partly play,
Ye must on S. Distaff's day
From the plough soon free your team;
Then come home and fother them.
If the maids a spinning go,
Burn the flax, and fire the tow:
Scorch their plackets, but beware,
That ye singe no maiden-hair.
Bring in pails of water then,
Let the maids bewash the men.
Give S. Distaff all the right,
Then bid Christmas sport good night;
And next morrow, every one
To his own vocation.
In closing, the Monday after Epiphany is Plough Monday, which sometimes coincides with St Distaff's Day, depending on the calendar year.
Tomorrow: More Plough Monday traditions
December 26 is full of history.
Before I begin, here is a beautiful painting of the Holy Family:
The Holy Family with dog, hangs in Madrid's Museo del Prado. Bartolomé Esteban Murillo painted it between 1645 and 1650. He was born late December 1617, baptized January 1, 1618 and died on April 3, 1682.
Murillo was a prolific painter of both religious and secular themes. Until the 19th century, he was Spain's best known artist. His work influenced many other European painters, including Gainsborough.
St Stephen's Day
Stephen was the Church's first martyr.
Students of the Bible and readers who have been following my series on Acts this year, will recall his story. Saul of Tarsus — St Paul — had a huge role to play in Stephen's stoning.
Stephen was the first to offer an apologetic for a belief in Jesus:
Acts 7:2b-8 – Stephen, deacon, appearing before the court in the temple, apologetics, Abraham
Acts 7:9-16 – Stephen, temple court, apologetics, Joseph
Acts 7:17-22 – Stephen, temple court, apologetics, Moses
Acts 7:23-29 – Stephen, temple court, apologetics, Moses meeting with his people — the Israelites in slavery
Acts 7:30-34 – Stephen, temple court, apologetics, God, Jesus, Moses called from exile, burning bush
Acts 7:35-43 – Stephen, temple court, apologetics, God, Jesus, Moses the deliverer, Ten Commandments, idolatry
Acts 7:44-50 – Stephen, temple court, apologetics, the history of the temple, Moses, Joshua, King David, King Solomon. The post also includes the account of his stoning in the last few verses of Acts 7.
Acts 8:1-3 – Stephen, Saul, Jerusalem, Judea, Samaria
The following post explains more in video. Unfortunately, the first video is no longer available, but the others are:
In Europe, St Stephen's Day has been one of popular celebrations, sometimes revelry, as it comes right after Christmas.
Boxing Day
Of course, here in Britain and parts of the Commonwealth, we celebrate Boxing Day:
One detail I discovered more about was the money box — Christmas box — from the 17th and 18th centuries:
A present or gratuity given at Christmas: in Great Britain, usually confined to gratuities given to those who are supposed to have a vague claim upon the donor for services rendered to him as one of the general public by whom they are employed and paid, or as a customer of their legal employer; the undefined theory being that as they have done offices for this person, for which he has not directly paid them, some direct acknowledgement is becoming at Christmas.[6]
I watched the BBC Two Christmas special, The Sweet Makers, in which historian Dr Annie Gray brought a Christmas box to show the bakers and confectioners. It was a painted terracotta box that one dropped on the floor to open. Dr Gray said that one recipient wrote in his journal that he made a year's salary with that Christmas box alone. He was the exception, not the rule!
The origin of those boxes is unclear but involves one or more of the following traditions:
The European tradition, which has long included giving money and other gifts to those who were needy and in service positions, has been dated to the Middle Ages, but the exact origin is unknown. It is believed to be in reference to the Alms Box placed in areas of worship to collect donations to the poor. Also, it may come from a custom in the late Roman/early Christian era, wherein metal boxes placed outside churches were used to collect special offerings tied to the Feast of Saint Stephen,[9] which in the Western Church falls on the same day as Boxing Day.
Here is another:
Great sailing ships when setting sail would have a sealed box containing money on board for good luck. Were the voyage a success, the box was given to a priest, opened at Christmas and the contents then given to the poor.
Christmas carol — Good King Wenceslas
A popular traditional carol is Good King Wenceslas, which describes an event that took place on December 26.
(Image credit: Wikipedia)
Wenceslas (c. 907 – 935) was a duke in Bohemia. The Holy Roman Emperor Otto I elevated him to a king after his brutal death, largely for his piety, just government and famous works of charity.
Wikipedia tells us (emphases mine):
Wenceslas was considered a martyr and a saint immediately after his death in the 10th century, when a cult of Wenceslas rose up in Bohemia and in England.[3] Within a few decades of Wenceslas' death, four biographies of him were in circulation.[4][5] These hagiographies had a powerful influence on the High Middle Ages conceptualization of the rex iustus, or "righteous king"—that is, a monarch whose power stems mainly from his great piety, as well as from his princely vigor.[6]
Referring approvingly to these hagiographies, a preacher from 12th century says:[7][8]
But his deeds I think you know better than I could tell you; for, as is read in his Passion, no one doubts that, rising every night from his noble bed, with bare feet and only one chamberlain, he went around to God's churches and gave alms generously to widows, orphans, those in prison and afflicted by every difficulty, so much so that he was considered, not a prince, but the father of all the wretched.
Several centuries later the legend was claimed as fact by Pope Pius II,[9] who himself also walked ten miles barefoot in the ice and snow as an act of pious thanksgiving.[10]
Wenceslas's long walk on December 26 is the subject of the carol:
"Good King Wenceslas" is a Christmas carol that tells a story of a Bohemian king going on a journey and braving harsh winter weather to give alms to a poor peasant on the Feast of Stephen (December 26, the Second Day of Christmas). During the journey, his page is about to give up the struggle against the cold weather, but is enabled to continue by following the king's footprints, step for step, through the deep snow.
In 1853, an English high churchman, John Mason Neale, took the melody "Tempus adest floridum" ("It is time for flowering"), a 13th-century spring carol, and wrote the following verses, which might be a translation of a poem by Czech poet Václav Alois Svoboda:
Good King Wenceslas looked out, on the Feast of Stephen,
When the snow lay round about, deep and crisp and even;
Brightly shone the moon that night, tho' the frost was cruel,
When a poor man came in sight, gath'ring winter fuel.
"Hither, page, and stand by me, if thou know'st it, telling,
Yonder peasant, who is he? Where and what his dwelling?"
"Sire, he lives a good league hence, underneath the mountain;
Right against the forest fence, by Saint Agnes' fountain."
"Bring me flesh, and bring me wine, bring me pine logs hither:
Thou and I shall see him dine, when we bear them thither."
Page and monarch, forth they went, forth they went together;
Through the rude wind's wild lament and the bitter weather.
"Sire, the night is darker now, and the wind blows stronger;
Fails my heart, I know not how; I can go no longer."
"Mark my footsteps, good my page. Tread thou in them boldly
Thou shalt find the winter's rage freeze thy blood less coldly."
In his master's steps he trod, where the snow lay dinted;
Heat was in the very sod which the saint had printed.
Therefore, Christian men, be sure, wealth or rank possessing,
Ye who now will bless the poor, shall yourselves find blessing.
The carol received widespread criticism for decades. That said, I'm glad it survived. I heard a choir sing it at our local Christmas lighting ceremony this year. It's beautiful:
Poor Wenceslas — or Wenceslaus, real name Václav — was dogged by political and family problems. His own brother killed him.
His grandfather, Bořivoj I of Bohemia, converted to Christianity thanks to Sts Cyril and Methodius. Wenceslaus's mother, Drahomíra,was a pagan who converted and was baptised when she married Vratislaus I, Duke of Bohemia. His paternal grandmother, Ludmila of Bohemia, was responsible for young Wenceslaus's education.
Vratislaus I died when the boy was about 13. Ludmila became regent because Wenceslas was not yet old enough to succeed his father. Drahomíra became jealous of Ludmila, not only for her position but also for the influence she had over the boy. So, she had her mother-in-law murdered:
Ludmila was at Tetín Castle near Beroun when assassins murdered her on September 15, 921. She is said to have been strangled by them with her veil. She was at first buried in the church of St. Michael at Tetín, but her remains were later removed, probably by Wenceslas,[3] to the church of St. George in Prague, which had been built by his father.[4]
Mother-in-law out of the way, Drahomíra became regent and, oddly, began persecuting Christians. A few years later, at the age of 17 or 18, Wenceslas was able to rule in his own right. Note the reference to his brother below:
he took control of the government. He placed the duchy under the protection of Germany, introduced German priests, and favoured the Latin rite instead of the old Slavic, which had gone into disuse in many places for want of priests.[2] To prevent disputes between him and his younger brother Boleslav, they divided the country between them,. assigning to the latter a considerable territory[4]
Wenceslas also exiled his wicked mother.
He had to contend with enemy rulers and adversarial regional alliances during his reign.
Worst of all was his murderous brother, Boleslav.
In September 935:
a group of nobles allied with Wenceslas's younger brother Boleslav plotted to kill him. After Boleslav invited Wenceslas to the feast of Saints Cosmas and Damian in Stará Boleslav, three of Boleslav's companions, Tira, Česta, and Hněvsa, fell on the duke and stabbed him to death.[5] As the duke fell, Boleslav ran him through with a lance.[4]
According to Cosmas of Prague, in his Chronica Boëmorum of the early 12th century, one of Boleslav's sons was born on the day of Wenceslas's death. Because of the ominous circumstance of his birth, the infant was named Strachkvas, which means "a dreadful feast".[5]
What a man Wenceslas was. What a family he had. What piety and charity he displayed in the face of such adversity.
Along with her grandson, Ludmila was also elevated to sainthood. Ludmila is the patron saint of Bohemia, converts, duchesses, widows and, not surprisingly, those who have problems with in-laws.
Best wishes for a very happy Christmas to all my readers around the world! Have a marvellous day!
The painting above dates from 1622.  It is called Adoration of the Shepherds.  Gerard (Gerrit) van Honthorst, a Dutch Golden Age painter, studied in Italy and took his influences from Caravaggio's use of chiaroscuro, as you can see from the way the light plays on the Holy Family and the shepherds.
Gospel reading
The Christmas Gospel reading is John 1:1-14, sometimes extending to John 1:18, which adds John the Baptist's prophecy (verse 15) and this beautiful verse:
14And the Word became flesh and dwelt among us, and we have seen his glory, glory as of the only Son from the Father, full of grace and truth.
These posts explain more:
Christmas Day — John 1:14 (with commentary from Matthew Poole)
Happy Christmas, one and all! (John 1:1-17)
More about Christmas
These posts have more reflections about Christmas:
Compliments of the season to all my readers! (features Dr Paul Copan on the manger scene)
A Lutheran defence of Nativity scenes and crucifixes
Martin Luther on the birth of Jesus
Angel imagery in Christmas carols (Dr Paul Copan on how the Bible portrays them)
Jesuit astronomer discusses the Star of Bethlehem (2016)
The Christmas tree — a history (related to Christianity)
Christmas gifts — a history (and a Christian defence thereof)
Christmas feasting and revelry (the rehabilitation of Christmas)
Christmas carols
Christmas would not be complete without carols:
'God Rest Ye Merry, Gentlemen'
I am adding a new one to the list.
I Heard the Bells on Christmas Day
The great American poet Henry Wadsworth Longfellow wrote a poem, Christmas Bells, during the Civil War.
Accounts differ as to whether he composed the poem in 1863 or 1864, but, whatever the case, Longfellow's life during the Civil War years was not a happy one.
What Saith the Scripture? has an excellent article from 2001 by Tom Stewart on Longfellow, his family, Christmas Bells and related Scripture verses. A summary and excerpts follow.
The Civil War started in April 1861. In early July, a lingering heat wave settled over the Boston area. The Longfellow family lived in neighbouring Cambridge, with Longfellow teaching at Harvard. The poet's beloved wife Frances — Fanny — wrote in her journal on July 9 about their daughters:
We are all sighing for the good sea breeze instead of this stifling land one filled with dust. Poor Allegra is very droopy with heat, and Edie has to get her hair in a net to free her neck from the weight.
On July 10, Fanny cut 7-year-old Edie's hair. The locks were so beautiful that Fanny decided to preserve them in sealing wax. Tragedy struck:
Melting a bar of sealing wax with a candle, a few drops fell unnoticed upon her dress. The longed for sea breeze gusted through the window, igniting the light material of Fanny's dress– immediately wrapping her in flames.
Fanny ran from the room where Edie and Allegra were and dashed to Longfellow's study. He tried frantically, but in vain, to extinguish the flames with a nearby throw rug, which was too small to be effective:
Failing to stop the fire with the rug, he tried to smother the flames by throwing his arms around Frances– severely burning his face, arms, and hands. Fanny Longfellow died the next morning.
Longfellow was still suffering from his burns when his wife's funeral took place. He was also overcome by grief. He did not attend.
It was at this time that he began to grow his trademark beard:
Incidentally, the trademark full beard of Henry Wadsworth Longfellow arose from his inability to shave after this tragedy.
At Christmastime in 1961, he wrote:
How inexpressibly sad are all holidays.
On July 10, 1862 — the first anniversary of the incident — he wrote:
I can make no record of these days. Better leave them wrapped in silence. Perhaps someday God will give me peace.
On Christmas Day that year, he wrote:
A 'merry Christmas' say the children, but that is no more for me.
More sadness followed. Longfellow's son Charles served as a lieutenant in the Army of the Potomac. Around Christmas 1863, Longfellow received news that Charles had been seriously injured:
with a bullet passing under his shoulder blades and taking off one of the spinal processes.
Therefore:
The Christmas of 1863 was silent in Longfellow's journal.
By Christmas 1864, Charles was still alive, Abraham Lincoln had been re-elected and the Civil War was about to end. Longfellow was inspired to write Christmas Bells (emphasis mine below):
I heard the bells on Christmas Day
Their old, familiar carols play,
And wild and sweet
The words repeat
Of peace on earth, good-will to men!
And thought how, as the day had come,
The belfries of all Christendom
Had rolled along
The unbroken song
Of peace on earth, good-will to men!
Till ringing, singing on its way,
The world revolved from night to day,
A voice, a chime,
A chant sublime
Of peace on earth, good-will to men!
Then from each black, accursed mouth
The cannon thundered in the South,
And with the sound
The carols drowned
Of peace on earth, good-will to men!
It was as if an earthquake rent
The hearth-stones of a continent,
And made forlorn
The households born
Of peace on earth, good-will to men!
And in despair I bowed my head;
"There is no peace on earth," I said;
"For hate is strong,
And mocks the song
Of peace on earth, good-will to men!"
Then pealed the bells more loud and deep:
"God is not dead, nor doth He sleep;
The Wrong shall fail,
The Right prevail,
With peace on earth, good-will to men."
Johnny Marks, a Jewish man who loved Christmas, wrote the music for I Heard The Bells On Christmas Day, recorded many times by various artists past and present. The lyrics were also amended to make them timeless. The following video has the Longfellow story (albeit with the 1863 date) and the 20th century carol we know:
Christmas news 2017
Christians in Baghdad are celebrating this year:
Britain's Prime Minister Theresa May has taken a leaf out of President Donald Trump's playbook, emphasising Christianity, the military and first responders. On December 24, the Press Association reported:
Theresa May has urged Britons to take pride in the country's Christian heritage at Christmas because it gives everyone the confidence to practice their religion "free from question or fear".
In her Christmas message, the Prime Minister also paid tribute to the "heroes" in the emergency services who responded to the Grenfell Tower fire and "abhorrent" terror attacks in Manchester and London.
She also said:
And the thousands of volunteers in our country who will give up their time to make someone else's Christmas that little bit better: from faith inspired projects like the Churches Together initiative in my own constituency – to aid workers helping those in war-torn parts of the world.
As we celebrate the birth of Christ, let us celebrate all those selfless acts – and countless others – that epitomise the values we share: Christian values of love, service and compassion that are lived out every day in our country by people all faiths and none.
Let us take pride in our Christian heritage and the confidence it gives us to ensure that in Britain you can practice your faith free from question or fear.
Let us remember those around the world today who have been denied those freedoms – from Christians in some parts of the Middle East to the sickening persecution of the Rohingya Muslims.
And let us reaffirm our determination to stand up for the freedom of people of all religions to speak about and practice their beliefs in peace and safety.
So this Christmas, whatever our faith, let us come together confident and united in the values we share. And wherever you are at this special time of year, let me wish you all a very happy Christmas.
I could be mistaken, but I do not recall a religious message from a Prime Minister in decades. Well done, Mrs May. May God bless you and your husband this Christmas and in the year ahead.
On Monday, November 27, 2017, First Lady Melania Trump welcomed a group of schoolchildren to the White House which she has transformed into a magical Winter Wonderland.
Ballet dancers performed selections from The Nutcracker Suite. The US Marine Corps band provided musical accompaniment. (Ignore the sarcasm from the CNN reporter's caption.)
AP has a good video here of the dancers and Mrs Trump's warm hugs for each child. She also sat down to talk and listen to their Christmas letters to the US military and helped them decorate Christmas wreaths:
This video shows more of Mrs Trump's dress (see the back at 40 seconds in). There were two tables set up for the pupils, but the children at the second table quickly left to stand behind Mrs Trump at her table. One girl sat on her lap:
One child compared America's first lady to an angel:
Indeed. Mrs Trump's dress was perfect for the occasion:
The Gateway Pundit reported that the children are from Joint Base Andrews:
NBC News tweeted heartwarming footage of Melania Trump welcoming students from Joint Base Andrews at a White House Christmas event. The children were stunned as the angelic First Lady entered the room.
"Are you the first lady?!" a boy asked as he hugged Melania Trump.
"She seriously looks like an angel," added another child.
Look at the kids run to her:
They clearly enjoyed being with her:
The White House issued a press release on this year's Christmas decorations, excerpted below (emphases mine):
The First Family will celebrate their first Christmas in the White House with a nod to tradition. This year's theme, "Time-Honored Traditions" was designed by First Lady Melania Trump to pay respect to 200 years of holiday traditions at the White House.
In the East Wing, visitors find a tribute to our service members and their families with the Gold Star Family Tree, which has been decorated with gold stars and patriotic ribbon. Visitors are encouraged to write a message to their loved ones who are on duty or abroad on the digital tablets provided.
After passing through the East colonnade, visitors will see the China Room, which honors the holiday traditions of dining and hospitality. The room is set up for a family Christmas dinner, with the table displaying the china from President Ronald Reagan. Then, visitors will see the Library, which features President Franklin D. Roosevelt's 1866 edition of "A Christmas Carol," as they recall the time-honored custom of reading Christmas stories to loved ones.
On the State Floor of the White House, the Grand Foyer and Cross Hall celebrate the first themed White House Christmas, which was the "Nutcracker Suite" in 1961. The Green Room honors the festivities of crafts, paper, and classic design. The Blue Room holds the official White House Christmas tree, which is decorated with glass ornaments depicting the seal of each State and territory. The Red Room hosts delightful holiday treats, and has been decorated with peppermints, candy, and cookies. The State Dining Room holds a traditional gingerbread house, which depicts the South facade of the White House and features Mrs. Trump's signature Christmas wreaths.
I mentioned the gingerbread house last week. It is something to behold.
The White House will be receiving many visitors in the run up to Christmas:
the White House will host more than 100 open houses and many receptions. More than 25,000 visitors will walk the halls taking part in public tours.
Unlike presidential palaces, it is considered the People's House, and the Trumps have opened the doors to tens of thousands of Americans, many for special recognition, in addition to those attending tours.
After many years in storage, the Nativity scene has reappeared:
You can see it from a distance in this video, at the end of a corridor full of brilliantly decorated Christmas trees:
This video shows the Nativity scene close up at the beginning of the following video (detail photo here). How beautiful:
In addition to views of the other rooms — including the Blue Room with the main Christmas tree (also see) — that video also has an excellent extended close-up of the gingerbread house, complete with portico and columns. How did they make that? Wow!
Mrs Trump also has Christmas booklets printed which explain a bit about the history of the White House rooms. The boy in the illustration is the First Son, aged 11:
Along with millions of Americans, I am so grateful for such a wonderful First Family.
No more Mao ornaments, as favoured by the Obamas. Thank goodness for that.
Compare and contrast the 2016 White House decorations with this year's. (No Mao ornaments, but the difference is startling.)
Even worse were the Clintons' White House displays. Please read the story at that link (content too indecent to summarise here).
In closing, here is another video.
I am also grateful that the Gateway Pundit's Jim Hoft gave special emphasis to the Nativity scene:
President Donald Trump and First Lady Melania Trump are bringing Christ back to Christmas.
Melania released video of the beautiful White House decorations.
And this year a Nativity scene was included.
Yes! Christmas makes a comeback!
And the White House has never looked as beautiful as it does now.
———————————————————————————-
UPDATE: CNN announced they will be boycotting the Trumps' White House Christmas party for the media. Press Secretary Sarah Sanders is delighted, and Trump says we should turn off CNN.
First Lady Melania Trump and President Donald Trump hosted the 139th Easter Egg Roll at the White House on Monday, April 17, 2017.
The Easter Egg Roll falls under the first lady's remit. Mrs Trump carefully researched the history of the event and decided to return to tradition.
CNN had a good, if biased, article on how this developed. Excerpts follow, emphases mine:
"She wanted to get back to the tradition, so we're bringing back some traditional elements, like military bands, and focusing on the family itself," Stephanie Grisham, Melania Trump's communications director, told CNN.
Those traditional elements include the egg roll, an egg dying station, a cookie decorating station, an art wall, a thank-you card station where children can write notes to troops and veterans, and a reading nook …
Tickets were allocated to schools, children' hospitals and military and law enforcement families, as well as the families of White House staff, according to [Press Secretary Sean] Spicer.
Planning an egg roll is a tricky balancing act, a collaboration between the East Wing, the White House Visitors' Office, and volunteers …
Wells Wood Turning crafted 18,000 custom commemorative wooden eggs that will be given to each child in attendance. They arrived at the White House last week in five colors, including, naturally, a shiny gold.
Here are the eggs. Note the similarity in the first couple's signatures:
CNN also gave us the history behind this popular — and very visible — White House event:
The egg rolling tradition began in the 1870s on Capitol grounds. After a particularly rotten 1876 roll, President Ulysses S. Grant signed legislation to protect Capitol grounds, which prohibited egg rolling, per the National Archives.
But in 1878, President Rutherford B. Hayes allowed children to roll their eggs on the White House South Lawn, and 139 years later, the tradition continues.
It's always been quite a production for the first lady's office.
Florence Harding wore a feathered hat in 1922. Grace Coolidge brought her pet raccoon, Rebecca, in 1927. Eleanor Roosevelt oversaw the egg roll during her husband's four terms in office, including 1937, when more than 50,000 children attended.
The tradition of the costumed Easter Bunny began with a Pat Nixon staff member in 1969, per the White House Historical Association.
Spicer has a history with the Egg Roll himself: as a staffer in the George W. Bush administration, he was the man inside the Easter bunny suit.
With a new administration this year and not many staff in place, the planning time was short. Wells Wood Turning of Buckfield, Maine contacted the White House on February 20 to say that they needed to know how many eggs to make because time was running out.
Mrs Trump also had a skeleton staff at that point, so all hands were on deck. The White House engaged the services of event planning company Harbinger, which has organised events for a wide array of clients. The Obamas used C3 Presents.
That said, hundreds of volunteers are needed every year for the Egg Roll. After all, 21,000 people were expected this year. Easter baskets must be filled with a variety of sweet treats and other fun items. Four hundred volunteers, most of whom live locally, showed up on Holy Saturday to organise the gifts and work on other aspects of the event:
Part of the prep happened this Saturday, when 100 or so volunteers worked elbow-to-elbow in a fenced-in, tented portion of the Ellipse, behind the South Lawn of the White House. Creating a lengthy assembly line, they spent hours stuffing candy, coloring books and commemorative eggs into goodie bags for families attending the roll.
According to a source who participated in the preparation the weekend, the volunteers — many holdovers from years' past and former administrations — arrived at 10 a.m. ET, working alongside Visitors Office and Social Office staffers. Truckloads of donated products were unpacked, grouped and placed into their designated spots, said one volunteer team leader. The items included arts and crafts supplies, as well as non-perishable foods. And yes, the source confirmed, there were also Peeps.
Peeps are a marshmallow Easter candy, most of which are coated with brightly coloured sugar.
Everything is carefully planned and diligently executed:
By the end of the afternoon, thousands of bags were completed, with the goal each child will receive a souvenir goodie bag and commemorative egg, added the source.
"Everyone at the White House is very excited about (Monday's) Easter Egg Roll. Preparations are continuing through the weekend to ensure that every child who attends has a positive experience they'll remember for years to come," said Grisham.
Whereas Mrs Obama favoured popular music at the Easter Egg Roll, Mrs Trump scaled such music back, preferring to bring back the military bands from older Easter Monday events.
CNN says that special thanks go to Rickie Niceta Lloyd, Mrs Trump's social secretary and the White House Visitors Office which organised four orientation sessions for the volunteers beforehand.
The next few tweets give us a glimpse of what went on over Easter weekend:
This was the graphic for the event. The bunnies have wooden spoons in their paws, because egg rolling contestants need them to push the eggs to the finishing line (see below):
It had rained and the ground was damp. Nevertheless, there was a rainbow, which impressed 'Teddy Roosevelt':
By the time the Trumps appeared on the balcony, the lawn had a crowd awaiting the official opening of the event:
President Trump introduced the event, followed by the the first lady:
Watch Mrs Trump nudge her husband to put his hand over his heart for the National Anthem, performed by the United States Marine Corps band. I saw another clip of this and Barron was first, closely followed by his mother:
Journalists covered the event for television. CNN's Jim Acosta shared a laugh with a Mutant Ninja Turtle:
However, Today's Al Roker, who is the NBC morning show's weatherman and co-host, appeared less amused. I think he is still angry Hillary lost:
One boy had Acosta's number. As Acosta gave a live report, the lad on the left kept mouthing 'Fake News!' The video below should go straight to the 17-second mark (H/T: The Conservative Treehouse):
If that gets taken down, Newsbusters has a copy.
The following video from Fox News 10 in Phoenix shows how crowded the White House lawn was. President Trump turns up at the 27:52 mark to have pictures taken with guests. He also signed hats and programmes:
In the following video, jump to the 17:25 mark to watch the first Egg Roll of 2017. It only lasts 20 seconds:
Here's a view from the finishing line:
The First Family was present at the starting line for the first Egg Roll. Trump's daughter Tiffany (Marla Maples's daughter) is in the pink dress and son Eric (Ivana Trump) is between Mrs Trump and Barron:
The Trumps went on to engage with their young guests:
Happy days bring happy experiences. The photo below appears thanks to The Truth Division and The_Donald:
The two clearly enjoyed each other's company (click on top left photo below). (Donald Trump Jr, his wife and daughter are in the same photo. George Washington and Abraham Lincoln characters are in the baseball shirts, top right. Al Roker continues to be unamused, bottom left.)
Eric Trump and his wife Lara Lee brought along their dogs.
The American Egg Board supplied hen's fruit (top left) and a fun display, An Egg's Journey (top right):
Bro4 provided popular music. Martin Family Circus also entertained the guests.
Mrs Trump managed to persuade her husband's press secretary and much of the cabinet to follow her lead in reading to the children in the Reading Nook. She chose Party Animals by Kathie Lee Gifford, wherein different animals find out how much they have in common. Mrs Trump said it was a particular favourite:
Press Secretary Sean Spicer read How to Catch the Easter Bunny with young Joshua, the only one in the audience who knew the story:
Attorney General Jeff Sessions read It's Not Easy Being a Bunny, accompanied by his wife and four of their grandchildren:
Housing and Urban Development Secretary, Dr Ben Carson, accompanied by his wife and granddaughter, read The Grouchy Ladybug:
General Kellogg read Giraffes Can't Dance. He did a great job, too:
Education Secretary Betsy De Vos and Counsellor to the President Kellyanne Conway also read to the youngsters. Conway chose God Gave Us Easter. Mrs De Vos, with one of her grandchildren, gathered the children up closely around her.
Military bands, the boy band and the circus act performed on the Bunny Hop Stage.
The United States Army Band chose traditional songs that the many of the children would not have heard before as well as better known numbers:
The Air Force Band and their Singing Sergeants brought an accomplished bluegrass air to proceedings:
First Son Barron, who turned 11 on Monday, March 20, is as tall as his mother:
I also hope this was a great success for First Lady Melania Trump. I am especially pleased that she blended the traditional with the contemporary so well, ensuring that Easter Monday was a delightful day out for all her guests.