You are currently browsing the tag archive for the 'UK' tag.
This is the final instalment of my long-running series, the Brexit Chronicles.
My previous post discussed the December 30 vote on the EU Future Relationship Bill which passed both Houses of Parliament and received Royal Assent in the early hours of the final day of Brexmas, December 31, 2020.
New Year's Eve was a quiet affair in Britain, as we were in lockdown.
One week earlier, Boris said that he would not be dictating to Britons how they should celebrate our exit from the EU, which was a bit rich, because he had already put us into lockdown before Christmas:
What UK independence from the EU means for Boris
The UK negotiating team did some star turns with this agreement, which polished Prime Minister Boris Johnson's political reputation.
Boris's ratings had taken an understandable hit during a year of coronavirus, which included a lot of flip-flopping on his part, however the trade agreement improved things considerably. Liz Truss, who has been negotiating our trade deals with more than 50 countries, deserves her place at the top:
According to an Opinium poll, an overwhelming majority of Britons — even Remainers — wanted MPs and the Lords to pass the deal:
Troublingly for the anti-deal SNP, the poll's sub sample of Scottish voters shows that by 47% to 19%, Scots want their MPs to vote for the deal too…
The Norwegians said that the UK had negotiated a better deal with the EU than they had:
Guido Fawkes thinks that this could give Norway the impetus to renegotiate their terms with the EU. I hope so (emphases in the original):
Marit Arnstad, parliamentary leader of Norway's Centre Party, argues that the UK deal is better than the Norwegian deal her country has as a member of the European Economic Area (EEA). "The UK has now reached an agreement that gives them more freedom and more independence" she tells Klassekampen, Norway's answer to the Guardian, "the British have a better agreement than the EEA. They get access to the internal market and the common trade that is desirable, but they do not have to be part of a dynamic regulatory development that places strong ties on the individual countries' national policies. …The most difficult thing for Norway is that we are bound in areas that are national policy, and that it happens in more and more areas. The British have now taken back this authority, and it is extremely interesting".
Arnstad is not the only politician complaining, the leader of the Norwegian Socialist Party's EEA committee, Heming Olaussen, also believes that the British agreement with the EU is better than the EEA, "because the British escape the European Court of Justice. Then they are no longer subject to EU supremacy and must not accept any EU legislation in the future as we must. This agreement is qualitatively different and safeguards national sovereignty in a better way than the EEA does for us".
Could we soon see Norway and the other EEA countries try to renegotiate their terms?
Prime Minister Boris Johnson made sure that he got everything possible arranged by the end of the day, including Gibraltar. The first tweet has a statement from Foreign Secretary Dominic Raab:
Remainers constantly brought up the future of the Nissan car plant in Sunderland. They can silence themselves now.
Chronicle Live reported:
Automotive giant Nissan has welcomed the UK's post-Brexit trade deal with the EU, which appears to have safeguarded the future of its Sunderland plant.
The plant has been at the centre of the Brexit debate over the last decade, with both Remain and Leave campaigners using it to back up their respective arguments.
A number of global Nissan executives have used visits to Sunderland to warn that its future was threatened by a no-deal Brexit, and two models either being made or due to be made at the plant have been cancelled since the 2016 referendum.
But the Christmas Eve agreement of a deal that appears to allow tariff-free access to EU markets for British-made goods has been welcomed by the company.
On Boxing Day, The Telegraph — Boris's former employer — published an interview with him, excerpts of which follow (emphases mine):
"I think it has been a long intellectual odyssey for many people of this country," he said, casting back to 1988, shortly before he, an up-and-coming journalist at The Telegraph, was dispatched to Brussels to report on the European Commission.
"The whole country has been divided about this issue, because we are European, but on the other hand we don't necessarily want to feel that we're committed to the ideology of the European Union.
"That's been the problem and I think it is absolutely true that Margaret Thatcher … she did begin this period of questioning. Her Bruges speech was very, very important."
Mr Johnson is referring to a speech that, to many Eurosceptics, formed the foundations of the bitter and protracted political struggle against ever closer union that ultimately set Britain on the path to Brexit.
At the height of her power and railing against Jacques Delors' latest move towards deeper integration, in 1988 Baroness Thatcher urged the Commission to abandon aspirations of a "European super-state" which would infringe on the "different traditions, parliamentary powers and sense of national pride in one's own country".
Her warning went unheeded, however, and just four years later the UK signed up to the Maastricht Treaty and with it the creation of the European Union as it is constituted today.
And yet, even after she was toppled and replaced by John Major, an ardent Europhile, the seeds of discontent and the desire to reclaim British sovereignty had been sown in Bruges.
He explained that we will always be European, just not part of the huge project that seems to continually move the goalposts of membership obligations:
"I think this gives us a basis for a new friendship and partnership that should attract people who love Europe and want to have a great relationship with it, who want to feel close to it.
"But it should also be something that is welcome to people who see the advantages of economic and political independence. I think the country as a whole has got itself into a new and more stable footing. It's a better relationship and a healthier relationship."
… The tariff and quota-free deal covers £660bn worth of trade a year, which Mr Johnson said will still be "smooth" but with new customs procedures and paperwork which will mean things are "different and there will be things that businesses have to do".
In particular, he is keen to stress that the UK will be free to diverge from EU standards.
This is particularly gratifying for Mr Johnson, who said that after being accused of "cakeism for so many years," he has achieved what his critics said was impossible: "That you could do free trade with the EU without being drawn into their regulatory or legislative orbit."
Boris enjoys his 'cakeism' references. He made one on Christmas Eve upon the announcement of the deal and he made yet another on January 1, which was Guido Fawkes's Quote of the Day:
I hope I can be forgiven for reminding the world that many people used to insist that you couldn't do both: you couldn't have unfettered free trade with the EU, we were assured, without conforming to EU laws. You couldn't have your cake and eat it, we were told. Maybe it would be unduly provocative to say that this is a cake-ist treaty; but it is certainly from the patisserie department.
The Spectator had an excellent article on the new treaty, 'The small print of Boris's Brexit deal makes for reassuring reading'. Brief excerpts follow. The article has much more:
The Brexit deal takes things back to where they were before Maastricht. The EU is limited now in any meddling to very specific areas indeed. It ends the oddity where because circa seven per cent of UK business trade with the EU, 100 per cent have their laws made by the EU (although that is a bit more blurred in supply chains) …
There are parts of the deal that mean that, should Britain wish to diverge, then UK committees will have to talk to EU committees. Requiring the UK to 'consult' on implementation and change of the agreement etc. But how this is done in practice is left free and thus pretty non-enforceable and limited in scope. It is diplomacy now, not law …
While there is a lot of hot air in the treaty, it does not go beyond that. Lord Frost and his team seem to have seen off the (no doubt many) attempts to get EU regulation in through the back door. The UK is leaving the European Union and the lunar orbit of its regulations. It depends on your politics whether you approve of concessions over fish and some aspects of trade. But the legal question – to take back control – has been accomplished.
In The Atlantic, Tom McTague, a balanced journalist, looked at Brexit from the Conservatives' 2019 manifesto policy of 'levelling up' all parts of the United Kingdom:
… at root, Brexit was a rejection of the economic status quo, which too many had concluded was benefiting the country's urban centers at the expense of its more rural regions. And not without evidence: Britain is the most unequal economy in Europe, combining a supercharged global hub as its capital with areas a three-hour drive away that are as poor as some of the least-developed parts of the continent.
Brexit was not solely a vote of the "left behind"—much of the wealthy and suburban elite also voted to leave. But Brexit was a rejection of the direction the country was taking, a desire to place perceived national interests above wider European ones that too many Britons did not believe were also theirs. Is this entirely unreasonable?
The Revd Giles Fraser, rector of the south London church of St Mary's, Newington — and co-founder of UnHerd — wrote an excellent article on Boris, Brexit and old Christmas traditions involving seasonal games of chaos and fools. He also delves into the Bible. 'Why chaos is good for Boris — and Brexit' is worth reading in full.
You will want to see the photo he includes in his article, which begins as follows:
Back in early December, after a dinner between the British negotiating team and their EU counterparts, a photograph was released that, it was said, "sums everything up". A characteristically dishevelled Boris Johnson was unflatteringly contrasted with the smartly dressed Michel Barnier. "Johnson's loose tie, shapeless suit and messy hair alongside Frost's errant collar stood out somewhat beside an immaculately turned out Ursula von der Leyen and chief EU negotiator Michel Barnier" reported the Huffington Post, while reproducing a series of damning twitter observations …
Fraser points out that Brexit is charting a new course. The old rules no longer apply. Boris seems to be the king of chaos, perhaps a 'fool':
The problem with an orderly approach to things such as Brexit is that most problems, especially the large ones, are always going to be imperfectly and incompletely specified. In such a context, it is not always a straightforward matter to argue in a linear way from problem to solution. Indeed, when situations seem to require some sort of paradigm shift, the rules of the old order present a block on the emergence of the new. Things will always seem chaotic when change does not travel according to pre-established ideas of how one thing follows from another.
In his fascinating book Obliquity, the economist John Kay describes the shortcomings of turning decision making within a complex environment into some sort of algebra. Often, he argues, "complex outcomes are achieved without knowledge of an overall purpose". The importance of rational consistency is exaggerated. Some values are incommensurable, not plottable on a single system of reference. In such situations, neatness is overrated, distorting even.
That, I take it, is partly why Boris Johnson remains ahead in the polls, even now. Yes his shambolic manner, strongly contrasted with Keir Starmer's orderly, lawyerly disposition, speaks to a refusal of some imposed authority. It's a kind of trick, perhaps, given that he is the authority. And Old Etonians are not typically chosen as "the lowly" who are lifted up as per the Magnificat.
But the importance of Johnson "the fool" exceeds the fact that he has become an unlikely poster-boy of some unspecified insurgency against the established European rules based system of governance. The fool understands something the rationally wise does not. "Man plans, God laughs" goes an old Jewish proverb. Much to the deep frustration of its proponents, order can never be finally imposed upon chaos. And those who are comfortable with this, celebrate it even, are often better able to negotiate the complexities of life. Being chaotic might just turn out to be Johnson's unlikely super-power.
Boris certainly has had a good track record over the past 12 years. The coronavirus crisis is the only obstacle remaining:
What independence from the EU means for Britons
The BBC website has a short but practical guide to changes that came into effect on January 1.
In addition, UK drivers licences will be recognised in EU member countries as they were before:
With regard to students and foreign study, we will no longer be part of the EU-centric Erasmus study programme beginning in September 2021. The UK government is developing the worldwide Turing programme, named for Alan Turing:
… Unlike the Erasmus programme, which was founded in 1987 "to promote a sense of European identity* and citizenship among its participants", the new scheme will have a global outlook, targeting students from disadvantaged backgrounds and areas boosting students' skills and prospects, benefitting UK employers. It will be life changing for the student participants.
A year of Erasmus-funded reading of Sartre at the Sorbonne in Paris, or a year of Turing-funded study of Nano-engineering at the Indian Institute of Technology in Madras? It is a no-brainer to choose the exciting future that is beyond Little Europe.
*The EC in latter years funded a post-graduate exchange programme that offered opportunities outside Europe. Some 95% of the budget still focuses on Europe.
Women will be pleased that the EU tax — VAT — on sanitary products is no more.
How we celebrated, despite lockdown
On New Year's Eve, I was cheered to see an article by The Guardian's economics editor Larry Elliott, 'The left must stop mourning Brexit — and start seeing its huge potential'. YES! Every Labour, Lib Dem and SNP MP should read it.
He, too — like the aforementioned Tom McTague of The Atlantic — sees Brexit as an upending of the status quo. He tells his readers on the Left that they should be happy about this (emphases mine):
Many in the UK, especially on the left, are in despair that this moment has arrived. For them, this can never be the journey to somewhere better: instead it is the equivalent of the last helicopter leaving the roof of the US embassy in Saigon in 1975.
… It marked the rejection of a status quo that was only delivering for the better off by those who demanded their voice was heard. Far from being a reactionary spasm, Brexit was democracy in action.
Now the UK has a choice. It can continue to mourn or it can take advantage of the opportunities that Brexit has provided. For a number of reasons, it makes sense to adopt the latter course.
For a start, it is clear that the UK has deep, structural economic problems despite – and in some cases because of – almost half a century of EU membership. Since 1973, the manufacturing base has shrivelled, the trade balance has been in permanent deficit, and the north-south divide has widened. Free movement of labour has helped entrench Britain's reputation as a low-investment, low-productivity economy. Brexit means that those farmers who want their fruit harvested will now have to do things that the left ought to want: pay higher wages or invest in new machinery.
The part of the economy that has done best out of EU membership has been the bit that needed least help: the City of London. Each country in the EU has tended to specialise: the Germans do the high-quality manufactured goods; France does the food and drink; the UK does the money. Yet the mass exodus of banks and other financial institutions that has been predicted since June 2016 has not materialised, because London is a global as well as a European financial centre. The City will continue to thrive.
If there are problems with the UK economy, it is equally obvious there are big problems with the EU as well: slow growth, high levels of unemployment, a rapidly ageing population. The single currency – which Britain fortunately never joined – has failed to deliver the promised benefits. Instead of convergence between member states there has been divergence; instead of closing the gap in living standards with the US, the eurozone nations have fallen further behind.
I was especially pleased that he pointed out the coronavirus vaccine. We were the first in the world to approve one and get it rolled out:
The Covid-19 crisis has demonstrated the importance of nation states and the limitations of the EU. Britain's economic response to the pandemic was speedy and coordinated: the Bank of England cut interest rates and boosted the money supply while the Treasury pumped billions into the NHS and the furlough scheme. It has taken months and months of wrangling for the eurozone to come up with the same sort of joined-up approach.
Earlier in the year, there was criticism of the government when it decided to opt out of the EU vaccine procurement programme, but this now looks to have been a smart move. Brussels has been slow to place orders for drugs that are effective, in part because it has bowed to internal political pressure to spread the budget around member states – and its regulator has been slower to give approval for treatments. Big does not always mean better.
Later on — at 11 p.m. GMT, midnight Continental time — millions of us in Britain were only too happy to toast each other, confined in our own homes, and say:
Free at last!
Here's Nigel Farage:
Baroness Hoey — formerly Kate Hoey, Labour MP — worked tirelessly for Leave in 2016.
She had a message for her late mother …
… and for Guy Verhofstadt, who is shown below a few years ago in London with the Liberal Democrats campaigning against Brexit:
In the days that followed …
On New Year's Day, Labour leader Sir Keir Starmer gave an optimistic message for 2021 — 'the UK's best years lie ahead':
The Sun's political editor, Harry Cole, urged all of us to unite behind a new Britain:
Boris Johnson's father, Stanley, continues to pursue his quest for French citizenship, having researched his family tree.
Nigel Farage's new campaign will be against dependence on China:
Our ports have been problem-free:
On that cheery note, after four and a half years, this completes my Brexit Chronicles! Onwards and upwards!
While much of the UK is in some sort of coronavirus lockdown — England is now in the new Tier 5 — let's cast our minds back to Christmas Eve 2020.
An imminent announcement was rumoured by news channels from the early morning.
Christmas Eve morning — in our household, at least — provided more excitement than Christmas Day, particularly since our area were in Tier 4 at the time, forbidding anything but the briefest of visits.
As December 24 unfolded, there was no final trade agreement enabling the United Kingdom to terminate the Brexit transition phase, scheduled to end at 11:59 p.m. Brussels time, on December 31.
Mid-afternoon, Sky News announced that there would be no statement that day. We stayed tuned in, which was just as well, because a short time later, they changed tack and said that that EU Commission president Ursula von der Leyen and British Prime Minister Boris Johnson would be making separate statements about a deal having been struck.
Amazingly, as Sky News announced there would be no announcement, this independent journalist called it correctly. Well done:
Guido Fawkes's team, who run the best British political website, had been primed for this from the week before. Tom Harwood went the furthest and had worn his Merry Brexmas jumper (pullover sweater) in their news wrap up video on December 18:
Around 3 p.m., Ursula von der Leyen made her announcement from Brussels. Boris made his from No. 10. While Ursula and our chief EU negotiator Michel Barnier were downbeat, Boris was positively euphoric:
His tie had a fish motif:
Fishing was the sticking point that caused the delay to an agreement being reached:
In the end:
Leavers are very grateful to Lord David GH Frost for his tireless efforts in negotiating on the UK's behalf. Words cannot describe how hard he has worked on our behalf:
This was Boris's announcement about the new trade deal with the EU beginning on January 1, 2021. Guido Fawkes has a written summary (ignore the photo, which was not one from December 24):
It was on as even terms as possible. Both von der Leyen and Barnier acknowledged that we were 'tough' in our negotiations. Good.
Michel Barnier is in the first video:
Michel Barnier spoke after von der Leyen. Thank you, Michel:
Here he says that the UK has chosen to leave the European Union and the single market. The new agreement is the basis of a new partnership, one that is fair and equitable:
The woman on the right in that photo moderated the session, which included a press conference.
More highlights follow.
Journalist Dave Keating has an excellent thread, which he introduced with the reference to white smoke appearing at the Vatican when there is a new pope:
Boris's usual critics doubted the 'Canada-style' description, until they began analysing the text. Some admitted on air and in print that it was, indeed, a Canada-style agreement.
The Telegraph had more on the agreement:
Boris sent a three-page letter to each MP and peer.
Contrary to what Boris said, the agreement was 1,246 pages long. Annexes and footnotes probably accounted for the extra length. You can read the full text here, using the links at the bottom of that page:
I couldn't agree more with the poll results.
I also fully agree with the PM that Brexit dragged on long enough:
Agree.
We will always be European.
We love our European friends and family.
However, the EU construct, as it evolved from a common trading area to a common army (developing) and lack of national autonomy, were steps too far for 52% of the British public. Here's a case in point: the EU Parliament — individual MEPs — won't even be voting on this deal until early 2021. We left at the last minute of 2020. This proves further that the only EU decisions that matter come from the EU Commission.
After the announcement of the new EU-UK trade agreement, reactions poured in.
First, here's a reaction from a member of the general public, a Leaver. I felt the same way:
Nigel Farage — without whom we never would have had a referendum (thanks again, Nigel!) — approved, even though the deal isn't perfect:
David Cameron, who was PM at the time of the July 23, 2016 referendum, said:
Theresa May, Cameron's successor and MP for Maidenhead, who ended up resigning over her poor handling of Brexit within Parliament, must have tweeted this through gritted teeth:
Conservative MP Mark Harper was unique in thanking Lord David GH Frost — Barnier's British counterpart — who negotiated so well. Harper — one of the good guys — said that he would look forward to reading through the agreement over Christmas ahead of the December 30 vote.
Another Conservative MP, Chris Heaton-Harris, said, that contrary to negative reports circulating in the media, no MP objected to studying the agreement over Christmas.
The leaders of the devolved nations — Scotland, Wales and Northern Ireland — also reacted to the news.
Scotland's Nicola Sturgeon said that Brexit is happening 'against Scotland's will' and issued yet another plea for Scottish independence.
Another socialist, Mark Drakeford, the First Minister — Prif Weinidog — of Wales, offered a more balanced assessment. Perhaps he recalled that most Welsh voters wanted Brexit. Drakeford said that it wasn't the deal hoped for (probably not enough links with the EU) but was workable.
Northern Ireland's First Minister, Arlene Foster (DUP), said that, provisionally, the agreement looked like 'good news' and issued a full statement on it.
Kate Hoey, the former Labour MP for Vauxhall (London) and the current Baroness Hoey of Lylehill and Rathlin in the County of Antrim, was a staunch supporter of Brexit and was one of the main Leavers in 2016 on the public stage. Even though her heart is in Northern Ireland, her homeland, she participates actively in the House of Lords. She had this to say about the agreement:
Her friends at Labour Leave were equally relieved:
Emmanuel Macron, France's petit président, played the tough guy. In one tweet, he said that European unity and firmness paid off; the agreement with the UK had to protect France's citizens, fishermen and producers. He assured them that this was the case, pointing towards a Europe that is sovereign and strong. In a second tweet, he thanked Michel Barnier for his tenacity and engagement in defending European interests and unity. He also said that, thanks to von der Leyen, European solidarity showed its force.
That evening, Boris posted his Christmas message. The first half is about coronavirus. The second part is about Brexit:
That day, all 52% of us wanted to focus on was this great achievement — a happy one, brightening a coronavirus-dominated Christmas:
The second day of Brexmas will follow tomorrow.
Yesterday's post introduced Neil Ferguson's interview with The Times, which the paper published on the evening of Christmas Day.
This was the biggest statement he made:
How Ferguson, he of the hopelessly outlandish — and false — predictions, could enter the fray on a worldwide pandemic using CCP methods beggars belief:
The other chilling statement made in the article was that lockdowns will be employed in future pandemics. That's because they worked so well, we had to have one long lockdown — under various guises — for the better part of nine months, not the promised two or three weeks:
Yet, Matt Hancock relies on what this man and SAGE members regurgitate every couple of weeks:
My prayer for 2021 is that divine providence shines a light on the evil that Ferguson, a NERVTAG member, SAGE and Matt Hancock have been perpetrating on the British people:
Thank heaven that Bosnia and Herzegovina ruled against an inhumane coronavirus programme. I hope that we do the same:
Someone also needs to have the guts to investigate Ferguson and the rest of them:
Let's look at The Times's article, which Science Editor Tom Whipple wrote: 'Professor Neil Ferguson: People don't agree with lockdown and try to undermine the scientists'.
Tom Whipple was absolutely gushing in his reporting, overlooking Ferguson's previous bogus predictions over the past 20 years of notional pandemics. Some of those predictions put a severe dent into British farming (emphases mine):
He moved from Oxford to Imperial as part of the country's leading infectious disease modelling group. They modelled the 2001 foot and mouth outbreak, as well as the 2009 swine flu outbreak, in which at one point, before better data came in, they estimated a "reasonable worst case scenario" of 65,000 deaths.
When he returned to advise the government once again, this projection, two orders of magnitude above the real total, was cited by his critics. So too was foot and mouth, where the cull of millions of cattle and sheep, partly on the basis of predictions about the disease, still causes deep bitterness among farmers.
Whipple at least calls lockdown 'a medieval intervention'. However, I would posit that, even in the Middle Ages, there were policies of sequestering the vulnerable and quarantining the sick, leaving the rest to work. People needed food and goods. Anyway, Ferguson describes how he embraced the CCP policy of overall lockdown:
In January, members of Sage, the government's scientific advisory group, had watched as China enacted this innovative intervention in pandemic control that was also a medieval intervention. "They claimed to have flattened the curve. I was sceptical at first. I thought it was a massive cover-up by the Chinese. But as the data accrued it became clear it was an effective policy."
Then, as infections seeded across the world, springing up like angry boils on the map, Sage debated whether, nevertheless, it would be effective here. "It's a communist one party state, we said. We couldn't get away with it in Europe, we thought." In February one of those boils raged just below the Alps. "And then Italy did it. And we realised we could."
Whipple gushed:
That realisation was a fulcrum in British history, and in the life of Professor Ferguson.
That 'fulcrum' meant poor health and/or imminent penury for millions of the rest of us.
This was Ferguson's outrageously erroneous prediction that prompted Britain's continuing lockdowns:
a quarter of a million Britons would die. If we wanted to stop that, he also projected, it would require extreme social distancing measures until a vaccine arrived.
Whipple's next sentence reads:
That was when he went from unknown epidemiologist to academic superstar.
That is incredibly disingenuous. Millions of Britons knew who he was from his previous predictions. Our celebrity astrologer Mystic Meg could have done better by staring into her crystal ball. She would not have advocated lockdown or masks, either.
Ferguson expressed his surprise that people would criticise him:
"It's bizarre," he says. "Particularly given that I've never been a public servant. We volunteer for scientific committees, we don't get paid anything." He says he has not read most of the coverage, but can't help hearing some of the criticism.
"Where it's been disappointing is if people start out from a viewpoint that they don't agree with lockdown, then try to undermine the science and scientists behind it. That hasn't been a pleasant experience."
Those statements puzzle me greatly.
His own track record speaks for itself, yet, his and SAGE's policies have been ruling all our lives for the better part of a year. He doesn't think people should criticise him because they are losing their livelihoods? Pure bunkum.
Whipple then goes into the assignation that Ferguson and his married mistress had during the springtime lockdown. The rest of us were holed up in our homes and she travelled across London for an afternoon's pleasure. My account of it is below. The title expressed my hope that this charlatan would be exposed and that we would be liberated. Alas, no:
Prof Neil Ferguson resigns: will coronavirus lockdown start ending in the UK now? (May 5)
Ferguson told Whipple that he had expected some sort of mercy, at least to be ignored. Why, oh why, did the media start digging into his private life? Oh, woe:
"I made some mistakes. I've been completely open in terms of saying they were mistakes. But, nevertheless, the fact that journalists were digging into my private life at that level of detail was not something I could ever imagine. That's not something you want to be on the end of.
"My wife and son and my partner had journalists on the doorstep. I was actually in my flat in London, they didn't know where I was. It was a very difficult time." He and Sir Patrick Vallance, the present chief scientific adviser, agreed he should step back from Sage work.
Unfortunately, NERVTAG — New and Emerging Respiratory Virus Threats Advisory Group — allowed him to stay, hence, his continuing participation in these illiberal restrictions upon our lives.
Returning to lockdown, this is a curious statement:
These days, lockdown feels inevitable. It was, he reminds me, anything but. "If China had not done it," he says, "the year would have been very different."
Yes, it would have gone on as normal, with Rishi Sunak's fantastic budget putting an end to austerity and giving us a better economy and hope for our post-Brexit transition future.
This month, the new variant — B.1.1.7, or B117, as it often appears — has caused more panic. Ferguson and his ilk have determined it is more infectious. However, it might also be less damaging to COVID-17 patients in hospital:
Nevertheless, Ferguson now wants even harsher measures:
he strongly implies that schools will have to shut in January, and even then the virus might evade lockdown.
Goodness knows what 'the virus might evade lockdown' might mean for Britons.
Whipple actually believes that Ferguson is some sort of scientific saviour. Good grief:
This is, I say, petrifying. It is also extremely interesting. Nowadays, it is orthodoxy that lockdown was right. In the next pandemic, we won't hesitate to use it. But as this new variant shows, lockdown does not always work.
However, it also seems as if our first lockdown, sold to us as 'flattening the sombrero', to borrow Boris Johnson's term, was done so on a false premise:
It was never guaranteed that lockdown would crush the curve. He is all too aware of this. "During late March, early April, we kept looking at the data as it came in. Was there any sign of hospital admissions and deaths hitting a peak? It was a very, very anxious time." We now know that when we got it to its lowest, R, the reproduction rate of the virus, hit 0.6. Lockdown worked. If the professor's modelling of the new variant is correct, it won't be so easy to control. In the same circumstances it could have a rate just over 1 and the pandemic would not have retreated.
Ferguson says to his critics:
It's clearly unfortunate that a minority of people almost don't like the idea that you can just have random bad things happen in the world, and want to attribute it to some malign plan.
Ferguson and his family are largely unscathed from the policies he helped to develop.
Two other sites that reported on this interview had pertinent insights.
NewsWars noted:
In the Christmas interview, the epidemiologist admitted "there is an enormous cost associated with" lockdowns, specifically the erosion of civil liberties.
However, thanks to the Chinese Communist Party's authoritarian measures, he said, "people's sense of what is possible in terms of control changed."
And how! A year ago, who could have imagined that the CCP would be indirectly controlling our health policy?
At UnHerd, Freddie Sayers wrote similarly (italics in the original):
He almost seems at pains to emphasise the Chinese derivation of the lockdown concept, returning to it later in the interview:
"These days, lockdown feels inevitable. It was, he reminds me, anything but. "If China had not done it," he says, "the year would have been very different.""
To those people who, still now, object to lockdowns on civil liberties principles, this will be a chilling reminder of the centrality of the authoritarian Chinese model in influencing global policy in this historic year.
Let us look at what Laura Perrins, ex-barrister and co-editor of Conservative Woman, a haven of common sense, has to say about said policies. Let's start with testing of schoolchildren, something likely to come in January, along with the current hue and cry to close schools again:
The Government, advised by SAGE, NERVTAG and other quangos — quasi-NGOs — have lied and lied and lied this year, culminating with Christmas:
In conclusion:
I could not agree more.
Pray that this scourge leaves us and other Western countries in 2021.
Freedom is never free.
Happy New Year.
We in the West have been well and truly played in 2020.
For those who think they're doing the right thing by obeying all the coronavirus restrictions, consider the following statement from Prof Neil Ferguson of Imperial College London, the king of lockdown, even though he violated the rules himself with his married mistress. A tip of the hat to the Daily Mail's veteran columnist Peter Hitchens, who lived for several years in the former Soviet Union:
I'll have more on the interview tomorrow, but here are a few of the reactions to Ferguson's statement.
This is an important observation re what Ferguson said about Italy (emphases mine):
Italy signing up to Belt and Road with China have any relevance?
Yep.
Here's another:
He is complicit either fully knowingly or because he is compromised. Either way he has blood on his hands.
And another:
A year ago most would have denied they would ever allow governments to tell them who they can see at Christmas, what they wear, what they can buy or eat. Now most welcome it. They are yet to realise it is permanent, governments don't give up power without being forced to do so.
Many Britons are shocked that the Government wheeled Ferguson out yet again:
How could Boris listen to Ferguson? Boris is old enough to know better.
Check out Ferguson's prior predictions:
Is it any wonder that people have been suspicious of prescriptions and proscriptions that are completely antithetical to Western values?
The longer this goes on, the better for governments influenced by C C P ideas:
Tomorrow, I'll have more from the Neil Ferguson's interview to The Times.
The Queen's Christmas message this year was particularly relevant to a year filled with the coronavirus crisis.
Whatever our thoughts might be, Her Majesty provided a religious message from the outset, referencing the Light of Christ in these dark times, interspersed with short clips of the many acts of generous giving throughout the first lockdown. I could be mistaken, but it seems as if she had re-examined John 1 in preparation for her address. This was one of the Queen's best Christmas addresses. Don't miss the end, which features the exquisite Lewisham and Greenwich NHS Choir, offering splendid Christmas carols at the end.
I'm offering two formats so that you can share one or both with friends and family:
The photo on her desk is of Prince Philip. That was the only photo. In past years, there have been several, as you will see below.
Sixty-three years ago, in 1957, the first of the Queen's televised Christmas messages deplored the discarding of old values, including those of the Church, for ideas that were new and trendy at the time. Two colonies had declared independence that year, signalling a further break up of the Empire but also the growth of the Commonwealth. That year, she and Prince Philip had visited several countries, among them the United States and Canada. She had opened the Canadian Parliament's new session. The Queen ended with a reading from John Bunyan's Pilgrim's Progress. Although she was a young wife and mother, she was already full of wisdom. She understood that people felt she was a distant head of state and she expressed her wishes that, for a few brief minutes, Britons would feel welcome into the 'peace' of her home via the broadcast. She said that she was their public representative, and indeed she is as our head of state. This, too, is a splendid video:
I wonder if she wears the same pearls for each year's broadcast. One can see that in the 1957 one, photos of Anne and Charles are on her desk.
The Queen is our British treasure — and our Defender of the Faith. Long may she remain so.
Forbidden Bible Verses will return next Sunday.
I hope everyone had a good Christmas, despite the circumstances in various countries this year.
May I wish those who observe it in the UK and the Commonwealth a happy Boxing Day.
In Ireland, December 26 is observed as St Stephen's Day.
You can read a history of both Boxing Day and St Stephen's Day below:
St Stephen was the Church's first martyr. His trial and death comprise Acts 7. Some might be surprised to find in the first few verses of Acts 8 that Saul of Tarsus — later St Paul the Apostle — was instrumental in Stephen's death.
This post has two interesting videos about Stephen's life and the example he has set for all Christians:
The next post has expositions from Acts 7 and Acts 8:1-3 about Stephen's final hours. The post also explains the charity that made Boxing Day a long standing tradition. It ends with an exploration of the Christmas carol Good King Wenceslas about the Bohemian monarch's dispensing charity 'on the feast of Stephen' in severe winter weather as well as the his alarming martyrdom:
December 26 — St Stephen's Day, Boxing Day and more
I plan to post again on Christmas on Sunday. Monday is a public holiday here in the UK and Ireland because Boxing/St Stephen's Day falls on a Saturday. The last time this happened was in 2015. Being able to extend Christmas is always a bonus.
Yesterday's post was about Prime Minister Boris Johnson's cancellation of England's Christmas celebrations.
Not surprisingly, there was quite a bit of fallout on Sunday, less than 24 hours after he made the announcement at a press conference.
Before I get into that, here is a bit of context from last week, before the cancellation of Christmas.
Dan Wootton from The Sun and talkRADIO pointed out that Boris, his Cabinet and the SAGE scientists love lockdown:
Barrister Francis Hoar says that asymptomatic transmission of the virus is a falsehood:
Lockdown's effect on the economy — especially at Christmas — is highly damaging:
This diagram, which has been going viral, is one that must be carefully read and digested:
Here it is in full: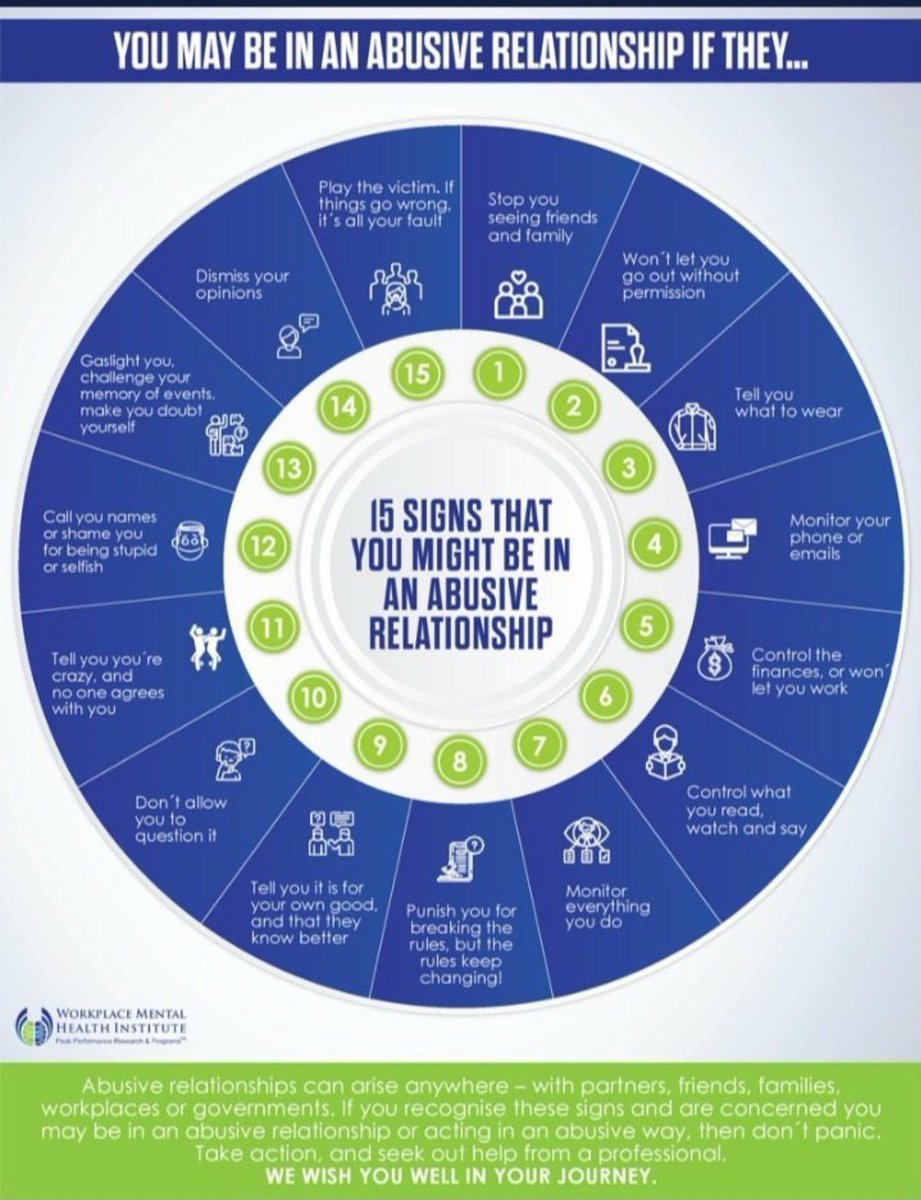 The next sequence of tweets from Francis Hoar followed Boris's press conference on Saturday, December 19:
He had a go at Matt Hancock — excellent:
Telegraph cartoonist Bob Moran's reacted strongly to Boris's announcement:
A pathologist agrees:
Earlier on Saturday … the media already knew about Tier 4
Once again, someone working for the Government leaked lockdown plans to the media.
This has happened throughout the year, with MPs understandably angry that they were not told first. They should be told first because, by rights, they should be voting on such measures.
Boris and Matt Hancock have enforced a measure that will have no scrutiny, as MPs left for Christmas recess at the end of the day on Thursday, December 17.
The news emerged in the Daily Mail, somewhat obscured in an article about allegedly faulty home testing kits for COVID-19 (emphases mine):
Officials are said to be planning a draconian Tier Four regime which would see shops shut and commuters ordered to work from home. 
They are alarmed by a surge in virus cases since the second lockdown ended more than two weeks ago. 
A Government source told the Daily Mail last night that the Tier Four proposal was back on the table after being rejected by ministers last month.  
'We are not there yet but we are clearly in a worrying situation,' the insider said.
'It probably starts with closing non-essential retail and strengthening the work from home message.
'But there are lots of things you could add to that – it's still early days.' Other sectors likely to be considered for closure in Tier Four include gyms, swimming pools and hairdressers.  
That's exactly what Boris announced.
This news travelled quickly on Saturday before the press conference. Publican Adam Brooks tweeted:
It doesn't matter what the public think about another lockdown. By now, we all know it's crippling the economy:
Yet, it seems our excess deaths are no greater than in years past:
This is what will happen:
The Government do not care.
Don't think you can protest, either. The police will be out in force, at least in London. This protest took place before the press conference:
During the press conference later that day, Boris and SAGE's Prof Chris Whitty and Sir Patrick Vallance spoke of the mutating virus. What if it were modelled on a computer?
How much do we really need to worry?
Dr Yardley Yeadon is a pharmacologist and worked for Pfizer for many years as their Vice President of Respiratory Research. He is sceptical:
A consultant neurologist also objects to lockdown:
He retweeted this photo of a railway station in central London:
He commented:
Conservative rebel MPs are angry
On Sunday, December 20, the Mail on Sunday (MoS)reported that Conservative rebel MPs were deeply unhappy with Boris's announcement.
Among them was Mark Harper, one of my favourites.
The MoS article stated:
Mark Harper, the chairman of the Covid Recovery Group of Tory MPs which has been highly critical of the Government's strategy, called for Parliament be recalled so MPs could debate and vote on the changes. 
'Given the 3 tier system and the initial Christmas household rules were expressly authorised by the House of Commons, these changes must also be put to a vote in the Commons at the earliest opportunity, even if that means a recall of the House,' he said.
Mr Harper called the announcement a 'very sad day', saying that the system of tiered restrictions had 'failed in their goal of slowing the transmission of Covid.' 
'Government is expecting people to sacrifice the chance to share Christmas with family, friends and loved ones, just a few days after promising the opposite,' he continued.
'If the Government wants the support of the public and Parliament, it must publish a clear exit strategy from this nightmarish, cycle of damaging lockdowns and restrictions.'
On Saturday, Harper had tweeted the video of a speech he had made in the Commons recently:
He has often asked Matt Hancock what the exit plan is. Hancock fluffs the question every time, saying 'This is the exit plan', meaning massive vaccine rollout:
William Wragg, another rebel, tweeted his agreement:
He rightly took exception to Matt Hancock's comments on a Sunday news show about the crowded London railway station:
Steve Baker also commented, but on an article in the MoS that the paper edited. Baker and Mark Harper objected to the paper's edits. I agree with the reply:
Below are excerpts from the Harper-Baker article as the latter posted on his website: 'Our response to Covid must be rational and balanced, not driven by panic'. Excerpts follow:
First, we want to know for sure that these restrictions are serving their primary purpose of slowing the spread of Covid. If they are not, we would be failing in our duty to protect people from the disease, to protect the NHS from becoming overwhelmed and needlessly grinding our economy into the dust.
We had a full national lockdown in November. Since early December, 99 per cent of the country has been living under the heightened restrictions of Tiers 2 and 3. New rules yesterday, which were announced on Thursday, forced four to five times as many people across the country into Tier 3 than before the November lockdown.
There is no logic in having a lockdown only for millions more people and businesses to have to live and operate under increasingly severe restrictions afterwards. And it is even harder to stomach when there is no transparency or logic from Government about what the criteria are for moving areas between or down the tiers.
This strategy is clearly failing at breaking the transmission of Covid. If it was succeeding, we would be talking about an exit strategy from repeated lockdowns or about areas moving down the tiers. Right now, the only way is up.
Second, lockdowns and restrictions cause immense social and health damage and have a huge impact on people's livelihoods. From people not presenting for treatment and deteriorating mental health to the impact on young people's education, job prospects and our country's soaring debts, lockdowns and restrictions cost lives. The cure we're prescribing runs the risk of being worse than the disease.
That's why we have repeatedly asked Government for regional cost-benefit analysis showing the non-Covid health impact and the impact on society, people's livelihoods and businesses of all these measures. Are these restrictions saving more lives than they cost? It's a fair and reasonable question for any of us to ask. And this call for data and evidence should have applied to the rules for Christmas too.
Earlier this month, the Government legislated to allow for festive "bubbles" without social distancing over the Christmas period. And now there's been a last minute ditching of these plans and a cancellation of Christmas for vast swathes of the country …
We cannot expect our citizens to tolerate living under a system of laws that changes so frequently, which avoids the usual democratic checks and balances and which is riddled with so much complexity and uncertainty. Any change to the laws on Christmas must be debated and approved by the House of Commons in advance, using a Recall if necessary. Parliament must not be bypassed.
The best Christmas present the Government could give the nation is a different, enduring and sustainable strategy for living with Covid that lasts beyond Christmas, which doesn't ask people to pay a heavy price for their freedom. And that requires an exit strategy.
It's great news that a vaccine is being rolled out to the most at risk groups around the country. But as this work begins, it is imperative that the Government sets out how this will translate into a return to normal in 2021 for us all.
Our final word comes from Matt Hancock, who tells concerned MPs they can vote on these measures in January. Good grief:
Oh, well. What goes around comes around. If I were Boris and Hancock, I wouldn't be so blasé about evading parliamentary scrutiny.
Their actions might come back to bite them someday.
On Monday, December 14, 2020, Matt Hancock, the UK's Secretary of State for Health and Social Care, gave a statement in the House of Commons and later that afternoon held a press conference on new coronavirus restrictions for the London area:
Vaccine distribution in England and Scotland continues. Some GP surgeries in England are now allowed to distribute it. One care home in South Lanarkshire in Scotland has seen that one of its residents was inoculated.
However, Monday's big news was that there would be new restrictions in Greater London and parts of surrounding counties taking effect at midnight on Wednesday.
The BBC reported:
London, as well as parts of Essex and Hertfordshire, will move into tier three – England's highest tier of coronavirus restrictions – from Wednesday morning.
Unfortunately, some theatres in the West End had reopened, a few of them only recently, with COVID-compliant measures in place. Now they will have to close once more — possibly indefinitely.
Furthermore, Matt Hancock and the SAGE scientists, including Chief Medical Officer Prof Chris Whitty, say there is a new variant of coronavirus. One supposes that, one year on, there would be.
The Sun reported (emphases mine):
In a bombshell announcement, Mr Hancock said the mutation was spreading at a quicker pace than the original virus.
But experts stressed that the new strain was not the cause of the tier changes.
Mr Hancock said: "We have identified a new variant of coronavirus which may be associated with the faster spread in South East England.
"It is growing faster than existing variants, with over 1,000 cases.
He told the Commons: "Initial analysis suggests that this variant is growing faster than the existing variants."
There are over 60 areas affected, which is "growing rapidly" and similar strains have been identified in other countries, he said.
He added: "We've seen very sharp exponential rises of the virus across London, Kent parts of Essex and Hertfordshire.
"We must take fast and decisive action."
At last night's press conference he said the "rise in transmission and this new variant should be a warning to all" that "personal responsibility" was needed going into Christmas.
He warned: "Respect the rules where you are, don't ease up on simple things.
"When the virus is growing exponentially, there is not a moment to spare."
However, the Government insisted Covid rules will still be lifted for five days over Christmas.
Mr Hancock begged everyone to reduce their social contacts in the next few weeks to crack down on cases.
He also recommended Brits self-isolate as much as they can before seeing elderly or other vulnerable relatives over Christmas.
He told the Downing Street press conference: "Be extremely careful now about who you see. That's the way to see loved ones in a socially distanced way."
The new measures take the total number of people in Tier 3 in England to 34million, and he suggested more areas could be plunged into the highest tier later this week too.
There are hopes some areas in the North could be downgraded to Tier 2, which currently covers 21.5million.
 He said: "This moment is a salutary warning for the whole country.
"This isn't over yet."
Professor Whitty insisted it was difficult to know if the new variant was spreading quicker or not – and that it would be "surprising but not impossible" it would not react to a vaccine.
And he suggested the reason Tier 3 has not worked in areas like Kent was because London – where many people travel in and out for work – was still in Tier 2.
He said there was no point in surrounding counties being in a higher tier than London while the capital's cases are rising so quickly.
However, he slapped down suggestions that the reason the Tiers were being ramped up was because of the new strain – and insisted that cases were rising across the board.
The World Health Organsiation and Public Health England are continuing to look into the new killer strain.
But there was no evidence to suggest the mutation is more deadly.
Crucially, there is also no suggestion it cannot be beaten by the vaccine.
Read more here and a detailed list of areas just outside of London that ITV News provided.
Hospital admissions have been rising in the affected areas in and around London:
The new, severe restrictions harm not only the theatre sector but also hospitality:
Furthermore, people having others over outside their 'bubble' must meet outdoors:
Millions who live in the North of England will not be crying for Southerners. They've been under similar restrictions for months:
I agree.
The fact that parts of the North have been in Tier 3 for so long indicates that lockdowns, including tiers, do not work.
Is it any wonder that some people are suspicious of Hancock's motives. References to Klaus 'Great Reset' Schwab follow:
What will happen six months from now? Heaven forbid:
The worst aspect is that overall deaths are pretty much in line with those since 1995. There have been ups and downs, but coronavirus is hardly the Black Death.
Yet, we have had our civil liberties taken away from us in a five-minute announcement on March 23 and there is no prospect of our regaining them any time soon:
Hancock has offered no alternatives, such as a prophylaxis (such as the one given to President Trump) that doctors or hospitals could administer to COVID patients or better ventilation systems (Government-sponsored) to pubs and restaurants:
We cannot even be sure that the Coronavirus Act 2020 is legally enforceable. That question has been hanging around since March 2020:
As usual, we have no concrete evidence of anything. Nor do MPs. Hancock and SAGE are forcing us to accept this on their say-so alone and, of course, under penalty of law.
It is unhelpful to say just because great swathes of lockdowns are going on everywhere else in Europe — and the US, for that matter — that somehow makes them okay.
It seems to me that putting millions of people out of work permanently is a dastardly move.
Again, this is not a plague. It's a virus, the spread of which we can control provided everyone uses common sense.
Someone somewhere has an ulterior motive behind lockdown. What if the plan is to sell off vast swathes of our towns and cities to huge real estate investors or to foreign entities for redevelopment?
Things are not what they seem.