You are currently browsing the tag archive for the 'US Constitution' tag.
On Monday, May 17, 2021, a number of interesting news items appeared.
World Economic Forum cancels 2021 meeting
The World Economic Forum, the brainchild of Klaus 'The Great Reset' Schwab, is cancelling their 2021 meeting in Singapore:
MoneyControl reports:
With COVID-19 cases surging across the globe, World Economic Forum on May 17 announced the cancellation of its annual meeting in Singapore.
The World Economic Forum has been preparing a Special Annual Meeting in Singapore, which was supposed to take place just three months from now. The next Annual Meeting will instead take place in the first half of 2022. Though final location and date will be determined based on an assessment of the situation later this summer …
"It was a difficult decision, particularly in view of the great interest of our partners to come together not just virtually but in person, and to contribute to a more resilient, more inclusive and more sustainable world. But ultimately the health and safety of everyone concerned is our highest priority," WEF Founder and Executive Chairman Professor Klaus Schwab said.
The WEF event had already been rescheduled twice and had been moved to Singapore from its usual location of Davos, Switzerland. The event brings together politicians and business leaders from around the world.
Good news.
California can no longer lock down churches during coronavirus crisis
There's more good news, this time from California. Governor Newsom can no longer issue coronavirus — and other — diktats preventing church worship:
LifeNews reports that:
a California District Court entered an order approving Liberty Counsel's settlement of the lawsuit on behalf of Harvest Rock Church and Harvest International Ministry against California Gov. Gavin Newsom. The full and final settlement was approved today the District Court and thus is the first state-wide permanent injunction in the country against COVID restrictions on churches and places of worship.
Once entered by the District Court, this full settlement will be the first state-wide permanent injunction in the country against COVID restrictions on churches and places of worship. Under the agreed state-wide permanent injunction, all California churches may hold worship without discriminatory restrictions.
Under the settlement, California may no longer impose discriminatory restrictions upon houses of worship. The governor must also pay Liberty Counsel $1,350,000 to reimburse attorney's fees and costs.
The settlement references several Supreme Court opinions, including Harvest Rock Church v. Newsom, that include a long list of similar nonreligious activity the High Court set forth as comparable gatherings. These include grocery stores, warehouses, big box stores, transportation, infrastructure, telecommunications, and much more. In other words, churches and places of worship may never again have discriminatory restrictions placed on them that are not equally applied to a long list of "critical infrastructure" or "essential services" as outlined in several Supreme Court precedents cited in the settlement agreement.
Excellent result.
Diner owner posts COVID-19 snitch list
Diner owner Craig Kenady of Washington State got tired of lockdown and decided to reopen his business, That One Place.
It wasn't long before concerned Karens began complaining on Washington's snitch site about the reopening. Kenady decided to print the list of complaints, complete with names, and post it at the entrance to his diner.
The town where he lives, Port Orchard, has a population of 13,000. Most people know each other.
PJ Media has the story, complete with photos, including the snitch list of complaints.
They also have excerpts of his interview with Seattle's KIRO 7. He said:
The only motivation was is that I feel if they're going to call and complain about us, then their neighbors deserve to know. We all, in our small community, deserve to know who we can trust or not.
That's what started it. We felt that it was the right thing.
On Monday afternoon, Howie Carr interviewed him. Well worth a listen. Kenady has no regrets whatsoever.
Oxford University says imperial measurements must be 'decolonised'
The Daily Mail reported that, in the aftermath of American-inspired protests last summer, Oxford University is in the process of decolonising certain aspects of its curriculum, including imperial measurements:
The University has suggested imperial measurements, including the mile, inch, pound and ounce, should be 'decolonised' due to its links to the British Empire.
Decolonising plans by Oxford's maths, physics and life sciences departments suggest the teaching of the measurements in the curriculum may change, according to The Telegraph.
It comes after a pledge from Oxford's vice-chancellor Louise Richardson to embed teaching on colonialism and the Empire into courses and 'diversify' the maths and life sciences curriculum.
The UK had these measurements long before it had an empire.
The libertarian site Spiked responded with this (emphases mine):
What British colonialism has to do with policing in 21st-century America is anyone's guess. But this rage against imperial measurements is even more confusing. Imperial measurements, like all measurements, are simply a way of assessing distance, weight and height.
Just because they are called 'imperial' and were used in the British Empire doesn't mean they are stained forever by racism. As one tweeter pointed out, the metric system is hardly without fault either in this regard, given it was spread around the world thanks to Napoleon's imperial expansion.
The decolonisation movement presents itself as a serious intellectual and political endeavour. It isn't. It is a project of historical offence-taking that is apparently without end. As the goings on at Oxford demonstrate, if you give these activists an inch they will take a mile.
Prince Harry deplores America's First Amendment
Fox News carried a story about Prince Harry (great meme here) and his dislike of freedom of expression in the United States.
The article says:
Prince Harry is facing a wave of backlash after calling the First Amendment of the U.S. Constitution "bonkers" during a podcast appearance last week. 
The Duke of Sussex made the comments on an episode of Dax Shepard and Monica Padman's "Armchair Expert" podcast … 
He specifically took issue with the paparazzi.
"I don't want to start sort of going down the First Amendment route because that's a huge subject and one in which I don't understand because I've only been here a short period of time," Harry said. "But, you can find a loophole in anything. And you can capitalize or exploit what's not said rather than uphold what is said."
"I've got so much I want to say about the First Amendment as I sort of understand it, but it is bonkers," he continued.
Harry's comments ignited a wave of criticism online.
Fox News also included tweets about his interview.
Rep. Dan Crenshaw (R-Texas) tweeted:
Nigel Farage rightly warned the prince about criticising America in an ill-advised way:
That's true.
After Larry King retired from CNN, Piers Morgan took over his slot.
Once Piers Morgan began criticising the Second Amendment, his ratings tanked and the show was cancelled. Newsweek has the story, written after he was ousted from Good Morning Britain earlier this year:
The presenter hosted a CNN talk show from 2011 to 2014. In Piers Morgan Live (formerly known as Piers Morgan Tonight), he interviewed politicians, celebrities and members of the public.
His first guest in the prime-time slot—which was previously occupied by broadcasting giant Larry King, who died in January—was Winfrey.
Morgan's show was canceled on February 23, 2014, after a run of disappointing ratings, which he blamed on his stance on divisive issues such as gun control.
"It's been a painful period and lately we have taken a bath in the ratings," Morgan told The New York Times at the time.
"Look, I am a British guy debating American cultural issues, including guns, which has been very polarising, and there is no doubt that there are many in the audience who are tired of me banging on about it," he added. "That's run its course."
In the U.K. Morgan is also well known for being embroiled in a phone-hacking investigation—and for being sacked as editor of the Daily Mirror in 2004 over the publication of hoax pictures claiming to show British soldiers abusing an Iraqi prisoner.
He was interviewed by U.K. police officers investigating hacking in December 2013. CNN said this had no impact on its move two months later to axe his show.
The Sun reports the same:
While the show started off with respectable ratings, audience figures soon dropped, with some media outlets reporting that the British host failed to connect with an American audience.
Morgan struggled to match the ratings garnered by his predecessor, the Guardian reported.
By February 2014, viewership dropped to the lowest seen since he took over from King …
CNN's Allison Gollust said: "The decision had nothing to do with the hacking interview – not at all."
The final episode of Piers Morgan Live aired on March 28, 2014.
Piers Morgan is still derided in both countries.
Prince Harry, take note.
The results for the 2020 US presidential election have never been so confusing.
In 2000, when Al Gore ran against George W Bush, life was so much simpler: Florida was the only state where the results were in dispute. Those were the days of the hanging chads.
On Tuesday evening (US time), November 10, I checked election maps in the Telegraph and at Real Clear Politics. The Telegraph had Pennsylvania, with 20 electoral votes, going to Biden. Real Clear Politics, based in the US, had the state undeclared.
At the time I checked both maps, People's Pundit Daily tweeted:
Neither map had this result posted.
Additionally, I could not find where North Carolina's State Board of Elections called the result.
Even so, Thom Tillis's opponent conceded that day:
There are two more maps I looked at that night (as it was in my time zone) — People's Pundit Daily's and the one at Power Elections:
Note that, on the night of November 10, the Power Elections map was showing Wisconsin and Minnesota still undecided — along with Pennsylvania.
Meanwhile, People's Pundit Daily showed only Arizona and Georgia still in play.
As far as electoral votes go, Power Elections had Biden up by one. People's Pundit Daily had Biden up by 50 (279-229).
I'm not blaming any of these outlets for confusing the issue, but, until this year, maps were pretty well unified after the election.
Rudy Giuliani, incidentally, seemed satisfied that Real Clear Politics changed their result for Pennsylvania (note Twitter's response):
Just as bad is this — the coronavirus crisis:
So, what happens when an election result is in dispute across the nation?
A. S. Haley, better known online as Anglican Curmudgeon, explained what the constitutional course of action is in his November 8 post, 'Down to the Brass Tacks'.
My fellow churchman wrote an excellent article. A big tip of the hat goes to another fellow churchman, Underground Pewster, for the link.
Excerpts follow. Emphases mine, except where noted otherwise.
First of all, for my readers who are not American, please note (emphases in purple mine):
… the rush to "call" a winner of the 2020 election has been driven by the major news networks, who are unanimously biased against President Trump. But the media have no power under the Constitution to declare anyone as "President-Elect". That title may be bestowed only upon the winner in the Electoral College vote of December 18, or if not there, then upon the candidate selected by the new House of Representatives that convenes on January 3, 2021. 
The Electoral College will meet on December 14 and the results will be available on December 18.
The US Constitution and pursuant Congressional statutes make the following provisions:
By Congressional statute (3 U.S.C. § 7), enacted pursuant to Article II, Sec. 1, cl. 5 of the Constitution, the Monday after the second Wednesday in December of a given Presidential election year has been specified as the date on which all State electors are to meet in their respective State capitals and cast their ballots for both President and Vice President. In 2020, that date falls on December 14.
Normally, the electors for any given State are those persons who (first) have been nominated beforehand by a registered political party or independent candidate within that State (or Congressional district), and then (second) who have the fortune to have their Presidential candidate receive the highest number of votes cast in that State (or district) in the November election. But when is it determined that a given Presidential candidate has received the requisite highest number of votes?
Ay, there's the rub. Again normally, the vote tallies in the various counties and districts of the State are completed within a day or two of Election Day, and are clear enough so that there can be no dispute about which candidate got the most votes. But occasionally, as happened in the Presidential election of 1876, and as almost happened in the Presidential election of 2000, there were disputes about which candidate prevailed in various States, so that the slate of electors entitled to cast votes for their respective candidate was rendered uncertain. The Constitution specifies that in such cases, as well as in any case where no candidate receives a majority of the Electoral College votes, the final selection of the President goes to the newly elected US House of Representatives, and the selection of the Vice President goes to the newly elected Senate.
That last sentence is very interesting. If Nancy Pelosi remains Speaker of the House presiding over a Democrat majority, Biden would be president. Mitch McConnell, Senate Majority Leader, and the Republican majority could select a Republican VP. Talk about fireworks.
A S Haley compares and contrasts 2020 with 2000:
As regards the election results in Pennsylvania, North Carolina, Georgia, Michigan, Wisconsin, Arizona and Nevada, we are witnessing a repeat of what happened in Florida in 2000.  You may recall that the then Democratic Party candidate Al Gore contested the official count in certain counties of that State in favor of the Republican Party's George W. Bush. Gore, however, was under a deadline to have the recounts he requested resolved in his favor before the Florida Secretary of State certified the official count to the Governor, who would then sign the certificates attesting selection of the Republican slate of electors to the Electoral College.
Again, Congress has legislated what happens when there is a dispute in any given State over its proper slate of electors. Section 5 of Title 3, U. S. Code, provides that if election results are contested in any state, and if the state, prior to election day, has enacted "procedures to settle controversies or contests over electors and electoral votes", and if these procedures have been applied, and the results have been determined six days before the electors' meetings, then these results are considered to be conclusive. Six days before the prescribed meeting of the Electoral College on December 14 of this year falls on December 8. (The date is referred to as "Safe Harbor Day", because the statute makes any resolution of election disputes reached by that date presumptively conclusive, i.e., not subject to further contest.)
Therefore, the contested results need to be 'resolved' by December 8. However, even then, there is a provision when they are not:
Here again, however, the federal nature of our Union kicks in. For while it probably will not be practical to have all contests in all disputed States determined in the courts by December 8, it may suffice for one such dispute to have been finally determined at the highest possible level by that date, if that determination is definitively made by the United States Supreme Court (SCOTUS), and if it fairly applies in the other cases, as well. That is because, under our federal system, the rulings of SCOTUS on federal law are automatically binding on all lower courts, both federal and State.
I learned this years ago in US History class, at least twice, but never imagined that this fateful day might come to pass in my lifetime. It seemed so hypothetical decades ago. Today, in November 2020, we could be at that point.
The biggest issue revolves around Pennsylvania (20 Electoral College votes) during a year of coronavirus. Pennsylvania encouraged voters to use postal votes instead of appearing in person to vote this year. The Republican Party of Pennsylvania has brought a case against the secretary of state, Kathy Boockvar:
… which challenges the decision by a unanimous Pennsylvania Supreme Court to (1) extend the statutory deadline for receipt of all mail-in and personal ballots by three days after the legislated deadline of 8 p.m. on November 3; and (2) require the various election boards to include in their counts any ballots received by the extended deadline which could not definitively be shown to have been mailed after November 3 (i.e., ballots in envelopes bearing blurred postmarks, or even no postmarks at all). This ruling, be it noted, shifted the burden of proof from the individual voter to the given elections board to establish that a ballot was not sent in by the statutory deadline — and why would a Democratic-majority elections board try to prove that a ballot for their candidate had not been sent in on time?
Supreme Court Justice Alito issued an order requiring that the Pennsylvania ballots arriving after Election Day be segregated apart from those that arrived on time:
pending action on the petition for review by the full court.
Haley says that the Supreme Court could issue further orders in the days to come.
Can the Supreme Court help Trump? Haley says that things could become quite technical legally. The result could go either way:
Here is one very strong summary of the issues for the Republican petitioners, and here is another informed view that calls into question whether SCOTUS will grant any definitive relief. In the words of my previous post, "you pays your money and you takes your choice."
As for the Electoral College, this is how electors are chosen:
Here is the language of Article II, Section 1, clause 2, which has been with us since the original document was ratified in 1789 (with my bold emphasis added):
Each State shall appoint, in such Manner as the Legislature thereof may direct, a Number of Electors, equal to the whole Number of Senators and Representatives to which the State may be entitled in the Congress: but no Senator or Representative, or Person holding an Office of Trust or Profit under the United States, shall be appointed an Elector.
Thus if the various State and federal courts prove inadequate to the task of resolving the election disputes in each contested State before the Safe Harbor day of December 8, the Legislatures of those States are empowered to step in and resolve the disputes by designating their own slates of electors. And it has not gone unnoticed that of the disputed States (Pennsylvania, North Carolina, Georgia, Michigan, Wisconsin, Arizona and Nevada), all but Georgia have Democratic governors, as well as Democratic Secretaries of State, and Democratic election officials, while they each (except for Nevada) have legislatures in which both houses have Republican majorities.  
However, will the states have the nerve to:
exercise their Constitutional power to resolve those disputes definitively, in time for the final vote of electors by December 14? On the answer to that question depends who will be President on Inauguration Day, January 20, 2021.
Haley rightly blames this year's election chaos on the Democrats for their notional coronavirus concern with mail-in ballots.
If the lawsuits against individual states and the Supreme Court come to nothing in resolving the election result, then Americans have only the House of Representatives — congressmen and women — left.
There is a chance that Republicans could still control the House of Representatives:
If the vote does go to the new House of Representatives:
the vote for President will not be by a majority of its individual members, but (again as specified in the Twelfth Amendment) by the collective delegations for each State in the House, with each delegation having a single vote. As of the latest results for the 435 House elections, Republicans on January 3 will control 26 of the State delegations, and will thus have a majority of the 50 delegations so voting. 
In conclusion:
what happens between now and January 20, 2021 is pretty much up to the Republican legislators elected to Congress and to their various State legislatures.
Let us hope for the best.
That's Paul-ine (not as in the female name Pauline), reminiscent of the Apostle Paul.
By resisting California's local and state government, the Revd John MacArthur is walking into St Paul's territory.
When I last wrote about the travails of Pastor MacArthur's Grace Community Church, he was still in battle with Los Angeles County. That was in mid-August.
His and his church's fortunes have not improved since then.
Before going into Grace Community Church's struggle in detail, an unfortunate situation has resulted from the coronavirus. This is universal and separate, going on throughout Western countries.
It might have happened by accident or by design, through lockdown.
However, the unchurched or the formerly-churched who wished to find comfort and succour in a church community because of a pandemic were unable to do so because of lockdown.
Some Christians often say, 'Church is everywhere you look or what you make of it personally. If you don't, it's your own fault'.
Those from a Calvinist tradition strongly maintain that church is not a building. The Church of Scotland holds to that tenet. Their attitude is: 'Lockdown? So what?' Someone from the PCA (Presbyterian Church of America) lambasted John MacArthur here a few weeks ago.
For the rest of us, however, that belief does not hold true. In fact, not being able to worship in person in community, particularly at a difficult time, can be deeply unsettling at a time when people feel the desire for a spiritual — and physical — connection more than ever.
RedState, much improved since the departure of Erick Erickson, posted an article by Kira Davis: 'The Church Has Spectacularly Failed the COVID Test … and the Faithful'.
Ms Davis met up with a friend of hers in California. Her friend was clearly upset about not being able to go to church during lockdown. She said she thought perhaps she was having a crisis of faith.
Ms Davis diagnosed her friend's problem differently (emphases mine below):
Listening to her in person made me realize a couple of things. For one, she wasn't really expressing a loss of faith. She was expressing a loss of connection. Having suddenly been disconnected from all the things that kept her grounded and the community that regularly helped her explore her relationship with God, she was left floating without an anchor.
The second thing I realized is that people are suffering under lockdowns much more than we may think. My friend has a beautiful family and they've been able to continue working through COVID shutdowns. She has a lot to be thankful for and on the outside she might strike one as very adjusted. That is the veneer she — like many of us — has had to adopt in order to keep life as normal as possible for her children.
Davis rightly chose to put the blame where it properly lies — with our clergy. I don't live in the United States, but even those of us in other Western countries have experienced limitations on our fellowship. In England, at least, we need to sign in to attend a religious service, wear face coverings, observe social distancing, bring our own liturgical printouts/Bibles, realise we mustn't sing and remember to greet from a two-metre distance.
At least we can worship indoors.
In California, the state mandates outside worship, more on which later:
Church leadership has fooled itself into believing that YouTube services and drive-by food donations count as "serving" the community. Even as churches begin to accept limited permission from the state to meet, we have to make reservations and worship outside in order to enjoy the privilege of religious freedom.
Our world is currently burning around us. There are no answers to the current state of our national angst without the Church and yet the Church has voluntarily put on a muzzle. People are desperate for answers, even more desperate for connection. These are the two things we are best at.
Too right!
During normal times — the rest of our lives, bar 2020 — priests and pastors have been telling us that we must attend church for the state of our souls:
Every pastor will tell you at one point or another that we humans are born with a God-shaped hole in our hearts and we spend our entire lives searching to fill it.
Yep. Except when there's a pandemic.
During this crisis, those same clergy — men and women– have scurried from sight, just when so many of us need them:
There are a lot of holey hearts out there right now. Space abhors a vacuum. Something will fill those empty spaces and the Church has been willingly sidelined. We no longer have community — our most powerful draw — to offer. What is left to fill the vacuum? Rage without resolution, bitterness without forgiveness, punishment without grace. Alcohol, drugs, loneliness, resentment…all of these things are filling those lost empty hearts out there without much challenge from the institutions God has appointed to lead and to serve.
With John MacArthur in mind, Davis then zeroes in on the current conflict between Church and State. She nails it perfectly:
Whatever their personal feelings about John MacArthur may be, California churches should be supporting his move to defy a state authority that has thwarted our human and constitutional right to assemble and worship. Every Sunday, we've heard our pastors proudly and loudly share stories of how Jesus was a revolutionary, a direct conduit of the counter culture of the Kingdom. We brag about this aspect of our God, even as we cower before state authorities who have no interest in keeping our tax-exempt sanctuaries thriving because God…the Church…is always and always has been direct competition to the gods of the state. We don't even pay them taxes. We are worthless to them and it is beyond tragic how our pastoral leadership has, for the most part, confirmed as much.
She concludes:
The specter of losing our church properties to fines or penalties scares us more than our brethren (people like my friend) losing their faith and their communities. It is not lost on me that Peter obviously later redeemed himself by becoming one of the most influential Christians in human history. It is also not lost on me that the ultimate price Peter paid for his eventual obedience to the name of Jesus was to be crucified in an extraordinarily brutal fashion.
California church leaders aren't even willing to incur a fine in the name of Jesus.
Nope.
Fortunately, at the age of 81, with a full life of ministry dating back to the late 1960s, John MacArthur has decided to don St Paul's mantle.
No doubt, he and his godly wife Patricia have prayed together over this issue since July.
On September 16, MacArthur told Laura Ingraham of Fox News that he and his church were still under threat of fines or imprisonment. He said, 'Bring it on':
That day, RedState's Alex Parker compared him to Clint Eastwood's Dirty Harry in The Enforcer: 'Pastor John MacArthur Backs Down Not an Inch: If California Wants to Jail Him, "Bring It On"'. Citations follow below.
It's hard not to cheer along with the congregation at this announcement of his from August 9, because the only legitimate way to assemble en masse these days is through 'peaceful protest':
Returning to his interview with Laura Ingraham, he expressed his deep admiration for Paul the Apostle:
We received a letter with a threat that we could be fined or I could go to jail for a maximum of six months. Of course, my biblical hero apart from the Lord Jesus Christ is the apostle Paul, and when he went into a town, he didn't ask what the hotel was like, he asked what the jail was like because he knew that's where he was gonna spend his time. So I don't mind being a little apostolic if they want to tuck me in a jail.
He also reminded Ingraham and her audience of the COVID-19 figures and the absurdity of prohibiting state-wide public worship:
"We believe that the governor, the county, the city, and the health department are going against the Constitution," MacArthur said in the Tuesday night appearance on Fox News. "And just to remove one obvious question, the rate of COVID in California is 1/100 of 1%. So 1/100 of 1% of 40 million people have COVID and that eliminates freedom to worship from the entire state."
He told Ingraham that President Trump is also on his side. Excellent news, even if MacArthur is self-avowedly apolitical:
I am so thankful that President Trump has told me personally that he supports the church as essential and the churches need to stay open. So, with the Constitution on our side and the president's backing, we're open.
A few days earlier, on Sunday, September 13, MacArthur appeared at the pulpit to resounding, if not deafening, applause and cheers. If you had heard only the audio, you would have thought that President Trump were standing there.
MacArthur had a long list of demands from the State of California to read to his congregation:
He thanked them and said, by way of compliment:
You people are out of control. Thank you, thank you.
The requirements follow.
Keep in mind that thousands of worshippers attend Grace Community Church each Sunday:
– No indoor meetings;
– Registration of every person on church property;
– Screening and temperature checks upon entry;
– Six feet of social distancing mandated, including in the car park and in restrooms;
– Every other parking space must be left vacant;
– Everyone must be masked;
– Restrooms must have monitors;
– Floors must have tape markings;
– Restrooms to be used during the service, rather than afterwards to prevent queues;
– Hymnbooks, Holy Communion and Bibles are forbidden;
– No one can shake hands;
– Mandatory seat covers must be in place;
– Services must be shortened (congregation laughs);
– Worship must take place in a tent with a maximum of 350 people;
– Anyone who comes in contact with someone outside of their family afterwards for more than 15 minutes must self-quarantine for two weeks.
A lot of those sound like what we have in England.
MacArthur concluded:
Obviously, this is not constitutional but, more importantly, it goes against the will of the Lord of the Church.
On Thursday, September 24, Ryan Helfenbein of the Falkirk Center interiewed John MacArthur at length (26 minutes). This is the second of a two-part series on COVID-19 and the Church:
Ryan Hefelbein asks him about his critics decrying his reopening of Grace Community Church.
MacArthur says that Scripture says that the members of the Church are called out to meet together. There is no such thing as an ungathered church.
The notion that the church is scattered is an un-scriptural belief:
That is a foolish statement to make.
MacArthur and his legal counsel had appeared in court that day — September 24 — and presented the enduring infinitesimally low statistic of contracting, let alone dying from, coronavirus, especially between the ages of 30 and 60:
On the basis of statistics alone, this [lockdown] is completely arbitrary.
He says that, even though he is cautious, he believes that whether we live or die depends upon the:
purposes of God.
MacArthur says that his mission in life is to make sure that as many people as possible hear the word of God.
He said that there was only one person, a physician, who had COVID-19. The doctor recovered.
As such, word got around the congregation. MacArthur said that many wondered if the alarm surrounding the pandemic was justified. Through nothing of his own doing, people began to return to church. That would have been in July. Prior to that, he and his assistants had been doing online worship broadcasts in several different languages.
He said:
The Church should never close its doors.
He spoke about the irony of our clergy lauding the heroes of the Reformation (Martin Luther, John Knox), yet they will never run that risk of being in danger — especially surrounding a virus. He pulled a face, disapprovingly.
He took exception to the vice presidential candidate Kamala Harris comparing COVID-19 to the Second World War:
Last I knew, no one was bombing LA.
Nice one!
MacArthur said that more and more people have been attending his church's services every week. That's probably because there is nowhere else for them to worship normally.
He dismissed 'conspiracy theorists' but posited an ongoing 'conspiracy' in California and elsewhere in the West — pre-COVID — undoing the tenets of the Gospel as expressed in the Book of Romans:
This culture has done a massive work on destroying the law of God in the heart.
He said that the only remaining bulwark is the Church, but, that, too, has been restrained, not only this year but over the past few decades:
What the hell is going to keep this culture from going to Hell at warp speed?
He said that the only solution is to:
keep preaching, living godly lives, confronting these things …
Ryan Helfenbein asked if the coronavirus had changed him.
He replied that, no, it hadn't. The word of God and his ministry had not changed. Yet, the culture has certainly changed.
Incredibly, he ventured into politics, which is somewhat of an unknown frontier for him, because in past sermons he says he was not interested in the subject. Yet, today, he says that the parties have divided along moral lines (19 minutes in):
For a Christian, a real Christian, I do not believe they can vote Democratic …
Not only do Christians have to uphold righteousness, they must take the side of those that uphold religious righteousness … God wants you to take the stand for righteousness's sake …
He reiterated not to vote for a platform — the Democrats' — which goes against God's will as expressed in the Bible:
Certainly not to vote for that, otherwise you have complicity … Murder and perversion is not an option for a Christian on any level. I think it's come down to that.
He says that the Republican platform — not necessarily the personal lives of their candidates — is on the side of biblical morality.
True to form, MacArthur has a can of Fresca by his side on the desk. He loves Fresca. So did my late maternal grandmother.
Fresca has a weird taste, but if you grew up with it, as I did, it brings back fond memories.
Returning to a serious note, MacArthur reminds us that Jesus Christ is King of Kings and the Ruler of the world. MacArthur warns us about the different forms of wrath that can be wrought against a culture.
In Romans 1:24-26 and 28, he says, that God will deliver persistent sinners unto their own devices: serious sin, including sexual immorality. Essentially, God gave them over to a 'reprobate mind' i.e, insanity.
He believes that, by and large, we are now 'in a reprobate mind' — not all of us, but too many — and that God has unleashed judgement. However, MacArthur says the judgement is temporary, provided that we, as a people, repent.
MacArthur ended by saying:
The Gospel is the power of God unto salvation.
Part 1 of the interview is here.
There were so many insights on coronavirus last week that I couldn't fit them all in.
On Friday, I summarised Michael P Senger's article about China's role in the coronavirus crisis.
More information follows:
Rather sagely, a lady replied:
As did another:
The day before, there was the confession from a Facebook whistleblower about online political persuasion:
The article, dated September 14, features quotes from former Facebook data scientist Sophie Zhang.
The article states (emphases mine):
The 6,600-word memo, written by former Facebook data scientist Sophie Zhang, is filled with concrete examples of heads of government and political parties in Azerbaijan and Honduras using fake accounts or misrepresenting themselves to sway public opinion. In countries including India, Ukraine, Spain, Brazil, Bolivia, and Ecuador, she found evidence of coordinated campaigns of varying sizes to boost or hinder political candidates or outcomes, though she did not always conclude who was behind them.
"In the three years I've spent at Facebook, I've found multiple blatant attempts by foreign national governments to abuse our platform on vast scales to mislead their own citizenry, and caused international news on multiple occasions," wrote Zhang, who declined to talk to BuzzFeed News. Her LinkedIn profile said she "worked as the data scientist for the Facebook Site Integrity fake engagement team" and dealt with "bots influencing elections and the like."
She added:
I have personally made decisions that affected national presidents without oversight, and taken action to enforce against so many prominent politicians globally that I've lost count.
The BuzzFeed article continues:
The memo is a damning account of Facebook's failures. It's the story of Facebook abdicating responsibility for malign activities on its platform that could affect the political fate of nations outside the United States or Western Europe. It's also the story of a junior employee wielding extraordinary moderation powers that affected millions of people without any real institutional support, and the personal torment that followed.
"I know that I have blood on my hands by now," Zhang wrote.
According to the article, Facebook allegedly delayed taking action on the following:
It took Facebook's leaders nine months to act on a coordinated campaign "that used thousands of inauthentic assets to boost President Juan Orlando Hernandez of Honduras on a massive scale to mislead the Honduran people." Two weeks after Facebook took action against the perpetrators in July, they returned, leading to a game of "whack-a-mole" between Zhang and the operatives behind the fake accounts, which are still active.
In Azerbaijan, Zhang discovered the ruling political party "utilized thousands of inauthentic assets… to harass the opposition en masse." Facebook began looking into the issue a year after Zhang reported it. The investigation is ongoing.
Zhang and her colleagues removed "10.5 million fake reactions and fans from high-profile politicians in Brazil and the US in the 2018 elections."
In February 2019, a NATO researcher informed Facebook that "he'd obtained Russian inauthentic activity on a high-profile U.S. political figure that we didn't catch." Zhang removed the activity, "dousing the immediate fire," she wrote.
In Ukraine, Zhang "found inauthentic scripted activity" supporting both former prime minister Yulia Tymoshenko, a pro–European Union politician and former presidential candidate, as well as Volodymyr Groysman, a former prime minister and ally of former president Petro Poroshenko. "Volodymyr Zelensky and his faction was the only major group not affected," Zhang said of the current Ukrainian president.
Zhang discovered inauthentic activity — a Facebook term for engagement from bot accounts and coordinated manual accounts— in Bolivia and Ecuador but chose "not to prioritize it," due to her workload. The amount of power she had as a mid-level employee to make decisions about a country's political outcomes took a toll on her health.
After becoming aware of coordinated manipulation on the Spanish Health Ministry's Facebook page during the COVID-19 pandemic, Zhang helped find and remove 672,000 fake accounts "acting on similar targets globally" including in the US.
In India, she worked to remove "a politically-sophisticated network of more than a thousand actors working to influence" the local elections taking place in Delhi in February. Facebook never publicly disclosed this network or that it had taken it down.
The BuzzFeed article reports that Facebook's spokesperson Liz Bourgeois said:
It's highly involved work that these teams do as their full-time remit. Working against coordinated inauthentic behavior is our priority, but we're also addressing the problems of spam and fake engagement. We investigate each issue carefully, including those that Ms. Zhang raises, before we take action or go out and make claims publicly as a company.
BuzzFeed says that it did not reproduce Ms Zhang's full text because it contains personal information.
The article added:
In her post, Zhang said she did not want it to go public for fear of disrupting Facebook's efforts to prevent problems around the upcoming 2020 US presidential election, and due to concerns about her own safety. BuzzFeed News is publishing parts of her memo that are clearly in the public interest.
"I consider myself to have been put in an impossible spot – caught between my loyalties to the company and my loyalties to the world as a whole," she said. "The last thing I want to do is distract from our efforts for the upcoming U.S. elections, yet I know this post will likely do so internally."
Zhang said she turned down a $64,000 severance package from the company to avoid signing a nondisparagement agreement. Doing so allowed her to speak out internally, and she used that freedom to reckon with the power that she had to police political speech.
"There was so much violating behavior worldwide that it was left to my personal assessment of which cases to further investigate, to file tasks, and escalate for prioritization afterwards," she wrote.
That power contrasted with what she said seemed to be a lack of desire from senior leadership to protect democratic processes in smaller countries. Facebook, Zhang said, prioritized regions including the US and Western Europe, and often only acted when she repeatedly pressed the issue publicly in comments on Workplace, the company's internal, employee-only message board.
"With no oversight whatsoever, I was left in a situation where I was trusted with immense influence in my spare time," she wrote. "A manager on Strategic Response mused to myself that most of the world outside the West was effectively the Wild West with myself as the part-time dictator – he meant the statement as a compliment, but it illustrated the immense pressures upon me."
A former Facebook engineer who knew her told BuzzFeed News that Zhang was skilled at discovering fake account networks on the platform.
The second half of the article is also worth reading — and circulating.
Michael P Senger, the author of the article I cited on Friday, tweeted coronavirus-related news about Pennsylvania's continued lockdown:
Note that China was mentioned.
The title of Stacy Rudin's article for the American Institute for Economic Research (AIER) is 'Federal Court Holds "Stay at Home" Orders and Mandatory Business Closures Unconstitutional'.
Excerpts follow, emphases mine:
For six months, Americans in 43 states have lived under unprecedented executive orders restricting freedoms as basic as whether they can work, leave their homes, and expose their faces in public. These mandates are not duly enacted laws — they are orders issued by one of the three branches of government. They constitute a system of one-person rule — something none of us expected could ever happen in the United States — and no one, apart from the 43 newfound state dictators, is sure when it will expire.
Today, after six months of this, a Pennsylvania Federal Court in Butler County v. Wolf reviewed the indefinite "emergency" restrictions imposed by the executive branch of Pennsylvania government, declaring limitations on gathering size, "stay-at-home orders," and mandatory business closures unconstitutional. Refusing to accept the alleged need for a "new normal," the Court stated that an "independent judiciary [is needed] to serve as a check on the exercise of emergency government power."
About time. The Judicial Branch is coming to save us.
The article is worth circulating. It goes into American history, beginning with the Constitution in the 18th century and citing President Lincoln in the 19th.
The Pennslyvania Federal Court stated:
There is no question that our founders abhorred the concept of one-person rule. They decried government by fiat. Absent a robust system of checks and balances, the guarantees of liberty set forth in the Constitution are just ink on parchment.
Furthermore:
In times of crisis, even a vigilant public may let down its guard over its constitutional liberties only to find that liberties, once relinquished, are hard to recoup and that restrictions — while expedient in the face of an emergency situation — may persist long after immediate danger has passed.
The AIER article went on to say:
We cannot allow our freedom to become "ink on parchment." Many of our governors seek to do just that — they won't even designate an endpoint to their "emergency" powers. When does the "emergency" end? This should be easy to say — X number of deaths per million, X number of deaths over X number of weeks — yet they will not say it. They want us to live under the constant threat of house arrest and livelihood deprivation, even though all we ever agreed to was a two-week effort to "flatten the curve." We never agreed to an indefinite or permanent "new normal," or to do whatever our wise governor dreams up and declares necessary to "eliminate infections."
The article thanked Judge Stickman, speaking for the Pennsylvania Federal Court:
Thank you, Judge Stickman, for recognizing our predicament, and for taking the first step towards restoring our freedom today by reminding those with authoritarian leanings that "governors cannot be given carte blanche to disregard the Constitution for as long as the medical problem persists." The response to an emergency cannot undermine our system of constitutional liberties, or the system of checks and balances protecting those liberties. Liberty before "governor-guaranteed safety" — this is the American way, famously stated by Benjamin Franklin: "Those who would give up essential liberty, to purchase a little temporary safety, deserve neither liberty nor safety."
Pennsylvania's Governor Wolf appeared to back down (italics in the original):
Incredibly, Governor Wolf responded that his stay-at-home orders are "not actually orders at all, but merely recommendations," and that they are constitutional because they do not "shock the conscience."
Yet, the article's author says:
I'm willing to bet that Pennsylvania citizens would beg to differ.
The Court's decision stated that large populations were never quarantined (some local populations, e.g. St Louis, were during the Spanish Flu).
Not only that, the judges traced the origin of the virus to China:
In analyzing the constitutionality of "lockdowns," the Court first traced the origin of the concept to its source — Wuhan, China — and recognized that population-wide lockdowns are "unprecedented in American law." Even during the Spanish Flu, the deadliest pandemic in history by far, "nothing remotely approximating lockdowns were imposed." Although the United States has faced many epidemics and pandemics, "there have never previously been lockdowns of entire populations — much less for lengthy and indefinite periods of time." Quarantines are legally recognized, but refer to the isolation of sick people and those known to have been directly exposed to sick people. They are statutorily limited to the duration of the incubation period of the disease — a period which Governor Wolf's "lockdown" plainly exceeded.
Not only have lockdowns never been imposed in American history, but they are not even mentioned in recent pandemic management guidance offered by the Centers for Disease Control and Prevention ("CDC"). In its 2017 guidelines for managing pandemics, the CDC recommends numerous protective measures such as hand washing, limited-duration school closures, and cancellations of mass gatherings, but nothing "even approximating the imposition of statewide (or even community-wide) stay at home orders or the closure of all ['non-essential'] businesses." Even for pandemics of "Very High Severity," the CDC recommends only voluntary isolation of sick persons and their household members. "This is a far, far cry from a statewide lockdown such as the one imposed by [Governor Wolf's] stay-at-home order."
The article goes on to discuss small and medium business issues, which are of primary importance today. The court decided, in their own words (emphasis here in the original):
The Constitution cannot accept the concept of a 'new normal' where the basic liberties of the people can be subordinated to open-ended emergency mitigation measures. Rather, the Constitution sets certain lines that may not be crossed, even in an emergency. Actions taken by Defendants crossed those lines. It is the duty of the Court to declare those actions unconstitutional.
In related news Daniel Levitt, who works for tech firms in Silicon Valley, tweeted:
Ah, but increased testing is taking care of that issue. Hmm.
A podcast host from Ohio found that the WHO never stated that quarantine stopped influenza. Coronavirus is not influenza, yet it seems to share some of the same characteristics. Even more interesting is that, with the presence of COVID-19, influenza — the big worry of the cold weather season — seems to have disappeared south of the Equator.
Interesting:
It's all a bit of a mystery, but Kyle Lamb goes on to answer questions:
Does Kyle Lamb know more than our respective chief scientific officers? Perhaps. Perhaps not. In any event, he has gone further by probing the subject, which is more than our chief scientific officers have done.
Meanwhile, in the UK, an NHS GP pleads with Prime Minister Boris Johnson to change course on lockdowns. Here's yet another newspaper article mentioning a time period of a fortnight (yawn).
I pity the remaining vulnerable, especially the elderly. Click the image to see the article in full:
I could not agree more.
Message to the NHS: get on with it! You've had since May.

Since the summer, England's Nightingale Hospitals have been stood down for lack of use:
What will happen? A repeat of March and April?
My head is spinning at the prospect.
Once again, private care will turn out to be no better:
Good grief.
Then there is the matter of testing.
This thread is about the North East of England. The author is Professor of Industrial Economics Nottingham University Business School and states clearly that he is expressing his own views:
Sunderland is in the latest coronavirus hotspot area.
Understandably, residents are anxious to get PCR tests.
Yet, the queue was two miles long at the local testing centre:
The queues are for people who have booked a test:
It's the same in London, as per Tom Copley, the Deputy Mayor of London for Housing. Again, you need a code (obtained online) in order to get a test:
After all these months, this is unbelievable, especially from a notionally Conservative government.
As Tim Worstall said on September 17:
You've had 6 months to get testing sorted out. It's possible to do basic tests – basic note – for £1 a piece with reagent dosed paper hankies.
Also:
… seriously, why do we give, or have taken from us, 35% of everything to a structure that can't even manage this?
I could not agree more.
In closing, Dr Li-Meng Yan, a physician and virologist who also holds a PhD, is a Chinese whistleblower who worked at a WHO lab in Hong Kong. She is now out of the country in a secret location but has given at least two interviews in the past week.
The first was on Friday, September 11, on ITV's Loose Women, a lunchtime chat show in Britain:
She explained that she had access to a lot of secret information about COVID-19 and could no longer keep quiet, even if it meant losing her social credit score, which she did. She said she had been warned at the outset 'not to cross the line' because 'she could be disappeared'. She said that the Chinese government deleted everything about her that had appeared online. One wonders if her bank account was also frozen. It happens.
She told the show's panel that the virus was engineered in a lab and that it is not a natural virus.
She said that the Chinese government has downplayed her role in Hong Kong and is discrediting her.
The panel asked her why China would do such a thing and she replied that she had no insight into the government's 'evil thinking', then added that whatever they did 'worked': meaning — although she left this unstated — illness, death, panic, lockdown and economic damage.
I am glad that Loose Women interviewed her, because the show gets good ratings. Consequently, a lot of women in Britain will have found out more about the Chi-vi, as I call it.
On Tuesday, September 15, she appeared on Fox News's Tucker Carlson Tonight, to present the same details:
Tucker wasn't quite sure what to think. He acknowledged he does not have the scientific background to probe further.
A tip of the hat to my cyberfriend Wolf for the next part of this story.
Dr Yan, along with three other researchers, published a scientific paper on Monday, September 14: 'Unusual Features of the SARS-Cov-2 Genome Suggesting Sophisticated Laboratory Modification Rather Than Natural Evolution and Delineation of Its Probable Synthetic Route'.
This is the introduction (emphases mine):
Yan, Li-Meng; Kang, Shu; Guan, Jie; Hu, Shanchang
The COVID-19 pandemic caused by the novel coronavirus SARS-CoV-2 has led to over 910,000 deaths worldwide and unprecedented decimation of the global economy. Despite its tremendous impact, the origin of SARS-CoV-2 has remained mysterious and controversial. The natural origin theory, although widely accepted, lacks substantial support. The alternative theory that the virus may have come from a research laboratory is, however, strictly censored on peer-reviewed scientific journals. Nonetheless, SARS-CoV-2 shows biological characteristics that are inconsistent with a naturally occurring, zoonotic virus. In this report, we describe the genomic, structural, medical, and literature evidence, which, when considered together, strongly contradicts the natural origin theory. The evidence shows that SARS-CoV-2 should be a laboratory product created by using bat coronaviruses ZC45 and/or ZXC21 as a template and/or backbone. Building upon the evidence, we further postulate a synthetic route for SARS-CoV-2, demonstrating that the laboratory-creation of this coronavirus is convenient and can be accomplished in approximately six months. Our work emphasizes the need for an independent investigation into the relevant research laboratories. It also argues for a critical look into certain recently published data, which, albeit problematic, was used to support and claim a natural origin of SARS-CoV-2. From a public health perspective, these actions are necessary as knowledge of the origin of SARS-CoV-2 and of how the virus entered the human population are of pivotal importance in the fundamental control of the COVID-19 pandemic as well as in preventing similar, future pandemics.
ZeroHedge posted excerpts from the paper, which is way above my pay grade. The article ends with a reminder from ZeroHedge that they were suspended from Twitter months ago for alleging the same theory:
As a reminder, Zero Hedge was banned from Twitter on Jan 31 for making just this allegation, following a hit-piece written by an alleged pedophile (who was later fired for plagiarism) and countless so-called "scientists" screaming that our take was fake news and nothing but propaganda. Five months later Twitter admitted it had made a mistake, stating "we made an error in our enforcement action in this case."
Speaking of Twitter, on September 15, ZeroHedge also reported that Dr Yan's Twitter account was quickly suspended, days after she created it this month (emphases in the original):
On Sunday afternoon we asked how long before the twitter account of the "rogue" Chinese virologist, Dr. Li-Meng Yan, who yesterday "shocked" the world of establishment scientists and other China sycophants, by publishing a "smoking gun" scientific paper demonstrating that the Covid-19 virus was manmade, is "silenced."
We now have the answer: less than two days. A cursory check of Dr Yan's twitter page reveals that the account has been suspended as of this moment …
If Yan was wrong, why not just let other scientists respond in the open to the all too valid arguments presented in Dr. Yan's paper? Isn't that what "science" is all about? Why just shut her up?
Because if we have already crossed the tipping point when anyone who proposes an "inconvenient" explanation for an established "truth" has to be immediately censored, then there is little that can be done to salvage the disintegration of a society that once held freedom of speech as paramount …
We hope Twitter will provide a very reasonable and sensible explanation for this unprecedented censorship.
Indeed.
Back now to the contents of the paper that Dr Yan co-authored.
US Army Colonel Lawrence Sellin (Ret.) explained it in layman's terms for the Gateway Pundit: 'Dr. Lawrence Sellin: The Unequivocal Evidence Chinese Scientist Dr. Li-Meng Yan Provides Proof COVID-19 was Created by China's Military'.
Dr Sellin gives us the overview, which is still scientific (emphases in the original):
China has claimed that a bat coronavirus named RaTG13 is the closest relative to the COVID-19 virus, but RaTG13 is not actually a virus because no biological samples exist. It is only a genomic sequence of a virus for which there are now serious questions about its accuracy.
Dr. Yan suggests that RaTG13 may have been used to divert the world's attention away from the true source of the COVID-19 pandemic.
She claims that the COVID-19 virus originated in laboratories overseen by China's People's Liberation Army, using bat coronaviruses ZC45 and/or ZXC21 collected from Zhoushan, China and used as the viral "backbone" for genetic engineering.
Those bat coronaviruses were originally isolated and characterized between July 2015 and February 2017 under the supervision of the Third Military Medical University (Chongqing, China) and the Research Institute for Medicine of Nanjing Command (Nanjing, China).
The article goes on to explain how the receptor binding motif (RBM), which defines the coronavirus' ability to bind to the specific human angiotensin converting enzyme-2 receptor (ACE2) underwent genetic manipulation.
That critical segment of the COVID-19 virus is bounded by two "restriction sites" not found in any related bat coronaviruses, which allow researchers to easily splice, that is, cut and paste components of other viruses into the viral backbone.
The presence of those restriction sites is a known marker for genetic manipulation.
Furthermore, the COVID-19 virus contains a furin polybasic cleavage site with an amino acid sequence of proline-arginine-arginine-alanine or PRRA that facilitates membrane fusion between the virus and the human cell and widely known for its ability to enhance pathogenicity and transmissibility.
Such a sequence is not found in any other related bat coronavirus and, so far, there is no natural evolutionary pathway identified that could explain the appearance of that PRRA segment.
In contrast, techniques for the artificial insertion of such a furin polybasic cleavage site by genetic engineering have been used for over ten years.
Dr. Yan and her colleagues note that the two arginine amino acids in that PRRA segment are coded by the nucleotide sequence CGG-CGG, which rarely appears in tandem and strongly suggests that this furin cleavage site is the result of genetic engineering.
In addition, the presence of a "FauI" restriction site at the furin polybasic cleavage site is also an indication of genetic manipulation.
Goodness me. We have these scientific allegations and all the UK government is thinking of is a second lockdown.
It is sad that we will not be reading or hearing about this paper in the media. Once again, please circulate the links with family and friends. Thank you.
Last week, I ran a series on the Revd John MacArthur and the court battle involving his Grace Community Church regarding indoor worship in Los Angeles County.
It seems as if John MacArthur is an outlier, with no support from clergy from other churches.
Last week ended on an optimistic note: 'A court win for John MacArthur's Grace Community Church'.
One of my readers, H E, sent in the following comment concerning religious and other restrictions during the coronavirus outbreak.
Some time ago, H E gave me permission to repost his comments, and I am happy to do so now. This is excellent (emphases mine below):
Thank you for your series of articles about Pastor John MacArthur and his court fight to permit his church to hold indoor services.
I concur with John Cheshire that it is disappointing that mainstream church bodies generally have not supported Pastor MacArthur's efforts.
I live in the US. In elementary school, I was taught that the rights enumerated in the US Constitution (freedom of speech, freedom of assembly, etc) are inalienable, natural rights given by God (teachers could say 'God' in those days) which pre-exist and supersede civil law.
What troubles me is that governors and mayors in the US issued dictates that forbade a citizen from exercising his God-given rights, despite the fact that, at their inauguration, these officials swore to uphold the Constitution which guarantees free exercise of such rights. I live in the state of New Jersey. Our governor, Philip Murphy, stated on television that he had not considered the effect of his restrictive executive orders on the Bill of Rights. In that interview he stated "the Bill of Rights is above my pay grade."
(As a sidebar, there have been no calls for the removal of Governor Murphy on the basis that either he lied when he swore to uphold the Constitution or he is incompetent. On the contrary, his approval rating is about 70%).
Policemen are sworn to uphold the law. Implicit in this oath is the understanding that a policeman should not enforce an illegal law. Nonetheless, policemen in New Jersey, acting on an executive order from the Governor, walked into a Jewish religious service, arrested the Rabbi, put him in handcuffs, and hauled him off to jail because he had the temerity to hold a religious service that violated the Governor's dictates.
For the police to disrupt a religious service and arrest the person leading the service is appalling to me and unheard of in the US, in my personal experience. This is something I would expect to see in China. The legal system in the US is normally reluctant to interfere with religious activities and arrest religious leaders. (I understand that this is a reaction to the shameful way the courts and the police treated Mormons in the 1830s and 1840s). In fact, all one needs to do is to call himself 'Reverend' and establish a 'church' and he pretty much can do what he wishes. As an example, see Al Sharpton who for decades has been a political rabble rouser, but somehow is untouchable by the courts and the police.
It's good that the court ruled in Pastor MacArthur's favor. But what if it hadn't? Would this mean that Pastor MacArthur's inalienable right to assemble and worship God is void? How can this be? How can the exercise of one's God-given, inalienable rights be dependent upon a decision of a local court judge, whose normal job duty is to adjudicate parking tickets?
In my opinion, the issue here is that there should never have been orders by local officials to close church services. They simply don't have the legal authority to do this. And policemen should never have obeyed orders to enforce such unlawful directives.
The problem we face is that our society has devolved to the point where God-given, inalienable rights have been reduced to the level of municipal ordinances, subject to the whims of petty public officials.
How do we get our rights restored? Through the courts? I don't see this as likely since the courts are an arm of the state and work to uphold the interests of the state against the citizens. Elect new representatives? We elected Donald Trump as President and the Deep State has blocked nearly every action he has tried to take. I don't know what the answer is.
I replied:
I don't have an answer, either …
I am not surprised, though, that other churches aren't openly supporting John MacArthur, although, no doubt, they'll gladly take any benefits accruing from a court decision in Grace Community Church's favour.
First, most pastors in established denoms are left-wing. Secondly, the last thing they want to do is stick their heads above the parapet. A lot of those denominations have hierarchies, too, therefore, individual pastors cannot take those sorts of decisions independently.
The independent Evangelical pastors probably want a quiet life but will gladly let MacArthur do the heavy lifting and then reap the rewards any wins bring.
Today, by chance, I came across an article at LifeNews.com:
'Judge Fines Church $3,000 for Holding Worship Service, But Abortion Clinics Can Kill Babies' chronicles the stories of two other California churches that have fallen foul of the law recently. One is in Ventura County. The other is in Santa Clara County:
California Pastor Rob McCoy of Godspeak Calvary Chapel in Thousand Oaks appeared before Judge Vincent O'Neill in Superior Court of Ventura County on Friday, August 21 and was held in contempt of court.  Godspeak Calvary Chapel was fined $500 per three services, for two Sundays, or a total of $3,000.
Pastor McCoy received an order from a Ventura state judge on Friday, August 7, banning the church's in-person services. Superior Court Judge Matthew Guasco issued a temporary restraining order to Pastor Rob McCoy, the Church, and Does 1-1000, along with anyone "acting in concert with them" who might attend worship in the future. Governor Gavin Newsom ordered no singing or chanting, and then ordered no worship, even in private homes with anyone who does not live in the home.
Godspeak Calvary Chapel (Church) held three worship services on Sunday, August 9 and August 16. An evidentiary hearing is set for Aug. 31.
North Valley Baptist Church in Santa Clara, California was also fined $5,000 for singing in each of the two worship services yesterday, although social distancing was practiced. The four-page letter posted on the front door of the church said, "North Valley Baptist is failing to prevent those attending, performing and speaking at North Valley Baptist's services from singing. This activity is unlawful. The county understands that singing is an intimate and meaningful component of religious worship. However, public health experts have also determined that singing together in close proximity and without face coverings transmits virus particles further in the air than breathing or speaking quietly. The county demands that North Valley Baptist immediately cease the activities listed above and fully comply with the Risk Reduction Order, the Gatherings Directive, the State July 13 Order and the State guidance. Failure to do so will result in enforcement action by the county."
Santa Clara County had North Valley Baptist Church under surveillance:
Santa Clara County acknowledged in its cease and desist letter they had been sending agents into the church to spy on the congregation during worship services.
In his defence, the church's pastor pointed to the Bible:
Pastor Jack Trieber said, "You can't have any law against assembling in God's house. None. I know we have a Constitutional right to worship, but we have a Higher Power that we answer to. I have a biblical mandate. We have obeyed authority in this church. We've always obeyed authority. But when local authority begins to disregard this authority, we go with this book right here," he said pointing at the Bible.
This is the crazy situation that Newsom has created during the coronavirus outbreak. You can meet in church for anything except worship:
Gov. Newsom's orders allow the church to feed, shelter, and provide social services, but the same people in the same building cannot worship. In order words, non-religious services are acceptable but religious services are banned. People can receive food, but not take communion. People can be housed overnight, but cannot hold a short worship service, Bible study, or meet for prayer. People can receive counseling to find work but cannot be counseled on finding eternal life.
Liberty Counsel Founder and Chairman Mat Staver said, "The same governor who encourages mass protests, bans all worship and is now fining churches for their right to assemble and worship. The same governor who says the church can meet for secular services, bans the church from having religious worship. This unconstitutional hostility against religious worship must end."
Absolutely. I could not agree more.
Thank you, H E, for another excellent comment. The quotes from LifeNews.com reinforce your salient and important points on this topic.
It is cruel that, during a time when church becomes even more important during a life and death health situation, California's governor forbids his residents from seeking communal solace in God and in Jesus Christ.
Today's coronavirus commentary comes from Twitter's Guillotine sales and Repair, a Hoosier (Indiana resident).
'Uncle Joe' Stalin would have been so pleased with all the lockdowns in Western nations:
Believe it!
As Guillotine sales and Repair says (emphases mine):
Don't delude yourself into thinking we're protected by the Constitution right now. While that should always be the case, know that right now, we're not.
He takes issue with a lawyer from Indianapolis. I'm not sure what the details are there, but the meme surely fits lockdown:
He discusses Americans' God-given rights, enshrined by the Founding Fathers in the Constitution:
YET:
The number of Americans filing for unemployment benefits shot up stratospherically on April 2.
Please note what he says:
This is the very real result of lockdowns, not only in the United States but also in other countries:
Yes, how did they do that? In the US, Democrat governors began locking down their states long before Republican-governed states did. They just took that decision.
Police are out enforcing, and, in some cases, not in a nice way, either:
I'll have more on the economic front tomorrow.
Just time for a quick post today.
I do not know where this hoarding (billboard) is, but please note and remember the last three lines (image courtesy of 8chan):
If the Democrats hate America, chances are they hate you, too.
Even if you've voted for them all your life.
The US Constitution has been gradually eroded over the past century.
It's getting worse, up to the point where the decisions of the American voters and the Electoral College are being undermined (origin of graphic unknown):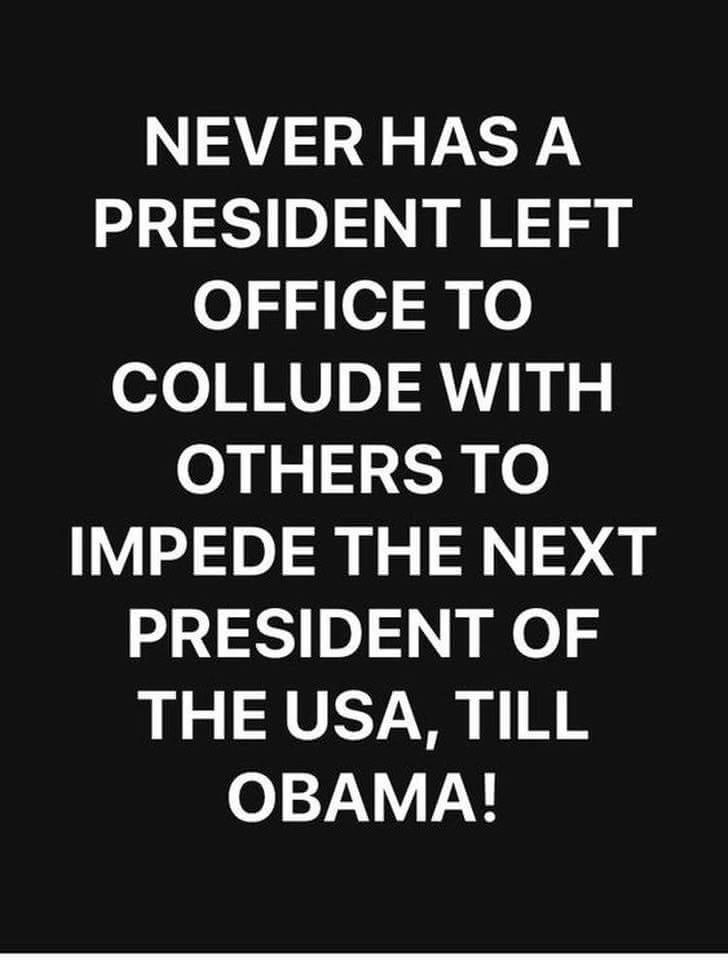 An article posted today at FrontPageMagazine explains it all.
Bruce Thornton's 'Dangerous Times for the Constitution and Freedom' is well worth reading in full. Thornton is a Shillman Journalism Fellow at the David Horowitz Freedom Center.
Excerpts follow, emphases mine:
While We the People distract ourselves with porn stars and royal weddings, the cracks in our Constitutional order continue to multiply and widen.
Evidence continues to mount that a sitting president, Barack Obama, colluded in using the nation's security and surveillance apparatus to subvert the campaign and then presidency of a legitimately elected candidate and president. This effort consisted of numerous illegalities: a mole planted in Donald Trump's campaign; a FISA warrant granted on the basis of false opposition research paid for by his rival; the outgoing president's expansion of the number of people allowed to unmask the identity of Americans mentioned in passing during surveillance; a rogue FBI director, James Comey, who illegally usurped prosecutorial powers to exonerate a felonious Hillary Clinton; and other FBI agents colluding in the plot to damage Trump. And don't forget a Deputy Attorney General appointing the close friend of the fired and disgraced Comey as a special counsel to investigate the non-crime of "collusion," an investigation that has gone on for a year with nothing to show but a handful of indictments resulting from dubious perjury traps.
To quote Bob Dole, "Where's the outrage" at these attacks on the Constitution?
Outrage is surely warranted. These assaults on the rule of law and accountability to the people are akin to the catalogue of "repeated injuries and usurpations, all having in direct object the establishment of an absolute Tyranny over these States," published in the Declaration of Independence. Yet our "watch-dog" media in the main have become the publicists for this attack on the foundations of our freedom, as they flack for the political party that long has resented the limitation of power enshrined in the Constitution. Only a few Cassandras, notably FOX News' Sean Hannity, are trying to alert the citizenry to the coming conflagration that if unchecked could leave the architecture of our freedom in smoking ruins.
In fact, what we are witnessing in the deep-state Democrats' undermining of divided government, check and balances, and government accountability, is the culmination of a process begun over a century ago …
For a century, progressives have been undermining the Constitution as they seek to expand and concentrate government power at the cost of freedom …
… If we allow those guilty of abusing the power of the state for partisan gain to get away with it, we will embolden even more enemies of freedom to do the same as soon as they get the opportunity. It is up to we the people to demand that Mueller's inquisition come to an end, and that the true miscreants who have abused their power be investigated, indicted, tried, and punished. Only then will the fabric of the Constitution begin to be restored, and our freedom rearmored.
The article explains how various government programmes and policies dating from the First World War era have gradually made Americans a less free people living in a less free society. Even a vote is no longer sacrosanct.
It's time Americans reclaimed their Constitution.
Please send letters or postcards to your public servants — representatives and senators — about specific issues, urging them to vote on them in a way that restores the Great Republic.
The future of the United States — and the world — depends on it.
Sunday, September 17, 2017 was Constitution Day in the United States.
Some states and universities are holding special events this week to celebrate and educate Americans on the finest written work in the world other than the Bible.
I had not heard of Constitution Day until I saw someone tweet about it on a conservative site, but it has been around since 1911, starting in Iowa. Before 2004, it was also known as Citizenship Day.
It is disappointing to see that the late Senator Robert Byrd, a former KKK higher-up and Hillary Clinton hero, was responsible for this great celebration of freedom. Even broken clocks are right twice a day:
The law establishing the present holiday was created in 2004 with the passage of an amendment by Senator Robert Byrd to the Omnibus spending bill of 2004.[3] Before this law was enacted, the holiday was known as "Citizenship Day". In addition to renaming the holiday "Constitution Day and Citizenship Day," the act mandates that all publicly funded educational institutions, and all federal agencies, provide educational programming on the history of the American Constitution on that day.[4] In May 2005, the United States Department of Education announced the enactment of this law and that it would apply to any school receiving federal funds of any kind.[2]
It is celebrated by those on the Left:
As well as the Right:
Events are being held around the country, including Mississippi, Illinois and North Carolina.
Educating America's youth about the Constitution is required by law:
The Constitution was carefully put together over several months. There were quarrels, but, through the grace of God, America's Founding Fathers arrived at a work of genius:
This is what the Founding Fathers devised for the new Great Republic:
These are some of the best-known Amendments:
Upholding the Constitution relies on the support of the American populace:
Yet, over the past few decades, many Americans have become distracted by bread and circuses:
The Daily Signal, referenced by the Heritage Foundation, points out:
our textbook description of American government conceals the reality of the administrative state. Most of the rules that govern our behavior are made by administrative agencies, not by Congress. Administrative agencies also investigate, prosecute, and enforce violations of these rules …
For several years, Congress has taken a closer look at reforming this administrative state that has grown up around the Constitution and threatens its core principles. But thus far, very little has been completed.
The path back to constitutional government will be long and difficult from this Constitution Day, but many good ideas have been offered for bringing our administrative behemoth back into the constitutional framework.
It is the responsibility of Congress to rein in the administrative state and begin the slow, arduous task of rebuilding constitutional government.
This man is correct:
This student understands:
However, too few care.
In many quarters, 'patriot' has become a dirty word:
Some think the Constitution is sexist or racist, however, nothing could be further from the truth. This short video is excellent at explaining what various amendments actually say:
It is vital that the US Constitution be upheld in all three branches of government — executive, legislative and judicial:
For more information on the US Constitution and Constitution Day, see #ConstitutionDay, Presidential Trivia and the National Archives.