You are currently browsing the tag archive for the 'vaccine' tag.
Freedom Day — Monday, July 19 — in England is turning out to be a damp squib with the exception of nightclubs — for now.
Everyone's preoccupation now is vaccine passports, which France is already rolling out with a grace period of six weeks.
Here in England, vaccine passports are likely to be rolled out in September not only for nightclubs and music venues but anywhere else that can be deemed as a 'crowded space'.
Julia Hartley-Brewer interviewed the owner of a group of entertainment venues, who said that this is a 'very dangerous step' for the Government to take:
She also interviewed a spokesman for the Night Time Industries Association who says that random security guards will be checking people's health status, something that should be private information:
It is the thin end of a very nasty wedge, indeed.
Oxford's Prof Carl Heneghan rightly wonders if he will need a vaccine passport if he takes the Tube in London:
Here's Julia Hartley-Brewer's opening editorial on the danger such a policy presents:
She interviewed the Conservative MP, Sir Iain Duncan Smith. He is not one of my favourite politicians by a long shot, but he gave a considered 10-minute interview and said that we need a balance of risk, otherwise we could end up like China, where you cannot leave the house without the government knowing about it:
Lord Sumption wrote an editorial for The Telegraph on Monday. He says that Prime Minister Boris Johnson has no coronavirus plan:
We are squandering our vaccination success, which is the best in Europe. Lord Sumption concludes:
Vaccination is an impressive achievement. It represents the best that humanity can do about Covid. If it is not enough, then there are only two options. One is to impose total and permanent restrictions on human interaction, something which even governments realise is impossible. The other is to recognise defeat and allow their populations to live with Covid-19 – just as humanity had learned to live with worse pathogens for centuries before governments embarked on their current unprecedented and ill-advised experiment.
Bob Moran, a cartoonist for The Telegraph, has been concerned about coronavirus restrictions for a long time.
On Monday, July 12, he tweeted:
He had quite the Twitter thread on Tuesday. Politicians, he says, do not like solving difficult problems:
Yes, but Labour MPs, except for a handful, have actually voted with the Government on continuing coronavirus restrictions.
Moran has no love for Labour leader Sir Keir 'Keith' Starmer, either:
Bob Moran is genuinely concerned about what is happening:
Also:
If only we could remove the boot on our collective necks.
The next discussion point in England will be vaccinations for children. Even other conservatives, such as James Delingpole, are sounding the alarm:
I have no words for how awful this is.
Although I'm writing about England, Scotland and Wales are no better with their restrictions. I despair.
Freedom Day did go ahead on Monday, July 19, in England.
Prime Minister Boris Johnson, along with Chancellor Rishi Sunak and Health Secretary Sajid Javid, was told at the weekend to self-isolate. Boris went to Chequers and broadcast from there.
At 5 p.m., Boris gave a remote coronavirus briefing while Prof Jonathan Van-Tam and Sir Patrick Vallance were in the Downing Street press conference room.
Nightclubs
It looks as if Covid passports are coming in September for nightclubs and music venues.
As Dan Wootton said on GB News, Freedom Day will be remembered as the day when the Government took more of our freedoms away:
Note that tweet about the Formula One Grand Prix at Silverstone: no vaccine cards accepted, only the NHS app. No smart phone, no entry. That, to me, is also wrong. The Government should not force people to have smart phones.
GB News took a poll on vaccine passports. They had omitted their earlier question on dictatorship:
Reporter Ellie Costello returned to her favourite nightclub, Faces in Essex. She had a ball. She pulled an all-nighter as she gave this update to the GB News breakfast show. She interviewed the owner of Faces who said he was concerned about his obligation to check vaccine passports in future and the possibility they could be faked:
I hope there are enough Conservative MPs to put pressure on Boris not to go down this route:
Travel
Journalist Isabel Oakeshott spoke to Wootton about the draconian self-isolation one has to go when returning from a nearby country such as France, which is on the Amber list. During that 10-day period, one is not allowed to leave one's house — at all. Police or a third party representative of the Government can go to a person's home to make sure he is there:
Supermarkets
Yesterday, on Freedom Day, I did a recce of my high street. Mask wearing was 50/50.
I did not wear a face covering.
I won't be going to the supermarket until later in the week, so cannot speak to that for now.
However, Guido Fawkes's readers compared notes on what their Freedom Day experience was like.
One wrote:
… let me report the depressing experience of shopping in Morrisons this morning. Less than 1% unmasked amongst the customers (2 apart from me). Plenty of staff unmasked, though, behind the checkouts. And I could see they were happy, as their smiling faces were visible.
Another Morrisons shopper said (emphasis mine):
I was also in a Morrisons this morning, ignoring the pleas over the tannoy to 'Be kind and show [you] care'. I decided to be kind to myself and abandon the mask. At first I couldn't see anyone else unmasked, but finally in the milk aisle there was a guy coming the other way, also unmasked. We smiled at each other and nodded like we had just completed a Freemasonry ritual, and went on our way. I wasn't challenged and no-one seemed to care, not that I care what they think anyway.
A Tesco shopper wrote in:
I've just done my start-of-the-week shop at Tesco: normal crowd levels. Most people are still doing their cleaning routines at the entrance. About 75%, including all at the check-outs, remain masked-up. The other 25% were mainly the twenty-somethings with no fear of Covid, either short or long …
And, finally, there was a report about Sainsbury's:
Moving goalposts
Presenter Neil Oliver (the bearded gentleman in the video below) appeared on Wootton's show to say that the Government is controlling the people, when, in fact, this is our country, not theirs.
Wootton pointed out that the Government is continually moving the goalposts in this coronavirus fiasco. Last year, they told us that when we got the vaccines, we would be able to, in Matt Hancock's words, 'Cry Freedom!' Now that we have the vaccines and a majority of the adult population has had the 'jabs', we're still not out of the woods:
In fact, we have less freedom now than we did a year ago.
On the evening of Saturday, June 26, many Britons were relieved that Prime Minister Boris Johnson appointed a new Secretary of State for Health and Social Care so soon after Matt Hancock's resignation.
Although lockdown supporters say that Sajid Javid has no experience in health, that is why many of us think he is a good choice. He will give the department a fresh pair of eyes and a new perspective, one that isn't tied to SAGE or 'our NHS', which has become a cult religion over the past 16 months (March 2020 – June 2021).
Since the pandemic began, it has become very difficult being able to see a general practitioner (GP) in person.
The Telegraph's Ross Clark wrote (emphases mine):
… many patients struggle to get a doctor to see them even at the surgery. Hancock's vision of us all consulting medical staff via smartphone app doesn't allow for the fact that, according to Ofcom, only 55 percent of the over-65s – ie those who need the NHS the most – use a smartphone. Even if it did, it ignores the views of cancer specialists who have warned that cancer is often diagnosed via subtle changes in a patient's appearance – something you can't capture by uploading a photograph of a spot.
Hopefully, the new health secretary will bring a keen eye to Hancock's failures and won't shy away from tackling vested interests so that we can a real doctor, in real life, when we need to.
GB News covered the appointment on their Sunday morning programme:
TalkRADIO's Julia Hartley-Brewer also thought Javid's appointment was good news:
Mark Harper MP of the Covid Recovery Group (CRG) in Parliament tweeted his congratulations:
The Sunday Times said that Carrie Johnson, who once worked for Javid in government, was influential in getting him the job:
The Mayor of London appeared on Andrew Marr's show on Sunday to congratulate a fellow son of a bus driver (video here):
This confused Deputy Labour Leader Angela Rayner, who also said 'fragrant' instead of 'flagrant' in an interview this week:
Later that day, Times journalist Steven Swinford was told that the security camera in Hancock's former office — now Javid's — had been turned off:
Monday's front page of the Telegraph reported a positive outlook from the new Health Secretary:
That morning, Javid gave an interview to Sky News expressing his desire for a quick lifting of coronavirus restrictions:
However, as Guido Fawkes pointed out, Javid has voted with the Government on continuing restrictions (emphasis in the original):
Co-conspirators will be relieved to hear that given hitherto he has voted in favour of every lockdown. Javid also confirmed the notorious camera lurking in his new office has now been disabled, though not by him personally…
Late Monday afternoon, Javid delivered his first statement in Parliament as Health Secretary. Excerpts from Hansard follow, emphases mine.
He stated the positives about the vaccine rollout, beginning with a brief tribute to Hancock:
I want to take this opportunity to pay tribute to my predecessor, my right hon. Friend the Member for West Suffolk (Matt Hancock), who has worked hard throughout all these testing times. He achieved a great amount in the work that he did, and I know that he will have more to offer in public life. I wish him the very best.
There remains a big task ahead of us to restore our freedoms—freedoms that, save in the gravest of circumstances, no Government should ever wish to curtail. My task is to help to return the economic and cultural life that makes this country so great, while, of course, protecting life and our NHS. That task has been made all the more difficult by the delta variant, which we now know makes up some 95% of new cases in the UK. Not only does it spread more easily, but the evidence points to a higher risk of those who have not been vaccinated needing hospital treatment, compared with the previously dominant alpha variant.
This narrowing of the race between the virus and the vaccine led to this Government's difficult decision to pause step 4 on our road map until 19 July. We are using this extra time to protect as many people as we can. When the Government took that decision on 14 June, more than 4.3 million over-40s had had a first dose but not a second. The figure is now down to 3.2 million people over 40. We can all be reassured by how many more people are getting the life-saving opportunity that a vaccine offers.
At this two-week review point, I want to update the House on our progress on our road map to freedom. Our aim is that around two thirds of all adults in this country will have had both doses by 19 July. We are bringing forward second doses, and bringing forward our target for first doses too, so we can meet that 19 July goal. Vaccine uptake remains sky-high. We have seen that age is no barrier to enthusiasm for getting the jab: as of this weekend, more than half of adults under 30 have taken up the chance to be vaccinated—including, in the past couple of weeks, all three of my own adult children.
Our vaccines are working, including against the delta variant. The latest modelling from Public Health England shows that they have saved more than 27,000 lives and have prevented more than 7 million people from getting covid-19. We know that, after a single dose of vaccine, the effectiveness is lower against the new delta variant, at around a 33% reduction in symptomatic disease, but two doses of the vaccine are just as effective against hospital admission with the delta variant as with the alpha variant.
The jabs are making a difference in our hospitals, too. In January, people over 65 who were vaccinated earlier in our programme made up the vast majority of hospital admissions; the latest data shows that that group now makes up less than a third. While cases now are ticking up, the number of deaths remains mercifully low, and we will continue to investigate how our vaccines are breaking that link between cases, hospitalisations and deaths. I am also encouraged by new data just today from Oxford University's mix and match trial, which shows that a mixed schedule of jabs, such as getting the AstraZeneca jab first and the Pfizer second, could give our booster vaccination programme more flexibility and possibly even some better immune responses …
I spent my first day as Health Secretary—just yesterday—looking at the data and testing it to the limit. While we decided not to bring forward step 4, we see no reason to go beyond 19 July because, in truth, no date we choose comes with zero risk for covid. We know we cannot simply eliminate it; we have to learn to live with it. We also know that people and businesses need certainty, so we want every step to be irreversible. Make no mistake: the restrictions on our freedoms must come to an end. We owe it to the British people, who have sacrificed so much, to restore their freedoms as quickly as we possibly can, and not to wait a moment longer than we need to.
With the numbers heading in the right direction, all while we protect more and more people each day, 19 July remains our target date. The Prime Minister has called it our terminus date. For me, 19 July is not only the end of the line, but the start of an exciting new journey for our country. At this crucial moment in our fight back against this pandemic, we must keep our resolve and keep on our road map to freedom so that together we can beat this pandemic and build back better. It is a task that I am deeply honoured to lead and one I know will succeed. I commend this statement to the House.
Shadow Health Secretary Jonathan Ashworth (Lab) responded for the Opposition, pointing out that Javid's optimism might be misguided:
Can I just say at the outset that, despite our fierce political differences, my dealings with the previous Secretary of State, the right hon. Member for West Suffolk (Matt Hancock), were always courteous, respectful and professional, and I wish him well in resolving his personal difficulties.
I welcome the right hon. Member for Bromsgrove (Sajid Javid) to his place and thank him for advance sight of his statement. He will find working with the NHS and social care staff both inspirational and rewarding, and I hope he will agree to make arrangements for them to receive a fair pay rise and not the real-terms pay cut that is currently pencilled in.
Today, the Secretary of State has let it be known that the 19 July reopening will effectively go ahead. He told the news this morning that there is "no going back" and that lifting restrictions will be "irreversible". A word to the wise: I have responded to a lot of these statements these past 15 months, and I remember Ministers telling us there was "nothing in the data" to suggest that 21 June would not go ahead. I remember children returning to school for one day before the January lockdown. I remember, "It will all be over by Christmas". I remember, "We will send it packing in 12 weeks".
Well, we have seen around 84,000 cases in the past week—an increase of around 61%. Today, we have seen the highest case rate since January. If these trends continue, we could hit 35,000 to 45,000 cases a day by 19 July. That will mean more long covid—the Secretary of State did not mention more long covid—and it will mean more disruption to schooling. For some, it will mean hospitalisation, and we know that even after two doses, someone can catch and transmit the virus, so what is he going to do to push infections down? Vaccination will do it eventually, but not in the next four weeks.
I want to see an end to restrictions and our constituents want to see an end to restrictions, but I hope the Secretary of State's confidence today about 19 July does not prove somewhat premature or even, dare I say it, hubristic. Can he confirm that by "irreversible" he is ruling out restrictions this winter? Has he abandoned the plan that the previous Secretary of State and officials were drawing up for restrictions this winter? …
Javid responded, without addressing possible winter restrictions:
… With all the data I saw yesterday—I sat down and discussed it with the experts and my colleagues—it is very clear that we are heading in the right direction, and I am very confident about that date of 19 July …
Lucy Allan (Con), who has voiced her scepticism about coronavirus restrictions before, asked about the terminus date:
Can my right hon. Friend confirm that 19 July will mark the end of the road map out of lockdown, that "terminus" means the end of the line, not an interchange, and that it is his intention that all restrictions will be lifted on that date?
Javid replied:
… As she will have heard in my statement, it is absolutely our intention to have step 4 commence on 19 July and to remove restrictions and start returning to normal. She asked me specifically about all restrictions, or which restrictions. It is certainly our intention to remove restrictions, but as we follow the data in the coming days, we will set out more in due course.
Jim Shannon (DUP), a staunch Anglican, asked about loosening restrictions on church worship:
… If we are aiming for progression and moving away from restrictions such as the wearing of masks, may I ask when people will be able to attend worship and sit in churches self-distanced, without wearing a mask, just as diners can sit in a restaurant self-distanced without a mask? If we are going to have parity, then I believe that churches should have parity with restaurants.
Javid gave a reassuring reply:
I thank the hon. Gentleman for his remarks. I agree with him that as we move towards removing restrictions and step 4, we should take seriously into account what he said about people attending churches and the restrictions that they currently face. That is certainly my intention.
John Redwood (Con) asked whether Javid would look into improvements in ventilation and cleaning for various types of establishments to improve the air flow. Javid said that he would do so.
Theresa Villiers (Con) also asked about church, specifically singing hymns:
… Now that thousands of people are allowed to gather together at a football match to shout and cheer as much as they want, is it not time that we allowed congregations in church to sing hymns together?
Javid responded positively, which is more than Hancock ever did when asked similar questions:
I can tell my right hon. Friend that that is certainly what I would like to see and it is certainly my intention to allow that to happen as soon as possible. When it does, I hope we can sing a hymn together.
Richard Drax (Con) asked how long it would take before people could see their GPs in person again.
It looks as if Javid will address that issue, which Hancock did not much care about, insisting that phone and video conferences were highly successful:
My hon. Friend has raised an important issue. Even before I had this job, that issue came up again and again when I was a constituency MP just like him, and I absolutely understand it. It has especially been raised by older members of my constituency; people have brought this issue up where they are perhaps not as familiar with technology and they want that face-to-face meeting. I have already asked for advice on that and I will write to him on it, if I may.
Liam Fox (Con) asked for more data to be made public:
… As for the data we get, it is not just about the number of infections—it is about who is infected, what age they are, whether they have pre-existing conditions, and whether they have been offered a vaccine, but have refused. It is not just about hospitalisations and how many people are in hospital. How long have they been hospitalised compared with the figures for previous parts of the pandemic? How many of them require extra care and how many are in intensive care units? We need to understand much better how the Government are reaching their decisions. The British people are not stupid, and Parliament needs to be taken into the Government's confidence much more. I trust, given the previous examples of how he has conducted himself, that my right hon. Friend can do that.
Javid replied:
… On his important point about data, I saw the data in the Department for the first time yesterday. I saw the detail that it provides and how granular it is. I was impressed with that data, so I can give my right hon. Friend reassurance that the Government are looking at the data, and are absolutely taking it into account. I would also like to find a way to make sure that we can share as much of that data as possible so that others can benefit from it, and I will certainly look at ways in which we can do just that.
Dr Ben Spencer (Con) asked about winter measures:
… Does he share my concerns regarding this winter, when we predict that an increase in covid hospitalisations may be superimposed on normal NHS winter pressures? Can he confirm that plans and preparations are being put in place now to support our NHS in what may be a very difficult winter indeed?
Javid responded in the affirmative:
My hon. Friend is right to raise this issue. I can absolutely confirm that plans are being put in place. A huge amount of work was done by my predecessor and, of course, I will continue that work—just yesterday, I had meetings on winter plans. I can give my hon. Friend the absolute assurance, not just on vaccinations but on dealing with the backlog, that there are plans in place, and in due course I will come to the House and set them out.
Huw Merriman (Con) asked about a return to international travel, especially for those who have had two vaccinations.
Javid said:
First, my hon. Friend will know that, in terms of 19 July and the restrictions that will be removed, we are focusing on domestic restrictions. He knows that, separately, we also take very seriously the border controls, the border restrictions and the so-called traffic light system. In terms of making any further decision on that, he will know that it is kept under constant review on a very regular basis, and it is something that I intend to sit down and discuss with my right hon. Friend the Transport Secretary as soon as I can.
Mark Harper (Con) pressed Javid with a question on winter restrictions:
… I welcome my right hon. Friend's tone and his intent to get us back to normal, but let me pick up on his earlier answer to our hon. Friend the Member for Runnymede and Weybridge (Dr Spencer). There are those in government, from documents that I have seen, who are preparing the ground for the return of restrictions in the autumn and the winter. Will he rule out the use of lockdowns and restrictions in the winter as a mechanism for managing covid, and look at alternatives to ensure that the NHS is able to deal with us getting back to normal?
Javid answered:
… I am very happy to meet with him to discuss the issues in more detail and listen to his views. He should know that it is my intention, and the Government's intention, as I have said from day one on this job, to remove all restrictions as quickly as possible.
Steve Brine (Con) asked about the disruptive self-isolation rules following positive test results, especially for schoolchildren:
… I am looking for a change in policy as much as a change in tone. I return him to the subject of education. Estimates suggest that a quarter of a million children are missing school today due to precautionary isolations, the vast majority of them sequential due to the bubbles that they are caught in. Under the current rules, 10 days of isolation is then unavoidable, even with a negative PCR test. Have our young people not suffered enough? Are we really going to continue to do this to ourselves? Is this not an area, given the availability and reliability of testing now, where I might find the change of policy that I am looking for?
Javid replied:
Other hon. Members have rightly raised this very important issue, and my hon. Friend is right to draw attention to it once again. It is something that I have focused on from day one on the job. That is why I have asked for fresh advice on it. As he knows, that decision was made with the data that was available at the time. Clearly, data is changing all the time, and we must ensure that we keep that under review for exactly the reasons that he has just set out. As I say, I have asked for advice on that and will hopefully be able to say more on it as soon as possible.
This is what journalists and the public picked up from that debate.
The Sun's Deputy Political Editor Kate Ferguson tweeted about the terminus date …
… and singing in church:
GB News was a bit more cautious:
The Telegraph's Alison Pearson gave Javid five suggestions for improvement, including sacking SAGE and publishing COVID-19 recovery data with the public:
… It was pure speculation by Sage that led to the cancellation of Freedom Day on June 21. Subsequent figures have shown that we are not seeing any sign of hospitalisations for Covid "rocketing" or "surging" as we were warned two weeks ago. On the contrary, NHS England currently has just 1,445 Covid patients (one per cent of all beds). The rolling seven-day average of deaths after a positive test with Covid is 17. Sir John Bell, regius professor of medicine at Oxford, says the vaccines are holding up really well against variants. Asked about the large number of "cases", he said, "This is trivial, actually. Most who test positive are under 30 and they don't get very sick." Sir John is clearly far too sane to qualify as a government adviser. Maybe have a word with him?
As for publishing the recovery data:
Matt Hancock promised he would last summer; the slippery eel never did. We are among the only countries in the world not to trust its people with positive information from which they can calculate their own risk. Please stop infantilising us.
The Telegraph's Jeremy Warner has hope that, by working together, Javid and Chancellor of the Exchequer Rishi Sunak can turn this parlous situation around:
Like the new Health Secretary, Sunak has always been at the libertarian end of the debate on lockdown, as he must given his interest in a functioning, tax generating economy. So unusually, we for now have a Chancellor and a Health Secretary who are actually on the same page. The Prime Minister should enjoy the harmony while it lasts. The Treasury and Health department are not natural bedfellows.
On the other hand, Bob Moran, the Telegraph's cartoonist and a coronavirus sceptic, was unimpressed:
Someone picked up on 'Build Back Better':
However, author Carl Vernon, also a coronavirus sceptic, was positive:
I tend to agree with him.
As Sajid Javid has worked for some of the world's greatest investment banks, I hope that he will cast a gimlet eye over all of the data and ask probing questions of SAGE when they make recommendations on continuing restrictions.
I wish our new Health Secretary all the best.
Dr Michael Yeadon is a former Vice President of Research for Pfizer. He researched respiratory diseases and allergies for many years.
After he left Pfizer, he co-founded a biotech firm that Novartis later purchased for approximately $325 million.
He is now semi-retired and has been a coronavirus sceptic from the early days of the pandemic in 2020.
For anyone who missed it, this is a video of his speech to those who participated in the Canterbury Freedom Rally on May 15, 2021. It is around 25 minutes long.
Highlights follow.
Contrary to what our governments are telling us via scientific advice, Yeadon said that there is no asymptomatic transmission of the virus, therefore, no masks or lockdowns are needed.
In short, he said, you know you have coronavirus because you are ill.
With regard to PCR tests, he says that those analysing them work in conditions that could possibly contaminate the tests. He said that there is no measure of contamination when analysing PCR tests.
As for the variants, they are with 0.3% of the original COVID-19, making it 'a lazy virus'.
Contrary to what the UK government says, Yeadon stated that if you are immune or have been vaccinated you will not get the virus and you will not need a top-up vaccine. In his words:
You do not need a third jab.
He has concerns about the vaccines: more people have died from this vaccine in four months than from any other vaccine in that time frame.
Concerning the blood clots that some younger adults have experienced after vaccination, Yeadon said that spike proteins cause coagulation. He added that has been known since 2006 with SARS vaccines. As such, he believes the coronavirus vaccines causing clotting should have been taken off the market.
He then went on to discuss 'vaccine passports rubbish'. He said that a vaccine passport database is 'tyrannical' and fears that it will be misused for a universal identity monitoring system.
He does not know why coronavirus restrictions and authoritarian measures took root so deeply in Western countries. He acknowledges the notion that these measures could be about control or depopulation, but he has no idea:
I don't know.
He thinks Western nations are in this for the long haul:
This isn't going to be over soon. They'll still be going at it months from now.
He encouraged those at the rally to say to their friends and family swept up by coronavirus fear:
It's simply not true.
He said that people are unknowingly peddling lies about the virus, because T-cells recognise all variants in immune persons.
At that point, he asked members of the audience to chat briefly to each other by choosing someone they didn't know on one side of them, exchanging contact details. Then he asked them to do the same thing by choosing someone from the other side, again exchanging details. By doing that, they could start to build up a network of acquaintances to oppose continuing restrictions.
Afterwards, he said that this is the first time a vaccine has been given to pregnant women or healthy 25-29 year olds:
I'm pleading with you not to get vaccinated for non-medical reasons.
He added that minors should not be given the vaccine:
That's just appalling.
He said that the restrictions and lockdown have nothing to do with viruses. He encouraged the audience to persuade people they know. With enough opposition, he thinks the UK government will back down on restrictions.
He then warned:
We're standing in front of the gates of Hell.
He ended by saying that he has adopted rationality of thought throughout his life, however:
My rational thoughts that I've had all my life are no longer working, so whatever your faith is: use it.
That was an incredible admission.
The past 16+ months in the UK have been a huge 'come to Jesus' call.
It would be interesting to know how many unknown converts to Christianity there have been during that time.
Unfortunately, we'll never know.
On Wednesday, June 23, 2021 — the five year anniversary of the Brexit referendum — The Spectator had a good article about how wrong Project Fear's predictions were.
Excerpts from 'Five of the worst Remain predictions five years on' follow (emphases mine).
The sources for these are then-Chancellor George Osborne, the banks, an international accounting firm, then-Prime Minister David Cameron and the EU's Donald Tusk.
George Osborne
George Osborne and the Treasury peddled three Project Fear disasters: impoverished households, huge job losses and what The Spectator calls a 'punishment budget'.
On households, using Treasury figures, he predicted that each household in Britain would be poorer by £4,300 in 2030. Even the Remainer BBC had a problem with that. Their fact check said that the figure was:
questionable and probably not particularly helpful.
In reality, the opposite has happened:
records from the Office for National Statistics (ONS) show in the five years since that real disposable income per head has risen from £5,177 in the second quarter of 2016 to £5,354 at the end of 2020. 
On the jobs front, Treasury figures predicted 500,000 job losses across Britain.
In reality, early in 2020, before coronavirus hit, the employment rate was at a record high:
a million jobs were added by the time Covid hit, with the employment rate for those aged between 16 to 64 rising from 74.5 per cent in June 2016 to 76.6 per cent in January 2020 – the highest level since 1971.
Before the 2016 referendum, Osborne told BBC Radio 4's Today programme that the UK would leave the EU with no economic plan, therefore, a punishment budget of higher taxes and public spending cuts would have to be implemented.
In reality, after Cameron resigned at 9:30 a.m. on June 24, 2016, Osborne left his post as Chancellor. Philip Hammond, his successor, said that no such budget would be implemented.
As a result:
Hammond's first budget was described as a 'low-key package' that increased national insurance contributions for the self-employed and enjoyed stronger-than-expected tax receipts since the EU referendum. Britain even finished the year as one of the fastest growing economies in the G7.
The banks
Goldman Sachs predicted a British recession by early 2017.
Nomura and Credit Suisse predicted falls in GDP: 1.3% and 1%, respectively.
JP Morgan predicted that Scotland would leave the Union and create their own currency.
In reality, Scotland is still yearning to break free with no plan on how to do it:
with the British economy growing up until the first quarter of 2020 when Covid struck with 1.7 per cent annual GDP growth in both 2016 and 2017 followed by 1.3 per cent in 2018 and 1.4 per cent in 2019.
Big accounting firm
PricewaterhouseCoopers predicted a loss of up to 100,000 financial services jobs.
EY (Ernst & Young) came closer to the true figure:
Rivals EY estimated last month that PWC's figure had overestimated such losses by a factor of nine, with just 7,600 going overseas as of March 2021.
Donald Tusk and David Cameron
The EU's Donald Tusk predicted the loss of:
Western political civilization in its entirety.
David Cameron predicted a Third World War.
In reality:
it appears that the greater threat to the EU is in fact its own leaders, given the ongoing debacle of the vaccine rollout in the face of public dismay. Western political civilisation meanwhile has somehow remained intact.
Ordinary citizens — the 52% who voted to Leave — can discern the situation on the ground better than the experts — our notional betters — can.
Thanks again to all Britons who voted Leave on that rainy, miserable day five years ago.
We're out and, together as a Union, we are putting the 'Great' back into Britain. Our coronavirus vaccine rollout has been spectacular, surpassing the EU's by a country mile. More great accomplishments for us lie ahead.
When it comes to the EU, better out than in.
Since last week's delay to the UK's reopening — Freedom Day — the spotlight has fallen on Matt Hancock, Secretary of State for Health and Social Care.
Last Wednesday, June 16, Dominic Cummings, Prime Minister Boris Johnson's former special adviser, released WhatsApp messages from last year in the initial weeks of the pandemic. Boris allegedly called Hancock 'hopeless'. Cummings is pictured in the following tweet:
When asked on Wednesday if he was 'hopeless', Hancock replied, 'I don't think so':
Cummings released his WhatsApp screenshots in plenty of time for Prime Minister's Questions that day, which gave Labour leader Keir Starmer ammo. However, Starmer ignored posing the following questions:
According to Guido Fawkes, it would not have been necessary to run these by the Speaker of the House beforehand, either:
Cummings included images of the WhatsApp messages in a lengthy article on Substack. Having read it, it appears to be part of the evidence he was asked to give to one of the Select Committees that recently interviewed him (emphases mine):
I was wondering about the issue of publishing private WhatsApp messages. 
1) No10 and Hancock are openly lying even about what was briefed on-the-record, so clearly nothing is beyond their attempted rewriting of history.
2) To further their lies, PM/Hancock are spinning distorted versions of my messages from internal WhatsApp groups to the PM's favoured stooges such as Playbook Wiki.
3) Hancock challenged me at the Select Committee to provide evidence and said my failure to publish anything was 'telling' evidence that my account was false.
4) The Select Committee has asked me to provide evidence and clearly what MPs see the public should also see — transparency on covid is crucial.
Clearly the government cannot reasonably complain about me publishing evidence. Given this I will publish some internal messages. There are many more I could publish but below and in future I will publish only ones that further the question of 'what went wrong and how do we learn'. I won't publish private messages just to embarrass the PM or others. My goal is to force the system to face reality and change, not to embarrass people for the sake of it.
On Wednesday, June 16, the House voted to extend restrictions to July 19. Off-Guardian examined the debate, particularly the parts that would appear to restrict NHS care to those who took the vaccine:
They're talking about the idea the NHS could prioritise care for people who've been "vaccinated" over those who refuse the "vaccine".
The unvaxxed, in this situation, would be blamed for "putting the NHS under strain" or putting "healthcare heroes at risk". They would be called irresponsible, and receive either delayed care, limited care, no care at all, or be expected to pay some kind of extra fee.
The idea of limiting healthcare for certain people based on lifestyle is not at all new. In the past, smoking, obesity and alcoholism have all been the subject of either research or even local schemes on elective surgery. But, should an unvaxxed ban or limit ever be put in place, it would be the first hard-and-fast, nationwide example. And would set a pretty terrifying precedent that could in the future apply to all kinds of diet, lifestyle or even political choices.
Remember the (totally false) argument that beef is bad for the planet? Or that the NHS should stop serving meat in their hospitals? It's not hard to see that evolve into vegans getting preferential healthcare, or meat-eaters having to pay premiums, is it?
Of course, all that is a long ways down the road (hopefully). For now, it's only a vague allusion in one parliament session. But, even if the discussion never blooms into real legislation, it's certainly yet another example of the state attempting to bully and coerce vaccination.
And the fact nobody in the house of commons seemed even a little shaken up by the idea of a segregated NHS should be a cause for concern moving forward.
The same topic from the same debate appeared in an article on Conservative Woman: 'Hancock pulls the plug on the National Health Service':
Let us remember that when the NHS was brought into being in July 1948, its purpose was to provide universal, comprehensive and free health care, based on clinical need. This ideal of providing a quality service for all, regardless of ability to pay, has been shaken by the NHS's bizarre self-insulating response to Covid-19 and its persistent lack of moral integrity in dutifully obeying orders. It has capitulated into being a de facto Covid-19 service, to the exclusion of all else.
Now we are being told that the future of medicine in the UK will be a vaccine apartheid, with those who have had the jab worthy of treatment, and those who have not, for whatever reason, put to the back of the queue or worse, left to their own devices. This is triage in extremis, and a path well-trodden by eugenicistsand war criminals.
We should not be misled into thinking this could never happen here: who could have foreseen the diktats meted out by a 'Conservative' government? It is only a small step between the current denial of access to the unvaccinated to public places, sports events and travel (which appears to have public support) and their progressive scapegoating and exclusion from other public realms, including medicine.
If previously legally protected rights are arbitrarily withdrawn from them, where and when will it stop? Who is to judge? Matthew Hancock or Boris Johnson?
On June 18, Lockdown Sceptics posted a letter from an NHS GP, Dr Helen Westwood, a member of HART, who wrote to her MP, Sir Graham Brady, chairman of the 1922 Committee (Conservative backbenchers). Dr Westwood is worried about mandating vaccines for NHS personnel. An excerpts of her letter follow:
Dear Sir Graham,

I refer to my earlier correspondence dated March 2nd and April 26th regarding the concerns I have about the COVID-19 vaccination program.

I am grateful to you for raising these concerns with the Minister for COVID-19 Vaccine Deployment. Sadly Mr Zahawi seems to be either unwilling or unable to respond to my questions. Perhaps he is just delaying until the vaccine rollout has reached the whole adult population as it is due to imminently.

Mr Zahawi said in his letter to you that "the UK currently operates a system of informed consent for vaccinations". Clearly the current proposals to make vaccinations compulsory for care home workers and possibly frontline NHS workers is completely counter to this. If a medical intervention is mandated for one group in society why not others? What about visitors to care homes? Delivery drivers? Shop workers? The list will go on and on.

I would like to draw your attention again to Article 6 of the Universal Declaration on Bioethics and Human Rights. It states that "any preventive, diagnostic and therapeutic medical intervention is only to be carried out with the prior, free and informed consent of the person concerned, based on adequate information. The consent should, where appropriate, be express and may be withdrawn by the person concerned at any time and for any reason without disadvantage or prejudice". If an individual is being coerced into undergoing vaccination, through fear of losing their livelihood, then they are not giving "free and informed consent". In effect, the person administering the vaccine in such circumstances is committing the criminal offence of Assault and Battery. We know that the pharmaceutical companies have been granted legal indemnity by the Government but what indemnity does the vaccinator have in this situation?
In my opinion to ask anyone to undergo a medical intervention for the benefit of others is profoundly unethical. Population immunity, achieved through high vaccine take-up, is a by-product rather than the primary reason for immunising an individual. This ethical problem is particularly pertinent to the arguments given for rolling the program out to children, but is also relevant to the majority of healthy working-age adults. The mortality risk from COVID-19 in this cohort is lower than that for seasonal influenza …
Conservative Woman also ran a column from a health care worker lamenting the likely mandatory vaccines for her occupation:
If you think I am irresponsible to choose not to have a vaccine that has never been proven to stop transmission (and STILL keeps us in restrictions), then you must also think that everything I have done, and been proud of, is also irresponsible – that I should have gloved my hand before holding a man dying in front of me; should have held off and waited for the fire brigade when confronted with a burning car; should have fiddled around wasting time to put a plastic mask on a child's face before resuscitating them instead of putting my own mouth over theirs to get air to their tiny lungs more quickly. Sanctimony is rife in those that have settled into armchairs whilst watching the TV and tapping abuse into their Facebook accounts.
I will lose my current job under the care-home mandatory vaccination plans …
And there is support for mandatory vaccines in plumbing, too. This is from London's leading plumbing firm, Pimlico Plumbers. Its owner, Charlie Mullins, is on the right in the photo:
Conservative Woman's Michael Fahey rightly had a go at him, too, in 'Vaccine twaddle from a right Charlie':
One of his catchphrases as he bids to get those 'selfish people' jabbed is that having the vaccine is 'a no brainer'. Charlie Mullins, for those who don't know, is the boss of Pimlico Plumbers and has gained some notoriety in the last few months for suggesting that his employees who refused the vaccine would not be allowed to continue in their job. Given the lofty platform of the media, he has now raised this to 'everyone must be vaccinated'. He obviously believes he is far more important than he actually is and that people will listen to him because he's an OBE rather than a plumber from Sarf London. For some inexplicable reason, he thinks we're living in the Dark Ages, fighting a plague that will kill you as soon as look at you rather than a virus that only seriously affects the vulnerable, all of whom have now been vaccinated anyway. He is oblivious to the fact that survival rates are extraordinarily high across all age ranges, and has swallowed every scare story that the government has thrown out …
I predicted in my last TCW article that this is where we would be going. That throughout the next four weeks senior figures in politics, the media and jumped-up 'celebrities' would be everywhere, laying the blame for the delay firmly at the door of those who had refused the vaccine. For example the Tory former minister Dr Liam Fox said the other day that the UK could not wait for those who had refused a vaccine. He said: 'What we cannot have is the country being held to ransom by any groups who have been offered a vaccine but have chosen not to take – that is utterly unacceptable.'
This line of thinking is wrong and unhelpful. If Liam Fox and Charlie Mullins believe so much in the efficacy of the vaccine, they will know that those who needed to be jabbed have been jabbed. The country should be allowed to reopen with all restrictions gone and those who have not taken the vaccine should not have their freedoms and livelihoods ripped away from them because people like Mullins thinks they should. I very much hope that if he sacks any employees who don't want the jab, they take him to court for unfair dismissal. It is completely wrong to deprive someone of a job or ordinary life and interaction because you believe that they represent a danger, when in actually fact they are no more dangerous than a goldfish to a great white shark.
On Sunday, June 20, news emerged that Hancock withheld crucial positive data about vaccine efficacy from Boris Johnson, which might have allowed a reopening on June 21. The Queen, incidentally, was at Royal Ascot, one of her favourite annual racing events:
On Monday, June 21, The Slog posted an excellent article which includes information about Hancock's career before he became an MP (emphases in purple mine):
Matthew Hancock's own immediate family represents the final piece in this jigsaw: Hancock is an accomplished techie born and raised in the software family that created Border Business Systems. One of its specialities is the provision of profiling data for unsolicited direct marketing to consumer prospects. I have skin in this to the extent that I left the marketing profession in 2000 primarily because I had grave doubts about personal data getting into the wrong hands, and was less than impressed with the ethics of those engaged in it. The internet explosion has only excerbated the surveillance problem this so very clearly represents.
The point is that Hancock is a talented data-miner who worked at BBS to good effect throughout his youth; and one feature of the vaccine marketing we have seen is aggressive email and phone direct marketing of 'the Jab' designed to hype the safety of the formulations involved and disguise any and all negative safety issues. A recent Inquiry declared the methods used "totalitarian". They are also amoral.
Everywhere one looks in the Hancock Files, there are smelly things. Public contract records show that the company Topwood (owned by his sister) was awarded a place in the Shared Business Services framework as a potential supplier for NHS local trusts in 2019, the year after Mr Hancock became health secretary. In March 2020, he declared he had acquired more than 15% of Topwood. It then went on to win £300,000 of business from NHS Wales.
There is now a drive for Britons to share their personal NHS data for research and planning purposes. Here is the opt-out page. I did see an extension to September 2021, but cannot find that page now. Therefore, opting out should be done as soon as practicable.
The Slog goes on to say (emphases mine):
He lied to the Commons about vaccine approvals, he shed crocodile tears on the BBCNews; he tried to make political capital out of the death of a step-grandfather from Covid, his relationship with whom was obviously exaggerated; his use of lachrymose appeals is both risible and an insult to the voters; he lied about the development of vaccines "purely for the most vulnerable"; he remains devious on the subject of vaccine deaths and side-effects; a High Court judge ruled that he "acted unlawfully in not divulging the winners of Covid19 contracts"; and immediately after his promotion to Health Secretary, Hancock accepted £32,000 from the chairman of a think-tank which wants to scrap the NHS, also accepting £5,000 from the director of a private nursing firm which supplies agency workers to the health service.
Yet he is still there. Johnson (whatever he says in public) would love to fire him….but Hancock's Great Reset network renders him bombproof. That network includes Mrs Johnson…and together, they made Dom Cummings history.
Where does all of this end? Will it ever end?
Last year around this time, my far better half said this will go on and on because the Government are unable to admit they made a terrible mistake. How awful.
The next crisis will be economic, particularly with regard to office space and vacant retail premises:
There is talk in Government that working from home could be made mandatory:
I certainly hope that will not come to pass, because British cities are ghost towns at the moment. Restricting people to their homes in perpetuity will be an economic and mental health disaster.
On Monday, June 14, Prime Minister Boris Johnson postponed Freedom Day from Monday, June 21 to Monday, July 19.
Quelle surprise!
Although the data for hospitalisations and deaths look better than ever thanks to the vaccine rollout, SAGE modelling shows that if figures of cases — positive tests — continue to increase 'exponentially', then we could be in for a big problem:
However, the reality is more like this:
Incredibly, Britons support the delay:
Protest at Downing Street
Earlier in the afternoon, when it became clear that Boris was going to delay England's reopening, a protest took place outside of Downing Street.
The BBC's Nick Watt got caught up in it on his way to the mid-afternoon press briefing for journalists. I have no idea why the crowd harassed him, but the Metropolitan Police did not seem bothered:
Coronavirus briefing
Boris held his televised coronavirus briefing at 6 p.m.
Boris should have had Matt Hancock, Secretary of State for Health and Social Care, go to Parliament first to make this announcement, then give his press conference. Hancock poled up in the House of Commons two hours after Boris's press conference. More on that below.
At the coronavirus briefing, Boris was accompanied by Sir Patrick Vallance and Prof Chris Whitty. Here are the highlights:
Sure, just as he announced June 21 would be a few months ago. I'll believe it when I see it.
Some restrictions have been lifted for weddings and funerals:
The delay is partly because of the Delta variant from India:
Sure thing, Chris. By July, there could be another variant:
Even though Boris is trying to keep us hopeful, there is no way we would open in two weeks' time instead of four:
This is because — as has been explained at previous coronavirus briefings — it takes four weeks for a full cycle of effects to complete before a decision can be made: cases, hospitalisations, deaths.
Keep in mind that our vaccination programme has been wildly successful. The elderly and vulnerable have had their second shot and 18-24 year olds are now invited to get their first inoculation.
The vaccines used thus far — AstraZeneca and Pfizer — are said to be highly effective against the virus, especially after two injections:
One of the three men said that we would have to 'learn to live with this virus'. We know that, fellas, so open up.
We know that people are going to die, just as they do from flu:
That's exactly what they said in April.
Labour are quite happy with an extension of restrictions. No surprise there:
Matt Hancock's statement in the House of Commons
Matt Hancock announced the delay in the Commons that evening at 8:30.
Once again, the Government evaded going to Parliament first, followed by the media and public.
The Speaker, Sir Lindsay Hoyle, was not happy. This is not the first time Hoyle has reprimanded Hancock:
Sir Lindsay said that he is ready to arrange a private meeting with the Prime Minister to discuss these continuing evasions of Parliament:
Hancock said:
That tweet is spot on. In March 2020, it was about 'squashing the sombrero' of hospital admissions, as Boris put it.
Then we had the rest of the list in that tweet.
Now it seems to be about zero COVID.
That's quite a leap.
Hancock's statement and the subsequent debate are available on Hansard. Excerpts follow. All MPs below are Conservative.
Jeremy Hunt MP, the chair of the Health and Social Care Committee and former Health Secretary, said (emphases mine):
May I start by saying that I totally agree with your expression of disappointment, Mr Speaker, that in a parliamentary democracy Parliament heard about this news after the media, and much as I respect my right hon. Friend it should be the Prime Minister who is here this evening?
I happen to support these measures and the caution the Government are showing, but may I suggest to my right hon. Friend that one of the reasons for the disappointment many people feel is the use of words like "irreversible"? Tonight, Sir Patrick Vallance said that we will be living with covid for the rest of our lives. If there is a vaccine-busting variant that threatens another 100,000 lives, these measures will not be irreversible, and we have a duty to be completely honest with people about the bumpiness of the road ahead. So may I urge the Health Secretary to be as cautious with the language we use as he rightly is with NHS bed capacity?
Mark Harper is one of the few MPs who wants England to open up now. He said:
Before I ask the Secretary of State my question, I should just say—as a former Government Chief Whip, it does not give me any great pleasure to do so—that I wholly associate myself with your remarks earlier, Mr Speaker. This statement should have been made to this House by the Prime Minister before it was made to the media. I hope that we do not see a recurrence of it and I wish you well in your meeting with him.
The Secretary of State has set out that it is not the Government's policy to get to zero covid—indeed, that is not possible. Can he say whether it is the Government's policy to maintain a low prevalence of this virus? If it is not, can he confirm the Prime Minister's sentiments today that 19 July is a terminus date, and can he rule out bringing back restrictions in the autumn and winter when we see an inevitable rise in what is a respiratory virus?
Hancock replied:
Well, it is not inevitable—I do not think it is inevitable. It may happen, but it is not inevitable because we also have the planned booster programme to strengthen further the vaccination response. But it is absolutely clear, based on all the clinical advice that I have seen, that a goal of eradication of this virus is impossible. Indeed, there is one part of this country that tried it for a bit in the summer and found it to be impossible. Therefore, we must learn to live with this virus and we must learn how we can live our normal lives with this virus, so I reflect the Prime Minister's words, which, of course, I concur with entirely, on 19 July. Our goal is to make sure that we get as much vaccination done between now and then—especially those second doses—to make sure that we can open up safely, even if there is a rise in cases, by protecting people from hospitalisation and especially from dying of this awful disease.
Steve Brine was, rightly, unhappy:
Last week, the Secretary of State told me:
"Our goal…is not a covid-free world…the goal is to live with covid".—[Official Report, 7 June 2021; Vol. 696, c. 678.]
Well, you could have fooled me, and many of our constituents. There is dismay out there tonight. The reopening of the wedding industry is not a meaningful reopening and I think it is cruel the way some are being misled. The Prime Minister and my right hon. Friend have been very clear today that 19 July is not a new "not before" date but an end to all this, so will the Secretary of State tell the country his assessment of risk and personal responsibility and whether he feels that as a country we remotely have that right at this time?
Hancock replied (in part):
Once we have the offer of a vaccine to everybody, and once we have protected and mitigated the large part of that risk, we do need to move back to a world based on personal responsibility. That is right, and that is where we intend to go. I think that we have made steps already in that direction in steps 1, 2 and 3. This country is freer than almost any other in Europe in terms of our economy and of our society. That is partly because of the very rapid vaccination effort here, but I hope that my hon. Friend can take from that the direction we intend to go.
Peter Bone made excellent points on the Government's disrespect for the Commons:
I am sure, Mr Speaker, that the Secretary of State for Health heard what you said at the beginning of this statement. May I ask the Secretary of State how we got ourselves into this position? He has been very good at coming to the House and making statements on covid, but on the biggest, most important day, the press were given an embargoed statement at 3 o'clock and the Prime Minister had a big showy press conference at 6, yet he could not be bothered to turn up until 8.30. This is a clear breach of the ministerial code. How did it happen? Who thought it was a good idea, and who actually broke the ministerial code?
Hancock had little to say in response but said he would continue answering questions.
Sir Geoffrey Clifton-Brown asked on what basis the decision to delay was made. Hancock said:
… Central to the judgment today is the fact that we are seeing a rise in hospitalisations, especially over the past week, and especially among those who are unvaccinated or have just had a single jab. Those people are not largely those who are unvaccinated out of choice; it is those who are unvaccinated because they have not yet had the opportunity because they are younger.
Until about a week ago, hospitalisations were basically flat. We thought that the link might have been completely broken between cases and hospitalisations or that it might be a lag. Sadly, hospitalisations then started to rise. For deaths, we have not yet seen that rise, which I am very pleased about; hopefully they will never rise, in which case the future will be much easier. It may still be that there is an element of it that is a lag, and we will be looking out for that very carefully over the couple of weeks ahead, but nevertheless our goal is to get those vaccines done in the five weeks between now and 19 July in order to make sure that this country is safe. I will commit to publishing anything further that we can that underpinned the decision, but I can honestly say to my hon. Friend that most of it is already in the public domain.
The morning after with talkRADIO's Julia Hartley-Brewer and guests
On Tuesday, June 15, Israel ditched its mask mandate:
They vaccinated quicker than the UK, which they could do as a much smaller country:
TalkRADIO's Julia Hartley-Brewer interviewed three interesting guests, whose videos are all worth watching.
Clearly frustrated by this delay, she asked her audience about their mood:
She opened her show with an editorial on selfishness, because many people say that her civil liberties stance is 'selfish'. She turned the tables on her accusers:
She interviewed David Paton, the Professor of Industrial Economics Nottingham University Business School. He has been running his own models and studying the national statistics since the early days of the pandemic last year.
This is his take. He observes that we are doing much better than SAGE models suggest:
He also told Julia that we are doing much better than the SAGE models purport:
Next up was Hugh Osmond, the founder of the Punch Taverns chain. He said that the medical experts wanted to remove all joy from our lives. He also pointed out that hundreds of pubs have closed because of the government's handling of the pandemic and that if the pub summer season is short this year, hundreds more will go to the wall by the end of 2021:
Julia's next guest was Mark Harper MP, chairman of the parliamentary Covid Recovery Group, quoted in the aforementioned Hansard excerpt. I agree with him in that these restrictions might never end:
He cannot understand why the Government is not more positive about the success of the vaccine rollout. He also discussed the negative fear-mongering from the media. Note the reply tweet which is spot on re the G7 get-togethers:
Julia's third guest in her coronavirus segment was barrister Francis Hoar, who has been anti-lockdown from the start:
Before his interview, he reiterated his concern about increased government control via a (Chinese style) social credit system:
He also retweeted the following:
This appears to be a quote from Sir Charles Walker MP (Conservative), who is also against lockdowns:
It is hard to disagree with him as the Government keeps moving the goalposts:
Francis Hoar told Julia Hartley-Brewer that Boris looked as if he had been taken hostage at last night's coronavirus briefing and that he is deeply concerned about the future of young people today because of continuing restrictions. He is very much a supporter of having our personal freedoms restored yesterday:
Conclusion
I really do hope that England reopens on July 19. I wanted the nation to reopen on June 21.
However, if it does not, then it is unlikely to reopen until Spring 2022. That could be June 2022.
My reasoning is as follows. September is the month when schools reopen, so that is a risk factor. Then comes flu season when coronavirus will worsen. The experts and the Government will say that we shouldn't have big Christmas celebrations at home, in the pub or in a restaurant because it's just too risky. Winter is always a bad time for illness, and we don't want to overburden the NHS, so we have to wait until sometime during the springtime.
Therefore, if reopening does not take place on July 21, 2021, then the next possible date is between mid-March (after the Cheltenham Festival, likely to be a 'pilot' event) and June 2022.
I hope I am wrong. I truly do.
Weeks ago, the UK government announced that June 21 could well be Freedom Day, with confirmation coming on June 14.
This week, not surprisingly, the government and SAGE began backtracking.
Matt Hancock's testimony
Yesterday, Matt Hancock gave four and a half hours' worth of testimony to the Health and Social Care Select Committee.
Today, Friday, June 11, talkRADIO's Julia Hartley-Brewer picked up on the same lockdown point as I did in my post. They will not hesitate to use it again:
The vaccines minister Nadhim Zahawi defended Matt Hancock's claim that there was never a PPE shortage. Good grief. I watched the debates in Parliament at the time. There definitely WAS a PPE shortage (and not just in the UK):
Dominic Cummings, Prime Minister Boris Johnson's former special adviser and Matt Hancock's nemesis, surfaced as expected:
SAGE
Members of SAGE and Independent SAGE want lockdown to stay.
SPI-M is SAGE's modelling committee, the one with all the dodgy numbers:
Publican Adam Brooks makes an excellent point, although he meant to write 'without culpability'. The modellers will continue to rake in their salaries:
Here's another tweet about the dodgy data modelling — disgraceful:
To top it off, card-carrying Communist Susan Michie, a behavioural psychologist and member of SAGE's SPI-B committee, says that masks and social distancing should be with us forever:
Michie gave the interview to Channel 5 News (the Daily Mail has more):
Carl Vernon analyses it:
Now, Michie is backtracking:
On April 24, the Daily Mail posted a profile of Susan Michie by Peter Hitchens. Excerpts follow (emphases mine):
The super-rich Communist Susan Michie is so militant that her fellow Marxists once searched her baby's pram for subversive literature.
They lifted the tiny infant out of the way, to check that the future Professor of Psychology was not smuggling ultra-hardline propaganda into a crucial conference.
No wonder that fellow students at Oxford a few years before had called her 'Stalin's nanny'.
The 1984 pram-searching incident, disclosed in 2014 by a far- Left website called The Weekly Worker, is far from being the oddest thing about this interesting person.
The oddest thing about her is that she is a senior adviser to Boris Johnson's Tory Government, a regular participant in the official Sage committee and the SPI-B committee, which have had such influence over the handling of Covid.
Yet despite, or perhaps, because of being very wealthy indeed, she has been a fervent Communist since 1978, and still clings to the Hammer and Sickle long after the collapse of her creed's regimes from East Berlin to Moscow.
Her favourite place in the world is Havana, infested with secret police spies and one of the last tottering strongholds of Leninist rule.
It is quite possible to argue that Britain has undergone a revolution in the past year: a cultural revolution in which we have put health and safety above liberty in an astonishing way; a political revolution in which Parliament has become an obedient rubber-stamp and opposition has evaporated, while Ministers rule through decrees; and an economic revolution in which millions of previously independent people have become wholly dependent on the state for their wellbeing.
Perhaps, then, we should look for some revolutionaries. For what an opportunity they have been given by the Covid crisis.
Widespread fear of a mysterious plague led millions to seek safety in the arms of the state. But was this just a natural reaction, or was there any encouragement?
A now-notorious document was issued in March 2020 by Sage, called 'Options for increasing adherence to social distancing measures'. It concluded that we were not yet frightened enough.
It said: 'A substantial number of people still do not feel sufficiently personally threatened.' So we needed to be scared a bit more. It recommended: 'The perceived level of personal threat needs to be increased among those who are complacent, using hard-hitting emotional messaging.'
Well, most of us can recall such messaging. Wherever can it have come from?
The Government, supposedly led by a liberty-loving conservative, deployed intense and repeated propaganda, about the overwhelming of the NHS. It united us around a sort of worship of care workers.
It cleverly portrayed quarantine measures, from house arrest to mask-wearing, as selfless and generous, so making nonconformists and dissenters appear stupid, selfish and mean …
Susan Michie has not responded to my requests for an interview, either directly to her email or through the press office of University College London, where she works. So I cannot say whether her lifelong belief in Communism, apparently inherited from her equally militant scientist parents and shared with her ex-husband, the former Jeremy Corbyn aide Andrew Murray, has had any influence on her advice.
Hitchens says that Michie advocates a zero-COVID policy, which means we'll die in penury from permanent lockdown and be told by the state — Chinese style — when we can leave the house:
Vaccines reduce illness, and hence death rates, for all variants. Most young and healthy people are safe from Covid-19, and always have been. Most of the old are now protected from serious illness via the vaccine.
But can it overwhelm the idealists – Utopians in fact – of Zero Covid, a well-organised and active lobby who believe that the virus needs to be eliminated completely?
Susan Michie seems to be a supporter of this idea. On July 30, 2020, she tweeted: 'To get people out & about, schools back, workplaces open, economy recovering we need #ZeroCOVID.'
On February 24, perhaps recognising that Zero Covid might put some people off, she tweeted: ' 'Maximum suppression' seems to be a good way of expressing the goal of ZeroCOVID (without getting side tracked into wilful or other misinterpretation).'
Where does this desire for elimination of the virus actually lead? Many people have praised China's response to Covid. But in reality China still has Covid outbreaks, and responds to them with measures of extraordinary ruthlessness.
It has also used Covid to speed up and strengthen its worrying 'social credit' system, which puts everyone under surveillance, rewards conformity and punishes misbehaviour by denying access to the small joys of life.
Freedom is conditional, and the gift of the state and the Communist Party. In Peking, which is virtually Covid-free, citizens must use a smartphone to scan a QR code for every mode of transport. Contact-tracing is constant.
Anyone who leaves or arrives in the city must be tested. As David Rennie, Peking bureau chief of The Economist, recently observed: 'It's very hard to know where Covid containment starts and a Communist police state with an obsession with control kicks in.'
The government
The Indian variant is being used as the excuse for not reopening on Freedom Day, June 21:
Julia Hartley-Brewer has exposed the government's new zero-COVID strategy:
It is thought that restrictions on weddings could be lifted:
Adam Brooks has this to say about Freedom Day:
Travel is still a no-no:
Conclusion
I could write more, but knowing that a Communist is controlling our behaviour and is advising a Conservative government makes me nauseous.
Therefore, in conclusion, there is no good reason for the government to refuse to reopen the nation on June 21. Deaths, even from 2020, are still average. This year, so far, they are below average:
We will find out the government's latest excuse on Monday, June 14. More to follow.
Sunday, June 6, 2021, was the 77th anniversary of D-Day, the Longest Day: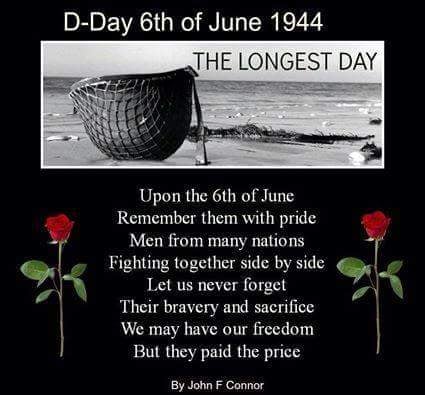 This map shows the landings in Normandy: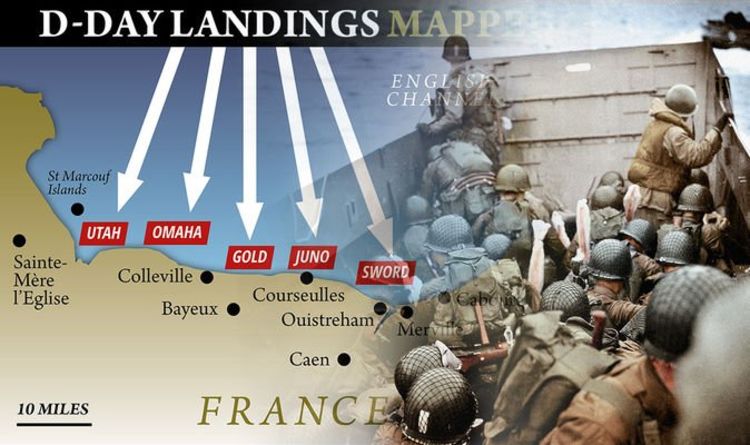 While preparing Sunday dinner, I listened to C-SPAN's Sunday morning show, broadcast on BBC Parliament. Sarah Rose, the author of D-Day Girls, was the guest. Her book is a novel, but she did a lot of historical research showing the intelligence work that women did behind the scenes as part of a carefully-managed international network.
The phone-in included many sons and daughters of Second World War veterans. Nearly all said that those veterans were, understandably, highly reluctant to talk about their war experiences. However, some said that their fathers or grandfathers opened up in their later years. One caller said that she has several hours of memories that she has recorded for posterity, particularly for younger family members.
With more and more of those veterans passing from this mortal coil, now is the time for children and grandchildren to record and catalogue those memories, if they can. One person who has done so is the author of Pacific Paratrooper, remembering Everett A Smith, their father. It's an excellent website, which also documents much history about the battles and conditions in the Pacific theatre. I am delighted to have the author as one of my regular readers.
We will always remember those heroic men and women:
Incidentally, the Houses of Parliament were bombed in 1941 and had to be reconstructed authentically in the 19th century manner. Both were faithfully restored. The next tweet shows the House of Commons:
Seventy-seven years later, we are still in the grip of the coronavirus crisis and a loss of freedom the troops involved in D-Day would have found unthinkable.
In Britain, former Prime Minister Tony Blair (Labour) appeared on The Andrew Marr Show to say that Britons who have had two vaccinations should be allowed greater freedoms, thereby creating a two-tier society:
If a Conservative had said that, Marr would have heaped criticism all over him or her.
It is mystifying that Tony Blair even gets airtime on this topic. He isn't in government, nor is his party.
It appears I am not alone, judging from the replies to this tweet:
On the topic of vaccines, Tony Blair has never said if his son Leo, born when he was in No. 10, had the MMR vaccine, which was highly controversial at the time. So, it was okay for him to refuse to give his son a vaccine that every other child born in Britain had/has to have. It is very difficult to get separate children's vaccines for measles, mumps and rubella. One imagines that Blair managed to get them for his son.
Tony Blair also wanted national ID cards. The debate raged for a few years in Parliament. Fortunately, nothing happened.
On Monday, Guido Fawkes's cartoonist Rich, recalling the ID card debate from the Blair years, posted this:
On the topic of vaccines, the Government is talking about giving them to children. Highly dangerous, one would have thought. The Telegraph's Bob Moran was moved to create this cartoon a week ago:
ITV's Good Morning Britain stoked the flames by asking whether the vaccinated should refuse to associate with the unvaccinated:
Fortunately, most Britons disagree with Good Morning Britain:
June 21 is supposed to be Freedom Day, according to the Government, with the caveat that full reopening of Britain will be based on data rather than dates.
It should come as no surprise that the Government could now backtrack on that date:
On June 1, we had no coronavirus deaths, but that did not make the news:
TalkRADIO host Julia Hartley-Brewer is fed up with the delays. In fact, as the chart below from Peston shows, the UK's actual coronavirus stats are much better than SAGE's models:
On June 3, Portugal, the only European country on the UK's green list for travel, was moved to the amber list, yet these charts tell a different story:
One suspects that it was only ever on the green list for the Champions League final in Porto:
Oddly, we had more freedom a year ago — with no masks and no vaccines — than we do now:
In Wales, First Minister Mark Drakeford (Labour) says that social distancing will not be disappearing any time soon:
Data for the UK should be available on June 14, at which point the Government will announce their decision regarding June 21:
The Government have paid for coronavirus advertising and COVID marshals, extending to 2022. Former London Assembly member David Kurten tweeted a reminder:
I, too, want my country back.
In Germany, scientists from Munich University say that lockdown had no effect on the virus spread:
Something is very wrong when, in a five-minute speech on television, a prime minister or a president can remove everyone's civil liberties at a stroke.
Monday, March 23, 2020, will be etched on my memory forever. That was the date of the UK's first lockdown.
D-Day. Freedom Day. What has happened to us — and for a 'pandemic' with fatality rates no worse than influenza? We are in a very bad way, not only in the UK, but also elsewhere in the West.
On Monday, May 17, 2021, Natural News posted an article about American doctors who are loath to treat patients who have had adverse side effects from coronavirus vaccines.
The article, 'OUTRAGEOUS: Mainstream doctors are REFUSING to see or treat vaccine-damaged patients because they don't want to get involved in "controversial" diagnoses', also has the Del Bigtree video which has testimony from said patients.
Excerpts follow, emphases mine.
The three people Del Bigtree interviewed are health care workers in the United States. They cannot get the treatment they need because the vaccines are perfectly 'safe':
In a recent episode of The Highwire with Del Bigtree, Shawn Skelton, CNA, Angelia Desselle, and Kristi Simmonds, RN, NP, revealed how they now suffer from tremors, seizures, headaches and other strange health abnormalities ever since getting injected for the Chinese Virus. And because these injuries were all caused by vaccines, their doctors are now refusing to help them because doing so would be too "controversial."
You see, the Centers for Disease Control and Prevention (CDC), Anthony Fauci and even Donald Trump all say that Wuhan Flu shots are safe and effective, even though tens of thousands are dying or becoming permanently injured from them. Because of this, physicians are too afraid, in many cases, to help their vaccine-injured patients for fear of getting "canceled" by the medical establishment.
Instead, some doctors have blamed their patients for their own illnesses:
In some cases, doctors are even going so far as to blame the vaccine injured as if they caused themselves to become sick. They are calling this a "conversion disorder diagnosis" because they do not know what else to call it without being dubbed a "conspiracy theorist."
"On January 4, I was very pressured by my employer to get the vaccine," Skelton revealed, explaining that she complied, only to immediately suffer adverse effects. "On January 5, I just had mild flu-like symptoms … but by the end of the day, my legs hurt so badly, my body hurt so badly, I couldn't stand it. The next day I woke up, my tongue was spazzing and it just went on from there, the next day becoming full body convulsions and stayed like that for 13 days."
… "One doctor told me that it's a diagnosis of 'I don't know what's wrong with you so we're going to blame you,'" Skelton explained about her experience.
"The doctors just don't know how to treat a vaccine adverse reaction from the mRNA, and I feel like they're too scared. I don't have any other explanation as to why no doctor will help us."
The other two revealed similar problems. Natural News published what Ms Desselle told Del Bigtree:
Desselle says she actually had a neurologist she had never even met deny her referral through email, claiming that his office was "very complex" and simply could not help her at that time.
"He was a movement disorder specialist, which I felt like I needed," she says. "My primary care doctor said it looked like I had advanced Parkinson's. And he emailed us back and said, 'my office is very complex and I will not be able to see you at this time.'"
Desselle repeatedly tried to find someone who would help her but has been unsuccessful. Nobody wants to touch the Wuhan coronavirus (Covid-19) vaccination genocide with a 10-foot pole.
"I actually went to a neurologist and did not even mention the vaccine because I did not want them to turn me away, and it's in my medical record because everything is electronic now," Desselle lamented.
"And once he started looking, he came back in and said, 'so, you took the vaccine?' And I said, 'yes sir, I did, but I did not want to give you that information because I need help.' And I felt like maybe if that word was not involved, I could have gotten the help I needed, and now I'm actually being treated for migraines."
What a terrible situation, especially when one has had no choice in the vaccine one could take or whether one had to have it at all.
There must be thousands of Americans suffering the same maladies and difficulties in getting treatment.
As far as I know, in Britain, the NHS would be obliged to treat these patients under such circumstances.