You are currently browsing the tag archive for the 'Wales' tag.
On Sunday, January 9, 2022, the Duchess of Cambridge, popularly known as Kate, turned 40:
Paolo Roversi took beautiful photographs of the Duchess to mark the occasion. They will be permanently displayed in London's National Portrait Gallery. Prior to that, they will be touring in three places that were pivotal to the Duchess's life: Berkshire, the county where she grew up; St Andrews, where she went to university and Anglesey, where she and Prince William lived when they first married:
Paolo Roversi definitely brought out the best in his subject:
The portrait of the Duchess in her red dress made the cover of half the Sunday papers:
The third portrait can be seen in an article in The Sunday Times: 'Kate Middleton at 40: how the Duchess of Cambridge is preparing to be Queen'. Excerpts follow, emphases mine.
The paper's Royal Editor, Roya Nikkhah, points out that Kate's fit with the Royal Family is excellent:
From Diana to Fergie to Meghan, royal brides' discontent with the institution is renowned. But more than ten years after marrying in, the Duchess of Cambridge celebrates her 40th birthday with a high level of the personal and professional happiness that has eluded some royal wives.
That is no mean feat for a young woman who has been so exposed for so long.
The past two years have been, to say the least, turbulent for Kate and her family …
How Kate copes
The Duchess has borrowed behaviours from the Queen and the late Queen Mother.
She eschews drama:
Jamie Lowther-Pinkerton, one of the Cambridges' closest friends and advisers, their former principal private secretary who is godfather to Prince George, assesses Kate's coping mechanism: "She has that almost old-fashioned, Queen Mother attitude to drama — she just doesn't do it."
An image of the duchess arriving at the Duke of Edinburgh's funeral in April last year is telling. Taken a few weeks after Harry and Meghan's interview with Oprah Winfrey, which included accusations of racism in the royal family, Kate appears composed but defiant.
The Queen must admire her granddaughter-in-law quite a lot, because she promoted her to:
Dame Grand Cross, the highest female rank in the Royal Victorian Order, awarded personally by the monarch for services to the sovereign — a sign of her gratitude to the woman on whose shoulders so much expectation rests. 
One source thinks that the Duchess takes a lot of her cues from the Queen:
A royal source who has known Kate from the start believes she has quietly observed Her Majesty's game plan and successfully adopted many of her tactics: "She will be queen for a long time, and knowing her, she will have thought, 'Who is my role model here, who has done this really well? Who do I learn from to lay down and build the foundations for the long game, to stay solid, strong, calm and confident, without giving up too much of myself?' I think she has taken a lot from the Queen."
Prince William's greatest support
Sources interviewed agree that the Duchess is her husband's greatest source of support:
A close friend says: "Kate has a way of calming William down and knows how to be really affectionate and gentle. But she is 100 per cent loyal to him and has a shaft of steel running up her back when she needs to deal with stuff that's unpalatable." One of William's closest friends puts it bluntly: "He has had a year from hell and she has been fantastic supporting him."
William is the first to acknowledge his wife's diplomacy. "Catherine is a peacemaker," he told a friend. "She's much better than me, she wants everyone to be aligned." When the royal party emerged from St George's Chapel in Windsor after Prince Philip's funeral, Kate broke the ice chatting to Harry, leading William to follow suit. In July, when the brothers were briefly reunited again at Kensington Palace to unveil a statue of Diana, Kate did not join them publicly but worked her magic out of sight before the brothers emerged into the glare of the world's media.
"William was still furious," says a close friend. "He had taken the view that he'd only give so much. He just didn't want to go there [with Harry]." An aide says: "[Catherine] was amazing behind the scenes when Harry came." The event went off without a hitch.
'Twas ever thus, says a former courtier, who points to the royal trio's Heads Together campaign launched in 2016 to raise awareness around mental health: "It was completely her idea. She was very keen for the three of them to do something powerful together equally. She cared a lot about William's relationship with his brother."
St Andrews days
Incredibly, Prince William and Kate Middleton managed to keep the early months of their relationship at university out of the eyes of the media. Throughout it all, Kate remained level-headed:
William and Kate met at the University of St Andrews in 2001, where they were initially in the same halls of residence and reading the same degree, although William switched from art history to geography. Kate briefly dated law student Rupert Finch in her first year. She and William became a couple in 2003, managing to stay under the radar until April 2004 when The Sun broke their cover, publishing photographs of them skiing. Kate's world changed for ever. Yet she did not. "She was always the same, from when she didn't know she was going to be William's wife to after the engagement," says a close friend of the couple. "She never changed her manner with anybody."
She can credit her parents' success in their own party-planning business for her composure:
… she moved in upper-class circles that made the transition into royal life a relatively smooth one.
Enduring love
Those who know the couple say they are still very much in love and became good friends first:
That ease came from a solid friendship before romance blossomed. As William said in their engagement interview in 2010: "We ended up being friends for a while and that was a good foundation. Because I do generally believe now that being friends with one another is a massive advantage."
One of their closest friends says a spark was there from the start. "He found her really attractive and they're the couple that still really fancy each other, there's still a strong attraction. She finds him hilarious, they're very into each other."
Handling the media
During the couple's courtship, Kate had no police protection until her engagement:
… Kate had a rough ride from the start. After their relationship became public she was hounded by the paparazzi, who camped outside her Chelsea home, chasing her down the street. When it emerged she was working as an accessories buyer for the fashion label Jigsaw, photographers followed her as she went to buy her lunch. A friend tells me Kate was even chased late at night by several men in a car, which she found "terrifying".
William's team did all they could to help, but until he put Diana's ring on her finger Kate was on her own without police protection. "It was constant. She coped with it admirably, given how intrusive it was," says a former royal aide. The onslaught continued for years. After her job at Jigsaw became too difficult with the paparazzi, she went to work for her parents' party-planning business and was attacked for being a "Waity Katie" who was biding her time until William made an honest woman of her. Reports that some in William's circle nicknamed her "Doors to Manual", in a reference to her mother Carole's former career as a flight attendant, are said to be an "urban myth" by those close to the prince, but the future queen did not have it easy.
"It was never water off a duck's back, but she has extraordinary strength of character and resilience," says the aide. "I've never once seen or heard of her losing her temper. She went into it with her eyes wide open and her brain engaged. She is a sound, grounded person who knows herself well."
Kate displayed the same sang-froid at her wedding. She was composed throughout.
Early married life
The Cambridges spent their first few years of married life in Anglesey. The Prince was an RAF search and rescue pilot.
Kate found adjusting to life as a Royal daunting at times but wanted to do everything properly:
… Kate carefully planned her approach to learning how to become a future queen. "She was absolutely daunted by it and it was overwhelming at times," says one of her closest friends. "Everyone wanted her to be the next Diana — people had this Diana hole they wanted to put her into. There was constant 'what are her [campaigning] issues going to be?' William was protective in making sure she had time and space to acclimatise to public life and not feel pressured."
With charities clamouring for her attention, Rebecca Priestley, a confidante and adviser from 2011 and her private secretary from 2012 to 2017, helped Kate shape her new role. "Catherine knows every decision is for the rest of her life, everything is for the long game," Priestley says. "She was aware she wasn't an expert in any one field and she wanted to educate herself first, then shine a spotlight where needed. It was a 'listen and learn' approach rather than immediately becoming patron of a charity. We did a lot of under-the-radar visits before the public engagements."
… Some of the media's obsession with her style over the substance of her work is a source of frustration, one that cut deep when she was starting her public life. A close friend says: "When she goes to the Bond premiere or is at Trooping the Colour, of course she puts on the 'uniform' of the role. But what was enormously frustrating and difficult for her, especially in the early days, was she was going out and doing the work she was interested in and was hugely important to her, and people just talked about what she was wearing."
When Kate made her first public speech in March 2012, at the Treehouse hospice in Suffolk, she wore a high-street dress that her mother, Carole, had previously worn to Royal Ascot. "There she was meeting with hugely vulnerable children and families, and the dress was the story," says the friend. "She said she found it 'a bit demoralising'."
Motherhood
The Duchess does what is best for her family:
Another close adviser says: "How she operates is not reactive. She has stuck to the path that she knows is right for her and her family. It's not about the quick win."
She says that she had a happy childhood, which the Prince says has made home life a pleasure:
Family is everything to Kate and she remains close to her parents and siblings. "I had a very happy childhood," she has said. "It was great fun — I'm very lucky, I've come from a very strong family — my parents were hugely dedicated to us." That stable family unit was a big draw for William when they met, and continues to be his compass. William has told a friend: "Catherine has made me realise the importance of family. As you know, family hasn't always been an easy thing for me."
In interviews, the Duchess, mother of three, admits to having the same challenges as any other mum:
Kate has always presented the unflappable demeanour of a mother who seamlessly balances the demands of a very public role with the challenges of raising George, eight, Charlotte, six, and Louis, three. But in February 2020 she let the mask slip a little, in a frank admission of wrestling with "mum guilt" and how parenthood had "pulled" her to the "toughest and most unknown places". On the Happy Mum Happy Baby podcast she admitted struggling with "the juggle" of being "such a hands-on mum", being riddled with "doubts and questions about the guilty element of being away for work" and always "questioning your own decisions and judgments". It took her time to shed the guilt of having a nanny and housekeeper to share the load: "It was a real weight off my shoulders [to realise] that actually it's not totally my responsibility to do everything because, you know, we all have good days and bad days."
It was rare to hear Kate nattering away unscripted, and an unusually candid insight into what matters to her: "Is it that I'm sitting down trying to do their maths and spelling homework over the weekend? Or is it the fact we've gone out and lit a bonfire and sat around trying to cook sausages that hasn't worked because it's too wet?" Kate revealed she adopted hypnobirthing techniques and had "really quite liked labour", but found the prospect of emerging on to the steps of the Lindo Wing for a photo call hours after giving birth a "slightly terrifying" but necessary part of the job. "We're hugely grateful for the support the public had shown us, and for us to be able to share that joy and appreciation with the public I felt was really important," she said.
A close friend gives the unvarnished take on how Kate really feels about sharing the most personal moments of her life with the nation. "She accepts and understands that in their position this stuff needs to happen. But it's not easy for her, particularly with the babies. Standing there after just having a baby, feeling exhausted, those moments take a huge amount out of her. It's hard work because she's a normal woman with all the vulnerabilities and realities all women have. It is part of their life, she doesn't resent it but it takes a lot of effort."
What an exceptional woman. I wish there were more women just like her.
Many happy returns to the Duchess of Cambridge!
England had a relatively better coronavirus Christmas season than Wales or Scotland.
Prime Minister Boris Johnson decided against moving from the current Plan B restrictions, in place until January 26, 2022, to Plan C, which would have resembled the approach our socialist mainland neighbours have imposed on their residents.
As such, a number of Scots visited Newcastle and Carlisle to celebrate Hogmanay, the last day of the old year: New Year's Eve. The Scots celebrate through to January 2, an annual bank holiday there. Edinburgh has the best Hogmanay celebrations, but First Minister Nicola Sturgeon cancelled them this year.
The Welsh also journeyed across the border to England to ring in the New Year.
We were happy to have both nations share in our fun.
On January 2, The Sunday Times reported (emphases mine):
Several hours before the famous new year countdown in Times Square, New York, young Scottish revellers were counting down the seconds to midnight at bars in Times Square, Newcastle.
Party-goers fled Scotland, where nightclubs were shut and tougher socialising restrictions were in place, desperate for a big blowout. In the west of England, a similar exodus of young people from Wales boosted the numbers of clubbers in Chester, Bristol and other towns and cities across the border.
In the late afternoon on New Year's Eve, groups of friends spilled out of Newcastle station, dragging wheelie cases behind them, girls freshly spray-tanned, hair in rollers, and boys clutching plastic bags full of cans.
One, with his arms around the shoulders of a group of friends, declared they were here for "a party". Hailing from towns and cities across Scotland, most were in their late teens and early twenties. Many had spent successive birthdays in lockdown and were not prepared to do the same for a second New Year's Eve.
While the UK government had allowed new year celebrations to continue, Scotland's first minister, Nicola Sturgeon, ordered nightclubs to shut for three weeks to limit the spread of the Omicron variant, and Edinburgh's world-famous Hogmanay celebrations were cancelled.
"It's boring in Scotland, all the nightclubs are shut — what are we going to do in Scotland?" said Brian, 25, from Edinburgh. Lily Owen, 19, a student from Edinburgh, was visiting Newcastle for the first time with a group of friends. "There's clubs here, it's open, it's a no-brainer: we're going to go," she said.
Aimee Stuart, 22, had also come to England with friends, "because Nicola Sturgeon has banned us from going out". They had paid about £200 each for the trip — and they were not worried about Covid. "I've just had it, so it's fine," Stuart said. "And we're all double-vaccinated."
It has been interesting to note how the media narrative is beginning to change from a pro-restriction one to a more Swedish-style one.
On January 2, news emerged that epidemiologist Prof Mark Woolhouse OBE from the University of Edinburgh once again advocated a Swedish-style approach, which he had done in September 2020.
The Guardian obtained excerpts from Woolhouse's forthcoming book, The Year the World Went Mad: A Scientific Memoir, and published them:
Rather than imposing blanket lockdowns across the nation, the government should have adopted measures designed to make contacts safe, Woolhouse maintains. "You can see from the UK data that people were reducing their contacts with each other as cases rose and before lockdown was imposed. That, coupled with Covid-safe measures, such as masks and testing, would have been sufficient to control spread."
Largely voluntary behaviour change worked in Sweden and it should have been allowed to progress in the UK, argues Woolhouse. Instead, we plumped for an enforced national lockdown, in part because, for the first time in history, we could. Enough business is now done online to allow large parts of society to function fairly well – through video conferences and online shopping. "But it was a lazy solution to a novel coronavirus epidemic, as well as a hugely damaging one," he adds.
However, Woolhouse is at pains to reject the ideas of those who advocated the complete opening up of society, including academics who backed the Barrington Declaration which proposed the Covid-19 virus be allowed to circulate until enough people had been infected to achieve herd immunity.
"This would have led to an epidemic far larger than the one we eventually experienced in 2020," says Woolhouse. "It also lacked a convincing plan for adequately protecting the more vulnerable members of society, the elderly and those who are immuno-compromised."
Instead, the country should have put far more effort into protecting the vulnerable. Well over 30,000 people died of Covid-19 in Britain's care homes. On average, each home got an extra £250,000 from the government to protect against the virus, he calculates. "Much more should have been spent on providing protection for care homes," says Woolhouse, who also castigates the government for offering nothing more than a letter telling those shielding elderly parents and other vulnerable individuals in their own homes to take precautions.
The nation could have spent several thousand pounds per household on provision of routine testing and in helping to implement Covid-safe measures for those shielding others and that would still have amounted to a small fraction of the £300bn we eventually spent on our pandemic response, he argues. Indeed, Woolhouse is particularly disdainful of the neglect of "shielders", such as care home workers and informal carers. "These people stood between the vulnerable and the virus but, for most of 2020, they got minimal recognition and received no help."
Britain spent a fortune on suppressing the virus and will still be servicing the debt incurred for generations to come, he adds. "By contrast, we spent almost nothing on protecting the vulnerable in the community. We should and could have invested in both suppression and protection. We effectively chose just one."
And Woolhouse is emphatic that further lockdowns are not the way to deal with future waves of Covid-19. "Lockdowns aren't a public health policy. They signify a failure of public health policy," he states.
Instead, the country needs, very quickly, not to be surprised by new variants and not to respond each one in an ad hoc fashion. "We should agree a sliding scale of interventions and trigger points for implementing them. With omicron it all feels a bit chaotic. We need better planning and preparation for when the next variant arrives, as it surely will."
Woolhouse is having a poke at the Conservatives there. He would be better off posting that to Nicola Sturgeon and Mark Drakeford (Wales's First Minister). They have maintained much more stringent restrictions than England from 2020 to the present.
Another piece about adopting a Swedish-style strategy appeared in The Guardian on January 2. Larry Elliott wrote about Boris's new change of tack in an attempt to reduce his current hero to zero reputation.
Elliott writes:
Government policy towards Covid-19 has come full circle. For now, at least, England has returned to the Swedish way of dealing with the pandemic. Tough, officially imposed lockdowns are out. Trusting the people to do the sensible thing is back in.
Whether this approach will survive the expected surge in hospitalisations from Christmas and New Year revelries remains to be seen. Boris Johnson is the master of the screeching U-turn and with the number of infections hitting new records pressure on Downing Street to act is growing. We have been here before.
Back in the early days of the pandemic the prime minister was minded to copy Sweden, a country that imposed few restrictions and decided early on that it needed to learn to live with the virus.
The prime minister's flirtation with the "Swedish experiment" was brief, and at the end of March 2020 a draconian lockdown was imposed. Ministers knew this would have a dire impact on the economy but felt the risk of the NHS being overwhelmed left them no choice.
A paper published in the online journal Scientific Reports last year examined what would have happened had Britain followed the Swedish approach. Even assuming the public here would have been as willing to adhere to non-mandatory recommendations as the Swedes (a pretty big assumption) the UK death rate would have at least doubled.
This time, the decision is a lot less clearcut, not least because vaccines are providing protection from the virus. The news from South Africa, one of the countries where Omicron first surfaced, has also been encouraging. While more transmissible, the new variant has resulted in fewer hospitalisations and deaths. Case numbers, after rising rapidly, have started to decline.
A degree of caution is needed when comparing the two countries, because South Africa has a much younger population than Britain, and it is summer rather than the middle of winter there. Even so, it is clear the government has set a high bar for imposing further restrictions.
The prime minister's weakened political position is one reason the government has gone Swedish. The risk of causing serious damage to the economy when it is looking particularly vulnerable is another, because this is going to be a tough year for the British public. Inflation is rising, interest rates are going up, and energy bills are expected to rocket in the spring just as Rishi Sunak's increase in national insurance contributions comes into force.
The cumulative effect is a whopping cut to living standards. According to the Resolution Foundation thinktank the average household is going to be £1,000 a year worse off. Those on the lowest incomes will be especially hard hit by soaring gas and electricity bills.
In the circumstances, it is easy to see why the government is reluctant to add to the economic pain by imposing tougher restrictions to slow the spread of the Omicron variant. Fresh curbs mean slower growth and a hit to the public finances. They would also test the resilience of the labour market.
Good news. I, like many others of a libertarian bent, foresaw these disasters nearly two years ago in March 2020.
Let Scotland and Wales continue mired in socialist control, which is doing little to alleviate coronavirus numbers.
Meanwhile, may England lead the way out of this pandemic.
In a few months' time, we'll find out which approach was the correct one. I suspect England's, provided it turns out to be a more libertarian one, will have been proven the right thing to do.
I suspect that Omicron is providential. Whilst I would not advocate throwing drinks and nibbles parties, how many people have had it and not know it?
In that respect, it could be good for building up herd immunity the old fashioned way.
It would be difficult to overstate how much England has been stomped on over the past 30 years and more.
Britons are told that England does not exist; it is merely a collection of regions.
The English are told there is 'no appetite' for an English Parliament.
Britons are taught in school to ignore and even hate England.
Right now, I am looking at one of my high school textbooks, an anthology. Its title? England in Literature.
I read it in a class called 'English', oddly enough.
England is the only nation of the four in the United Kingdom without its own Parliament, which many of us living here would love to have, just as the other three nations have their own assemblies. However, our notional betters have told us that this would be impossible. Years ago, it was reported there was 'no appetite' for it. Yet, the people living in England have never been asked to vote on such a proposition, unlike the inhabitants of Scotland, Wales and Northern Ireland.
Now, to borrow an English expression, we have a spanner in the works: the continued success of England in Euro 2020.
On July 4, the Telegraph's Nick Timothy wrote an opinion piece: 'England has been denied the voice it deserves by elites who would rather Englishness didn't exist'.
It has this subtitle:
England has its own unique and complex identity, and it should have a parliament of its own, too
I couldn't agree more, although, these days, part of me thinks it would add a layer of bureaucracy and expense. That said, it would be worth the price.
For the past few weeks, England football fans have been singing the 1996 hit song Three Lions (Football's Coming Home) written by comedians David Baddiel and Frank Skinner, with music by the Lightning Seeds. Recalling England's World Cup win 30 years earlier, it was written for the 1996 European Championships:
Nick Timothy encapsulates the mood of England supporters perfectly:
The football fans singing "it's coming home!", while anxiously anticipating the pain of another England disappointment, manage to reconcile two seemingly contradictory English traits: boisterous triumphalism and private self-doubt.
The way the English feel about not only football but the nation itself is at loggerheads with elites who live in this part of our Sceptred Isle.
Timothy elaborates (emphases mine):
… the English do have traits and tendencies, just like any other nationality. And yet, for many English elites, England's identity is something best denied. It is, they believe, too dangerous, too embarrassing, or too exclusive. Even those now debating what they call "Englishness" are doing so, they admit, with reluctance.
Among them, a common contrivance is to pretend that English culture is, as one commentator puts it, "thin", an identity that "has arisen not because of a positive movement to adopt the identity, but scorn for other forms of collective belonging". Another pundit asks, "what is England now, other than sports teams and Shakespeare?"
Englishness is very different to that of the distinct identities of the other three nations that make up the United Kingdom, but those who wish to suppress it are doing so successfully, thus far:
They seem to hope that if "Englishness" must be appeased, they can make sure that whatever follows is an elite-led project in which they can keep everything civilised.
I am not sure exactly where 'civilised' would be violated were Englishness to be celebrated. For years, we have been told to avoid any national pride, unlike the Welsh and the Scots. It is perfectly acceptable for nationally-oriented political parties such as Plaid Cymru and the Scottish National Party (SNP) to exist. Yet, no such party currently exists in England.
Elites in England fear we would break out in violence. Perhaps this is a leftover from the tiny pockets of extremists from the 1970s and early 1980s. Those groups have since faded into history and hardly speak for 99.9% of the population of England which, today, is highly diverse, particularly in our big cities. However, it is not as if the other nations of the UK don't have their extremist groups, although Wales might be an outlier there.
Looking back further, England has her own undeniable history and culture, as Timothy points out:
England is the mother of parliaments. It is the land of Shakespeare and Dickens, Elgar and Holst, the Beatles and Stones, the Cotswolds and Cumbrian hills, London and Liverpool, Oxford and Cambridge. It is Stonehenge and St Paul's, football and cricket, the local church and village pub, Isaac Newton and Isambard Kingdom Brunel.
It is cream teas and Cheddar cheese, a pint of bitter and a cup of tea, farms and factories, honest coppers and straight judges. It is the Wars of the Roses and the Reformation, Roundheads and Cavaliers, rebellions and strikes, Industrial Revolution and a Glorious Revolution. It is the home of Magna Carta, Locke and Burke, Churchill and Attlee, and long lines of kings and queens …
From philosophy to science, inventions to the arts, English culture is rich with significance.
Therefore:
It is needlessly destructive to ignore, denigrate or misrepresent it.
Sharing a common identity, as promoted in Scotland and Wales, can be healthy:
Shared identity is what allows us to recognise familiarity in strangers, and that familiarity, psychologists attest, encourages trust and solidarity and the willingness to make sacrifices for others. You and I might never have met, but we have language, places, habits, customs and shared history, culture and stories to help us to trust one another. This shared national identity means we can look beyond the narrower identities – racial, religious, regional, whatever – that can divide us.
The only time the English can truly celebrate their identity is when it comes to national sports teams — football, primarily, but also rugby and cricket. Contrary to what the elites say about national identity, it works remarkably well:
The English football team is multiracial and at ease with itself. The cricket team – who are world champions – are multiracial and multi-religious. And as the football song shows, it is collective memories ("'cause I remember…") and our shared attachment to place ("it's coming home") that bring us together.
One aspect of the display of national identity during football tournaments is the flag. For England, this is the flag of St George, a red cross on a white background. The only time it is even vaguely acceptable in the eyes of the elites is during this time.
Through the past 30 years, England football fans have draped large ones outside the windows of their homes or flown smaller ones from their cars or vans. Ironically, in a year in which England has been so successful in football, I have only seen two or three so far. Perhaps those who used to fly the flag have been psychologically intimidated over the years by talking heads on the media.
Nick Timothy says it wasn't always this way:
In the 1966 World Cup final, England fans held up the Union Flag; by the 1996 European Championships semi-final – played before Scottish devolution – England fans were flying the cross of St George without causing a stir.
Moving back to the original subject of an English parliament, Timothy points out the problem of not having one. The issue is that MPs from the devolved governments can end up determining English legislation:
Devolution to Scotland and Wales but not to England means Scottish, Welsh and Northern Irish voters decide the government of England. A UK government elected by mainly English voters thinking of issues that are devolved elsewhere makes no sense to Scotland, Wales and Northern Ireland. If one day we end up with a UK government elected with no English majority, but expected to determine policies in England that are devolved elsewhere, we will face a constitutional crisis.
"English votes on English laws" does not resolve this issue.
In fact, the Chancellor for the Duchy of Lancaster, Michael Gove, who is Scottish, plans to abolish English votes on English laws, known as EVEL.
A June 16 post from a Scottish site, Jaggy.blog, explains how EVEL came to be:
The newly revealed plan by the Cabinet Office Minister, Michael Gove, to scrap English Votes for English Laws will be welcomed by fellow Unionists who felt this 'Evel' act rubbed salt in Scottish rebels' wounds after the 2014 referendum. Actually, it was more of a desperate ploy by David Cameron to counter the threat of UKIP before he could work up the courage to call a referendum on EU membership.
It would seem that the reason Gove is planning to revoke EVEL is because the Conservatives have a majority of 78 in the House of Commons, thereby enabling them to overrule any opposition from the SNP, the third largest party in Parliament.
Gove's move is seen as something that would preserve the Union. This I personally doubt, but here is the reasoning:
Zealously spearheading the UK Government's efforts to save the Union, Mr Gove told The Times today that Evel has outlived its usefulness:
Ultimately, it's a convention which arose out of a set of circumstances after the 2014 [Scottish independence] referendum, where you had a coalition government and so on. We've moved on now, so I think it's right to review where we are on it. The more we can make the House of Commons and Westminster institutions work for every part of the UK and every party in the UK, the better.
The less said about Michael Gove, the better. His reasoning is illogical, but he won't care. He has no love for England, either.
Would the SNP be able to restrain themselves and not vote on English laws? Back in the 1990s, it used to be a matter of honour whereby they would not do so. After all, English MPs cannot vote on Scottish laws, because that legislation has been handled in Holyrood since 1999.
Therefore, as Nick Timothy says, the only way to resolve this is by creating an English Parliament:
… there can be no return to the unitary state of old. The only sustainable remaining solution is an English parliament and English government within a federal UK, supported by a political culture that respects and cherishes pride in England and shows a more serious commitment to the government of England's regions. We have a lot to take pride in, and as the football team is showing, there are many more shared memories – of triumph, hopefully, rather than disaster – still to be made.
Sadly, a shared culture and geography is unlikely to make that happen anytime soon.
For now, we must lie back and consider the Three Lions — and the possibility that they could win Euro 2020.
In closing, there is nothing shameful about England or the English. They have given me the best years of my life.
Sunday, June 6, 2021, was the 77th anniversary of D-Day, the Longest Day: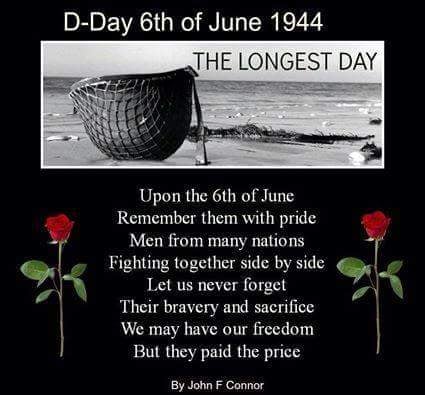 This map shows the landings in Normandy: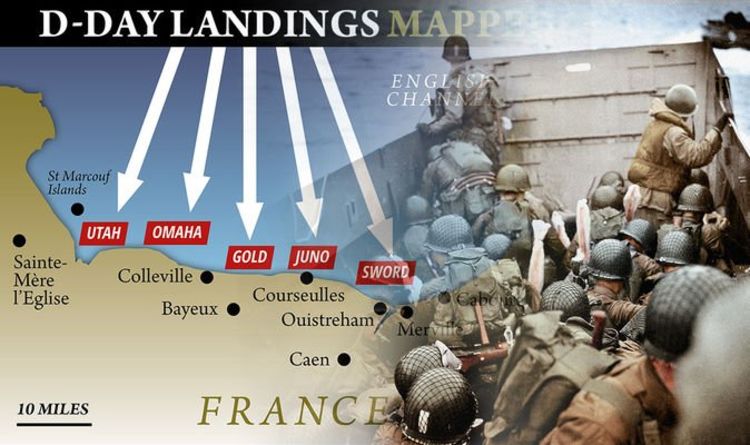 While preparing Sunday dinner, I listened to C-SPAN's Sunday morning show, broadcast on BBC Parliament. Sarah Rose, the author of D-Day Girls, was the guest. Her book is a novel, but she did a lot of historical research showing the intelligence work that women did behind the scenes as part of a carefully-managed international network.
The phone-in included many sons and daughters of Second World War veterans. Nearly all said that those veterans were, understandably, highly reluctant to talk about their war experiences. However, some said that their fathers or grandfathers opened up in their later years. One caller said that she has several hours of memories that she has recorded for posterity, particularly for younger family members.
With more and more of those veterans passing from this mortal coil, now is the time for children and grandchildren to record and catalogue those memories, if they can. One person who has done so is the author of Pacific Paratrooper, remembering Everett A Smith, their father. It's an excellent website, which also documents much history about the battles and conditions in the Pacific theatre. I am delighted to have the author as one of my regular readers.
We will always remember those heroic men and women:
Incidentally, the Houses of Parliament were bombed in 1941 and had to be reconstructed authentically in the 19th century manner. Both were faithfully restored. The next tweet shows the House of Commons:
Seventy-seven years later, we are still in the grip of the coronavirus crisis and a loss of freedom the troops involved in D-Day would have found unthinkable.
In Britain, former Prime Minister Tony Blair (Labour) appeared on The Andrew Marr Show to say that Britons who have had two vaccinations should be allowed greater freedoms, thereby creating a two-tier society:
If a Conservative had said that, Marr would have heaped criticism all over him or her.
It is mystifying that Tony Blair even gets airtime on this topic. He isn't in government, nor is his party.
It appears I am not alone, judging from the replies to this tweet:
On the topic of vaccines, Tony Blair has never said if his son Leo, born when he was in No. 10, had the MMR vaccine, which was highly controversial at the time. So, it was okay for him to refuse to give his son a vaccine that every other child born in Britain had/has to have. It is very difficult to get separate children's vaccines for measles, mumps and rubella. One imagines that Blair managed to get them for his son.
Tony Blair also wanted national ID cards. The debate raged for a few years in Parliament. Fortunately, nothing happened.
On Monday, Guido Fawkes's cartoonist Rich, recalling the ID card debate from the Blair years, posted this:
On the topic of vaccines, the Government is talking about giving them to children. Highly dangerous, one would have thought. The Telegraph's Bob Moran was moved to create this cartoon a week ago:
ITV's Good Morning Britain stoked the flames by asking whether the vaccinated should refuse to associate with the unvaccinated:
Fortunately, most Britons disagree with Good Morning Britain:
June 21 is supposed to be Freedom Day, according to the Government, with the caveat that full reopening of Britain will be based on data rather than dates.
It should come as no surprise that the Government could now backtrack on that date:
On June 1, we had no coronavirus deaths, but that did not make the news:
TalkRADIO host Julia Hartley-Brewer is fed up with the delays. In fact, as the chart below from Peston shows, the UK's actual coronavirus stats are much better than SAGE's models:
On June 3, Portugal, the only European country on the UK's green list for travel, was moved to the amber list, yet these charts tell a different story:
One suspects that it was only ever on the green list for the Champions League final in Porto:
Oddly, we had more freedom a year ago — with no masks and no vaccines — than we do now:
In Wales, First Minister Mark Drakeford (Labour) says that social distancing will not be disappearing any time soon:
Data for the UK should be available on June 14, at which point the Government will announce their decision regarding June 21:
The Government have paid for coronavirus advertising and COVID marshals, extending to 2022. Former London Assembly member David Kurten tweeted a reminder:
I, too, want my country back.
In Germany, scientists from Munich University say that lockdown had no effect on the virus spread:
Something is very wrong when, in a five-minute speech on television, a prime minister or a president can remove everyone's civil liberties at a stroke.
Monday, March 23, 2020, will be etched on my memory forever. That was the date of the UK's first lockdown.
D-Day. Freedom Day. What has happened to us — and for a 'pandemic' with fatality rates no worse than influenza? We are in a very bad way, not only in the UK, but also elsewhere in the West.
The English, Welsh and Scottish election results from Thursday, May 6, were mostly complete on Saturday, May 8.
Brief analyses of results
Various pundits gave analyses of the results.
However, before going into those, this is the change in voting among NHS and other health workers from Labour to Conservative. I've never seen anything like it:
Guido Fawkes says that Labour no longer represents the working class:
Andrew Neil of The Spectator summarised a Wall Street Journal article about the elections:
Andrew Neil himself says this is a 'watershed' moment:
Mark Wallace of Conservative Home says that, locally, even Labour councillors acknowledge that voters are bullish on Boris:
Dan Hodges interviewed several people in various towns in the North East. Most were bullish on Boris and the Conservatives. In Middlesbrough (emphases mine):
It's here that one of the nation's largest vaccination centres has been established, and the local residents filing out into car park E after receiving their jabs have a different perspective to the Prime Minister's critics.
'Boris is doing what he could,' Louisa tells me. 'It's a very difficult situation. He's been fantastic.' 
Victoria Newell agrees: 'I think he's done a fantastic job. The whole vaccination programme has been really well managed.'
Some Labour strategists have been pointing to the vaccination success as the primary reason for Tory buoyancy in the polls. 
One Shadow Minister told me: 'People are getting their jabs, the sun's out and the pubs are open again. They're going to do well.'
Dan Hodges visited Redcar, which used to have a huge steelworks, long gone. He then went to other parts of the Tees Valley:
The Redcar works may be gone but, as you head towards Stockton, the giant cooling towers of the Billingham manufacturing works punch up through the skyline, while the drive out of Darlington brings you face to face with the monolithic new Amazon warehouse that employs more than 1,000 staff. 
And this is what Boris – and [Tees Valley mayor Andy] Houchen – are betting their political lives on. That they can turn around decades of 'managed decline' under Labour and get the nation's economic engine room motoring again.
Back in Hartlepool, the voters have started delivering their verdict. And again, another fashionable Westminster 'narrative' is running head-first into the British people.
You can't currently buy a pint inside The Rossmere Pub on Balmoral Road, but you can cast a ballot.
And builder Geoff Rollinson is planning to deliver his for Boris. 'He's been amazing. I love him,' he tells me. 'What have Labour done for this town in over 50 years? Boris has pumped billions into furlough, he's given people here a wage. Labour would never have done that.'
Outside Mill House Leisure Centre, Mark Robinson delivers the same message. 'I voted Conservative,' the charity worker tells me. 'Boris is trying to get the job done.'
What about the furore over sleaze and bodies? 'I wouldn't want to be in his shoes with Covid and all the stuff he's had to deal with. I think he's doing his best.'
English council wrap-up
Most of the English county council results were tabulated by Saturday night. There were big gains for the Conservatives:
The biggest news was the loss of a Labour majority of Durham County Council — the first in over a century:
English mayoral elections
I'm of two minds about regional mayors, a relatively recent development using up more taxpayer money.
Former Labour MP Andy Burnham won a comfortable re-election in Manchester.
In the Tees Valley, Conservative Ben Houchen also won a decisive re-election:
Houchen told The Spectator in March that he was eager to rebuild the steel industry in the region but is finding a certain UK Government department difficult:
'I've said to Boris himself, I've said to No. 10 and Rishi and the five new colleagues that I've got in Westminster: there's nowhere left to hide now,' he explains. 'It's a strong Tory government. Loads of Tory MPs in the region, a regional Tory mayor (at least for a couple of months), so there's no one left to blame any more. We either really deliver something different in the next four years, or people will go back to voting for other parties.'
… His re-election campaign is based on a new project: to 'bring steelmaking back to Teesside' with electric arc furnace technology. It's seen in America and elsewhere as the future of the steel industry, he says — but not in Westminster, where he regards the Theresa May-created department of Business, Energy and Industrial Strategy (BEIS) as part of the problem, since it clings to the declinist view of the steel industry.
'The biggest problem with the steel industry in the UK is Whitehall,' he says. 'The UK steel policy and the BEIS team are absolutely useless.' Successive governments, he says, have failed British steelmaking for 40 years. 'It has become a sticking plaster. Oh, British Steel's fallen over, how do we rescue it? Oh, now south Wales is in trouble, how do we rescue it?' There's too much worrying about failure, he says, and not enough planning for success. 'It's never: what do we want the steel industry to look like? What can we do as a developed nation when we're having to compete with places like China?'
… He admits that his various schemes have 'raised eyebrows' but puts it in part down to Teesside Tories being a slightly different breed. 'This isn't a one-size fits all,' he says. 'I would say Conservatives in this region are much more practical. I don't remember having a discussion with any Tory in Teesside about free market economics and right-wing politics. It's very much pragmatic.'
In the West Midlands, his Conservative counterpart Andy Street also won a second term, defeating former Labour MP Liam Byrne by 54% to 46%:
In London, Labour's Sadiq Khan was re-elected for a second term, but by a narrower margin than expected. His first preference votes were down by 130,000 from 2016:
Given the fact that the Conservative candidate Shaun Bailey got so little media coverage — and, oddly, no support from his own party — he did remarkably well, winning boroughs in the South West of the capital along with Labour-dominated Brent & Harrow as well as Ealing & Hillingdon (see map) in the North West. (In 2016, Khan won Brent & Harrow comfortably.) Bailey also won Croydon and Sutton to the South:
Bailey arrived at City Hall for the final count on Saturday evening:
Labour still dominate the London Assembly. Bailey will retain his seat there:
London is beginning to vote Conservative again because of the high crime rates under Sadiq Khan's leadership. On the day the results were announced, there was a stabbing at Selfridges in Oxford Street. Unthinkable:
In Cambridgeshire and Peterborough, Labour defeated the Conservatives:
Labour held on to Bristol, with Greens in second place:
Labour MP Tracy Brabin has been elected as the first mayor of West Yorkshire. I hope that she will have to resign her Parliamentary seat as a result.
Scotland
Scotland's SNP are just one seat of an overall majority.
Nicola Sturgeon has been re-elected to Holyrood and remains First Minister.
Independence referendum redux
Naturally, the Sunday news shows raised the matter of a second independence referendum with UK Cabinet minister Michael Gove, who has the rather grand political title of Chancellor of the Duchy of Lancaster. He plainly told Sophy Ridge of Sky News:
Gove, himself a Scot and being interviewed in Glasgow, rightly pointed out that, when the first independence referendum was held — the one that was supposed to be 'once in a generation' — the SNP had an overall majority in Holyrood under Alex Salmond:
Over to the east coast of Scotland, in Edinburgh, Nicola Sturgeon, having campaigned this year on no second independence referendum because of coronavirus, is now game for one:
One of Guido Fawkes's readers, someone with a Scottish surname, laid out his plan for the next independence referendum. This is excellent, especially the bit about stopping the Barnett formula three years before the referendum. Enough English financing of Scotland, especially as it was supposed to be a temporary measure — in 1979:
I would allow a referendum. On the date of my choosing. Voters must be over 18 and resident in Scotland for the previous 5 years. Why on earth Boris allowed Wales and Scotland to extend their franchises beats me, children vote, students vote TWICE. My referendum will be in 3 years time and to help voters decide I'm stopping the Barnett formula at midnight tonight and any English infrastructure spending in Scotland so they get a clear idea of their economic muscle. Scotland will leave the union with all the SNO's own debts and 10% of the UK National debt. Scottish 'ministers' and council leaders will not be allowed to travel overseas or Zoom with foreign politicians without permission of my Secretary of State. English, Welsh and N Irish students will no longer qualify for grants or loans to attend Scottish universities and Scottish students will pay foreign student fees to study outside Scotland. The NHS in England and Wales will be closed to Scottish residents. Etc. Etc. Three years. Then Orkney and Shetland will be offered the chance to be UK dependant territories with tax haven and Freeport status. Etc. Etc.
Even the BBC's Andrew Marr, himself a Scot, knows that England helps to finance Scotland. Sturgeon refused to admit it on Sunday morning:
Apparently, now that the election is over, the SNP plan to put their case for independence forward in foreign capitals. I hope they will not be using Barnett consequentials to finance their flights:
Scottish blogger Effie Deans wonders how well other countries will receive Scotland's plan for secession. It did not work well for Catalonia:
The UK Government has a plan to counteract the SNP's independence goal — give money directly from London (Westminster) to Scottish councils, bypassing Holyrood:
There have been complaints of coronavirus funds going from Westminster to Scotland and not being allocated locally to ease the damage done by the pandemic. Furthermore, nearly £600,000 seems to be unaccounted for in SNP funds, as can be seen in the Private Eye article below:
Results
Now on to the results. The SNP needed 65 seats for a majority:
One of the regional BBC shows in Wales or Northern Ireland said on Sunday that this was the SNP's 'best ever result', but it is not:
The fly in the ointment was Aberdeen West (see Balmoral below), which the Scottish Conservatives managed to hold on to with an increased majority from 900 to 3,000, probably thanks to George Galloway's new All for Unity Party:
They were pleased with their wins, which also included re-election in constituencies along the border with England:
And what happened to Alex Salmond's brand new Alba Party? There was no predicted 'supermajority'. Alba won no seats:
Interestingly, a poll in the SNP's favoured newspaper, The National, polled readers on May 4. Alba was mentioned favourably more than once in the polling. Forty-nine per cent of those polled were planning on voting for Alba on their list (peach coloured) ballot. Alex Salmond was also the most impressive independence campaigner next to Nicola Sturgeon (43% to 46%).
Wales
Last, but not least, is Wales, which everyone knew would largely vote Labour, as is their wont.
Prif Weinidog (First Minister) Mark Drakeford won re-election.
Like the Scots, they are 1 seat short of a majority.
This is their Senedd (Senate) result:
That said, Labour's vote share is up, and so is the Conservatives', as predicted on Election Day:
Guido Fawkes has a summary.
It is unlikely Wales will push for independence any time soon.
Houses of Parliament
On Tuesday, the formal reopening of the Houses of Parliament will take place.
Her Majesty the Queen will give her speech which outlines the Government's agenda in the House of Commons for the coming months.
More on that this week.
Yesterday's post summed up the week's coronavirus news in the UK.
It was all rather interesting, ranging from vaccine distribution in Coventry to Sky News's Kay Burley being sent to Coventry and back to London — for a six-month suspension. Gosh. Talk about 'being sent to Coventry', i.e. ostracised.
More snippets from this week follow in the coronavirus crisis.
Remember medical statistics history — Prof Carl Heneghan
Prof Carl Heneghan from Oxford warns that we should not forget statistics pre-Covid. Let us cast our minds back to one year ago, 2019:
Most respiratory infections have gone down from this time last year.
COVID-19 is the only new addition with a dramatic upward spike.
An American physician speaks out
Dr Brian Lenzkes, an internist from San Diego, California, offered an interesting thread on coronavirus censorship in the medical community.
But, first, let me begin with the following madness which he rightly exposed. Influenza has disappeared? Pull the other. A San Diego County health official says so — because people are wearing masks:
Yet, there are no tests for flu.
Dr Lenzkes has excellent tweets about diet and coronavirus, among them the following thread about censorship on the subject:
Note the fifth tweet:
Meanwhile, non-COVID patients are losing their well-being
In Britain, the National Health Service has become the National Covid Service (NCS).
Many patients with other serious conditions are losing out on critical care. This lady has lost her sight because of the NCS:
WHY?
Surely, after over 70 years, the NHS, sorry, NCS, can — and should — do much better.
Helen is only one of thousands who have gone without the care they needed.
The unvaccinated deserve nothing?
The chairman of the Oxted and Limpsfield (Surrey) RAFA — Royal Air Force Association — tweeted that those without the coronavirus vaccine should be denied service. In his opinion, there is no excuse:
Wow.
Many of us recall when the RAF fought for our freedom:
A London plumbing firm could mandate the vaccine for customers
Disappointingly, some service providers plan to discriminate against the unvaccinated.
This is Charlie Mullins, who heads London's famous plumbing firm, Pimlico Plumbers. He gave this interview from his second home in Marbella:
Meanwhile, in Canada …
On Wednesday, December 9, the deputy premier of Ontario made a statement about coronavirus vaccines.
They are not mandatory, but if you don't get vaccinated, your life will not return to normal:
However, the vaccine does not guarantee immunity
In any case, the vaccines do not guarantee immunity. They purport only to make the coronavirus episode less severe, much like the flu vaccine. Isn't there a preventive solution, e.g. Vitamin D supplements, natural summer sunshine, a good diet, that could prevent the virus taking hold? I think we should be told:
In the US, overall death figures are low
Yes, despite what we read in the media, in 2020, the United States has a low overall death toll compared with previous years:
This woman is indignant over the lockdown(s) which have seen many shops in the Palisades Center in West Nyack, New York close (occasional language alert):
Londoners could be entering the dreaded Tier 3
The same nihilistic restrictions are going on in England, with the threat of London entering Tier 3.
This was yesterday's headline in the London Evening Standard:
In conclusion
This is about the size of it. 'Submit and obey'? Not on your Nelly:
Let's remember:
In conclusion, the aforementioned Dr Lenzkes quoted the late Rod Serling from the original Twilight Zone:
It's interesting that some did not think the warnings were strong enough:
Rod Serling and others warned the way they were able to do — based on their knowledge at the time.
Why do we ignore history?
What a week. It's been full of coronavirus news here in the UK.
Vaccine
The UK was the first country in the world to distribute a coronavirus vaccine.
A 90-year-old grandmother, Margaret Keenan, was the first person to receive the Pfizer/BioNtech vaccine.
Health Secretary Matt Hancock wept. He's never openly cried about those made unemployed and destitute during the coronavirus crisis for which he is largely responsible. Sickening:
Good Morning Britain's physician, Dr Hilary Jones, explained that Mrs Keenan could still get COVID-19 and transmit it:
It seems to work the way that a flu vaccine does. If one gets the virus, the effects won't be as bad as if one weren't vaccinated.
I wouldn't advise thinking about that too much, because it could lead down a rabbit hole:
The great scientists of SAGE also said life would not return to normal (see Select Committee section below). We are likely to be in the same situation well into next year, probably the autumn. This is what the ex-barrister and co-editor of Conservative Woman says:
Continuing down the rabbit hole re the vaccine:
Wales
Meanwhile, in Labour-controlled Wales, coronavirus hospitalisations are higher than they were early this year — despite a short, sharp lockdown, 'firebreak', that recently ended:
Guido Fawkes opined (emphases in the original):
Lockdowns, even short ones, evidently temporarily drop cases. Yet selling them on the promise that they enable more things to open once they end, as Welsh Labour did, appears to turbocharge case numbers far more than having simple, predictable and steady rules. The psychology of re-openings could well mean that in the long run, Wales' "short sharp firebreak lockdown" – modelled on Keir Starmer's demand – did more harm than good…
The Prif Weinidog — that's First Minister in Welsh — Mark Drakeford blamed his own countrymen for the failure of his 'firebreak':
I couldn't agree more. Lockdowns, firebreaks — whatever one calls them — do not work.
Why would anyone trust a government to dictate their lives? This is a photo of Grenfell Tower (public housing) in London, which burned in June 2017 because of faulty cladding:
And that brings me neatly to the next topic.
PCR versus Lateral Flow testing
The UK Government rejected a petition about PCR (swab) testing because they said they are not responsible for it. Hmm:
This is the nub of the problem. The Government absolves itself of responsibility. So do the scientists. People actually believe this guff.
Where do Government ministers get the idea for lockdown and excuse potentially faulty test results if it weren't for the scientists and health organisations working with them?
But I digress.
Returning to testing, a few weeks ago, nearly all of Liverpool's residents took the Lateral Flow test in a pilot programme. The Lateral Flow test works similarly to a pregnancy test and could be used on a daily basis as an 'all clear' strategy to give people more freedom and certainty to go about their lives. If successful, its use could allow visits to patients in care homes.
Very few of the Lateral Flow results were positive. If I remember rightly, the figure was 0.3%.
No doubt if those same people had taken the PCR test, the results would have been very different.
Therefore, this is interesting:
I'm just posting it to show there is a huge question over which test is more accurate.
PCR could work, provided the cycle thresholds were lowered from 40 to 35. But that is not happening.
The scientists of SAGE: Susan Michie

Anyone who reads Guido Fawkes regularly will know that SAGE has some questionable members, including this woman who appeared regularly on BBC News during the first lockdown. She might still be appearing on the BBC. I only watched between March and June to watch the spin they put on the Government's coronavirus briefings:
Michie's mother was worth a fortune:
The Daily Mail said the owners of the painting were a mystery, until all was revealed (emphases mine):
The painting was in fact sold by 30-year-old Ms Murray's mother, Professor Susan Michie. She and her two siblings had been left the picture by their mother, the celebrated IVF pioneer Dame Anne McLaren.
When she died in 2007 she left an estate valued at £52,105,910. The vast bulk of that sum represented the value of the painting.
In her will, the Mail can reveal, she stated that if her children chose to sell then 'if possible it should be sold to an art gallery or museum in the United Kingdom'.
According to a source, family members were 'disappointed' at the decision to put the painting on the market. While the sale attracted a tax bill of £20million, that would have left the trio about £10million each — more than enough to share around other members of their extended family.
Three SAGE members appear before Select Committee
Moving on to other SAGE members, Sir Patrick Vallance, Prof Chris Whitty and Dr Jenny Harries appeared once more before the Science and Technology Select Committee on Wednesday, December 9, for a year-end review of lessons learned during the pandemic. Greg Clark MP, who heads that Select Committee, and MPs from both Conservative and Opposition parties asked probing questions. You can watch the three-and-one-half hour session here.
Unfortunately, Vallance, Whitty and Harries were no clearer about lessons learned. In fact, they were vaguer than they were in earlier sessions:
– The vaccine will not be a fix for coronavirus. Not everyone will be able to take the Pfizer/BioNtech vaccine because it will not be suitable for them.
– Human behaviour (Harries's speciality) is very hard to predict. Harries admitted that.
– Hospitality has been the scapegoat because that is where alcohol can be consumed.
– Conclusions on BAME communities' susceptibility to the virus are unclear.
– Lockdown restrictions will be with us well into next year.
– The worst admission — and I have been saying this to my far better half for at least a month — was when Vallance said that self-isolation is better for the person who has a steady job and can work from home. Self-isolation, he said, is not suitable for someone in precarious employment who has to show up to work every day! (Who knew?) Good grief!
They have no real answers, yet they're still ruling our lives via the Government!
Sky News suspends newsreader
Kay Burley, one of Sky News's star newsreaders, celebrated her 60th birthday on Saturday, December 5, in London.
Unfortunately, the celebrations did not take place in an entirely COVID-compliant way.
Ms Burley was suspended until early January 2021. (See update below.)
Guido Fawkes has the story:
Some people won't see that as big news, but it is.
It points out the hypocrisy of the media, who were clamouring for a lockdown in March then flout the rules when we are still in one via the tier system. London is in Tier 2.
This was Kay Burley's apology:
The Guido Fawkes team delved deeper. This is what they discovered (emphases in the original). Guillaume Depoix (point 5 below) owns the Folie restaurant:
The trouble for Kay is that this statement does not address the whole story, and contradicts what the owner of the restaurant told Guido about the event yesterday. Either the restaurant owner was not telling the truth to Guido, or Kay has been fibbing…
Her party at the "Covid compliant" club was made up of ten people, split across two tables. Yet the 'Rule of Six' apples to social events like birthday parties inside or outside. The only other gatherings such as business meetings can exceed it...
Kay's statement presumes she walked all the way to the restaurant Folie to spend her penny. Despite it being not exactly next door to the club she came from.

Kay does not mention the other people who came with her into the second restaurant.

Yet the owner admitted to Guido yesterday that "several people" came in to the restaurant.
Guido was initially told by the restaurant owner that Kay and her friends had gone in to the second restaurant after curfew "to pay a bill, that was it". Not to go to the loo…
When Guido put to restaurant owner Guillaume Depoix that Kay and company had been in the restaurant for quite a while, "a couple of hours", this was not denied. Guido certainly got the impression the group were there for a considerable amount of time.
Kay does not mention the other people who came back to her home. Yet she didn't deny it.
Whilst Kay's statement tries to take all the blame, Guido has yet to hear what her Sky News colleagues and party guests Beth Rigby, Inzamam Rashid, and Sam Washington have to say …
On Tuesday, December 8, i reported (emphases mine):
Sky News presenter Kay Burley has been taken off air after she admitted to breaching coronavirus restrictions, i understands. She has been replaced on the breakfast show for her remaining shows this week and is already due on annual leave until 4 January …
The TV host is facing an internal inquiry for what she described as "an error of judgment".
Sources told i the presenter was called into Sky's headquarters in Osterley, west London, for an urgent meeting with bosses on Tuesday morning. The channel's most senior staff, John Riley, head of news, and Christina Nicoletti Squires, director of content, were seen entering the newsroom at the time the meeting was due to be held.
Burley will be replaced by early morning presenter Niall Paterson on Wednesday and other presenters will cover her programme for the remainder of the week. Burley was already set to be on annual leave from next Monday until 4 January 2021.
A source close to the presenter said she "doesn't have a leg to stand on" after breaking the Government's rules, while being employed to grill politicians over the need to follow guidelines.
It is not clear if she has been removed from air as part of formal disciplinary proceedings.
When the news of the breach broke on Monday night, Burley was in Coventry, where she was due to anchor the news channel as the first Covid vaccines were administered. She was hastily replaced and ordered back to London for Tuesday's meeting …
Too funny.
Burley, along with colleague and birthday guest Beth Rigby, were among the media stars who endlessly criticised Prime Minister Boris Johnson's advisor Dominic Cummings, who is staying on until the end of the year, for his lockdown breach during the first lockdown during the Spring:
Burley, who presents a daily breakfast show on Sky News, has grilled politicians on lockdown throughout the pandemic.
In May, she questioned cabinet minister Michael Gove on the controversy over Dominic Cummings' trip to Barnard Castle.
A Sky News spokesman said: "We place the highest importance on complying with the Government guidelines on Covid, and we expect all our people to comply.
"We were disappointed to learn that a small number of Sky News staff may have engaged in activity that breached the guidelines.
"Although this took place at a social event in personal time, we expect all our people to follow the rules that are in place for everyone. An internal process is under way to review the conduct of the people involved."
Sky News declined to comment on Burley being taken off air.
This tweet shows Beth Rigby having a go at Dominic Cummings in May during his press conference:
The Guardian had more on the story:
All of the Sky staff are facing a review of their conduct by their employer, which said it was "disappointed" by the incident.
Burley's usual 7am breakfast programme was presented from Coventry University hospital on Tuesday by Sarah Hewson. Burley is understood to have already been in the city, where the UK's first vaccine dose was administered, when the decision was made. There was no mention of the reason for Burley's absence when the show began …
Burley is understood to have blamed the situation on misunderstandings in planning and organising the event. But she did not address why a group of four people, including Rashid and former Sky News royal correspondent and Huawei PR executive Paul Harrison, returned to her home after the dinner, a claim that is not believed to be in dispute. Other Sky News staff are understood to be irritated by details of the event.
Under the tier 2 restrictions in London, indoor social gatherings of any kind are barred except among those who live together or have formed a support bubble. Groups of up to six can socialise outdoors. Police can impose fines of £200 for a first-time breach.
Under the rules, Burley's initial gathering would only have been allowed if the two tables remained separate throughout and sat outside. It is not clear how many of the group went to the second venue, but Burley's tweets suggested that the rules were broken during this part of the evening. A group of four gathering at her home would be against the rules unless they remained outside throughout.
Burley has been a stern interrogator of politicians who have been perceived as making excuses over lockdown breaches this year.
In May, she conducted a widely shared interview with the cabinet minister Michael Gove about the Dominic Cummings affair, repeatedly asking him to clarify what the government advice would be for a member of the public "struggling with Covid-19 and you think you've got a problem with your eyesight", in reference to Cummings' explanation of his trip to Barnard Castle.
She also interviewed the health secretary, Matt Hancock, after Prof Neil Ferguson was forced to resign as a government adviser and asked: "What did you think when you read it? Did you bang your head on the desk?"
Burley's colleague Adam Boulton, the other star of Sky News, was deeply unhappy with her. The Guardian told us all about it in 'Kay Burley row could undermine Sky News, warns Adam Boulton':
The Sky News presenter Adam Boulton has warned that the row over a breach of coronavirus restrictions by his colleague Kay Burley has raised concerns over "the credibility of our journalism".
With executives at the broadcaster weighing their decision over what sanctions are merited by the actions of Burley and three colleagues who attended her 60th birthday party last weekend, Boulton retweeted several posts about the story on Wednesday, including one that read: "Look at the state of Sky News. The morons spent all summer preaching to us and now look at them!"
Speaking to the Guardian, Boulton noted that his retweets did not necessarily constitute endorsements. But he went on: "That said, I retweet things because I think they're of public interest, and certainly my feed has reflected a lot of people who are very concerned about the credibility of Sky News, and that I think is the important issue: the credibility of our journalism."
The intervention from the station's editor-at-large and former political editor is the first significant comment on the situation from a senior broadcaster at Sky News, where executives have been considering how to deal with the fallout from Burley's celebrations since Monday.
Boulton said: "My view is that Sky has worked very hard during the whole Covid crisis and has taken a very clear line about public safety, and obviously something like this perhaps underlines [the importance of] that." And he noted that he believed the matter to be "of widespread concern" to colleagues at the station.
Since Guido Fawkes broke the story on Monday, December 7, Burley's fellow colleagues who celebrated her birthday have also been suspended:
Beth Rigby, Inzamam Rashid and Sam Washington have all been taken off air during discussions over what sanctions will be imposed. On Tuesday, Burley was withdrawn from consideration for a prestigious TV award, while two of the group signed non-disclosure agreements as Sky sought to limit damage from the row.
Other staff at Sky share Adam Boulton's consternation:
"The situation is just excruciating," one producer said. "The longer it goes on, the worse it gets and the harder it is to see this ending without serious punishment."
Boulton noted that he viewed Burley as a "remarkable" journalist who deserved her success on the station. And he added: "Whatever happens next is not my decision and obviously it's not up to me to criticise colleagues."
Nonetheless, his comments will be viewed with alarm by executives hoping to keep staff concerns under wraps until they reach a decision, which is expected to be this week.
It appears that Burley had a safari holiday booked:
Burley herself deleted a tweet saying she was going on holiday on Friday to go "sit with lions", adding: "They kill for food, not sport" – a possible reference to the media coverage of the situation.
Well, she can take her time and enjoy an extended safari holiday.
————————————
UPDATE: Early this evening, news emerged that Sky News has suspended Burley for six months! Excellent.
Furthermore, Beth Rigby has been suspended for three months; Sam Washington and Inzamam Rashid have also been suspended pending an internal Sky News enquiry. Result!
How pleased Kay and Beth were with themselves only a few days earlier …
————————————
It is a bit rich to defy coronavirus regulations then pole up to a hospital, especially one giving COVID-19 vaccinations:
I'm really glad this has come to light:
Agree. I don't understand why people give these hypocrites any credibility.
Sunlight is the best disinfectant.