You are currently browsing the tag archive for the 'William Wragg' tag.
On Thursday, September 9, the Scottish parliament voted in a motion to implement vaccine passports for the nation, beginning October 1:
Patrick Harvie's Greens, who are in a new alliance with the governing SNP, changed their minds about vaccine passports and decided to vote in favour of them:
Some of the MSPs lost their internet connection during the vote. That does not matter, because they, along with MSPs voting from home, can let the moderator know and she will allow them to cast their vote in person or over the telephone. Those votes are broadcast in the chamber.
The incident gives me a chance to show you the interior of Holyrood, where MSPs meet:
The day before the Holyrood vote, MPs in Westminster debated the implemention vaccine passports for England.
Nadhim Zahawi, the vaccines minister, gave a statement about the plans. It did not go well for him.
MPs — including his fellow Conservatives — quoted his previous statements in which he said the passports would not be implemented domestically.
William Wragg (Con), a member of the awkward squad of backbenchers, chided Zahawi (emphases mine):
What a load of rubbish. I do not believe that my hon. Friend believes a word he just uttered, because I remember him stating very persuasively my position, which we shared at the time, that this measure would be discriminatory. Yet he is sent to the Dispatch Box to defend the indefensible. We in this House seem prepared to have a needless fight over this issue. It is completely unnecessary. We all agree that people should be encouraged to have the vaccine, and I again encourage everybody to do so, but to go down this route, which is overtly discriminatory, will be utterly damaging to the fabric of society.
Zahawi replied:
I am grateful to my hon. Friend, who has made his view clear to me on many occasions. It pains me to have to take a step like this, which we do not take lightly, but the flipside to that is that if we do not and the virus causes super-spreader events in nightclubs and I have to stand at the Dispatch Box and announce to the House that we have to close the sector, that would be much more painful to me.
Mark Harper, another Conservative who has opposed coronavirus restrictions, voiced his disapproval:
I have to say that I agree with the Chairman of the Public Administration and Constitutional Affairs Committee, my hon. Friend the Member for Hazel Grove (Mr Wragg). The Minister set out earlier this year that this policy was discriminatory. He was right then and that remains the case. It is a discriminatory policy. The vaccines are fantastically effective at reducing hospitalisation and death. They are very much less effective in reducing transmission of the Delta variant. This is a pointless policy with damaging effects. I am afraid that the Minister is picking an unnecessary fight with his own colleagues. I say to him that the Government should think again. The Leader of the House has been clear that we do not believe—the Government do not believe—that this policy is necessary for us to meet here in a crowded place. Let us not have one rule for Members of Parliament and another rule for everybody else. Drop this policy.
Zahawi replied, saying he hoped the vaccine passports would be temporary:
This is not something that we enter into lightly, but it is part of our armoury to help us transition over the winter months from pandemic to endemic status. I hope to be able to stand at this Dispatch Box very soon after that and be able to share with the House that we do not need to do this any more as we will be dealing with the virus through an annual vaccination programme.
An SNP MP hoped there would be proportionality:
I pay tribute to all those involved in the vaccination programme. It has been extraordinary. In Scotland, we have 4.1 million adults with a first dose and almost 4 million with a second dose, which means that north of 90% of all adults have had at least one dose. It is a fantastic result across the UK since last December, but the pandemic is not over. Lives are still at risk and the pressures on the NHS are very real, so we in Scotland are introducing a vaccine passport, but, broadly, it will be limited to nightclubs, outdoor standing events with more than 4,000 people and any event with more than 10,000 people. While the rules in England may be slightly different, I hope that they are as proportionate as that.
Zahawi said that more details would be forthcoming.
Zahawi's voice faltered several times during the debate:
It pains me to have to stand at the Dispatch Box and implement something that goes against the DNA of this Minister and his Prime Minister, but we are living through difficult and unprecedented times. As one of the major economies of the world, our four nations have done an incredible job of implementing the vaccination programme. This is a precautionary measure to ensure that we can sustainably maintain the opening of all sectors of the economy.
A Liberal Democrat MP, Munira Wilson, picked up on Zahawi's delivery:
I almost feel sorry for the Minister because he really is struggling to defend this policy. However, he has failed to answer the fundamental question posed by my right hon. Friend the Member for Orkney and Shetland (Mr Carmichael) about this deeply illiberal, discriminatory and unnecessary policy: will this House get a vote on the implementation of covid vaccine passports—yes or no?
Zahawi answered:
There will be appropriate parliamentary scrutiny, as I have said today and in the past.
Not one MP approved of the proposed policy measure in the debate.
On Friday, September 10, news emerged that, if implemented, vaccine passports could open the way for sweeping powers. They could eventually become a national ID 'card'. The Telegraph's Madeline Grant tweeted:
The Telegraph's news that day cited an article from The Sun saying that we might have to have a vaccine passport to go to the pub:
Britons could be required to show vaccine passports at more businesses, the Culture Secretary has suggested amid reports the Prime Minister is preparing to unleash a "toolbox" of contingency measures. 
The Government is set to push ahead with mandatory Covid certification for nightclubs at the end of the month.
But The Sun reports that this will be widened to include other venues such as stadiums and pubs, which will be announced next week by Boris Johnson as part of plans to control the virus through the autumn and winter. 
Oliver Dowden told Sky News: "We will be looking at bringing in certification for nightclubs at end of the month.
"If there is a need to further extend that certification according to the public health need, we will look at doing so but we're always reluctant to impose more restrictions on businesses unless we really need to."
However, having voted in the unpopular increase in National Insurance contributions and the poll result showing a Labour lead for the first time since January, the Government reconsidered their stance on vaccine passports.
On Sunday, September 12, Health Secretary Sajid Javid appeared on the BBC's Andrew Marr Show to say that vaccine passports in England will not be going ahead. I would add 'for now', because this Government is on a right merry-go-round with regard to coronavirus policies:
Mark Harper MP welcomed the news:
Even Public Health England (PHE) statistics show two inoculations (I use the term advisedly) offer little protection:
TalkRADIO's Julia Hartley-Brewer points out that vaccine passports cannot save lives and are discriminatory:
Yet, Scotland's First Minister Nicola Sturgeon insists the decision to implement them north of the border is the right thing to do:
However, one of Scotland's coronavirus advisers, behavioural psychologist Stephen Reicher implied that England, not Scotland, made the right decision:
Guido Fawkes has a quote from Reicher (emphases in the original):
They are a double edged sword. Passports accelerate uptake in the willing but accentuate opposition in the sceptical. They increase safety but can increase complacency.
Quite a departure from Sturgeon's claim that they "have part to play". At least she insisted they were "a very limited scheme"…
Scotland could still backtrack on vaccine passports, as their September 9 vote was on a motion only, not legislation:
It is good to see that politicians are taking note of the public mood — for once.
Last Friday's post was about Matt Hancock's fall from grace as Health Secretary as featured on the front page of The Sun.
The Queen had lost confidence in him before then, as my post explains, covered in another front page feature, in The Times.
Hancock's final 48 hours as health secretary were pivotal, not only for his political but also his personal life.
Thursday, June 24
The Sun allegedly contacted Hancock to ask him if he had any comment before they published the compromising photo of him in a steamy embrace with a female aide.
Hancock went home that evening and dropped a life-changing bombshell on his wife and youngest child. 
On Sunday, the Mail reported (emphases mine):
Mother-of-three Martha was reportedly blissfully unaware of her husband's infidelity until he broke the news to her on Thursday night when it became clear the footage would be published the next day.  
And he reportedly even woke up the couple's youngest child, aged eight, to tell him he was leaving. 
How unspeakably cruel.
My commiserations to both — as well as to his two other children.
Apparently, Hancock is serious:
Friday, June 25
On Friday, YouGov and Savanta ComRes took snap polls to test public opinion on The Sun's revelations about Hancock.
It was clear that this representative portion of the public were deeply unhappy and thought he should resign.
These were YouGov's results:
Savanta ComRes found that 46% of Conservative voters thought Hancock should resign:
The full video of Hancock's illicit embrace became available online.
A number of newspaper columnists expressed their disgust with Hancock's hypocrisy.
The Telegraph's Emily Hill wrote:
Four days after Freedom Day failed to dawn, what fun it is for the masses who must continue to abide by the Minister's absurd rules to see this! Dancing inside at a wedding – verboten. Nightclubs – verboten. Standing at the bar in a pub talking to perfect strangers – verboten. It's as if they don't want the young and fit and healthy to mate anymore. Sex privileges, it seems, are reserved for middle-aged men in Westminster while the rest of us can only watch, helpless, wondering how much their cheating is costing the taxpayer.
… But it is now the afternoon and Hancock has merely cancelled his appearance at a vaccine centre while Grant Shapps [Secretary of State for Transport] was sent out to inform us: "First of all, I think the actual issue is entirely personal for Matt Hancock." Seconds later he stated: "whatever the rules are, the rules will have to be followed" in relation to the ministerial code. This makes hypocrites of much of the Government, not to mention every world leader who flouted social distancing rules so publicly at the G7 summit.
The Telegraph's Alison Pearson pointed out how much the British public has sacrificed in personal relationships over the past year and a bit because of Hancock's restrictions:
Thousands of people posted reactions on social media. Some were bitterly mocking the official mantras: "Hands, Face, Back to My Place". "Saving Lives, Shagging Wives".
Others were simply devastating: "I wasn't even allowed to kiss my dying father because of Hancock."
The anger and disbelief were palpable. Was this really the minister who told us on the 17th May that, after fourteen months of physical and emotional self-denial, we were free to hug our loved ones, when, a fortnight earlier, he'd been giving mouth-to-mouth to some glamorous chum he'd put on the public payroll? Knowing Hancock, he'd call it First Aide.
We are all humble sinners and a man or woman's private peccadillos shouldn't disqualify them from doing their job. But no such understanding or humanity – not a sliver of mercy – has been shown by the Secretary of State or this Government to members of the public who have broken often cruel and arbitrary rules. Remember how we watched in horror as police arrested a retired nurse as she tried to drive her 97-year-old mother away from a care home. Hundreds of thousands of people have departed this life without a last touch or kiss from their best beloveds because the restrictions forbade it so relatives sobbed in the carpark because Matt Hancock said it must be so. Almost 30,000 children have been put on anti-depressants yet just one positive test (without any Covid symptoms) can still send an entire year group home to self-isolate for ten lonely days. Parents know this is insanity, but they must suck it up because that prating popinjay Hancock tells them it's vital to keep us "safe"…
If I had a gasket left to blow it would have exploded when Culture and Sports minister John Whittingdale explained this week how up to 3,000 Uefa officials will be allowed to arrive in the UK, without quarantine, for the Euro semis and finals. "We've always said that for some people who are important…", said the hapless minister, accounting for the fact that normal people would be held to different standards.
"All animals are equal but some animals are more equal than others." I never ever thought George Orwell's satirical take in Animal Farm on an arrogant, unaccountable elite patronising the masses would apply in our country. More fool me. We're all in this together, eh, Matt? …

Trust me, it's not closed. There are millions of us, and we are raging now, and we will not allow it to be closed. If the Government permits one law for Hancock and "important people" and another for the rest of us then it is morally bankrupt. Boris must act this very day to restore the people's faith, to prove that we haven't been mugs.
Fraser Nelson, also writing for the Telegraph, pointed out how Hancock insisted on following his draconian rules, therefore, he should not expect privacy now:
Mr Hancock has always been one of the most emphatic for the rules. In internal government debates, he has invariably pushed for the toughest restrictions and wanted 10-year jail sentences as a penalty for trying to dodge draconian quarantine rules. "I make no apologies for the strength of these measures," he said: they'd target a "minority who don't want to follow the rules." Who, presumably, he thinks, deserve everything coming their way. When two women were fined by police for walking together, Mr Hancock was unforgiving. "Every time you try to flex the rules,' he said, "that could be fatal" …
This is the irony in his request on Friday for "privacy for my family on this personal matter" now. There is no doubt his family deserves it. But a great many other families would have been grateful for more privacy over the last 15 months. Instead, the Tory Government decided to legislate for what people do in their own homes. And in so doing, set up a system where people came to worry that they'd be reported to the police – perhaps by their neighbours – if they stretched the rules by inviting children over to play in their back gardens. Greater Manchester Police issued a statement boasting that they had raided a family home to break up a child's birthday party.
Sweden managed to fight back two Covid waves while respecting privacy and civil liberty. There are bans on mass gatherings, and a rule of eight for public places. But no rules would apply inside anyone's property, where they had sovereignty. Government would not come through your front door: in Sweden, your home is your castle. It wasn't so long ago when this respect for privacy summed up civic life in Britain.
When Mr Hancock started issuing advice on where we should hug (embracing outside, he said, was better than inside) alarm bells ought to have been ringing in Number 10. It was a sign that the Government machine had gone way out of control, losing any sense of its remit or boundaries. Number 10 should have stepped in, and perhaps asked for a study on the efficacy of the intrusions or work of Project Fear: the blood-curdling posters showing Covid victims on their deathbeds. If there was no proof that the campaign was making a difference, they could have been told to change tack …
Paul Waugh of HuffPost dug up a quote from April 2020 (and a 2021 photo), showing how dictatorial Hancock was:
Conservatives in Parliament began complaining about Hancock. Christopher Hope, writing for the Telegraph, reported:
Baroness Foster of Oxton, a Tory peer, accused Mr Hancock on Twitter of having "used emergency powers to impose these punitive restrictions leading to horrendous consequences across society without debate yet ignored them himself & at work!"
Backbench Conservative MPs contacted their whips about the Health Secretary. One texted: "You don't need me to tell you what I think." Another said that "children have missed out in so many ways" and that Mr Hancock's behaviour was "so hypocritical", while a third MP said the Government "is looking ridiculous now, I am sorry to say".
Oddly, the Shadow (Opposition) Health Minister Jonathan Ashworth was silent.
The day ended with The Sun's Harry Cole appearing on the BBC's Newsnight:
Saturday, June 26
The Telegraph had running live coverage of the Hancock debacle. Excerpts follow.
Coverage began at 9:01 a.m.:
Tory MPs urged Boris Johnson to "pull the plug" on Mr Hancock and expressed their frustration to party whips over the Health Secretary's "hypocritical" behaviour …
A senior government source said public reaction was being monitored and could determine Mr Hancock's fate.
At 9:30:
The Telegraph understands Mr Hancock had no idea the camera existed when it captured him kissing adviser Gina Coladangelo, and government sources said it was "unheard of" for cameras to be installed in ministers' offices.
It raises the possibility that the camera was deliberately placed by someone with access to his office with the intention of catching the pair cheating on their spouses and breaking Covid rules. It is the first time a Cabinet minister has been filmed in their own office without their knowledge.
In a further twist, the Department of Health and Social Care's offices use CCTV cameras made by the Chinese company Hikvision, which is banned in the US because of national security concerns.
At 10:20:
A healthcare company which employs as a senior director the brother of the aide Matt Hancock was pictured kissing has insisted it had never benefited from the connection to the Health Secretary.
Reports suggested Roberto Coladangelo, strategy director at Partnering Health Limited (PHL Group), was the brother of Gina Coladangelo, a familial connection later confirmed.
At 11:06:
The Health Secretary is under mounting political pressure this morning after a video was published of him hugging and embracing Gina Coladangelo, a non-executive director in his department, in early May.
At the time, hugging and socialising indoors with people outside one's household was banned.
But according to The Sun, they have been "all over each other" again this week in the same ninth-floor office of the Department of Health and Social Care.
At 11:19:
Duncan Baker, Conservative MP for North Norfolk, has called for Matt Hancock to resign.
Mr Baker, who was elected in 2019, is believed to be the first Tory MP to openly call for Mr Hancock to go and told his local newspaper the Eastern Daily Press: "In my view people in high public office and great positions of responsibility should act with the appropriate morals and ethics that come with that role …
"I will not in any shape condone this behaviour and I have in the strongest possible terms told the Government what I think."
Duncan Baker was not alone. Three other Conservative MPs spoke out against Hancock — Esther McVey, William Wragg and Sir Christopher Chope:
Sir Christopher told the Dorset paper, the Daily Echo:
"I think that he should resign rather than be sacked because this should actually be an issue for him and his conscience.
"One of the benefits of having been around for a long time is that I've seen this sort of thing before and the strength of feeling is such, within the party and outside,  that this will not simply go away. 
"The sooner he resigns the better so we can have a new secretary for health who commands public respect.
"Hancock is finished.
"The sooner he goes the sooner he can be rehabilitated."
That afternoon, Hancock and Prime Minister Boris Johnson had a conversation. Hancock wrote a letter of resignation. Boris responded with a written reply:
Around 6 p.m., Hancock announced his resignation via a personal video:
Shadow Health Secretary Jonathan Ashworth said that Boris should have sacked Hancock:
However, given Boris's philandering, that would have been hypocritical.
Also, Hancock will now return to the backbenches. Boris will want to keep him sweet. Even I can figure that out.
Around two hours later, it was announced that Sajid Javid would be Hancock's replacement. Javid has been Home Secretary and Chancellor of the Exchequer, so he will be comfortable with another post in the Cabinet.
This means that Boris's expected reshuffle will not now take place until perhaps later in the year. A smart move:
This thread summarises Javid's career. He is the son of a bus driver. His teachers told him that he should pursue television set repair as a career. Were they ever wrong:
Dominic Cummings was quick to react, blaming Boris's wife Carrie for the appointment. She had at one time worked for Javid. Cummings said he himself had 'tricked' Boris into firing Javid from Her Majesty's Treasury (HMT):
Sky News's Beth Rigby appeared outside of No. 10 late on Saturday:
Beth has some nerve. She was suspended from Sky News for a few months for having revelled in a non-coronavirus-compliant way at her colleague Kay Burley's 60th birthday party evening in central London:
Sunday, June 27
Newspaper editors must have been pulling out their hair in changing their front pages for Sunday.
The Sun went for a play on words (matt paint):
The Mirror had the same idea, adding that his aide has quit her job, too:
The Times had a front page article adding that Hancock used a personal Gmail account to conduct Department of Health business. Apparently it's done now, but any of those emails are subject to FOIA requests with regard to Government business. It also means that the Government might not be able to get a trail of all of his activity with regard to contracts:
The Express said that Conservative donors threatened to stop contributions if Hancock stayed in office:
I will stop there for now.
The Sunday articles and news programmes had much more to explore.
For now, it looks as if Sajid Javid has a more libertarian approach to handling the virus and wants restrictions lifted as soon as practicable.
Yesterday's post was about Prime Minister Boris Johnson's cancellation of England's Christmas celebrations.
Not surprisingly, there was quite a bit of fallout on Sunday, less than 24 hours after he made the announcement at a press conference.
Before I get into that, here is a bit of context from last week, before the cancellation of Christmas.
Dan Wootton from The Sun and talkRADIO pointed out that Boris, his Cabinet and the SAGE scientists love lockdown:
Barrister Francis Hoar says that asymptomatic transmission of the virus is a falsehood:
Lockdown's effect on the economy — especially at Christmas — is highly damaging:
This diagram, which has been going viral, is one that must be carefully read and digested:
Here it is in full: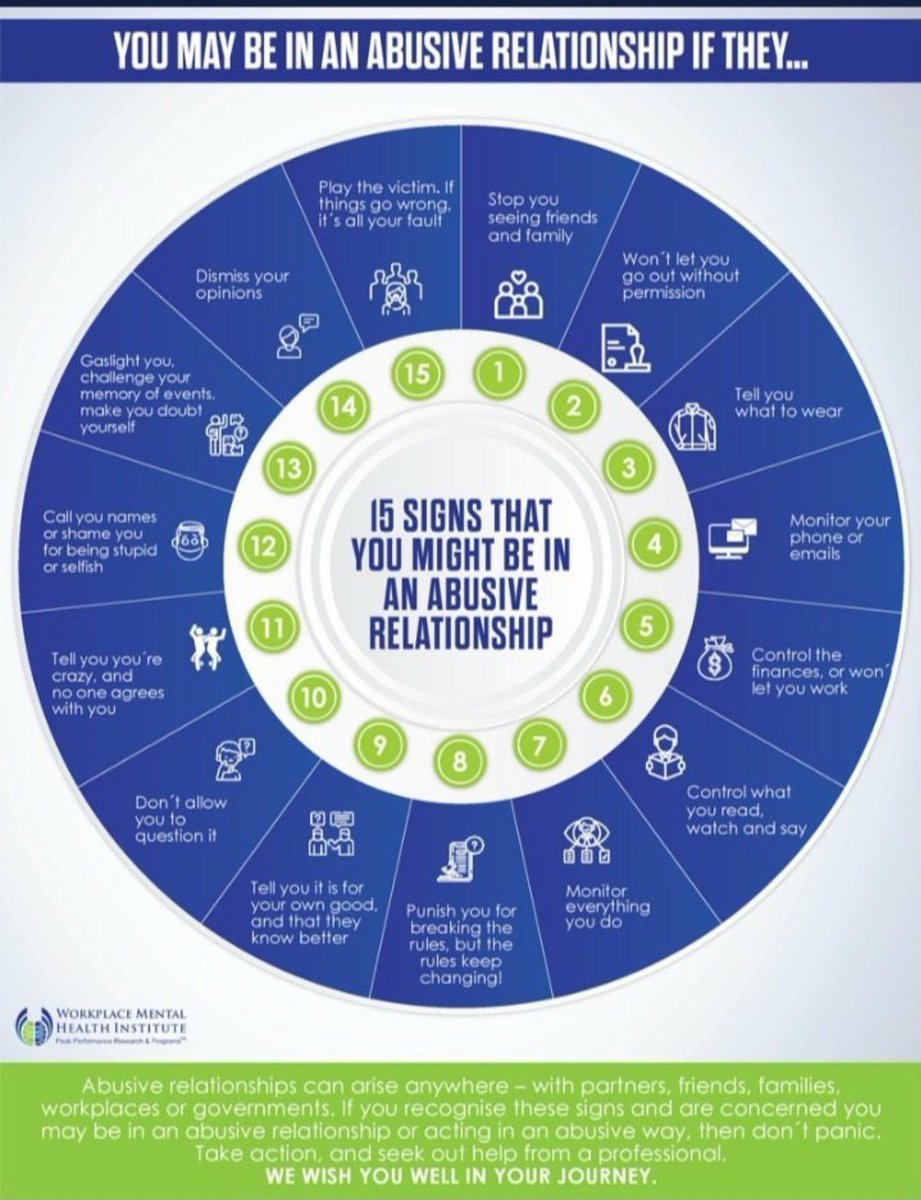 The next sequence of tweets from Francis Hoar followed Boris's press conference on Saturday, December 19:
He had a go at Matt Hancock — excellent:
Telegraph cartoonist Bob Moran's reacted strongly to Boris's announcement:
A pathologist agrees:
Earlier on Saturday … the media already knew about Tier 4
Once again, someone working for the Government leaked lockdown plans to the media.
This has happened throughout the year, with MPs understandably angry that they were not told first. They should be told first because, by rights, they should be voting on such measures.
Boris and Matt Hancock have enforced a measure that will have no scrutiny, as MPs left for Christmas recess at the end of the day on Thursday, December 17.
The news emerged in the Daily Mail, somewhat obscured in an article about allegedly faulty home testing kits for COVID-19 (emphases mine):
Officials are said to be planning a draconian Tier Four regime which would see shops shut and commuters ordered to work from home. 
They are alarmed by a surge in virus cases since the second lockdown ended more than two weeks ago. 
A Government source told the Daily Mail last night that the Tier Four proposal was back on the table after being rejected by ministers last month.  
'We are not there yet but we are clearly in a worrying situation,' the insider said.
'It probably starts with closing non-essential retail and strengthening the work from home message.
'But there are lots of things you could add to that – it's still early days.' Other sectors likely to be considered for closure in Tier Four include gyms, swimming pools and hairdressers.  
That's exactly what Boris announced.
This news travelled quickly on Saturday before the press conference. Publican Adam Brooks tweeted:
It doesn't matter what the public think about another lockdown. By now, we all know it's crippling the economy:
Yet, it seems our excess deaths are no greater than in years past:
This is what will happen:
The Government do not care.
Don't think you can protest, either. The police will be out in force, at least in London. This protest took place before the press conference:
During the press conference later that day, Boris and SAGE's Prof Chris Whitty and Sir Patrick Vallance spoke of the mutating virus. What if it were modelled on a computer?
How much do we really need to worry?
Dr Yardley Yeadon is a pharmacologist and worked for Pfizer for many years as their Vice President of Respiratory Research. He is sceptical:
A consultant neurologist also objects to lockdown:
He retweeted this photo of a railway station in central London:
He commented:
Conservative rebel MPs are angry
On Sunday, December 20, the Mail on Sunday (MoS)reported that Conservative rebel MPs were deeply unhappy with Boris's announcement.
Among them was Mark Harper, one of my favourites.
The MoS article stated:
Mark Harper, the chairman of the Covid Recovery Group of Tory MPs which has been highly critical of the Government's strategy, called for Parliament be recalled so MPs could debate and vote on the changes. 
'Given the 3 tier system and the initial Christmas household rules were expressly authorised by the House of Commons, these changes must also be put to a vote in the Commons at the earliest opportunity, even if that means a recall of the House,' he said.
Mr Harper called the announcement a 'very sad day', saying that the system of tiered restrictions had 'failed in their goal of slowing the transmission of Covid.' 
'Government is expecting people to sacrifice the chance to share Christmas with family, friends and loved ones, just a few days after promising the opposite,' he continued.
'If the Government wants the support of the public and Parliament, it must publish a clear exit strategy from this nightmarish, cycle of damaging lockdowns and restrictions.'
On Saturday, Harper had tweeted the video of a speech he had made in the Commons recently:
He has often asked Matt Hancock what the exit plan is. Hancock fluffs the question every time, saying 'This is the exit plan', meaning massive vaccine rollout:
William Wragg, another rebel, tweeted his agreement:
He rightly took exception to Matt Hancock's comments on a Sunday news show about the crowded London railway station:
Steve Baker also commented, but on an article in the MoS that the paper edited. Baker and Mark Harper objected to the paper's edits. I agree with the reply:
Below are excerpts from the Harper-Baker article as the latter posted on his website: 'Our response to Covid must be rational and balanced, not driven by panic'. Excerpts follow:
First, we want to know for sure that these restrictions are serving their primary purpose of slowing the spread of Covid. If they are not, we would be failing in our duty to protect people from the disease, to protect the NHS from becoming overwhelmed and needlessly grinding our economy into the dust.
We had a full national lockdown in November. Since early December, 99 per cent of the country has been living under the heightened restrictions of Tiers 2 and 3. New rules yesterday, which were announced on Thursday, forced four to five times as many people across the country into Tier 3 than before the November lockdown.
There is no logic in having a lockdown only for millions more people and businesses to have to live and operate under increasingly severe restrictions afterwards. And it is even harder to stomach when there is no transparency or logic from Government about what the criteria are for moving areas between or down the tiers.
This strategy is clearly failing at breaking the transmission of Covid. If it was succeeding, we would be talking about an exit strategy from repeated lockdowns or about areas moving down the tiers. Right now, the only way is up.
Second, lockdowns and restrictions cause immense social and health damage and have a huge impact on people's livelihoods. From people not presenting for treatment and deteriorating mental health to the impact on young people's education, job prospects and our country's soaring debts, lockdowns and restrictions cost lives. The cure we're prescribing runs the risk of being worse than the disease.
That's why we have repeatedly asked Government for regional cost-benefit analysis showing the non-Covid health impact and the impact on society, people's livelihoods and businesses of all these measures. Are these restrictions saving more lives than they cost? It's a fair and reasonable question for any of us to ask. And this call for data and evidence should have applied to the rules for Christmas too.
Earlier this month, the Government legislated to allow for festive "bubbles" without social distancing over the Christmas period. And now there's been a last minute ditching of these plans and a cancellation of Christmas for vast swathes of the country …
We cannot expect our citizens to tolerate living under a system of laws that changes so frequently, which avoids the usual democratic checks and balances and which is riddled with so much complexity and uncertainty. Any change to the laws on Christmas must be debated and approved by the House of Commons in advance, using a Recall if necessary. Parliament must not be bypassed.
The best Christmas present the Government could give the nation is a different, enduring and sustainable strategy for living with Covid that lasts beyond Christmas, which doesn't ask people to pay a heavy price for their freedom. And that requires an exit strategy.
It's great news that a vaccine is being rolled out to the most at risk groups around the country. But as this work begins, it is imperative that the Government sets out how this will translate into a return to normal in 2021 for us all.
Our final word comes from Matt Hancock, who tells concerned MPs they can vote on these measures in January. Good grief:
Oh, well. What goes around comes around. If I were Boris and Hancock, I wouldn't be so blasé about evading parliamentary scrutiny.
Their actions might come back to bite them someday.
Last week, I wrote about the Brady Amendment, brought by Sir Graham Brady MP to stop the Government ruling 'by decree' when it comes to local coronavirus lockdowns and other measures.
Prime Minister Boris Johnson and Health Secretary Matt Hancock have been appearing at the despatch box to announce these lockdowns and measures without allowing MPs to debate them in the Commons first.
As I wrote then, because Sir Graham and Steve Baker MP were confident they had the numbers for it to pass on Wednesday, September 30:
It's all good news — but only if Speaker of the House Sir Lindsay Hoyle allows Brady to bring the proposed amendment forward for debate.
In the end, conversations took place behind closed doors and the Speaker did not table it for debate.
Here is what happened in the meantime.
On Thursday, September 24, Guido Fawkes posted a copy of it (emphases in the original):
Prior parliamentary scrutiny of major national coronavirus regulations
Line [1], leave out from "expire" to end and add "provided Ministers ensure as far as is reasonably practicable that in the exercise of their powers to tackle the pandemic under the Coronavirus Act 2020 and other primary legislation, including for example Part 2A of the Public Health (Control of Disease) Act 1984, Parliament has an opportunity to debate and to vote upon any secondary legislation with effect in the whole of England or the whole United Kingdom before it comes into effect."
Member's explanatory statement
This amendment appends to the statutory motion, Section 98.2 of the Coronavirus Act, a provision that Parliament shall have the opportunity to debate and vote upon secondary legislation of major national importance before it comes into effect. The amendment makes clear Parliament's intent to renew the powers of the Coronavirus Act with this provision.
Dr Ruth Fox, Director of the Hansard Society, wrote an analysis of it: 'Building on the Brady Amendment: how can Parliament scrutinise Coronavirus regulations more effectively?'
At that point, 46 MPs had signed the amendment. Forty of the MPs are Conservatives.
On Sunday, September 27, the BBC's Andrew Marr interviewed the new leader of the Liberal Democrats, Sir Ed Davey, who said he was 'hugely sympathetic' to the amendment, would 'almost certainly' vote for it and said it doesn't go far enough:
On Monday evening, Steve Baker tweeted to say that the Conservative Whip invited him and other signatories to discuss the matter with Matt Hancock and Leader of the House Jacob Rees-Mogg:
William Wragg (Con) is also one of the good guys. His tweet below met with mixed reactions from the British public:
Bloomberg's economics editor tweeted …
… as did The Spectator's deputy political editor:
Katy Balls's article, 'Is No. 10 about to move on the Brady amendment?'
She wrote, in part (emphases mine):
The critical conversations … have been going on out of sight. As Tory support grows for the Brady amendment — which seeks to give parliament a say on changes to coronavirus restrictions currently covered by emergency laws — government chief whip Mark Spencer has spent his afternoon meeting with would-be Tory rebels.
While it's still unclear whether the amendment will even be selected on Wednesday for a vote (the expectation in government is that it will be ruled out of scope by the Speaker), the size of the potential rebellion has been enough to focus minds …
Former ERG chair Steve Baker described the meeting online as 'cordial and constructive'. The expectation among those rebels who attended today's meeting is that the government is in 'listening mode' and will come back with a proposal in due course. However, while there is room for negotiation here, a red line among many of the leading rebels is that it isn't enough to be given more time for speeches, MPs need a say — they need votes. Up until now, that's something No. 10 has been reluctant to give.
On Tuesday, Guido tweeted:
By that time, 80 Conservative rebels had signed the amendment.
Guido's accompanying post was, as usual, accurate in predicting what would happen on Wednesday. ITV's Robert Peston was spot on (emphases in the original):
By all accounts a deal is close to being struck before Wednesday's vote. Robert Peston reckons Hancock will acquiesce at the Despatch Box tomorrow, and allow MPs to vote on national coronavirus measures – albeit reserving the power to delay the vote until a few days after the imposition of a new restriction in the case of "an emergency". Rebels are holding what specific procedure they would agree to close to their chest, although Steve Baker described yesterday's meeting as "cordial and constructive"…
While the Brady Amendment could still be ruled out of scope by the Speaker on Wednesday instead of being put to a vote, Number 10 has been at pains to communicate that it understands the swelling sense of feeling on its back benches. Guido is told by one senior rebel that they are "confident a solution will be found"…
On Wednesday, September 30, the Speaker sympathetically announced why he rejected the Brady Amendment. However, he also rebuked the Government:
I will now look the the Government to rebuild trust with this house and not treat it with the contempt it has shown.
Here's the video:
He allowed a 90-minute debate that afternoon, followed by a vote, on renewing the Coronavirus Act 2020.
The first part of his statement pertains to the Government and the latter half to the Brady Amendment (emphases mine):
I wish to make a statement about this House's scrutiny of delegated powers during the pandemic, and on the selection of amendments to the motion relating to the Coronavirus Act 2020 later today.
The way in which the Government have exercised their powers to make secondary legislation during this crisis has been totally unsatisfactory. All too often, important statutory instruments have been published a matter of hours before they come into force, and some explanations why important measures have come into effect before they can be laid before this House have been unconvincing; this shows a total disregard for the House.
The Government must make greater efforts to prepare measures more quickly, so that this House can debate and decide upon the most significant measures at the earliest possible point. The use of made affirmative statutory instruments under the urgency procedure gives rise to particular concern. I will give very sympathetic consideration to applications for urgent questions or emergency debates in such cases, requiring Ministers to come to the Dispatch Box to justify the use of such powers.
That last sentence means that Matt Hancock will have to appear at the despatch box to answer questions and allow debate.
Moving along to the debate held that afternoon and to the Brady Amendment:
I hope that all hon. Members will have a chance to express their views through substantive amendable motions on scrutiny of delegated powers, or on the operation of the Coronavirus Act 2020, or both.
I turn now to the motion to be considered later today, which invites the House to make a narrow, binary choice as to whether the temporary provisions of the Coronavirus Act 2020 should or should not expire. Unfortunately, as it is only a 90-minute debate as a proceeding under an Act under Standing Order No. 16, I am disappointed that I cannot give additional time to discuss the issues. I know some Members will be disappointed.
When I became Speaker, I made it clear that I would take decisions on matters relating to procedure guided by professional advice. I have concluded, on the basis of advice that I have received, that any amendment to the motion before the House risks giving rise to uncertainty about the decision the House has taken. This then risks decisions that are rightly the responsibility of Parliament ultimately being determined by the courts. Lack of clarity in such important matters risks undermining the rule of law. I have therefore decided not to select any of the amendments to the motion.
As I hope my earlier comments show, I have not taken this decision lightly. I am looking to the Government to remedy a situation I regard as completely unsatisfactory. I now look to the Government to rebuild the trust with this House and not treat it with the contempt that they have shown.
Matt Hancock introduced the debate of the renewal of the Coronavirus Act 2020 and said:
This has been an unprecedented time. This House has had to do many unprecedented things, many of which have been uncomfortable. I have listened to the concerns raised about scrutiny. As you pointed out earlier, Mr Speaker, there have been times when this pandemic has challenged us all and we have not been able to do this as well as we would have liked. I therefore propose that we change the approach to bringing in urgent measures. I am very grateful to all colleagues we have worked with to come forward with a proposal that will allow us to make decisions and implement them fast, yet also ensure that they are scrutinised properly.
Today, I can confirm to the House that for significant national measures with effect in the whole of England or UK-wide, we will consult Parliament; wherever possible, we will hold votes before such regulations come into force. But of course, responding to the virus means that the Government must act with speed when required, and we cannot hold up urgent regulations that are ​needed to control the virus and save lives. I am sure that no Member of this House would want to limit the Government's ability to take emergency action in the national interest, as we did in March.
We will continue to involve the House in scrutinising our decisions in the way my right hon. Friend the Prime Minister set out last week, with regular statements and debates, and the ability for Members to question the Government's scientific advisers more regularly, gain access to data about their constituencies and join daily calls with my right hon. Friend the Paymaster General. I hope these new arrangements will be welcomed on both sides of the House, and I will continue to listen to colleagues' concerns, as I have tried my best to do throughout.
That said very little. I remain unconvinced.
Sir Graham Brady was the first to respond:
I thank my right hon. Friend for being prepared to listen and for the constructive conversations that we have had over the last couple of weeks. As he said, Members on both sides of the House understand the importance of Ministers having the freedom to act quickly when it is necessary, but we are grateful that he and other members of the Government have understood the importance of proper scrutiny in this place and the benefits that that can bring for better government.
Steve Baker also expressed his thanks.
A few minutes later, Steve Brine (Con) pointed out that some of these dangers to civil liberties come from older legislation:
I thank the Secretary of State very much for the sensible measures the Government have taken today on the involvement and ongoing consent of this House. There is widespread public concern out there about consent and the measures we are imposing on their lives. Just to be clear for the public, and some sectors of the media, watching this debate: many of the restrictions that we are reluctantly having to place on our constituents' lives do not come through the Coronavirus Act 2020; they come through many other pieces of legislation, but primarily the Public Health (Control of Disease) Act 1984.
Mark Harper (Con) asked for more detail on how this new rapprochement would work:
May I just press the Secretary of State? He said in his remarks that the Government will bring forward votes in advance of the measures coming into force on national measures covering the whole of England or the whole of the UK. Obviously, some of the measures that have come into force so far have been quite significant, covering large parts of the country and millions of people. I accept there is a judgment to be made here; can he say a little more about where the line will be drawn about what is brought to this House in advance?
Hancock gave a slippery answer:
In a way my right hon. Friend, who has huge experience in these matters, answers his own question, because of course there is a judgment to be made. We have made a very clear commitment to the process that we will follow, and I hope that over the weeks to come we will demonstrate through our actions and through what we bring forward that we are true to that commitment, which essentially will become a new convention.
'A new convention'! It is standard parliamentary procedure.
Tim Farron (Lib Dem) asked about the seeming inconsistency of social distancing and the harm to certain businesses:
Will he agree, though, that the inconsistent and sometimes nonsensical application of some of the rules is doing damage to some of the businesses that he talks about? In particular, I am thinking of the wedding industry and the many families who have been affected by that. The rule of six surely can apply so that a place that can take many multiples of six could host weddings and give people their special day, and so that it does not kill a vital industry not just in the lakes and the dales, but across the country.
Hancock gave a stock answer about following public health evidence.
Andrew Mitchell (Con) also asked about weddings as well as the events industry:
I have a lot of sympathy with what the Secretary of State is saying, but may I also support what was said by the hon. Member for Westmorland and Lonsdale (Tim Farron), not only about the wedding industry but about the exhibitions and events industry? Will my right hon. Friend at least bear in mind that good sense from careful people who seek to be covid-sensible and compliant would enable him to exercise some flexibility in the very inflexible rules that currently govern those two important industries, which are flat on their backs?
Edward Timpson (Con) was also concerned about wedding venues:
On the 15-person limit at wedding venues, it would help a lot of those in the industry, which is struggling desperately, if they could see the public health evidence and anything else taken into consideration in coming to that judgment. The difference between them and the rest of the hospitality industry does stand out, and they are going to be in a further desperate state for the next six months.
Hancock referred him to the Business Secretary!
Nick Thomas-Symonds responded on behalf of Labour to Hancock's statement.
Sir Graham Brady rose to speak:
Mr Speaker, may I begin by thanking you? Although you gave your reasons earlier for not selecting the amendments in my name and that of 80 other colleagues across the House, you also made your expectations of Government crystal clear. No one could doubt your commitment to upholding the Standing Orders of this House, Mr Speaker, and nor have you left any doubt about your resolve in defending parliamentary democracy and the right of this House to scrutinise and hold Ministers to account.
I am also pleased to be able to thank my right hon. Friend the Secretary of State. Throughout my discussions with him, he has accepted the need to find a better approach to scrutiny and parliamentary approval of coronavirus measures. The new procedure that he has committed the Government to follow shows a genuine understanding of what has been wrong in the past and a real promise of transparency and engagement in the future. I believe the outcome we have reached is in the interests of Parliament, in the interests of better government and, most importantly, it gives the British people reassurance that measures that restrict their liberty, interfere with their family life, and very often threaten their livelihoods will not be implemented without important questions being asked and answers given in advance.
This video is a must watch as Hancock looks absolutely petulant:
Chris Bryant (Lab) asked Brady:
Can the hon. Gentleman tell us what this new procedure is?
Brady replied:
The hon. Gentleman is an expert on procedure, and he will soon get to grips with it. It is the made affirmative procedure, which entails the setting of a commencement date in the future for measures, which will allow for a debate and vote to take place in advance of commencement. The House will therefore have that crucial ability to refuse consent.
It isn't often that I agree with Chris Bryant, but I did here. He came back with this:
But the Government decide.
Brady said:
These things will be brought forward. We have had the assurance, and we will hold the Government to it. The hon. Gentleman will see it very soon.
I will close by thanking those Members across the House who, by supporting my amendment publicly or privately, have helped to achieve what I believe will be an important step forward for all of us.
The Speaker set a three-minute time limit on the rest of the speeches, in order to fit everyone in:
Scotland's Ian Blackford (SNP) banged on for 20 minutes, beginning as follows:
I regret the fact that this is only a 90-minute debate. The Government should have ensured that a more appropriate amount of time was given. In that context, I will not do what I normally do; I apologise to Members, but because of time, I will not be taking interventions. [Hon. Members: "Hooray!"] That is utterly pathetic.
Jim Shannon (DUP) asked about a future vaccine, hoping that its uptake would be voluntary:
Very quickly, one of the issues that has come to my attention—the number of emails has been enormous—is to do with the enforcement of vaccines on those people who do not wish to have them. I personally would take such a vaccine, but others will not. Does my hon. Friend agree that when it comes to vaccines, it should be by choice only?
I couldn't agree more.
Sammy Wilson (DUP) had the best speech, because he wanted to find out more specifics of this 'new convention' of Hancock's. He began by replying to Jim Shannon:
Well, of course, that is an issue that the Government will have to address in the future, if ever a vaccine is found.
The important thing is the frustration that many in the public are experiencing at present. It might not have been totally wiped out, but I believe there certainly would have been far more scrutiny if this House had not just had the ability to listen to statements or ask questions, but had actually had the real sanction that if the Minister did not make a consistent and competent case for the measures that he was introducing, they could be voted down. That is why the demand that there be effective scrutiny by this House is important.
We have listened to what the Minister has said, but I am not convinced that we will see that effective scrutiny; because if I heard him right, first, it would only be for matters that are significant. Now, who will make the judgment on whether the issue is significant? I can tell the Minister that, if I own a business and it is decided that it could be closed down, that is significant; yet we do not know who will make that final decision.
The scrutiny will only be for issues that are national. Sixteen million people are currently affected by a range of local decisions and local restrictions. That, to me, is as bad—half the nation, half the country, is affected—yet according to the Minister's definition today that would not be covered because it would not be a national decision. And, of course, scrutiny will happen where possible. I suppose if the Government wished to escape scrutiny they could always say, "But this has suddenly emerged," even though the data could have been collected days and days before. So who will decide whether it is possible to have the time to do this?
Hancock gave him a deathly stare.
After an intervention, he continued and concluded:
It certainly should not be left to those who have wanted to rush through decisions and those who in the past have wanted to escape scrutiny because the decisions have been illogical and inconsistent, and people cannot understand them, and even some of those who have made the decisions do not understand them and sometimes have a different interpretation.​
This is not just about MPs having a sense of their own importance. This is important if the measures are to have acceptance among the public, because with that kind of scrutiny, with a final vote, at least if we were not convinced that the measures were necessary, if we were not convinced that they would not have disproportionately damaging effects, if we were not convinced that they would actually work, if we were not convinced that the public would understand them, we would have the right to say, "Minister, you cannot proceed with them," and have the opportunity to vote them down. I do not think we have had a convincing assurance from the Secretary of State today about when we would have that kind of role, and if we do not have that kind of role, I do not think that we should support the continuation of these kinds of measures.
In the end — because of Ian Blackford:
Shameful.
After a few more MPs spoke, it was time for Hancock to wrap things up prior to the vote on the extension of the Coronavirus Act 2020.
He gave a very watery response to Sammy Wilson:
I listened with care to the right hon. Member for East Antrim (Sammy Wilson). I urge him to support the Coronavirus Act this evening, not least because he knows, from the commitments I have given, that there will be further chances for both scrutiny and votes on measures in future thanks to the discussions we have had today.
Unfortunately, the Act was renewed: 330-24.
More on this to follow tomorrow.