You are currently browsing the tag archive for the 'Christianity' tag.
A human heartbeat comes earlier than previously thought.
This is further evidence against the popular 'pro-choice' belief that a foetus remains a 'lump of cells' for months on end.
From Breitbart:
A study finds an unborn baby's first heartbeat occurs as early as 16 days after conception.
A research team funded by the British Heart Foundation (BHF) at the University of Oxford says a baby's first heartbeat is now far earlier than was previously understood, reports the Daily Mail.
The objective of the research is to help treat congenital heart disease. However, this points out how early the human foetus begins to develop.
The Daily Mail article explains that researchers (emphases mine):
have demonstrated earlier beating of the heart in mouse embryos which, if extrapolated to the human heart, suggests beating as early as 16 days after conception.
In the study, published today in the scientific journal eLife, researchers studied the developing mouse heart and found that the muscle started to contract as soon as it formed the cardiac crescent – an early stage in heart development. 
In mice, this crescent forms 7.5 days after conception, which is equivalent to day 16 in the human embryo.
Previously, it was thought that the heart started to contract a stage later, when the heart appears as a linear tube.
Congenital heart disease is diagnosed in at least 1 in 180 births, which equates to around 4,000 each year or 12 babies each day, in the UK. 
The researchers ultimately hope that by understanding more about how the heart forms in the womb they will one day be able to prevent heart conditions that arise as a foetus develops.
God has the development of His creatures — including mankind — planned as only He can.
We begin functioning very early. This should put a big question mark around abortion in everyone's mind.
Abortion is the taking of human life.
The ancient Jews never practised abortion. This is why it is not mentioned in the Bible.
When the early Church began to expand into Greece and the Roman Empire, provision had to be made to condemn the practice.
This is how the document known as the Didache ('did-uh-kay') came to be written. Excerpts follow from my post from 2009 (emphases mine):
There appear to be no records or treatises on abortion for social reasons prior to the ancient Greek Empire in its decline. 
Hippocrates — he of the oath which doctors take — made the first mention of the procedure and instructed physicians of the day not to give an expectant mother drinks or potions fatal to the child in the womb.  By the time he devised the Hippocratic Oath, social abortion was becoming more commonplace among the ancient Greeks.
Social abortion continued when the Roman Empire was in its decline.  They were the first to legalise against it.  The Romans ordered the mother into exile.  Those involved with procuring or administering the necessary potion were exiled to an island if they were from the upper classes or sentenced to work in metal mines if they were from lower social classes. 
The early fathers of the Christian Church wrote the Didache which dealt not only with abortion but also other sins, e.g. witchcraft, which were unknown to the Jews.
Author and lecturer Dr Paul L Williams explains the early opprobrium regarding abortion and how it became infused into Roman society:
'You shall not kill an unborn child or murder a newborn infant.' This equation of abortion with homicide was upheld by Tertullian, the father of Latin theology. In his treatise 'On the Veiling of Virgins' (206 A.D.), this Church father railed against women who 'conceal their sinful failures' by committing 'homicide' by means of procured abortions. In 250 A.D., St. Cyprian maintained that abortion represented a crime far worse than 'parricide'.
A century later, the Church in Spain declared abortion a sin of 'double damnation' when it was the result of fornication (pre-marital sex) or adultery.  The guilty woman was forbidden from taking Holy Communion for the rest of her life, including on her deathbed.
Later penalties included those for murderers.  Eventually, any society which had converted to Christianity, like the Visigoths, prohibited abortion.
But, these days, it's a legal 'right'. Some 'progressive' thinkers would like to extend that 'right' to infancy.
Very wrong. Very wrong.
The three-year Lectionary that many Catholics and Protestants hear in public worship gives us a great variety of Holy Scripture.
Yet, it doesn't tell the whole story.
My series Forbidden Bible Verses — ones the Lectionary editors and their clergy omit — examines the passages we do not hear in church. These missing verses are also Essential Bible Verses, ones we should study with care and attention. Often, we find that they carry difficult messages and warnings.
Today's reading is from the English Standard Version with commentary by Matthew Henry and John MacArthur.
16 "Woe to you, blind guides, who say, 'If anyone swears by the temple, it is nothing, but if anyone swears by the gold of the temple, he is bound by his oath.' 17 You blind fools! For which is greater, the gold or the temple that has made the gold sacred? 18 And you say, 'If anyone swears by the altar, it is nothing, but if anyone swears by the gift that is on the altar, he is bound by his oath.' 19 You blind men! For which is greater, the gift or the altar that makes the gift sacred?
—————————————————————————————–
Last week's entry discussed the first of the seven woes that Jesus pronounced on the scribes and Pharisees for their ungodly, false teaching which prevented people from entering the kingdom of heaven.
In today's passage, Jesus takes them to task for their — not Scripture's — tradition on oaths. It was called the Corban, which means 'given to God' and involved a gift or sacrifice on the altar of the temple.
Jesus criticised the Corban (Mark 7:9-13), which I discussed in 2010. Here are the verses (emphases mine):
9And he said to them, "You have a fine way of rejecting the commandment of God in order to establish your tradition! 10For Moses said, 'Honor your father and your mother'; and, 'Whoever reviles father or mother must surely die.' 11But you say, 'If a man tells his father or his mother, "Whatever you would have gained from me is Corban"' (that is, given to God)— 12then you no longer permit him to do anything for his father or mother, 13thus making void the word of God by your tradition that you have handed down. And many such things you do."
This is the explanation of how the Corban worked:
Jesus points out to them that they distorted the commandment of honouring one's father and one's mother. According to the Pharisees, if a child did not wish to obey that commandment, he had a get-out clause (verses 9-10). The child could swear by the gold of the temple and the gift upon the altar — the Corban — that he washed his hands of his parents (verse 11).  Should his parents ask anything of him, all he had to do is say that he made his oath (verses 12 and 13). 
Jesus rebuked the scribes and Pharisees for this practice. In the first woe (Matthew 23:13-15), he called them 'hypocrites'. Here he calls them 'blind guides' (verse 16) and 'fools (verse 17).
'Blind guides' is easily understood in the literal sense but Jesus primarily meant it as being spiritually blind, leading faithful Jews to perdition. In Matthew 15:10-20, He talked about what defiles a person:
10 And he called the people to him and said to them, "Hear and understand: 11 it is not what goes into the mouth that defiles a person, but what comes out of the mouth; this defiles a person."
The Pharisees were offended. Jesus told His disciples:
14 Let them alone; they are blind guides.[a] And if the blind lead the blind, both will fall into a pit."
The spiritual condition of good people following spiritually blind leaders is bad. However, even worse is the condition of such leaders who deliberately deny, scorn or block out the truth from their followers. Their punishment and condemnation will be much the greater.
Jesus pronounced woe on these blind guides for honouring an oath made by the gold of the temple but dismissing one made by the temple (verse 16).
He called them fools because valuing an oath made by gold over one made by the temple made no sense (verse 17). An oath made by gold was only worth anything because it was made in the temple (verses 18, 19).
What they were doing was wrong on three counts. Matthew Henry explains.
First, Corban was not following God's law. It was:
the work of men's hands …

An oath is an appeal to God, to his omniscience and justice and to make this appeal to any creature is to put that creature in the place of God. See Deuteronomy 6:13.
Secondly, they placed a higher obligation on oaths made by gifts and sacrifices to enrich themselves than on an oath by the temple, which brought them no material gain. That said, neither should have been made in the first place:
Here was a double wickedness First, That there were some oaths which they dispensed with, and made light of, and reckoned a man was not bound by to assert the truth, or perform a promise. They ought not to have sworn by the temple or the altar but, when they had so sworn, they were taken in the words of their mouth. That doctrine cannot be of the God of truth which gives countenance to the breach of faith in any case whatsoever. Oaths are edge-tools and are not to be jested with. Secondly, That they preferred the gold before the temple, and the gift before the altar, to encourage people to bring gifts to the altar, and gold to the treasures of the temple, which they hoped to be gainers by. 
Thirdly, they lured many faithful people into their deceitful tradition:
Those who had made gold their hope, and whose eyes were blinded by gifts in secret, were great friends to the Corban …
Looking at Jesus's statement and question about this, we see that He is telling them that without the oaths being made in the temple — God's house — the gold or gift has no meaning. Therefore, how can an oath made by gold be more important than one made in the temple? It is the location — the altar in the temple — that renders the gold holy:
19 You blind men! For which is greater, the gift or the altar that makes the gift sacred?
Henry tells us:
The temple and altar were dedicated to God fixedly, the gold and gift but secondarily.
Henry gives a practical Christian application of this lesson, warning us not to place our good works above or on a par with justification by faith:
Christ is our altar (Hebrews 13:10), our temple (John 2:21) for it is he that sanctifies all our gifts, and puts an acceptableness in them, 1 Peter 2:5. Those that put their own works into the place of Christ's righteousness in justification are guilty of the Pharisees' absurdity, who preferred the gift before the altar.
Where making promises and taking oaths are concerned, John MacArthur cautions us to take them seriously:
Keep your promise. Keep your word. God hates lying. So many Old Testament texts in the Psalms particularly. Let me just call your attention to several just as a point of contact. In Psalm 50, verse 14, "Offer unto God thanksgiving and pay thy vows unto the Most High." Don't make promises you can't keep. Promise to God, keep your promise. Psalm 56:12, "Thy vows are upon me oh God, I will render praises unto thee. I'm bound by my promises to you oh God. I won't break my word." Psalm 61, verse 8 and these are just samples, "So will I sing praise to thy name forever, that I may daily perform my vows." Psalm 66:13, "I will go into the house with burnt offerings. I will pay thee my vows." Psalm 76:11, "Vow and pay unto the Lord your God." And it goes on like that a lot of places in the Old Testament. Keep your word to God. Keep your word to men.
Next week's entry will Jesus's final words on this woe.
Next time: Matthew 23:20-22
The three-year Lectionary that many Catholics and Protestants hear in public worship gives us a great variety of Holy Scripture.
Yet, it doesn't tell the whole story.
My series Forbidden Bible Verses — ones the Lectionary editors and their clergy omit — examines the passages we do not hear in church. These missing verses are also Essential Bible Verses, ones we should study with care and attention. Often, we find that they carry difficult messages and warnings.
Today's reading is from the English Standard Version with commentary by Matthew Henry and John MacArthur.
13 "But woe to you, scribes and Pharisees, hypocrites! For you shut the kingdom of heaven in people's faces. For you neither enter yourselves nor allow those who would enter to go in.[a] 15 Woe to you, scribes and Pharisees, hypocrites! For you travel across sea and land to make a single proselyte, and when he becomes a proselyte, you make him twice as much a child of hell[b] as yourselves.
——————————————————————————————
Last week's entry on Matthew 22:23-33 ended with the final verse of that chapter. The Jewish leaders finally stopped challenging Jesus (emphases mine):
46 And no one was able to answer him a word, nor from that day did anyone dare to ask him any more questions.
Matthew 23 has Jesus's Seven Woes to the scribes and Pharisees, His damning response to them.
Some translations have Eight Woes. Today's verses show two instead of three. The bone of contention is verse 14, which appears in some Bibles, e.g. the King James Version — Matthew Henry's — but not in others, e.g. John MacArthur's:
Woe to you, scribes and Pharisees, hypocrites! For you devour widows' houses and for a pretense you make long prayers; therefore you will receive the greater condemnation
As true as it is, John MacArthur tells us why it is excluded:
… the older manuscripts of the New Testament do not include verse 14, which is to say that if in the early manuscripts you don't have this verse and it shows up in the later manuscripts, it's usually evidence that it was added later. That it wasn't in the original. What is said in verse 14 is true about the Pharisees and scribes. In fact, it looks like a scribe took it out of Mark Chapter 12 and also Luke Chapter 20. Both of those Chapters mention the same kind of things. And probably a well meaning scribe thought that it fit in so well he just took it from Mark and Luke and put it here.
Matthew Henry offers an interesting explanation for this: that the eight woes are
in opposition to the eight beatitudes, Matthew 5:3.
Matthew 23:1-12 recounts our Lord's condemnation of the scribes and the Pharisees. He does not want His disciples to either follow them or act like them. This can be applied to false teachers in the Church:
Then Jesus said to the crowds and to his disciples, 2 "The scribes and the Pharisees sit on Moses' seat, 3 so do and observe whatever they tell you, but not the works they do. For they preach, but do not practice. 4 They tie up heavy burdens, hard to bear,[a] and lay them on people's shoulders, but they themselves are not willing to move them with their finger. 5 They do all their deeds to be seen by others. For they make their phylacteries broad and their fringes long, 6 and they love the place of honor at feasts and the best seats in the synagogues 7 and greetings in the marketplaces and being called rabbi[b] by others. 8 But you are not to be called rabbi, for you have one teacher, and you are all brothers.[c] 9 And call no man your father on earth, for you have one Father, who is in heaven. 10 Neither be called instructors, for you have one instructor, the Christ. 11 The greatest among you shall be your servant. 12 Whoever exalts himself will be humbled, and whoever humbles himself will be exalted.
In verse 13, Jesus pronounces the first woe on them. MacArthur explains woe:
The word woe in the Greek is a most interesting word. It's this word, lie, which doesn't even sound like a word. It sounds more like a painful guttural cry … It's an onomatopoetic word. That is it sounds like its meaning. It is a word that just utters similar to the Hebrew word to howl, which is the word hoi. It's a word used, for example, in the Septuagint to express grief, despair, sorrow, dissatisfaction, pain, and the threat of losing your life. It's used in the New Testament to speak of sorrow, to speak of judgment. It's the mingling of punishment and pity, cursing and compassion.
You could almost translate with the word alas; alas. And that's the word you find in Revelation talking about Babylon in Chapter 18; alas. It's as if to say inevitable judgment is coming, but oh how sad is that inevitable judgment. Judgment then is mingled with pity in the word woe.
In the same verse, He calls them hypocrites, from:
the word hupokrites. It originally came from a term which meant actor. Someone who played a part on a stage. Someone who pretended to be something he wasn't.
And it was a good word that I guess etymologically in its origination, but it came to be a very bad word and finally it came to mean deceiver; deceiver. One who pretends in an evil sense, who acts evilly.
MacArthur has an excellent quote from the late professor of Divinity, William Barclay (1907-1978), who taught at the University of Glasgow:
someone who manifests what he calls "theatrical goodness who parades an outward goodness but inwardly is evil. Who wants people to see him give."
Jesus said that these men were shutting the kingdom of heaven in people's faces. Henry tells us:
that is, they did all they could to keep people from believing in Christ, and so entering into his kingdom.
Jesus added that they do not 'enter' — or believe in Him — but, even worse, prohibited others from doing so. This went all the way back to John the Baptist's ministry, when many Jews were baptised and repented of their sins. The religious leaders never did this and, so, when Jesus began His ministry, dogged him with quarrels and accusations from the start. All of these were designed to discredit Him and discourage the faithful.
MacArthur says:
In other words, this mass of people in Israel were moving toward the kingdom … Repenting of their sin and trying to get their lives right and listening to the preaching of this prophet who confronted their evil lives and called them to obedience. In fact, it says in Chapter 3 of Matthew verse 5, "Then went out to him Jerusalem and all Judea and all the region round about the Jordan and they were baptized by him in the Jordan confessing their sins."
And right then the Pharisees showed up and the Sadducees and he said "oh generation of snakes," you snakes, "who warned you to flee from the wrath to come. Bring forth the fruit of repentance." That's pretty confront[ational] stuff. But He knew why they were there. Here were all these people getting ready to move toward the kingdom and here came the very guys who would slam the door in their face. The false religious leaders. So the picture is one of movement of flow toward the kingdom and these people slammed the door in the faces.
This is the pursuit of the person who's looking for religious answers, who's searching for God, who's searching for some spiritual reality. And they shut up the kingdom. How'd they do that? By denying the word of God, misinterpreting the word of God, denying that Jesus was the Messiah. Denying His deity. Denying salvation by grace. Denying the need for repentance. They shut it in the faces of the people with a works righteousness system that had no place for Jesus Christ.
Now the point that its making here is that false spiritual leaders damn peoples' souls to hell. So you don't deal with this lightly.
In verse 15, Jesus pronounces 'woe' on these 'hypocrites' a second time, this time for travelling far and wide to make converts to the works righteousness system that He came to abolish by fulfilling the Law.
There were two types of proselytes, or converts, in Jesus's time. One was a proselyte of 'the gate', which meant that the person took part in religious worship with the Jews. The second was a proselyte of 'righteousness', which meant that he fully adhered to Mosaic Law and became a full convert, which included circumcision. There were more proselytes of the gate than those of righteousness for obvious reasons. However, this is why the Pharisees widened their net to travel so extensively in search of those who would enter fully into their religious system.
Jesus fully condemned this because of all the zealotry it brings with it:
you make him twice as much a child of hell[b] as yourselves.
MacArthur explains:
Have you ever noticed that a convert to a cult is more zealous and aggressive for the cult than somebody raised in it? That's pretty much routine. That's almost true of anything. That can be said of Christianity. Very frequently people saved out of the world and brought into Christ from an ungodly, un-Christlike background are more zealous for their newfound faith than people that are raised up in it.
There's something about that tremendous transition that is made. That euphoria of coming into the movement that gives you a great amount of zeal. And so here this new convert is filled with more fanatical zeal for his newfound system than even the ones that brought him in. And naturally there's a euphoria about having discovered what he thinks is the truth and the newness and he's not been in long enough to find out all the problems with it. And he becomes a double son of hell in the sense that he is perverted even beyond his teachers. And more zealous even than they are. And so they make a spiritual convert who turns out to be perverted instead of finding God, instead of finding heaven, he becomes a son of hell.
This extended into the Apostolic Age, the time of the Apostles' ministries. Henry reminds us:
In fury against Christianity the proselytes readily imbibed the principles which their crafty leaders were not wanting to possess them with, and so became extremely hot against the truth. The most bitter enemies the apostles met with in all places were the Hellenist Jews, who were mostly proselytes …
However, St Paul was a Pharisee by upbringing and was every bit as zealous. He took his persecution to distant places before his Damascene conversion, effected directly through Christ Himself (verses 14, 15). Acts 26 records his testimony before King Agrippa:
4 "My manner of life from my youth, spent from the beginning among my own nation and in Jerusalem, is known by all the Jews. 5 They have known for a long time, if they are willing to testify, that according to the strictest party of our religion I have lived as a Pharisee. 6 And now I stand here on trial because of my hope in the promise made by God to our fathers, 7 to which our twelve tribes hope to attain, as they earnestly worship night and day. And for this hope I am accused by Jews, O king! 8 Why is it thought incredible by any of you that God raises the dead?
9 "I myself was convinced that I ought to do many things in opposing the name of Jesus of Nazareth. 10 And I did so in Jerusalem. I not only locked up many of the saints in prison after receiving authority from the chief priests, but when they were put to death I cast my vote against them. 11 And I punished them often in all the synagogues and tried to make them blaspheme, and in raging fury against them I persecuted them even to foreign cities.
Then Paul's dramatic conversion occurred:
21 For this reason the Jews seized me in the temple and tried to kill me. 22 To this day I have had the help that comes from God, and so I stand here testifying both to small and great, saying nothing but what the prophets and Moses said would come to pass: 23 that the Christ must suffer and that, by being the first to rise from the dead, he would proclaim light both to our people and to the Gentiles."
It's difficult to imagine how dire that period, with its physical violence, must have been for those early Christians, suffering at the hands of zealots.
In closing, I wanted to look at the Pharisees' treatment of widows, often taken advantage of. This occurs today as well, including in the Church. Who is more vulnerable than a woman alone, especially one grieving the loss of her husband?
Henry explains what the Pharisees did under the cloak of religiosity and law. They ingratiated themselves to these vulnerable women to gain use or ownership of their property for their own personal gain:
What their wicked practices were they devoured widows' houses, either by quartering themselves and their attendants upon them for entertainment, which must be of the best for men of their figure or by insinuating themselves into their affections, and so getting to be the trustees of their estates, which they could make an easy prey of for who could presume to call such as they were to an account? The thing they aimed at was to enrich themselves and, this being their chief and highest end, all considerations of justice and equity were laid aside, and even widows' houses were sacrificed to this. Widows are of the weaker sex in its weakest state, easily imposed upon and therefore they fastened on them, to make a prey of. They devoured those whom, by the law of God, they were particularly obliged to protect, patronise, and relieve. There is a woe in the Old Testament to those that made widows their prey (Isaiah 10:1,2) and Christ here seconded it with his woe. God is the judge of the widows they are his peculiar care, he establisheth their border (Proverbs 15:25), and espouseth their cause (Exodus 22:22,23) yet these were they whose houses the Pharisees devoured by wholesale so greedy were they to get their bellies filled with the treasures of wickedness! Their devouring denotes not only covetousness, but cruelty in their oppression, described Micah 3:3, They eat the flesh, and flay off the skin. And doubtless they did all this under colour of law for they did it so artfully that it passed uncensured, and did not at all lessen the people's veneration for them.
This reading gives us two practical takeaways for our era.
First, let us not do anything by coercion, forcing people to give their money, property or time to the Church. Leave it for church members to decide if that is what they wish to do. Coercion is no different to works righteousness and legalism.
Secondly, new converts quite rightly are 'on fire for Christ', as I so often read online. However, those who are 'all in' — another commonly used expression — should take care how they present this to their families, especially wives and children. Many who have come to the church from the occult or addiction display an off-putting tendency to push their faith down other people's throats. Their approach in its mildest form looks nutty but, when extreme, has the potential to become threatening and violent.
Coercion and threatening behaviour is not in His Name nor is it evidence of the Gospel of Grace. In fact, it often leads to cultlike allegiances and alliances.
Pray for guidance, discernment and a cool head.
Next time: Matthew 23:16-19
The three-year Lectionary that many Catholics and Protestants hear in public worship gives us a great variety of Holy Scripture.
Yet, it doesn't tell the whole story.
My series Forbidden Bible Verses — ones the Lectionary editors and their clergy omit — examines the passages we do not hear in church. These missing verses are also Essential Bible Verses, ones we should study with care and attention. Often, we find that they carry difficult messages and warnings.
Today's reading is from the English Standard Version with commentary by Matthew Henry and John MacArthur.
Sadducees Ask About the Resurrection
23 The same day Sadducees came to him, who say that there is no resurrection, and they asked him a question, 24 saying, "Teacher, Moses said, 'If a man dies having no children, his brother must marry the widow and raise up offspring for his brother.' 25 Now there were seven brothers among us. The first married and died, and having no offspring left his wife to his brother. 26 So too the second and third, down to the seventh. 27 After them all, the woman died. 28 In the resurrection, therefore, of the seven, whose wife will she be? For they all had her."
29 But Jesus answered them, "You are wrong, because you know neither the Scriptures nor the power of God. 30 For in the resurrection they neither marry nor are given in marriage, but are like angels in heaven. 31 And as for the resurrection of the dead, have you not read what was said to you by God: 32 'I am the God of Abraham, and the God of Isaac, and the God of Jacob'? He is not God of the dead, but of the living." 33 And when the crowd heard it, they were astonished at his teaching.
————————————————————————————-
Matthew 22 records the continuation of theological tests from the Jewish hierarchy and Jesus's lessons to them.
These took place on Wednesday of His last Passover, which we commemorate during Holy Week.
Matthew 22:1-14 is the Parable of the Wedding Feast. This is an allegory for God's invitation to share eternal life with Him. The king in Jesus's parable prepared a wedding feast but those he invited turned the celebration down because they were otherwise occupied. Some even killed his servants, the king's messengers. The king then instructed his servants to invite all and sundry, both 'bad and good' (verse 10). One man was not wearing a wedding garment, not because he could not afford one but because he did not care, a reference to the state of our hearts. The king threw him out. Jesus concluded the parable:
13 Then the king said to the attendants, 'Bind him hand and foot and cast him into the outer darkness. In that place there will be weeping and gnashing of teeth.' 14 For many are called, but few are chosen."
Jesus meant that, through Him, God extended an invitation to the Jews to eternal life through belief in His Son the Messiah. The Jews rejected Him, so God invited the Gentiles instead. However, those who do not honour God, like the man not wearing a wedding garment, face His condemnation to eternal death.
It is useful to add that this parable refers to God's condemnation of them and their people in 70 AD with the destruction of the temple.
Matthew Henry gives us the takeaways of the Parable of the Wedding Feast (emphases mine):
… this feast, a heaven upon earth now, and a heaven in heaven shortly. God has prepared it in his counsel, in his covenant.
Gospel calls and offers are represented by an invitation to this feast. Those that make a feast will have guests to grace the feast with. God's guests are the children of men.
… none are excluded but those that exclude themselves … They are bidden to the wedding, that they may go forth to meet the bridegroom for it is the Father's will that all men should honour the Son.
Note, Making light of Christ, and of the great salvation wrought out by him, is the damning sin of the world. Amelesantes—They were careless. Note, Multitudes perish eternally through mere carelessness, who have not any direct aversion, but a prevailing indifference, to the matters of their souls, and an unconcernedness about them.
Observe, Both the city and the country have their temptations, the merchandise in the one, and the farms in the other so that, whatever we have of the world in our hands, our care must be to keep it out of our hearts, lest it come between us and Christ.
The prophets and John the Baptist had been thus abused already, and the apostles and ministers of Christ must count upon the same.
Such were some of you or, some that after their conversion proved bad, that turned not to the Lord with all their heart, but feignedly others that were upright and sincere, and proved of the right class. Ministers, in casting the net of the gospel, enclose both good fish and bad but the Lord knows them that are his.
Observe, This hypocrite was never discovered to be without a wedding garment, till the king himself came in to see the guests. Note, It is God's prerogative to know who are sound at heart in their profession, and who are not. We may be deceived in men, either one way or other but He cannot. The day of judgment will be the great discovering day, when all the guests will be presented to the King …
Those, and those only, who put on the Lord Jesus, that have a Christian temper of mind, and are adorned with Christian graces, who live by faith in Christ, and to whom he is all in all, have the wedding garment.
They who never heard a word of this wedding feast will have more to say for themselves their sin will be more excusable, and their condemnation more tolerable, than theirs who came to the feast without the wedding garment, and so sin against the clearest light and dearest love.
… they are few, very few, that are chosen many called to the wedding feast, but few chosen to the wedding garment, that is, to salvation, by sanctification of the Spirit. This is the strait gate, and narrow way, which few find.
The Pharisees then asked Jesus paying tax to Caesar (verses 15-22). They wanted to trap Him into taking one theological side or the other. The Pharisees despised Roman rule and opposed paying tax to their oppressors. Their theological opponents, the Herodians, supported Roman rule. They did well out of it as a result. The people, in turn, loathed the Herodians.
Here they mocked Jesus by calling Him 'Master' insincerely. Jesus called them out:
18 But Jesus, aware of their malice, said, "Why put me to the test, you hypocrites?
He asked them to produce a coin, which they did. He asked them whose it was, and they replied, 'Caesar's'. He answered them (verse 21):
"Therefore render to Caesar the things that are Caesar's, and to God the things that are God's."
They marvelled at His response and went away.
However, Henry makes this distinction:
Note, There are many in whose eyes Christ is marvellous, and yet not precious. They admire his wisdom, but will not be guided by it, his power, but will not submit to it. They went their way, as persons ashamed, and made an inglorious retreat. The stratagem being defeated, they quitted the field. Note, There is nothing got by contending with Christ.
Then it was the turn of the Sadducees to approach Him, which brings us to today's verses.
There were four groups of Jews in Jesus's time. John MacArthur explains:
Pharisees, Sadducees, Zealots and Essenes. Essenes were sort of hermits down in the desert who spent all their time copying scrolls and most likely copies the Dead Sea Scrolls, which we have found. Then there were the Zealots who were political activists, who were very nationalistic, who were sort of the terrorists, who were giving trouble to Rome. And then there were the Pharisees who were the religionists. And then there were the Sadducees.
And I'll give you a little bit of information about them so you'll understand what's going on here. They were not many in number. They were a very small group. They were extremely wealthy and very influential. They were the aristocratic ruling class in Judaism. They were the highest echelon. In fact, the chief priests, the high priest, the noblest of the priests were Sadducees … The majority of the members of the Sanhedrin, the ruling body in Israel were also Sadducees. So they had great power, they had great influence, they had great prestige, and they also were wealthy because it was they who ran the temple concessions, the money changing, the buying and selling of all sorts of things that went on there were under their power.
They were not popular with the people. First of all rich people who tend to do things for the expediency of their own personal gain don't tend to be very popular. Secondly, their theology was not the theology of the people, for it denied the resurrection. The Pharisees were more popular with the people, and so the conflict between the Pharisees and the Sadducees even added to their unpopularity. They had structural power, they had money power, they gouged the people with the money changing, they gouged the people with the selling and the buying of the animals for the sacrifices, they were not a popular group.
Now politically they were pro Rome, which even added to their unpopularity. They were pro Rome for this reason: they were fat cats …
MacArthur says they were also very literal in their interpretation of Scripture, which helps us make more sense of the hypothetical situation they put forward to Jesus.
Now MacArthur says we do not know how the Sadducees got their name, but Henry did. He tells us:
These heretics were called Sadducees from one Sadoc, a disciple of Antigonus Sochæus, who flourished about two hundred and eighty-four years before our Saviour's birth. They lie under heavy censures among the writers of their own nation, as men of base and debauched conversations, which their principles led them to. As the Pharisees and Essenes seemed to follow Plato and Pythagoras, so the Sadducees were much of the genius of the Epicureans[;] they denied the resurrection, they said, There is no future state, no life after this that, when the body dies, the soul is annihilated, and dies with it that there is no state of rewards or punishments in the other world no judgment to come in heaven or hell. They maintained, that, except God, there is not spirit (Acts 23:8), nothing but matter and motion. They would not own the divine inspiration of the prophets, nor any revelation from heaven, but what God himself spoke upon mount Sinai. 
The Sadducees held that only the Pentateuch — the first five books of the Bible, those credited to Moses — were the only valid Scripture. Everything else — Psalms, prophecies and others — held no validity for them. They also rejected the whole body of Jewish traditions from generations before.
In verse 23, we are told they did not believe in the resurrection of the dead. They presented a scenario to Jesus involving the Mosaic Law which said that a widow must remarry a single brother of her late husband's so that the family lineage — and God's chosen — could continue and multiply (verse 24).
Henry explains:
They suggest the law of Moses in this matter (Matthew 22:24), that the next of kin should marry the widow of him that died childless (Deuteronomy 25:5) we have it practised Ruth 4:5. It was a political law, founded in the particular constitution of the Jewish commonwealth, to preserve the distinction of families and inheritances, of both which there was special care taken in that government.
MacArthur tells us of Ruth:
You remember Elimelech had two sons and Ruth had married one of the sons and that son had died. You remember his name was Obed and there was no child. And along came Boaz into her life and Boaz took her as his wife and raised up a child and we're very interested in that because you must remember that the line of Elimelech was the line of whom, of Messiah. And so that very idea of a near kinsman coming into the line to take up the place of a dead husband to raise up seed fits right into the line of Messiah Himself.
God blessed Boaz and Ruth for their obedience.
On the other hand, God killed Onan for not marrying his widowed sister-in-law. That was before God instituted this law via Moses. Even so, there was a God-given expectation to Jacob's sons — the twelve tribes — that everyone would play a role in their continuance:
You go back into the time before the law in the 38thchapter of Genesis in the time of the household of Judah, the son of Jacob, and you will remember that there was a situation where Onan, you remember the name Onan, Onan refused to comply and to raise up a child to his dead brother's wife, and the Bible said Onan spilled his seed on the ground. He refused to give a child to his brother's wife, to go in and become her husband, and take that role. And it says that God killed him, Genesis 38:8-10. God took his life, because in those early years in the formation of that people and keeping that identification pure that Messiah might come to His people, God maintained these kind of laws so that names and families could be passed on.
MacArthur says it was not clear how strictly this law was applied in Jesus's time, however, it would have been important to the Sadducees. They asked Jesus a mocking question about the afterlife (verses 25-28). What would happen if a woman married all the brothers of one family in succession with no children: whose wife would she be after the resurrection?
Jesus point blank told them they were wrong in their thinking and their question (verse 29), because they knew neither Scripture nor the power of God the Father. MacArthur says:
He really discredits them. You are mistaken and He uses the word planeo. We got our word planet from it. It means to cause to wander, to lead astray and it's in the middle voice reflective. It means you are causing yourself to wander. You are leading yourself astray from the truth. You are mentally cut loose from reality. That's really what He's saying. To put it in the vernacular, you are spaced out.
Because:
Had you known the Scriptures you would have known God promises resurrection. Had you known the power of God you would have known that God can raise people in a state where that's not going to be an issue. If you knew the power of God you would know that He wouldn't recreate people with the same problems here. He's not limited to that, as if God has spent all His creative power on the way we are and can't improve on it? If you knew the power of God and if you knew the Scripture you wouldn't be so spaced out in your thinking.
Jesus then went on to say that when we are resurrected, marriage will be finished; we will be 'like angels in heaven' (verse 30). MacArthur explains:
There will be no two people who have an exclusive relationship. There will be no intimacy in that sense, and I mean that in the sense of marriage. It could even extend from there to friendships. Nobody will be closer to anybody else because we'll all be perfectly close to each other and all perfectly intimate with the living God Himself.
We're not going to be the angels, but be like them. And they were glorious eternal heavenly creatures whose number was fixed who never died and never reproduced. Marriage is necessary in this life for reproduction, preservation, propagation for the race. In [heaven] it will be as unnecessary for us as it is for angels. That's why Luke in his parallel passage says, "We will be equal to the angels." Equally deathless, equally spiritual, equally glorified, equally eternal, who have no longer any need to reproduce.
More importantly, Jesus took the Sadducees apart over their unbelief regarding the resurrection. These men who held the Pentateuch so dearly really didn't know it, because Jesus cited Exodus 3:6 (verses 31, 32).
MacArthur unpacks this for us:
You say, well wait a minute. Is that supposed to be a statement about resurrection? It is. Is indeed a statement about resurrection. He quotes Moses because that's what they demanded and the statement is an emphatic statement. In the Greek it's egome I am, present tense, the God of Abraham, and the God of Isaac, and the God of Jacob. And the argument here is an argument of the verb tense. He doesn't say I was he God of Abraham, I was the God of Isaac, and I was the God of Jacob. You see in Exodus 3:6, Abraham was dead, Isaac was dead, and Jacob was dead already. How then can He say I am the God of Abraham, I am the God of Isaac, I am the God of Jacob, which is exactly what the Hebrew of 3:6 implies?
Well you can see it also in Genesis 26:24, Genesis 28:13, God says I am the God of Abraham and in both of those passages Abraham is already dead. And in Exodus 3:6, Exodus 3;15, Exodus 3:16, Exodus 4:15, God says I'm the God of Abraham, I'm the God of Isaac, I'm the God of Jacob, and they're already dead. And His point then, at the end of the verse, is God is not the God of the dead, but of the living, so if God says I am the God of these people they must be, what, alive, alive. God is not worshipped by corpses. He's not the God of people who don't exist. Who wants to be the God of people who don't exist?
Now note that each is individually singled out there, I am the God of Abraham, and the God of Isaac, and the God of Jacob, and He's talking about personal intimate relationship of each of them. Now the genitive here of the God of, the God of, the God of, can be seen two ways. It could mean this: the God to whom Abraham belongs, the God to whom Isaac belongs, the God to whom Jacob belongs. Or it could mean the God who belongs to Abraham, the God who belongs to Isaac, the God who belongs to Jacob, and I like to see both. I am the God to whom Abraham belongs and who belongs to Abraham. I am the God to whom Isaac belongs and who belongs to Isaac. I am the God to whom Jacob belongs and who belongs to Jacob. In other words, I am the God who continues to have an intimate relationship of life and worship with these who are dead, which means they still must be, what, alive.
When the crowd heard that, they were 'astonished' (verse 33). This is because Jesus was able to answer His enemies perfectly. Remember, most of those people did not recognise Him as their Messiah.
MacArthur says this passage should leave us with three messages about Jesus:
… one, I see here the majestic deity of Jesus.
Second thing I see is His commitment to Scripture.
And thirdly I see his affirmation of resurrection. Whenever I might be prone to doubt the resurrection I'm reminded that Jesus never doubted it for a moment, never for a moment, and affirms here that those who are dead are still alive because God is the God of the living. And so I'm encouraged with another view of Jesus as God, with another view of His dependence on Scripture, with another view of the hope of everlasting life. Instead of them discrediting Him, He discredited them and exposed Himself in all His majesty one more time.
After two more unsuccessful religious tests, Matthew 22 ends with this:
46 And no one was able to answer him a word, nor from that day did anyone dare to ask him any more questions.
Matthew 23 recounts what Jesus did next. He condemned the hierarchy with seven woes.
In closing, there are two parallel accounts of this exchange. Mark 12:18-27, about which I wrote in 2013, is not in the Lectionary. However, Luke's — Luke 20:27-38 — is included.
Next time: Matthew 23:13-15
The three-year Lectionary that many Catholics and Protestants hear in public worship gives us a great variety of Holy Scripture.
Yet, it doesn't tell the whole story.
My series Forbidden Bible Verses — ones the Lectionary editors and their clergy omit — examines the passages we do not hear in church. These missing verses are also Essential Bible Verses, ones we should study with care and attention. Often, we find that they carry difficult messages and warnings.
Today's reading is from the English Standard Version with commentary by Matthew Henry and John MacArthur.
44 And the one who falls on this stone will be broken to pieces; and when it falls on anyone, it will crush him."[e]
45 When the chief priests and the Pharisees heard his parables, they perceived that he was speaking about them. 46 And although they were seeking to arrest him, they feared the crowds, because they held him to be a prophet.
——————————————————————————————–
Today's verses follow on from last week's reading wherein the chief priests and the elders challenge Jesus's authority.
After that challenge, Jesus related two parables to them. The first was the Parable of the Two Sons (Matthew 21:28-32). A father asked his two sons to work in the family vineyard. One initially declined, but decided to obey his father. The second son told his father he would work but did not. Jesus asked the religious leaders which son did the father's will. All said that the first son did. Then, alluding again to John the Baptist's exhortation to baptism and repentance, Jesus said that the tax collectors and prostitutes who took John's call seriously would enter the kingdom of God before they would.
The second story was the Parable of the Tenants (Matthew 21:33-44). The owner of an estate with a vineyard leased the winepress to his tenants and left the country for a period of time. Before he returned, he sent word via his servants that the tenants were to prepare the fruit. The tenants killed or stoned one after another. They even killed the man's son — taking him off the property to do so, just as Jesus was taken out of the gates of Jerusalem for His Crucifixion (Hebrews 13:12-13).
Jesus cited Psalm 118:22-23:
22 The stone that the builders rejected
    has become the cornerstone.[a]
23 This is the Lord's doing;
    it is marvelous in our eyes.
He warned the religious leaders once again, delivering the same lesson as in the Parable of the Two Sons.
He passed judgement on them, saying that the Gentiles would inherit the kingdom of God instead:
43 Therefore I tell you, the kingdom of God will be taken away from you and given to a people producing its fruits. 44 And the one who falls on this stone will be broken to pieces; and when it falls on anyone, it will crush him."[e]
John MacArthur explains:
Jesus says to the leaders of Israel, "You have lost the right to be in the place of blessing." God turned from Israel.
Like they said, let's seize that son and kill him, He is saying whoever tries to seize the Lord Jesus Christ to do harm to Him shall be broken into pieces. You do that to God's Son and that's what God will do to you. He will, in the words of the Jews who responded, He will miserably destroy those wicked men who seized His Son. You fall upon the Lord Jesus Christ to do evil to Him, to do harm to Him and you'll be broken to bits. And then in the final judgment when He falls on you, you'll be crushed to powder. That's what it says. Oh my…strong words, strong words.
MacArthur discusses the phrase in verse 44, 'broken in pieces':
The Greek verb "grind him to powder" couldn't be translated better than that. That's the best translation of it. It's not simply a crushing, but a scattering into nothingness. You do harm to Christ, you seize Christ and kill Him and you'll be broken. And when He comes in judgment, He will crush. A parallel is Daniel 2:34 and 35 where it shows the empires of the world in that image, you remember? And the stone cut out without hands who is Christ smashes that thing. Christ will come as a crushing stone, a judge. And He will judge in a pulverizing eternal judgment those who have rejected Him.
So, the illustration, conclusion, given out of their own mouth. Jesus gives the explanation. And taking their own words that such people ought to be judged and replaced, He says that's what you've done to Jesus Christ, you too will be judged and replaced in the sphere of blessing.
These men knew Jesus was talking about them in those two parables (verse 45). Yet — and yet — they feared the crowds more than He (verse 46). Was the only thing holding them back from arresting Him then and there the wrath of God? No, it was the wrath of … the crowds.
In other words, they feared men more than God. That sums up their whole outlook. They craved the approval and awe of men in everything they did. Yet, they posed as men of God, His representatives on earth.
Their hypocrisy was astonishing.
MacArthur compared them with Herod:
Herod Antipas was afraid to take John and kill him because the people thought he was a prophet. And now they're cowards, they don't want to touch Jesus because the people think He's a prophet and they're afraid. That's the only thing that holds them back. They are so lost…so lost. The Sanhedrin wants Jesus dead but they're afraid. They've just heard the truth about themselves, they could care less. They know He's the Son of God, they don't care about that either. Oh my, what unbelievable unbelief, but it is characteristic of all unbelievers who reject against the truth. So sad.
MacArthur reminds us that the Jews also rejected the prophets of the Old Testament:
They took Jeremiah and threw him into a pit and tradition says ultimately he was stoned. They rejected Ezekiel. Amos had to run for his life. Zechariah was rejected and stoned. Micah was smashed in the face, 1 Kings 22:24 says, by the people who would not hear the message that he gave. And this is the norm, this is how they treated the prophets, the kings and the high priests and the leaders of the people, the religious people. This is how they treated God's prophets.
In a few weeks' time, we will be coming to Matthew 23:31, which is on the same theme. So is Matthew 23:34, which is in the three-year Lectionary and read on the feast day of the martyr St Stephen. MacArthur summarises the overall message:
This is the norm. They have rejected the prophets. They rejected the son and they'll continue to reject, He says. And they did.
This is another warning that God punishes conscious, willful unbelief. Lack of belief in His Son Jesus Christ also brings divine condemnation. This is because He sent Jesus as our Mediator and Advocate with Him.
Equally important in this second half of Matthew 21 is further proof that Jesus gives of His deity. MacArthur tells us (emphases mine):
I believe this is one of the most missed and yet most clear claims to deity that our Lord ever gave. He says here God sent you prophets and then God sent a son. And Mark 12:6, an only son. And so Christ distinguishes Himself as the Son of God, sent from God as different than the prophets. He's not a servant like their servants, he's a son. It is a claim to deity. And in the parable, this is the heir, to him belongs the inheritance, is the implication. This is the son. It is a remarkable claim by Jesus to be the Son of God, a claim for which they wanted Him dead. There's no way around it. He claimed to be the only Son of God, not a prophet like other prophets, not even the best of the prophets. Nothing less will do than that He is the incarnate Son of God. He is either that or He is a false prophet and a liar …
Do you realize that Jesus is here telling them to their face that He knows they'll kill Him? That's right. There's no surprise to Him. He's not a victim. He said, "I am not having My life taken from Me," in John's gospel, "I lay it down of Myself."
That Jesus is not a victim is important to remember, especially on Good Friday. We should make sure that young people and others learning about the faith understand and remember that.
Next time: Matthew 22:23-33
The three-year Lectionary that many Catholics and Protestants hear in public worship gives us a great variety of Holy Scripture.
Yet, it doesn't tell the whole story.
My series Forbidden Bible Verses — ones the Lectionary editors and their clergy omit — examines the passages we do not hear in church. These missing verses are also Essential Bible Verses, ones we should study with care and attention. Often, we find that they carry difficult messages and warnings.
Today's reading is from the English Standard Version with commentary by Matthew Henry and John MacArthur.
The Authority of Jesus Challenged
23 And when he entered the temple, the chief priests and the elders of the people came up to him as he was teaching, and said, "By what authority are you doing these things, and who gave you this authority?" 24 Jesus answered them, "I also will ask you one question, and if you tell me the answer, then I also will tell you by what authority I do these things. 25 The baptism of John, from where did it come? From heaven or from man?" And they discussed it among themselves, saying, "If we say, 'From heaven,' he will say to us, 'Why then did you not believe him?' 26 But if we say, 'From man,' we are afraid of the crowd, for they all hold that John was a prophet." 27 So they answered Jesus, "We do not know." And he said to them, "Neither will I tell you by what authority I do these things."
———————————————————————————————-
We are in the events of Holy Week, which recall Jesus's final Passover on earth.
After Jesus entered Jerusalem — the Triumphal Entry — He cleansed the temple then healed the blind and the lame. He went to Bethany that night and the following day, hungry and finding that a leafy fig tree had no fruit, He cursed it, a portent for the destruction of the temple and a judgement on the Jewish people.
Because it was Passover week, the temple was teeming with faithful Jews. The temple was not just a place of worship but a vast complex of a courtyard and courts, each of which served a particular purpose. Some courts, like the Court of Women, were for every Jew. The rest had increasingly more restricted access up to the Holy of Holies, where only a few designated priests were permitted.
John MacArthur says:
That temple had a tremendous courtyard…huge courtyard. And surrounding it were these high walls and pillars. And in among those pillars were porches and colonnades and porticos and people would mill all about, especially at Passover, the place would be filled with people and especially having been cleansed. That would invite even more people. And then when Jesus came who had cleansed it, no doubt it was just teeming with people.
Jesus spent His final days teaching at the temple, as He did on this particular day (verse 23).
Matthew Henry points out:
Now that Christ taught in the temple, that scripture was fulfilled (Isaiah 2:3), Let us go up to the house of the Lord, and he will teach us his ways. The priests of old often taught there the good knowledge of the Lord but they never had such a teacher as this.
The parallel versions of this account are found in Mark 11:27-33, about which I wrote in 2012, and Luke 20:1-8, discussed in 2014.
Luke 20:1 tells us He:
was teaching the people in the temple and preaching the gospel
when the Jewish religious authorities approached Him asking him by whose 'authority' He 'was doing these things' (Matthew 21:23). They implied that He did not receive any authority — permission and power — via ordination from the Sanhedrin.
Jesus responded in rabbinical style, asking them a question (verse 24). By whose authority did John the Baptist baptise (verse 25)? Man's authority or God's?
He was confronting a big group of men. The temple had all sorts of priests and elders, many of whom were charged with specific functions, even down to overseeing the bakery for the showbread and the salt used in various ceremonies. MacArthur tells us:
Now, you've got to understand who this gang is. This is a big group. First of all, Matthew says the chief priests and the elders, and those are very general terms to engulf a whole group of people. The chief priests would include all the priests. That would mean the high priests, perhaps Caiaphas and Annas who was behind the scenes. That would include the captain of the temple who was second in command, he was in charge of all the worship, he was able to arrest people who did violate the temple rules, as we find in Acts 5 when he arrested the Apostles. The captain of the temple was an office from which the high priest was elected. If the high priest was ill on the Day of Atonement or couldn't serve, then the captain of the temple was elevated to that role. So it was like being vice-president.
And then under him came the priests of the weekly course of which there were twenty-four of those who offered sacrifice and carried out ceremony. And then there were the priests of the daily course and there were 156 of those. And then there were ordinary…what was called overseer priests who had charge of the keys and the doors and the gates and little areas of administrative responsibility. And then there were the treasurer types who cared for the money, collected the money. And history tells us that these last two categories of overseers and treasurers could be divided into all kinds of people …
And then you probably had other priests. And then you had the non-priests, the rabbis and the scribes. And there's a large group of guys involved in wanting to bring Jesus' ministry to a fast stop.
Returning to Jesus's question about John the Baptist, the hierarchy confronting Him knew they were in a difficult position. The Jewish faithful — the people — knew that John the Baptist was a prophet. Many went to receive his baptism in advance of the Messiah. Gentiles, including some Romans, also received it. Therefore, if the chief priests and elders answered that John had heavenly authority, Jesus would ask (verse 25):
Why then did you not believe him?
Neither could they say that John's authority came from man, because the faithful recognised him as a prophet. Just as the people feared these men, so they, in turn, feared them (verse 26). They did not want a mob uprising that would threaten their power structure.
These men knew the truth. For their own worldly purposes, however, they refused to acknowledge it. MacArthur explains (emphases mine):
These guys were trained at ignoring facts. They had trained themselves at that. It didn't matter what the evidence was, they could ignore it. It didn't matter what Jesus said, it didn't matter what He did, didn't matter how powerful His miracles were, how utterly inexplicable they were on a human basis, how utterly unanswerable was His teaching, they still refused to believe. You remember in John 5, He heals the man at the pool of Bethsaida and He's all finished healing the guy and it says, "Therefore did the Jews persecute Jesus and sought to slay Him." They wanted Him dead instead of saying He has the power of God, He can heal, He must be the Messiah John spoke of, they wanted Him dead.
John chapter 9, they met a blind man, Jesus made the blind man see. And they said to him, "Well, who is He and where is He from?" And the blind man says, "It's a strange thing that you don't know who He is or where He came from and He made me see." When unbelief investigates the truth, it comes up with the wrong answer, see, because it's already predisposed to ignore the facts. Typical of people who come to look at the gospel message and look at the virtue of Jesus Christ already having convinced themselves that their way is right and the way of God is wrong and no matter how much evidence you give them, they'll still reject because that's their predisposition.
To save their own earthly prestige, they told Jesus that they did not know the source of John the Baptist's authority (verse 27). Henry tells us:
they knew that John's baptism was of God. Note, There are many who are more afraid of the shame of lying than of the sin, and therefore scruple not to speak that which they know to be false concerning their own thoughts and apprehensions, their affections and intentions, or their remembering or forgetting of things, because in those things they know nobody can disprove them.
Jesus ended the confrontation by saying that He would not reveal by whose authority He did what He was doing. When He said that, He was rejecting them completely. His condemnations continue through Matthew 23 and in a few subsequent verses. MacArthur says:
Now it was their duty to be the acute observers of religious matters. It was their duty to know. And they ignored all the evidence because they would not be put in a position where they would admit Jesus Christ to be the Messiah. Oh, the hardness of their hearts.
And so He says, verse 27, "Neither tell I you by what authority I do these things." I'm not answering your question either. "Why cast pearls before swine?" They rejected the light so He turned it off, I have nothing more to say to you, nothing more. And He didn't, He really didn't. He said to them in 23:33, "You serpents, you generation of snakes, how can you escape the damnation of hell?" In verse 38 He says, "Behold, your house is left unto you desolate…desolate." I mean, it was over, He turned off the lights. And when He was confronted before Caiaphas in Matthew 26:63 it says, "And Jesus held His peace." Never said a word. He had nothing to say. And when He was accused by the chief priests and elders, Matthew 27:12, "He answered nothing." Nothing.
O, what a fearful moment. They had so long rejected that He rejected them. Genesis 6:3, God said, "My Spirit will not always strive with man." In Hosea 4:17 God said, "Ephraim is joined to idols, let him alone." In Isaiah 63:10 God says, "This people has so long rebelled against Me and vexed My Holy Spirit that I have now determined to fight against them." That's where they are, fearful thing.
Unbelievers, deniers and mockers would do well to take note. They still have time to repent with a contrite heart.
Next week's verses continue the same theme.
Next time: Matthew 21:44-46
The three-year Lectionary that many Catholics and Protestants hear in public worship gives us a great variety of Holy Scripture.
Yet, it doesn't tell the whole story.
My series Forbidden Bible Verses — ones the Lectionary editors and their clergy omit — examines the passages we do not hear in church. These missing verses are also Essential Bible Verses, ones we should study with care and attention. Often, we find that they carry difficult messages and warnings.
Today's reading is from the English Standard Version with commentary by Matthew Henry and John MacArthur.
Jesus Curses the Fig Tree
18 In the morning, as he was returning to the city, he became hungry. 19 And seeing a fig tree by the wayside, he went to it and found nothing on it but only leaves. And he said to it, "May no fruit ever come from you again!" And the fig tree withered at once.
20 When the disciples saw it, they marveled, saying, "How did the fig tree wither at once?" 21 And Jesus answered them, "Truly, I say to you, if you have faith and do not doubt, you will not only do what has been done to the fig tree, but even if you say to this mountain, 'Be taken up and thrown into the sea,' it will happen. 22 And whatever you ask in prayer, you will receive, if you have faith."
——————————————————————————————–
Last week's reading — Matthew 21:14-17 — ended with Jesus leaving bustling Jerusalem during His last Passover and retreating to the peace and quiet of nearby Bethany.
John MacArthur says that He stayed with Martha, Mary and Lazarus. A few days before, Jesus raised Lazarus from the dead. The people spread the news quickly, which accounts for the rejoicing crowds who greeted Him on His triumphal entry into Jerusalem.
When Jesus reached the temple He was filled with righteous anger as He cleansed it of greedy moneychangers and sacrifice swindlers. He then restored it to His Father's house by healing the blind and the lame (Matthew 21:14-17).
In this continuing account, He returned to Jerusalem from Bethany with His disciples. He was hungry (verse 18). Even if Martha and Mary had given Him breakfast, He knew He was facing death by the end of the week, so it was a monumentally difficult time which was probably taking a lot out of Him.
He went up to a fig tree by the roadside in the hope that it would have fruit, something He could eat (verse 19). As it had only leaves, He cursed it and, instantly it died. A fig tree bears fruit before it has leaves, so one with leaves would imply it was still bearing fruit.
This is more than an account of Jesus's hunger. This is an allegory for the curse to come to the Jews for their unbelief and hard hearts. Remember that the Romans destroyed the temple in 70 AD. No replacement was ever built.
The fig tree with leaves and no fruit symbolises the Jewish people of His day. The hierarchy were hypocrites, with one set of rules for themselves and an onerous one for ordinary Jews. The religious leaders felt that Jesus threatened their prestige and power. Instead of seeing Him as their long-awaited Messiah, foretold in so many places in Scripture, they plotted to kill Him. They looked religious — just as the fig tree looked fruitful, covered in leaves as it was. However, just as the leaders were devoid of faith and dead in sin, so the fig tree was devoid of fruit. Under the principles of divine judgement, both would have to go.
The ordinary people were no better. How many thousands followed Him to be amazed? How many followed Him and came to believe He was their Saviour? Very few.
Matthew Henry explains this illustration of divine judgement (emphases mine):
all he did was for the benefit and comfort of his friends, none for the terror or punishment of his enemies but now, at last, to show that all judgment is committed to him, and that he is able not only to save, but to destroy, he would give a specimen of the power of his wrath and curse yet this not on any man, woman, or child, because the great day of his wrath is not yet come, but on an inanimate tree that is set forth for an example …
The destruction of the temple, which came from the hands of the Romans, demonstrated divine lasting judgement:
Never any good came from them (except the particular persons among them that believe), after they rejected Christ[;] they became worse and worse blindness and hardness happened to them, and grew upon them, till they were unchurched, unpeopled, and undone, and their place and nation rooted up their beauty was defaced, their privileges and ornaments, their temple, and priesthood, and sacrifices, and festivals, and all the glories of their church and state, fell like leaves in autumn. How soon did their fig-tree wither away, after they said, His blood be on us, and our children! And the Lord was righteous in it.
MacArthur says this extended even unto fig trees, a biblical symbol of blessing:
So, the presence of fig trees were the mark of the prosperity of the land. The absence of fig trees, the mark of the judgment of the land. And today there aren't surely nearly the fig trees there were once. They've had to be replanted, you know, that land has been denuded and stripped naked so many, many times that they're having a reforestation project now to put it back to what it used to be. But it was made naked by so many different conquerors who came in and built all their war machines out of the wood. They stripped the woods bare. And then in one period of Israel's history, they made a law that every man was taxed according to the number of trees he had on his land. So everybody went out and cut down all their trees. But the fig trees are coming back to the land. Their absence now may be a mark of God's judgment on that prosperity.
Of course, this extends to political survival and national security:
And they're in a constant state of vigilance. Life for them is reduced to the basic things, survival and defense.
They're under a curse…the curse that our Lord pronounced upon them, the curse that Isaiah pronounced upon them, the curse that's pronounced upon them by God in Deuteronomy, it's the same thing. You disobey Me, you are under judgment. And they're under that.

MacArthur has an interesting analysis:
when He comes, just after He's been inaugurated king, He does two things immediately. First, cleanse the temple; second, curse the tree, and they are monumentally significant things. And if you don't understand them, you won't understand why they wanted Him dead.
The first thing, cleansing the temple, was a denunciation of their religion. It was a denunciation of their worship. The second thing, cursing the tree … was a denunciation of them as a nation. So instead of overthrowing their enemies, in a sense He denounces them. And it's inconceivable to them that their own Messiah could come and condemn them. And that is why they put Him to death. They would have nothing to do with Him and they said it, "We will not have this man to reign over us." This isn't our kind of king. He wasn't like other kings …
So, what you see here are two acts of kingly authority: the cleansing of the temple and the cursing of the tree. He has the scepter and He wields it in these ways.
The next series of verses show that the three-year Lectionary editors and compilers made a serious oversight in excluding this passage for three reasons.
First, the disciples were astonished that a leafy tree could die instantly before their eyes (verse 20). Divine judgement is swift, immediate — and effective.
Secondly, Jesus issued a warning about doubt (verse 21) — the oh-so-popular sentiment in Christian circles these days, one which clergy so readily excuse:
if you have faith and do not doubt …
Our Lord Himself told us not to doubt.
Faith without doubt can move mountains, a popular expression in the Jewish world that meant resolving the most insurmountable (!) of problems.
Thirdly, Jesus tells us that God answers prayer coming from faith (verse 22).
We read about the fruits of faith in the New Testament, in both the Gospels and the Epistles. MacArthur explains:
Fruit is ever and always the manifestation of true salvation. And what God is saying here is Israel is a nation with a pretense of religion that is unsaved, unredeemed, lost, cut off from God.
Again, it is essential not to confuse fruit with works. Obeying a checklist of laws will not bring salvation.
Fruit is a spontaneous product of real faith. It's checking in on a sickly neighbour not because you think you ought to, but because you want to. It's helping other people because you personally feel the urge to do so. Fruit is praying as if you were talking to a friend several times a day, whether asking for divine grace and assistance or giving thanks for blessings received.
MacArthur explains what Jesus means by faith:
Now let me tell you what He means by this. Faith is not faith in nothing. And faith is not faith in things that you think ought to be, and faith is not faith in you or your ideas or your dreams or your ambitions. Faith is placing your confidence in God. All right? So when it says if you have faith, it doesn't mean nebulous…"Well, I believe in believing…well, I believe because I believe." Faith is placing confidence in something you know that is true. It is believing in God as God has revealed Himself … 
Having faith is trusting in the revelation of God. In other words, if I know that something is consistent with God's mind, if I know it is consistent with His will, if I know it is consistent with His purpose, if I know it is consistent with His desire, then I believe that and I can see that come to pass.
Faith should increase as we move through life, just as the tiny mustard seed produces an incredibly large bush the size of a tree:
The faith of a grain of mustard seed is this, a mustard seed's a small seed that produces what? a very large bush. And the idea is if you have faith that starts small but gets larger and larger and larger and larger, you're going to see God work in power. That's what He's saying. So you start out small and if it doesn't happen, you don't say, "Well, I give up…I asked the Lord to do it and He didn't do it." But your faith grows and strengthens and strengthens and strengthens …
In other words, the Lord is saying if you believe in God enough to be persistent in your prayers and to start out small and keep praying and keep praying and keep praying, let that faith strengthen and strengthen and strengthen, then God's going to respond to that.
Too many of us give up on prayer, including some reading this post! MacArthur says:
… some of you are not seeing God work in your life simply because there's no persistence in your prayer. There's no continuance in your prayer. There's no strengthening. You don't get an answer so you quit. And it's not mustard seed, it's something else. Mustard seeds start small, gets big.
In the 1960s and early 1970s, 'Keep the faith, baby' was a popular saying. If you liked that paraphrase of St Paul's verses, then apply it to your prayer life. I promise that you will receive more blessings than you ever imagined.
In closing, the parallel account for this reading is found in Mark 11:12-14, about which I wrote in 2012.
Next time: Matthew 21:23-27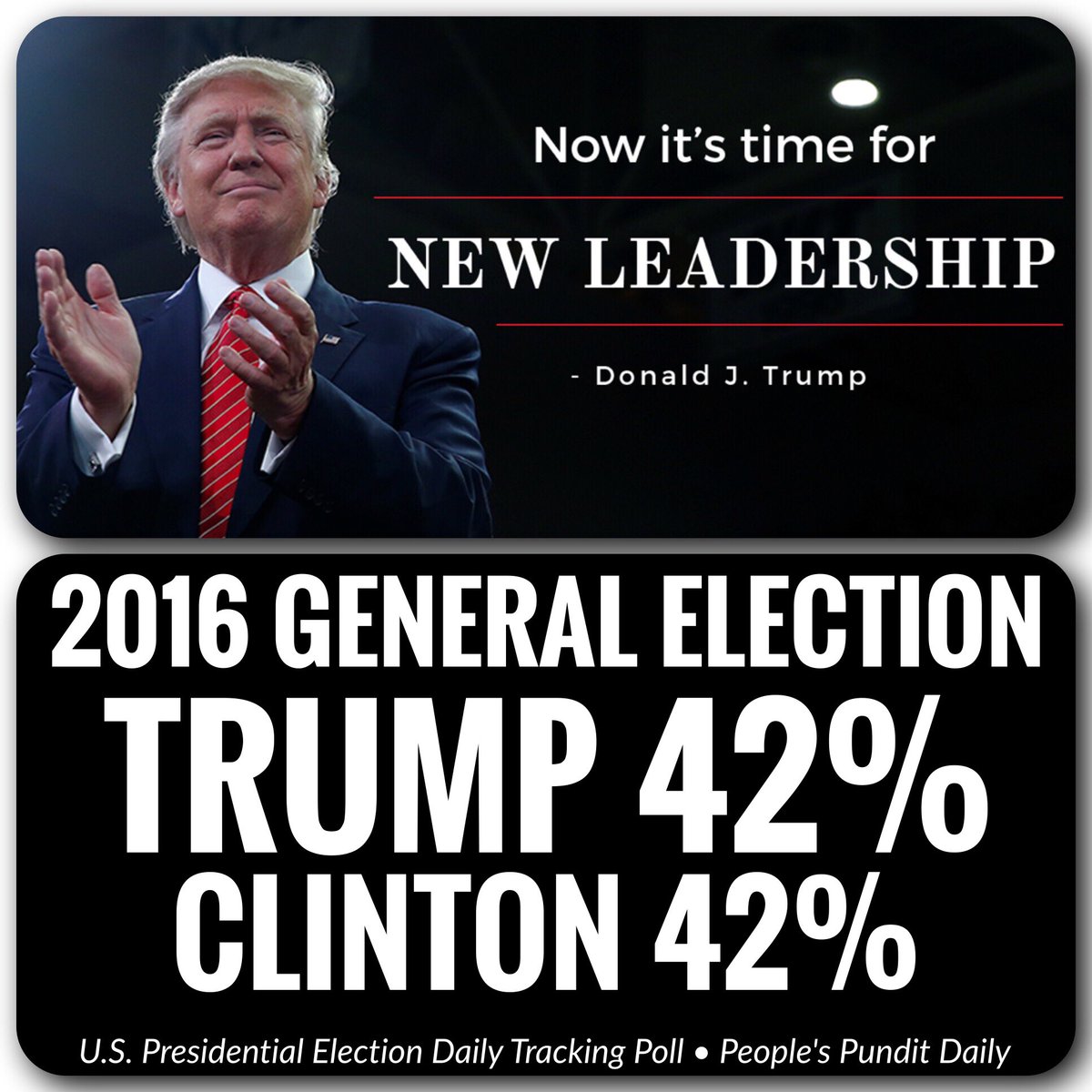 Before getting to the moral case for voting Trump, let's look at a notionally compassionate, holy, pious Reformed Church of America (RCA) pastor's deep dislike of the Republican candidate.
As my post from yesterday on Trump's Christianity stated, he still considered himself connected with a RCA congregation — Marble Collegiate Church — although Marble quickly issued a statement saying he was not a member. Trump's parents were members and their children, including Donald, attended Sunday services when the late Norman Vincent Peale was pastor. They had a close relationship with Peale.
Returning to the link in the first paragraph, the young pastor's post ends with this:
All I'm asked to do is love my neighbor as myself.
Even if it's Donald Trump.
Loving my neighbor one of the hardest things to do – especially when Jesus chooses my neighbor for me.
However, it is prefaced with the following statements that override his conclusion. I am breaking these down into separate sentences, although some are part of a paragraph. Trump or not, this is a dangerous and unbiblical place to be (emphases mine):
Donald Trump … is not someone I would enjoy spending time with.
He's arrogant, abrasive, hyperbolic, and seems to lack compassion.
See, I don't want the Donald to go to my church.
His attendance, in my mind, is like some sort of tarnish …
… no, I don't want Donald Trump to be a part of my church.
I don't really love him and I'm not interested in trying.
And when I say I don't love him, it means I don't love Donald Trump as I love myself.
I have made Donald the other, willing and able to exclude him from fellowship because he doesn't make me comfortable.
I'm able to write him off because he thinks differently than I do.
I give them [other people] grace. But I won't give it to Donald.
He speaks his mind and you know exactly where he stands.
I don't want Donald to be a part of my church because he is cartoonish.
This reminds me of what the retired lawyer wrote on an ex-Hillary supporters site. Some of you will have read this yesterday. It dates from primary season:
I ran into a young lady who wants Bernie, but will not go to the polls to vote for him.
But if Trump is the Republican nominee, then she will go to the polls and vote against him.
She admitted the reasons she would do this[:] because Donald is not nice.
In other words it is a matter of style–NOT SUBSTANCE.
Would it matter to you if he gave you a better future, even though he is not nice?
Would it matter to you if someone who was nice, condemned you to a negative future?
Echo answereth not. Neither did she.
Now, onto one of the posts of the year. Everyone who considers himself or herself a Christian should read it.
Dr Wayne Grudem is Research Professor of Theology and Biblical Studies at Phoenix Seminary in Arizona. He is a graduate of Harvard (BA), Westminster Seminary-Philadelphia (MDiv, DD), and the University of Cambridge (PhD). He has written more than 20 books, including Systematic Theology, Politics According to the Bible and (with Barry Asmus) The Poverty of Nations: A Sustainable Solution.
He contributes to Town Hall and wrote 'Why Voting for Donald Trump Is a Morally Good Choice' after the Republican National Convention concluded in late July. I am grateful to my reader Anna Wood for posting an introduction to the article on her website.
Grudem's article is lengthy and detailed, which is why it is worth reading in full and bookmarking to your favourites so that you have it handy to send to others and reread before November 8.
Excerpts and a summary follow — some taken out of order for emphasis. Subheadings are mine.
Christian objections to Trump
Pious churchgoers have said, including on my site, that Trump violates everything they believe in.
Grudem has heard similar objections. The solution from these churchgoers is to write in a candidate on their ballot or to vote for a marginal third party.
Grudem says:
As a professor who has taught Christian ethics for 39 years, I think their analysis is incorrect …

I do not think that voting for Donald Trump is a morally evil choice because there is nothing morally wrong with voting for a flawed candidate if you think he will do more good for the nation than his opponent. In fact, it is the morally right thing to do.
I did not support Trump in the primary season. I even spoke against him at a pastors' conference in February. But now I plan to vote for him. I do not think it is right to call him an "evil candidate." I think rather he is a good candidate with flaws …
"But are you saying that character doesn't matter?" someone might ask. I believe that character does matter, but I think Trump's character is far better than what is portrayed by much current political mud-slinging, and far better than his opponent's character.
In addition, if someone makes doubts about character the only factor to consider, that is a fallacy in ethical reasoning that I call "reductionism" – the mistake of reducing every argument to only one factor, when the situation requires that multiple factors be considered. In this election, an even larger factor is the future of the nation that would flow from a Clinton or a Trump presidency.
Biblical support
Grudem firmly believes that Christians are exhorted to vote
in such a way that will "seek the welfare" of the United States.
To support his position, he presents us with the following Bible verses:
the prophet Jeremiah's exhortation to the Jewish people living in exile in Babylon:
"Seek the welfare of the city where I have sent you into exile, and pray to the LORD on its behalf, for in its welfare you will find your welfare" (Jeremiah 29:7).
… I feel the force of the words of James: "Whoever knows the right thing to do and fails to do it, for him it is sin" (James 4:17).
… the teachings of Scripture do not allow us to escape moral responsibility by saying that we decided to do nothing. The prophet Obadiah rebuked the people of the Edom for standing by and doing nothing to help when the Babylonians conquered Jerusalem: "On the day that you stood aloof, on the day that . . . foreigners entered his gates and cast lots for Jerusalem, you were like one of them." (Obadiah 1:11) …
Some Christians have even hinted to me that "persecution would be good for us." But the Bible never encourages us to seek persecution or hope for it. We should rather work to prevent such oppression of Christians, just as Jesus taught us to pray, "Lead us not into temptation, but deliver us from evil" (Matthew 6:13). Paul did not encourage us to pray that God would give us bad rulers but good ones who would allow us to live a peaceful life:
"I urge that supplications, prayers, intercessions, and thanksgivings be made for all people, 2 for kings and all who are in high positions, that we may lead a peaceful and quiet life, godly and dignified in every way." (1Timothy 2:1)
Under Clinton, ethics and Christianity in danger
Grudem presents us with real perils, likely to happen if Hillary Clinton is elected in November.
The Supreme Court requires not only a replacement for the late Justice Antonin Scalia but also for several ageing justices:
A President Clinton could possibly nominate three or four justices to the Supreme Court, locking in a far-left activist judiciary for perhaps 30 or more years. She could also add dozens of activist judges to federal district courts and courts of appeals, the courts where 99% of federal lawsuits are decided. Judicial tyranny of the type we have seen when abortion rights and same-sex marriage were forced on the nation would gain a permanent triumph.
The nation would no longer be ruled by the people and their elected representatives, but by unelected, unaccountable, activist judges who would dictate from the bench about whatever they were pleased to decree. And there would be nothing in our system of government that anyone could do to stop them.
He explains that this election is not just about defeating Hillary Clinton but putting paid to the Democrat machine, which is illiberal in every respect.
Left-leaning justices, he says, could find the ban on partial-birth abortion unconstitutional. In 2007, the ban passed by only one vote (5-4). Similarly, they could override restrictions on abortion time limits.
He reminds us that same-sex marriage is now not the law of individual states but the entire nation. The same can be done with abortion:
The Supreme Court has spoken, and therefore the issue is settled in the political system of the United States. We lost – not at the ballot box, but because we had a liberal Supreme Court that nullified the democratic process regarding the definition of marriage.
So it would certainly be with any efforts to place legal limitations on abortion.
Christians — bakers, florists and others — who want to refuse business on grounds of personal belief are already being put out of business or forced to obey laws with which they disagree. This will only accelerate if another Democrat is in the White House and more in the Supreme Court. Grudem cites several examples.
Restrictions also currently apply on public prayer and educational institutions. The vise will only be tightened if Democrats (!) are in charge.
He concludes:
These incidents show that it is not an exaggeration to say that, under a liberal Supreme Court resulting from Hillary Clinton's election, Christians would increasingly experience systematic exclusion from hundreds of occupations, with thousands of people losing their jobs. Step-by-step, Christians would increasingly be marginalized to the silent fringes of society. Is withholding a vote from Donald Trump important enough to pay this high a price in loss of freedom?
Faced with these real possibilities, can churchgoers still consider 'conscience voting'?
I wonder if their consciences have considered the gravity of these destructive consequences that would come from a Clinton presidency. A vote for Trump would at least be doing something to prevent these things.
What Donald Trump proposes
Trump will promote conservative, ethical justices to the Supreme Court:
we could see a 5-4 or even 6-3 majority of conservative justices on the Supreme Court. The results for the nation would be overwhelmingly good.
Such a Supreme Court would finally return control of the nation to the people and their elected representatives, removing it from dictatorial judges who repeatedly make law from the bench.
Conservative justices could well overturn Roe v Wade and return abortion legislation to individual states.
Same-sex marriage could be overturned on a federal level and devolved to individual states.
They would also restore the First Amendment to its rightful place in American society:
A conservative court would likely declare that the First Amendment was only intended to prohibit the establishment of a state-sponsored church or denomination.
Other real possibilities of a Trump-appointed Supreme Court would be the freedom for private business owners to operate according to their conscience.
Trump pledged again — as recently at Iowa's Roast and Ride event last week — to have Democrat Lyndon B Johnson's 1954 amendment to the IRS code repealed. This would be good news for all church congregations:
the 1954 Johnson Amendment to the IRS code … has been used for 62 years as a threat to silence pastors from speaking about political issues, for fear of losing their tax-exempt status. This would be a great victory for freedom of religion and freedom of speech.
Only Donald Trump is promising this repeal. Hillary Clinton certainly isn't.
Donald Trump pledges to support Christianity in America. Why won't Christians vote for him?
Trump will also lower taxes for many — including the middle class:
Trump is advocating a 15% tax rate for corporations rather than the current 35%. Lower corporate taxes would lead to business expansion and a massive increase in available jobs and higher pay levels. For individual taxpayers, Trump favors a top rate of 25%, but for Clinton it's 45%. Most small businesses file under this individual rate, so once again Trump's lower taxes would result in substantial expansion of businesses and many more jobs. Finally our economy would snap out of its eight years of anemic growth.
Lower taxes mean more freedom to do what you want with your money!
Trump also pledges to make America's inner cities safer and to improve schools. He will be reiterating and expanding on his plan in Detroit on Labor Day.
More families — not fewer — have been thrown into inner-city poverty during eight years of Obama. Unemployment is also higher under Obama than it was under previous administrations.
Grudem gives us a quote from a Trump speech:
Nearly 4 in 10 African-American children are living in poverty, while 58% of African-American youth are not employed . . . . This administration has failed America's inner cities. It's failed them on education. It's failed and on jobs. It's failed them on crime . . . . Every action I take, I will ask myself: does this make life better for young Americans in Baltimore, Chicago, Detroit, Ferguson who have as much of a right to live out their dreams as any other child in America? . . . . We will rescue kids from failing schools by helping their parents send them to a safe school of their choice.
Trump will create a stronger military. America needs one if it is to face up to IS and threats from China, Russia and Iran.
He will also repeal the poorly-named Affordable Care Act and give Americans a health insurance system that works: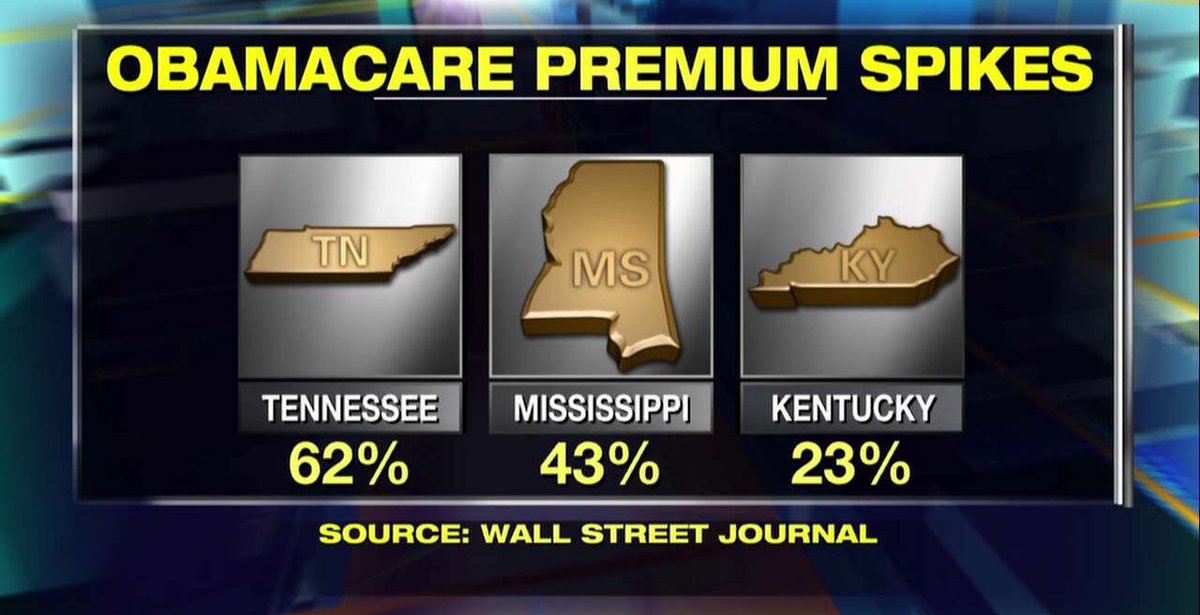 Conclusion
Donald Trump has spoken with thousands of Americans over the past 14 months. He will be meeting with many more in his continuing near-daily speeches and rallies across the country.
Unlike Hillary Clinton, Trump talks with Americans of every walk of life after his speeches. In fact, he meets more working and middle class Americans than upper class ones.
He has heard hundreds of stories of loss. He will do something to reverse the damage done to the United States over the past 25+ years.
His family have said on many occasions that when he says he will do something, he does it. I believe them.
In closing, Wayne Grudem says:
my conscience, and my considered moral judgment tell me that I must vote for Donald Trump as the candidate who is most likely to do the most good for the United States of America.
I hope and pray that anti-Trump Christians of whatever political persuasion agree with Grudem come November.
A great many Americans despise Donald Trump.
An ex-Hillary supporter from 2008 is supporting Trump this year. He is a retired lawyer who is flummoxed by anti-Trump sentiment. This is what he said during the primaries (emphases mine):
For me it all boils down to this: Trump is a gamble. The establishment is a certainty.
The establishment will destroy this nation. That is a fact.
Trump may save it, provided it is not too late. That is the gamble.
…
I ran into a young lady who wants Bernie, but will not go to the polls to vote for him.
But if Trump is the Republican nominee, then she will go to the polls and vote against him.
She admitted the reasons she would do this[:] because Donald is not nice.
In other words it is a matter of style–NOT SUBSTANCE.
Would it matter to you if he gave you a better future, even though he is not nice?
Would it matter to you if someone who was nice, condemned you to a negative future?
Echo answereth not. Neither did she.
This is the same drivel I got from another young woman eight years ago.
She said she did not want Hillary because Obama was so full of hope.
Like the show title: Just shoot me.
Keeping such sentiments in mind, it is now time to write about Donald Trump's Christian upbringing. Like him, it won't be perfect enough or orthodox enough for some. Nonetheless, it deserves to be known.
In April 2015, before he launched his bid for the presidency, Trump gave an interview to CBN. He was confirmed at the First Presbyterian Church in Jamaica, Queens. He brought his Confirmation picture to the interview.
(Image credit: First Presbyterian Church)
Founded in 1662, it is the oldest continuing Presbyterian congregation in the United States. While the buildings have changed over the centuries, it remains on its original site. It is likely that, when the Trump family — Mary, Fred and their five children — were members, the Revd Andrew Magill was pastor:
He was a dynamic minister and an extraordinary leader. During that time, church membership flourished to more than one thousand as it continued to provide a safe and spiritual environment for the community it served.
The Trumps then began attending the Revd Dr Norman Vincent Peale's Marble Collegiate Church in Manhattan. The Federalist found quotes from Mary Trump on the importance she attached to Christian belief:
Trump's mother hoped that the pastor's teaching would stick in her children: "I tried to get it into their heads that they had to believe," she said. "Whether it shows or not, it's in there because I put it in there."
Although Marble Collegiate Church is affiliated with the Reformed Church in America, many members attending were, or at least self-identified as, Presbyterians. The Trumps were one such family.
Norman Vincent Peale was an unorthodox preacher and the first to promote popular psychology over the Bible. He was Robert Schuller's mentor. That said, he also took traditionally Protestant perspectives on social issues. My parents' friends, Protestants, loved his books. My Catholic mother said that the Pope forbade reading them.
Dr Michael Horton, writing for Christianity Today (CT), explains Peale's style (emphases mine):
Blending pop-psychology and spirituality, Peale's The Power of Positive Thinking (1952) remained on The New York Times bestsellers list for 186 weeks. Nicknamed "God's Salesman," Peale was criticized for trivializing Christianity. Reinhold Niebuhr said that he "corrupts the gospel," and that he helps people "feel good, while they are evading the real issues of life."
In the 1952 election, Peale declared presidential candidate Adlai Stevenson unfit because he was divorced. For his part, Stevenson quipped, "Speaking as a Christian, I find Paul appealing and Peale appalling." During the Kennedy-Nixon campaign, which began his long relationship with the Nixon White House, Peale declared, "Faced with the election of a Catholic, our culture is at stake."
He caught flak afterwards. In 1982, he told People magazine:
"I made a mistake," said Peale, "You couldn't get me near a politician now. Government isn't moral or immoral. It's just plain amoral."
Horton says that the Trumps attended Marble Collegiate Church every Sunday. Later, Peale officiated at three Trump weddings, his and those of his two sisters. He also baptised one of Trump's two sons by Ivana. Trump also threw a 90th birthday party for the minister.
At the time the Trumps began attending, Peale had already transformed Marble into 'the businessman's church'. The Washington Post explains:
Fred Trump, then a successful developer in Brooklyn and Queens, began attending the services with his wife, drawn as many business executives were to Peale's can-do theology and his belief that faith could lead to greater success.
"I know that with God's help," the minister wrote, "I can sell vacuum cleaners."
"He was the embodiment of the salesman's spirit," [Michael] D'Antonio [a Trump biographer] said of Peale. "And Fred was at bottom a salesman. It's not a surprise that Fred Trump would gravitate towards the church."
The American Spectator quoted Donald Trump on Peale:
I go to church and I love God and love my church. And Norman Vincent Peale. The great Norman Vincent Peale was my pastor. The Power of Positive Thinking.
Everybody's heard of Norman Vincent Peale? He would give a sermon. You never wanted to leave. Sometimes we have sermons and every once in a while we think about leaving a little early, right? Even though we're Christian.
Dr. Norman Vincent Peale would give a sermon. I'm telling you I still remember his sermons. It was unbelievable. And what he would do is bring real life situations, modern day situations into the sermon. And you could listen to him all day long. When you left the church you were disappointed that it was over. He was the greatest guy.
And Peale thought highly of Trump. First Things tells us:
In 1988, Peale predicted that Donald Trump would become "the greatest builder of our time—he's a very ingenious man." Peale also saw in Trump not only kindness and courtesy but also a trait some others have missed—"a profound streak of honest humility."
I read elsewhere that when Peale married Donald and Ivana, Trump practically melted in the pastor's presence. It seemed that only Peale could bring him to heel in the gentlest of ways, just by standing in front of him.
The Federalist summed up their similarities and success this way:
Both men successfully cultivated a popular and populist image by convincing Americans that they were hoi polloi even as they hobnobbed with the power elite. Of course, the elite never really accepted either man, but it was willing to tolerate their pandering so long as they didn't make naked appeals to the worst prejudices of their fans.
Peale was, in a way, a Trump for his church and many Protestants in the second half of the 20th century. The People interview says:
his passionate eloquence, legendary optimism and accessible style, has turned Marble Collegiate from the near-insolvent midtown New York parish it once was into a popular, hot-ticket attraction. Each Sunday there are two sold-out services. (For those who can't find a pew in the large Romanesque nave, closed-circuit TV is available elsewhere in the church.) People line up 15 minutes beforehand. "You'd think God was holding His closeout sale," observes a policeman surveying the crowd. Just before the sermon, Peale calls for an intermission. The service is being recorded for TV and radio. Cameramen have to reset their videotape. It feels like the commercial time-out at a pro football game. Marble Collegiate is as up-to-date as space medicine.
His wife, Ruth Stafford Peale, was equally involved in the ministry, which included Guideposts magazine and The Foundation for Christian Living, based in Pawling, NY. Mrs Peale told People:
"I'm here nearly every day," says Ruth Peale. "Norman has an office here too. But I have the veto power. And I believe the foundation should be run on the strictest principles of efficiency and organization."
The Peales did very well for themselves:
At present he and Ruth have a nine-room church-owned apartment on Fifth Avenue as well as their extraordinary homestead in Pawling. On Hill Farm's 200 rolling acres, Dr. and Mrs. Peale can indulge in their favorite pastime, walking, and their indoor pool is close by. But there are no servants on the estate. "I'm chief cook and bottle washer," Ruth will tell any guest. She is also chauffeur; the license plate on her Cadillac reads RSP5, and she doesn't trust Norman to drive.
Their children turned out well, too:
The Peale children—Margaret Ann, 48, married to a Presbyterian minister, Paul F. Everett; John, 45, a professor of philosophy at Longwood College in Farmville, Va.; and Elizabeth, 39, whose husband, John Allen, is a vice-president at Reader's Digest—have shown no sign of rebellion or unseemly negativism.
Peale summed up his Christian belief this way:
"That's to persuade as many people as I can that the only rational way to live is to follow the greatest thinker who ever thought, namely Jesus Christ. That's the way to peace—within the individual, within the family, within the world. And it's the way to serenity, excitement, enthusiasm and the real values of life. I've been preaching this now for half a century, and there's still a few people I haven't persuaded. So I've got my work cut out for me."
If Peale's message has, at times, seemed rather subjective and materialistic, he doesn't hesitate to answer that criticism. "Love thy neighbor as thyself," he says. "That's one of the most subtle statements in the Bible. The more you esteem yourself, the more you'll consider your neighbors with esteem."
This is what the Trumps would have heard and read:
The way to happiness: keep your heart free from hate, your mind from worry. Live simply, expect little, give much. Fill your life with love. Scatter sunshine. Forget self, think of others. Do as you would be done by. Try this for a week and you will be surprised.
They would also have recognised these gems that Politico pulled from The Power of Positive Thinking:
"Believe in yourself!" Peale's book begins. "Have faith in your abilities!" He then outlines 10 rules to overcome "inadequacy attitudes" and "build up confidence in your powers." Rule one: "formulate and staple indelibly on your mind a mental picture of yourself as succeeding," "hold this picture tenaciously," and always refer to it "no matter how badly things seem to be going at the moment."
Subsequent rules tell the reader to avoid "fear thoughts," "never think of yourself as failing," summon up a positive thought whenever "a negative thought concerning your personal powers comes to mind," "depreciate every so-called obstacle," and "make a true estimate of your own ability, then raise it 10 per cent."
Trump family thinking and Peale thinking went hand in hand. Politico explains:
Long before this self-esteem guru codified his canon, Donald's grandfather Friedrich used Peale-like confidence and tenacity to make the first Trump fortune during the Klondike gold rush. A few decades later, Donald's father, Fred, deployed proto-Peale thinking to become a multimillionaire real estate developer in Brooklyn and Queens. And Donald Trump himself has cited Peale's advice many times in his own career.
Namely:
in a 2009 interview with Psychology Today he gave Peale's book credit for his survival. Citing his father's friendship with Peale and calling himself "a firm believer in the power of being positive," he said, "what helped is I refused to give in to the negative circumstances and never lost faith in myself. I didn't believe I was finished even when the newspapers were saying so."
Trump also incorporated Peale's style into his own means of communication:
Peale spoke extemporaneously during sermons, in simple, folksy language, a technique Trump uses at his rallies. Peale delivered his message through books and magazines, and even appeared on popular TV shows such as "What's My Line?" Trump starred in his own reality-television series and is a ubiquitous presence on Twitter and talk shows.
"I can see the similarities," said Carol V.R. George, a historian who wrote a biography of Peale titled "God's Salesman." "The very enthusiastic way Trump communicates. The lack of notes. Peale said you need to know what you're going to say. He could talk off the cuff for an hour."
Ultimately, The Federalist says:
This—not an orthodox Christianity or principled conservatism—is the faith that animates Donald Trump and his many followers. It is nostalgic and self-affirming, unconcerned with doctrine but defensive about identity.
Adlai Stevenson once quipped that he found "Paul appealing and Peale appalling." Those who find Trump similarly appalling should remember that their reaction, like Stevenson's, is not shared by a great number of Americans. Faulting Trump for his lack of consistency as a Christian or conservative will do nothing at all to dampen the enthusiasm of his supporters.

John Peale, the late minister's son and a retired philosophy professor, is now 79. He and Trump do not know each other. He told the Washington Post that he sees no reflection of his father's theology in what Trump says or does:
Peale said he became upset last fall after reading a Politico article that claimed that Norman Vincent Peale helped shape Trump.
The article in question is from an October 2015 edition of Politico magazine.
Two months earlier, in August, Trump said he was still attending Marble, but the church issued a statement clarifying that he is not a member of the congregation. I have read that, in recent years, the church has shifted its theology from self help to progressive social justice, which indicates that Trump is unlikely to have been there lately.
He, Melania and Barron, age 10, definitely attend church at Easter. Melania's Twitter feed had a photo of the church they went to in 2015: the Catholic one in Palm Beach. (She did not say, but I recognise it, having been there twice with my mother for Mass.) This year, a Trump supporter took a photo of them on Easter Day in a Protestant church in New York. Trump also attended a Presbyterian service earlier this year during the primaries and read the lesson from 'Two Corinthians'. He told CBN in 2011 that he also attends every Christmas and when he can.
It should come as no surprise that none of the writers of the articles approves of Donald Trump.
But … and it's a big BUT
Dr Horton, who wrote the Christianity Today article, is a professor, minister and theologian I greatly respect. I have several posts citing his wisdom on Reformed theology.
However, here, by only criticising, Horton's not helping.
It is evident that the Republican candidate has a flawed, incomplete knowledge of the Bible and Christian teaching. Trump receives the Supper — the 'cracker', as he puts it — as a means of forgiveness, forgiveness which he says he has never requested because he doesn't need it.
A few days ago, Trump spoke in Iowa and told his supporters how much the Evangelical vote meant to him. He then quoted Robert 'Crystal Cathedral' Schuller. Peale was Schuller's mentor. Therefore, it would appear that Trump connects all Evangelicals with the self-help-prosperity gospel.
That would be wrong, but, for his purposes, Trump probably did the right thing in citing Schuller, who was born and raised in Iowa. There was no shortage of applause.
Trump does not realise that most Evangelicals know the Bible well and have a deep relationship with Jesus Christ. The prosperity gospel does not enter into their way of thinking; in fact, they shun false teaching.
The prosperity gospel is the only teaching — false as it is, by Peale — that Trump knew post-Confirmation.
For that reason, someone as Christian as Horton might have offered to end his article by asking that everyone reading it pray for Trump. However, he did not.

Nor do some people reading this post.
I have not seen one anti-Trump person on here view him with pity or advocate that we pray for his return to a proper church and Christian teaching.
Yet, these same people readily preach forgiveness and pardon of others.
Is that Christlike? Or is it a sin of omission?

I would be interested in seeing Hillary Clinton's application and practice of Methodism dissected the way Donald Trump's Presbyterianism has been in the media. But that day will never come.
However, as a nun put it to me about Mitt Romney's Mormonism in 2012, 'You're not appointing him pastor of your church or to another ecclesiastical position, you're voting for him for president.'
Agreed.
Returning to the retired lawyer's comment at the beginning of this post, we should be focussing on Donald Trump's ability to lead the United States and the free world, rather than his knowledge of Christian theology.
The three-year Lectionary that many Catholics and Protestants hear in public worship gives us a great variety of Holy Scripture.
Yet, it doesn't tell the whole story.
My series Forbidden Bible Verses — ones the Lectionary editors and their clergy omit — examines the passages we do not hear in church. These missing verses are also Essential Bible Verses, ones we should study with care and attention. Often, we find that they carry difficult messages and warnings.
Today's reading is from the English Standard Version with commentary by Matthew Henry and John MacArthur.
14 And the blind and the lame came to him in the temple, and he healed them. 15 But when the chief priests and the scribes saw the wonderful things that he did, and the children crying out in the temple, "Hosanna to the Son of David!" they were indignant, 16 and they said to him, "Do you hear what these are saying?" And Jesus said to them, "Yes; have you never read,
"'Out of the mouth of infants and nursing babies
    you have prepared praise'?"
17 And leaving them, he went out of the city to Bethany and lodged there.
——————————————————————————————-
Last week's entry — 'Jesus cleanses the temple' — discussed how He restored His Father's house to its rightful place of honour and worship by purging it of sin, specifically deception and greed.
There is a place for a consecrated building to be designated as God's house. Whilst we are God's people because we love and worship His Son Jesus Christ, let no one convince us that there is no place for a church building. Over the past decade, if not longer, increasing numbers of clergy have been saying that a structure is unimportant. In the short term, where there is a new church plant, it's understandable. Looking towards the long term, however, a congregation should be saving money and raising funds for a church building.
If a building dedicated to worship were that negligible, Jesus never would have bothered to cleanse the temple. He could have simply said that the temple was man-made and flawed by definition, therefore, it had nothing to do with Him or God. As it was, He reminded the swindlers that God called the temple 'My house'.
Today's verses complete the story. What is particularly striking is that no sooner did Jesus purge the temple of sin than He went on to glorify God through healing the blind and the lame, restoring them to full health immediately (verse 14).
He would be hanging agonisingly on a cross within a few days, yet He reached out to the infirm for one last time. His compassion and love know no bounds.
Matthew Henry has a beautiful analysis, wherein he says that Jesus also granted them spiritual health. How much more proof of His divinity could He give? Emphases mine below:
When he had driven the buyers and sellers out of the temple, he invited the blind and lame into it for he fills the hungry with good things, but the rich he sends empty away. Christ, in the temple, by his word there preached, and in answer to the prayers there made, heals those that are spiritually blind and lame. It is good coming to the temple, when Christ is there, who, as he shows himself jealous for the honour of his temple, in expelling those who profane it, so he shows himself gracious to those who humbly seek him. The blind and the lame were debarred David's palace (2 Samuel 5:8), but were admitted into God's house for the state and honour of his temple lie not in those things wherein the magnificence of princes' palaces is supposed to consist from them blind and lame must keep their distance, but from God's temple only the wicked and profane. The temple was profane and abused when it was made a market-place, but it was graced and honoured when it was made an hospital to be doing good in God's, is more honourable, and better becomes it, than to be getting money there. Christ's healing was a real answer to that question, Who is this? His works testified of him more than the hosannas and his healing in the temple was the fulfilling of the promise, that the glory of the latter house should be greater than the glory of the former.
While the children nearby rejoiced in the most glorifying of ways, the chief priests and scribes became angry (verse 15). Of these men, Henry observes:
Proud men cannot bear that honour should be done to any but to themselves, and are uneasy at nothing more than at the just praises of deserving men … When Christ is most honoured, his enemies are most displeased.
He explains their indignation:
They were inwardly vexed at the wonderful things that he did[;] they could not deny them to be true miracles, and therefore were cut to the heart with indignation at them, as Acts 4:16,5:33. The works that Christ did, recommended themselves to every man's conscience. If they had any sense, they could not but own the miracle of them and if any good nature, could not but be in love with the mercy of them: yet, because they were resolved to oppose him, for these they envied him, and bore him a grudge.
We might well wonder if the children fully understood why they sang hosannas and referred to Jesus as the Son of David.
John MacArthur reminds us that this event came shortly after His triumphal entry into Jerusalem, so the children might have been repeating what they had heard then or afterwards:
… we don't know really how perceptive they were. I'm sure they were perceptive enough to see that He had healed people and that's pretty overwhelming. You say, "Well, where did they get the idea that He was the Son of David?" Hey, what had been going on all day the day before? And kids learn from their parents, they were just echoing what they heard the day before only it was no problem for them, boy, it seemed really clear now. Mom and dad yesterday had been shouting hosanna to the Son of David, the one coming in the name of the Lord, hosanna in the highest. They had been praising Him as the King. And as far as these kids could see, it was pretty clear that that's who He was.
Henry is of the same perspective and adds this practical application by way of warning:
Little children say and do as they hear others say, and see others do so easily do they imitate and therefore great care must be taken to set them good examples, and no bad ones. Maxima debetur puero reverentia–Our intercourse with the young should be conducted with the most scrupulous care. Children will learn of those that are with them, either to curse and swear, or to pray and praise.
Henry goes a step further than MacArthur in saying that the children were divinely inspired:
The Jews did betimes teach their children to carry branches at the feast of tabernacles, and to cry Hosanna but God taught them here to apply it to Christ.

That's a beautiful thought.
Furious, the chief priests and scribes asked Jesus if He had heard what they were saying? In response, Jesus simply cited Psalm 8:2, the source of the centuries-old saying, 'Out of the mouths of babes', indicating profound truth emanating from a blameless innocent who does not understand what he is saying:
Out of the mouth of babies and infants,
you have established strength because of your foes,
    to still the enemy and the avenger.
What a perfect response to the imperfect souls of the hierarchy!
MacArthur says that the idea here was that God would elicit praise for His Son, and if adults wouldn't justly do it, children would:
God is going to get His praise to His Son, even if the stones have to cry out, as Luke 19:40 said. Like the stones, Christ is to be praised. Like the children, Christ is to be praised. Like people, they are to praise Him as well. He will get the praise either from mature people or infants or rocks if need be. He just alludes to that Psalm as an illustration of what is happening. And I say that so that you'll understand it isn't to say that these were zero to three-year-old babies all chanting together, "Hosanna to the Son of David." But rather an allusion to that principle there.
With that citation, Jesus left the heartless hierarchy standing there. It is also possible that He did not wish to be in their presence lest they seize Him before time. He made His way towards Bethany (verse 18), which, as Henry says, was but a short distance away:
He left them, in prudence, lest they should now have seized him before his hour was come in justice, because they had forfeited the favour of his presence. By repining at Christ's praises we drive him from us. He left them as incorrigible, and he went out of the city to Bethany, which was a more quiet retired place not so much that he might sleep undisturbed as that he might pray undisturbed. Bethany was but two little miles from Jerusalem thither he went on foot, to show that, when he rode, it was only to fulfil the scripture. He was not lifted up with the hosannas of the people but, as having forgot them, soon returned to his mean and toilsome way of travelling.
Jesus's good friends Mary, Martha and Lazarus — whom He had recently resurrected — lived in Bethany. Scripture does not tell us, but their house might have been a haven of peace and prayer for Him. They would have rejoiced at having Him as a houseguest.
Next time: Matthew 21:18-22