You are currently browsing the tag archive for the 'United States' tag.
On July 19, 2017, the New York Times (NYT) published a transcript of an extensive interview with President Donald Trump.
Portions of the transcript made French news on Friday, July 21. I heard it on RMC at lunchtime. Trump was most effusive about his meeting with French president Emmanuel Macron. Relevant excerpts will appear in this first part detailing the Trumps' trip as well as the second entry which will cover events on July 14, Bastille Day.
The French government decided months ago — before the US election last autumn — to invite the American president for Bastille Day commemorations on July 14, 2017. This year marks the centenary of American troops arriving in France during the Great War, and the French wanted to roll out special ceremonies of remembrance and thanksgiving.
Trump is not the first foreign leader to have been invited for Bastille Day celebrations. It is a common occurrence.
Security was tighter than usual in Paris during this time, but, despite the American president's remarks about their country, the French were looking forward to the Trumps' visit. A British journalist was thrilled they would be spending so much time in his neighbourhood.
No one could have predicted how well this trip went, possibly even President Trump and First Lady Melania.
Trump told the NYT how he reacted to the invitation:
… when Macron asked, I said: "Do you think it's a good thing for me to go to Paris? I just ended the Paris Accord last week. Is this a good thing?" He said, "They love you in France." I said, "O.K., I just don't want to hurt you."
Add to that the fact that Macron met with his beloved Angela Merkel the morning of Trump's arrival on Thursday, July 13.
The Trumps landed that morning:
The French were fascinated by Trump's reinforced Cadillac, The Beast.
While Macron and members of his cabinet spent time with Merkel and her German delegation, the Trumps had prior commitments.
Mrs Trump visited the Necker Hospital for children:
She spent time with patients:
Her husband was at the US Embassy for meetings.
Later, the couple met at the embassy where Trump addressed an enthusiastic gathering of military families and American veterans who served in the Second World War:
A somewhat younger audience was also delighted:
In covering the event, CNN's Poppy Harlow mistook the Star Spangled Banner for La Marseillaise.
You can see more embassy photos here, here and here.
There was no meeting at the Elysée Palace until after the tour of Les Invalides, the military museum, formerly a military hospital that Napoleon had built. It is a splendid place to visit.
The next few photos are from Les Invalides. You can see a news clip here which shows how grand it is and the welcome ceremony Macron laid on.
The Beast arrived:
What a magnificent setting:
Strict protocol was observed throughout:
Macron gave the Trumps a tour of the museum. No doubt it included quite a history lesson as the French president has always been scholarly, even from his early childhood:
Maréchal Foch's tomb was also part of the tour. The comment in the tweet explains why nearly every large French town and city has a Boulevard or Avenue Maréchal Foch:
Trump told the NYT that he was impressed with Macron's commentary on Napoleon and the tour of Les Invalides.
Afterwards, Macron hosted Trump at the Elysée.
It was a tight squeeze for The Beast:
Meetings took place, likely to have included counter-terrorism in the Horn of Africa:
A press conference followed:
It emerged that Trump spoke with the press on the flight to Paris. Bloomberg has a transcript.
You can watch the 35-minute press conference here.
Macron looked pleased:
The Guardian predicted a synergy between the two men whilst acknowledging Macron's opportunism (emphases mine):
The deeper worry for the UK must be that Trump warms to Macron's energy, and finds the British, preoccupied by the intricacies of Brexit and led by a "loser" who wasted her parliamentary majority, comparatively less appealing. His state visit to the UK – stalled at least until next year – is in danger of becoming a symbol of an ailing special relationship.
Above all Macron, unlike May, has shown himself to be an operator. At the "family" photo-shoot at the G20, Macron, realising his relatively small frame and slated for a rather undistinguished position in the second row, simply ignored protocol and inserted himself in the front row next to the US president. Trump may be an isolationist, but few politicians want to isolate themselves from him.
Equally, after the Manchester terrorist attack in May, Macron walked from the Élysée to sign a condolences book. A letter of gratitude for the gesture from the British embassy received a handwritten reply from Macron to the effect "it is what should be expected". Gallic charm and symbolism have their virtues.
Trump confirmed to the NYT that Great Britain can wait:
BAKER: Will you go to Britain? Are you going to make a state visit to Britain? Are you going to be able to do that?
TRUMP: As to Britain?
BAKER: Yeah.
HABERMAN: Will you go there?
[crosstalk]
While the meetings and press conference took place, Brigitte Macron took Mrs Trump on a tour of Notre Dame Cathedral …
… and a boat tour of the Seine:
That evening, the Macrons hosted the Trumps for dinner at the upmarket restaurant, the Jules Verne (more here):
It is one of Alain Ducasse's restaurants. You can see him in the video below:
The restaurant was closed to other diners, although photographers were allowed in from time to time:
While they had dinner, the main course of which was lobster, Trump's entourage took a night-time tour of the city.
Then it was time to get some rest:
Mrs Trump closed the day by sending a thank you via the White House:
"France is a beautiful country that is rich in history and culture," said First Lady Melania Trump. "I am grateful to President and Mrs. Macron for their gracious invitation and hospitality as we celebrate Bastille Day with them, which is not only a celebration of France's national day, but on this occasion, in 2017, also honors the historic cooperation between France and the United States during the First World War." The First Lady continued, "I also want to take a moment to thank the employees and families of the United States Embassy for all of their hard work on behalf of our country, and to extend my warmest wishes to the patients and staff at Necker Hospital. My visit with the patients was very special, and I will continue to keep them all in my thoughts and prayers for a speedy recovery."
You can see more images here, here, here, here and here.
The Daily Mail, The Telegraph and Breitbart each has a series of photos of the Trumps and Macrons taken on July 13.
A review of July 14 comes next week.
I still intend to write about President Donald Trump's visit to Paris, even though it happened a week ago.
However, time constraints prohibit me from doing so at the moment.
Unfortunately, Big Media did not cover the trip very well. No surprise there.
On Sunday, July 16, 2017, I saw an interview with ex-CIA man Dr Steve Pieczenik on the Alex Jones Show:
If that does not work, here is another link. The interview is in the first half of the segment.
Pieczenik talked about Trump's G20 meetings as well as his visit with France's president Emmanuel Macron.
He said that Trump has been able to find common ground with world leaders even when they disagree on important issues.
Trump was able to negotiate the ceasefire in Syria with Russian president Vladimir Putin at the G20. Pieczenik says that was facilitated by the two men finding common ground in other areas.
According to Pieczenik, both men admire beautiful, accomplished women. Putin is very proud of his daughter who speaks several languages. Likewise, Melania Trump might have been a model but is hardly an airhead. She, too, speaks five languages.
Both Trump and Putin enjoy the closeness of family and like to spend time with them. That would have been a topic of conversation. Angela Merkel wisely sat Putin and Mrs Trump together at dinner, also helpful.
Trump is forging important alliances, even if most of the world thinks he is tweeting all day long.
Besides Putin, Trump made an equally positive impression on Poland's president Andrzej Duda in Warsaw earlier this month. Whilst there, he participated in the Three Seas Initiative, forging new links with Central and Eastern European countries.
Trump's visit to Saudi Arabia and Israel went swimmingly. For the first time in many years, there is hope that peace in that region could become reality. His meeting with Egyptian president Abdel Fattah Al-Sisi in April was a tremendous success.
Trump has also been successful in forging alliances in the Far East, particularly with Japan's president Shinzō Abe. His meetings with China's president Xi Jinping were productive. The Trump administration is currently conducting sensitive trade negotiations with China.
Steve Pieczenik explained that China fears Japan because of their disputed claims on the Spratly Islands in the South China Sea. The United States might have to mediate at a certain point.
So, while Big Media and their lesser left-leaning counterparts continue to discuss Russian collusion in the 2016 election, President Trump is making productive inroads and good impressions on the world leaders he has met thus far.
So it was in France. Prior to meeting with Trump on Thursday, July 13, Emmanuel Macron met with German chancellor Angela Merkel that morning. Then, after Merkel's departure, Trump came on the scene. Everyone thought the pro-EU Macron would give him a chilly reception.
However, that was not the case, particularly in the 25-second departure handshake on Friday, July 14. Macron couldn't let go of his new friend.
Instead, Steve Pieczenik said that Trump was able to persuade Macron to also look to the United States. Pieczenik was certain that Trump was able to get Macron to see that the EU was 'dying' (Pieczenik's word) and that focussing on relations with the United States would be more important in the long run.
Pieczenik went further and said that Trump is slowly breaking up the European Union.
On his own website, Pieczenik described what the French and American delegations would have talked about during Trump's trip. 'Trump Meets Macron in Paris!' is recommended reading. Excerpts follow, emphases in the original:
Let me assure you, that these prestigious intelligence/military officers/operatives are not there to watch French planes fly around in the sky or watch soldiers march through the Arc de Triomphe. I would suspect that they have a full agenda that they want to share with Macron and his own chief of the army, the highly decorated General Jean-Pierre Bossier [CEMAT], regarding one very important issue: counter-terrorism!
Obama put thousands of American troops into the Horn of Africa, specifically Djibouti, to help fight terrorism alongside French troops. Trump has maintained US presence in the region. However, Trump's military advisors have noted that the American troops require more French input on language and culture there:
I am certain that critical strategic/tactical issues regarding present American occupation in the former French colony in Djibouti [Horn Of Africa] at Camp Lemonnier will become a salient issue. France is far more effective in counteracting the tribal/ethnic battles raging in Sudan, Somalia, Ethiopia, Eritrea, Chad, Central African Republic, et. al. than the novitiate Americans. Instead of sending more American troops, the key issue will be the nature of alternative aid to these impoverished African colonies in order to pre-empt the possible rise of terrorist cells.
Also:
Whatever the past histories are of each country, Macron realized thanks to his time as an investment banker at Rothschild & CIE Banque [closely affiliated with Goldman Sachs, J.P. Morgan Chase] that alienating any American POTUS was neither feasible nor productive.
In conclusion, there are many geopolitical successes going on right now involving President Trump.
Now, as to foreign collusion regarding elections, Pieczenik had interesting information.
Before I get to what he had to say, here is background information from Michael Caputo who worked in Bill Clinton's administration over 20 years ago. This was his mission:
He explained to Tucker Carlson that he was sent directly by the Clinton White House to Russia where he was able to get Boris Yeltsin successfully re-elected.
Pieczenik — ex-CIA himself — told Alex Jones that Caputo was part of a CIA programme to ensure Yeltsin's re-election.
So, there: Hillary's husband ordered — and got — interference in a Russian election.
Pieczenik also said that, on the domestic front, before John Brennan became CIA director in 2013 (he resigned before Trump's inauguration), he opened an 'office in Hollywood' to effect change in film and television storylines to turn people away from American values and ideals.
Now, back to Michael Caputo. Although he worked for the Clinton administration, two decades later, he became Donald Trump's communications advisor for the 2016 presidential campaign.
Caputo clearly enjoyed his time in Russia during the 1990s, because he met and married a Ukranian. On March 20, 2017, he found out that his wife's name was mentioned by Jackie Speier, a congresswoman (D-California), during televised Congressional hearings. (Speier, incidentally, was a survivor of the Jim Jones cult in Jonestown. That should tell you something.) Since then, Caputo told Tucker Carlson that he and his family have received many death threats because Mrs Caputo is Ukranian, even though she now has American citizenship.
The interview starts at the 2:25 mark:
Caputo tells Carlson that he had to testify last week as to what he knows about any involvement Russia had in Trump's campaign and the election. He says there is absolutely no evidence.
Caputo said — and Trump supporters already know this — the only reason for this accusation, which is now nearly a year old, is to prevent the president from getting anything done.
That, of course, would open the door to impeachment.
I realise that some reading this are hoping for it. I pray to the contrary.
Instead, it is the Democrats who must come clean about their nefarious activities.
On Monday, July 17, 2017 President Donald Trump launched a week-long Made in America campaign to showcase products made in the United States by American companies.
That day, one company from each of the 50 states went to the White House to display their wares. Some gave the president a personalised product.
This appears to be yet another Trump 'first'. In this short video, the president explains more:
It will be even better when he and his daughter can get Trump and Ivanka Trump merchandise made in the United States. Currently, they are made in various Asian countries.
It should also be noted that Trump's White House pens, used for signing official documents, are of Chinese manufacture and American assembly.
For now, Trump's intention is to remind the nation of American workers, as The Conservative Treehouse explains:
America is a nation that honors the work of gifted and skilled tradespeople, but for too long our government has forgotten the American workers. Their interests were pushed aside for global projects and their wealth was taken from their communities and shipped overseas.
Under the leadership of President Trump, not only will the American worker never be forgotten, but they will be championed …
President Trump knows that America first means putting American workers first.
The White House provided a list of the 50 companies that participated.
Larger products were displayed on the South Lawn:
The president couldn't resist playing with one big boy's toy:
Smaller products were on display in the White House:
The Dallas News was ecstatic to see Trump participate in a long-standing presidential tradition of wearing a Stetson. The Garland, Texas company has been producing hats for 152 years, often giving personalised ones to American presidents:
Trump was a star baseball player when he attended New York Military Academy. In fact, he seriously considered pursuing a professional baseball career after he graduated in 1964. So, it came as no surprise that he would want to try out a bat:
He enjoyed himself:
Gibson Guitars' appearance was important …
Because …
President Trump pledged to protect the American worker and American employers:
Vice President Mike Pence pointed out:
Afterwards:
The Conservative Treehouse has more photos.
Before hosting a dinner for seven Republican senators, Trump expressed his pleasure with the exhibition:
For more American-made products, visit American Retail, a comprehensive website with short histories of featured companies. It's beautifully laid out and offers links to manufacturers so that you can easily place an order online.
In his Monday press briefing, Sean Spicer said that, while this week highlights American manufacturing, there will be more to follow throughout July:
Later on in the month, we'll also be highlighting American heroes and the American Dream.
As far as concrete policies for American workers, Trump is in the process of renegotiating Bill Clinton's NAFTA, which dates from the 1990s and needs a makeover. We will see how he negotiates his famous 'Art of the Deal' with classic opponents of his such as the US Chamber of Commerce and union leader Richard Trumka, president of the AFL-CIO.
Never mind that Democrats want to take credit for renegotiating NAFTA — ignore them — it is Trump who is actually changing minds:
Trumka says that Trump outperforms Obama on trade:
An investigation is also taking place by the Commerce Department into Chinese steel's effect on the American steel industry.
Things are moving along well in the Trump administration. Regardless of what Al Gore said on Sunday, President Trump spends little time tweeting. Trump is working hard to Make America Great Again.
On Wednesday, July 5, 2017, President Donald Trump and First Lady Melania Trump made their first visit to Poland.
Before leaving, they remembered the 152nd anniversary of the Secret Service:
The day before, I featured a few tweets describing the anticipation among Poles regarding this trip (see comments section).
Here they are upon arrival in Warsaw:
According to the now-deleted White House Wardrobe Twitter account, Mrs Trump's suede coat is a Diane Von Furstenberg creation, as is her 'Arago' scarf.
Even though it was late at night, the streets along the motorcade route were filled with people:
The White House blog has a full report of the Polish trip, excerpts of which follow:
On Wednesday, President Donald J. Trump began his second trip abroad by traveling to Warsaw, Poland for bilateral meetings and to deliver an address to the people of Poland. President Trump also spoke about energy security with European leaders attending the Three Seas Initiative Summit.
President Trump met first with the President of Poland, Andrzej Duda. The two affirmed the enduring friendship and alliance between Poland and the United States, as demonstrated by the close partnership and cooperation between our two countries in many different spheres, particularly within NATO on security issues.
President Trump and President Duda then held a joint press conference in the Royal Castle Courtyard …
The film in this tweet shows part of the interior of the Royal Castle:
Afterwards, Trump joined European leaders to participate in a meeting of the Three Seas Initiative Summit. Time explains:
Twelve countries — Poland, Hungary, Czech Republic, Slovakia, Romania, Bulgaria, Lithuania, Estonia, Latvia, Croatia, Slovenia and Austria — are a part of the initiative, which seeks to boost economic ties between the United States and ex-communist countries of both central and eastern Europe.
The White House blog states that Trump also held a meeting with Croatia's president:
President Trump also met with President Kolinda Grabar-Kitarovic of Croatia to discuss issues of mutual interest and ways to deepen already strong United States-Croatia relations. President Trump welcomed Croatia's efforts to promote energy security and diversification, and expressed support for timely completion of the Krk Island liquefied natural gas facility.
Meanwhile, Melania Trump spent time with Poland's first lady:
I saw another picture of them giggling like old friends, so they must have got on very well indeed. Mrs Duda also took Mrs Trump on a tour of the Copernicus Science Center.
The solemn part came when the two leaders and their wives gathered in Krasiński Square to remember Poland's struggle during the Second World War.
Trump addressed a huge crowd in the square. The Poles applauded after nearly every sentence and periodically interrupted him with cheers, as the following transcript excerpts show:
The story of Poland is the story of a people who have never lost hope, who have never been broken, and who have never, ever forgotten who they are. (Applause)
AUDIENCE: Donald Trump! Donald Trump! Donald Trump!
PRESIDENT TRUMP: Thank you. Thank you so much. Thank you. Thank you so much. Such a great honor. This is a nation more than one thousand years old. Your borders were erased for more than a century and only restored just one century ago …
In the summer of 1944, the Nazi and Soviet armies were preparing for a terrible and bloody battle right here in Warsaw. Amid that hell on earth, the citizens of Poland rose up to defend their homeland. I am deeply honored to be joined on stage today by veterans and heroes of the Warsaw Uprising. (Applause.)
AUDIENCE: (Chanting.)
PRESIDENT TRUMP: What great spirit. We salute your noble sacrifice and we pledge to always remember your fight for Poland and for freedom. Thank you. Thank you. (Applause.)
This monument reminds us that more than 150,000 Poles died during that desperate struggle to overthrow oppression …
Together, with Pope John Paul II, the Poles reasserted their identity as a nation devoted to God. And with that powerful declaration of who you are, you came to understand what to do and how to live. You stood in solidarity against oppression, against a lawless secret police, against a cruel and wicked system that impoverished your cities and your souls. And you won. Poland prevailed. Poland will always prevail. (Applause.)
AUDIENCE: Donald Trump! Donald Trump! Donald Trump!
PRESIDENT TRUMP: Thank you. You were supported in that victory over communism by a strong alliance of free nations in the West that defied tyranny. Now, among the most committed members of the NATO Alliance, Poland has resumed its place as a leading nation of a Europe that is strong, whole, and free …
And today as ever, Poland is in our heart, and its people are in that fight. (Applause.) Just as Poland could not be broken, I declare today for the world to hear that the West will never, ever be broken. Our values will prevail. Our people will thrive. And our civilization will triumph. (Applause.)
AUDIENCE: Donald Trump! Donald Trump! Donald Trump!
PRESIDENT TRUMP: Thank you. So, together, let us all fight like the Poles — for family, for freedom, for country, and for God.
Thank you. God Bless You. God bless the Polish people. God bless our allies. And God bless the United States of America.
Later, Mrs Trump tweeted:
Poland's President Duda was unhappy with fake news reports:
Then it was off to Hamburg for the G20 conference. Doesn't Mrs Trump look wistful?
One Polish lady tweeted:
In Hamburg, Trump renewed acquaintances and held meetings outside of the G20 conference:
The Trumps will be returning this weekend. They will go to France for Bastille Day at the invitation of President Macron. The government wishes to honour the United States for liberating the French people in 1917.
Reuters reports that another special European trip might be on the cards:
More news on the G20 and French trip next week — as well as an update on the Clooneys.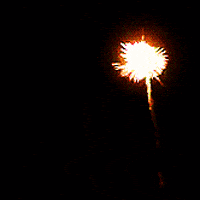 Best wishes to all my American readers for a happy Independence Day. I hope all, wherever they are in the world, have a happy Fourth of July.
May it be enjoyable, yet peaceful.
And may it be spent in good company, with excellent food and summertime beverages.
This year, Americans have channelled the spirit of Brexit:
The US Department of the Interior has a great little video (the length of a television advert) with beautiful photos of the American landscape from sea to shining sea as well as of those who fought to keep the nation free:
Below are a few reflections and facts about the American colonies' fight for independence and the country they built.
Happiness
Since the late 1970s, the notion of personal happiness became a priority first in American society then elsewhere in the Western world.
The Declaration of Independence, adopted on July 4, 1776, contains the following text (an amendment by the Committee of Five of Thomas Jefferson's initial sentence):
We hold these truths to be self-evident, that all men are created equal, that they are endowed by their Creator with certain unalienable Rights, that among these are Life, Liberty and the pursuit of Happiness. ——
Read it carefully.
Karl Denninger at Market Ticker points out (emphasis in the original):
I note that the Founding Fathers, wise men that they were, recognized this as they called out in the Declaration of Independence the fundamental human right to the pursuit of happiness.
Nowhere is attainment of happiness mentioned, nor can it be assured, and for good reason — it's mostly in our heads!
The Declaration of Independence does not guarantee happiness, only the pursuit thereof.
Life and liberty, on the other hand, are the bedrock of the document and the ideals behind the new nation.
It is ironic and sad that, today, life (abortion, euthanasia, murder) and personal liberty (constantly eroded) take second place to a misplaced and misguided idea of the achievement — rather than the pursuit — of happiness, which is impossible in a fallen world.
Freemasonry and the Founding Fathers
If only history were taught academically and disseminated publicly the way it was in 1976, the year of the Bicentenary, which I remember well.
Everything was much more straightforward then.
Over the past 20 years, aided by the Internet, every revisionist kook — 'Christian' and secularist — is coming out of the woodwork to denounce the Founding Fathers who made such painstaking efforts to give the world the United States of America.
I say 'world', because, by now, someone from nearly every country on earth has been able to settle there.
But I digress.
Much has been made by certain religious Americans about Freemasonry's role in the independence effort.
It is difficult to know what books and websites are telling the truth. By now, we may never know. With the passage of time come more biased perceptions and selective evidence.
One interesting webpage on the subject is called 'Freemasonry and the American Revolution'. Highlights follow.
On one Founding Father and President:
Thomas Jefferson was not a Freemason
nor was he part of any Illuminati Conspiracy
While there were a lot of Masonic lodges in the colonies, few Masons led the independence effort:
While some Freemasons joined the Revolutionary cause, the vast majorities of American Revolutionaries were not members of the Masonic fraternity. Important Revolutionary leaders like Thomas Jefferson, Thomas Paine, John Adams, and Patrick Henry were not Freemasons. Of the fifty-six signers Declaration of Independence only eight or nine can be shown to have been Freemasons.[4]
On George Washington's commitment to the Masons:
While Masons shamelessly promote George Washington's membership and sometimes allege his persevering zeal for the Masonic fraternity, his commitment to the organization is unclear. In 1798 Washington wrote to a Reverend Synder, "to correct an error you have run into, of my presiding over the English Lodges in this country. The fact is I preside over none, nor have I been in one more than once or twice in the last thirty years." As early as 1780, Washington called Freemasonry "Child's Play" and subsequently announced to a committee of right worshipfuls of King David's Lodge, that it was not agreeable to him to be addressed as a Mason. When Washington retired to private life, Freemasons Andrew Jackson and Edward Livingston were two of the three men to vote AGAINST Congressional resolutions giving thanks to this great man. It is unclear whether the third man was also a Mason.[5]
The essay says that Benjamin Franklin was cagey about his membership.
General Lafayette joined the Masons only after the Revolutionary War. He seemed sceptical of them during a trip to New York City:
To-morrow, I am to visit the schools; I am to dine with the Mayor; and in the evening, I suppose, I am to be made VERY WISE by the Masons.
The traitor Benedict Arnold was a Freemason.
The article says that in early America, the Masons were somewhat divided post-independence. Those who supported independence sided with the Founding Fathers. Many others wanted to retain a certain primacy that harked back to England:
The American Revolution had a profound impact on the America's Masonic lodges. It should come as no surprise that many American Masons were swept up in the spirit of non-Masonic giants like Thomas Jefferson. However, Freemasons were inherently ideologically opposed to the egalitarian beliefs of America's revolutionaries. After the war was over many Masons, who had benefited from strong ties to the English Monarchy's hierarchical and class oriented structure, worked to create 'a new hierarchical order' which could preserve and promote exclusive membership privileges in a country without a ruling monarch.
I have no opinion on this. It was the most thought-provoking piece of historical research I've seen, and it seemed worth citing.
Freemasonry or not, there is always a pecking order. Every society, even the most 'egalitarian', has one.
Christianity and independence
Another contentious subject today — an era where the vast majority of Americans have plenty of creature comforts to hand and every citizen has free access to the democratic process — is whether the Revolutionary War and subsequent independence were biblical.
A number of Protestant pastors today think Romans 13 should be obeyed at all costs. These are men who live comfortable lives. They are firmly middle class. They do not know what it was to live in the American colonies.
Anyone who thinks American independence was unbiblical, disobedient or ill-advised should move to Canada.
Yet, notice that these pastors keep appearing like the proverbial bad penny, establishing their churches in the United States and making a living off of the American people.
If the Revolutionary War and the War of 1812 were not destined, respectively, to achieve and maintain independence, the British would have won. Of that, we can be sure.
Let us now look at a webpage from a history about the early United States, 'III. Religion and the American Revolution'. Excerpts, a summary and graphics follow.
Although the essay does not mention it, the 18th century was the era of the First Great Awakening:
World events at the time of the First Great Awakening
George Whitefield, a great preacher in the First Great Awakening
The powerful preaching and widespread revivals were important in the life of colonial America and no doubt influenced how the settlers viewed the British. Not all were anti-British. However, the more vocal supporters of British rule had to either keep their views quiet or move. Some Loyalists — pejoratively called Tories (bandits) — went back to Britain and others settled in Canada.
'Religion and the American Revolution' says that clergy were similarly divided.
I have read elsewhere that some clergy supporting independence cited Acts 5:29 (when the temple leaders tried to forbid the Apostles from preaching):
29 But Peter and the apostles answered, "We must obey God rather than men.
In any event (emphases mine):
The Revolution strengthened millennialist strains in American theology. At the beginning of the war some ministers were persuaded that, with God's help, America might become "the principal Seat of the glorious Kingdom which Christ shall erect upon Earth in the latter Days." Victory over the British was taken as a sign of God's partiality for America and stimulated an outpouring of millennialist expectations–the conviction that Christ would rule on earth for 1,000 years. This attitude combined with a groundswell of secular optimism about the future of America to create the buoyant mood of the new nation that became so evident after Jefferson assumed the presidency in 1801.
Jonathan Mayhew (1720-1766) was born in the colony of Massachusetts. He was a Congregationalist minister who took strong exception to the Anglican Church:
Jonathan Mayhew considered the Church of England as a dangerous, almost diabolical, enemy of the New England Way. The bishop's mitre with the snake emerging from it represented his view of the Anglican hierarchy.
Mayhew asserted that resistance to a tyrant was a "glorious" Christian duty. In offering moral sanction for political and military resistance, Mayhew anticipated the position that most ministers took during the conflict with Britain.
A Presbyterian minister from New York, Abraham Keteltas (1732-1798):
celebrated the American effort as "the cause of truth, against error and falsehood . . .the cause of pure and undefiled religion, against bigotry, superstition, and human invention . . .in short, it is the cause of heaven against hell–of the kind Parent of the Universe against the prince of darkness, and the destroyer of the human race."
Peter Muhlenberg (1746-1807), a Lutheran pastor from Pennsylvania who served in the Continental Army and later as a congressman, was the foremost 'fighting parson':
The eldest son of the Lutheran patriarch Henry Melchior Muhlenberg, young Muhlenberg at the conclusion of a sermon in January 1776 to his congregation in Woodstock, Virginia, threw off his clerical robes to reveal the uniform of a Virginia militia officer. Having served with distinction throughout the war, Muhlenberg commanded a brigade that successfully stormed the British lines at Yorktown. He retired from the army in 1783 as a brevetted major general.
The Scottish-born president of Princeton University, John Witherspoon (1723-1794), a Presbyterian
minister, was dubbed the most 'political parson' of the Revolutionary period. He represented New Jersey in the Continental Congress and, as such, was a signatory to the Declaration of Independence:
As president of Princeton, Witherspoon was accused of turning the institution into a "seminary of sedition."
Religious inscriptions were common on Revolutionary flags and banners, such as the one below:
Its saying is still used today where Americans oppose bureaucracy and the Deep State.
Incidentally, the Quakers suffered a schism. Those who wanted to join the Revolutionary effort broke away from their pacifist brethren and became known as the Free Quakers. They built their own Free Quaker meeting house in Philadelphia.
Conclusion
Unlike the French Revolution and the Bolivarian liberations of various South American countries from Spain, the American Revolution was well rooted in the Bible and Christian preaching. The other two were purely secular.
Any country which turns to God will receive His merciful blessings.
However, based on the nature of its independence effort, tied as it was to scriptural and Christian support, the Great Republic has survived this long because of Americans' enduring faith in the Almighty.
Long may it remain so.
James O'Keefe, the founder and head of Project Veritas (past videos at the link), has once again produced a sterling undercover video.
This time, he sent an undercover reporter of his to CNN to investigate the Russian collusion accusations against President Donald Trump.
On Monday, June 26, 2017, Laura Loomer of Canada's Rebel Media tweeted:
Within hours, the Project Veritas video appeared on YouTube.
I highly recommend this subtitled, 8+-minute video (mild language alert), not only to anti-Trump readers but also to those of similar mindset who live outside of the United States, particularly in Europe:
The following synopsis comes from Project Veritas (emphases mine below):
In the recent video footage obtained by Project Veritas, John Bonifield a Sr. Producer at CNN, admits to several beliefs that are in direct conflict with the official CNN narrative that Trump has colluded with Russia, and that Russia has interfered with the 2016 election. Bonifield expresses clear doubts that there is a fire behind the Russia smoke, stating, "I haven't seen any good enough evidence to show that the President committed a crime." He also confirms suspicions that CNN staff is ideologically biased against Trump, stating, "I know a lot of people don't like him and they'd like to see him get kicked out of office…"
Bonifield even further confirms CNN's bias against the President, stating, "I think the President is probably right to say, like, look you are witch hunting me…you have no real proof."
Bonifield exposes that Russia has been great for CNN's ratings, and that orders from CEO Jeff Zucker himself have directed CNN to pursue Russia leads at the expense of other stories. Bonifield states "And the CEO of CNN said in our internal meeting, he said 'good job everybody covering the Climate Accords, but we're done with it let's get back to Russia.'"
He further comments on Russia, "it's mostly bullshit right now. Like, we don't have any giant proof…if it was something really good, it'd leak."
This is not fabricated. John Bonifield does indeed work for CNN, his employer for several years.
Quite rightly, O'Keefe channelled his late friend and mentor, Andrew Breitbart, who encouraged more people to make honest and hard-hitting exposés:
The Russian Ministry of Foreign Affairs has seen the video:
Freedom of speech is one thing, but when a news organisation purporting to be trustworthy keeps pushing damaging falsehoods for ratings, that's something else:
Yep.
I know a lot of people offline who believe what CNN says. They, like most of CNN's viewers, are highly educated. One man told me recently, 'It's not a matter of if, but when, Trump's Russian collusion comes out.'
But, wait, didn't Obama laugh at the notion that an American election could be rigged? He ridiculed Trump's claims last year of voter fraud and more. Since then, the fake Russian narrative that somehow they helped Trump win the White House has been front and centre, especially from CNN.
Yesterday, Trump tweeted:
Lou Dobbs of Fox News analysed the web of deceit surrounding the Democrats' claims about Trump and Russia. Dobbs doesn't say, but some Republicans also believe this fakery:
Trump had more to say on the topic. Sundance of The Conservative Treehouse put the president's tweets together:
Over the past week or so, CNN's obnoxious and belligerent Jim Acosta has been complaining about the White House press briefings and gaggles. Some changes have been made; filming, for example, is no longer guaranteed.
I call Acosta obnoxious because he was particularly rude to Trump last winter when the then president-elect gave a press conference at Trump Tower. Acosta interrupted him several times. Trump got his own back on Acosta weeks later in his first press conference as president.
Those who watch these briefings say that whilst Acosta himself might be ignored, others from CNN are not:
That was nothing compared to what happened next.
CNN discovered it was in hot water for its fake news.
On Friday, June 24, the network had to withdraw a story, one that involved the Russia narrative.
Newsweek has a summary of what happened:
CNN's announcement of new publishing restrictions on articles about President Donald Trump and Russia, as reported by Buzzfeed, has delighted right-wing media.
Populist website Breitbart reported that the "very fake news scandal" was consuming the network, while Fox News host Sean Hannity taunted CNN's Jeff Zucker on Twitter …
CNN's retracted story, which alleged that the Senate Intelligence Committee was probing claims that the chief of a $10 billion Russian investment fund had met with a member of Trump's transition team days before the president's inauguration, was based on a single unnamed source …
BuzzFeed reported (language alert):
The now-deleted story was published Thursday and cited a single, unnamed source who claimed that the Senate Intelligence Committee was looking into a "$10-billion Russian investment fund whose chief executive met with a member of President Donald Trump's transition team four days before Trump's inauguration."
A source close to the network, who requested anonymity to discuss the matter, told BuzzFeed News earlier that the story was a "massive, massive fuck up and people will be disciplined." The person said CNN Worldwide President Jeff Zucker and the head of the company's human resources department are "directly involved" in an internal investigation examining how the story was handled.
BuzzFeed included this tweet:
On Monday, June 26, three CNN employees resigned (Jeff Zucker, the network's CEO, is pictured giving the announcement):
That particular BuzzFeed article said, in part:
Three CNN employees have resigned in the wake of the news outlet's retracted Russia story.
Thomas Frank, the reporter who wrote the story; Eric Lichtblau, who recently joined CNN from the New York Times; and CNN Investigates executive editor Lex Haris have left the news outlet. The Washington Post first reported the resignations, which a CNN source confirmed to BuzzFeed News …
The story, written by investigative reporter Frank, was posted on Thursday and deleted late Friday. More than an hour after BuzzFeed News contacted CNN about the deletion, an editor's note appeared on CNN website saying that the story "did not meet CNN's editorial standards and has been retracted."
The note also apologized to Anthony Scaramucci, a member of Trump's orbit who had been named in the story (and who later tweeted that the apology was accepted).
The retraction sent CNN scrambling to deal with the fallout over the weekend, even within parts of the news operation that weren't involved in the retracted report …
Historian and author Thomas Wictor had an interesting exchange with another Twitter user about Eric Lichtblau's reporting history at the New York Times, including:
And, with further implications for CNN:
Trump tweeted:
This is not the end of the story for CNN — or for other media outlets. Investigative journalist and New York Times best selling author Sharyl Attkisson has just come out with a new book, The Smear, which is all about fake news. She could not have timed it better. I wish her all the best with book sales:
It might well answer the president's queries:
Monday, June 26, was also notable for the Supreme Court's temporary approval of Trump's partial travel ban from earlier this year. The Supreme Court justices will look at the ban formally as a case later this year, probably October.
White House Press Secretary Sean Spicer said at that day's press briefing:
Good afternoon. I want to say at the top that with respect to the Supreme Court decision on the President's executive order, the President was honored by the 9-0 decision that allows him to use an important tool to protect our nation's homeland.
His number-one responsibility as Commander-in-Chief is to keep the American people safe, and that's exactly what this executive order does.
Nationally syndicated talk show host John Cardillo tweeted:
In a statement from the Department of Justice, Attorney General Jeff Sessions explains why this partial travel ban is necessary for the safety and security of the United States:
I know some people still find this executive order discriminatory, however, it covers only six countries, those which lack adequate security detail and procedures to vet their own citizens, some of whom could be potential terror risks.
With these two significant items of good news, perhaps White House Anon is legit, after all. On June 22, he predicted good things would happen this week.
This is an important example of left-wing hypocrisy:
Is everyone in the United States aware that the FBI is investigating Bernie Sanders for fraud?
NBC's Chuck Todd didn't mention it in his interview with Sanders about last week's special elections in Georgia and South Carolina. I can appreciate that the network is proud that Meet the Press is in its 70th year, but, please, give people the full story:
In May 2016, Burlington College in Vermont had to close. It went broke. Sanders's wife Jane had been a recent Burlington College president.
On June 22, 2017, Politico published Harry Jaffe's article, 'Jane Sanders Lawyers Up', which recaps the background. Jaffe, who has been following Sanders's career since the 1970s, is the editor-at-large for Washingtonian magazine and the author of Why Bernie Sanders Matters. Excerpts and a summary follow.
In short:
Investigative reporters had been breaking stories about a federal investigation into allegations that the senator's wife, Jane Sanders, had committed fraud in obtaining bank loans for the now defunct Burlington College, and that Sanders's Senate office had weighed in.
In May 2017, Sanders blamed the story on President Donald Trump's campaign manager in Vermont:
Sanders had never responded to questions about the case, but he took the bait this time. Briefly.
"Well, as you know," he said, "it would be improp— this implication came from Donald Trump's campaign manager in Vermont. Let me leave it at that, because it would be improper at this point for me to say anything more."
Sanders repeated the accusation:
"Yes," Sanders responded, "it is nonsense. But now that there is a process going on, which was initiated by Trump's campaign manager, somebody who does this all of the time, has gone after a number of Democrats and progressives in this state. It would be improper at this point for me to add any more to that."
Investigators are looking into whether Senator Sanders's office used his influence to obtain a loan from People's United Bank to help bail out the college.
Sanders is correct in saying that Brady Toensing, an attorney who chaired Trump's Vermont campaign, notified authorities. Politico reports that Toensing sent a letter in January 2016:
Toensing, in an email to Politico Magazine, notes, "The investigation was started more than a year ago under President Obama, his Attorney General Loretta Lynch, and his United States Attorney, all of whom are Democrats."
Politico says that Mr and Mrs Sanders are now seeking top lawyers:
Jeff Weaver, Sanders' longtime top political adviser who heads Sanders' political organization, Our Revolution, confirms to Politico Magazine that Bernie and Jane Sanders have lawyered up. The couple has retained Rich Cassidy, a well-connected Burlington attorney and Sanders devotee, and Larry Robbins, the renowned Washington-based defense attorney who has represented I. Lewis "Scooter" Libby and disgraced former Rep. Bill Jefferson, to represent Jane Sanders in the matter.
It's now Trump's Department of Justice that is handling the investigation which could proceed via a US Attorney for Vermont, not yet appointed.
Politico says:
The facts of the case are complicated. They are steeped in Vermont's peculiar educational culture and the incestuous financial system in Burlington, Sanders' hometown and political base, where some Sanders backers worry that with Trump's Justice Department calling the shots, the facts—intricate as they are—may not determine the outcome.
Reporters knew about it a year and a half ago:
On January 10, 2016, in the midst of Sanders' sudden stardom—just weeks before the votes in Iowa and New Hampshire—the U.S. attorney for Vermont was sent a "Request for an Investigation into Apparent Federal Bank Fraud."
Backed by six exhibits and a dozen documents, the four-page letter described how Jane Sanders had "orchestrated" the purchase of 33 acres along Lake Champlain in Burlington, Vermont's largest city, where her husband had minted his populist political brand as mayor. The deal closed in 2010, when the senator's wife was president of Burlington College, a tiny, obscure, nontraditional school that always seemed to be struggling for students and funds. The letter alleged that to secure a $10 million loan and execute her grand plan to expand the college, Jane Sanders had falsified and inflated nearly $2 million that she'd claimed donors had pledged to repay the loans.
Sanders had "successfully and intentionally engaged in a fraudulent scheme to actively conceal and misrepresent material facts from a federal financial institution," the letter alleged. It pressed for a federal investigation into potential bank fraud.
However, Politico says that reporters did not ask the Sanders about the letter or exhibits, because they were too intrigued by his popularity with voters.
Meanwhile:
Beyond the glare, federal investigators and FBI agents started to pull apart the $10 million financial arrangement. They showed up at Burlington College to sift through hard drives, audit reports and spreadsheets. They began to interview donors, board members and past president Carol Moore. "I was contacted and spoke with an FBI agent numerous times last spring, again last summer," Moore told Vermont Public Radio in May 2017, "and recently, maybe a month ago."
A second letter followed, alleging Senator Sanders's office was involved:
A second letter to federal prosecutors in early 2016 alleged that Senator Sanders' office had pressured the bank to approve the loan application submitted by Jane Sanders. "Improper pressure by a United States Senator is a serious ethical violation," the letter asserted.
It is surprising how far back this story goes.
Before discussing that, however, let's look at a bit of history. Burlington College was founded in 1972 by a literature professor, Steward LaCasce, who had envisaged an institution of higher learning without walls and with a high degree of autonomy. He started Burlington in his living room with 14 students. Anyone reading this who was not alive then should know that the early 1970s was still a time of flower power and experimental lifestyles which held a lot of appeal for a niche group.
Although LaCasce's fledgling institution was not known as Burlington College initially, it got its name once classes moved to a former grocery store in Burlington.
When Jane Sanders was appointed president in 2004, Burlington College had 200 students. She had big plans for the college's expansion. However, those did not materialise immediately. In the meantime, she was proving unpopular with other faculty and even students:
In the four years since she had taken over, two dozen faculty and staff had left the tiny college. The Student Government Association in late 2008 described a "toxic and disruptive environment on campus." Nearly half of the students and faculty members signed a petition demanding a meeting about the "crisis in leadership." Even so, Sanders' salary rose to $150,000 in 2009, according to college records, as tuition increased by $5,000, to $22,407 in 2011, and enrollment dropped to 156 students.
Despite this, she carried on with the support of college trustees.
In 2010, she decided to act on expansion. She planned to move the college to larger grounds, on the desirable Lake Champlain, no less. The local Roman Catholic diocese needed to sell a magnificent building — a former orphanage and rectory — because they needed to fund settlements from child abuse lawsuits:
The property went on the market for $12.5 million. The Diocese took Burlington College's offer of $10 million, which seemed to be a bargain.
There was only one problem. Burlington College could not afford it:
… the college was nearly broke. Its annual budget hovered just below $4 million. Even at a discounted rate, the land would be an extravagant purchase. Yet Sanders was able to craft a complex set of deals to finance the acquisition.
So:
The state's Educational and Health Buildings Finance Agency voted to issue $6.5 million in tax exempt bonds. People's United Bank loaned Burlington College $6.5 million to buy the bonds. The Catholic church loaned the school $3.65 million in a second mortgage. To secure the loans, Sanders assured the bank and the church that the college had $5 million in likely pledges and $2.4 million in confirmed pledges, which she would be able to use to pay off the debt. And finally, the college received a $500,000 bridge loan from Anthony Pomerleau, a wealthy Burlington developer close with Bernie and Jane Sanders.
Yet, landscaping the campus required an additional $6 million:
To many locals, it didn't add up.
In September 2011, Sanders took reporters on a tour of the new campus, overlooking Lake Champlain.
However, one month later, the board of trustees persuaded her to resign. Financial problems — repayments and unfulfilled pledges — as well as her continuing conflicts with faculty were the principal reasons.
Regardless, it was too late for the college to recover:
Burlington's free fall accelerated after the board forced out Sanders. The school had moved into the old buildings on its new campus, and though Sanders had budgeted for more than $3 million in renovations, the structures were in need of rehabilitation that would cost substantially more. Unable to increase enrollment to pay for the added costs, the school lost students.
Even selling off parcels of prime lakefront property to developers did not suffice. The college still could not pay off the loans sufficiently.
The bank called in the loan in April 2016. In May, Burlington College closed its doors — for good.
In a 2015 interview on Vermont Public Radio, Jane Sanders insisted she left the college in good financial condition in 2011.
Trump's campaign manager, Brady Toensing, became interested in Burlington College's financial difficulties in July 2014, after an alternative newspaper, Seven Days, carried an in-depth piece on it:
The New England Association of Schools and Colleges had put it on probation because of the school's shaky finances. The college was about to sell off land to defray its mounting debt.
Toensing:
requested loan documents from the Vermont Educational and Health Buildings Finance Agency that had issued the $6.5 million bonds for the land. The August 1 response from the bonding agency produced a trove of documents that detailed how Jane Sanders convinced the bank and the church that Burlington College could pay back its millions of dollars in loans.
Politico says he shared the documents with Seven Days and a non-profit Vermont website, VTDigger.
Interestingly, it was The Daily Caller — based in Washington DC — that first broke the story on March 26, 2015:
under the headline: "Exclusive: Bernie Sanders' Wife May Have Defrauded State Agency, Bank."
VTDigger took it from there (emphases mine below):
Morgan True, reporting for VTDigger, went deeper. Examining the pledges Sanders had listed on documents she signed for the loan, True and other reporters found discrepancies and overstatements.
The records showed that Sanders had assured People's United Bank and the state bonding agency that the college had $2.6 million in pledges to secure the loan. Internal college audits showed that only $676,000 in actual donations came in from 2010 to 2014. Sanders listed two people as having confirmed pledges for more money than they had offered; neither knew their pledges had been used to support the loan. A third donor had offered a $1 million bequest, to be paid upon her death. Instead, the college's loan application counted it in funds to be paid out over the next few years.
When media contacted her at the time, Jane Sanders gave no comment.
Brady Toensing had what he needed. He:
wrapped these figures and facts into the January 2016 letter to the U.S. attorney and the FDIC, requesting an investigation into what he termed "apparent federal bank fraud." In March 2016, Toensing doubled down in another letter to federal officials. This time, he made an allegation that struck to the core of Bernie Sanders' clean-government image. "As a result of my [initial] complaint," Toensing wrote, "I was recently approached and informed that Senator Bernard Sanders's office improperly pressured People's United Bank to approve the loan application submitted by the Senator's wife, Ms. Sanders."
Politico says that proving that Bernie Sanders's office was involved would be difficult at best, adding that proving bank fraud is also challenging:
Charges of bank fraud, say legal experts, are not easy to prove. "It requires that the act be performed knowingly," says William Lawler, a former federal prosecutor now with the law firm Vinson & Elkins. "Not every mistake is going to rise to the level of a crime."
As I write, investigators have not yet finished their work. Once they have done so, they will present their findings to federal prosecutors and the relevant lawyers will:
have discretion on whether or not to bring charges.
Attorney General Jeff Sessions and the DoJ would then decide whether to prosecute. Remember that Jeff Sessions and Bernie Sanders were both in the Senate together for many years. Sessions will also know what Mr and Mrs Sanders said about Trump on the campaign trail and this year.
The story is on hold for now but is trending on Twitter. However, it will be interesting to see how this materialises, especially, if, as Politico suggests, Brady Toensing is a successful nominee for the post of US Attorney for Vermont.
Wow.
After a two-week break which was largely free from US news, I return to find that things across the pond are as crazy as ever.
First, a reminder that fake news — then known as yellow journalism — existed a century ago:
The New York World — long since defunct — is the press organ that supposedly came up with the eponymous World Series for baseball. Ironically, Joseph Pulitzer — of the esteemed journalism prize — was the paper's publisher. The World was a leading national 'voice' of the Democratic Party. Enough said.
Now onto the week's news.
Anyone who is sensitive or easily triggered is advised to avoid some of the material in this post, particularly the first few news items. That said, this entry ends on a positive note.
White supremacy ends with white abortion
I really hope the following article is yellow journalism and nothing more but, with all the madness going on, it is difficult to be sure.
An online magazine, Medusa, has an article called 'Beyond Pro-Choice: The Solution to White Supremacy is White Abortion'. I hope Tucker Carlson is able to get the author, Nicole Valentine, on his Fox News show.
In response, alternative media journalist and author Jack Posobiec tweeted:
Valentine says that white women are not doing enough:
White women: it is time to do your part! Your white children reinforce the white supremacist society that benefits you. If you claim to be progressive, and yet willingly birth white children by your own choice, you are a hypocrite. White women should be encouraged to abort their white children, and to use their freed-up time and resources to assist women of color who have no other choice but to raise their children. Women of color are in need of financial and humanitarian resources. As this white supremacist society continues to imprison black fathers, women of color are forced to stand alone in their plight to raise the next generation of Americans.
But why is that? It is because the welfare state has benefited single mothers since the late 1960s, discouraging traditional marriage and the family. For nearly 50 years, women have been 'married' to the government, not a (or the) father of their children.
Valentine continues:
How about adopting children of color who have lost their parents to the destructive white supremacist society that you have enabled and encouraged?
However, that, too, has been criticised both in the United States and the United Kingdom, especially when a white couple does so.
Valentine concludes:
Of course, the best choice is to act preventatively to ensure that white children are not at risk of being born. But in circumstances in which termination and generation are the options, it is best to take advantage of your right to choose, and abort in favor of assisting women of color.
This is her brief autobiography located beneath the comments (photo supplied):
Nicole Valentine
Not a Christian attitude.
For those wondering what intersectional feminism means, USA Today explains:
If feminism is advocating for women's rights and equality between the sexes, intersectional feminism is the understanding of how women's overlapping identities — including race, class, ethnicity, religion and sexual orientation — impact the way they experience oppression and discrimination.
A white woman is penalized by her gender but has the advantage of race. A black woman is disadvantaged by her gender and her race. A Latina lesbian experiences discrimination because of her ethnicity, her gender and her sexual orientation.
The United States has had a plethora of laws on state and federal books, some of which date back 50+ years, that clearly prohibit racial, sexual as well as age discrimination and, in some cases, favour positive discrimination.
White professors should 'get out the way'
An article on the American Mathematical Society blog says that whites should step aside from teaching. It should be noted that:
The opinions expressed on this blog are the views of the writer(s) and do not necessarily reflect the views and opinions of the American Mathematical Society.
In May 2017, mathematician Piper Harron wrote 'Get Out The Way' for the AMS blog. (She wrote a follow-up in June on her own website.) She opened her AMS article with this:
If you are a white cis man (meaning you identify as male and you were assigned male at birth) you almost certainly should resign from your position of power. That's right, please quit. Too difficult? Well, as a first step, at least get off your hiring committee, your curriculum committee, and make sure you're replaced by a woman of color or trans person. Don't have any in your department? HOW SHOCKING.
Remember that you live in a world where people don't succeed in a vacuum; most success happens on the backs of others who did not consent. You have no idea how successful you would have been if you were still you, but with an additional marginalization (not white, or not male, or not cis gender, or with a disability, etc).
In other words, echoing POTUS 44: 'You didn't build this'.
Also:
Remember having white cis women run the world is no kind of solution.
This is because — and she supplies an accompanying chart — 63% of white males and 53% of white females support President Donald Trump.
It is highly unlikely that (m)any whites teaching in a college or university support Donald Trump. Not long ago, I met with a group of professors (white and Hispanic, male and female). None of them supports Trump.
Next?
More calls for president's assassination — one arrest
As we know, the calls for President Trump to be assassinated have been incessant.
What that man and his family have to endure every day for no good reason is beyond our ken. Please continue to pray for their safety.
With a rewrite of a Shakespearean play which recently ran in Central Park about a Trump assassination, Kathy Griffin's sick video of his 'decapitation' and the attempt on Republican congressman Steve Scalise's and others' lives, Johnny Depp decided to 'joke' at the Glastonbury music and cinema festival in the west of England.
USA Today reports:
Speaking onstage Thursday at Glastonbury Festival in Somerset, England, Depp stepped into controversy with jokes aimed at President Trump that addressed presidential assassination.
"Can we bring Trump here?" Depp asked the crowd at the festival.
"I think he needs help," Depp said, according to video posted online. "This is going to be in the press and it'll be horrible. But I like that you're all a part of it. When was the last time an actor assassinated a president?" …
The Associated Press reported that Depp then added it's "been a while, and maybe it's time."
Actor John Wilkes Booth assassinated President Abraham Lincoln in 1865.
Depp's representative did not immediately respond to USA TODAY's request for comment about Depp's jokes.
For Depp fans currently out of the loop:
The actor has been in the headlines this year following his contentious divorce from ex-wife Amber Heard and a lawsuit with his former business managers. Depp sued the Management Group in January for more than $25 million, charging fraud and negligence.
Sad.
Meanwhile, an Edwardsville, Illinois, man was arrested and charged with threatening to kill President Trump. The Belleville News-Democrat reports:
Joseph Lynn Pickett was charged with threatening the president of the United States on June 15.
U.S. Secret Service Special Agent Vincent Pescitelli said Pickett threatened to "take the life of, to kidnap, and to inflict bodily harm" against Trump on Facebook, according to a criminal complaint filed with the charges. The complaint included screenshots of Pickett's Facebook posts.
Breaking 911 says:
A judge has ordered Pickett be held without bail.
Both articles have his Facebook comments. Fortunately — perhaps, 'finally' — the Secret Service reacted.
Like Depp, Pickett also had his personal problems. The Belleville News-Democrat tells us (emphases mine below):
Until about six to eight months ago, Pickett had been working at Lowe's in Granite City until he was fired for making threats to a coworker, according to the complaint.
Two Lowe's employees contacted the St. Louis chapter of the U.S. Secret Service and told them that Pickett had threatening posts on his Facebook page. They also said he had bragged about having weapons.
A financial affadavit submitted to the court says Pickett has not been employed since February. He got by with food stamps and financial support from his father.
Pickett will be detained until his trial, according to court documents. A judge ruled that Pickett should be detained because the court couldn't ensure the safety of other people in the community and because of "mental instability."
Good on the Lowe's employees.
Would the Secret Service had done anything otherwise?
One wonders if the Secret Service would have paid Depp a visit if he still lived in the US.
Trump remembers Scalise at Congressional Picnic
On Thursday, June 22, the Trumps hosted their first Congressional Picnic at the White House, which included Ivanka 'Vanilla' (see here and here) Trump and her daughter:
The video below is of President Trump's remarks:
In his short speech, Trump remembered Steve Scalise, in hospital for the foreseeable future, after the shooting on Wednesday, June 14:
On June 22, the Free Beacon reported that 30 Republican congressmen have been threatened or attacked since the beginning of May. There is no excuse for that. Few arrests have been made.
These are the latest two attacks (language alert, emphases in purple mine):
June 22: An Ohio man was arrested for leaving a voicemail threatening the life and family of Rep. Steve Stivers (Ohio).
"We're coming to get every goddamn one of you and your families. Maybe the next one taken down will be your daughter. Huh? Or your wife. Or even you," the man said.
The same day, Utah Rep. Jason Chaffetz played a threatening voicemail he had received on "Fox & Friends."
"I suggest you prepare for the battle motherf**ker, and the apocalypse," the caller yelled. "Because we are going to hunt your ass down, wrap a rope around your neck, and hang you from a lamppost."
Jeffrey Epstein update
On June 22, federal prosecutors broke their decade-long silence regarding the soft treatment billionaire Jeffrey Epstein — a close friend of Billary Clinton — received after his intimate involvement with teenage girls.
The Palm Beach Post reports (emphases mine):
Contrary to claims by attorneys representing two of Epstein's victims in a lawsuit against the federal government, Assistant U.S. Attorney Marie Villafana said she and her superiors were trying to help the traumatized young women when they agreed to let Epstein plead guilty to state prostitution charges.
The now-64-year-old money manager, who spends most of his time on his estate in the Virgin Islands, served 13 months of an 18-month sentence in the Palm Beach County Stockade. He was allowed to leave each day to go to work.
Hoping to persuade U.S. District Judge Kenneth Marra to throw out the lawsuit that accuses the government of violating the federal Crime Victims Rights Act, Villafana said she tried to keep Epstein's victims informed about the investigation and the eventual plea deal. But, she said, negotiations were sensitive and neither Epstein, his victims nor their attorneys made it easy.
For instance, she said, most of the young women were extremely reluctant — or simply refused — to testify against Epstein, who had paid them to give him sexually-charged massages at his mansion …
Jane Doe 1, who is also suing the government, agreed to testify. But Villafana said one victim wouldn't have been enough to convict Epstein.
Rather than let Epstein use his considerable influence to evade prosecution, she and top officials at the U.S. Justice Department crafted the plea deal.
In exchange for pleading guilty to charges of solicitation of prostitution and soliciting minors to engage in prostitution in Palm Beach County Circuit Court, Epstein was not charged with any federal counts.
The article says that Epstein's legal team will file a response at the end of July.
New US ambassador to the UK
In more neutral news, President Trump has appointed a new ambassador to the UK who succeeds Matthew Barzun, an Obama bundler and National Finance Chair for his 2012 presidential campaign.
It would have been nice if Trump had promoted a career diplomat to this plum position, however, the president chose to go down the same route of selecting a big campaign donor.
New York Jets owner Woody Johnson is the new man in London:
Bloomberg reports that, in 2016:
Johnson backed Trump when Bush dropped out of the race. He gave $349,000 to Trump Victory, which split donations between Trump's campaign, the Republican National Committee and state Republican parties. The committee reported receiving the bulk of the money ($249,000) on Nov. 10, 2016, two days after Trump's election, according to Federal Election Commission records.
Perhaps Trump thinks that Johnson will be a true ally who can help smooth over the cracks in the US/UK relationship which no one can call 'special' right now:
Johnson will step into challenges that have arisen in the six months since Trump took office, notably how to stabilize the U.S.-U.K. relationship in the post-Brexit world and how to win over Britons who have shown open hostility toward the U.S. president.
A planned state visit to the U.K. by Trump still hasn't been formally scheduled, and no reference to it was made by Queen Elizabeth II during her speech to parliament this week — an omission observers noted as a departure from tradition in advance of state visits.
I hope my fellow Britons will be nice to him. I wish him all the best in his assignment.
I also hope that Mr Johnson enjoys lamb, because its frequency at many British dinners deeply disappointed Mr Barzun, who clearly prefers beef.
And finally …
The notional White House Anon who surfaced briefly on 4chan/pol/ made a second — and, perhaps, final — appearance on June 22 to say:
I'm here to let you know that sometime between right now as I type this, or no later than around 2 pm tomorrow, you will either read about, listen to, or watch a news story. You will probably see it first on Twitter from a few well known conservative (right wing) people. It will break on cable news shortly after. I cannot go in to specifics. I know most of you all support President Trump, so have no worries on the matter. This information will completely shift the narrative away from him and any of his staff. You will all be very happy and excited about this as many of us have and will too. Look forward to many happenings next week. Things are about to shift in a direction Democrats are going to hate. It will be lovely. Big happenings, not just silly things like "Russia" hoax or "Yet another terrorist attack has happened". Most of you all have been waiting for a happening like this for a year or more, and people will be talking about this for years to come. Stay thirsty my friends. Promises made, promises kept.
I really hope Anon is legit. With only two appearances, it was hard to tell. Even FBI Anon was considered suspect after several lengthy postings, even though it seems he was right on the money.
In closing, The_Donald's contributors remind us that June 23 is Britain's first anniversary of Brexit! Thanks, chaps!