You are currently browsing the category archive for the 'Uncategorized' category.
Last week, a tweet appeared about a barbershop in Pennsylvania that promotes childrens' reading:
In the short video, the barber mentors the boy as he reads his book.
This is an excellent idea.
City Cuts in Kutztown sounds like a classic barbershop for men of all ages — including young readers.
Kudos to them. Perhaps more barbers could copy their example.
Emergency Medicine is a physician's speciality which has to do with the Emergency Room, or, as we (used to) say in the UK, Casualty.
A young doctor, Rick Pescatore, from New Jersey has a fascinating Twitter thread (also on Thread reader) explaining his choice of speciality:
One day, a poor, desperate woman arrived at the ER when Dr Pescatore was on duty. She had a broken tooth, which he says is extremely painful when the exposed nerve comes into contact with air.
His supervisor responded:
I was happy to see that he got many supportive comments and was able to take the time to respond to several.
I hope that Dr Pescatore, his supervisor and other dedicated ER staff are richly blessed this year — along with their patients.
May the good Lord watch over them all.
2015 was the year I first tried Pinkster Gin — interestingly, at a wine tasting.
My friend and I had two samples each, neat.
Neither of us has forgotten the subtle yet distinctive flavour resulting from a marriage of raspberry with juniper.
As the label says, Pinkster is an 'agreeably British gin'. It makes a perfect holiday or host(ess) gift.
Pinkster's founder, Stephen Marsh, says that his doctor advised him to give up drinking wine and beer as they no longer agreed with him. After two years, his doctor said he could have vodka or gin only. Any self-respecting Englishman prefers gin.
Stephen Marsh tells his story and that of Pinkster in this video:
Marsh, who was a keen maker of liqueurs at home, wanted to create a gin that would go well with food. As juniper is the dominant aromatic in gin, it has to be tamed for it to accompany anything other than game. He began experimenting with fruit. The Pinkster website has more about his final choice of raspberry:
A keen maker of sloe liqueurs and other concoctions, he turned his attention to gin and started experimenting at home, mashing assorted fruits with different spirit strengths.
He wasn't intentionally creating a pink drink, it's just that after working his way through an entire fruit bowl, raspberry delivered the best flavour.
With the recipe developed, pals started encouraging him to go commercial.
The rest is history. Marsh, a former accountant working in London, was able to now make raspberry gin on a large scale:
G&J, one of the country's oldest distillers, was recruited to the cause. They produce the core spirit with five botanicals to our original recipe.
We then macerate with a further three botanicals, including fresh, plump raspberries grown nearby our rural base outside Cambridge.
Marsh is still involved on a day-to-day basis:
Stephen still personally oversees the production, ensuring consistency from batch to batch of fresh fruit.
Ironically, being told to quit wine was the best advice he's ever received.
I did not know about his health condition or that Pinkster goes well with food. It makes a cracking good gin and tonic.
Pinkster also has some splendid personalities when they appear at tasting venues. My friend and I will long remember the chap who poured us our samples that evening in 2015: traditionally jovial, he had us in stitches.
Pinkster's marketing is also splendid, the best in the UK gin world to my mind. Have a look at a few of their tweets:
Indeed not!
Here is the scene of a recent tasting:
Pinkster makes a delightful gift all year around, but especially at Christmas:
Visit the Pinkster online shop for more gift ideas, including Christmas crackers, all beautifully packaged.
If the English aren't enjoying a decent pint of ale or wine in the evenings, they'll often be found drinking gin.
Two niche gins I can recommend come from Silent Pool Distillery in Surrey — not too far from London — which also offers tours.
Silent Pool produces several types of gin as well as tasting (Copa) glasses. One of their bottles or a boxed set makes a distinctive holiday or host(ess) gift.
Whilst I haven't visited the distillery — 96% of Trip Advisor comments rate the tours positively — I have tried two of their gins: Silent Pool and Admiral Collingwood Navy Strength Hand Crafted Gin.
Silent Pool (£37, 70 cl, 43% ABV) comes in a pleasingly decorated green glass bottle with a snug fitting glass stopper. It has twice as many botanicals as the average upmarket gin. It is slightly cloudy when mixed with tonic and is characterised by light citrus and spice notes. The description reads:
Our signature gin, with 24 botanicals carefully chosen for their uniqueness. All the botanicals work together in unison to afford a romantic, complex flavour. Fresh floral and clarifying citrus notes are grounded by earthy and spicy cassia bark and cubeb. The smooth finish is achieved with the help of local honey. Refreshingly individual, intricately realised gin at an ABV of 43%. Recommended serve is with a generous handful of ice, a dash of tonic, and a twist of orange peel to garnish.
Admiral Collingwood (£32, 50 cl, 57% ABV) packs a punch. One friend said that it not only put hairs on but also removed them. The flavours are bold, reminiscent of herbs and spices:
The higher proof of this product allows a bold, robust flavour packed with rich juniper, floral angelica and bright citrus a hint of cardamom and nutmeg. It is a classic flavour profile which will stand up to any gin drink, enjoy in a G&T with a twist of lemon.
There are historical reasons why Navy gin was strong:
The gin was shipped at 57% ABV because if it happened to spill on the gunpowder at this strength, the powder would still light. It is also likely space saving might have had something to do with it….
Also:
Navy strength gins originate from the olden days when sailors used be paid in part with booze.
For the tasting, I enjoyed both gins neat, even though I was offered tonic water. A small sip of gin — a thimbleful, as my mother used to say — is best sampled that way.
I have since dipped into Silent Pool with tonic before dinner. Admiral Collingwood will be for the holidays, enjoyed as a treat which should last throughout the Twelve Days of Christmas.
I will be going to a general gin tasting in a few weeks' time and am very much looking forward to it. Perhaps Silent Pool will be there.
In 2017, our household received a free bottle of tonic water with a drinks order.
It was a 200ml bottle of Merchant's Heart Hibiscus tonic water.
The Japanese drinks giant Suntory makes Merchant's Heart mixers. In addition to Hibiscus, they also have a floral tonic and a pink peppercorn one.
Merchant's Heart mixers went on sale in 2015, but I'd not heard of them until last year. This was at the time that hibiscus and yuzu flavours were becoming more popular in the UK.
Suntory's website explains that they recruited a team of bartenders from the UK to help develop the product line:
A collective of world-leading drink-makers from the UK's best bars were invited to help devise the ultimate spirit enhancers: the mixers they dreamed of adding to the best spirits in their collections.
And they continue to craft the collection, suggesting new flavours and variations according to their experience of working with Merchant's Heart in their bars, and serving it to their customers.
Cool!
The product line's name came from Suntory's founder himself (emphasis in the original):
In 1899, Suntory founder Shinjiro Torii had a vision: he wanted to bring western drinking experiences to his native Japan. He made it his life's work to make and sell outstanding drinks, and deliver exceptional drinking experiences.
Torii's passion for his product saw him graduate from modest beginnings as a small wine-maker to becoming the Taisho – or chief – of a luxury drinks brand with world renown. But his mantra remained characteristically humble:
'We may have grown from shop to company, but we must always be a tradesman; we must never forget our merchant's heart'.
So, what was it like?
Merchant's Heart Hibiscus is a delicate pink colour with a distinctive flavour, with added extracts of safflower, lemon and apple:
Delicate and fruity sweetness with a soft bitterness and a gentle rose tint. Excellent with citrus gin, vermouth and white rum.
It's something the ladies will love, and as we are nearing holiday season, it's time to be thinking about interesting mixers for spirits.
I also enjoyed reading the bottle, which says:
Made with Bikan Yuso
which means:
A sense of beauty and playful imagination
Pros: It works equally well with vodka or gin, transforming a pleasant everyday drink into an unforgettable one. It's perfect just before dinner.
Cons: I had two drinks out of the bottle, one before and one after dinner. The flavour profile changed dramatically. For those who need to eat while they're drinking, Hibiscus is not the mixer. That lovely floral-citrus taste turns rather rough with food.
Conclusion: Suntory's 'spirit enhancers' are not cheap. They sell at the supermarket for £1 to £1.35 each. Therefore, I would reserve them for connoisseurs only.
Have you ever wondered what a bird's eye view is really about?
This is what an eagle sees as it's flying:
Enjoy the video!
This photo montage speaks for itself.
For those outside of the United States, below are CNN's Don Lemon, MSNBC's Rachael Maddow, CNN's Anderson Cooper and Fox News's Tucker Carlson: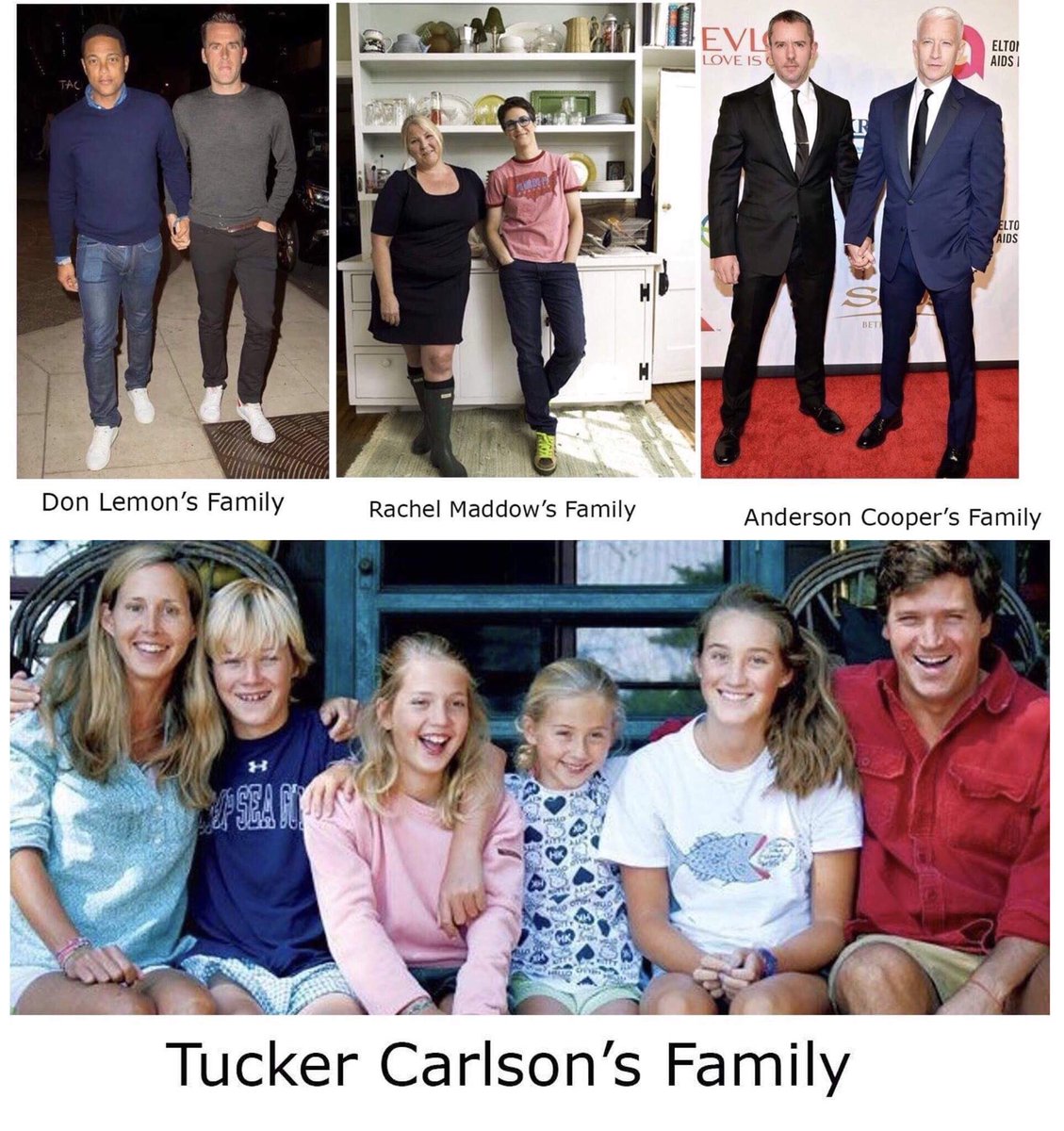 I do not know who put this together, but it speaks a thousand words.
My apologies for not posting Forbidden Bible Verses today.
I intend to schedule it for tomorrow.
Unfortunately, I had something to do this afternoon which took much longer than expected and had to be done within a particular deadline. It's finished now and I can truly agree, once again, that there is a wideness in God's mercy.
There's a wideness in God's mercy is a hymn that Dr Frederick William Faber, a clergyman with a Doctor of Divinity degree, wrote in 1862 to the melody of WELLESLEY (Tourjee).
Since then, Dr Faber's lyrics have been adapted to other melodies, such as Corvedale by Maurice Bevan (b. 1921), sung below by the Choir of St Paul's Cathedral, London:
The hymn is widely sung across many denominations and appears in 785 hymnals.
Hymnary.org has the lyrics to Faber's hymn:
1 There's a wideness in God's mercy,
like the wideness of the sea.
There's a kindness in God's justice,
which is more than liberty.
There is no place where earth's sorrows
are more felt than up in heaven.
There is no place where earth's failings
have such kindly judgment given.
2 For the love of God is broader
than the measures of the mind.
And the heart of the Eternal
is most wonderfully kind.
If our love were but more faithful,
we would gladly trust God's Word,
and our lives reflect thanksgiving
for the goodness of our Lord.
Faber was part of the Oxford Movement — members of the Church of England who moved to High Church (traditional Roman Catholic-style) liturgy — in the 19th century. The movement later became known as Anglo-Catholicism and exists today.
John Henry Newman was one of the Oxford Movement adherents. He eventually became not only a Roman Catholic but also a Cardinal.
Faber also 'crossed the Tiber' and became a Roman Catholic in 1846. Hymnary.org tells us that he was the son of a Church of England clergyman, Mr T H Faber, and:
was born at Calverley Vicarage, Yorkshire, June 28, 1814, and educated at Balliol College, Oxford, graduating B.A. in 1836. He was for some time a Fellow of University College, in the same University. Taking Holy Orders in 1837, he became Rector of Elton, Huntingdonshire, in 1843, but in 1846 he seceded to the Church of Rome. After residing for some time at St. Wilfrid's, Staffordshire, he went to London in 1849, and established the London "Oratorians," or, "Priests of the Congregation of St. Philip Neri," in King William Street, Strand. In 1854 the Oratory was removed to Brompton. Dr. Faber died Sept. 26, 1863.
Balliol College is one of the foremost Oxford colleges. It is interesting that Faber served a parish in Huntingdonshire, part of Cambridgeshire, which was known for its Low Church adherence. During Cromwell's time, two centuries earlier, Cambridgeshire was Calvinistic in belief, the very antithesis of High Church beliefs and worship.
Anyone who knows London will also know that the London Oratory is one of the centres of the capital's Roman Catholic worship. The Oratory also has a famous boys' school, which is over-subscribed year on year.
In 2016, friends of ours gave us a bottle of Hart of Gold English sparkling wine.
That was the year Hart of Gold won a Gold Medal at The International Wine Challenge.
We rather enjoyed it, and now that the height of summer is upon us, my British readers might be interested in sparkling refreshment.
Hart of Gold makes a reasonably priced host/hostess gift that everyone who likes a glass of fizz will enjoy.
(Image credit: wine-searcher.com)
The bottle is also a delight to read. The front label says:
MADE IN THE REALM OF ALBION
The back label winsomely describes the occasions which it suits best:
Just the ticket for boating expeditions and sheltering from the rain in a marquee, it is also worth opening a bottle at the end of a long day, just to toast the sunset reflected in your loved one's eyes (even if your loved one is a labrador).
A quote from Justin Howard-Sneyd MW (Master of Wine) follows:
We hope you enjoy it!
Hart of Gold was made and bottled in Ditchling, Sussex, by Ridgeview Wine Estate, owned by the Roberts Family.
They use Chardonnay, Pinot Noir and Pinot Meunier grapes to come up with a very good product indeed.
Glass of Bubbly has more interesting information about this sparkling wine, which cannot be called Champagne, as it was not made in that region of France.
The English references hearken back to the days in mediaeval times when England was a wine producer (yes!):
'Hart of Gold' which is inspired by England's rich history of viticulture especially in the Middle Ages. The name draws on folk legends of an elusive and mysterious white stag with golden horns – The Hart. This legend fascinated Richard II, who made the Hart his personal symbol.
Their article says that Justin Howard-Sneyd MW has spent his whole career in selling — and, more recently, making — wine:
Justin Howard-Sneyd MW has spent years buying wine and advising winemakers on how to make and market their wines, so has now decided to put his money where his mouth is and launch his own English Sparkling Wine.
After working at Chapel Down in 1997, Justin went on to buy English wine for Safeway, Sainsbury's and Waitrose, being instrumental in planting the John Lewis Partnership's vineyard at Leckford Estate in Hampshire.
Whilst Global Wine Director at Laithwaite's Wine, Justin started an initiative whereby anyone who worked in the Theale office was invited to adopt a vine in the 700-vine award-winning Theale vineyard …
Justin has worked with the Roberts Family at Ridgeview to produce Hart of Gold …
The article provides the tasting notes:
Eyes: A lovely pale gold in colour, with a persistent stream of fine bubbles.
Nose: A combination of citrus and stone fruit with rich toasty notes
Mouth: Complex flavours of refreshing citrus, alongside distinctive toastiness are underpinned by balanced acidity and a long mouth-watering finish.
Domaine of the Bee has more detailed information for oenophiles.
Time's running out to buy Hart of Gold, as the drinking window expires in 2018.
This is your last chance to buy what remains of Hart of Gold 2010.
Now that summer is here, those throwing parties are looking for different drinks to serve their guests.
One that we recently sampled is Gordon's Premium Pink Gin, which is around the same price as their regular dry gin.
This is not a new recipe, but one that Gordon's dug out of their archives. It dates back to 1880 and sounds sweeter than it actually is:
Inspired by an original Gordon's recipe from the 1880s, Gordon's Pink is perfectly crafted to balance the refreshing taste of Gordon's with the natural sweetness of raspberries and strawberries, with the tang of redcurrant served up in a unique blushing tone. Made using only natural fruit flavours to guarantee the highest quality real berry taste. 
I sipped it neat, because it seemed the sort of delicate flavour profile that would lose its character if diluted or altered. A large ice cube would be perfect.
This is a gin that is more for women than men. That said, I would not hesitate to drink it on occasion.