You are currently browsing the category archive for the 'Uncategorized' category.
Churchmouse Campanologist turned 10 on Sunday, March 17, 2019.
I was delighted to receive WordPress's greeting yesterday, timed to coincide with the publication of my first post a decade ago: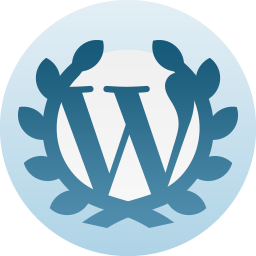 Happy Anniversary with WordPress.com!
    You registered on WordPress.com 10 years ago.
Thanks for flying with us. Keep up the good blogging.
It does not seem that long ago, that's for sure.
I would like to thank my loyal readers — long-term and new — for making it possible!
You drop in from all over the world — 182 nations — for which I am truly grateful.
My ClustrMaps data for the past year show the top 10 countries (greatest views to least, full list available at the link):
1/  United States (52,710 visits; 42,384 uniques)
2/  United Kingdom (16,249; 11,472)
3/  Canada (4,898; 3,905)
4/  Australia (4,021; 3,157)
5/  Philippines (2,884; 1,393)
6/  New Zealand (1,903; 1,165)
7/  South Africa (850; 730)
8/  France (756; 626)
9/  India (735; 631)
10/ Germany (719; 563)
You can compare these and the following statistics with last year's.
My top ten referrers over the past year, after search engines various, are as follows. I have decided to include WordPress.com Reader this year:
1/   WordPress.com Reader (2,526)
2/   Voat (2,482)
3/   WordPress Android App (2,087)
4/   Facebook (1,960)
5/   churchmousec-wordpress-com.cdn.ampproject.org (1,739)
6/   Head Rambles (1,147)
7/   Twitter (860)
8/   Ichabod (683)
9/   Martin Scriblerus (670)
10/ The Politically Incorrect Australian (545)
I am pleased to see the return of Ichabod as a top referrer and welcome the entry of The Politically Incorrect Australian.
My top ten posts over the past year are as follows:
1/  This quiz can help you find the right denomination (30,858 views; 1st place fifth year running)
2/  The Anglican Prayer of Humble Access (3,214; up from fourth place last year)
3/  Charles Spurgeon on Matthew 7:6 — pearls before swine (2,495; new entry)
4/  Guest post: sourdough starter's acetone smell is a necessary step (2,112; new entry)
5/  Lamb's hearts — a tasty, affordable alternative to stir-fried steak (2,084; holding steady in fifth from last year)
6/  A must-see Christmas documentary: Wild Tales from the Village (1,884; new entry)
7/  Judge Kavanaugh's wife's prayer request: Psalm 40 (1,823; new entry)
8/  FBI Anon speaks — part 1 (1,757; down from third place)
9/  Why are the doors on Episcopal churches painted red? (1,749; a welcome return from 2015 when it was in 10th place)
10/ Historical meaning of the Parable of the Prodigal Son (1,667; new entry)
Thank you to all my readers who have helped make these posts into Churchmouse Campanologist 'classics'!
I look forward to the year ahead in sharing more thoughts and news with you.
The video in the tweet below is from 2013, but if, like me, you are relatively new to watching abortion clinic footage, then you might also find it instructive:
The woman from the clinic gives the prospective 'patient' (an undercover investigator for Live Action, a pro-life organisation) various scenarios for later-term abortion, presumably by injection, as she says two-day procedures are not uncommon.
If the patient goes to the clinic, the staff would put the live baby into a jar of solution to drown. According to the woman from the clinic, the baby wouldn't feel anything. Hmm. Seems a bit hard to believe.
She counsels the patient about what to do if she has the baby at home before being able to make it into the clinic: either flush the newborn down the toilet or put it in a bag and take it to the clinic.
Yes, the woman actually says:
Flush it!
And:
Put it in a bag or something.
The woman from the clinic actually laughs at various points.
I had no idea abortion was so hilarious.
Below are two views of abortion.
The first is Bill 'Science Guy' Nye presenting his opinion, strongly objecting to the pro-life movement and stupid men of 'European' extraction who legislate against it. Nye, an atheist, disapproves of the Bible, which he mentions here as 'a book around 5,000' years old, and, clearly, outmoded. He does not present one salient fact about abortion. Essentially, if you don't like abortion — tough. You're probably too dumb:
The second is from a former abortionist, Dr Anthony Levatino, who still works as an obstetrician and gynaecologist. He testified in 2015 before the House Judiciary Committee hearing about Planned Parenthood's medical procedures. The YouTube description adds:
Planned Parenthood has been under fire after videos were released showing how the mega abortion provider sold fetal tissue to researchers.
Regardless of where you stand on the subject, I strongly recommend watching — not just listening to — Dr Levatino's description of what happens during a second-trimester abortion. This video is especially important for those who call foetuses/developing babies 'whatchamacallits':
During his career as an abortionist, he performed over 1,200 D&Es — dilations and evacuations — as abortions done between 13 and 24 weeks are known in the medical profession.
The instrument he is holding in his hand is a Sopher clamp. That is used to remove all the body parts. Watch him describe how the abortionist has to use it 'blindly' in search of a leg, then an arm, then the head.
The Sopher clamp purposely has rows of sharp metal teeth on it so that the doctor can grasp all of the body parts as efficiently as possible.
He says that all the body parts must be set aside on a table and be accounted for. Anything left in the former mother can cause infection, haemorrhaging and, possibly, death.
He then related his own family experience. He met his wife while at medical school in Albany. Interestingly enough, they wanted to start a family, but they had an infertility problem. They adopted a baby, Heather, in 1978. Incredibly, his wife became pregnant a month later.
Just before Heather turned six, she was fatally injured in an automobile accident. Levatino thought he could get through the mourning period and go back to work.
He did, for a time.
Then, one day when he was beginning another abortion, he pulled out a limb and got sick. He composed himself and finished the abortion, but when he looked at all the assembled body parts:
All I could see was somebody's son or daughter.
That was the last D&E he ever performed.
Several months later, he stopped doing abortions altogether.
————————————————————————————
In November 1987, Levatino spoke at the first ever Meet the Abortion Providers conference.
Pro-Life Action has an edited transcript of what he said. Excerpts follow, emphases mine.
He said that the private clinic where he worked in Albany was about the only one performing D&Es:
My partner and I, however, were relatively important in the Albany area for one infamous fact, which to this day I regret. Our group was just about the only group that was performing late abortions, D & E procedures, Dilatation and Evacuation. And we received referrals from all over the area in our part of the state, even from neighboring counties 70 to 80 miles away. We had a lot of patients.
He explained why OB-GYNs perform abortions:
It's profitable, there's a lot of money in it! But there's philosophical things that come first. As I'm fond of telling people, if you are pro-choice and you happen to be a gynecologist, then it's up to you to take the instruments in hand and actively perform an abortion. It's the most natural association in the world.
Along the way you find out you make a lot of money doing abortions. In my practice we were averaging between $250 and $500 for an abortion, and it was cash.
The pro-choice movement helped a lot, too:
There are other reasons; they're perhaps no less important. I've heard many times from other obstetricians: Well, I'm not really pro-abortion, I'm pro-woman. How many times have you heard that one? The women's groups in this country, they're not alone, but they've done a very good job selling that bill of goods to the population. That somehow destroying a life is pro-woman. But a lot of obstetricians use that justification to themselves, and I can tell you, a lot of them believe it. I used to. It's not hard to be convinced of it.
There is a gynaecological procedure known as a D&C — dilation and curretage — which is performed when a woman has a uterine ailment. However, it is also used for early-term abortions. Levatino described his residency period, which required that he perform several D&C suction abortions twice a week. Despite the fact that they are first-trimester abortions, they can also present risks to a woman. And, in case anyone is still unconvinced, there is more than 'a mass of cells' afterwards:
When the abortionist finishes a suction D & C he has to literally reassemble the child.
When the abortionist finishes a suction D & C, he has to open a little suction bag and he has to literally reassemble the child. He has to do that because he wants to make sure he didn't leave anything behind.
I had complications, just like everybody else. I have perforated uteruses. I have had all kinds of problems — bleeding, infection — Lord knows how many of those women are sterile now.
I remember getting called down to my chairman's office because a young lady that I had done an abortion on showed up, and the abortion had been incomplete. I had not done my job right, and she passed an arm or a leg and she freaked out because she didn't realize what had happened.
He also performed saline procedures. This was during the time he and his wife were going through their period of infertility. Saline is painless, right? Saline is harmless, right? After all, 'it's just a mass of cells', right? Levatino describes what he experienced during his residency:
My discomfort came at that point because there was a tremendous conflict going on inside me. Here I was doing my D & Cs, five and six a week, and I was doing salines on a nightly basis whenever I was on call.
I wish one of these people would just let me have their child. But it doesn't work that way.
The resident on call got the job of doing the salines and there would usually be two or three of those. They were horrible because you saw one intact, whole baby being born, and sometimes they were alive. That was very, very frightening. It was a very stomach-turning kind of existence.
Yet, I was doing that at the same time that my wife and I were trying to have a child, and we were having difficulty with that. We had been married a couple of years at that point — and no baby. Suddenly, we realized we had an infertility problem.
I kept doing abortions, I didn't stop. But it was tough. We started desperately looking for a baby to adopt, and I was throwing them in the garbage at the rate of nine and ten a week. It even occurred to me then: I wish one of these people would just let me have their child. But it doesn't work that way. So the conflict was there.
Remember that Levatino also helped pregnant women have their babies. I cannot fathom how one can rejoice with an expectant mother one moment, then perform an abortion the next. Yet, these men and women do it. Levatino said:
As a doctor, you know that these are children; you know that these are human beings with arms and legs and heads and they move around and they are very active. But you get reminded — every time you put that scanner down on somebody's uterus — you are reminded. Because you see the children in there — hearts beating, arms flinging.
We have a ball with it. It is a lot of fun. We have people coming in who have bleeding and who are afraid they may have a miscarriage — now this is someone who wants to have their child. There is no better news for me than to put that scanner on them at seven and eight weeks and show them a heartbeat and say: Your baby is okay. You do that as an obstetrician all the time.
And then, an hour later, you change your clothes, walk into an operating room and do an abortion. If you have any heart at all, it affects you.
Having graduated and being the proud adoptive father of baby Heather, he joined a gynaecologist in the Albany area who did D&Es. Levatino learned how to perform them. By then, his wife was expecting their first child:
Again, I didn't particularly like doing abortions, but my partner did abortions and I didn't object to it morally, so we worked together. I was on salary at the time, as a new partner, so it made not a whit of difference on my income. I did it to be agreeable. It's a lousy reason in retrospect, but that was my reason. That was our business for years to come.
In 1984, his daughter Heather was hit by a car in front of their home and died:
Everything changes. All of a sudden, the idea of a person's life becomes very real. It is not an embryology course anymore. It's not just a couple of hundred dollars. It's the real thing. It's your child you buried.
His relationships at home and in the office became strained:
Every time I was asked to schedule an abortion, I got very angry. I began feeling that people were doing something to me. That was ridiculous — I was doing it to myself.
After a few months of that I started to realize — this is somebody's child. I lost my child, someone who was very precious to us. And now I am taking somebody's child and I am tearing him right out of their womb. I am killing somebody's child.
Eventually, he turned his revulsion on himself:
My own sense of self-esteem went down the tubes. I began to feel like a paid assassin. That's exactly what I was. It got to the point where it just wasn't worth it to me anymore. It was costing me too much personally. All the money in the world wouldn't have made a difference.
So, Levatino stopped performing abortions:
I slept a lot better at night after that.
I really like hearing male doctors present the case against abortion, and I particularly liked Levatino's staccato, matter-of-fact delivery in the video above. He presents his case objectively. Any men who are fence-sitting on abortion would do well to watch his video.
I hope that someday that Dr Levatino meets Bill Nye and teaches him a thing or two about abortion.
Last week, a tweet appeared about a barbershop in Pennsylvania that promotes childrens' reading:
In the short video, the barber mentors the boy as he reads his book.
This is an excellent idea.
City Cuts in Kutztown sounds like a classic barbershop for men of all ages — including young readers.
Kudos to them. Perhaps more barbers could copy their example.
Emergency Medicine is a physician's speciality which has to do with the Emergency Room, or, as we (used to) say in the UK, Casualty.
A young doctor, Rick Pescatore, from New Jersey has a fascinating Twitter thread (also on Thread reader) explaining his choice of speciality:
One day, a poor, desperate woman arrived at the ER when Dr Pescatore was on duty. She had a broken tooth, which he says is extremely painful when the exposed nerve comes into contact with air.
His supervisor responded:
I was happy to see that he got many supportive comments and was able to take the time to respond to several.
I hope that Dr Pescatore, his supervisor and other dedicated ER staff are richly blessed this year — along with their patients.
May the good Lord watch over them all.
2015 was the year I first tried Pinkster Gin — interestingly, at a wine tasting.
My friend and I had two samples each, neat.
Neither of us has forgotten the subtle yet distinctive flavour resulting from a marriage of raspberry with juniper.
As the label says, Pinkster is an 'agreeably British gin'. It makes a perfect holiday or host(ess) gift.
Pinkster's founder, Stephen Marsh, says that his doctor advised him to give up drinking wine and beer as they no longer agreed with him. After two years, his doctor said he could have vodka or gin only. Any self-respecting Englishman prefers gin.
Stephen Marsh tells his story and that of Pinkster in this video:
Marsh, who was a keen maker of liqueurs at home, wanted to create a gin that would go well with food. As juniper is the dominant aromatic in gin, it has to be tamed for it to accompany anything other than game. He began experimenting with fruit. The Pinkster website has more about his final choice of raspberry:
A keen maker of sloe liqueurs and other concoctions, he turned his attention to gin and started experimenting at home, mashing assorted fruits with different spirit strengths.
He wasn't intentionally creating a pink drink, it's just that after working his way through an entire fruit bowl, raspberry delivered the best flavour.
With the recipe developed, pals started encouraging him to go commercial.
The rest is history. Marsh, a former accountant working in London, was able to now make raspberry gin on a large scale:
G&J, one of the country's oldest distillers, was recruited to the cause. They produce the core spirit with five botanicals to our original recipe.
We then macerate with a further three botanicals, including fresh, plump raspberries grown nearby our rural base outside Cambridge.
Marsh is still involved on a day-to-day basis:
Stephen still personally oversees the production, ensuring consistency from batch to batch of fresh fruit.
Ironically, being told to quit wine was the best advice he's ever received.
I did not know about his health condition or that Pinkster goes well with food. It makes a cracking good gin and tonic.
Pinkster also has some splendid personalities when they appear at tasting venues. My friend and I will long remember the chap who poured us our samples that evening in 2015: traditionally jovial, he had us in stitches.
Pinkster's marketing is also splendid, the best in the UK gin world to my mind. Have a look at a few of their tweets:
Indeed not!
Here is the scene of a recent tasting:
Pinkster makes a delightful gift all year around, but especially at Christmas:
Visit the Pinkster online shop for more gift ideas, including Christmas crackers, all beautifully packaged.
If the English aren't enjoying a decent pint of ale or wine in the evenings, they'll often be found drinking gin.
Two niche gins I can recommend come from Silent Pool Distillery in Surrey — not too far from London — which also offers tours.
Silent Pool produces several types of gin as well as tasting (Copa) glasses. One of their bottles or a boxed set makes a distinctive holiday or host(ess) gift.
Whilst I haven't visited the distillery — 96% of Trip Advisor comments rate the tours positively — I have tried two of their gins: Silent Pool and Admiral Collingwood Navy Strength Hand Crafted Gin.
Silent Pool (£37, 70 cl, 43% ABV) comes in a pleasingly decorated green glass bottle with a snug fitting glass stopper. It has twice as many botanicals as the average upmarket gin. It is slightly cloudy when mixed with tonic and is characterised by light citrus and spice notes. The description reads:
Our signature gin, with 24 botanicals carefully chosen for their uniqueness. All the botanicals work together in unison to afford a romantic, complex flavour. Fresh floral and clarifying citrus notes are grounded by earthy and spicy cassia bark and cubeb. The smooth finish is achieved with the help of local honey. Refreshingly individual, intricately realised gin at an ABV of 43%. Recommended serve is with a generous handful of ice, a dash of tonic, and a twist of orange peel to garnish.
Admiral Collingwood (£32, 50 cl, 57% ABV) packs a punch. One friend said that it not only put hairs on but also removed them. The flavours are bold, reminiscent of herbs and spices:
The higher proof of this product allows a bold, robust flavour packed with rich juniper, floral angelica and bright citrus a hint of cardamom and nutmeg. It is a classic flavour profile which will stand up to any gin drink, enjoy in a G&T with a twist of lemon.
There are historical reasons why Navy gin was strong:
The gin was shipped at 57% ABV because if it happened to spill on the gunpowder at this strength, the powder would still light. It is also likely space saving might have had something to do with it….
Also:
Navy strength gins originate from the olden days when sailors used be paid in part with booze.
For the tasting, I enjoyed both gins neat, even though I was offered tonic water. A small sip of gin — a thimbleful, as my mother used to say — is best sampled that way.
I have since dipped into Silent Pool with tonic before dinner. Admiral Collingwood will be for the holidays, enjoyed as a treat which should last throughout the Twelve Days of Christmas.
I will be going to a general gin tasting in a few weeks' time and am very much looking forward to it. Perhaps Silent Pool will be there.
In 2017, our household received a free bottle of tonic water with a drinks order.
It was a 200ml bottle of Merchant's Heart Hibiscus tonic water.
The Japanese drinks giant Suntory makes Merchant's Heart mixers. In addition to Hibiscus, they also have a floral tonic and a pink peppercorn one.
Merchant's Heart mixers went on sale in 2015, but I'd not heard of them until last year. This was at the time that hibiscus and yuzu flavours were becoming more popular in the UK.
Suntory's website explains that they recruited a team of bartenders from the UK to help develop the product line:
A collective of world-leading drink-makers from the UK's best bars were invited to help devise the ultimate spirit enhancers: the mixers they dreamed of adding to the best spirits in their collections.
And they continue to craft the collection, suggesting new flavours and variations according to their experience of working with Merchant's Heart in their bars, and serving it to their customers.
Cool!
The product line's name came from Suntory's founder himself (emphasis in the original):
In 1899, Suntory founder Shinjiro Torii had a vision: he wanted to bring western drinking experiences to his native Japan. He made it his life's work to make and sell outstanding drinks, and deliver exceptional drinking experiences.
Torii's passion for his product saw him graduate from modest beginnings as a small wine-maker to becoming the Taisho – or chief – of a luxury drinks brand with world renown. But his mantra remained characteristically humble:
'We may have grown from shop to company, but we must always be a tradesman; we must never forget our merchant's heart'.
So, what was it like?
Merchant's Heart Hibiscus is a delicate pink colour with a distinctive flavour, with added extracts of safflower, lemon and apple:
Delicate and fruity sweetness with a soft bitterness and a gentle rose tint. Excellent with citrus gin, vermouth and white rum.
It's something the ladies will love, and as we are nearing holiday season, it's time to be thinking about interesting mixers for spirits.
I also enjoyed reading the bottle, which says:
Made with Bikan Yuso
which means:
A sense of beauty and playful imagination
Pros: It works equally well with vodka or gin, transforming a pleasant everyday drink into an unforgettable one. It's perfect just before dinner.
Cons: I had two drinks out of the bottle, one before and one after dinner. The flavour profile changed dramatically. For those who need to eat while they're drinking, Hibiscus is not the mixer. That lovely floral-citrus taste turns rather rough with food.
Conclusion: Suntory's 'spirit enhancers' are not cheap. They sell at the supermarket for £1 to £1.35 each. Therefore, I would reserve them for connoisseurs only.
Have you ever wondered what a bird's eye view is really about?
This is what an eagle sees as it's flying:
Enjoy the video!
This photo montage speaks for itself.
For those outside of the United States, below are CNN's Don Lemon, MSNBC's Rachael Maddow, CNN's Anderson Cooper and Fox News's Tucker Carlson: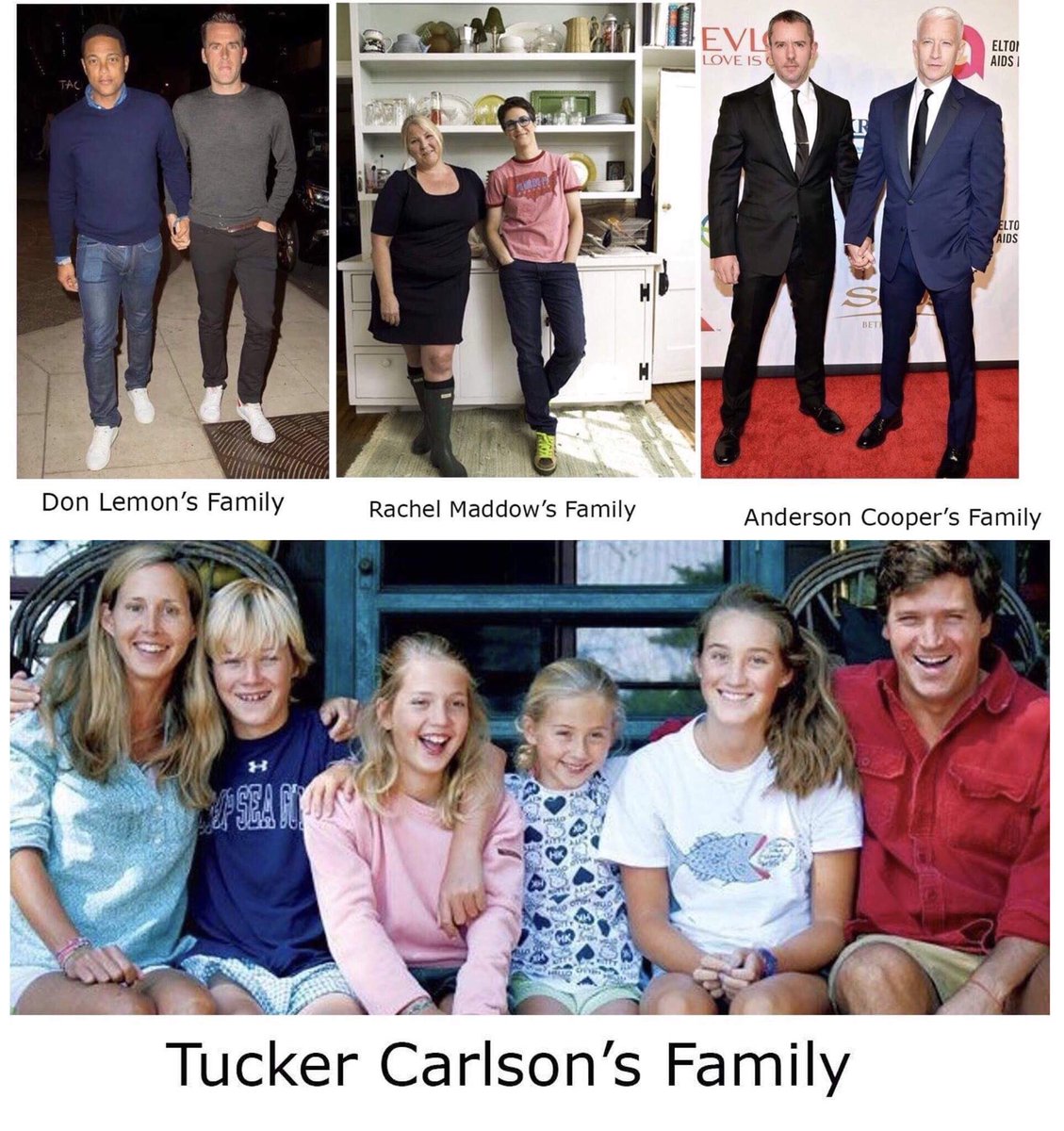 I do not know who put this together, but it speaks a thousand words.