You are currently browsing the tag archive for the 'Democratic Party' tag.
A great Republican National Committee (RNC) ad calls out the violent Left.
This came out on Tuesday, June 26, 2018. It's excellent for the mid-terms (YouTube link here):
Some commenters think that, at the end, the ad should have said 'Democrats' rather than 'the Left'.
No matter. It's still powerful.
Please circulate to friends and family who think the Dems are still a sane political party.
Since Donald Trump's 2016 victory, a stream of Democrats have been leaving the Left for the MAGA side.
Many more have crossed over in 2018.
Blacks see the truth:
Bernie Sanders's supporters do, too:
Steps 5 through 8 look into the future:
5. Trump wins, CNN loses. Media learns it can't push another Cold War for HRC.
6. Tariffs against countries that impose tariffs against us, or don't play fair is a good thing.
7. Trump wins, Brennan, Clapper and prior intel chiefs lose, fail in Russia myth.
8. HRC indictment
Then there are others, like this man:
Then we come to the new #WalkAway movement, started by Brandon Straka, designed to unite ex-Democrats together with conservative Trump supporters:
This is a great video — short, to the point and with subtitles:
Regardless of what you think about gay rights, he refuses to let the Democrats take credit:
People do not want to be seen as victims:
Even hard core Democrats are leaving:
#WalkAway is garnering publicity:
The Populist Wire article of June 17 quoted Brandon Straka, who had strong words against identity politics and notional victimhood (emphases mine):
The distorted framework of this credo is sold to us under the banner of that slick advertisement which promises us that "diversity is our strength". And yet, here we are- more divided than ever. Incapable of civil disagreement in matters of politics and culture. Nuanced opinion has been replaced with irate and mindless groupthink. The left has abandoned common sense and critical thinking while embracing its campaign of rage.
And sadly, the Democratic Party and liberal media have not only adopted but fed and nurtured this climate of extremism.
The #Walkaway Campaign is a grassroots movement dedicated to sharing the stories of people who can no longer accept modern "progressive" liberalism, and have chosen to walk away. It is a Facebook campaign set up to allow people to share their stories by video or text- about why they walked away, are going to walk away, or why they are encouraging others to walk away.
But the campaign also serves another purpose. It is an opportunity for the Silent Majority on the right to take back the narrative of who they truly are, which has been misrepresented for far too long by those on the left. This campaign is a platform for those on the right to use their voices and tell the world what it means to be a conservative in America today, and to erase the oft-repeated sentiment from the left that conservatives do not welcome minorities on the right.
I believe this campaign has the potential to usher in a new era of conservatism. One that is inclusive, energized, and solution-oriented- and which encourages unity, not diversity. Our true strength is realized in coming together as a common tribe- that of the American people."
The article said that Straka will be joining Populist Wire as a contributor and included this tweet:
Conservative talk show host Wayne Dupree also talked about Straka:
Dupree voiced his approval:
This young man is different. He has forged a path to help others wake up and leave the Democratic Party. I've said on many occasions that anyone can be a voice to win over voters from the other side and this young man is doing it …
I am so proud of this video and the specific points he has made. I hope that you find a spot on your timeline for this message as it is clear-cut ready to help others leave that evil political establishment.
I wish Brandon Straka all the best in his campaign, especially with mid-term elections this year:
There is much, much more to write about this significant political shift. Suffice it to say, Democrats with common sense are waking up.
Just time for a quick post today.
I do not know where this hoarding (billboard) is, but please note and remember the last three lines (image courtesy of 8chan):
If the Democrats hate America, chances are they hate you, too.
Even if you've voted for them all your life.
The US Constitution has been gradually eroded over the past century.
It's getting worse, up to the point where the decisions of the American voters and the Electoral College are being undermined (origin of graphic unknown):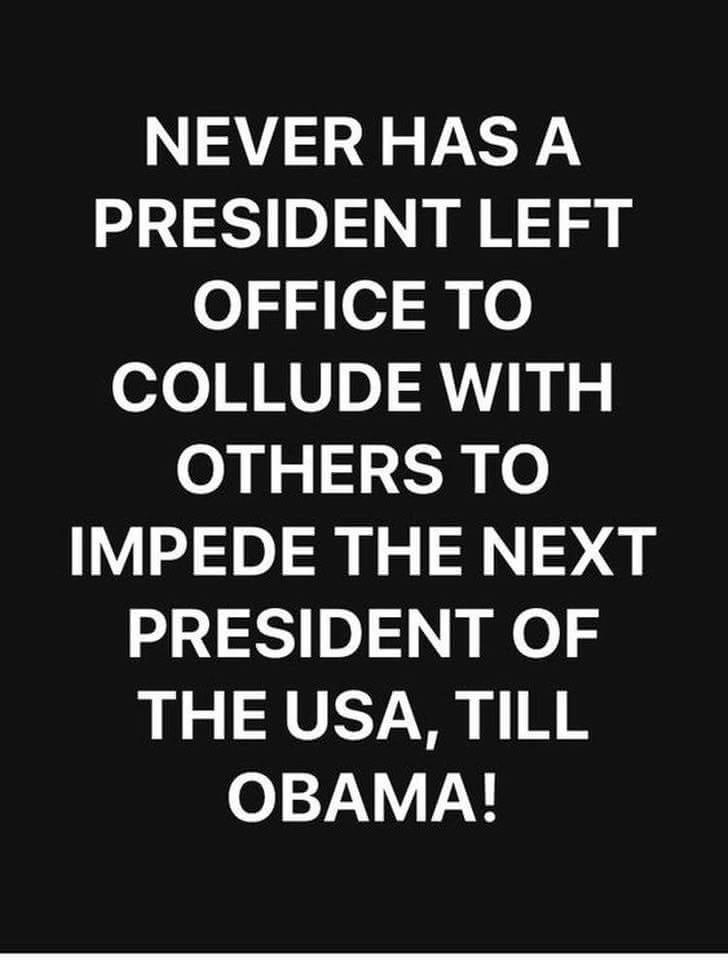 An article posted today at FrontPageMagazine explains it all.
Bruce Thornton's 'Dangerous Times for the Constitution and Freedom' is well worth reading in full. Thornton is a Shillman Journalism Fellow at the David Horowitz Freedom Center.
Excerpts follow, emphases mine:
While We the People distract ourselves with porn stars and royal weddings, the cracks in our Constitutional order continue to multiply and widen.
Evidence continues to mount that a sitting president, Barack Obama, colluded in using the nation's security and surveillance apparatus to subvert the campaign and then presidency of a legitimately elected candidate and president. This effort consisted of numerous illegalities: a mole planted in Donald Trump's campaign; a FISA warrant granted on the basis of false opposition research paid for by his rival; the outgoing president's expansion of the number of people allowed to unmask the identity of Americans mentioned in passing during surveillance; a rogue FBI director, James Comey, who illegally usurped prosecutorial powers to exonerate a felonious Hillary Clinton; and other FBI agents colluding in the plot to damage Trump. And don't forget a Deputy Attorney General appointing the close friend of the fired and disgraced Comey as a special counsel to investigate the non-crime of "collusion," an investigation that has gone on for a year with nothing to show but a handful of indictments resulting from dubious perjury traps.
To quote Bob Dole, "Where's the outrage" at these attacks on the Constitution?
Outrage is surely warranted. These assaults on the rule of law and accountability to the people are akin to the catalogue of "repeated injuries and usurpations, all having in direct object the establishment of an absolute Tyranny over these States," published in the Declaration of Independence. Yet our "watch-dog" media in the main have become the publicists for this attack on the foundations of our freedom, as they flack for the political party that long has resented the limitation of power enshrined in the Constitution. Only a few Cassandras, notably FOX News' Sean Hannity, are trying to alert the citizenry to the coming conflagration that if unchecked could leave the architecture of our freedom in smoking ruins.
In fact, what we are witnessing in the deep-state Democrats' undermining of divided government, check and balances, and government accountability, is the culmination of a process begun over a century ago …
For a century, progressives have been undermining the Constitution as they seek to expand and concentrate government power at the cost of freedom …
… If we allow those guilty of abusing the power of the state for partisan gain to get away with it, we will embolden even more enemies of freedom to do the same as soon as they get the opportunity. It is up to we the people to demand that Mueller's inquisition come to an end, and that the true miscreants who have abused their power be investigated, indicted, tried, and punished. Only then will the fabric of the Constitution begin to be restored, and our freedom rearmored.
The article explains how various government programmes and policies dating from the First World War era have gradually made Americans a less free people living in a less free society. Even a vote is no longer sacrosanct.
It's time Americans reclaimed their Constitution.
Please send letters or postcards to your public servants — representatives and senators — about specific issues, urging them to vote on them in a way that restores the Great Republic.
The future of the United States — and the world — depends on it.
A few days ago, thanks to a reader of The Conservative Treehouse I discovered a new Twitter account, that of Jeff Vogel, a retired senior Special Agent for the Department of Justice.
He has fascinating insights, shared below.
First, a bit about Jeff Vogel, on the cusp of his sixth decade, a New Yorker who worked for the Office of Personal Responsibility and the Office of the Inspector General:
He says that Inspector General Michael Horowitz's report will be released on Monday, May 28, 2018. Interesting that it would be released on Memorial Day, but we shall see:
Vogel has interesting takes on various White House goings on.
He has noted that General John Kelly isn't around much:
Yesterday, it emerged that Kelly will convene a meeting of various parties to review previously requested classified information:
Vogel has also observed that Rudolph Giuliani, once thought to be a possible AG candidate during the 2016 transition, made fewer television appearances earlier this year:
Then, all became clear:
Yes, Giuliani has joined the president's personal legal team and is once again giving television interviews.
Vogel has advice for President Trump:
He has a lot to say about Jeff Sessions, and I mention this specifically in reply to Dr Gregory Jackson, a longtime supporter of my blog, who said that my Friday post about Sessions being removed or resigning was (emphasis in the original):
either misdirection or misinformed.
Well, I am glad he liked the post, anyway. I very much appreciate his continued support.
I'm not here to misdirect or misinform anyone.
Fox's Judge Jeanine Pirro said on Saturday, May 19, that, right now, Jeff Sessions is the 'most dangerous man in America'. I believe he is.
Vogel also had much to say about Sessions.
A month ago, he was a bit more positive:
Yes, well, every now and then Sleepy wakes to deliver a soundbite then resumes his typical torpor.
By mid-May, Vogel was finished giving the AG the benefit of the doubt.
He commented on the fact that the DOJ was not co-operating with congressmen Devin Nunes and Trey Gowdy in their requests for information on the 2016 surveillance of the Trump campaign:
The last sentence of the first tweet below spells out the beginning of the end for Sessions:
How can people defend Sessions when he seemingly refuses to look into Swamp creatures — and even his own department? There's so much to investigate and so little time.
The graphic below has a typo. It should be 'Robby Mook' (Hillary's campaign manager) not 'Robby Moot'. That said, the point still stands — and it's a powerful one:
I couldn't agree more.
This poll is tantalising; it's still open as I write:
Someone responding asked if he could vote for both options. Ideally, both should happen.
In closing, the next few tweets are what got me reading Jeff Vogel's account. These are addressed to President Trump:
Hmm. Look at the addresses he included in the tweet: family and the White House communications team.
If true, it seems as if Jeff Vogel already knows who the person is. Hmm.
Trump 'trusts this person the most', so it must be someone very close to him.
I rather wish the president would call Jeff Vogel for an interview and, if successful, hire him.
These tweets are absolutely fascinating, especially as Vogel lives in New York. He must know a lot.
I did as much of a search on him as I could gratis. The search description I found gave more information than clicking on his name at the link did. That scant information appears to lend support to his work experience.
For now, it seems Mr Vogel is legit. I shall check his tweets now and again with interest.
Someone on Reddit's The_Donald posted the following graphic at the weekend. Pity about the typo, but the broader voting message is important:
Voters can eventually be deprived of a good quality of life by supporting the same tired political party time and time again.
Over the years, we have seen a shrinking middle class denoting economic disadvantage. Inner cities are worse than ever before; developing countries have better. We have also seen politically engineered social division tear apart the once commonly-held values of our Western nations.
In the United States, a new, emerging message is one of unity instead of division. I will have more detail on this soon.
For now, look how destructive — and cynical — Democrat policies can be:
The message of this fable is to stop voting for our own destruction.
President Donald Trump's Weekly Address of April 7, 2018, took aim at California's legislature and at Democrats:
This is what he said (emphases mine, H/T to 8chan for the transcript):
My fellow Americans, the Federal Government is charged with the sacred duties of protecting our Nation, supporting our Constitution, and defending our borders. We also have to ensure the equal application of our laws in all 50 states. Last year politicians in California violated the Constitution by nullifying federal law and declaring their state to be a sanctuary from federal immigration enforcement, a border-free zone where thousands of criminal aliens can roam free, a very, very dangerous situation unacceptable to everyone.
Their actions not only imperil the security of the people of California, but the security of the entire Nation. California's sanctuary bill should be called the Jail Break Bill, because that's exactly what it is. They force the release of criminal aliens from prisons and jails, including drug traffickers and dealers responsible for the deaths of countless Americans. It's gotten totally out of control. We can't allow it to go on.
California's law also increases our vulnerability to terrorism by keeping life-saving information from federal authorities. The relationship is ridiculous. It forces law enforcement not to work together. Last week, citizens of Orange County, California bravely resisted the open borders politicians in Sacramento. The Orange County Board of Supervisors courageously voted to join the Administration's lawsuit to stop these dangerous and unconstitutional actions. All across California and all over America everyday citizens are taking a stand to protect their families, protect their borders, and protect their country.
Every citizen has the right to be protected by federal law, and when politicians in California break those laws, they violate the Constitutional Rights of their citizens. My message to communities under siege from drugs and gangs and violence is, you can stop this. And you can stop it cold. Partner with the federal government so we can help to remove these threats from your communities, and restore peace to our streets. I'm also calling on Congress to immediately close the deadly border security loopholes that endanger our country. All over our country, we're living with laws that don't work. Congress has to change them. Democrats in Congress are doing everything in their power to undermine immigration enforcement and encourage illegal immigration. Their policies are putting all of America at risk. It is so bad, it's hard to believe what they're doing and why they are doing it. We can't let it continue. The Democrats are not doing what's right for our country. I will not rest until we have secured our borders and restored the rule of law. We will win, and we will win soon. It's happening.
Whoa!
Are there laws that apply in this situation? Yes, there are. Here are two of them:
I learned about these in history class. Schools probably don't teach this anymore.
Fortunately, Californians are speaking out and voting against the state-wide sanctuary policy:
In related news, President Trump has signed a presidential memorandum to end catch and release:
BizPacReview has an excellent article on this policy which has been in force for years:
The order directs the Department of Homeland Security to provide "a detailed list of all existing facilities, including military facilities, that could be used, modified, or repurposed to detain aliens for violations of immigration law at or near the borders of the United States."
"Catch and release" has been a de facto policy followed by ICE (Immigration and Customs Enforcement) for years because the department lacked enough resources to detain illegal immigrants.
The policy has been widely slammed because it allows illegal aliens to stay in the United States until their immigration trial date, which most do not show up for.
Meanwhile, in Mexico:
Ironically, Mexico (and most other countries) immediately expel illegal aliens, but expect American taxpayers to pay for their housing, education, and healthcare costs.
Also:
… the Mexican government issued a 31-page pamphlet, "Guide for the Mexican Migrant," that instructs Mexican illegals to the United States on how to avoid deportation. Critics say the Mexican government actively encourages illegal immigration to the U.S. because they want to export poor, uneducated Mexicans out of their country.
Note that Dems are preoccupied with the cost of Trump's wall, however:
While Democrats like Nancy Pelosi, Chuck Schumer, and Maxine Waters have blocked funding for a border wall claiming it's too expensive, they blithely ignore that illegal immigration costs U.S. taxpayers more than $113 billion every year. By comparison, President Trump's border wall would cost about $21.6 billion.
Thank goodness that Trump spoke out so forcefully. Millions will be watching to see what happens next.
Scott Presler is a pro-Trump activist and Vice Chairman of the Virginia Beach Young Republicans.
If the Republicans had more like him, the coming mid-terms would be less of a worry.
Presler might be atypical of the standard GOP supporter but not unusual for a Trump supporter: he's young and gay.
Last November, he gave an interview to CNN's Don Lemon about immigration and terrorism. He said that the average American family is concerned about putting food on the table and paying their bills. They do not need more things to worry about:
Although Presler wants voters to elect Republicans this year, he is unhappy with the GOP leadership both in the House …
… and the Senate:
Presler is fearless in his quest to be out and about for the MAGA agenda:
Sometimes, a friend joins him:
People honk in support of the messages. One man even dropped off a bag of soft drinks and snacks as a thank you.
Unfortunately, he gets threats from the Left. Fortunately, he knows how to defend himself should that day ever come. I pray that God keeps him safe.
When he's at home, he can be found writing thank you notes to Trump voters:
He is a firm believer in putting America first:
He teaches other Republicans useful Democrat tactics:
It's easy enough to do. Visit the website of Scott's employer.
Fortunately, people are catching on in the Midwest …
… and further west:
As the Democrats move further left, Republican activism is essential, particularly this year. (By the way, the top tweet is a response to Presler about a threat he received):
Scott Presler agrees with Dr Trump's assessment. On March 29, he gave an AMA — Ask Me Anything — interview to The_Donald. Excerpts follow, taken in order, emphases mine.
He wrote:
Conservatives are too nice. We have to be ruthless & relentless.
Yes, indeed!
A minority veteran wrote that he wanted to empower poorer neighbourhoods in New York City, saying that the Democrats' policies ruined them. Scott replied:
We need your voice, especially as a Hispanic American. Minorities in the Republican party must speak up. People need to hear from you. I go out with a sign that says, "Democrats choose illegal aliens over American citizens," and I arm myself with facts, like 3.6 Million black children are in poverty. Where are the democrats for these children?
Raise your voice. Be vocal and visible. Talk to people and share your story. Be vulnerable. People need to hear you.
Getting out the vote in 2018 requires a lot of Republicans and Scott's employer is the place to go to enrol:
If you want to get involved and make a difference, then become an activist at actforamerica.org/activist.
Voter registration, voter registration, voter registration.
Follow @ScottPresler for information on elections and volunteering.
Also:
… you can help me with phone calls, and call into other states to win elections.
Someone said it felt as if only President Trump listens to the American people. Do GOP politicians pay attention?
Trust me when I say this: They pay attention. Make the phone calls, write the emails, and make sure they know who you are. You do matter and you are important, and they need to hear from you. If they never hear dissent, they will figure that no matter how bad things get, that Republicans won't care.
Raise your voice loud and proud.
Someone asked how Presler became an activist:
President Obama inspired me.
I started my Twitter account the day he was reelected. I told myself, "You can sit at home and explain, or go make a difference in the world." I started volunteering, fell in love, and the rest is history.
I'll be doing this until the day I die.
A reader complimented him on sending handwritten thank you notes:
Thank you. I've proudly handwritten 1,400 thank you letters. I love connecting with each of you.
I recently wrote one to a 103-year-old woman.
Who comes after President Trump?
I'm not sure anyone has the spine, courage, or bravery of President Trump. That worries me.
In the meantime, what about the Democrats pushing for a repeal of the Second Amendment?
The democrats are 100% coming after our guns. Not voting, or abstaining from voting, is a vote for the repeal of the 2nd Amendment.
Now is the time to get involved:
I say we give the democrats a run for their money. To be honest, we aren't working hard enough. Where are our protests? Where is our organizing? … Unless we want to get crushed in November, we better start getting prepared now.
We have a country to save & I will not resign myself to watching it fail.
The GOP might have to take stances that go against traditional policy positions:
I think it's a stroke of sheer genius for [Senate Majority Leader Mitch] McConnell to be pushing the decriminalization of industrial hemp.
Look, folks: The fact of the matter is that the next generation is going to be pro-marijuana. You want those votes, or do you want the democrats to get them?
We have to think strategically.
Hmm.
But — on voting in the primaries:
Be smart and strategic. We have to be cognizant that EVERY district is different. In swing districts, we can't put far-right people. We have to know when and where to be strategic and put a more "moderate" candidate. The fact of the matter is that the Republican Party is still diverse. The big picture is we have to win: In order to win … we simply have to be calculating and strategic.
Someone complimented him on boldly sitting in a Starbucks window with a big message on his PC earlier this year.
Presler warned readers that the Democrats are fired up:
The democrats are fired up. I'm waiting to see the fire, passion, and energy from our side.
Prove me wrong.
Also, for those living in left-wing states:
Mind over matter. Just because you live in a blue state doesn't mean you can't effect chance. In fact, you have more power than you think. Imagine: the democrats are organizing in Texas, a red state. We need to be organizing everywhere.
Focus on voter registration: Grow the Republican party one voter at a time. If you are looking for other avenues, you can call into other states to get out the vote!
Someone rightly pointed out that Presler should be running voter outreach for the White House. He replied:
I wish. I want to meet President Trump so badly.
Someone asked him if he had ever received a reply to this tweet to Ronna Romney McDaniel:
He replied:
No response. The offer still stands. I want, more than anything, to help.
Presler urged Trump supporters to be active, especially this year. He agreed with someone who lamented weak willed Republicans:
EXACTLY! We control the House, Senate, and the White House. I will never understand why Republicans still don't have a spine after a historic victory.
Not everyone can do what Scott Presler is doing, but every Trump supporter spending time online can a) tweet if they're on Twitter or b) start a WordPress blog and post one item daily. It can even be copying a tweet, accompanied by a one sentence comment.
That's all it takes: one short, powerful post per day.
Trump supporters need to become a GOP army, because the GOP establishment, including — nay, especially — Ronna Romney McDaniel — sure isn't going to do anything.
This post is not for the sensitive.
Here are some truths to think about.
First, this is an interesting historical graphic about Democrats. It isn't mine, by the way, and it would be nice to give credit, but I don't have a source:
Secondly, on Thursday, March 1, 2018, Townhall featured an article by Kurt Schlichter, 'They Don't Hate The NRA. They Hate You.'  Excerpts follow, emphases mine.
The Left is waging a war of sorts on normal Americans:
The progressives are cranking things up to 11 on the Stupid/Psycho Scale, which is good for us in the short term – some of us Normals were growing complacent and the midterms are coming. But we also need to open our eyes and accept the bitter reality we face. We can't just pretend the truth is not the truth because we wish it were otherwise. The left's dropping of its mask has demonstrated once again the undeniable fact. The left hates you.
Just give them a listen. Those carefully selected moppet puppets are out there on TV telling Normals "We are going to outlive you." When leftists tell you that you are going to die first, you should believe they mean it. They have a track record of making that happen.
Schlichter talks about the Left's anger at the NRA and warns Second Amendment supporters:
just believing in the Second Amendment makes you a non-human. Those of us who know something about history know that the people leftists regard as non-human always tend to end up non-living.
Also:
Understand that the left doesn't hate the NRA. The NRA stuff is a distraction. Leftists are dumb, but they understand the power of the NRA is really the power of millions of Normal Americans coming together to defend their right to protect themselves, their families, their communities and their Constitution. That's why they fear it. That's why they can't abide it. They want your voices silenced.
And the left doesn't hate guns either. In fact, the progressives fully intend to be the only group left with any guns. That should turn out great for us.
People should not be misled about personal firearms, beginning with historical reasons:
There are 100 million reasons never to be disarmed and at the mercy of leftists.
Your life means nothing to them, just as the lost lives in Chicago mean nothing to them. There are several Parklands a month in the Windy City, but the Democrats who run it don't care. They know where the bad guys are. They won't act. Instead, they feign concern over the children because faking outrage will help them do what they really want done. That's why you had them arguing that the idea of a cop actually doing his job was crazy.
They want you disarmed and disempowered, not the nuts, not the criminals, not the terrorist, not the illegal aliens. You. Why?
       Because they hate you.
       They hate that you won't submit.
       They hate that you won't obey.
       And they hate that you refuse to give up your only means of protecting yourself and preserving your rights. 
       They hate you.
This is the harsh reality the United States is living through today:
You understand and accept the truth, which many allegedly on our side refuse to do because the truth is too harsh and painful. America is divided not between groups with differing political views held in good faith, but between Normals and a left that hates us. That's not a pleasant notion, but to pretend that this is business as usual, that we are just friends with a slight disagreement, or that there is some reasonable compromise to be had, is delusional.
Schlicter comes up with three suggestions to fight back.
1/ Political activism for mid-term elections:
Volunteer. Donate. Activate. Yeah, it's a hassle. We'd all like a pause to this constant cold warfare. That is not happening.
2/ Defence of American values in the culture war:
If they want to declare a cultural war on us, let's give them one. It's not how you or I want it to be, but it is how it is. Maybe pain will motivate them to re-adopt the old rules. Surrender sure won't.
3/ (Not sure I agree with this one.) Joining the NRA and buying firearms. (If you do that, you will have to get trained, then practice at regular intervals at the range.)
It's that serious and, yes, it has come to this:
Yes, it's ugly.
Yes, perhaps it's even frightening.
But it is how it is, with leftists who makes no bones about what they think of you. They hate you. And you need to act accordingly.
This is no joke.
When I posted on the FISA memo last week, two of my readers asked questions about Christopher Steele, particularly why he is so anti-Trump.
I held off posting on this until now in the hopes that new information would surface about that. Unfortunately, it has not.
Christopher Steele
It is hard to say why Christopher Steele is so opposed to President Donald Trump.
It could be that is his mindset, given his work for and international involvement with security agencies.
In December 2017, Yoichi Shimatsu, a forensic journalist who was also an editor at The Japan Times for ten years, wrote an exclusive for Rense, 'How A CIA-DOJ-FBI Team Forged The Trump-Russia Dossier'. It is worth reading. I haven't included some of it, as there seems to be some questionable information about Steele. It is possible that parts that mention 'Steele' might be better worded as 'people working for him'.
What follows is the story of how Steele ended up getting involved in the Russian dossier.
In 2006, Steele headed the MI-6 Russia desk. He retired in 2009 to co-found (emphases mine):
a for-hire investigative firm called Orbis Business Intelligence, which produced a series of 100 reports on the Ukraine-Russia crisis, which erupted in 2014, on contract with the U.S. State Department. In other words, the main author of the Trump-Russia Dossier had a lucrative contract under Secretary of State Hillary Clinton before her presidential campaign.
Shimatsu tells us that Steele might well have met Bruce Ohr, another player in the Trump surveillance scheme, in 2010, when investigating the FIFA scandal. (More about Ohr below.) The FBI went to London for an Orbis briefing on the scandal:
As chief of the DOJ international organized crime bureau, Bruce Ohr likely attended the London briefing, where he would have been first introduced to veteran spy Christopher Steele.
Shimatsu claims that Ohr and Steele met again in 2013. At that time, Ohr was Assistant Deputy Director at DOJ and presented a paper at the third St. Petersburg International Legal Forum:
The Korean-American Ohr presented a paper titled "Criminal Matters and Allegations of Crimes in International Arbitration", a choice of topic timed to undermine Russian counter-claims in the Magnitsky affair. In hindsight it's ironic that his lecture synopsis included an apt description of the yet to-be drafted Russia Dossier: "a party (in a dispute) may introduce false testimony or forged documents."
Moscow and Washington were butting heads over the Magnitsky affair when the conference, sponsored by the Russian Federation's Justice Ministry:
the Kremlin was locked in a controversy over U.S. congressional retaliation for the 2009 prison death of Russian-Jewish accountant Sergei Magnitsky.
(The Magnitsky Act was signed into US law in 2012.)
Before he was imprisoned, Magnitsky worked for Hermitage Capital, which Bill Browder co-owns. Magnitsky worked as an auditor for the firm:
investigating dozens of Russian tycoons allied with President Vladimir Putin as to their links with organized crime figures.
Ohr had a similar interest, as chief of the Organized Crime and Racketeering Section, in shady businessmen suspected of money laundering. His job also involved tracking international drug trafficking.
Shimatsu says that Steele was in Russia for the conference in St Petersburg, but is there any corroboration for that? See Glenn Simpson's testimony to the House Intelligence Committee at the end of this post. According to Simpson, Steele had not been in Russia for 17 years. That would tie in with citizen journalists researching when he worked in Moscow: between 1990 and 1992. It is unclear whether he travelled there or was even allowed to enter the country at some point during that time and/or afterwards.
This brings in another Trump surveillance person into the mix, Carter Page. Ohr's:
cyber-surveillance network would later focus, outside of its authority, on the activities of Trump adviser Carter Page in Russia and Croatia.
The next event, also in 2013, was the Miss Universe Pageant. Donald Trump was the head of the pageant at that time. As US intelligence agencies cannot spy on American citizens abroad, Steele's — or was it his company's? — assignment was to make sure the Russian mafia was not involved in skewing the results:
As it turned out, Miss Venezuela was crowned Miss Universe 2013, meaning Ohr had wasted a lot of American taxpayer money on a wild goose chase.
However, something more significant resulted:
That dated information from 2013 was recycled three years later into the Russia Dossier.
In 2016, Steele became involved in compiling the Russian dossier. Before getting to that part, let's look at Bruce and Nellie Ohr.
Bruce Ohr
Until recently, Bruce Genesoke Ohr was unknown to the American public, including the media. He worked in the inner sanctum of the Robert F. Kennedy Building, the DOJ headquarters:
on the executive 4th floor, just four doors down from the suite of then Deputy Director Sally Quillian Yates, and since late April her replacement Rod Rosenstein … Ohr served as the assistant to Rosenstein, following the latter's transfer from the Maryland DOJ office, showing the newcomer the ropes and keeping watch on him on behalf of Yates, Loretta Lynch, Holder and, ultimately, Barack Obama and the Clintons. 
He lost his associate deputy attorney general title on December 7, 2017.
Also note:
Ohr, in short, is a partisan watchdog for the Democratic establishment, who's shown absolutely no respect for the Constitution.
Even worse, Shimatsu asserts that Ohr was partly responsible for the corruption at the DEA (Drug Enforcement Agency), because that agency was under the authority of the International Organized Crime Drug office, which he was still in charge of until January 8, 2018:
The DOJ has also ignored nearly the entire CIA-run Afghan drug importation, at least since the Eric Holder years. Cocaine, of course, is being targeted by the DEA/DOJ, but that elite-status drug was never in style with the millennial generation, which prefers depressants like heroin mixed with synthetic opioids, on the path to Nirvana.
In July 2001, Ohr testified to the Senate Indian Affairs Committee, downplaying the infiltration of Indian reservation casinos by organised crime:
What Ohr completely failed to mention is how Indian casinos along the U.S.-Mexico border were becoming money-laundering centers for the Mexican mafia, lucrative enough for the Caesar's team of Drexel Lambert junk-bond dealer to build a Harrah's casino resort at Rincon reservation. Caesar's Entertainment Group spectacularly collapsed two years ago, amid angry charges by institutional investors of fraud, financial crimes on a much greater scale than small-time gangster scams.
Ultimately:
The politically correct attitudes toward ethnic minorities, here again, has enabled massive expansion of the organized crime, which is ultimately detrimental to the minority groups to achieve genuine economic development and security from violence. The DOJ/FBI, run by front-men for crime, is [a] big part of the problem and not the solution.
Also:
That exactly is why and how the DOJ/FBI and CIA are enabling Chinese triads, the Taiwanese mob, Vietnamese mafia, Japanese yakuza and Korean gangsters to run heroin smuggling, prostitution rings and counterfeits products unimpeded into the United States. The fix is in with the Democratic Party, and the bad guys every hour of every day are winning the battle against the industrial economy and ethical principles of the USA.
Now to the 2016 campaign. Shimatsu tells us:
the DNC and Hillary campaign generously forked over up to a half-million dollars for the Trump-Russia fabrication.
Shimatsu explains something interesting about southeast Asians and the Democrats and why big donations are kept quiet:
… the Democratic Party relies so heavily on large unreported donations of cash from the urban Chinese and Korean business communities, suspect Asia-based businessmen and major crime groups. This tradition since the end of the Chinese Exclusion era is a feudal tribute legacy, by which Asian "leaders" (triad or organized crime figures) pay protection money (aka bribery) to Democrat politicians to enable illegal immigration of underpaid laborers, exemption from minimum wage laws and mandatory benefits for employees, unhealthy tenant crowding of buildings, and police neglect of the illicit trade in contraband, including methamphetamines, heroin and more recently synthetic opioids.
Asians, of course, are not alone in groveling before the powers that be, since most immigrants have had to pay their dues to Tammany Hall and dirty cops, from the Irish to the current wave of Arabs. Despite their strong academic performance, East Asians are perpetually under the Democratic Party heel due to the substandard status of the small-business economy. That is changing, for all the wrong reasons, with the pay-for residency by super-wealthy "businessmen" from East Asia, many of them wanted for economic crimes at home, including illicit capital flight. The United States is a sanctuary for Asian fraudsters and gangsters …
Nellie Ohr
As for Bruce's wife Nellie, Shimatsu says nothing about her father. Her mother, Kathleen Armstrong Hauke, was active in leftist causes in the 1960s. In the 1980s, Hauke taught English in Nairobi, Kenya. She died in 2004.
Nellie has a ham radio licence, which Shimatsu says isn't that unusual:
Shortwave radio hearkens back to the late Cold War era, when Nellie would have monitored Russian signals for the CIA. Since that Stone Age for telecommunications, Nellie Ohr became part of the CIA cyber-intelligence program known as Open Source Works (OSW), discussed below, which explains her intelligence role inside Fusion GPS, the private investigation group that hired Orbis and Christopher Steele to draft the Trump-Russia Dossier.
Until late 2017, she and her husband shared the same office, indicating that the Ohrs were:
part of a high-level inter-agency intelligence team.
The Ohrs, Steele and the dossier
Shimatsu winds the clock back to 2013 to the St Petersburg conference. However, was it Steele himself or an Orbis representative who attended? Donald Trump arrived in Russia one month later in advance of the beauty pageant:
What a tangled web they weave! The Ohr-Steele encounter in St. Petersburg turned out to be the very seed from which sprang the Trump-Russia Dossier … Just a month later, in June 2013, Donald Trump arrived with his advance team to make the arrangements for the Miss Universe pageant, scheduled for November 2013 at the Crocus hall in the Moscow suburb of Krasnogorsk.
Fast forward to 2016 and Fusion GPS:
the private investigation firm led by three former Wall Street Journal reporters …
… in mid-2016, the Seattle law firm Perkins Coie, representing the Hillary Clinton Foundation and Democratic National Committee, hired Fusion GPS to probe the Russian relationships of Trump and his associates with the aim of discrediting and defeating his presidential campaign …
Fusion GPS, therefore, was hired as a "cut out", spy terminology for a neutral go-between created to shield the actual perpetrators in an exchange of stolen information. A psychological operation aimed at political intervention at this level required the direct involvement of and authorization from CIA director John Brennan and Attorney General Loretta Lynch, and this was to interfere in the elections in favor of their former colleague at State, Hillary Clinton, and not a matter of national security. Director of National Intelligence (DNI) James Clapper should have been aware of these illicit activities and was responsible for shutting down political subversion, meaning that he, too, bears some degree of responsibility for the bureaucratic assault on democracy.
Do readers notice how anti-Trump Brennan and Clapper are whenever they are interviewed on television? YouTube has various videos of them on news programmes and at conferences.
With regard to the dossier, Shimatsu says that Steele provided little of the content. Most of the content:
strongly appears to be based on CIA and NSA intercepts of phone calls and emails, along with human intelligence from informants. There is also an equally strong possibility that many, perhaps most, of the claims in the dossier are fabrications, lies. Nellie Hauke Ohr and her husband at DOJ reviewed and copied from classified files for the dossier in blatant violation of intelligence regulations. The method of direct translation, for example, "Russian regime" without the article "the", indicates the CIA protocol followed by Nellie Ohr in radio intercepts. The tiny lapse shows that source is not Moscow but Langley, Virginia.
Shimatsu explains the role of Steele and his company, Orbis:
The notes from CIA and DOJ/FBI classified files, which Nellie Ohr compiled during her several months, during summer and autumn 2016, on the payroll of Fusion GPS while in Washington D.C.. Those materials were then "laundered" through Orbis for plausible deniability at the CIA. Fusion GPS paid the London-based firm more than $160,000, meaning the total budget for consultants, services, travel and communication was probably about a half-million dollars from the original source of funding (prior to DNC-Hillary, which was probably provided by a slush fund at the Clinton Foundation. To the heisted CIA material and forged information, Christopher Steele added his recollections from Donald Trump's Miss Universe visits in 2013, supplemented by whatever hearsay picked up immediately after the contest. Examination of the dossier is similar to the findings from a forensic autopsy on Frankenstein's monster: A lot of body parts that don't fit together, laced together and patched with putty.
Nellie Ohr's inchoate and disorganized editing, in contrast to the minimal standards at any daily newspaper, reveals the sloppiness that's the norm at her post inside the CIA bureau known as Open Source Works, which itself is highly classified and anything but open …
In summary:
Open Source is now the major enterprise of the CIA in its effort to intimidate world leaders, corporate executives, military officers and media personalities. The Trump-Russia Dossier is an end-product of illicit CIA privacy violations, enhanced by selective editing and outright fabrication to incriminate the victim, in this case the President of the United States. The Frank Church amendments need to be upgraded to deal with terror by fake media, so that the offending bureaucrats and their political patrons can be locked away without access to cyberspace.
Present day
On January 22, 2018, just over a month after Shimatsu's article was published, the New York Post had a report about the testimony to the House Intelligence Committee from Glenn Simpson, co-founder of Fusion GPS:
Rep. Trey Gowdy (R-South Carolina) asked Steele's Clinton-paid handler Glenn Simpson, during the House Intelligence Committee's Nov. 14 closed-door hearing, if Steele had gone "to Russia as part of this project," to which Simpson replied, "No, sir." Steele, at the time he compiled the dossier, hadn't been back to Russia in 17 years.
If true, that clearly contradicts what Shimatsu alleges.
Simpson told the House Intelligence Committee that Steele:
ran a "network of subsources or subcontractors" who traveled around Russia and gathered information for him.
As for the framework of the dossier:
… it turns out the primary subcontractor worked not for Steele but for Simpson at Washington-based Fusion GPS, and he contributed key material for the investigation of Trump underwritten by the Clinton campaign. 
Steele's reputation preceded him:
Simpson says he completely deferred to Steele's expertise and did not question his findings because of his "sterling reputation." Simpson has pumped this guy up to be the real-life 007 so deep inside the Kremlin, he didn't have to corroborate his information, yet Steele was so far out of the hunt, his tradecraft so rusty, he apparently had to rely on a Russian translator who flacked for Putin to gather his so-called intelligence.
These latest revelations make it all the more baffling that the FBI took Steele so seriously. They also suggest the public should not make that mistake.
Since then, a redacted version of Senator Charles Grassley's memo on the dossier has been made public. More on that next week.
This post is part of a series about expected news items in 2018. Readers who have not seen the first two posts might find them of interest:
Part 2: Hillary WAS supposed to win (The 16 Year Plan to Destroy America)
Part 4: 'secret society' and more on missing FBI texts
Today's post is related to all of the above. It concerns the release of the Devin Nunes FISA memo on February 2, 2018.
Representative Devin Nunes (R-California) is the chairman of the House Permanent Select Committee on Intelligence (HPSCI).
His four-page memo concerns FISA warrants allowing surveillance of President Donald Trump and several others.
Democrats and media want one-party state
Before going into the content of the memo, what everyone around the world heard this weekend on media outlets has been an onslaught of anti-Republican and anti-Trump thought.
This is because — as I said in Part 2 — Donald Trump was patently not supposed to have won the 2016 election:
A firestorm of protests and objections to Trump ran from the day after the election to the present. Even former attorney general Loretta Lynch got involved early in 2017:
The blurb for the video reads:
The Obama administration's former Attorney General Loretta Lynch has made an impassioned video plea for more "blood" and "death" on the streets – a video that was later posted on the Facebook page of Senate Democrats as "words of inspiration."
There are some big players behind the move for the one-party state, and many people who ally themselves with the Democrats have been persuaded that this is for the common good. However, based on this memo — and the Democrats' clear disdain for the American people as seen at the State of the Union address — that might not play out:
Tucker Carlson (Fox News) interviewed Representative Eric Swalwell (D-California) the evening of the memo's release. Swalwell suggested that Carlson, in defending the memo's release, was doing Vladimir Putin's work. Absurd:
The Nunes — FISA — memo
The Nunes — or FISA — memo is four pages long and has no footnotes. A two-page letter from the White House states the president approves of its release. Both are on Scribd and PDF.
Here is a big picture overview of the background to the memo (courtesy of The_Donald):
This image from 8chan has additional information, equally important:
Tom Fitton from Judicial Watch describes the scenario in a nutshell:
This graphic is helpful in understanding what happened when:
Also involved is a man named Carter Page, who was briefly and peripherally involved with the Trump campaign. He was the gateway for the surveillance. Anyone he spoke to on the campaign was automatically surveilled.
The Federalist has a short, concise summary of what is in the memo. Excerpts follow from 'The 7 Biggest Bombshells In The House Intel Memo On FISA Abuses', emphases mine outside of the headings:
1. FBI Used News Articled Sourced By Steele To Corroborate His Dossier
The memo, which President Trump agreed to declassify Friday, states that the FBI did not tell the Foreign Intelligence Surveillance Court (FISC) a lot of crucial information about the dossier it was citing as evidence when the bureau sought a Foreign Intelligence Surveillance Act (FISA) warrant to monitor Page.
In September 2016, ex-British spy Christopher Steele–who compiled an infamous dossier filled with unfounded claims about President Trump–told Yahoo News about Page's visit to Moscow. Yahoo News subsequently published a story about this trip. The FBI then cited this Yahoo News report, sourced entirely by Steele, as evidence in its initial FISA warrant application to corroborate information the ex-British spy compiled in his dossier. The FBI incorrectly asserted to the court in its application that Steele did not provide information to Yahoo News about Page's Moscow trip. British court filings, however, show Steele admitted he met with Yahoo News in September 2016, two months before the FBI got its initial warrant, to discuss the trip at the direction of Fusion GPS.
Think of it — using a Yahoo News article to obtain a FISA warrant. You could not make this up. The journalist who wrote the article is stunned:
2. FBI Knew Steele Was Being Paid By DNC, Hillary Clinton, Chose Not To Tell The Court
The FBI did not tell the court that information cited in its warrant application was gathered by an individual who was being paid by Trump's political opponents.
The bureau was aware that Steele was working for Fusion GPS, a research firm that was hired by Perkins Coie, a law firm Hillary Clinton and the DNC were making payments to. The DNC and Clinton campaign paid Steele $160,000 …
In December 2017 FBI Deputy Director Andrew McCabe Steele testified that if the dossier hadn't existed, the FBI would not have sought a warrant (Bombshell 3).
4. FBI Spied On Trump's Associate For Nearly a Year
The FBI obtained the initial FISA warrant to surveil Page on October 21, 2016 after he visited Moscow and reportedly spoke to a Russian official who had expressed support for Trump in July 2016. The warrant was renewed three times for the full extent allowed of 90 days each, totaling 360 days under surveillance …
With each of these renewals, the FBI choose not to disclose to the court that it had relied on information funded by Trump's political opponents in its quest to surveil a Trump campaign member.
Signatories included then-FBI director James Comey, then-deputy director Andrew McCabe, then-deputy attorney general Sally Yates, then-acting-deputy attorney general Dana Boente, and deputy attorney general Rod Rosenstein.
What this means is that Trump was under surveillance even after he became president:
Steele began playing up his role in the operation and gave an interview to David Corn of Mother Jones on October 30, 2016, only several days after the first FISA warrant was approved. The FBI dismissed him as an ongoing source, as he violated bureau protocol (Bombshell 5). However, the FBI never told FISC — the FISA court — when seeking warrant renewals (Bombshell 6).
7. DOJ Official's Wife Was Getting Paid By Fusion GPS
Throughout the process of obtaining the initial warrant, then-Associate Deputy Attorney General Bruce Ohr's wife worked for Fusion GPS, the firm that hired Steele to dig up dirt on Trump. At the firm, she helped conduct opposition research on Trump and his associates. The FBI did not disclose this to the court.
Ohr was demoted within the DOJ in December 2017 after it was discovered he had concealed meetings with Steele and Fusion GPS founder Glenn Simpson. During these meetings, Steele confided in Ohr that he was "desperate that Donald Trump not get elected." The FBI knew about Steele's political bias against Trump, but did not make this known to the court.
Why this matters — constitutional crisis?
Exposing this — what many Trump supporters knew or suspected — is a very big deal and could cause a constitutional crisis:
From The_Donald:
This congressman takes it even further:
Ultimately:
What's coming soon
On February 2, Gateway Pundit reported that Senators Charles Grassley (R-Iowa) and Lindsay Graham (R-South Carolina) are busy attempting to get a Senate Judiciary Committee memo declassified.
The HPSCI will also vote to make supporting documents to the FISA memo discussed here available to the public.
Expected in March is the inspector general's — Michael Horowitz's — report which is likely to cover this and much more.
2018 will be quite the year for news. Stay tuned.
(Forbidden Bible Verses will appear on Sunday, February 4.)