You are currently browsing the tag archive for the 'children' tag.
Continuing my series on Red Wall MPs and, most recently, Lee Anderson, this post gives his positions on various topics in British life.
Those who missed previous instalments can read about his adventures and opinions in Parts 1, 2, 3 and 4.
Rail strikes
This week, England has been crippled by a series of rail strikes, one every other day, which means that on the days there are no strikes, it is still fruitless trying to travel by rail.
On Monday, June 20, 2022, the House of Commons held a debate, Industrial Action on the Railway.
Lee Anderson was the last MP called to speak. He asked the following question of Grant Shapps, Transport Secretary (emphases mine):
This strike is a real kick in the teeth for hard-working taxpayers, who have dug deep over the past 18 months to keep this industry alive. Does my right hon. Friend agree that the Labour party—the spineless party opposite—should grow a backbone and condemn these strikes?
Grant Shapps replied:
That is an appropriate place to end. My hon. Friend is absolutely right. People have dug deep—that is exactly what they have done; it was £600 per household. People are furious. They paid out that money to make sure that nobody lost their jobs, and what thanks have they got? Where is the reward? Where is the "thank you" for keeping the railway going? It is a strike that will put people out of pay and hit people's pockets once again, and Labour Members cannot even find their way to say, "We condemn the strikes." It is a disgrace.
Immigration
On Wednesday, June 15, Home Secretary Priti Patel made a statement about the fact that the June 14 flight to Rwanda with scheduled deportees never took off. There were originally 37 people who were to be deported. Because of last minute legal delays, only a handful boarded the charter flight and, by 11 p.m., even they were taken off.
The Opposition parties hate the idea of sending illegals to Rwanda for processing. Strange that, as it is called the Switzerland of Africa.
Labour, the Lib Dems and Scotland's SNP have all said during debates about illegal migration that people can legitimately come to the UK from France. Such a statement implies that France is not a safe country.
In the June 15 debate, Migration and Economic Development Partnership with Rwanda, Lee Anderson asked Priti Patel:
Just when you think this place cannot get any dafter, you turn up and listen to the rubbish that the Opposition are coming out with today. Is the Home Secretary aware of the sniggering, smugness and delight shown on the out-of-touch Opposition Benches about the cancelled Rwanda flight? Will she please advise me? I need some travel advice—I am going away this summer. Is France a safe country to go to?
Priti Patel replied:
For the benefit of the British people, the public, I have in my hand just four pages with a list of Opposition Members making exactly that point with glee—basically wanting the policy to fail, condemning it and saying all sorts of things without coming up with alternative solutions.
My hon. Friend is absolutely right about France as a safe country. This is a fundamental principle of working with our colleagues more broadly—[Interruption.] Those on the Opposition Front Bench have already had their chance to speak. These are safe countries and there are people who are effectively picking to come to the UK. That is something we have to stop by going after the people smugglers and breaking up their business model.
Moral failings of Tony Blair versus Boris Johnson
Also on June 15, Boris Johnson lost his latest ethics adviser, Lord Geidt, who suddenly resigned.
This month, for whatever reason, Tony Blair became a member of the prestigious Order of the Garter, an honour the Queen decides independently.
On GB News, Patrick Christys asked a panel who was less ethical, Boris or Blair. Lee Anderson was one of the participants. He said that he had canvassed his constituents in Ashfield, Northamptonshire, and all said that Blair was less ethical. Anderson said there is no comparison between a Prime Minister being presented with cake and one who got us into a highly costly war in Iraq. The second tweet shows Blair with his spin doctor Alastair Campbell at the time:
The full discussion follows:
Labour
Anderson was a member of the Labour Party until 2018, when he switched to the Conservatives.
He has no praise for Labour MPs, especially Deputy Leader Angela Rayner. On May 22, she was angry with Chancellor Rishi Sunak for giving more aid to Ukraine.
The Daily Mail reported:
The party's deputy leader sparked outrage after she told the Chancellor on Twitter to 'do one' – a slang insult meaning 'get lost'.
The message was posted in response to a weekly No 11 newsletter from Mr Sunak, in which he detailed an additional £40 million of aid for Ukraine.
It is not the first time the senior Labour figure has landed herself in hot water for her remarks about those on the other side of the Commons. The former care worker resorted to calling senior Conservatives 'a bunch of scum, homophobic, racist, misogynistic, absolute pile of… banana republic… Etonian … piece of scum' in a foul-mouthed tirade at last year's Labour party conference.
Lee Anderson made his views known:
Lee Anderson, Tory MP for Ashfield, accused Ms Rayner of behaving pathetically after the latest controversial outburst.
He said: 'I don't know what it is about Angela Rayner and the Left that have it in for successful people running the country, surely it's much better for successful people who are successes in business to hold the purse strings of the country rather than somebody whose only claim to fame is dishing out insults.
'She is someone throughout her career who has made childish insults against Conservative politicians and now she's having a go at Rishi, who by the way is one of the most polite politicians you'll ever wish to meet. He's a real gentleman, regardless of your politics.'
Green energy policies
As is the case in most European countries, the prices of home fuel and petrol have gone through the roof.
On January 3, Nigel Farage asked Anderson for his views on what the UK should do. Anderson said that while it was imperative that we leave the planet in better shape for the next generation, he and his Ashfield constituents think that some of Boris's Net Zero policies need to be wound back. Furthermore, he wants us, rightly, to use our own energy sources during our transition period to Net Zero:
Two months later, Anderson appeared on Farage's Talking Pints segment of his show. They discussed the necessity of energy independence, which the UK can easily achieve. Instead, the Government prefers a policy of importing coal and gas from Russia:
You can see the full interview here, where Anderson says:
We should be selling gas to the rest of Europe!
The BBC
Anderson remains a firm supporter of Boris Johnson and wants him to be allowed to get on with his job. He accuses the BBC of conducting a witch hunt against the Prime Minister.
This interview took place the day after Boris survived a Conservative vote of confidence. Anderson laid his dislike of the BBC's tactics on the line. This is short, sharp and to the point:
Guido Fawkes wrote (emphases in the original):
Lee Anderson provided daytime fireworks as he confronted the BBC over anti-Boris bias live on the channel. He also called them "quite sad" over their refusal to let the Boris leadership question drop, accusing them of spearheading a witchhunt. Agree or not, it was great TV…
Not surprisingly, it was Guido's most popular post that day:
That night, the question of a BBC witch hunt popped up on Dan Wootton's GB News show:
Wootton invited Anderson on to discuss the issue with left-wing pundit Nina Myskow, who defended the BBC. Anderson said that his constituents supported Boris. He invited Myskow to speak with his constituents to hear their views. She replied, although not in this clip, that she never travels north of Selfridges:
Russia
On April 27, Anderson was disappointed not to have made the list of 287 MPs that Russia sanctioned.
He wrote a letter to the Russian ambassador to the UK to ask that his name be added to the list:
Crime
Lee Anderson has been outspoken against crime. I posted some of his perspectives last week.
During his candidacy in the autumn of 2019, he proposed creating forced labour camps for noisy council tenants:
After Winston Churchill's statue was desecrated in June 2020, during the pandemic and 'mostly peaceful' protests, Anderson gave a brief interview to a young independent reporter. He ended by saying:
You wouldn't be stood here today, young man, talking to me if it wasn't for Churchill.
On March 16, 2021, Anderson participated in the Crime Bill debate. Highlights follow:
Here's another, courtesy of Guido:
Ashfield's straight-talking MP Lee Anderson gave the Labour Party both barrels last night in the Crime Bill debate. Effusively supporting the Bill, no-nonsense Anderson took aim at what he sees as Labour's hypocritical positions:
I find it strange that Labour are talking about tougher sentences for crimes against women, yet in December they were trying to stop us deporting foreign rapists. One Labour MP said we should not deport these criminals in December as it was too close to Christmas. I disagree. I thought it was a great Christmas present.
Guido is fairly sure that the residents of Ashfield will be in overwhelming agreement. For such a short speech, many shots were fired – rounding off on some Labour politicians' attitude to the law…
Seven months later, his fellow Conservative MP Robbie Moore led a debate on the sexual exploitation of young girls by a certain demographic. Sadly, the 'grooming gang' phenomenon is growing to the extent that it is said to be present in every town in the UK.
Moore focused his attention on Bradford.
Guido points out that none of the three Labour MPs for Bradford bothered to show up for the debate.
Anderson contributed and, as one would expect, has strong views on what should happen to such politicians:
Away from the noise of the Budget, earlier this week Conservative MP Robbie Moore led a Commons debate on child sexual exploitation across Bradford, calling for a "Rotherham-style inquiry" into the scandal and claiming it had been "swept under the carpet" by the local authorities. Although the debate only attracted small number of MPs – none of the three Labour MPs for Bradford bothered to appear, despite two previously claiming they would – there was one booming voice lending his support to Moore's campaign: the Honourable Member for Ashfield, Lee Anderson. Asking Moore to give way twice so he could give the Chamber a piece of his mind, Anderson said:
The only way that we know the full scale of these vile crimes in Bradford is for a full Rotherham-style… investigation, and would he also agree with me that certain local politicians on the council, and the mayor, should hang their heads in shame.
Once this inquiry takes place, and we get to the bottom of this, and these grooming gangs are put away where they rightly belong in prison, then the next call will be these lazy politicians – and they need locking up too.
Even Moore sounded a bit surprised by Lee's fury…
Guido has the video:
Anderson's no-nonsense speech might have been partly due to his appointment to the Women and Equalities Committee in May 2021:
Guido wrote:
Guido learns that parliament's wokest committee – the Women and Equalities Committee – is to welcome two new, perhaps unexpected, members: Philip Davies and Lee Anderson. Philip Davies is making a, no doubt, welcome return after having served on it in 2016 – where he made headlines calling for the word "women" to be removed from the Committee's name. Lee Anderson is a co-conspirator favourite: from saying nuisance tenants should be forced to live in tents; to recently ranting that he's torn up his licence fee. Confirming the appointment, Lee told Guido:
The great women of Ashfield have been the backbone of my community for hundreds of years with barely any recognition.
Yes the men have worked down the pits and gone off to war but its our women that have kept everything together.
The women in communities like Ashfield need a voice in Parliament and anyone who knows me will tell you that I am a firm believer in better rights for women. I am a modern man with a modern outlook who is keen to speak up for the women in my community.
They deserve to be on a level playing field with us men which is not always the case. I will still open doors for women and give up my seat on public transport as I am a gentleman first and a politician second, but you can be assured that I will be fighting on all fronts for the women of Ashfield.
Both men will no doubt relish the appointments, which they richly deserve. Guido sends his warmest congratulations to the pair. Chapeau to the 1922 Committee on the wit and wisdom of their appointments.
Returning to politicians, on November 9, he had a go at convicted Labour MPs and recommended that they should work as a condition of their licence:
This morning in Parliament, straight-talking Lee Anderson told Deputy Prime Minister Dominic Raab exactly how he thinks the government should solve labour shortages:
Prisoners and ex-offenders out on licence should help fill the labour shortage and […] on release, all prisoners – including ex-Labour MPs – should be ready for work and starting work should be a condition of their licence.
Guido has the video:
Nutritious meals on the cheap
As I wrote in my third post on Lee Anderson, he took a lot of unnecessary stick in May 2022 for saying that people can make nutritious meals for only 30 pence per portion.
He revealed that he, too, had been a single parent for many years and lived scrimping and saving. He still got pilloried.
On May 26, however, the Mail profiled a partnered mother of three who makes meals for 29 pence a portion.
Was there any criticism of her from other media outlets, such as the BBC? No, there was not.
Such double standards. Such hypocrisy.
Conclusion
Regrettably, I have run out of Lee Anderson anecdotes.
He is my favourite MP. I would love to see him as the next Conservative leader, if not Prime Minister.
Sadly, that will not happen. He is not Establishment enough and never will be.
I hope that he is re-elected as MP for Ashfield and wish him all the best in his Parliamentary career.
We need more MPs like him.
A profile of another Red Wall MP will appear next week.
At the weekend, two articles promoting marriage appeared in the papers.
N.B.: Adult content follows.
Separately, two Britons — feminist Louise Perry and conservative columnist Peter Hitchens — say it is time to dump the sexual revolution from the 1960s and return to traditional marriage.
Louise Perry's book, The Case Against the Sexual Revolution, is published this Friday, June 3, 2022.
The Sunday Times reported that it is a call to return to the centuries-old tradition of getting married (emphases mine):
She has a piece of simple advice for the young women reading her book: "Get married. And do your best to stay married."
Perry, who read women's studies at the left-wing School of Oriental and African Studies in London, was brought up to embrace sexual freedom and personal choice.
Then she began volunteering for the National Rape Crisis Helpline and was appalled by what she discovered, Times journalist Laura Hackett says:
"That was a turning point," she tells me. All the feminist theory she was studying had "no relevance … there was nothing in there about sexual violence, it didn't map on to reality."
It turns out that society's obsession with pornography has a lot to do with damaging and fractured relationships between men and women:
We are being exposed to more and more explicit content in our everyday lives — everything from lingerie and perfume adverts to Fifty Shades of Grey — and this deadens our responses to actual sex, she argues, destroying our romantic relationships.
Should we ban it, then? She pauses. "I'm not sure if I want to bring back the old classification board . . . but either you have centralised censorship or you have a free market, and the free market is producing this horror show."
Perry is dismayed that the #MeToo movement has not put people off watching sex scenes. "I really feel for actors. Who would have thought 20 years ago that signing up to be an actor would mean basically signing up to be a porn star?" The difference, of course, is that the sex isn't real, but Perry doesn't back down. "From what I've heard it's not far off. And it clearly is sometimes a source of distress for actors and an opportunity for sex pests."
Rightly, Perry thinks that rough sex, which is prevalent in today's pornography, is a form of domestic abuse:
The erotic bestsellers women are reading today — Fifty Shades of Grey for mums, and Sarah J Maas's sexy fantasy fiction for their daughters — are heavily focused on BDSM, which Perry believes is little more than abuse. She helped to found the campaign group We Can't Consent to This, which aims to eradicate the use of "rough sex" defences to the killing or harming of women.
She also points out that one-night stands give little pleasure to the women pursuing them:
Perry is eloquent, empathetic — and very persuasive. I was surprised to find myself agreeing with her on most things: porn is clearly a dangerous, exploitative industry; prostitution isn't just a normal job (or else why would we be so outraged by landlords asking for sex as payment?); and hook-up culture has practically no benefits for women (only 10 per cent of women orgasm during a one-night stand; no prizes for guessing that figure is much higher among men).
What is the solution, other than marriage?
"This idea that marriage is inherently oppressive to women I don't think is true," Perry says.
In her book she races through statistics highlighting the benefits of marriage: almost half of divorced people in the UK regret it, fatherless boys are more likely to go to prison, and fatherless girls are more likely to become pregnant in their teens. She even lauds the hidden benefits of shotgun marriages and the stigma around single motherhood. "In an era without contraception," Perry writes, "a prohibition on sex before marriage served female, not male, interests." I'm not sure how Ireland's mother and baby homes, for example, which locked up unmarried mothers and removed their children, served female interests. Perry nods. "What haunts me is: do we have to choose between Magdalene laundries and PornHub?"
Perry also laments the ease of getting a divorce, made even simpler now because of a new law that Parliament passed earlier this year:
Perry argues that while it is important to have divorce as an option for people in terrible, abusive marriages, the easy availability of divorce under any circumstances has killed off the institution of marriage — and that's bad news for women.
Interestingly, given her upbringing and university studies, Perry married a police officer.
She is adamant about tough sentencing for convicted rape:
prison — for life, if needs be.
She says that the male urge to dominate women is atavistic:
She links the crime back to biology, rejecting the prevailing view that our sexist culture encourages men to rape. Evolutionary theory, she explains, shows that rape confers a selection advantage on men, giving them more opportunities to pass on their genes. In other words sexual violence is rational. It's no coincidence, she says, that women are most likely to be raped between the ages of 12 and 30 — their fertile years.
She believes that the education policy instructing students about mutual consent is wrong because it does not work:
When it comes to prevention, Perry thinks consent workshops, which teach young people how to check that their partner really wants to have sex, are useless. "If we think that the problem is young men being really horny and larger and more aggressive than young women, then things like gender-neutral bathrooms in school are the stupidest things ever."
Her book also has a chapter on rules for young women, which sound very last century:
"In the earlier stages of writing I had that feeling of walking on eggshells and being worried I'd piss off everyone … But in the end I just wrote what I thought was true."
The Case Against the Sexual Revolution is explicitly directed towards young women who have grown up in a world of PornHub, OnlyFans and Tinder; 21st-century sexual freedom has not been liberating for them at all, but instead benefited men, Perry believes. She provides a list of 11 rules for young women in the epilogue, including: "Get drunk or high in private and with female friends rather than in public or in mixed company"; "Avoid being alone with men [you] don't know"; "Hold off on having sex with a new boyfriend for at least a few months"; "Don't use dating apps"; and "Only have sex with a man if you think he would make a good father to your children".
It surprised me to read over the past two years — and this was true before lockdown — that young people are having fewer sexual encounters at a time when their hormones and fertility are in their prime. Is it because of pornography? I don't know.
However, the Times journalist says that Perry could be tapping into something with her book:
The Case Against the Sexual Revolution is unapologetically focused on improving women's health and happiness. Will it work? The tide does seem to be turning in our attitudes. Young people are having less sex; they're worried about age gaps and power imbalances in their relationships; and a recent BBC documentary on Mary Whitehouse [censorious campaigner of the late 20th century] even asked if she was ahead of her time. Perry may have predicted a new age of sexual puritanism, and perhaps it will make us happier.
Incidentally, Perry had her first child, a boy, while writing her book. She says that men are also harmed by our anything-goes lifestyle:
Has that altered her perspective? "Yes, to the extent that I had a baby boy. It made me think a bit more about the way that men are harmed by this culture."
Speaking of children, Mail columnist Peter Hitchens says that broken homes harm their prospects as adults.
We always say that, in case of a relationship breakup, children are resilient, but is that actually true in the long term?
Hitchens says that it isn't.
He points to the recent release of a report on children's social care:
Last week great publicity was rightly given to a report on children's social care. It predicted that the number of children in care, now 80,000, would rise to 100,000 by 2032, costing taxpayers a colossal £15 billion a year.
Of course many terrible things happen to children in so-called 'care' apart from actual violence and death. The general outcomes for children deprived of what we would once have called stable family life, and deprived of fathers, are just not very good. 
No doubt plenty of social workers, foster parents and others do all they can, and I am not trying to criticise these individuals but they just cannot do what a loving, stable home can do.
He, too, points indirectly to the sexual revolution which has seen a continuing decline in marriage and an increase in divorce:
The tragedy of care is a direct consequence of 50 years in which the law, and our culture, have encouraged the idea that lifelong marriage is dispensable – a cruel prison from which adults should be free to escape. The latest loosening of the marriage laws, effectively allowing divorce on demand, follows the same failed view.
I agree. I was appalled to see a Conservative government push that law through the statute books.
Hitchens also says that today's marriage vows outside of church do not pledge fidelity over the years:
Should we not connect the number of children in care to the fact that, in England and Wales, the numbers getting married fell in 2019 to the lowest rate since records began? Less than 20 per cent of these weddings were in a religious building, where the idea that marriage is for life is still pretty much insisted upon.
Many modern weddings are lavish affairs in beautiful places, but they simply do not demand the commitment that couples used to make. And many modern couples, seeing which way the wind is blowing, never bother to marry at all. Such commitment is generally discouraged, even viewed as foolish.
He says there is a class divide when it comes to divorce and children:
… the children are the ones who suffer, and whose freedom from worry and insecurity has been sacrificed to allow for grown-up freedoms to do as we will.
Among the well-off, the damage is generally not so bad, though there is damage. But among the poor, and in the parts of the country where the schools are bad and the streets are grim, it is another story. And that story often ends in care, with all its miseries, loneliness, insecurity and disappointment.
It is not the same sort of hell as the workhouses and the orphanages of the past were, but it can be hell even so. We need a modern Charles Dickens to depict it. If more people realised how bad it was, we might start to wonder if the gradual dismantling of stable marriage was such a good idea after all.
I am delighted to read about two Britons championing traditional marriage. I hope the case they make for lifelong marital vows is heard far and wide. Marriage was instituted for our benefit. We can see that doing away with it has done us precious little good as a society.
Last weekend saw an Anglican news story make the papers: that of ordinand Calvin Robinson, who is effectively being prevented from taking Holy Orders in the Church of England.
Even though he is mixed-race black, he appears to be the 'wrong sort' of minority for the C of E: too biblical, too conservative, too traditional.
I wrote about him a month ago, when it was clear he was having problems securing a priestly placement, even though he had been offered one in central London at St Alban's in Holborn.
Background
In 2020, Calvin Robinson was a campaigner for Defund the BBC. Here he tells Dan Wootton, then a broadcaster on talkRADIO, that it was absurd for the BBC's Countryfile to suggest that people of colour would feel awkward in the countryside. Robinson said that he practically grew up in Sherwood Forest in Nottinghamshire:
He had more to say in September, when the BBC's A Question of Sport revamped its panel because of their skin colour. Robinson called for more diversity of thought and economic background instead, i.e. conservative working-class people:
Robinson worked as a schoolteacher and assistant principal before entering the seminary. He was also a school governor, so a well-rounded children's education remains important to him. On October 15, he took exception to radical 'theories' entering the British school system:
He had more to say a few days later when Parliament debated the subject. Kemi Badenoch MP is at the despatch box. The Opposition view her as the 'wrong sort' of minority woman:
He deplored the National Education Union's push for school closures early in 2021 because of the pandemic:
Shortly after he tweeted that, he had appeared on a BBC Sunday morning show, The Big Questions. His appearance brought reaction in the form of verbal insults from an activist and academic at Leeds Beckett University, more about whom below. On February 18, he wrote an article about it for the Mail:
… after I had appeared on the long-running BBC discussion show The Big Questions last Sunday morning, I saw a message on Twitter from Aysha Khanom, the founder and director of the Race Trust charity, which works with schools and universities and purports to promote 'racial equity'.
Aysha Khanom personally tweeted of me: 'Please somebody deal with this man!'
I found that menacing. I don't know exactly what she meant by it, but it echoes the sort of language that Tony Soprano would use when he wanted a rival rubbed out.
'Deal with' could easily be read as an incitement to violence.
But I shrugged it off. If I obsessed over every piece of abuse I receive through my phone, I would never think about anything else.
Shortly afterwards, though, the Race Trust Twitter account also attacked me — and this time it was less ambiguous.
'Calvin Robinson,' the tweet read, 'does it not shame you that most people see you as a house n****?'
I knew immediately that any decent person would find that language abhorrent. And sure enough, within 48 hours, Leeds Beckett University, which had worked closely in the past with the Race Trust, cut all ties and deleted Aysha Khanom's profile from its website.
For what it's worth, Race Trust now denies Aysha Khanom sent that second tweet. It claims it came from an anonymous employee without approval, and that this unnamed person has since been dismissed …
There was no apology to me for labelling me with a racist slur …
The sad truth is that many on the Left want to remove my freedom to speak independently.
To them, my skin colour means I am supposed to be part of a homogenous, faceless group, without a mind of my own.
But I am more than that. I am British, a Christian, a Midlander, a former computer programmer, a qualified teacher, a political adviser, a son and a brother.
I have many elements to my identity, and all these things have far more effect on how I see the world.
Above all, I believe in self-reliance and personal responsibility. I want to make the most of my life and refuse to see myself as oppressed or downtrodden …
After Oprah Winfrey's interview with the Sussexes aired, Robinson was dismayed that Meghan claimed the Archbishop of Canterbury married her and Harry privately in the garden when it was only a rehearsal. Robinson explains the C of E criteria for a wedding ceremony:
Robinson joined GB News as a panellist and presenter soon after its launch in the summer of 2021.
This appearance of his from August 2021 was excellent. In it, he defended traditional Christian values which have informed the UK's way of life for centuries:
Two weeks earlier, he reminded us that then-Health Secretary Matt Hancock resolutely said in November 2020 that the coronavirus vaccines would not be given to children. Robinson is opposed to children receiving the vaccine. Yet, by the time he posted this tweet, schoolchildren were receiving it. What a difference several months make:
On August 18, he was very generous in defending the free speech of the aforementioned academic at Leeds Beckett University who called him something offensive. He wrote an article for Spiked about her, saying:
It is for that reason that I haven't joined in the demands for academic Aysha Khanom to lose her job. Leeds Beckett University has cut ties with Khanom after an organisation she runs, the Race Trust, racially abused me on social media.
Earlier this year, I appeared on BBC One's The Big Questions to discuss the state of racism in the UK. I spoke about how I have been racially abused for not holding the 'correct' opinions. In response, the Race Trust tweeted: 'Does it not shame you that most people see you as a house negro?'
Khanom maintains that the 'house negro' tweet was not sent by her, though she accepts responsibility for it. Either she or someone at her organisation was clearly comfortable using such racist language in public. The good news is that the tweet was rightly challenged and 'ratioed' by the masses on Twitter …
In my eyes, what's most worrying about this incident is that Khanom's organisation was set up to promote this critical race theory view – or what it calls 'race literacy' – in schools and universities. Sadly, this is what passes for 'anti-racism' today. Is this really the kind of worldview we want to indoctrinate our young people into?
The rise of identitarian racism should definitely worry us, but we won't be able to challenge it openly if its defenders aren't free to express themselves.
On Remembrance Sunday last year, an asylum seeker attempted to bomb Liverpool Cathedral but set himself off at the nearby children's hospital instead. He had converted to Christianity. Pictured below is a man from his church who housed him for a while. Calvin voiced his opinion:
By early 2022, anyone not towing the media-Government line on coronavirus was anathema. Robinson was empathetic but frank with a university student who lost her friends because she dared to dissent:
Calvin Robinson anathema to C of E bishops
This brings us to the present, the past week, in fact.
On Friday, May 20, Robinson said on GB News that he had no choice but to leave the Church of England. He announced that he would be joining GAFCON, Global Anglican Future Conference, which is traditional in its teaching and practice.
The Mail on Sunday was already working on the story. A Mail+ article from Saturday, May 21, reported (emphases mine):
Internal emails obtained by The Mail on Sunday reveal that Archbishop of Canterbury Justin Welby asked to be shown examples of Mr Robinson's tweets amid mounting alarm within the Church over his criticism of 'bleeding-heart liberal vicars' and the Church's race policy.
In one, The Rt Rev Rob Wickham, Bishop of Edmonton, voiced his fears to senior church leaders after Mr Robinson insisted that Britain was not riven with racism. 'Calvin's comments concern me about denying institutional racism in this country,' he wrote.
Mr Robinson also claimed that the Bishop of London, the Rt Rev Sarah Mullally, lectured him about racism in the church, insisting that 'as a white woman I can tell you that the Church is institutionally racist'.
Mr Robinson, a former teacher who has trained for two years to become an ordained member of the clergy, has been told that plans for him to serve as a deacon at a parish in London have been axed.
Last night he described the decision as 'soul-destroying' and claimed it followed a 'sustained campaign' against him by the Bishop of Edmonton over his views, including on whether Britain and the Church were institutionally racist. 'These people are claiming they are institutionally racist, yet they are disregarding the opinion of an ethnic minority because it is not fitting their narrative,' he said.
In comments set to rock the Church's hierarchy, he questioned whether the Archbishop of Canterbury, who has claimed the Church is 'deeply institutionally racist', had a part in blocking his ordination.
'I would love to know how big a role the Archbishop had in it because he has certainly been a part of the conversation. He is the boss and the fact they have gone ahead and cancelled me suggests that he was happy with that.'
… The Church said last night there were only a few clergy positions in London and 'no suitable option' available in London for Mr Robinson, who became a trainee vicar – an ordinand – at St Stephen's House, a theological college at the University of Oxford, in October 2020.
Yet, Robinson had already been offered a post at St Alban's, Holborn.
I gave you his background above because that is what the bishops were examining:
The emails reveal that even before starting his studies, Mr Robinson's public comments were being scrutinised by church leaders. He claimed on ITV's Good Morning Britain in September 2020 that the Black Lives Matter movement was stoking racial tensions, adding: 'There are elements of racism in this country we need to stamp out, but while we are seeing everything as racist we are kind of undermining those racial issues we need to address.'
That day the Bishop of Edmonton emailed the Bishop of London, the Rt Rev Sarah Mullally, and a PR adviser to the Diocese of London to register 'concern' about Mr Robinson's denial of institutional racism in Britain. 'Calvin Robinson is not only a political commentator, but he's an ordinand and former teacher in this area,' he added. Despite the Church's view on racism, the Commission on Race and Ethnic Disparities concluded in March 2021 that Britain did not have a systemic racism problem. In November 2021 senior Church leaders received a complaint after Mr Robinson shared on social media a Daily Mail investigation that exposed how the Church gave official advice that being baptised could help failed asylum seekers stay in Britain.
It followed news that suicide bomber Enzo Almeni, who detonated a device at a hospital in Liverpool last year, was baptised there as a Christian in 2015. Mr Robinson, by then a GB News commentator, tweeted that 'misguided bleeding-heart liberal vicars could be complicit in recent terror attack', adding: 'Not to mention abuse of the Holy Sacrament of Baptism.'
Bishop Wickham criticised the 'highly irresponsible' comments in an email to Emma Ineson, assistant bishop to the Archbishops of Canterbury and York, and said they remained online after 27 migrants died in the English Channel. 'These are clear examples as to why, in my opinion, his ordination should be looked at very closely indeed,' he wrote. 'Calvin's Twitter feed is here. It is worth scrolling down.' He revealed the Archbishop of Canterbury had 'asked for examples of Calvin Robinson's tweets' and highlighted that Mr Robinson had also criticised the findings of the Church's anti-racism taskforce, which recommended quotas to boost the number of black and ethnic-minority senior clergy. Bishop Ineson said she would show the information to Archbishop Welby.
Mr Robinson was to be ordained as a deacon with a part-time role as assistant curate at St Alban's Church in Holborn, central London. But in February the Bishop of Fulham, the Rt Rev Jonathan Baker, told him the role was 'likely to prove problematic, and would not lead to a fruitful or happy formation for you in your early years in ordained ministry'. Mr Robinson offered to reduce his media work but was told he would still not be able to take up the proposed role because 'that moment had passed'.
The Bishop of London suggested he was stoking division:
At a meeting with Mr Robinson this month, Bishop Mullally insisted the decision was not about his politics, but because his 'presence' on social media and TV 'is often divisive and brings disunity'.
Robinson received support from a young Conservative MP, Tom Hunt:
Tory MP Tom Hunt backed Mr Robinson last night, saying: 'The message the Church seems comfortable to send out is that it's OK to propagate some political views but not others. Sadly, Church of England congregations will continue to decline as millions of Christians are alienated by its behaviour.'
The C of E prelates involved in deciding Robinson's fate as a future priest declined to comment:
The Archbishop of Canterbury and Bishops of Edmonton and London declined to comment. The Diocese of London said: 'We have a limited number of curacies available. In this instance, it is felt that there is no suitable option available that London can offer. We continue to be in conversation with Calvin, are willing to work with him to discern the right way forward, and we keep him in our prayers.'
The Mail on Sunday's article has this title: 'EXCLUSIVE: Not woke enough to be a vicar! Black political commentator Calvin Robinson who said Britain is NOT a racist country is BLOCKED from becoming a priest by a white bishop as a result'.
That title sums the situation up perfectly. Is not the bishops' attitude a racist one, as in 'We whites know better than you'?
Calvin tweeted the article:
The article is the same as Mail+'s, but it does include photos of the main players in this story.
The Mail kindly gave space for Robinson to respond beneath their article.
Excerpts follow:
Sitting in an ornate study in the Old Deanery – a 17th Century mansion house opposite St Paul's Cathedral – the Bishop of London put her hand on my arm and quietly said something that left me astounded.
'Calvin, as a white woman I can tell you that the Church IS institutionally racist,' the Rt Rev Sarah Mullally told me.
We had been discussing the Church's race policy, which I had been vocally objecting to for some time. The Bishop could not understand that as a black man, I simply did not share her – and the Church hierarchy's – view on this contentious issue.
The Archbishop of Canterbury, Justin Welby, has proclaimed that the Church of England is 'deeply institutionally racist' and called for 'radical and decisive' action. Last year an Anti-Racism Task Force recommended using quotas to boost the number of black and ethnic-minority senior clergy, introducing salaried 'racial justice officers' in all 42 dioceses and launching 'racial justice Sunday' once a year.
I fundamentally disagreed with this approach, which is based on a faith in divisive Left-wing Critical Race Theory, instead of the teachings of Christ. I believe it is divisive and offensive.
I have experienced plenty of racism in my life, but it has always been down to a minority of malicious individuals. I do not think the claim that either the Church, or wider society, is institutionally racist has ever been supported by robust evidence.
The Bishop of London's hushed condescension during our meeting made me realise that any dissent from the Church's ingrained view, which to me seems like nothing more than virtue-signalling, is not welcomed. The Church claims it wants to listen to the perspectives of minorities – well, I am one of them but it doesn't appear to want to hear my view because it also happens to be a conservative one.
For the past two years I have been training for ordination at St Stephen's House at the University of Oxford. I was due to begin a curacy at a lovely parish in Holborn, Central London, and within a year I hoped to be ordained a priest.
It takes a long time to acknowledge a call from God to serve as a priest, and it's a vocation that often involves the sacrifice of leaving behind a successful career. I gave up my career as an assistant headteacher and consultant for the Department for Education to throw myself into my theological studies.
He said that the role at St Alban's would have allowed him time to still appear on GB News and do other media work:
as an acknowledgment that I see my media work, which reaches a huge audience, as part of my calling and future ministry.
Another bishop was involved with deciding Robinson's fate, the Bishop of Fulham, also in London:
During a Zoom call, the Bishop of Fulham, the Rt Rev Jonathan Baker, told me that there had been 'a lot of turbulence' over some of the views I had expressed online and on TV. It was no secret that senior figures in the Church disliked me. I am after all a traditionalist – which means I do not believe in the ordination of women – and I have never been afraid to voice my criticism of the Church's drift away from what I, and many of its parishioners, think are its core values.
I did not expect everyone to agree with me, but what I did expect is the right to express my own opinions. I had always been taught that the Church of England was a broad church.
I later discovered that Church leaders in London appeared to have had deep misgivings about my ordination from the very beginning of my training – despite spending more than £20,000 of parishioners' money on sending me to study theology at Oxford.
Emails that I obtained via data-protection rules revealed that bishops at the very top of the Church had been closely scrutinising my public comments.
'His political agenda is I guess what you would call libertarian – anti-woke, anti-identity politics, Covid-sceptical,' the Bishop of Fulham wrote in one email. 'His tweets get him into trouble sometimes and there have been complaints to the Bishop of London that he shouldn't be ordained.'
Robinson rightly asks why, if the Church is institutionally racist, these white bishops have not tendered their resignations:
If the Church is institutionally racist, as the Archbishop of Canterbury insists, then why have he and other senior figures, including Stephen Cottrell, the Archbishop of York, and Sarah Mullally, the Bishop of London, not resigned? After all, they have all been bishops for years, which suggests they have been unable to solve the problem.
He warns that the C of E is entering apostasy. He is not wrong:
If you defend family values, the sanctity of marriage, all human life being sacred, or the fact that God made us male and female, you'll face opprobrium.
Something has gone wrong. The established Church is entering apostasy, and the faithful masses in the congregations and the hard-working clergy deserve better.
Fortunately, he has received much support from clergy and laity:
Since my ordination was blocked I've been contacted by clergymen and lay people up and down the country who have been sharing their stories of how they've been silenced by the Church for holding conservative views.
He confirmed that he will be joining GAFCON and explained why it is so heartbreaking for him to leave the C of E:
After becoming increasingly disillusioned, I recently decided to leave the Church of England and join a more orthodox institution, the Global Anglican Future Conference (GAFCON). Walking away from the Church of England has been heartbreaking.
People often quizzed me on why, if I was so troubled by its direction, I was also so determined to take holy orders in the Church of England. It was because, for me, the Church is the body of Christ and, perhaps naively, I thought I could help pull things back on track from within.
The Sunday Telegraph provided a few more details:
He had been training to become a priest at the University of Oxford for the past two years and was due to begin a curacy at a parish in Holborn, London, but was turned down for the role by the Bishop of Fulham, the Rt Rev Jonathan Baker, in February …
Mr Robinson submitted a subject access request (SAR) to the Church of England – asking the organisation for access to the personal information it held on him.
It was then that he discovered a series of internal emails between Church bosses raising concerns over his opinions on institutional racism in Britain …
In another email, the Bishop of Fulham writes: "I wanted a word about an ordinand, Calvin Robinson. You might be aware of him … "
Of the Bishop of London, he pointed out the irony of her insisting that the Church was institutionally racist:
Former teacher Mr Robinson added: "She was just ignorant. She accused me of being controversial so I said to her in a polite way that some of the things she says are controversial too – like the fact that she thinks the Church is institutionally racist. And then she turned around and said that.
"She was contradicting herself because in one instance she's saying the Church is racist and needs to listen to the lived experiences of ethnic minorities, but then she was refusing to listen to my lived experience as a black man because it didn't fit with her narrative."
On Sunday evening, he appeared on Mark Dolan's GB News show:
On Monday, May 23, The Times carried a report.
In it, we discovered that the Bishop of Edmonton's child or children attended the school where Robinson was an assistant principal:
Calvin Robinson has been blocked as a priest by the Church of England after the Right Rev Rob Wickham, the Bishop of Edmonton, privately warned church leaders against ordaining him. Robinson, a social commentator, was an assistant principal at a school where Wickham was a parent …
Robinson said that he was shocked to be told in February that his ordination was likely to be problematic. He applied under the Data Protection Act to see the information the church had on him.
He discovered that the Bishop of Edmonton had been reporting him to church leaders since he began his studies. Robinson went on Good Morning Britain in September 2020 to say that he was against Black Lives Matter because it was increasing racial tensions, and he believed that everyone in this country had an equal opportunity to succeed. The same day Wickham wrote to the Right Rev Sarah Mullally, the Bishop of London, to "bring it to your attention . . . Calvin Robinson is not only a political commentator, but he's an ordinand and former teacher in this area who has just started at St Stephen's House. Calvin's comments concern me about denying institutional racism in this country."
In December last year, Wickham wrote to the Right Rev Emma Ineson, Bishop to the Archbishop of Canterbury, and also to the Bishop of London. Wickham sent them some of Robinson's tweets, adding: "These are clear examples as to why his ordination should be looked at very closely."
Robinson said he felt "betrayed and a bit heartbroken" at Wickham's conduct. He said: "To hear that people are campaigning behind your back after you have given them all that you have got, I don't know how to put it into words."
Church sources said that Wickham's status as a parent at the school had no bearing on this matter.
Robinson rightly urges the C of E to return to the fundamentals of faith:
The TV pundit, who now works for GB News, accused the church of apostasy by "moving away from core tenets of the faith. They need to focus on scripture because that's the word of God."
He said that he had now joined the Global Anglican Future Conference and would be ordained to one of its parishes. "My hope is to attract all the people who feel the Church of England doesn't represent them because it is obsessed with woke issues."
The Diocese of London issued an updated statement:
A spokesman for the Diocese of London said: "We wish him well in the ministry he is now going to exercise."
On Monday evening, Douglas Murray's editorial for The Times appeared. It listed a modern litany of the C of E's preoccupation with race at the expense of everything else, including during the time when an African, the Right Revd John Sentamu, now retired, was Archbishop of York. Oh, the irony:
It is two years since Justin Welby, the Archbishop of Canterbury, gave a speech to the General Synod in which he apologised for the "institutional racism" of the Church of England. "I am sorry and ashamed," the archbishop said. "I'm ashamed of our history and I'm ashamed of our failure. There is no doubt when we look at our own church that we are still deeply institutionally racist."
It was a strange claim to make — not least because at the time the next most important bishop in the church was John Sentamu, the Archbishop of York.
Murray rightly points out the diversity among C of E clergy:
This fatal combination of ignorance and present-era preening seems to have become the tenor of the established church — and in no area so much as in the church's demands for clergy representation. As it happens, the Anglican communion has one of the most diverse bodies of clergy that any religious denomination could wish for. But the church has declared that it will continue to be racist until such a day as minority ethnic groups (or UKME as the acronym-laden C of E likes to call them) are over-represented among the clergy.
Even my church has had a minority vicar, who has since been promoted within the Church.
Murray then discussed Calvin Robinson's sad situation:
And in a way, here is revealed the modern Church of England's actual party political affiliation.
Having shut its doors throughout the Covid-19 crisis, the church now seems to be back with a new faith: an evangelical and dogmatic belief in its own iniquity and racism. Fail to go along with that belief and the church has no place for you.
So determined is the C of E about this new gospel that a church hierarchy of white people is even willing to bar a young black man from joining the clergy because he will not agree with their insistence that their own church is racist. It is a farce, certainly, but a tragedy, too — for a church that has need of talent, and an era that has need of institutions that are not principally intent on blowing themselves up.
On GB News Monday evening, presenter Dan Wootton chose the Bishop of Edmonton as his Union Jackass of the day. Good on the former Brexit Party MEP, the lady on the right, for nominating him:
Conclusion
Calvin Robinson is surely doing all the right things. That is why our pharisaical clergy have opposed his ordination.
May God continue to sustain Calvin with his grace. May our Lord Jesus continue to give him inner peace. And may the Holy Spirit continue to enhance his gifts of wisdom, fortitude and discernment.
I wish him all the best as he pursues a path to ordination.
At the weekend, I ran across a lovely 45-second long video of dozens of young Catholic Iraqis making their First Holy Communion in April 2022:
Sachin Jose, who filmed this splendid procession, is a Catholic journalist.
I wish him and all the young communicants a very happy Christian walk.
It is always better for parents to initiate their children in the faith rather than wait until they are young adults and 'give them the choice', as so many parents aged 70 and younger say. We now have three generations of adults brought up this way. What a parlous state of affairs.
Psalm 127:3 reminds us that we all come from our Creator:
Children are a heritage from the Lord,
    offspring a reward from him.
Therefore, let us honour Him by consecrating our children to Him from an early age.
Waiting or allowing them to make a choice makes a commitment to Christ much more difficult. Yesterday's post featured an Anglican priest who baptises adults whose parents never brought them up in the faith. He says that the adult catechumens wonder what the fine print is, as if Baptism were the same as a mobile phone contract, rather than a spiritual journey of sanctification and salvation.
Children can easily learn from their parents that there is no finer promise of everlasting glory than faith in Jesus Christ. There is no reason to wait to teach them prayers and take them to church for regular worship or Sunday School.
Warning: mature content below.
Earlier this year, I was saddened to see how much pornography has invaded the British psyche and damaged people's relationships.
On January 28, 2022, the House of Lords held a debate on the fact that online users of pornography are not required to verify their ages.
Our communications regulator Ofcom should be doing it, but the British Government has not required them to do so. Lord Morrow wants Ofcom to be given permission to proceed with age verification.
I watched part of the debate. Baroness Benjamin — Floella Benjamin, who was a BBC children's programme presenter decades ago — gave a particularly harrowing testimony at the end of her speech (emphases mine):
… While it is preferable for the Government to implement Part 3 of the DEA immediately, the suggestion of the noble Lord, Lord Morrow, that Ofcom be designated now under Section 17 of the DEA and that it commence work to prepare to be the regulator is reasonable. It would be shameful if the Government further delayed action on age verification and protecting women and girls from the harm of violent pornography by failing to act now. Children and women have waited far too long for these protections. The Government should act now to alleviate any more harm and suffering.
A mother wrote to me telling me that her four year-old daughter was sexually abused by a 10 year-old boy, who told her, "I am going to rape you and you are going to like it". Now when the daughter hears the word "rape" on the news, she asks her mother, "Did she like it mummy?" It makes me weep to tell this story, because childhood lasts a lifetime. This is why I support the Bill of the noble Lord, Lord Morrow. It is a moral issue.
That is simply horrifying in so many respects, yet that is the sad reality for too many young people. To hear that a mere child, barely out of toddlerhood, is assaulted that way by a little boy is shocking, not to mention the lad telling her that she would enjoy rape.
Our society is becoming ever sicker.
A few days later, on Wednesday, February 2, The Guardian had a long article on the adverse affects of pornography on women: '"It stopped me having sex for a year": why Generation Z is turning its back on sex-positive feminism'.
The paper says that the sex-positive feminist movement was supposed to:
free women from guilt or being shamed.
However:
now many are questioning whether it has left them more vulnerable.
The article begins with another child-centric true story:
Lala likes to think of herself as pretty unshockable. On her popular Instagram account @lalalaletmeexplain, she dishes out anonymous sex and dating advice on everything from orgasms to the etiquette of sending nude pictures. Nor is the 40-year-old sex educator and former social worker (Lala is a pseudonym) shy of sharing her own dating experiences as a single woman.
But even she was perturbed by a recent question, from a woman with a seven-year-old daughter who had caught her new partner watching "stepdaughter" porn involving teenage girls. Was that a red flag?
Given her professional training, the story set Lala's alarm bells ringing. "To me, you can't take these risks – things like that I'm willing to die on a hill for," she says. So she was taken aback by some of the comments on her Instagram account, where she asks her 175,000 followers to respond to other people's dilemmas. "There were people on that post saying: "What people watch in porn is not what they do in real life; how can you be so judgmental?'"
Lala notes that the proliferation of dating sites that make sexual encounters no different from ordering fish and chips make finding true romantic relationships difficult. Furthermore, pornography is now setting the standard for 'relationships' (I use the term advisedly):
"Since sex has become easier to get," she writes, "love has become harder to find." Through her Instagram account and the dating column she writes for OK! magazine, she hears regularly from women tolerating activities they don't enjoy in bed for fear of being rejected for someone more willing – an age-old story, except that those sexual norms are now set by pornography.
"Sexual liberation is great, but in some ways we ran with that, and then ended up in a model of sex that has been created by men," says Lala. "We have got the part where it's: 'You can do this without judgment, you don't have to be married or worry about unintended pregnancies!' but we're not balancing that with the education or that sense of what sex really is – how should it feel, when should you do it, how should you do it?"
Lala's Instagram followers had a lot of complaints about sex — violent sex — but they were afraid to tell their partners:
… almost three quarters said they had experienced rough or painful sex but had chosen not to complain about it. "It's like: 'I don't want to disappoint him, I don't want to be bad in bed.' If you really like someone but every time you have sex it hurts and you don't want that, how do you negotiate that when you're only 18?" For all her professional expertise, she says, she remembers some "pretty horrible sex" when she was younger.
How awful.
Lala is 40. Things don't get any better for younger women, though. Some begin delving into pornography while they are still young children:
In December, the singer Billie Eilish, then 19, declared that watching porn from the age of 11 had "destroyed" her brain. At first it made her feel like "one of the guys", she told the Howard Stern radio show in the US, but now she thinks it twisted her expectations: "The first few times I, you know, had sex, I was not saying no to things that were not good. It was because I thought that's what I was supposed to be attracted to."
… But Eilish is not alone in questioning the way porn tropes have coloured everyday relationships.
The statistics are shocking:
More than one in 10 teenagers claim to have had anal sex by the age of 18, according to the UK's authoritative National Survey of Sexual Attitudes and Lifestyles, which also found under-24s almost as likely as middle-aged people to have had more than 10 partners, despite being sexually active for many fewer years. But the generation most likely to have its first sexual experience via a phone screen seems increasingly willing to question what that means for individuals' lives.
It gets worse because violent sex is becoming the norm for some because of pornography:
A third of British women under 40 have experienced unwanted slapping, spitting, choking or gagging in bed, according to research carried out for the pressure group We Can't Consent to This, which campaigns to limit the so-called "rough sex" defence for murder (used by men who killed their partners to argue that the women died accidentally, in consensual sex games) …
… Lala argues, the normalisation of pain in porn may provide cover for some abusive men, and make women feel prudish for refusing potentially dangerous acts like choking. "A lot of young men have co-opted BDSM [bondage, discipline or domination, sadism and masochism]. They're not into power plays and consent. They just like hurting women."
I can believe it, sadly, only because a number of parliamentary debates concerning women have often mentioned a phenomenon called non-fatal strangulation, which is a man-on-woman means of punishment or sexual thrill — or both. I'd never heard of it before, so I have no idea how it came to be so commonplace. Perhaps through pornography?
The Guardian interviewed a post-graduate student about her experiences, a few of which were far from being joyful or romantic:
Anna-Louise Adams was in her early 20s, and at university in London, when she experienced a handful of casual sexual encounters that turned rough without warning.
… Luckily, she says, she was confident enough to object. "But I did find it quite shocking, and it did deter me from having sex for probably about a year. I'd had two or three experiences of varying degrees of extremity and I just thought: 'what's the point of this?'" she says. "I'd come to my own conclusions about sex that wasn't in a relationship, at least. I feel quite sad for my younger self, really."
Now 25, and having compared notes with friends who had similar experiences, she no longer thinks it relevant that the encounters that turned sour were casual ones. "I've heard about plenty of relationships where it's happened, and happened unexpectedly." Speaking publicly for the We Can't Consent to This campaign has, she says, also helped to channel her feelings into something constructive.
Another woman thinks that the sex-positive feminist movement has benefited men more than women:
Louise Perry, press officer for We Can't Consent to This and author of The Case Against the Sexual Revolution, due to be published this summer, argues that a movement originally meant to liberate women is being hijacked to serve men's interests. Perry, 29, held the same liberal views in her early 20s as "most other millennial urban graduates in the west" …
"I'm not anti the sexual revolution per se – I don't want to go back to having 10 children, or whatever would have been in store without the pill," she says. "But I think the beneficiaries [of sex-positive feminism] overwhelmingly have been a certain subset of men."
Perry blames this on certain dating apps and pornography:
The problem isn't just porn, she argues, but dating apps inadvertently making men less accountable for abusive behaviour. "I've spoken to women who have dated men from apps and have been sexually assaulted, then find he's deleted his profile and they don't even know his username – that's the sort of thing that really, really serves the interests of men."
Lockdown seems to have changed people's minds about relationships for the better. That's probably the only positive we can take away from being holed up in our homes for weeks on end:
The dating app OKCupid reported a rise in the number of British users seeking a long-term relationship after the 2020 lockdown while in the US, Match.com's annual Singles in America report last year found that only 11% of users claim to be seeking casual flings, with qualities such as trust and emotional maturity now prized over physical attractiveness. If only temporarily, the loneliness and insecurity of lockdown may have made cosy coupledom look more appealing.
During that time, sex-positive feminism shifted to include the right to decline sex altogether:
After all, it was never meant to be about just saying "yes" to everything. Indeed, some sex-positive activists are defined by actively not wanting sex, such as the lingerie model Yasmin Benoit, who identifies as asexual or ace – meaning that she never or rarely experiences attraction to others – but maintains she is not anti-sex just because she isn't interested, personally.
The reality of violent sex is turning some young women off sexual congress altogether:
"I think we're on the edge of a real anti-sex backlash," says the activist and writer Laurie Penny, author of Sexual Revolution: Modern Fascism and the Feminist Fightback, who points out that destigmatising sex has freed women to talk about what were once taboo subjects. "A culture where sex is stigmatised is also one where we can't talk about any of those things and I don't believe there's anything progressive about a society that wants to control or limit women's sexuality."
Penny, who uses they/them pronouns, also thinks some attacks on sex-positive feminism – such as that it means porn is beyond criticism – are fights with straw men. "There's a brilliant quote from [the porn star] Stoya, which says that trying to learn about sex from watching porn is like trying to learn to drive from watching monster truck videos. The thing is I don't often see that argument made, that you're not allowed to criticise pornography," they say.
Penny also said:
You have to actually deal with sexual violence in order to create substantive sexual liberation.
Lala agrees with that assessment:
The missing element of this half-finished revolution, Lala argues, is a cultural shift in men's attitudes. "Sex-positive feminism has laid the foundations, it's given us a platform and a voice and a space to use our voices. But without getting men on board and proper sex education, we're all going to be on the same old hamster wheel."
That won't happen overnight, she acknowledges.
There is a bright ending to the article when one man confessed he did not like choking his girlfriend — and stopped:
Recently, she counselled a man who had been choking his girlfriend during sex for years. It was only when the girlfriend mustered the courage to say she didn't like it that he admitted he didn't like it, either. They were both, it turned out, going along with what they thought the other one wanted, and each secretly wishing the other would make it stop.
I can't begin to comment on this other than to advise people to avoid pornography and stay away from pick-up dating sites.
If something feels wrong, it is wrong, so don't do it.
Mothering Sunday is March 27, 2022, which is also Laetare Sunday, the joyful day in Lent:
Laetare Sunday, Mother's Day and the Golden Rose
Laetare Sunday is Mothering Sunday
Some churches in the UK will be departing from the usual Lectionary lesson and read the latter part of 1 Samuel 1 instead.
Here is the whole chapter, the highly moving story of Hannah and her long-awaited son, Samuel (emphases mine below):
The Birth of Samuel
1 There was a certain man from Ramathaim, a Zuphite[a] from the hill country of Ephraim, whose name was Elkanah son of Jeroham, the son of Elihu, the son of Tohu, the son of Zuph, an Ephraimite. 2 He had two wives; one was called Hannah and the other Peninnah. Peninnah had children, but Hannah had none.
3 Year after year this man went up from his town to worship and sacrifice to the Lord Almighty at Shiloh, where Hophni and Phinehas, the two sons of Eli, were priests of the Lord. 4 Whenever the day came for Elkanah to sacrifice, he would give portions of the meat to his wife Peninnah and to all her sons and daughters. 5 But to Hannah he gave a double portion because he loved her, and the Lord had closed her womb. 6 Because the Lord had closed Hannah's womb, her rival kept provoking her in order to irritate her. 7 This went on year after year. Whenever Hannah went up to the house of the Lord, her rival provoked her till she wept and would not eat. 8 Her husband Elkanah would say to her, "Hannah, why are you weeping? Why don't you eat? Why are you downhearted? Don't I mean more to you than ten sons?"
9 Once when they had finished eating and drinking in Shiloh, Hannah stood up. Now Eli the priest was sitting on his chair by the doorpost of the Lord's house. 10 In her deep anguish Hannah prayed to the Lord, weeping bitterly. 11 And she made a vow, saying, "Lord Almighty, if you will only look on your servant's misery and remember me, and not forget your servant but give her a son, then I will give him to the Lord for all the days of his life, and no razor will ever be used on his head."
12 As she kept on praying to the Lord, Eli observed her mouth. 13 Hannah was praying in her heart, and her lips were moving but her voice was not heard. Eli thought she was drunk 14 and said to her, "How long are you going to stay drunk? Put away your wine."
15 "Not so, my lord," Hannah replied, "I am a woman who is deeply troubled. I have not been drinking wine or beer; I was pouring out my soul to the Lord. 16 Do not take your servant for a wicked woman; I have been praying here out of my great anguish and grief."
17 Eli answered, "Go in peace, and may the God of Israel grant you what you have asked of him."
18 She said, "May your servant find favor in your eyes." Then she went her way and ate something, and her face was no longer downcast.
19 Early the next morning they arose and worshiped before the Lord and then went back to their home at Ramah. Elkanah made love to his wife Hannah, and the Lord remembered her. 20 So in the course of time Hannah became pregnant and gave birth to a son. She named him Samuel,[b] saying, "Because I asked the Lord for him."
Hannah Dedicates Samuel
21 When her husband Elkanah went up with all his family to offer the annual sacrifice to the Lord and to fulfill his vow, 22 Hannah did not go. She said to her husband, "After the boy is weaned, I will take him and present him before the Lord, and he will live there always."[c]
23 "Do what seems best to you," her husband Elkanah told her. "Stay here until you have weaned him; only may the Lord make good his[d] word." So the woman stayed at home and nursed her son until she had weaned him.
24 After he was weaned, she took the boy with her, young as he was, along with a three-year-old bull,[e] an ephah[f] of flour and a skin of wine, and brought him to the house of the Lord at Shiloh. 25 When the bull had been sacrificed, they brought the boy to Eli, 26 and she said to him, "Pardon me, my lord. As surely as you live, I am the woman who stood here beside you praying to the Lord. 27 I prayed for this child, and the Lord has granted me what I asked of him. 28 So now I give him to the Lord. For his whole life he will be given over to the Lord." And he worshiped the Lord there.
Hannah vowed that Samuel would take a life-long Nazirite vow (verse 11):
… no razor will ever be used on his head …

The only other men in the Bible to do so were Samson and John the Baptist. Most Nazirite vows were short-term in nature.
John MacArthur explains the vow:
That last little part was a Nazarite vow, described in Numbers 6:3 to 6.  If a Jew wanted to take a vow of total consecration to God, he would not cut his hair, no concern for physical appearance, not drink the wine and the strong drink, abstaining from the banquetings and the celebrations and all of that, living an austere, consecrated, God-centered life. 
Commentary on Hannah's story comes from John MacArthur's 1987 sermon, 'Hannah: A Godly Mother'.
Hannah truly had faith. Even though she was sterile, she believed the Lord would reverse her condition, which He did.
The name Hannah means 'grace'. It befits this woman:
… We meet her in 1 Samuel 1.  Hannah, her name speaks of her beauty; it means grace, and indeed she is the emblem of the grace of womanhood.  She became a mother by faith.  She first appears, as 1 Samuel opens, as a childless woman.  Then she becomes a mother, the mother of one of the greatest men who ever walked the earth, Samuel.  And as you see the account of the birth of Samuel, you note the profile of a godly mother.
Incidentally, the name Anna is a form of Hannah.
This was not a propitious era for Israel, which was experiencing a time of turmoil:
As the book opens, it is the period of the Judges.  There is no king in Israel as yet.  It is a time of turmoil; it is a time of confusion.  It is a time when Israel is vulnerable to the Philistines.  It is a time when they are debauched morally.  It is a time when their religion has grown cold.  And it is a time for a great man to rise and take the leadership of the nation, a period of religious degeneracy, of political distress.  With the death of Samson the country was divided and leaderless.  The Philistines were hanging on the edge.  The priesthood was corrupt.  Moral scandals were rampant among the family of the priests.  The nation was weak.  The nation was impotent.  And the worst of all, chapter 3, verse 1 says, "word from the Lord was rare in those days, and visions were infrequent."  God even had nothing to say.  The nation needed a great leader, a great man, and God needed a great woman to shape that great man.  And Samuel, one of the greatest men who ever walked the earth, was not only the product of the work of God, but the product of a godly mother.  And she gave to her nation and the world the greatest legacy a woman can ever give, a godly child.
MacArthur gives us his perspective on what denotes a godly mother:
As we are introduced to this story, I want us to note three things that profile a godly mother.  She had a right husband relationship, she had a right heavenly relationship, and she had a right home relationship.  Those three things stand out and profile her for us.
First of all, let's consider her right husband relationship.  And may I say that this is, at the very outset, essential for you to understand.  The most important relationship in a family in raising godly children is not the relationship between the parents and the children, it's the relationship between the mother and the father.  What you communicate to your children by your relationship dominates their thinking.  They are learning about human relationships from the two of you.  They are learning about virtue, they are learning about sin.  They are learning about love.  They are learning about forgiveness.  They're learning about sympathy.  They're learning about understanding.  They're learning about compassion.  They're learning about virtue.  They're learning about honesty and integrity.  They're watching, and far more important than your relationship to your child in the long run is the relationship you have to your spouse, that's projected to your child.  And so at the very outset, the Word of God is clear to tell us the relationship between Hannah and Elkanah.
Now, first of all, let me say that it wasn't a perfect relationship; so ladies, you want to start out by realizing you're not married to a perfect man.  That's a given.  I want you to understand what the Scripture says.  Hannah was married to a polygamist.  Now, I don't know how that would sit with you as a woman, but I can guess.  And I can also tell you that it didn't sit any better with Hannah than it does with you, to have a rival in the house, to have another wife in the house.  And worst of all, she is producing boys and girls and Hannah has none, and so she is the unfruitful, unproductive wife who cannot give to her husband that which her heart most longs to give.
He wasn't a perfect man.  The very fact that he was a polygamist indicates his imperfection.  But understand this, this is a primitive time, and polygamy was a part of human culture; never God's design, never.  God always designed one man, one woman, leaving their parents, joining together for life, and becoming one flesh, from Genesis on.  But human society was rife with polygamy, and when the truth of God came into human society, it was so pervasive, polygamy, that it took time to root it out …
And so Elkanah created for Hannah a very difficult situation.  We don't know the details, but it may well have been that he went on to marry Peninnah because of Hannah's barrenness, and in order to produce a generation who could then possess his inheritance.  And so that would even make the pain deeper, because Peninnah came to do in that union what Hannah could not do.  Not a perfect relationship, but nonetheless a good one, a right one.  Let me show you why.
First of all, they shared worship.  Now, "this man," Elkanah, verse 3 says, "would go up from his city yearly to worship and to sacrifice to the Lord of hosts in Shiloh."  It doesn't mean he went once a year, it meant that every year he went.  In Deuteronomy, chapter 16, verse 16, it explains the prescription; three times a year – yes, it was the Feast of Unleavened Bread, the Feast of Weeks, and the Feast of Booths.  The man had to go to the place of worship.  In this particular time, in 1 Samuel, the place of worship was at Shiloh, because that's where the Ark of the Covenant was located before it was transferred to Jerusalem …
Starting out, then, they had a shared worship; so vital.  How you worship communicates volumes of information to your children.  Are you faithful?  Are you faithful to come and meet with God's redeemed people, week in and week out?  Are you faithful to make the Word of God the priority in your life?  Are you faithful that prayer should have a high place in your experience spiritually?  Are you faithful to live what you affirm that you believe?  In other words, the attitude of your spiritual devotion is communicating a Christianity to your children that they will have a hard time overcoming, if it in fact is less than it ought to be.
Secondly, they not only had a right relationship in their marriage because of worshiping together, but secondly, they shared love.  Notice verse 4, "And when the day came that Elkanah sacrificed" – one of those times when he took the trip to Shiloh – "he would give portions to Peninnah his wife and all her sons and her daughters, but to Hannah he would give a double portion, for he loved Hannah."  Stop at that point.  He didn't love Peninnah.  That's the implication.  Peninnah was there to produce the children that Hannah couldn't have.  Peninnah was there to create a future for his family, his inheritance.  But Hannah was the one he loved, and he made no attempt to hide that.  And when they went to offer their sacrifices, I don't know if you know how that worked, but they would go to offer peace offerings, and they would offer the offering on the altar there.  The priest would take a small part, then most of it would come back to the family, and they'd have a feast.  And when passing out the feast, he would give a double portion to Hannah, because she was the one he loved.  This was a gesture in the East to an honored guest.  She was the one who had his heart.  And it was not just the love of emotion, it was the love of kindness, and the love of thoughtfulness, and the love of sacrifice, the love of honor.  He loved her.  And this love was her security. 
Men, if you don't know it yet, you ought to know it; a woman's security is in your love for her, not in your bank account, not in a fancy house, not in new furniture, not in a retirement plan.  A woman finds her security in your love, and it needs to be demonstrated so frequently that there's never a question about it.  People wonder often why women tend to be suspicious of their husbands, and wondering if they might have some other attraction or be fooling around with some other person, and the reason is because it's so deeply rooted in a woman that her security is in the love of her man.  And that's the way it was with Elkanah and Hannah.  And she was secure in his love, because he took the time to demonstrate his love to her in very public ways, such as he had done at this feast in front of everyone.  They shared love, and thus she was secure in that love; and she needed that, believe me, when he had another wife …
… They shared love … There is the absence of anxiety and frustration, so that the woman can give herself to the children, and not always feel that she's got to be a beauty queen to win the affection of her husband.  Once the husband with his love wraps that woman up and secures her, then she can give herself away to her children, and not have to feel that she must always fight the uphill battle to attract her husband.

Thirdly, they shared another thing.  They shared feelings.  Shared worship, their relationship to God was a common one.  They shared love, and they shared feelings.  Look at verse 6.  "Her rival, however," – that's Peninnah – "would provoke her bitterly to irritate her because the Lord had closed her womb."  It said that also at the end of verse 5, twice it says the Lord had closed her womb.  What it's trying to say is this isn't Hannah's problem; the Lord did this.  The Lord closed her womb.  And this Peninnah would harass her, you know, that kind of thing, "Too bad you can't have any children, Hannah," just sticking the knife in.  And it happened year after year; "as often as she went up to the house of the Lord, she would provoke her so she wept and wouldn't eat." 
Here she goes to the big feast.  Elkanah is sympathetically, lovingly giving her a double portion.  She won't eat anything, 'cause on the other side of the table, Peninnah's really rubbing it in that she has no children.  The response – I would not want to be in Elkanah's position, trying to pull these two women together.  But Elkanah, her husband, said to her, "Hannah, why do you weep?  And why do you not eat?  And why is your heart sad?  Am I not better to you than ten sons?"  They shared feelings.  Boy, he read her feelings and he didn't pontificate, he asked a question.  Why are you doing this, Hannah?  Haven't I been better than ten sons to you? … He knew the conflict, and he knew the conflict was intensified from Peninnah's side, and he knew that it was deep and painful and it was a hard, hard place for her to be.  And so he was tender, and sympathetic, and thoughtful, and he felt her feelings in his own heart.
… She has a right husband relationship.  They share worship, the deepest dimension of human life.  They share love, maybe the next deepest dimension of human life.  They share feelings, maybe the next deepest dimension of human life.  They have a deep relationship.  They move together in the presence of God, with one another, and over the issues of life that involve other people.
As devestated as she was about her sterility — which God had given her — she believed that He could reverse her condition. She never lost her faith. Not only did she pray and pray for a child, she also made a vow to the Lord. Many women would have been bitter and turned away from God, but not Hannah:
The high priest is in the temple.  She goes there.  She came into the temple greatly distressed.  Her soul was bitter, it literally says.  And she prayed to the Lord and wept bitterly.  She is just crushed – crushed.  And she made a promise, a vow.  "O Lord," and she goes on to make her vow.  But notice this about this godly woman: she was a woman of prayer.  It's a beautiful characteristic.  She understood that God was the source of children.  She understood that God alone could alter her sterility.  Her distinctive virtue was her faith, constant faith.  Verse 12, "It came about as she continued praying before the Lord" – constant.  She remained there.  She stayed there.  Her heart was broken.  She was pouring out her prayers.  This is the spirit of true prayer …
So she promised God, "I'll give You this child, I just want to be fulfilled as a mother, I just want to raise a godly son to give back to Your glory.  And if You give him to me I'll give him back."  This is her promise, to present her child to God.  That's the essence of a godly mother.  While praying for a child, she prays for that child not for a wrong reason but a right reason, to turn that child back to God, from where the child came.  That's the essence of a godly mother – to give the child to God, to give the child to God.  My mother only had one son, and I am that son.  Before I was born she dedicated me to the Lord from birth, and told my father that she wanted a son who would preach the gospel.  That's a wonderful legacy.  And that may not be what every son is to do, it is not what every son is to do, but every godly mother will give that child to the Lord for whatever he has; the same with a daughter.  So Hannah made her promise.
We also find out more about Eli and his sons. Wasn't it awful for Eli to accuse Hannah in her brokenness of being drunk?
The next thing we see about Hannah was her purity.  Eli was the high priest, but I've got to tell you, he was really a lousy high priest.  And nothing could be said about his discernment, either.  "It came about when she was praying continually before the Lord, Eli was watching her mouth."  Sitting off on a – he was a big, fat man.  In fact, when his sons died, he was so shook he fell over, and landed on his neck and broke it and killed himself.  So Eli was sitting there watching her, and she was in there pouring out her heart and weeping and crying.  And she was speaking in her heart.  She wasn't speaking out loud, it says in verse 13, only her lips were moving.  Have you ever had that experience where you're really talking in your heart but your lips are moving, though not a sound was heard?  So Eli thought she was drunk.  Isn't he discerning?  Now, I don't know anything about my discernment as relative to other people, or to Eli's, but I'll tell you, I think I know the difference between a drunk and a woman broken in prayer. 
So Eli decided to play the spiritual role.  "How long will you make yourself drunk?  Put away your wine from you," he says to her.  And Hannah is so gracious, and answered and said, "No, my lord, I'm a woman oppressed in spirit.  I have drunk neither wine nor strong drink, but I have poured out my soul before the Lord.  You misjudge me.  Do not consider your maidservant as a worthless woman."  That tells us a little bit about drinking wine or strong drink and its relationship to worthlessness regarding women.  That's an Old Testament attitude.  "Don't consider me like that.  I have spoken until now out of my great concern and my provocation."  Then Eli, hearing such a lucid answer, answered and said, "Go in peace, and may the God of Israel grant your petition that you've asked of Him."  It's sort of a mild apology.  But he mistook her for being drunk.  "Don't think your maidservant a worthless woman" – literally, a son of Belial, profitless.  A common term, by the way, in the Old Testament, associated with idolatry, Deuteronomy 13; rebellion, 1 Samuel 2; lewd, sensuous acts in Judges 19 and 20; a term used to speak of arrogance and stupidity in 1 Samuel 25, and even murder in 1 Kings 21.  "Don't think that I'm in that group.  I'm not that kind of person."  She was a virtuous woman, like the woman of Proverbs 12:4 and 31:10, she was a woman of virtue.  She was a godly woman, she was a pure woman …
… the rest of chapter 2 into chapter 3 into chapter 4 is the sad, pathetic tragedy of the family of Eli.  His sons were fornicators.  They died, and he himself fell over, as I said, and died.  It was a tragic, ugly scene.  And the commentary of Scripture on Eli was that he could not restrain his sons from doing evil; and his wife is never mentioned.  I don't know what part, if any, she had, but she was a long way from what Hannah was in producing godly Samuel. 
MacArthur explains why Hannah was able to enjoy eating after she was so upset in prayer:
I'll tell you why: because she had patient faith.  She had patient faith.  She gave it to God, what else could she do?  She wasn't about to remain frustrated.  This is true faith.  True faith doesn't pray, "O God, here's my problem, here's my problem," walk away in utter frustration.  That's really doubt.  Faith says, "Here it is, God," and walks away, and is no longer sad.  That's trust.  "I trust You."  Very much the mark of a godly mother, one who totally trusts God – she casts her burden on God, and that's the end of it.  She walks away.  She eats.  She is no longer sad.
Samuel was a little boy — older than a toddler — when Hannah dedicated him to the Lord:
"For she said to her husband, 'I will not go up until the child is weaned.'"  Now wait a minute.  That's a couple of years, Hannah.  Three years?  I don't know exactly how long Hannah nursed little Samuel, but several years surely.  "I won't go."  It was only about a two or three week trip, at the longest, to go up there and be there for a week, traveling there, traveling back.  It's less than 200 miles from one end of Palestine to the other.  She wouldn't go, she wouldn't go at all.  Why?  She was dedicated to the child.  When God gave the child, she was dedicated to the child …
… Samuel means heard by God.  And boy, once that child came, Hannah said, "This is the child of my passion, this is the child of my vow; I will not forsake my time with this child.  I won't leave this child for several weeks.  I won't take this little child along and make it uncomfortable," because they would necessarily walk.  The child needs sleep, and the child needs the gentleness of home, the quietness of a nursing environment … 
And she dedicates the weaned child to God.  So verse 24, "When she had weaned him, she took him up with her, along with a three-year- old bull, and one ephah of flour, and a jug of wine, and brought him to the house of the Lord in Shiloh, although the child was young.  They slaughtered the bull and brought the boy to Eli, and she said, 'O my lord, as your soul lives, my lord, I am the woman who stood here beside you praying to the Lord.  For this boy I prayed, and the Lord has given me my petition which I asked of Him.  So I have also dedicated him to the Lord; as long as he lives he is dedicated to the Lord.'  And he worshiped the Lord there."
Samuel's story begins in 1 Samuel 2:
Look at chapter 2, verse 18:  "Now Samuel was ministering before the Lord, as a boy wearing a linen ephod."  In other words, he was girded like a priest would be, dressed as a little boy.  His whole life was ministering before the Lord.  "And his mother would make him a little robe," verse 19, "and bring it to him from year to year when she would come up with her husband to offer the yearly sacrifice.  Then Eli would bless Elkanah and his wife and say, 'May the Lord give you children from this woman in place of the one she dedicated to the Lord.'  And they went to their own home.  The Lord visited Hannah; and she conceived and gave birth to three sons and two daughters.  And the boy Samuel grew before the Lord."
She never really let go of her responsibility; every time she came, she came with a new little robe for her growing Samuel.  That's the result of godly mothering.  And that's the insight that you never stop being Mother, no matter how old they become.  God blessed her. To be a godly mother involves a right husband relationship, a right heavenly relationship, and a right home relationship.  Hannah had all of that.  God honored it, and she gives us a model to follow.

In closing, may I wish all mothers celebrating in a few days' time a happy — and blessed — Mothering Sunday.
Over the weekend, I read two contrasting approaches to coronavirus, going from the sublime to the ridiculous.
El Salvador
This is the latest message from the government in El Salvador about coronavirus. It advocates exercise, achieving a normal weight, eating properly and getting enough sleep:
It is sublime. If only other governments had advocated the same thing over the past 22 months. Then again, there's no Big Pharma involvement, so this never could have happened in the West.
France
Now we move to the ridiculous.
Last summer, the French government mandated the vaccine passport, popularly called le pass sanitaire, when in reality it is le pass vaccinale.
In August 2021, the Minister for Work, Elisabeth Borne, said that anyone refusing to get a vaccine passport would be denied his/her salary or unemployment benefit. Someone replied to this tweet with a quote from February 2021 in which Borne said that, as a woman of the Left, fighting for social justice and equal opportunity were her two biggest objectives in life. Oh, the irony:
Initially, at least, vaccine passports were required even to go into a supermarket.
Here's a chap at Carrefour who could not get past the security guard on August 17 at Noisy le Grand, just outside of Paris:
Two more videos appeared on August 18. One was in the city of Pau in the south west of France. Police prevented angry shoppers from entering Leclerc:
The second confrontation took place at an Auchan in Marseille. Shoppers chanted 'Liberté, liberté':
I don't know what happened after that, but I haven't heard or seen any more about people being prevented from entering a supermarket.
I did see videos with police checking people sitting outdoors at cafés and bars for vax passport status.
Fast forwarding to January 2, 2022, Prime Minister Jean Castex said that food and drink can only be taken in bars and cafés sitting down. A bit like Wales and Scotland, then:
That same day, the education minister, Jean-Michel Blanquer, explained that every school would have a list of students showing their vaccination status, thereby violating the principle of privacy with regard to personal health records — a slippery slope:
The following day, the president of France's parliament, Richard Ferrand, got coronavirus. No one was allowed to ask questions, though, because it wasn't anyone's business. Circulez, il n'y a rien a voir. Keep moving, nothing to see here:
Incidentally, no vax passport is required in France's parliament. Typical:
On January 4, French president Emmanuel Macron said that he wanted to 'p— off' as many unvaccinated as possible. This means that the unvaccinated will not be able to go to sports fixtures, the cinema — or even restaurants, bars and cafés.
Contrast that with what he said on December 15, 2021: 'With some things I've said, I've hurt people. I won't do it again':
There is even an older statement from Macron from April 29, 2021, in which he pledged there would never be a mandatory vax passport in France:
Jean Castex refused to comment on Macron's pronouncement about p—ing off the unvaccinated:
Meanwhile, an anti-vax passport petition circulated online. It had over 1.2 million signatures as of January 5. The initiator of the petition was not allowed to present it to parliament. Police restrained him:
France's senate will be voting on further vax passport measures this week, postponed from last week:
Constitutionalists say that the vax passport measures are unconstitutional:
Here is a roadside hoarding (billboard) critical of Macron's vaccination policies:
The vaccine passport mandate was supposed to end on November 16, 2021. Yet, it is still in place.
On Saturday, January 8, many thousands of French citizens took to the streets to protest.
This was the scene in Aix-en-Provence:
Paris had the largest demonstration, despite the rain:
Here's another view:
Of course, the media, in this case BFMTV, reported 'only a few thousand' protesters. They would, wouldn't they?
On Monday, January 10, a French physician who works in ER called for the abolition of vaccine passports and urged the government to focus on treating the sick — 'Revenons au basique', or 'Back to basics':
Just before Christmas, a general practitioners' union pledged their support for the unvaccinated, a clear refutation of Macron's policy:
France's talk radio station, RMC, discussed the unvaccinated on Monday. Here's the segment from Les Grandes Gueules [The Big Mouths], for any interested Francophones.
A general practitioner who is a regular guest on the show said that anyone spreading 'disinformation' should be put in prison. Unbelievable:
One of the panellists complained about the constant testing of schoolchildren, which she thought was a waste of time and money:
Some time ago, when waffling on about the necessity for constitutional reform, Macron pledged that any petition with more than 1 million signatures would go to a referendum in order to give the French people a voice. As the anti-vax passport petition has 1.2 million signatures, will Macron prove good on his word?
Even during an election year, I wouldn't hold my breath.
Macron's voters are pro-vaccine and pro-vaccine passport people. Sadly, I think he will win another five-year mandate in May 2022.
The UK's biggest topics that truly matter to everyday people are coronavirus, COP26 and the fishing row with France.
Coronavirus
On Wednesday, November 10, the BBC news site featured an article on mothers and babies over the past year and a half: 'Coronavirus births: "My baby's first word was mask"'.
How sad is that? My first word was 'Da-da'.
The BBC interviewed Leanne Howlett, who gave birth to a daughter in March 2020, during the first lockdown. Poor woman.
She said (emphases mine):
"Overnight, home appointments [from the perinatal mental-health team] dropped away," she remembers.
They would be over the phone instead, she was told, causing her panic about how she would cope.
Nurseries were closed, she couldn't see family and getting through the basics of each day was a huge struggle.
"I dipped to rock-bottom," says the 34-year-old.
"You cannot bring yourself out of it – you think everyone is better off without you" …
Leanne started to feel better last summer, when childcare bubbles were allowed and her husband took time off work, but she believes the impact on her daughter, Miley, now two years old, has been profound.
"She is not at all sociable – she didn't see anyone but us until she was nearly one.
"All those missed activities, photos, and all those firsts," laments Leanne.
When she did go to her first baby group, all the mums wore face coverings, she says.
"My baby's first word was mask."
Black taxis
Prior to the pandemic, Uber was more popular than the traditional black taxi, especially in London.
In fact, Uber drivers from as far away as Manchester drove to the capital every weekend to reap the largesse.
On October 30, The Guardian posted an article on the new-found success of black cabs: 'Black cabs roar back into favour as app firms put up their prices'.
It begins with the story of a young man who had been stood up by Uber and another app-oriented service, Bolt:
The young man was frantic, trying to get to a third date with a woman he already knew he wanted to marry. But four Bolt drivers had let him down, and when he tapped his Uber app, it was asking for triple surge pricing. In desperation, he did something he'd never done before – flagged down a black London taxi.
"He was trying to open the front door to get in. He wanted to give me a postcode – it was the usual thing you get from the ones who've never been in a cab before," said Karen Proctor, a London taxi driver for more than a decade. "I told him 'the postcode's not going to help – just tell me where you want to get to'. It was a restaurant. And we got there seven minutes early, at about a third of the cost. He was converted."
Tales like that are why, after nearly a decade of Uber-induced gloom, things are looking up for cabbies. Trade has roared back into life since the end of Covid measures in July, with many talking with some astonishment about their best-ever takings.
I hope the marriage proposal met with success.
I am a big champion of black taxis. London drivers have to pass a three-year course called The Knowledge, where they regularly go in at least once a week to be quizzed by a veteran taxi driver on how to get various places in and out of the capital. This requires memorising routes, including all the requisite street names. I saw a three-part documentary on it several years ago. It looked and sounded daunting.
During lockdown, some black taxi drivers sold their vehicles and left the road for good. Some firms are buying up those taxis and renting them out to licensed drivers:
While drivers with a cab talk of people running towards cabs when they stop to let out a passenger, arguing about whose taxi it is, or queues of 100 people outside Victoria train station or Liverpool city centre, there are plenty of licensed drivers without a vehicle.
"People are coming to us every single day looking for a cab," said Lee DaCosta, a founder of Cabvision which runs payment systems for taxis and also rents a fleet for drivers who don't own a vehicle. "We're having drivers turning up literally walking the streets from garage to garage going 'got any cabs?'"
Transport for London (TfL) figures show there were 13,858 licensed taxis in London on 24 October, compared with historic levels of about 21,000.
The rapid decline is partly due to Covid. During the pandemic, when drivers had no prospect of earning money and some were ineligible for government support, some were forced to sell their cabs and take up other jobs. It led to the sight of hundreds of cabs being stored in unused car parks and fields around London.
But some of the decline pre-dated the pandemic, and DaCosta says TfL's policy of forcing older, diesel taxis off the road has not been accompanied by enough support for electric cabs.
As Uber demand returns to normal, however, drivers are fewer on the road than before. Some were EU nationals who went home and never returned. Others have opted to drive delivery vehicles instead.
No doubt everything will stabilise in time.
COP26
It appears that COP26 did not do much for Glasgow's hospitality sector.
On Wednesday, November 10, The Times reported that the anticipated uplift didn't happen. The conference ends this weekend:
While hotels across Glasgow are fully booked to accommodate the thousands of delegates, the hospitality trade is understood not to have seen any uplift in trading since the event began on October 31.
There are even suggestions the event has led to a reduction in trade for some operators. Footfall in the city centre is said to have been affected as people try to avoid the demonstrations.
There is also thought to be a number of delegations which have stayed outside of the city, with Edinburgh hotels among those which are busy.
Oli Norman, whose Ashton Properties owns venues such as Brel and Sloans, said he had heard of some publicans and restaurant owners who have seen their trading fall by up to 50 per cent, and added: "It should have signified a resurgence in the local economy but if anything it has been a damp squib."
Fishing wars
Any Englishwoman hoping to keep relations smooth with the French during the fishing wars in the Channel would do well to support her adopted country, as Samantha Brick, who lives in France, wrote in The Telegraph:
"Fishing wars" isn't a phrase I'd ever suppose would have an impact on my marriage – or indeed on my status in France – but in these strange times I suppose I shouldn't be surprised.
After I recently strutted through arrivals at Bergerac airport I was pulled up sharp at passport control. While my documents were checked, I was casually asked what I thought about the issue of French fishing trawlers being unable to go about their business in British waters.
Noting my French passport was still in the hands of the uniformed officer, I swallowed my pride and, after a bit of inconclusive waffle, I was told I should be proud of my French passport and those fishing trawlers. I feebly replied: "Vive la France" …
Not since Brexit has my other half been so fired up about Anglo-French relations. The right to fish is something that the French get very, very angry about. Pascal routinely shouts at the breakfast and lunchtime television (frankly OTT) news reports of the French fishing industry being stymied by brazen Brits and a dozen or so of our fishing boats.
Crustacea, I've learnt, is a French human right. The right to gorge on seafood is taken so seriously that drones and police on horseback are deployed to patrol and protect Atlantic oyster farms.
Her husband Pascal's household does not sound either women- or Anglo-friendly:
My brother-in-law is also married to an English woman. She isn't mad about the dozen or so oysters the family get in per person each Christmas either; note, we Brits have to compare notes outside the home on this as speaking in our native tongue at home is banned.
In fact, food is probably the area of most contention in our marriage …
… the French are pretty rigid when it comes to anything and everything at the kitchen table. There are centuries old traditions and behaviours which have been silently passed down the generations.
In the early days I once stood up, noticed I'd not finished my rosé and then drained the glass. Pascal was in turn speechless and outraged afterwards. This is, apparently, something no French woman would ever do. Women are supposed to nurse just one glass of wine throughout the evening …
… one rule he is immovable on is not clearing your plate. The motto – which is drilled into every house guest – is "you eat what you take". The French cannot abide waste.
Sounds dire.
I don't remember my academic year in France being like that and I was a fairly regular guest in French households, either for parties or for sleepovers concluding with Sunday lunch.
Look before you leap, ladies.
Conclusion
We in the UK are at a strange crossroads at the moment.
Everything we were told not to worry about has become of increasing concern: children's development post-COVID, Glasgow's resurgence during COP26 and the nothing-to-see-here fishing wars. At least the taxi trade is prospering.
The Eighteenth Sunday after Trinity — Nineteenth Sunday after Pentecost — is October 3, 2021.
Readings for Year B can be found here.
The Gospel reading is as follows (emphases mine):
Mark 10:2-16
10:2 Some Pharisees came, and to test him they asked, "Is it lawful for a man to divorce his wife?"
10:3 He answered them, "What did Moses command you?"
10:4 They said, "Moses allowed a man to write a certificate of dismissal and to divorce her."
10:5 But Jesus said to them, "Because of your hardness of heart he wrote this commandment for you.
10:6 But from the beginning of creation, 'God made them male and female.'
10:7 'For this reason a man shall leave his father and mother and be joined to his wife,
10:8 and the two shall become one flesh.' So they are no longer two, but one flesh.
10:9 Therefore what God has joined together, let no one separate."
10:10 Then in the house the disciples asked him again about this matter.
10:11 He said to them, "Whoever divorces his wife and marries another commits adultery against her;
10:12 and if she divorces her husband and marries another, she commits adultery."
10:13 People were bringing little children to him in order that he might touch them; and the disciples spoke sternly to them.
10:14 But when Jesus saw this, he was indignant and said to them, "Let the little children come to me; do not stop them; for it is to such as these that the kingdom of God belongs.
10:15 Truly I tell you, whoever does not receive the kingdom of God as a little child will never enter it."
10:16 And he took them up in his arms, laid his hands on them, and blessed them.
Commentary comes from Matthew Henry and John MacArthur.
There is a lot to discuss here, so grab yourself a cup of tea and a biscuit.
We pick up where we left off last Sunday.
It is unclear why the Lectionary editors left out Mark 10:1, so here it is:
And he left there and went to the region of Judea and beyond the Jordan, and crowds gathered to him again. And again, as was his custom, he taught them.
John MacArthur explains:
… we find Him, according to verse 1, having concluded His Galilean ministry. And actually, by the time we get into this chapter in Mark, He has also concluded His Judean ministry, which lasted quite a number of months. Mark gives us no record of that at all. If you want the record of that period of ministry, look at Luke 10 through 18, and those months are covered in a summary fashion by Luke.
So we jump from the Galilean ministry right over the top of the Judean ministry, and here we find our Lord beyond the Jordan in the area called Peraea, often referred to, then, as His Peraean ministry. This is the last little bit of ministry He does before He goes down to Jericho and in chapter 11 enters Jerusalem for the final week of His life. So we're at the end of His earthly ministry here, virtually at the end of it. And He is teaching His disciples some very, very important lessons, and this one happens to be about the subject of divorce.
Also:
There were lots of people there. He was ministering there at the very end. Why? Because when He left Galilee, He left the hostility of Galilee. Six months in Judea has escalated the hostility of Judea, so He spent the last brief time before His death crossing the Jordan into Peraea.
So in chapter 10, you really have His Peraean ministry. It's just one chapter. As I say, Mark doesn't even tell us about the six months, we just have one chapter, and then in chapter 11, verse 1, He enters Jerusalem. The Galilean Jews who went down to Jerusalem, which they would start doing now because Passover would be coming – that's why Jesus went there, to be the Passover – Galilean Jews would travel south on the east side of Jordan because if they were on the west side, they'd be going through Samaria, and they hated the Samaritans because they were inter-married half-breeds.
And so they would all go down the east side, all the way down to Jericho, and from Jericho up to Jerusalem, and so our Lord would find crowds there at the last time of His ministry, crowds of people, because there were many Jews who had moved there during the reign of Herod the Great, and they lived there but there would also be many pilgrims, traversing on their way to Jerusalem.
It had a large Jewish population, as I said, that developed during the reign of Herod the Great, the father of the current ruler, Herod Antipas. So we read here there were crowds gathered around Him. Those would be the Jews that lived in that area, as well as the pilgrims headed to Jerusalem, as the migration would have begun toward the coming feasts.
The Pharisees were on hand to test him with a question about divorce (verse 2).
MacArthur says that the question being posed and where the Pharisees posed it was no accident, but part of a plan to put Jesus in danger:
They were putting Him to the test with the purpose of discrediting Him. They wanted Him to say things that would alienate Him from the people. Since divorce was popular among the leaders, it was popular among the people, the men especially. And they wanted Jesus to say what they knew He believed because they had heard it before.
They wanted Him to say that divorce was wrong, and they wanted Him to condemn everybody that was divorced, and that would set Him against the leaders and against the people, irritate the people, and thus Jesus would not be nearly so popular. But even more than that, it happened to be that they confront Him on the subject in Peraea because they're in the territory under Herod Antipas, and Herod had divorced his wife and married the divorced wife of his own brother and committed incest with her because she was his relative.
And John the Baptist had confronted this divorce and Herod chopped his head off. They were hoping that if Jesus took John's position on divorce, Herod might rise again and destroy Jesus the way he had destroyed John the Baptist. So they had some plans to discredit Jesus and even to have Him killed by bringing up the question.
We do not normally think of the ancient Jews as favouring divorce, but they did in the Old Testament.
MacArthur tells us of the books of Nehemiah and Malachi where Jewish men divorced their Jewish wives in order to marry pagan women. In the time of Jesus, Jewish men were divorcing their wives under petty claims of indecency, which could be anything trivial, to marry other Jewish women:
What they were doing was divorcing their Jewish wives to marry pagan Gentile women. That's how, essentially, the Old Testament history ends. Nehemiah and Malachi give us the last word, and the last word of the Old Testament to the priests and the people is, "Do not divorce your wives, I hate divorce." Four hundred years later, we arrive in Mark's gospel in the New Testament period, and you can go back to chapter 10. Divorce now has been reestablished as a noble alternative, a righteous behavior.
The Jews of our Lord's day have a rationalized framework to make divorce acceptable. They're engaged in it. It was rampant through the culture of Israel and including the priests who were the ones indicted originally four hundred years earlier by Malachi and Nehemiah. This issue of pervasive divorce in the land of Israel becomes the subject of the opening verses of this chapter.
Jesus responds by asking them what Moses commanded (verse 3).
They responded by saying that Moses allowed a man to write a certificate of dismissal and to divorce a wife (verse 4).
Jesus replied that Moses allowed that provision because of their hardness of heart (verse 5).
Matthew Henry says that some men would have killed their wives just to be rid of them:
That the reason why Moses, in his law, permitted divorce, was such, as that they ought not to make use of that permission; for it was only for the hardness of their hearts (Mark 10:5; Mark 10:5), lest, if they were not permitted to divorce their wives, they should murder them; so that none must put away their wives but such as are willing to own that their hearts were so hard as to need this permission.
Jesus referred to Genesis 1:27: Adam and Eve, male and female (verse 6). There were no other humans in the Garden of Eden.
MacArthur discusses God's plan for a union between a man and a woman:
Now, what's important about that is there is no provision for polygamy. There isn't Adam and Eve and Sally and Alice. And there is no provision for divorce because there are not a few single women hanging around as options or alternatives. In the order of creation, there was one man and one woman. There are no spare parts. There are no spare people. They were created for each other and for no one else. Their union was complete, their union was unique, and they are a pattern for all to follow. Every marriage is no less an indissoluble union between one man and one woman.
And there were no provisions for any other people. The argument is clear. In the case of Adam and Eve, divorce is not only inadvisable, it is not only wrong, it is impossible where there isn't anybody else for either of them to marry.
Jesus went on to cite Genesis 2:24: a man shall leave his mother and father to be joined to his wife and the two will become one flesh (verses 7, 8).
Matthew 19:5 uses the word 'cleave' or 'cling', as in sticking to each other as one:
Verse 7, "For this reason a man shall leave his father and mother," and Matthew adds, "and shall cling to his wife." This is Genesis 2:24. This is the God-ordained view of marriage. It is an independent, strong union. You leave father and mother. You break the prior family bond. And in the language of Matthew 19:5, which is taken from Genesis 2:24, "You cling" or cleave "to your wife." The idea of that word is glue – glue. You're literally stuck together.
It is not a – arm's-length relationship, it is not a look-and-see trial. You are glued together. And it also, that word, carries the idea – cleaving carries the idea of pursuing hard after. It is two people unbreakably connected together, glued together, and pursuing hard after each other to be united in mind and will and spirit and body and emotion. The Jewish term for marriage is kiddushin. It means sanctification or consecration. Both of those words mean something completely set apart for special use. It was used to describe something dedicated to God as His exclusive possession, His personal possession.
Jesus said what God has joined together, no man must separate (verse 9).
MacArthur explains:
You can't divide one. One is the indivisible number – one is the indivisible number.
That oneness, that indivisibility is seen in the product of those two, isn't it? Children. The child is the one that comes out of the two. It is an indivisible oneness that manifests itself in the offspring that are the ones that come from the two. Family plays into this, then, by implication. We all understand the destructiveness of the family in divorce.
Later, once they were in the house where they were staying, the disciples asked Jesus again about divorce (verse 10).
He responded, saying that a man who divorces his wife and marries another woman commits adultery against her (verse 11) and that a woman who divorces her husband to marry another man commits adultery (verse 12).
Henry says:
No more is here related of this private conference, that the law Christ laid down in this case–That it is adultery for a man to put away his wife, and marry another; it is adultery against the wife he puts away, it is a wrong to her, a breach of his contract with her, Mark 10:11; Mark 10:11. He adds, If a woman shall put away her husband, that is, elope from him, leave him by consent, and be married to another, she commits adultery (Mark 10:12; Mark 10:12), and it will be no excuse at all for her to say that it was with the consent of her husband. Wisdom and grace, holiness and love, reigning in the heart, will make those commands easy which to the carnal mind may be as a heavy yoke.
Children feature in Mark 10, just as they did in Mark 9.
People were bringing their children to Jesus so that He might touch them, but the disciples rebuked them (verse 13).
We would find that a strange response, but the disciples, still thinking of works-based salvation, disregarded small children because they did not understand Mosaic law nor could they accomplish what was involved in keeping those laws.
MacArthur explains:
So while they had come to salvation by grace, they had imbibed so much of their former system (salvation by works) that they didn't think children fit in anywhere. And, of course, the Lord hadn't apparently said anything to this point about the children, so this is their teaching moment. They strongly protest this group of parents who desired the Lord to bless their babies and pray for their babies, convinced that this would just be an unnecessary, trivial interruption.
And, again, if you just took a Greek New Testament, took the word epitimaō and started in Mark 3 and traced it through Mark 10, you would see that every time it's used, it's a very intense reprimand. So the disciples really let those parents have it …
And that is a very strong word, epitimaō, a compound word intensified again by a preposition as verbs tend to be in the Greek language. Literally, it means they censured them or they reprimanded them. In a noun form, it means punishment. They turned on these parents. Their worldview, their religious worldview, was such that children had no place in the system of religion, no place before God, not until they arrived at the point where they could do the things they needed to do to gain God's favor.
The practice of a Jewish blessing either by a patriarch or a religious elder was widespread throughout history:
There are Old Testament illustrations of how fathers blessed their children. There are a number of them. All through the patriarchal period, fathers blessed their children, Noah blessed Shem and Japheth, and we see that through the patriarchs, through Jacob and passed down to the next generation and the next, Isaac blessing his sons and Jacob blessing his sons, and this was a typical fatherly benediction pronounced on the heads of children.
What was it about? It was a desire, including a prayer, for their spiritual blessing. It was that God would show favor to them. In fact, it was even more specific. The elders used to say that when you pray for your child and you pray blessing on your child, you pray this, that the child would be famous in the law, faithful in marriage, and abundant in good works. Famous in the law, faithful in marriage, and abundant in good works. The father would lay his hands on the child's head, the elders of the synagogue would come together and they would do the same and bless the child, and they would pray for the child.
The Talmud tells us that it was a very customary thing for parents to bring their children, their little children, to be blessed by the elders of the synagogue, and in Judaism, there was a special day set aside for this, the day before the Day of Atonement, the day before Yom Kippur. In fact, they would bring their children that day before praying that, of course, the atonement the next day would be applied to those children.
The children in today's reading were toddlers, little innocents.
Jesus was indignant with the disciples, telling them that they should not stop the children coming to Him because they were part of the kingdom of God (verse 14).
MacArthur tells us:
"He was indignant" – again, a very strong verb, to be angry, to be irate. This is not an insignificant issue, not a minor issue. Jesus doesn't pass over this lightly. He is very angry that they would treat children this way. The parents were not wrong. He did not rebuke the parents. Only the disciples were rebuked for their wrong assumptions and their bad understanding of Scripture.
MacArthur says this is an unconditional promise for children and is not dependent on baptism. This is important for parents who have lost their little ones:
The kingdom of God belongs to such as these. There are no qualifiers there. Okay? There are no caveats there. There are no conditions there. This is so very important. He doesn't say the kingdom of God belongs to these as if somehow these particular babies were in the kingdom. He says the kingdom of God belongs to such as these, meaning the whole category or the whole class of beings to which these babies belong. Literally, the kingdom of God belongs to these kind, babies, infants, little children.
Matthew calls it the kingdom of heaven and says the same thing, it belongs to such as these. Not just to these but to the whole category to which these belong. The kingdom of God belongs to babies. They have a place in the kingdom. They have a part in the kingdom.
What is He talking about, the kingdom? He's talking about the sphere of salvation – the sphere of salvation – same thing He was always talking about. The sphere in which God rules over those who belong to Him, the spiritual domain in which souls exist under His special care.
Now, what's important here is He just said that babies, as a category, have a part in the kingdom. They belong to it, it belongs to them, same thing. Nothing is said about the parents' faith, nothing is said about a covenant as if there was some family covenant. Nothing is said about baptism. Nothing is said about circumcision. Nothing is said about any rite, any ritual, any parental promise, parental covenant, or any national covenant. His words simply and completely engulf all babies. They belong to the kingdom; the kingdom belongs to them.
And if our Lord was ever going to teach infant baptism, this would have been the perfect spot. All He would have to have said was, "These children will possess the kingdom if you baptize them." But He doesn't say that. This was His golden opportunity, but He said nothing, and neither does anybody else in the Bible say anything about infant baptism. This is not about personal faith, either. He doesn't commend the parents' faith. He doesn't commend the babies' faith, which would be nonexistent. He simply says babies belong in the kingdom and the kingdom belongs to them, as a category …
This is not salvation, but this is His special care. And in the event that the child dies, I think the testimony of Scripture is that child receives salvation at the point of death because of God's sovereign grace. Another way to look at it is to understand that all babies that die are elect. They're all saved. Christ's sacrifice is applied to them all.
Jesus was emphatic — 'Truly, I tell you' — that whoever does not receive the kingdom of God as a little child will never enter it (verse 15).
That means that we need to be as little innocents when approaching the Gospel and our Lord.
MacArthur says:
You have to come the way children come – simple, open, trusting, unpretentious, dependent, weak, lacking achievement, humbly. And if you don't come like that, you'll never enter the kingdom.
Henry has an eloquent commentary on that verse:
We must receive the kingdom of God as little children (Mark 10:15; Mark 10:15); that is, we must stand affected to Christ and his grace as little children do to their parents, nurses, and teachers. We must be inquisitive, as children, must learn as children (that is the learning age), and in learning must believe, Oportet discentem credere–A learner must believe. The mind of a child is white paper (tabula rasa–a mere blank), you may write upon it what you will; such must our minds be to the pen of the blessed Spirit. Children are under government; so must we be. Lord, what wilt thou have me to do? We must receive the kingdom of God as the child Samuel did, Speak, Lord, for thy servant heareth. Little children depend upon their parents' wisdom and care, are carried in their arms, go where they send them, and take what they provide for them; and thus must we receive the kingdom of God, with a humble resignation of ourselves to Jesus Christ, and an easy dependence upon him, both for strength and righteousness, for tuition, provision, and a portion.
Jesus took the children in His arms, laid His hands on them and blessed them (verse 16).
Henry says this was a fulfilment of prophecy:
See how he out-did the desires of these parents; they begged he would touch them, but he did more. (1.) He took them in his arms. Now the scripture was fulfilled (Isaiah 40:11), He shall gather the lambs in his arms, and carry them in his bosom. Time was, when Christ himself was taken up in old Simeon's arms, Luke 2:28. And now he took up these children, not complaining of the burthen (as Moses did, when he was bid to carry Israel, that peevish child, in his bosom, as a nursing father bears the sucking child,Numbers 11:12), but pleased with it. If we in a right manner bring our children to Christ, he will take them up, not only in the arms of his power and providence, but in the arms of his pity and grace (as Ezekiel 16:8); underneath them are the everlasting arms. (2.) He put his hands upon them, denoting the bestowing of his Spirit upon them (for that is the hand of the Lord), and his setting them apart for himself. (3.) He blessed them with the spiritual blessings he came to give. Our children are happy, if they have but the Mediator's blessing for their portion. It is true, we do not read that he baptized these children, baptism was not fully settled as the door of admission into the church until after Christ's resurrection; but he asserted their visible church-membership, and by another sign bestowed those blessings upon them, which are now appointed to be conveyed and conferred by baptism, the seal of the promise, which is to us and to our children.
In closing, I wanted to share with you John MacArthur's views on marriage. Like him, I would like to see as many people married as possible.
He says not to wait too long or be too fussy:
… by the way, marriage is the grace of life. And here's a verse all you ladies know, "A man who finds a good wife finds a good thing. A wife is a gift from the Lord," Proverbs 19:14. A wife is the best gift that God can ever give a man; a husband is the best gift that God could ever give a woman. It's the best thing in life. It's the greatest joy in life. It's the greatest fulfillment in life.
The disciples were talking on a very theoretical and pragmatic level. It's not good for man to be what? Alone. It is the grace of life. It is the joy of all joys, the blessing of all blessings. It is the path to fruitfulness, to children, the blessing of children, the blessing of grandchildren, the blessing of family. So He says it's a nice sentiment, but you're made to be married. Find somebody. Don't look for the Messiah, just find somebody.
I keep saying that to girls, you know, the Messiah came and went, you've got to settle for somebody else. Not everybody can receive it. He means not everybody can be fulfilled in a single state. Not everybody – literally, the word means have space or room for that. You need to be married. We say, "Well, if marriage is so hard…."
Well, look, let me tell you how to make a marriage work. Two people perfectly related to Jesus Christ will be perfectly related to each other. Two people who seek to honor Christ will have no problem honoring each other. How do you treat your spouse? You treat your spouse the way you would treat Christ because when you receive that person, you receive Christ. You treat that person the way Christ would treat that person.
People sometimes say to me, "You seem to have a good marriage." I do have a good marriage. I'm ecstatic about the marriage that God has given to me. I love my wife more now than I've ever loved her. I can't even – I don't even know where I stop and she starts. That's the way it is. She has not been married to a perfect man, but she has been married to a man who pursues the things in her life that I believe Christ would want for her. And the same for me. She pursues in my life the things that Christ would want for me. And it's the joy of all joys, it's supreme joy.
And I'll tell you young people, I know some of you are hanging around, waiting for the perfect person to come up. Look, just find somebody in whom Christ lives who desires to serve Christ and don't postpone marriage needlessly. Get married. This is the grace of life. We need more kids in the nursery. The kingdom grows that way.
You know, hanging around until you're 30 years of age, just checking everybody out, guess what – they're checking you out, and they're not thrilled, either, so just find somebody. You're wasting great years, do you understand that? You're wasting great, great years. If I could wish anything for myself, I wish that I had gotten married younger because it's such a wonderful thing, a blessed thing, God-honoring thing. In Christ, your marriage can be anything that Christ wants it to be, if you walk with Him.
You're in the best of circumstances here to have a sanctifying influence. Let me tell you something: It's not good to be single. It's good to have a sanctifying influence in your life right next to you 24 hours a day. And you want a strong believer. Just find one and let that person be a spiritual influence on you.
I could not agree more.
Let us pray for singletons seeking a suitable partner for life's journey.
Marriage is an amazing blessing! I am most grateful for mine; it is a tremendous gift from God.
Most of the British population has now had their two injections, myself included.
However, in terms of efficacy, the jury is out.
Since the summer, we have been told that boosters will be required as soon as this autumn.
This is what a Guido Fawkes reader had to say, referring to the implementation of vaccine passports in Scotland:
… the vaccine does not prevent infection, re-infection or onward transmission of those vaccinated, so is utterly futile as a warranty of safety for entering any type of premises. Indeed it gives a false warranty about those things. The lurgy may still be lurking.
Indeed.
Remember back in 2020 when Drs Fauci and Walensky told us that the vaccines are 100% effective and that vaccinated people do not carry the virus?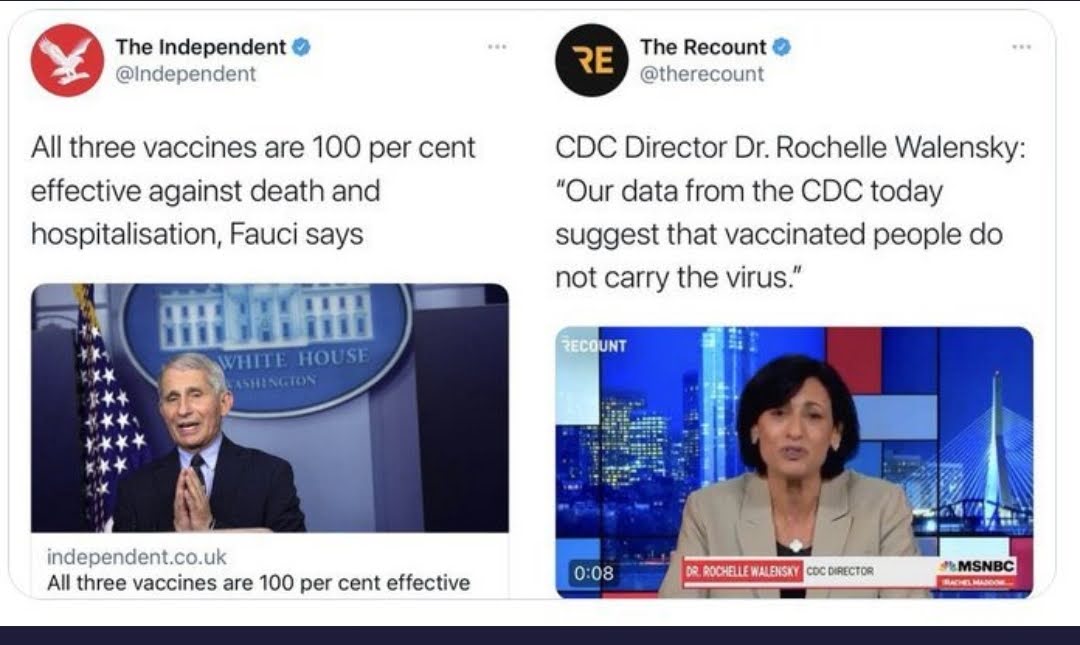 Not so, as we have discovered.
To make matters worse in this parlous state of affairs, the British public are now expected to help market vaccinations on social media. This campaign is called #ValuingVaccines: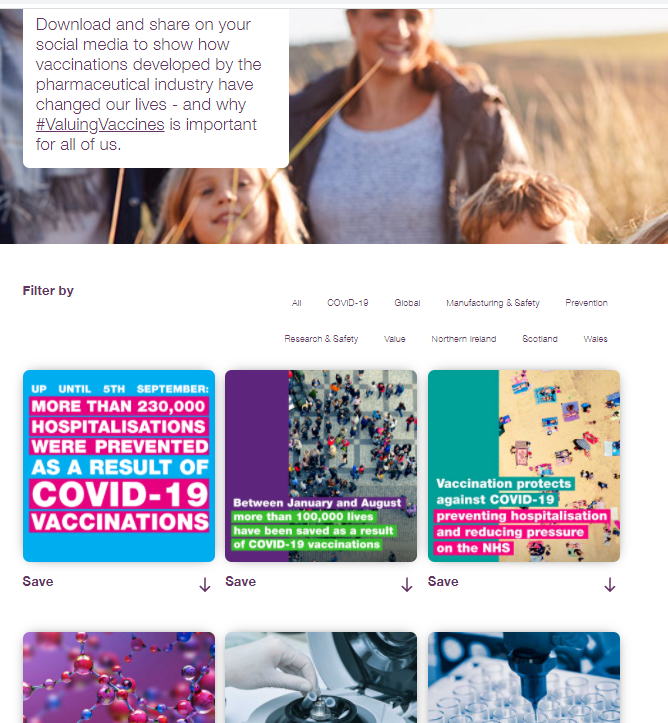 This is a photo of a letter to young Britons urging them to get vaccinated. What is missing from it? Any mention of health benefits: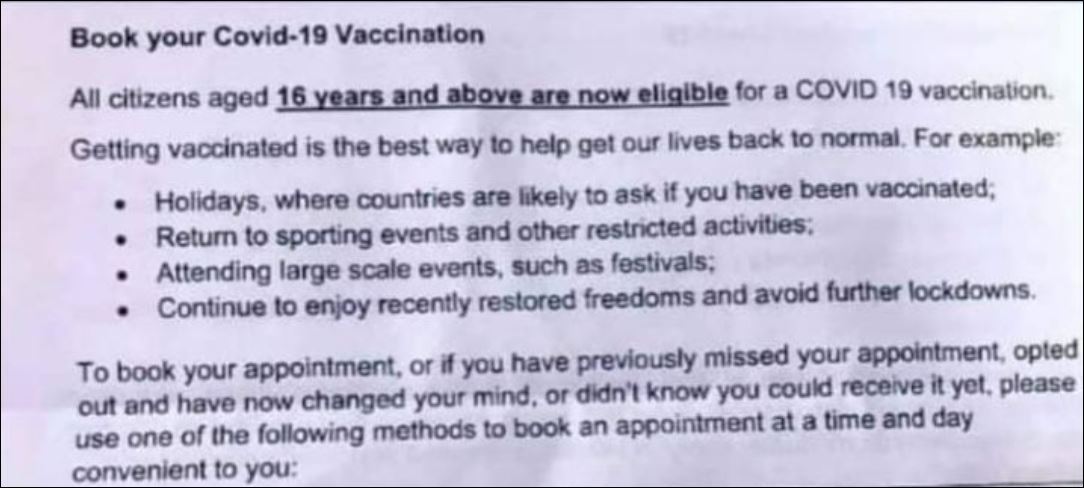 Note the mention of 'freedoms' in the last bullet point.
Here's a thought. Since when did our basic freedoms ever rely on getting a vaccine?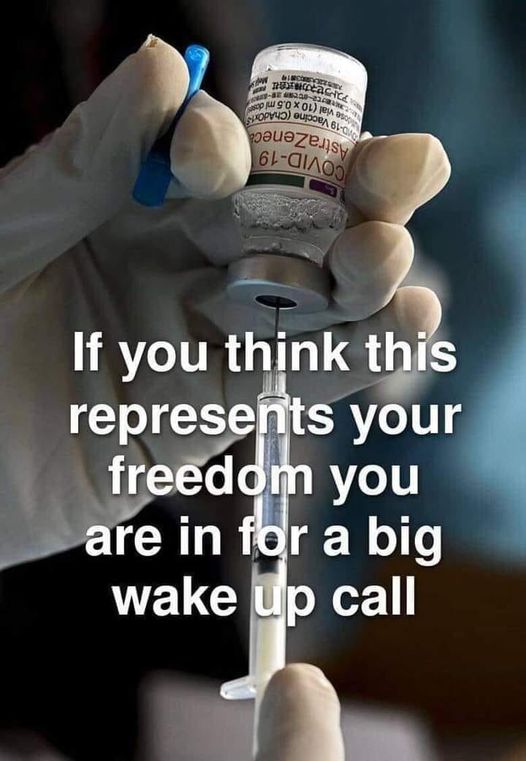 Also, minors eligible for the vaccine in the UK do not require their parents' consent. This is a mock-up of Chris Whitty, our chief medical officer. It's not far from the truth: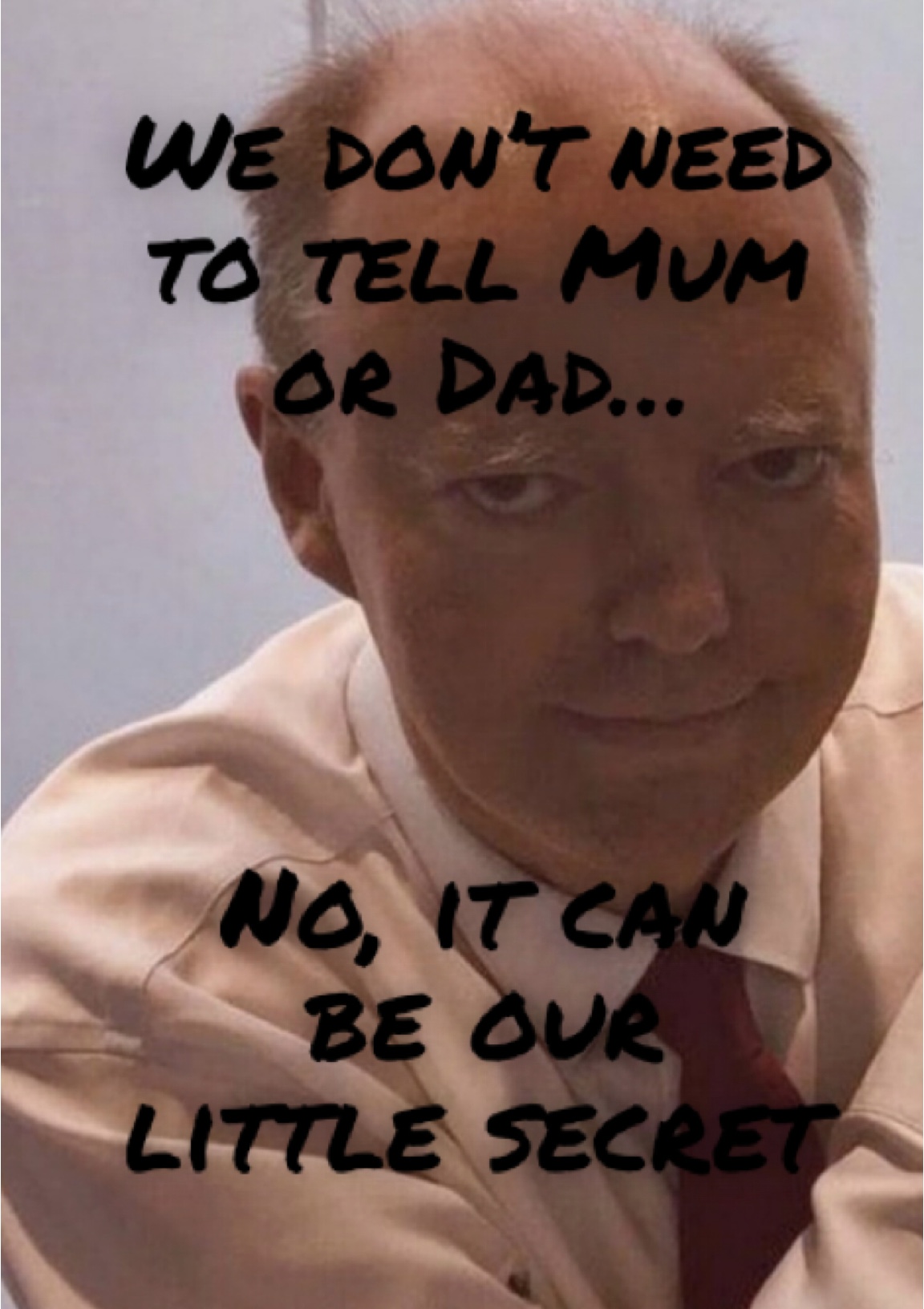 There are other issues with these notional vaccines.
One of them is the redefinition of the word 'vaccination', which has gone from disease prevention (I will always hold by the original and best) to producing immunity against a disease to the current protection from a disease. We've been had, folks, but most of my readers know that by now: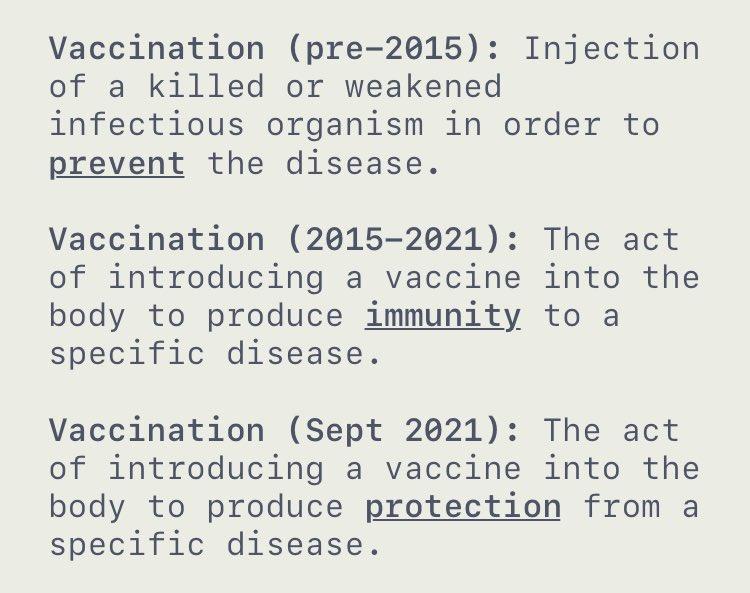 Now let's look at how long producing a vaccine has taken throughout history. With regard to coronavirus, we were told that vaccines take a lot less time these days. Perhaps. However, six months to market seems rather brief: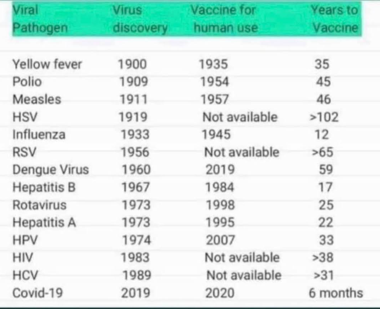 Now let's look at what six months to market has produced — a product that doesn't even work and could be injurious to one's health, if not fatal, depending on the individual. Some American youngsters have experienced heart problems after taking Pfizer or Moderna. The cure can be worse than the disease:

I am glad to see that 'vaccine' has quotation marks around it in this risk/benefit analysis: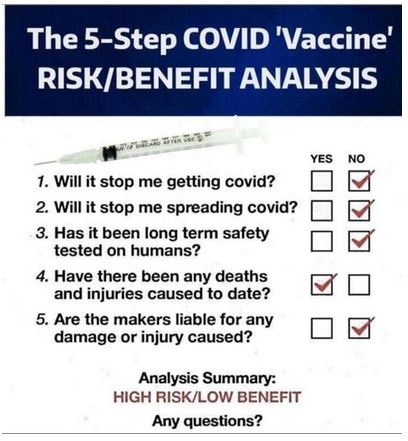 Our notional betters, including journalists, say that the unvaccinated are causing the vaccine to fail. Hmm. That's a new one: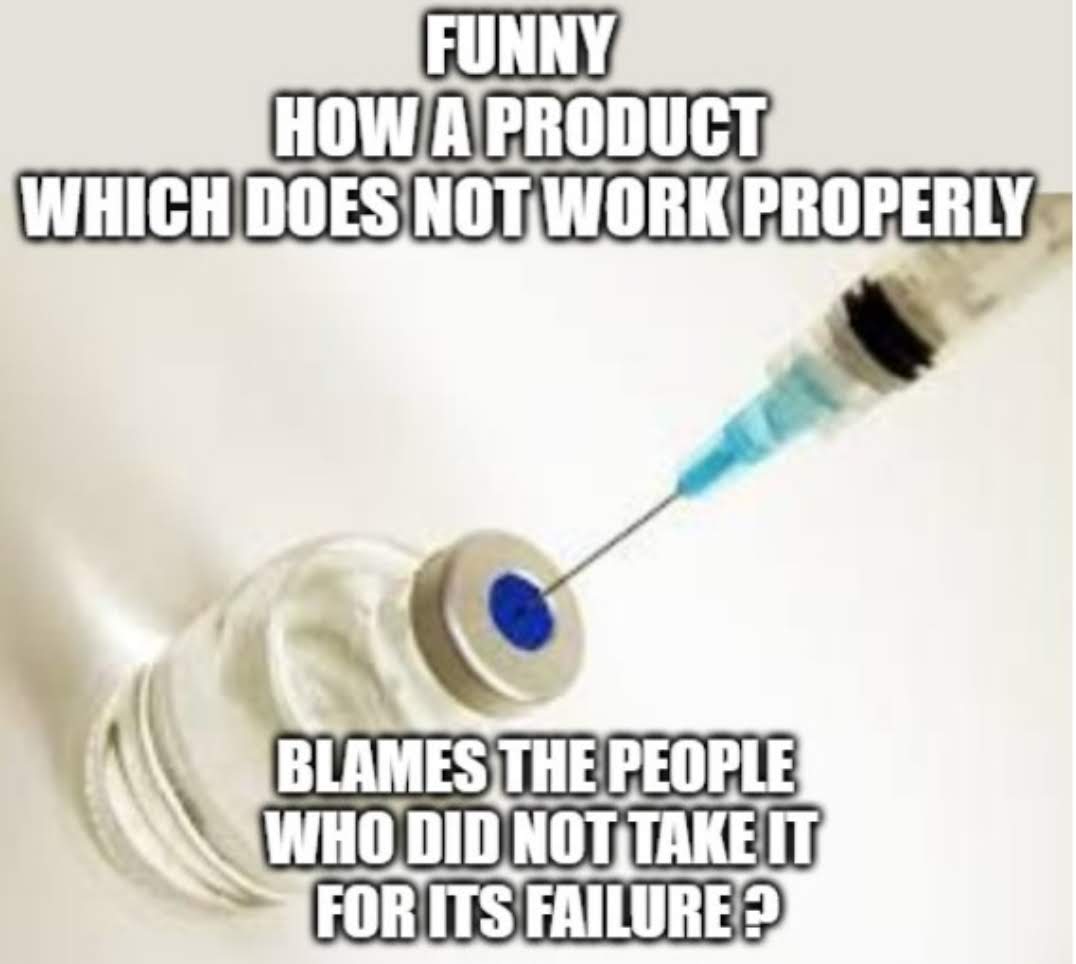 Now we have to worry about vaccine passports. France already requires them just to go to the supermarket. In other words, you cannot eat if you have not been vaxxed: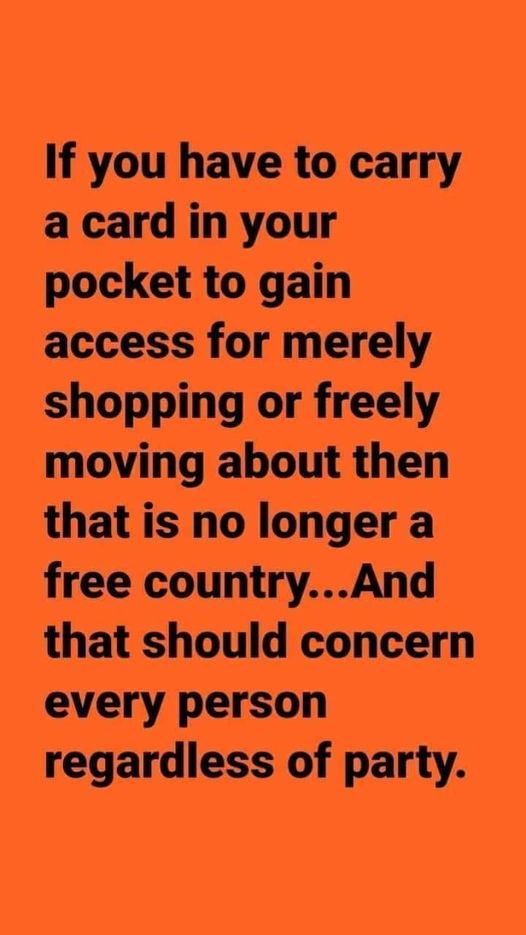 Speaking of supermarkets, here's Manchester mayor Andy Burnham, a former Labour MP, moaning about the lack of social distancing at Tesco. Yes, he named the chain. Yet, here's Burnham partying at Labour's conference this week as if it were the old days. The sheer hypocrisy of our leaders is mind-boggling:
But I digress.
Those are my thoughts on the coronavirus vaccines, a necessary evil if one wishes to go out again.
I would have liked to give credit to the people who created these images, which I found in various places online. My compliments to everyone involved.