You are currently browsing the tag archive for the 'Jesus' tag.
In the traditional period of Shrovetide, Transfiguration Sunday — the last Sunday of Epiphany — was known as Quinquagesima Sunday.
You can read more about the three Sundays before Lent and Shrovetide in the following posts:
The Sundays before Lent — an explanation
Ash Wednesday is on March 6, 2019, which means that March 5 is Shrove Tuesday, Pancake Day and/or Mardi Gras (Fat Tuesday), the last time to feast before Easter.
What follows are the readings for Quinquagesima — Transfiguration — Sunday, March 3, 2019, so called because of the Gospel reading about the Transfiguration of Christ, a glimpse given to three Apostles of His eternal glory. Jesus was unimaginably, startlingly radiant.
These are for Year C in the three-year Lectionary used in public worship.
Emphases mine below.
First reading
The Israelites saw a similar, startling radiance in Moses's face when he brought down the two tablets from Mount Sinai. (Moses appeared at the Transfiguration; see the Gospel reading below. Paul also referred to him in his letter to the Corinthians in the Epistle.)
Exodus 34:29-35
34:29 Moses came down from Mount Sinai. As he came down from the mountain with the two tablets of the covenant in his hand, Moses did not know that the skin of his face shone because he had been talking with God.
34:30 When Aaron and all the Israelites saw Moses, the skin of his face was shining, and they were afraid to come near him.
34:31 But Moses called to them; and Aaron and all the leaders of the congregation returned to him, and Moses spoke with them.
34:32 Afterward all the Israelites came near, and he gave them in commandment all that the LORD had spoken with him on Mount Sinai.
34:33 When Moses had finished speaking with them, he put a veil on his face;
34:34 but whenever Moses went in before the LORD to speak with him, he would take the veil off, until he came out; and when he came out, and told the Israelites what he had been commanded,
34:35 the Israelites would see the face of Moses, that the skin of his face was shining; and Moses would put the veil on his face again, until he went in to speak with him.
Psalm
The Psalm references Moses in discussing the Lord's eternal holiness, majesty and righteousness.
Psalm 99
99:1 The LORD is king; let the peoples tremble! He sits enthroned upon the cherubim; let the earth quake!
99:2 The LORD is great in Zion; he is exalted over all the peoples.
99:3 Let them praise your great and awesome name. Holy is he!
99:4 Mighty King, lover of justice, you have established equity; you have executed justice and righteousness in Jacob.
99:5 Extol the LORD our God; worship at his footstool. Holy is he!
99:6 Moses and Aaron were among his priests, Samuel also was among those who called on his name. They cried to the LORD, and he answered them.
99:7 He spoke to them in the pillar of cloud; they kept his decrees, and the statutes that he gave them.
99:8 O LORD our God, you answered them; you were a forgiving God to them, but an avenger of their wrongdoings.
99:9 Extol the LORD our God, and worship at his holy mountain; for the LORD our God is holy.
Epistle
Paul referred to Moses's veil. In the case of the Jews of the early Church era, Paul said theirs was a veil of spiritual blindness. They had hardened their hearts to Moses. However, turning to the Lord through Jesus Christ would remove that figurative veil. No longer would those who did so be spiritually blind. Instead, they would come to know the Lord God through His Son and the Holy Spirit.
2 Corinthians 3:12-4:2
3:12 Since, then, we have such a hope, we act with great boldness,
3:13 not like Moses, who put a veil over his face to keep the people of Israel from gazing at the end of the glory that was being set aside.
3:14 But their minds were hardened. Indeed, to this very day, when they hear the reading of the old covenant, that same veil is still there, since only in Christ is it set aside.
3:15 Indeed, to this very day whenever Moses is read, a veil lies over their minds;
3:16 but when one turns to the Lord, the veil is removed.
3:17 Now the Lord is the Spirit, and where the Spirit of the Lord is, there is freedom.
3:18 And all of us, with unveiled faces, seeing the glory of the Lord as though reflected in a mirror, are being transformed into the same image from one degree of glory to another; for this comes from the Lord, the Spirit.
4:1 Therefore, since it is by God's mercy that we are engaged in this ministry, we do not lose heart.
4:2 We have renounced the shameful things that one hides; we refuse to practice cunning or to falsify God's word; but by the open statement of the truth we commend ourselves to the conscience of everyone in the sight of God.
Gospel
This is one of my favourite Gospel readings. One can rather appreciate why Peter and brothers John and James (sons of Zebedee) wanted that moment to last forever. They did not yet understand what a revelation it was of not only the eternal glory to come in the next life but that Jesus is truly the Son of God. Note how Jesus selflessly continued His ministry afterwards, in healing the boy with a demon.
Luke 9:28-36, (37-43a)
9:28 Now about eight days after these sayings Jesus took with him Peter and John and James, and went up on the mountain to pray.
9:29 And while he was praying, the appearance of his face changed, and his clothes became dazzling white.
9:30 Suddenly they saw two men, Moses and Elijah, talking to him.
9:31 They appeared in glory and were speaking of his departure, which he was about to accomplish at Jerusalem.
9:32 Now Peter and his companions were weighed down with sleep; but since they had stayed awake, they saw his glory and the two men who stood with him.
9:33 Just as they were leaving him, Peter said to Jesus, "Master, it is good for us to be here; let us make three dwellings, one for you, one for Moses, and one for Elijah" — not knowing what he said.
9:34 While he was saying this, a cloud came and overshadowed them; and they were terrified as they entered the cloud.
9:35 Then from the cloud came a voice that said, "This is my Son, my Chosen; listen to him!"
9:36 When the voice had spoken, Jesus was found alone. And they kept silent and in those days told no one any of the things they had seen.
9:37 On the next day, when they had come down from the mountain, a great crowd met him.
9:38 Just then a man from the crowd shouted, "Teacher, I beg you to look at my son; he is my only child.
9:39 Suddenly a spirit seizes him, and all at once he shrieks. It convulses him until he foams at the mouth; it mauls him and will scarcely leave him.
9:40 I begged your disciples to cast it out, but they could not."
9:41 Jesus answered, "You faithless and perverse generation, how much longer must I be with you and bear with you? Bring your son here."
9:42 While he was coming, the demon dashed him to the ground in convulsions. But Jesus rebuked the unclean spirit, healed the boy, and gave him back to his father.
9:43a And all were astounded at the greatness of God.
It should be noted that the boy's father had asked the Apostles to heal him, because Jesus had given them His own divine powers to go preach and heal. For whatever reason — perhaps doubt about this commission or lack of prayerfulness on their part — they could not drive out the demon. Hence, Jesus's rebuke of them as a 'faithless and perverse generation'.
We are now in the season of Epiphany, which takes us to Lent at the beginning of March.
The following readings are for the First Sunday after Epiphany — also known as the Baptism of the Lord — in Year C of the three-year Lectionary.
Themes are jubilation and rejoicing in God the Father for sending His Son to save us and bring us to life everlasting.
Emphases mine below.
First reading
We recall how God historically delivered His holy people from captivity, despite their many sins.
Isaiah 43:1-7
43:1 But now thus says the LORD, he who created you, O Jacob, he who formed you, O Israel: Do not fear, for I have redeemed you; I have called you by name, you are mine.
43:2 When you pass through the waters, I will be with you; and through the rivers, they shall not overwhelm you; when you walk through fire you shall not be burned, and the flame shall not consume you.
43:3 For I am the LORD your God, the Holy One of Israel, your Savior. I give Egypt as your ransom, Ethiopia and Seba in exchange for you.
43:4 Because you are precious in my sight, and honored, and I love you, I give people in return for you, nations in exchange for your life.
43:5 Do not fear, for I am with you; I will bring your offspring from the east, and from the west I will gather you;
43:6 I will say to the north, "Give them up," and to the south, "Do not withhold; bring my sons from far away and my daughters from the end of the earth—
43:7 everyone who is called by my name, whom I created for my glory, whom I formed and made."
Psalm
We rejoice in the Lord God, Creator of the universe and giver of life.
Psalm 29
29:1 Ascribe to the LORD, O heavenly beings, ascribe to the LORD glory and strength.
29:2 Ascribe to the LORD the glory of his name; worship the LORD in holy splendor.
29:3 The voice of the LORD is over the waters; the God of glory thunders, the LORD, over mighty waters.
29:4 The voice of the LORD is powerful; the voice of the LORD is full of majesty.
29:5 The voice of the LORD breaks the cedars; the LORD breaks the cedars of Lebanon.
29:6 He makes Lebanon skip like a calf, and Sirion like a young wild ox.
29:7 The voice of the LORD flashes forth flames of fire.
29:8 The voice of the LORD shakes the wilderness; the LORD shakes the wilderness of Kadesh.
29:9 The voice of the LORD causes the oaks to whirl, and strips the forest bare; and in his temple all say, "Glory!"
29:10 The LORD sits enthroned over the flood; the LORD sits enthroned as king forever.
29:11 May the LORD give strength to his people! May the LORD bless his people with peace!
Epistle
The Apostles ministered to the Samaritans, half-Jews, whom the Jews of the time despised. St Luke wrote the Book of Acts, by the way. His Gospel account of Jesus's baptism follows.
Acts 8:14-17
8:14 Now when the apostles at Jerusalem heard that Samaria had accepted the word of God, they sent Peter and John to them.
8:15 The two went down and prayed for them that they might receive the Holy Spirit
8:16 (for as yet the Spirit had not come upon any of them; they had only been baptized in the name of the Lord Jesus).
8:17 Then Peter and John laid their hands on them, and they received the Holy Spirit.
Gospel
John the Baptist baptised Jesus. Heaven opened, bringing the dramatic confirmation that Jesus is the Messiah.
Luke 3:15-17, 21-22
3:15 As the people were filled with expectation, and all were questioning in their hearts concerning John, whether he might be the Messiah,
3:16 John answered all of them by saying, "I baptize you with water; but one who is more powerful than I is coming; I am not worthy to untie the thong of his sandals. He will baptize you with the Holy Spirit and fire.
3:17 His winnowing fork is in his hand, to clear his threshing floor and to gather the wheat into his granary; but the chaff he will burn with unquenchable fire."
3:21 Now when all the people were baptized, and when Jesus also had been baptized and was praying, the heaven was opened,
3:22 and the Holy Spirit descended upon him in bodily form like a dove. And a voice came from heaven, "You are my Son, the Beloved; with you I am well pleased."
Several years ago, I read a Bible commentary that said that we are under no obligation to be baptised. It seems the author did not know his New Testament very well, because there are many references to baptism therein.
If Jesus was baptised, should we not follow His holy example?
In closing, a warning about baptism follows. Child baptism is very important. I know a number of people who returned to the Church in their later years. They raised families while they were not attending church.
Those who did not have their children baptised deeply regretted it.
Those unbaptised children did not want to be christened in their adulthood.
Not one is a believer, either.
I'm not saying that baptism is salvific in and of itself, but it is an important first step in belonging to a church community and, more importantly, is one of the two universally agreed upon Sacraments.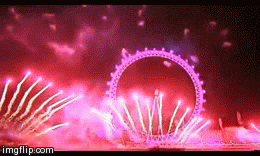 Happy New Year to all my readers!
May 2019 be a year of blessings, comfort, health and prosperity!
On a serious note, traditionally, January 1 is the feast of the Circumcision and Naming of Christ Jesus, about which you can read more below:
January 1 – Feast of the Circumcision of Christ (2010)
New Year's Day: the Circumcision — and Naming — of Christ Jesus
The stained glass window at left, depicting our Lord's circumcision, is probably the only one of its kind in existence. It was originally made in the mid-15th century for the Crutched Friars in Cologne, Germany, and is now displayed in the Cloisters Museum in Manhattan. You can read more about it below:
New Year's greetings — and the Feast of the Circumcision
It is always interesting to contemplate how closely the Holy Family obeyed Jewish laws and traditions. Surely, given that Jesus is Messiah, they did not need to, but they did — because they loved God and they wanted to obey Him.
The greatest sign of obedience was the Crucifixion, the ultimate, all-sufficient sacrifice that Jesus made for our sins.
For all the 'fun' we might be having at this time, may we be always mindful of our all-loving Creator who sent His Only Begotten Son to us to humble Himself as Saviour and Redeemer.
The content of Advent sermons can be difficult for today's pewsitter to accept — provided the clergyman (or woman) giving the sermon is true to the Bible.
For example, this year — Year C — the First Sunday of Advent gives us Luke's account of Jesus's words on His Second Coming. I was really looking forward to going to Sunday worship to hear about that.
But, no. Instead, we heard about the Creation Story in Genesis juxtaposed with John 1, the arrival of the Light of the World — the usual Christmas Day reading. The young ordained Anglican priest told us — a group of oldsters — that God really loves humanity, and we have nothing to worry about from Him. As we are all long in the tooth, we remember fire and brimstone sermons.
My takeaways from the old days were, 'God loves humanity — His creation, made in His image — but He hates sin'. The Bible is all about this message, from cover to cover.
Advent readings follow a sequence for a reason. The sermons are supposed to match each Sunday's theme, intended to get us to repent — 'turn around' — from our worldly ways before Christmas.
Therefore, it was a relief to read two reflections for Gaudete Sunday, the Third Week of Advent, from fellow Anglicans: an Episcopalian and an Anglican priest.
My reader undergroundpewster, the author of Not Another Episcopal Church Blog, wrote his reflections of John the Baptist's message to his numerous and diverse followers (Luke 3:7-18). Although Gaudete Sunday is one of joy, John the Baptist called his followers 'you brood of vipers', warning them of 'the wrath to come' if they did not repent. And, he said of Jesus:
His winnowing-fork is in his hand, to clear his threshing-floor and to gather the wheat into his granary; but the chaff he will burn with unquenchable fire.
Undergroundpewster wrote (emphasis in the original):
Good news like, "but the chaff he will burn with unquenchable fire."
Hmm…
With good news like that, who needs bad news?
Then he directed us to an excellent sermon at Crossway by Pastor Paul David Tripp, which explains why Jesus is the Good News (an excerpt follows, emphases mine).
It is all about humanity's sins (bad news) for which Jesus sacrificed Himself in a once and perfect oblation on the Cross (Good News). Emphases mine below:
Sure, you can run from a bad relationship, you can quit a bad job, you can move from a dangerous neighborhood, and you can leave a dysfunctional church, but you have no ability whatsoever to escape yourself. You and I simply have no ability to rescue ourselves from the greatest danger in our lives. This means that without the birth of Jesus, we are doomed to be destroyed by the danger that lurks inside us from the moment of our first breath.
You don't need to look far in the Bible to know what this danger is. Its stain is on every page of Scripture. Romans 3:23 exposes this danger with a few simple words: 'all have sinned and fall short of the glory of God.' Sin is the bad news of the Christmas story. Jesus didn't come to earth to do a preaching tour or to hang out with us for a while; he came on a radical mission of moral rescue. 
He came to rescue us because he knew that we couldn't rescue ourselves. He knew that sin separates us from God and leaves us guilty before him. He knew that sin makes us active enemies against God, and what he says is good, right, and true. He knew that sin blinds us to the gravity of our condition and our dire need for help. He knew that sin causes us to replace worship of God with an unending catalog of created things that capture the deepest allegiances of our hearts. He knew that sin renders all of us unable to live as we were designed to live. And he knew that sin was the final terminal disease that, without help, would kill us all.
The Revd Paul David Tripp holds a DMin from the well regarded Westminster Theological Seminary in Philadelphia. Sermons from Reformed — Calvinist — pastors are always useful in reminding us why we need to repent: so that we might share eternal life with God and His Son Jesus Christ.
So, going back to the sermon at my church, yes, God loves humanity, but God really hates the sins that humans commit because of Original Sin. We cannot help ourselves, as the Bible tells us. Therefore, it is misleading for a young cleric to say, 'God loves humans — nothing to worry about, folks'.
The second helpful sermon comes from an Anglican vicar in England, The Revd Vic Van Den Bergh, author of Vic the Vicar! Vic also had a post on the meaning of Luke 3:7-18, which puts repentance into perspective. Vic addresses his thoughts to present-day Christians, who are, after all, supposed to walking in Christ's ways.
Excerpts follow:
Are we producing fruit 'in keeping with our repentance'? Does the gratitude for our salvation have any substance in the way we live or do we think that attending church, wearing a cross (fish), and dropping money in the offering makes us fit for heaven?
Do you think the crowds were asking themselves how much bad stuff they were laying up alongside, or instead of, the treasures they should have been storing up in heaven?  Yet this is what John was calling them to focus on. John was calling them (and us) to look at the ways they (we) can raise their game and live differently …
He didn't tell anyone that God wanted them to be happy doing what they saw as fit and right to do (regardless of what the Bible might teach). He didn't tell them to give more money – because God doesn't want your money, He wants your hearts and lives filled with love and generosity in things, actions, and in spirit.
He told the people before him to live a godly and righteous life in the things and the places they were returning to after the show – and that is exactly what the prophecy of Malachi some four hundred years before called the people to do. And they didn't and so, with the arrival about to be made public, John is trying to get the people to get their lives in order so they look at least a little bit presentable. This is not a harsh rebuttal but an act of generosity for it's giving those hearing his words the chance to turn around (that's a clever use of 'repent' innit?) – and this is what we are also doing when we encourage people to change their lives before it's too late.
Living our lives well, looking and sounding and acting like Jesus, in the world is one of the most important witnesses we can make to our being people of faith. You don't need a dog collar or a title or a medal – you need to exhibit the generous heart of God and that needs a cross – and gratitude, rejoicing in the freedom from sin and reconciliation with the godhead that that brings. Here we find the fruits of gladness become made real in our generous and right living. It's so simple really, isn't it?
He explains why even such a harsh message should bring us joy on Gaudete Sunday (December 16):
… rejoicing is the natural response to the fact that God has taken away the punishment of his people and has 'turned back' their enemy. The reality in the words of Zephaniah given some time around 620 BC is the same reality that Jesus' death on the cross brings for the Christian too. Jesus' death brings defeat for our enemy (satan) and he (Jesus) bears in His body the punishment for us. He takes our place. What love. What generosity to pay a bill that wasn't His to be paying! Jesus is the mighty warrior who saves; them one who no longer rebukes but rejoices over us with songs of deliverance.
And the Apostle Paul gets into the act with his letter to the church in Phillipi, a communication which I think affirms all we have here, for when he says, "Rejoice in the Lord always. I will say it again: Rejoice," he is nodding towards the fact that to rejoice is a choice of attitude. It is the expression of our gratitude for all God has given and done for us …
Let us bear this message in mind as we celebrate Christmas with friends and family.
Regardless of desirable gifts and sumptuous feasts coming up on Tuesday, one thing should stay in our minds as we contemplate the Christ Child in the crib: Jesus is our eternal Lord and Saviour, who paid the bill 'that wasn't His to be paying!' Rejoice!

Before we get too far into Advent and Sunday School comes to a close until the New Year, I would like to point out that candy canes can be a useful teaching tool in telling the Nativity story.
The secular assault on Christmas might have lessened somewhat since President Trump was elected to office, however, there are probably a number of state schools in the US that forbid anything that even hints at the religious, e.g. candy canes and Christmas bell sugar cookies. A 2009 article from American Thinker, 'Criminalizing Christmas Cookies, Candy Canes and Crèches', has probably aged well. Please do read it.
So, it would seem that some children are left with learning about the Nativity story at home or in Sunday School. Enter the candy cane. Enterprising mothers and Sunday School teachers might like to make a meringue version for children.
One of my readers writes from the perspective of her golden retriever, Brodie. In 2016, she posted on the ever-popular candy cane:
and by the way here's the history of the beloved 'J' shape like a shepherds crook…so the back story of the candy cane is spiritual and came in celebration of the nativity.
The link, on WhyChristmas?, explores the legend, history and symbolism behind this sweet December treat. There's a lovely bit in the third paragraph for Sunday School teachers and Christian parents (emphases mine below):
A story says that a choirmaster, in 1670, was worried about the children sitting quietly all through the long Christmas nativity service. So he gave them something to eat to keep them quiet! As he wanted to remind them of Christmas, he made them into a 'J' shape like a shepherds crook, to remind them of the shepherds that visited the baby Jesus at the first Christmas. However, the earliest records of 'candy canes' comes from over 200 years later, so the story, although rather nice, probably isn't true!
Sometime around 1900 the red stripes were added and they were flavored with peppermint or wintergreen.
Sometimes other Christian meanings are giving to the parts of the canes. The 'J' can also mean Jesus. The white of the cane can represent the purity of Jesus Christ and the red stripes are for the blood he shed when he died on the cross. The peppermint flavor can represent the hyssop plant that was used for purifying in the Bible.
So, although this symbolism is not a fact about the candy cane, it can be used to tell a child about the Nativity.
NoelNoelNoel elaborates on the religious symbolism sometimes associated with the candy cane:
Many people have given religious meaning to the shape and form of the candy cane. It is said that its shape is like the letter "J" in Jesus' name. It is also in the shape of the shepherds' crook, symbolic of how Jesus, like the "Good Shepherd" watches over his children like little lambs. It is a hard candy, solid like a "rock", the foundation of the Church. The flavor of peppermint is similar to another member of the mint family, hyssop. In the Old Testament hyssop was used for purification and sacrifice, and this is said to symbolize the purity of Jesus and the sacrifice he made.
Some say the white of the candy cane represents the purity of Jesus and his virgin birth. The bold red stripe represents God's love. The three fine stripes are said by some to represent the Holy Trinity: the Father, the Son, and the Holy Spirit. Others say they represent the blood spilled at the beating Jesus received at the hands of the Roman soldiers.
Angie from Chocolate Candy Mall posted a story about the candy cane legend of the choirmaster and included a religious poem, perfect for children:
Look at the Candy Cane
What do you see?
Stripes that are red
Like the blood shed for me
White is for my Savior
Who's sinless and pure!
"J" is for Jesus,
My Lord, that's for sure!
Turn it around
And a staff you will see
Jesus my shepherd
Was born for Me!
Angie says:
In spite of the fact that the legend is more like folklore, the candy cane can be used in a beautiful way to represent the love and sacrifice of Our Lord Jesus Christ …
Short and sweet, isn't it? Okay, back to the Legend of the Candy Cane story – Whether or not this tale is the true candy cane meaning, it presents us as believers with a simple opportunity to share a little bit of the Gospel story with those we meet during the Christmas season.
May the Lord bless you as you share your faith in Christ with others!
Let us now look at how the candy cane probably developed throughout history. They were likely to have been white sugary sticks in the 1800s, as NoelNoelNoel explains:
The use of candy canes on Christmas trees made its way to America by the 1800's, however during this time they were still pure white.
In the United States during that time, Today I Found Out tells us that candy canes were part of Christmas tree decorations:
the first known candy cane that popped up in America was also supposedly thanks to a German immigrant, August Imgard, who used the candy cane for this purpose- decorating a Christmas tree in his home in Wooster, Ohio.
If he made crooks, he would have had to be very careful. Crooks became widespread only in the 20th century, for reasons stated below.
Therefore, I will work on the assumption that most of what appeared in this era were straight, white, sticks — possibly, although not always, flavoured with peppermint or wintergreen.
Old Christmas cards provide evidence of what shape and colour the peppermint sticks were. The familiar stripes did not appear until the 20th century:
Evidence, such as Christmas cards from the late 19th century, seems to indicate people were still going with the all-white candy cane at this point. Then in the early 20th century there started to be many instances of candy canes showing up on Christmas cards with red stripes.
Given candy canes were used as much for decoration as eating at this time, it's not surprising that somebody got the bright idea to put a colorful stripe on them. It should also be noted that a little over a half century or so before stripes were known to be added to candy canes, there is a reference of white peppermint candy sticks with colored stripes added.
WhyChristmas? says that the candy cane we know today came about around 1920 when:
Bob McCormack, from Georgia, USA, started making canes for his friends and family. They became more and more popular and he started his own business called Bob's Candies.
Today I Found Out has more about the stripes:
… who first got that idea to make striped candy canes is still a mystery. Some say it was candy maker Bob McCormack in the 1920s. McCormick's company by the late 1950s would become one of the world's largest peppermint candy cane producers, selling about a half a million candy canes per day at their peak. But it may well be that McCormick simply popularized the striping practice, rather than invented it. One thing is for sure, this idea spread like a wildfire and soon a red stripe on a candy cane was near universal, as was peppermint flavoring …
As for the crook:
the cane had to be manually bent when it was still warm/soft coming off the assembly line, usually using a wooden mold or the like.
This proved to be problematic for Bob McCormack on the production line:
McCormack was having trouble at the time because about 22% of the candy canes produced by Bob and his crew were ending up in the trash as they broke during the bending process.
Fortunately, the good Lord blessed McCormack with a splendid brother-in-law. Not only was he a Catholic priest, he was also an inventor. WhyChristmas? says:
Bob McCormack's brother-in-law, Gregory Harding Keller, who was a Catholic priest, invented the 'Keller Machine' that made turning straight candy sticks into curved candy canes automatically!
Today I Found Out adds:
Keller's machine automated this process and shortly thereafter was perfected by Dick Driskell and Jimmy Spratling, both of which worked for Bob McCormack. This made it so the candy canes came out perfect nearly every time.
WhyChristmas? says:
In 2005, Bob's Candies was bought by Farley and Sathers but they still make candy canes!
So, there you have the story behind candy canes, with a Christian twist.
If anyone has used the candy cane in a Sunday School lesson, please feel free to share your experience below!
What follows are the readings for the Twentieth Sunday after Pentecost, October 7, 2018.
These are for Year B in the three-year Lectionary cycle.
There are two sets of first readings and Psalms. I have given the second selections blue subheadings below. Emphases mine throughout.
Outside of the first reading and Psalm with the green subheads, today's themes are largely about God's creation, women and marriage.
First reading
Here is the introduction to Job and God's wager with Satan. In the end, God turned Satan's purposes to His own good purposes.
Job 1:1, 2:1-10
1:1 There was once a man in the land of Uz whose name was Job. That man was blameless and upright, one who feared God and turned away from evil.
2:1 One day the heavenly beings came to present themselves before the LORD, and Satan also came among them to present himself before the LORD.
2:2 The LORD said to Satan, "Where have you come from?" Satan answered the LORD, "From going to and fro on the earth, and from walking up and down on it."
2:3 The LORD said to Satan, "Have you considered my servant Job? There is no one like him on the earth, a blameless and upright man who fears God and turns away from evil. He still persists in his integrity, although you incited me against him, to destroy him for no reason."
2:4 Then Satan answered the LORD, "Skin for skin! All that people have they will give to save their lives.
2:5 But stretch out your hand now and touch his bone and his flesh, and he will curse you to your face."
2:6 The LORD said to Satan, "Very well, he is in your power; only spare his life."
2:7 So Satan went out from the presence of the LORD, and inflicted loathsome sores on Job from the sole of his foot to the crown of his head.
2:8 Job took a potsherd with which to scrape himself, and sat among the ashes.
2:9 Then his wife said to him, "Do you still persist in your integrity? Curse God, and die."
2:10 But he said to her, "You speak as any foolish woman would speak. Shall we receive the good at the hand of God, and not receive the bad?" In all this Job did not sin with his lips.
Psalm
The words of the Psalm no doubt are no doubt similar to what Job said and believed at the end of his trials.
Psalm 26
26:1 Vindicate me, O LORD, for I have walked in my integrity, and I have trusted in the LORD without wavering.
26:2 Prove me, O LORD, and try me; test my heart and mind.
26:3 For your steadfast love is before my eyes, and I walk in faithfulness to you.
26:4 I do not sit with the worthless, nor do I consort with hypocrites;
26:5 I hate the company of evildoers, and will not sit with the wicked.
26:6 I wash my hands in innocence, and go around your altar, O LORD,
26:7 singing aloud a song of thanksgiving, and telling all your wondrous deeds.
26:8 O LORD, I love the house in which you dwell, and the place where your glory abides.
26:9 Do not sweep me away with sinners, nor my life with the bloodthirsty,
26:10 those in whose hands are evil devices, and whose right hands are full of bribes.
26:11 But as for me, I walk in my integrity; redeem me, and be gracious to me.
26:12 My foot stands on level ground; in the great congregation I will bless the LORD.
First reading
This is a beautiful description of God's creation of woman and His plan for both sexes: a lifelong and faithful union between one man and one woman.
Genesis 2:18-24
2:18 Then the LORD God said, "It is not good that the man should be alone; I will make him a helper as his partner."
2:19 So out of the ground the LORD God formed every animal of the field and every bird of the air, and brought them to the man to see what he would call them; and whatever the man called every living creature, that was its name.
2:20 The man gave names to all cattle, and to the birds of the air, and to every animal of the field; but for the man there was not found a helper as his partner.
2:21 So the LORD God caused a deep sleep to fall upon the man, and he slept; then he took one of his ribs and closed up its place with flesh.
2:22 And the rib that the LORD God had taken from the man he made into a woman and brought her to the man.
2:23 Then the man said, "This at last is bone of my bones and flesh of my flesh; this one shall be called Woman, for out of Man this one was taken."
2:24 Therefore a man leaves his father and his mother and clings to his wife, and they become one flesh.
Psalm
The Psalm discusses the wonder of God's creation and how He meticulously cares for it — especially humans.
Psalm 8
8:1 O LORD, our Sovereign, how majestic is your name in all the earth! You have set your glory above the heavens.
8:2 Out of the mouths of babes and infants you have founded a bulwark because of your foes, to silence the enemy and the avenger.
8:3 When I look at your heavens, the work of your fingers, the moon and the stars that you have established;
8:4 what are human beings that you are mindful of them, mortals that you care for them?
8:5 Yet you have made them a little lower than God, and crowned them with glory and honor.
8:6 You have given them dominion over the works of your hands; you have put all things under their feet,
8:7 all sheep and oxen, and also the beasts of the field,
8:8 the birds of the air, and the fish of the sea, whatever passes along the paths of the seas.
8:9 O LORD, our Sovereign, how majestic is your name in all the earth!
Epistle
The Epistle comes from Hebrews, a letter that explains to the Jews that Christ is the Messiah. Here we find an explanation of Jesus's role in coming to Earth as well as a reference to Psalm 8:4-5 above.
Hebrews 1:1-4, 2:5-12
1:1 Long ago God spoke to our ancestors in many and various ways by the prophets,
1:2 but in these last days he has spoken to us by a Son, whom he appointed heir of all things, through whom he also created the worlds.
1:3 He is the reflection of God's glory and the exact imprint of God's very being, and he sustains all things by his powerful word. When he had made purification for sins, he sat down at the right hand of the Majesty on high,
1:4 having become as much superior to angels as the name he has inherited is more excellent than theirs.
2:5 Now God did not subject the coming world, about which we are speaking, to angels.
2:6 But someone has testified somewhere, "What are human beings that you are mindful of them, or mortals, that you care for them?
2:7 You have made them for a little while lower than the angels; you have crowned them with glory and honor,
2:8 subjecting all things under their feet." Now in subjecting all things to them, God left nothing outside their control. As it is, we do not yet see everything in subjection to them,
2:9 but we do see Jesus, who for a little while was made lower than the angels, now crowned with glory and honor because of the suffering of death, so that by the grace of God he might taste death for everyone.
2:10 It was fitting that God, for whom and through whom all things exist, in bringing many children to glory, should make the pioneer of their salvation perfect through sufferings.
2:11 For the one who sanctifies and those who are sanctified all have one Father. For this reason Jesus is not ashamed to call them brothers and sisters,
2:12 saying, "I will proclaim your name to my brothers and sisters, in the midst of the congregation I will praise you."
Gospel
Readings from Mark continue. Jesus delivers a discourse on marriage and divorce to the Pharisees. He points out that some people are too hard-hearted to sustain marriage and, so, must divorce. Remarriage, He says, constitutes adultery. This view of a lifelong, faithful union ties in nicely with the reading from Genesis, as He cites Genesis 2:24. Jesus then turns to bless the innocent, guileless children present.
Mark 10:2-16
10:2 Some Pharisees came, and to test him they asked, "Is it lawful for a man to divorce his wife?"
10:3 He answered them, "What did Moses command you?"
10:4 They said, "Moses allowed a man to write a certificate of dismissal and to divorce her."
10:5 But Jesus said to them, "Because of your hardness of heart he wrote this commandment for you.
10:6 But from the beginning of creation, 'God made them male and female.'
10:7 'For this reason a man shall leave his father and mother and be joined to his wife,
10:8 and the two shall become one flesh.' So they are no longer two, but one flesh.
10:9 Therefore what God has joined together, let no one separate."
10:10 Then in the house the disciples asked him again about this matter.
10:11 He said to them, "Whoever divorces his wife and marries another commits adultery against her;
10:12 and if she divorces her husband and marries another, she commits adultery."
10:13 People were bringing little children to him in order that he might touch them; and the disciples spoke sternly to them.
10:14 But when Jesus saw this, he was indignant and said to them, "Let the little children come to me; do not stop them; for it is to such as these that the kingdom of God belongs.
10:15 Truly I tell you, whoever does not receive the kingdom of God as a little child will never enter it."
10:16 And he took them up in his arms, laid his hands on them, and blessed them.
There was a time, not so many decades ago, when even secular families frowned upon divorce. These days, no one thinks twice about it. The message of the readings from Genesis and Mark is to be careful about whom we marry.
Marriage is a lifelong commitment. Adam had it easy. Eve came out of his rib.
The John MacArthur sermon I cited for my post on Acts 20:7-12 has some interesting information about rituals in the early years of the Church.
Excerpts follow, emphases mine.
Worshipping on the Lord's Day
MacArthur explains that the Lord's Day — Sunday — became the day of Christian public worship to commemorate Christ's Resurrection:
First of all, when did they come together? The first day of the week. Now that became the meeting time for the Church. You say, "Didn't they meet every day?" Sure they did. They met, from Acts 2, "Daily, from house to house." And listen. Christianity is not a one day a week thing, is it? It's an everyday thing. And that little church, wherever it was, in whatever little town, those Christians were together usually during the week. There were Bible studies in home. They were breaking bread in homes. They were sharing the Lord's table, perhaps, in home. So it was not uncommon for the Church to meet on a daily basis in its early years.
But together, the church came on the first day of the week. And you say, "Why did they do that?" Well, you go back to John 20, just to refresh your memory. Verse 19. This was immediately after the Resurrection, "The same day, at evening, being the first day of the week." Do you know when the first day of the week started in the Jewish calendar? Saturday night, right? After the sun went down, the Sabbath ended. The days were counted from sunset to sunset. And so it was on Saturday night, literally, but it was the first day of the week. So then it was Sunday.
We don't prefer to call it Sunday. It's all right if you want to call it Sunday, but that represents the sun god. But that's okay, because there is no sun god anyway, so you can call it Sunday without feeling bad. But I prefer to call it the Lord's Day. That's Revelation 1:10. John says, "I was in the Spirit on the Lord's Day." That's why in your bulletin you'll find that we call it the Lord's Day.
Now they met together here in John 20:19 on the first day of the week, and who appeared to them? Jesus did. Eight days later, verse 26 says, "The next time the first day of the week came, they were meeting together, and the Lord appeared." Well, you see what happened? They were together on the first day. That was Resurrection, commemoration day. The Lord appeared both times, so He had risen on the first day, appeared on the first day, appeared again on the first day, and they just took the first day and ran with it. That became Resurrection Day, the Lord's Day.
And so the early Church celebrated its fellowship and its worship and its teaching together on Sunday. And let me hasten to add that I think such meeting together of the Church is strictly important. In Hebrews 10:25 it says, "Forsake not the assembling of yourselves together as the manner of some is, and much the more as you see the day approaching." That means you ought to come together with the believers and not forsake that.
Now notice that it is not the Sabbath Day anymore. Sunday is not the Sabbath. You hear people talk about going to church on the Sabbath. This is not the Sabbath. The Sabbath was yesterday. And the Sabbath is a dead issue, friends.
You know, I was on the radio in Honolulu. They have a talk station, like KABC. It's the number two rated station in Hawaii. And they give three hours Sunday afternoon to a Christian kind of dialogue. And so I was the three-hour answer man on Honolulu radio station, KORL. And it was really interesting just to sit there, you know, and be on the grill with all these people. You know how talk radio goes. You do have that little button, however, you know, that you can just say, "I'm sorry, ma'am." Boing, you know, and it's all over.
But anyway, people called in, and one fellow asked me a question at the very beginning. He said, "What day is the church supposed to meet?" And you know, I didn't realize I was being baited, but I was, apparently, because I went into this long, lengthy answer about the meaning of the Lord's Day and the whole thing and everything. Got all done, and the lines went bananas. And I realized there's a tremendous contingent of Seventh Day Adventists in Honolulu. And all of a sudden, I had opened up Pandora's box, and they couldn't handle the calls, and everything was going, and it was amazing, all the calls that were going on.
Through all of this, I simply maintained, in answering these various questions, that the only way you can allow for the – to worship on Saturday is, one, to ignore the history of the Church; two, to assume that the old covenant is still in vogue; three, to reject the teaching of the Apostle Paul. Well, they didn't take too kindly to all of those junctions, but I supported them by Scripture. In Colossians 2:16, it says, "Let no man therefore condemn you in food -" That is, if you don't eat like Jewish people used to eat. "In drink, or in respect of a Feast Day," if you don't keep the Passover or the Sabbath, "or of the new moon, or of a Sabbath, which are a shadow of things to come." And once the thing comes, you don't need the shadow anymore. So don't let anybody [try to influence] you in those things.
So we went on and on about that. It's clear to me that the Lord's Day historically and biblically became the time when the Church met together. In fact, in 1 Corinthians 16:2, Paul just assumes it. He says, "When you come together on the first day of the week, that's the time to bring your offerings." Right? The Church should meet on the first day. If you want to meet on the Sabbath and you want to buy the Sabbath, then you're going to have to buy the whole old covenant and you're going to be saved by works, and that's what we got into on the radio.
And I finally just turned the tables and I asked the question, I said, "Well, let me ask you about your doctrine. You've asked me about mine." So I said to some guy who was giving me this long argument, I said, "Why is it that you say that the only covenant people are the ones who worship on the Sabbath, and that the mark of the beast is on everybody who worships on Sunday? That's in your theology." And there was a long silence. And then he admitted that that was true, that the mark of the beast is on those who worship on Sunday. And ultimately, what they were saying was you're saved by works, keeping the whole covenant. Obeying the law. And we got into all kinds of legalism, and it became a tremendous thing because I'm so fresh in Galatians that, you know –
You know, the Lord has a way of just arranging things. Somebody must have thought, "Man, he's got all that stuff down, you know?" That's why it's good to study the Word of God. You know, I've found that in my life. You study a certain passage, and the Lord will give you opportunity to use it.
The Church met then on the Lord's Day, and at the beginning, they met on a daily basis, and pretty soon it became a kind of thing where they would continue to meet in small groups, in homes. But on the time that the Lord's Day came around, the first day of the week, they would congregate together [e]n mass[e]. I don't believe for a minute that the Church is just to be little groups scattered all over town. I think the Church is to come together.
Worshipping as a congregation
The earliest Christians eventually had to leave the synagogue environment and worship in people's houses. Then, congregations grew to the point where churches were built. It is important that believers come together to worship publicly:
I don't believe for a minute that the Church is just to be little groups scattered all over town. I think the Church is to come together.
Now where did the Early Church meet? Well, look here. It says in verse 8 they met in an upper chamber. They met everywhere. First, they met in the temple, didn't they? And you imagine how popular that was. Boy, that must have been interesting. And then after that, they started meeting in synagogues. You know, Paul would go to a town. A bunch of people would get saved in the synagogue, and they'd keep coming to the synagogue and having their meetings there.
But eventually, it just didn't work in the temple and it just didn't work in the synagogue, and so they began to pull out and establish their own Christian assemblies. And the natural place to go, first of all, was to homes. Right? So the Church began in homes. And they must have been some very substantial homes. Some very large homes, to accommodate the many Christians that existed in those early years.
By the – oh, I'd say between the middle and the end of the second century, they began to build their own buildings to accommodate all of the Christians. But here, they were still meeting in an upper room, in a home. And when Paul wrote Colossians 4:15, he referred to the Church in the home. When he wrote Romans 16:5 and 1 Corinthians 16:19, he referred to the Church in the home, Aquila and Priscilla and Philemon too, refers to the Church that met in the home. And so there was a very common occurrence in the Early Church, and that was to meet in homes. And then later on, buildings were built.
Just all of that to say this. It's important for the Church to come together someplace. We cannot exist in isolation, can we? We need the fellowship, the unity of the body. And so this little pattern here that we see gives us an example of how the Early Church met. On the first day of the week, verse 7, "When the disciples came together to break bread, Paul preached unto them, ready to depart the next day, and continued to speak until midnight, and there were many lights in the upper chamber, where they were gathered together."
The love feast
MacArthur explains, scripturally, how the love feast came into being and how it disappeared. Centuries later, with the Reformation, Pietist communities in various countries revived it, and certain Christian sects still hold a love feast of some sort today, even if it involves only a non-alcoholic beverage and a piece of cake.
MacArthur doesn't go into the revival of the love feast, however, he tells us that Paul told the Corinthians not to hold any more, because they were being selfish about the dishes they brought to the love feast:
You say, "What was the love feast?" Well, the love feast was like a potluck meal, and it was for the purpose of sharing. You had – one of the very basic things of the Christian Church is fellowship, isn't it? And love. And so the poor people would come, and they couldn't bring anything, and the people who could would bring enough for the poor people, and they would all share as an expression of love. It was a beautiful sharing. The common meal. And it was followed immediately by the breaking of bread and the celebration of the Lord's Day. This was the breaking of bread for the Early Church. The agape love feast and communion.
You know, it's a sad thing to think about, but the agape love feast kind of faded from the scene. You know why? Paul wrote 1 Corinthians. Do you know what he said to them in chapter 11? He said, "You really messed up the love feast." 1 Corinthians 11. Let me just read you a couple of verses. And this is what happened to the love feast. It just deteriorated. He says in verse 20, 1 Corinthians 11, "When you come together therefore into one place, this is not the Lord's Supper which you eat." In other words, "You think you're coming together for the Lord's Supper, but you're not. You polluted it. It isn't His supper." "For in eating, everyone takes before the other his own supper."
Can you imagine going to a potluck and have everybody sit in their own corner and eat their own potluck? It's what was happening. And some of the hungry people who had nothing were coming, and they were going away hungry. And so he says, "One is hungry and another is drunk." In other words, the people who come and have nothing get nothing. The people who come and have a lot overindulge.
He says, and I think this is important. He says, "Don't you have houses to eat and drink in?" If that's all you're going to do, go home. "Or despise you the Church of God and shame them that have not? What shall I say to you? Shall I praise you in this? I praise you not. You have literally despised the unity of the Church." And so that's what happened, and the whole beautiful commonness of the love feast just faded historically.
Communion
MacArthur takes issue with the way Holy Communion has evolved over the centuries:
… communion also got hit in history. The Catholic Church moved in, and when the Catholic Church dominated the world, before the Reformation, communion stopped being a natural, informal, warm sharing together in the memory of Christ, and it became a mystical priestly ceremony that's now continuing to go on, known as the mass. And somehow, Protestantism sprang out of that, and we got a little closer to the truth, but I'm not sure we're there yet. We still think of communion as something that's performed by a whole lot of ministers, and it has to be done with little silver trays and little – and walking up and down aisles, and organs playing. And I think that's wrong, too. I think that's one way to do it, but I think communion is something we all ought to do much more frequently than we do.
Often people will say, "You know, John, I'd like to participate in communion, but I can't come on Wednesday nights." That's no excuse. That's no excuse.
Communion at home
I'm still digesting MacArthur's suggestion for home Communion, which follows on from people saying they're unable to attend his church's Communion service, but then I come from a theological background wherein a Real Presence is part of consecrated bread and wine.
For MacArthur, Communion seems to be a symbol of the Last Supper, therefore, he says to hold one's own Communion ceremonies at home:
You can have communion any time you want. The best place I think to teach your children communion is in your home. Teach them the meaning of breaking of bread. You know, some people just go crazy when you talk like this, because they say, "Only ordained ministers can do that." You can't find that in the Bible. You can share around the Lord's Table any time you want, and you should. Jesus said, "Do this until I come, and do it with you in the kingdom." It's your responsibility.
There are plenty of occasions. You know, can you imagine when you get together – have you ever gotten together with other Christians and gone home after evening and said, "What a wasted evening. We could have talked about the Lord, and all we did was fool around and talk about Aunt Mary and Mrs. So and So, and how we don't like this guy and this girl." Have you ever done that? Sure. And you had a whole _____ thing. How about if you came together three or four couples, and just started out by breaking bread. I think that might change the pattern of your evening. It might even change where you go after you got done, or what you talk about, for sure.
And so I think we need to remember that this is part of the Early Church. It was a common and easy and a natural and a flowing thing, right out of the life that they had and their love for the Lord Jesus Christ. It's just what they did when they came together. And that's the way it should be with us. But unfortunately, I think we've been victimized by those who have told us that all of these things are to be performed in some kind of a formal, ritualistic manner as well.
Then he says that, along with this, comes edifying, instructive conversation. That I can get on board with:
But the disciples came together to break bread, and here's the second thing that I want you to notice about the time they met together. Paul preached unto them. They came together for teaching. Whenever the Early Church came together, this was primarily the purpose. Sometimes it was to break bread, and there is no command here as to how frequently. It's just to be done often. And this time when they came together, they did that. But Paul preached unto them. This became the priority when they met, was preaching and teaching. And the word preaching here is not to preach the Gospel. You don't need to preach the Gospel at a service of breaking of bread, because everybody's already a Christian.
Paul taught them, and the word preaching here has to do with dialogue. He answered questions, and there was feedback, and he shared with them. Teaching. That was the priority. The Apostles had earlier said, "We will give ourselves continually to prayer and the ministry of the Word," Acts 6:4. And Acts 6:7 says, "And the Word multiplied and the Church multiplied." It says the same thing in Acts 12:24 and Acts 19:20. "The Word of God grew and prevailed." This is the priority.
Interesting, to say the least.
Agree or disagree, it's food for thought, especially for those who consider themselves Christians but who no longer attend church because they find many of today's churches lacking in solemnity and teaching.
That said, an effort should be made to find a good congregation or a good service that you feel comfortable with. Attend now and again to make it a regular habit.
What follows are the readings for the Tenth Sunday after Pentecost, July 29, 2018.
These are for Year B in the three-year Lectionary cycle.
There are two sets of first readings, each with an accompanying Psalm from which the celebrant can choose. I have given the second selection blue subheadings below. Emphases mine throughout.
First reading
While David sent his troops out to battle against the Ammonites, he remained in Jerusalem in the lap of luxury. This idleness brought him into serious sin through sleeping with Uriah the Hittite's wife Bathsheba. She became pregnant. Uriah returned at David's request. David encouraged Uriah to go home to Bathsheba, so that it would appear that he had impregnated her. Uriah, being loyal to God and to his mission, refused to go. David got Uriah drunk, but, still, he refused to go home. David sent Uriah to deliver a letter to Joab, leading the battle against the Ammonites, to put Uriah in the front line so that he would be killed. Otherwise, in time, Uriah would have figured out the David was the father of Bathsheba's child. Uriah's death is recorded later in the chapter.
Adultery is dangerous business.
2 Samuel 11:1-15
11:1 In the spring of the year, the time when kings go out to battle, David sent Joab with his officers and all Israel with him; they ravaged the Ammonites, and besieged Rabbah. But David remained at Jerusalem.
11:2 It happened, late one afternoon, when David rose from his couch and was walking about on the roof of the king's house, that he saw from the roof a woman bathing; the woman was very beautiful.
11:3 David sent someone to inquire about the woman. It was reported, "This is Bathsheba daughter of Eliam, the wife of Uriah the Hittite."
11:4 So David sent messengers to get her, and she came to him, and he lay with her. (Now she was purifying herself after her period.) Then she returned to her house.
11:5 The woman conceived; and she sent and told David, "I am pregnant."
11:6 So David sent word to Joab, "Send me Uriah the Hittite." And Joab sent Uriah to David.
11:7 When Uriah came to him, David asked how Joab and the people fared, and how the war was going.
11:8 Then David said to Uriah, "Go down to your house, and wash your feet." Uriah went out of the king's house, and there followed him a present from the king.
11:9 But Uriah slept at the entrance of the king's house with all the servants of his lord, and did not go down to his house.
11:10 When they told David, "Uriah did not go down to his house," David said to Uriah, "You have just come from a journey. Why did you not go down to your house?"
11:11 Uriah said to David, "The ark and Israel and Judah remain in booths; and my lord Joab and the servants of my lord are camping in the open field; shall I then go to my house, to eat and to drink, and to lie with my wife? As you live, and as your soul lives, I will not do such a thing."
11:12 Then David said to Uriah, "Remain here today also, and tomorrow I will send you back." So Uriah remained in Jerusalem that day. On the next day,
11:13 David invited him to eat and drink in his presence and made him drunk; and in the evening he went out to lie on his couch with the servants of his lord, but he did not go down to his house.
11:14 In the morning David wrote a letter to Joab, and sent it by the hand of Uriah.
11:15 In the letter he wrote, "Set Uriah in the forefront of the hardest fighting, and then draw back from him, so that he may be struck down and die."
Psalm
The Psalm warns against foolishness in denying God and also warns against sin. However, God will deliver the righteous.
Psalm 14
14:1 Fools say in their hearts, "There is no God." They are corrupt, they do abominable deeds; there is no one who does good.
14:2 The LORD looks down from heaven on humankind to see if there are any who are wise, who seek after God.
14:3 They have all gone astray, they are all alike perverse; there is no one who does good, no, not one.
14:4 Have they no knowledge, all the evildoers who eat up my people as they eat bread, and do not call upon the LORD?
14:5 There they shall be in great terror, for God is with the company of the righteous.
14:6 You would confound the plans of the poor, but the LORD is their refuge.
14:7 O that deliverance for Israel would come from Zion! When the LORD restores the fortunes of his people, Jacob will rejoice; Israel will be glad.
First reading
This reading goes well with today's Gospel account of the Feeding of the Five Thousand.
Elisha had served three kings and done the Lord's work during a time of divine judgement through famine. The Lord worked through Elisha to keep the people fed during this time. The verses preceding the passage below describe how the prophet made contaminated food clean by adding grain. Today's passage describes how he was able to feed 100 people on small amounts of food — the first fruits of the harvest, meant for the ritual offering — with the result that all felt they had consumed an entire meal, even though there were leftovers, as the Lord had ordained.
This is analogous to Christ's miracle of multiplying loaves and fishes. It also presages the spiritual nourishment we have through Christ Jesus.
2 Kings 4:42-44
4:42 A man came from Baal-shalishah, bringing food from the first fruits to the man of God: twenty loaves of barley and fresh ears of grain in his sack. Elisha said, "Give it to the people and let them eat."
4:43 But his servant said, "How can I set this before a hundred people?" So he repeated, "Give it to the people and let them eat, for thus says the LORD, 'They shall eat and have some left.'"
4:44 He set it before them, they ate, and had some left, according to the word of the LORD.
Psalm
The accompanying Psalm points to God satisfying the needs of His creation through His infinite mercy.
Psalm 145:10-18
145:10 All your works shall give thanks to you, O LORD, and all your faithful shall bless you.
145:11 They shall speak of the glory of your kingdom, and tell of your power,
145:12 to make known to all people your mighty deeds, and the glorious splendor of your kingdom.
145:13 Your kingdom is an everlasting kingdom, and your dominion endures throughout all generations. The LORD is faithful in all his words, and gracious in all his deeds.
145:14 The LORD upholds all who are falling, and raises up all who are bowed down.
145:15 The eyes of all look to you, and you give them their food in due season.
145:16 You open your hand, satisfying the desire of every living thing.
145:17 The LORD is just in all his ways, and kind in all his doings.
145:18 The LORD is near to all who call on him, to all who call on him in truth.
Epistle
Readings continue from Paul's letters to the Ephesians. Here, Paul ends with a prayer to God to keep the Christians in Ephesus strong in their faith in His Son Jesus Christ.
Older translations of verse 14 make this relationship clear, which would have been Paul's objective for the Ephesians:
14 For this cause I bow my knees unto the Father of our Lord Jesus Christ,
Ephesians 3:14-21
3:14 For this reason I bow my knees before the Father,
3:15 from whom every family in heaven and on earth takes its name.
3:16 I pray that, according to the riches of his glory, he may grant that you may be strengthened in your inner being with power through his Spirit,
3:17 and that Christ may dwell in your hearts through faith, as you are being rooted and grounded in love.
3:18 I pray that you may have the power to comprehend, with all the saints, what is the breadth and length and height and depth,
3:19 and to know the love of Christ that surpasses knowledge, so that you may be filled with all the fullness of God.
3:20 Now to him who by the power at work within us is able to accomplish abundantly far more than all we can ask or imagine,
3:21 to him be glory in the church and in Christ Jesus to all generations, forever and ever. Amen.
Gospel
The Gospel readings switch from Mark to John. This is John's account of the Feeding of the Five Thousand, which is Christ's miraculous fulfilment of what God demonstrated through Elisha in the reading from 2 Kings above and the aforementioned verses from Psalm 145.
John 6:1-21
6:1 After this Jesus went to the other side of the Sea of Galilee, also called the Sea of Tiberias.
6:2 A large crowd kept following him, because they saw the signs that he was doing for the sick.
6:3 Jesus went up the mountain and sat down there with his disciples.
6:4 Now the Passover, the festival of the Jews, was near.
6:5 When he looked up and saw a large crowd coming toward him, Jesus said to Philip, "Where are we to buy bread for these people to eat?"
6:6 He said this to test him, for he himself knew what he was going to do.
6:7 Philip answered him, "Six months' wages would not buy enough bread for each of them to get a little."
6:8 One of his disciples, Andrew, Simon Peter's brother, said to him,
6:9 "There is a boy here who has five barley loaves and two fish. But what are they among so many people?"
6:10 Jesus said, "Make the people sit down." Now there was a great deal of grass in the place; so they sat down, about five thousand in all.
6:11 Then Jesus took the loaves, and when he had given thanks, he distributed them to those who were seated; so also the fish, as much as they wanted.
6:12 When they were satisfied, he told his disciples, "Gather up the fragments left over, so that nothing may be lost."
6:13 So they gathered them up, and from the fragments of the five barley loaves, left by those who had eaten, they filled twelve baskets.
6:14 When the people saw the sign that he had done, they began to say, "This is indeed the prophet who is to come into the world."
6:15 When Jesus realized that they were about to come and take him by force to make him king, he withdrew again to the mountain by himself.
6:16 When evening came, his disciples went down to the sea,
6:17 got into a boat, and started across the sea to Capernaum. It was now dark, and Jesus had not yet come to them.
6:18 The sea became rough because a strong wind was blowing.
6:19 When they had rowed about three or four miles, they saw Jesus walking on the sea and coming near the boat, and they were terrified.
6:20 But he said to them, "It is I; do not be afraid."
6:21 Then they wanted to take him into the boat, and immediately the boat reached the land toward which they were going.
This is what happened next, but not many Christians know how Jesus rebuked the people who had followed Him to Capernaum for wanting another miraculous meal.
Instead, He referred to Himself as 'living bread', which will be in next week's Gospel.
He lost many disciples that day (John 6:66) and also mentioned that one of the Twelve would betray Him (John 6:70-71).
Pentecost Sunday this year is May 20.
This is one of the most important feasts in the Church year. The posts below explain why:
Pentecost — the Church's birthday, with gifts from the Holy Spirit
Lutheran reflections on Pentecost
Thoughts on Pentecost: the power of the Holy Spirit
Reflections for Pentecost — a Reformed view
Pentecost Sunday — May 15, 2016 (John MacArthur explains adoption in the ancient world)
What follows are the Lectionary readings for Year B. Emphases mine below.
If the passage from Ezekiel is read, the celebrant must also include the reading from the Book of Acts:
If the passage from Ezekiel is chosen for the First Reading, the passage from Acts is used as the Second Reading.
The reading from Ezekiel is the famous one about the dry bones, used as the basis for the 20th century spiritual 'Dem Bones':
Ezekiel connected dem dry bones, Ezekiel connected dem dry bones, Ezekiel in the Valley of Dry Bones, Now hear the word of the Lord.
This is about the remnant that God brought back to life as the house of Israel:
Ezekiel 37:1-14
37:1 The hand of the LORD came upon me, and he brought me out by the spirit of the LORD and set me down in the middle of a valley; it was full of bones.
37:2 He led me all around them; there were very many lying in the valley, and they were very dry.
37:3 He said to me, "Mortal, can these bones live?" I answered, "O Lord GOD, you know."
37:4 Then he said to me, "Prophesy to these bones, and say to them: O dry bones, hear the word of the LORD.
37:5 Thus says the Lord GOD to these bones: I will cause breath to enter you, and you shall live.
37:6 I will lay sinews on you, and will cause flesh to come upon you, and cover you with skin, and put breath in you, and you shall live; and you shall know that I am the LORD."
37:7 So I prophesied as I had been commanded; and as I prophesied, suddenly there was a noise, a rattling, and the bones came together, bone to its bone.
37:8 I looked, and there were sinews on them, and flesh had come upon them, and skin had covered them; but there was no breath in them.
37:9 Then he said to me, "Prophesy to the breath, prophesy, mortal, and say to the breath: Thus says the Lord GOD: Come from the four winds, O breath, and breathe upon these slain, that they may live."
37:10 I prophesied as he commanded me, and the breath came into them, and they lived, and stood on their feet, a vast multitude.
37:11 Then he said to me, "Mortal, these bones are the whole house of Israel. They say, 'Our bones are dried up, and our hope is lost; we are cut off completely.'
37:12 Therefore prophesy, and say to them, Thus says the Lord GOD: I am going to open your graves, and bring you up from your graves, O my people; and I will bring you back to the land of Israel.
37:13 And you shall know that I am the LORD, when I open your graves, and bring you up from your graves, O my people.
37:14 I will put my spirit within you, and you shall live, and I will place you on your own soil; then you shall know that I, the LORD, have spoken and will act," says the LORD.
The passage from Acts relates the awe of the Holy Spirit's descent at the first Pentecost, which took place during Shavuot, or the Feast of Weeks. (Shavuot is also celebrated this year on May 20.) This explains the presence of so many foreign Jews in Jerusalem:
Acts 2:1-21
2:1 When the day of Pentecost had come, they were all together in one place.
2:2 And suddenly from heaven there came a sound like the rush of a violent wind, and it filled the entire house where they were sitting.
2:3 Divided tongues, as of fire, appeared among them, and a tongue rested on each of them.
2:4 All of them were filled with the Holy Spirit and began to speak in other languages, as the Spirit gave them ability.
2:5 Now there were devout Jews from every nation under heaven living in Jerusalem.
2:6 And at this sound the crowd gathered and was bewildered, because each one heard them speaking in the native language of each.
2:7 Amazed and astonished, they asked, "Are not all these who are speaking Galileans?
2:8 And how is it that we hear, each of us, in our own native language?
2:9 Parthians, Medes, Elamites, and residents of Mesopotamia, Judea and Cappadocia, Pontus and Asia,
2:10 Phrygia and Pamphylia, Egypt and the parts of Libya belonging to Cyrene, and visitors from Rome, both Jews and proselytes,
2:11 Cretans and Arabs–in our own languages we hear them speaking about God's deeds of power."
2:12 All were amazed and perplexed, saying to one another, "What does this mean?"
2:13 But others sneered and said, "They are filled with new wine."
2:14 But Peter, standing with the eleven, raised his voice and addressed them, "Men of Judea and all who live in Jerusalem, let this be known to you, and listen to what I say.
2:15 Indeed, these are not drunk, as you suppose, for it is only nine o'clock in the morning.
2:16 No, this is what was spoken through the prophet Joel:
2:17 'In the last days it will be, God declares, that I will pour out my Spirit upon all flesh, and your sons and your daughters shall prophesy, and your young men shall see visions, and your old men shall dream dreams.
2:18 Even upon my slaves, both men and women, in those days I will pour out my Spirit; and they shall prophesy.
2:19 And I will show portents in the heaven above and signs on the earth below, blood, and fire, and smoky mist.
2:20 The sun shall be turned to darkness and the moon to blood, before the coming of the Lord's great and glorious day.
2:21 Then everyone who calls on the name of the Lord shall be saved.'
The Psalm proclaims God's infinite power and majesty:
Psalm 104:24-34, 35b
104:24 O LORD, how manifold are your works! In wisdom you have made them all; the earth is full of your creatures.
104:25 Yonder is the sea, great and wide, creeping things innumerable are there, living things both small and great.
104:26 There go the ships, and Leviathan that you formed to sport in it.
104:27 These all look to you to give them their food in due season;
104:28 when you give to them, they gather it up; when you open your hand, they are filled with good things.
104:29 When you hide your face, they are dismayed; when you take away their breath, they die and return to their dust.
104:30 When you send forth your spirit, they are created; and you renew the face of the ground.
104:31 May the glory of the LORD endure forever; may the LORD rejoice in his works—
104:32 who looks on the earth and it trembles, who touches the mountains and they smoke.
104:33 I will sing to the LORD as long as I live; I will sing praise to my God while I have being.
104:34 May my meditation be pleasing to him, for I rejoice in the LORD.
104:35b Bless the LORD, O my soul. Praise the LORD!
The Epistle is from one of Paul's letters to the Romans, explaining the importance of the Holy Spirit:
Romans 8:22-27
8:22 We know that the whole creation has been groaning in labor pains until now;
8:23 and not only the creation, but we ourselves, who have the first fruits of the Spirit, groan inwardly while we wait for adoption, the redemption of our bodies.
8:24 For in hope we were saved. Now hope that is seen is not hope. For who hopes for what is seen?
8:25 But if we hope for what we do not see, we wait for it with patience.
8:26 Likewise the Spirit helps us in our weakness; for we do not know how to pray as we ought, but that very Spirit intercedes with sighs too deep for words.
8:27 And God, who searches the heart, knows what is the mind of the Spirit, because the Spirit intercedes for the saints according to the will of God.
The Gospel reading recounts Jesus's explanation of sending the Advocate — the Holy Spirit — to the disciples:
John 15:26-27; 16:4b-15
15:26 "When the Advocate comes, whom I will send to you from the Father, the Spirit of truth who comes from the Father, he will testify on my behalf.
15:27 You also are to testify because you have been with me from the beginning.
16:4b "I did not say these things to you from the beginning, because I was with you.
16:5 But now I am going to him who sent me; yet none of you asks me, 'Where are you going?'
16:6 But because I have said these things to you, sorrow has filled your hearts.
16:7 Nevertheless I tell you the truth: it is to your advantage that I go away, for if I do not go away, the Advocate will not come to you; but if I go, I will send him to you.
16:8 And when he comes, he will prove the world wrong about sin and righteousness and judgment:
16:9 about sin, because they do not believe in me;
16:10 about righteousness, because I am going to the Father and you will see me no longer;
16:11 about judgment, because the ruler of this world has been condemned.
16:12 "I still have many things to say to you, but you cannot bear them now.
16:13 When the Spirit of truth comes, he will guide you into all the truth; for he will not speak on his own, but will speak whatever he hears, and he will declare to you the things that are to come.
16:14 He will glorify me, because he will take what is mine and declare it to you.
16:15 All that the Father has is mine. For this reason I said that he will take what is mine and declare it to you.
Note John 16:8, which is something very important for Christians to remember, hence the significance of the Holy Spirit and the feast of Pentecost.
Incidentally, Eastertide ends with this feast.