You are currently browsing the tag archive for the 'health' tag.
January is a time for many people to cut back on an excess of Christmas food and drink.
In the UK, a popular way to attempt this for one month is through a vegan diet, hence Veganuary.
This year, despite the economic vagaries of coronavirus, meat consumption actually rose:
On March 4, 2021, FarmingUK reported that January sales of red meat and dairy was up compared with the same month last year. In fact, meat sales have risen throughout the pandemic (emphases mine below):
Latest Kantar data shows overall volume sales of red meat were up 15 percent and almost 12 percent for dairy, compared with January 2020.
Red meat and dairy retail sales have seen solid growth since Covid-19 restrictions began last March, with shoppers buying more through retail than pre-Covid.
Over the last quarter, growth across all red meat and dairy has been stronger than overall grocery growth at 10 percent.
Primary red meat volume has seen an 18% increase, with mince driving much of the growth within beef, along with burgers and steaks, but shoppers have also brought traditional roasting joints back to the table.
The seasonal lockdown has also led to more shoppers buying primary red meat, with increased household penetration at 83 percent, Kantar figures show …
Rebecca Miah, AHDB's Strategy Director for beef and lamb, said the red meat and dairy sectors had an excellent start to the New Year.
"[They] reflect how highly valued red meat and dairy are to consumers," she explained.
"While alternatives show growth from a small base, these are mostly complimentary additional purchases driven by interest and variety, rather than a move away from real meat and dairy consumption."
That's great news for our farmers.
Christophe Pelletier, a Canadian who studies food trends, says that increased meat and dairy consumption has also been observed in other countries:
Pelletier retweeted this thread about a University of Kansas study showing that Americans preferred beef to veggie burgers:
On March 3, the university posted an article on the subject, 'Study: consumers favor ground beef over plant-based alternatives'.
An excerpt follows:
Ground beef – offered with 10%, 20% and 30% fat — was strongly preferred for taste and flavor over plant-based alternatives, and less than one-third of the respondents said they would buy the plant-based alternatives in the store or retail settings, according to K-State meat scientist Travis O'Quinn.
"The results are pretty stark," O'Quinn said. "Our three ground beef products were highly desired by consumers. We didn't witness many differences among the three fat levels we offered, but when we compared those to the ground beef alternatives, every one of the alternatives had a tendency to fall out (of favorability with consumers)."
Consumers rated the plant-based alternatives as "extremely dry," according to O'Quinn, and rated those products "very low" for flavor. In one test, only 18% of the consumers said they would be willing to buy the plant-based ground beef alternative.
O'Quinn said the researchers tested ground beef alternatives designed for retail and food service use, and another consisting of a traditional soy protein base.
It's great to read that consumers are voting with their pocketbooks in favour of meat.
For too long now, we have been bombarded with anti-meat propaganda such as this:
The truth is that many people's health has improved because they eat meat:
Perhaps that is why we are being 'nudged' away from it: less money for Big Pharma's coffers.
Instead, we are told that meat harms our health and is responsible for pandemics:
The World Economic Forum (WEF) that meets at Davos every year insists we switch to a plant-based diet. One wonders if the bigwigs at the WEF have a plant-based diet?
The WEF works closely with the UN on food issues.
Smaller farmers are pushed out of the picture in favour of multinationals:
Yet, production of fruit and vegetables is not always kind to the environment. What about avocado production that is harming wildlife in Africa? The tweet about growing avocados is tongue-in-cheek but the effect on elephants and other native species is real:
What about this plastic monstrosity for fruit and veg in Spain? Immigrants from North Africa make up the bulk of the workers:
The Netherlands can do the same more sustainably:
There are better ways of growing crops and rearing meat. They are being implemented right now.
Here is an integrated farm of wheat and cattle. The cattle fertilise the wheat naturally. Some of the grain harvest is for them. The rest is used for consumer foods:
Smaller growers in the US and in France have been adopting this method, too.
I have seen two documentaries over the past couple of years on farming that uses an ecosystem.
One was with an American cheese maker who grows his own crops to feed the cows but also has other farm animals to keep the soil in balance.
Last week, I saw another, featuring a Frenchman who grows vegetables. He, too, has a variety of farm animals, including cows, which achieve the same objective.
And, yes, there are perfectly natural ways to reduce methane from cattle — grass grazing or a seaweed supplement:
Conclusion: the future of agriculture is hardly as bleak as we are told. Farmers are thinking out of the box — and very successfully.
The future of meat is positive — and is here to stay.
Two recent studies on diet show that consumption of animal proteins and fats help young and old alike.
Finland: vegan diet 'remodels metabolism' in young children
A group of researchers conducted a study on vegan diets in small children attending Finnish nurseries:
They published their results in February 2021: 'Vegan diet in young children remodels metabolism and challenges the statuses of essential nutrients'.
There is a lot to read, which is, nonetheless, very interesting.
I will cover only the highlights.
This is the top-line summary (emphases mine below):
Vegan diets are gaining popularity, also in families with young children. However, the effects of strict plant‐based diets on metabolism and micronutrient status of children are unknown. We recruited 40 Finnish children with a median age 3.5 years—vegans, vegetarians, or omnivores from same daycare centers—for a cross‐sectional study. They enjoyed nutritionist‐planned vegan or omnivore meals in daycare, and the full diets were analyzed with questionnaires and food records. Detailed analysis of serum metabolomics and biomarkers indicated vitamin A insufficiency and border‐line sufficient vitamin D in all vegan participants. Their serum total, HDL and LDL cholesterol, essential amino acid, and docosahexaenoic n‐3 fatty acid (DHA) levels were markedly low and primary bile acid biosynthesis, and phospholipid balance was distinct from omnivores. Possible combination of low vitamin A and DHA status raise concern for their visual health. Our evidence indicates that (i) vitamin A and D status of vegan children requires special attention; (ii) dietary recommendations for children cannot be extrapolated from adult vegan studies; and (iii) longitudinal studies on infant‐onset vegan diets are warranted.
More summarised points follow.
On metabolism and vitamin intake:
The children who followed the vegan diet from birth showed a metabolic profile and nutrient status distinct from those of lacto‐ovo‐vegetarians and omnivores, indicating that only relatively little animal source foods are enough to shift the metabolism of children. The main findings in vegan children included very low cholesterol concentrations and modified bile acid metabolism, as well as their markedly low fat‐soluble vitamin status despite their nutrient intakes matching current national recommendations fairly well. Despite of the adequate estimated vitamin A intake, the RBP results of vegan children in our sample indicated insufficient vitamin A status. Their vitamin D levels were low although the samples were taken during and after summer with expectedly high sunlight exposure and vitamin D storage. Our evidence indicates that special attention is needed to ensure adequate status of these important micronutrients for children on a vegan diet.
On cholesterol levels:
The low cholesterol levels resulting from adult vegan diet have mostly been linked to positive cardiovascular health effects (Appleby & Key, 2016; Elorinne et al, 2016), although a recent study also suggested an increased risk for stroke (Tong et al, 2019). The markedly low cholesterol in vegan infants and children in our study raises the question of whether such levels are healthy, as cholesterol is essential for cellular growth, division, and development of physiological systems due to its major role in the synthesis of cell membranes, steroid hormones, bile acids, and brain myelin.
A dysfunction with brain myelin means that the myelin sheaths, which cover our nerves, are not getting the fat necessary for healthy maintenance and function. Low-fat diets are thought to contribute to Alzheimer's (see second study below).
On bile acids:
The main route of cholesterol excretion from the body is through bile acids, the biosynthesis of which occurs in the liver. Our metabolomics analysis indicated that bile acid biosynthesis was the pathway that differed most significantly between the diet groups. In vegans, direct measurement revealed higher primary bile acids, cholic acid, and chenodeoxycholic acid, which were previously reported to increase upon fasting in children (Barbara et al, 1980), and a lower taurine to glycine ratio in bile salt conjugation than omnivores. Vegan diets contain only little taurine, and the relatively low taurine‐conjugation compared to glycine conjugation of bile salts in vegan children is in accordance with previous adult studies (Ridlon et al, 2016). In addition to the role of bile acids in digestion and absorption of fat‐soluble components from the diet, recent studies have elucidated their diverse roles in endocrine and metabolic signaling and gut–microbiome–brain interactions (De Aguiar Vallim, 2013; Ridlon et al, 2016; Kiriyama & Nochi, 2019). What physiological consequences such findings indicate in children following a strict vegan diet remains to be studied. Our evidence indicates that vegan diet remarkably modifies bile acid homeostasis in young children.
The conclusion indicates that, in a vegan household, it might be a good idea to give small children some animal protein outside of meat:
The evidence indicates that even part‐time consumption of lacto‐ovo‐vegetarian products in an otherwise strict vegan diet may substantially alleviate the risk to nutrient deficiencies in children. Our data indicate the importance of studying vegan children to enable evidence‐based nutritional recommendations.
As this is the first time Western countries are seeing an increase in vegan children, more research is necessary.
With regard to Finland, the study says:
Our data of lower status of several biomarkers in vegan children compared to omnivores, in the relatively low number of study subjects, calls for larger studies before early‐life vegan diet can be recommended as a healthy and fully nourishing diet for young children, despite its many health‐promoting effects in adults. We suggest that the metabolic effects of vegan diet in adults cannot be generally extrapolated to children. Long‐term follow‐up studies are needed to clarify the causes and consequences of lower levels of vitamin D, RBP, transthyretin, essential amino acids, total cholesterol, and DHA in vegan children.
New Zealand: ketogenic diet can help some Alzheimer's patients
Researchers in New Zealand found that a ketogenic diet might help patients with milder cases of Alzheimer's:
I suspect that the lack of fat inhibits the proper maintenance and function of the myelin sheath. Our nerve coatings need fat. Well functioning connections to the brain are likely to lessen the possibility of Alzheimer's.
The researchers published 'Randomized crossover trial of a modified ketogenic diet in Alzheimer's disease' in February 2021.
Excerpts follow:
Brain energy metabolism is impaired in Alzheimer's disease (AD), which may be mitigated by a ketogenic diet. We conducted a randomized crossover trial to determine whether a 12-week modified ketogenic diet improved cognition, daily function, or quality of life in a hospital clinic of AD patients …
This is the first randomized trial to investigate the impact of a ketogenic diet in patients with uniform diagnoses of AD. High rates of retention, adherence, and safety appear to be achievable in applying a 12-week modified ketogenic diet to AD patients. Compared with a usual diet supplemented with low-fat healthy-eating guidelines, patients on the ketogenic diet improved in daily function and quality of life, two factors of great importance to people living with dementia …
Brain energy metabolism is impaired in AD. Compared with healthy controls, people with AD display lower levels of brain insulin signaling and fewer brain insulin receptors, culminating in brain insulin resistance [3, 4]. PET studies demonstrate a 20–25% deficiency in cerebral glucose metabolism [5]. AD neurons also exhibit diminished numbers of mitochondria, many of which show reduced citric acid cycle and respiratory chain activity, culminating in decreased energy production [6].
Ketogenic diets can theoretically mitigate impaired brain energy metabolism in AD, leading to improved cognition, daily function, or quality of life. Ketogenic diets are high-fat, low-carbohydrate diets that shift the body towards fat metabolism. Neurons cannot metabolize fats directly, but the liver converts fats into ketones, which can serve as a major neuron energy source [7]. During a typical western diet, the concentration of the primary blood ketone, beta-hydroxybutyrate, supplies less than 5% of brain energy requirements and its blood concentration rarely exceeds 0.5 mmol/L. By contrast, a ketogenic diet induces a state of "physiological ketosis" in which beta-hydroxybutyrate provides a greater contribution to brain energy metabolism and its blood concentration exceeds 0.5–0.6 mmol/L …
This was a single-phase, assessor-blinded, two-period randomized crossover trial conducted at Waikato Hospital, a tertiary hospital in Hamilton, New Zealand …
To our knowledge, this is the first randomized trial to investigate the impact of a ketogenic diet in patients with uniform diagnoses of AD. Our findings suggest that high rates of retention and adherence are achievable in applying a 12-week modified ketogenic diet to AD patients. Compared with a usual diet supplemented with low-fat healthy-eating guidelines, patients on the ketogenic diet improved in daily function and quality of life. Changes in cardiovascular risk factors were mostly favourable and adverse effects were mild …
Compared with usual diet, patients on the ketogenic diet improved in daily function. Given that a 2-point change on the ADCS-ADL is considered clinically meaningful [22], the observed increase of 3.13 points implies that the ketogenic diet imparted a meaningful benefit in our patients to a degree that rarely occurs with medications [33]. Since an ongoing decline in daily function is a core feature of AD [2], this finding may be potentially important. By contrast, the decline in function observed in patients on low-fat healthy-eating guidelines may raise questions as to whether this dietary advice should be provided in AD.
Compared with usual diet, patients on the ketogenic diet also improved in quality of life. Given that a 3-point change on the QOL-AD is considered clinically meaningful [23], the observed increase of 3.37 points again implies that the ketogenic diet may offer a substantial benefit. By comparison, cholinesterase inhibitors show inconsistent effects on quality of life [34].
Whether ketogenic diets offer benefits on cardiovascular risk factors remains controversial [35]. The changes observed in this trial were mostly favourable. Compared with usual diet, patients on the ketogenic diet lost 2.62 ± 3.29 kg. Weight loss has been associated with increased mortality in AD [36], but that observation may relate to appetite changes resulting in cachexia in later-stage disease. By contrast, our patients were generally overweight (and pleased with their weight loss). Moreover, patients on the ketogenic diet decreased their HbA1C, did not alter triglycerides, and increased their HDL. There were modest increases in LDL and total cholesterol, but the impact of these changes on cardiovascular health remains debated [37].
I have been saying for several years that keto is likely to help some Alzheimer's patients, and I'm delighted that this group got funding to try it out in a properly randomised fashion.
I hope there are many more studies such as these. The simplest remedies are often the best. There is no cure for Alzheimer's but those who are not in advanced stages can benefit from a modified — and tasty — diet.
Food notes
We receive so much propaganda about our food choices, that it is time to present the other side of the coin.
Eating meat is at the top of the list. With regard to beef, much depends on who is producing it and the target market. Brazil produces beef for China. That agribusiness cycle has nothing to do with Europeans or North Americans:
Traditionally processed meats are nutritious. People living in the countryside, especially in mountainous areas, have been curing meat for centuries. Here's a comparison between veggie nuggets and proper Spanish ham:
Cheap, modest foods can help provide the nutrients we need.
Real cheese might help reverse diabetes:
It looks as if liver could also help put diabetes into remission:
A good friend of mine hears 'liver' and says 'yecch', but sautéed chicken livers are out of this world. So is chopped liver:
What about liver and bacon? A good quality liverwurst is excellent, too:
Plant-based diets, especially if they are low-fat, might not be all they are cracked up to be. Ancel Keys had a lot to answer for in recommending low-fat diets in preventing heart disease.
One of his contemporaries would have disagreed with him:
After 60+ years, low cholesterol diets are beginning to be questioned:
The truth hurts, especially in med school:
I have much more about the ketogenic diet on my Recipes / Health page. They are one-third of the way down the page. Search for 'diet' and 'low-fat, high-carb diet'.
On Wednesday, January 27, 2021, Prime Minister Boris Johnson held a televised coronavirus briefing, announcing that the number of COVID-19 deaths in the UK had reached 100,000.
He pronounced it 'a grim milestone'.
A friend of mine living in France thinks that the British must be dropping like flies from coronavirus. Who could blame her, given not only the reporting in the media but also the Government's own disingenuous narrative?
It was known by the summer of 2020 that British deaths were recorded as COVID-19 even if the primary cause was a longer, underlying disease. If the deceased had a positive COVID-19 test result in the month before death, COVID-19 was one of the causes on the death certificate. Even when COVID-19 was shown as a secondary or tertiary cause of death, the death was counted as a COVID-19 fatality.
This situation led to the question of death 'of' or 'with' coronavirus. Dying 'of' coronavirus would mean that COVID-19 was the primary cause of death. Dying 'with' it would mean that it was another factor, but not the primary cause, which could have been cancer, heart disease or Alzheimer's.
Conservative Woman had an article about this: 'Why the "grim milestone" of 100,000 Covid deaths is nonsense' wherein James Delingpole helpfully pointed to another article and set of statistics explaining his position:
… I heartily recommend this most excellent deep-dive by Simon Elmer of Architects for Social Housing. (Which is where you'll find those ONS charts I mentioned near the beginning). It covers things like the dubious way the government calculates its Covid deaths (such as the fact that even if you die of cancer or Alzheimer's or anything else, it still gets whacked down as Covid if it's within 28 days of one of those dodgy, oversensitive PCR tests); and the way influenza, historically a reliable annual culler of the old and infirm, has mysteriously vanished from the statistics, almost as if – imagine! – thousands of flu deaths are now being misrepresented as Covid deaths.
Before I go there, here is a chart with data from ONS — the Office for National Statistics — showing that 2020's deaths were not unusual. The last time they were that high was in 2008. The graph, which charts deaths from 1960 to 2020, is not mine. I found it at Lockdown Sceptics in a comment:
Now on to Simon Elmer's 'Lies, Damned Lies and Statistics: Manufacturing the Crisis' at Architects for Social Housing. It is a long and thorough post with a table of contents.
Simon Elmer begins, in part, with this:
As always — although we appear to have forgotten it along with everything else we knew about the world in which we live — the old adage about 'lies, damned lies and statistics' holds true to this greatest of all lies, the manufacturing of the coronavirus crisis. What I want to do in this article, in contrast, is look at the figures for the mortality rates, places and causes of death in England in 2020 that are slowly being published by the Office for National Statistics in 2021, and discuss what they can tell us about what really happened last year. The figures aren't conclusive, as the changes to disease taxonomy, protocols for filling in death certificates, criteria for recording deaths, and the flawed testing programme mean we'll never know how many people actually died from COVID-19 in the UK in 2020; but if we analyse these figures accurately and in their context, it is possible to see some way through the deception to the reality they conceal.
The first section — '1. Laying the Foundations' — begins with the recording of deaths last year from the pandemic onwards. The author includes a screenshot of a death certificate illustrating my earlier point about causes of death:
Elmer explains how recording of deaths changed last year:
Given these five changes, 1) to disease taxonomy, 2) to the criteria for attributing a death to COVID-19, 3) to identifying the underlying cause of death on a death certificate, 4) to identifying infection with SARS-CoV-2, and 5) to identifying the clinical presence of COVID-19 — all but one of which were in place before the end of March, 2020 — how do we establish how many people actually died of COVID-19 in the UK or, to the contrary, how many deaths from cancer, heart disease, dementia, diabetes, influenza and the other primary causes of death in the UK have been incorrectly diagnosed and/or recorded as 'COVID-19 deaths'?
The second section — '2. Competing Causes of Death' — elaborates further and includes illustrative charts:
In July 2020, the Office for National Statistics published data on 'Pre-existing conditions of people who died with COVID-19'. To qualify as such, a pre-existing health condition must appear on the death certificate either below COVID-19 in Part 1, and therefore in the causal chain leading to death, or in Part 2, and therefore as a contributing cause to death, if COVID-19 is mentioned in Part 1. Alternatively, if COVID-19 is mentioned in Part 2 of the death certificate, a pre-existing health condition must appear as the underlying cause of death in Part 1.
Following these definitions, the ONS reported that, of the 50,335 deaths attributed to COVID-19 in England and Wales between March and June 2020, 45,859, 91.1 per cent, had at least one pre-existing health condition, with a mean average of 2.1 conditions for those aged 0 to 69 years of age and 2.3 for those aged 70 years and over. The accompanying dataset recorded that, in the 4 months between March and June 2020, the most common 'main' pre-existing health condition recorded on death certificates in England and Wales was dementia and Alzheimer's disease, with 12,869 deaths constituting 25.6 per cent of all deaths attributed to COVID-19.
By a 'main' pre-existing condition the ONS means the condition that is most likely to cause death in the absence of COVID-19. How they derive this is complicated, and I won't go into it here; but they take their lead from the World Health Organisation's rules for identifying the 'underlying cause' of death, which as we have seen have been changed to ensure that COVID-19 always appears on death certificates in this category, and in doing so excludes everything appearing above Part 1.
After dementia and Alzheimer's disease, ischaemic heart diseases — meaning those causing stroke through a blood clot or other blockage — were the next most common, with 5,002 death certificates recording it as the 'main pre-existing health condition' constituting 9.9 per cent of all deaths attributed to COVID-19. This was followed by influenza and pneumonia, which were present as the main condition on 4,582 death certificates. Of the 50,335 deaths attributed to COVID-19, 4,476 had no main pre-existing health condition on the death certificate, just 8.9 per cent of the total.
But that's not all. When recording all pre-existing health conditions, their presence on the death certificates of 'COVID-19 deaths' is even higher, with 13,840 deaths attributed to COVID-19 having dementia and Alzheimer's disease also listed, 11,029 deaths having influenza and pneumonia, and 9,820 having diabetes.
However, in the middle of 2020, the ONS stopped recording pre-existing conditions that could have caused death (emphases mine):
… since July no other data on the pre-existing health conditions, main and common, of people whose deaths have been officially attributed to COVID-19 has been published by the Office for National Statistics. I've written to the ONS to ask when they will update their records, and they responded that they are hoping to do so in February 2021. Why they stopped doing so in July I will leave to you to judge; but when these figures are published I shall add them to this article.
The third section — '3. Evidence for Lockdown Deaths' — explores what happened as the National Health Service became the National Covid Service, stopping or slowing procedures for non-coronavirus diseases. This gives a monthly rundown on the detrimental impact of not treating people with heart conditions and cancer. The conclusion is that lockdown and the focus of the NHS on coronavirus has been dangerous for millions of people:
… policies which are not only having a devastating impact on the lives of nearly 68 million people but, according to these reports, have already caused the deaths of tens of thousands of UK citizens and will continue to kill tens of thousands more, for as long as these restrictions are imposed by the Government, enforced by the police and complied with by the public.
The next section — '4. Recovering the Dead' — explains why we will never know the true number of people who died from coronavirus.
With regard to deaths in care homes since March 2020:
… there were 26,202 excess deaths in care homes over the same period. Here, however, 20,574 were attributed to COVID-19, largely on the say-so of the private companies running the homes and without a corroborating medical diagnosis, leaving 5,628 excess deaths. That's a total of 41,861 deaths above the 5-year average unaccounted for.
… in April 2020, the Care Quality Commission, the regulator of health and social care in England, introduced what it called a 'new way' to understand whether COVID-19 was 'involved in the death' of someone in a care home. This merely requires a statement from the care home provider that COVID-19 was 'suspected' as the cause of death, and which 'may or may not' correspond to a medical diagnosis, a positive RT-PCR test result for SARs-CoV-2, or even be reflected in the death certificate. It's by this criteria that 20,574 deaths in care homes were attributed to COVID-19 in 2020.
The author reaches the following conclusion:
… given that the deceased are now gone, and their falsified death certificates are all we have left of the causes of their deaths, how can we find evidence for the manufacture of tens of thousands of 'COVID-19 deaths' from their cremated and buried bodies? This is the task of reparation and remembrance with which any true account of 2020 must begin if it is to recover the truth about their deaths from the lies in which they have been shrouded.
The fifth section looks at mortality rates in the UK since 1941 and has accompanying statistics and charts with ONS data.
The next section — '6. What Happened to the Excess Deaths?' — states:
Given the deliberate inaccuracy of the criteria for attributing a death to COVID-19, largely dependent upon a positive test using an RT-PCR test at thresholds where it can identify so-called 'cases' of COVID-19 from fragments of dead coronavirus, it is almost impossible that these thousands of 'lost' deaths, and the thousands more caused by lockdown, have not been misdiagnosed and/or incorrectly recorded as 'COVID-deaths'. But how do we corroborate this thesis with facts?
On 14 January, Public Health England published its analysis of ONS figures on deaths over a shorter timeframe, between 21 March, 2020 and 1 January, 2021, the period under which England has been under various degrees of lockdown restrictions. These show that, even with the WHO's instructions to medical practitioners that COVID-19 must always be listed as the 'underlying cause' of death, a total of 7,511 excess deaths in which other health conditions were listed as such were recorded as 'COVID-19 deaths'.
… deaths from heart diseases, cerebrovascular diseases, other circulatory diseases, dementia and Alzheimer's disease, urinary diseases, liver diseases, and from causes other than COVID-19, numbered 11,013 over the 5-year average; yet 5,057 of these were listed as 'COVID-deaths'. Even when deaths from the underlying cause were below the 5-year average, as they were for cancer, acute respiratory infections, chronic lower respiratory diseases, other respiratory diseases and Parkinson's disease, 2,454 deaths were still registered as 'COVID-19 deaths'.
Nearly 75 per cent of excess deaths in which dementia and Alzheimer's disease were listed as the underlying cause were still recorded as 'COVID-19 deaths'; over 41 per cent of excess deaths from urinary diseases; nearly 40 per cent of excess deaths from cerebrovascular diseases; 41 per cent of excess deaths disease from other circulatory diseases; 33 per cent of excess deaths from heart diseases; and 31 per cent of excess deaths from liver diseases. While over 50 per cent of excess deaths from all other causes other than COVID-19 were still recorded as COVID-19 deaths.
We should remember that, if COVID-19 had been listed as the 'underlying cause' on any of these death certificates, they would all have been recorded as 'COVID-19 deaths' by the Office for National Statistics; yet for all these other underlying causes their appearance on the death certificate wasn't enough to overcome the changes to the ONS criteria for compiling statistics on mortality in the UK. If not quite proof, this is further evidence of a deliberate and very successful attempt to falsify the official tally of 'COVID-19' deaths.
How could this have happened?
The most logical answer to that question is the changes to disease taxonomy, protocol on completing death certificates, criteria for attributing a death to COVID-19, the false positives produced by the RT-PCR testing programme, and the equation of such a positives with symptoms of COVID-19. To this end, the guidelines for death certification from the World Health Organisation about what defines a COVID-19 death are decisive: 'A death due to COVID-19 may not be attributed to another disease (e.g. cancer)'. Given these changes — which unlike the deaths from COVID-19 truly can be called 'unprecedented' — we'll never know how many people actually died of the disease; but these figures give us some indication of the percentage of deaths misdiagnosed as such. What we do know is that, throughout 2020 and into 2021, the British Heart Foundation, the Institute of Cancer Research, the Alzheimer's Society, the British Medical Journal and other organisations monitoring the nation's medical treatment, health and mortality have all recorded and predicted huge increases in deaths from the withdrawal and reduction of medical care under lockdown restrictions.
The final section has conclusions.
While coronavirus has to be taken seriously, 2020 seems to be the first year in living memory when the general public were forced to pay attention to human mortality, even if the death rates are well within the norm for any given year:
In 2004, for example, the rate of mortality (1,163.0 per 100,000 of the population) was as high above what it was in 2020 (1,043.5) as last year was above 2019 (925.0), which had the lowest rate ever. The year before that, 2003, it was even higher (1,232.1). So the exaggerated claims of an unprecedented rise in mortality rate from 2019 to 2020 is not borne out by the facts. What was different was how, after a period of sustained fall, this rise on overall mortality was explained to a public previously unaware of mortality rates, and what this suddenly increased awareness of our mortality has been used to justify.
The vast majority of the people dying have been elderly:
84 per cent of the deaths attributed to COVID-19 in 2020, over 68,000 deceased, were of people aged 70 years and over. 61 per cent were aged 80 years and over, the average life expectancy in the UK. Around 90 per cent had at least one pre-existing health condition, with most having two.
It is not surprising.
Nor did lockdown help the elderly dying of other causes:
To put these figures into context, in 2020 there were 9,189,000 people aged 70 years and over in the UK, and 412,408 of them, 4.48 per cent, died of causes not attributed to COVID-19. 0.7 per cent of them officially died of COVID-19. It wouldn't take much to push a population of such elderly and frail people into a life-threatening situation. Lock them up for months on end. Deny them human contact on pain of arrest and fines they couldn't hope to pay. Withdraw medical treatment. Quarantine their carers. Terrorise them with propaganda about a civilisation-ending disease. Order them to stay at home and avoid the contact of other people like the plague. Tell them hospitals standing empty are on the verge of being overwhelmed. Turn medical centres into places to fear, the breeding grounds of a deadly new disease. That should be more than enough. It has been more than enough. Then, change the medical protocol and criteria for identifying and recording the cause of their deaths, and against all the evidence against its fitness for such use, employ a medically meaningless test to turn traces of a virus that presents no threat to 80 per cent of the population into proof of infection and cause of death. This is how a crisis has been manufactured. This is how a virus is being used to justify the programmes and regulations of the UK biosecurity state.
Simon Elmer says that the UK Government has no qualms about prolonging this dire state of affairs:
The truth is that there was never a question of whether this Government would impose another lockdown on the UK in 2021. Lockdown isn't a consequence of the failure of coronavirus-justified programmes and regulations: it's the product of their success in implementing the UK biosecurity state. After a brief summer recess under the system of tiered restrictions, the following winter will see the lockdown of the UK imposed again under newly notifiable diseases from new viruses and new strains, new protocols for certification and new criteria for deaths, the new medical categorisation of new cases which, like the present ones, present little or no threat to public health, but which like it will be used to enforce new technologies, new programmes and new regulations. This is the 'New Normal' we were promised, and it's being built on a foundation of lies, damned lies and statistics.
Sometimes, things are not what they seem.
The 100,000+ coronavirus deaths in the UK are but one example.
Further reading — ONS statistics:
Annual deaths and mortality rates, 1938 to 2020 (provisional)
Coronavirus (COVID-19) Infection Survey, UK: 29 January 2021
So far, Israel, the UK and the United States (President Trump) have had the greatest success in procuring and distributing coronavirus vaccines.
This must have been painful for a German newspaper to publish:
Guido Fawkes has more from the article that appeared in Bild and additional commentary about Germany (emphases in the original):
The loss of German confidence was not helped when the first German vaccinated was vaccinated in England. This humiliation is reconfirmed in the breathless copy of Peter Wilke, Bild's UK reporter, exclaiming that whilst he had not received a vaccination appointment in his home town of Mühlheim, he was shocked to get an SMS text from the NHS, "Suddenly I got a vaccination appointment in England!"
Guido has not seen any British media reporting of the Kremlin's statement that on a call this week between Putin and Merkel "Cooperation in the fight against the coronavirus pandemic was discussed , with particular attention to the possible prospects for joint vaccine production".  Desperate times make allies of necessity…
Here's the message that the Bild's journalist received for a vaccination (and a response):
Absolutely. Couldn't agree more.
Kelsall, by the way, is in Cheshire, in the north-West of England.
United States
President Trump's business acumen and America First policies made vaccine procurement and distribution to individual states a given.
Unfortunately, not all states are rolling out their vaccines as quickly as they should be. Massachusetts, despite its Republican governor Charlie Baker, is among them. Baker, incidentally, is an anti-Trump RINO, which explains a myriad of things, including his lockdown and mask policies.
Never let it be said that President Trump did not do the right thing. From the beginning of the coronavirus crisis, he made sure states had funding and equipment as soon as it was available. Every nation suffered from a PPE shortage until after the first wave. After that, it was — rightly — up to the governors to make sure their states used the distributions responsibly and promptly.
Israel
Israel also puts its own people first, and rightly so.
Last week, Prime Minister Benjamin Netanyahu shared his vaccine strategy with those attending Davos virtually:
Netanyahu adopted practical policies, including telling his 'bureaucrats' (his word) to 'cut the c—' (which he was at pains to leave unspoken) and get on with it. Pricing, supply, efficacy and payment were all part of what has turned out to be a truly world-beating strategy:
As Guido Fawkes commented:
Essentially, pay up, move fast. Whereas the EU haggled about the price, moved slow and did not sign contracts. Political vanity which will cost European lives…
Guido is referring to the EU, which is now trying to interfere with the UK's long-agreed upon supplies from Belgium, although a Belgian lawyer disputes that move:
Fernand Keuleneer, Brussels attorney, tweets…
"From the published contract between the EU Commission and AstraZeneca I cannot conclude that the Commission has the contract and therefore the right on its side. Rather the opposite."
More here, from Guido.
United Kingdom
Being halfway out the door of the EU in 2020 made a huge difference to the United Kingdom's ability to procure and distribute vaccines.
Although I am deeply dismayed with Boris Johnson's and Matt Hancock's handling of coronavirus restrictions, one cannot fault the Conservatives for seizing the opportunity to be independent of EU policies and become self-sufficient.
James Forsyth, political editor of The Spectator, wrote an excellent article for The Times, dated January 28: 'Covid has taught the UK the importance of self sufficiency'.
An excerpt about the British strategy towards coronavirus follows (emphases mine):
The last year has shown that even in this globalised age the nation state trumps the market. You could see this in the scramble for personal protective equipment (PPE) last spring when countries stopped firms from honouring contracts until they were sure their domestic needs had been met. The same dynamic is beginning to assert itself on vaccines.
Just look at how the German government is pushing for EU export controls on vaccines. Today the EU will set out how companies must provide notification before exporting vaccine out of the bloc. It is expected that these rules will allow exports to be blocked in certain, supposedly rare circumstances. The British government remains confident there will still be vaccine deliveries from the Pfizer factory in Belgium.
These new headwinds pose a particular risk for Brexit Britain, a country stuck between two large economies with protectionist tendencies, the United States and the European Union.
When Oxford came to the government last year to make sure it was happy with arrangements for production of its vaccine, Whitehall said it wanted the NHS to have first access. But when ministers saw Oxford's proposed contract with a non-UK pharmaceutical firm they saw it went little further than promising best efforts. Alok Sharma, the business secretary, and Matt Hancock, the health secretary, insisted on a legally binding promise to serve Britain first. They eventually received such a pledge from the UK-headquartered AstraZeneca.
Hancock's worry was over waiting for imports, which raised the prospect of delay, even expropriation. There was particular concern about Trump invoking the Defence Production Act to secure all the vaccine supply for the US. This was why billions were spent helping various British-based companies to buy the facilities needed to mass-produce vaccines.
There are only a few dozen large-scale bioreactors in the world. Six are now based here, which is what is allowing vaccines to be made at such pace.
At the time it was a bet: huge sums were being spent on a vaccine that had not been approved. Even more was being spent to protect Britain against the theoretical risk of vaccine nationalism. But both bets paid off.
Too often in modern British history industrial strategy has meant trying to keep a dying industry or company going for a few more years. Even in this crisis the government's attempt to develop a contact tracing app that didn't use Google or Apple technology failed spectacularly.
Nor has the £22 billion test and trace scheme been a resounding success. But the vaccine was an example of the government successfully bringing together academia and business and using taxpayers' money to help seed a new industry in Britain.
In the same way that the Second World War left politicians with a desire for food security, the Covid crisis has prompted a desire for self-sufficiency in medical supplies. Already around two thirds of PPE is being manufactured domestically; a dramatic change from the situation pre-pandemic when only 1 per cent was produced here.
And another UK vaccine is on its way, albeit somewhat delayed. Nonetheless, there is every reason to be happy:
Guido Fawkes has more:
A clearly delighted Kate Bingham, chair of the UK's vaccine task force, appeared on the Today programme this morning following last night's brilliant news of a new vaccine from Novavax showing 90% efficacy against the new Kent variant; the UK having ordered 60 million doses, all of which will be made in Teesside.
While there's lots to be excited about, government sources emphasised to Guido last night that the jab will not roll out until the latter half of the year, with MHRA approval set to take weeks. Bingham explained to Today listeners that scale-up is already underway in Teesside and going well "but it just takes time, we are growing up mammalian cells from low volumes up to the high thousand-litre volumes and it's very complicated".
Novavax, a single-dose vaccine, is made by America's Johnson & Johnson in the US, but Janssen handles European production in Belgium. The UK has already purchased doses:
Furthermore, Livingston, Scotland, has opened a new vaccine production facility for the international pharmaceutical company Valneva that Boris visited on January 29 (start at 1:08):
Conclusion
Self sufficiency is the way forward.
No nation — including an EU nation — can fully rely on another to supply its needs in a time of crisis.
Well done to the three countries who put their own people first. Long may it continue.
After a slow news period post-'inauguration', everything accelerated again to the point where there is too much to cover in one week.
At the end of January 2021, the EU tried to block the UK's coronavirus vaccine supply, specifically to the AstraZeneca vaccine developed in Oxford!
The EU poked at the softest, most vulnerable part of the UK-EU agreement post-Brexit: not to create division between Northern Ireland and the Republic of Ireland, covered by Article 16.
However, the EU, being short of coronavirus vaccines, briefly invoked the sacrosanct Article 16 on Friday, January 29, 2021, despite Jean-Claude Juncker's old commitment to Ireland that there would be no hard border with a post-Brexit EU-UK trade agreement. This debate in the Irish parliament took place long before coronavirus. What a sloppy dress code:
Then, just less than a month after the UK made a full Brexit with a trade agreement, the EU did this:
On Friday, January 29, Guido Fawkes reported (emphases in the original):
As part of its plot to block vaccine exports to the UK, the EU has invoked Article 16 of the Northern Ireland Protocol. This has effectively removed Northern Ireland from the EU's customs. In plain English, Article 16, the so-called safeguard clause, allows both the EU and the UK to unilaterally suspend part of the Northern Ireland Protocol (which keeps Northern Ireland in the EU's customs territory) in specific circumstances.
Most discussion around this particular article had been how or whether the UK would use it. The fact that the EU has implemented it less than a month after coming into effect could set a big precedent.
Practically this new EU-imposed hard border won't make a huge difference as Northern Ireland will receive their jabs via Great Britain, but this political move is extraordinary, after a week of terrible news for the Union. After years of arguing to keep Northern Ireland in its customs territory, the EU has just merrily kicked it out.
However, such an action threatened the long-standing peace agreement between North and South.
EU Commission president Ursula von der Leyen's action managed to unite Britain's — and Ireland's — Right and Left for the first time in years:
Guido's article says of the centre-right Democratic Unionist Party:
UPDATE: The DUP have, not unsurprisingly, slammed the EU's decision as "an incredible act of hostility". Arlene Foster says:
"This is an incredible act of hostility. By triggering Article 16 in this manner, the European Union has once again shown it is prepared to use Northern Ireland when it suits their interests but in the most despicable manner — over the provision of a vaccine which is designed to save lives.
At the first opportunity the EU has placed a hard border between Northern Ireland and the Republic of Ireland over the supply chain of the Coronavirus vaccine.
With the European Union using Article 16 in such an aggressive and most shameful way, it is now time for our Government to step up. I will be urging the Prime Minister to act and use robust measures including Article 16 to advance the interests of Northern Ireland and the rest of the United Kingdom."
As for Labour:
UPDATE II: Labour join in with the EU condemnation: Louise Haigh MP, Labour's Shadow Northern Ireland Secretary, commenting on the European Union's decision to invoke Article 16 of the Northern Ireland Protocol:
"This move is deeply destabilising and undermines the huge efforts being made to make the Protocol work.
Unilateral actions like this do nothing to aid the stability in Northern Ireland which the Protocol was designed to preserve.
The European Union must remember the Protocol depends on joint working and they share a responsibility to uphold that. They must think again, and revoke this action."
Later that day, Guido recapped the previous five days of hassle for AstraZeneca and vaccine supply. CEO Pascal Soriot insisted that the company never made a hard and fast commitment to the EU. AstraZeneca made what are contractually known as best reasonable efforts to supply to the EU. Guido's article has a copy of the contract, which you can read at the link:
AstraZeneca has committed to use its Best Reasonable Efforts (as defined below) to build capacity to manufacture 300 million Doses of the Vaccine, at no profit and no loss to AstraZeneca, at the total cost currently estimated to be [REDACTED] Euros for distribution within the EU [REDACTED] (the "Initial Europe Doses"), with an option for the Commission, acting on behalf of the Participating Member States, to order an additional 100 million Doses (the "Optional Doses").
The ball was then in von der Leyen's court:
Guido reported von der Leyen's response:
No. There are binding orders and the contract is crystal-clear. AstraZeneca has expressly assured us in this contract that no other obligations will stand in the way of fulfilling the contract.
However, Guido explained:
The key obligation in the agreement is in Section 5.1, which "silos" production for the doses to go to the EU, making clear that the AZ obligation is only to use best reasonable efforts to manufacture the initial doses within the EU. If they are manufacturing doses outside the EU that's irrelevant to that obligation. Has the EU just shot itself in the foot?
Guido's founder Paul Staines is based in Waterford, Ireland. He thinks that, for the good of relations between North and South, the UK should share their AstraZeneca doses with the Republic:
He was not alone. The Scotland editor for The Spectator agreed:
Fine. Let's make sure that Britons get their share first. That's why the deal was set up in the first place.
By the end of last Friday, right, left, centre and the Church of England opposed the EU action:
The Archbishop's intervention seemed to have a huge impact in Britain, which is surprising for such an atheistic nation:
The strange thing about Article 16 is that the British EU-lovers assumed that the UK Government would implement it first against the EU. That was the big stink around the Internal Market Bill, which gives the UK leeway to back out of parts of the trade agreement if the EU becomes threatening.
In the end:
Late that evening, the EU president conceded:
Boris made no mention of it on his Twitter feed.
More on the UK's coronavirus vaccine success will follow on Monday.
For now, here's the next EU-UK drama, which also started on Friday, January 29 — international travel:
Macron's probably upset because the Institut Pasteur vaccine failed this week. Because of that failure, he rubbished the AstraZeneca vaccine:
As Guido said:
The French haven't been able to produce a vaccine, and the Germans couldn't do it without American corporate help. No wonder voices in the EU were so keen to hit out, falsely, at the success of Brexit Britain's Oxford vaccine. Poor Little EU.
Oh, boy. Politics, politics.
2021 will be a doozy of a year.
On Monday, January 18, 2021, former Supreme Court Justice Lord Sumption appeared on Julia Hartley-Brewer's talkRADIO show to discuss the perils of lockdown:
From early last year, Lord Sumption has been a calm, rational opponent of lockdown.
Breitbart has a summary of the three-minute interview clip. Excerpts follow, emphases mine.
I am pleased that his stance has not changed:
Lord Sumption, who last month branded lockdowns "profoundly immoral" and "useless", told talkRADIO's Julia Hartley-Brewer on Monday: "We are in the process of turning a public health crisis into an economic, social, and educational disaster.
"We didn't have to do this. One of the problems is that the government has never been prepared at least to acknowledge that it is necessary to weigh up one thing against another. We cannot have both: lockdown and a prosperous economy. The fact is that no country ever managed to reduce deaths by making itself poorer."
He warned that this will have a long-term, generational effect:
Lord Sumption continued: "What we have is a lot of people in this country that because they are frightened, or in the case of the government because they are manipulative, are only prepared to look at part of what is actually a very complicated problem.
"You can't just look at it as a public health issue because it's a major economic issue. I'm not talking just about the prosperity of businesses, I'm talking about jobs, and how a generation of young people entering the job market is entering a void and the consequences of that are terrible.
"It's going to live with them for years and years. Long after we've forgotten about COVID, they'll be suffering from the consequences of this. The problem is that emotion is a tool for avoiding difficult choices and the idea that there are no difficult choices — in this case, that the answer is simply to lock down — is frankly absurd."
Using independent sources, Breitbart supports Lord Sumption's views about the economy and about the effect on NHS services in other areas:
A survey conducted by the Federation of Small Businesses (FSB) found that it is expected that around a quarter of a million small businesses will collapse as a result of the lockdown this year.
Reports since the beginning of the lockdowns have also revealed the cost to the nation's wider wellbeing as NHS hospitals prioritised COVID care and cancelled other services, including a fall in chemotherapy attendance and early cancer referrals, and people dying on transplant waiting lists. There has also been a rise in people feeling depressed or suicidal.
The following graph shows that lockdown was — and is — not necessary. It shows deaths in England between 1971 and 2020. There was hardly an uptick last year:
LBC's talk radio show presenter Maajid Nawaz has also been an outspoken opponent of lockdown.
Last Sunday, he put together an exhaustive thread — excerpts of which follow — about the dangers of lockdown worldwide, especially for children:
Lockdown is made for the middle class a) who have houses with gardens and b) who never have to worry about losing their jobs — public sector employees:
Ten months on, this is a never-ending downward spiral, where the rules change every few weeks and are often contradictory. More on that in another post.
Yesterday's post was about Prime Minister Boris Johnson's cancellation of England's Christmas celebrations.
Not surprisingly, there was quite a bit of fallout on Sunday, less than 24 hours after he made the announcement at a press conference.
Before I get into that, here is a bit of context from last week, before the cancellation of Christmas.
Dan Wootton from The Sun and talkRADIO pointed out that Boris, his Cabinet and the SAGE scientists love lockdown:
Barrister Francis Hoar says that asymptomatic transmission of the virus is a falsehood:
Lockdown's effect on the economy — especially at Christmas — is highly damaging:
This diagram, which has been going viral, is one that must be carefully read and digested:
Here it is in full: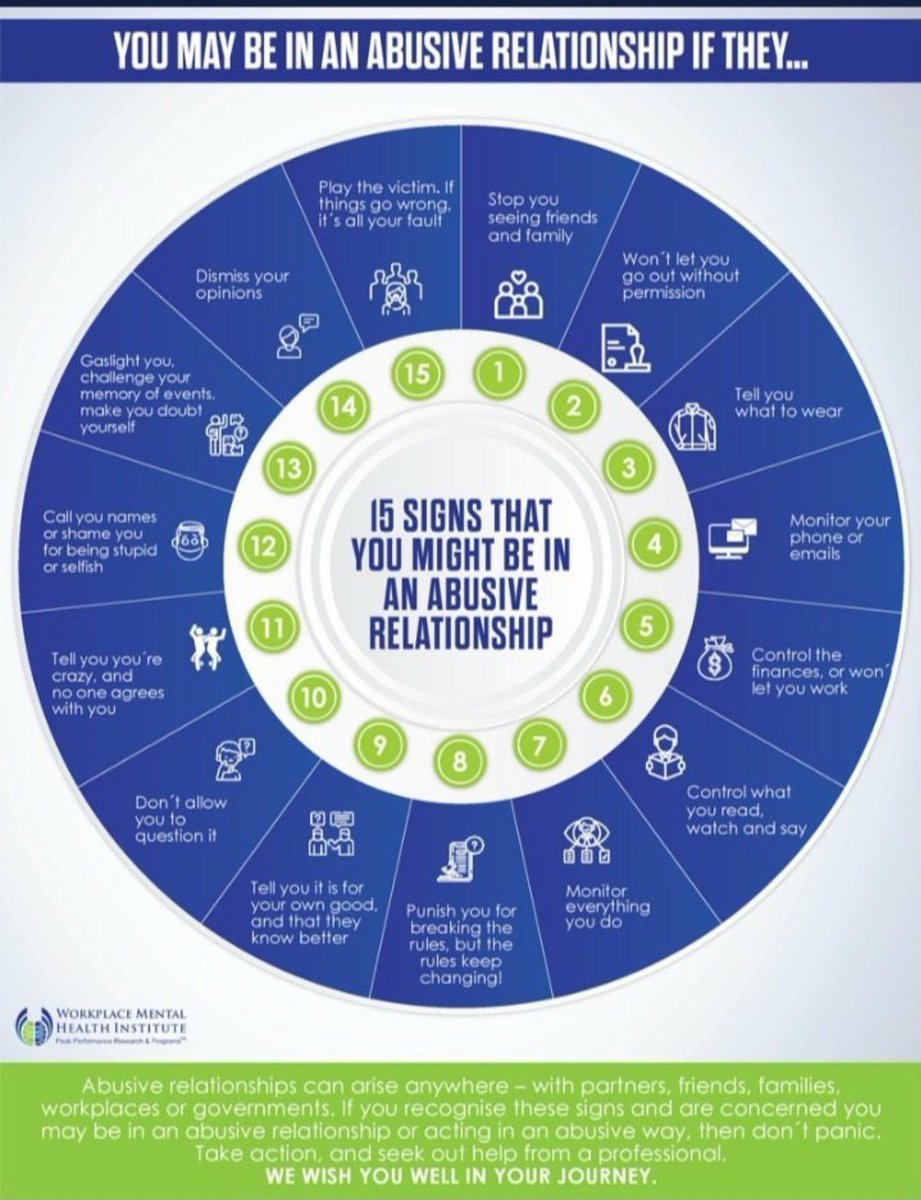 The next sequence of tweets from Francis Hoar followed Boris's press conference on Saturday, December 19:
He had a go at Matt Hancock — excellent:
Telegraph cartoonist Bob Moran's reacted strongly to Boris's announcement:
A pathologist agrees:
Earlier on Saturday … the media already knew about Tier 4
Once again, someone working for the Government leaked lockdown plans to the media.
This has happened throughout the year, with MPs understandably angry that they were not told first. They should be told first because, by rights, they should be voting on such measures.
Boris and Matt Hancock have enforced a measure that will have no scrutiny, as MPs left for Christmas recess at the end of the day on Thursday, December 17.
The news emerged in the Daily Mail, somewhat obscured in an article about allegedly faulty home testing kits for COVID-19 (emphases mine):
Officials are said to be planning a draconian Tier Four regime which would see shops shut and commuters ordered to work from home. 
They are alarmed by a surge in virus cases since the second lockdown ended more than two weeks ago. 
A Government source told the Daily Mail last night that the Tier Four proposal was back on the table after being rejected by ministers last month.  
'We are not there yet but we are clearly in a worrying situation,' the insider said.
'It probably starts with closing non-essential retail and strengthening the work from home message.
'But there are lots of things you could add to that – it's still early days.' Other sectors likely to be considered for closure in Tier Four include gyms, swimming pools and hairdressers.  
That's exactly what Boris announced.
This news travelled quickly on Saturday before the press conference. Publican Adam Brooks tweeted:
It doesn't matter what the public think about another lockdown. By now, we all know it's crippling the economy:
Yet, it seems our excess deaths are no greater than in years past:
This is what will happen:
The Government do not care.
Don't think you can protest, either. The police will be out in force, at least in London. This protest took place before the press conference:
During the press conference later that day, Boris and SAGE's Prof Chris Whitty and Sir Patrick Vallance spoke of the mutating virus. What if it were modelled on a computer?
How much do we really need to worry?
Dr Yardley Yeadon is a pharmacologist and worked for Pfizer for many years as their Vice President of Respiratory Research. He is sceptical:
A consultant neurologist also objects to lockdown:
He retweeted this photo of a railway station in central London:
He commented:
Conservative rebel MPs are angry
On Sunday, December 20, the Mail on Sunday (MoS)reported that Conservative rebel MPs were deeply unhappy with Boris's announcement.
Among them was Mark Harper, one of my favourites.
The MoS article stated:
Mark Harper, the chairman of the Covid Recovery Group of Tory MPs which has been highly critical of the Government's strategy, called for Parliament be recalled so MPs could debate and vote on the changes. 
'Given the 3 tier system and the initial Christmas household rules were expressly authorised by the House of Commons, these changes must also be put to a vote in the Commons at the earliest opportunity, even if that means a recall of the House,' he said.
Mr Harper called the announcement a 'very sad day', saying that the system of tiered restrictions had 'failed in their goal of slowing the transmission of Covid.' 
'Government is expecting people to sacrifice the chance to share Christmas with family, friends and loved ones, just a few days after promising the opposite,' he continued.
'If the Government wants the support of the public and Parliament, it must publish a clear exit strategy from this nightmarish, cycle of damaging lockdowns and restrictions.'
On Saturday, Harper had tweeted the video of a speech he had made in the Commons recently:
He has often asked Matt Hancock what the exit plan is. Hancock fluffs the question every time, saying 'This is the exit plan', meaning massive vaccine rollout:
William Wragg, another rebel, tweeted his agreement:
He rightly took exception to Matt Hancock's comments on a Sunday news show about the crowded London railway station:
Steve Baker also commented, but on an article in the MoS that the paper edited. Baker and Mark Harper objected to the paper's edits. I agree with the reply:
Below are excerpts from the Harper-Baker article as the latter posted on his website: 'Our response to Covid must be rational and balanced, not driven by panic'. Excerpts follow:
First, we want to know for sure that these restrictions are serving their primary purpose of slowing the spread of Covid. If they are not, we would be failing in our duty to protect people from the disease, to protect the NHS from becoming overwhelmed and needlessly grinding our economy into the dust.
We had a full national lockdown in November. Since early December, 99 per cent of the country has been living under the heightened restrictions of Tiers 2 and 3. New rules yesterday, which were announced on Thursday, forced four to five times as many people across the country into Tier 3 than before the November lockdown.
There is no logic in having a lockdown only for millions more people and businesses to have to live and operate under increasingly severe restrictions afterwards. And it is even harder to stomach when there is no transparency or logic from Government about what the criteria are for moving areas between or down the tiers.
This strategy is clearly failing at breaking the transmission of Covid. If it was succeeding, we would be talking about an exit strategy from repeated lockdowns or about areas moving down the tiers. Right now, the only way is up.
Second, lockdowns and restrictions cause immense social and health damage and have a huge impact on people's livelihoods. From people not presenting for treatment and deteriorating mental health to the impact on young people's education, job prospects and our country's soaring debts, lockdowns and restrictions cost lives. The cure we're prescribing runs the risk of being worse than the disease.
That's why we have repeatedly asked Government for regional cost-benefit analysis showing the non-Covid health impact and the impact on society, people's livelihoods and businesses of all these measures. Are these restrictions saving more lives than they cost? It's a fair and reasonable question for any of us to ask. And this call for data and evidence should have applied to the rules for Christmas too.
Earlier this month, the Government legislated to allow for festive "bubbles" without social distancing over the Christmas period. And now there's been a last minute ditching of these plans and a cancellation of Christmas for vast swathes of the country …
We cannot expect our citizens to tolerate living under a system of laws that changes so frequently, which avoids the usual democratic checks and balances and which is riddled with so much complexity and uncertainty. Any change to the laws on Christmas must be debated and approved by the House of Commons in advance, using a Recall if necessary. Parliament must not be bypassed.
The best Christmas present the Government could give the nation is a different, enduring and sustainable strategy for living with Covid that lasts beyond Christmas, which doesn't ask people to pay a heavy price for their freedom. And that requires an exit strategy.
It's great news that a vaccine is being rolled out to the most at risk groups around the country. But as this work begins, it is imperative that the Government sets out how this will translate into a return to normal in 2021 for us all.
Our final word comes from Matt Hancock, who tells concerned MPs they can vote on these measures in January. Good grief:
Oh, well. What goes around comes around. If I were Boris and Hancock, I wouldn't be so blasé about evading parliamentary scrutiny.
Their actions might come back to bite them someday.
Yesterday's post summed up the week's coronavirus news in the UK.
It was all rather interesting, ranging from vaccine distribution in Coventry to Sky News's Kay Burley being sent to Coventry and back to London — for a six-month suspension. Gosh. Talk about 'being sent to Coventry', i.e. ostracised.
More snippets from this week follow in the coronavirus crisis.
Remember medical statistics history — Prof Carl Heneghan
Prof Carl Heneghan from Oxford warns that we should not forget statistics pre-Covid. Let us cast our minds back to one year ago, 2019:
Most respiratory infections have gone down from this time last year.
COVID-19 is the only new addition with a dramatic upward spike.
An American physician speaks out
Dr Brian Lenzkes, an internist from San Diego, California, offered an interesting thread on coronavirus censorship in the medical community.
But, first, let me begin with the following madness which he rightly exposed. Influenza has disappeared? Pull the other. A San Diego County health official says so — because people are wearing masks:
Yet, there are no tests for flu.
Dr Lenzkes has excellent tweets about diet and coronavirus, among them the following thread about censorship on the subject:
Note the fifth tweet:
Meanwhile, non-COVID patients are losing their well-being
In Britain, the National Health Service has become the National Covid Service (NCS).
Many patients with other serious conditions are losing out on critical care. This lady has lost her sight because of the NCS:
WHY?
Surely, after over 70 years, the NHS, sorry, NCS, can — and should — do much better.
Helen is only one of thousands who have gone without the care they needed.
The unvaccinated deserve nothing?
The chairman of the Oxted and Limpsfield (Surrey) RAFA — Royal Air Force Association — tweeted that those without the coronavirus vaccine should be denied service. In his opinion, there is no excuse:
Wow.
Many of us recall when the RAF fought for our freedom:
A London plumbing firm could mandate the vaccine for customers
Disappointingly, some service providers plan to discriminate against the unvaccinated.
This is Charlie Mullins, who heads London's famous plumbing firm, Pimlico Plumbers. He gave this interview from his second home in Marbella:
Meanwhile, in Canada …
On Wednesday, December 9, the deputy premier of Ontario made a statement about coronavirus vaccines.
They are not mandatory, but if you don't get vaccinated, your life will not return to normal:
However, the vaccine does not guarantee immunity
In any case, the vaccines do not guarantee immunity. They purport only to make the coronavirus episode less severe, much like the flu vaccine. Isn't there a preventive solution, e.g. Vitamin D supplements, natural summer sunshine, a good diet, that could prevent the virus taking hold? I think we should be told:
In the US, overall death figures are low
Yes, despite what we read in the media, in 2020, the United States has a low overall death toll compared with previous years:
This woman is indignant over the lockdown(s) which have seen many shops in the Palisades Center in West Nyack, New York close (occasional language alert):
Londoners could be entering the dreaded Tier 3
The same nihilistic restrictions are going on in England, with the threat of London entering Tier 3.
This was yesterday's headline in the London Evening Standard:
In conclusion
This is about the size of it. 'Submit and obey'? Not on your Nelly:
Let's remember:
In conclusion, the aforementioned Dr Lenzkes quoted the late Rod Serling from the original Twilight Zone:
It's interesting that some did not think the warnings were strong enough:
Rod Serling and others warned the way they were able to do — based on their knowledge at the time.
Why do we ignore history?
On Monday, October 12, 2020, Prime Minister Boris Johnson announced a three-tier system for England in an attempt to make new coronavirus restrictions easier to understand:
He delivered a statement in Parliament and later addressed the nation. In the video clips below, Chief Medical Officer Prof Chris Whitty is on the left and Chancellor of the Exchequer Rishi Sunak is on the right:
These plans run for the next six months:
Earlier that day, Chief Medical Officer Prof Chris Whitty, Chief Scientific Officer Sir Patrick Vallance and Deputy Chief Medical Officer Prof Jonathan Van-Tam presented an update. It is unnerving when SAGE (Scientific Advisory Group for Emergencies) members make an announcement of upcoming health policy before the Prime Minister or the Secretary of State for Health and Social Care, Matt Hancock. They did this on September 21 as well, against a Government backdrop. They have official permission to do so, but it is unsettling to see. It looks as if they are in charge. Perhaps they are.
Hmm.
I very much agree with this tweet about SAGE members who are physicians, such as the aforementioned three men (emphases mine below):
'Drs' go into epidemiology and PH because they want the same salary as the frontline grafters without the hours, stress or risk.
So, how accurate were Sir Patrick Vallance's alarming projections from September? Not very accurate at all, as many people in England suspected three weeks ago, and deaths are thankfully minimal compared to springtime statistics:
The SAGE members spoke on Monday morning. Boris addressed MPs that afternoon.
The Conservative MP for Wakefield, Imran Ahmad Khan, rightly pointed out that a Conservative government should let citizens make informed choices for themselves:
As Conservatives, we often speak of levelling up. However, now is the time to level with the British people. There is no silver bullet. All measures to stop the spread of covid have painful effects on our economy, social lives and mental wellbeing. Voices on the Opposition Benches believe that British people are incapable of understanding complex issues such as Brexit. The Conservative party is the champion of individuals' rights to make autonomous decisions without state interference. Will the Prime Minister double down on our party's historic commitment to invest greater trust in the individual to decide what is best for themselves?
Boris gave his standard communitarian response:
Indeed, and I hope that the individual will also recognise that the risk that we carry—he or she carries—is not just to ourselves, but to the whole of the community because, in the end, we are all potential vectors of this disease and we may bring it inadvertently to someone who is more vulnerable than ourselves. That is the risk. That is why we are bringing in these measures, why we have had the package of measures that we have had throughout this pandemic, and why we now need to intensify them in some local areas now.
Boris answered over 100 questions in two hours. The session ended just before 6 p.m.
He addressed the nation on television at 7 p.m.
The adjournment debate in Parliament that evening revealed that the National Health Service would be more aptly named the National Covid Service.
Labour's Fleur Anderson, who represents Putney in south west London, spoke about the continued closure of the Urgent Care unit at Queen Mary's Hospital in Roehampton. Excerpts follow:
In August 1997, Queen Mary's Hospital, which is in Roehampton, ended its A&E service, and has since had a minor injuries unit, which the trust gave a gold-standard accreditation in November last year. So there is no A&E service in my constituency. The minor injuries unit was upgraded to an urgent treatment centre, with a GP added to the excellent nurse practitioner staff, earlier this year. In a normal year, the centre serves 16,000 to 18,000 people, so it is a vital service in our community.
During the peak of the pandemic, the decision was taken to temporarily close the service because of a lack of space for social distancing and to be able to adhere to Government guidelines, and also to move the staff to other areas that needed them more. The pharmacy for out-patients has only recently been closed, and at very short notice. Of course I understand, as do local residents, that changes had to made and that health services had to adapt. I fully appreciate that our NHS managers had to make some extremely difficult decisions on service provision as they faced the prospect of being overwhelmed, which they are now facing again, with the second wave. The continued closure makes us in Roehampton feel overlooked, and it is putting additional pressures on NHS services at Teddington, the walk-in centre at Kingston, St George's Hospital A&E and local GP surgeries. I am concerned that this will cause untold long-term damage to the health and wellbeing of our community.
I have been asked, "What about the person with the dislocated shoulder, the chest pain, the allergic reaction?" They all need to be assessed and stabilised urgently, but at the moment they are being turned away. I have met the chief executive of the hospital trust and raised these issues. I asked her to assure me that the centre would be reopened as soon as it was safe to do so, but she has not confirmed when it will reopen, if at all. That is very ​worrying. I hope to hear from the Minister this evening that he will support the trust in making plans to reopen the walk-in urgent treatment centre. 
I would like briefly to explain the impacts that the closure is having on local people. Anyone who goes to where the minor injuries unit used to be is asked to travel far away to the Teddington walk-in centre, to Kingston A&E or to St George's A&E in Tooting. Those bus journeys can take an hour, which can result in painful journeys or in many people not making the journey, not being seen and not being treated. I am sure the Minister will agree that an hour on public transport is an unacceptably long journey time when there is a really good hospital right there in Roehampton, but it is just not open for walk-in urgent care. One of my constituents wrote to me this week to say:
"I took my elderly father, who is nearly 90 years old, to Queen Mary's just over a month ago, because he had cut his fingers quite badly and they were bleeding. The kind staff there had helped us when my father had a similar problem last year and they knew how to bandage his fingers because he has very thin skin…Because the Centre was closed, we had to go all the way to Kingston Hospital which was quite stressful. While his treatment there was good, it would have been far easier if we could have gone somewhere more local to him as my father isn't used to travelling that far."
Also, some patients are unable to travel or should not travel. An example is patients with diabetic foot ulcers, who should keep their activity to a minimum to allow ulcers to heal. At the same time, if they have an infection, it needs treating immediately as it could deteriorate rapidly leading to the need for amputation. That is one group of patients who are not getting the care they need because the urgent treatment centre and the pharmacy are not open. There is an obvious health risk to people needing to travel further if they are seriously ill.
There is also an increased risk of covid infection through asking people to travel greater distances by public transport during the pandemic, especially when they are unwell or chronically ill. They could have an underlying condition, which might be the reason they are going to the urgent care centre in the first place. That would make them more susceptible to the effects of covid-19. Closing the pharmacy is having the effect of delaying patients receiving treatment, as they are now being referred to their GP by the clinics. If they cannot immediately get an appointment with their GP, this can lead to delays of up to 48 hours before starting their treatment. That is another impact.
There is also a knock-on effect on services in other places. The fact that 16,000 to 18,000 people a year used to be treated at Queen Mary's is putting pressure on St George's and Kingston, along with the increasing demand at the moment. GP surgery appointments are already at a premium, and this demand will only worsen as the difficult winter months approach. Even before the pandemic, it was reported that over 11 million patients had to wait more than 21 days for a GP appointment. In my constituency, there are 14 main surgeries and three branch practices. My team has called round all the local GP services. Several are still only doing appointments over Zoom, and in one local medical centre, a member of staff begged for the urgent care centre to reopen due to the pressure its closure is causing for GP surgeries.​
Increased demand for overstretched GP surgeries with finite resources ultimately means fewer local people's conditions or illnesses receiving treatment, and even more concerningly, serious and urgent illnesses such as cancer being missed and going undiagnosed. It is cancer diagnosis that I am particularly concerned about. As the Minister knows, lots of cancers are diagnosed when people present at hospital with a symptom. With the doors of the urgent treatment centre still closed, many cancers that might otherwise have been spotted will have been missed …
Edward Argar, Minister for Health, responded on behalf of the Government:
… I am conscious that the trust has yet to set out a firm commitment to a reopening date, but I join the hon. Lady in saying that I hope it will set out its future plans as soon as possible. I am conscious that she has met the trust's chief executive, Jacqueline Totterdell, to discuss these issues and plans for the reopening of the urgent treatment centre. Although that reopening date is still to be confirmed, I understand that the trust and local commissioners are undertaking work to agree a new covid-secure model of care before reopening, which is the right approach.
The hon. Lady highlighted not only the urgent treatment centre but its role in helping early diagnosis and treatment of cancers. I completely understand and recognise her concerns about the impact of the pandemic on cancer services and the importance of ensuring that cancers do not go undiagnosed. The NHS is working to restore the full operation of all cancer services, with local delivery plans being delivered by cancer alliances. Systems will be working with GPs and the public locally to increase the number of people coming forward and being referred with suspected cancer to at least pre-pandemic levels—I will come on to the performance of her local trust in a moment.
To support that, systems will help to ensure sufficient diagnostic capacity in covid-19-secure environments, through the use of independent sector facilities and the development of community diagnostic hubs and a rapid diagnostic centre. The hon. Lady is right to highlight that diagnostic capability is a considerable challenge, not least because, to put it perhaps a little bluntly, many diagnostic tests are very close and personal, and the equipment used is intimate in terms of looking inside the human body. The cleaning and infection control measures that are necessary between each patient make it challenging to see as many patients as would have been the case before the pandemic.
That last sentence worried my far better half, who asked, 'Does that mean they weren't cleaning between patients before coronavirus?'
After discussing cancer services, Argar discussed the Urgent Care pharmacy in question:
The hospital pharmacy is absolutely vital for people being able to have timely access to the medicines they need and being able to get them on site. Although people using it will have been treated and advised in hospital, they can none the less get very helpful advice from the pharmacy as well, so I share her view about the importance of that. As I have said, I include that in my offer to her—to discuss that with her and with the chief executive. I will endeavour to do that later this week …
I simply reiterate that I share the hon. Lady's view that, where services for perfectly good and legitimate clinical reasons have been temporarily closed or altered, it is extremely important that they are reopened as soon as trusts are able to do so and, where in the future any changes are proposed, that they are subject to the usual full public consultation, engagement and consideration. I do not want to see temporary measures becoming permanent by default, and she can read that as perhaps an expression of my view on what is happening in Roehampton …
I hope that I have been able to offer the hon. Lady some reassurances today. I thank her for securing the debate, and I very much look forward to meeting her …
Fleur Anderson was reassured. I hope that Queen Mary's Hospital gets back to full service soon.
The content of that debate was alarming.
Apologies for the digression, but this is the state of play for the NHS, or should I say NCS, not only in Roehampton but all over the nation. It is an absolute shambles.
Tuesday, October 13 — the almighty SAGE, no evidence needed
On Tuesday, October 13, Treasury Minister Steve Barclay laid out the Chancellor's expanded plans for financial support during the continuing coronavirus crisis.
The 10 p.m. curfew for pubs was also voted on later that day.
Mel Stride, the Conservative MP representing Central Devon, asked for scientific evidence about the curfew:
My right hon. Friend and the Chancellor of the Exchequer have done a great deal to support the economy, but there has to be a careful balance struck between protecting against the virus and avoiding further economic destruction. With ​that in mind, what scientific evidence has the Treasury received that closing pubs at 10 pm gets that balance right?
Steve Barclay did not answer the question and inadvertently pointed out SAGE's woefully inaccurate modelling (see graph at the top of the post):
We have to balance the evidence that the Government receive from a range of quarters. My right hon. Friend will recall that when the initial advice from the Scientific Advisory Group for Emergencies was put forward, the Government came forward with a range of measures, such as the rule of six and the curfew. Indeed, if we look at the projections that were made at that time, we see that we could potentially have had 49,000 or so daily cases by 14 October when in actual fact the figure on that date was 12,872. That indicates the fact that the package of measures put in place by the Prime Minister and the Chancellor of the Exchequer have had an influence. However, listening to the SAGE advice, it is recognised that we need to go further and that is why the tiered approach has been set out.
Mike Wood (Con, Dudley South) sounded the alarm about pubs in his West Midlands constituency:
A tenth of pubs have not reopened since lockdown in March while two thirds were already trading at a loss, even before restricted opening times, mandatory table service and the new restrictions announced yesterday. Will my right hon. Friend look at the support that is available for pubs that are not yet compelled to close, but are legally prevented from operating economically, and in particular state aid limits that threaten to prevent 10,000 pubs from receiving the support they need? Without that support, many thousands of pubs will close their doors and never reopen.
Barclay responded:
… Ultimately, that is why the Chancellor set out the wider package of support, recognising the concerns he speaks of with the tax deferrals, the loans, the business rate support and the measures on VAT, which are targeted at the sector because of the very real concerns he correctly articulates.
Bob Seely (Con, Isle of Wight) asked for evidence that compels swimming pools and gyms to close in some areas under the new restrictions:
Is there any specific evidence that swimming pools and gyms are centres for covid transmission? Has any research been done into rising obesity and unfitness levels, and has any research been done into rising unemployment caused by the closure of gyms and pools that is now happening in parts of the UK?
Barclay reiterated that those sectors were part of the reason for the Chancellor's expanded support package. Again, he could not provide any scientific evidence:
In some ways, that is slightly more of a Health question than a Treasury question, but I recognise that there is read-across from those businesses into the economy. In short, the opinion of the chief medical officer and the chief scientific officer is that those businesses do carry significantly more risk, which is why they have been harder hit in the guidance that has been issued.
What if it turned out that Whitty and Vallance were as wrong about that as they are with their astronomically mistaken 'case' projections?
I fully agree with the assessment of Sir Edward Leigh (Con, Gainsborough):
It is not surprising that more and more Members are calling for more Government support, because the Government are forcing more and more businesses, particularly in the hospitality sector, out of business. The Chief Secretary says that his priority is to help business. The best way to help businesses is to let them get on and do business. We are going bankrupt as a nation—there will not be the money to pay for the NHS or pensions. What is the Treasury doing to row back against other parts of the Government and insist that we must allow British business to operate? He did not answer the question from the Chairman of the Select Committee, my right hon. Friend the Member for Central Devon (Mel Stride)—what is the scientific evidence for pubs closing at 10 o'clock? Is he leading the fight to help Britain to stay in business?
Barclay replied:
With respect, I did answer it. I pointed to the projection given by the chief medical officer and chief scientific adviser at that time, the SAGE guidance and the fact that the package of measures put in place by the Prime Minister has resulted in a lower infection risk. The CMO and others would recognise that this is a range of measures. My right hon. Friend says that the Government have gone too far and that there is no evidence for the curfew. The tenor of most of the questions one gets is that we have not moved far enough and should be taking more drastic actions. That speaks ​to the fact that this is a balanced judgment. One needs to look at the range of measures we are taking, and that is what I would refer him to.
After that, MPs debated then voted on all the new coronavirus measures. All passed, including the 10 p.m. curfew for pubs across the nation.
Matt Hancock delivered the statement which opened the debate.
He took strong exception to the Great Barrington Declaration:
Some people have set out this more relaxed approach, including those in the so-called Great Barrington declaration. I want to take this argument head on, because on the substance, the Great Barrington declaration is underpinned by two central claims and both are emphatically false. First, it says that if enough people get covid, we will reach herd immunity. That is not true. Many infectious diseases never reach herd immunity, such as measles, malaria, AIDS and flu, and with increasing evidence of reinfection, we should have no confidence that we would ever reach herd immunity to covid, even if everyone caught it. Herd immunity is a flawed goal without a vaccine, even if we could get to it, which we cannot.
Well, not all of us get flu every year, and, in the wide scheme of things, COVID-19 has a 99% survival rate.
I agree with Hancock's second point about the impossibility of isolating older members in multi-generational households.
However, overall, Hancock really is in thrall to SAGE. They must be relishing the power they have over him:
John Redwood (Con, Wokingham) asked a simple question:
How long do the scientists think we will need these lockdowns for, and what is their exit plan?
Hancock had no real answer. The one he gave proves that lockdowns do not work. So much for SAGE advice:
We have seen the exit plan from local lockdowns. For instance, in Leicester, where we had a firm local lockdown, the case rate came right down. We lifted that and we have sadly seen it start to rise again. The case rate is determined by the amount of social mixing, and it reduces during a lockdown. In some parts of the country where the case rate has continued to rise, there is an argument for further ensuring that we do not reach the level of contact that is at the root of the virus spreading. The challenge is how to calibrate the lockdown to get the virus under control while doing the minimum damage to the economy and to education.
Huw Merriman (Con, Bexhill and Battle) pointed out the futility of a 10 p.m. curfew, as everyone pours out into the street and onto public transport at the same time:
The Secretary of State talks about a regulation on pubs closing at 10 o'clock, which has been in force for four weeks. There may be some undoubted positives for health, but we see some negatives with people amassing together on public transport and in the streets. Do the positives outweigh the negatives, as far as the science is concerned?
More waffle from Barclay, I'm sorry to say.
You can see some of Shadow Health Secretary Jonathan Ashworth's reply to Barclay in the video below. Ashworth says that the Government have not gone far enough, even if he opposes another full lockdown, or circuit-breaker, as it is now called.
The debate continued.
Addressing Matt Hancock, Dr Andrew Murrison (Con, Southwest Wiltshire), who is a physician, cautioned him against being closed-minded and advised looking at other voices in the medical world, including those of those who say that lockdown serves little purpose and should be confined to the vulnerable only:
I support these restrictions with a heavy heart. On balance, I will be supporting the Government this evening, but I want to make just a few quick points.
I would be very careful about subscribing to the Vallance/Whitty orthodoxy that informed these regulations, while not at all examining very carefully respectable bodies of medical opinion to the contrary. I would cite particularly the Heneghan/Sikora/Gupta line. It is important that the Secretary of State and his ministerial team address those things head-on and treat them with the respect that they deserve …
We need to be careful about groupthink, confirmation bias, a thin evidential basis and uncertainty masquerading as certainty. There is a huge margin of uncertainty with all this, and we all need to develop a level of humility in our attitudes towards dealing with this crisis. That is why I shall be supporting the Government this evening …
In all this, we simply do not know and we are learning all the time. We have to accept, I think, the expertise of those advising Ministers and that we have experts for a reason, but there is an alternative view. Unless we get a vaccine—goodness me, I hope we do—I think we may find that the cure is worse than the disease in terms of lives lost directly to covid, incidental lives lost to other common diseases—stroke, heart attack and particularly cancer—loss of liberty, loss of livelihood and the compete trashing of our economy. That is what is at stake. I do not envy the Secretary of State in his work.
Labour's John Spellar (Warley) made excellent points. I agree with every one of them:
There is a huge principle to be debated here. At the heart of it is the false dichotomy posed again by the Secretary of State today ​between hospitality and the economy and jobs, as though hospitality were not part of the real economy and millions of jobs did not depend on it. Tell that to the workers and businesses owners in pubs and clubs, restaurants and cafes, hotels and wedding venues, theatres and cinemas, betting shops, bingo halls and casinos and gyms, all of which are facing really hard times and challenges. They are facing closures, ruin and job losses on a massive scale. At the same time, as we heard earlier, Treasury support is weakening and the Chancellor of the Exchequer is not only losing the cost of support but suffering a major loss of revenue.
Unfortunately, the approach seems to be driven less by deep analysis and more by the dreaded doctrine of "something must be done". This is something; therefore we must do this irrespective of proportionality, outcome or impact. But this time it is even worse. It seems to be "something needs to be seen to be done" without any cost-benefit analysis or considering the impact on a beleaguered industry and a workforce facing mass redundancies. Accordingly, I and many other Members are unclear about the basis, either at a local or national level, of these proposals. The Chief Secretary talked earlier of anecdotes. I want a bit more than anecdotes.
Sir Richard Leese, the leader of Manchester City Council, rightly said on Radio 4 today that a far better way than closures and curfews is to give powers to local councils to take rapid action to shut down non-compliant venues. In my authority of Sandwell, which has an enviable contact rate of 85% led by the excellent public health director Dr McNally, we have had one case linked to a hospitality venue, and that was early on in the pandemic in a pub in Smethwick. The Express & Star, our evening newspaper, investigated and found that across the Black Country, which is home to 1.25 million people, there have been just 10 such incidences of covid, again all early in the pandemic.
In his opening speech, the Secretary of State did not give an indication of how long he thinks this can go on. It could last almost indefinitely unless we develop a vaccine, an event that, as the Prime Minister candidly admitted yesterday, is uncertain and would not be 100% effective. One of the tests of an exit strategy is considering how we contain the virus if we are not able to eliminate it, as we have had to do with major diseases throughout history and as many of parts of the world still have to do today.
Steve Baker (Con, Wycombe) brought up the economic damage done and his support for the Great Barrington Declaration. He said that the Government must find a middle way:
… three problems. The first is that a vaccine may not come. The second is that a vaccine may not be effective. The third is that all this is propped up on quantitative easing and ultra-cheap credit. Indeed, now we are reading in the newspapers about negative interest rates, and this is why I declared the interest. I think you have to have a peculiarly high level of economic education to believe that we can head towards £745 billion of QE and ultra-low or negative interest rates and that all this will not be a problem. I will not say any more about it. I think it will be a problem, and it is precarious indeed that the Government's strategy is propped up on such a monetary policy …
Personally, I think that privately the Government are a little more optimistic about the AstraZeneca vaccine, which my right hon. Friend the Prime Minister mentioned, ​but here is the thing: even suppose the Government had vaccinated the public with a successful, safe vaccine by Easter or possibly the summer, that still leaves our economy and Government spending propped up on ultra-cheap credit. The problem with that is that the Bank of England has told us on the Treasury Committee that if inflation comes in it will have to, under its mandate, fight inflation. That would effectively mean pulling the plug on Government spending. This is precarious indeed …
For the reasons that I have given, I am convinced that the Government must find an alternative strategic plan between the Great Barrington declaration and where we are today.
All Government measures passed in the votes that night.
Labour's mixed messages
Meanwhile, Labour's shadow cabinet are all over the shop.
On Tuesday, Jonathan Ashworth opposed a national lockdown, while saying that the Government were not going far enough with measures:
However, Labour leader Keir Starmer announced on national television that he wants a national lockdown, as Guido Fawkes points out (emphases in the original):
Why does Keir Starmer support imposing a national lockdown on areas with low Covid incidence whilst opposing regional lockdowns on areas with high Covid incidence? Whatever side of the argument you are on, surely it is clear that being on both sides of the argument at the same time makes no sense logically? Unless it is pure political opportunism…
Ashworth said, rightly that a national lockdown "would be disastrous for society… but I don't believe anyone in the house is proposing that…" Hours later Starmer proposed precisely that…
Tiered lockdown: public money from taxpayers or private enterprise?
In closing, this is what is allegedly happening in Essex, which is just to the east of London. This is puzzling, because Essex has low positive test rates.
Adam Brooks is a publican:
Essex Council deny that money is involved. The councillor giving the following statement said that the Council is doing it for health, not financial, reasons:
Fair enough.
The leader of the Council issued this video announcement, which was not well received by Essex residents (read the replies):
Essex aside, on the subject of lockdown money, Laura Dodsworth has written a lengthy article for Spiked, 'There's a financial incentive for councils to lock down'.
She stands by her article:
She explains that Liverpool Council made sure they received commitment to a financial package from the Government before entering Tier 3:
Liverpool mayors Steve Rotheram and Joe Anderson said that they did not agree with some aspects of the Tier 3 lockdown, but were aware that government would bring in rules 'with or without them'. And so rather than argue forcefully against lockdown, they negotiated to secure the best financial package possible.
This policy is not without its drawbacks:
The new funding package for councils is designed to alleviate the pain of lockdown, to sugar the pill. But the structure of the funding might end up providing local authorities with the ingredients to make lockdown cake indefinitely. It is specifically intended to support more testing, including door-to-door testing, sometimes with help from the military. But more testing leads to more cases. More cases lead to more lockdowns.
… the funding is also going towards enforcement of lockdown regulations and self-isolation, which there are fines for breaching. That, in turn, raises more funds – the revenue from fixed-penalty notices, whether they are issued by local police, environmental-health officers or new Covid marshals, goes into local-authority coffers. In theory, the lockdown fixed-penalty fines should be going straight back into public health (as littering fines would go towards the environment). But, in reality, revenue from fines is not always that well ring-fenced in local authorities.
Liverpool Council is nearly broke:
Back in April, Liverpool council warned it was facing bankruptcy. It's easy to appreciate that local leaders are anxious to secure funds to deal with the ongoing lockdown crisis. I am not suggesting that councils and local politicians would make calculated decisions to push areas into lockdown. But the road to hell is paved with good intentions. This financial model has the potential to become a vicious circle. Seasoned disaster-planner Lucy Easthope tells me: 'There is a tendency in reactive disaster funding to create dependency and to actively avoid thinking through the long-term harms and over-reliance [on emergency funds].'
Allegedly, London is likely to be next:
It will be interesting to see how this turns out in the months to come. I hope that the Treasury have terms and conditions attached to this funding.
The end of the road for England's pubs?
Since the smoking ban in 2007 and the financial crisis the following year, the number of pubs decreased from 50,000 to 39,000 in the UK. That was as of 2018.
Because of the earlier lockdown this year, more have no doubt closed — for good.
The new coronavirus regulations began on Wednesday, October 14:
Below is a video of the 'last hurrah', as my parents' generation would have called it, in Liverpool, before Tier 3 regulations set in.
Regardless of what one thinks of the video, according to the pie chart, when workplaces and schools/universities are factored in, according to Public Health England, hospitality accounts only for 3 per cent of coronavirus 'case' sources:
Not all pubs have to close, but in order to stay open, they must serve 'a substantial meal', as in New York City. A packet of crisps or pork scratchings will not do. The Pub Curmudgeon said that the Government have not precisely defined the term 'substantial meal', which could be problematic.
Meanwhile, Adam Brooks, the aforementioned publican from Essex, has given an interview to Spiked:
More to come tomorrow on how his business has fared during the coronavirus crisis.
Public Health England is being reorganised, but not before they have a go at coronavirus statistics.
As of October 9, 2020, coronavirus and flu stats COULD appear combined in ONE statistic:
Here we go (note the yellow highlight below). This went into effect on Thursday, October 8, 2020:
Let this news sink in and click on the text image (see 11:12 below) for more information:
Good grief.
Where could this lead?
Those who have listened carefully to Matt Hancock, the Secretary of State for Health and Social Care, have made the following observation, probably concerning the absolute necessity (not) of getting a flu jab (shot, vaccine):
Even lockdown advocates should be concerned:
Standing back for just a moment, will this be a report that clearly separates the two maladies?
Which takes precedence — COVID-19 or the flu?
Whatever the case, this has a huge bearing on how the English lead their lives during the foreseeable future. Sadly, we have no answer and no influence:
We can but see.
However, has this tactic from public sector organisations and the Government come too late in the game?
For those who doubt the reason behind this move, think about looking at a blurry photograph or video of your loved ones, impossible to identify, and being asked if you wanted to keep it. Most people would say, 'No, thanks, I have better ones already'. This is the same type of situation.
When it comes to health, we need to see specifics, not blended statistics that leave us in the dark.
Meanwhile, Matt Hancock continues to fearmonger, claiming that a vaccine is the only way out:
Thankfully, some replied:
Please, Lord, how long can this go on?
What are the unknown stories and statistics behind the dangers of lockdown?
One day, we will find out. We will not be happy.