You are currently browsing the tag archive for the 'Obama' tag.
A 20-year old self-described financier and Trump supporter recently posted an excellent tweet of eight Time cover pages:
His tweet got this response:
Of course, an anti-Trumper tweeted:
I bet you can't produce a date or the group that conducted this poll….
It was easy enough to find the source — a July 2, 2014 USA Today article by David Jackson, 'Poll: Obama "worst president" since World War II'. This was the reality of the situation four years ago (emphases mine below):
In a new Quinnipiac University Poll, 33% named Obama the worst president since World War II, and 28% put Bush at the bottom of post-war presidents.
"Over the span of 69 years of American history and 12 presidencies, President Barack Obama finds himself with President George W. Bush at the bottom of the popularity barrel," said Tim Malloy, assistant director of the Quinnipiac University Poll.
Also:
Obama received only 8% in the best presidents poll.
The Quinnipiac poll also reports that 45% believe the nation would be better off had Mitt Romney defeated Obama in the 2012 presidential election; 38% say the country would be worse off with a Romney presidency.
The media purposely mislead people. It's high time we stopped believing their propaganda.
Incidentally, if you missed my post on the ties intelligence agencies have with journalists, please do read it.
Dr Trump is quickly working to restore the Great Republic to health, but she is still gravely ailing.
This film, ostensibly about Q, is more of a general op-ed piece about the state of America today. For that reason, I would recommend watching the last two minutes for a glimpse of a brighter future. Even though I'm on the fence about the first several minutes as being representative of Q, a lot of people like the video, so here it is:
On this note, on July 1, 2018,the Washington Times published a good editorial by L Todd Wood, 'America really did have a Manchurian Candidate in the White House'.
a graduate of the U.S. Air Force Academy, flew special operations helicopters supporting SEAL Team 6, Delta Force and others. After leaving the military, he pursued his other passion, finance, spending 18 years on Wall Street trading emerging market debt, and later, writing. The first of his many thrillers is "Currency." Todd is a contributor to Fox Business, Newsmax TV, Moscow Times, the New York Post, the National Review, Zero Hedge and others. For more information about L. Todd Wood, visit LToddWood.com.
Excerpts from his editorial follow, emphases mine:
After returning from a tour of some of the war zones in the Middle East — which ended with the Free Iran Gathering 2018 in Paris — I am struck by the realization that America really did have a Manchurian Candidate in The White House for eight years. If you look at the evidence, there really is no other conclusion. The calamitous consequences of the Obama presidency will be felt for the foreseeable future.
In the short year and a half that President Trump has been in office, he has put in place policy that has mitigated the damage that President Obama inflicted on our national security and on our allies. The speed with which Trump has been able to turn things around points to the diabolical depths the Obama administration went to in order to undermine our national strength and way of life. All Trump had to do was stop doing things that hurt America; America could then take care of itself. The results are plain as day. However, it will take decades for the Obama damage to be completely undone. The deviousness of the Obama sedition runs deep.
Todd then analyses the destabilising effect Obama's policies in the Middle East had not only there but on the rest of the world — well worth reading.
He concludes:
I won't go into why Obama ran up more debt for the United States than all previous presidents combined. I won't ask why he weakened our armed forces. I won't ask why he used tyrannical policies, like using the agencies of the federal government to go after his political opposition. I won't ask why he politicized our security apparatus in an attempt to frame President Trump.
What I will say is that there was a big fox in the hen house for eight long years. Eight long years for people like Brennan, Hillary, Kerry, Clapper, Comey and Jarrett to really hurt us regarding our safety and security.
Trump has a lot of house cleaning to do. Thank goodness he's being quick about it.
Indeed.
On this Fourth of July, it is important to honour the Great Republic and to be aware that much still needs to be done to restore her to health.
I hope my American readers enjoy a happy Independence Day. Please remember the nation the Founding Fathers had in mind and pray for her continued recovery.
At the weekend, suddenly, a new American media narrative appeared: family separation of illegal aliens at the US border.
Anyone who is anyone chimed in about the 'heartless policy' of the Trump administration, including — but not limited to — former first ladies Laura Bush and Michelle Obama, Laura Bush's brother-in-law (former presidential candidate) Jeb Bush and Senator (former presidential candidate) Ted Cruz. Massachusetts governor Charlie Baker decided not to send the National Guard to help patrol the southern border.
Even First Lady Melania Trump notionally had something to say, although her thoughts were expressed through her spokeswoman with the goal of bringing about revised immigration legislation.
On Monday, June 18, 2018, the Daily Mail posted an exposé of a Texas facility for incoming illegals. Well, those in the facility entered illegally and immigration officials are treating them as humanely as possible given their status. They are only there for a few days.
However, this is not exactly a Trump administration policy. It is one from prior administrations that is continuing today until the Democrats come to the table and work out a reasonable immigration bill with Republicans.
Please note that what everyone is in an uproar about are processing facilities only, the same way Ellis Island was a century ago for … legal immigrants.
The commentary to this video with Hillary Clinton is instructive:
The video — originally from Mediaite — was posted by a YouTube user in September 2017. An excerpt from the YouTuber's commentary follows. Emphases mine:
This clip isn't quite what Mediaite presents it as, though. She's talking here about the migrant crisis in 2014, when parents in Central America sent their kids north, frequently unaccompanied, to cross the U.S. border. They were *recent* arrivals, often intercepted by Border Patrol and sent to detention facilities immediately upon entering the U.S. The case for legalizing DREAMers rests on the fact that they're not recent — they're fully (or mostly) assimilated into American culture, sometimes not even speaking the language of their country of birth fluently. Reportedly even Steve Bannon drew a distinction between DREAMers and other illegals during his time in the White House: "Trump was never in favor of repealing DACA," said a source close to the president, who also said that keeping the program is in line with the immigration stance of Bannon, whose counsel Trump closely heeds. Bannon's economic nationalist view is very much rooted in culture, and so eliminating DACA wouldn't be a priority for him because "these kids have been here and they're going to schools here," the source said. "They're Americans. They understand the culture."
On June 16, the GOP reminded Americans that the Obama administration wanted the child migration crisis kept quiet. Note the date on the video below — 2014. Yes, children were sleeping in cages then:
The video description reads:
On CNN, Representative Henry Cuellar (D-TX) admits that the Obama Administration tried to keep the children migrant crisis on the southern border quiet.
There are a number of considerations surrounding children who show up at the border. Some are accompanied by an adult, but many are not. Not all of the adults accompanying the children are actually family members. What if they are being trafficked?
Did Department of Homeland Security Secretary Kirstjen Nielsen wait too long to address the questionable narrative? By the time she spoke, the media and other anti-Trumpers had embraced it. It spread like wildfire. She should have had a statement prepared to give on television as soon as the news stories began. Why did she wait until Sunday, June 17 to address the issue? Fox News reported:
The head of the Department of Homeland Security bashed the media Sunday for their reporting on the increasingly volatile immigration controversy, writing in a string of tweets: "We do not have a policy of separating families at the border. Period."
Secretary Kirstjen Nielsen added: "This misreporting by Members, press & advocacy groups must stop. It is irresponsible and unproductive. As I have said many times before, if you are seeking asylum for your family, there is no reason to break the law and illegally cross between ports of entry."
The second sentence in the tweet below is the real issue — illegal entry:
The tweets below are from her Monday press conference (see full transcript):
Also:
If President Trump was upset with Nielsen a few weeks ago, he must surely be furious now. On May 11, US News reported:
President Donald Trump unloaded on Homeland Security Secretary Kirstjen Nielsen at a heated Cabinet meeting this week, railing against her for failing to stop illegal border crossings.
Trump, who has grown increasingly frustrated by a spike in border apprehensions and legal setbacks, blamed Nielsen Wednesday for failing to do enough to stop them, according to people familiar with the exchange.
Nielsen, one person said, tried to explain the issues were complex and that the department's powers were limited by a slew of legal restrictions. She told the president her team was doing everything it could, but the president was left unconvinced.
The episode, first reported by The New York Times, left Nielsen on the verge of resignation, according to the paper, which also said Nielsen, the former deputy White House chief of staff, had drafted — but not submitted — a resignation letter.
The department pushed back against that characterization.
Homeland Security spokesman Tyler Houlton said in a tweet that, "The @nytimes article alleging that the Secretary drafted a resignation letter yesterday and was close to resigning is false."
Illegal immigration was always an issue for President Trump:
This is what an actual facility for young illegals looks like as of June 15, 2018:
You can read more about Casa Diego and other children's facilities at Breitbart: 'PHOTOS: Inside Shelter for Illegal Alien Children Separated from Parents'. Please read the article and look at the pictures. Excerpts follow:
The Department of Health and Human Services hosted Breitbart News and other media on a tour of a facility in El Cajon, California, on Friday where migrant children are being sheltered after being separated from their parents.
The children are separated from their parents — or, to be precise, from the adults accompanying them, who may or may not be their parents — when their parents cross the southern U.S. border illegally and are caught and detained.
Previously, under the "catch-and-release" policy, the adults would be released. Under the "zero tolerance" policy of the Trump administration, the adults are being detained and prosecuted. Children cannot be incarcerated with them.
However, families that arrive together at legal ports of entry and apply for asylum status are generally not split up and are permitted to stay in the U.S. pending the adjudication of their applications (which can take several years).
It is important to remember that much of this kerfuffle about 'cages' started with a reporter from Playboy magazine:
On Thursday, CNN analyst and Playboy reporter Brian Karem shouted at White House Press Secretary Sarah Huckabee Sanders: "These people have nothing. They come to the border with nothing and you throw children in cages." None of the reporters in the briefing room corrected him.
A non-profit organisation, Southwest Key, is in charge of these facilities, which are well equipped and clean. Casa Diego is for boys aged 6 to 17. They received schooling on the premises. A recreation area is also on site:
The goal is "reunification": letting each child depart with a legal guardian.
Some 90% of the children at the shelter arrived at the border without adults; the other 10% were separated from the adults accompanying them. Once the children arrive — usually brought by U.S. Border Patrol agents — they are greeted in the "intake" office, where they receive any urgent medical care, are assigned a case worker, and are given food, a shower, and new clothing. They are also given toiletries and lessons in hygiene — literally how to flush a toilet, brush their teeth, and operate the shower, which some of the children may have never seen in their lives …
They have limited access to telephones to call relatives, both in the U.S. and abroad. They receive therapy, both as individuals and in group sessions. They enjoy field trips to local museums, parks, and the zoo, where they can explore the city beyond the shelter. And they also have social activities, including a recent "prom" for which they dressed up.
Girls come from another facility and share some of Casa Diego's services.
In conclusion:
"Cages," these are not. What is immediately striking about the facility is the enthusiasm and care of the staff who work there.
No doubt, I will post on this subject again in future.
Just time for a quick post today.
I do not know where this hoarding (billboard) is, but please note and remember the last three lines (image courtesy of 8chan):
If the Democrats hate America, chances are they hate you, too.
Even if you've voted for them all your life.
The US Constitution has been gradually eroded over the past century.
It's getting worse, up to the point where the decisions of the American voters and the Electoral College are being undermined (origin of graphic unknown):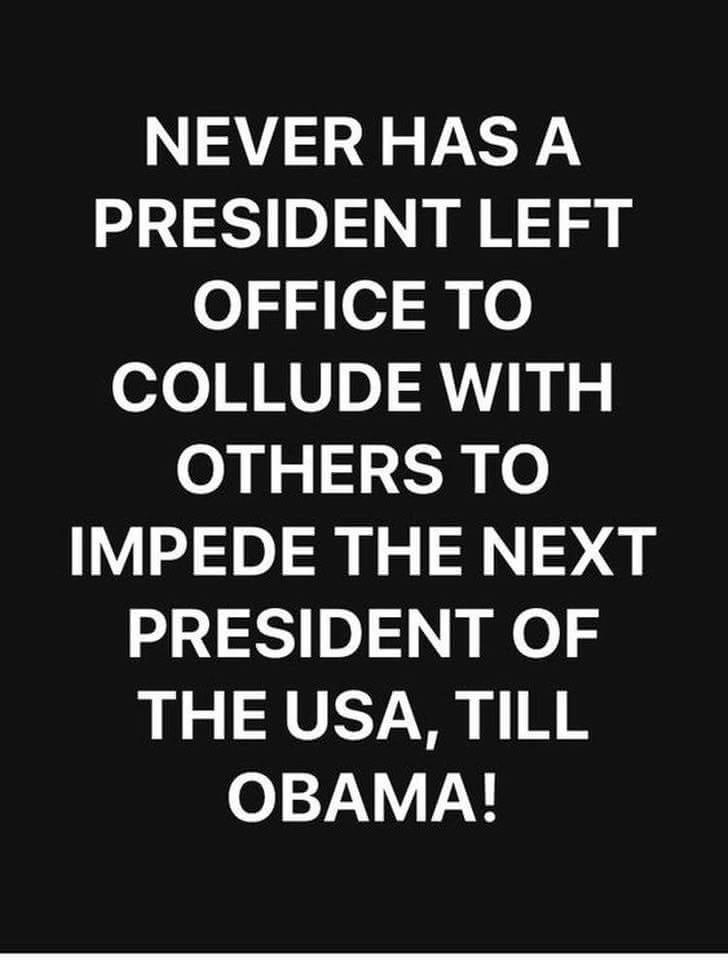 An article posted today at FrontPageMagazine explains it all.
Bruce Thornton's 'Dangerous Times for the Constitution and Freedom' is well worth reading in full. Thornton is a Shillman Journalism Fellow at the David Horowitz Freedom Center.
Excerpts follow, emphases mine:
While We the People distract ourselves with porn stars and royal weddings, the cracks in our Constitutional order continue to multiply and widen.
Evidence continues to mount that a sitting president, Barack Obama, colluded in using the nation's security and surveillance apparatus to subvert the campaign and then presidency of a legitimately elected candidate and president. This effort consisted of numerous illegalities: a mole planted in Donald Trump's campaign; a FISA warrant granted on the basis of false opposition research paid for by his rival; the outgoing president's expansion of the number of people allowed to unmask the identity of Americans mentioned in passing during surveillance; a rogue FBI director, James Comey, who illegally usurped prosecutorial powers to exonerate a felonious Hillary Clinton; and other FBI agents colluding in the plot to damage Trump. And don't forget a Deputy Attorney General appointing the close friend of the fired and disgraced Comey as a special counsel to investigate the non-crime of "collusion," an investigation that has gone on for a year with nothing to show but a handful of indictments resulting from dubious perjury traps.
To quote Bob Dole, "Where's the outrage" at these attacks on the Constitution?
Outrage is surely warranted. These assaults on the rule of law and accountability to the people are akin to the catalogue of "repeated injuries and usurpations, all having in direct object the establishment of an absolute Tyranny over these States," published in the Declaration of Independence. Yet our "watch-dog" media in the main have become the publicists for this attack on the foundations of our freedom, as they flack for the political party that long has resented the limitation of power enshrined in the Constitution. Only a few Cassandras, notably FOX News' Sean Hannity, are trying to alert the citizenry to the coming conflagration that if unchecked could leave the architecture of our freedom in smoking ruins.
In fact, what we are witnessing in the deep-state Democrats' undermining of divided government, check and balances, and government accountability, is the culmination of a process begun over a century ago …
For a century, progressives have been undermining the Constitution as they seek to expand and concentrate government power at the cost of freedom …
… If we allow those guilty of abusing the power of the state for partisan gain to get away with it, we will embolden even more enemies of freedom to do the same as soon as they get the opportunity. It is up to we the people to demand that Mueller's inquisition come to an end, and that the true miscreants who have abused their power be investigated, indicted, tried, and punished. Only then will the fabric of the Constitution begin to be restored, and our freedom rearmored.
The article explains how various government programmes and policies dating from the First World War era have gradually made Americans a less free people living in a less free society. Even a vote is no longer sacrosanct.
It's time Americans reclaimed their Constitution.
Please send letters or postcards to your public servants — representatives and senators — about specific issues, urging them to vote on them in a way that restores the Great Republic.
The future of the United States — and the world — depends on it.
President Donald Trump and First Lady Melania hosted their first state visit by welcoming President Emmanuel Macron and his wife Brigitte to the White House.
The Macrons arrived on Monday, April 23 and left on Wednesday, April 25.
Emmanuel Macron is the Western leader who likes President Trump the most. The US president also wanted to reciprocate the warm welcome and Bastille Day visit in July 2017 (here and here).
Oh, the irony. Macron was Obama's pet in 2017 during the French presidential campaign. They were on the phone to each other at least once:
State visits
In 1997, Radio Free Europe / Radio Liberty posted an article on the various types of visits made to the White House by heads of state. It is well worth reading. An excerpt follows about the state visit, the most important one (emphases mine):
According to official State Department guidelines, there are five types of visits to be accorded to a ranking member of a foreign government. They are: a "state visit," an "official visit," an "official working visit," a "working visit," and a "private visit."
The guidelines say that the "state visit" is the highest ranking visit and can only be offered to a chief of state — such as the president of a country or a reigning monarch like Britain's Queen Elizabeth — and must be at the invitation of the U.S. president.
During a state visit, the guest is offered a room for four days and three nights at Blair House, the President's official guest house, located within walking distance of the White House.
A state visit ensures a meeting with the U.S. president, a state dinner at the White House, a full honors arrival and departure ceremony on the south grounds of the White House, and a 21 gun salute. Gifts may be exchanged and spouses can attend the ceremonies and dinners. Press availability and photo opportunities are plentiful …
Mel French, the Director of Protocol at the U.S. State Department, says there is a practical reason why the White House ranks the visits of foreign guests.
"Ranking the visits gives a level to what the [U.S.] president wants to do when he invites someone to this country," she says. "Often they really need an official working visit where they can sit down and work through problems or things that they need to talk about. An official working visit is really a visit of substance and policy. A state visit and an official visit are more of a ceremonial type thing where we are honoring a country."
French adds that there are limits on state visits.
"A country can only have one state visit during a [U.S.] president's four-year term," she says.
French says that the decision of what kind of rank to accord each visitor is made jointly by the National Security Council and the State Department.
When asked if foreign heads of state are ever invited to stay at the White House instead of Blair House, French says that can happen occasionally, but only under unusual or important circumstances.
State dinners
On April 18, Jennifer Boswell Pickens, White House East Wing historian, wrote an excellent article for The Daily Caller about previous presidents' state dinners and her anticipation of this one:
I predict the Trumps' first State Arrival Ceremony and State Dinner will truly be a meaningful event for the Macrons, as even the smallest details are coming from Mrs. Trump's appreciation for American History and respect for her French guests … Not since Jackie Kennedy will we have a First Lady able to speak fluently to her guests creating that timeless "Melania Trump je ne sais quoi" that will help the president create deeper bonds, and closer diplomatic ties with our French neighbors.
The White House also issued an interesting history of state visits. The first one was held in 1874, when President Ulysses S Grant welcomed King David Kalakaua of Hawaii:
The White House had never hosted a foreign head of state—Hawaii would not be annexed by the United States until 1898—largely because travel overseas during the 18th and 19th centuries was long and hazardous.
No matter how the visit went, King Kalakaua's trip would set a precedent.
The result was America's first State Dinner with a foreign head of state, an intimate but elaborate meal consisting of more than 20 courses and 36 guests. The President, Vice President, and a host of other U.S. dignitaries were in attendance.
The reason for King Kalakaua's visit and the primary topic of discussion? A trade deal.
Preparations
Everything was planned well in advance, from the security and the dinner to Macron's speaking engagements.
Meanwhile, Macron gave interviews on both sides of the Atlantic prior to his visit. Chris Wallace travelled to Paris to interview him for Fox News:
The 40-year-old Macron said Sunday that he has a "very special relationship" with Trump, suggesting they're political "mavericks" mutually committed to fighting terrorism and reducing the influence of rogue nations and dictators …
He said he and Trump "have a very special relationship because both of us are probably the maverick of the systems on both sides. I think President Trump's election was unexpected in your country, and probably my election was unexpected in my country. And we are not part of the classical political system. … We are very much attached to the same values …. especially liberty and peace," he said. "And I think the U.S. today has a very strong role to play for peace in different regions of the world and especially the Middle East."
No doubt Macron was looking forward to getting away from the fray for a few days. He has been facing active opposition in France for some time. The Express had more on the Chris Wallace interview:
Furious protests are regularly held against French Government's reforms, with up to 200,000 people attending some marches. 
These protests have often spilled over into violence and riots, including tense clashes with police.
On this, Mr Macron said: "If I stop here, because of some protests, they are legitimate but in a minority, then I will never be able to reform again."
Wallace followed this up: "Your popularity is falling. You were elected with 66 percent of the vote.
"The latest polls show that 58 percent of French people disapprove of your presidency, with only 40 percent approval rates."
The French president responded: "If you follow the polls, you never reform, you never fix the situation, you never transform.
"You are always obsessed with following where you want to go. I will look at the polls in due time, not now."
There was also the matter of an immigration bill which caused rifts in the French parliament.
On Sunday, the First Lady was putting the finishing touches on Tuesday's state dinner:
She tweeted:
After months of preparations, @POTUS and I are looking forward to hosting our first State Dinner with France! Thank you to everyone who has worked so hard to make this visit a success.


ZeroHedge gave us an insight into the planning (bold emphases in the original, those in purple mine):
To prepare for Tuesday night's State Dinner – the Trump administration's first – Melania went all out, curiously doing so without the help of an event planner as previous first ladies have used …
Preparation began seven months ago, when Melania began cooking up gift ideas – such as a framed section of upholstery from one of the chairs in the White House Blue Room, created by French designer Pierre-Antoine Bellangé as one of 53 pieces commissioned for the room by President James Monroe. 
The Macrons will also receive a photo album upon their departure, full of pictures of their visit – along with an engraved Tiffany & Co. silver bowl which bears the presidential seal and the signatures of both Trumps …
To pull off the event, Melania has assembled a "close-knit" team of 10 people in the East Wing. "The team is small, but mighty" says the first lady's communications director, Stephanie Grisham.
The Trumps are opting for a slimmed-down dinner of around 150 people – with no invites going to Congressional Democrats or members of the press. 
In fact, there was one Democrat who attended: the governor of Louisiana. It is customary for Louisiana's governor to be invited to state events honouring the French head of state.
Monday's schedule
This was the White House schedule for Monday, April 23:
The US military and various dignitaries welcomed the Macrons upon their arrival at Joint Base Andrews. Macron made a brief statement of thanks to Trump and said the two of them would discuss various bilateral issues, including trade and security (around 7:00):
Macron mentioned the mutual responsibility both countries have in the face of mounting international challenges. As a political commentator pointed out on France's RMC talk radio, France is the EU nation the US will look to for military presence when needed once the UK completes Brexit:
A motorcade then took the couple to Blair House, where visiting heads of state reside during their visits. There, they were able to rest and prepare for the afternoon's tree planting and dinner at Mount Vernon. Transport to and from George Washington's homestead was via Marine One.
That afternoon, the president and first lady officially greeted the Macrons at the White House (longer version here):
They got a tour of the White House. Here they are in the Oval Office. Brigitte Macron admired the Resolute desk:
The Macrons gave the United States an oak tree sapling as a gift. The Conservative Treehouse explains that the sapling is an important one. It was (emphases mine):
taken from Bellau Wood, about 60 miles northeast of Paris in the Champagne region. The site is where a famous World War One battle took place, where the U.S. Marine Corps repelled a German offensive in the final year of the conflict almost exactly a century ago.
The sapling grew close to the so-called "Devil Dog" fountain, a spot that has become legendary within Marines ranks. It is where U.S. soldiers are said to have gathered after the battle. The "dog" in the fountain's name refers to its spout, which resembles the head of a bull mastiff. But the nickname also stems from the German moniker "Teufelhunde", or "devil dogs". That term is said to have been used by the Germans to describe the U.S. Marines due to the ferocity with which the Americans fought.
As a consequence, "Devil Dog" soon became a common nickname for U.S. Marines.
The tree was already planted on the White House lawn, so the two presidents conducted a ceremonial 'planting' on the South Lawn:
I rather enjoyed this photo of the wives:
Then it was time to board Marine One:
This was the view:
They arrived a short while later. Macron cannot keep his hands off Trump, whom he sees as a father figure (see 3:10). You can see the exterior of the Mount Vernon mansion at 4:47:
This clip gives a closer view. The outer doors are particularly intriguing (3:00):
After dinner:
Before leaving:
The choice of the venue has historic significance for the two countries. George Washington had a close friendship with General Lafayette, who helped the colonies greatly in the Revolutionary War:
The media stated a more pedestrian reason for the choice of Mount Vernon:
In a statement issued that day, President Trump made it abundantly clear that the historical bonds between the United States and France are significant. An excerpt follows (emphasis in the original):
A LONG AND ENDURING FRIENDSHIP: President Trump is continuing the legacy of French-American cooperation that stretches back to America's independence and working with President Macron to build the already strong ties between the United States and France.
President Trump has made clear that the bond between the United States and France is unbreakable.

The relationship between the two countries dates back to the days of the American Revolution, when thousands of French soldiers fought alongside American troops and provided crucial support in our fight for freedom and liberty.

Presidents Trump and Macron have reaffirmed and strengthened the U.S.-France relationship. They have met in person and spoken on the phone numerous times.
As dusk fell, the couples boarded Marine One for the White House.
Upon arrival, conversation was lively, as if between friends:
The top left photo shows Macron holding Papa Trump's left arm (click to enlarge):
The Macrons left for Blair House:
Trump managed to secure an increase in France's NATO contribution that day. Early that evening, The Daily Caller reported:
President Donald Trump secured a commitment from French President Emmanuel Macron Monday to increase the country's NATO defense spending by more than a third.
Trump hosted Macron in Washington, DC Monday, after which the White House announced France's commitment to meet NATO's two percent GDP defense spending minimum, an increase of 35 percent.
Ah. The Art of the Deal.
Promises made, promises kept.
Tomorrow: The Trumps' first state dinner
In February, I published a guest post from one of my readers, George True, on the Parkland, Florida school shooting. If you missed it, please be sure to read it.
A few days ago, George True commented on 'The bottom to top plan to save America', which explains why we have not seen high profile arrests yet. (If you haven't read it, please do, as it will put what follows in context.
George kindly granted me permission to use his eloquent, inspired comment as a guest post. Emphases mine below.
This is an excellent Christian perspective on what is happening in America right now:
I certainly hope this what is happening behind the scenes. Many American patriots, including myself, were expecting to see a number of high level arrests and prosecutions by now. The sheer number of crimes committed by high ranking members of the Obama administration is almost overwhelming to contemplate. And the in-your-face audacity of it all and them more or less daring anyone to do anything about it is breathtaking in its arrogance. The weaponizing of virtually all agencies of government by the prior administration against anyone, including common people, who had different political views is a level of evil that is so far beyond the pale it defies description.
This is by far the greatest government scandal in the entire history of the United States. And so far the perpetrators have gotten away with it scot free. If they are not indicted and prosecuted for their many felonies committed against the American people, then one can truly say that there is no law anymore in the former constitutional republic known as America, except the law of the jungle.
The Deep State is attempting to isolate Trump and get him before he gets them. The Republican establishment in particular is complicit in the attempt to bring Trump down. Never in my life have I seen one of the major political parties not even attempt to defend the leader of their party. Most of them are probably compromised, either through blackmail or having been bought off. And the travesty of Mueller, one of the unindicted co-conspirators in the Uranium One scandal, investigating Trump on the bogus and fraudulent claim that his 2016 campaign somehow conspired with Russia is both disgusting and enraging to see day after day. If real justice were in effect, Mueller and his entire crew of virulently anti-Trump leftists, along with all of the main criminals of the Obama administration would be taken into custody by the Marine Corps and transported to Guantanamo forthwith, where they would await trial by military tribunal.
I am not a vengeful person. Yet my soul cries out to see justice done. Something on the order of seventy million American Christians who remember what our country used to be prayed daily and fervently to our God for deliverance from the criminal cabal that has had a stranglehold on every aspect of our government. Our prayers were answered in the form of President Donald Trump, an imperfect man, but one who also remembers what out country used to be and was willing to risk everything, up to and including his very life in order to restore our republic to we the people. I cannot believe that God would bring us this far only to have the Deep State take out our champion that He has anointed.
I still fervently pray, with all my strength and all my heart and soul that there is much going on behind the scenes that we do not know about. I pray daily for Donald Trump's health and safety, and that things are proceeding according to plan. Let the corrupt media bray and spew their misinformation and deliberate disinformation. Let the Deep State think they have gotten away with it, even as the net slowly but surely encircles them. And let us all continue to fervently beseech God for justice, and to thank God for all that he has done and continues to do for each of us individually and all of us collectively. I want nothing more than to be a righteous man in a once again righteous nation – a nation that looks to God for guidance, protection, and love.
That is a perfect description of the egregious present and the God-fearing past in America.
I hope George seriously considers starting his own WordPress blog. His thoughts deserve a wide audience.
This post can be found on my Recipes / Health / History / Health / Trump page.
Instead of following the world's rants against President Donald Trump and his campaign's use of Big Data, let's look at his predecessor's relationship with Google.
On April 22, 2016, The Intercept published 'Google's Remarkably Close Relationship With the Obama White House, in Two Charts'. David Dayen's article is an eye-opener. Excerpts follow, emphases mine.
Dayen pointed out the unusually close relationship between Obama's White House and the Silicon Valley giant which benefited both parties:
Over the past seven years, Google has created a remarkable partnership with the Obama White House, providing expertise, services, advice, and personnel for vital government projects.
Precisely how much influence this buys Google isn't always clear. But consider that over in the European Union, Google is now facing two major antitrust charges for abusing its dominance in mobile operating systems and search. By contrast, in the U.S., a strong case to sanction Google was quashed by a presidentially appointed commission.
There was no transparency about this relationship:
It's a relationship that bears watching. "Americans know surprisingly little about what Google wants and gets from our government," said Anne Weismann, executive director of Campaign for Accountability, a nonprofit watchdog organization. Seeking to change that, Weismann's group is spearheading a data transparency project about Google's interactions in Washington.
The Intercept and the Campaign for Accountability teamed up to find out how many times Google executives visited the White House and how this relationship worked.
The charts are at the bottom of the article. There was a lot of Google footfall during Obama's two terms in office. The visitor data are from 2009 to 2015 and show:
White House meetings involving employees from Google, Eric Schmidt's investment vehicle Tomorrow Ventures, and Civis Analytics, a company whose sole investor is Schmidt.
Between January 2009 and October 2015, Google staffers gathered at the White House on 427 separate occasions. All told, 182 White House employees and 169 Google employees attended the meetings, with participation from almost every domestic policy and national security player in the West Wing.
The frequency of the meetings has increased practically every year, from 32 in 2009 to 97 in 2014. In the first 10 months of 2015, which is as far as the study goes, there were 85 Google meetings.
The most frequent visitor is Johanna Shelton, one of Google's top lobbyists in Washington — officially its director of public policy. Shelton attended meetings at the White House on 94 different occasions.
The article points out that Shelton was actually there on 128 different occasions. The discrepancy is accounted for as the visits excluded from the graph are social occasions, such as state dinners (!) and tours.
Judging from the people who went and the White House officials with whom they met:
Google's presence as an economic force and a communications tool gives the company an interest in virtually every aspect of public policy.
Google employees met with everyone who had influence:
And they met with the president of the United States 21 separate times — five times in the first term and 16 times in the first two-plus years of the second term. Even Jill Biden and Michelle Obama have taken meetings with Google employees.
The Intercept says that the reasons for so many visits were for lobbying purposes and consulting projects.
The article says that Google did not get involved with the White House or Washington until Obama took office. The tech giant became a huge player:
It spent $16.7 million in lobbying in 2015, according to the Center for Responsive Politics, and has been at or near the top of public companies in lobbying expenses since 2012.
But direct expenditures on lobbying represent only one part of the larger influence-peddling game. Google's lobbying strategy also includes throwing lavish D.C. parties; making grants to trade groups, advocacy organizations, and think tanks; offering free services and training to campaigns, congressional offices, and journalists; and using academics as validators for the company's public policy positions. Eric Schmidt, executive chairman of Alphabet, Google's parent company, was an enthusiastic supporter of both of Obama's presidential campaigns and has been a major Democratic donor.
I'm looking forward to finding out the real reason Eric Schmidt resigned a few months ago. But I digress.
The article says that the White House received consulting from Google gurus:
In just the past few years, Google has provided diplomatic assistance to the administration through expanding internet access in Cuba; collaborated with the Department of Housing and Urban Development to bring Google Fiber into public housing; used Google resources to monitor droughts in real time; and even captured 360-degree views of White House interiors …
White House officials have publicly asked Silicon Valley for aid in stopping terrorists from recruiting via social media, securing the internet of things, thwarting cyberattacks, modernizing the Defense Department, and generally updating all their technology. We can reasonably expect yet more things are being asked for behind closed doors.
I shudder to think what. Thank goodness Trump won.
Google was also an elaborate IT fixer for the Obama administration, available on demand. The article discusses the difficulties with the 2013 HealthCare.gov site:
Within weeks of the site going live, Chief Technology Officer Todd Park, his top deputy Nicole Wong (a former Google deputy general counsel), and White House Chief of Staff Denis McDonough held meetings with Google personnel.
In Time magazine, Steven Brill detailed one of those meetings, between Park and Gabriel Burt, the chief technology officer at Eric Schmidt's Civis Analytics. Civis was already working on Obamacare as a vendor for Enroll America, a nonprofit tasked with getting people subscribed on the insurance exchanges. Civis used reams of data to target communities with high levels of uninsured Americans so Enroll America could contact them. But now the site where they were supposed to sign up wasn't working. So the White House turned to Civis for help with that as well.
Eventually, Mikey Dickerson, a site-reliability engineer with Google who previously worked on the Obama campaign, got hired to fix the site. Burt and Dickerson worked together to "form a rescue squad" for HealthCare.gov, according to Time. And most of the recruits came from Google. Later, Dickerson led the U.S. Digital Service, a new agency whose mission was to fix other technology problems in the federal government. Ex-Google staffers were prevalent there as well. Dickerson attended nine White House meetings with Google personnel while working for the government between 2013 and 2014.
Meetings between Google and the White House, viewed in this context, sometimes function like calls to the IT Help Desk. Only instead of working for the same company, the government is supposed to be regulating Google as a private business, not continually asking it for favors.
Anne Weismann, executive director of Campaign for Accountability, said she hopes this information:
will help the public learn more about the company's influence on our government, our policies, and our lives.
On April 23, 2016, the Daily Mail summarised The Intercept article and reported Google's response to it:
Of course we've had many meetings at the White House over the years.
Google's response sounded most altruistic in describing the various projects that they discussed with the Obama team, among them STEM education.
One thing is for certain. Google's censorship campaign is alive and well, including on YouTube. Google also generates social media bots, then falsely accuses conservatives of that.
A litany of transgressions can be raised against the company. For these reasons, I hope people rethink their Google use.
The Revd Billy Graham departed this mortal coil on February 21, 2018, aged 99.
Only the good Lord knows how many people he converted or awakened to Christianity. If he spoke in person to 250 million people around the world during his ministry, imagine the hundreds of millions of people watching his televised Crusades and specials or listening to him on radio. What he accomplished over his 80 years as a preacher was so extraordinary that it might not be repeated for generations to come.
CBS News reported that Graham was (emphases mine):
the most widely heard Christian evangelist in history …
Spokesman Mark DeMoss said Graham, who long suffered from cancer, pneumonia and other ailments, died at his home in North Carolina on Wednesday morning.
Tributes from American presidents
President Donald Trump tweeted and followed up with a formal statement later that day:
President Trump's statement reads as follows:
Melania and I join millions of people around the world in mourning the passing of Billy Graham. Our prayers are with his children, grandchildren, great-grandchildren and all who worked closely with Reverend Graham in his lifelong ministry.
Billy's acceptance of Jesus Christ around his seventeenth birthday not only changed his life—it changed our country and the world. He was one of the towering figures of the last 100 years—an American hero whose life and leadership truly earned him the title "God's Ambassador."
Billy's unshakeable belief in the power of God's word to transform hearts gave hope to all who listened to his simple message: "God loves you." He carried this message around the world through his crusades, bringing entire generations to faith in Jesus Christ.
In the wake of the September 11th attacks in 2001, America turned to Billy Graham at the National Cathedral, who told us, "God can be trusted, even when life seems at its darkest."
Reverend Graham would be the first to say that he did not do it alone. Before her passing, his wife Ruth was by his side through it all—a true partner, a wonderful mother, and a fellow missionary soul. He also built an international team and institution that will continue to carry on Christ's message.
Melania and I were privileged to get to know Reverend Graham and his extraordinary family over the last several years, and we are deeply grateful for their love and support.
Billy Graham was truly one of a kind. Christians and people of all faiths and backgrounds will miss him dearly. We are thinking of him today, finally at home in Heaven.
George H W Bush also issued a statement:
Billy Graham was America's pastor. His faith in Christ and his totally honest evangelical spirit inspired people across the country and around the world," Bush said. "I think Billy touched the hearts of not only Christians, but people of all faiths, because he was such a good man. I was privileged to have him as a personal friend. He would come to Maine to visit with Barbara and me, and he was a great sport. He loved going really fast in my boat. I guess you could say we had that in common. Then we would come home and talk about life. He was a mentor to several of my children, including the former president of the United States. We will miss our good friend forever.
It's true. There was never a whiff of scandal around Billy Graham. God blessed him abundantly, and the Holy Spirit worked through him until the end.
CBS News discussed the long line of past presidents Graham met with:
from Harry Truman to Barack Obama, but always denied any role in setting policy saying, "I don't advise them, I pray with them," CBS News reported. Lyndon Johnson looked up to his close friend, the pastor. Richard Nixon asked for his counsel during Watergate. The elder Bush called Graham to the White House the night before he launched the first Gulf War. Younger President Bush has credited Graham with turning him away from drinking and towards embracing God.
These are the names of those 12 past presidents from at least the early 1950s through to the present day: Harry S Truman, Dwight D Eisenhower, John F Kennedy, Lyndon Baines Johnson, Richard M Nixon, Gerald R Ford, Jimmy Carter, Ronald Reagan, George H W Bush, William J Clinton, George W Bush, Barack Obama. That's a mighty long list.
And he met with President Trump.
That's 13 presidents in all.
Obama was the first sitting president to visit Graham at his home in North Carolina. That was in 2010, three years after Graham's wife Ruth went to her heavenly rest.
CBS reported that Graham also became friends with Martin Luther King Jr about a decade before the civil rights movement took root:
In 1952 he stopped segregating his crusades and began a friendship with Dr. Martin Luther King, Jr.
"All the problems of America tonight and of the world stem from the fact that we as the human race have sinned against Almighty God," he said in May 1997.
Such was the impact of Billy Graham's life that flags flew at half mast in Washington DC from February 21 to March 2, the day of his funeral and burial:
Tributes from clergy
Cardinal Timothy Dolan, the Archbishop of New York, remembered his family's respect for Graham's ministry:
As anyone growing up in the 1950's and 1960's can tell you, it was hard not to notice and be impressed by the Reverend Billy Graham," Dolan said in a statement. "There was no question that the Dolans were a Catholic family, firm in our faith, but in our household there was always respect and admiration for Billy Graham and the work he was doing to bring people to God. Whether it was one of his famous Crusades, radio programs, television specials, or meeting and counseling the presidents, Billy Graham seemed to be everywhere, always with the same message: Jesus is your Savior, and wants you to be happy with Him forever. As an historian, my admiration for him only grew as I studied our nation's religious past, and came to appreciate even more the tremendous role he played in the American evangelical movement. May the Lord that Billy Graham loved so passionately now grant him eternal rest.
One of Graham's grandsons, the Revd Tullian Tchividjian, noted his grandfather's universal appeal:
My granddad wasn't just Christian-famous, he was famous-famous, he was crossover famous.
Unfortunately, Tchividjian succumbed to temptation in his own ministry. He resigned his pastorate at Coral Ridge Presbyterian Church in Fort Lauderdale after admitting to an extramarital affair. The Presbyterian Church in America (PCA) deposed him from their South Florida Presbytery as being 'unfit for Christian ministry'. A subsequent pastorate and outreach ministry also failed because of more sexual impropriety. In 2015, Tchividjian divorced his first wife Kim after 21 years of marriage. He married his second wife Stacie the following year. Hmm. What a contrast to his grandfather.
Honour of lying in state in Capitol Rotunda
Billy Graham was honoured greatly prior to his funeral:
This is a good photo of the exterior of the Capitol Building from Billy's son's — Franklin Graham's — Samaritan's Purse ministry:
A memorial service took place. Pictured is one of Lyndon Baines Johnson's daughters, Lynda Bird. I remember when she and her husband married in 1967:
President Trump spoke at the service:
What follows is the text of President Trump's address. It's very moving — probably written by the incomparable Stephen Miller — and really expresses not only who Billy Graham was but how much he appealed to his audiences. I remember watching his Crusades when I was a child. During the first one I watched at the age of seven, I approached the television set when he made his call for people to come forward!
11:21 A.M. EST
THE PRESIDENT: Thank you, Speaker Ryan and Leader McConnell. And, most importantly, thank you to the entire Graham family for honoring us with your presence here today. Thank you.
In the spring of 1934, Billy Graham's father allowed a group of Charlotte businessmen to use a portion of the family's dairy farm to gather for a day of prayer.
On that day, the men prayed for the city. They prayed that, "Out of Charlotte, the Lord would raise up someone to preach the Gospel to the ends of the Earth."
We are here today, more than 80 years later, because that prayer was truly answered.
Billy Graham was 15 years old at the time. Just a few months later, he accepted Jesus Christ as his Lord and Savior.
That choice didn't just change Billy's life — it changed our lives. It changed our country, and it changed, in fact, the entire world.
The North Carolina farm boy walked out of those fields, into a great and beautiful history.

And I remember that, because my father said to me, "Come on, son" — and, by the way, he said, "Come on, mom. Let's go see Billy Graham at Yankee Stadium." And it was something very special.
But Americans came in droves to hear that great young preacher. Fred Trump was a big fan. Fred Trump was my father.
In London, Tokyo, Seoul, Bogota, Moscow, New Delhi, Saigon, Johannesburg, and scores of other places all over the world, Reverend Graham shared the power of God's word with more than 200 million people, in person, and countless others through television and radio where people loved to watch and listen.
In 1978, with the support of the Catholic Bishop who would soon become Pope John Paul II, Reverend Graham went to Poland and spoke of the meaning of the cross to a people suffering under the soulless oppression of communism.
Billy Graham carried his message around the world, but his heart, as Franklin will tell you, was always in America.
He took his message to the poorest places, to the downtrodden and to the brokenhearted, to inmates in prison, and to the overlooked and the neglected. He felt a great passion for those that were neglected.
Everywhere he went, Reverend Graham delivered the same beautiful message: God loves you. That was his message. God loves you.
We can only imagine the number of lives touched by the preaching and the prayers of Billy Graham –- the hearts he changed, the sorrows he eased, and the joy he brought to so many. The testimony is endless.
Today, we give thanks for this extraordinary life. And it's very fitting that we do so right here in the Rotunda of the United States Capitol, where the memory of the American people is enshrined.
Here in this room, we are reminded that America is a nation sustained by prayer. The painting to my left is of the pilgrims as they embarked for America, holding fast to the Bible and bowing their heads in prayer.
Along these walls, we see the faces of Americans who prayed as they stood on the Lexington Green, who prayed as they headed west, prayed as they headed into battle, and prayed as they marched for justice, and always marched for victory.
Around us stand the statues of heroes who led the nation in prayer during the great and difficult times, from Washington to Lincoln to Eisenhower to King.
Thank you. God bless you. And God bless America. Thank you very much.
END
11:28 A.M. EST
That evening, President Trump and First Lady Melania Trump hosted a dinner for the Grahams. Franklin Graham is sitting to the left of Mrs Trump (her right):
The funeral
Billy Graham's funeral took place in his hometown of Charlotte, North Carolina, on Friday, March 2.
His grandson Roy provided the story behind the evangelist's simple wooden casket. Recommended video:
This was the scene under a tent at the Billy Graham Library before the funeral:
The Trumps and the Pences walked together:
The Charlotte Observer reported:
His funeral service under a massive tent at the Billy Graham Library in his hometown of Charlotte drew more than 2,000 guests, including President Donald Trump, Vice President Mike Pence, governors, senators, religious leaders, celebrities and longtime Graham family friends. It was the kind of star-studded turnout that would have made Graham blush, suggested some of the speakers, who lauded this pastor to presidents and everyday people for always trying to steer the attention away from himself and toward Jesus Christ.
Family members escorted Graham's plain wooden casket into the 28,000-square-foot tent, which was meant to harken back to Graham's 1949 crusade in a "canvas cathedral" in downtown Los Angeles that shot him to national attention.
The service lasted the planned 90 minutes. Franklin Graham, who heads the Billy Graham Evangelistic Association — BGEA — as well as his own Samaritan's Purse, gave the address:
"My father's greatest longing has been granted," the younger Graham said. "He's in the presence of God" …
Franklin Graham recalled his father's love of his late wife, Ruth, his sense of humor and joy in his grandchildren. "The Billy Graham that the world saw on TV, and in the big stadiums, is the same Billy Graham we saw at home," he said. "There weren't two Billy Grahams."
But Graham said the late evangelist also believed in heaven and hell, and in the Bible as the infallible word of God: "He didn't understand it all, but he sure believed it all."
In an era of political correctness, he added, some "want you to believe there are many roads to God. It's just not true.
"Daddy, I won't see you on this earth again," he ended, gazing at the casket before him, "but I will see you again, and maybe soon."
The article concludes by stating that the Graham family and the BGEA consider the funeral to be the Last Crusade. They hope it will stimulate new interest in the Gospel.
The videos of the funeral service follow:
More on Billy Graham to follow.