You are currently browsing the tag archive for the 'Obama' tag.
On Saturday, September 8, 2018 — the day after he received an award and made a fallacy-filled speech in Illinois — Obama went on to campaign for Democrat candidates in California.
Dems say 'no'
However, not every Democrat candidate wants him to stump for them. On September 2, The Hill reported:
Not all Democrats want Obama's help.
Democratic candidates running in states that President Trump won by double digits in 2016 would prefer that the former president stay far away.
Some Democrats in pro-Trump states, such as Sens. Bob Casey Jr. (Pa.), Debbie Stabenow (Mich.) and Sherrod Brown (Ohio), say they hope Obama will campaign for them. 
Others, such as Sens. Jon Tester (Mont.) and Heidi Heitkamp (N.D.), want to keep the race locked on the battle between themselves and their state rivals, fearing a high-profile surrogate like Obama could distract from the strategy …
While the former president remains extremely popular with the Democratic base, especially among African-American voters, Democrats fear his entrance into some battleground states could inadvertently rev up conservatives and pro-Trump voters.
Invitation only
In true Democrat style, Obama spoke to a select audience of 750 at the Anaheim Convention Center. The event was by invitation only.
Contrast this with President Trump's rallies, which are open to thousands of people at a time who apply for a ticket online.
On September 6, The Times of San Diego featured a number of tweets from interested Dems:
The accompanying article said that tickets were few and far between. The national Democratic Congressional Campaign Committee managed the distribution.
Although the convention centre can hold over 10,000 people, the Dems used 'security concerns' as an excuse for a small audience.
If anyone should be concerned about security, it's Donald Trump.
Anyway, the Dems explained themselves as follows (emphases mine, except for the link):
Despite media reports that local congressional campaigns would control precious tickets, a representative of 49th District candidate Mike Levin — seeking the Rep. Darrell Issa-vacated seat — said his office didn't have tix.
"The event is being hosted by the national party. So local groups/campaigns are unlikely to have much info" on tickets, said the spokesman. "You'll have to reach out to the DCCC directly."
The Democratic Congressional Campaign Committee didn't immediately respond to a request for details.
On Friday, a spokeswoman for the Democratic Party of Orange County noted the "text-to-win opportunity" but added: "This event was produced by the DCCC and the Obama team with very little public notice because of security concerns. The Democratic Party of Orange County was not part of the planning team."
Caryn Puma, the spokeswoman, said Saturday's rally otherwise has no publicly available seats.
"There will be no tickets given at the door," she said. "Each of the seven 'hot' congressional campaigns got an allotment of tickets for their volunteers, and a slim handful were given to the four [Southern California] county parties."
We know that Dems prefer small, select audiences. Obama was not in the habit of appearing at rallies with everyday voters. Hillary Clinton struggled to get students to attend her tiny meet-ups in 2016.
This is how a tiny number of Obama fans, no matter how select, looks to a Trump supporter:
Obama does not care about ordinary Democrats.
Obama's speech
Think Progress reported on the Obama event:
Former President Obama made his first campaign stop of the midterm elections in Orange County, California Saturday to stump for seven Democratic House candidates running in districts currently held by Republicans but that Hillary Clinton won in 2016.
About 750 people attended the event at Anaheim Convention Center, where Obama delivered a short speech centered on unity and the "politics of hope." And, after a story about getting kicked out of Disneyland when he was caught smoking in the Magic Kingdom after a concert as a teenager, Obama issued an impassioned critique of Trump and the state of American democracy and encouraged the crowd to back the candidates he came to support.
How edifying:
Two never-Trump Republican defectors also spoke, which must have added an extra frisson to the proceedings:
Ahead of Obama's remarks, two Republicans took the podium, Katherine Amoukhteh and Duraid Antone, to say they are supporting Democrats in the midterms.
"There is no shame in being a Republican, but there is shame in letting this political climate continue," Amoukhteh said.
A few minutes later, Antone, a veteran who said he was a registered Republican when he voted for Obama, spoke about his support for Rouda, who's running against longtime conservative lawmaker Dana Rohrabacher (R-CA).
In these historically Republican-leaning districts, some Democrats hope they can convince Republicans to abandon their party this fall. In his speech Saturday, Obama said he wants to win over independent voters and even some Republicans — especially those who don't recognize their own party anymore.
Obama spoke of Trump's 'authoritarian' administration. If anyone had an authoritarian administration, it was Obama, as evidenced in yesterday's post.
Reactions
The Conservative Treehouse pointed out:
One thing stands as abundantly clear, the former president is afraid – very afraid.
Former President Obama is acting like a man who knows there is a strong likelihood a win for President Trump in the mid-terms means all of the corruption discovered during Obama's administration will surface.   When campaigning today Obama says: "things can get worse", he's right.  Things likely will get much, much worse…. FOR HIM.
If President Trump can keep control or gain seats within the House of Representatives; and simultaneously build on the republican majority within the senate; there's a horizon filled with consequences for President Obama, democrat politicians, and former administration officials who weaponized government to retain power.
Everything is being controlled, scripted and planned. On the surface it might seem like President Obama is violating every polite political custom in an effort to win seats in the mid-term election; however, below the surface the real motive is to save himself.
Former Utah congressman and Republican Jason Chaffetz said:
Here's Rep. Louis Gohmert (R-Texas) throwing Obama's own words back at him:
ALWAYS REMEMBER 'THE MAGIC WAND'
In 2016, Obama decried Trump for his campaign pledges on the economy.
Obama said 'some of those jobs are not coming back' and that Trump would have to have a 'magic wand' to improve GDP. Watch and listen to the first minute of this video:
I'm highlighting that specifically because doubters — 'When did he say that? Citation needed' — needled Trump about it. See the first comment on this tweet:
Conclusion
This Dixon Diaz/Peanuts illustration best describes Obama's 2018 campaigning:
Enough said … except for a plea to every sensible American to vote Republican a) in remaining primaries (where applicable) and b) in November.
Once upon a time — in 1991 — Obama paid a compliment to Donald Trump:
Obama's association of the American Dream and Donald Trump came from a paper he co-wrote with classmate Robert Fisher at Harvard Law School that year. The paper was called 'Race and Rights Rhetoric'. The Daily Caller reported that a mention of the paper will appear in a forthcoming Obama biography (emphasis in the original):
"Race and Rights Rhetoric" summed up the American mindset as "a continuing normative commitment to the ideals of individual freedom and mobility, values that extend far beyond the issue of race in the American mind."
"The depth of this commitment may be summarily dismissed as the unfounded optimism of the average American—I may not be Donald Trump now, but just you wait; if I don't make it, my children will."
The excerpt of that previously unpublished law school paper found its way inside Rising Star: The Making of Barack Obama, the new 1,460-page biography written by Pulitzer Prize winning historian David Garrow that focuses on Obama's early years.
The paper argued that black Americans should "shift away from rights rhetoric and towards the language of opportunity."
Fast forward to the present: Obama started his mid-term campaign for the Democrats on Friday, September 7, 2018.
He received the Paul H. Douglas Award for Ethics in Government award from the University of Illinois in Champaign-Urbana, and used his speech to launch an unsurprising attack on President Trump. From the Chicago Sun-Times:
The nation's first African-American president ripped Trump for his response to the violence at a white nationalist rally in Charlottesville, Virginia, last year.
"We're supposed to stand up to discrimination," Obama told an audience at the University of Illinois' flagship campus in Urbana-Champaign.
"And we're sure as heck supposed to stand up clearly and unequivocally to Nazi sympathizers. How hard can that be, saying that Nazis are bad?"
Signaling a more direct engagement in get-out-the-vote efforts ahead of the November elections, the former Democratic president took credit for the booming economy Trump loves to tout even as he warned that the nation is at a dangerous crossroads.
"You need to vote because our democracy depends on it," Obama told the crowd.
The speech is Obama's first major foray into politics as Democrats scramble to win back control of Congress in the midterms.
USA Today had more:
Speaking to a packed auditorium with about 1,100 students, faculty and community members, he said young people are coming of age during a time when the powerful and privileged are pushing back on America's ideals.
"It did not start with Donald Trump," Obama said. "He is a symptom, not the cause. He's just capitalizing on resentments that politicians have been fanning for years."
The solution, he said, is not the purported resistance movement inside the administration that is working to thwart Trump's worst impulses, as described by a senior official who this week wrote an anonymous New York Times op-ed. Obama said that's not how democracy is supposed to work.
"They're not doing us a service by actively promoting 90 percent of the crazy stuff that's coming out of this White House, and then saying, 'Don't worry, we're preventing the other 10 percent,'" he said. "There is actually only one real check on bad policy and abuses of power, and that's you. You and your vote."
The Gateway Pundit exposed Obama's claims (emphases in the original).
On the economic crisis of 2008-2009, which Obama said resulted in a healthier economy:
Truth: Obama was the first president in history to not have a single year of 3.0% GDP growth.
On Obamacare, which he said covered an additional 20 million Americans:
Truth: Obamacare covered 21 million but 28 million Americans remained uninsured. It was a failed government boondoggle that ruined US health industry.
On the national deficit, which he claimed to have reduced by half:
Truth: The last Bush deficit was over $400 billion. Obama immediately increased the deficit by a trillion dollars. It was at $600 billion when he left office.
On job numbers, which he claimed were unchanged from his time in office:
Truth: Manufacturing jobs are up by 400,000 under President Trump. Obama lost 303,000 manufacturing jobs as president.
President Trump was campaigning in Fargo, North Dakota, that morning for Rep. Kevin Cramer. These were his reactions:
Track records: Obama versus Trump
Let us look at the presidents' respective track records —  and other aspects of Obama's speech — in more detail.
The economy
Obama took full credit for Trump's economic success:
Former Arkansas governor, past Republican presidential candidate and Press Secretary Sarah Huckabee Sanders's father said:
This is because Obama made negative noises about jobs and the economy during his eight years as president. During the 2016 campaign, he chided candidate Trump, saying he'd have to find a 'magic wand' to fulfil his promises:
This graphic by Dixon Diaz presents the contradiction nicely:
The Gateway Pundit's Jim Hoft posted a great comparison between the two presidents on September 8. Excerpts follow (emphases in the original):
After President Obama was elected President the already low stock market crashed.  When Trump was elected the stock market skyrocketed.  The markets are a gauge of the economy and include expectations of the future.
The day President Obama was elected President, November 4th, 2008, the DOW stood at 9,625.  Immediately however, the DOW began to tank and by March 9, 2009, the DOW could go down no further as it landed at 6,547 for a decrease of more than 30%.
After President Trump was elected the DOW exploded.  On November 8th, 2016, the DOW stood at 18,332.  Since that date the DOW has soared and it never looked back.
Not only has the DOW skyrocketed since Donald Trump was elected President, the market's rise is record breaking.  Since the 2016 election, the DOW has closed at new record all-time highs 99 times!  (President Obama never saw a new all-time high in the DOW his entire first term and only saw 105 all-time closing highs from his first election win until Trump's.) …

Also, President Trump didn't ride an Obama wave, the DOW under Obama went down in 2015 and stayed relatively flat until the 2016 election.
The Russell 2000 is a major index of US small cap stocks recognized throughout the financial industry. The 2000 companies in the Russell 2000 are the bottom 2000 companies in the Russell 3000. These companies have seen incredible results as well since President Trump was elected President.  The Russell 2000 reached 31 new highs in 2017 and this year already has reached 30 new all-time highs. 
The Russell 2000 never reached a new high in Obama's first 600 days and only reached 3 new all-time highs in his entire first term!  The other major indices are all the same, recording massive gains since President Trump was elected into office with dismal results in Obama's first 600 days in office.
According to Rex Sinquefield at Forbes in October of 2016 –
The Obama recovery of the last seven years remains the worst in postwar American history. Average gross domestic product (GDP) growth since the bottom of the recession in 2009 was barely above 2.1% per year. The average since 1949 is well above 4% per year during the previous 10 expansions.

This result is not just bad, it is catastrophic …  
President Trump however last quarter reached a GDP of 4.2%.
In regards to debt, President Obama increased the amount of US debt astronomically.  By the time Obama left office he had doubled the US debt to $20 trillion and incurred as much debt as all previous Presidents combined.  President Trump is slowing that trend.
In his first 600 days, in spite of increasing interest rates and the massive debt that he inherited, President Trump's debt increase is around half that of Obama's ($1.5 trillion).
As a result, the debt to GDP ratio is going down.  President Obama increased the US debt to GDP ratio by 40% from around 60% in 2009 to over 100% in 2016.
With his increasing GDP and slowing of debt increases, President Trump has managed to decrease the debt to GDP ratio in his first 600 days in office.  This is a very good result that is rarely mentioned by the MSM …
Trump bested Obama by 804,000 manufacturing jobs since taking over White House when compared to the 19 months prior to the 2016 election!  These high paying jobs are the same jobs that Obama said would never come back.
In President Obama's first 600 days in office, the US lost over (4.4) million jobs.  In President Trump's first 600 days in office, the US has gained over 3.4 million jobs.
In summary, in every major economic category, President Trump's economy is moving in the right direction and is mostly record breaking.  In comparison, President Obama's economy his first 600 days were some of the worst months in US economic history. President Trump has reversed the Obama economic nightmare.
Benghazi
Obama also spoke about Benghazi, which his opponents hoped would prevent him getting re-elected. Not only was he re-elected but the Benghazi investigation, which started early in 2013 and finished in 2016, was a damp squib. As K T McFarland wrote for Fox News in 2015:
The Benghazi Committee set out to investigate why four Americans died in Benghazi September 11, 2012, not to damage a presidential candidate. Rightly or wrongly, their credibility has been called into question, including by statements from fellow Republicans.
On Friday, Obama called the unanswered questions surrounding Benghazi a 'conspiracy theory':
Kris Paronto, an Army Ranger, is a Benghazi survivor. He had strong words for Obama:
Censorship
Obama claimed he took the high road when it came to opposition in the media:
Radio host Dana Loesch (pron. 'Lash') tweeted:
This chap with a parody account (he's not a congressman), pointed out:
Nazis
Obama criticised Trump for tolerating Nazis in American society:
He obviously hasn't been reading the news, because on August 21, ICE arrested and deported the last Nazi in the US:
95-year-old Jakiw Palij — the last known Nazi collaborator living in the United States — at his home in Queens, New York, and deported him to Germany.
"President Trump commends his Administration's comprehensive actions, especially ICE's actions, in removing this war criminal from United States soil," the Office of the Press Secretary said in a statement. "Despite a court ordering his deportation in 2004, past administrations were unsuccessful in removing Palij."
"To protect the promise of freedom for Holocaust survivors and their families, President Trump prioritized the removal of Pali," the statement continued. "Through extensive negotiations, President Trump and his team secured Palij's deportation to Germany and advanced the United States' collaborative efforts with a key European ally."
Trump's ambassador to Germany jumped on the issue straightaway, pointing out that Obama himself did nothing. Oh, the irony!
Press Secretary Sarah Sanders issued a statement from the White House. She, too, mentions that past administrations, e.g. Obama's, were ineffectual in this regard:
In summary …
Former Fox News host Eric Bolling summed up the respective presidential records as follows:
Other views

There were serious reasons why Americans voted for Trump in 2016, as Rep. Mark Meadows (R-North Carolina) said:
Senator Lindsay Graham (R-South Carolina) tweeted:
Former Secret Service agent Dan Bongino called the former president 'divisive':
… and had an interesting take:
Conclusion
There's only one more thing that needs to be said:
Obama needed his words thrown back at him. Glad to see someone did so.
Obama told the anti-Trump truth in his eulogy of Senator John McCain (R-Arizona) at Washington DC's National Cathedral on Saturday, September 1, 2018.
This is all the world needs to know about him, Bush II and Clinton:
"When all was said and done, we were on the same team." Obama at McCain's funeral.
Indeed it does.
Martin Luther King Jr has been one of my enduring inspirations since childhood.
It seems proper that the United States remembers him in a lasting way.
President Trump recognises this, too.
It's a pity Obama never did:
Please pass this news along to any propaganda victims of your acquaintance.
I'm not sure if the following event took place last week in either Ohio or Pennsylvania where President Trump held rallies, but the following video shows his motorcade making an unexpected stop so that he could greet local firefighters.
This is absolutely brilliant — and, no doubt, difficult for the Secret Service:
What other US president has ever done that?
Look at the difference between Trump and Obama:
The camera doesn't lie.
Although President Trump has been roundly criticised for meeting with President Putin, this meeting is important for world peace.
Remember that those criticising it are afraid of the intel Putin told — and gave — to Trump.
The Gateway Pundit has more on outrage from frightened Democrats (emphasis in the original):

Mueller, Rosenstein, Obama, the Clintons and many more have questionable actions in the past related to Russia. These people do not want Trump to obtain evidence of their sordid actions with Russia. They are trying to prevent Trump from meeting Putin and finding out.
Uranium One is but one example:
No doubt Putin and Trump discussed the 'Russian hack' — more like an inside leak — of the Democratic National Committee's emails. On that subject:
At least one anti-Trump Republican chimed in, too:
As did Bush II's CIA director, Michael Hayden:
Putin has been observing all the reaction, as he explained in a talk about the summit on July 19. The following video is subtitled. 'Going off script', he says that the 'forces' are Americans with 'political ambitions'. Enough said:
The meeting, as all between the US and Russia have been in the past, was one of global importance:
Before Helsinki 2018 on Monday, July 16:
Despite a small protest going on outside, inside Finland's Presidential Palace, things went to plan, including Trump's characteristic handshake:
It is bound to produce positive long-term results:
Affirmation for President Trump came from Senator Rand Paul (R-Kentucky):
And from best-selling author and film producer Larry Schweikart:
And from Dilbert's Scott Adams:
And actor James Woods:
Rep. Diane Black (R-Tennessee) took exception to media reports of Trump's 'weakness':
Trump also received support from the Australian prime minister:
Independent journalist Michael Tracey observed that diplomacy involves a certain amount of flattery. In 2009, it came from Obama, but no one objected:
And what about this from 2012, when Obama said he 'would have more flexibility after the election'?
PJ Media's Roger Simon contrasted Trump with Obama (emphases mine below):
The bad cop part is what Trump actually does concretely — and, as Putin certainly knows, this is far more important than photo ops and press conferences with all the attendant words.  Trump's actions vis-a-vis Russia have been considerably more stringent than his predecessor's — opening the energy spigots, increasing sanctions, arming the Ukrainians, ejecting 60 Russian agents, etc.  As Walter Russell Mead pointed out, if Trump is in Putin's pocket, he's doing a terrible job of it.
Barack Obama — although the New York Times would burn down its own building rather than admit it — did an abysmal job with Putin and was indeed the one who was truly "owned" by the Russian.  And it wasn't just the silly reset button and the embarrassing video of Barack whispering into Medvedev's ear to tell Vlad he — Barack — would be more flexible on missiles after the election.  (What a toady!)  Even worse, in his Chamberlainesque ardor to make a deal with Iran's mullahs, Obama let Putin play him in Syria, agreeing not to honor his redline against Assad's use of chemical weapons in order not to endanger the  deal.  Trump never did anything nearly that pathetic.  Actually, he stands up strong.
Furthermore, other previous presidents had a jolly time with Putin — and no one cared:
Check out Buzzfeed's 'The 25 Biggest Bromance Moments Between George W Bush and Vladimir Putin'. Remember this one? Emphasis in the original:

12. When Bush invited Putin to his home in Maine for a 'lobster summit.'

And Kennebunkport welcomed him with open arms.
In fact, until Trump, the only president in recent years to be criticised for meeting with a Russian leader was Ronald Reagan:
In closing:
Good things will come from this meeting — better than from any previous president.
A 20-year old self-described financier and Trump supporter recently posted an excellent tweet of eight Time cover pages:
His tweet got this response:
Of course, an anti-Trumper tweeted:
I bet you can't produce a date or the group that conducted this poll….
It was easy enough to find the source — a July 2, 2014 USA Today article by David Jackson, 'Poll: Obama "worst president" since World War II'. This was the reality of the situation four years ago (emphases mine below):
In a new Quinnipiac University Poll, 33% named Obama the worst president since World War II, and 28% put Bush at the bottom of post-war presidents.
"Over the span of 69 years of American history and 12 presidencies, President Barack Obama finds himself with President George W. Bush at the bottom of the popularity barrel," said Tim Malloy, assistant director of the Quinnipiac University Poll.
Also:
Obama received only 8% in the best presidents poll.
The Quinnipiac poll also reports that 45% believe the nation would be better off had Mitt Romney defeated Obama in the 2012 presidential election; 38% say the country would be worse off with a Romney presidency.
The media purposely mislead people. It's high time we stopped believing their propaganda.
Incidentally, if you missed my post on the ties intelligence agencies have with journalists, please do read it.
Dr Trump is quickly working to restore the Great Republic to health, but she is still gravely ailing.
This film, ostensibly about Q, is more of a general op-ed piece about the state of America today. For that reason, I would recommend watching the last two minutes for a glimpse of a brighter future. Even though I'm on the fence about the first several minutes as being representative of Q, a lot of people like the video, so here it is:
On this note, on July 1, 2018,the Washington Times published a good editorial by L Todd Wood, 'America really did have a Manchurian Candidate in the White House'.
a graduate of the U.S. Air Force Academy, flew special operations helicopters supporting SEAL Team 6, Delta Force and others. After leaving the military, he pursued his other passion, finance, spending 18 years on Wall Street trading emerging market debt, and later, writing. The first of his many thrillers is "Currency." Todd is a contributor to Fox Business, Newsmax TV, Moscow Times, the New York Post, the National Review, Zero Hedge and others. For more information about L. Todd Wood, visit LToddWood.com.
Excerpts from his editorial follow, emphases mine:
After returning from a tour of some of the war zones in the Middle East — which ended with the Free Iran Gathering 2018 in Paris — I am struck by the realization that America really did have a Manchurian Candidate in The White House for eight years. If you look at the evidence, there really is no other conclusion. The calamitous consequences of the Obama presidency will be felt for the foreseeable future.
In the short year and a half that President Trump has been in office, he has put in place policy that has mitigated the damage that President Obama inflicted on our national security and on our allies. The speed with which Trump has been able to turn things around points to the diabolical depths the Obama administration went to in order to undermine our national strength and way of life. All Trump had to do was stop doing things that hurt America; America could then take care of itself. The results are plain as day. However, it will take decades for the Obama damage to be completely undone. The deviousness of the Obama sedition runs deep.
Todd then analyses the destabilising effect Obama's policies in the Middle East had not only there but on the rest of the world — well worth reading.
He concludes:
I won't go into why Obama ran up more debt for the United States than all previous presidents combined. I won't ask why he weakened our armed forces. I won't ask why he used tyrannical policies, like using the agencies of the federal government to go after his political opposition. I won't ask why he politicized our security apparatus in an attempt to frame President Trump.
What I will say is that there was a big fox in the hen house for eight long years. Eight long years for people like Brennan, Hillary, Kerry, Clapper, Comey and Jarrett to really hurt us regarding our safety and security.
Trump has a lot of house cleaning to do. Thank goodness he's being quick about it.
Indeed.
On this Fourth of July, it is important to honour the Great Republic and to be aware that much still needs to be done to restore her to health.
I hope my American readers enjoy a happy Independence Day. Please remember the nation the Founding Fathers had in mind and pray for her continued recovery.
At the weekend, suddenly, a new American media narrative appeared: family separation of illegal aliens at the US border.
Anyone who is anyone chimed in about the 'heartless policy' of the Trump administration, including — but not limited to — former first ladies Laura Bush and Michelle Obama, Laura Bush's brother-in-law (former presidential candidate) Jeb Bush and Senator (former presidential candidate) Ted Cruz. Massachusetts governor Charlie Baker decided not to send the National Guard to help patrol the southern border.
Even First Lady Melania Trump notionally had something to say, although her thoughts were expressed through her spokeswoman with the goal of bringing about revised immigration legislation.
On Monday, June 18, 2018, the Daily Mail posted an exposé of a Texas facility for incoming illegals. Well, those in the facility entered illegally and immigration officials are treating them as humanely as possible given their status. They are only there for a few days.
However, this is not exactly a Trump administration policy. It is one from prior administrations that is continuing today until the Democrats come to the table and work out a reasonable immigration bill with Republicans.
Please note that what everyone is in an uproar about are processing facilities only, the same way Ellis Island was a century ago for … legal immigrants.
The commentary to this video with Hillary Clinton is instructive:
The video — originally from Mediaite — was posted by a YouTube user in September 2017. An excerpt from the YouTuber's commentary follows. Emphases mine:
This clip isn't quite what Mediaite presents it as, though. She's talking here about the migrant crisis in 2014, when parents in Central America sent their kids north, frequently unaccompanied, to cross the U.S. border. They were *recent* arrivals, often intercepted by Border Patrol and sent to detention facilities immediately upon entering the U.S. The case for legalizing DREAMers rests on the fact that they're not recent — they're fully (or mostly) assimilated into American culture, sometimes not even speaking the language of their country of birth fluently. Reportedly even Steve Bannon drew a distinction between DREAMers and other illegals during his time in the White House: "Trump was never in favor of repealing DACA," said a source close to the president, who also said that keeping the program is in line with the immigration stance of Bannon, whose counsel Trump closely heeds. Bannon's economic nationalist view is very much rooted in culture, and so eliminating DACA wouldn't be a priority for him because "these kids have been here and they're going to schools here," the source said. "They're Americans. They understand the culture."
On June 16, the GOP reminded Americans that the Obama administration wanted the child migration crisis kept quiet. Note the date on the video below — 2014. Yes, children were sleeping in cages then:
The video description reads:
On CNN, Representative Henry Cuellar (D-TX) admits that the Obama Administration tried to keep the children migrant crisis on the southern border quiet.
There are a number of considerations surrounding children who show up at the border. Some are accompanied by an adult, but many are not. Not all of the adults accompanying the children are actually family members. What if they are being trafficked?
Did Department of Homeland Security Secretary Kirstjen Nielsen wait too long to address the questionable narrative? By the time she spoke, the media and other anti-Trumpers had embraced it. It spread like wildfire. She should have had a statement prepared to give on television as soon as the news stories began. Why did she wait until Sunday, June 17 to address the issue? Fox News reported:
The head of the Department of Homeland Security bashed the media Sunday for their reporting on the increasingly volatile immigration controversy, writing in a string of tweets: "We do not have a policy of separating families at the border. Period."
Secretary Kirstjen Nielsen added: "This misreporting by Members, press & advocacy groups must stop. It is irresponsible and unproductive. As I have said many times before, if you are seeking asylum for your family, there is no reason to break the law and illegally cross between ports of entry."
The second sentence in the tweet below is the real issue — illegal entry:
The tweets below are from her Monday press conference (see full transcript):
Also:
If President Trump was upset with Nielsen a few weeks ago, he must surely be furious now. On May 11, US News reported:
President Donald Trump unloaded on Homeland Security Secretary Kirstjen Nielsen at a heated Cabinet meeting this week, railing against her for failing to stop illegal border crossings.
Trump, who has grown increasingly frustrated by a spike in border apprehensions and legal setbacks, blamed Nielsen Wednesday for failing to do enough to stop them, according to people familiar with the exchange.
Nielsen, one person said, tried to explain the issues were complex and that the department's powers were limited by a slew of legal restrictions. She told the president her team was doing everything it could, but the president was left unconvinced.
The episode, first reported by The New York Times, left Nielsen on the verge of resignation, according to the paper, which also said Nielsen, the former deputy White House chief of staff, had drafted — but not submitted — a resignation letter.
The department pushed back against that characterization.
Homeland Security spokesman Tyler Houlton said in a tweet that, "The @nytimes article alleging that the Secretary drafted a resignation letter yesterday and was close to resigning is false."
Illegal immigration was always an issue for President Trump:
This is what an actual facility for young illegals looks like as of June 15, 2018:
You can read more about Casa Diego and other children's facilities at Breitbart: 'PHOTOS: Inside Shelter for Illegal Alien Children Separated from Parents'. Please read the article and look at the pictures. Excerpts follow:
The Department of Health and Human Services hosted Breitbart News and other media on a tour of a facility in El Cajon, California, on Friday where migrant children are being sheltered after being separated from their parents.
The children are separated from their parents — or, to be precise, from the adults accompanying them, who may or may not be their parents — when their parents cross the southern U.S. border illegally and are caught and detained.
Previously, under the "catch-and-release" policy, the adults would be released. Under the "zero tolerance" policy of the Trump administration, the adults are being detained and prosecuted. Children cannot be incarcerated with them.
However, families that arrive together at legal ports of entry and apply for asylum status are generally not split up and are permitted to stay in the U.S. pending the adjudication of their applications (which can take several years).
It is important to remember that much of this kerfuffle about 'cages' started with a reporter from Playboy magazine:
On Thursday, CNN analyst and Playboy reporter Brian Karem shouted at White House Press Secretary Sarah Huckabee Sanders: "These people have nothing. They come to the border with nothing and you throw children in cages." None of the reporters in the briefing room corrected him.
A non-profit organisation, Southwest Key, is in charge of these facilities, which are well equipped and clean. Casa Diego is for boys aged 6 to 17. They received schooling on the premises. A recreation area is also on site:
The goal is "reunification": letting each child depart with a legal guardian.
Some 90% of the children at the shelter arrived at the border without adults; the other 10% were separated from the adults accompanying them. Once the children arrive — usually brought by U.S. Border Patrol agents — they are greeted in the "intake" office, where they receive any urgent medical care, are assigned a case worker, and are given food, a shower, and new clothing. They are also given toiletries and lessons in hygiene — literally how to flush a toilet, brush their teeth, and operate the shower, which some of the children may have never seen in their lives …
They have limited access to telephones to call relatives, both in the U.S. and abroad. They receive therapy, both as individuals and in group sessions. They enjoy field trips to local museums, parks, and the zoo, where they can explore the city beyond the shelter. And they also have social activities, including a recent "prom" for which they dressed up.
Girls come from another facility and share some of Casa Diego's services.
In conclusion:
"Cages," these are not. What is immediately striking about the facility is the enthusiasm and care of the staff who work there.
No doubt, I will post on this subject again in future.
Just time for a quick post today.
I do not know where this hoarding (billboard) is, but please note and remember the last three lines (image courtesy of 8chan):
If the Democrats hate America, chances are they hate you, too.
Even if you've voted for them all your life.
The US Constitution has been gradually eroded over the past century.
It's getting worse, up to the point where the decisions of the American voters and the Electoral College are being undermined (origin of graphic unknown):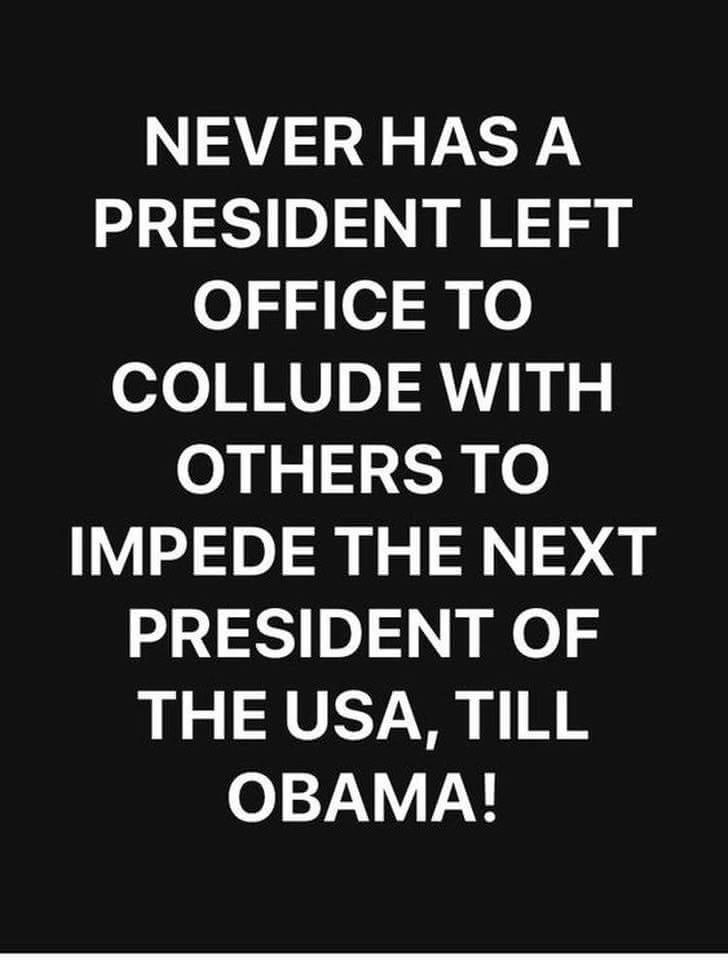 An article posted today at FrontPageMagazine explains it all.
Bruce Thornton's 'Dangerous Times for the Constitution and Freedom' is well worth reading in full. Thornton is a Shillman Journalism Fellow at the David Horowitz Freedom Center.
Excerpts follow, emphases mine:
While We the People distract ourselves with porn stars and royal weddings, the cracks in our Constitutional order continue to multiply and widen.
Evidence continues to mount that a sitting president, Barack Obama, colluded in using the nation's security and surveillance apparatus to subvert the campaign and then presidency of a legitimately elected candidate and president. This effort consisted of numerous illegalities: a mole planted in Donald Trump's campaign; a FISA warrant granted on the basis of false opposition research paid for by his rival; the outgoing president's expansion of the number of people allowed to unmask the identity of Americans mentioned in passing during surveillance; a rogue FBI director, James Comey, who illegally usurped prosecutorial powers to exonerate a felonious Hillary Clinton; and other FBI agents colluding in the plot to damage Trump. And don't forget a Deputy Attorney General appointing the close friend of the fired and disgraced Comey as a special counsel to investigate the non-crime of "collusion," an investigation that has gone on for a year with nothing to show but a handful of indictments resulting from dubious perjury traps.
To quote Bob Dole, "Where's the outrage" at these attacks on the Constitution?
Outrage is surely warranted. These assaults on the rule of law and accountability to the people are akin to the catalogue of "repeated injuries and usurpations, all having in direct object the establishment of an absolute Tyranny over these States," published in the Declaration of Independence. Yet our "watch-dog" media in the main have become the publicists for this attack on the foundations of our freedom, as they flack for the political party that long has resented the limitation of power enshrined in the Constitution. Only a few Cassandras, notably FOX News' Sean Hannity, are trying to alert the citizenry to the coming conflagration that if unchecked could leave the architecture of our freedom in smoking ruins.
In fact, what we are witnessing in the deep-state Democrats' undermining of divided government, check and balances, and government accountability, is the culmination of a process begun over a century ago …
For a century, progressives have been undermining the Constitution as they seek to expand and concentrate government power at the cost of freedom …
… If we allow those guilty of abusing the power of the state for partisan gain to get away with it, we will embolden even more enemies of freedom to do the same as soon as they get the opportunity. It is up to we the people to demand that Mueller's inquisition come to an end, and that the true miscreants who have abused their power be investigated, indicted, tried, and punished. Only then will the fabric of the Constitution begin to be restored, and our freedom rearmored.
The article explains how various government programmes and policies dating from the First World War era have gradually made Americans a less free people living in a less free society. Even a vote is no longer sacrosanct.
It's time Americans reclaimed their Constitution.
Please send letters or postcards to your public servants — representatives and senators — about specific issues, urging them to vote on them in a way that restores the Great Republic.
The future of the United States — and the world — depends on it.