An unusual thing happened when I was in central London on Wednesday, September 7, 2022.
I was enjoying a quiet cigarette on a rooftop terrace when I heard the bell from Westminster Abbey, a short walk away.
It was 4:45 p.m. I began counting the single peals and stopped at 25. The bell continued ringing long past that and after I left. Immediately, I wondered if this was a rehearsal for the Queen's death.
At that point, I felt a bit like this beagle: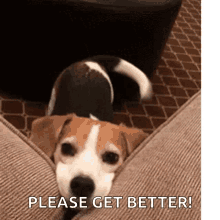 I didn't mention it to my far better half on the taxi ride back to the railway station, for fear the taxi driver would overhear. I mentioned it once we were at home and was summarily dismissed for being silly.
Thursday
On Thursday afternoon, both of us were watching the House of Commons energy debate in separate rooms of the house. Sir Lindsay Hoyle, the Commons speaker, interrupted the debate to say that the Queen was in poor health at Balmoral. I asked my better half about it, because the way every MP responded as the debate continued, it seemed to signal the end of our Elizabethan era. Again, I was told not to worry, etc., etc.
Lo, at 6:30 p.m., news emerged that our beloved Queen had gone to her eternal rest. By then, all newsreaders on all channels were dressed in black.
Valete Elizabeth Regina, vivat Charles Rex.
Yes, 'Carolus Rex' is the correct Latin usage. Furthermore, it is also unclear whether our new King will call himself by his given first name. A British monarch may opt for another of their given names. We will find out for sure on Saturday morning:
It has been 70 years since this happened:
The Times reports (emphases mine):
Officially the nation will have to wait until tomorrow morning before we find out whether Charles will reign as King Charles III or under another name.
His regnal name will not be announced until the proclamation is made from the balcony at St James's Palace at 11am.
Unofficially, the guidance from Charles's team has for the last few years been that he will indeed be Charles III …
Indeed, it has often been speculated that because Charles I was executed — and neither was his son Charles II a particularly admirable figure — the new King would prefer to choose another name.
His full name is Charles Philip Arthur George, and he could opt to reign under any of those names.
Some reports have claimed that he would reign as George VII, and although this has never been given any credence by Clarence House, it does at least have the ring of plausibility.
I read the story about the possibility that he might be George VII. That was at least 20 years ago.
If the King does choose to retain Charles as his regnal name, he would, of course, be imitating his dearly departed mother:
In the hours after the death of George VI, Elizabeth was asked by Martin Charteris, her private secretary, what she planned to call herself. "My own name, of course," she replied. "What else?"
The Times article tells us of other relatively recent monarchs who did not use their given first names: Queen Victoria (Alexandrina Victoria), Edward VII (Albert, or Bertie) and George VI (another Albert/Bertie).
Incidentally, Edward VIII, he who abdicated, was christened Edward but preferred to be called David.
The Times' veteran political sketch writer Quentin Letts described what happened in Parliament on Thursday afternoon:
Liz Truss had just informed a raucous house of her energy plan. Sir Keir Starmer was at his dispatch box, jousting with Tory backbenchers about higher taxes on power companies. While this rumpus was playing out with all its attendant flouncing and bombast, Nadhim Zahawi quietly entered via the back double-doors. Zahawi is chancellor of the Duchy of Lancaster, minister for constitutional matters. He softly eased his way past the throng at the entrance. After edging along the packed front bench with a Crown-embossed file under his arm and a slip of paper in one hand, he gestured to Truss's neighbour Kwasi Kwarteng that he needed to sit next to the prime minister. The note was passed. A few discreet words were exchanged. Zahawi departed the scene with an ecclesiastical nod.
Truss frowned, sat back in her seat and became utterly still. She betrayed little surprise. When she had arrived for the debate she had, however, been sombre. Perhaps she had been expecting this. Now, half an hour later, the paper message was being discreetly passed across to the shadow leader of the house, thence to Angela Rayner, Labour's deputy leader. Rayner read it, wrinkled her nose uncertainly and guarded it for when Starmer finished his speech.
Up in the press gallery, the anthill was disturbed. Some of us had heard earlier that things were not good at Balmoral and that "the news agenda could be changing". That rumour acquired greater sharpness when a Downing Street official signalled to lobby reporters that they should follow him outside for a confidential briefing. This flurry of movement was soon matched downstairs in the body of the kirk.
Government and opposition whips convened behind the Speaker's chair in animated huddles. Martin Docherty-Hughes (SNP, West Dunbartonshire) burst through a far doorway and hastened, almost at a dressage trot, towards his party's Westminster leader, Ian Blackford. Docherty-Hughes knelt at Blackford's side and imparted urgent news.
By the cockpit of the chamber, the Speaker's staff were coming and going in a bug-eyed swirl of clerical robes and Edwardian stockings. Truss was still in her seat, hard to read. A blinking Starmer beetled off at 12.24 once he had digested that note from Rayner. The Labour leader returned minutes later, only to exit again at 12.32, this time following the prime minister when she withdrew. The two of them could be seen talking as they left.
… A clerk dashed in with a printed statement for the Speaker, Sir Lindsay Hoyle. From above we could see a paragraph of ominously thick print.
As soon as he was sure the BBC had reported that the Queen's health was in peril, Hoyle interrupted the debate to voice the Commons' concern and best wishes for Her Majesty.
Here is Hoyle's historic announcement:
Order. I wish to say something about the announcement that has just been made about Her Majesty. I know that I speak on behalf of the entire House when I say that we send our best wishes to Her Majesty the Queen, and that she and the royal family are in our thoughts and prayers at this moment. I am not going to take any contributions on this now; if there is anything else, we will update the House accordingly.
Returning to Letts's political sketch:
The mood had by that point already been quite, quite altered. On what we no longer call a sixpence, or even the most golden of sovereigns, it had turned from parliamentary tussle to something more subdued and internal. "May God bless our Queen," said Dame Andrea Leadsom (C, South Northants).
This would have been the sort of statement the Party leaders and Cabinet members saw:
Outdoors, where it had been raining off and on, a strange and wonderful thing happened early that evening. It could be seen at both Buckingham Palace and, as reported by GB News, at Windsor Castle, just as the Queen's standard was lowered to half mast.
Letts confirmed this:
A royal bedside in Aberdeenshire had eclipsed all and a double rainbow formed over Buckingham Palace. As I left the Commons I saw the political editor of one illustrious left-wing newspaper close to tears. He was not the only one.
A framed announcement was attached to the gate at Buckingham Palace:
The King issued this statement:
The Times reported that Prince Harry arrived at Balmoral just after his grandmother's death was announced:
Prince Harry travelled to Scotland separately to his other relatives, although the trip was made in co-ordination with their plans.
A plane carrying the Duke of Cambridge, the Duke of York, and the Earl and Countess of Wessex landed in Aberdeen shortly before 4pm, while other members of the family were already in Scotland.
Harry arrived in the early evening, a short time after the Queen's death had been publicly announced.
The Sussexes arrived in the UK last weekend. After a brief visit to Düsseldorf in Germany on Tuesday where the Invictus Games, the event which the duke founded, will be held next year, they had returned to Britain.
Harry, 37, had been expected to speak at the awards ceremony being put on by WellChild, of which he is patron, before his plans changed. Meghan also cancelled her attendance.
The Telegraph gave a different timeline, stating that Harry arrived at 8 p.m., 90 minutes after the Queen's death had been announced.
The Telegraph reports that, in line with rules laid down by George V in 1917, Harry and Meghan's children automatically become Prince Archie and Princess Lilibet, unless the King decides otherwise:
The rules set out by King George V in 1917 mean Archie and Lili – as the children of a son of a sovereign – also now have an HRH style if they choose to use it.
In 2021, it was suggested Charles – in a bid to limit the number of key royals – intended, when he became monarch, to prevent Archie becoming a prince.
To do so, he will have to issue a Letters Patent amending Archie's right to be a prince and Lili's right to be a princess.
Until that potentially happens or if it does not, Archie and Lili remain a prince and princess, whether their parents choose to use the titles or not …
Meghan said she and Harry wanted Archie to be a prince so he would have security and be protected.
But being a prince or princess does not automatically mean royals have police bodyguards paid for by the taxpayer, and the Sussexes have chosen to live in the US.
Archie is technically history's first Prince of Sussex and Lili the first Princess of Sussex.
Eventually Archie will be entitled to succeed Harry as the Duke of Sussex.
The article also has a family tree showing the line of succession, which passes through Prince William's children before it reaches Harry. Sadly, Princess Anne is 16th in line to the throne.
I felt sorry for Liz Truss. Talk about a baptism by fire. She started out with a heaving in-tray of the worst kind — crises everywhere — and then had to address the nation to inform us of the Queen's death. Wow:
It is a brief and beautiful speech, encapsulating the Queen's life, what she meant to us and how well she represented the United Kingdom.
Her address ended with this:
And with the passing of the second Elizabethan age, we usher in a new era in the magnificent history of our great country, exactly as Her Majesty would have wished, by saying the words, 'God save the King'.
May we remember that as we enter a new Caroline era. Pray, God, may it go well.
Boris Johnson also issued a statement, eloquent and considered as always. He, too, spoke for the nation:

These were Friday's front pages:
Tuesday
Before I go on to Friday and the weekend, let us look at Tuesday's events and the last public photographs of the Queen.
The day started much like any other.
Boris Johnson was spending his final few hours in Downing Street before giving his farewell speech.
He invited his loyalists for breakfast, former Culture Secretary Nadine Dorries and the new Business Secretary Jacob Rees-Mogg among them.
The Mail reported:
In his final minutes inside No 10, there were 'inedible' bacon sandwiches and cups of 'grey-looking' tea – but the mood was upbeat.
As Mr Johnson's inner circle gathered for the last time, the atmosphere was described as jolly, with the smiling PM agreeing to souvenir selfies with his loyalists.
Outgoing culture secretary Nadine Dorries posted a photo of herself with the Prime Minister on Twitter stood just outside his office, captioned: 'Around 7.15am. Quick cuppa.'
A No 10 source said: 'It was very light-hearted, with everyone joking around, and Boris was being his usual jovial self despite the circumstances. The focus was on the good times.'
Among the throng, Jacob Rees-Mogg had brought his lookalike teenage son Peter to enjoy the drama, and they asked for an autograph and a selfie.
Rachel Johnson, the PM's sister, was there too and later she told radio station LBC: 'In the last 15 minutes of his time in No 10, you would think he would be off in a side room, reading over his notes, just kind of having a moment, just preparing himself.
'What my brother does, he wants everybody to feel good. Even if he's feeling terrible inside, he feels that he has to spread the love and cheer everybody up, instead of focusing on himself in those last 15, 20 minutes.
'You had this morning sun, this new dawn feeling, as the sun filtered through the hazy morning mist. Jacob and Peter asked for a photograph, Nadine asked for a photograph, which is all great but he obliged right up to the end.
'There were bacon sandwiches – but someone said the food's never worth eating in No 10 – some rather grey-looking RAF-type tea, and then we were all taken out and put in our places.'
Guido Fawkes has the interview with Boris's sister Rachel.
Boris and his wife Carrie bade farewell to Downing Street staff:
Boris's speech was a blinder — a classic.
He compared himself to Cincinnatus, for whom the American city Cincinnati is so named:
Historians gave their view of Boris's comparison of himself to the great Roman:
Guido said (emphases his):
Guido is not convinced that Boris really meant it when he said "This is it, folks…"
The Mail has a partial transcript, excerpts of which follow:
I know that Liz Truss and this compassionate Conservative government will do everything we can to get people through this crisis and this country will endure it and we will win …
I'm proud to have discharged the promises I made to my party when you were kind enough to choose me, winning the biggest majority since 1987, the biggest share of the vote since 1979 …
He said that unemployment hasn't been so low:
since I was about 10 years old and bouncing around on a space hopper.
He went on to encourage the Conservative Party and the nation to come together:
I just say to my party if Dilyn [his dog] and Larry [the Downing Street cat] can put behind them their occasional difficulties, then so can the Conservative Party.
Above all, thanks to you, to the British people, to the voters, for giving me the chance to serve, all of you who worked so tirelessly together to beat Covid, to put us where we are today.
Together, we have laid foundations that will stand the test of time, whether by taking back control of our laws or putting in vital new infrastructure, great solid masonry on which we will continue to build together, paving the path of prosperity now and for future generations.
Unfortunately, the article doesn't include the bit about his dream of nuclear power as he had read about as a boy time and time again in a book on the subject. Nor is there any mention of his comparison of himself with the section of the spacecraft that detaches at the end and lands in the Pacific. It was moving and hilarious.
But, that spacecraft bit gets repurposed later on, as, possibly was Cincinnatus. So, could he be back as he hinted at his last PMQs?
Both Boris and Liz Truss flew to Balmoral, as the Queen's mobility problems prevented her from returning to London.
They flew on separate RAF jets — Dassault (French) jets, in fact — for security purposes:
The Queen looked splendid, beaming. Who could have guessed that anything was wrong? People did notice the bruise on her right hand, but that is part of the ageing process. The Times told us that it is called senile purpura and begins affecting people after the age of 50 in varying degrees. The article includes a photo from 2019, in which her hand was equally bruised.
This is the first of the two of her last public photos:
Royal commentators say that the Queen chose this room at Balmoral because of the plain walls. The walls in the other rooms are covered in tartan.
The Times has a worthwhile article describing the principal highlights of the room, heavily influenced by Queen Victoria:
Over the fire is an inscription that may have been ordered by Albert of the motto on the royal coat of arms in Scotland: nemo me impune lacessit (no one provokes me with impunity).
Boris and his wife Carrie arrived on time. They were photographed outdoors, not inside:
He had to relinquish his keys of office to the Queen. They are actual keys, although I have never seen what they look like:
Guido Fawkes posted confirmation from the Palace:
The Right Honourable Boris Johnson MP had an Audience of The Queen this morning and tendered his resignation as Prime Minister and First Lord of the Treasury, which Her Majesty was graciously pleased to accept.
Guido added:
3 years and 44 days…
The Johnsons spent 40 minutes with the Queen, then they left to return to London.
Truss was late, although it was not because of bad timekeeping on her part.
Between Boris's departure and Truss's arrival, the Queen was more than a figurehead. She was an active Head of State, rather than a passive one, truly in charge of the nation.
Truss arrived around 12:30. This is the second final public photo of the Queen. Here Truss 'kisses' the Monarch's hand. In the old days, the incoming Prime Minister actually did kiss the Monarch's hand. Now it is a handshake:
Guido Fawkes has the text of the Queen's announcement:
The Queen received in Audience The Right Honourable Elizabeth Truss MP today and requested her to form a new Administration. Ms Truss accepted Her Majesty's offer and kissed hands upon her appointment as Prime Minister and First Lord of the Treasury.
The Queen gave Truss the keys of office. Apparently, the Queen was always eager to hand over the keys, as knowing she was an active Head of State made her nervous.
Afterwards, Truss returned to London, where it had been raining on and off all afternoon. Because of the weather and rush hour traffic, she was again delayed.
Downing Street staff placed the podium outside during a dry spell. A short while later, the rain began anew and the podium disappeared inside.
At that point, reporters were being urged to queue in a 'press pen' for the press conference room.
The Mail's Dan Hodges was there:
By the time Truss arrived, the rain had stopped and she was able to give her speech outdoors. This version is subtitled. Her husband is pictured:
Truss paid tribute to Boris:
History will see him as a hugely consequential Prime Minister.
She reminded us of our British grit and determination of the past, which we employed to great effect in times of crisis. She enumerated our present crises.
She used a Churchillian phrase:
I will take action this day …
adding:
and action every day to make it happen.
Her three top priorities are as follows:
Firstly, I will get Britain working again …
Secondly, I will deal hands on with the energy crisis caused by Putin's war …
Thirdly, I will make sure that people can get doctor's appointments and the NHS services they need …
She then said:
As strong as the storm may be, I know that the British people are stronger … I am confident that together we can ride out the storm.
She concluded:
I am determined to deliver. Thank you.
That evening, her first phone call went to President Zelenskyy:
Truss and Joe Biden spoke afterwards.
I hope that in the days — and, all being well, years — ahead that Elizabeth Truss will emulate the fine example of Elizabeth II.
I am sure she will, having had this intense intersection with our late Monarch only 48 hours before her death.
Friday afternoon
As I wrote this on Friday afternoon, I was watching the Royal Household Artillery give their 96 gun salute in Hyde Park in honour of Queen Elizabeth. It started at 1:00 p.m. and took 17 minutes.
The King was returning to London with the Queen Consort:
Concurrently, a special session was held in the House of Commons where all MPs, from Prime Minister Liz Truss to backbenchers, could share their memories of her.
Truss led with her speech:
Highlights follow:
Sir Keir Starmer spoke for the Labour Party — and for 90 seconds longer than the Prime Minister:
Saturday and the subsequent mourning period
The UK's public mourning period is expected to last ten days.
I went to the shops on Friday and one supermarket played sombre classical music. The other I went to had their pop music turned down low.
The Telegraph summarises what the mourning period will be like and what the King will be doing during the mourning period, beginning on Saturday, September 10:
The announcement of her death marks the start of national mourning, with the Royal court to spend one month officially honouring her memory.
Across the country, union flags will be lowered, church services held, and condolence books offered for members of the public to pay their respects during the most seismic institutional change of most of their lifetimes.
Her Majesty's many admirers are expected to be welcomed to commemorate her life over the coming 10 days, during a lying in state at Westminster Hall, a funeral at Westminster Abbey and a spectacular ceremonial procession to her final resting place at St George's Chapel, Windsor.
Buckingham Palace will release official arrangements for the funeral in the coming days, after they have been signed off by the new King …
The Accession Council will now meet in St James's Palace to agree the formal proclamation of the new King, which will be announced to the public from a balcony in the Palace's Colour Court.
Charles is expected to be present at the meeting to take a religious oath, in what is expected to be the first time the historic ceremony has been televised live.
While mourning his mother, he will go on to tour the United Kingdom and meet the public to thank them for their support of his family.
Members of the family, including the Queen's four children, their spouses, the Cambridges and the Sussexes, will rally around in the coming days to mourn the late Queen and support the new King in what will be the most significant public mourning since George VI.
King Charles III is the oldest person in British history to become monarch. He long ago passed the previous record holder, William IV, who was 64 when he became king in 1830.
He already held the record of being the longest-serving heir apparent, having been first in line to the throne since he was three years old.
Buckingham Palace will now instigate Operation London Bridge, its codename for the Queen's funeral plans.
The funeral is expected to take place in 10 days' time, before which the Queen's body will lie in state in Westminster Hall in the Houses of Parliament, where the public will be able to pay their respects.
Future changes
In time, everything will gradually change — from stamps to currency to post boxes — to reflect the King's reign.
The National Anthem reverts to 'God Save the King'.
Printers will enjoy rapid custom as Queen's Counsels (QCs) are now King's Counsels (KCs). They are a set of barristers and solicitors whom the monarch appoints to be a part of the Monarch's Counsel learned in the law.
The Telegraph has more:
Current banknotes featuring a portrait of the Queen will continue to be legal tender, the Bank of England has reassured consumers. A further announcement regarding notes will be made once the period of mourning has been observed following the Queen's death. The Queen was the first monarch to feature on Bank of England banknotes, Threadneedle Street said …
Coins featuring the new King will show him facing to the left. Elizabeth II's effigy faces to the right. It is a tradition from the 17th century to alternate the way successive monarchs are facing. New coins and notes will need to be designed and minted or printed, but are not likely to appear in general circulation for some time. The Royal Mint advisory committee needs to send recommendations for new coins to the Chancellor and obtain royal approval. Designs are then chosen and the final choices approved by the Chancellor and then the King. The Queen's coins did not appear until 1953 – the year after her accession. Elizabeth II's coins are expected to stay in use until they are gradually replaced.
Any new post boxes could feature the new King's cypher. At the start of the Queen's reign in 1952, there were objections in Scotland to her being styled Elizabeth II because the Tudor queen Elizabeth I was never a queen of Scotland. A Post Office pillar box in Edinburgh bearing the ERII cypher was defaced and later blown up. Its replacement was left blank.
The new King will at some stage feature on British stamps, and others around the Commonwealth. He may have already sat for such sculptures or portraits, and he will again have to approve the designs. For her first stamps as monarch, the Queen was photographed by Dorothy Wilding three weeks after acceding to the throne and again around two months later, finally approving the image in May 1952. This portrait from 1952 was replaced in 1967 by the famous sculptured head by Arnold Machin, accompanied by the tiny cameo silhouette of the Queen …
The former Prince of Wales no longer needs his own passport, but for the rest of the UK passports will be issued in his name. The wording in new passports will be changed at some point. Her Majesty's Passport Office will become His Majesty's Passport Office, as is the case with HM Armed Forces and HM Prison Service. Face-to-face, Charles will be Your Majesty rather than Your Royal Highness on first meeting, and Sir on second reference, instead of Ma'am – to rhyme with "lamb" – which was used on second reference to Elizabeth II.
The new monarch will need a new Royal Cypher – the monogram impressed upon royal and state documents.
The Queen's ERII features on traditional police helmets and postboxes. While English queens use the St Edward's crown, or a variant of it, kings traditionally use the more rounded Tudor crown.
Military medals, such as operational ones and long service commendations featuring the Queen's effigy, will need to be altered.
The royal coat of arms, adopted at the start of Queen Victoria's reign in 1837, will remain the same. But just as when the Queen became monarch, it is likely that new artwork will be issued early in Charles's reign by the College of Arms for use by public service bodies such as the civil service and the armed forces. The "very light rebranding" will be hard to spot, but it signifies the opportunity to replace old images, which have been in use for many decades, with newer differently stylised ones. The Duke of Cambridge will be given an updated coat of arms when he is made the Prince of Wales – a title which he does not inherit automatically.
Charles will need a new personal flag as King. In 1960, the Queen adopted a personal flag – a gold E with the royal crown surrounded by a chaplet of roses on a blue background – to be flown on any building, ship, car or aircraft in which she was staying or travelling. It was often used when she visited Commonwealth countries. While the Royal Standard represents the Sovereign and the United Kingdom, the Queen's own flag was personal to her alone and could be flown by no-one other than the Queen.
Conclusion
Gosh, what a week it has been.
My late mother said that something is always happening in the news here. She was not wrong.
I plan to wrap up my Platinum Jubilee posts on the Queen during the mourning period. Tune in next week.